The Dominican crew soundtracking the Bronx and beyond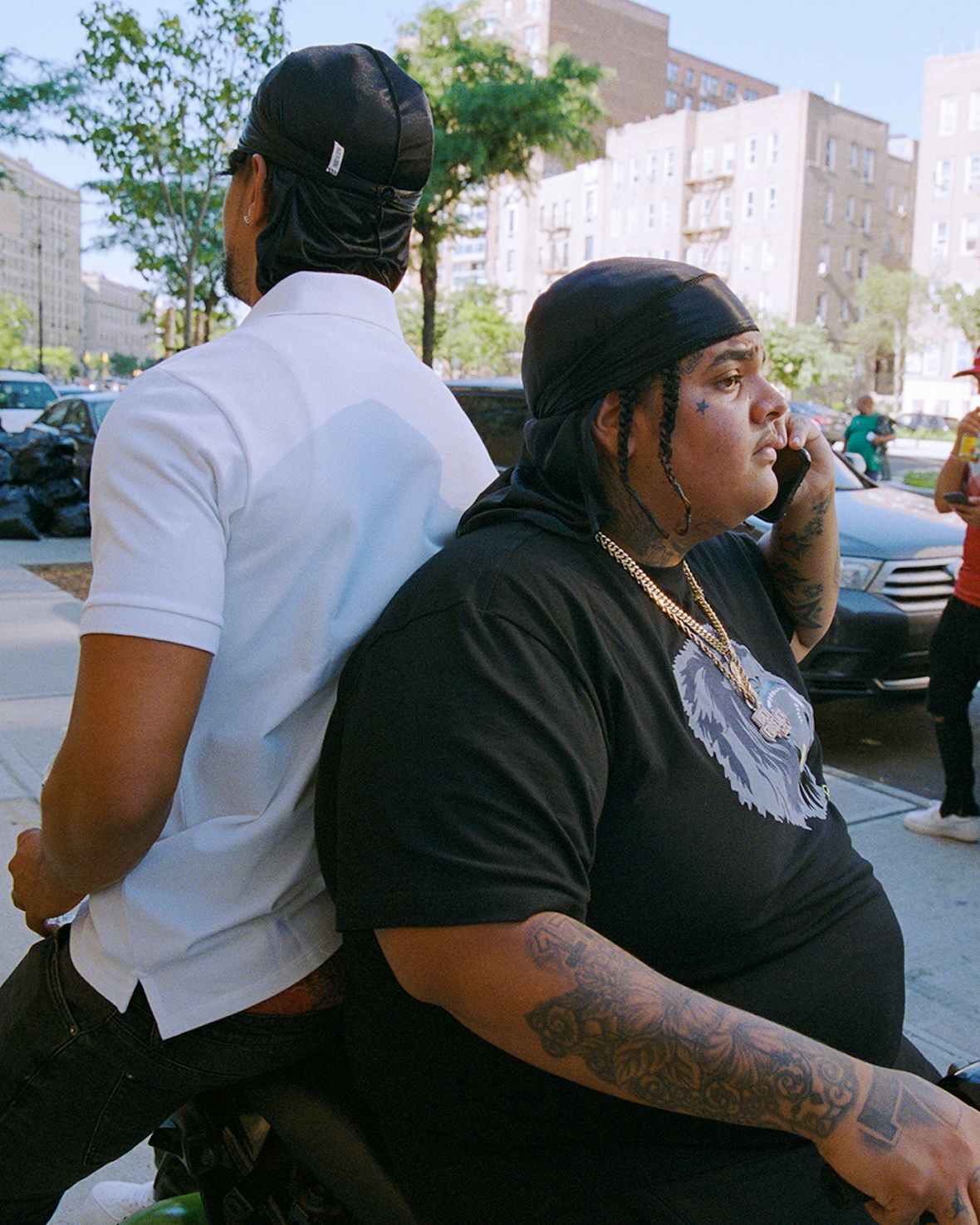 Get to know Sie7etr3 with their drill, dembow and baile funk blended sounds.
Arti­cle tak­en from The Face Vol­ume 4 Issue 004. Order your copy here.
There are three pivotal stages in a rapper's journey: the moment you become hood- famous, the moment your tracks make it mainstream and – perhaps most gratifying of all – the moment you begin to make it internationally. Bronx-based rappers Chucky73 and Fetti031 experienced all three in less than two years.
Inspired by trap and the Chicago-born drill movement, the Dominican-born Adel Mejia (Chucky73) and Emmanuel Medina (Fetti031) have built a following that transcends both language and borders. Their culturally specific slang, funny-aggressive wordplay and eschewing of the romantic tropes often found in mainstream Latin trap have led their crew and label, Sie7etr3 (pronounced ​"siete tres" or ​"73" in Spanish), to a rapid rise.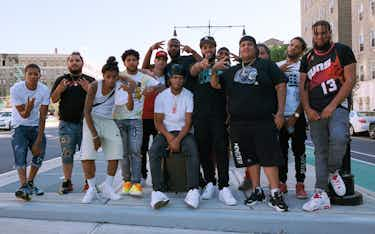 Sie7etr3 are currently shaking up the American and Latin American rap scenes but first came the local fame. ​"When I was outside in my hood, cars would pass by with my music on," Chucky recalls of 2018 – the year he and Fetti dropped their single Lili, following a chance meeting at a Dominican parade in the city. In New York, the first sign of success is when cars blast your track with their windows down.
Chucky and Fetti's upbeat Latin trap record led to their first official video, which displayed the rappers with their coro (a group of friends or gathering) hanging out on rooftops, apartment blocks and sidewalks. At odds with the often menacing vibe of many drill promos, it put their names on the New York map, going rap-viral and racking up 3.3 million views on YouTube.
"We always look for ways to make our videos as fun as possible," Chucky says. In the clip, the crew ride around on ATVs and chill by bodegas near Grand Concourse and E 173rd Street (which lent the crew the numbers in its name). ​"We're on the block, let's go to the chicken spot, let's go to the bodega, inside a McDonald's. Let's buy water guns and have fun. We didn't want our viewers to be bored."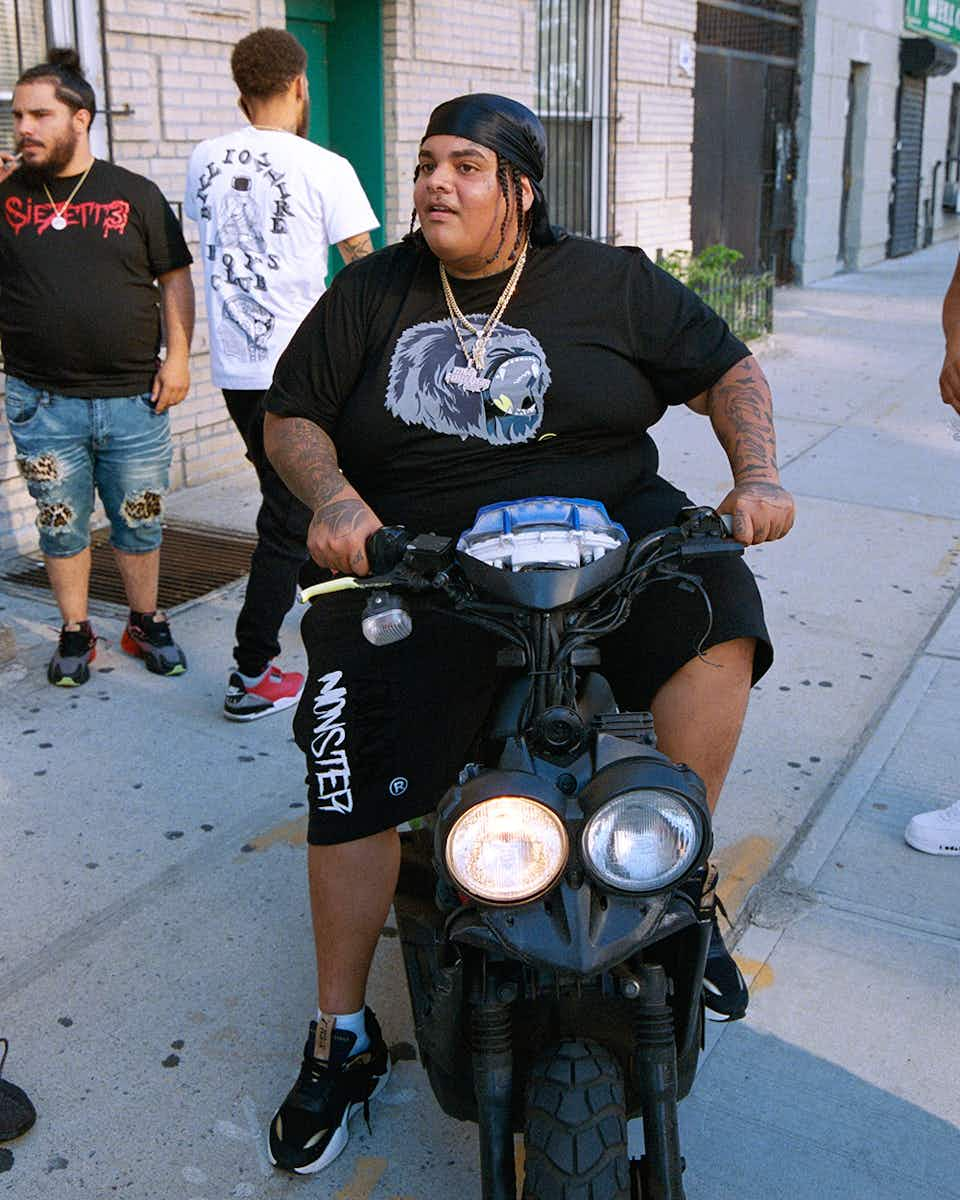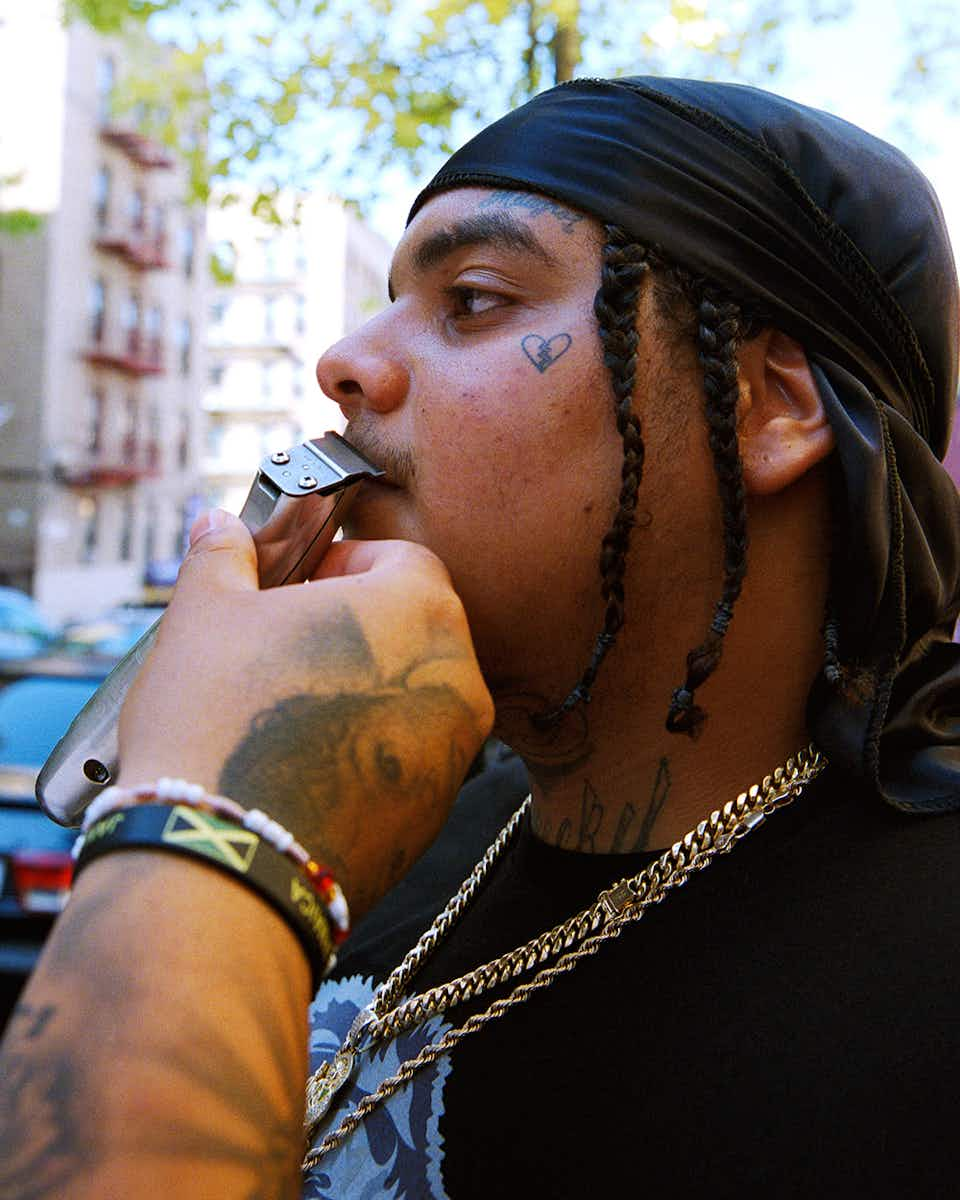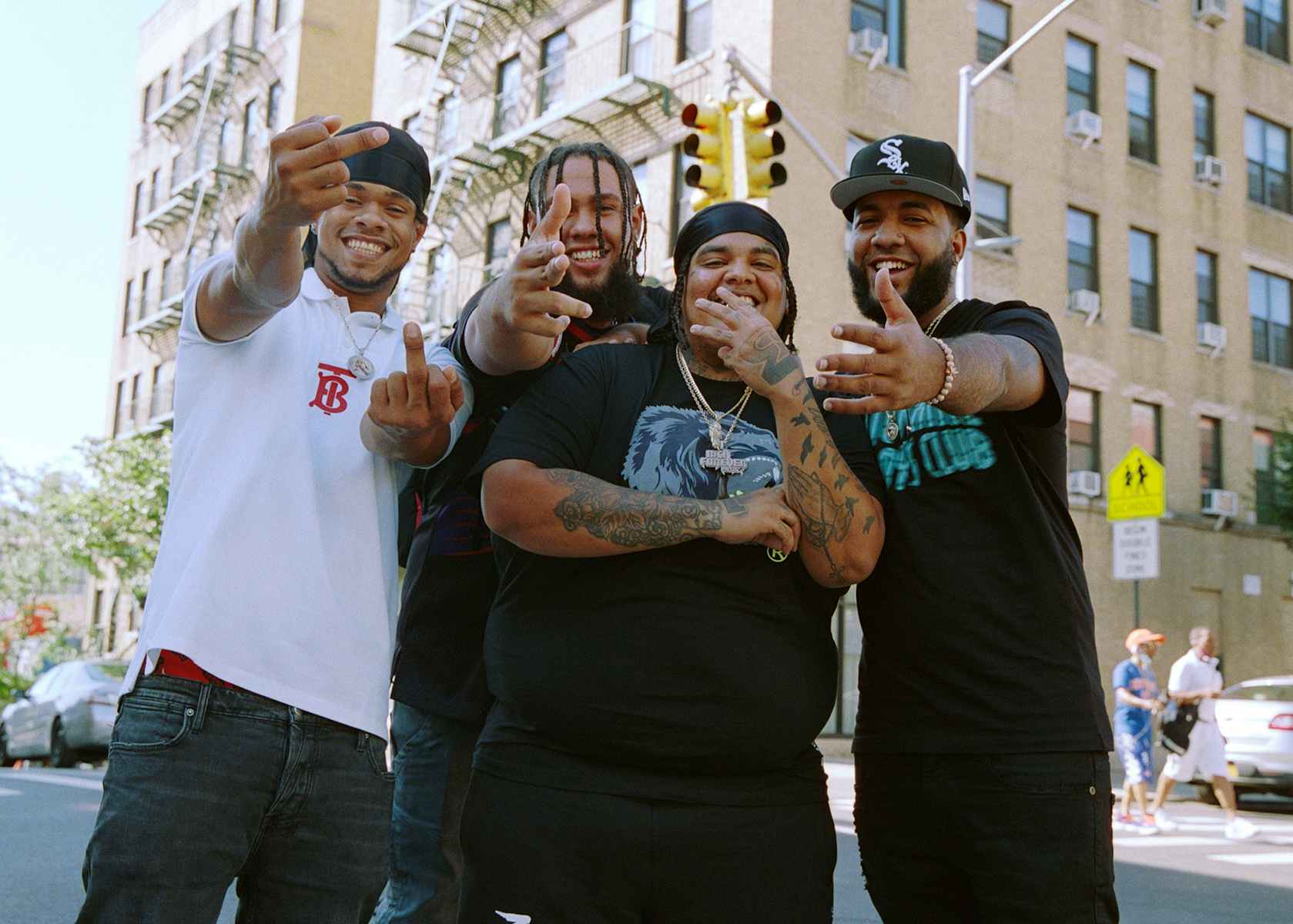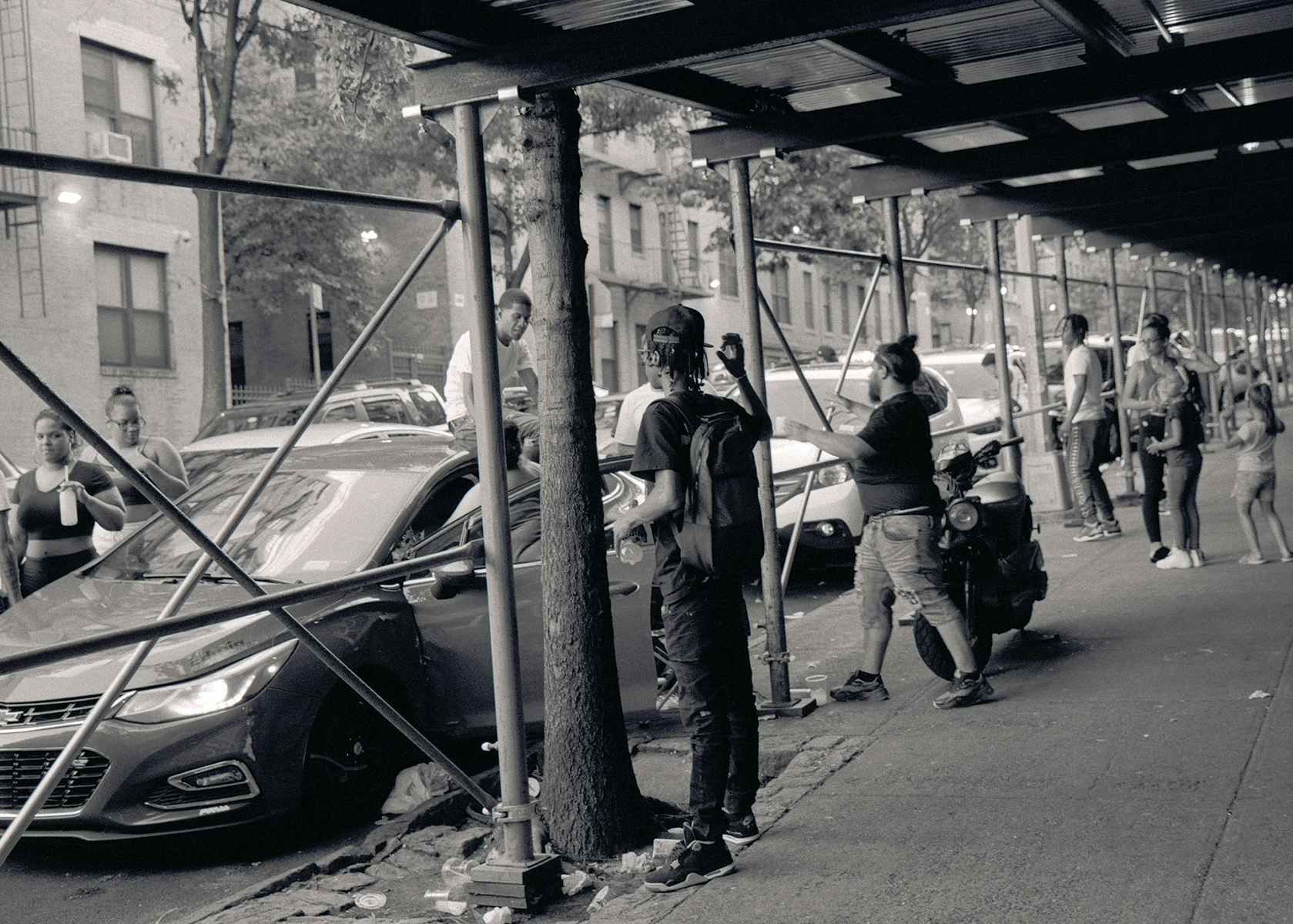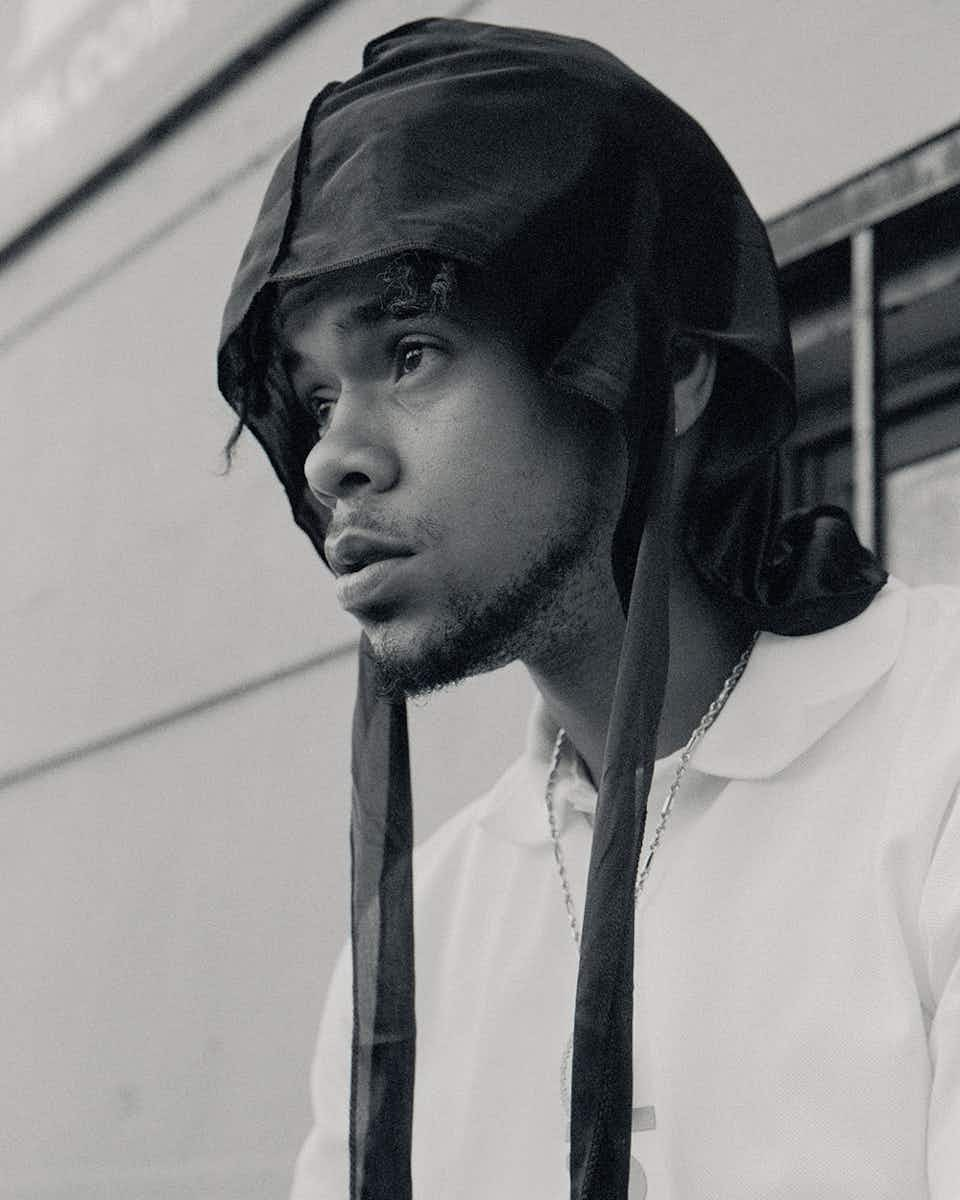 As young Dominicans living in the Bronx, the Sie7etr3 crew are often found having drinks and smoking hookahs in the park or on the stoop, blasting music from speakers while sat next to older Dominicans playing dominoes. The area's bodega stores are lit too, filled with the sort of food that reminds immigrants of home. The owner of any good bodega in New York is a staple of their community – it's no surprise that Sie7etr3's local stores make numerous cameos in their videos.
Growing up in the midst of several hip-hop movements meant that multicultural exchange has always been important to the group. An influx of immigrants to New York in the 1980s and 1990s (FettI is from El Cibao, a northern region of the Dominican Republic, while Chucky is from La Vega, the third largest city in the country) led to the popularisation of sub-genres such as reggaeton, merenghouse and Latin trap, not to mention the breakthrough of New York-raised Dominican rappers such as Sensato Del Patio, Tali, Messiah, and Lito Kirino. But it's the contribution of drill music – which emerged in Chicago during the early 2010s through the likes of Chief Keef – that sets Sie7etr3 apart from their Spanish-speaking counterparts.
"When Chief Keef came out I was inspired to create music like that in Spanglish and mix drill with trap," Chucky says, expressing similar love for the current UK drill wave. Artists such as M24, Russ and Digga D are his favourites: ​"I love UK drill so much I made a playlist on my phone. The beats are hard. And their accent! I'm crazy about it because their accents are super-trippy," he laughs.
Their party-ready songs like Brazilera and Colombiana have a celebratory tone that stands at odds with the usually more morose character of drill. Their April debut EP, Sie7etr3 (featuring fellow crew members Dglo73 and Youngkilla73) was an ode to drugs, money and good old-fashioned ass-shaking. Culturally driven by the Caribbean's festive beats, the crew's rhythms flirt with Dominican dembow and Brazilian baile funk, adding bells, horns, and speedy riddims.
It's this ​"Dominican-ness" which makes the crew unique. They embrace Dominican slang and region-specific phrases in their lyrics – something the Latin American music industry has generally discouraged over the years (a move many observers think is motivated by an elitist disapproval of the Caribbean Spanish-language dialect).
Sie7etr3 are quick to shrug off the snobbery. ​"I don't think we should stop using Dominican jargon," says Fetti. ​"That's what makes us different: it's our flow, it's our way of rapping." As drill scenes continue to evolve across the globe, Sie7etr3 will continue to add Dominican sauce to the genre.
Chucky73's debut album De Chiquito Siempre Cabezu is released October 30th via Sie7etr3/​Caroline

More like this