Drill
Music

G4 Ice Baby and G4 Buggy have shared another remix of their anthem 'Local Scammer', this time featuring Ivorian Doll.
Music

This week, rappers Dutchavelli, Digga D and Lavida Loca described being threatened with recall for endorsing the movement. While authorities deny the claim, it raises questions about how confident people on probation feel about speaking out.
Music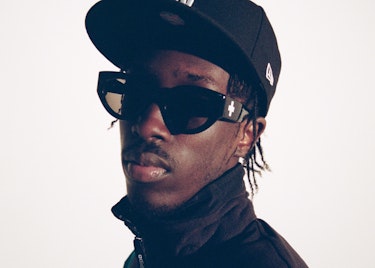 Within less than a year of making music, Unknown T caught the kind of buzz that every UK MC dreams of. Then, at the peak of his career, he lost his freedom. In this exclusive interview, he talks continuing his comeback – with new material that tells his side of the story.
Music

The New Yorker blew up last year off the viral track Big Drip. Now with a Quavo and Lil' Baby remix, new banger Wetty and an upcoming mixtape, the rapper is set to take over this year.
Music
A new photography zine captures the Tottenham rappers' summer block party.