Masked rapper and footballer Dide: ​

"

My team has no idea it's me"

After going viral with political lyrics and claims that he's a Premier League player, Dide has football and rap fans speculating on his real identity. In his first ever interview, he tells THE FACE about the motivation behind the mask.
As rap has become a cornerstone of popular British music, the world of beats and bars has increasingly become intertwined with the nation's favourite sport: football. Rhymes and references to ballers past and present are almost a rite of passage for any young spitter coming up, typified by tracks such as Dave and AJ Tracey's Thiago Silva, the latter's False 9 and Blanco's Time Out, to name just a few.
While we all remember John Barnes' iconic 16-bar on New Order's 1990 rally rouser World In Motion – one of the first times a British footballer picked up the mic – we've not seen a player make a serious impact as a rapper off the pitch. Until now.
In February 2023, a music video uploaded on an unassuming YouTube channel bore the description: ​"Premier league footballer jumps in the UK music scene with this freestyle video. Keeping his identity unknown by wearing a uniquely designed mask that is covered in roses. He goes by the name.….DIDE."
The 80-second track, Intro Freestyle, paired freezing cold flows with a drill beat familiar to the second half of Central Cee​'s Daily Duppy freestyle. Kitted out in a bright purple Moncler puffer jacket and black face mask adorned with patterned roses, Dide name-checked ballers such as Harry Kane and Phil Foden as he set his stall out, in his words, ​"to spin the rap game."
Dide followed up with three-minute track Thrill in April. A deep dive into his worldview, he lays a shot at UK Prime Minister for not caring about the plight of society's have-nots: ​"Fuck being rich, I'd rather help the poor /​Government's got no remorse /​And Rishi Sunak couldn't help the cause /​So here's Dide spitting peace tryna wipe the floor". Here was, apparently, an MC rapping with utter poise, not too dissimilar from a seasoned veteran, while balancing his physically demanding day job.
Conspiracies surrounding his identity have been feverish, with onlookers taking his Premier League claims and running the length of a football pitch with it. Theories have ranged from Dide being an anagram for Arsenal forward Eddie Nketiah to him being Manchester City winger Jack Grealish in a mask. Meanwhile, the location of Thrill's music video has been frantically studied – a familiar concrete decor has many convinced it was filmed in South London. Very little is known about him, which suits Dide just fine.
Dide keeps his cards so close to his chest that THE FACE couldn't meet him in person for this interview. Instead, we relayed questions and answers via email about the inner details of his double life, the mask, music and his favourite conspiracy theories about his identity.

You've come out of nowhere and become the talk of UK rap. How do you feel about the reception of your music?
It's been pretty mad, to be honest. I'm grateful for the support. It's easy to get caught up in the hype, but I prefer to keep steady and maintain focus.
What inspired your rap name?
I'm a big believer in always continuing to grow through your experiences and I feel like my name resonates with that. My name also holds a clue about what I'm here to do.
How long have you been rapping for?
I've been rapping for just over a year. To begin with, it was just for fun in my downtime. As footballers, there are times when we're incredibly busy and need laser focus. I've learnt how to perform well in those circumstances. However, I like to have a creative outlet when I'm not training, playing or studying the game.

I've always been a fan of Kanye West. Witnessing his creative evolution and the way he fearlessly expresses himself has definitely inspired me. I listened to Drake as well on the come up and Jay‑Z has always been a timeless favourite.
Who are some of your favourite rappers now?

I don't know if he's classed as a rapper, but Brent Fayaiz has been on repeat recently.

You covered a lot of topical ground on Thrill, from your own personal politics to calling out Rishi Sunak. What inspires the subject matter of your lyrics?
Thrill was a great insight into my current thought processes. I try to just flow when I'm in the studio rather than write with an agenda. I find music more therapeutic that way and I get to the core of my message quicker. Ultimately, I want to make music that inspires and enlightens a generation.
We've seen a lot of interesting masks in the rap game. What drew you to your rose mask?
There's a deeper personal meaning with the rose that I'd prefer not to go into, but I guess for me the rose symbolises purpose in the pain, beauty in the struggle, you could say. Each life comes with its own relative challenges. It's up to us to find ourselves through them and make something beautiful from it.
Given that you hide your face, how much about yourself do you want to reveal in your music?
I have an amazing team and we're all working very hard to create special moments. If something is ​"revealed" it's intentional. It's been fun to see people's ideas of who I might be, but right now I have no plans of revealing who I am. I feel free with the mask on. I can say what I want and you'll soon see that I've got a lot to say.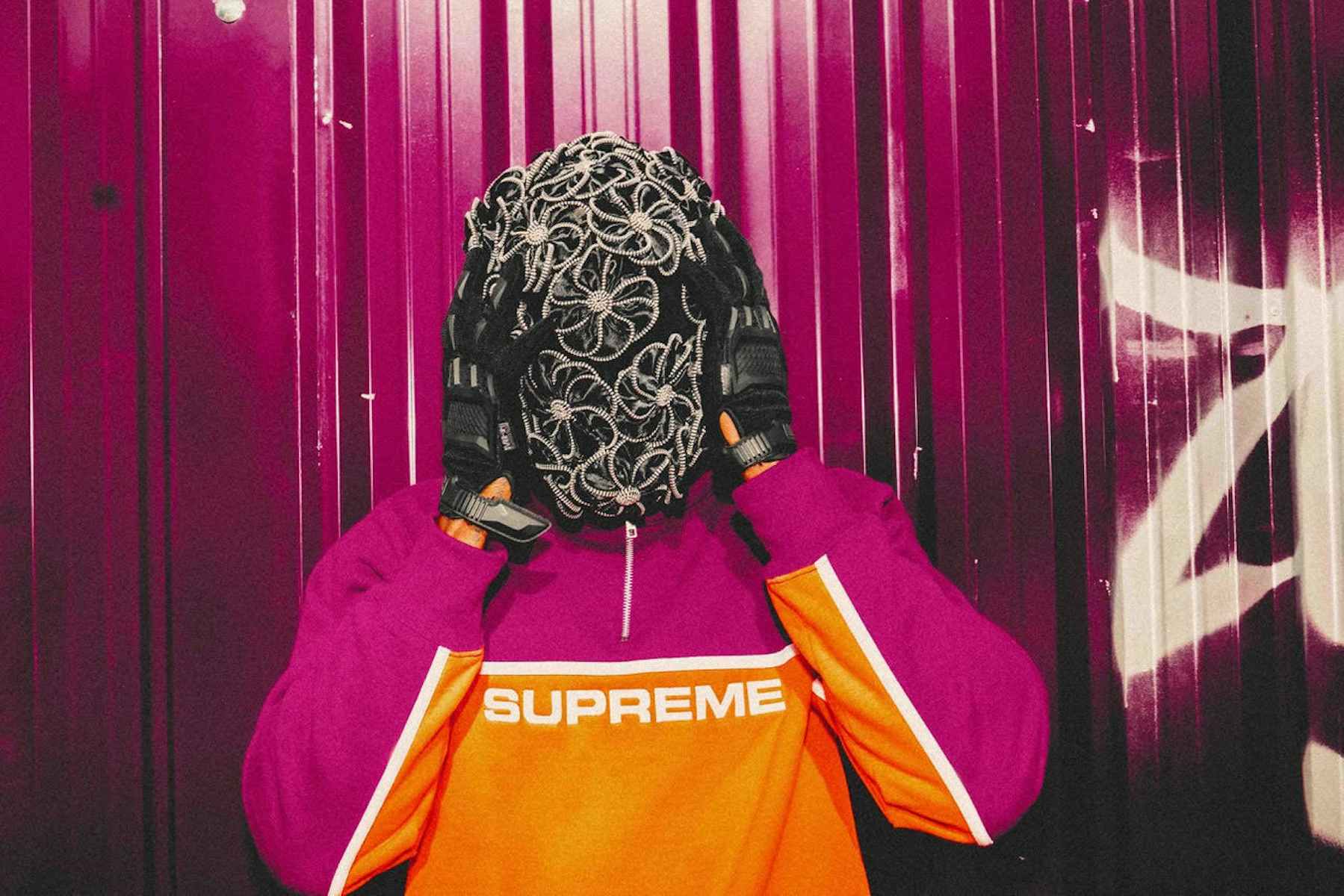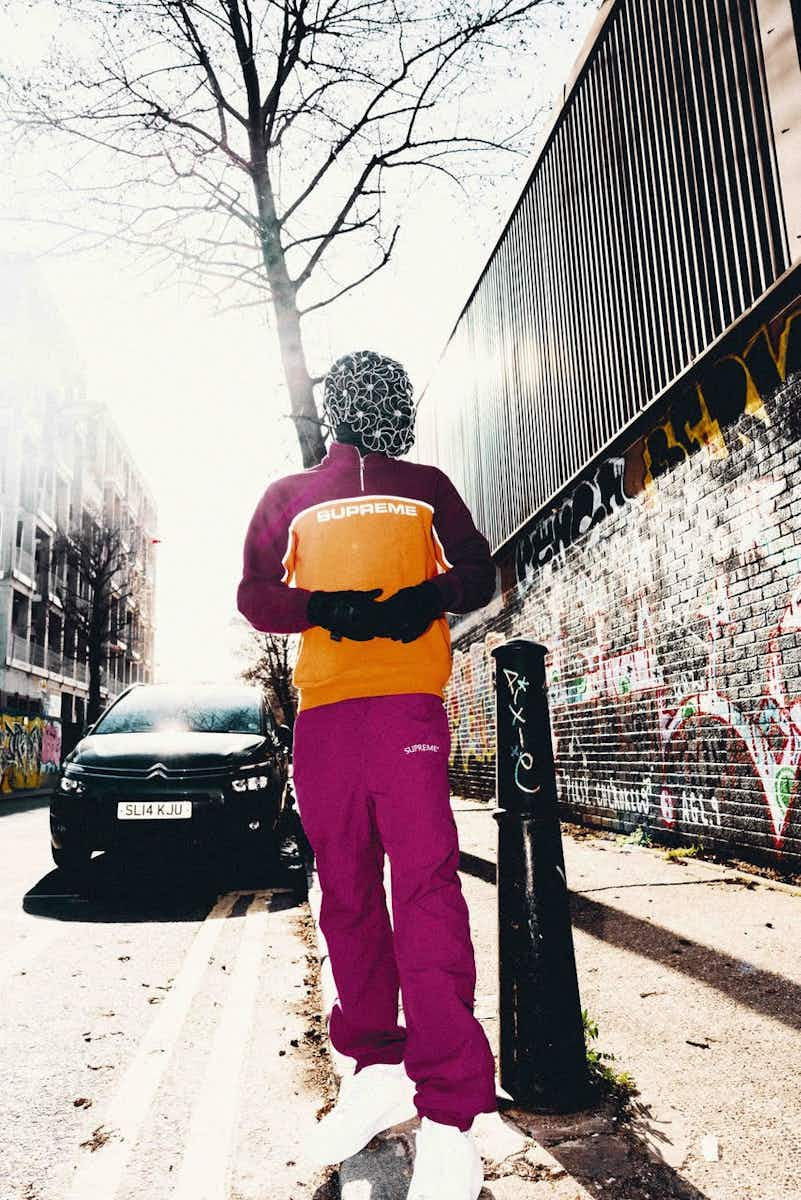 What's the one theory about your identity that's entertained you the most? People are saying you're Wilfried Zaha, Son Heung-min and even Jack Grealish.
That I'm AI?! To be honest, football taught me early on not to watch what's said on social media or in the news. To function at a high level, you need to block out external opinions and focus on your purpose. This perspective has served me well in football and I believe it's the same in music.
Is your Premier League club aware of your rap career?

Neither my club or team have any idea it's me, but even if they did nothing would change. I know what I'm here to do and no one can stop that.

We've seen footballers like Raheem Sterling being criticised for his lifestyle outside of football. Does this kind of public scrutiny have anything to do with you concealing your identity?
For some reason, in my industry self-expression is only acceptable at work. I express myself in training, on the pitch and even in the tenacity with which I study the game, so why not in my down time, too? Originally I wasn't going to conceal my identity, but then I found myself holding back in the studio, hesitant to voice what I'm feeling even though it's valid. I thought if nobody knew who I was then I could say these things. That's when Dide was born. My love for football is eternal, music doesn't change that. If anything, it gives me a release so I can be more present with my game.

Rapping footballers are a novelty. We've seen John Barnes, Memphis Depay and even Andy Cole enter the rap game to mixed results. What place do you hope to have in the rap scene?
I'm not a footballer who raps, I'm an artist. To me, that means being a voice for others like me, it means being open and honest so my audience can share my journey, learn from my mistakes and enjoy my triumphs alongside me.
What are your plans for 2023? Is there a full-length project in the works?
There's another single in the pipeline. I actually wrote it on the way to a derby game and I think it perfectly captured the emotion of that day. There's more music in the locker, but we're just taking it day by day. Putting the music out is fun, but I'm in love with making it more than anything. You get home from training and you've got hours of recovery time. In the past I'd play Xbox or scroll on social media. Now I write music and it helps me to understand myself better. I'm going to continue on that journey and hopefully take you guys along with me.
What is the overall end game for you and your two careers?
Music and football are just outlets. The end game is always to live my full potential. Before a game I always tell the lads that as long as we leave nothing on the table, the result doesn't matter. It's the same with life.


More like this