Central Cee is the UK's new rap superstar. He's pushed his sound beyond the limits of drill, has millions of admirers obsessing over his every move – and he might just be the first British rapper to do serious damage in the States. But is all that enough to satisfy him?

Taken from the new print issue of THE FACE. Get your copy here.

Central Cee is holding the camera's gaze with a piercing stare. His face is mostly hidden by the thick fur hood of his Canada Goose parka and by the microphone in front of his mouth. An emerald and round-cut, diamond-encrusted pendant of the number 23, the title of his next mixtape, is tightly wrapped around the mic by its chain.
The wall behind him in the North London studio is painted yellow and black, the instantly recognisable backdrop to GRM Daily​'s Daily Duppy freestyle video format. A beat based around a rumbling piano loop (think: the Succession theme with rattling drill snares) kicks in, blaring so loud it seeps out of the room and into the festively decorated reception area.
Founded in 2009, GRM Daily has been a driving force behind the UK rap scene's mainstream breakthrough, giving artists massive exposure thanks to the 4.85 million subscribers to its YouTube channel. Rappers are duly incentivised to bring their A‑game for Daily Duppy, which highlights clever wordplay in guests' pre-recorded vocals with animations and slapstick images.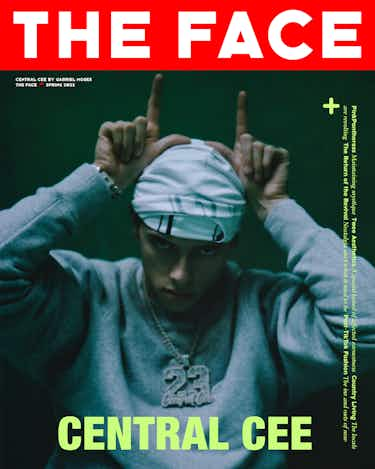 Central Cee rises to the occasion. Across two beats, the West Londoner swiftly switches flows, reeling off references to infamous New York gangster Frank Lucas, legendary Jamaican Pan-Africanist political activist Marcus Garvey and a viral Instagram post by Drake, with whom he recently hung out with alongside Diddy in Los Angeles. To make sure the comments section pops off, he plants eyebrow-raising bars about an unnamed A&R he wants to sleep with. He's a perfectionist (or, as he puts it, ​"a bit fussy") and so I end up watching them film at least 10 takes. His entourage, including manager Bello, aka Ybeez, patiently scroll on their phones.

Central Cee, Cench to friends and fans, is the UK's most formidable new rap star, so GRM Daily marks the occasion by dropping his Daily Duppy on Christmas Day. On 7th January, it will reach 35 on the UK Singles Chart, becoming the highest-charting Daily Duppy – a position previously held by J Hus, whose freestyle reached 42 in 2019.
Over the last year, Cench has stacked up loads of accolades like this. In March 2021 his Wild West mixtape peaked at Number Two in the UK Albums Chart. He played the 2,000-capacity Shepherd's Bush Empire, a venue he could have sold out many times over (raised in the area, he'd been walking past the building for most of his life). His highest charting hit to date is Obsessed With You, a trapper's love anthem based around PinkPantheress' sugar-rush song Just for Me, which reached Number Four last September.
At the end of 2021, TikTok revealed it had been the sixth most popular song on the app in the UK last year. Wild West and Obsessed With You, plus the singles Loading and Commitment Issues, have all led to him being sent gold plaques for sales and streams. But Cench doesn't get his sense of self-worth from big numbers.
"All that stuff, that information, is invalid," he insists when I ask if the streaming data and his rapid rise over the last 12 months have been daunting. ​"It's good for maybe Bello to know, or my distribution team to know. I know it, obviously, I'm well aware of it, but it's nothing to keep on my shoulders. Like, I don't walk around with it on my head. I don't remind myself when I wake up in the morning that I'm the biggest UK rapper or nottin'. I don't care."
What does make him feel good then? ​"Being able to fucking feed my family and that," he says, pausing for a moment to think about the question. ​"I like it when fans pay attention to detail in my videos, or really listen to what I'm saying. That's the stuff that would touch me."
We're sitting in a meeting room next to the studio. It's been booked so the two of us can have some privacy for the interview, but Cench hints to Ybeez that he'd prefer him to stay close by. Leaning back on a sofa, Cench takes off his parka, revealing curly shoulder-length hair that's tied back with a hairband borrowed from his publicist. He's dressed in all black, with Jordans, tight jogging pants and a short-sleeved velvet Supreme shirt with cobweb patterns, which is unbuttoned around the chest, showing off a torso covered in ink.
"I'm almost one big tattoo now," he jokes, showing the most recent on his right forearm: a movie clapperboard with his slogan ​"Live Yours", shortened from ​"Live Your Movie". He's put a different chain on, this one a recent purchase from his first trip to New York, which also bears the number 23: a figure associated with all-time-great basketball stars Michael Jordan and LeBron James and which he's had inked across the fingers on his left hand since he was 18. Now that he's 23, the number was the obvious choice for this next mixtape title.
It's two days after the 2021 MOBOs ceremony in Coventry, where Cench picked up two awards, for Best Newcomer and Best Drill Act.
"I don't know how I really feel about awards shows, to be fair. I don't know if it really excites me," he admitted while accepting the first award on stage, hooded with the same parka he has on now and surrounded by his crew. ​"But if there was one that I'd appreciate, accept an award from, it would be the MOBOs," he added, as a concession.
"There were so many things I wanted to say, but when I went on stage I kind of forgot," Cench tells me. ​"What I meant by that was, I don't really agree with the whole idea of it. I think that everybody in that room has won already. Before I got that award, I had already won. I don't need that award to tell me that I won. And no one else should neither, innit."
Eleven days after our interview, Cench is nominated for three Brit Awards: Best Hip Hop/​Rap/​Grime Act, Best New Artist and Song of the Year (for Obsessed With You). Although I won't find out if he attends or takes anything home before this issue goes to print. Either way, you can't blame him for having mixed feelings about the MOBOs. For one, Central Cee isn't really a drill artist. For another, he's not a newcomer, either.
Central Cee was born Oakley Neil Caesar-Su in Ladbroke Grove in 1998, and was raised nearby in Shepherd's Bush. London is notorious for having poor and wealthy areas in close proximity, and nowhere is this inequality more blatant than in West London. Growing up with his mum and three younger brothers in a two-bedroomed flat, Cench was less than 20 minutes' walk from Holland Park, which boasts a celeb-stuffed area nicknamed ​"Millionaire's Row". Taking the 52 bus through those leafy neighbourhoods, Cench realised he wanted more for himself and his family.
He was also a stone's throw away from the streets filled every August Bank Holiday by Notting Hill Carnival. To this day, he's not bothered about going to clubs unless it's to network (he doesn't drink or smoke), but he went to Carnival religiously, soaking up inspiration from the dancehall, soca, hip-hop and reggae he heard there, amplified by chest-rattling sound systems. From evenings and weekends spent with his music-loving dad, he also picked up an appreciation for classic American rap, which probably explains the references to Tupac, Biggie, G‑Unit, Wu-Tang Clan and MF Doom in his lyrics.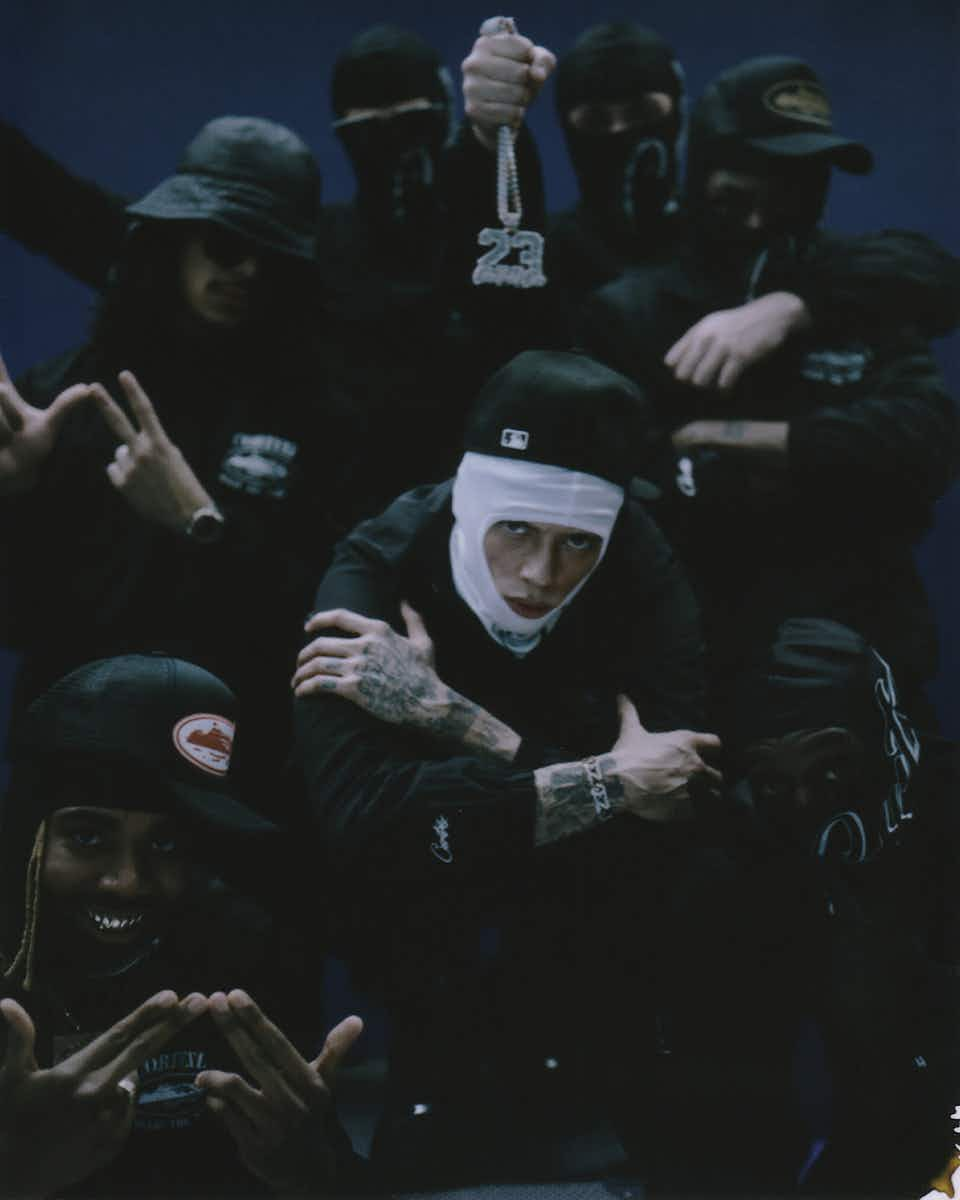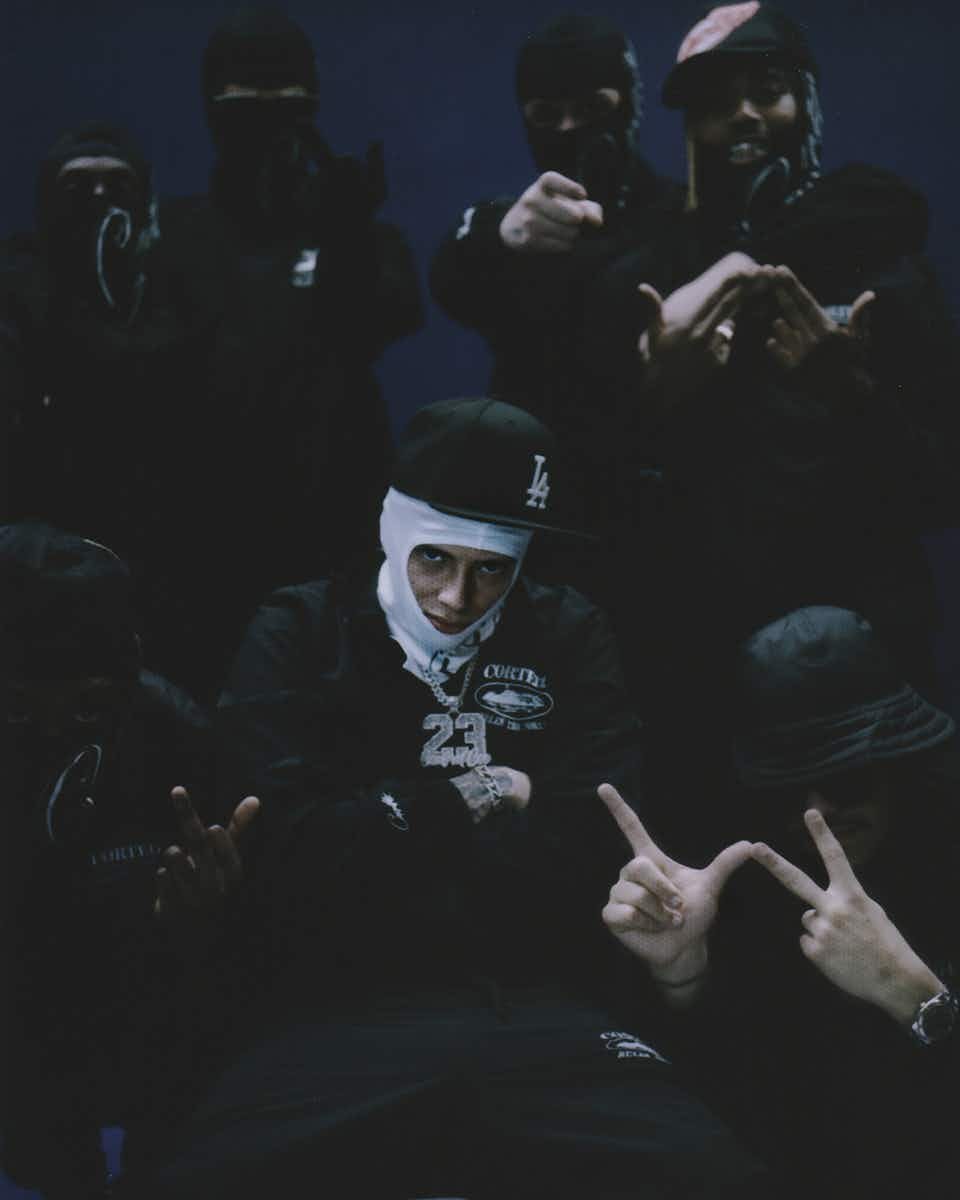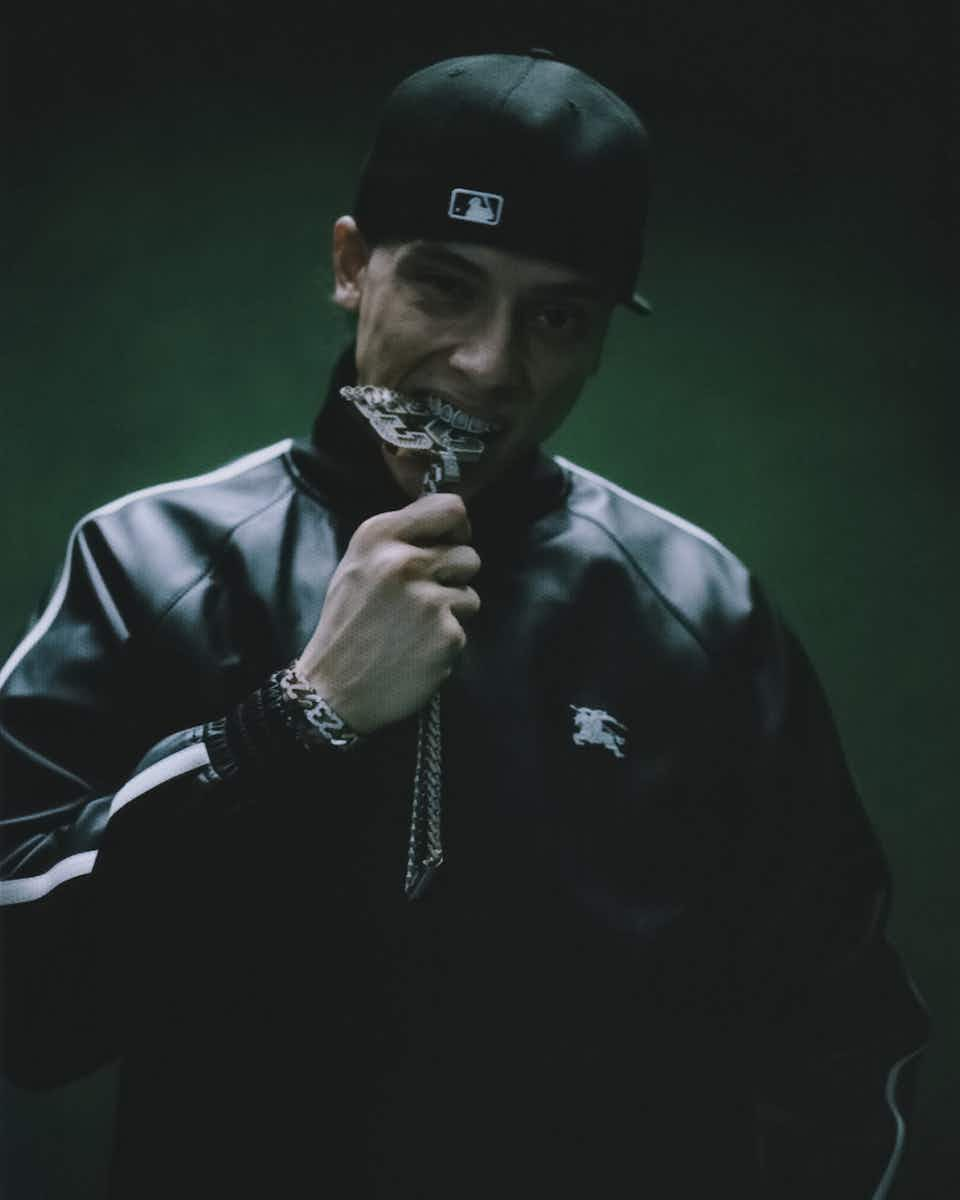 Cench first posted his music online when he was 14. Most of his earliest stuff has been wiped, but you can still find material from 2015 on YouTube, including a Link Up TV freestyle where he raps in a high-pitched voice that makes him unrecognisable from the rapper he is today. For a few years he tried a different sound, singing in a husky voice through AutoTune to emulate the trapwave style that UK acts like D‑Block Europe and M Huncho had found success with. In 2017, he released his first project, the eight-tracker 17, to little fanfare.
All of Cench's fans know that Ybeez has been integral to his success. Always appearing in public or on social media with his face obscured, there's an air of mystery around him (my request to interview him for this article was declined). But he occasionally takes to Instagram Stories to share his astute observations about the music industry and Cench's star appeal.
Initially, Ybeez couldn't stand UK drill due to the violent imagery that dominated the genre's lyrics. But he soon accepted that it had a stronghold on contemporary culture – and that there was potential for international crossover, thanks to Pop Smoke tapping up UK producers and familiarising American ears with the bass-heavy sound. If a UK artist could successfully commercialise drill, he thought, and tweak it to appeal to more female listeners, they could strike gold.
Three years ago, while flicking through Insta Stories, he caught a glimpse of Central Cee rapping over a drill beat in the studio. Maybe this was his guy. They started working together in 2019.
In March 2020, Central Cee posted a clip of him freestyling in the back of a car on Instagram. He'd sacked off the AutoTune and the husky hooks. It was back to basics: black hoodie, a classic hip-hop beat and spitting clear lyrics in a voice that had become much deeper since 2015. ​"It got a million views," he says. ​"I [gained] like 30,000 followers in a couple of weeks. So I was like, cool, this is what they're gravitating towards – just rapping, straight rap." From the batch of tunes Cench had in the bag, him and Ybeez knew exactly which one to drop next.
Day in the Life is underpinned by some of the main components of a traditional UK drill track – those rat-a-tat snares, the thick, sliding basslines – but the mood is sunnier, with plucked Spanish guitars replacing the typically melodramatic strings and ominous piano loops. Hammering the beat with a confident, punchy flow, the track was Central Cee's creative birth.
Dropping on 14th June 2020, as the UK embraced glimmers of sun and eased lockdown restrictions in parks and back gardens, Day in the Life became a minor hit, peaking at 44 in the UK Singles Chart. ​"Bello said to me, ​'this is going to change your life,'" Cench says. ​"I believed him, innit. I believed in myself."

Emboldened, Cench played an unofficial executive producer role on Wild West, sitting with the wide cast of producers as they cooked up more of these brighter-sounding drill beats with acoustic guitar loops.
With no guest rappers on the tape, Wild West focused purely on showing London through Central Cee's eyes. We got to know Cench as the cocky, wise-beyond-his-years storyteller, who made recurring references to shotting party drugs and rolled his eyes at the reckless clout-chasing he sees around him. But there was sadness in his voice on the most mature track, Ruby, as he played the sympathetic narrator for the titular character – a teenager with addict parents, who is being taken advantage of by older men – and ​"Jack", who gets drawn into knife violence.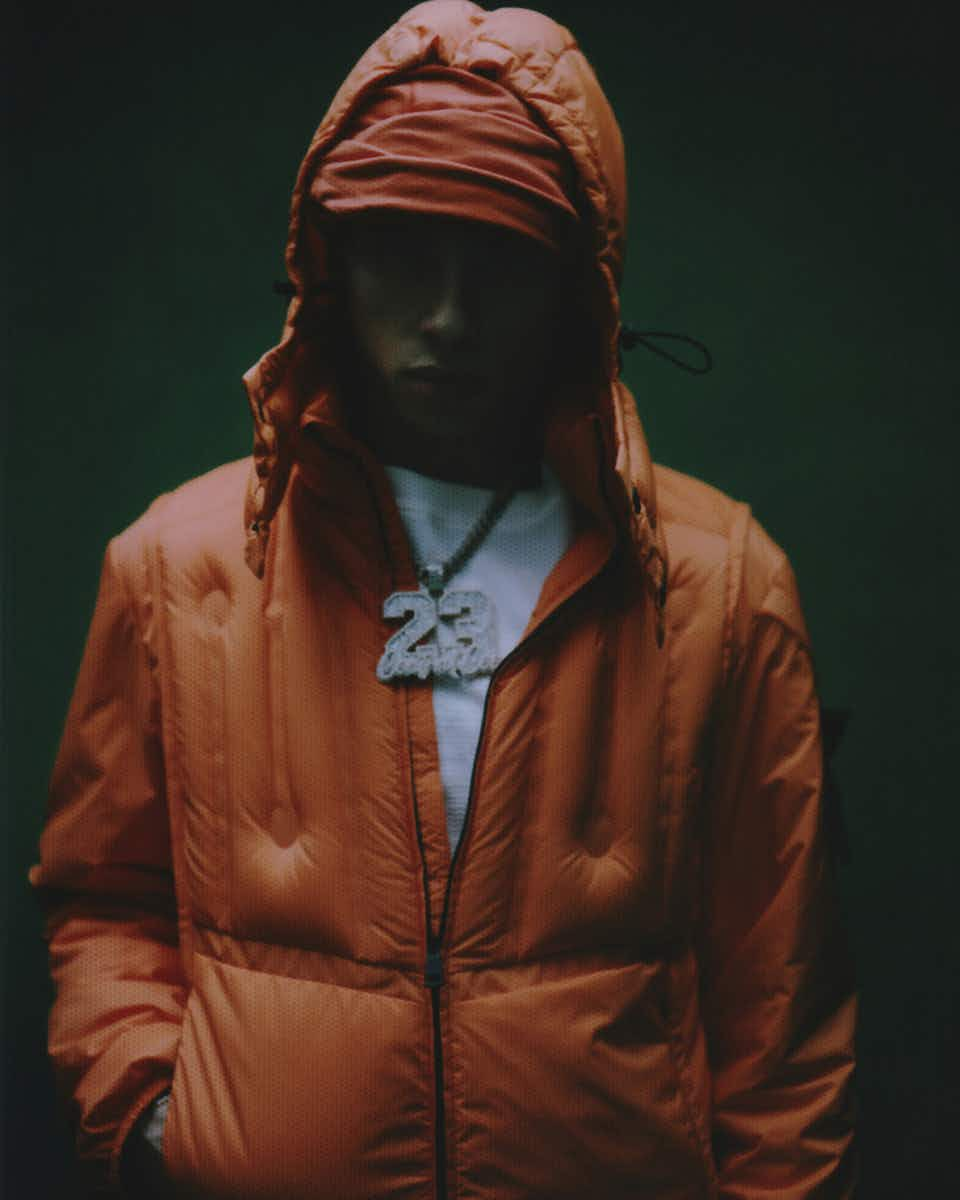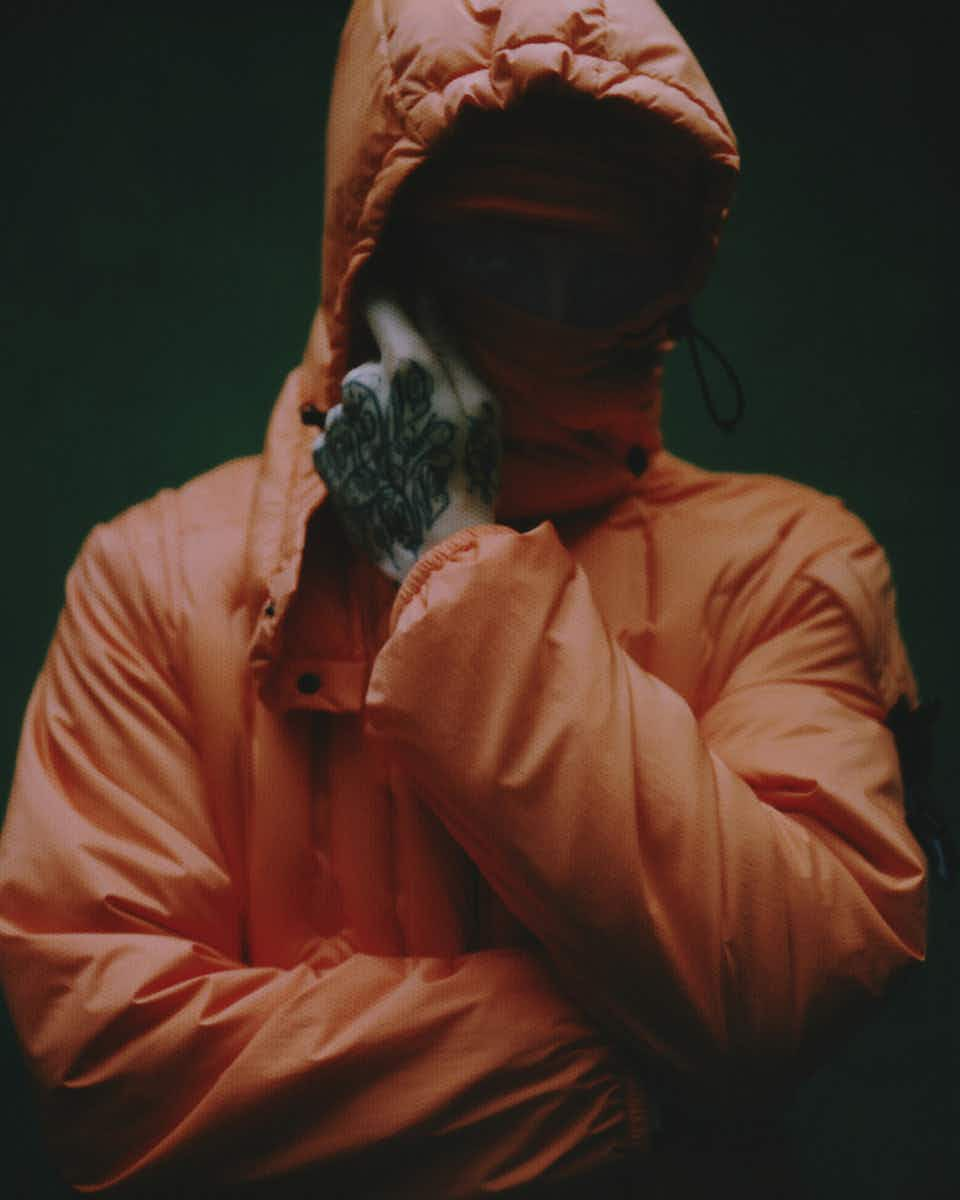 As evidenced by the sheer quantity of heart eyes emojis that flood the comments in his social media posts, Cench's looks are part of the appeal among some areas of his fanbase, so he tends to hit the right notes when he shares his romantic side. Wild West included the Valentine's Day single Commitment Issues, a Top 10 hit which popped off on TikTok, partially thanks to a misinterpretation of the lyric ​"If I can't afford that bag that you want, then I would lick that for you". A lot of listeners didn't realise ​"lick" is slang for stealing, and not a reference to oral sex.
Central Cee's love life is a constant source of fascination. His social media followers (2.3 million of them on Instagram), as well as notorious gossip blog The Shade Borough, have obsessed over whether or not model/​Instagram star Kenza Boutrif (who starred in the Commitment Issues video) is his on/​off girlfriend, while there have been plenty of salacious rumours about women he may or not have hooked up with. His musical abilities are also the subject of furious debate among rap fans – for nearly every proud supporter, it seems, there's a hater – and there's a lot of speculation about his ethnic background (I ask him about it, but he tells me he'd prefer not to answer).
Being a constantly trending topic can't hurt his streams. But how does he cope with the pressure?
"It's not really stressful," he says. ​"Even if I do pay it mind, like sometimes I do, it's just business. I just look at it like market research. I might even go on there and look at what they say. [But] my emotions are not attached when I read any of their comments. Because it's not real to me.
"Like, I wake up every day, I step out on the roads and I never have any sort of altercation. There's no animosity in my real life. So if there is any sort of negativity online, I just look at it from a level-headed point of view, like: ​'What are they thinking?'" He shrugs. ​"Most of them are creeps."
In an era when an artist's social followers, top Spotify songs and YouTube views are visible to all, fans seem to enjoy debating an artist's marketing strategies and streaming stats almost as much as the music itself. Central Cee is respected for his finely tuned brand and entrepreneurial attitude, as well as for achieving major success as an independent artist (he purposefully doesn't have a record deal so self-releases his tracks, though he does have a distribution deal with ADA UK, part of Warner Music Group).
To promote last spring's Wild West, he partnered with Trapstar (the clothing brand started in 2005 by three childhood friends from Shepherd's Bush which has become synonymous with UK rap culture) on a chart-eligible merch bundle. Every hoodie came with a CD, meaning each clothes sale counted as a purchase of the mixtape. A guerilla marketing campaign inspired by the title saw him ride through West London on a horse, with ​"Wanted" posters plastered around the streets. He followed that with an impromptu gig in Wendell Park, Hammersmith, performing on top of a van to a crowd of screaming school-age fans.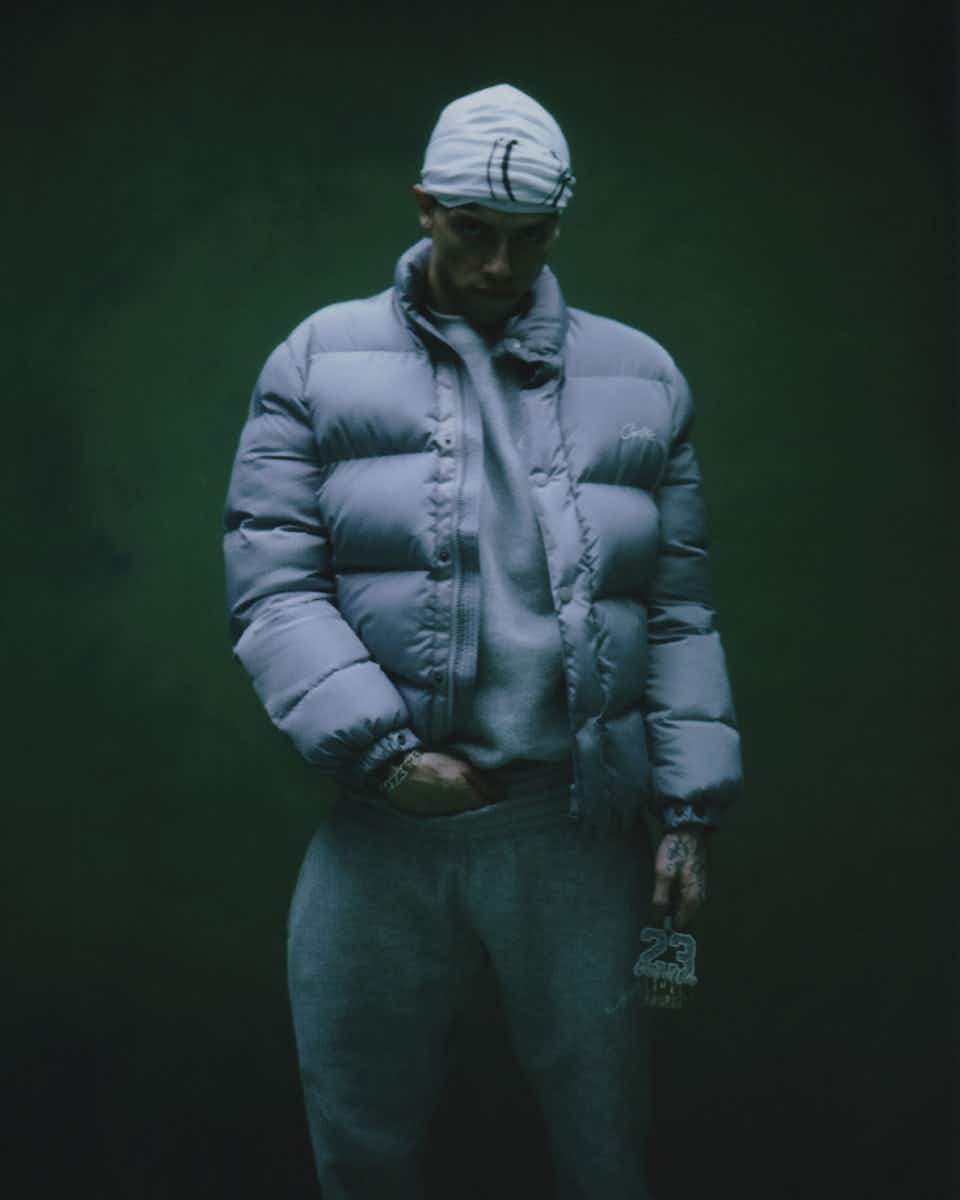 Cench's next London performances were in September 2021, when he had two slots on the main stage at Wireless Festival across the weekend. The return to live music hasn't been smooth for all artists who've blown up during the pandemic. Missing out on the formative stages of support slots and small venue tours, buzzing rappers have found themselves slipping off-beat or mumbling over vocal backing tracks in front of sizable crowds. But when I watched him on the Sunday afternoon, Cench made it clear he was ready for the big stage.
Like a wrestler entering the ring, he strolled on while Western movie-style music played, followed by a crew of at least 40, including Boutrif, all dressed in colour-coordinated camo. He jumped down from the stage, marched around the crowd barriers and successfully commanded the girls to get on the boys' shoulders for Obsessed With You. This particular milestone brought up a lot of emotions, considering that the first time he'd attended Wireless, as a punter in 2017 with his cousin and brother, he was nicked within 10 minutes of arriving onsite for what he euphemistically describes as trying to ​"have a good time". At the time, he was broke, and he'd spent all the money he had on the £100 resale ticket. But when he tells me the story today, he just laughs it off.
With Wild West​'s follow up, the 23 mixtape, scheduled for release as this issue of THE FACE is published, the world is watching to see if Cench can take it to the next level. Due to the clarity of his rapping style and lyrics, he seems to appeal more to international listeners who might usually be confused by drill's coded language or a UK rapper's hyperlocal slang (the occasional mention of ​"licks" aside).
Type his name into Twitter search and you're likely to see more tweets in French than English. He tells me that he gets stopped on the street more in the Czech Republic and Sweden than in Shepherd's Bush. On 23, he's collaborated with Italian rappers Rondodasosa and Baby Gang, alongside Ashe 22 and Freeze Corleone from France, who appear on the new track Eurovision, as well as Spanish rappers Morad and Beny Jr.

America, too, is coming onside. While some of the UK's biggest rap stars have been open about experiencing difficulties travelling to the US due to prior convictions, there have been no such problems for Cench. His most recent trip was to Miami for Art Basel, he tells me, after he was invited by the fashion and music visionary Virgil Abloh, who tragically passed away shortly after reaching out.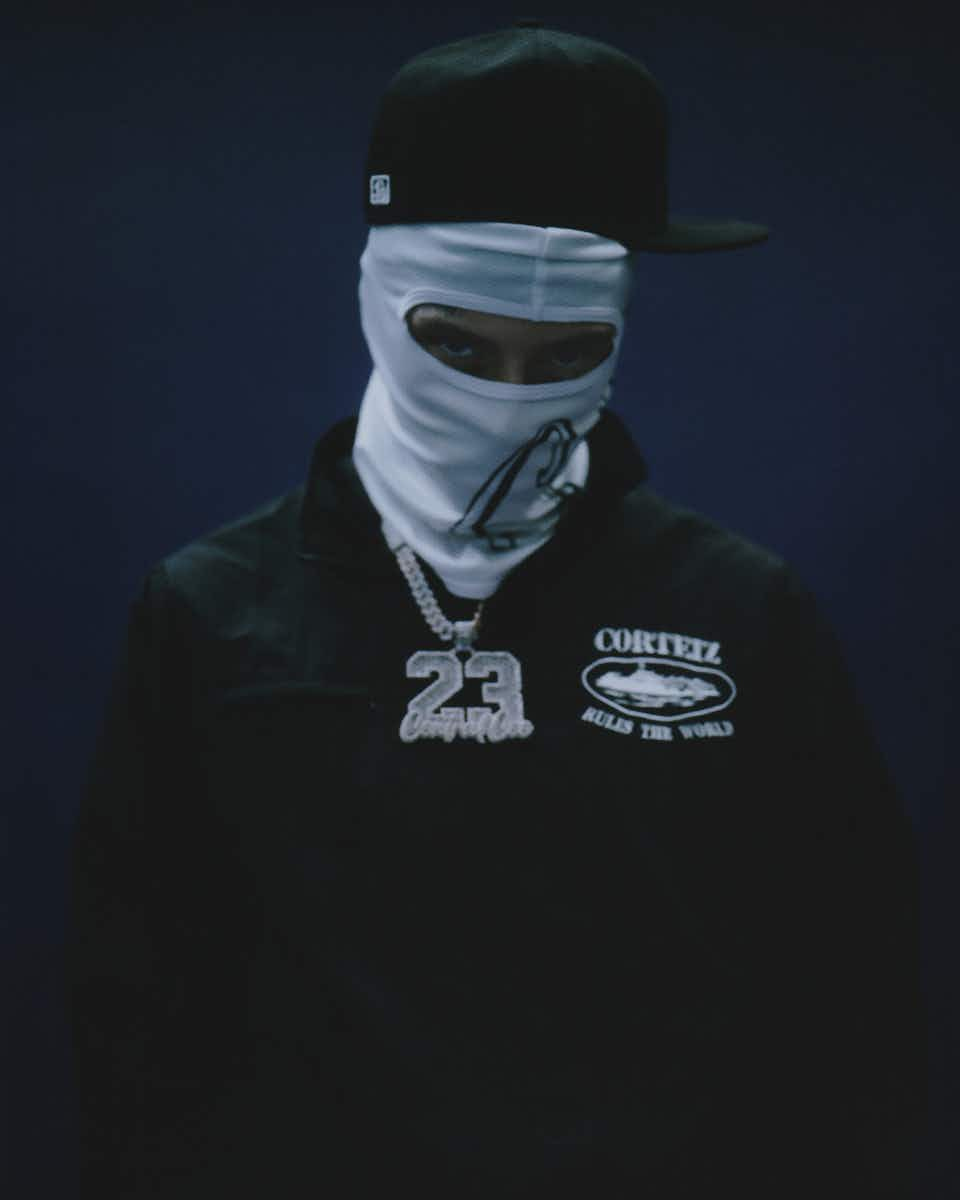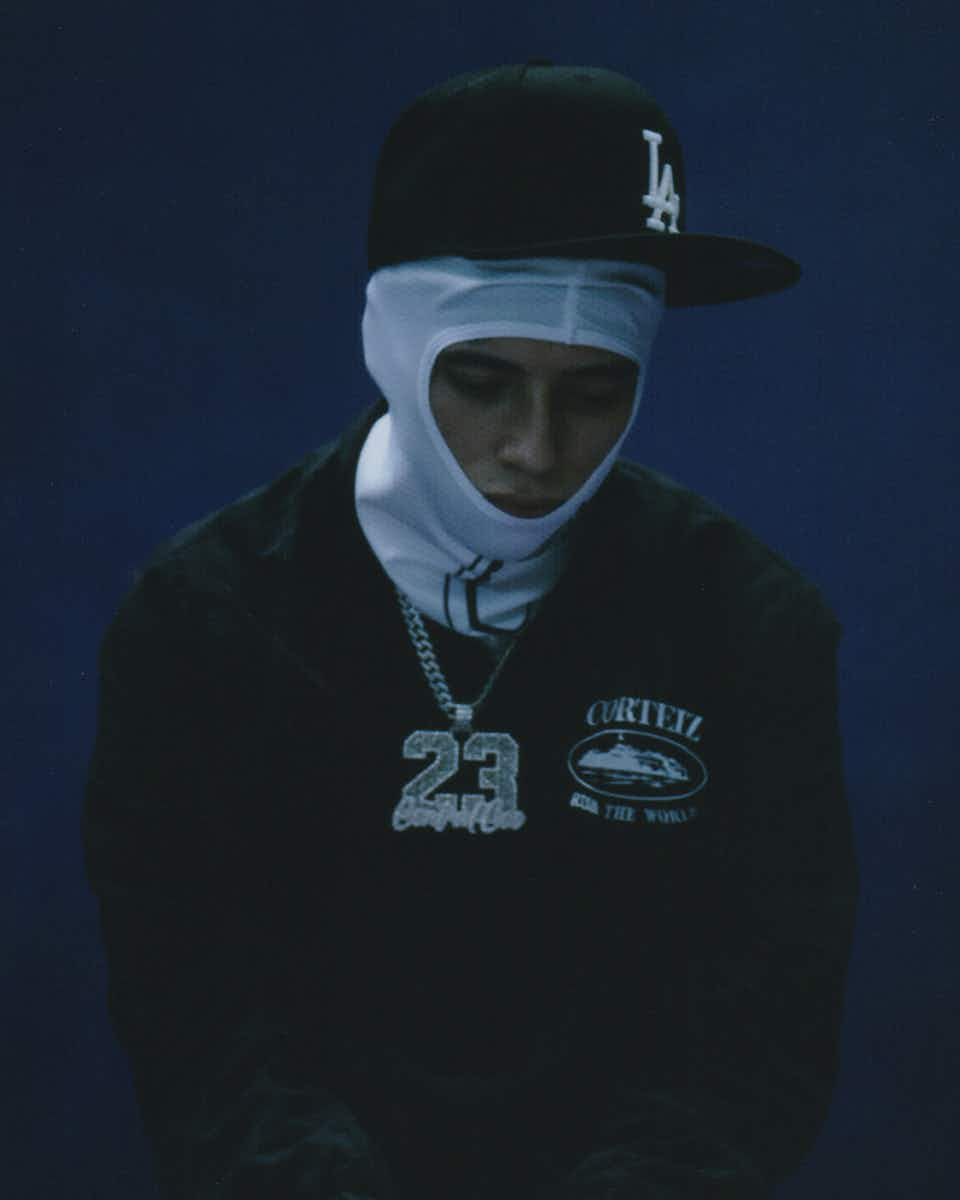 At the start of 2022, DJ Akademiks, who hosts the popular US rap podcast Off the Record, posted a clip of Cench's single Retail Therapy on his Instagram with the caption: ​"Brehs… wit cosigns from #Drake, #LilTjay, #CoiLeray n more, y'all think @CentralCee be the first UK rapper to break in the US??" A lot of commenters argued that he already has.
Although the first singles released from 23 have been the ridiculously catchy Obsessed With You and the feelgood Retail Therapy, from the new tracks I'm sent by Cench's publicist it doesn't sound like his priority is to chase the charts. For the most part, the tape feels deeper and darker than Wild West. There are recurring references to regret and trauma. There's less of the cocky deadpan of Wild West and more pain and anger in Cench's voice, particularly on closing track Beginning of the End, which was exec-produced by Dave. The emotive Streatham rapper and pianist sets a dramatic tone to finish the tape, encouraging Cench to rap as though he's lying on a therapist's couch.
The beat selection on 23 is testament to Cench's adventurous ear, as already evidenced last November when he rapped over opulent, vintage-sounding strings for Measure of a Man, his collab with FKA twigs (which appeared on the soundtrack of spy flick The King's Man). Straight Back to It features a spoken intro from D‑Block Europe's Young Adz and blends melancholic Eastern flute sounds with a UK garage-style chipmunked female vocal sample. Terminal 5 has a warm, neo-soul feel and slick saxophones, while Screwface Capital might remind older grime fans of the laser-like synth melodies of an early Ruff Sqwad production.
In the crowded field of UK rap, where originality and experimentation isn't guaranteed, Central Cee's desire to push things forward is one of his key strengths. But where does he see himself in the context of the scene?
"Before Day in the Life, I was paying attention to the UK scene and that's why I kind of found my sound and a gap in the market. Now I might have lost touch a little bit," he admits. ​"I haven't really been listening to no [UK rappers]. And when I am, I'm looking from a different point of view now. I've got a different perspective, like they're my peers. So I don't really know the state of the UK scene. It's probably just quite boring outside of me. I don't know what's going on. Nottin' ain't really caught my eye. Nottin' really exciting going on.
"We're in a growing state, though, we're in the early stages to say the least," he says of the scene as a whole. ​"We're in a good position because there's a lot to do, and there's certain people like me that [are] pushing down doors for people to do different things. For everyone."
An important priority for 2022, he tells me, is to get his label, Live Yours, off the ground. ​"I'm not too focused on financial gain," he says of the venture. ​"It's just to spread my blessings, to put other people on."
As an artist who's not ashamed to admit that he got it wrong the first few times, he's in a good position to advise up-and-comers. ​"Music is very cut-throat, probably one of the most cut-throat industries in the world I reckon. You can get disheartened and demotivated, and all of those things. You've got to be ready and tough-skinned. And stay hopeful."
The next time I see Cench, a month later, is at THE FACE's photoshoot in Shoreditch, East London. He's got a bigger crew with him – all guys I recognise from the Daily Duppy filming, or the Wireless performance, or from gassing him up in the background of his music videos – and the afternoon starts to feel like a party. After blasting rap tracks by Lil Durk, Manchester's Meekz and Gunna's new meme-inspiring hit Pushing P on the studio speakers, someone budges in with a different playlist of vintage smashes like Smile by Lily Allen, Crystal Waters's groovy dance-pop banger Gypsy Woman and Nelly Furtado's Maneater, which has one of Cench's boys up on his feet and dancing.
London-based Nigerian painter Olaolu Slawn, who's recently been working with Cench (and was profiled in the Winter 2021 issue of THE FACE), is here to hang out and catch up, as is Kelvin Jones, Aitch's 20-year-old creative director. The photographer, Gabriel Moses, decides to include some of Cench's crew in the shoot. Clint415, the founder and mastermind behind the fast-rising Corteiz brand, is here to style them in matching tracksuits and ballies. As Moses shoots the crew, 23 plays from the studio's stereo. It's still unreleased, but everyone's memorised the lyrics, and they're mouthing Cench's bars like it's already a certified classic.
Once the shots are locked, Cench sits down to take a break. He's taken off his bally and there's a big smile on his face. Maybe the most important achievements don't come with gold plaques.
TALENT Central Cee c/​o Joss Meek at Wired PR HAIR Isaac Poleon at CLM GROOMING Mata Marielle at CLM SET DESIGNER Lucy Blofeld ON-SET PRODUCER Thea Charlesworth at theArcade LIGHT ASSISTANT Darren Karl Smith PHOTOGRAPHER'S ASSISTANT Simba STYLIST'S ASSISTANTS Hollie Williamson and Chiara Pascarella SET DESIGNER'S ASSISTANT Ksenia Kulakova SET BUILDERS Damian Sasse and Billy Geldenhuys PRODUCTION ASSISTANT Ellen Stewart

More like this