Presenting 12 artists who've enjoyed a 2020 career peak against the odds.
Arti­cle tak­en from The Face Vol­ume 4 Issue 005. Order your copy here.
UK rap is bigger than ever. While grime was the kickstarter, the migration of Chicago drill to our shores in the mid-2010s served as a soundtrack for the youths on road, with London drillers, such as 410 and 67, mutating the genre into something truly British.
Since 2018, our charts have been constantly dented by this DIY sound. Now many of its leading stars are trying to shake off their notoriety in favour of career longevity, while London producers, such as AXL Beats and 808Melo, have been recruited as architects of the Brooklyn scene made famous by the late, great Pop Smoke.
As grime elders solemnly nod and pass the torch, Gen Zers and younger millennials, armed with TikTok and Triller, are helping to bring flirty, Afro-influenced bangers to social media supremacy. Throughout a life-altering global pandemic, where prospects for musicians are bleak, young Brits have turned to the apps, driving up artists' streaming numbers and sustaining their careers. This year has been horrific, sure, but at least we had Don't Rush by Young T and Bugsey scoring a transatlantic hit via TikTok, and B1llionz by M1llionz blaring onto the streets through wound-down car windows.

Amplifying the impact of British rap are structural changes to how artists' popularity is tracked. Since the official charts began recognising streams and YouTube plays in 2014 and 2018, respectively, the achievements of ​"local" talent have been more accurately celebrated. In 2020, North-West London wordsmith Nines scored a No.1 album with Crabs in a Bucket, Headie One and D Block Europe topped the UK Albums Chart (with No.1 and No.2 albums, respectively) and Potter Payper hit No.3 with the uncompromising third instalment of his Training Day mixtape series.
One day, we'll probably look back and remember this era as a golden age. From Brixton to ­Birmingham, Dagenham to Doncaster, UK rap is the dominant sound. But in a scene as fast-moving as this, it's all about tomorrow, not yesterday. Here are UK rappers who, against all the odds, have enjoyed career peaks in 2020 – and who are set to own 2021, too.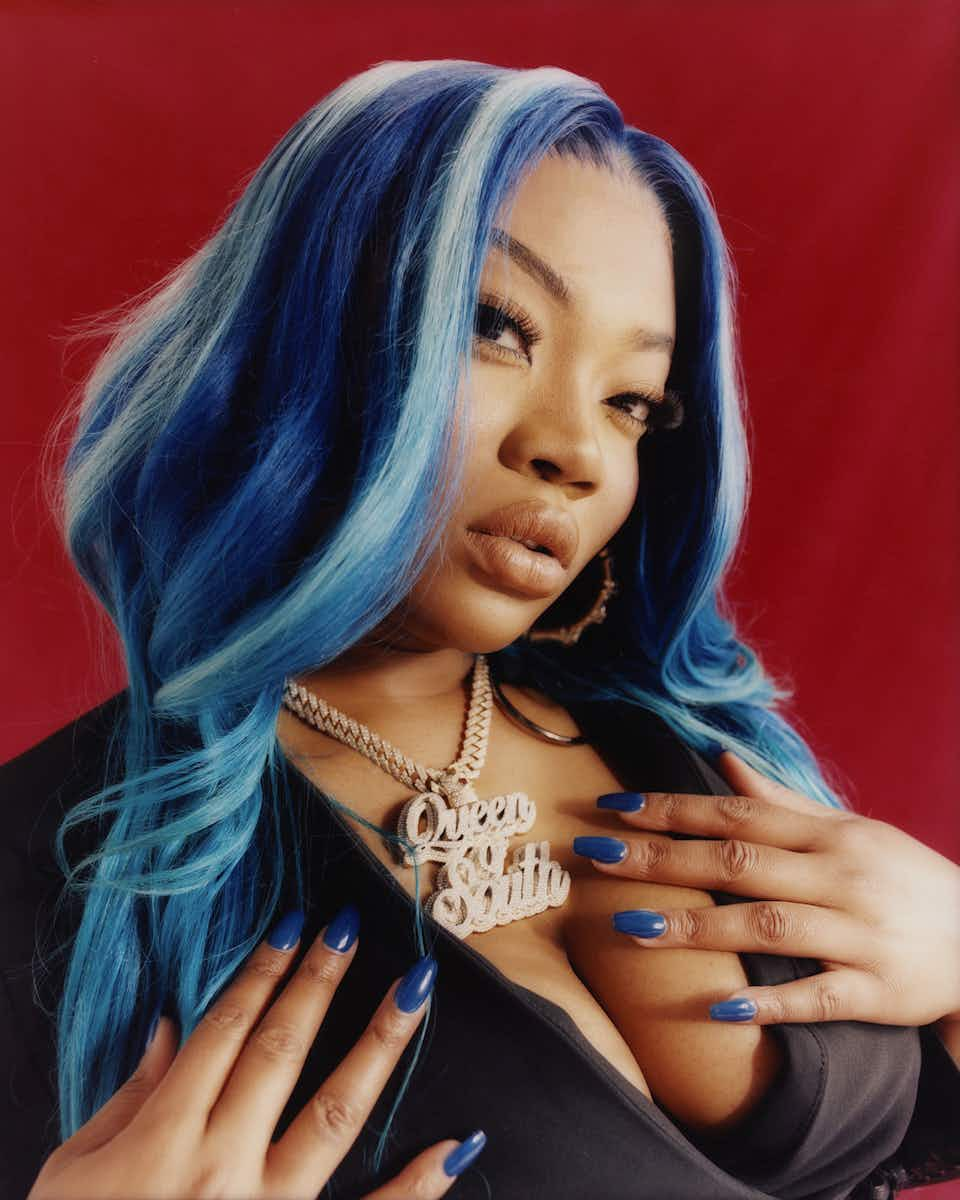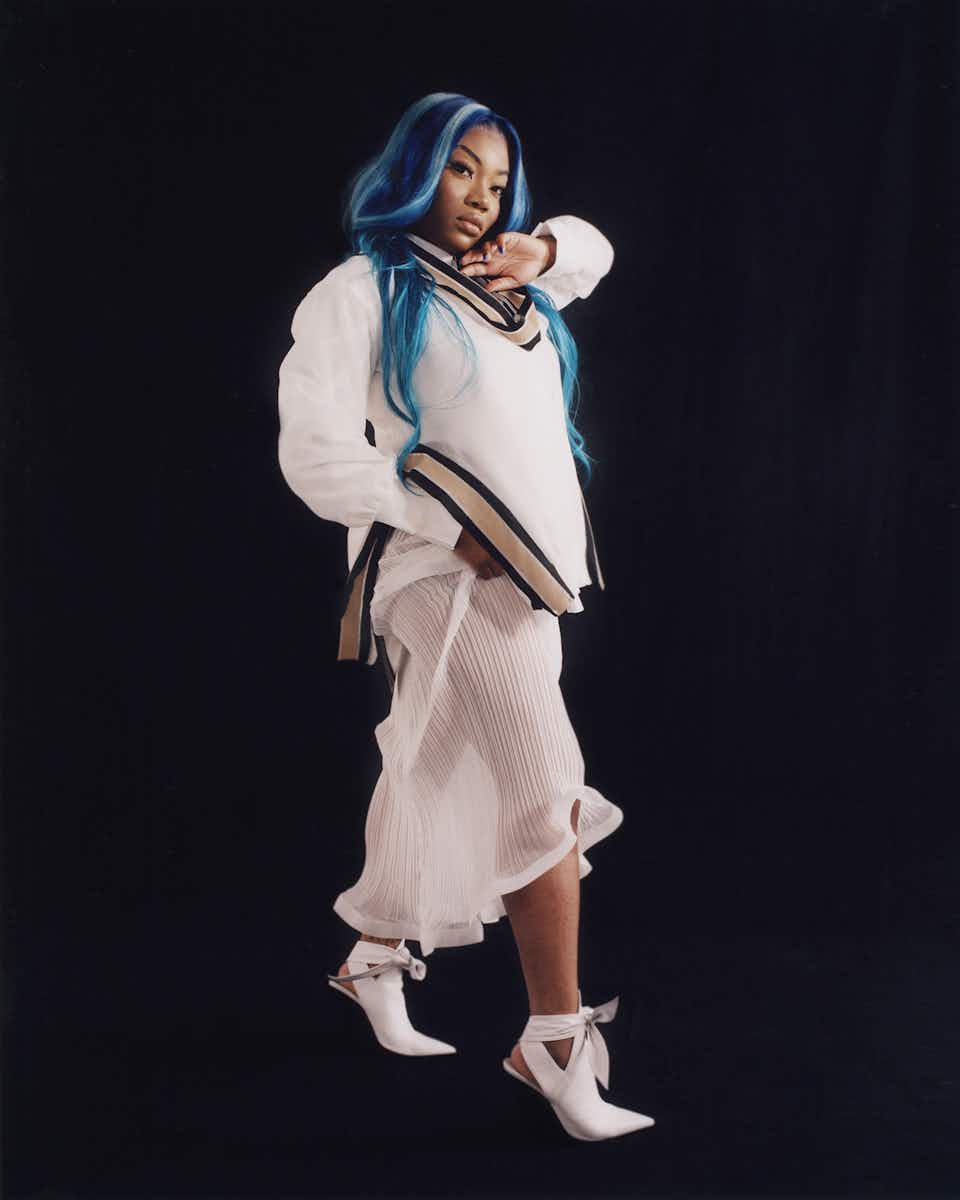 Shaybo's demeanour screams superstar. ​"I was confident from young," the 24-year-old admits, ​"but I never knew my first video would go viral." The video in question, Freestyle (Heavyweight Records), surfaced online in 2011 and was packed with insults: a teenage Shay letting rip on her local opps. Hype followed, but the brash south-east Londoner was initially uncomfortable. ​"No one really wants that attention, especially [when you're still] going to school."
Since then, Shay has developed, studying genres and phrasing from other countries, and incorporating findings from France and Spain into her bars. Nothing feels more at home, however, than celebrating her Nigerian and Yoruba heritage, as demonstrated on the jaw-dropping 2020 Daily Duppy freestyle, which referenced everything from Indomie noodles to the olopa (police).
In 2020, UK rap fans lapped up the power of Shaybo's ferocious delivery. But her biggest obstacle has been learning to channel her aggression, stemming from an intense adolescence, during which she'd often use her hands instead of words: ​"It's hard going through abusive situations, but it's made me all the more strong." Shaybo is facing these issues on her upcoming mixtape, tentatively titled Queen of the South, which is centred on the stories of Black women. ​"I want to talk about experiences that are unique to them, as a Black sister," she says. ​"I want to show my vulnerability as well."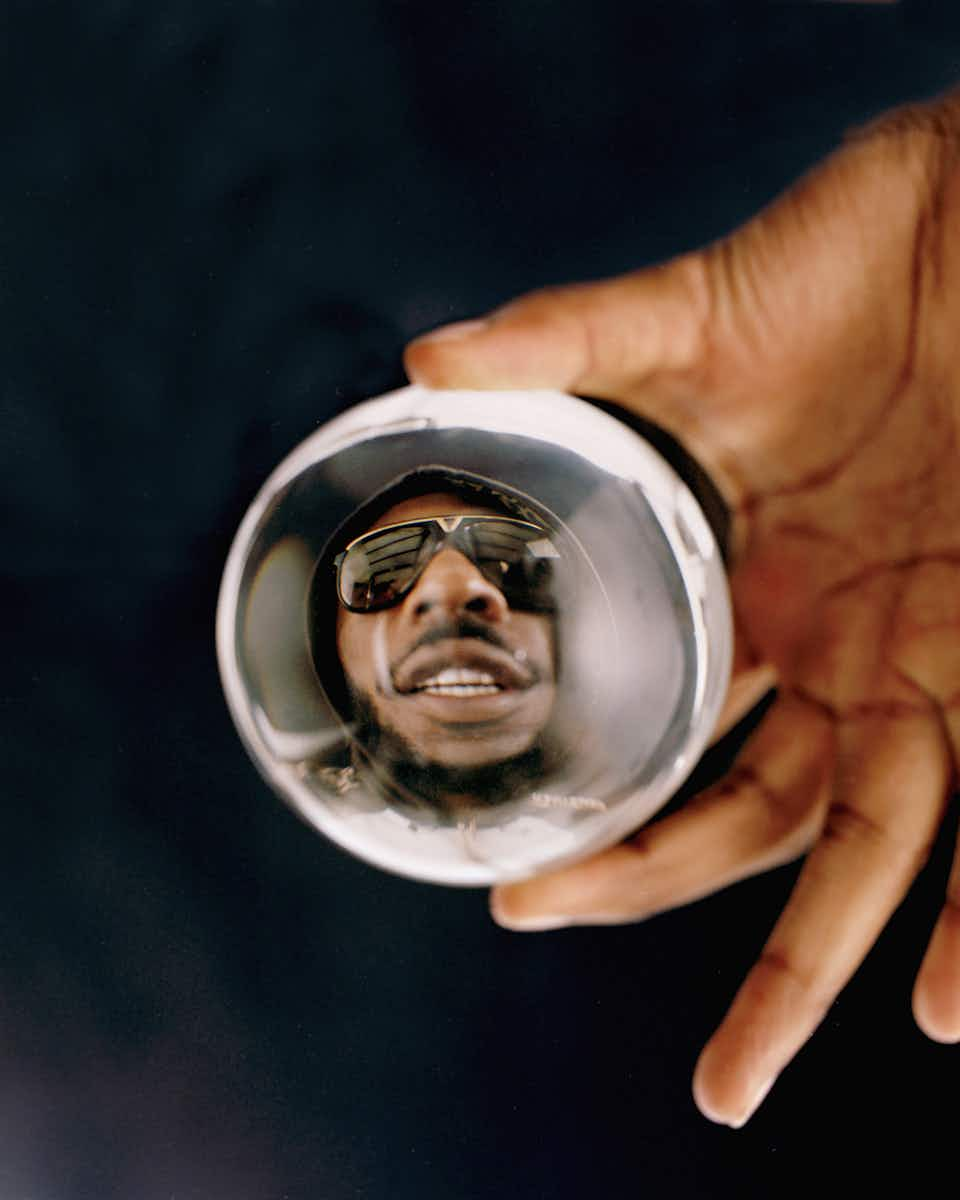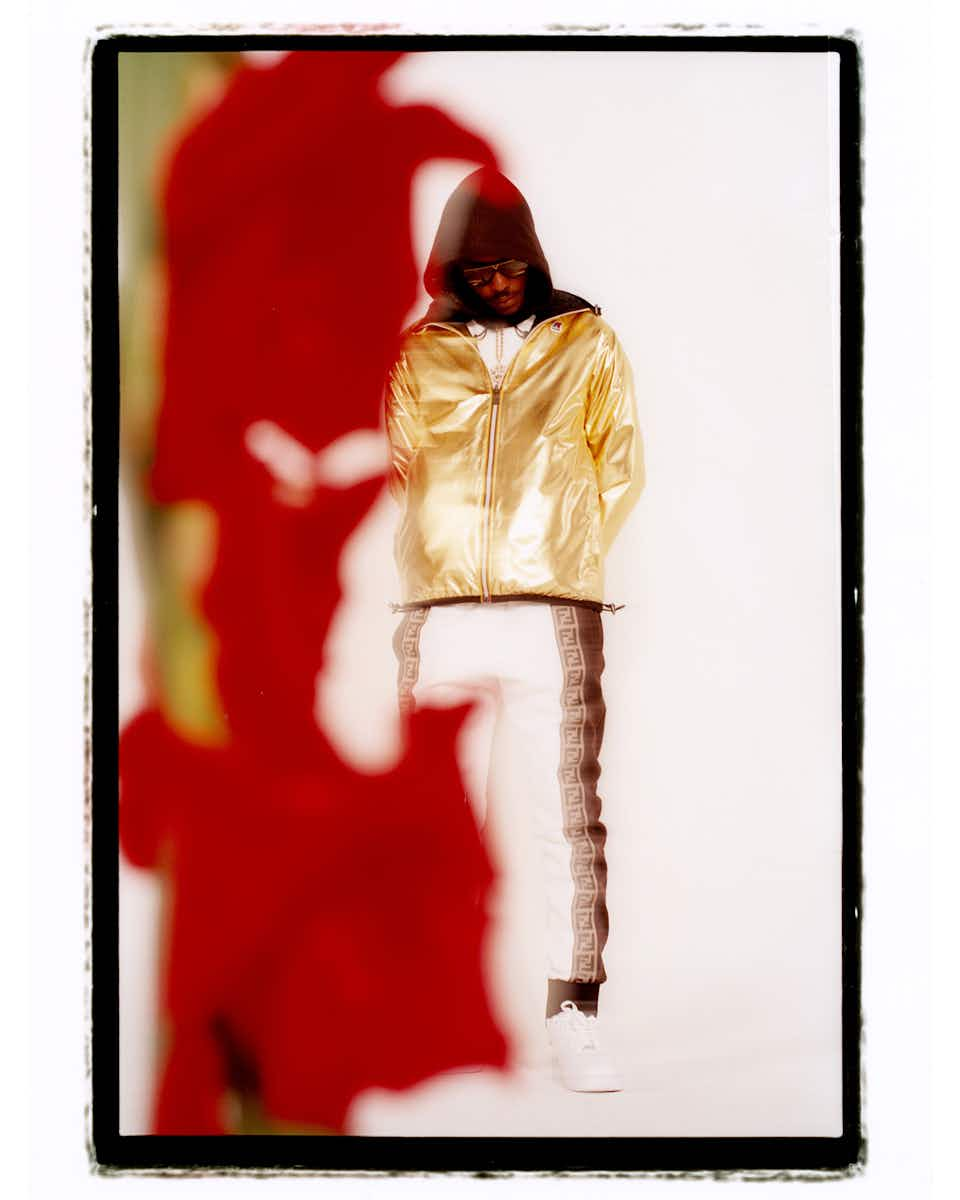 Beyond the gleam of Frosty's grill lies a relaxed lyricist, ready for his redemption arc following a prison sentence in 2019. ​"Split decisions can change your life," the 21-year-old from Streatham, South London, says. ​"You have to stop and think about the future. I value and want to protect my freedom now."
Frosty gained hype last year with County Lines, a track featuring bleak and brutally honest bars which speak to the everyday lives of many youths across the UK. The authenticity, paired with his softer cadence, saw the track garner attention from North London rapper Fredo, who jumped on the 2019 remix. This year saw him gain more big-name connections, collaborating with the likes of OFB, Nines, Unknown T and DigDat, and he reveals that he's cooking up tunes with both D‑Block Europe and Abra Cadabra.
With his recent mixtape, Under Surveillance, in the works, Frosty documented his lavish, gold-plated lifestyle and infatuation with material gain. He has a couple of love songs on there, sure, but he doesn't shy away from his former life. Rather, he embraces his scars. ​"I want to show people more of how I lived, my past experiences that shaped my present. There's a lot in the bag with me. As time goes on, you're gonna get to see that. It's no cap, it's real rap."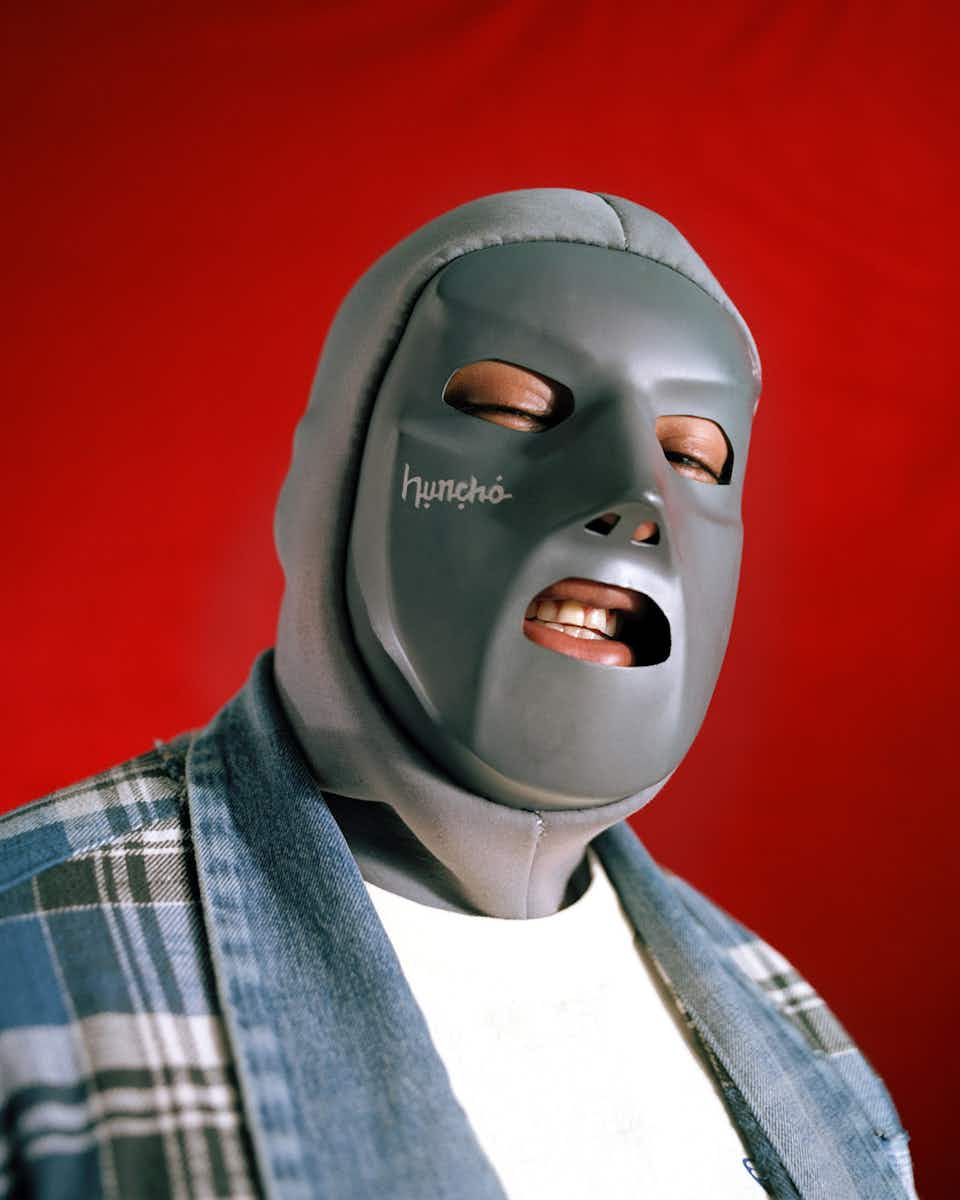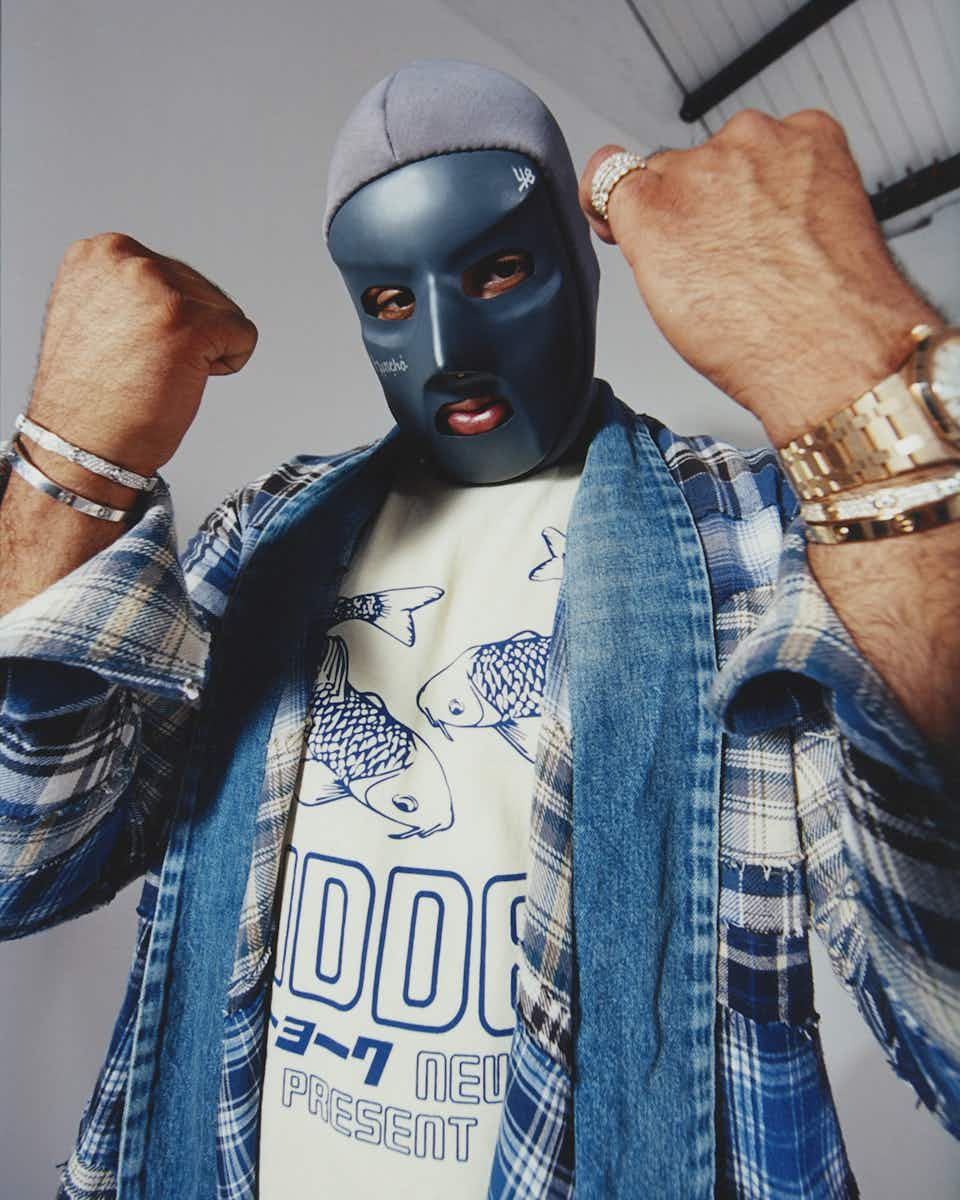 He might always wear the mask (even for the drive to THE FACE's photoshoot), but M Huncho is never shy when it comes to the recording booth. ​"I'd go and link my friends in the studio initially," he says of his confidence-building early years. For Huncho, the booth felt cathartic from day one, and once he fell in love with music, he only had two things in mind: shooting and recording 25/​8.
Today, the north London-born 26-year-old has a knack for creating catchy melodies over trap productions, spreading the syllables with a flow as smooth as a child's lullaby. ​"I soothe people," the walking Calm app says. ​"When they listen to my tone and melodies it helps them to get on with their day." As proven by his 2020 album Huncholini the 1st, there's depth behind those hummable hooks, too. ​"I have real shit to say and I do. No matter what beat it's on."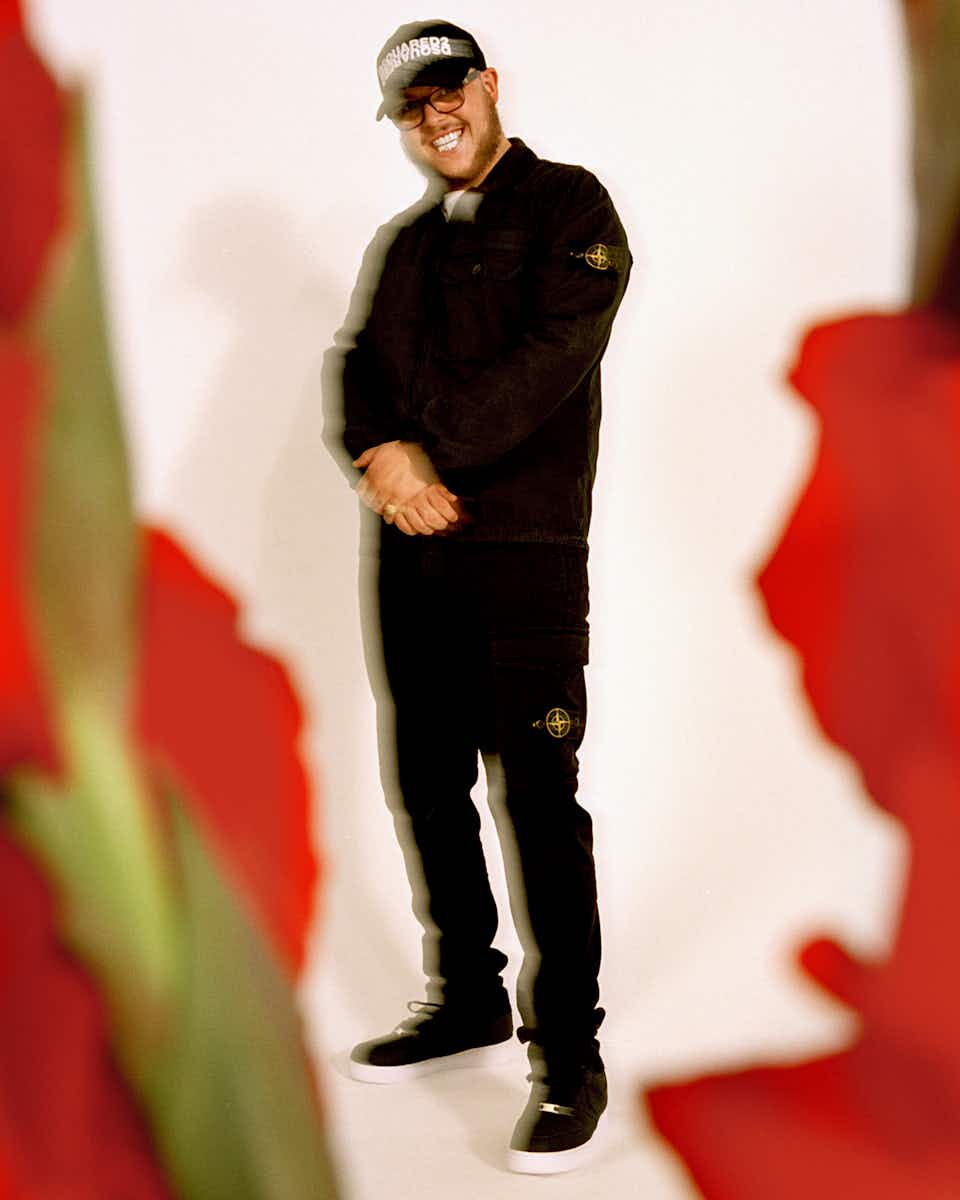 Potter Payper's charisma could light up The O2. At THE FACE photoshoot, the rapper from Barking, east London, is all smiles following his June release from prison, revealing he saw light at the end of the tunnel after going through the worst. ​"When you go so low and you go through the floor, to hell, the only way is up," he says.
When Stormzy shouted out 52 UK rappers – Potter Payper included – during his 2019 Glastonbury headline set, it lit a fire in the belly of the 29-year-old, who at the time was locked up on drugs charges. ​"I said: ​'I'm sleeping on myself. Am I gonna come out of jail and be a bum or be the biggest cat in the world?'"
While he's certainly leaning into the latter option, it's been a turbulent journey, one that's involved building a loyal fanbase over eight projects in 10 years. His latest, Training Day 3 – the uncompromising 2020 installment of his road rap mixtape series – reached No.3 in the UK charts in September. ​"This is not where I get gassed," he insists. ​"Nines got a number one just a minute ago, why should I be gassed? But watch, I'm coming."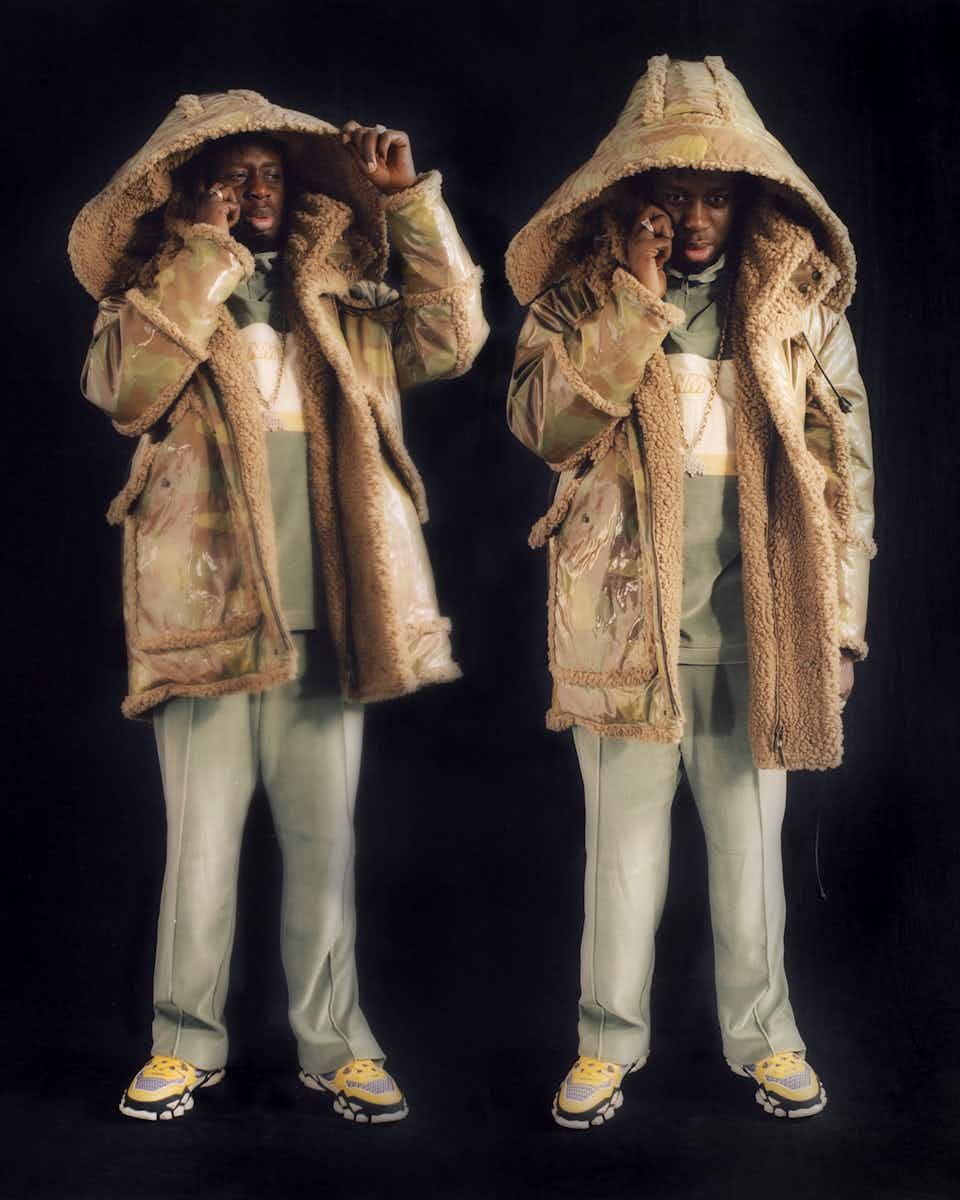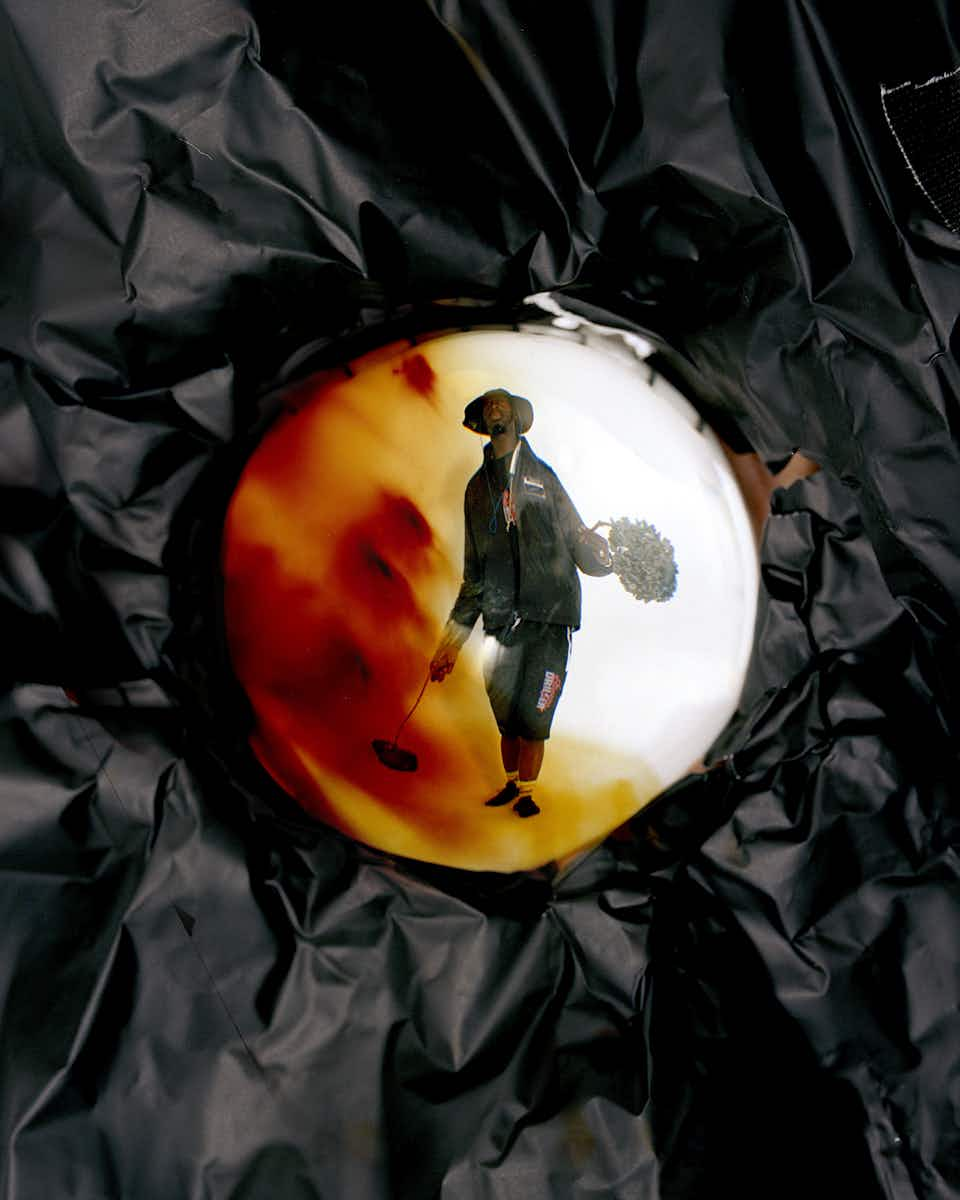 BackRoad Gee admits it takes him a while to warm up to new crowds. But once the 24-year-old North London native gets going, he's loud. Really loud. For one thing, he has his own Gee-isms: phrases or words – sometimes a spin on a word already in existence – that he uses in his everyday conversations. One of them, ​"famelee", was made famous this year thanks to his two collabs with Pa Salieu: the Party Popper remix, which at one point you couldn't escape on socials, and My Family (or My Famelee), which had one of the best music videos of the year, the pair brandishing baseball bats against a flamethrower-lit barren backdrop. ​"From when [Pa Salieu] jumped on Party Popper, I knew he was my brother," Gee says. ​"Our relationship is something different." Starting out in music four years ago, Gee didn't take it seriously at first. ​"I had to take some time out to figure myself out, pattern things up properly."
When he returned in 2019, however, his zestful persona, animated phrases and infectious delivery made him near impossible to ignore. His bars are heavy with both patois and British slang, and he likes to incorporate his Congolese heritage into the music. ​"It's serious for me; my roots matter a lot," he says. With a Burna Boy collab teased days after our interview, it's clear that millions more will become familiar with those Gee-isms in 2021.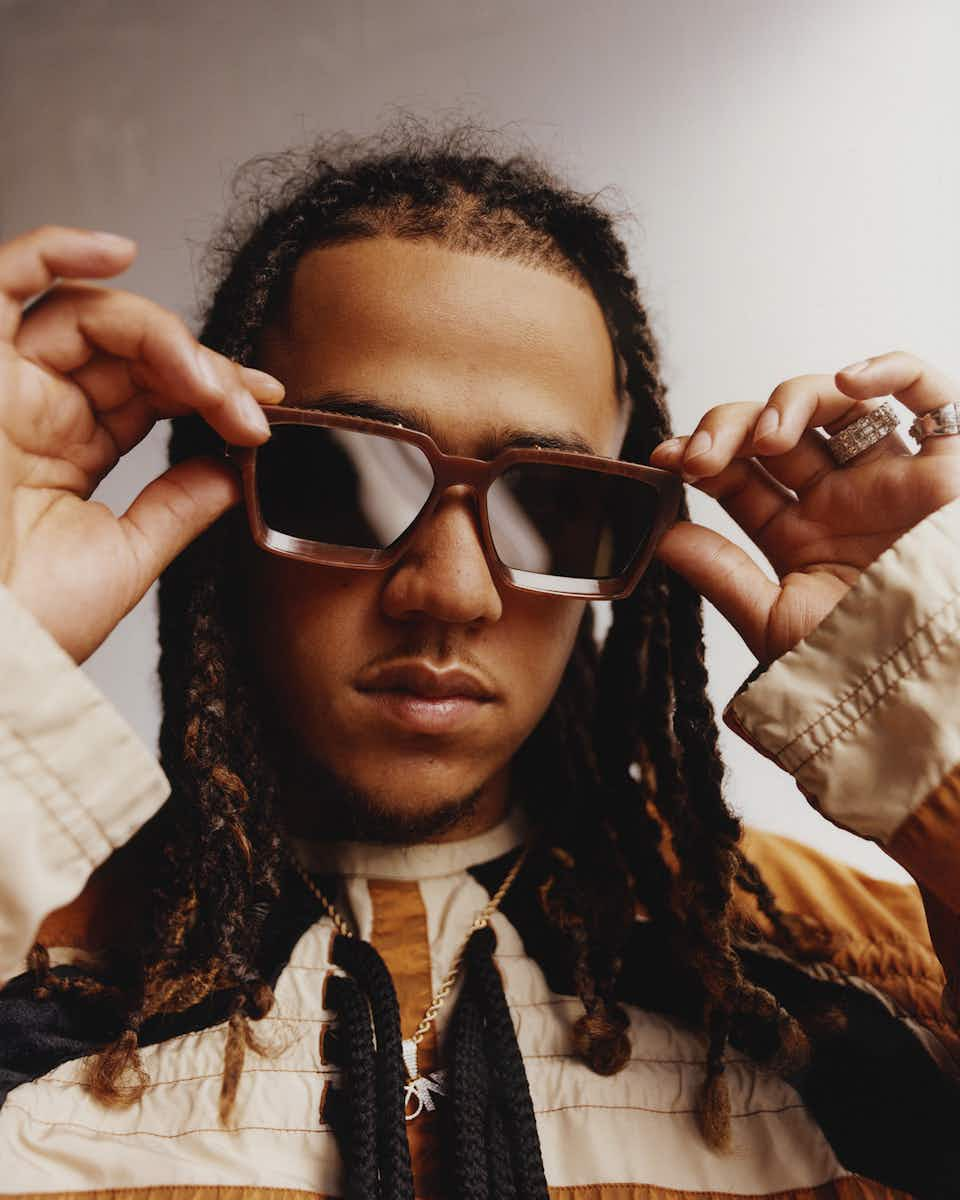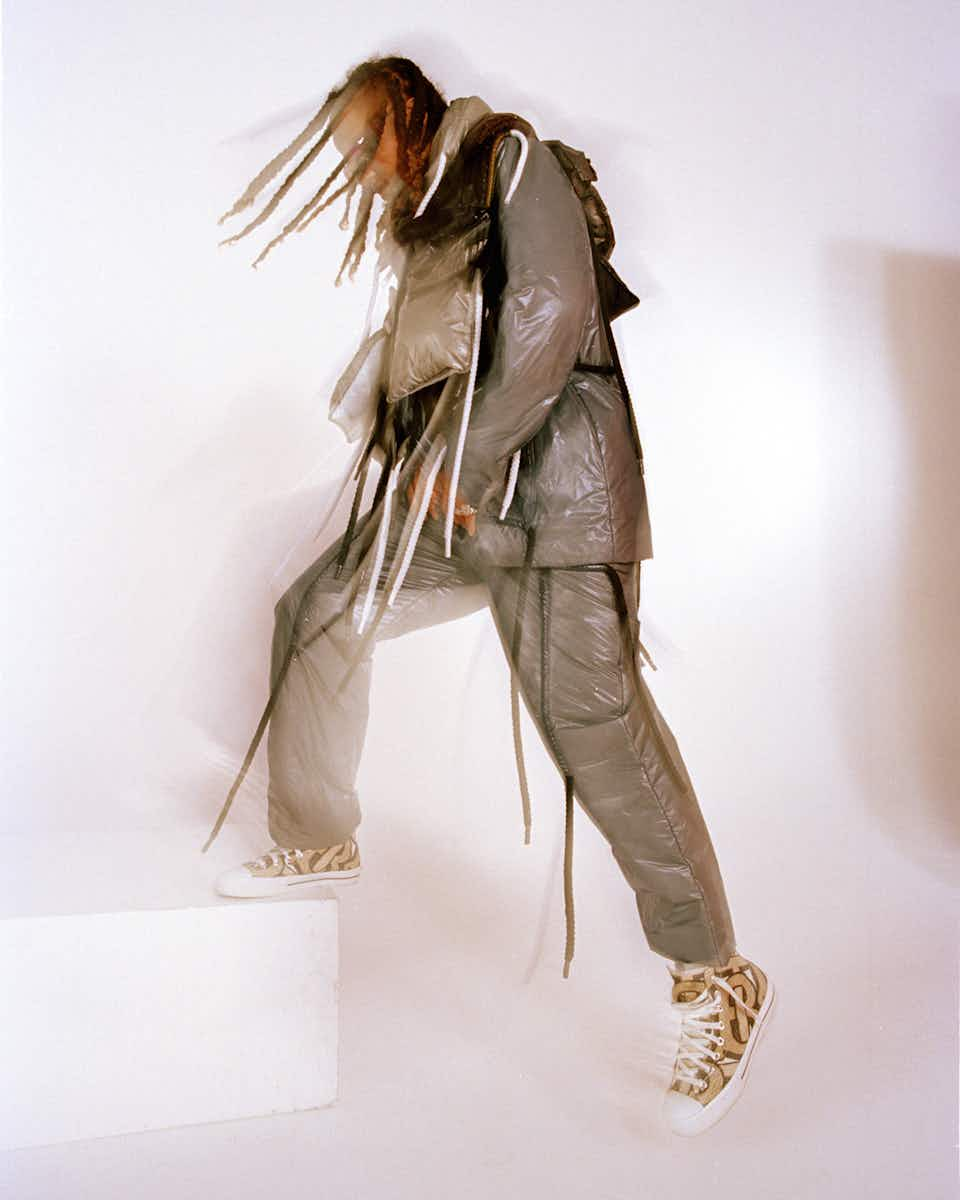 Hailing from Luton, Bedfordshire, Nafe Smallz faced some serious pushback. ​"Being in London you have the backing of your borough," he says. ​"It felt harder to break down the door." Maybe that explains the element of defiant grit in his voice.
Having dropped his debut album Goat World in 2020, as well as the collaborative project DNA with M Huncho, Smallz has established himself as one of the UK's best hook writers. And there's a long queue of heavyweight rappers who are eager to get in the studio with him and tap into this rich resource of catchy choruses. ​"I spent years trying to add more harmonies and individuality to my sound. What I do isn't rap, it's not singing, it's somewhere in between."
Old heads might wince at the prominence of melodic flows in the UK rap scene, but the 24-year-old basks in his resilience. ​"If I let those YouTube comments get to me, the scene wouldn't be where it is today in relation to the sound I make," he says leaning forwards. ​"I bring experimentation and authenticity to the table."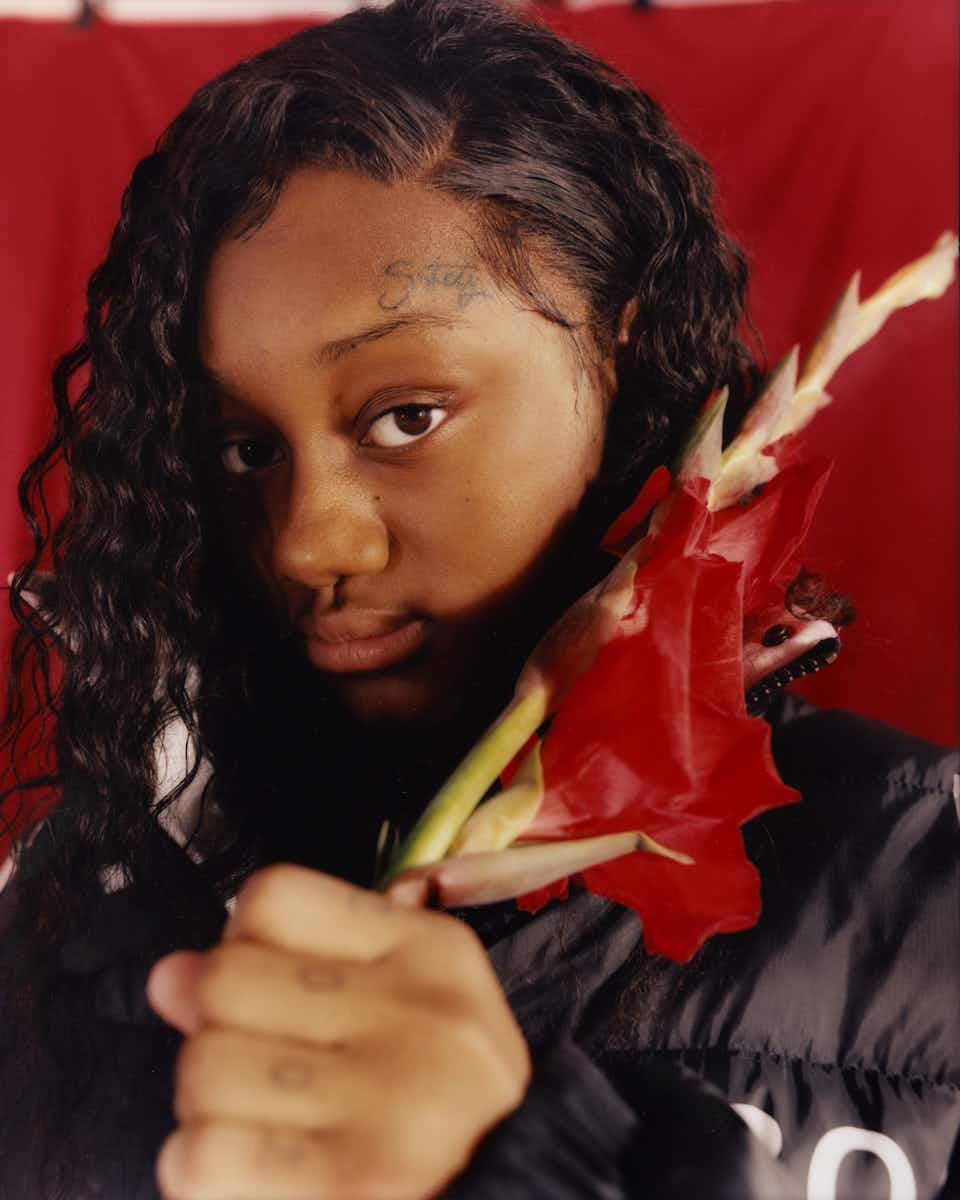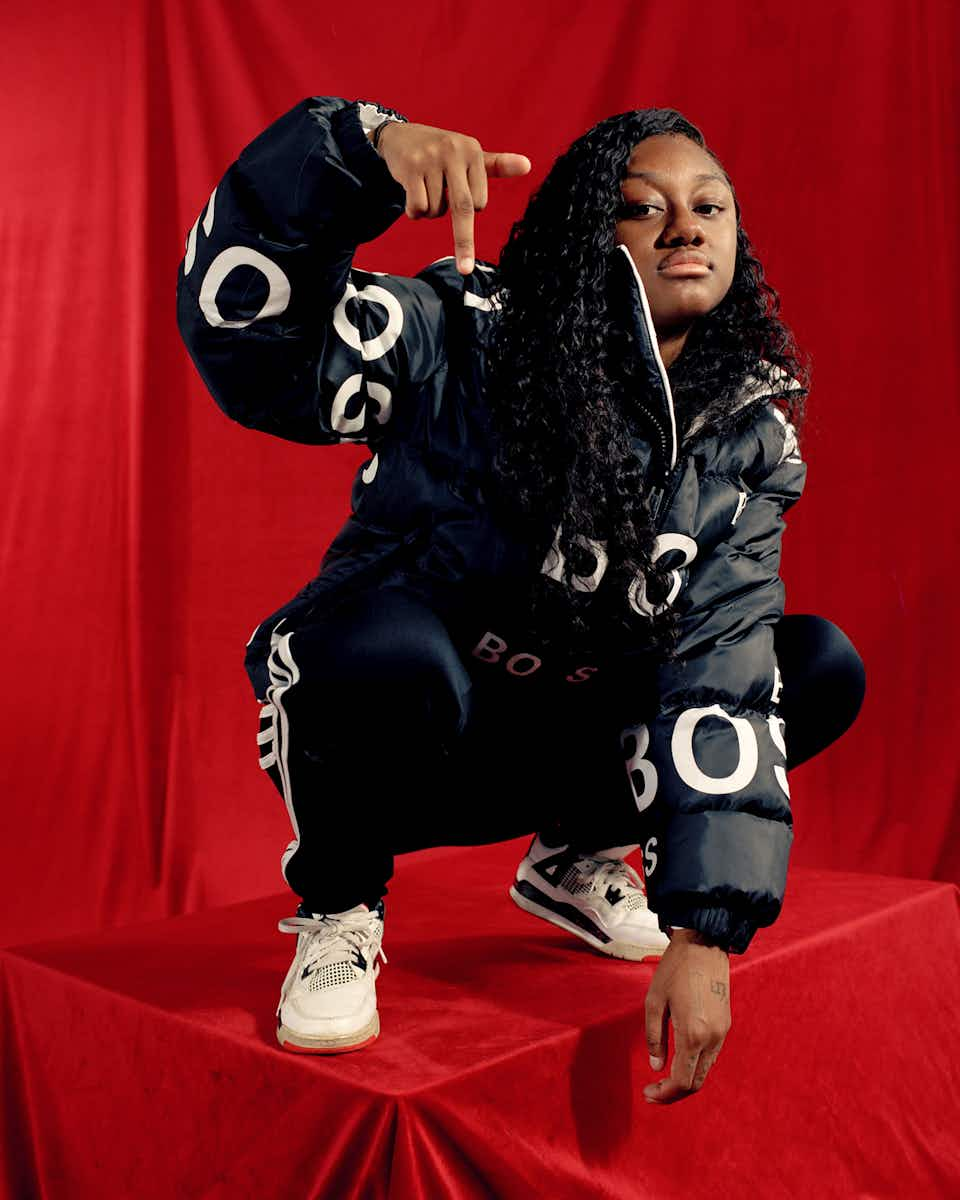 TeeZandos is already shaking up the drill scene. A self-proclaimed Satanist ("I had a calling since I was a kid") she got into music when, in her own words, she ​"got nicked. Three months later I said: ​'Nah, all my money's gone. Someone needs to hear what happened to me.'"
Fast-forward to 2020 and a freestyle the 17-year-old Hackney-based native Londoner released to social media at the start of the year: ​"Welcome to the devil's dungeon/​Zandos is the devil's sound…" Elsewhere TeeZandos, formerly known as Tyla, expresses frustrations with the double standards of growing up as a young woman. ​"I don't even care about all of that, the gender roles, I'm the fucking dog," she says. ​"I came in as TeeZandos at 17 and I'm saying what nobody wants to say. No n**** wants to talk about putting a pack in his ass, but it happens."
Her enigmatic but unapologetic approach to the mic has already scored a co-sign from her father. ​"He's in Jamaica, but he watches everything I do, he loves it," she says. There's no solo project ready for the masses just yet because TeeZandos wants ​"a million views on two singles first". However, there is a requirement for any rapper brave enough to jump on a track with her in 2021: ​"Match my energy."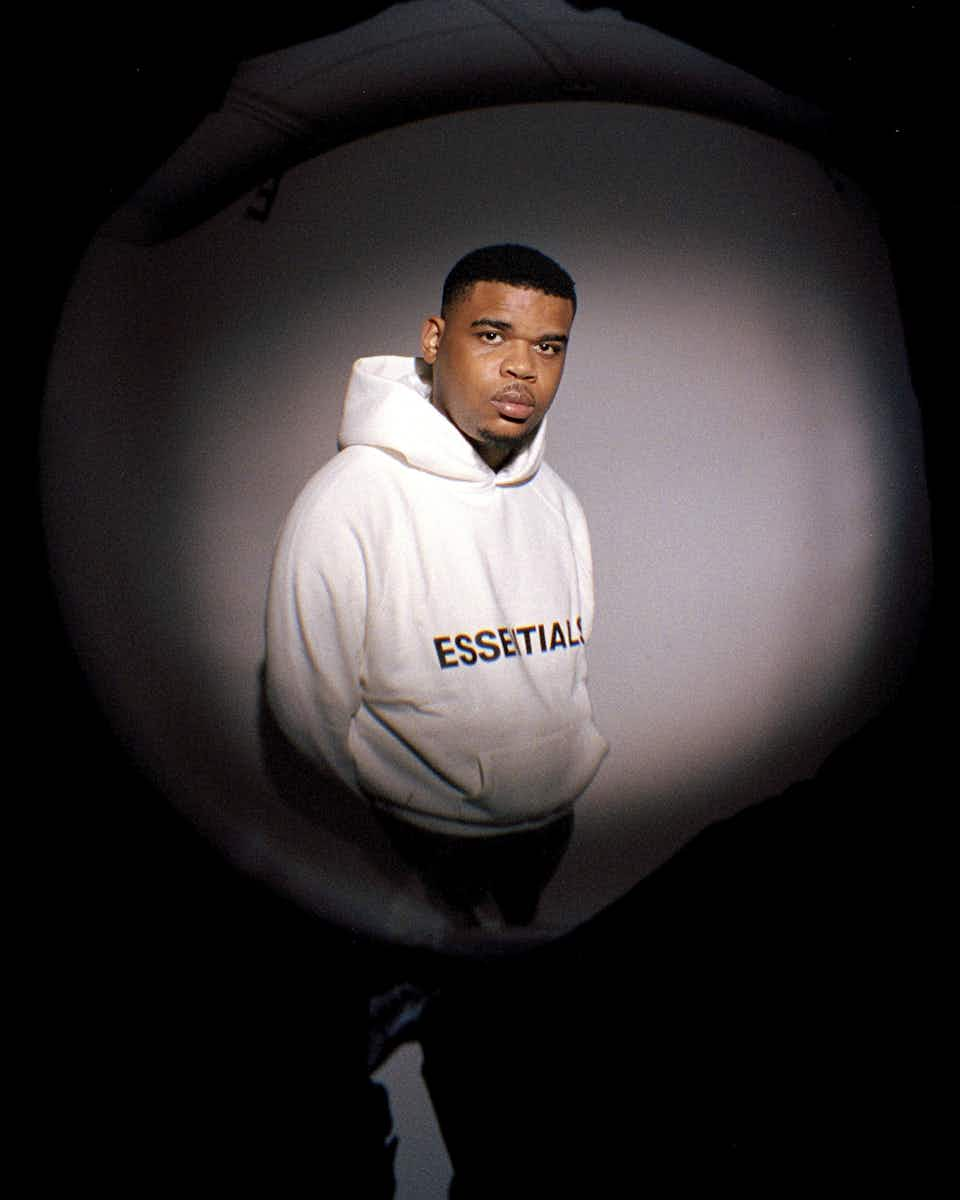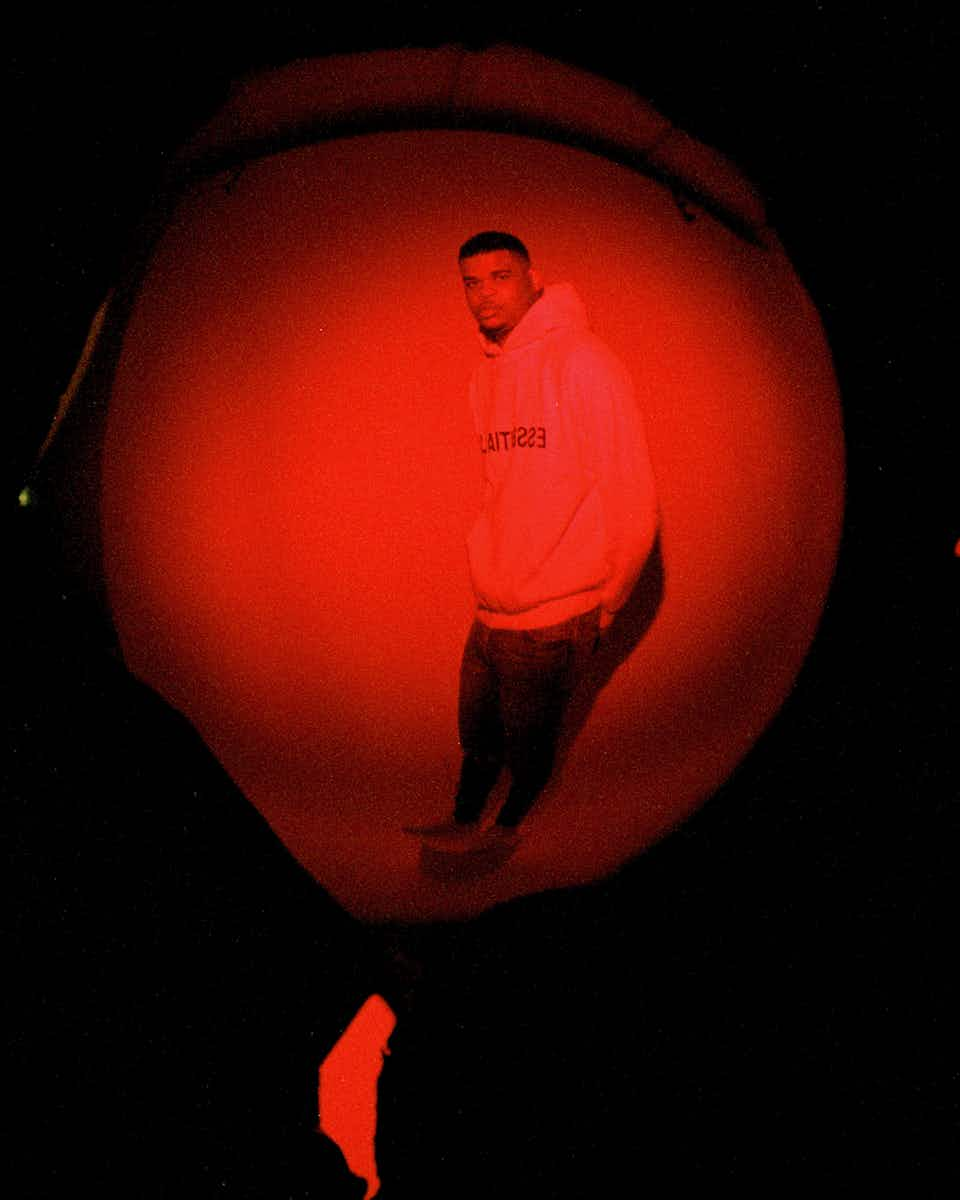 You can't talk about the strength of UK rap in recent years without bringing the formerly-balaclava-clad K‑Trap into the mix. The 24-year-old south Londoner first grabbed attention in 2017 with his morose anthem David Blaine. ​"That's just how I felt at the time, it was my surroundings," he reflects on material that saw him collaborate with the likes of 67 and Headie One and touch on subjects such as opps, elevation and their sometimes luxurious lifestyles. ​"Drill was how I wanted to express those feelings."
As his following grew via a steady stream of street-level bangers, K‑Trap realised it was time to lose the balaclava in the summer of 2019. ​"I was just living another life when I first started. I didn't wanna incriminate myself. The reasons that I wore the mask were invalid, so I took it off."
Having tasted chart success with crossover UK stars like Krept and Konan and Yxng Bane, for his new album Street Side Effects K‑Trap decided not to constrain his style. ​"There's no limits, I'm unpredictable" he says. ​"There's no blueprint or guidelines to what I do."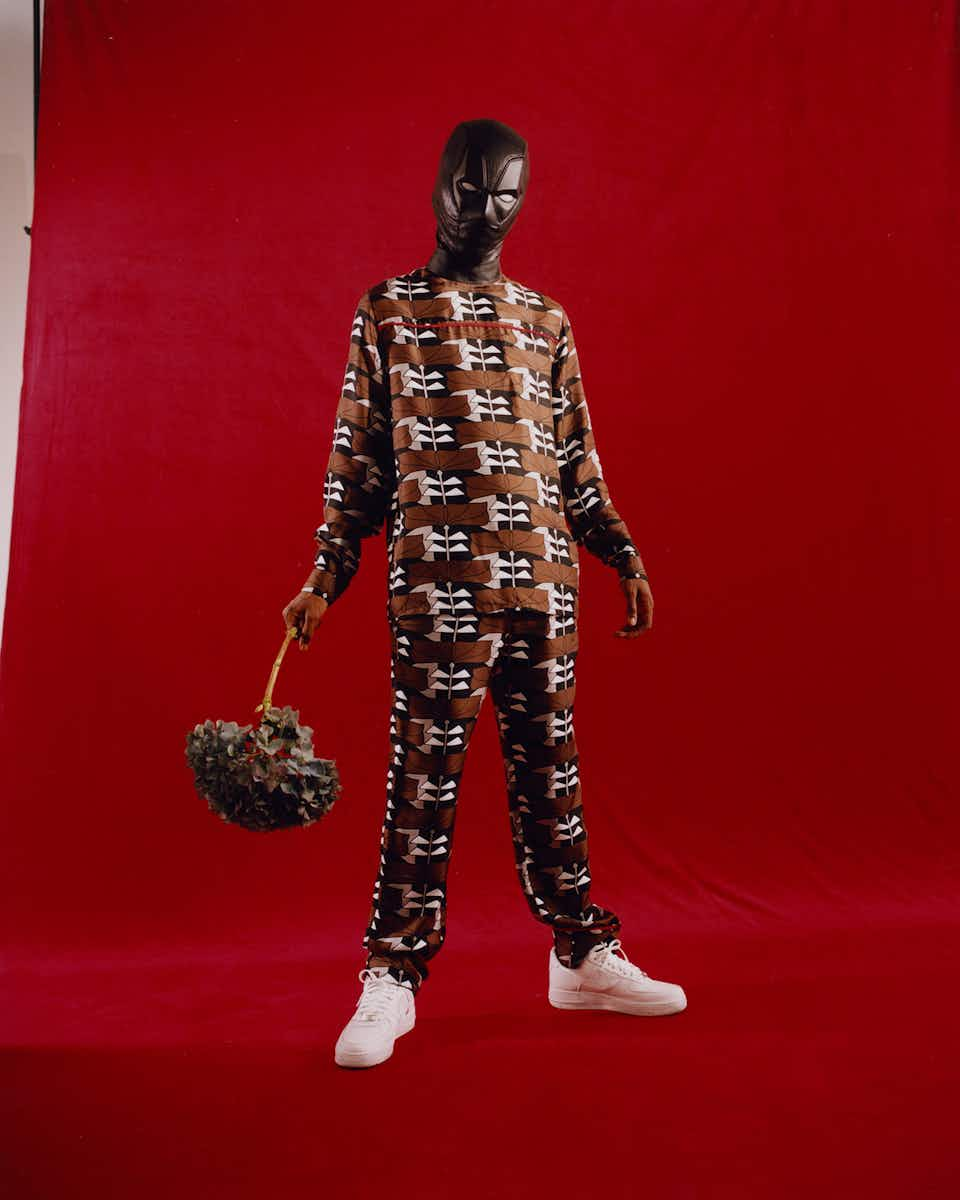 It's not just the Deadpool-inspired mask that makes V9 stand out in the UK drill scene. ​"It's just sensei shit, man," he says. ​"My crud, my energy, that's what people get drawn into." Then there's his eclectic taste in beats, which extends beyond the classically dark tone of drill. ​"People would say my beats are ​'weird' or ​'different' but now they love it," the Homerton rapper says with pride. ​"Man's an artist."
This year has seen V9 gather the 98s collective, featuring MCs Hitman and Mazza, to feed the streets their debut mixtape, Class Of 98s. He's also boys with nonchalant, perma-shaded driller Unknown T. After teasing fans with cameos in each other's videos, this year V9, T and fellow Homerton associate KO finally teamed up for AVEN9ERS, a track on Unknown T's Top 20 mixtape Rise Above Hate (accompanied by a blockbuster video of the trio flying fighter jets over their home turf). ​"I didn't wanna hop on [Unknown T's] thing until I was good," V9 says, explaining the delay in the highly-anticipated Homerton linkup. ​"I had to build a name for myself first before getting on his tracks. I wanted my own buzz before anything else. It wouldn't look right otherwise."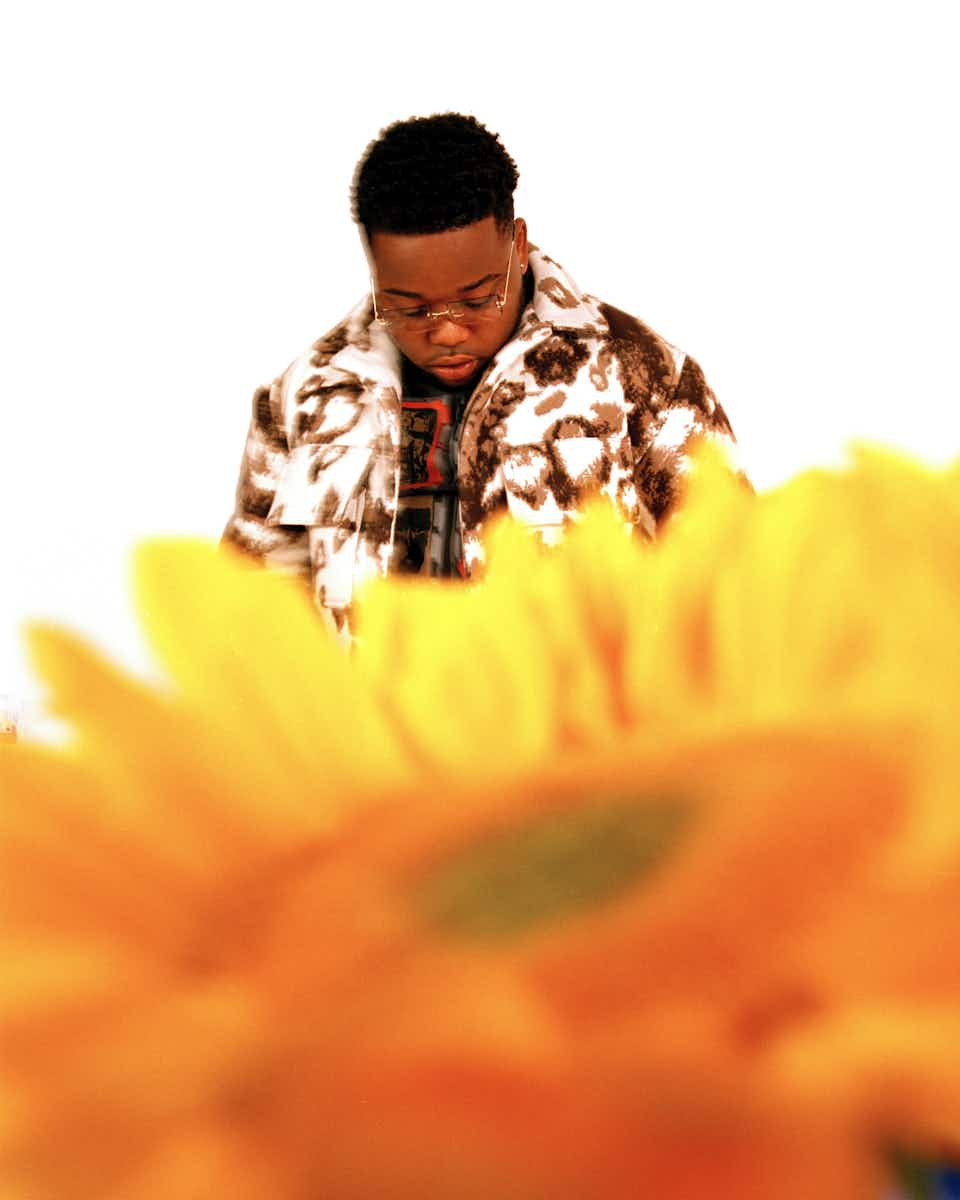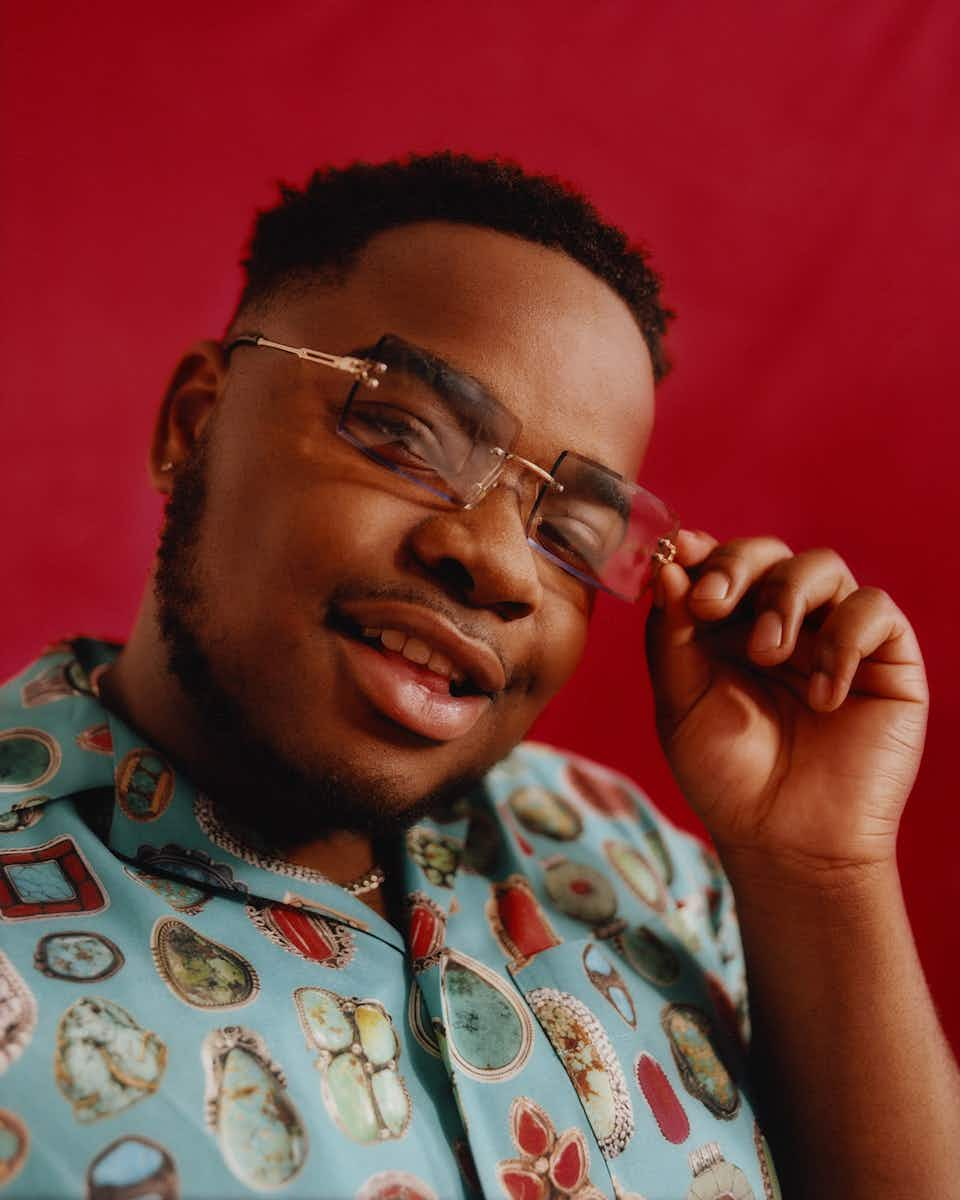 S1mba's early life involved an abrupt power struggle. Born in Zimbabwe, the authorities tried to separate both him and his siblings from their parents when they moved to England for work. "[They] were fighting for a way to get us over to the UK," he says. Once settled in England, he tried to assimilate with his mostly white peers in Oxfordshire. It wasn't until his mid-teens that he began to fight back against microaggressions, embracing his Zimbabwean roots and taking inspiration from the new wave of UK rappers creating an Afrobeat-inspired sound. ​"The Afroswing scene was becoming commercial," S1mba remembers of that mid-'00s period. ​"It felt great to see Afro B and Not3s dominating."
In 2020, the 21-year-old scored two Top 20 hits – Rover (Mu la la) and Loose (assisted by YouTuber-turned-boxer-turned-rapper KSI). Savvy with his socials, S1mba's viral dances, including the #mulachallenge, boast millions of TikTok and Triller impressions. However, growing up, the Gen Z hitmaker was much more at home playing piano in his family church. For his next move, S1mba wants to return to his roots. ​"Those experiences in church taught me to stay on my feet and the power of improvising," he explains. ​"My upcoming EP takes this sound to the club, to jazz, to gospel. I have a lot in store." Now, he says, he's powered by one mission alone. ​"Even if it's just one second, I want people to smile. For three minutes, I want people to feel that life is good. You can always come back to S1mba to make you feel that way."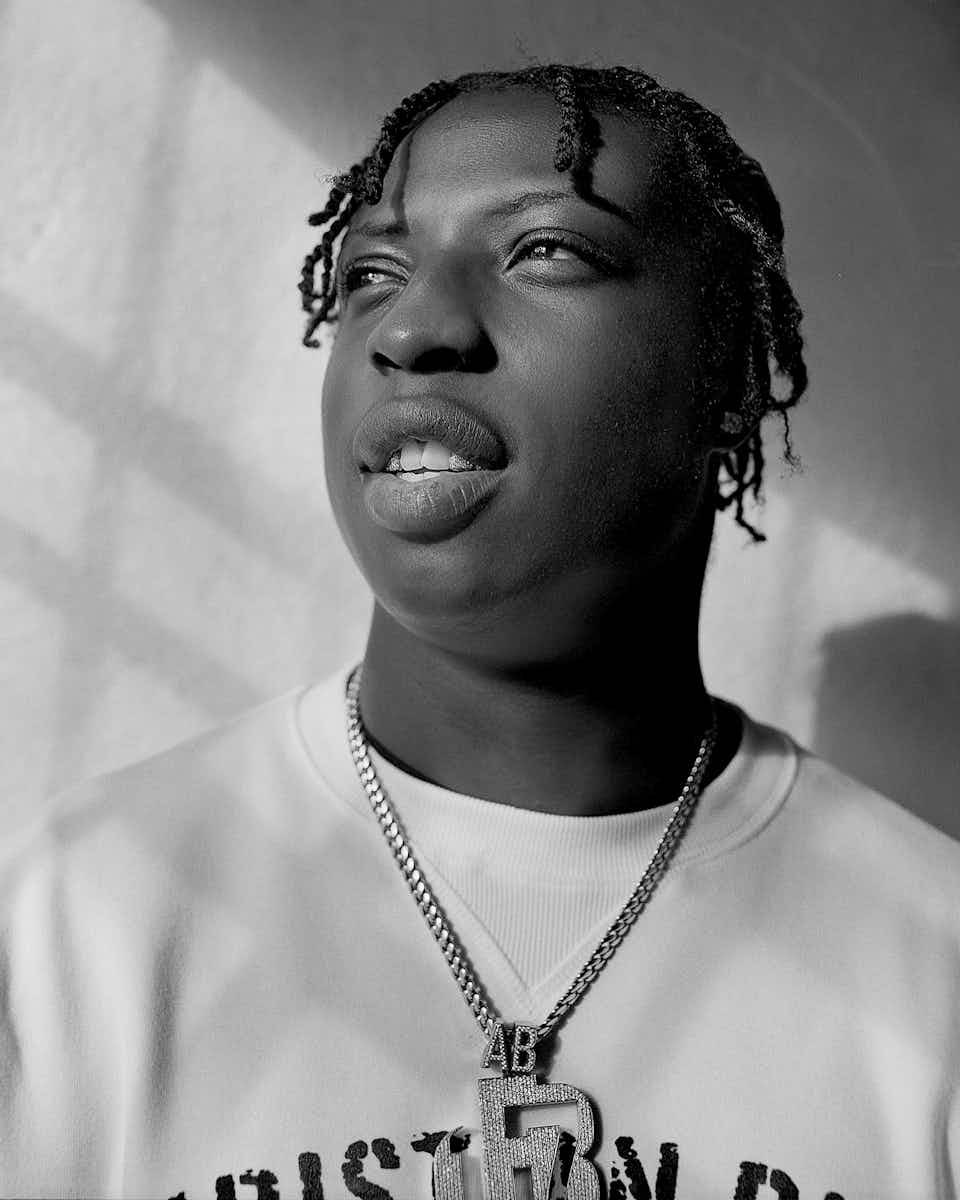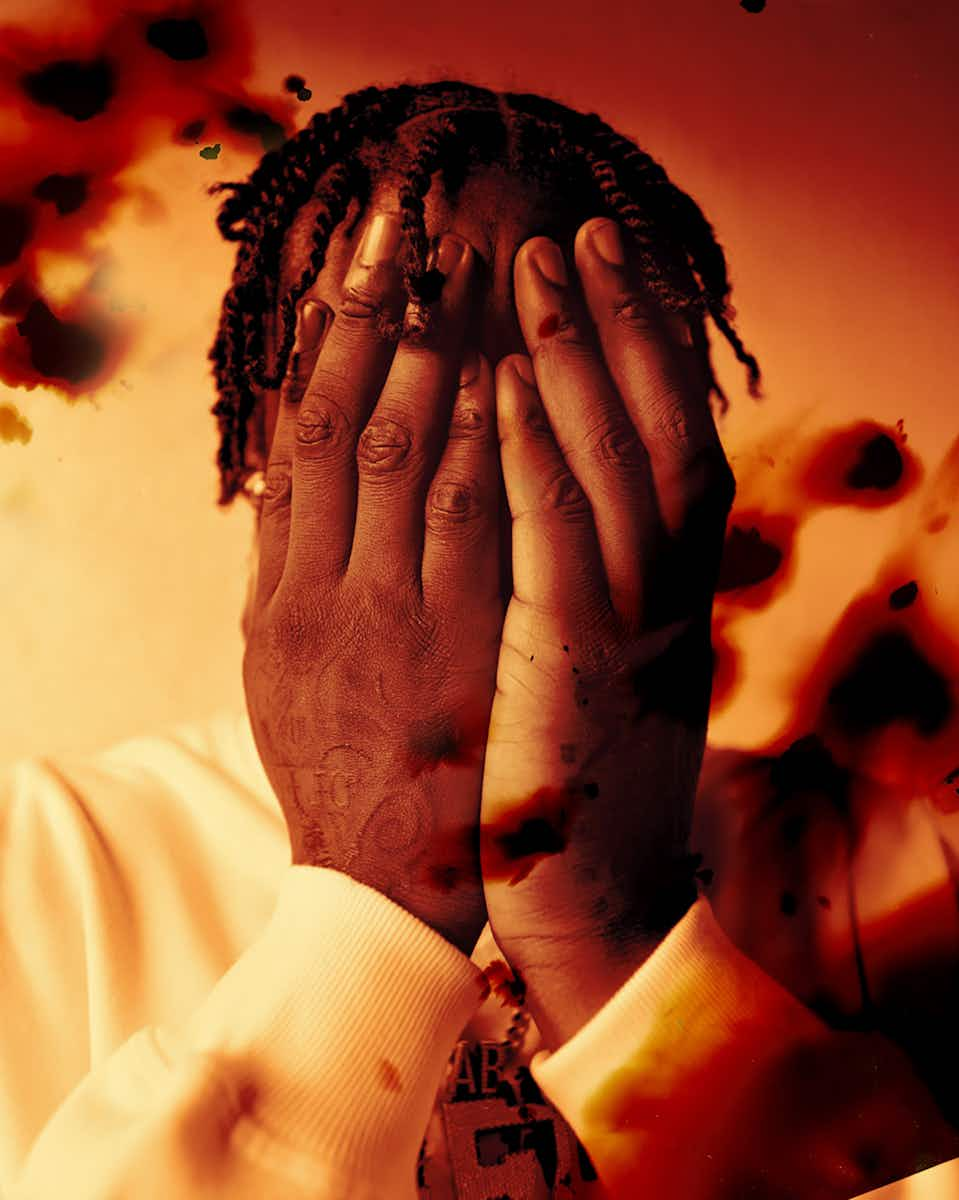 Having first blown up following a nine-minute freestyle on the BL@CKBOX music platform back in 2016, Abra Cadabra, 22, has become a staple part of the UK music underground. What's more, 2020 was arguably his strongest year yet, the rough-voice spitter's drill anthem On Deck one of the year's biggest and best tunes. Although the video was pulled from YouTube (in the last few years, the authorities have been known to remove drill-related content from the platform, often with the debatable argument that it might incite violence), it was replaced by an epic seven-man remix version with OFB: the Headie One-helmed collective hailing from Tottenham's Broadwater Farm estate.
With his recent mixtape Product of My Environment, Abra showed a more vulnerable side to the steely-eyed drill image. ​"Growing up fightin'/All the segregation," he sings on the hook Coldplay-sampling protest song, BLM, featuring OFB members Double Lz and Bandokay. "[We're] opening up, more people from the streets are [telling their stories]," Abra says. ​"Now, we're not afraid to be rappers."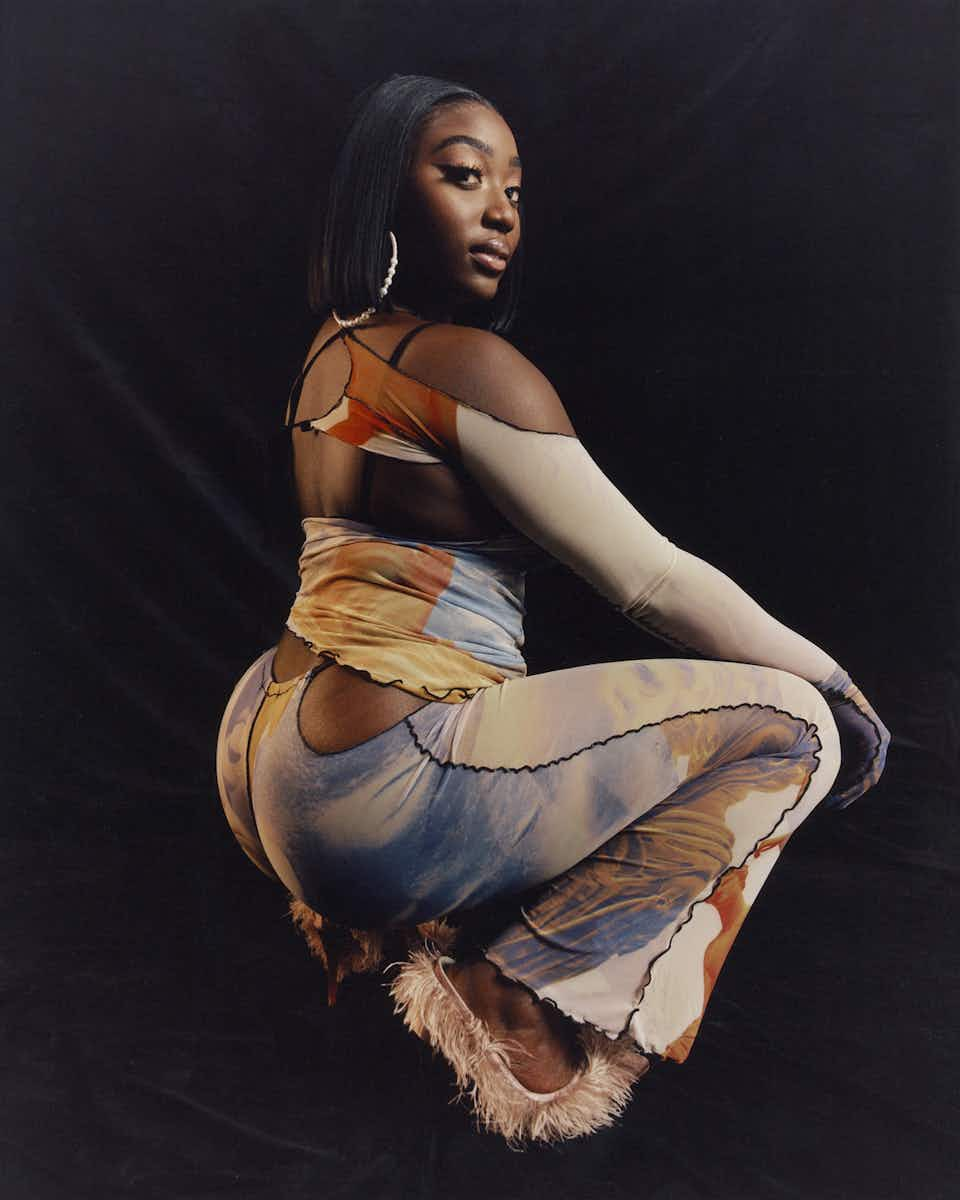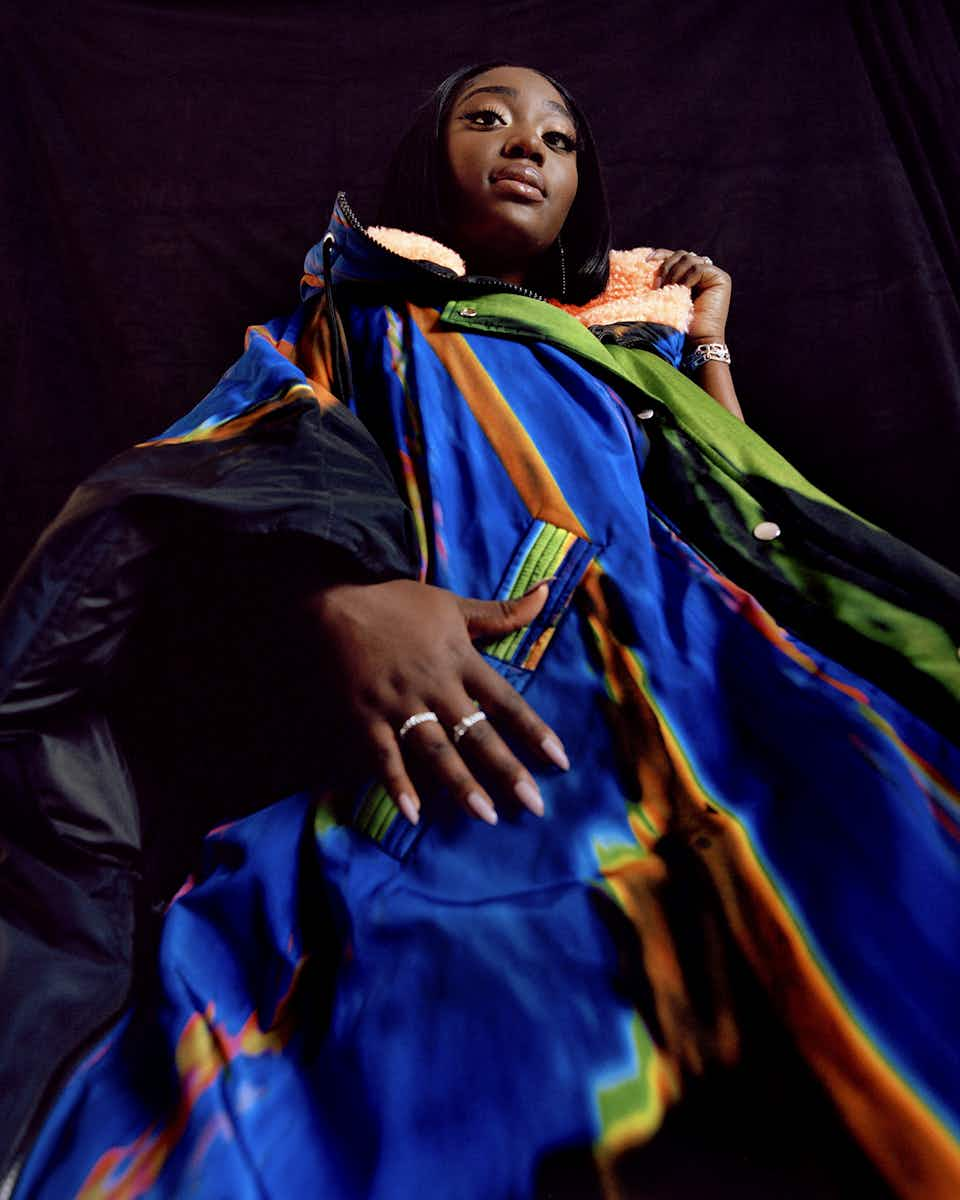 Br3nya always knew she was destined for the mic. At the age of 10, she began crafting songs and bars in her bedroom, storing them in a notebook she kept close to her chest. Today, the native of Shepherd's Bush, west London loves paying homage to her Ghanaian ­heritage, from her 2019 single Like Me (the video for which saw her wear a Ghanaian printed dress) to the ladies' remix of Darkoo's ­juggernaut Afro-swing hit Gangsta (a percussion-based production which referenced Ghana's famous banku dish).
Never shy to show off her moves, her performance for GRM Daily's 2020 Rated Awards concluded with her doing the splits. ​"I also grew up a dancer," Br3nya (it's pronounced Brenya) laughs. ​"So sometimes that comes out." She's broadened her horizons for new EP Br3nya Szn, which was led by the sex-positive single Berzerk, a collaboration with the UK's ​"Queen of Drill" Ivorian Doll. ​"I see myself as an artist that can do anything," she declares, with unflinching confidence. ​"I'm going to make you really listen."
Photographer's assistants Okus Misom, Kes Eccleston and Ollo Weguelin Stylist's assistant Dan Richardson

More like this