Spike Fuck: Burnt out on love
Spike Fuck's had a fun­ny cou­ple of years. But she's the first to say, ​"Who hasn't?".

Her sto­ry may seem espe­cial­ly intense, but a lot of it's relat­able to her net­work of ded­i­cat­ed fans which she's been grad­u­al­ly grow­ing since her debut release in 2016. The Smack­wave EP com­prised of four emo­tion­al­ly ten­der songs focus­ing on detail­ing drug addic­tion, heart­break and sex­u­al dis­ori­en­ta­tion. They came to embody a genre all of Spike's own mak­ing: ​'smack­wave' – which she described as ​"a blend of late ​'80s new wave and late ​'70s post-punk, with a dash of coun­try music/singer-song­writer sensibilities."
Since then, the 27-year-old Mel­bourne-based singer-song­writer has had more ups and downs than I can include with­in the word­count here. She float­ed around the world for five months, through Lon­don, Venice, Paris (she was flown there by Rick Owens, who had her pho­tographed for his Spring Sum­mer ​'17 Women's col­lec­tion), Los Ange­les (where she opened shows for one of her musi­cal heroes, Aus­tralian pop-rock enfant ter­ri­ble Kirin Cal­l­i­nan), New York (where she per­formed at MoMA PS1's 2017 Back To School Ben­e­fit) and so on, before return­ing home to Mel­bourne. A for­mer hero­in addict, she relapsed briefly fol­low­ing Smack­wave​'s release, and in the ensu­ing peri­od, she had a brush with the law (although the case was thrown out after it was revealed police had coerced her into iden­ti­fy­ing her pre­scrip­tion Val­i­um as ecstasy).
Spike spent six months in a squat writ­ing a sin­gle song, 2017's Great­est Hits (Sui­cide Par­ty), for which she ful­ly embraced the coun­try genre. She also had a ​'men­tal break', which result­ed in hos­pi­tal­i­sa­tion, and then lost her father in 2018. Along the way, she's been tran­si­tion­ing, too. And yet, after all of that, here she is. When I meet at her South Mel­bourne apart­ment, she's excit­ed about what's next for her and about where she is right now – men­tal­ly, artis­ti­cal­ly, even spiritually.
Like all great artists, Spike's turned her expe­ri­ences into her work. In this case, it's her new sin­gle Body By Crys­tal – a raw, sad but ulti­mate­ly opti­mistic song with a rock ​'n' roll strut and gor­geous ​'80s keys, which Spike describes as hav­ing an ​"over-pro­duced pop-punk sound, like End of the Cen­tu­ry-era Ramones". Mark­ing some­thing of a sec­ond wind artis­ti­cal­ly, the sin­gle will accom­pa­ny the rere­lease of the Smack­wave EP. "[Body By Crys­tal] ref­er­ences my men­tal break­down, which I think are total­ly healthy by the way," Spike jokes while dish­ing out home­made beef soup before crack­ing open a can of coke. ​"I can't believe more peo­ple don't have men­tal breaks at least once in their life­time. Oh my god – why wouldn't you snap at some point?"
The accom­pa­ny­ing video fea­tures real footage of Spike and her ex explor­ing south­ern Italy and wind­ing up at the Abbey of Thele­ma – an ​'anti-monastery' built by Eng­lish occultist Aleis­ter Crow­ley in 1920 to house his com­mune and div­ina­tion school, where a stu­dent was report­ed to have died in a cer­e­mo­ny. ​"There's def­i­nite­ly bad vibes up there," Spike says. But the same is not true of her feel­ings towards the sub­ject of Body By Crys­tal, which is about anoth­er break-up. ​"I guess I tried to write a love song, but it came out a lit­tle more acer­bic than I intend­ed it, but I don't mean any ill will towards the per­son I wrote it about." In fact, that's part of the rea­son Spike avoid­ed releas­ing the orig­i­nal ver­sion of Body By Crys­tal on Smack­wave in 2016, although she'd per­formed it in live sets while touring.
"I was a bit too close to the sit­u­a­tion," she explains. ​"And I always like to spend a few years on a song, because you can eas­i­ly lash out at the world and blame every­one else and say it's their fault or the system's fault. This is my attempt at a love song but with allu­sions to God, being out of con­trol and being – this is actu­al­ly a great glam cock-rock album title – a bit ​'burnt out on love'."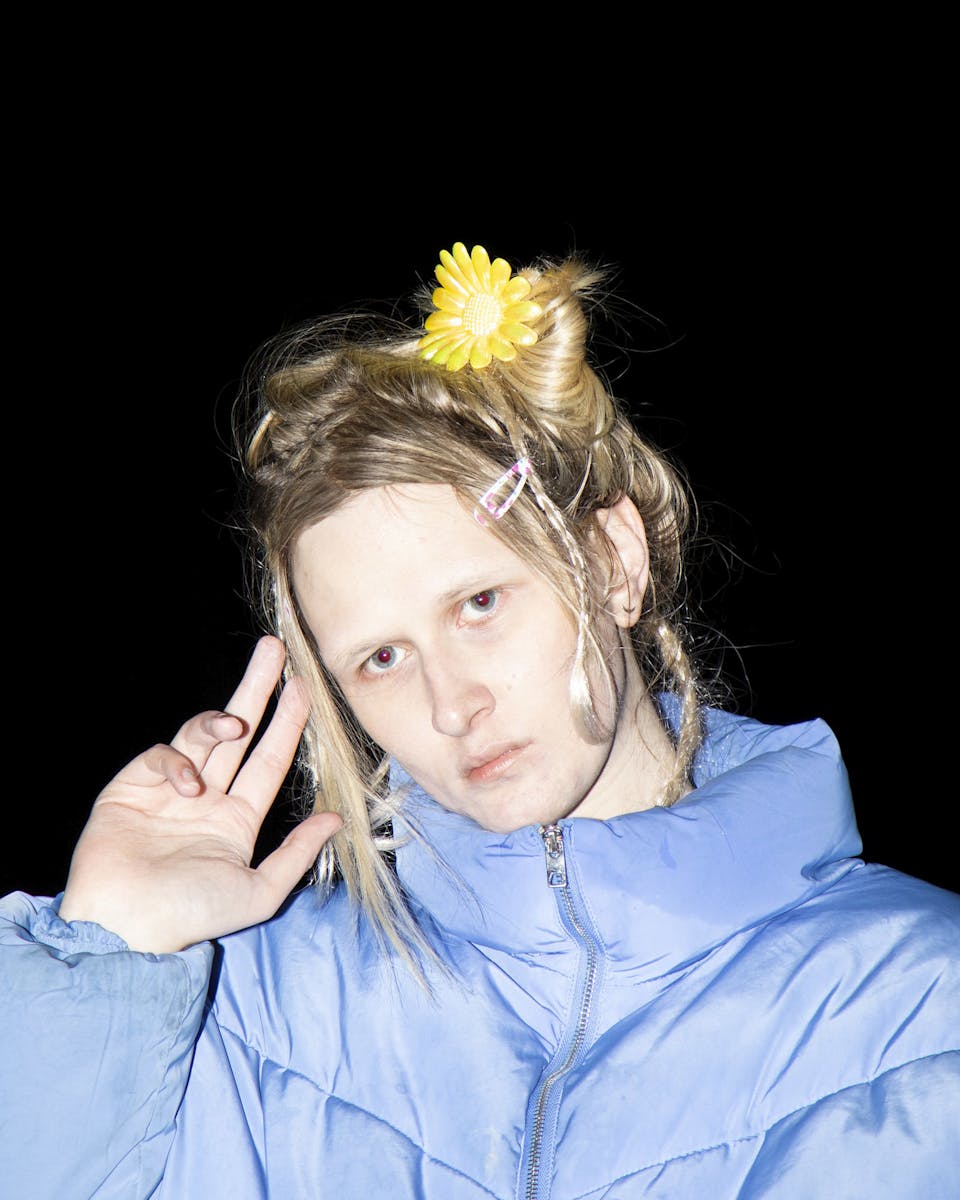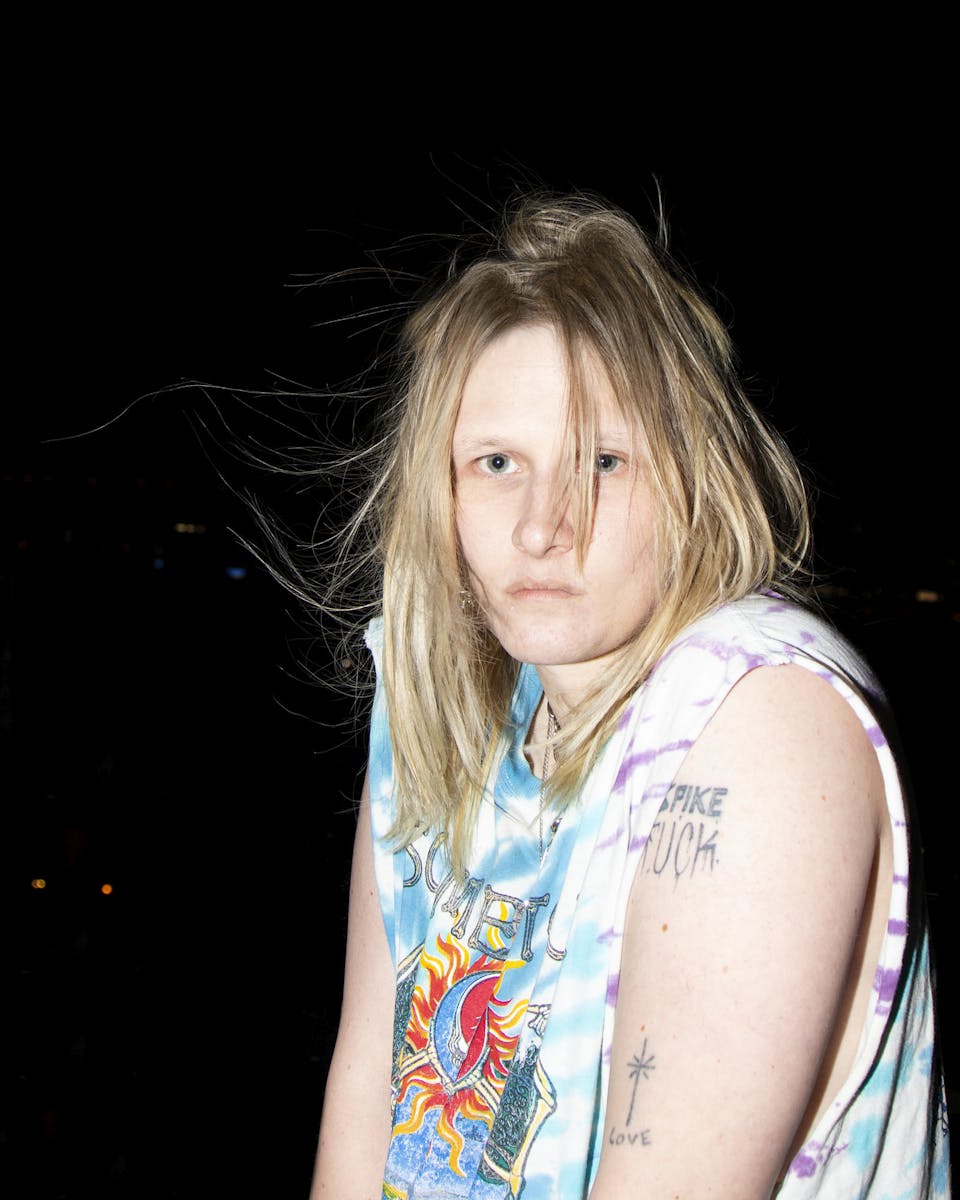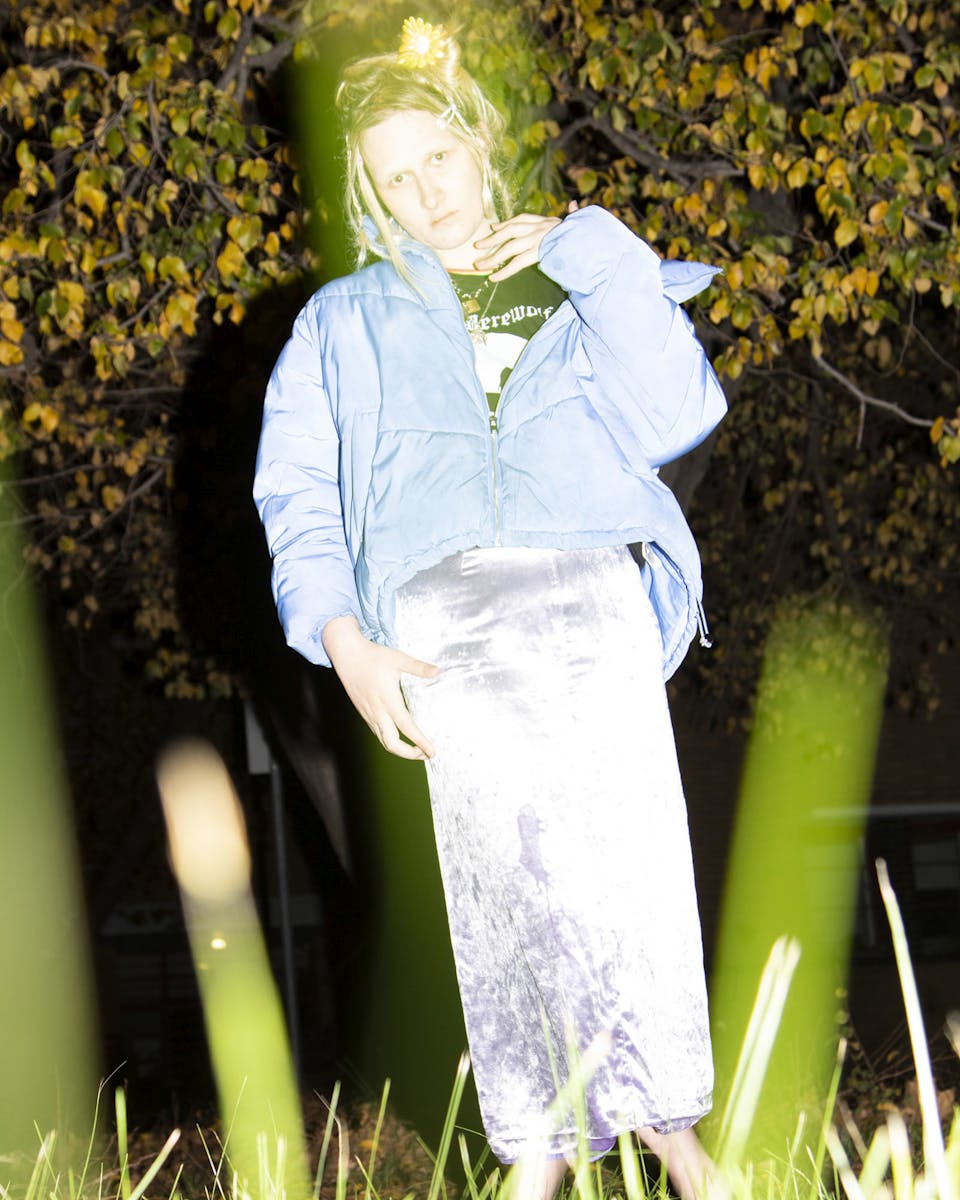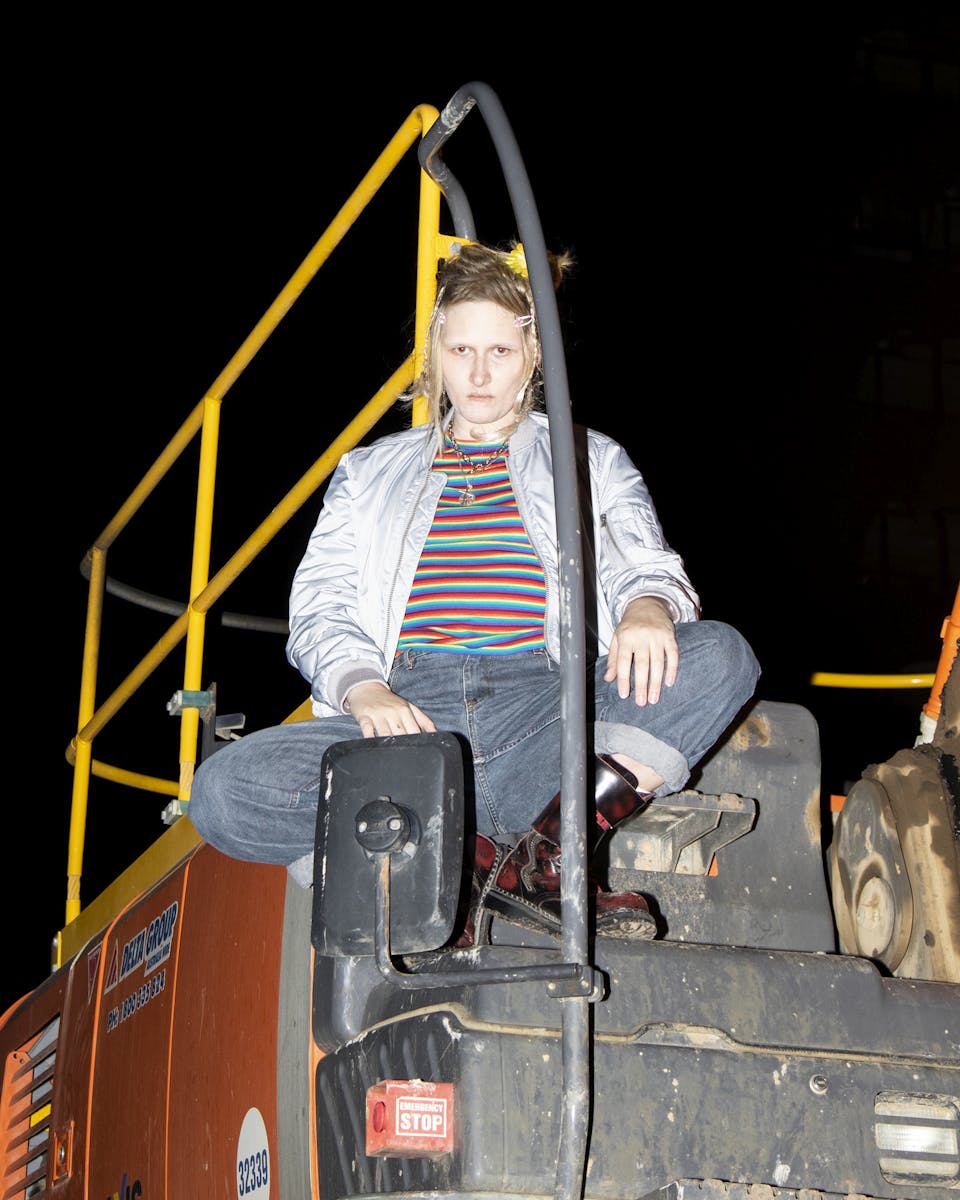 "I feel like I've pret­ty well faced the abyss," she con­tin­ues, ​"it didn't stare back at me exact­ly, but more just gave me the side-eye and I man­aged to get the hell out of there rel­a­tive­ly unscathed." The pres­sure of being both a for­mer addict in the process of tran­si­tion cer­tain­ly didn't help. In both sit­u­a­tions, peo­ple expect that growth is lin­ear, from a ​'bad place' to a ​'good place'. In real­i­ty, she explains, those jour­neys are much more lateral.
Now, Spike's prepar­ing a move to Lon­don to start the next stage of her life and career. She's also work­ing on her first LP, which, promis­ing­ly, she says is like ​"coun­try music uncov­ered in an archived .zip file some­where on the deep dark web."
"When you don't have drugs or rela­tion­ships, your life becomes pret­ty sparse and you cre­ate a lot of room for growth," Spike con­cludes. ​"And per­haps some deserved self-fla­gel­la­tion and repen­tance. But I think human con­nec­tion is so impor­tant. No one wants to be alone. I think that's why I'm so open in my music and in inter­views. You know, if I could be more mys­te­ri­ous, I would, but I have a habit of… When I meet nice peo­ple who have a cer­tain way of see­ing the world or being shaped by the world, I want to talk to them. I guess with all of this I'm putting out a light­house sig­nal into the world."
---