Spike Fuck: Burnt out on love

The Melbourne artist has endured heartache, drug addiction, a mental health crisis and a run-in with the law – now she's back with the stunning new release Body by Crystal.
Spike Fuck's had a funny couple of years. But she's the first to say, ​"Who hasn't?".

Her story may seem especially intense, but a lot of it's relatable to her network of dedicated fans which she's been gradually growing since her debut release in 2016. The Smackwave EP comprised of four emotionally tender songs focusing on detailing drug addiction, heartbreak and sexual disorientation. They came to embody a genre all of Spike's own making: ​'smackwave' – which she described as ​"a blend of late ​'80s new wave and late ​'70s post-punk, with a dash of country music/singer-songwriter sensibilities."
Since then, the 27-year-old Melbourne-based singer-songwriter has had more ups and downs than I can include within the wordcount here. She floated around the world for five months, through London, Venice, Paris (she was flown there by Rick Owens, who had her photographed for his Spring Summer ​'17 Women's collection), Los Angeles (where she opened shows for one of her musical heroes, Australian pop-rock enfant terrible Kirin Callinan), New York (where she performed at MoMA PS1's 2017 Back To School Benefit) and so on, before returning home to Melbourne. A former heroin addict, she relapsed briefly following Smackwave​'s release, and in the ensuing period, she had a brush with the law (although the case was thrown out after it was revealed police had coerced her into identifying her prescription Valium as ecstasy).
Spike spent six months in a squat writing a single song, 2017's Greatest Hits (Suicide Party), for which she fully embraced the country genre. She also had a ​'mental break', which resulted in hospitalisation, and then lost her father in 2018. Along the way, she's been transitioning, too. And yet, after all of that, here she is. When I meet at her South Melbourne apartment, she's excited about what's next for her and about where she is right now – mentally, artistically, even spiritually.
Like all great artists, Spike's turned her experiences into her work. In this case, it's her new single Body By Crystal – a raw, sad but ultimately optimistic song with a rock ​'n' roll strut and gorgeous ​'80s keys, which Spike describes as having an ​"over-produced pop-punk sound, like End of the Century-era Ramones". Marking something of a second wind artistically, the single will accompany the rerelease of the Smackwave EP. "[Body By Crystal] references my mental breakdown, which I think are totally healthy by the way," Spike jokes while dishing out homemade beef soup before cracking open a can of coke. ​"I can't believe more people don't have mental breaks at least once in their lifetime. Oh my god – why wouldn't you snap at some point?"
The accompanying video features real footage of Spike and her ex exploring southern Italy and winding up at the Abbey of Thelema – an ​'anti-monastery' built by English occultist Aleister Crowley in 1920 to house his commune and divination school, where a student was reported to have died in a ceremony. ​"There's definitely bad vibes up there," Spike says. But the same is not true of her feelings towards the subject of Body By Crystal, which is about another break-up. ​"I guess I tried to write a love song, but it came out a little more acerbic than I intended it, but I don't mean any ill will towards the person I wrote it about." In fact, that's part of the reason Spike avoided releasing the original version of Body By Crystal on Smackwave in 2016, although she'd performed it in live sets while touring.
"I was a bit too close to the situation," she explains. ​"And I always like to spend a few years on a song, because you can easily lash out at the world and blame everyone else and say it's their fault or the system's fault. This is my attempt at a love song but with allusions to God, being out of control and being – this is actually a great glam cock-rock album title – a bit ​'burnt out on love'."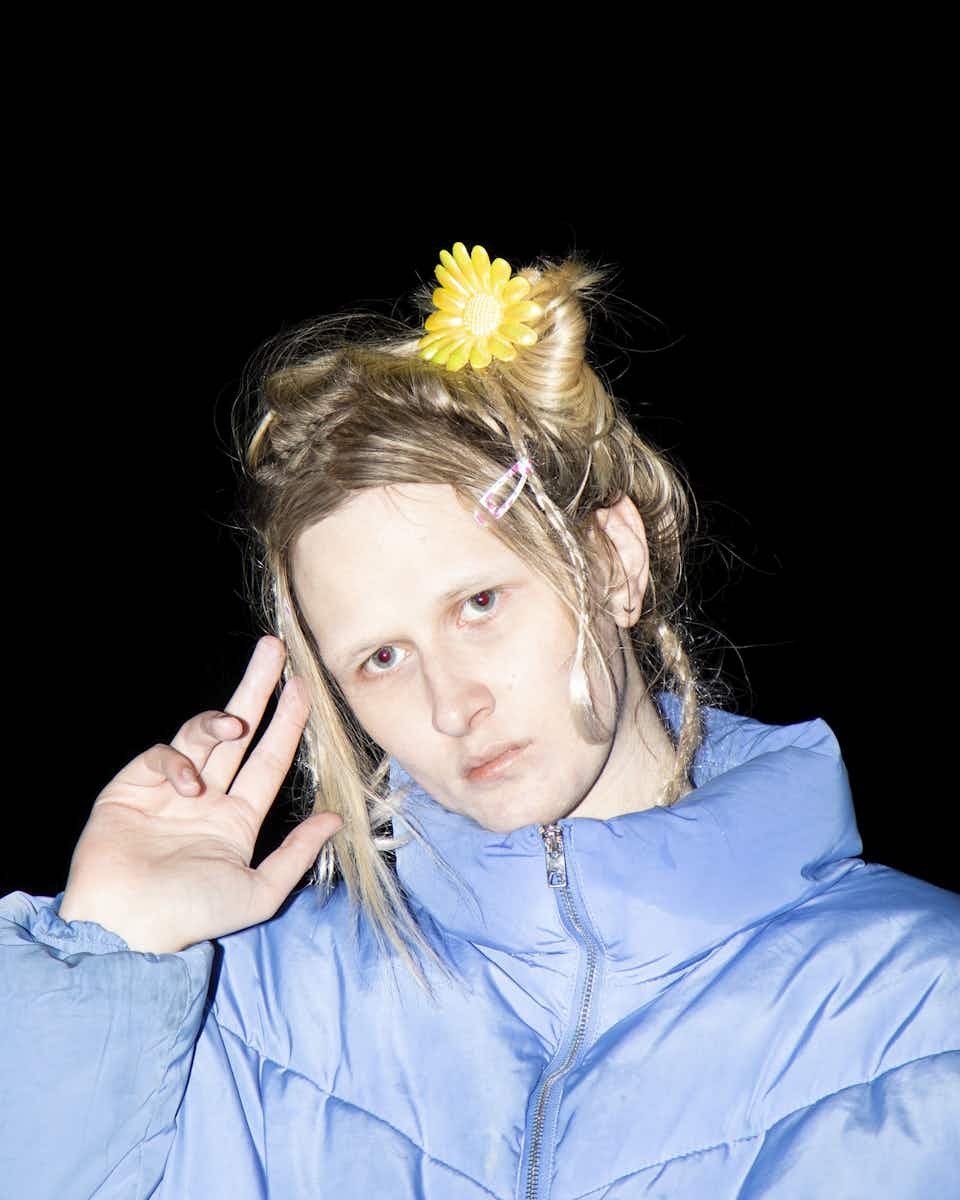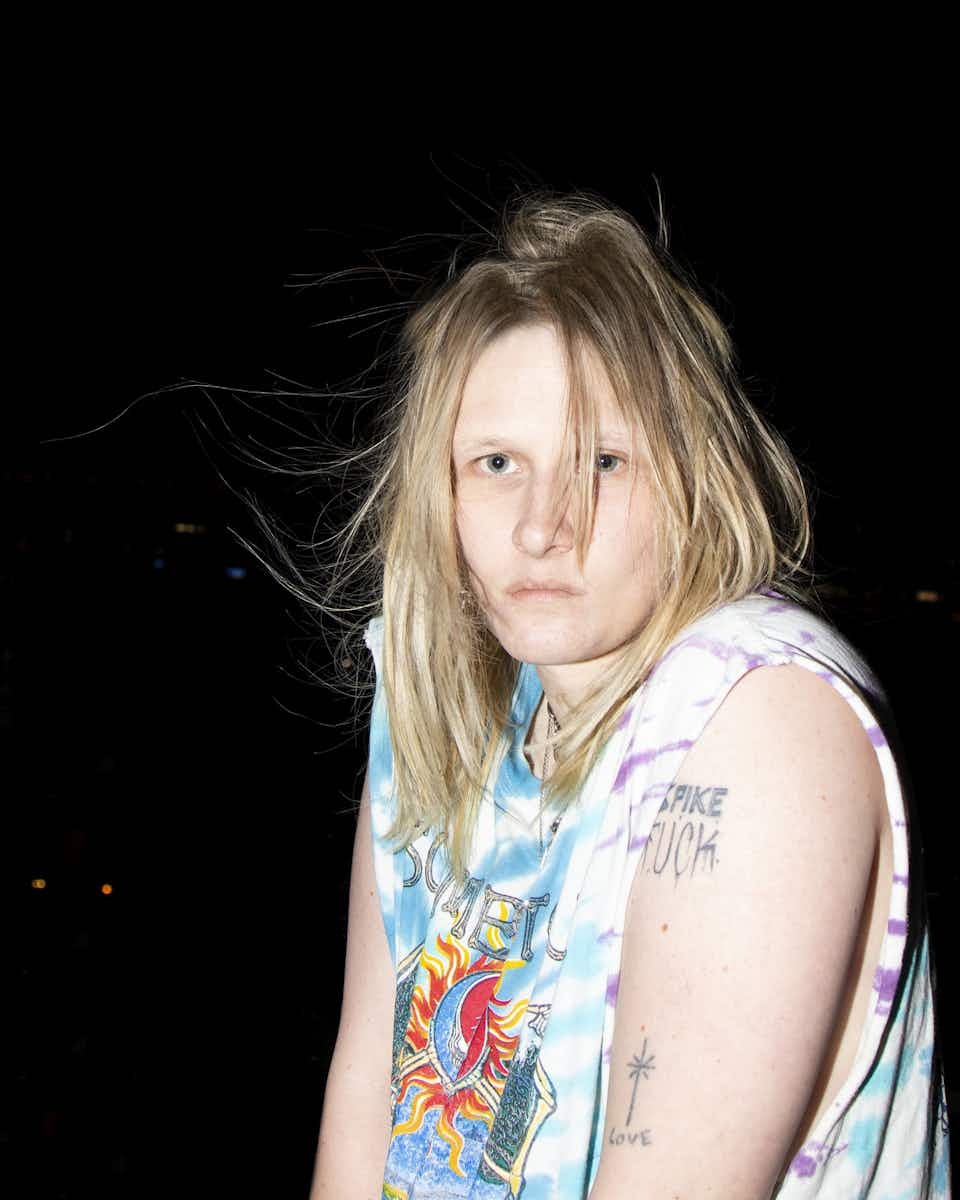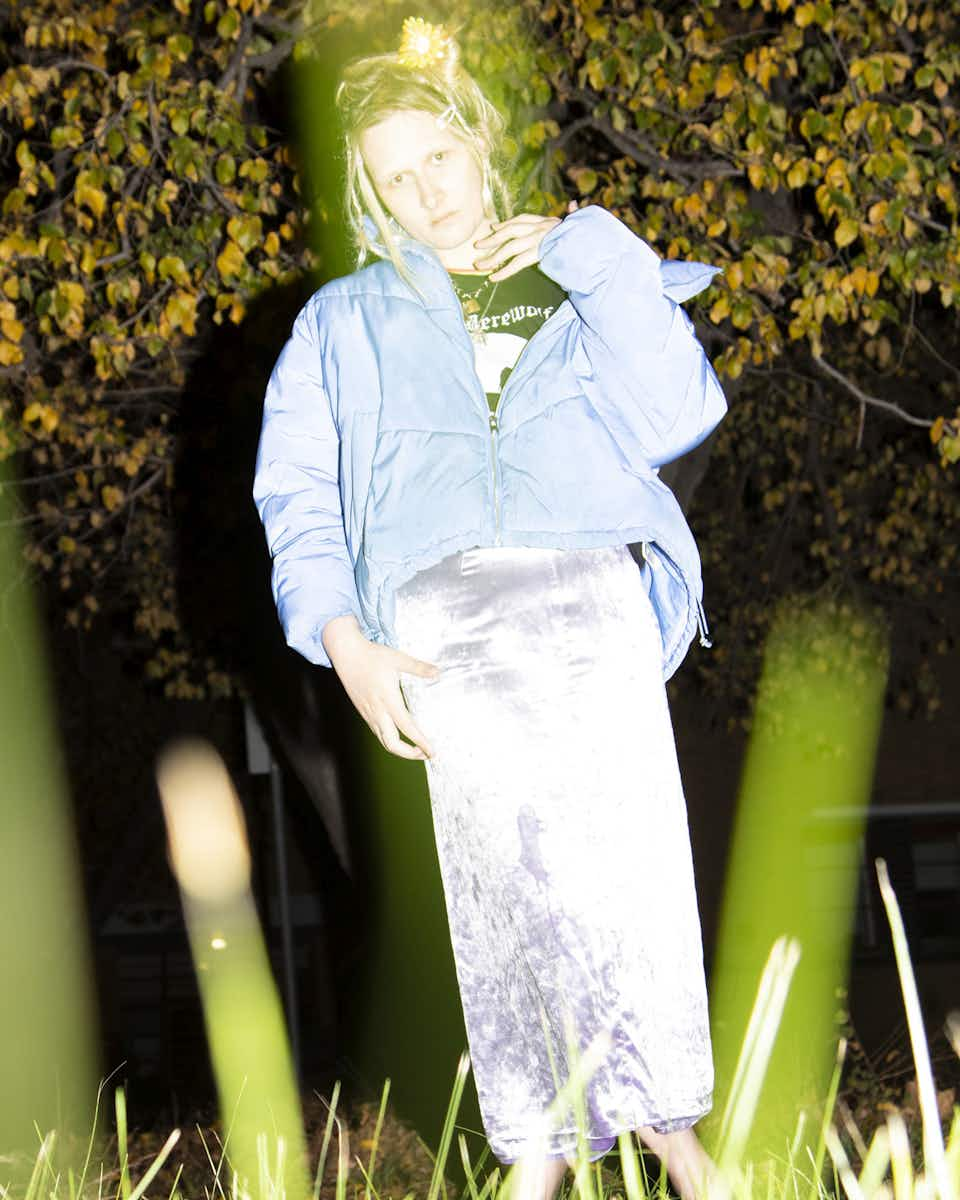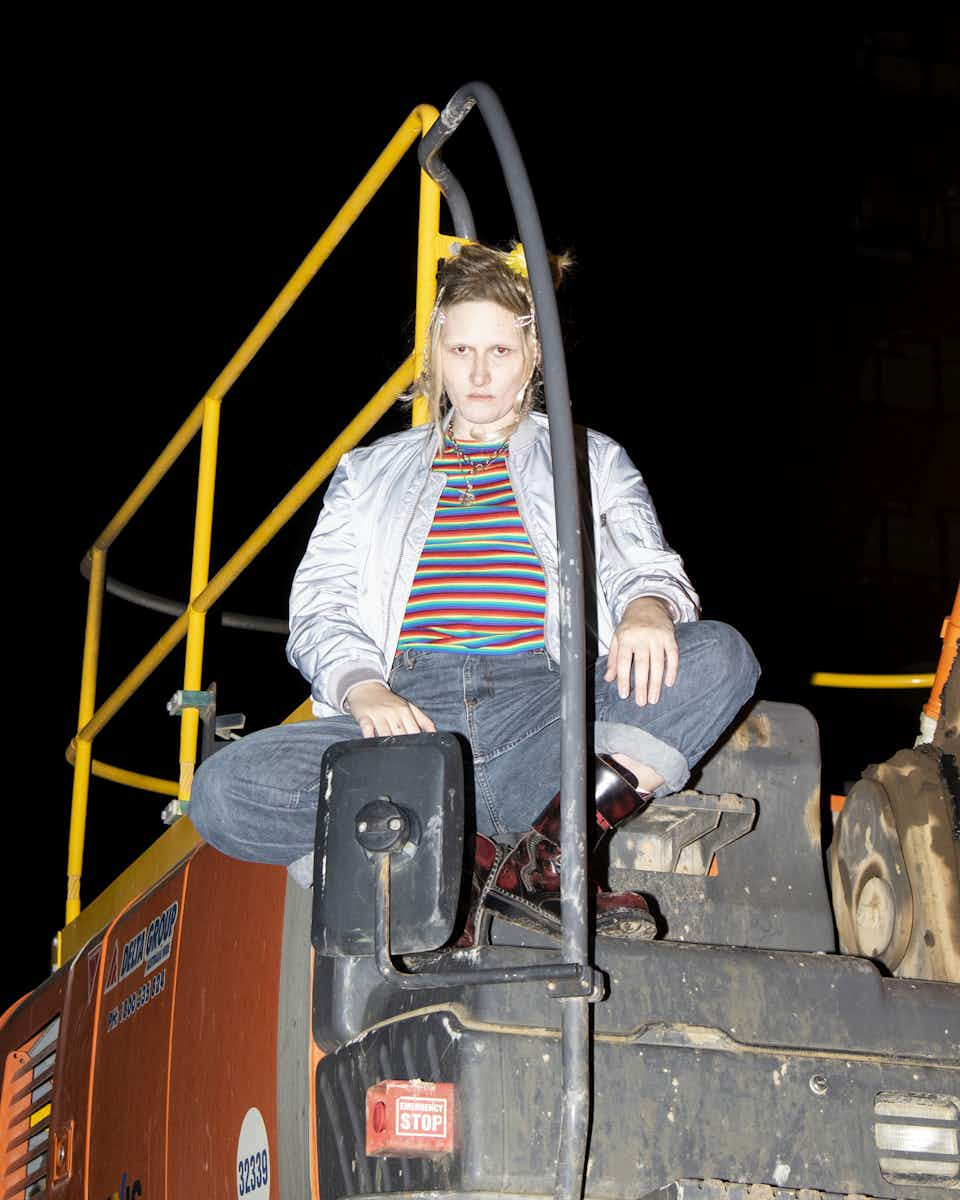 "I feel like I've pretty well faced the abyss," she continues, ​"it didn't stare back at me exactly, but more just gave me the side-eye and I managed to get the hell out of there relatively unscathed." The pressure of being both a former addict in the process of transition certainly didn't help. In both situations, people expect that growth is linear, from a ​'bad place' to a ​'good place'. In reality, she explains, those journeys are much more lateral.
Now, Spike's preparing a move to London to start the next stage of her life and career. She's also working on her first LP, which, promisingly, she says is like ​"country music uncovered in an archived .zip file somewhere on the deep dark web."
"When you don't have drugs or relationships, your life becomes pretty sparse and you create a lot of room for growth," Spike concludes. ​"And perhaps some deserved self-flagellation and repentance. But I think human connection is so important. No one wants to be alone. I think that's why I'm so open in my music and in interviews. You know, if I could be more mysterious, I would, but I have a habit of… When I meet nice people who have a certain way of seeing the world or being shaped by the world, I want to talk to them. I guess with all of this I'm putting out a lighthouse signal into the world."

More like this