Taylor Swift's Evermore: here to save 2020?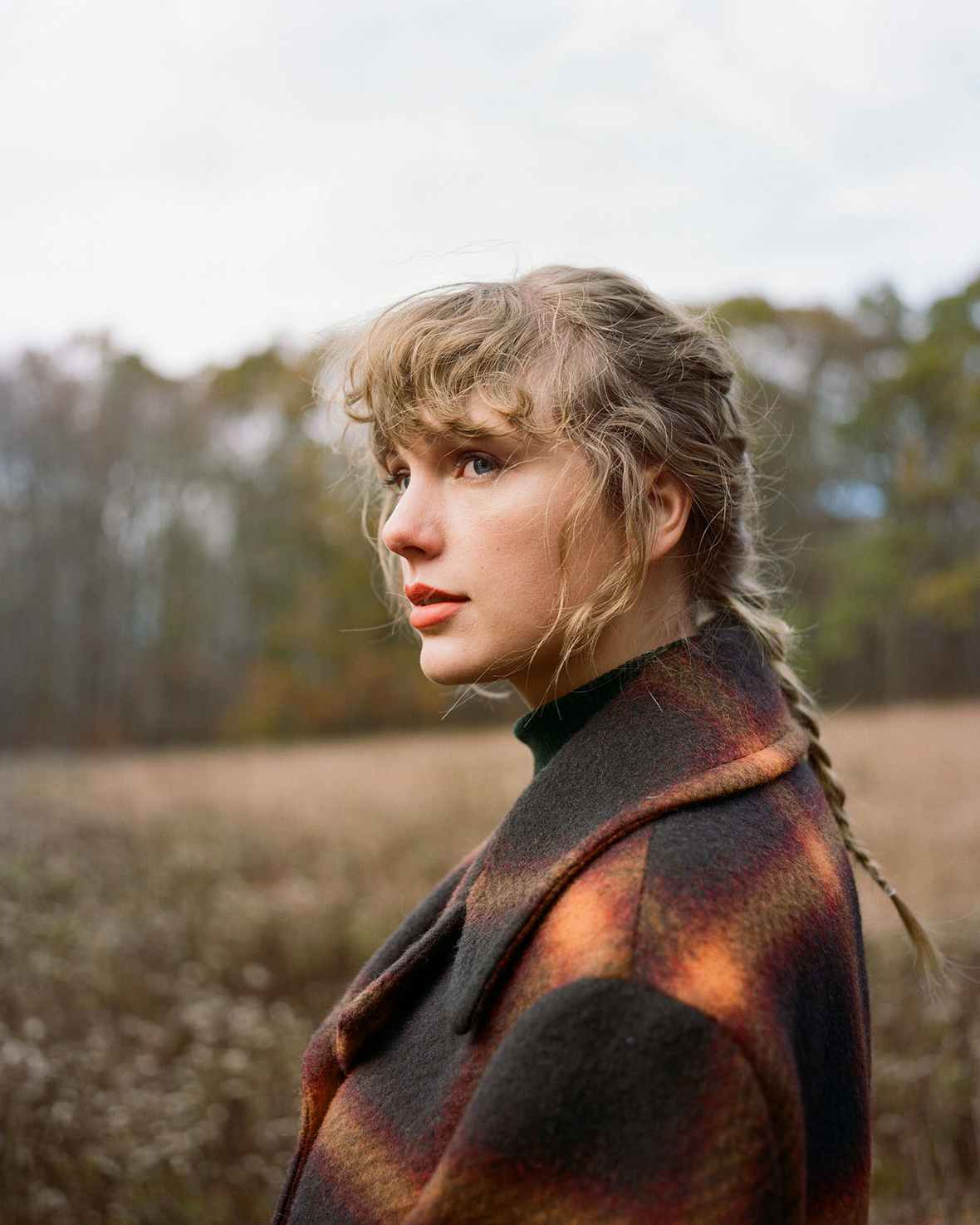 With her second surprise release of the year, the singer-songwriter has come to fix, well, whatever she can.
No matter where you stand on Taylor Swift, you have to hand it to Miss Americana: at least she's doing shit.
And interesting shit at that.
In this year of years, which carpet-bombed cinema, left a smoking crater where festivals should have been, and made gigs and clubs feel as long-ago and quaint as (but less useful than) a Nokia brick, Swift hasn't been sitting on her hands/​54 billion streams/​pack of cats.
This summer, in lieu of roaming the world with her Lover Fest – notable, ofc, for its scheduled pit-stop at the 50th anniversary Glastonbury – Swift dropped a surprise new album. Folklore appeared with next-to-no-notice on 24th July. It was a lockdown-inspired and ‑written folk(ish) set of songs on which, as our essay at the time put it, ​"Taylor has created an atmosphere of intimacy which makes us feel closer to her than ever before – and she didn't even have to flee into the wilderness to achieve this. Folklore makes it seem, to speak in memeable terms, as though [19th century transcendentalist Henry David] Thoreau walked so that Taylor Swift could fly."
The records fell or wobbled as swiftly as the record appeared: more first-day Spotify streams than any other female artist ever; the first album to sell more than a million copies in America in 2020; in November, an unprecedented third consecutive Artist of the Year nod at the American Music Awards; six Grammy nominations, including Album of the Year, which, if she wins, will make Swift the first solo female to win the preeminent award three times.
Then, in November it was back to the fight. Swift's beef with Scooter Braun – which began with the uber-manager's 2019 purchase, for $300 million, of the recording rights to her first six albums – flared up again. It was a deal she bitterly described as a ​"worse-case scenario".
Less than 18 months later, they were sold again, this time to an investment firm, Shamrock Capital, founded by Walt Disney's nephew.
"This was the second time my music had been sold without my knowledge," Swift said in a statement as she revealed her communications with the song masters' new owners. ​"The letter told me that they wanted to reach out before the sale to let me know, but that Scooter Braun had required that they make no contact with me or my team, or the deal would be off."
Digging deeper, she discovered that ​"under their terms Scooter Braun will continue to profit off my old musical catalogue for many years." The result: ​"I was hopeful and open to the possibility of a partnership with Shamrock, but Scooter's participation is a non-starter for me."
Undaunted, if not further galvanised, Swift ploughed on with her grand f‑you: re-recording all six of those albums. ​"It has already proven to be both exciting and creatively fulfilling," she wrote last month, promising ​"plenty of surprises in store."
And now, Evermore, her second release of 2020. The ninth album overall by the musician, 31 this month, is billed as a ​"sister" album to Folklore, arising from the same sessions and again featuring her backwoods bros of The National's Aaron Dessner, Jack Antonoff and Justin Vernon (aka Bon Iver).
Also making a reappearance is ​"WB", as in the mysterious ​"William Bowery", the nomme de plume of her boyfriend Joe Alwyn. Swift revealed his identity and his songwriting role in another surprise 2020 release, the documentary Folklore: The Long Pond Studio Sessions, released on Disney+ at the end of November.
What else?
The opening track and first single is Willow. A characteristically golden melody over an uncharacteristically dark, almost gothic lyric. Daphne du Maurier meets Dolly Parton. ​"Life was a willow and it bent right to your wind/​Head on the pillow I could feel you sneaking in/​As if you were a mythical thing/​Like you were a trophy or a champion ring/​And there was one prize I'd cheat to win." And also, this: ​"Life was a willow and it bent right to your wind/​But I come back stronger than a ​'90s trend." Funny.
2. Where the wild things are
Swift's been in the woods for a long time. Here she's writing about grifters and dreamers and killers, some inhabiting an interconnected Taylorverse. As she puts it, these include: ​"The one about two young con artists who fall in love while hanging out at fancy resorts trying to score rich romantic beneficiaries. The one where longtime college sweethearts had very different plans for the same night, one to end it and one who brought a ring. Dorothea, the girl who left her small town to chase down Hollywood dreams – and what happens when she comes back for the holidays and rediscovers an old flame. The ​'unhappily ever after' anthology of marriages gone bad that includes infidelity, ambivalent toleration and even murder…"
3. They also serve: Haim and Marcus Mumford
No Body, No Crime is a Celtic-slash-Deep South murder ballad starring, and about, the Haim sisters. ​"Este's a friend of mine/​We meet up every Tuesday night for dinner and a glass of wine/Este's been losing sleep/​Her husband's acting different/​And it smells like infidelity". Very meta, and very delicious. Then, on Cowboy Like Me, Marcus Mumford sings backing vocals. Meh.
4. Songwriters' rights are alright for evermore
There'll be no ripping off of musicians on Taylor's watch. Joe Alwyn, who, as William Bowery, has three songwriting credits, now has his own music publishing company, William Bowery Music Publishing. As he did on Folklore track Exile, Alwyn also plays piano on the title track. That was recorded, along with some of Swift's vocals, at London's ​"Scarlet Pimpernel Studios" – a location which defies Google but probably speaks to (a) an in-joke about Alwyn/Bowery's elusiveness and (b) their working in the actor's north London flat. Definitely probably.
5. And they all lived happily Evermore
The title track is a brilliant collab with Bon Iver. Vernon's trademark pitched-up, vocoded, multi-tracked and whatever-else-he-does-to-them vocals give a much-needed rough-up to the songwriterly polish.
Kick over that stool, knock back that whisky and get down to Long Story Short, in which Dessner lets rip with the drum machine and synth bass. Even Covid-era folkies have to get their freak on sometimes. This track, plus Evermore, plus that delightfully noir Haim huddle, make this album less a straight sister album to Folklore than sister-in-law. Again: you can't say she doesn't do interesting shit.
Evermore is available one second after this feature posts

More like this