Rid the Mid: Teezo Touchdown needs your vote

THE FACE joins the surreal musician in London as he kicks off his campaign ahead of his genre-bending latest track, Mid.
It's a sweltering Friday afternoon in East London and Teezo Touchdown is hammering an election poster into a wall with five-inch nails.

Dressed in a tartan kilt, a ripped shirt and a studded belt, the Texan genre mutator looks like the aftermath of a Camden Market shopping spree. His nails are covered in red diamantes and there are dozens of actual, metal nails poking out of his blonde wig.

The purpose of Teezo's canvassing? To promote his fictional mayoral campaign, which is part of the same surreal narrative as his new track, the sneering protest anthem, Mid.

Ever since he re-emerged in 2020 with the woozy indie ballad Strong Friend and the soulful, trap-influenced Careful, Teezo's toyed with genre and character. He's building his own exciting aesthetic world, and so it's no surprise he's won the admiration of Tyer, the Creator – another free-spirited innovator, who tapped up Teezo to collaborate on Run it Up from his new album Call Me if You Get Lost. Teezo's done interviews in-character as Eugene Hanes – who claims he's ​"the brains behind Teezo Touchdown" – and today, he's Mayoral Candidate Touchdown.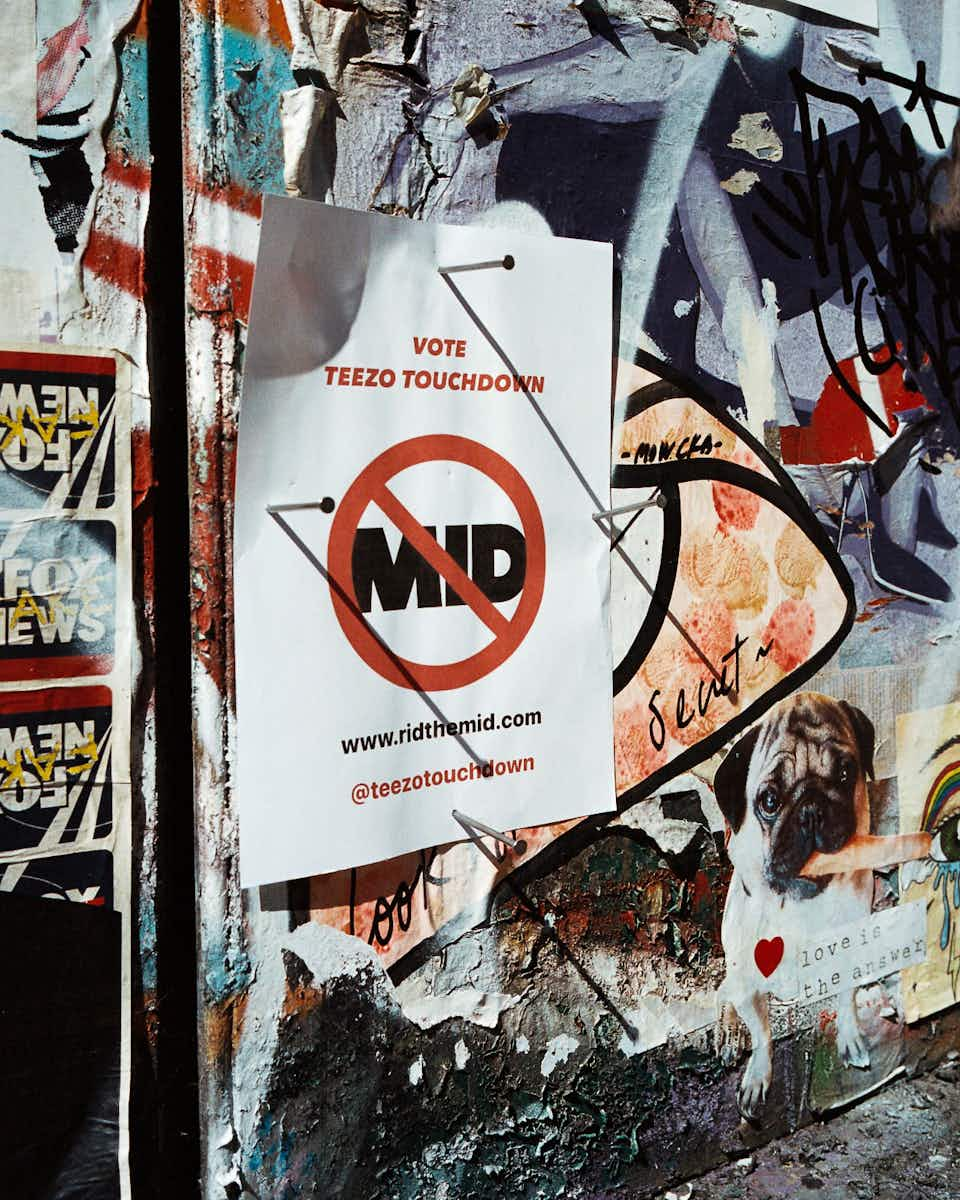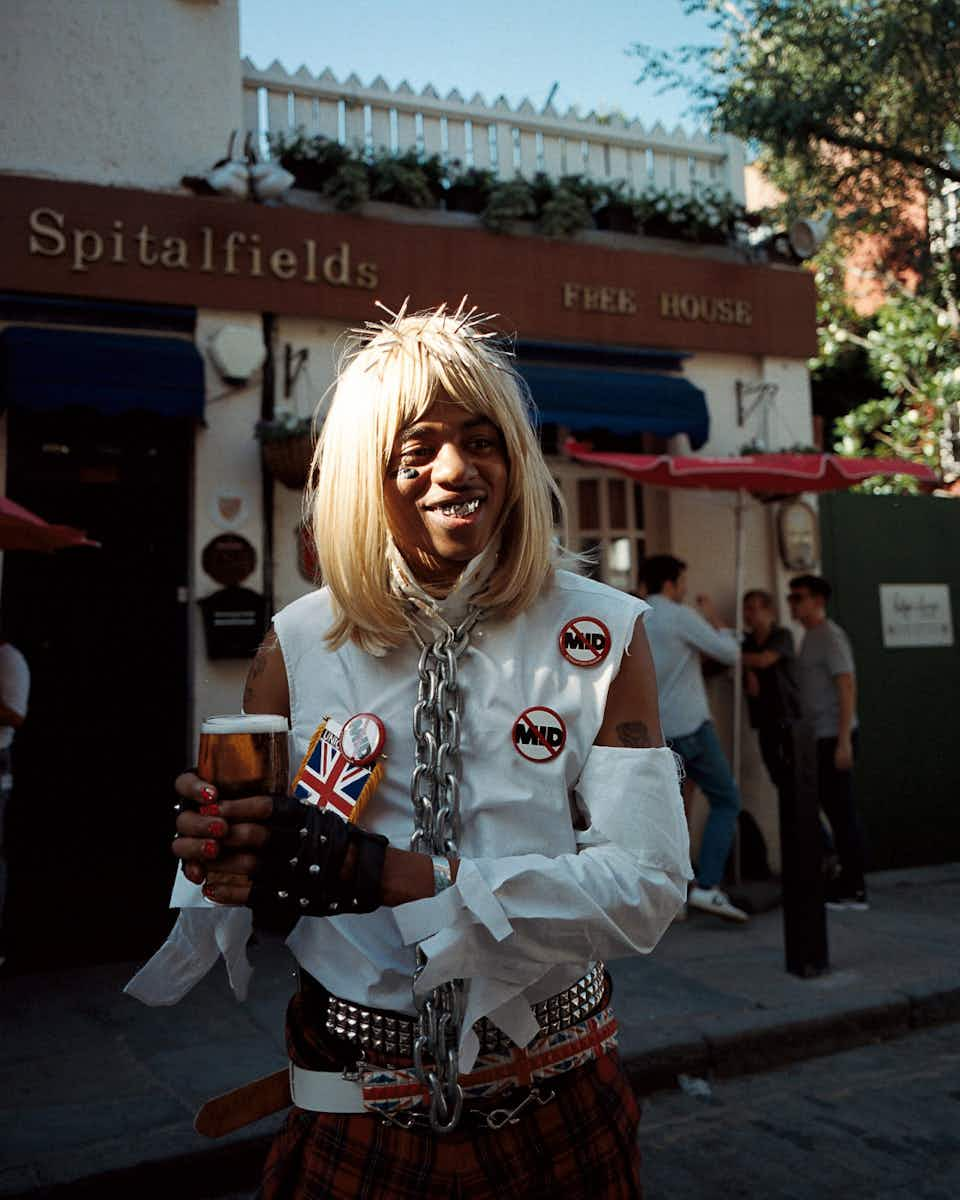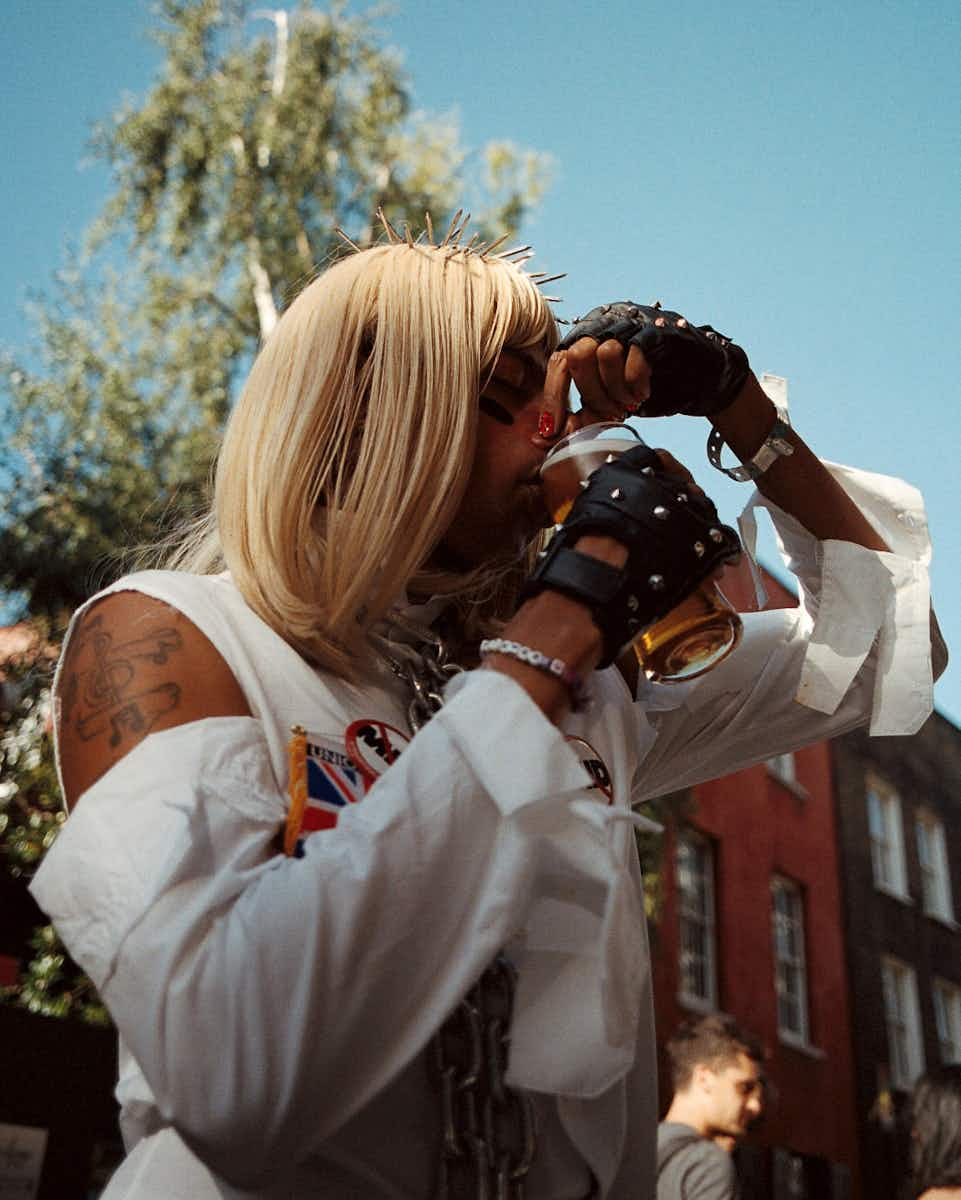 Despite the unannounced visit, a fan spots him and spends at least a minute repeating ​"bro, that's Teezo Touchdown" to his mates. The attention doesn't stop there either, as a steady stream of curious passers-by come over for a chat. They all leave with an election leaflet in their hands, which urges them to buy into Teezo's promise to ​"Rid The Mid".

"I know I sound very self-conscious but I'm very sure of what I'm doing," Teezo tells me, before slipping into character and pounding the streets. ​"I really believe in these ideas."

"I'm in the middle of unbreaking the chains of civilisation, the insecurities that are taught to you in school and all the things you're told not to be."

What is Mid and why is it such a problem?
It's something average, that could be better. It's the thing stopping you from being the best you can be. The music and art we make lasts forever and the problem with Mid is that it creates complacency. It's like littering, you don't want to leave trash lying around. ​"Get the mid off the street" is a call to action for creators to make sure you leave a good example. I know I've got people looking up to me and I'm doing this for the people who come after me.
How do you plan to get rid of Mid?
This campaign might look like it's for other people but really, it's more of a self-aware thing. I'll be looking at myself in the mirror, being honest, and asking ​'is this Mid?'. I'm not calling anyone else's art Mid, I just want people to ask themselves if whatever they're making can be improved. You don't become Mid overnight, it's a slow leak. You have to have quality control otherwise the next thing you know, you're up to your neck in Mid.
So why the election campaign?
It might seem like a bit of propaganda, but the message is definitely real. There's a problem going on and I see other people noticing it as well. This campaign is to get all the like-minded people together and hold each other accountable. We need to change things for the better, because things can always be better.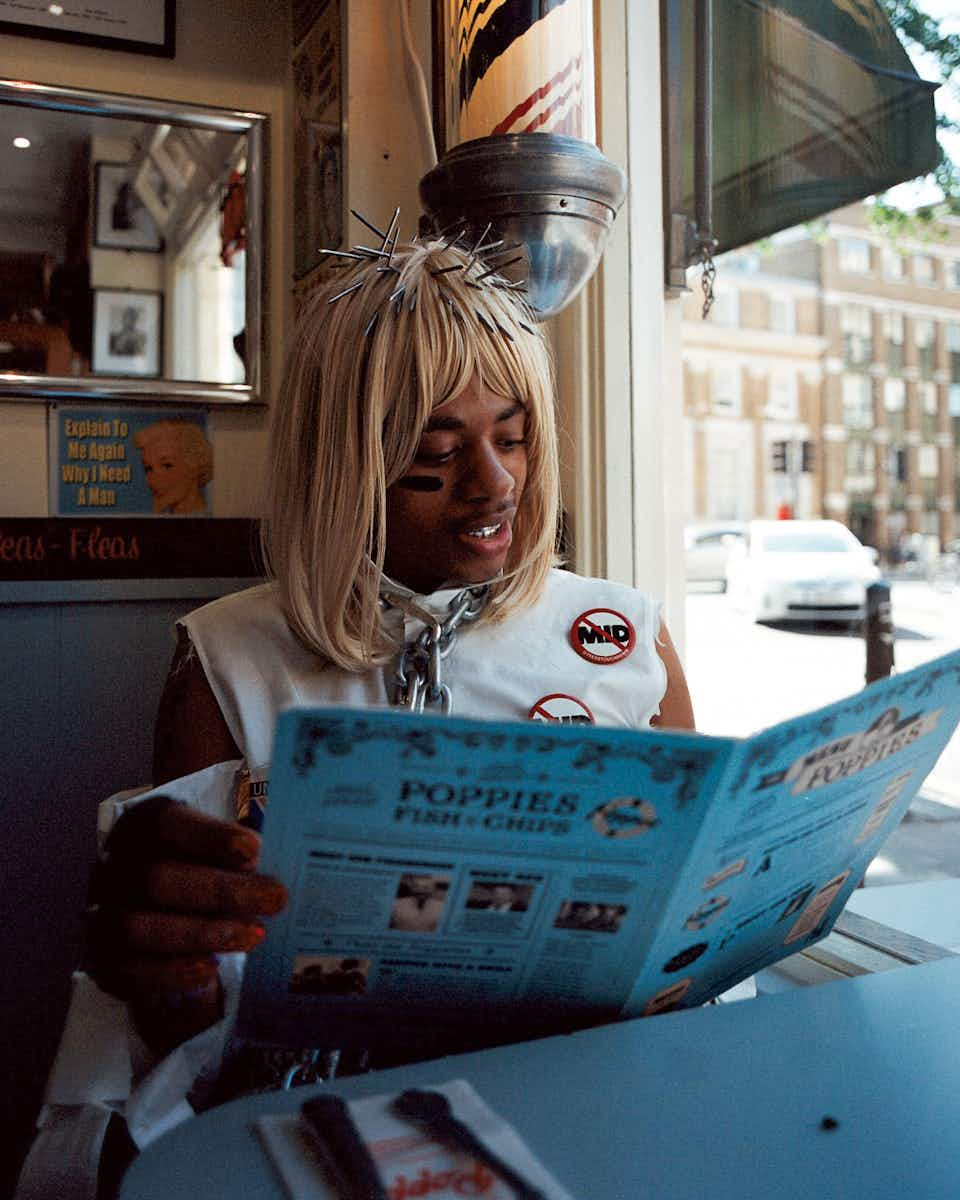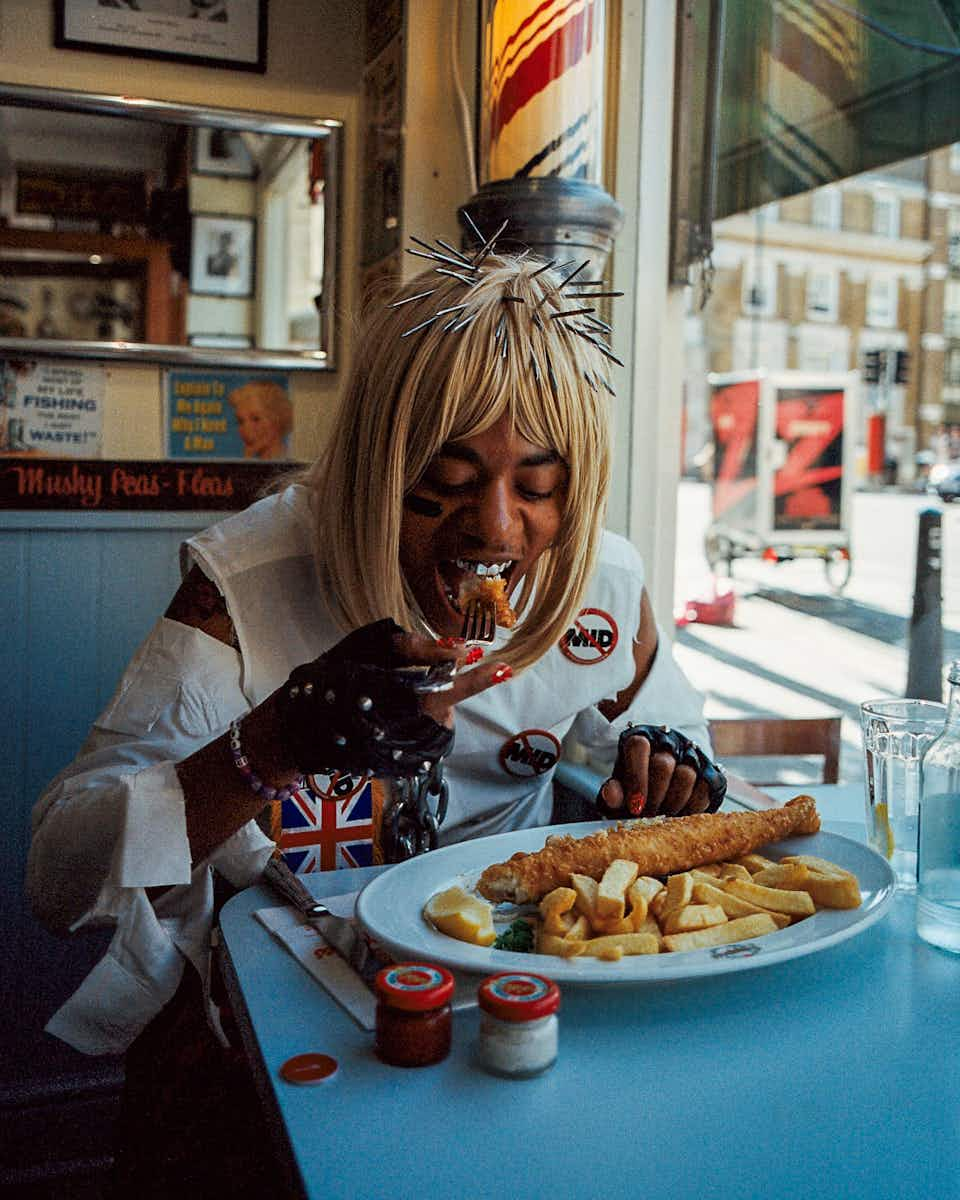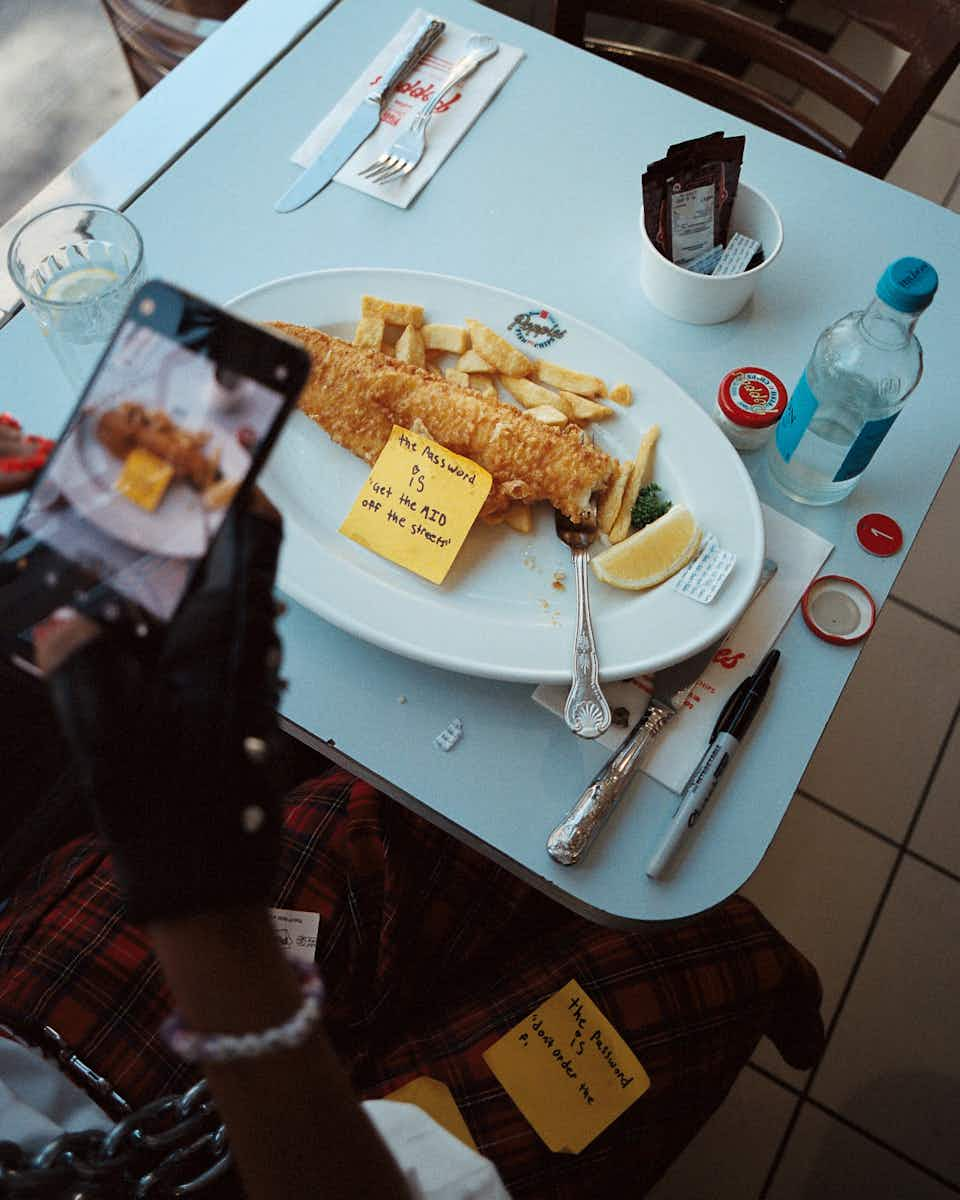 Forget policies, what do you want Teezo Touchdown to stand for?
I want to be the biggest star but one you can reach out, grab and have a normal conversation with. I understand the importance of the gift I have, but I don't want to use it for self-gain. I want to help as many people as possible but I don't want to be a saviour for show. If I help someone, it'll be between me and them. I just want to use my influence for good, shift what I can and try to step on what's been normalised with pop culture and music.
Has that become more important since the release of Run it Up, Tyler, the Creator's collaboration with you?
Yes. When I first started getting the attention, I knew I had this platform, I understood the importance of it and I knew what I wanted to do with it, because it's what I'd want to see others do with it. I spend a lot of time watching interviews and documentaries, obsessing over other people's stories and sometimes I need to sit back and realise I'm still writing my own autobiography right now. It's why I tell people ​'don't worry, you're early' because I'm still early on myself.
And how far does this go? Where does the Teezo Touchdown story end?

I can't fathom it because I don't think it's been done yet. That last page has to be a tearjerker, something we've never seen before and the blueprint of what's to come. As far as fame, I don't see that for me but as an artist, I just want to serve. I know what I asked for, I know it's coming. I have a responsibility, because I know the future is watching me right now.


You can support Teezo Touchdown's Rid the Mid campaign here.



More like this