Temporary Pleasure are the rave architects documenting history's greatest clubs
After hosting workshops for aspiring club architects across the globe, the crew's founder John Leo Gillen has made a book that celebrates the short lives of iconic nightlife hubs.
When it comes to architecture and design, people who don't know better like to assume nightclubs are wasted on the wasted. But the exact opposite is true.
In enhanced states of attention and expression, dancers have an underappreciated sixth sense for how spaces influence musical and social outcomes. Even the most fog-filtered memories are enhanced by a club's design. Whether subterranean or open-air, sprawling or compact, these structures guide sensations and affect what we hear and where we look, where we dance or disappear. And caring about such spaces is more important than ever, as clubs worldover come under threat from clueless enemies who don't know a bassbin from a bin bag.
Temporary Pleasure, a ​"rave architecture collective", understands this more than most. John Leo Gillen, Irini Vazanellis and Stan Vrebos have organised workshops in cities such as Barcelona, Prague and Dublin, where local artists, architects, dancers and DJs collaborate to conceptualise, design and construct a temporary club space, programming parties to test the ​"prototype." The process is as experimental as it is functional: where's the soundsystem's sweet spot? Is there somewhere you can chill out when things get too hectic? Why is the DJ booth there, exactly? And where's the dark corner when you need it?

Temporary Pleasure: Nightclub Architecture, Design and Culture from the 1960s to Today is a solo effort from Gillen, but it reflects the collective's creative energies and intent. Tracking the evolution of nightclub design while asserting that the industry's ​"one constant is change," the book wants to transform our expectations of club spaces. With cities, scenes and clubs in constant flux, they suggest we embrace that ephemerality through extensive photos and interviews. The book is the latest addition to a growing catalogue of adjacent projects, such as Vitra Design Museum's 2018 title Designing Club Culture 1960 – Today and last year's Pink Flamingo: Clubs in Flux exhibition in New York.

Temporary Pleasure began as a solo project in 2018, but Gillen's idea for the book was sparked during the early days of the Covid-19 pandemic. ​"Obviously there weren't any real-life events happening – no nightlife, no festivals. I was like, ​'Well, what to do now?'" he says. ​"The project seemed like a good opportunity to indulge in something that I was interested in, but I didn't have any end goal for it." What began as a free-to-download wall chart of a timeline of club culture became something much bigger. With encouragement from Gillen's friend in publishing, he began the two year process to flesh it out into a book.
Gillen, now 31-years-old, was born into nightlife. His family ran the Electric club in Galway in the West of Ireland from 1989 until 2020, and he spent nights as a kid in the ​'90s sleeping in the cloakroom. With firsthand experience of how precarious a club's life can be, Gillen feels compelled to make sure their memories don't get washed away by time.

​"My family business is a nightclub that had been struggling for like a decade," Gillen says. ​"And because I'm Irish, the nightlife crisis and the pattern that's been present there for the previous ten years, there's been a slow disappearance of clubs that preceded the pandemic. It just felt like Covid intersected with this slow, more subliminal death of club spaces, and a lot more people became interested in the idea of nightlife disappearing, what are we missing and the value of those spaces."
The process of selecting the clubs for inclusion in the book was fraught, balancing Gillen's own references and preferences with the realities of available documentation. ​"It was a combination of taste and curation – what I want to be in there, and then what can go in there," he says. Because of the architectural focus, no-brainers included Italian clubs related to the Radical Design movement such as Space Electronic, L'Altro Mondo and Piper Club, as well as pill-fueled British nightclubs like the Haçienda, which represented a perfect storm of cultural influence and forward-thinking design.
But Gillen also has a soft spot for what he calls ​"the rave moments" – often illegal or quasi-legal outdoor parties and warehouse takeovers – which were more difficult to depict. ​"They're so short-lived that it's really hard to access the documentation. Sometimes it doesn't exist, or sometimes it's out there but nobody knows who owns the visuals," he says.

Armed with an analytical approach that aimed to address ​"the space, the program, and the ethos" as the three key components of a consummate club experience, the book covers significant albeit familiar ground. Temporary Pleasure traipses from the Andy Warhol's Exploding Plastic Inevitable residency at the Electric Circus in New York and the opera house-turned-TV studio-turned disco club Studio 54, to open-air palaces in Ibiza, Chicago sweat dens and muddy raves near British motorways, running the gamut of nightlife as cultural touchstone and commercial project. And yes, this is another chance to read even more about Berghain.

​"I definitely knew of the clubs and certain histories of them, well-publicised things," says Gillen. ​"But when researching them, I'd be reading like 20 different references and finding new little facts and trivia." Even a club as famous as New York's Paradise Garage held fresh stories for Gillen. ​"The scale of that project was so much bigger than was anticipated. And they didn't have financing for it," he says. ​"So they just developed a small section of the club first. They opened it up to members or family first to fund the rest of it, having these things called construction parties, where they were partying in an unfinished construction site, dressed as construction workers with traffic lights and DIY visuals, looking through a hole in the dancefloor. The flyers for them were like, sexy gay construction workers, and it says ​'Paradise Garage Construction Party #1' or something."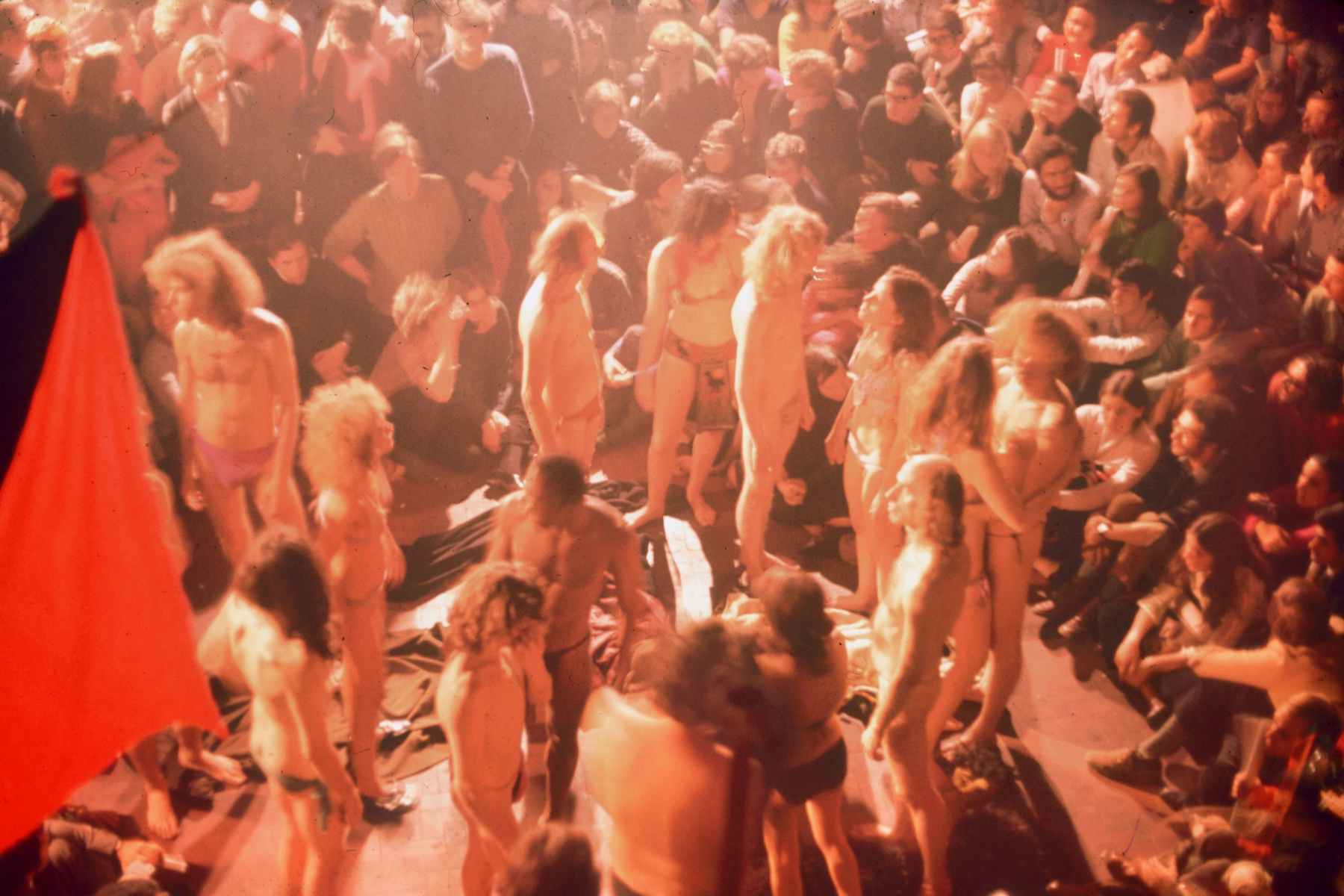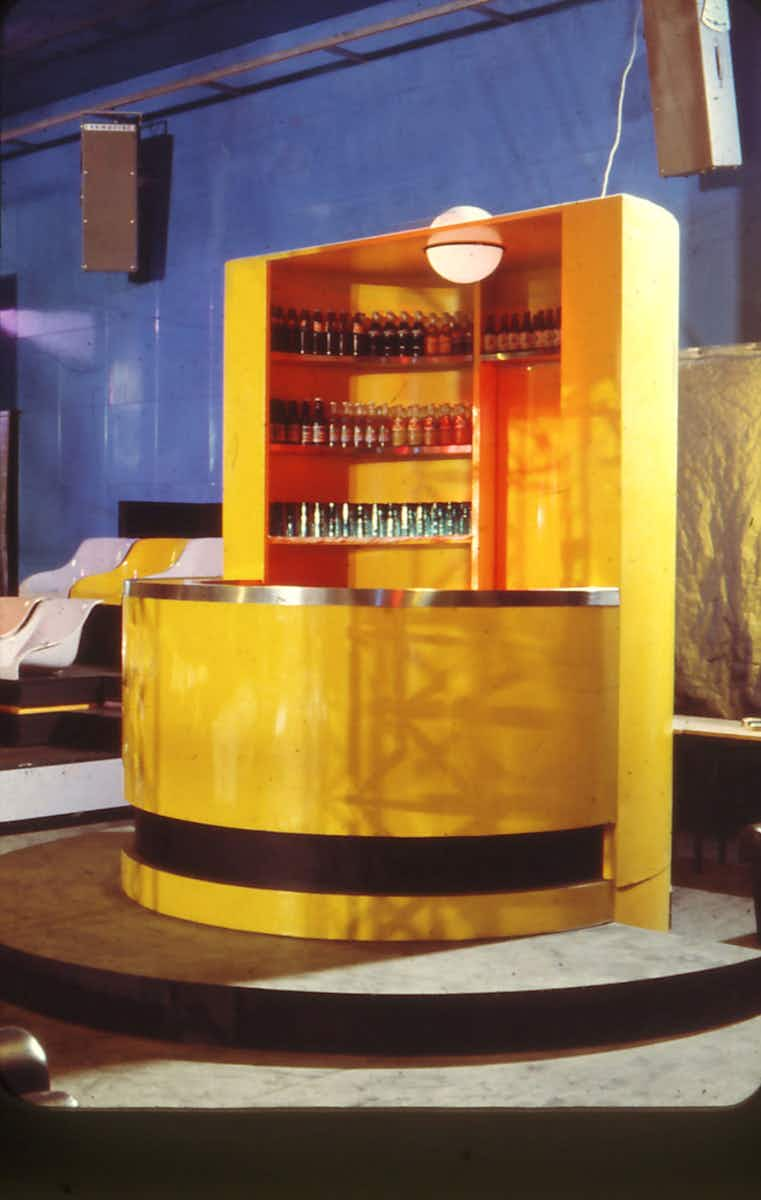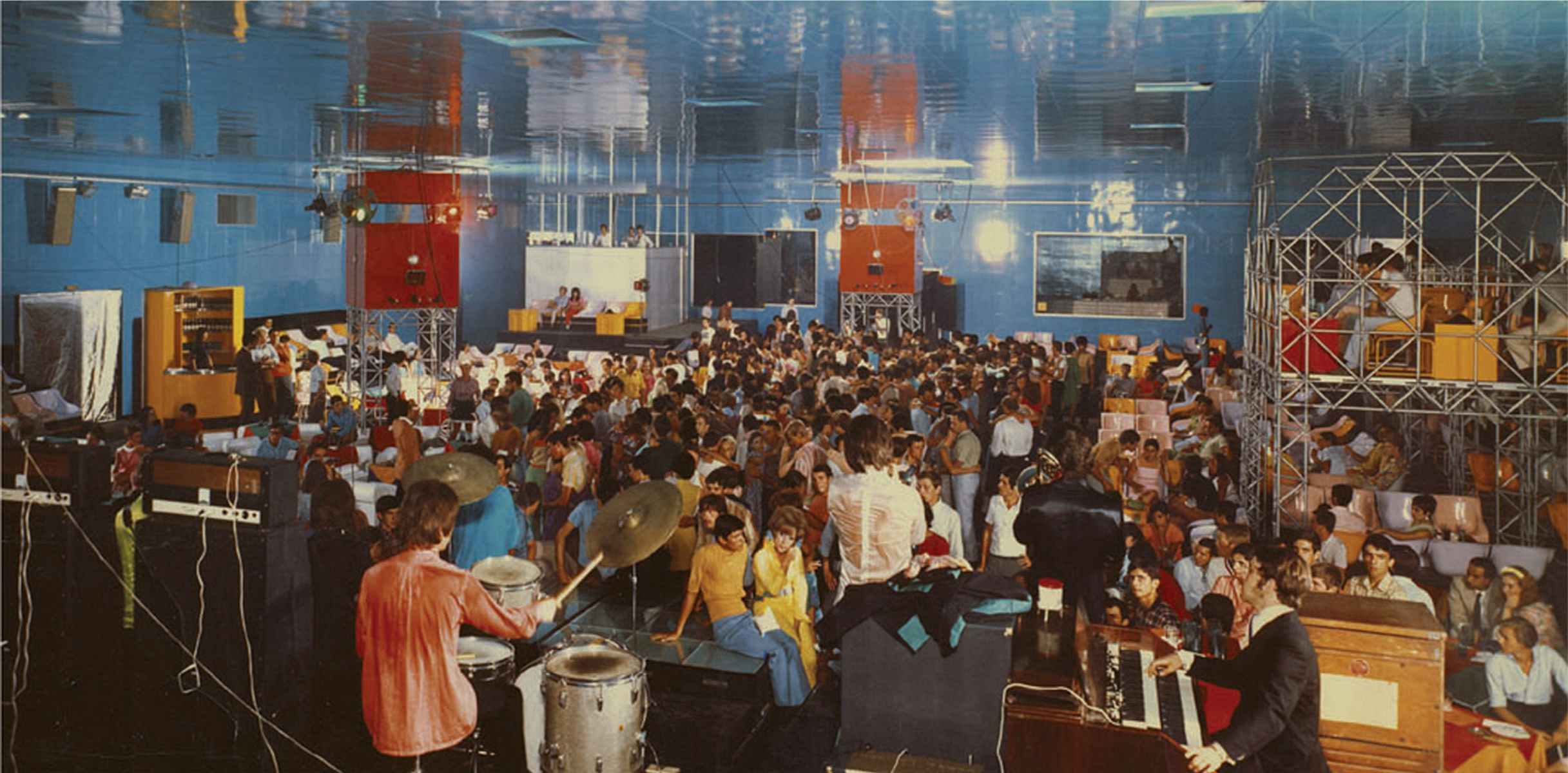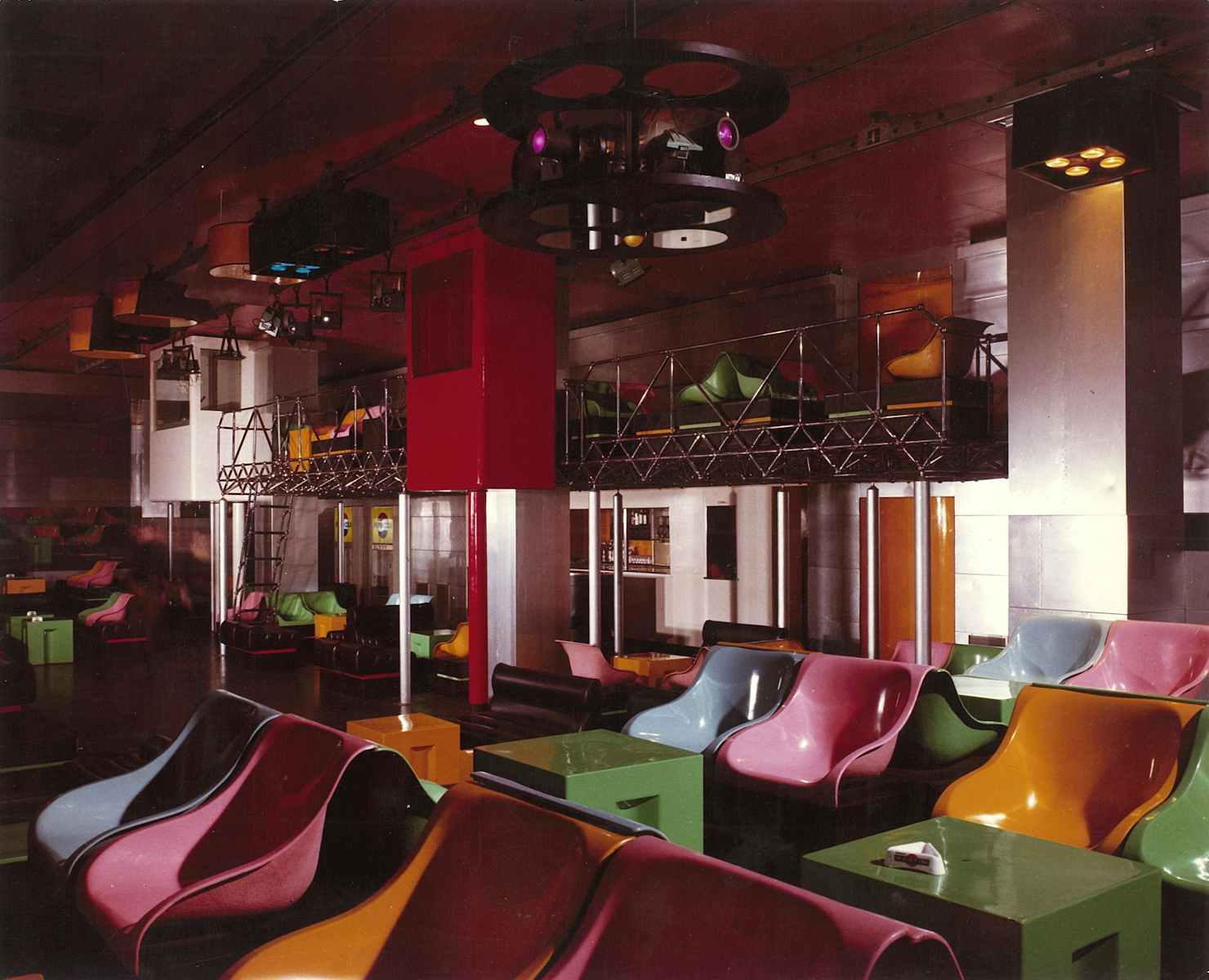 The final chapter of Temporary Pleasure, ​'Post Club', considers the future of club culture without being prescriptive. ​"I wouldn't say there's less of an appetite for innovative new takes on the [clubbing] experience," Gillen says. ​"But there is less of an ecosystem for them. It's really difficult for a new club to even be created now in most cities. It really only serves the ones that already exist. And we need to work to protect those.
"But throughout the whole history of club culture, the more temporary and DIY spaces are always where the innovation has come from. There might not be a lot of new club spaces being created now, but you have this whole wave of post-club, kind of digital spaces."
A point of support for this idea comes in one of the book's interviews with Ben Kelly, the architect of the Haçienda, in which Kelly posits that the lack of new clubs is in part due to people deciding to instead lose themselves in the digital world. Gillen is a little suspicious of how well elements of club design translate to the internet, though. ​"I mean, it's very aesthetic, you know? It's like, ​"How can I communicate that vibe?" But obviously you can't really create a physical, spatial experience in a digital context."
Though Meta's minions like to think we can recreate these environments in the digital realm – often a seamless, sexless and utterly boring experience – the real peaks of clubbing come from unpredictable interactions in physical spaces of possibilities and personal expression.
Gillen feels strongly that the future of IRL clubbing is something worth fighting for. ​"It's so difficult for small DIY groups to create independent club spaces through licensing, property, regulation, the power of established clubs," he says. "[But] I think what we need is for every scene and generation and community to be able to create their own experience. That's where new ideas come from."


More like this