Curated by Bea Pelea: Barcelona's reggaeton scene

Meet the movers, shakers and taste-makers of BCN's ever-growing alt-reggaeton brigade.
It's never hard to find reggaeton in Barcelona. ​"It's always been in the guiri clubs in the port where the mainstream people go to dance to ​'Dame más gasolina''," laughs 26-year-old Bea Pelea. ​"Or in little spots where Latin people throw their own really true parties. So if you wanted to dance to reggaeton you went to the really big clubs or the really tiny ones."
But the intrinsically international and high-energy sound has now found its way firmly onto the programmes of forward-focussed and taste-making clubs like Razzmatazz and Sala Apolo. And it's all thanks to a tight scene who've come from across Spain to make Barcelona a base for reggaeton 2.0.
La Cangri is a monthly Friday night affair that sees Sala Apolo flooded with fake nails, fake Gucci and very real dancing. ​"They wanted to throw a reggaeton party and they asked me to host," explains Bea. ​"It made sense for the artists themselves to decide who to book. And it gave me an opportunity to bring in international and local artists who I love."
Bea comes with pedigree. Her 2018 mixtape, Reggaeton Romantico Vol.1, sealed her status as a serious part of the new wave. Plus, having moved here from Granada in 2015 with an entire crew that included Yung Beef, La Zowi and Steve Lean, she knows all the right people.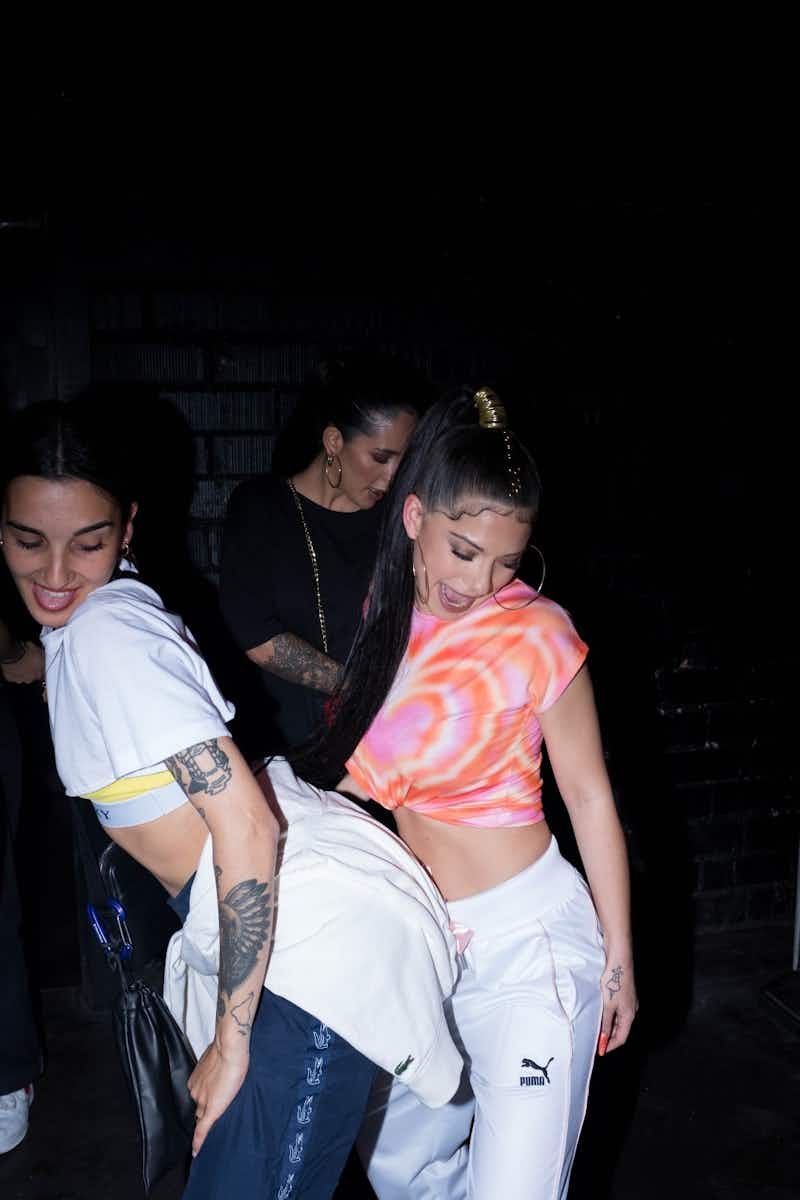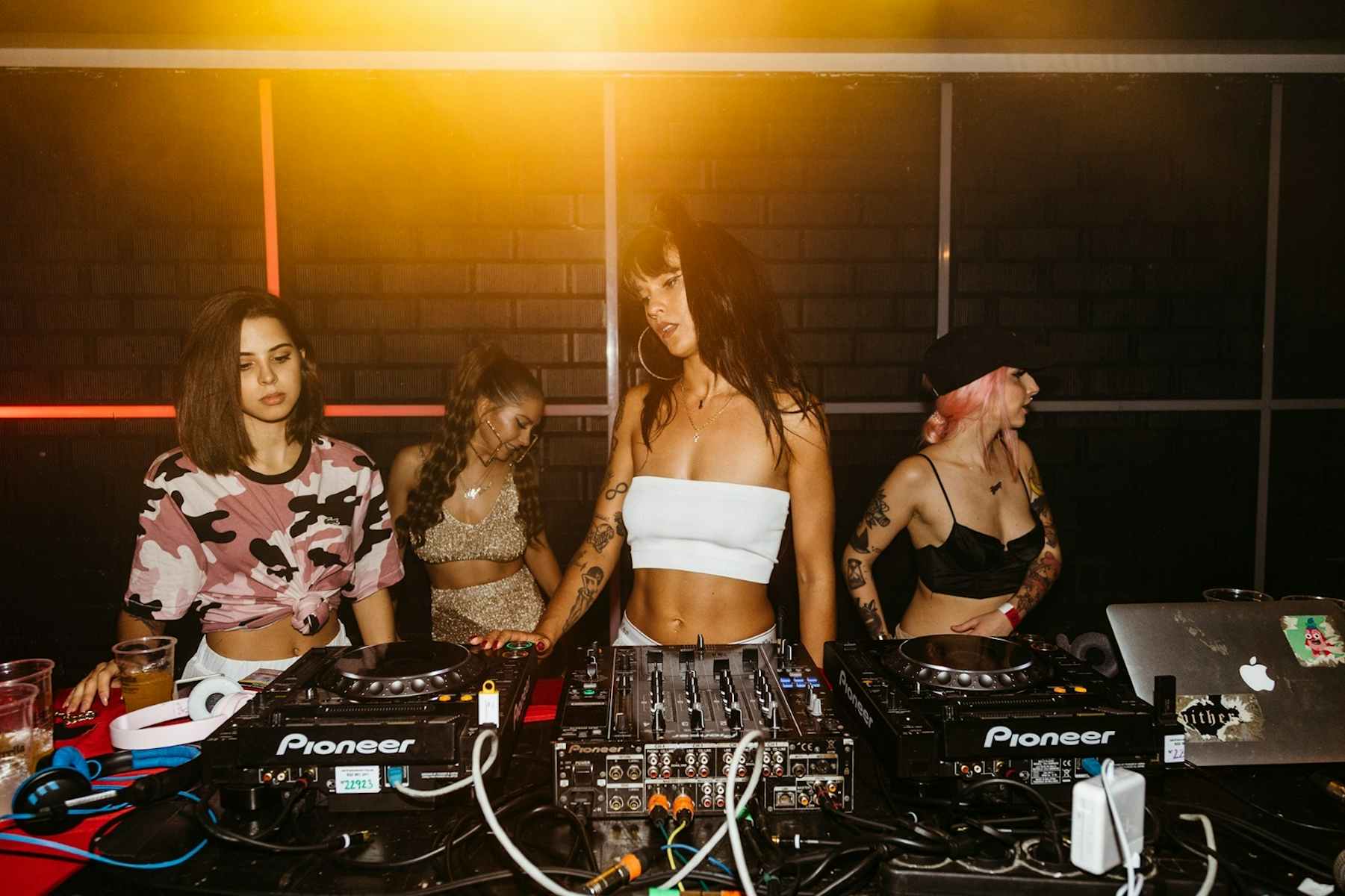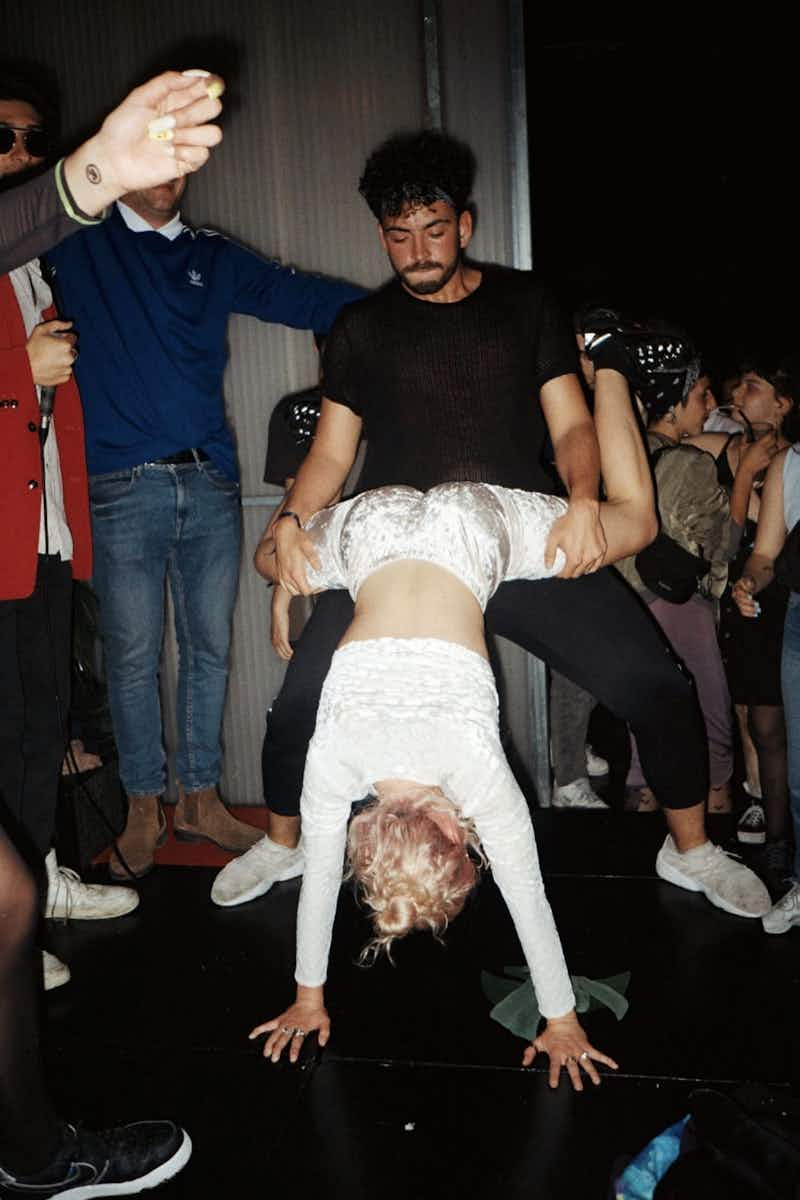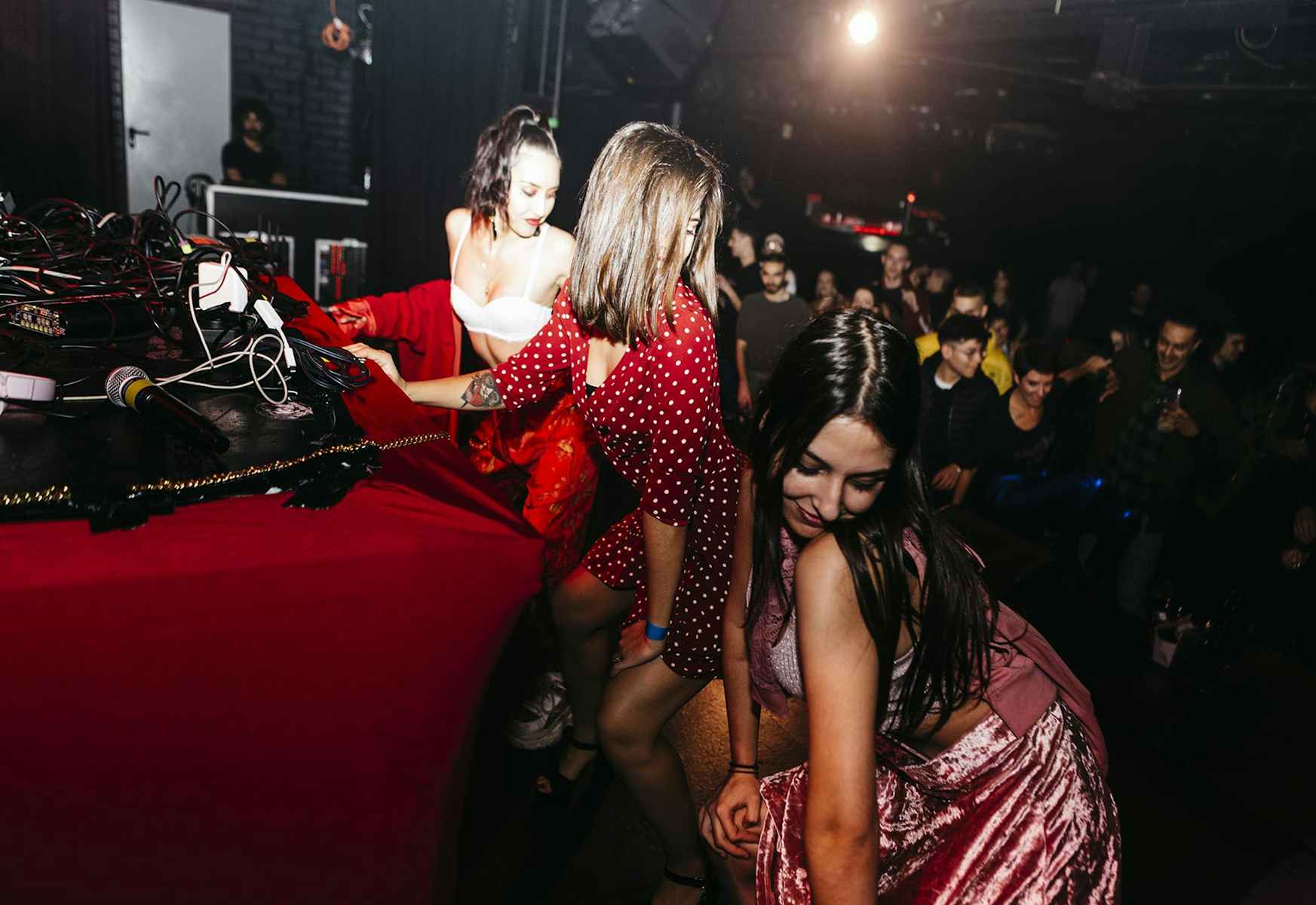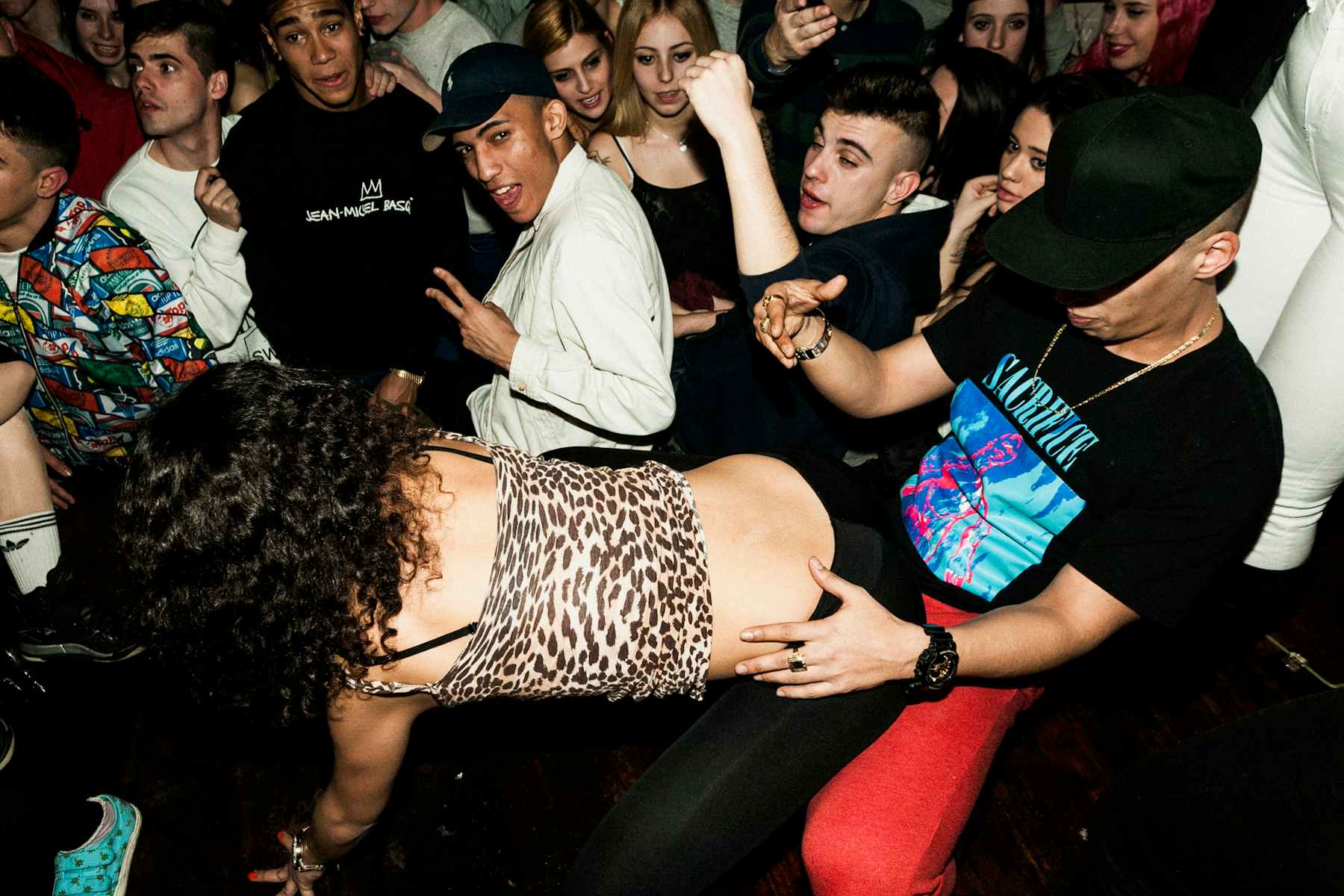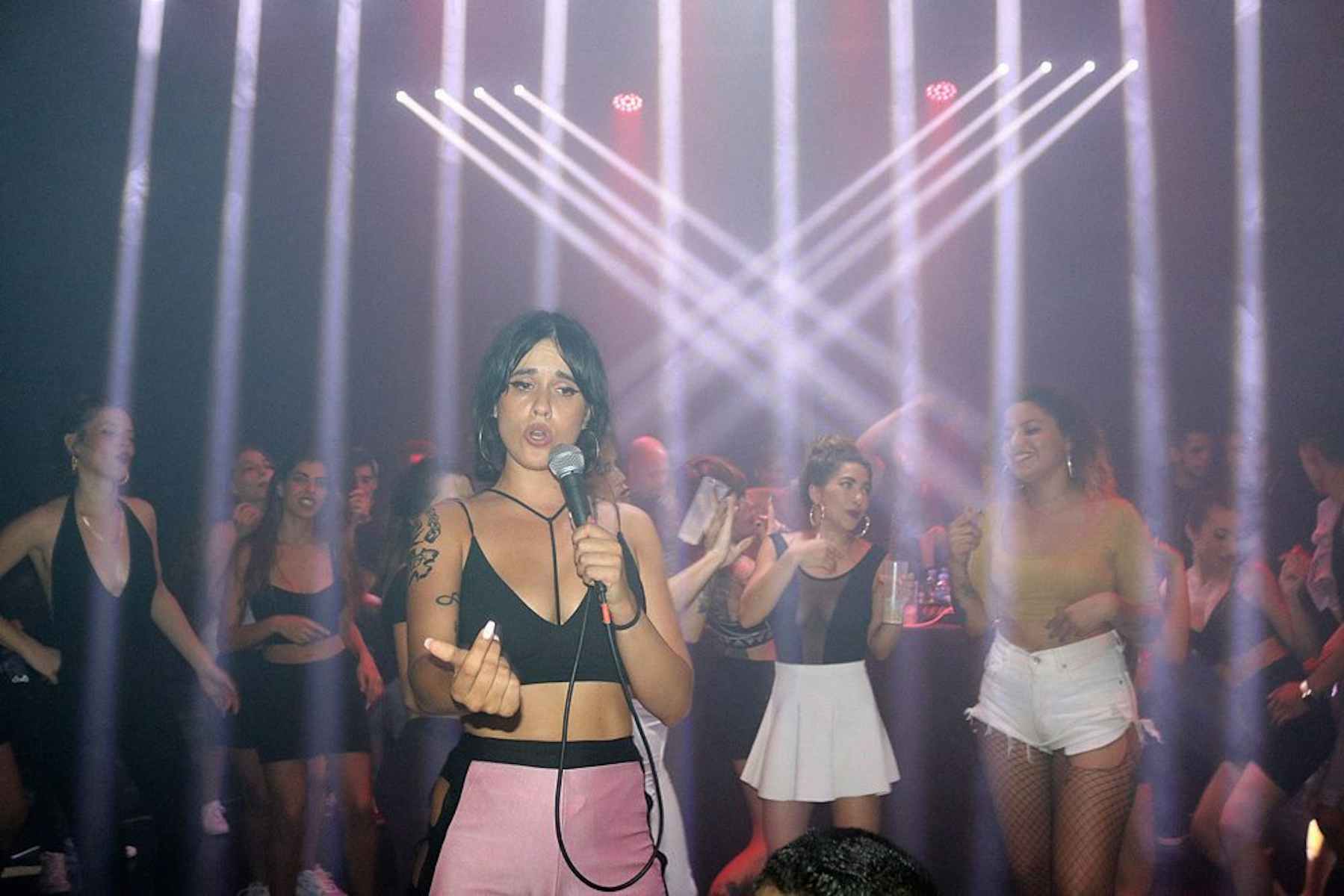 Cangri is classic old-school reggaeton speak for a kind of boss man, with Daddy Yankee being the ultimate cangriman, so Bea presenting herself as La Cangri speaks volumes. Reggaeton has historically suffered from a boys' club mentality, but this indie scene is a space where women operate across all disciplines – with a healthy dose of crossover with the city's queer scene.
"The new parties that we're throwing are places where women and gay guys feel more welcome and comfortable," Bea explains. ​"Dancing is such an important part of reggaeton. It's nice to be able to move your ass without guys being sleazy. The straight guys are welcome too – I want there to be romance for everyone. Come to my party, dance, but know that we won't accept any attitudes other than tolerance and warm welcomes."
We met up with a post-Primavera Bea Pelea, hoarse but still immaculate, to talk about Barcelona's ever-growing alt-reggaeton brigade. ​"There's a real scene here but it's a small one. We want to grow the scene step by step. We want it happen organically."
THE PEOPLE
La Mafia del Amor

Yung Beef, Kaidy Cain and Khaled are big in the Barca trap scene. Perhaps like a grime crew embarking on a garage side-project, they created La Mafia del Amor to satisfy their pure reggaeton yearnings.
"I love that they were the first band that decided to play reggaeton in Spain to our generation. They started making people dance to it in parties. Before them it was all hip-hop and rap. With them everything changed. Also the songs, the melodies, the meanings are soooo reggaeton."
Poster girl for La Vendicion Records, La Zowi is an experimental-leaning trap artist with a strong presence in the reggaeton scene. She's collaborated with prominent Atlanta rap producers 808 Mafia.
"With La Zowi it's all about the attitude. We grew up together – we've known each other since we were kids on Granada. We've collaborated together loads. We don't need major labels, we can release our own music. It's a really free way to make music and to make it exactly how we want it. We don't need managers, we can just start a chat."
Ms Nina is the hyper colour, sex-positive and maximalist queen of the Barcelona gay scene. She's also a regular collaborator with Bea Pelea.
"I started singing because Ms Nina persuaded me to try it. Ms Nina was the first one who did the new wave of reggaeton along with La Mafia del Amor – she really made it happen in Barcelona. She's also multi-disciplinary. She started just trying to see what would happen with her voice when she sang. Now she's created this whole persona."
Barcelona reggaeton's biggest export has collaborated with Popcaan producer Dubbel Dutch and leftfield UK acts like Jam City and Florentino – but she's still very-much considered one of the crew.
"What she does is really professional. She tried to create a unique sound within a scene — she took dancehall influences and used them to make something different. Just like Ms Nina was the first to play reggaeton, Badgyal did something similar with dancehall. Also, she worked with CANADA — they're so smart. Badgyal's so visual. She plays a lot with her image."
"When I was young I lived in Guatemala and Mexico, so I was growing up listening to old reggaeton. If you come to La Cangri you can hear real passion for the oldies. We're like the family option!
For me what was important was to create an environment where everybody – men, women, gay people – felt comfortable to dance. I finally feel like I've made it happen – people keep coming up and asking me when the next party is. They've found a place where they can dance and feel free.
I also want it to be a meeting place for Latin artists. They come here, come up with ideas together and collaborate. I wanna support the scene. We will make reggaeton great again!"
"This is CANADA's party and it's probably the most hipster of all the new options. They're more experimental. They like to book reggaeton artists but also really extreme and interesting artists who are changing electronic music."
"When Yung Beef, Kaidy Cain and Khaled created La Mafia del Amor they decided to do a party called Perreo 69. That was back in 2016 and it felt like the first proper reggaeton party in Spain. Since then they've moved it all over the country. It's not on regularly in Barcelona anymore, so if they throw a party here you can't miss it."
"This is a party at Razzmatazz where they book really nice reggaeton DJs, including me! The other residents include La Flaca from Chica Gang in Madrid and La Diabla from the Canaries. It's in a big venue, so the environment's a bit different. People aren't there just for the reggaeton; some people just stumble across it. That's cool though as new people discover the sound."

More like this