Inside the old school boozer fuelling Manchester's rave scene

The Derby Brewery Arms is throwing some of the best queer parties in the area.
In an age of pub decline, it's comforting to know there's a new boozer in town that's thriving without having to charge twenty quid for a posh roast. The Derby Brewery Arms sits under the watchful eye of the Strangeways prison tower, among the Grade II-listed buildings and illicit backstreet activities at the edges of Manchester's Cheetham Hill, and just up the road from the twenty-four-hour petrol station that sells heavy-duty gloves and balaclavas. On a busy Saturday night, it pulls in 400 people, easy.
If you were to walk past The Derby Brewery Arms (the DBA, as it's known locally), you might think nothing of it, and the pub's website adds no further context. But the DBA has become a significant part of Manchester's thriving underground. Alongside The Old Abbey Taphouse in Hulme, The Eagle Inn in Salford and The Castle and Gullivers in the Northern Quarter, the DBA is pumping energy into the local music scene.

The DBA is a palace of a pub. A Grade II-listed former hotel, it's as traditional as you can imagine: tall and resplendent on the outside, all dark wood tables, and shiny leather seating on the inside. In there you'll find a pool table, peanuts and pints of Crystal lager. Owned by one of Manchester's four family breweries, Joseph Holt, the pub is a barrel's roll from the brewery itself, both of them steeped in history. Where the DBA breaks from tradition is that it's also one of the city's most unique rave venues. It's Early Doors via Berghain.
At 4pm on a hot Saturday June afternoon, the DBA's ​"Queer Garden" – the pub's outdoor courtyard – is packed with ravers of all ages as honorary Mancunian DJs Blasha & Allatt deliver an opening six-hour techno set. This set, which is part of a party thrown by the Meat Free collective that Blasha & Allatt run with aalice, will go on until 4am. That's same time the DBA's landlord, Mark (first names only at the DBA, I've been told), was up until the previous night painting the floor black, especially for today, in keeping with the pub's dark interiors. The DJ booth happens to be an ornate former public urinal.

Meat Free and the DBA go back a long way. Back in November 2021, Meat Free put the word out for an afters for their party at reliably exciting local venue The White Hotel. Mark was on it. He ran back to the pub, turned the smoke machine on, blacked the windows out with bin bags, set up a little DJ controller, and Meat Free continued from ten in the morning until three in the afternoon.

Meat Free's aalice says the charm of the venue lies in its juxtaposition of a traditional atmosphere and hedonistic spirit: ​"You're in a pub, you feel like you're in familiar surroundings, you can go to the bar and get a fresh crisp pint, but then you've got this incredible energy of a rave." When Berlin-based techno heavyweight Steffi played a Meat Free party at the DBA back in March, she loved it so much she joked about getting a job there as a barmaid.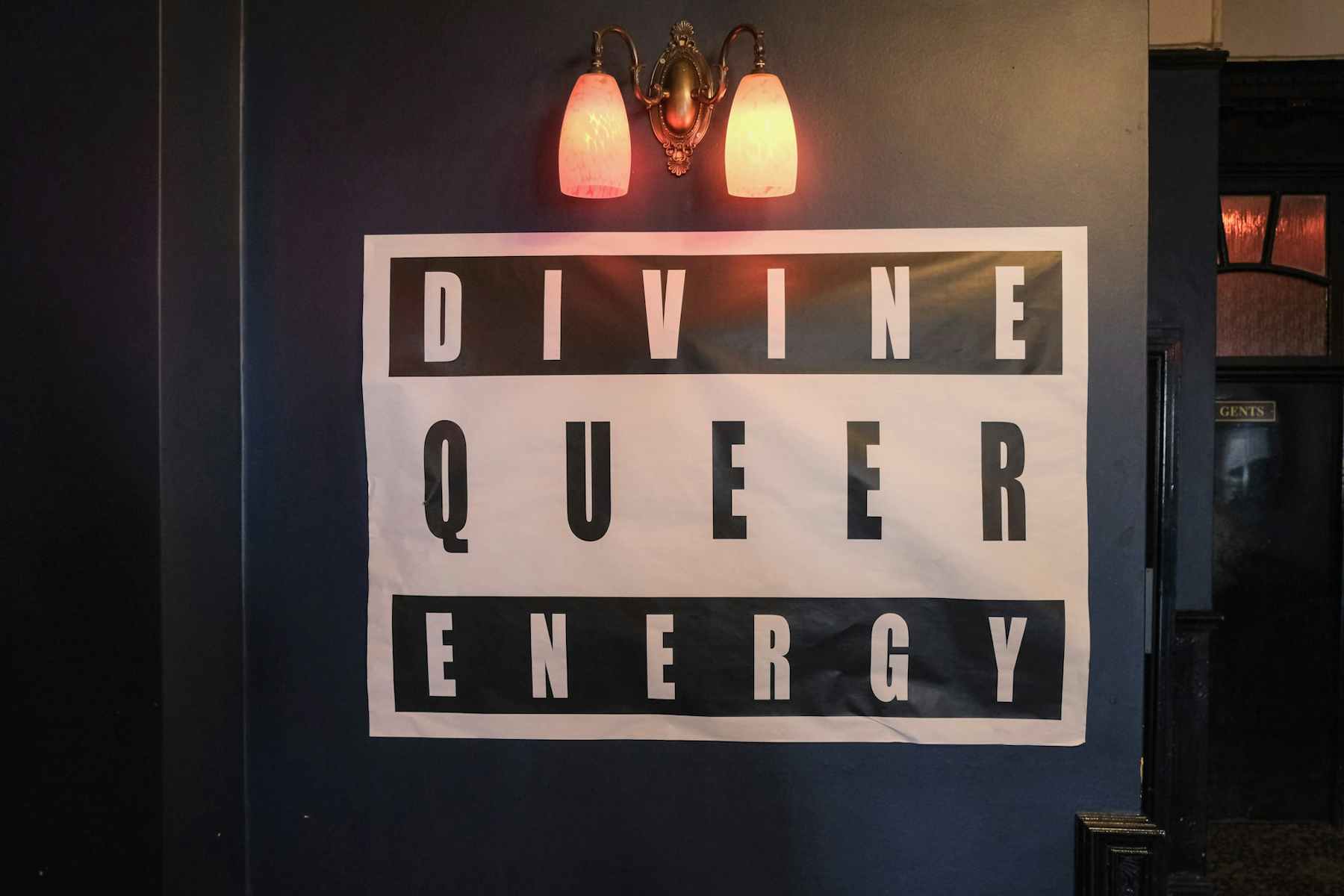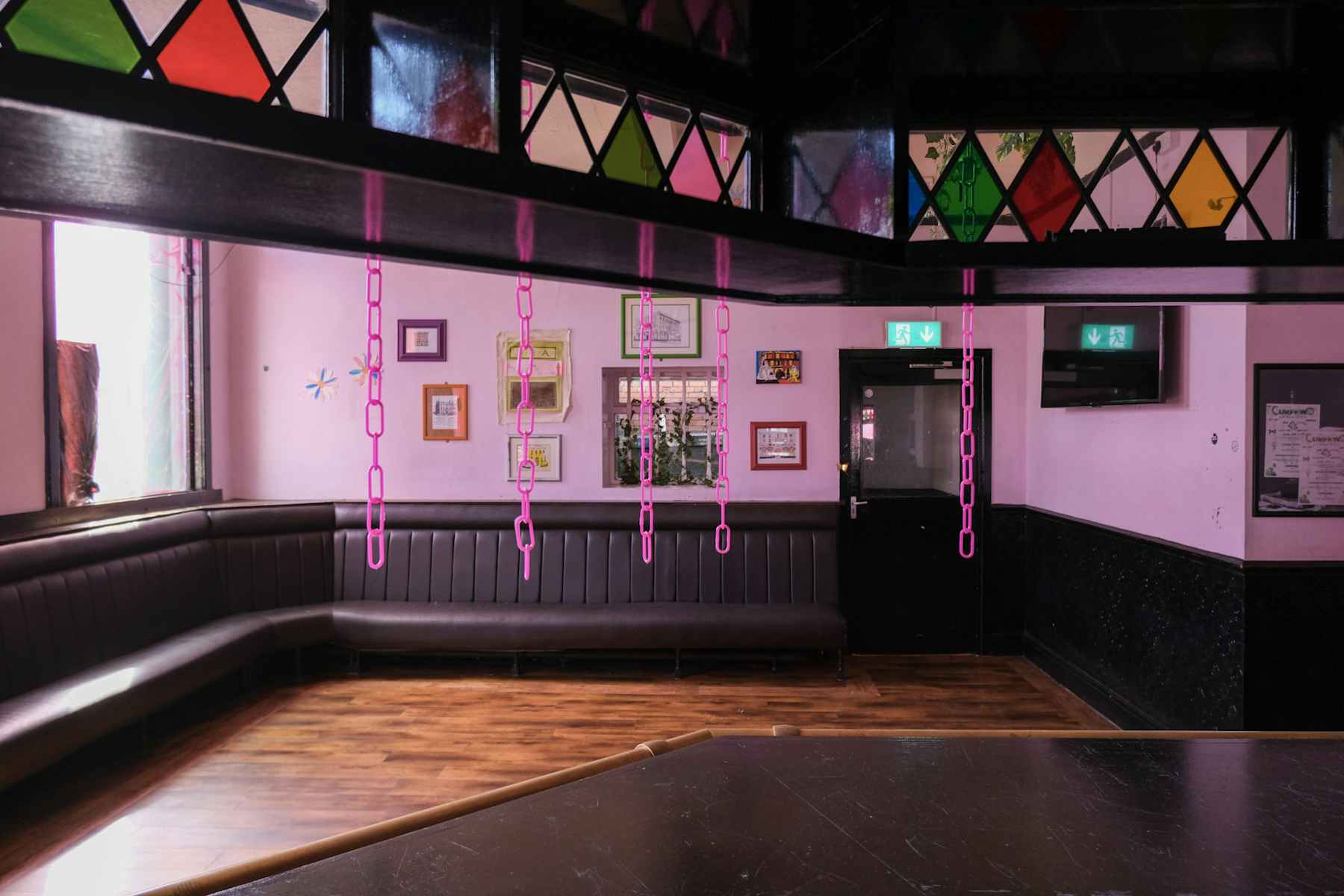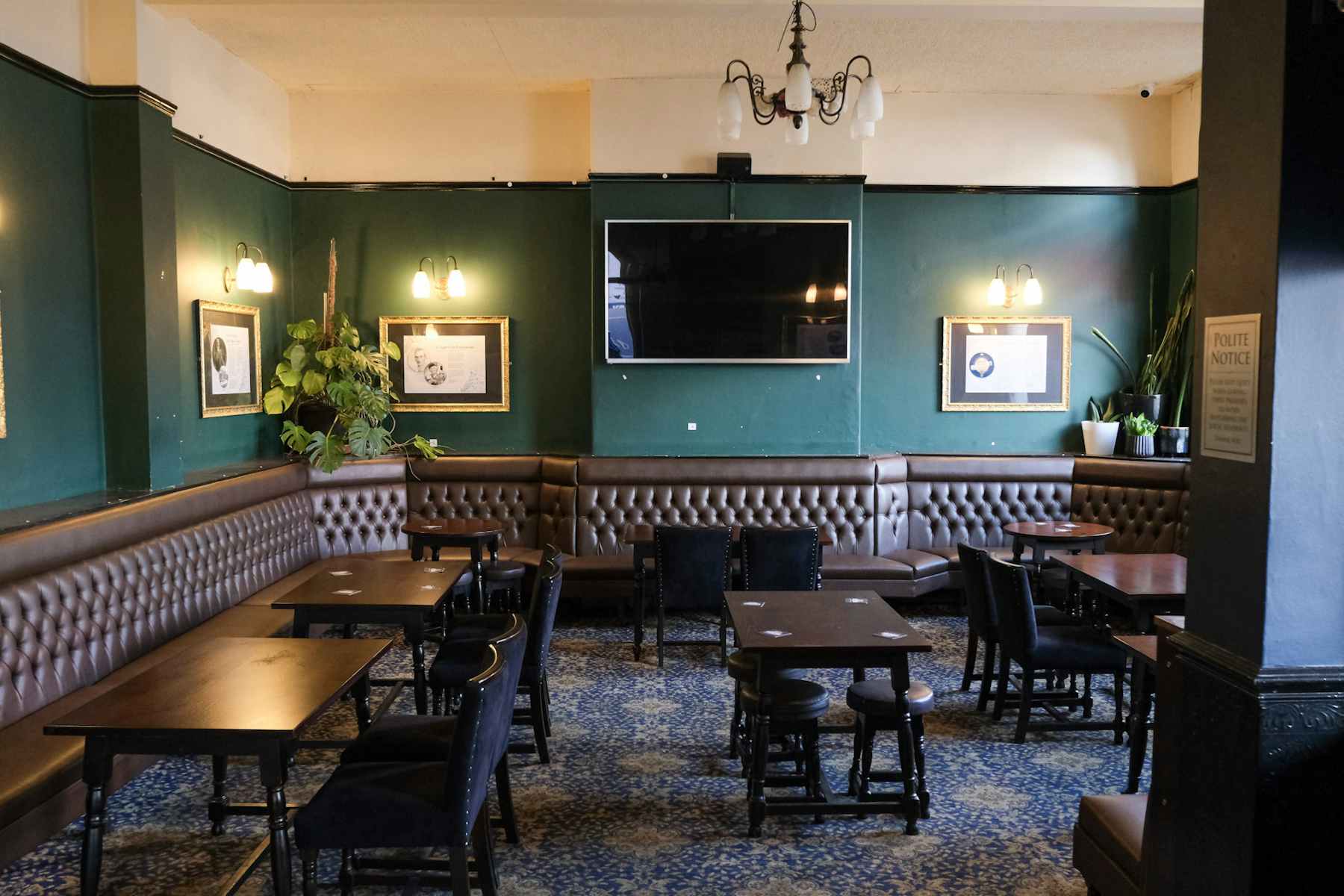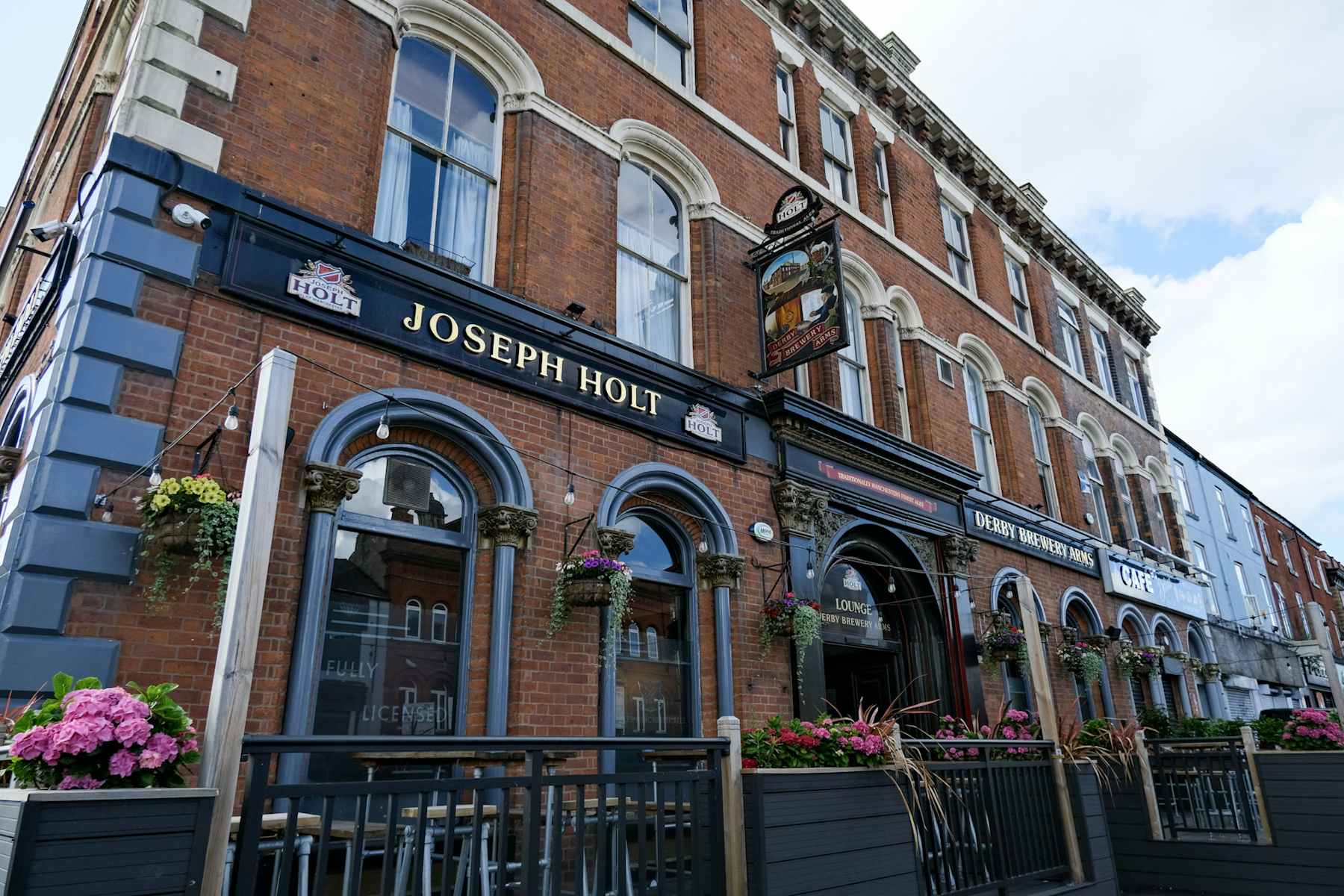 The lynchpin of the DBA's rave pub operation is Mark, who took over as landlord in 2020, renovating it himself during lockdown. A modest, caring figure, he's passionate about championing his local community, affectionately known as ​"the strange quarter" – a reference to the area's proximity to Strangeways prison, but also a tongue-in-cheek nod to city developers' propensity for renaming areas.

The DBA is a proud queer venue, too. Mark and the events booker Chris pack out the calendar with regular nights like Meat Free, Hyper Violet and Bent Hedonism, alongside the likes of Manchester house stalwart High Hoops and electronic genre-transcenders Tiribä, as well as new promoters offering a diverse range of sounds, loosening up a heavy focus on techno. The DBA's commitment to inclusivity requires that all line-ups include a female act, a person of colour and a queer DJ, minimum, with many of the events raising money for LGBTQ+ charities.

Pride Weekend is sacred at the DBA and Mark speaks passionately about last year's Oh My Goddess event, which he describes as a beautiful celebration of trans and non-binary communities. ​"These promoters and events, how they do their things, have all taught me individually how I want to operate in life. I've got a lot of respect for them," Mark says.
As Saturday night turns into Sunday morning, Meat Free has taken on a dream-like quality as the music moves inside and the lights are dimmed. aalice and DJs Pink Concrete, Voicedrone and James Newmarch consecutively hammer a backroom full of rhythmic limbs draped in red light, as the air becomes thick, tops come off and hours feel like minutes. A frenetic room of diverse, harmonious tribes coming together, ​"sliving", as Mark would say, with his trademark playful grin.
As I queue for a pint in the next room, someone breaks on the pool table behind me. The ice cream seller from next door has been given an inside pitch serving little pots, £1 a scoop. Look through the bar and you can see a vignette of pure elation in the back room, sweat dripping from every raver. Tomorrow, the old regulars will be having a pint out front, reading the paper, as if this was all just a wild dream.


More like this