LGBTQ

+

Music

An emotive representation of London's underground.
Music

The DJ and producer has become a trusted source for dancefloor euphoria. Her next album Resonant Body is her most joyful chapter of her journey so far.
Life

From the dancefloor to a dick date, poppers give you an extra lift that lasts all of 10 seconds. Which should you avoid? And which should you take back to the bedroom? We get to the bottom of it.
Culture

A deep dive into Roy Liebenthal's East Village restaurant that defined '90s New York, from the regulars who made it rule.
Music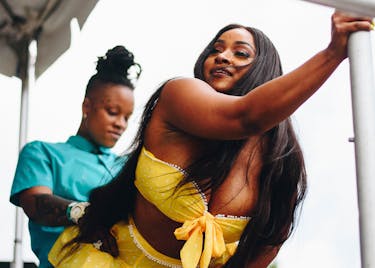 Over the years, a number of dancehall artists have attracted negative attention for homophobic lyrics. Jamaica Pride gathers a community who love the genre's celebratory aspects.