The Real Deal: An honest interview with Brooke Candy

Now free from major label bullshit, the daring artist is no longer limited by anyone else's fears.
It's 2pm in Los Angeles, where Brooke Candy is laid in bed with her window open. ​"I can hear the birds chirping," she says sweetly over our call, telling me she's ​'chillaxing' today after a series of back-to-back performances. Her most recent gig was part of a fundraiser for the Tom of Finland Foundation, which is fitting; like the iconic queer illustrator, Brooke is well-versed infusing sex, fetish and hyper-stylised portrayals of gender to create slick, subversive art.
Finland's aesthetic is similarly stamped across Brooke's photo shoot for The Face, improvised last-minute alongside long-term collaborator Matt King. ​"I actually had a shoot booked with [a different] magazine," she explains, ​"but they sent this ultra-racist mood board, which was abusive to animals. They had a set-up of me with a real, severed pig's head between my legs, and they wanted me to tattoo it." Everyone in her team agreed the premise was ​"vile and disgusting"; and they decided to not show up, so Brooke took the pre-arranged team to make magic on their own terms. ​"The space was like an ice-cold underground lair," she laughs, ​"but I'd rather shoot there than promote that imagery."
Brooke is an advocate as well as an artist and musician. She defends animal rights, rages against queer persecution and posts candidly about her mental health on social media, in the hopes of reaching fans with similar experiences. ​"The other day, I got a tattoo over a cut," she tells me. ​"I used to self-mutilate – I'm bipolar and manic depressive – so I've been getting happy tattoos over my scars, not to cover them completely, but to remember that I don't have to take it to that place if I feel sad. A fan wrote that it gave her hope; that she wanted to be alive. Comments like that make transparency so worth it."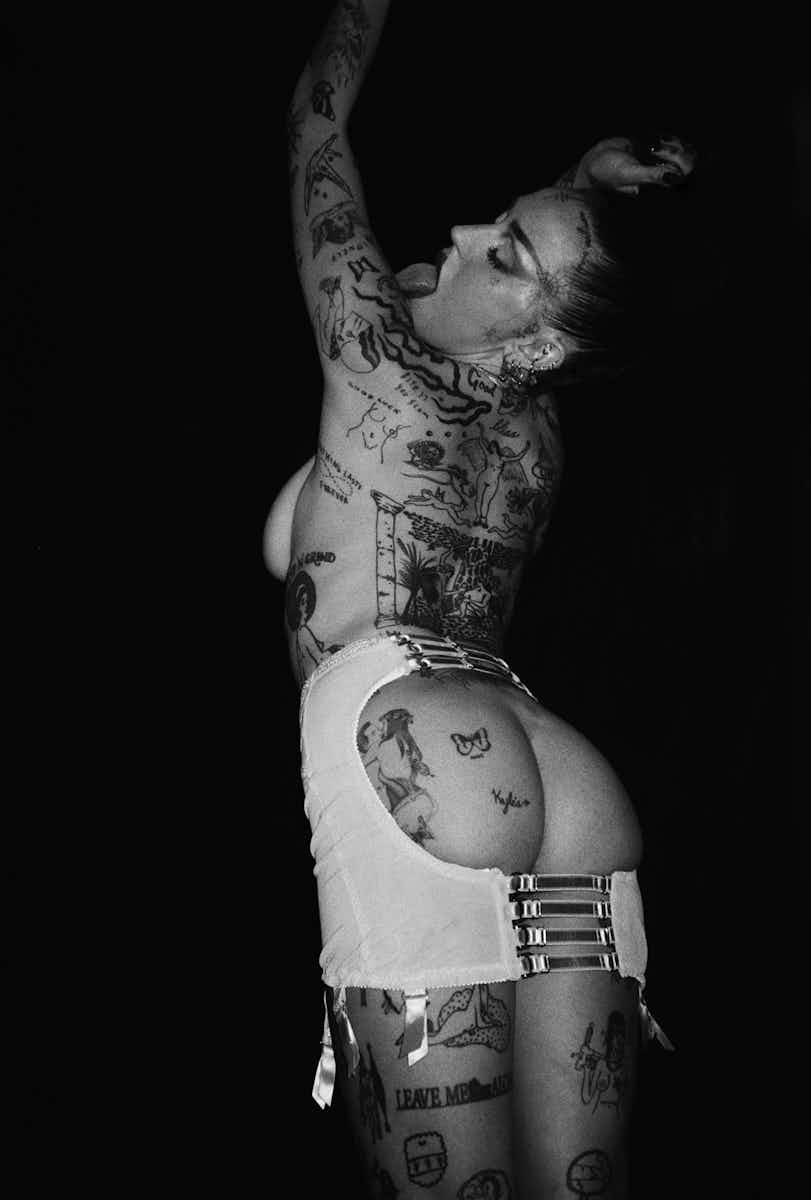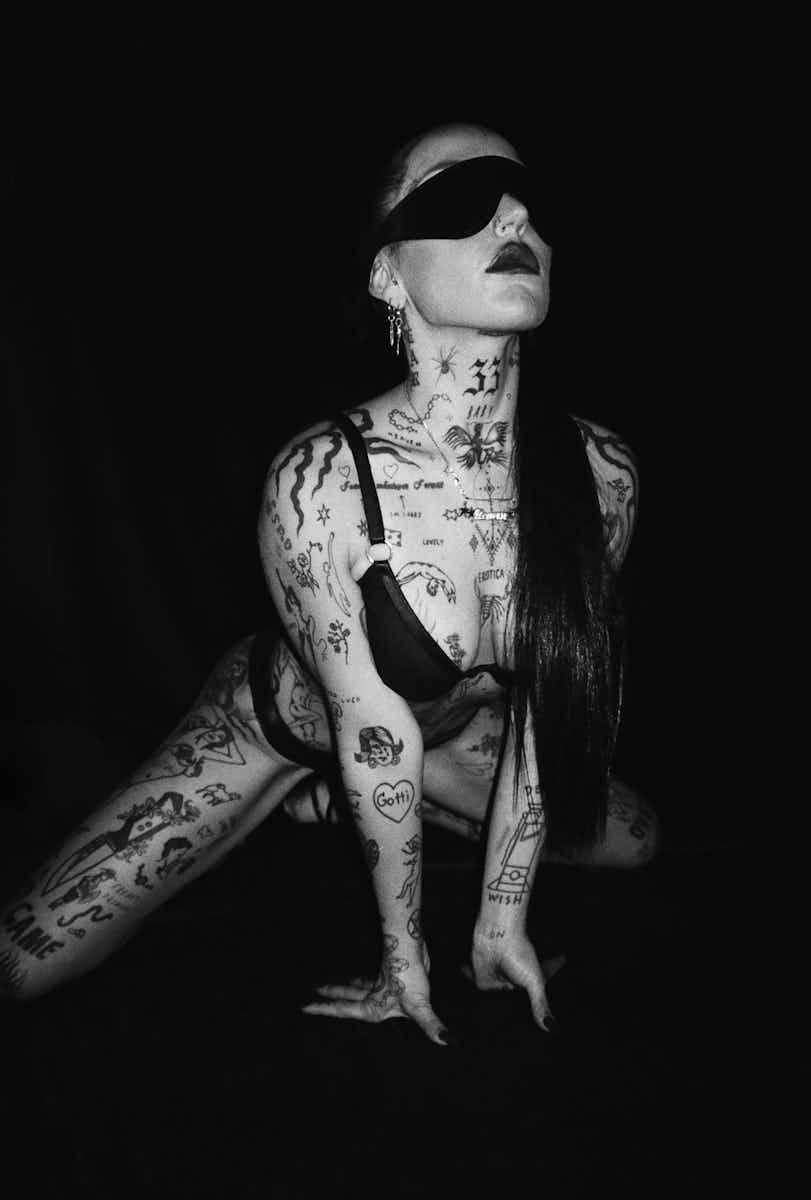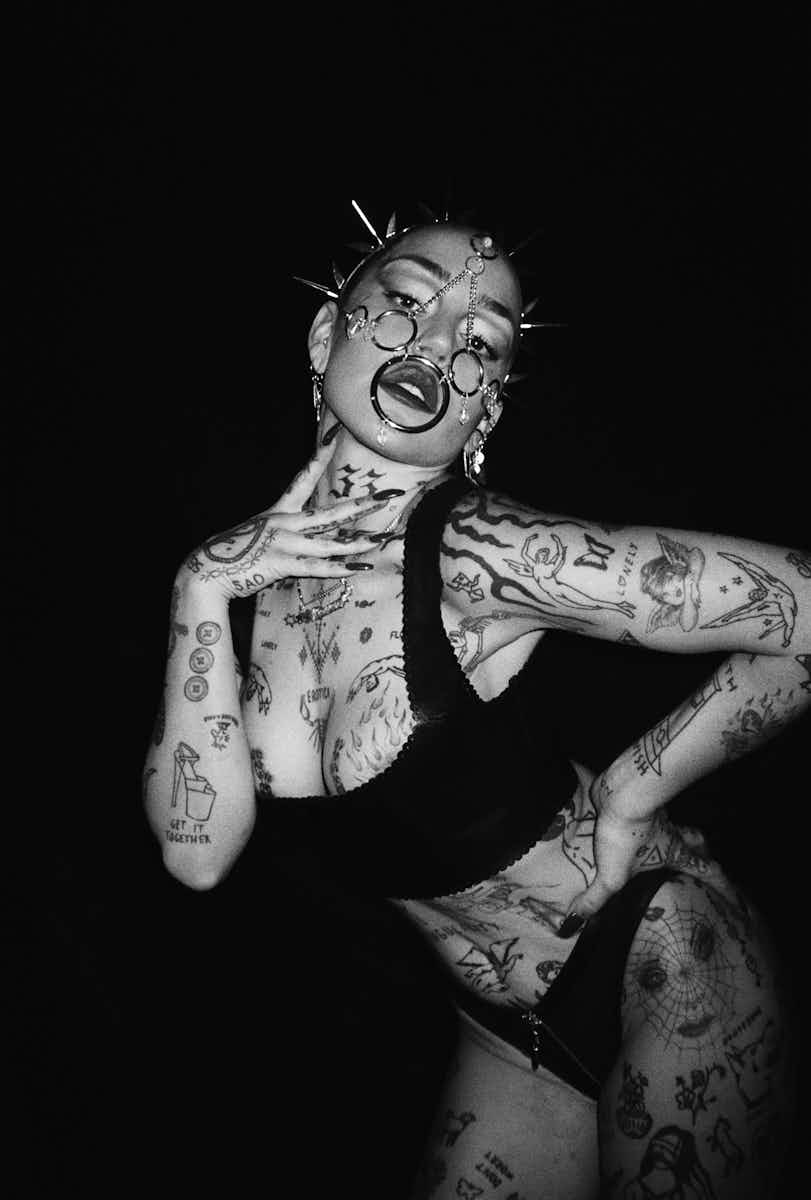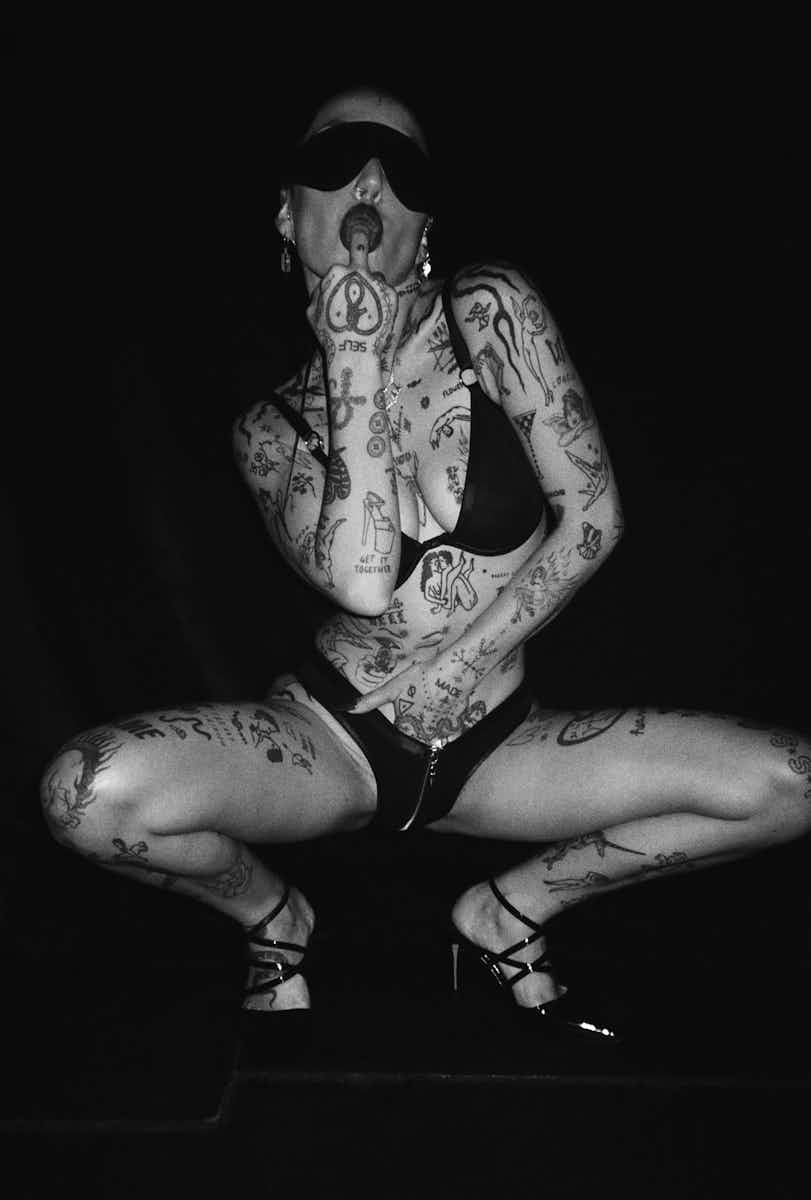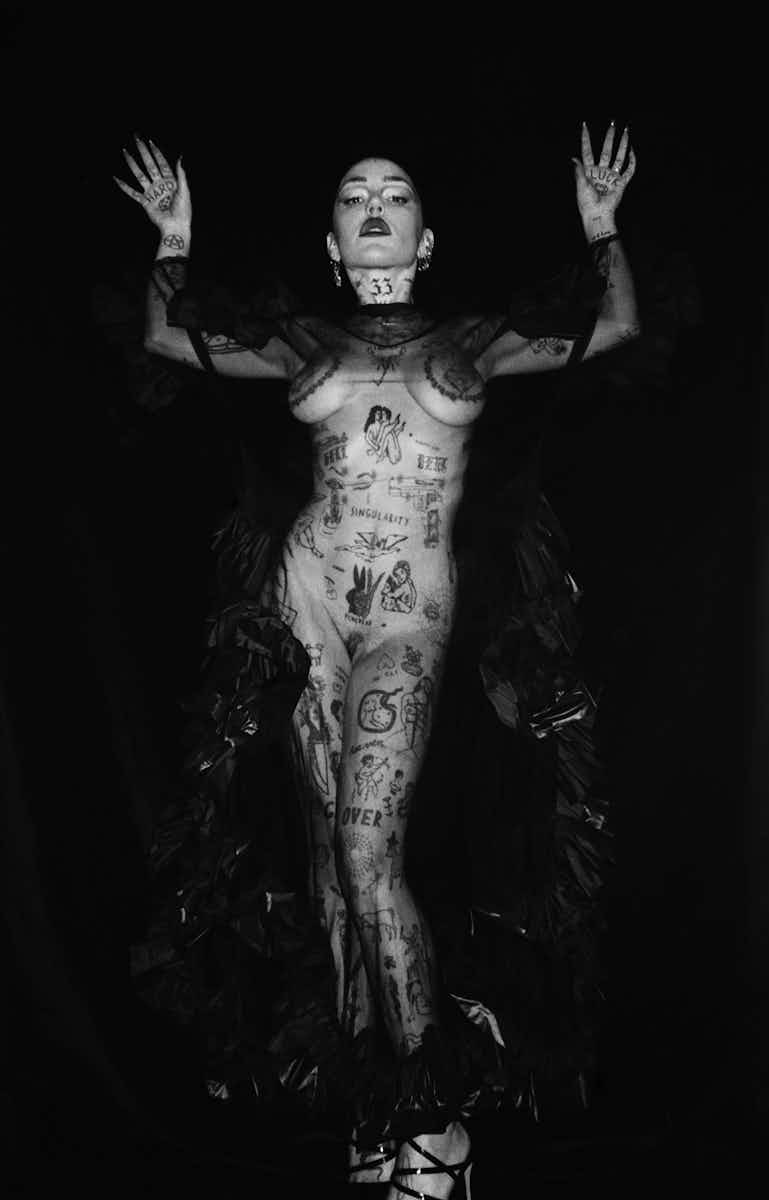 Musically, Brooke has spent the last few years trying different sonic directions to hone her own blueprint. From rap (Das Me) to industrial punk (War) and polished pop (Volcano), she's experimented before settling on the ​"refreshing, exciting" sound of debut album Sexorcism, tentatively scheduled for a September release. ​"It was a miracle," she exhales, saying she spent half her savings to fly to London and record with UK musicians Ashnikko and Oscar Scheller, who played a significant role for the project. ​"Ashnikko is basically a savant! We agreed she would help with an EP if I helped with a music video, but we had three tracks done in a day… within four days we had twelve strong, cohesive songs!"
With the album more or less finished, Brooke toured to ​"stack some money" and then began reaching out for features. ​"I have basically all of my dream collaborators – there's Boyz Noize, Rico Nasty and TOOPOOR, and then there's the single XXXTC coming on 17 July, which features Charli XCX and Maliibu Mitch, this insane rapper who pulls from like, old-school Foxy Brown. The video is crazy, too – it's like Michael and Janet's Scream meets Madonna's Human Nature with this LSD-style surrealism. Sonically, the vibe is ​"uber-sexual, freaky, weird and nonsensical! I have a ​'90s house track with [RuPaul's Drag Race stars] Aquaria and Violet Chachki that I wanted to mimic Erotica, so it's us whispering the nastiest shit over this incredible bassline." Brooke slips briefly into character: ​"oh, you wanna eat it? Eat my ass!"
Better still, Brooke now has a label she trusts courtesy of London-based experimental musician Sega Bodega, who signed her to the NUXXE imprint. ​"After being at a major, I was like ​'I'm never signing to another label again, they're the antichrist!' I wanted to figure out distribution and everything on my own, but it just kills you – it's too much work. So I played the album to Sega, who said: ​'I'll sort it and we won't take any money because you did it all yourself. I just want you to succeed, Brooke.'"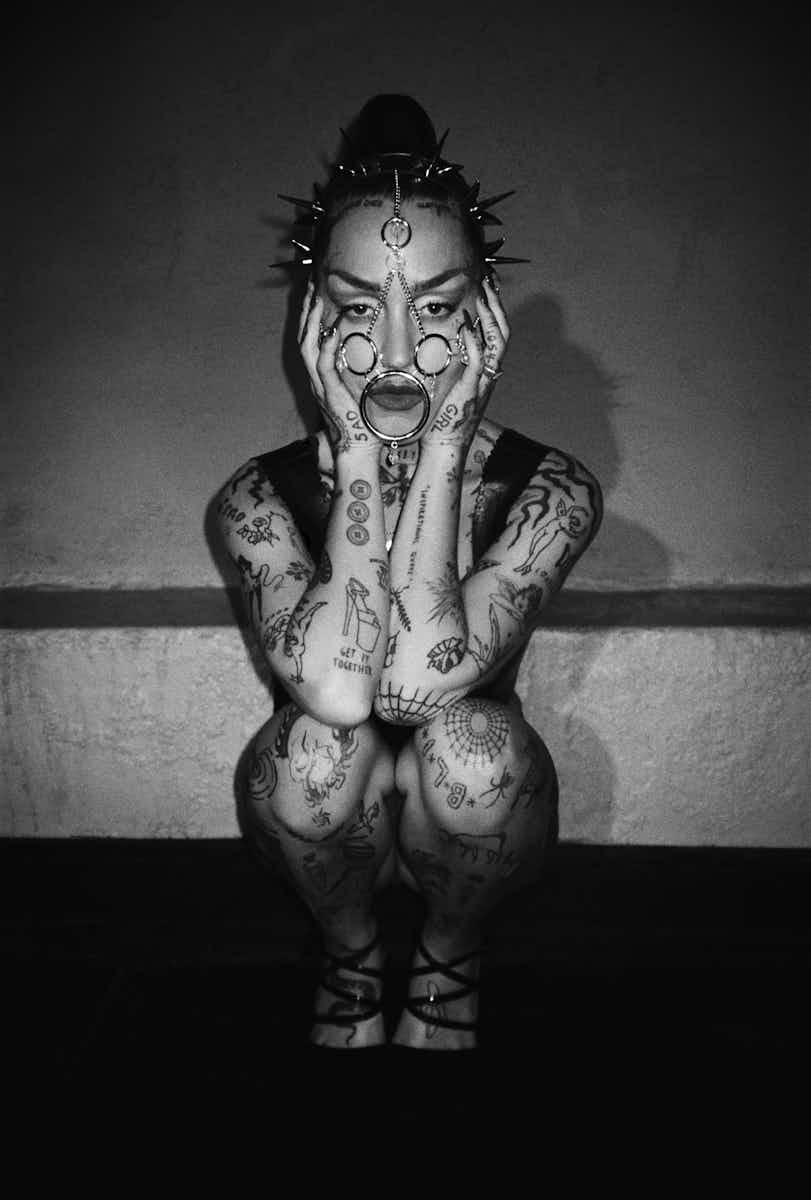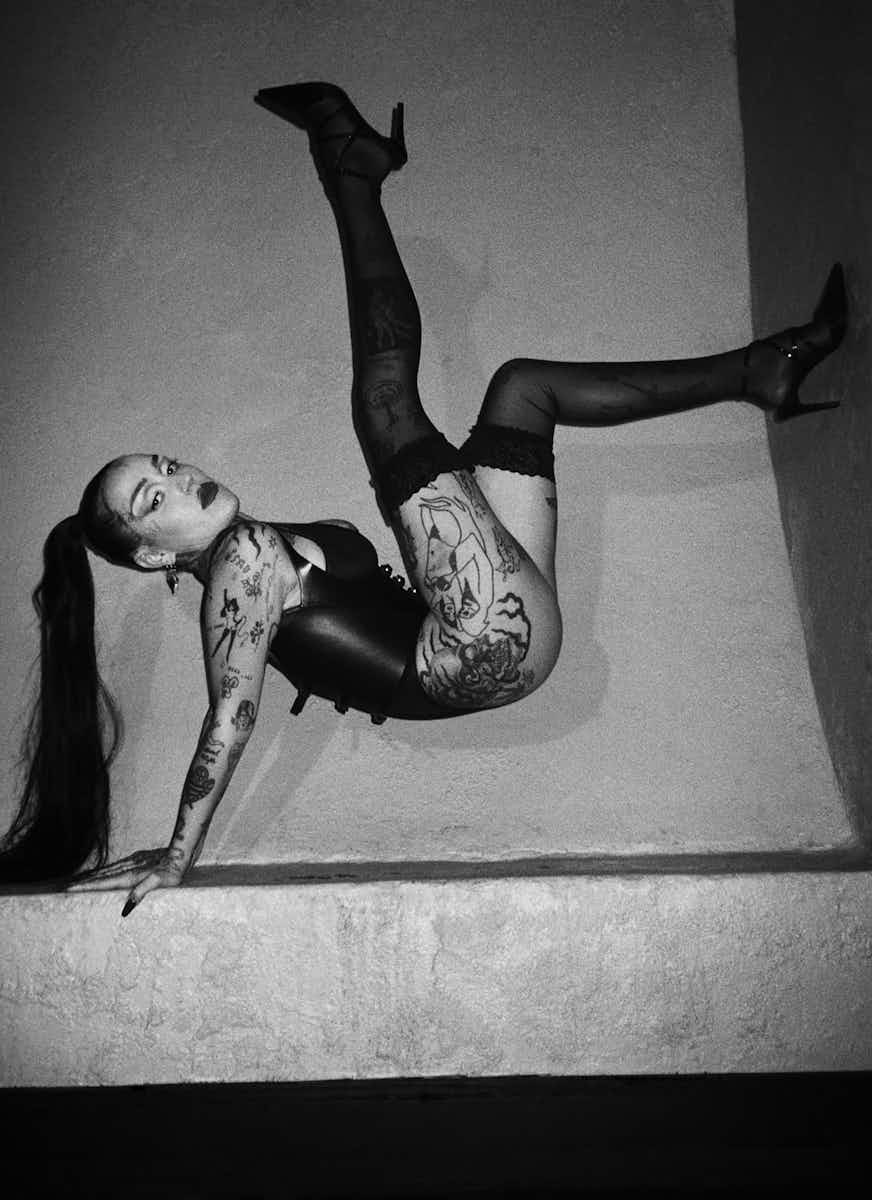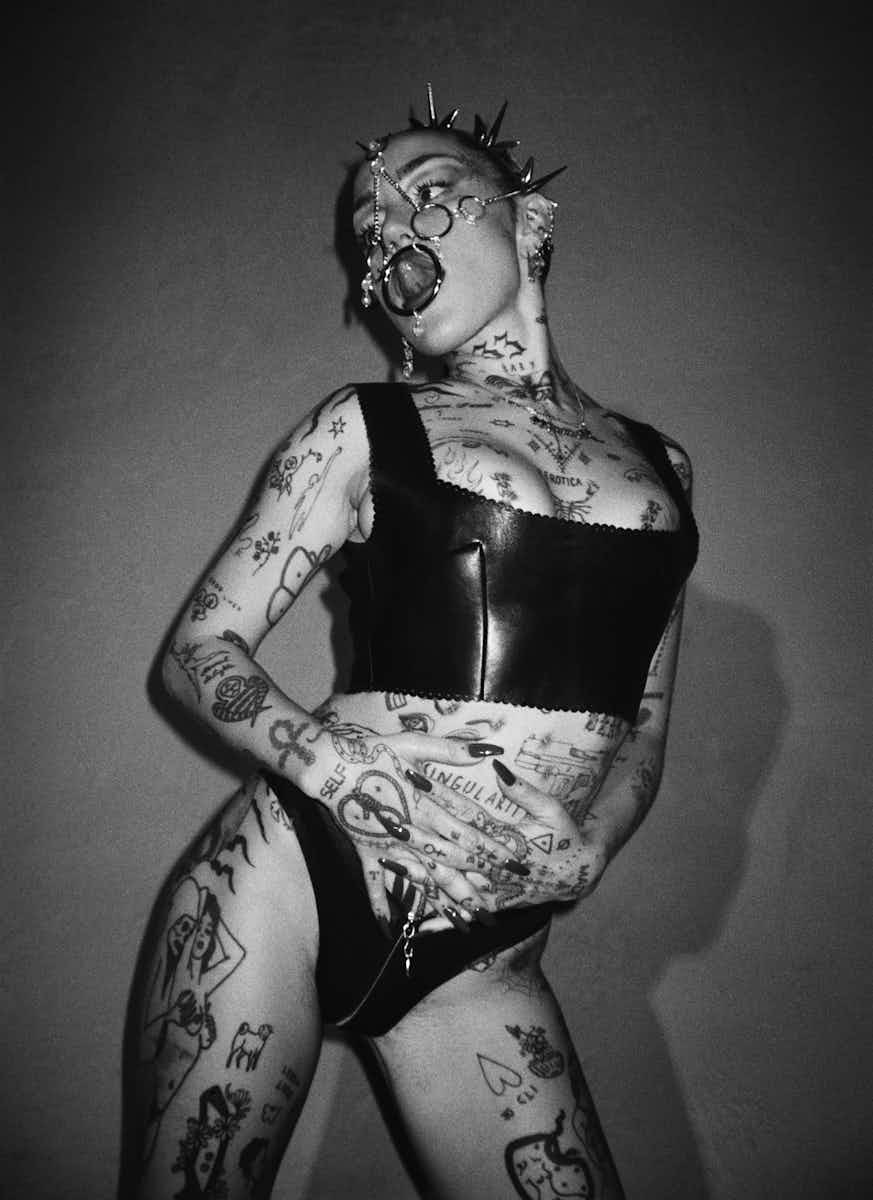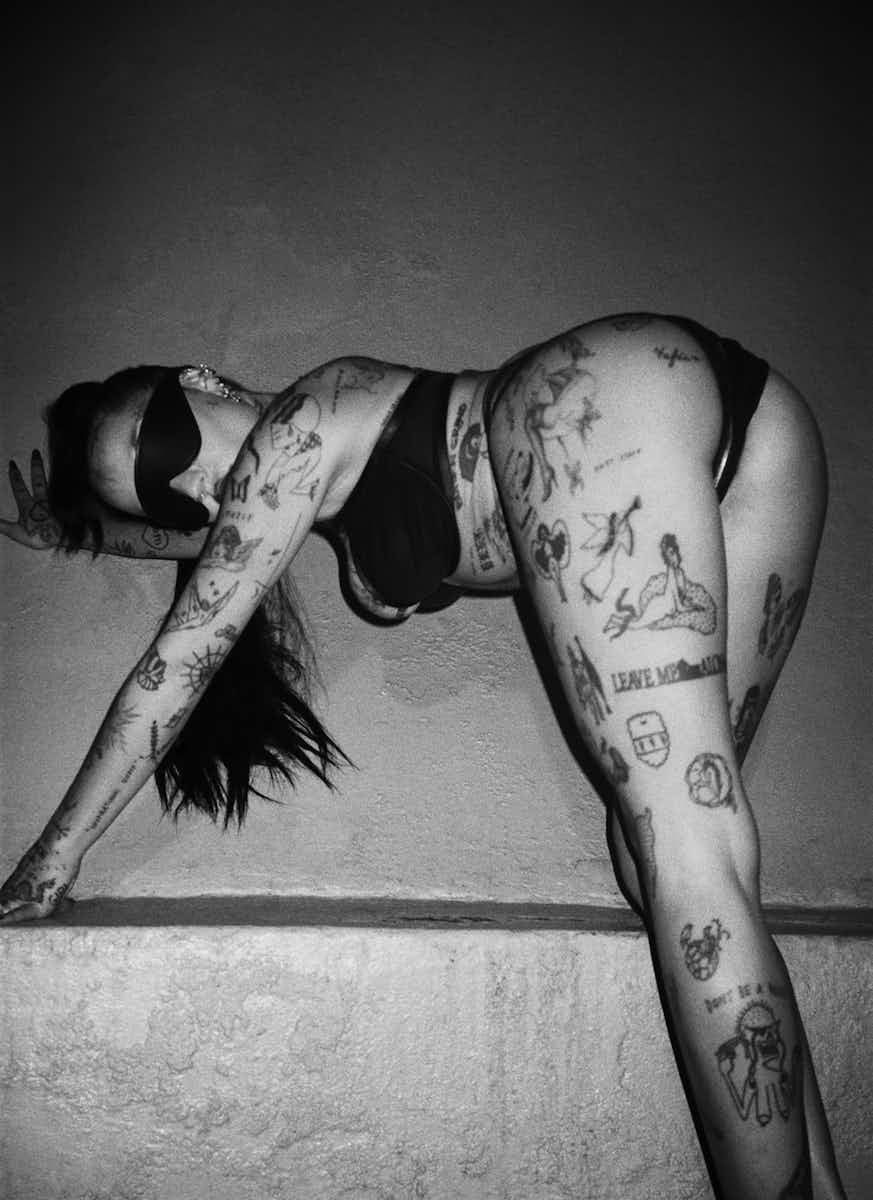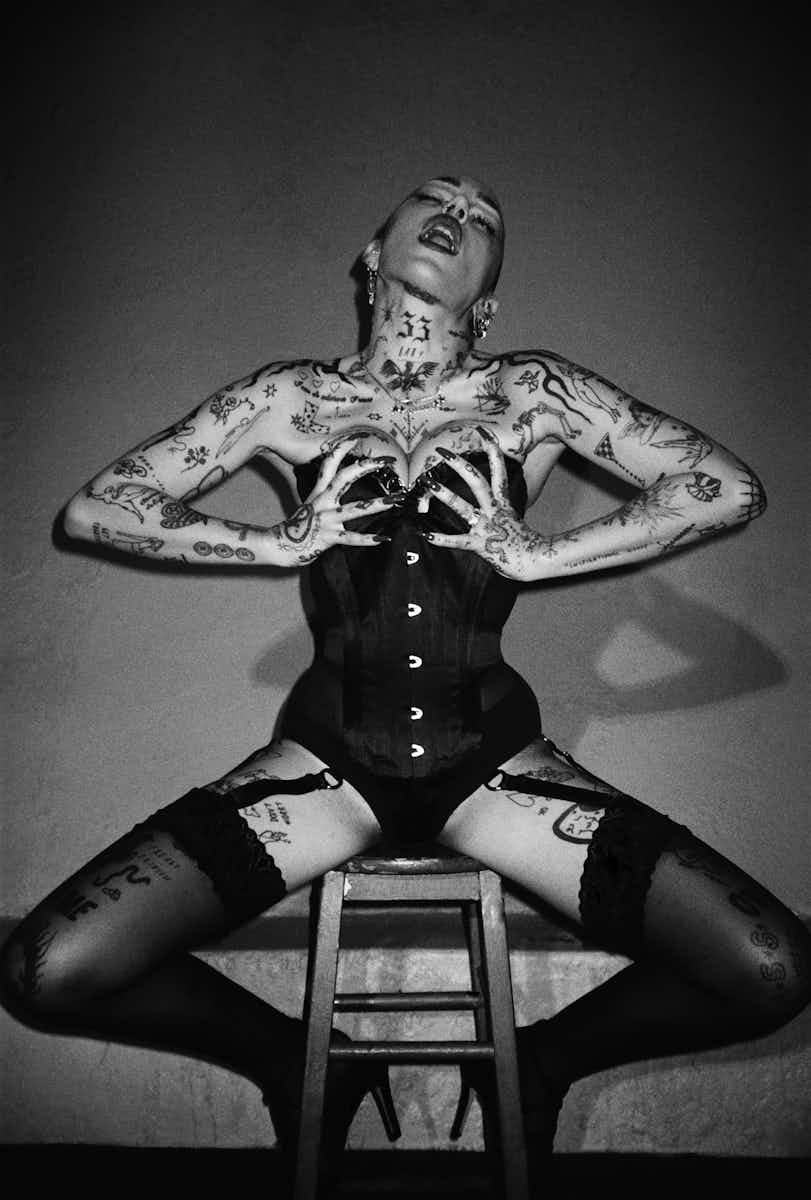 In her eyes, the album is a fresh start; a creative rebirth following the glossy pop she released on a major label. ​"I watched [Sia collaboration] Living Out Loud the other day – I literally think it's the worst song ever made," she laughs. ​"I love Sia, she's like an angel on earth, but that wasn't my song and you could tell! Here's a true fucking story – Peaches said to my friend, ​'Brooke Candy is working with Sia, I want to work with Sia!' Then that song came out, and Peaches was like, ​'I don't want to work with Sia any more.'"
Brooke has no regrets but describes relief at her independence. ​"I'm convinced the label signed me as a tax write-off! There were so many pushbacks, and I shouldn't need my art approved by like ten old white men who are like, ​'what the fuck is this?' Maybe my art is too subversive; everything in pop culture feels really homogenised right now, and that's not my gig."
But after years of fine-tuning, Brooke feels ready to release her debut; she's happily married, surrounded by like-minded creatives and untethered by the commercial restrictions of a major label. As for the trolls? ​"It's the culture we live in – people are angry, but they misdirect that rage at allies and artists instead of politicians passing legislation; they're the ones who are fucking us all." Despite her increased confidence, Brooke admits a comment can still ruin her day – ​"I literally spend the day in bed, crying hysterically with the blinds drawn." But this is a marked improvement on the past. After a pause for reflection, she concludes: ​"I used to draw the blinds for two weeks, so I do really feel like I'm in a good place now."
Clothing credits: Spanking Girdle by Sian Hoffman (The Model Traitor Collection); Sheer Ruffle Dress by Roberts Wood; Corset by Sian Hoffman (The Model Traitor Collection); Leather Blindfold by Fleet; IlyaBra and Zip Thong Set by Savannah Lingerie; Leather Ilona Bustier by R&M Leathers; Metal Mask by Ekaterina Videva; Leather Multi Buckle Corset by Fleet Ilya; Mesh Tank Bodysuit by Savannah Lingerie; Leather Diabolik Bodysuit by R&M Leathers; Shoes & Stockings stylist's own; Jewellery Brooke's own
Special thanks to VFD (Vogue Fabrics Dalston)

More like this