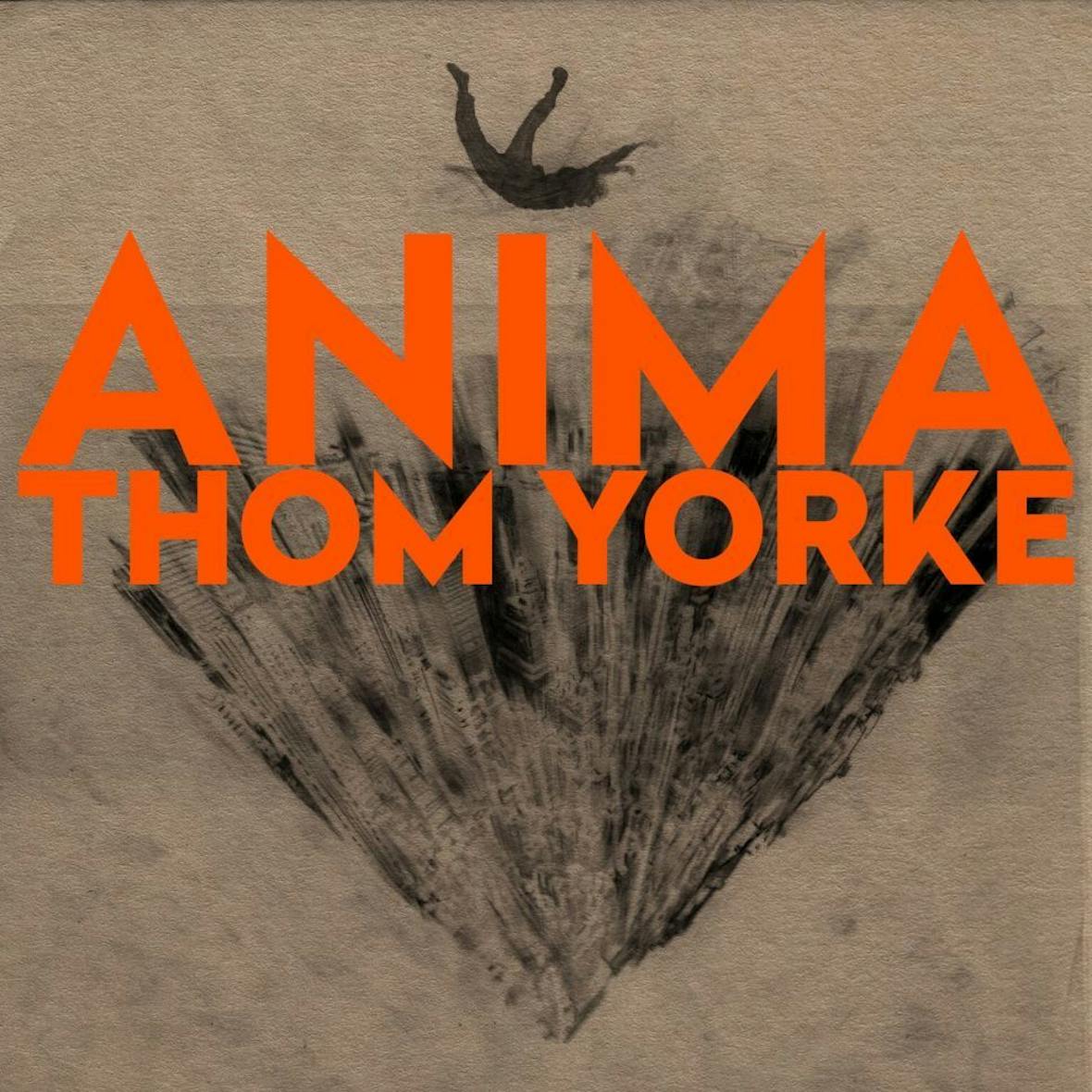 The Thom Yorke solo album we deserve
RAT­ING: 3.5÷5
So, ani­ma: a Latin term, once describ­ing breath, soul, spir­it, vital force. Then Carl Jung applied it to the uncon­scious fem­i­nine side of a man. Then, repur­posed, in cap­i­tal let­ters, it emerged as the title of an album whose release was announced bare­ly a week ago.
So, ANI­MA: a title from a ​"dead" lan­guage, a pio­neer­ing ear­ly 20th cen­tu­ry Swiss psy­chi­a­trist, a mid­night drop, plus a guer­ril­la adver­tis­ing cam­paign on the streets of Bris­tol, the leaflets fea­tur­ing a draw­ing of a space­man and the words: ​"Have you lost your dreams? Don't despair. Here at ANI­MA we've built some­thing we call a Dream Cam­era. Just call or text the num­ber and we'll find your dreams for you."
Add it all togeth­er and it can only be a new album from Thom Yorke. Or a par­tic­u­lar­ly doomy episode of Black Mir­ror.
What is the Radio­head front­man telling us with the title of his third solo album? That he's in love and isn't afraid to show it? Per­haps – famous­ly and right­ful­ly pri­vate, Yorke has begun pub­licly talk­ing of, and appear­ing with, his girl­friend, Ital­ian actress Dajana Ron­cione (who appears in the Paul Thomas Ander­son short film that's being released on Net­flix to accom­pa­ny the album). And at moments on ANI­MA there are snatch­es of what would could be emo­tion­al can­dour. See: Impos­si­ble Knots, which has frankly groovy bass and the sound of a man keen­ing and, pos­si­bly, swooning.
See also: Twist, anchored by a love­ly, acid house-squelch and bounce, with Yorke's voice flut­ing and hov­er­ing, almost falset­to, the track swelling over its sev­en-min­utes into a warm, mantric rush.
Or, is the hymn­ing-of-her that's the con­cept of ani­ma a nod to the fact that we're going to hell in a hand­cart, the world pitch­ing into the abyss cour­tesy of, as per, ur male lead­ers with their fin­gers on the button/​Twitter icon?
Cer­tain­ly famil­iar Yorke con­cerns – anx­i­ety, dystopia, jit­ter­i­ness, we're all doooomed – seem to abound in this nine-track album buzzing with glitchy elec­tron­ics, dis­em­bod­ied voic­es and mum­bled imprecations.
Open­ing the album, Traf­fic starts like a behe­moth-heavy Mas­sive Attack before the throb and whoosh of syn­the­sis­ers flood in, with out­rid­ers of clat­ter­ing beats. ​"Show me the mon­ey… I can't breathe… there's no water…" the lyrics swim into earshot. And, then, talk of ​"foie gras" and a ​"brick wall", which is either a descrip­tion of a bru­tal­ist Parisian restau­rant of the future, or a metaphor for… some­thing. By the end, the harpies have gath­ered, bab­bling voic­es con­verg­ing round an agi­tat­ed – and pos­si­bly hun­gry – man.
Then up comes Last I Heard (…He Was Cir­cling The Drain). Domes­tic ter­ror and/​or urban claus­tro­pho­bia? Take your pick: ​"Tak­en out with the trash, swim­ming through the gut­ter, swal­lowed up by… by the city, by the city, by the city…"
Twist recalls the itchy elec­tron­ics of Radiohead's Amne­si­ac, coloured by swarms of mul­ti-tracked Yorkes. It's a insect-cloud of choral voices.
There are moments of respite and relief to this album, made with long time sym­pa­ti­co pro­duc­er Nigel Godrich. There's a thrilling pace and rush to The Axe, with what sounds like steel drums (but won't be). I Am A Very Rude Per­son is pos­sessed of (a) a bril­liant­ly wry and self-aware title, and (b) lis­som funk that offers the deli­cious prospect of The Thom York Dance on his exten­sive world­wide-apart-from-the-UK tour start­ing this summer.
Dawn Cho­rus is quite beau­ti­ful, a moment of space, respite and colour in an album that oth­er­wise skit­ters and skids in mul­ti­ple shades of grey. Yorke's close-quar­ter, spo­ken-word, man-adrift-in-love vocals are ANIMA's best, too.
Broad­ly, though, we've got the Thom Yorke solo album we deserve: nine songs of stress-elec­tron­i­ca, ele­gant­ly craft­ed and deeply felt and frown­ing-not-smil­ing, and sure to reveal hid­den depths, mean­ings, melodies and, prob­a­bly, anger, every time we go back to it. Which, like moths to a flame, we will.
How quaint the angst of Para­noid Android feels, 22 years on. Now in 2019, shit has got real­ly real and AMI­NA is here, the uneasy lis­ten­ing of the summer.
---