TYSON: ​

"

It's taken me till now to find my little path"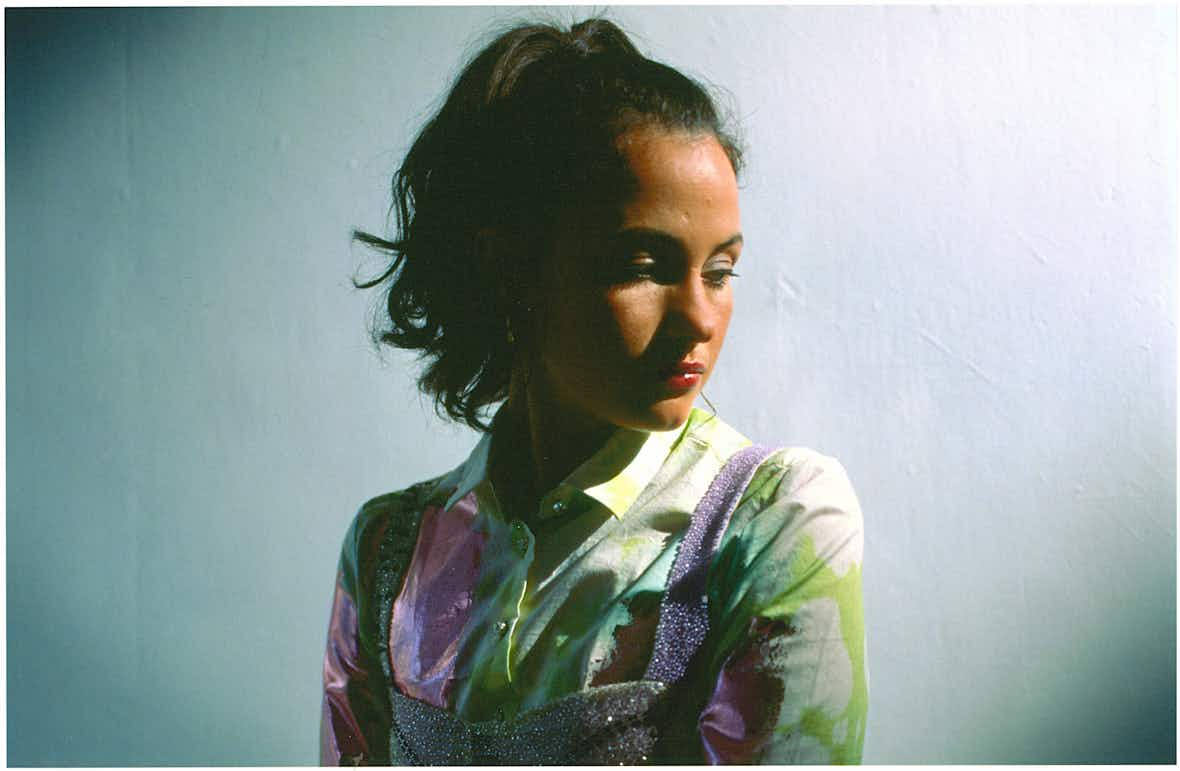 Having lost her voice due to health issues, Tyson McVey has regained her creative confidence ahead of her new EP.

The video for TYSON's song Red Handed is all hazy film, blink-and-you'll-miss-it clips of archive family footage and flickering shots of the singer in motion. The visuals capture the feel of her new songs: intimate, laidback and totally unpretentious.

On TYSON's forthcoming EP, the follow up to 2020's Moonlight Mixtape, she's allowing herself to be ​"more emo" over bare-bones, woozy production courtesy of family friends like Oscar Scheller and Four Tet. Her buttery vocals sometimes resemble those brooding conversations that spill out after a night out when still slightly buzzed. ​"Emotionally, I'm in A&E," she sings on Pisces Problems.
When I speak to her over Zoom, the 32-year-old is tending to label duties (the EP will be released via LMP Recordings, an imprint she co-founded) in between watching ​"a disgusting amount of TV" and teaching herself to use the music production software Logic to alleviate lockdown boredom.

Tyson McVey has been primed for musicianship before birth. In 1988, her mother Neneh Cherry famously stunned the UK by giving an energetic Top of the Pops performance whilst heavily pregnant with her. TYSON's sisters Mabel and Naima are fellow musicians, while her step-grandfather was the jazz innovator Don Cherry, and her dad is the Massive Attack producer Cameron McVey.

It's often expected that children of stars will want to fill their parents' shoes, but it's a calling TYSON's often found herself working against, rather than towards. ​"Music is at the core of our family, for sure," she says. ​"But when there's something pretty much everyone in your family does, you want to rebel and find your own thing. I refused to have anything to do with music for a long time, so it's taken me till now to find my little path."
Prior to music, TYSON studied Anthropology and Politics at Goldsmiths, but she ended up ​"quite lost" and conflicted over what to try next. She formed the leftfield electropop duo PANES, who made ripples in the London scene in 2014. But a combination of studying for her masters, a difficult relationship and rapid exposure for the band caused her so much stress that it made her physically unwell, stalling her musical activity and knocking her confidence.
"I ended up with nodules on my vocal cords and lost my voice completely," she explains. ​"I couldn't speak for very long, or very loudly, for about two years."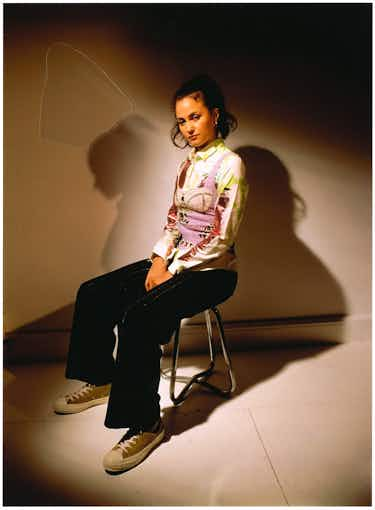 She underwent an operation and a further year of intense vocal training in order to bring her voice back. ​"In the beginning, it was a bit of an identity crisis, but it turned out to be one of the most important times in my life so far. While I wasn't able to sing I had a lot of personal development, and it feels good to be where I'm at now. I'm very ready to just make more and more music."
Now she's regained her confidence, she's committed to paying it forward. LMP Recordings is a long-developed venture stemming from Ladies Music Pub, the collective she co-founded with Konichiwa Records' label manager Hannah TW. Joined by team members Marina Garvey Birch and Nellie Owusu, the group functions as an online forum allowing women and other marginalised genders in music to network, collaborate with one another and share advice, borne out of the founders' own brushes with sexism in the industry.
"On an industry level, [women, gender variant and non-binary peoples'] relationships with each other aren't nurtured," TYSON says. ​"You can only get so far because there's just this wall of old school, dusty dudes at the top!" Ladies Music Pub has now expanded to a thriving network of over 2000 members, fulfilling the founders' vision of supporting ​"everyone who isn't top of the food chain."
I suggest to TYSON that there's a significance to her story, and that her ability to overcome self-doubt and achieve this much is very moving. ​"It's fine," she smiles, summarising her trajectory with a casual coolness. ​"I'm not in a rush."


More like this