Listen to a pulverising Face Mix from Varg²™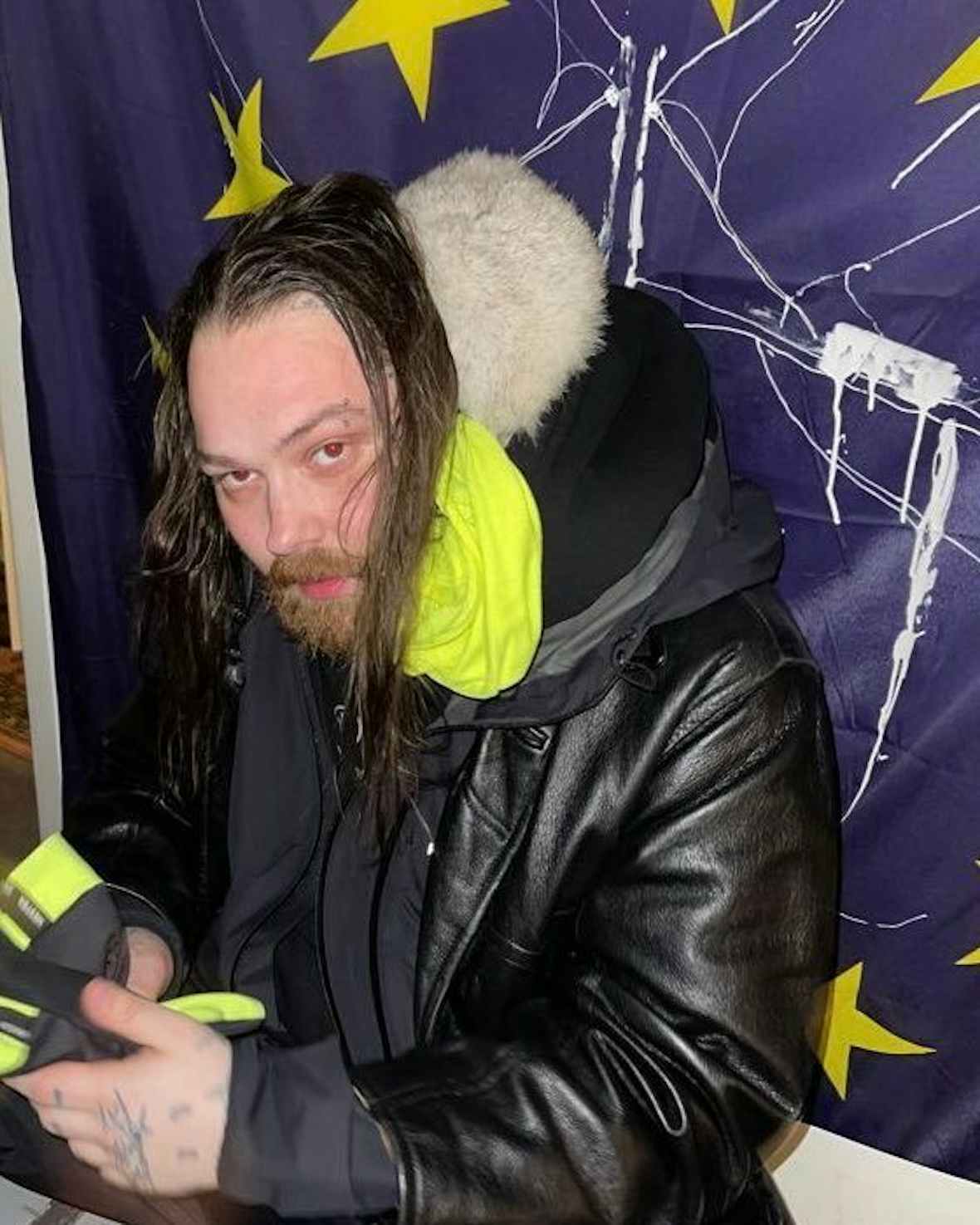 The Swedish artist merges trance, trap and jungle ahead of his tour with Drain Gang.
For around 10 years, Varg²™ has been a distinctive figure in Sweden's experimental music scene. He's consistently broken genre conventions, challenged the values of the so-called underground techno world and supported an international network of like-minded artists via Northern Electronics – the label he co-runs with Anthony Linell.
The Stockholm producer will be joining Bladee, Ecco2k, Thaiboy Digital and Whitearmor of the Swedish collective Drain Gang on their world tour, which kicks off 27th February in London. Ahead of the shows, Varg²™ has put together an intense mix of trance, trap, techno, jungle and breaks. Check it out below and download THE FACE's Drain Gang zine here.
Other than music, what inspires the tracks that you make?
My mother Anne and father Ove (you cant spell love without Ove), Ursviken, M4j4, Skellefteå AIK, puppies, kittens, stones, moss, people turning 2 soil, sugar free Red Bull, pineapple, pinal gland, SSRI, GABA receptor altercation, I have constant migraine, tinnitus, Bathory, the Swedish police force, Swedish House Mafia, the German metal band Varg, rats, Slayer magazine, water, H13 discipline helmet, hollow trees, hollow hearts, hollow bodies, hollow points, hammers, hotels, honey, ondskab, happiness! Sunshine! Love! LOVE FLOWERS!

If you could bring one closed down venue back from the dead, which would it be?
There used to be a club in Stockholm called Svarta Dörren in the Solna C metro station. It was mainly noise music and DIY raves till early morning. Some really good shows happened in there, I even recorded the first Nordic Flora:Heroine record in this venue. Once we poured out rotten blood all over the floors and we had to perform in that stench of molten death all night. Often the toilet broke and piss would pour out all over the bar area. To be able to smoke inside, do basically whatever the fuck you want and in the morning hours open the doors and literally be inside a metro station full of morning commuters felt very surreal in a stale and law-abiding city like Stockholm.
What kind of set do you have in mind for the tour with Drain Gang?
Im Cupid2™, the music is my arrow. Uplifting melancholic industrial EDM music for the lost lovers out there.
Tracklist:

TRILL – OG MURDA
UNKNOWN – GLISTEN
VAN BOOM & WHITEROSE – UNTITLED
CHIEF KEEF – NEED
EXPLOITED BODY – CONTORTION
YEN TOWERS & MINI ESCO – MITSU DELUXE
AGE COIN – UNTITLED
WALTON – PJD
PINCH – ACCELERATED CULTURE
AQUAPLEX – FORCE IN YOUR HEAD
COMPOSURE – UNIVERSAL ACTION
E SAGGILA – BLUE AMPS
VAN BOOM – UNTITLED
SZARE – SINK HOLE
ALBERTSLUND TERROR CORPS – HUSTLE HELE DAGEN
BRANCO – 4X4
VARG2TM – STARS COME OUT AT NIGHT /​FBT
ESCHA & YTEM – UNTITLED
JUSTIN BIEBER – LONLEY (YAMANEKO)
UNKNOWN – UNTITLED
ACKIE – CALL ME RAMBO
Share

More like this