Are the Wu-Tang Clan related to a Native American tribe? 10 myths busted
The Face sits down with the seminal rap group to get the truth behind the Wu-Tang folklore.
As soon as they grouped together in the early ​'90s, the Wu-Tang Clan began to write their own mythology. Hundreds of hip-hop acts surged on both the West and East coasts of America during this era, but the Wu-Tang Clan stood out with their artfully hardcore sound and references to kung-fu philosophy, Mafioso culture and the religious teachings of the Five Percent Nation.
Comprised of nine intensely charismatic MCs with clashing egos, over the last 25 years the group have also earned notoriety for their regular internal beefs and run-ins with the law (ahead of this interview, their publicists request that I don't bring up Once Upon a Time in Shaolin – the ​"one of a kind" album which ended up in the possession of the incarcerated pharma bro Martin Shkreli – and I respect it).
To discuss some of the stranger-than-fiction stories which have circulated over the years, I meet with approximately half the Clan at the opulent Kimpton Fitzroy hotel in Central London. They're in good spirits. RZA and Young Dirty Bastard – who tours with the group to perform his late father's verses – freestyle right up in my face, throwing random questions at me and rhyming off the back of my answers. That evening, Wu-Tang headline a sold-out show at Wembley Arena as part of the Gods of Rap tour with fellow rap vets Public Enemy, De La Soul and DJ Premiere. Despite Method Man's absence, the Wu put on an excellent show; the group's sound rugged but energised as they run through an arsenal of gritty rap classic alongside a few deep solo cuts. It feels appropriate when RZA when sprays bottles of champagne over the front rows.
I have the honour of joining RZA, Ghostface Killah, Capadonna, Inspectah Deck and Young Dirty at a round table as they dine on gnocchi, tenderstem broccoli and parmesan fries. They chuckle, smile wearily and shake their heads in disbelief as they revisit memories from their wilder years, and Young Dirty Bastard listens in like a keen student. So here are 10 myths about the Wu-Tang Clan – clarified by the group themselves.

MYTH #1: BJÖRK FLEW TO NEW YORK TO MAKE SONGS WITH RZA IN THE ​'90S.

RZA: Yeah, me and Björk recorded about five songs together. We recorded them on ADATs, I got the tapes somewhere. Me making the beats and her doin' some singing.
The Face: Will they ever see the light of day?
RZA: I don't even have an ADAT machine no more!
MYTH #2: MEMBERS OF THE WU-TANG CLAN ARE RELATED TO A NATIVE AMERICAN TRIBE IN NEW YORK.

RZA: [On Reunited] ODB says ​"the Indian who sold Manhattan to the white man – my grandfather!" It's true. His grandfather was Chief Cuffey of the Shinnecock [Indian Nation].
MYTH #3: INSPECTAH DECK ORIGINALLY HAD A VERSE ON TUPAC'S TRACK GOT MY MIND MADE UP.
Inspectah Deck: Method Man was doing a video out [in LA] for a song [with Dru Hill] called This is How We do it. Some shit happened out there with Nate Dogg, BG Knocc Out… all types of wild shit.
RZA: [Laughs]
We go to Daz' house. Me, Lady of Rage, Redman, Daz, Kurrupt – their whole squad, some Dogg Pound shit – was on the record. Suge Knight bailed Tupac out [of prison] and Tupac went to Death Row, took all that shit from Daz for his album. Tupac didn't want everyone on the record, so a lot of people came off – me being one of them. But they forgot to take my adlibs off.
RZA: [Laughs]
Inspectach Deck: My adlibs are rocking on the record by themselves. But they could have just left the verse on! It just had me laughing. But somebody must have found the real song and put it out there. You can go on the internet and find the song with my verse on it.
Capadonna: Same thing with [Notorious BIG track] A Long Kiss Goodnight. I jumped on that song with Biggie and shit. It was me and Biggie at first. The version is out there.
RZA: The version is out there?! Wow. Motherfuckers.
Capadonna: Yeah, some kid in Indianapolis. These young dudes have copies.
MYTH #4: OL' DIRTY BASTARD ONCE SAVED A YOUNG GIRL FROM A BURNING CAR.
Elder member of the group's entourage: I was there. Me and Murdoc was walking down 14th Street [Brooklyn] and Dirty and [rapper/ODB's cousin] 12 O'Clock came out the fish market. And there's some traffic, some noise, somebody got hit – like ​'oh my god the girl's under the car!'. And people just stand around, nobody's helping the girl. Then Ol' Dirty's like ​'nah pick the car up' and he started lifting the car, then seven people are helping him.
And then he went to the hospital and did not tell the family who he was, and then her uncle came in about a week later – [ODB] had been sitting with her every day – and her uncle was like ​'that's Ol' Dirty Bastard!' and made a big scene in the hospital. The family never knew, he'd just told them he was a regular guy, a good Samaritan. [This was] ​'97. That was when Dirty was in the news every time I turned around.
MYTH #5: GHOSTFACE KILLAH AND RAEKWON WERE INTRODUCED TO NAS' MUSIC BY TWO BRITISH GIRLS.
Ghostface: True. They was French. Remember them girls? They had a little van and shit. They put us on to Nas' joint.
RZA: What song was it?
Ghostface: There was five of them – they had One Love…
RZA: Oh, they had the [Illmatic] demo early?
Ghostface: Yeah, they had the joints, like five songs… This must have been ​'93.
The Face: Where do you think those girls are now?
Inspectah Deck: They're somewhere eating those Chupa Chups lollipops. Remember the Chupa Chups lollipops? They always used to have those things. They used to have bags of those shits.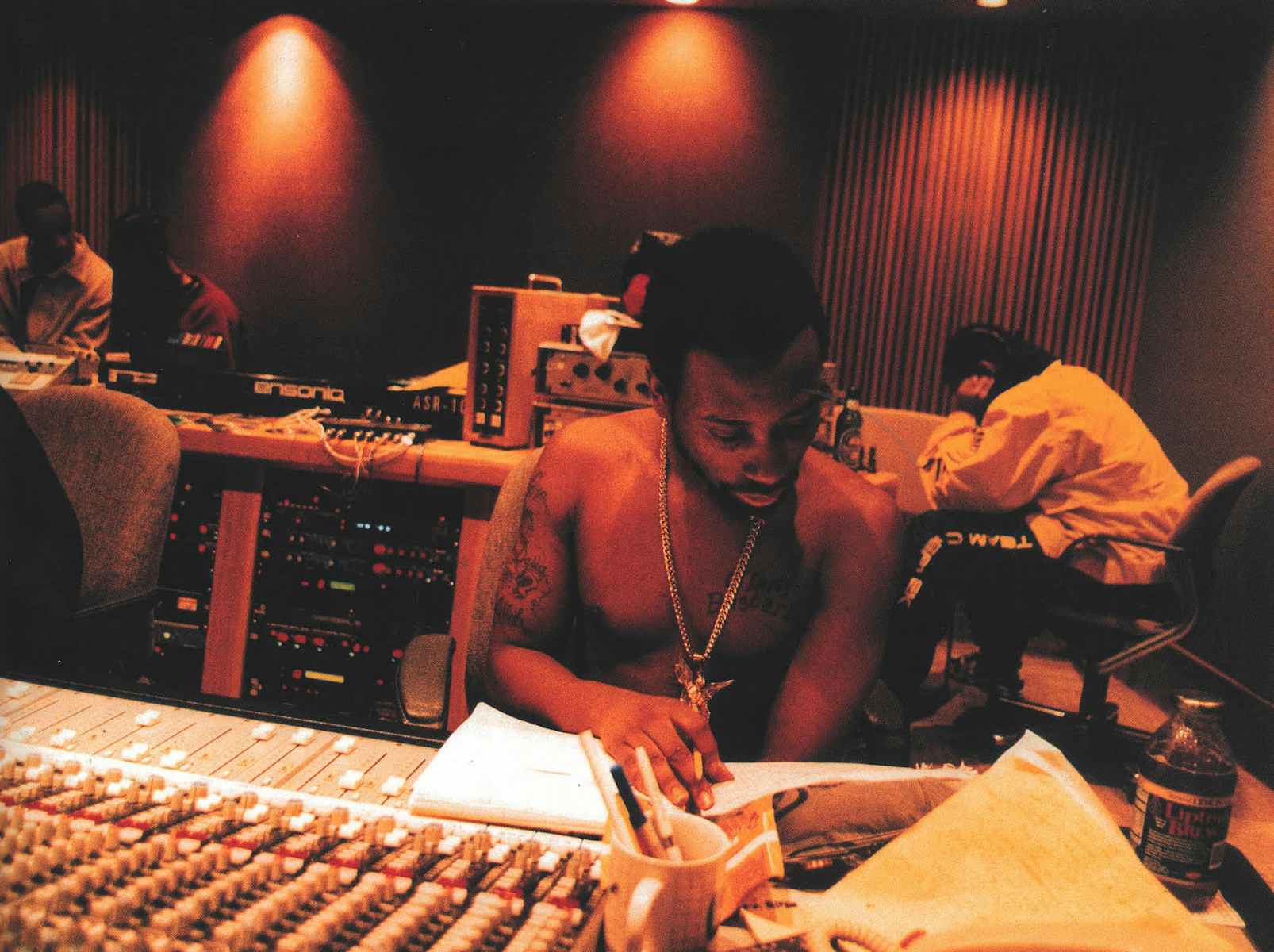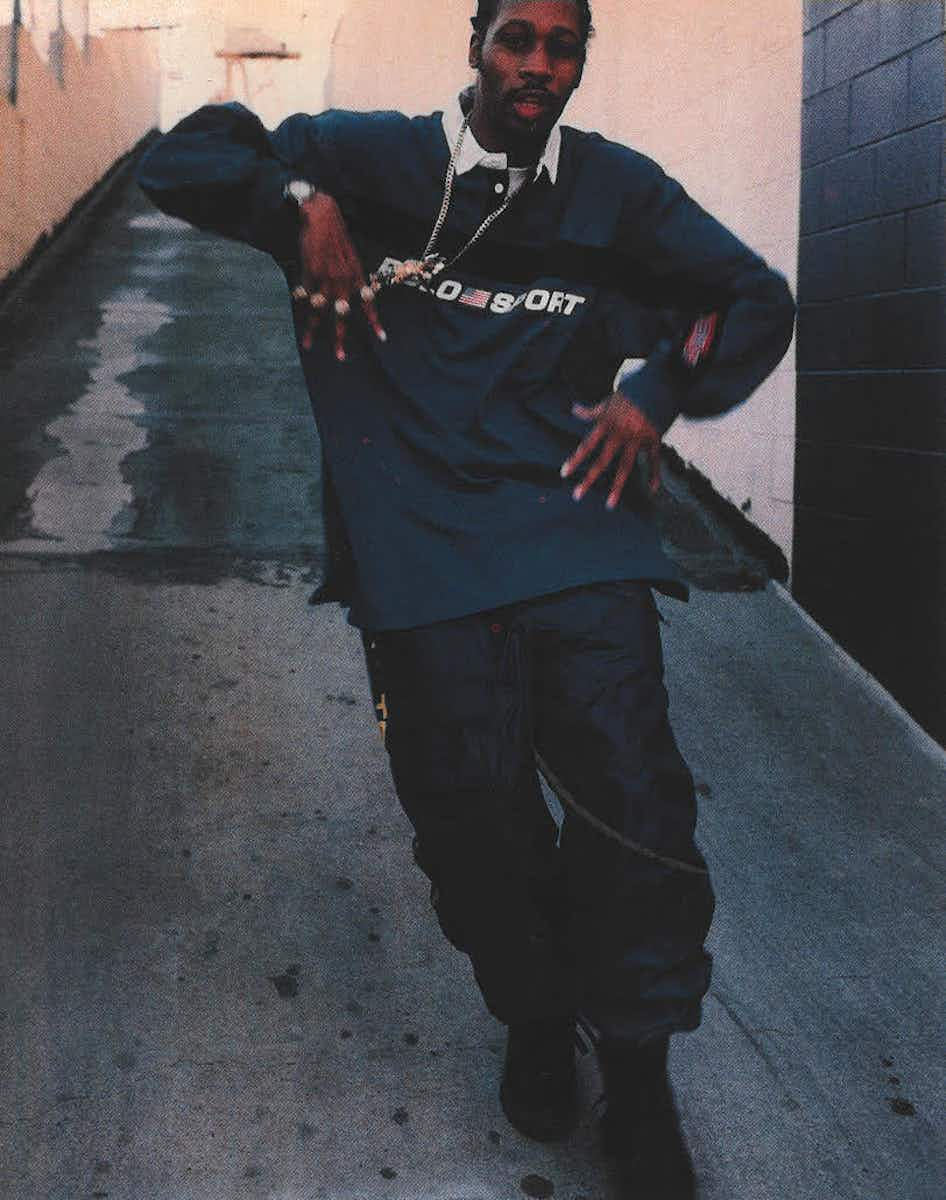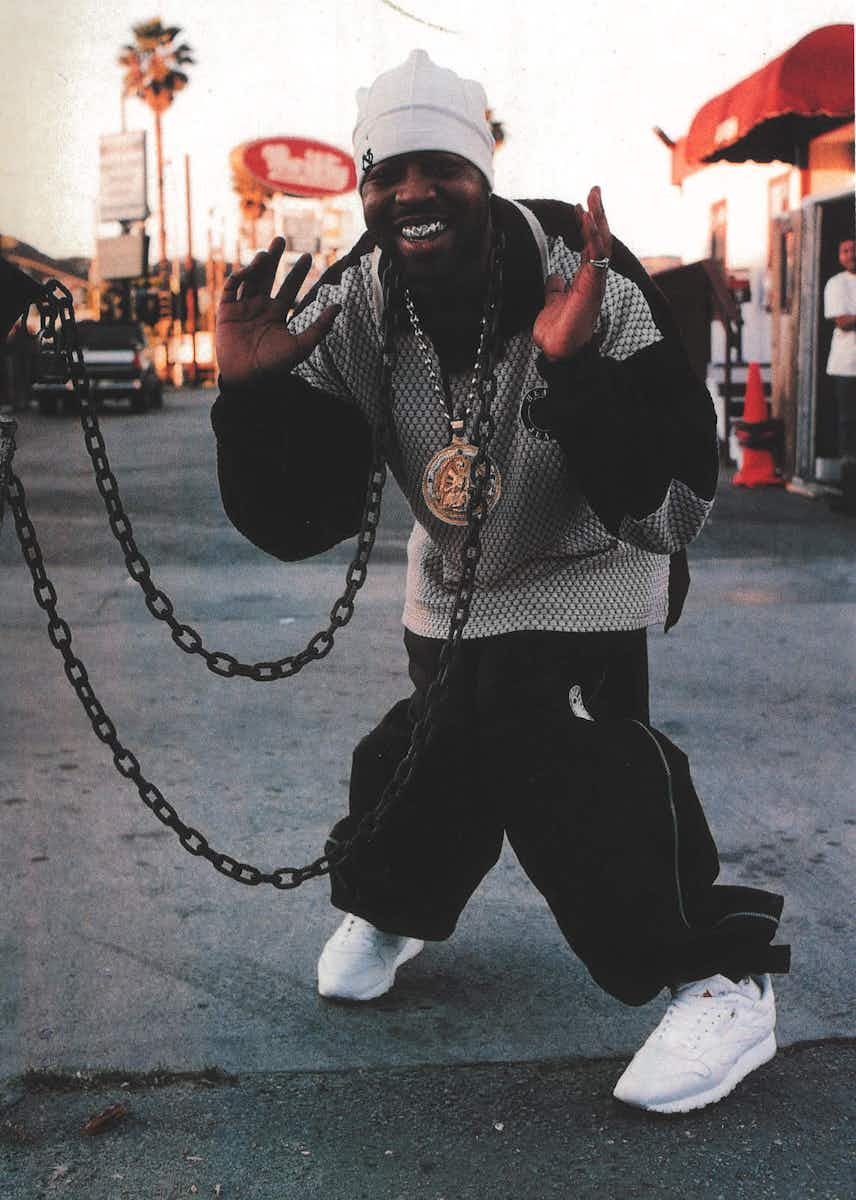 MYTH #6: OL' DIRTY BASTARD BROKE OUT OF JAIL TO PERFORM WITH WU-TANG CLAN IN NEW YORK.
RZA: Yeah, he showed up.
Capadonna: We did a show in Rikers Island for Ol' Dirty.
RZA: Oh yeah, that's different. We all went to the jail, and performed for Dirty in the jail.
Capadonna: That was real. And we had 40s in there!
RZA: We had 40oz, Dirty's eating mad burgers in there too, fuck all that vegetarian shit!
The Face: When was this?
RZA: I don't know, ​'99? Maybe ​'99 or 2000, when they first locked him up and shit.
The Face: So where exactly did you perform in Rikers Island?
Capadonna: In the yard, I think it was C‑76.
RZA: It was bugged out.
Capadonna: The inmates was in the yard with us. They wasn't locked up, they was standing right there!
[Everyone laughs]
RZA: But as far as ODB breaking out of jail [to play a show] – in America, they've got jails where like, you're in jail but they want to put you in for like evaluation, or a drug evaluation. But you can't leave there. You're locked up there, but it ain't like there's bars. You can sneak out of there.
Capadonna: Like I was on a work release up in Lincoln House [Correctional Facility] in Manhattan on 110th street. We had to come back every day work day, then we had the weekends off.
RZA: Sort of like a halfway house.
Capadonna: So I got fired from a job, if you get fired they're gonna lock you back up. So I was like ​'fuck that' and I skated on ​'em for like a year and a half. When they let me out to go for that job, I just never came back.
RZA: Yo, but they got you.
Capadonna: Yeah they sent me straight to [maximum security prison] Sing Sing!
RZA: But Dirty did it, the same thing like that. He showed up to a Wu-Tang show in disguise.
[Everyone laughs]
RZA: He was disguised. He was like ​'yo, I got to go' and I was like ​'one more song!'
The Face: The legend goes that he signed an autograph for an undercover police officer in McDonald's after the show.
RZA: What happened was after the show, he went to Philly. Because a lot of his Brooklyn Zu crew dudes was in Philadelphia. At a McDonalds, he signed an autograph for some lady cops. And everyone was like ​'yo that's Ol' Dirty Bastard, he's a fugitive'. You know what I mean? Then he's back up in the box and shit. Lady cops call for backup.
Capadonna: [Shakes head] Set him up…
RZA: They didn't set him up, it was just like ​'we got him, he's right here!'
Capadonna: ​'Just sign this right before we take you!'
Ghostface: They got that autograph though.
Inspectah Deck: ​'Can I get an autograph before we throw you in the slam?' Man.

MYTH #7: CAPADONNA TAUGHT METHOD MAN HOW TO RAP.
Capadonna: Method Man said that?
The Face: I remember it from a YouTube interview.
Capadonna: We basically just taught each other. We just been ping-pongin' off each other. [Meth] was definitely one of the most intriguing MCs I'd come across at that time. Every day he carried his rap book in his back pocket. And we went to high school together, we didn't have no music class but sometimes the teacher used to let us have a room and do whatever we wanted to do all day.
RZA: Capadonna was one of the first MCs to have popular tapes, from Park Hill, that inspired other niggas to have their [own] tapes.
Capadonna: I wasn't ever recording them though [laughs] somebody else was.
The Face: Bootlegs?
Capadonna: It wasn't no CDs, we had to press play and record on the box and do it like that.
Inspectah Deck: And make a tape, the tape would circulate through the hood. Somebody would drive around with a boombox, like ​'this that new Cappa shit!'
Capadonna: There was no money, just doing it. I didn't even know this type of hype was happening. That's why I thank all my brothers for inspiring me and pushing me like this. I didn't even want to do it at first.
MYTH #8: THE SNARE DRUM ON BRING DA RUCKUS IS ACTUALLY A TIN OF PAINT.
RZA: That particular snare… yeah, there's some sounds on that song which come from banging on garbage cans, buckets, nah mean? And our engineer Carlos [Bess] took the drum set and put it in the elevator shaft. But [our engineers] were also trying to be our producers. In the sessions, they'd do all types of shit on our dime, then give it to me, then charge me for it. [This guy] recorded all these drums, put them all on DAT and that bank of drums – three of them became my drums for a lot of the Wu stuff. Later on he released it as a vinyl on a record label, and the guy came back and sued me for it. Uh-huh. I payed my 30 grand.

MYTH #9: A BIG BATCH OF WU-TANG MUSIC – INCLUDING INSPECTAH DECK'S FIRST ALBUM – WAS LOST IN A FLOOD.
RZA: What happened back then was we had floppy disks in those cases. So Inspectah Deck had like 12 to 15 disks in his section. Everybody [in the group] had their section, these were going to be the beats for their albums. Then I think I lost about 100 floppy disks or more. If you're a producer, you have records and shit on the floor. My studio is in the basement. The plumbing is bad in that place. And when it rains, it floods, but you don't know that. Now life is getting good for us, everything's going right, we've got a deal, we're going to get rich, I'm ready. Come home from one of those fuckin' shows we did – a fuckin' flood. So then I started putting my shit up higher. Then we had another flood, right after we finished [GZA's ​'95 debut album] Liquid Swords. After that I moved [the studio] to the Wu Mansion, where we recorded Triumph at.
Inspectah Deck: I tried to save that bag of disks many times man. I brought that shit to the Whitehouse, my people in DC, to use their clean room. This dust free room for sensitive data and material, white suits and gloves and shit. They tried to recover the data. It cost me ten grand. But if I could have got that batch of disks back? It would have been worth it. But the water damage was too severe. It had sat and marinated. Some kind of corrosion.
RZA: That shit was sewer water, it wasn't like it was healthy.
Inspectah Deck: All types of elements in there that fuck the data up.
MYTH #10: THERE HAD TO BE NINE MEMBERS OF THE WU-TANG CLAN BECAUSE THERE ARE FOUR CHAMBERS IN THE HEART, AND 9 X 4 = 36.
RZA: That's right. But it wasn't a total motivation for adding Masta Killa to the group, he earned that position.
The Face: It was a toss up between him and Killah Priest right? That's what's widely believed.
RZA: You know what? I don't know. It's hard to say that. Because RZA is GZA's first student. Killah Priest is his second student. And Masta Killa is his third student. You know what I mean? So they're my classmates basically. But Killah Priest is a different type of dude than Masta Killa, and so I don't think he was going to be a Wu-Tang Clan member. And Masta Killa and GZA were so bonded. And Masta Killa was so unique and honourable. Da Mystery of Chessboxin' became his official stamp.

More like this