It sends the nation to a halt faster than a centimetre of snow in December (and divides the nation more than a jar of Marmite). We're talking about Love Island: the ITV2 reality show that sees a group of fit, half-naked people finding love. On an island (naturally).
Whether you like it or not, it feels like all anyone can talk about at the moment. Why? Well, mindless voyeurism for one. But also because it's just Proper Good Telly. A chance to see all manner of relationships and interactions laid bare on the small screen. A great anthropological experiment you can watch with a brew and a bacon butty. Scripted by Shakespeare. Dressed by Nasty Gal.
Still, we have questions. And while Aftersun, the Love Island companion show, gives us somewhat of an overview, what we need is someone who'll unpack the meat in full force. A person unafraid to lay on the big questions factor 50 thick.

For our final fifth episode (boo!), Raven Smith has enlisted the help of serial dater Amelia Dimoldenberg. She's taken a fair few of the UK's biggest music acts on dates – to chicken shops – so we'd like to think she knows a thing or two about the rocky path to true love. They'll be rounding up Love Island 2019, discussing the contestants in the – gasp! – real world, the brilliance of Amber and Greg winning in the shock turn-of-events and… Chris Hemsworth. Enjoy!
Also, you can listen to the entire series on Spotify here.
Our fourth episode welcomes guest and queer heartthrob Olly Alexander, also the lead singer of Years & Years. While he's known for singing a catchy tune or two, he's also a fierce advocate for LGBTQ+ rights, as well as promoting safer sex and HIV screenings. Definitely sounds like our type on paper.


Listen now:

It Is What It Is with Raven Smith | Episode 4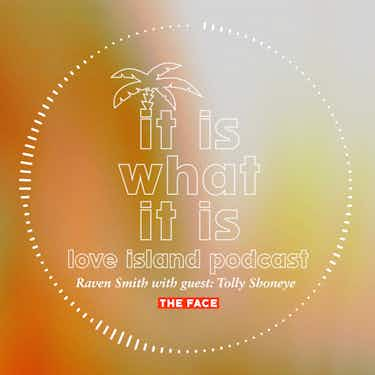 Listen now:

It Is What It Is with Raven Smith | Episode 3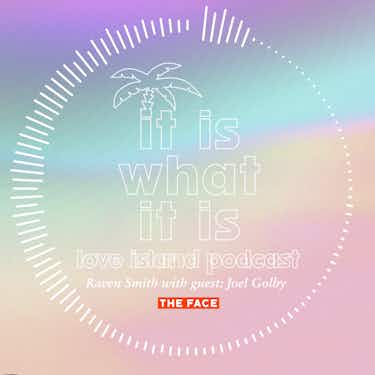 Listen now:

It Is What It Is with Raven Smith | Episode 2
Introducing our host of the It Is What It Is podcast series: Raven Smith. Instagram's answer to US Week­ly with an opin­ion on all things pop cul­ture, Raven will be joined for the first episode by the hilar­i­ous writer and direc­tor Chris Sweeney, direc­tor of BBC's acclaimed Back To Life and also co-founder of the award-win­ning pod­cast Homosapi­ens, along with Will Young.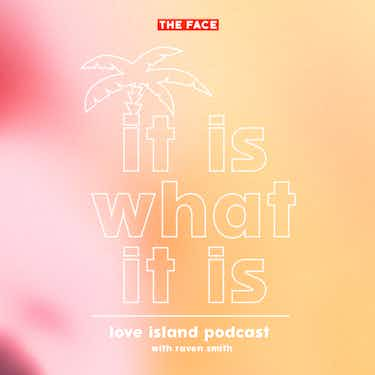 Listen now:

It Is What It Is with Raven Smith | Episode 1
Each episode has been record­ed at Sounds Stu­dio at The Stan­dard, London

More like this