CumRocket gives OnlyFans a run for its money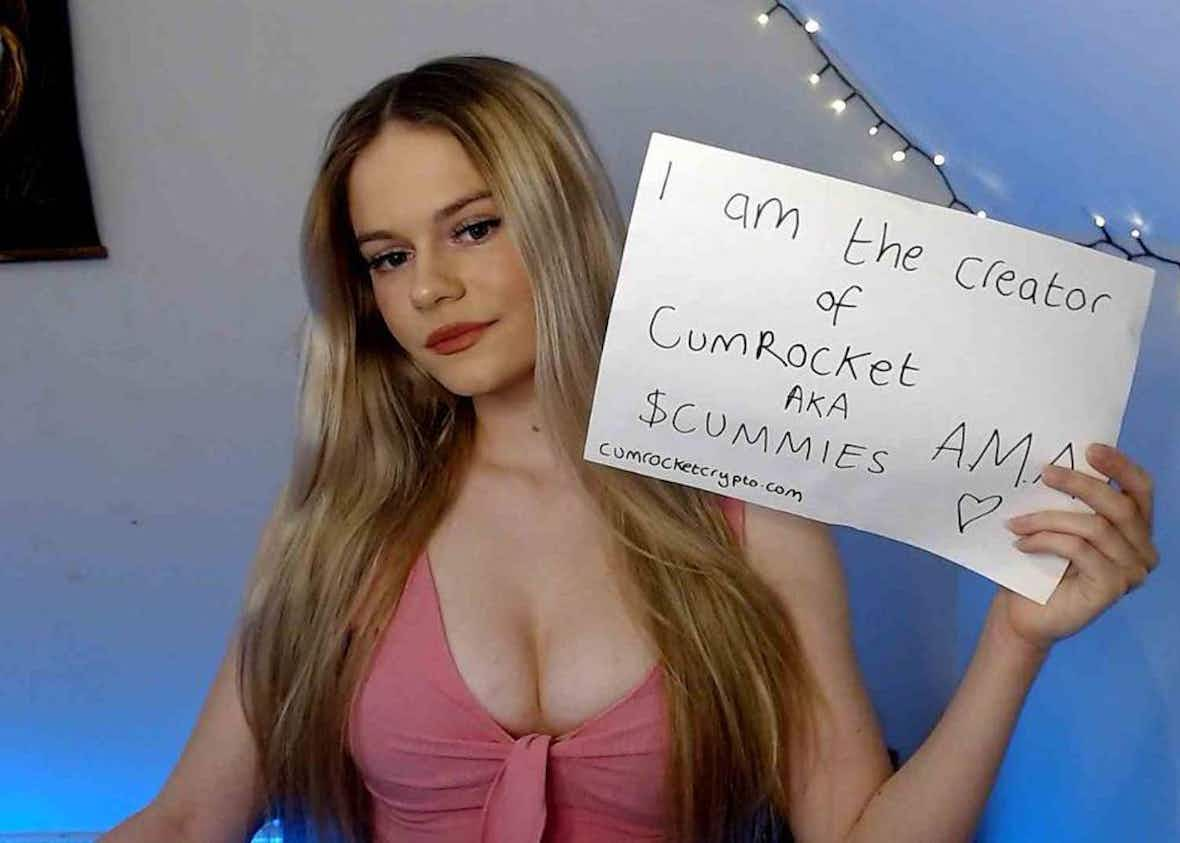 Crypto's hottest new NSFW currency, spearheaded by a young female software engineer, might just be the next big thing.
Move over, Dogecoin! Brand new cryptocurrency CumRocket is the hottest NSFW project since OnlyFans. Its main goal? To provide an NFT marketplace for 18+ content, where creators will get paid in special tokens called CUMMIES. According to CumRocket's website, this will allow for a level of anonymity that ​"other popular platforms fail to provide".
CUMMIES can be used as a tipping, messaging, custom request and sexting currency, and the NFTs available via CumRocket range from collectable anime to full adult films. Basically, it's an NFT marketplace that doubles up as a private content subscription platform.

The project was developed by a British software engineer named Lydia, who announced its creation via TikTok on 4th April. Less than three weeks later, CumRocket surged 634 per cent in a single day, taking its market cap to over $140 million and proving beyond any doubt that this is a meme coin to be taken seriously.
Some Reddit users are speculating that CumRocket has the potential to be even bigger than Dogecoin, as the currency has a tangible ​"built in, real world use" that sets it apart from the rest. Others even suggest that transactions on Porn Hub and other major adult sites could soon be made entirely via CUMMIES.
As it stands, you can buy CumRocket NFTs through Degenerate Money. The cryptocurrency has 30,000 holders – up 11,000 from just three days ago – and that number is growing daily. The project is also working towards a decentralised exchange called ​"cumswap", but beyond all the buzzwords, it looks as though there's real potential for it to disrupt the adult industry in a significant way.


More like this