Audio: From Europe With Love, Kid­dy Smile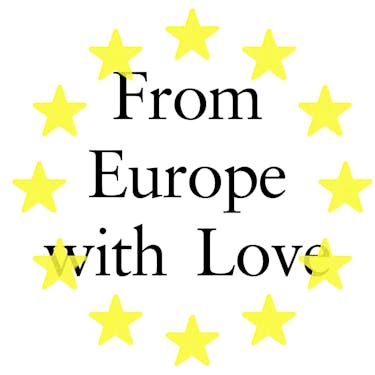 Listen now:

Kiddy Smile on Berlin
Audio tran­scrip­tion:
Berlin it's the place where, you know I do elec­tron­ic music, and you get to exper­i­ment on elec­tron­ic music over there, so I go there a lot. I go there to work. I also go there to lis­ten to music, to lis­ten to friends. I real­ly like the free­dom that you can get in Berlin.
I think my first time was per­form­ing for the Berlin Fes­ti­val. I was invit­ed to DJ and I real­ly didn't have an opin­ion on Berlin because I'd trav­elled before to Ger­many when I was a dancer and the hip hop com­pe­ti­tions hap­pened in Ger­many. I went there, but it was not real­ly expe­ri­enc­ing Ger­many, but when I went to Berlin for the Berlin Fes­ti­val, we stayed in Kreuzberg and we got to hang out and walk a lit­tle and we mixed with Ger­man peo­ple, because when you do the dance com­pe­ti­tion it's peo­ple from all over the world and you guys know each oth­er and you go to the venue, the hotel and the restau­rant and back to the hotel and you don't see the city. And I thought, ​"I think like it." And one day in the sum­mer­time — which is very dif­fer­ent then — and one of my friends was like, ​"Oh, let's go to Berghain," and I went to Berghain and I com­plete­ly fell in love with the club and thought, ​"I need to go back." It's good music, it's a good atmos­phere, the club is packed. I just like the vibe, you know and there's a lot of peo­ple from dif­fer­ent coun­tries. I always meet new friends. I think that year I went back five times!
---