How Albania became 2023's summer hotspot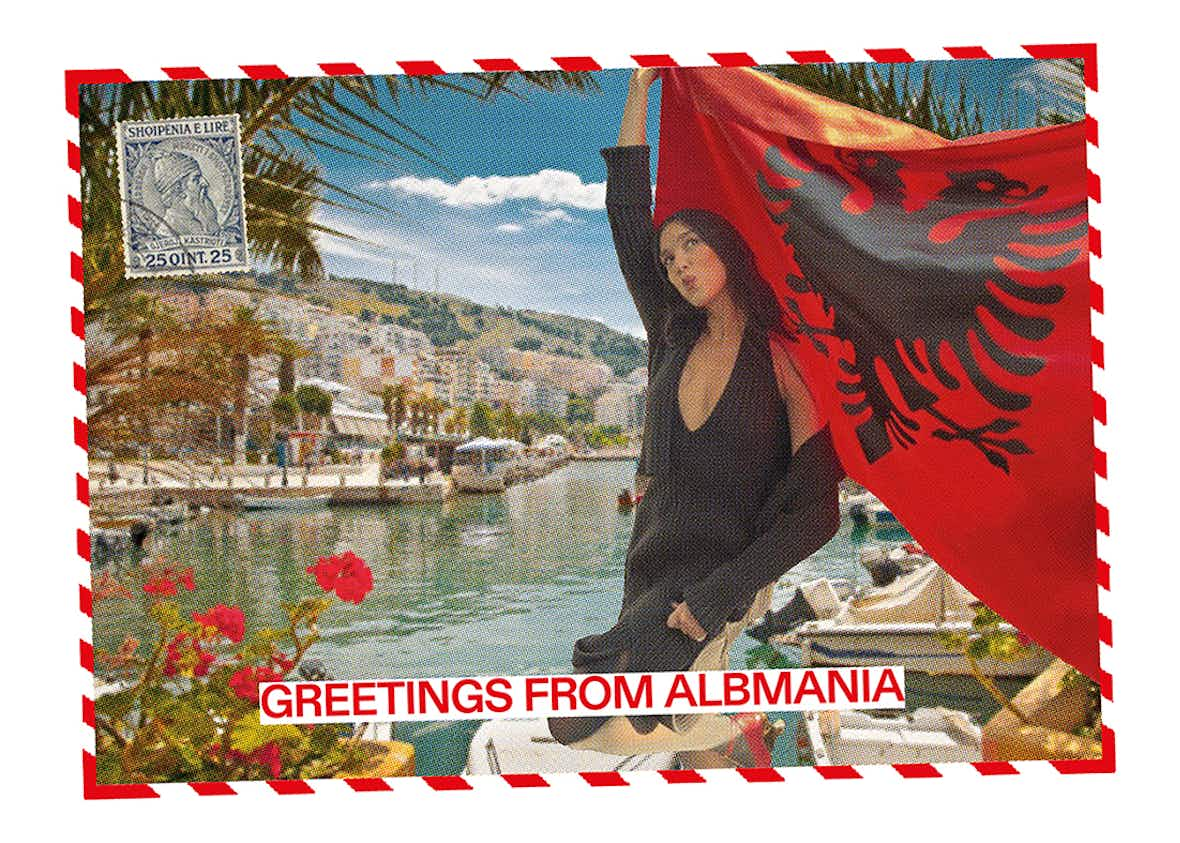 Despite the Tories' xenophobic attacks on Albanian immigrants, the country has become a go-to escape for young Brits on holiday, offering techno meccas such as Kala and ION festivals, cheap accommodation and gorgeous beaches. Welcome to Albmania.
Here's something from the travel journalism phrasebook: the more a destination is referred to as a totally different place, the more of a holiday hotspot it's becoming. Case in point? The New Croatia, the Maldives of Europe, the Caribbean of Europe, the Next Greece – also known as Albania – is enjoying a mega tourism boost right now.

Even if you haven't actually been to Albania recently, you've probably seen the sights online. For us scrollers, The Land of The Eagle has been spread across our feeds recently; everyone, it seems, has been sunbathing on its sandy beaches, dipping into its pristine waters and dancing at its festivals.

Like hungover tourists in the hotel lobby come Sunday morning, statistically, this just about checks out. From 2010 to 2019, the number of tourists heading to Albania each year tripled to a peak of 3.3 million, with a hefty 120,000 of these international visitors coming from the UK; many, though, predict that figure will soon be in the millions.
It's not always been like this. For decades, Albania all-but banned, well, everyone. The most isolated country in Eastern Europe, the Balkan nation didn't open its doors until the late ​'80s, existing as a communist state closed-off to the rest of the world. When its Stalinist leader Enver Hoxha died in 1985, tourists started to trickle in, but it was hardly speedy boarding – by 1989 only 10,000 people across the globe were heading to Albania each year. To put that it into perspective, more people cram into Ally Pally every single Friday night.

Arrivals began to stack up in the late nineties and early noughties, when the European tourism industry started to catch on to Albania's potential to compete in the Mediterranean's ongoing Sunbed Wars. Although the country still faced power cuts, undrinkable water and sewage issues, by 2003, the government's ministry of tourism was bulldozing buildings to beautify beaches and rebrand the nation; seven years later, it was Lonely Planet's best place to visit.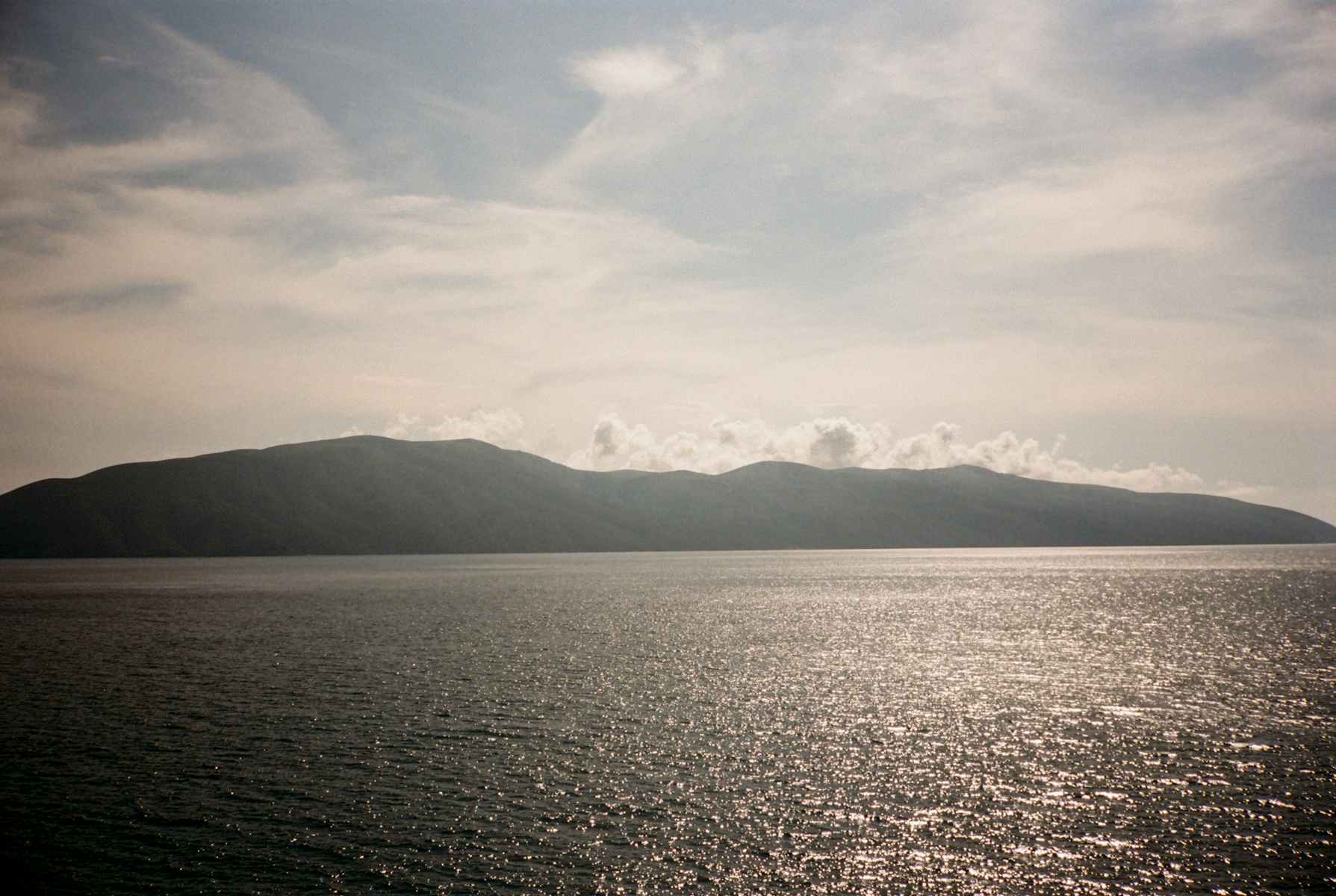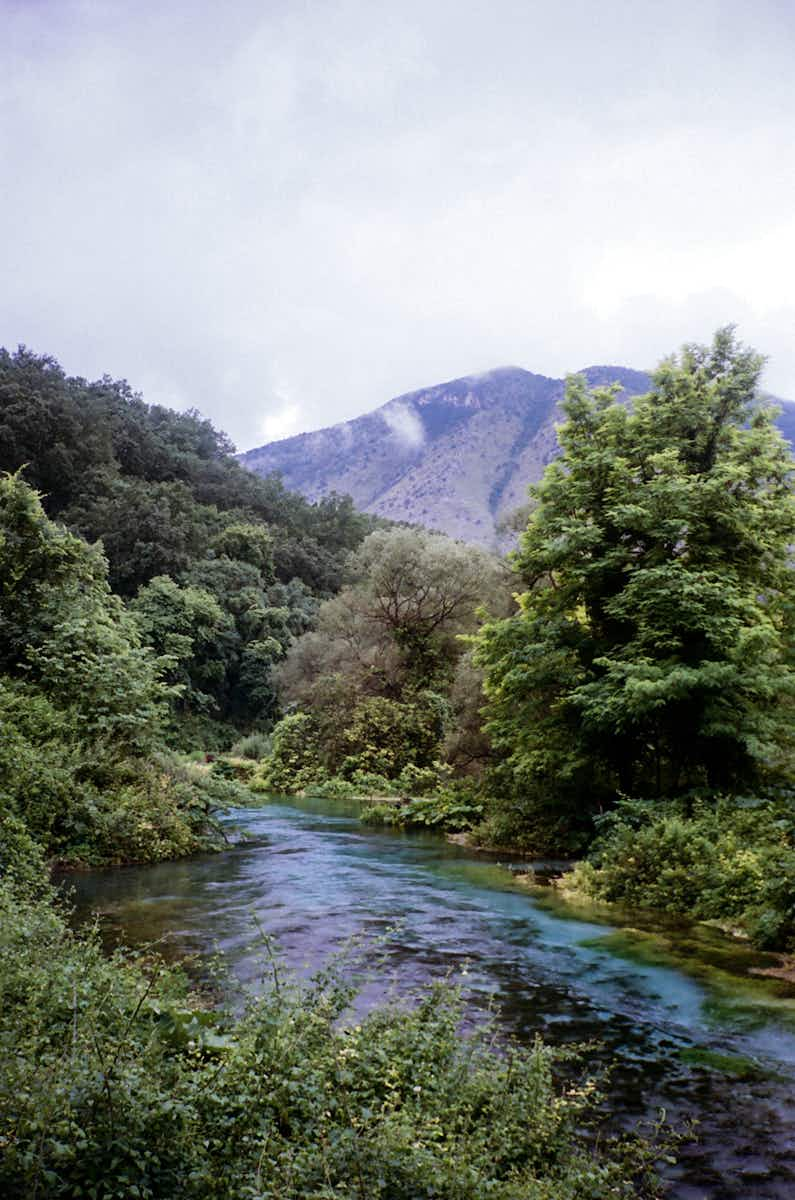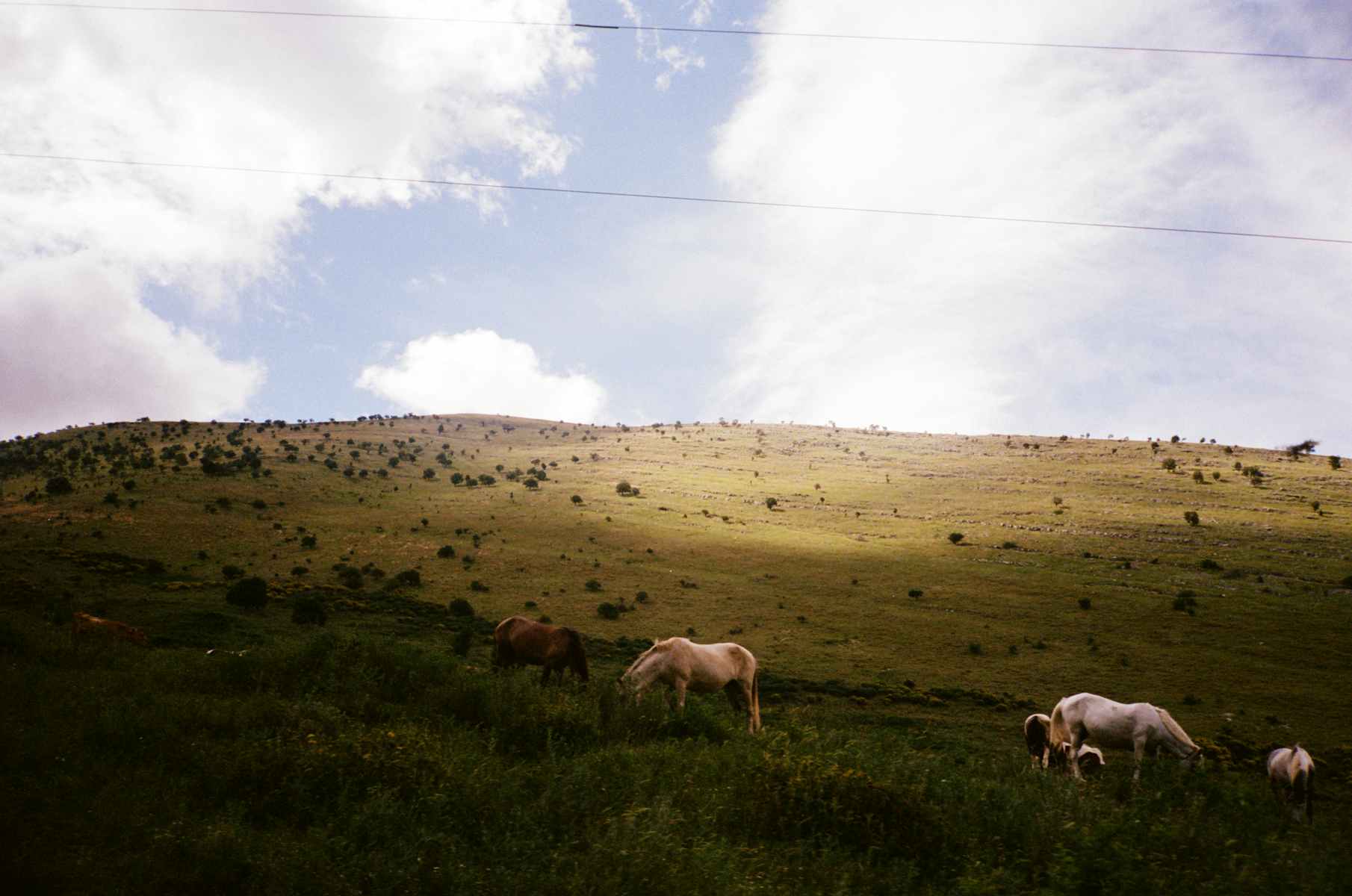 Even as late as 2017, though, there was just one single, spenny British Airways journey from Gatwick to Tirana. Now, there are over ten routes; the cheapest comes courtesy of low-flying budget airline WizzAir, getting you there in three hours for just £27 each way – that's £2 per 100 miles. ​"We have seen significant growth in the number of passengers choosing Albania as their holiday destination," Zsuzsa Trubek, Wizz Air Corporate Communications Manager, tells THE FACE. ​"Passenger numbers are up 27 per cent for the first half of the year in 2023, compared to the same period in 2022." To meet demand, they've increased capacity to run 19 flights per week.

Of course, Albania is still a relatively alternative destination. Fewer than 20 flights per week isn't exactly a huge operation, and the number of Brits heading to Greece each year is almost 40 times higher. But there's real belief that this is going to keep taking off, a steely confidence that's led to the likes of RyanAir getting on board, investment from across the globe and an under-construction $125m airport in Albania's old capital, Vlora, to be opened by April 2024.
Plus, considering that barely anyone outside of Albania knew anything at all about the country until twenty-or-so years ago, its ascent is dizzying. And this new interest is partly down to an almost universally-disliked tourist: the young Brit abroad.

See, while Amsterdam is weeding out UK stoners, Italians are growing increasingly tired of us and Lanzarote is lamenting our bad behaviour, Albania is welcoming us with open arms, promising the full, all-inclusive package: sun, sexy beaches and auspicious parties, plus (Londoners look away) a pint of good beer for 200 Lek: that's just £1.50.
For many, the main attraction is its festivals, all of which are worth raving about. Kala, a boutique festival launched in 2018 by Mainstage Festivals and set on the Albanian Riviera, has quickly won the hearts of punters and made them ache for days after, a paradise of deep house and sun-dappled beaches. Mainstage also runs ION, a seven-dayer set in the same location that mixes music and wellbeing, and there's another week-long, all-nighter further up the coast courtesy of UNUM.

"While we can't take full credit for the wider increase in tourism, we feel that our music festivals have helped put Albania on the map for a great number of young people who hadn't heard of it before," says Juan J. Lopez, Marketing Director at Mainstage, pointing to Kala's blissful beachside stages and incredible scenery. ​"The setting in Dhërmi is perfect because most hotels are walking distance from the stages." The big bonus? As Lopez notes, for the price of a camping festival in the UK you can spend a full week in a hotel in Albania, which means no sleepless nights in tents, next to mates whose eyes are rolling into the back of their head.

Antonia and Georgie, both 28, went to Kala last month. ​"Clearly Dhërmi was the place to go. Even local Albanian people were going there for their holidays – it was a really exciting place to be," Georgie says. ​"It was one of the first festivals we've been to where everyone was just there for good music and good vibes, everyone had good energy, and it was lovely to be in a hotel not a tent," Antonia adds. ​"And of course there was the scenery – mountains, beautiful beaches, the canyon at Gjipe – ecstasy for your eyeballs."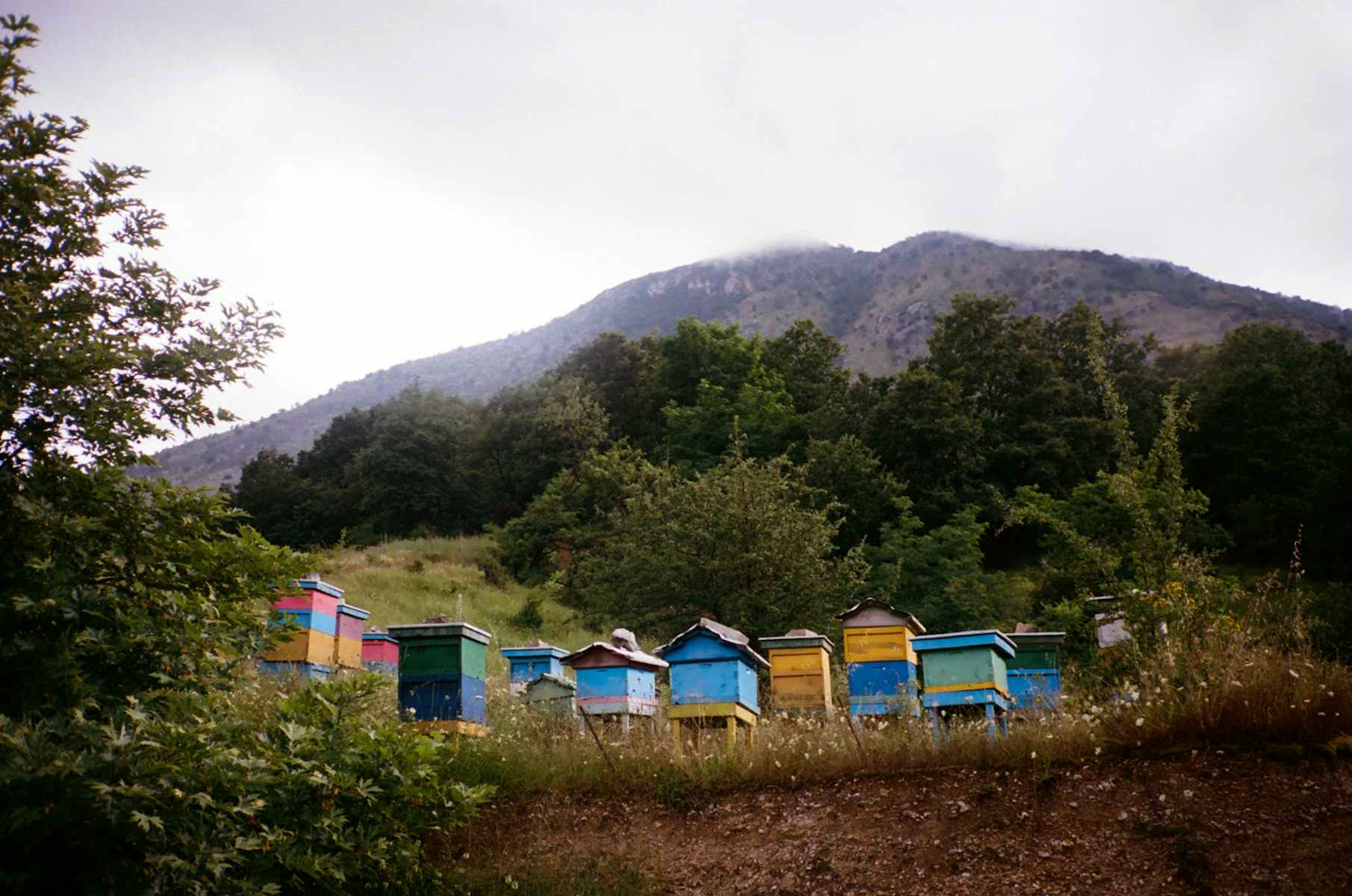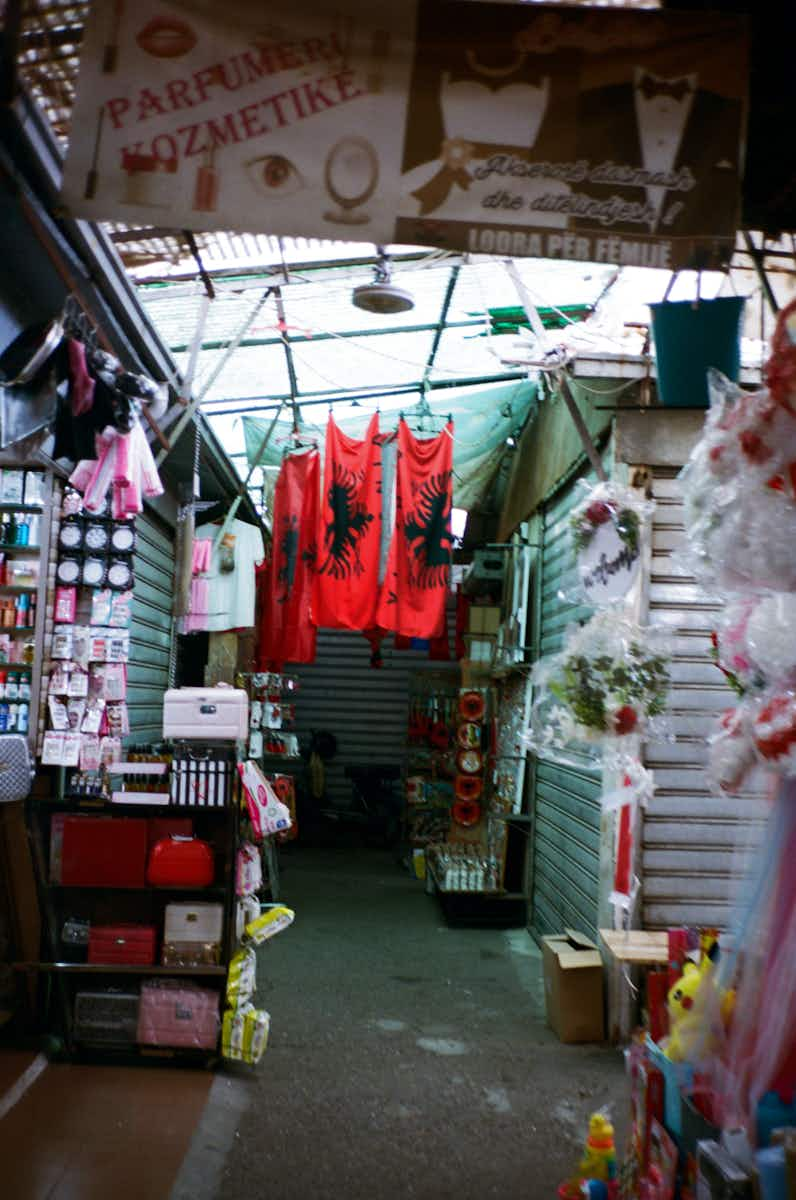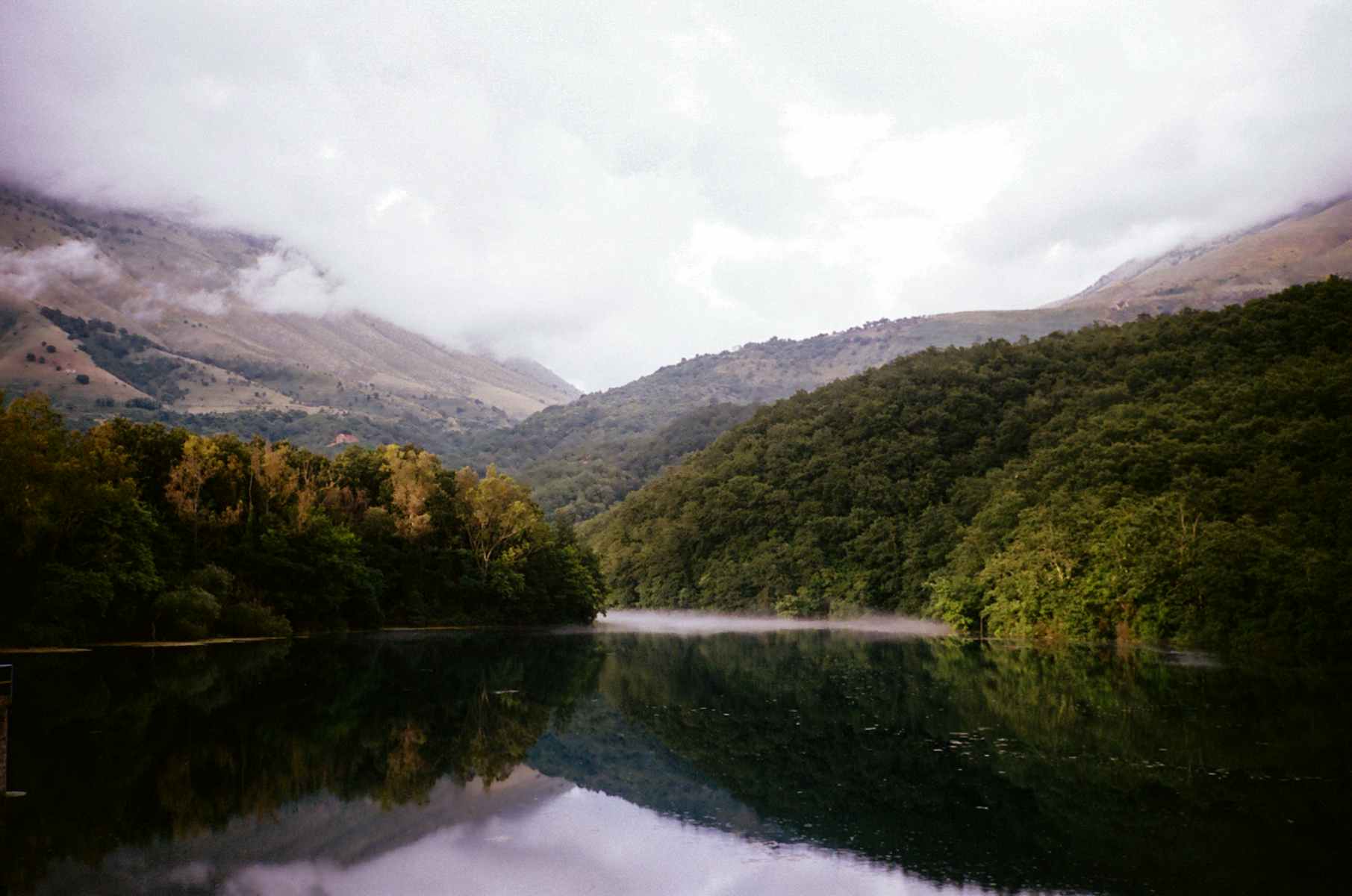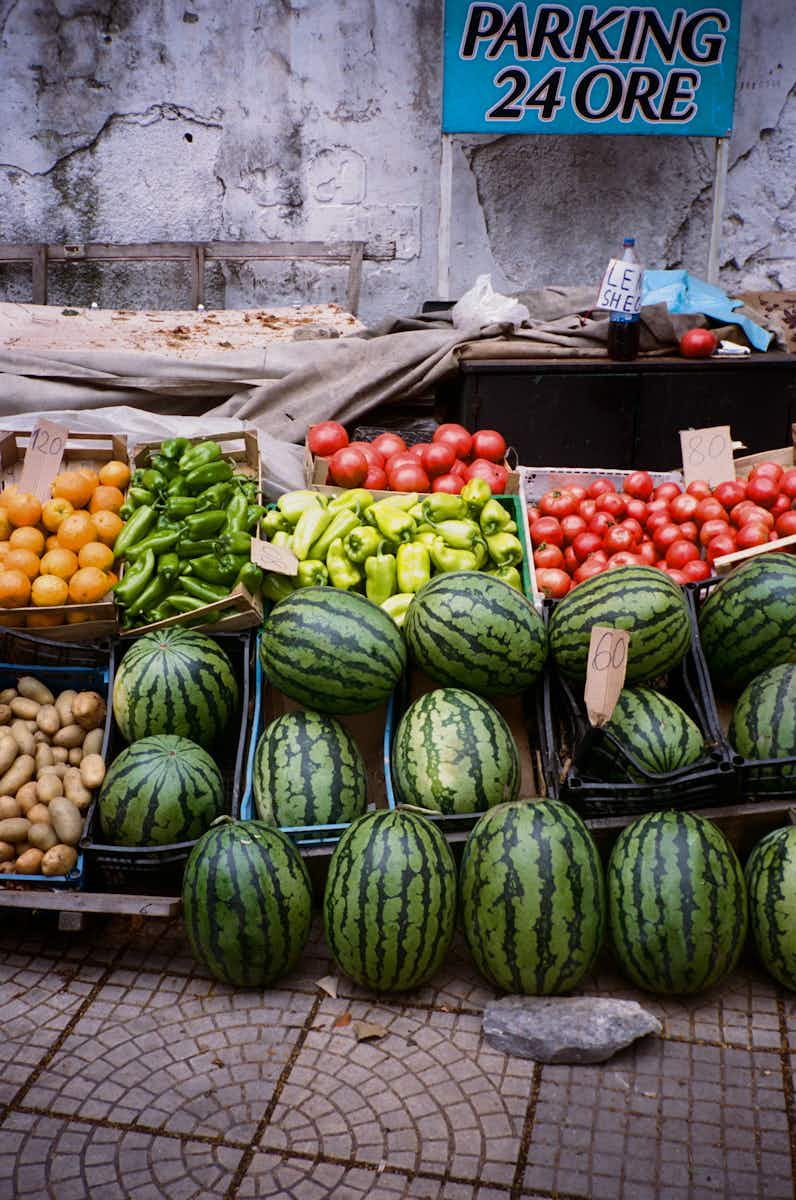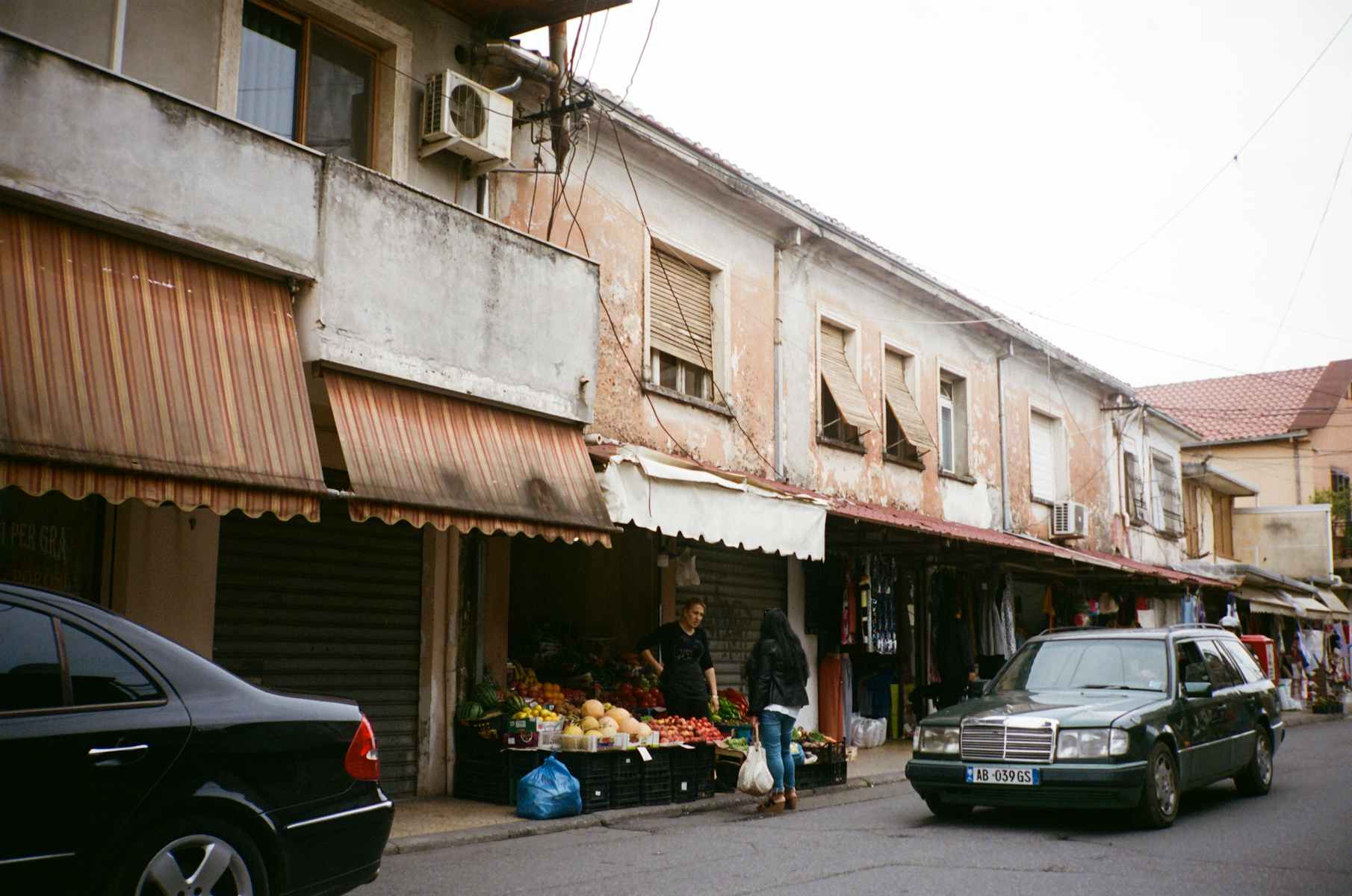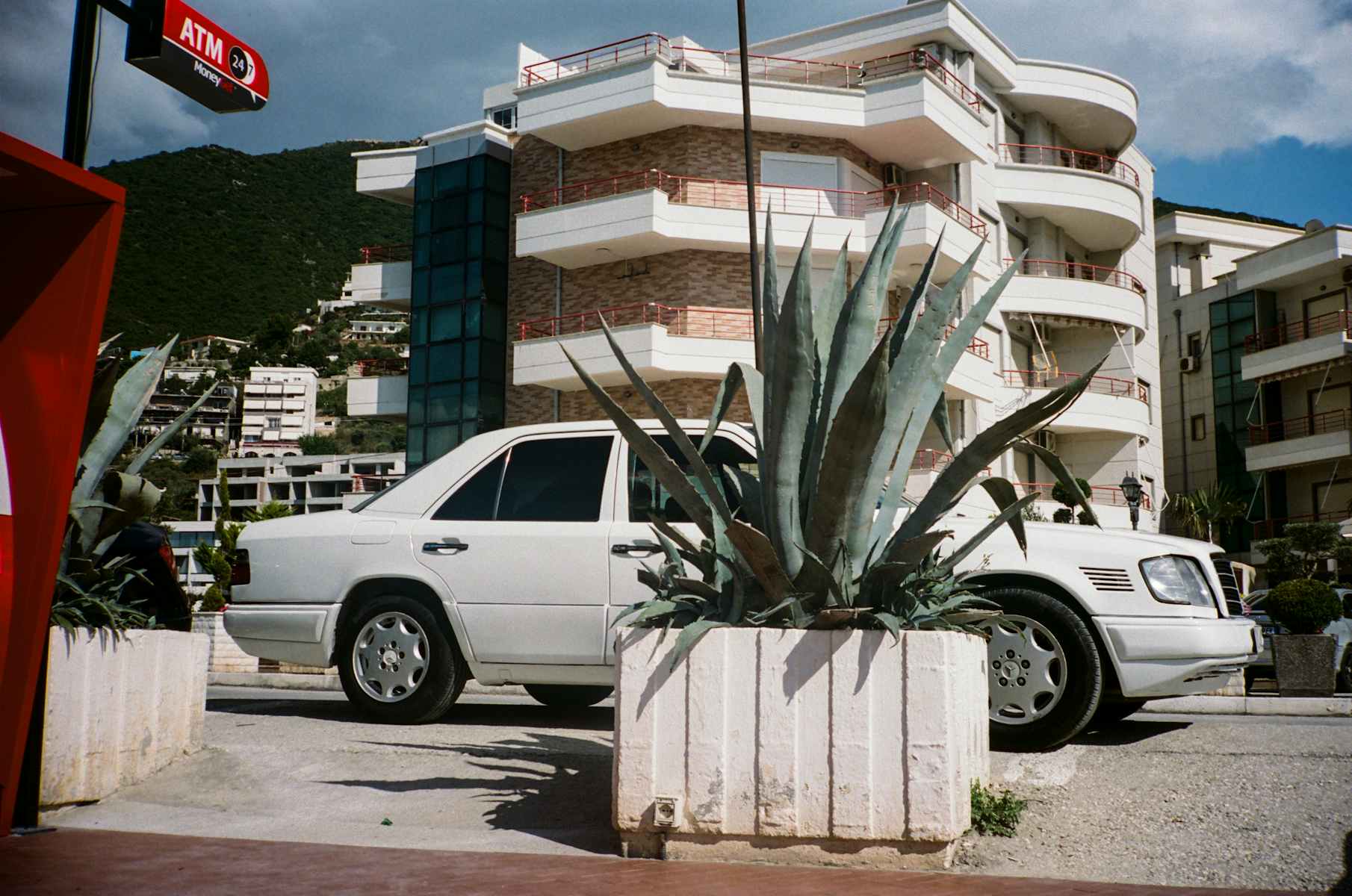 This picturesque landscape is, of course, perfect for pretty-as-a-postcard Instagram posts. For those not bothered about partying, it's the vistas that encourage them to visit, especially since they're relatively affordable. ​"When it comes to travel, there are few mysteries left in Europe. Albania is the last short-haul European sunspot that hasn't become a beach-holiday stalwart and ruined by mass tourism," Lopez says. ​"It offers stunning Mediterranean scenery, gorgeous turquoise waters, unspoilt beaches, excellent food and very affordable prices."
Bardha Krasniqi, an Albanian-born photographer who moved to the UK as a child, goes back regularly and has also noticed the rise in tourism. ​"I went in June and when I was out there I noticed there were more tourists than usual; you'd never see anyone in June really," she says. ​"People really want to see something different and explore; it's in the South of Europe so it's like another Greece. ​"It's something new and people didn't know it existed. There's so much variety of nature, it's crazy."
This idyllic vision has been spread thanks to social media. After all, most of us now head to TikTok over Thomas Cook for travel tips, scrolling through an ever-updating glossy catalogue of the world's best beauty spots. If a country can go viral, then Albania did last summer – especially beach resort Ksamil – and the afterglow isn't fading.

​"I know August is going to be crazy and that's because of TikTok – especially last year because everyone was reposting stuff," Krasniqi says. ​"Even this year friends have been messaging me like, ​'I didn't know Albania looked like this', because the south is so beautiful," she continues. When she went to southern Albania for the first time last month, she met two British girls at the airport and asked them how they found out about it. ​"They said TikTok – it's clearly TikTok that's blowing Albania up."
There's also a Dua Lipa Effect at play. Alongside the likes of Rita Ora and Bebe Rexha, Dua, who was born in Albania, has become a poster girl for the country. Late last year, she became a citizen and even finished her Future Nostalgia world tour in Tirana.

Beyond the festivals, celebrities and luxury hotels, though, there is a flip side to the freshly-exchanged coin. While the likes of Tirana and Dhërmi have quickly become well-established tourist hotspots, they're not representative of the country as a whole. Albania is classed as a middle-income country and is a decent way out of the top 100 GDPs in the world, meaning that much of its rural, off-the-beaten-track areas have poor infrastructure and locals face harsh economic situations, while other areas are still pretty much unknown to the outside world.
Becky and Elena, both 24 and back from Albania last week, saw this firsthand. ​"We didn't do our research at all and ended up in a village an hour from Tirana and a forty minute drive from a big shop. We saw the least touristy side, literally by the countryside," Becky explains. ​"When we arrived, at like 1am, it felt like GTA," says Elena. ​"We were driving past girls in bikinis dancing on balconies, people diving from the gates into the pool and everything was lit up like My Super Sweet Sixteen on crack." They ended up in what locals call the ​"party villas" – rent-a-night gaffs out in the sticks for parties classed as too loud by the Tirana police.

​"The cost of stuff was huge in the smaller shops, like £7 for a bottle of body wash. Some shops would look like a charity shop that hadn't been touched for 10 years, they were really dishevelled," Elena says. Local beaches, meanwhile, looked like ​"adverts for recycling" and the villages were a strange mix of cake-topper houses, built-up areas, mounds of rubbish, horses-and-carts and gorgeous wineries.

It's a reminder that not every part of Albania is necessarily paradise for those who live there. As expected, those involved in the industry are keen to emphasise the huge role that tourism plays in the local economy. Kala, for instance, works with 250 local businesses, creates 200 jobs each year and has helped double the tourist season. And they try to make sure locals aren't left out of the fun. ​"Every year we reserve a portion of the tickets for residents of Albania, Kosovo and North Macedonia who are able to buy them at a discounted price," Lopez says.

But with an average wage of just $500 per month, Albanian citizens still risk being priced out. ​"It's developing as a country and it's still a poor country," Krasniqi says. ​"It's a weird one, it's a very deep conversation; it is changing and developing but the government still steals from it. People are poor out there, it's not easy to actually live." There's also the fear of Albania's unseen scenery getting ruined. ​"I do hope that tourism actually helps it make money and build, but doesn't take advantage of it or the nature, because it's like a virgin place, everything is so pure and beautiful."
Equally, Albanians are facing issues away from home. The Tory Party's derogatory approach to Albanian migrants, propelled by Suella Braverman's sinister politicking, has fostered new forms of xenophobia. The issue is complex; it's true that the Albanian mafia are a key player in the UK drugs market. But many of those arriving in the UK are trafficked and forced to work for these gangs, rather than by choice.

As David Neale, an expert in Albanian migration, has previously noted, Albania isn't necessarily a safe country. A ​"common cause of Albanian boys and men fleeing their country is blood feud," he wrote in The Guardian, explaining that many face the threat of revenge attacks from other families that last for generations. They are of course victims themselves, increasingly villainised by the government and the right-wing press – Albanian kids are even being bullied in schools. ​"When you hear the government talk about Albanians, for example, it hurts," Dua Lipa told The Sunday Times last month. ​"It's shortsighted and small-minded, but it's the way a lot of people think."

This contrast between tourism and Toryism is uneasy. While many of us have the time of our lives on holiday in Albania, many of its locals are having a tough time at home and face xenophobic attitudes coming from overseas, namely us, the UK.

But everyone who's actually gone to Albania can't say enough good things about its people. ​"Unfortunately, most people don't know much about Albania and when they do it is usually just negative stereotypes," Lopez says. ​"This plays to our advantage, though, as those adventurous enough to defy those stereotypes and come all the way to Albania are greatly surprised when they find that all those preconceptions couldn't be further from reality. They won't hesitate to invite you to their house to drink raki, even if they can't speak English."

Becky and Elena experienced this first hand. ​"Everyone was so nice because they weren't used to tourists and they were so accommodating," Becky says. A winery offered them free food, a local invited them in for raki, another gave them a free boat trip and a taxi driver even stopped off to buy baklava for them.

Antonia and Georgie agree. ​"We went with a lot of preconceptions because our family and friends were a bit unsure, but it was really fun. The people were really kind and couldn't do enough for you," Antonia says. One bartender ran around to find vodka for them, while a newsagent owner gave them an ice bucket because he felt the beers he sold them weren't cold enough.

For Krasniqi, the holidaymakers of Summer 2023 will make-or-break Albania's tourism industry. ​"This year will define how people treat it and respect it," she says, concerned that it could become another Ibiza, but hopeful of the positive impact visitors could have. As with any emerging hotspot, there is a risk that it gets burnt by tourism, a sandtimer counting down towards cultural erosion. Equally, though, if the new income from tourism trickles into the local economy, it could lead to a positive outcome for all.

Either way, it's pretty clear that Albmania will continue to spread across the UK, as extra infrastructure and a new wave of events sweeten the already tempting deal. Soon, it will reach the next chapter of the phrasebook – no longer referred to as The New Croatia, the Maldives of Europe, the Caribbean of Europe, the Next Greece, but simply Albania.


More like this