One year on from the death of George Floyd we remember London's Justice For Black Lives protest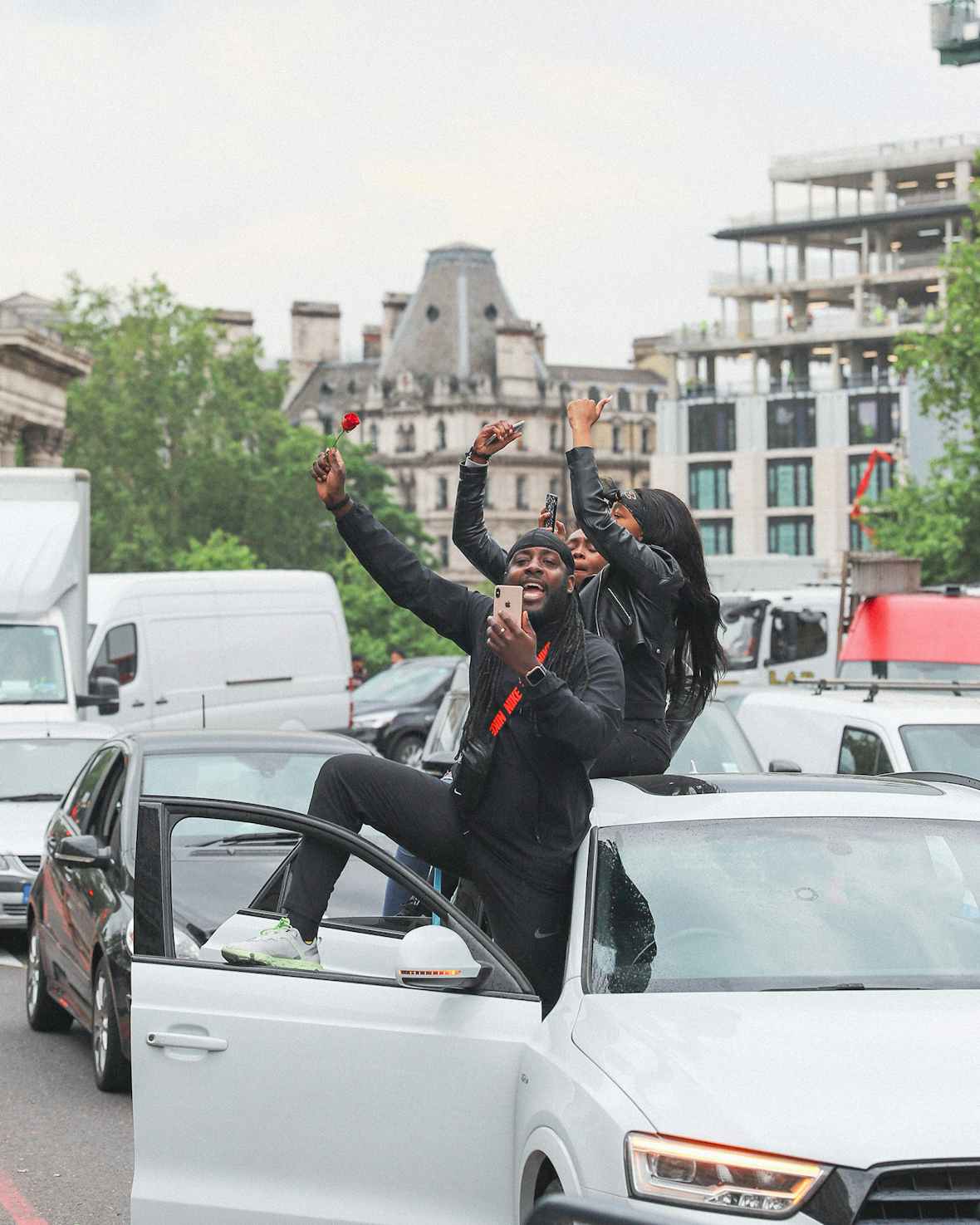 "The turnout was amazing, we expected 500 people, there were thousands."
Editor's note: We've republished this piece in light of the first anniversary of George Floyd's death. This piece was originally published on 4th June 2020
It's become evident that the United Kingdom is currently fighting against two viruses: one is a respiratory virus called Covid-19, which attacks the mucous membranes in the back of your throat until you can't breathe, and the other is racism – a historical, systemic virus that irrevocably impacts the lives of many ethnic minorities purely based on the colour of their skin.
Ten days ago in the US, the brutal killing of George Floyd at the hands of the Minnesota Police Department was yet another wake-up call of the treatment of Black people in a world determined to undervalue the lives of Black people.
A couple of days later in the UK, the British Transport Police officially released a statement on the death of Belly Mujinga. She was a TfL worker who died from Covid-19 complications on 5th April, after being spat on by a man claiming he was Covid-19 positive in Victoria station two weeks earlier. The police confirmed that no further action will be taken in relation to the incident at London Victoria as there is ​"no evidence to substantiate any criminal offences having taken place".
Floyd's cold-blooded murder catalysed coast-to-coast protests in the US, as well as in cities such as Berlin and Paris. In the UK, it's given us the space to speak out about injustices happening on home soil.
Yesterday, thousands of people gathered in London's Hyde park for the Justice For Black Lives demonstration – organised as part of the Black Lives Matter movement – to demand justice for George Floyd and to protest against the rights of Black people being abused globally. A separate vigil for Floyd was also held outside Hackney Town Hall.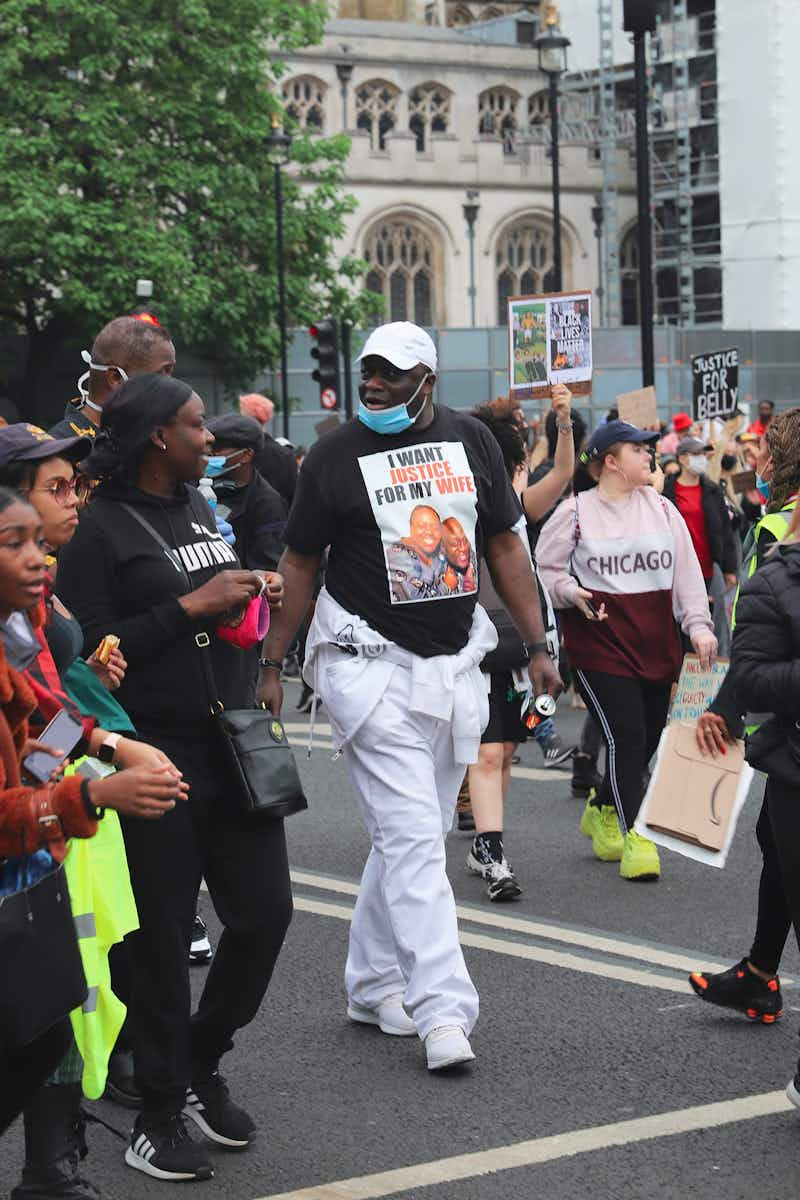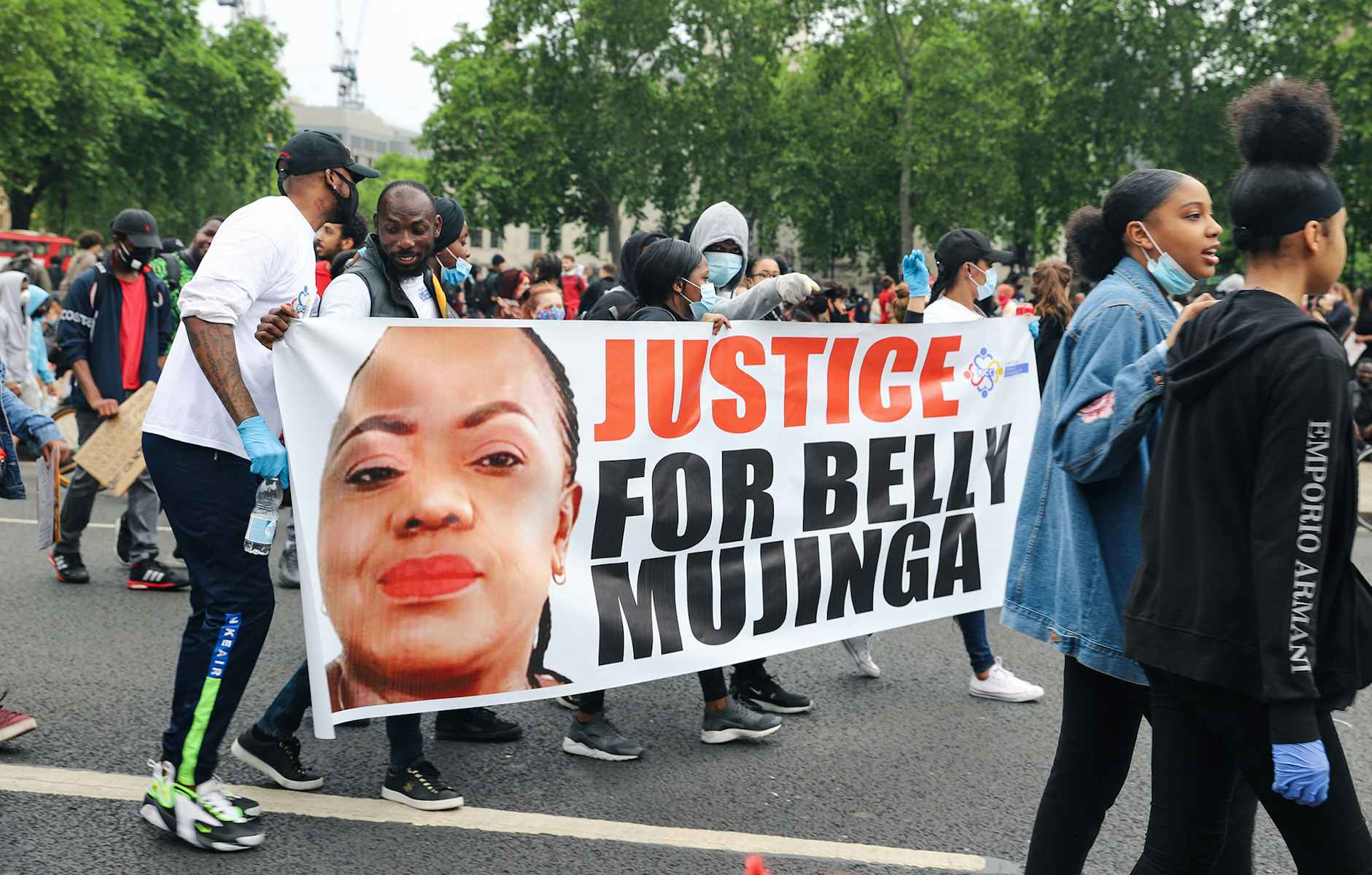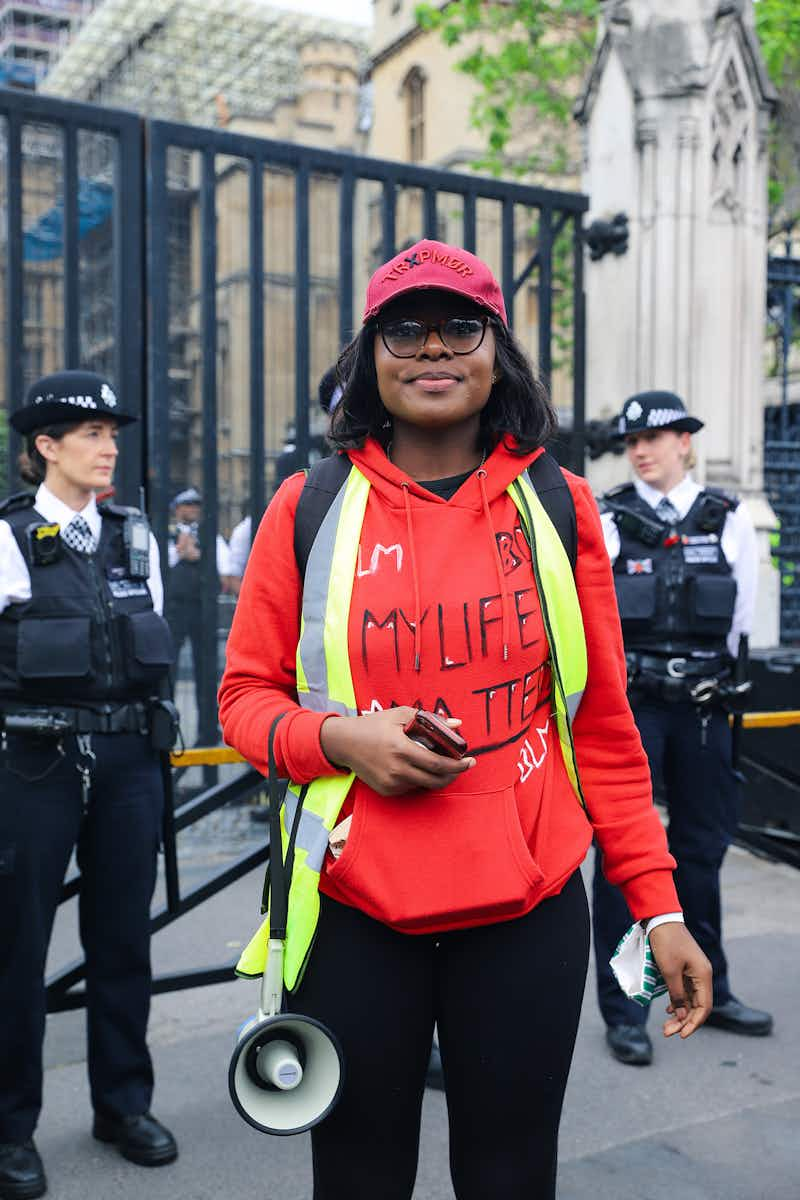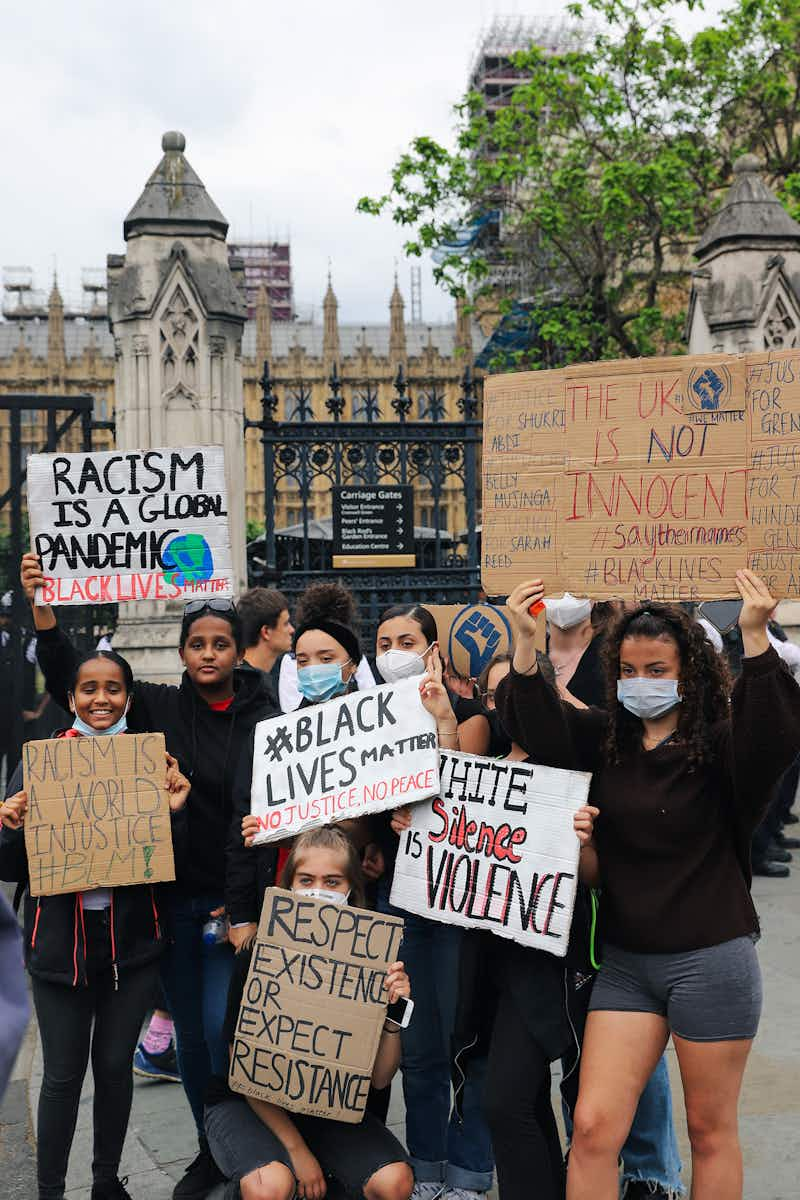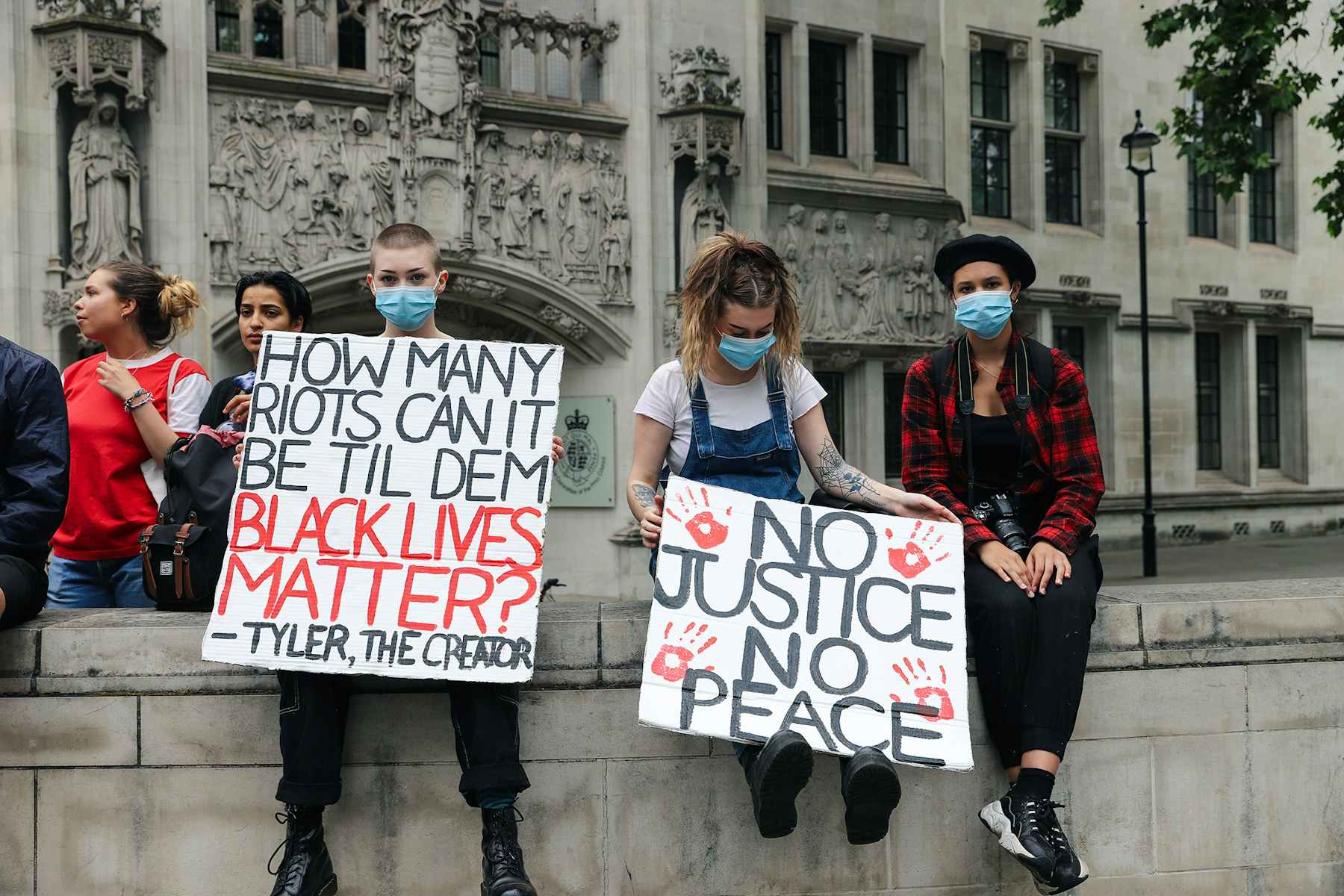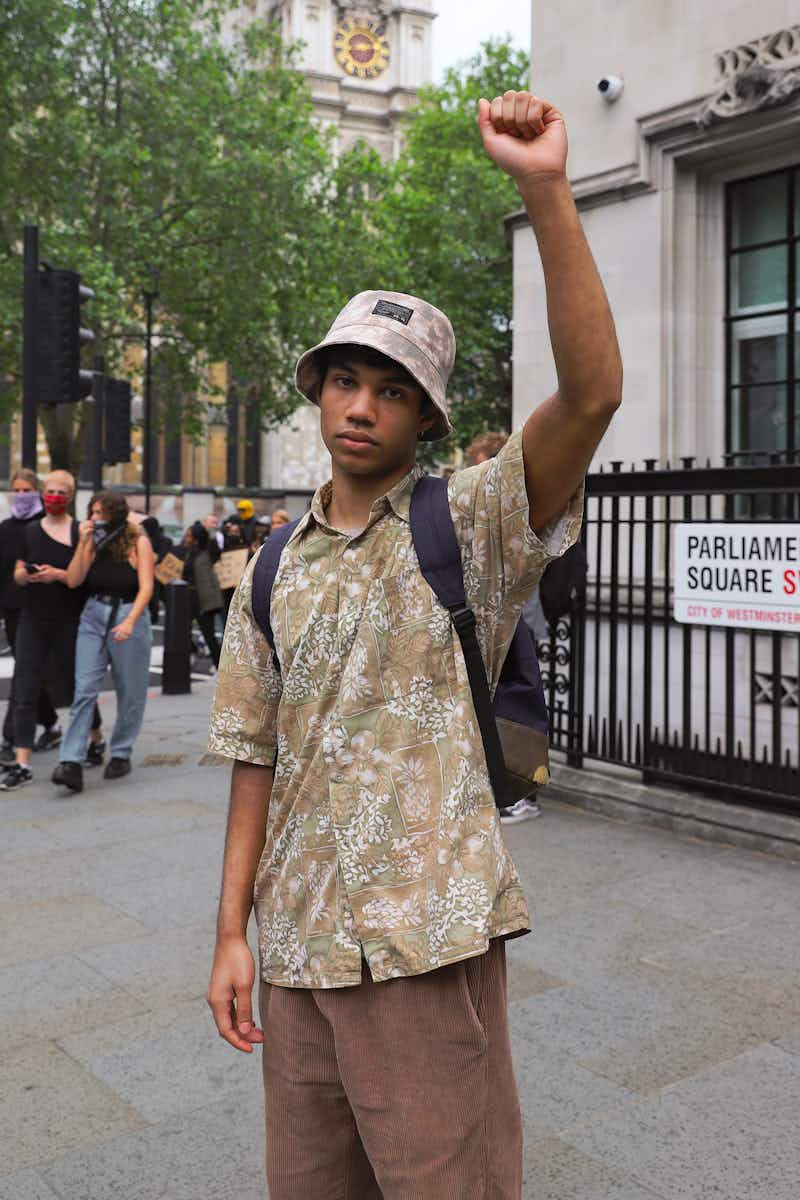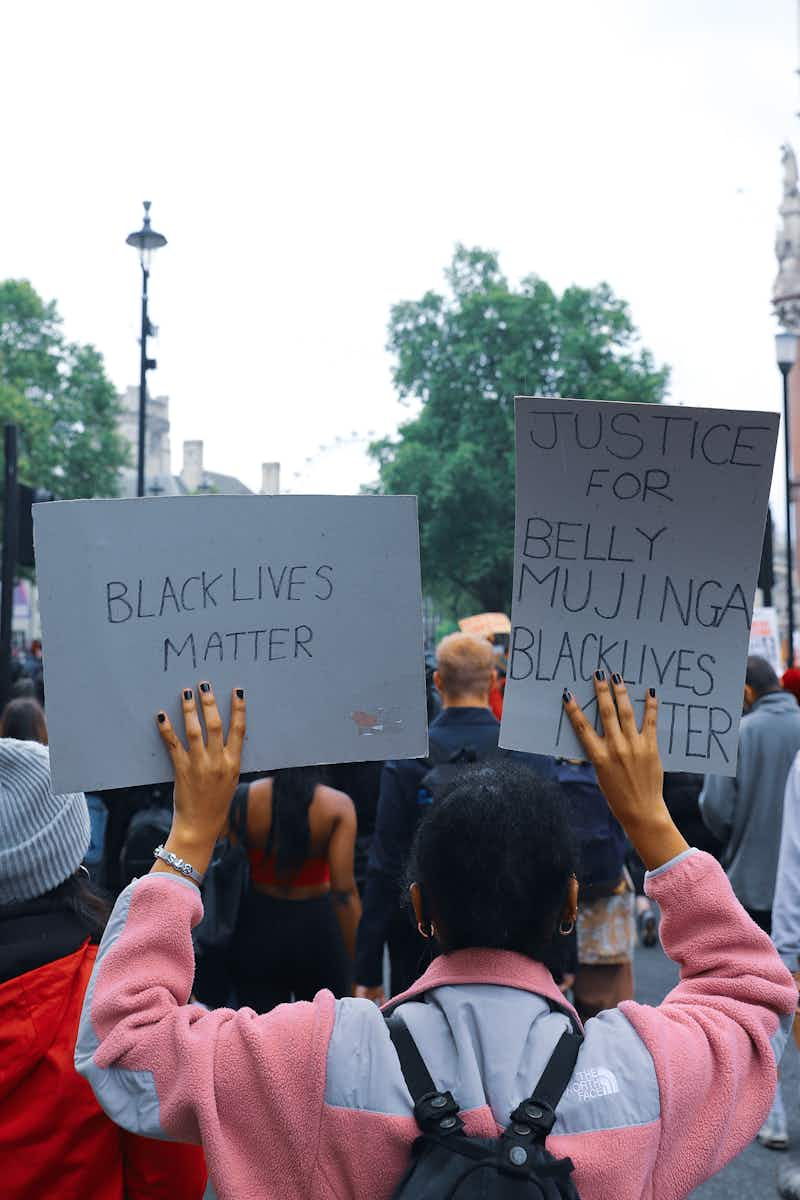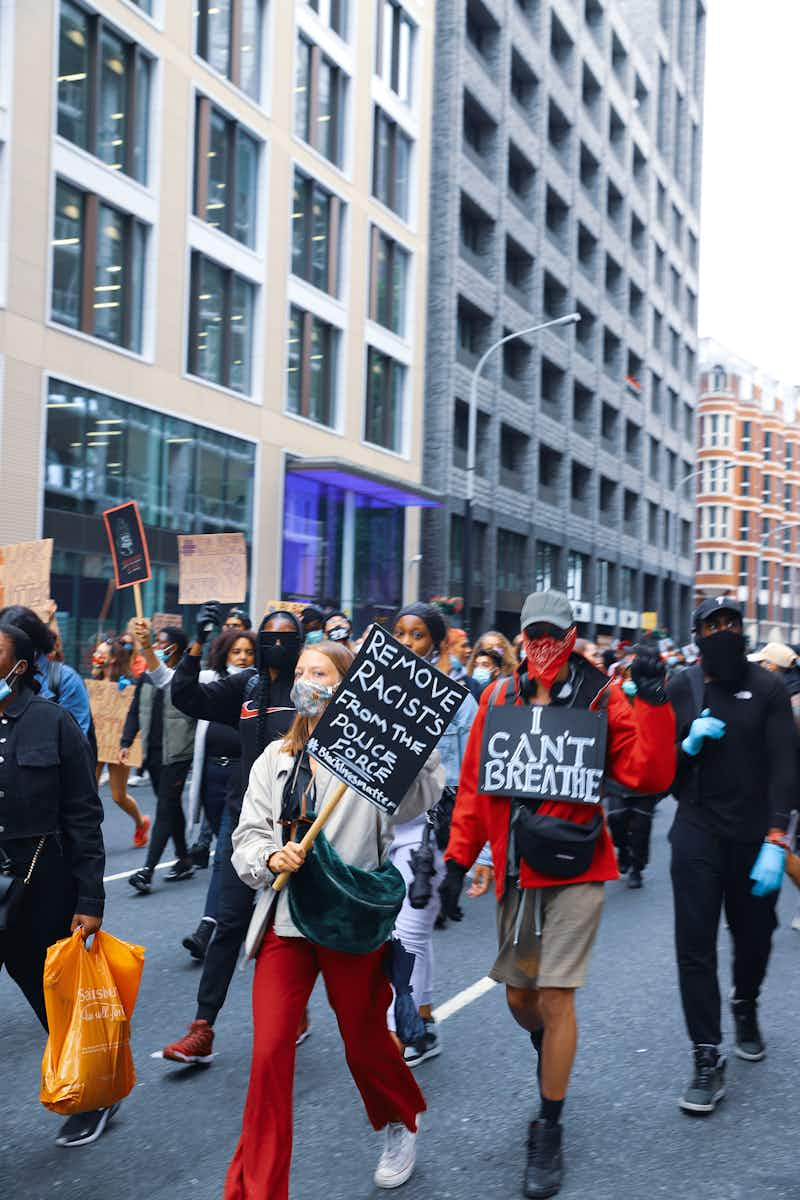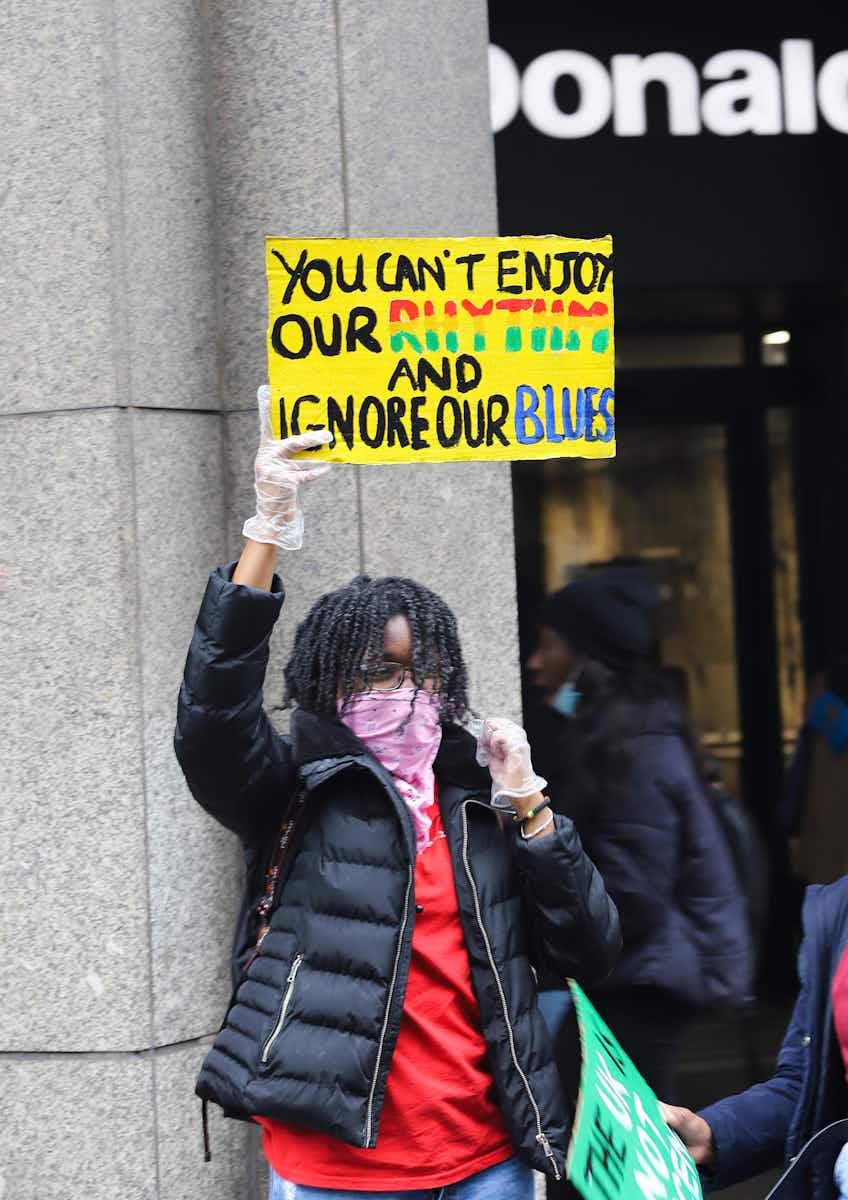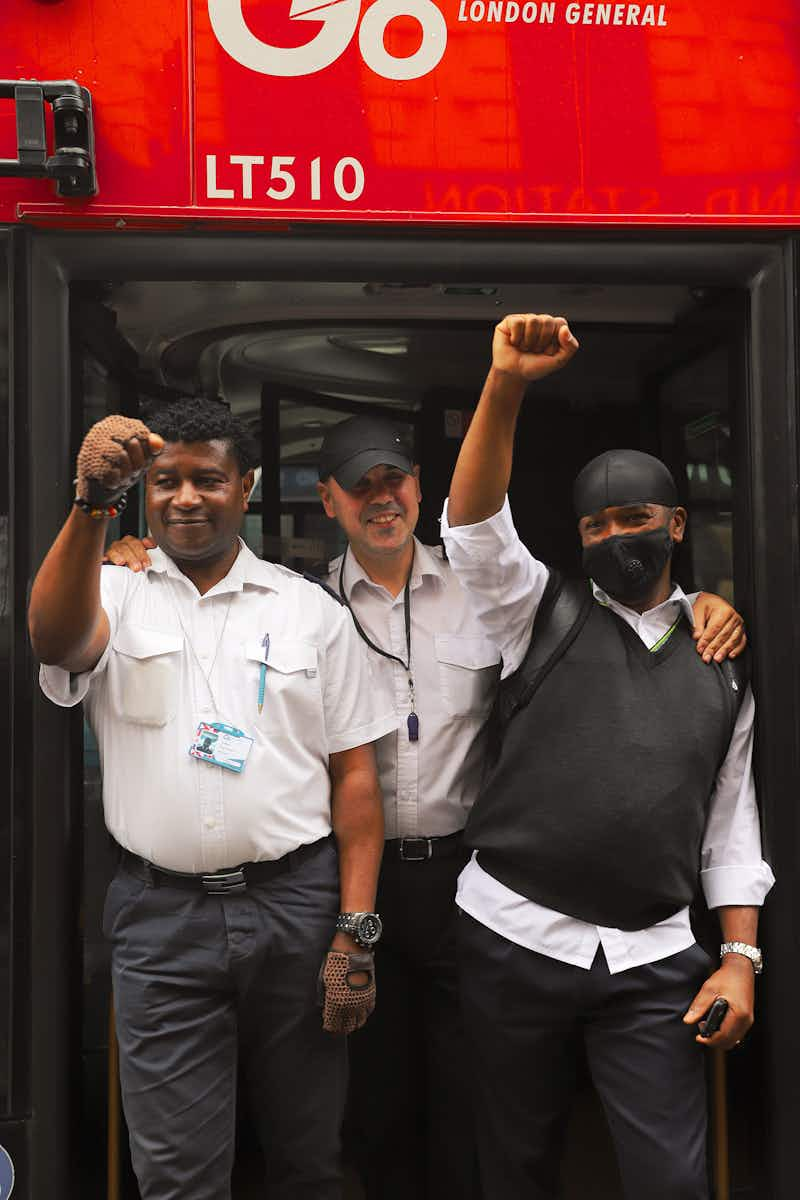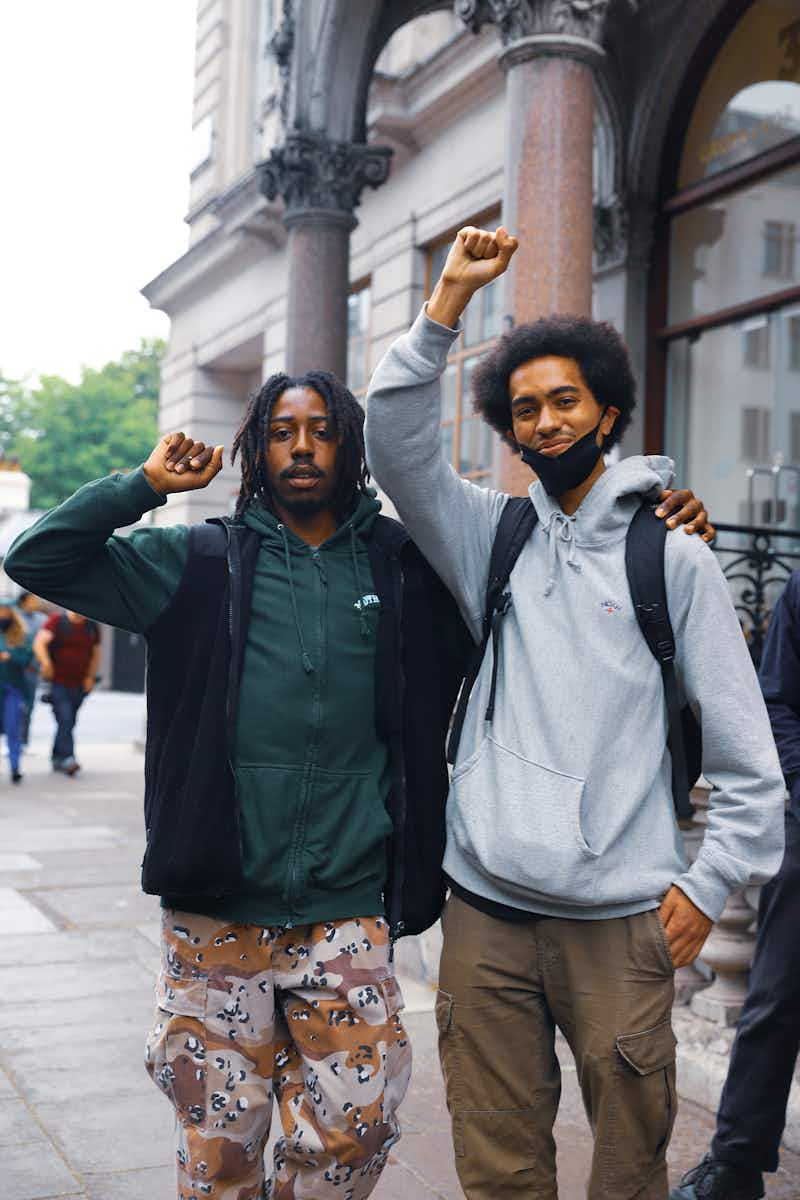 The crowd at Hyde park included a broad spectrum of protestors from different ethnicities, backgrounds, creeds and walks of life, all united through a common goal.
Chants like ​"JUSTICE FOR BELLY MUJINGA", ​"THE UK IS NOT INNOCENT", and, my personal favourite, ​"BORIS JOHNSON IS A PUSSYOLE" echoed through the otherwise tranquil atmosphere of Hyde Park, Trafalgar Square, and Parliament Square that was only dampened by an infrequent drizzle.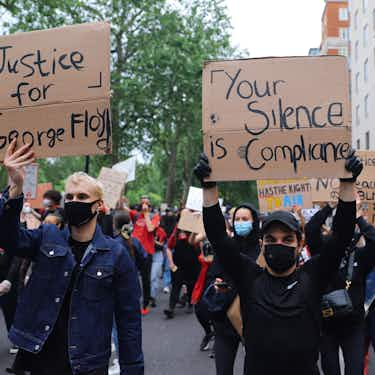 Listen now:

The sound of the Justice For Black Lives demonstration
Many protestors wore the colour red, a suggestion by the organisers to show solidarity with Mujinga and her surviving family members.
#BLM signs crafted from scraps of cardboard pierced the sea of people and banners detailing the rotten history of police brutality waved in the air like flags.
We stood in solidarity with the US protestors while turning the lens on our own brutalities. We continued to march as helicopters hovered above us, and while flocks of police officers lurked at the sidelines, barricading the entrances to Downing Street and other real estate.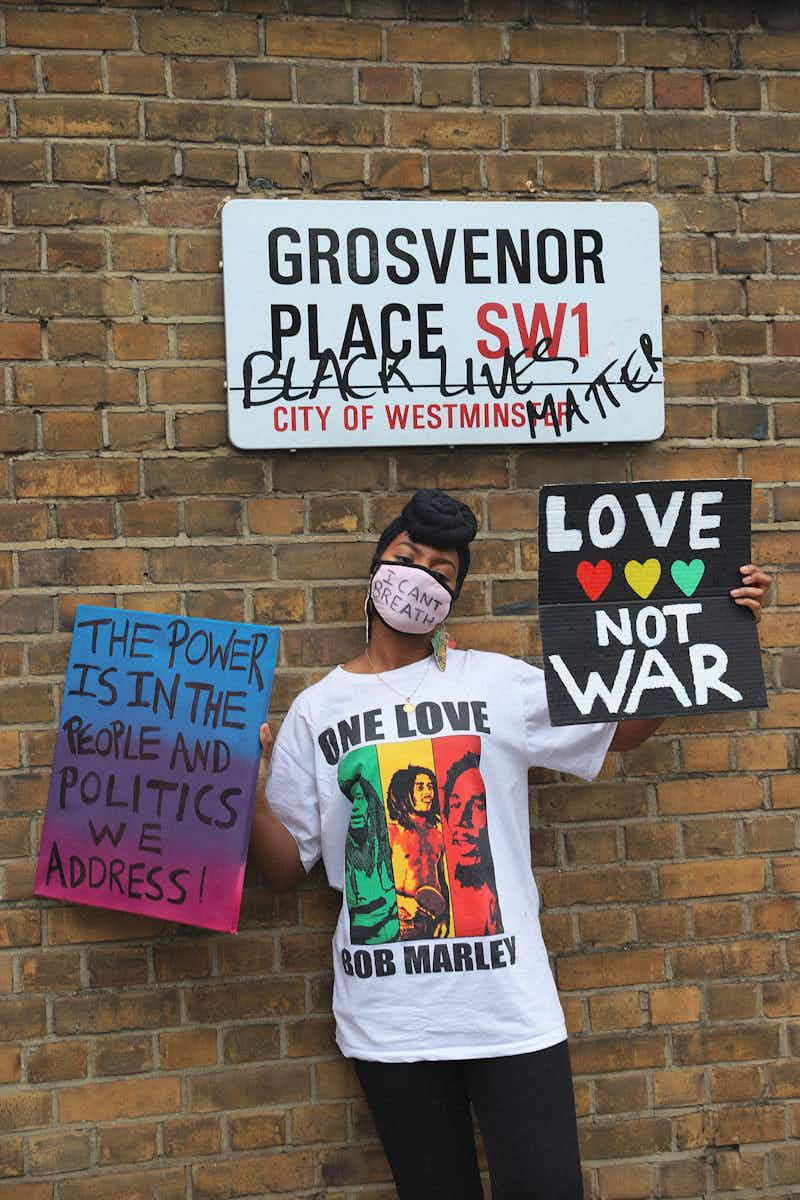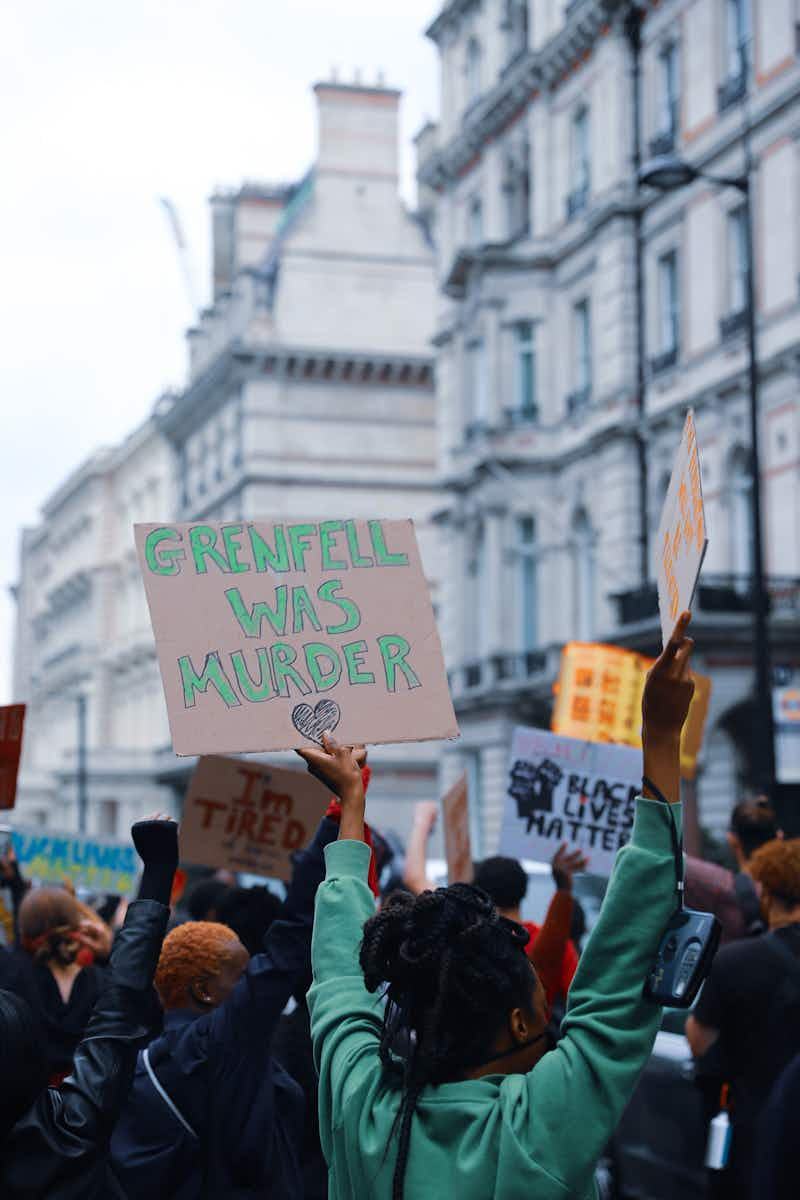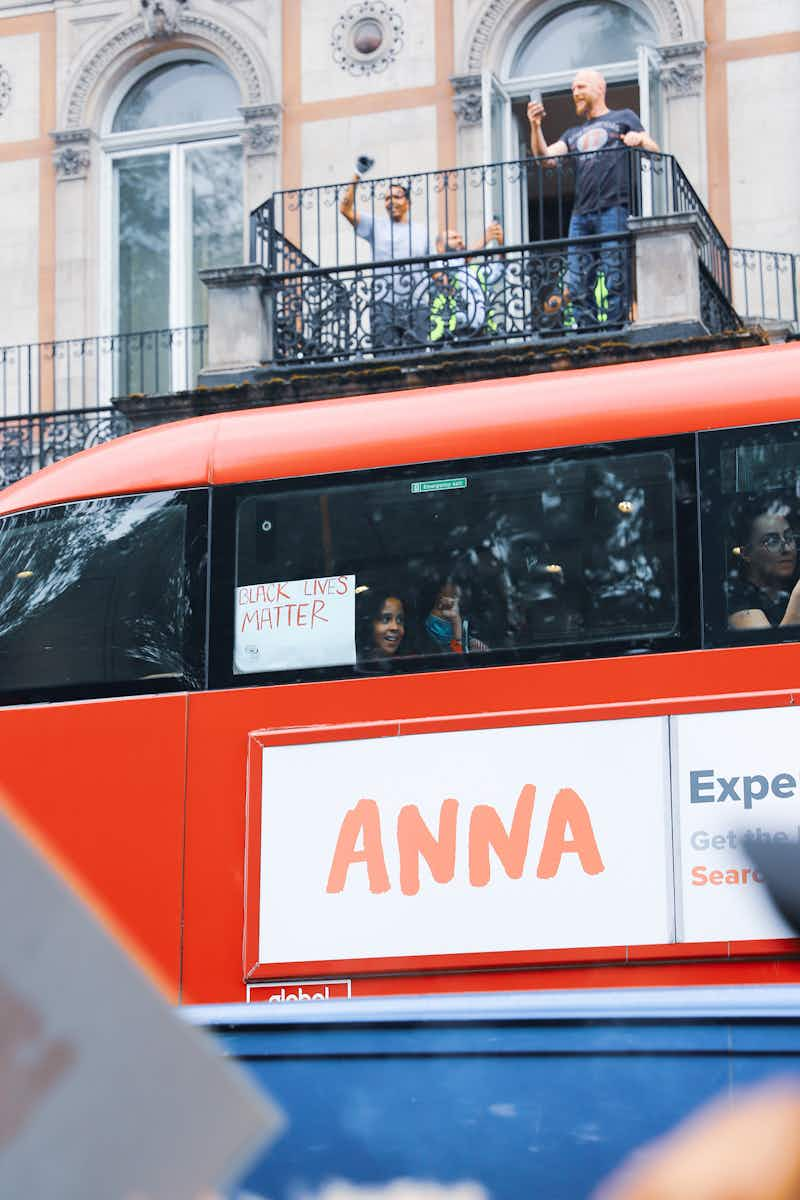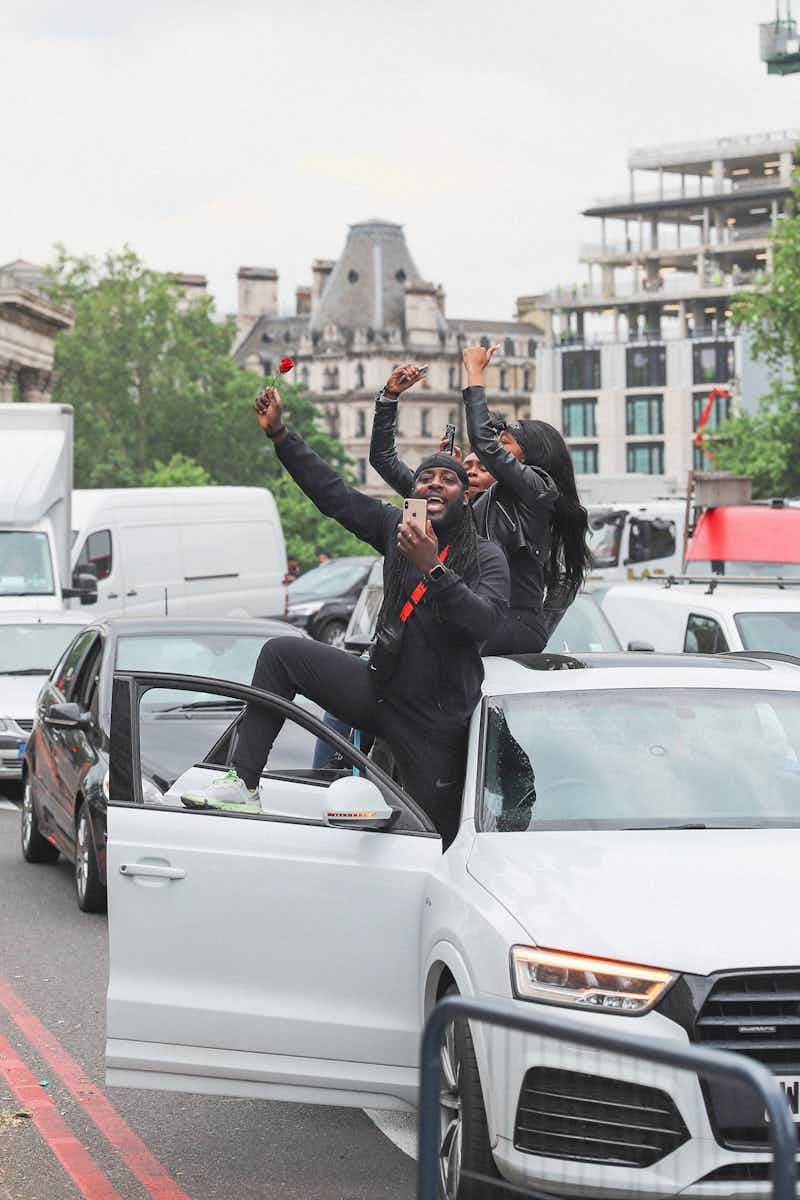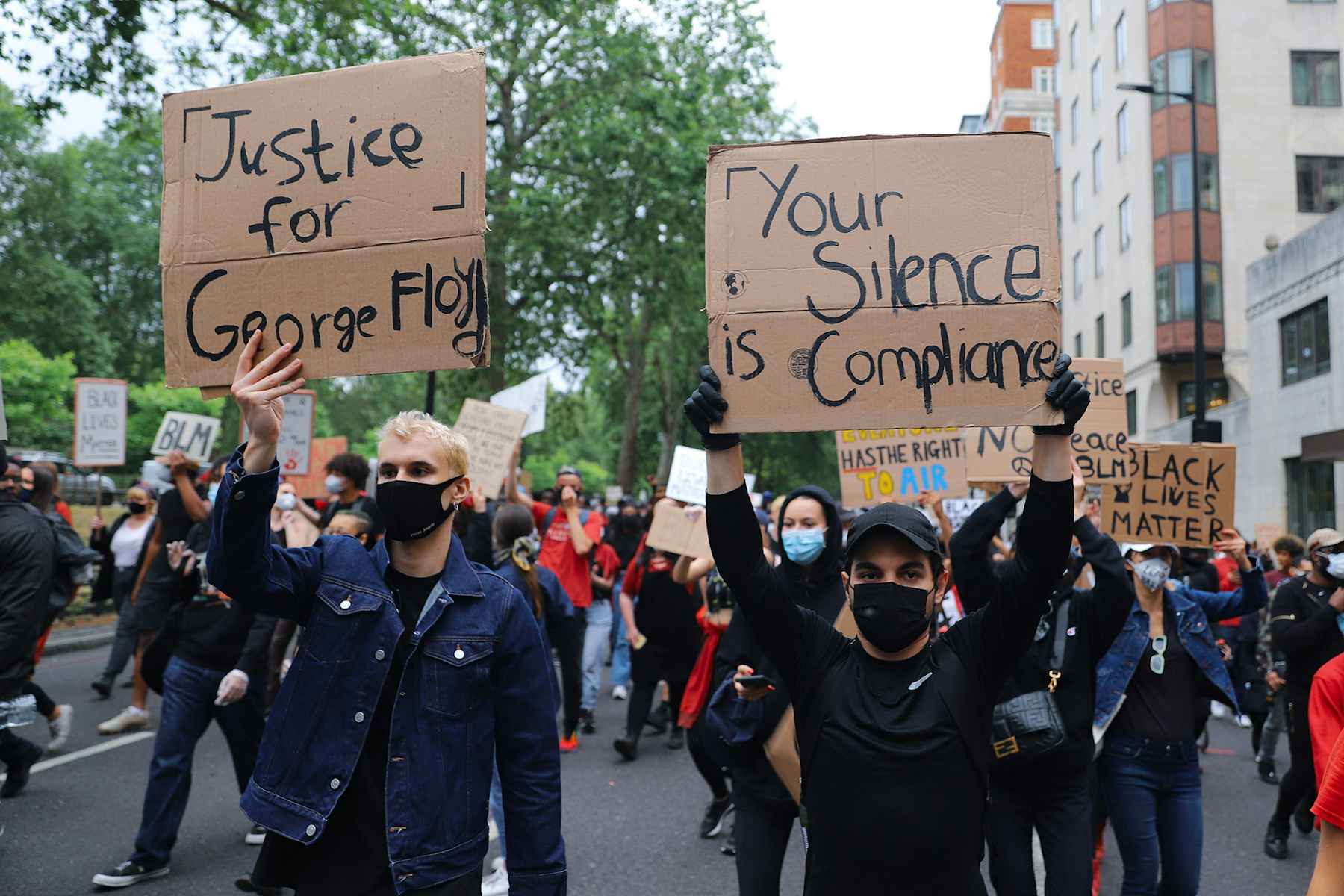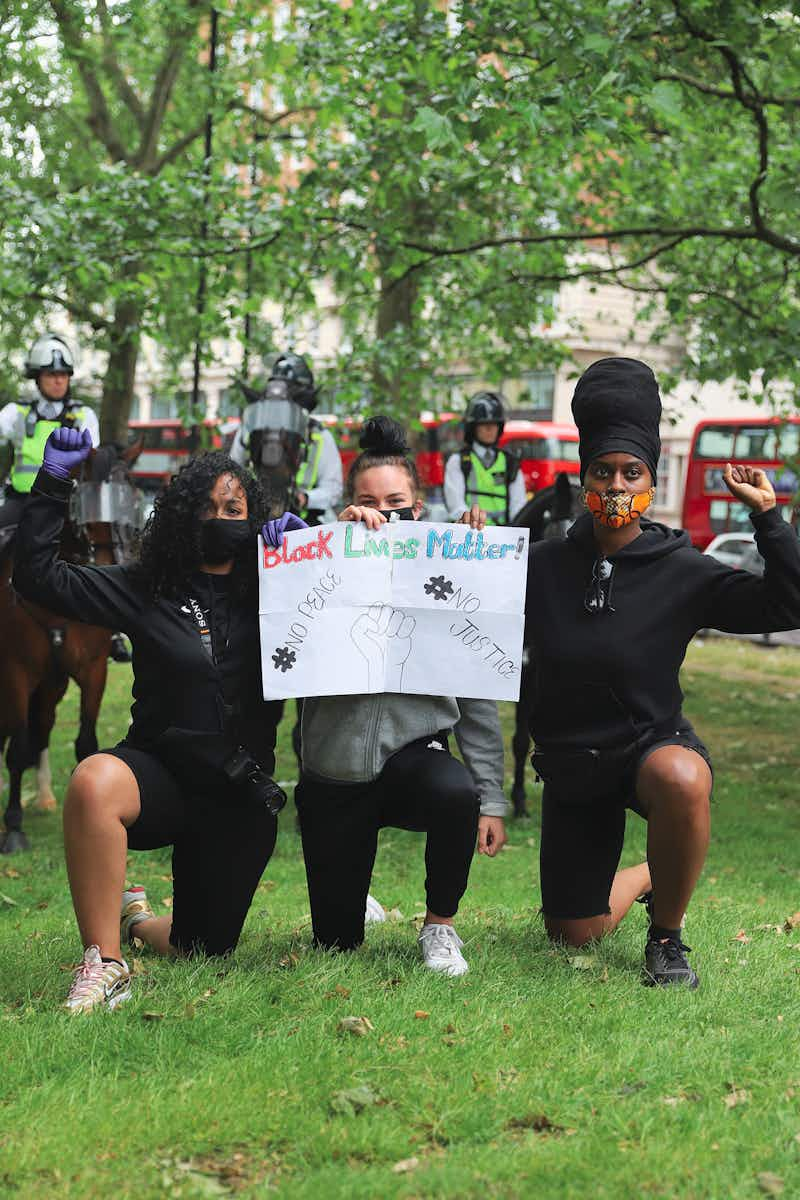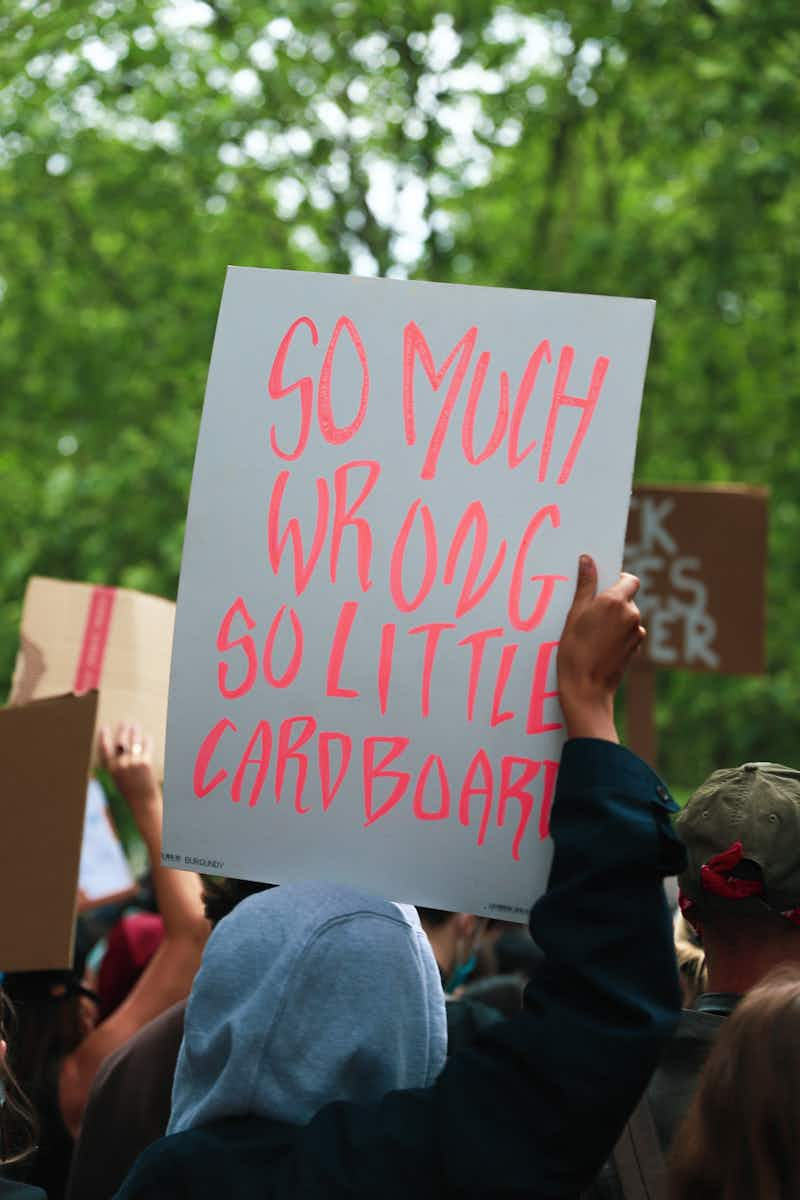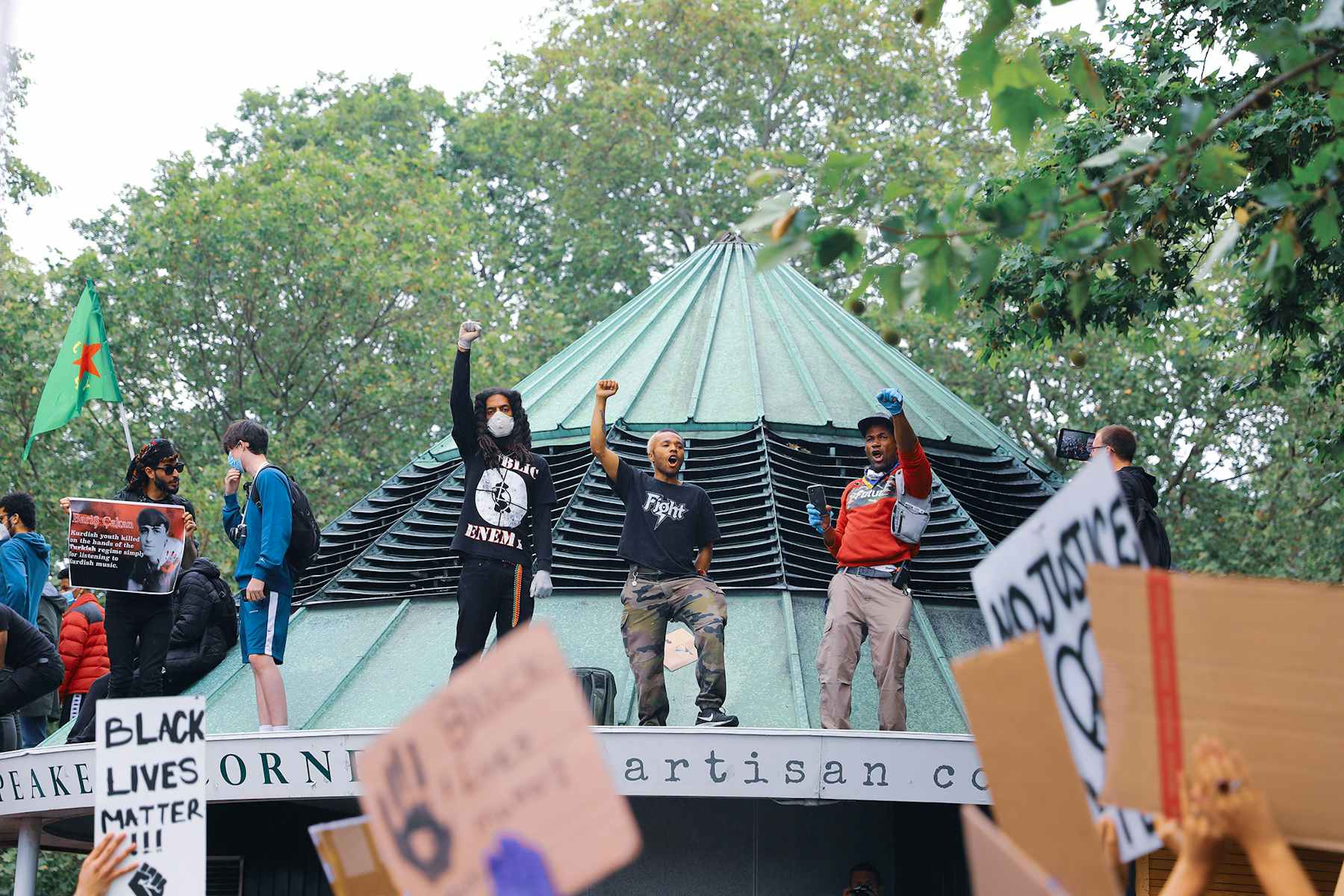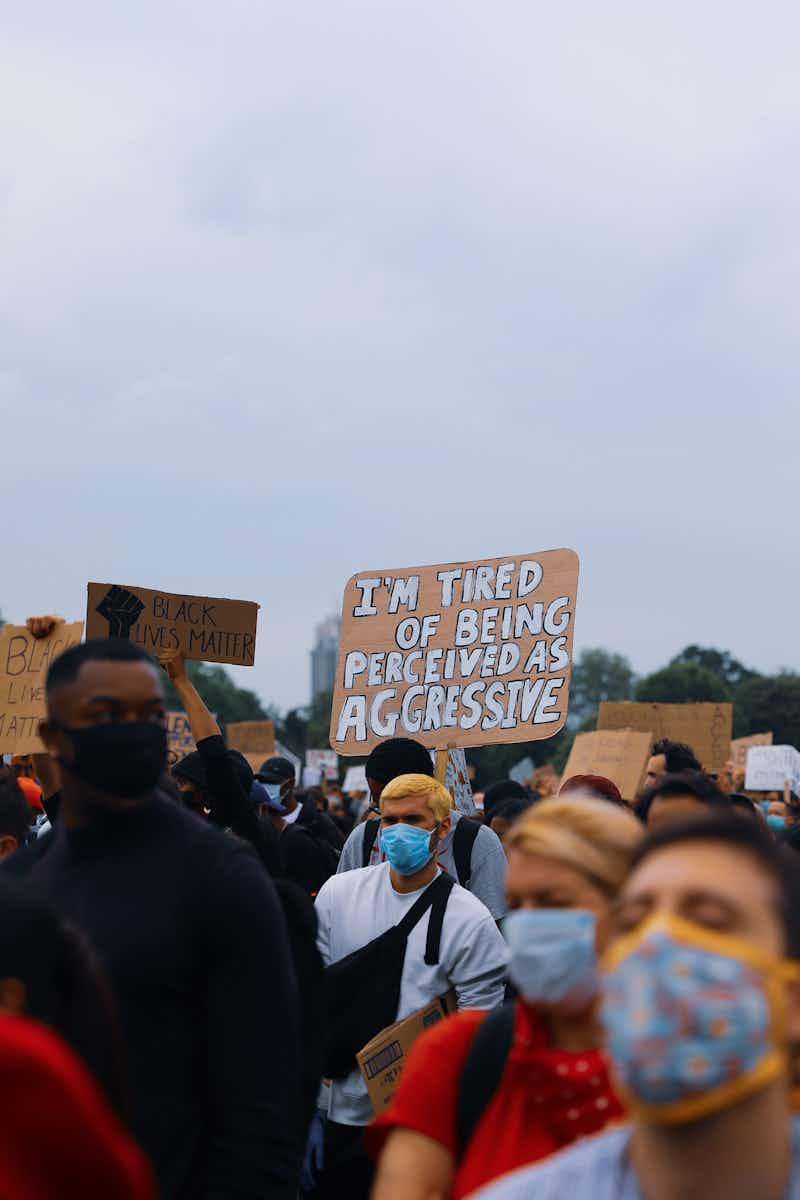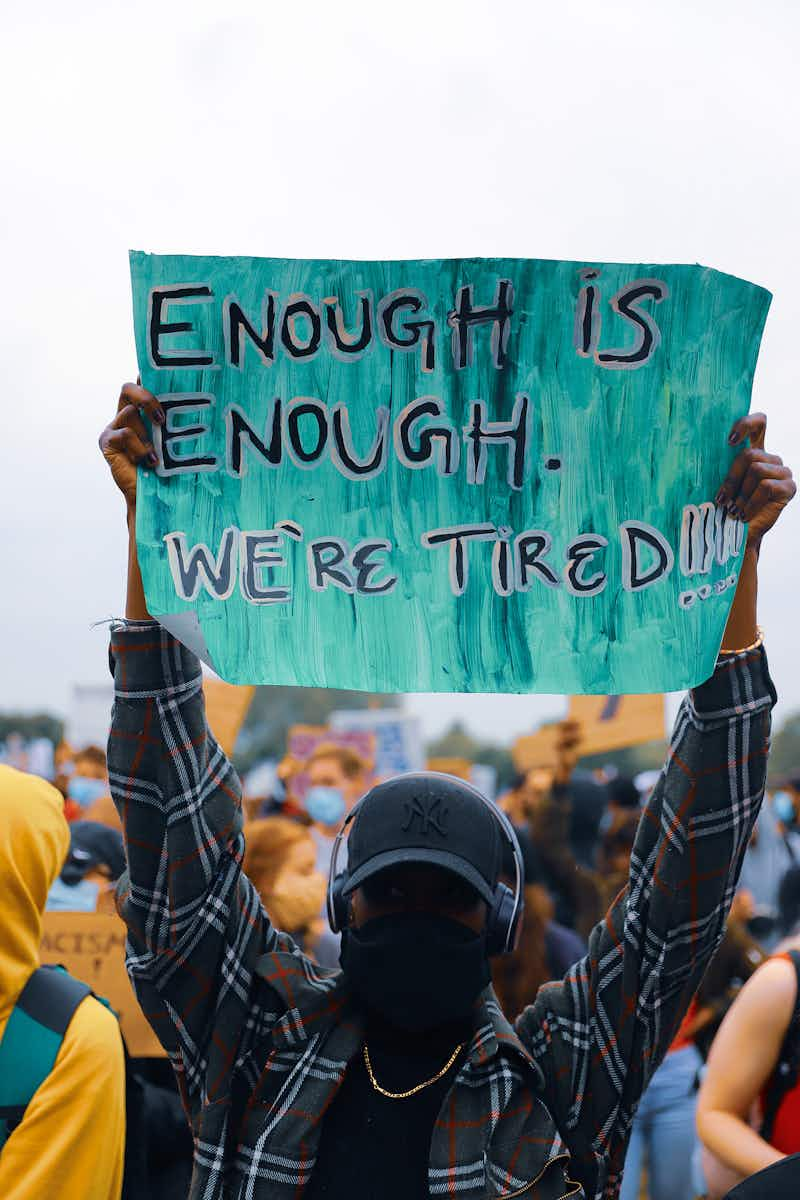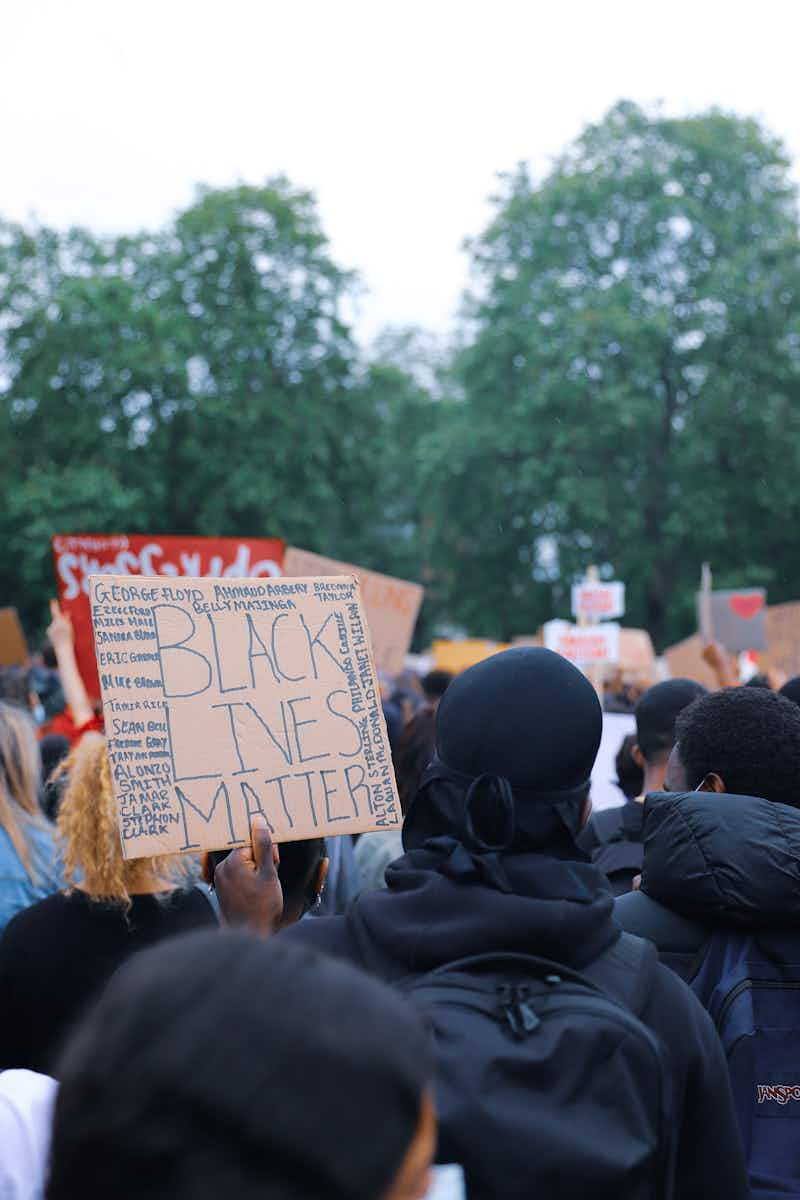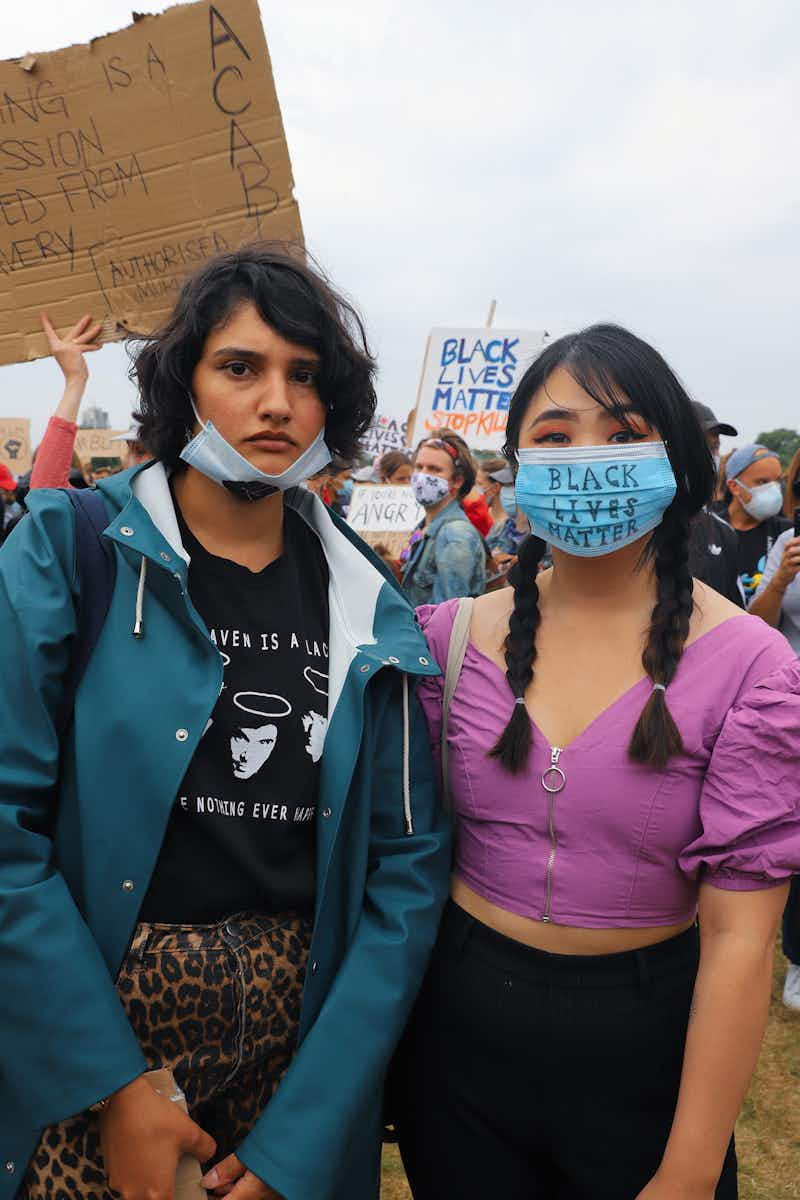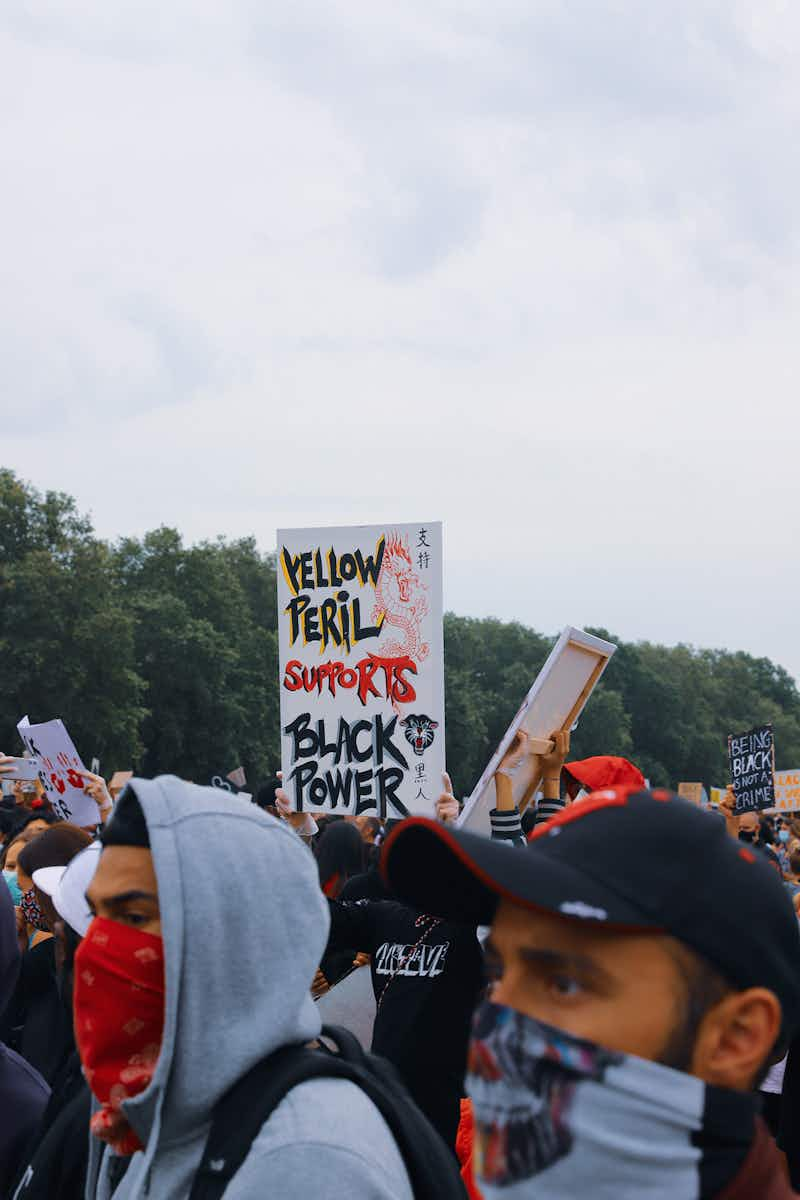 Regardless, you couldn't help but feel hope flow through you as motorists and cyclists showed their undying support for the Black Lives Matter movement through the shrill roar of horns and bells.
Venus – one of the lead organisers – structured the protest in an Instagram group chat with over 200 people. ​"The turnout [is] amazing, we expected 500 people, there are thousands, there's like 10,000 people," she said. ​"We never expected this amount and it goes to show there are so many [people from] different races and cultures stand[ing] with us."
Of course, people have criticised the decision to march in the midst of a global pandemic, breaking lockdown and social distancing measures, as if the protestors missed a beat on an inside joke, as if we're ironically marching ourselves to our own misfortune.
However, it speaks volumes that many of us are still attending these protests under these caveats, adamant that living under a government's negligence and corruption – one which caused the violent deportations of British nationals or ignored the horror of Grenfell that still leaves many of its survivors in temporary accommodation – is simply more insidious.
We can't protest against a respiratory virus that mercilessly drains the life out of its victims. We can, however, protest against the man-made systemic plague that continues to discriminate and threaten the livelihoods of Black and Brown people.


More like this