Life on lockdown in Berlin


Positive measures to protect the arts. Uplifting community initiatives. A newly cashless society. Despite Berlin's general reluctance to abide by rules, the city's instructions around COVID-19 have struck a chord. Photographer Carys Huws weighs in.

It's almost been three weeks since bars and clubs were forced to close here in Berlin, around the same time the public were advised to start social distancing and to start working from home. Unfortunately for our livers (and our bank accounts), Berlin's natural wine bars and craft beer companies have had our alcoholic needs more than covered during this era of enforced solitude. Having shut the doors of their bars and shops they have become online delivery services instead; bringing orders made via social media or websites to our doors by bike (at a distance, of course).
The alcohol industry isn't the only one to have had the backs of Berliners during this time: we've seen all sorts of businesses – from restaurants to bakeries, to kombucha companies, to beauty studios – adapt their business models temporarily in order to keep operating; bringing their goods directly to their customers' doors. Today it was announced that book stores and bike shops are considered indispensable in Berlin – and are therefore allowed to stay open.
For anyone who's been to Berlin as a tourist, you'll be familiar with cash as the city's general chosen payment method. ​"Bargeld ist freiheit" (cash is freedom), a taxi driver once told me, when I asked what this was all about. But those few restaurants and coffee shops that have managed to stay open (provided that they offer take-away only and enforce a strict distance rule between customers, made clear by plenty of notices and floor markings) are expressing that card is now the preferred method of payment in order to minimise contact – an almost unheard of request in Berlin until now.
Despite Berlin's general reluctance to abide by rules, it's clear that these instructions by the city's authorities around COVID-19 have struck a chord. Prime Minister Angela Merkel recently referred to the virus as the country's ​"greatest challenge since World War Two" in a rare televised address to the nation; her first since her inauguration in 2005.
Since then, the city's streets have grown much quieter, with central parts of the bustling Kreuzberg and Neukölln districts now resembling ghost towns. Tempelhofer Feld, the popular once airport-turned-recreational park however remains busy, with many still seeming to head here for their daily exercise.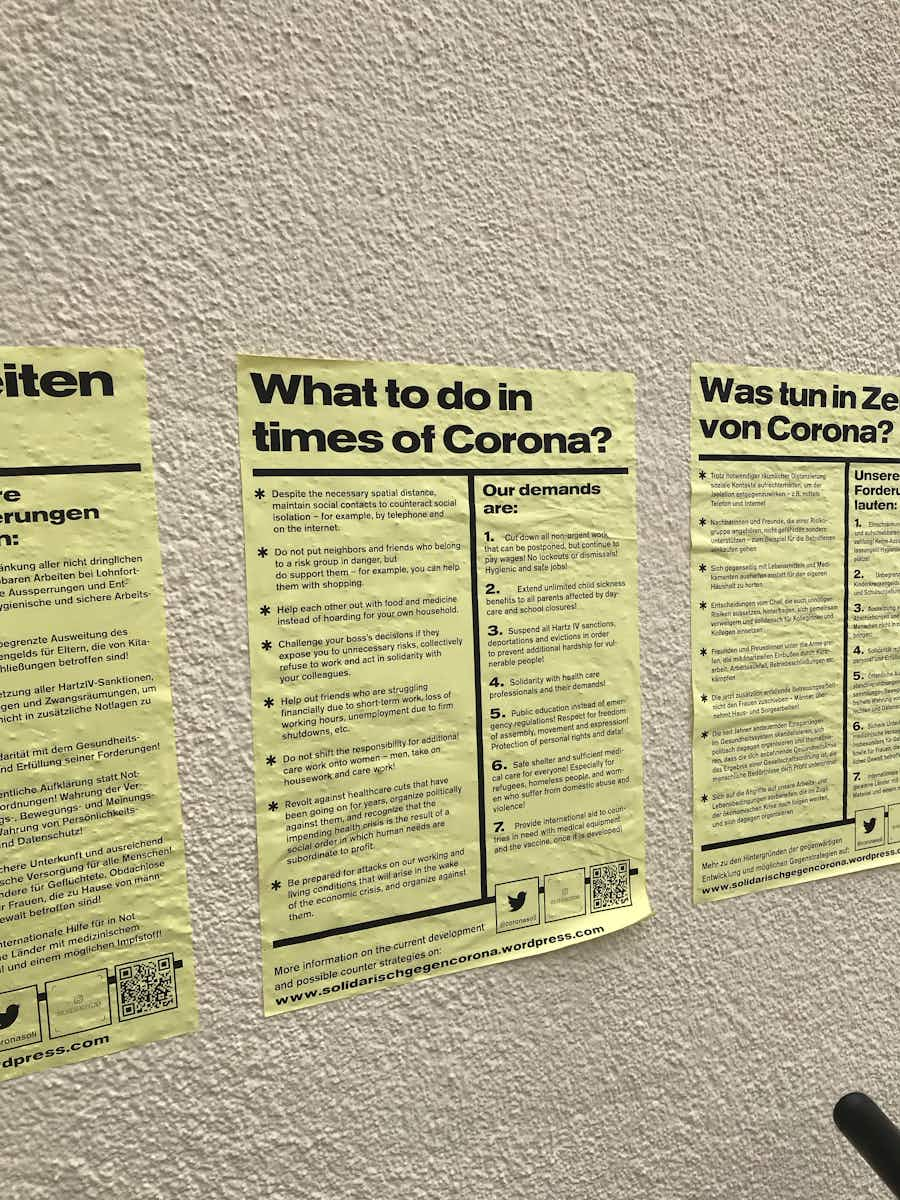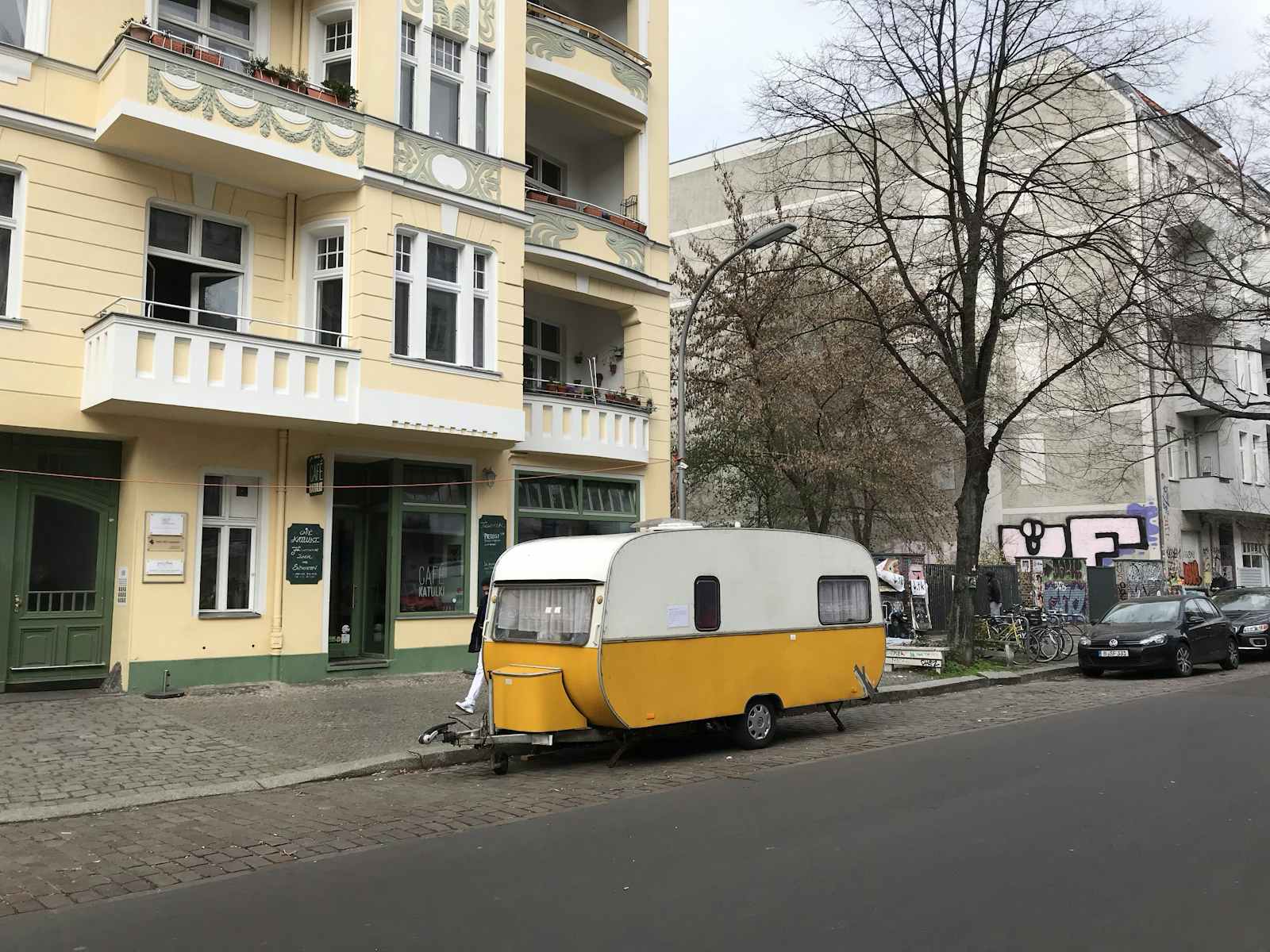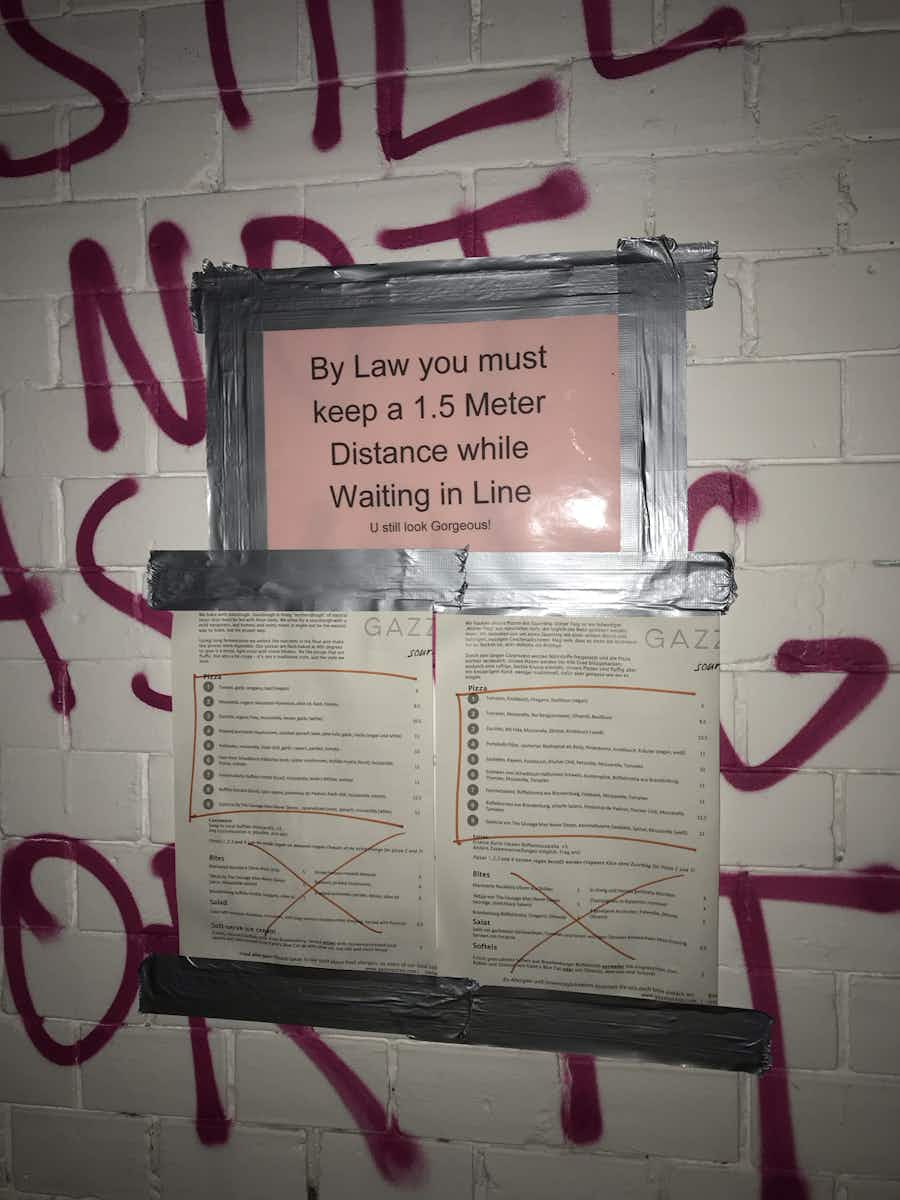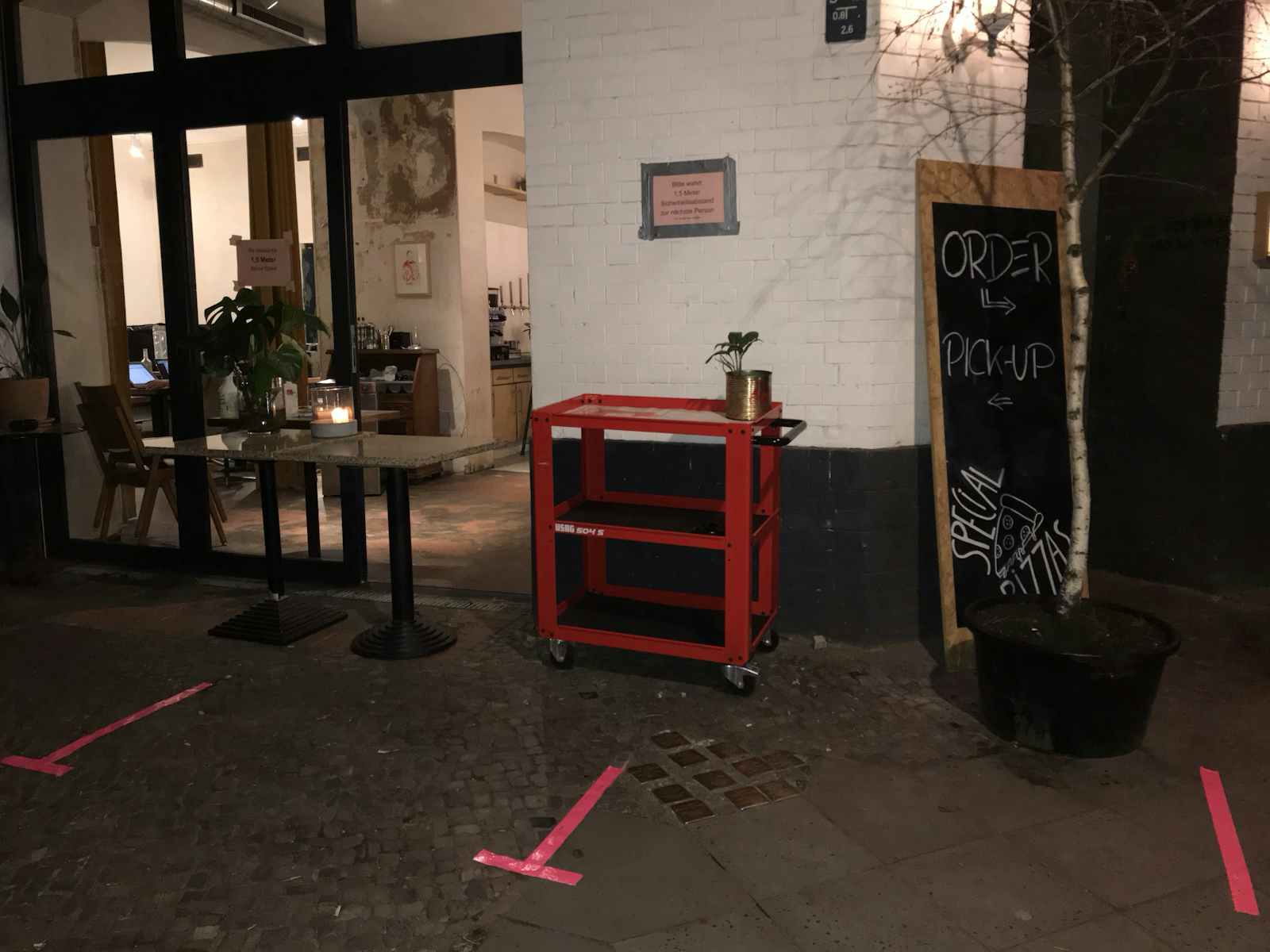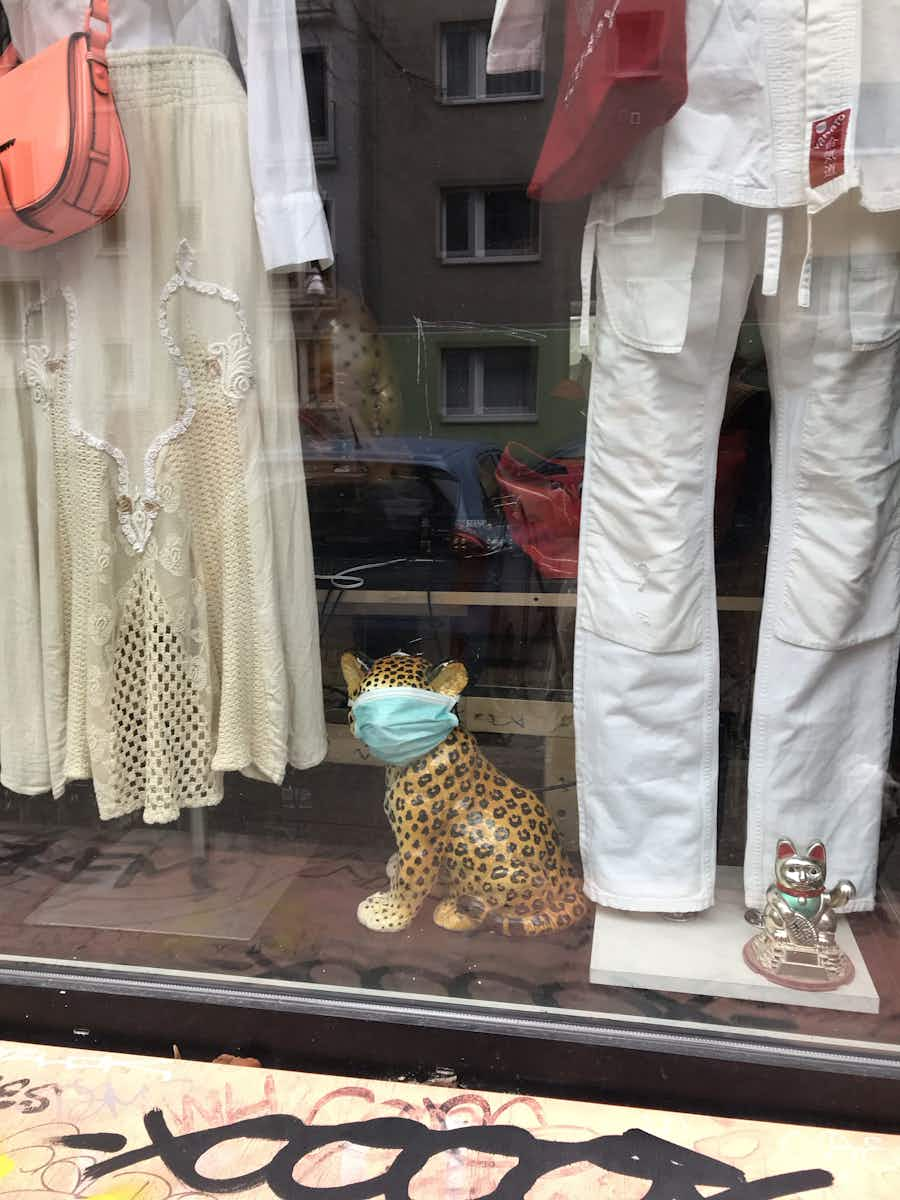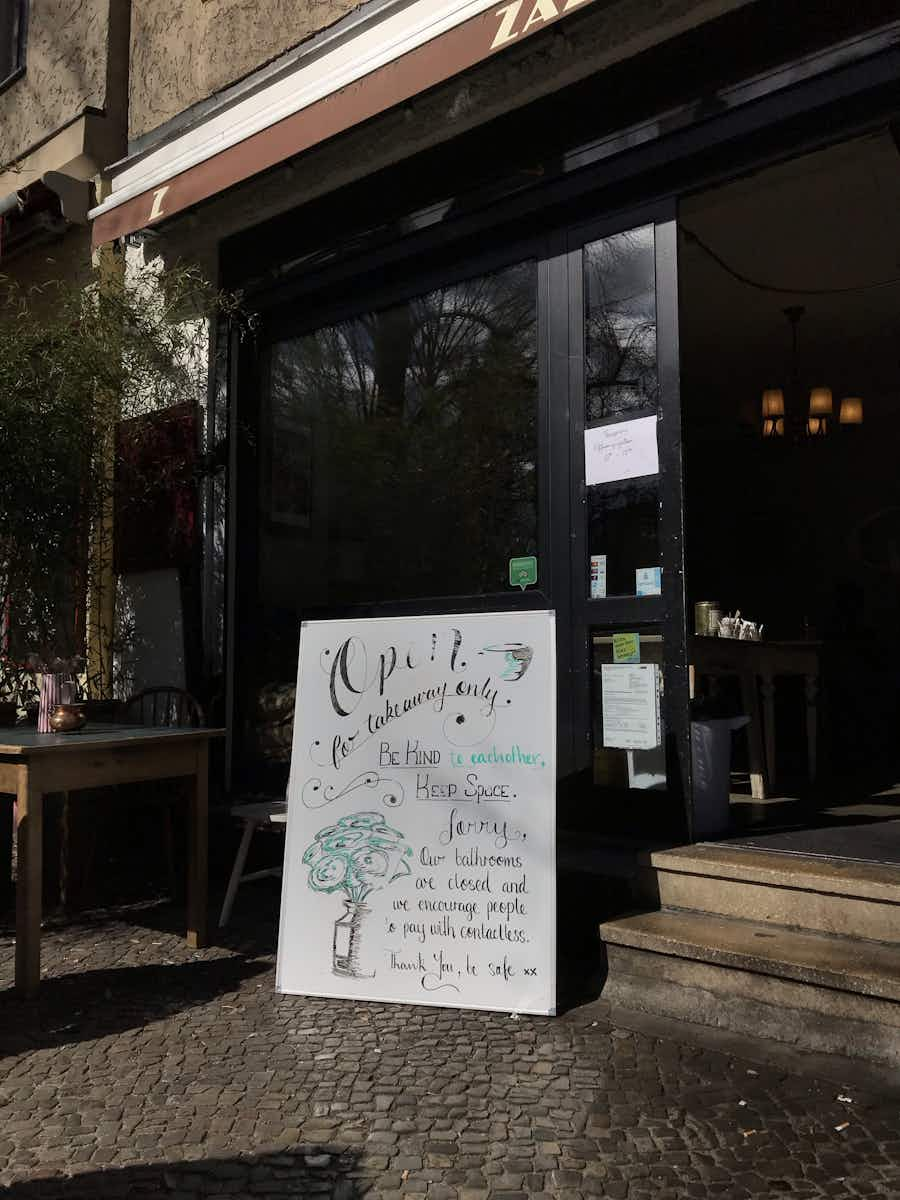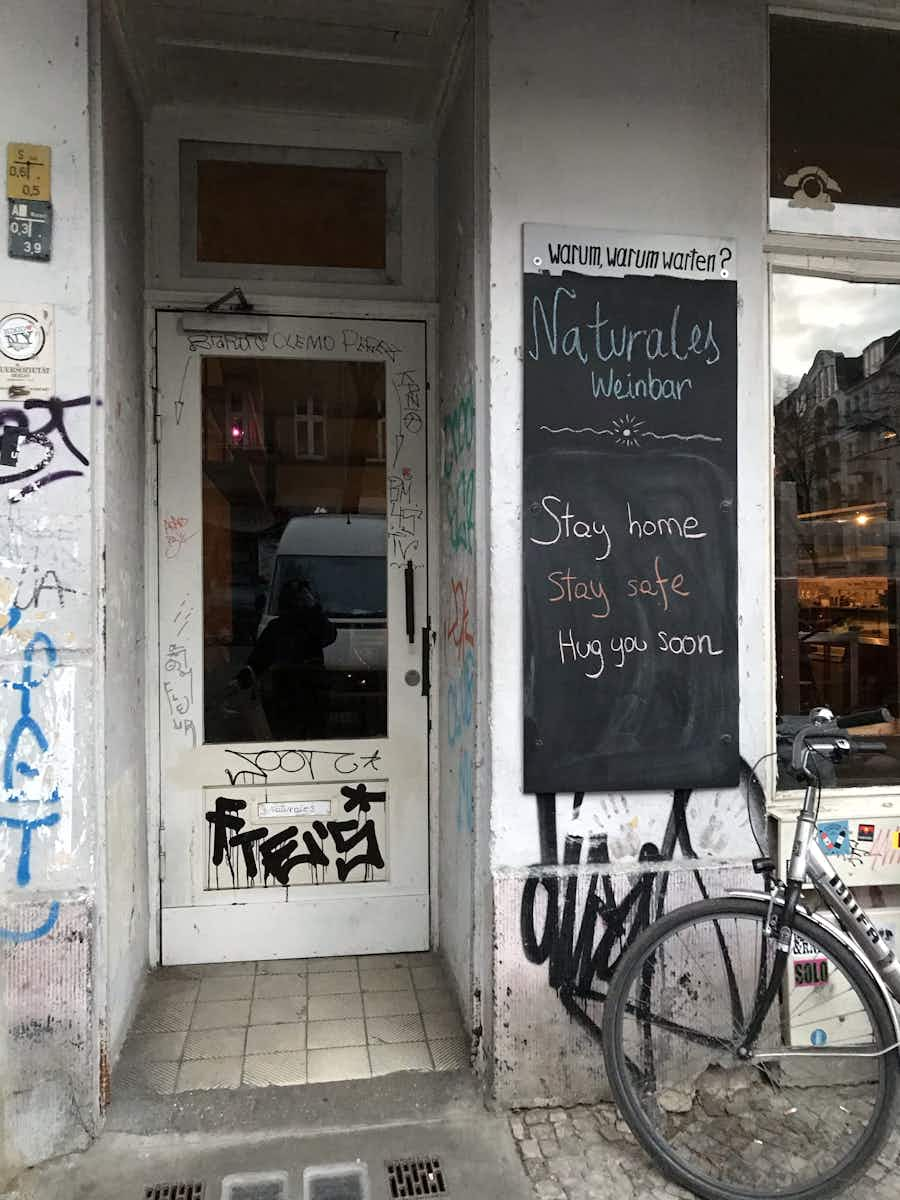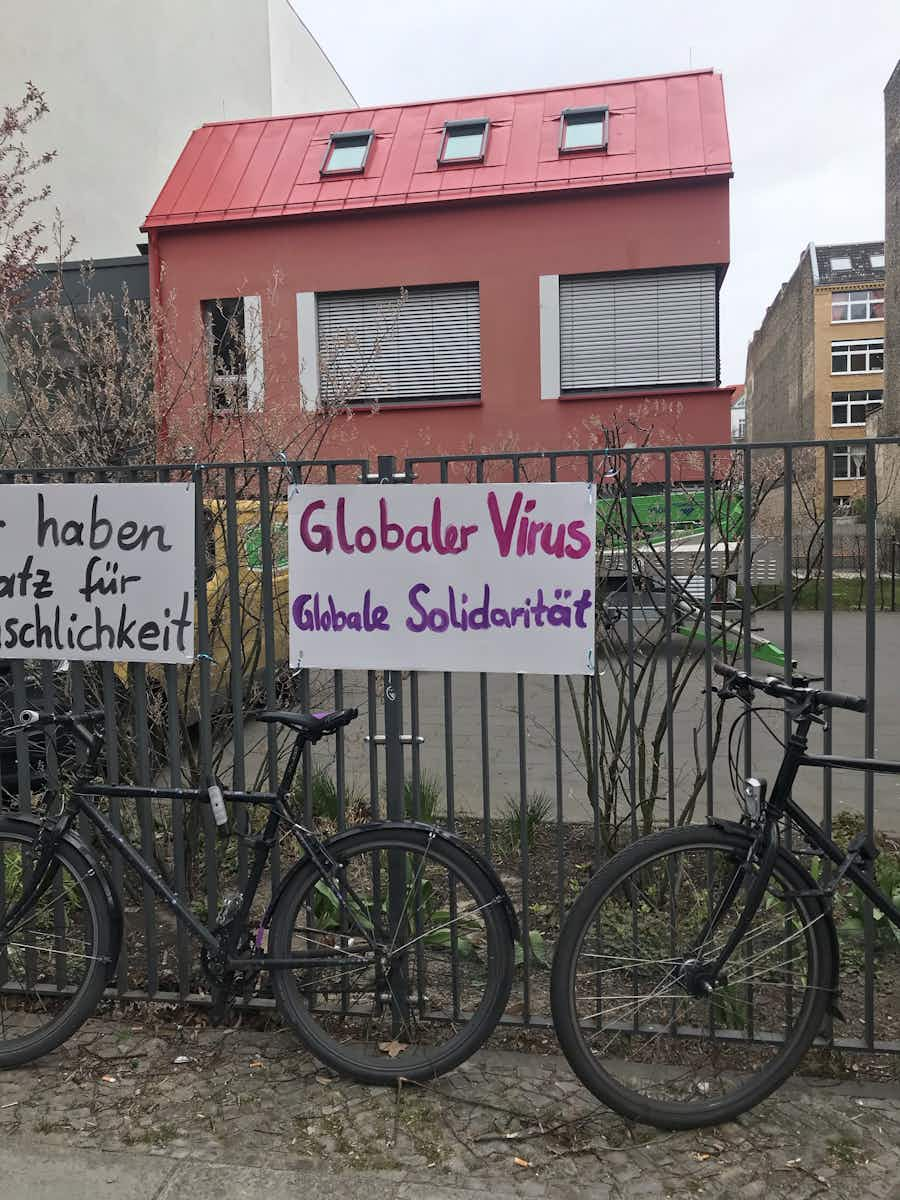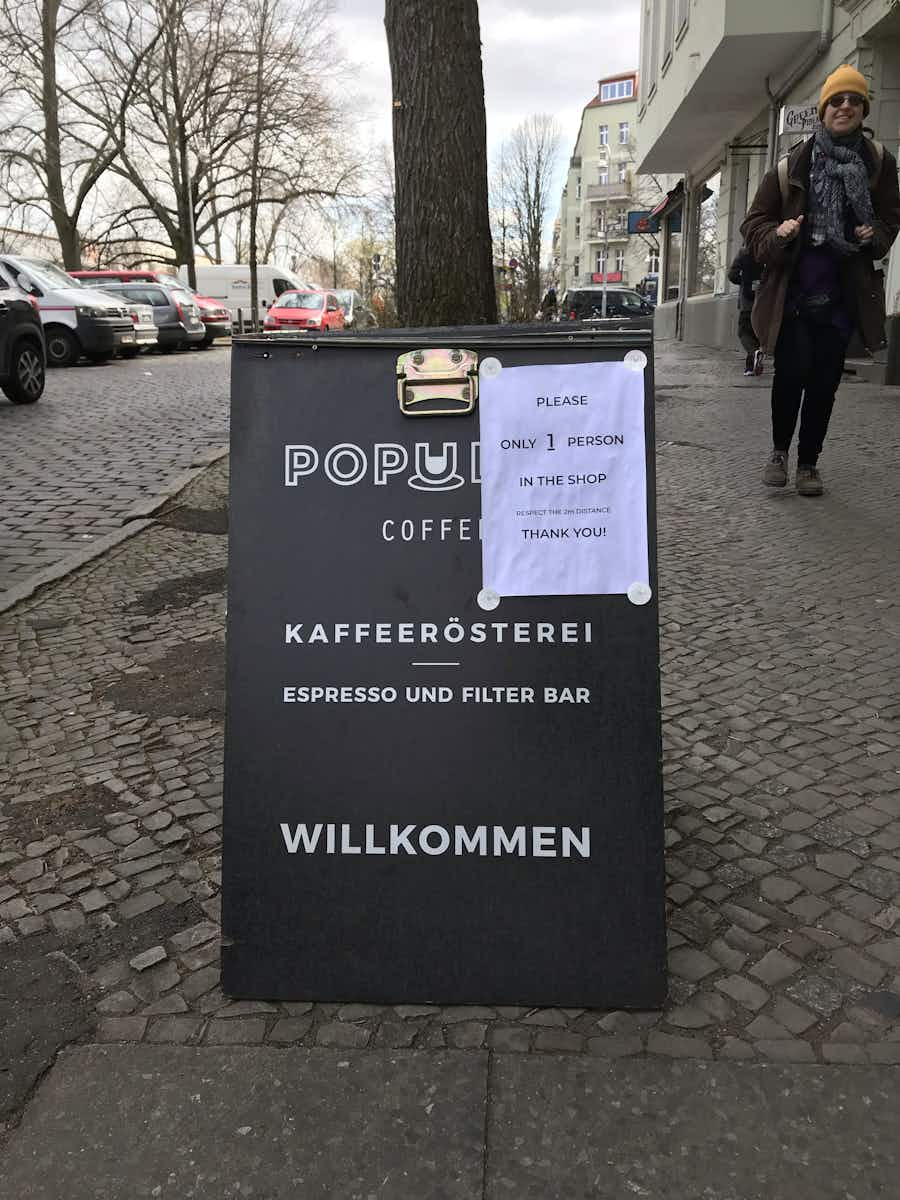 With more than 50,000 cases of COVID-19 in Germany and roughly 2,500 of those in Berlin, the German government has announced plans to ramp up testing to 50,000 a week, looking to South Korea as a role model. My local doctor has set up a Corona caravan which sits outside the practice, opening its doors between 11am and 12pm each day in order to treat and advise residents showing symptoms of the virus, who can be referred for further testing if needs be, in an effort to keep germs out of the surgery itself.
It's fair to say that I've felt safe in the hands of the government here in terms of COVID-19, as the authorities have been taking things seriously since the beginning. Thanks to citizens' general compliance with the rules put in place, we haven't had to take any overly-strict measures put in place yet: yes, we are under instruction to distance ourselves socially, are not allowed to be outside in more than groups of two and have to carry an ID when we leave our apartments, but we don't have a limit on how often we can leave our apartments for example.
Amidst the pandemic chaos, it's not only health-wise the German government ensure a feeling of security, but financially too: ​"Artists are not only indispensable, but also vital, especially now," said Germany's culture minister Monika Grütters in a recent statement announcing the country's new €50 Billion Aid Package to help the cultural, creative, and media sectors to deal with financial losses due to COVID-19. Judging by the 250,000+ freelancers in the online queue with me, I'm not the only one who's excited about this package, which puts other countries to shame. Though, following the authorities' decision to deem Berghain a cultural landmark in 2016, it's not surprising that such drastic measures are being taken to protect the arts, something which is not nearly enough treasured by authorities in the UK.
Despite all the uncertainty and distance between us physically, it's been wonderful to see the community come together online to support fellow Berliners and those beyond the German capital. Louisa Goltz, who manages fashion campaigns for Zalando as well as running online culture and vintage fashion platforms unoduotrecultura and unoduotreamore, has launched an account solely dedicated to promoting Berlin businesses and institutions who are offering online services during COVID-19. Yesterday, Berlin photographer Anna Daki hosted a clothing sale on one of the platforms, raising €930 to donate to the support of hospitals, doctors and nurses who urgently need medical equipment in her hometown of Odessa, Ukraine.

Who knows, the innovative measures businesses and citizens are taking now might just leave some positive lasting effects which will benefit us once this is all over. As Neukölln bar Das Gift (founded by member of the Scottish post-rock band Mogwai and his wife) put it on Twitter: ​"Tbh this whole ​"practising queueing" is good for mainland Europe. New skills etc."

More like this