The sneakerhead nonprofit giving the community fresh kicks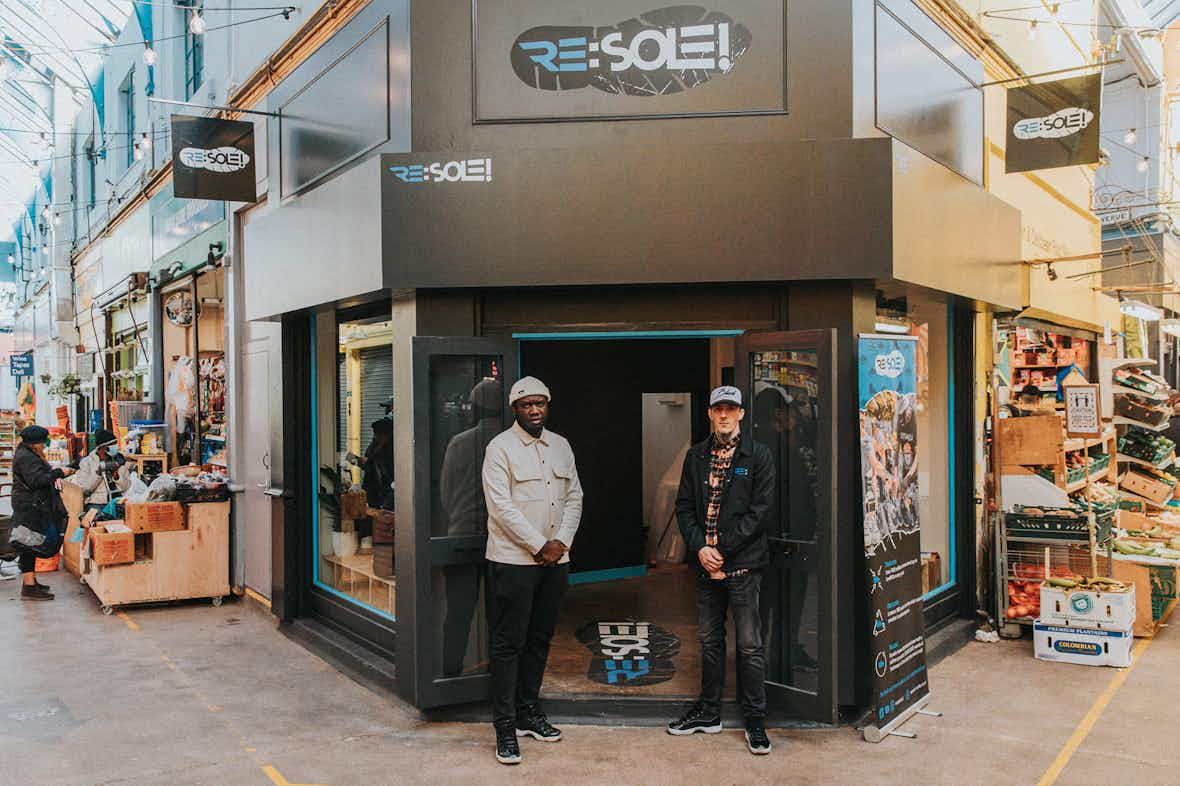 Re:Sole has set up shop at London's Brixton Village, providing newly-released young offenders with trainers, trackies, food and vital support.
It's staggering to think that 300 million shoes are thrown into landfills every year. Even more staggering: some of those soles will take nearly 1,000 years to fully decompose.
The stark reality of fast fashion and excessive waste has long been at the forefront of Moosa Nsubuga's mind. Setting up nonprofit organisation Re:Sole in 2019, the founder has been on a mission to help his local South London community, distributing trainers to homeless people, newly-released young offenders, refugees and those in need.
"We distribute shoes to the Caribbean, South America and Africa as well as London," says Nsubuga from his Brixton Village shop location. ​"There's too many kids walking around without shoes on their feet. We can't have 300 million shoes going into landfills every year that have no damage on them, and then have people in the same country that these shoes are going in, walking around barefoot."

The South Londoner first got into charity work after travelling to The Gambia in West Africa in the summer of 2018. While there, he started an initiative with his friend called The SPOT Project to support young, orphaned children. Seeing the impact that aid and community work had upon their lives, it made Nsubuga think how he could make a difference back at home.
"I thought: how can I start an initiative here in the UK? Being a sneakerhead I spoke to a couple homeless people and asked how I could help. And the first person I spoke to said: ​'You know what, I need a new pair of shoes. I was thinking of going and stealing a pair, but if I get caught it always puts me back in a cycle of being arrested and then going back to prison and being recalled.' So I said: ​'No problem, I've got a pair for you!'"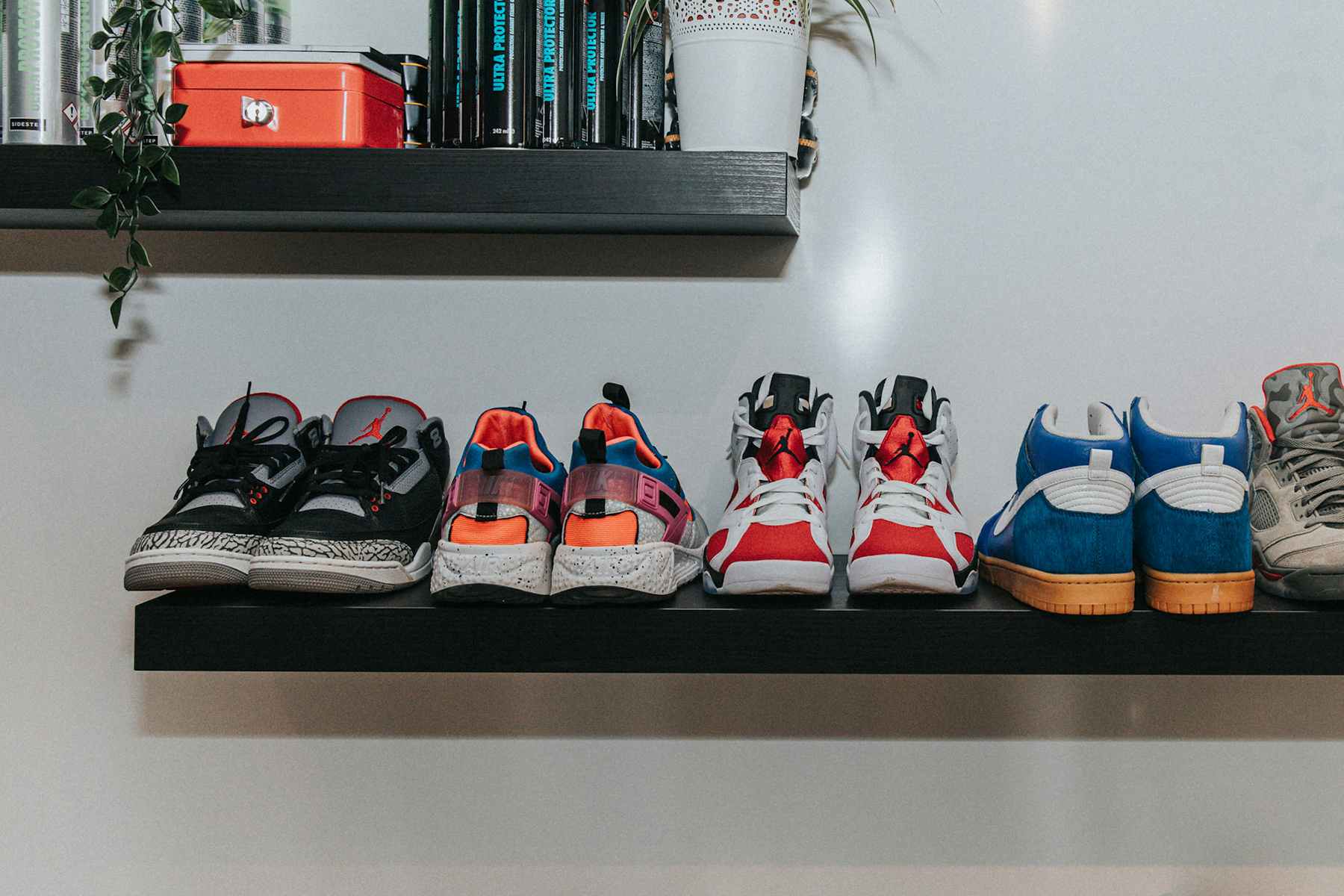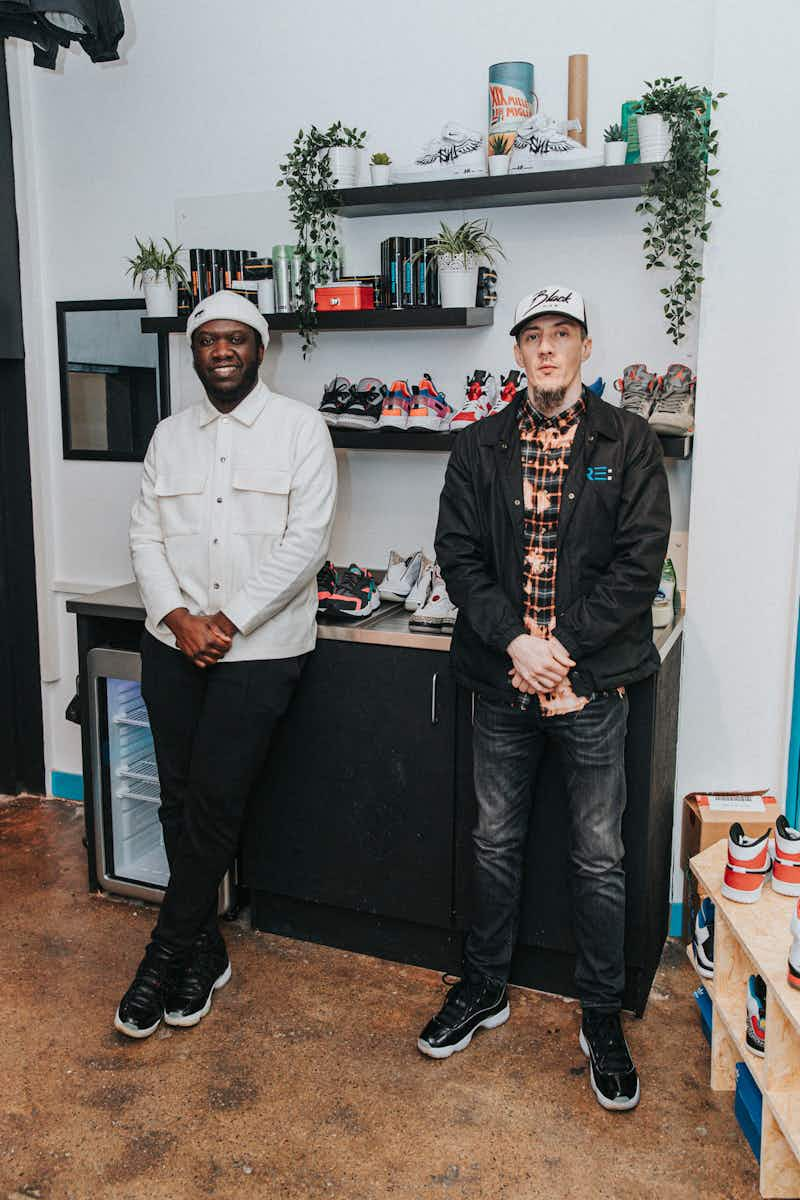 Nsubuga started giving away trainers to homeless people in Peckham. But the more he gave away, the more he became detached from his collection.
"I was very aware of how people in my community deemed charity and that they don't like to ask for help," he adds. With that in mind, he reached out to his contacts from the sports and music world, finding willing donors of the freebies they'd received from adidas, Puma and Nike. ​"From there the work started to become more targeted. It kind of spiraled until we ended up making contact with the landlord here at Brixton Village, Taylor McWilliams."
McWilliams, he says, has been integral to the success of Re:Sole, giving Nsubuga and his colleagues a free space to operate from and their first physical site. Since December last year they've been helping young offenders leaving Brixton prison.

"Returning citizens will have an opportunity to come to Re:Sole, pick up a pair of trainers, pick up a tracksuit, pick up a bus pass that allows them to get around for the best part of a week or two and a couple of vouchers for Tesco and Sainsbury's to get some food because a lot of people do get released of about 50 pounds about eight o'clock in the morning," says Nsubuga. ​"Sometimes they come out dressed as they went in four or five years ago. And without the initial support, the first phone call they make is maybe to a friend who is maybe not living the best lifestyle."
Now, with donations from Puma and local designers, Re:Sole are expanding their support.
"We've got Jordans sitting in the window now. They are retailing secondhand on StockX for about £350. We've had Gucci, Prada and Louis Vuitton and those trainers get sold on eBay or secondhand websites, and then it allows us to go into JD Sports and buy two or three pairs."
Teaming up with Centrepoint, Jigsaw and Sutton and Croydon council, Re:Sole is continuing to give back to their local communities. When they're not operating from their Brixton base, the team are doing outreaches from the boot of their car, distributing over 150 trainers in Central London a month.
"In the first 18 months of us launching, we distributed half a million pounds worth of footwear," Moosa Nsubuga says, rightly proud. ​"If we can do that without brand support, we can do a lot more with it."
To support Re:Sole, visit 57 Granville Arcade, Brixton Village or go to their website and Instagram


More like this