Shamima Begum: stateless, helpless, hopeless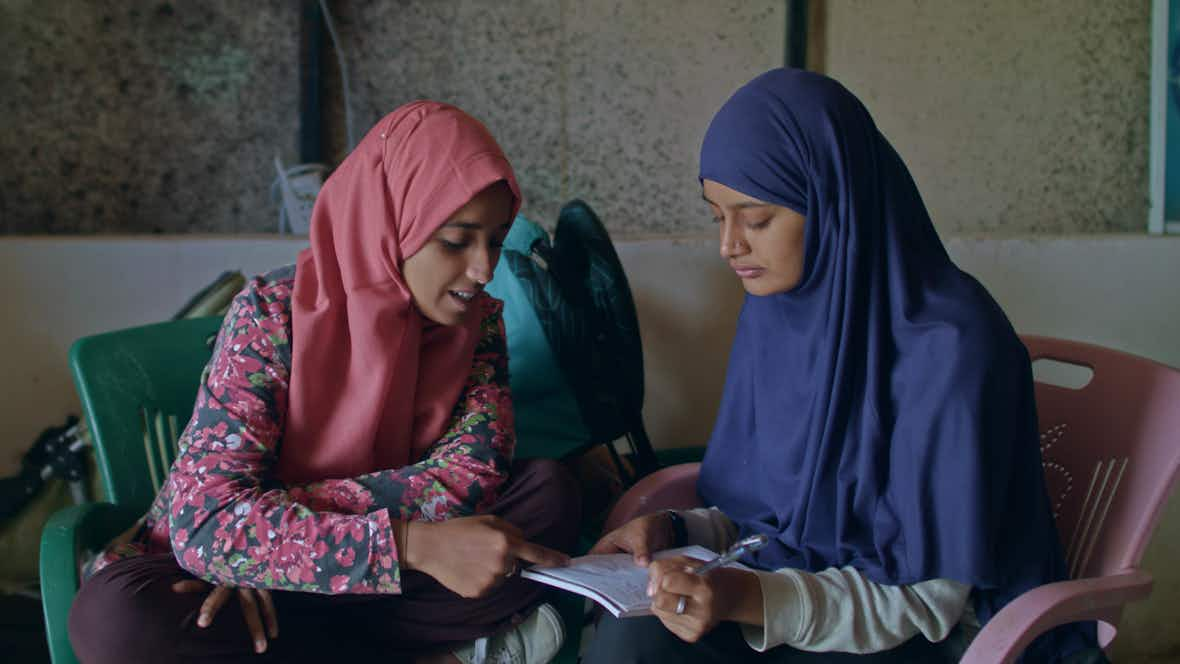 A new Sky Original documentary spent two years filming ISIS brides trapped in camps in Syria. Should these young Western women – including the East London former schoolgirl – be allowed home? The filmmaker knows what she thinks.

In her faint, east London-accented voice, Shamima Begum is speaking to a camera, telling us things we thought we knew all too well.
"It was the holidays when I decided to leave with my friends," begins Begum, one of three Bethnal Green Academy schoolgirls who secretly left the UK in February 2015 to join ISIS. ​"I knew it was a big decision, but I just felt compelled to do it quickly. I didn't want to be the friend that was left behind.
"My bags had been packed already and I'd put them somewhere else so my mum didn't see me walking outside of the door," she continues. ​"I didn't hug her, I really regret not hugging her, and I just got on the bus and I could just see her staring at me."
The girls' flight to Turkey was delayed by snow, which made her nervous. ​"By the time the plane would land at four o'clock, that's when my mum would be expecting me to come home."
That is, it was nearly dinnertime.
Once on the ground, a ​"bunch of cars" took the British teenagers to the Syrian border. There they were told to run for it, which they did, even though ​"we thought someone would shoot us". Then her mum phoned.
"She kept saying my name and I didn't know what to say back. I said: ​'Yeah, mum, I'm here' [and] was crying. After that I didn't speak to her again."
After a month, she was offered a husband, an ISIS fighter named Yago Riedjik, a Dutch convert to Islam. She was relieved that he was ​"really good looking. But when I was stepping out of the car I tripped on my abaya because I'm not used to wearing [it], so I fell out of the car and I just ran quickly into the house…. I was so embarrassed."
Once inside with the brand new husband she'd barely met, more awkwardness ensued.
"I didn't know how to cook and he was so shocked. I was like: ​'You married a 15-year-old, it's your own fault.'"
Shamima Begum tells this story in The Return: Life After ISIS, which premiered at Sheffield International Documentary Festival earlier this month and is on Sky and NOW from Tuesday. Directed and produced by Alba Sotorra, it's a film that might – and should – change the way we think about ISIS brides: women trapped in the aftermath of a horrific war, all denied the right to return home by their home countries.
The Spanish filmmaker spent two years, on and off, with a handful of Western women who had left their home countries to join Islamic State. After the fall of the caliphate in 2019, these women were stranded with their children, their husbands dead or in prison. They are held in basic tented camps in north-eastern Syria. There are 64,000 of them.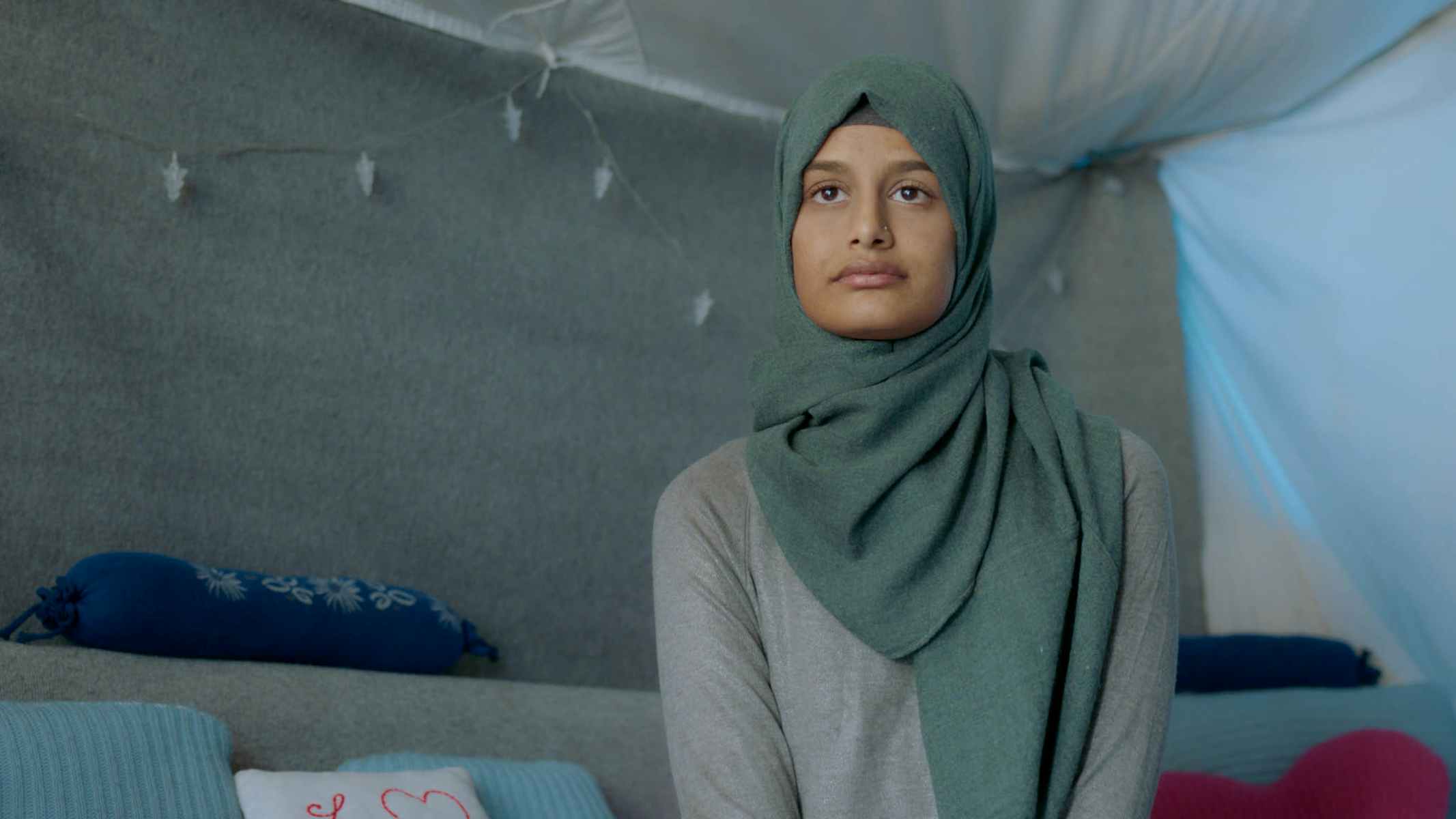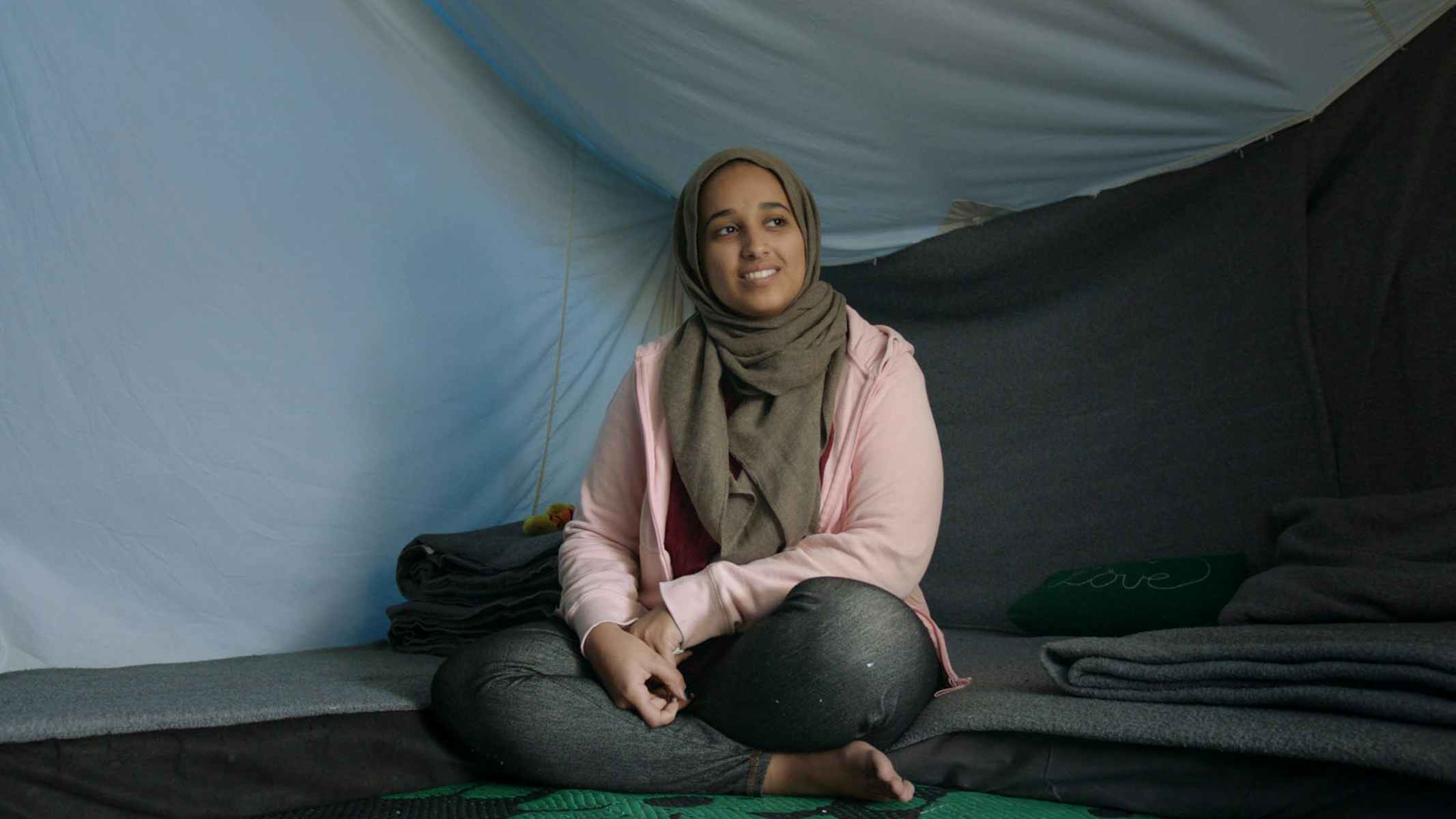 As well as Begum, Sotorra interviews Hafida Haddouch, from the Netherlands. She tells how her husband left her for Syria when she was 21 and pregnant. Shortly afterwards she followed him, travelling into the warzone when she was six months pregnant.
Another interviewee, Canadian Kimberly Gwen Polman, married an Islamic militant she met online. Once in ISIS-controlled territory, her nursing skills were put to use. She tells Sotorra about a pregnant woman who was brought in unconscious. ​"I couldn't find an inch on her entire body that wasn't marked in some way. She had been beaten with some kind of pipe, I think, judging by the markings." The woman miscarried.
Hoda Muthana, from New Jersey, describes herself as being ​"brainwashed" by ISIS propaganda while a student in America. She allegedly used Twitter to incite jihad. In Syria she married a fighter and had a child, but reality soon struck.
"One time I had my Nikes on and they had this little tiny pink strip. I remember being stopped and yelled at for that pink strip." The ISIS Morality Police ​"would scream into the intercom of their car: ​'You can't wear that shoe because it's too attractive!'"
Sotorra films the women as they attend rehabilitation workshops in Camp Roj run by Sevinaz Evdike. The Kurdish aid worker is conflicted – she lost friends and family, slaughtered by ISIS. As Evdike says at one point to Gwen Polman, Kimberly herself might not have pulled the trigger, but her husband may well have.
But Kurdish culture, the culture of their movement, says that they have to help these women exiled by their countries.
This is a complex, divisive issue. These women willingly left their home countries to enter a warzone and support a brutal army inflicting merciless terror and torture on anyone in their path. If they return to the UK, the Netherlands, Germany, Canada, America, will they bring jihad with them? The latter, at base, is currently the opinion of their respective governments.
But Sotorra is under no illusion: these women should be allowed home. In the case of Begum, she points out that the Englishwoman was a child who was groomed by a well-organised group with sophisticated propaganda and social media skills, then trafficked into a warzone. Now, at the age of 21, Shamima Begum is a young woman whose three babies died in quick succession, whose two best friends from home are both dead and who has been denaturalised by the British government, meaning she can never return to the UK. Her lawyers are fighting this decision, as are the lawyers for all of the women featured in The Return: Life After ISIS.
Here Alba Sotorra, a filmmaker who has been on the ground in Syria amongst these women for a long time, gives her view.

How did this documentary begin and how did you become involved?
In March 2015 I travelled to Syria to make a film about Kurdish women fighting against ISIS. From 2015 to 2018, I lived the war against ISIS from the Kurdish frontlines while I was following commander Arian's life. Next to her I witnessed ISIS atrocities. I saw cemeteries grow with the bodies of young Kurdish girls and boys. I saw tens of dozens of civilian bodies killed by ISIS piled in old schools, kids and adults, and I was there when their families came to identify them. I lost a few friends in this war.
This experience triggered many questions about how thousands of young Westerners were seduced by ISIS's ideology. When I thought specifically about Western women, it was even harder to understand. How could it be that so many Western women felt seduced by a gang that enslaved women?
Then what happened?
In March 2019, I was in Syria while the final days of the war against ISIS were fought in the city of Baghouz by the Kurdish and the international coalition. ISIS was holding a spot that was a few square kilometres and were using women and children as human shields. When the war was over, thousands of women and kids came out from underground shelters and surrendered to the Kurdish forces. They were placed in detention camps. Access to these detention camps was very restricted, but because of the trust I built with the female Kurdish forces in charge of the women camps, I was granted access to one of these camps.
How difficult was it getting access to the camp?
I had access granted, but moving freely around the camps was difficult due to security reasons. Some women in the camps were still holding on to ISIS ideology and were not happy with our presence. Our crew was mixed: three of us came from Barcelona and five were young Kurdish women. They sabotaged our filming a few times – one day we arrived and all our lighting gear was broken. A few days later they cut the tent we were working in with a knife. Most of the time we had Kurdish women soldiers guarding us while we were shooting.
And how difficult was it persuading the women to talk to you?
Regarding the women participating in the workshop, we didn't have to persuade them. The workshop was ongoing and we let everybody know that there would be a film crew filming the workshop. Participation in the workshop was free and open to all women. We didn't choose the women participating, they came voluntarily.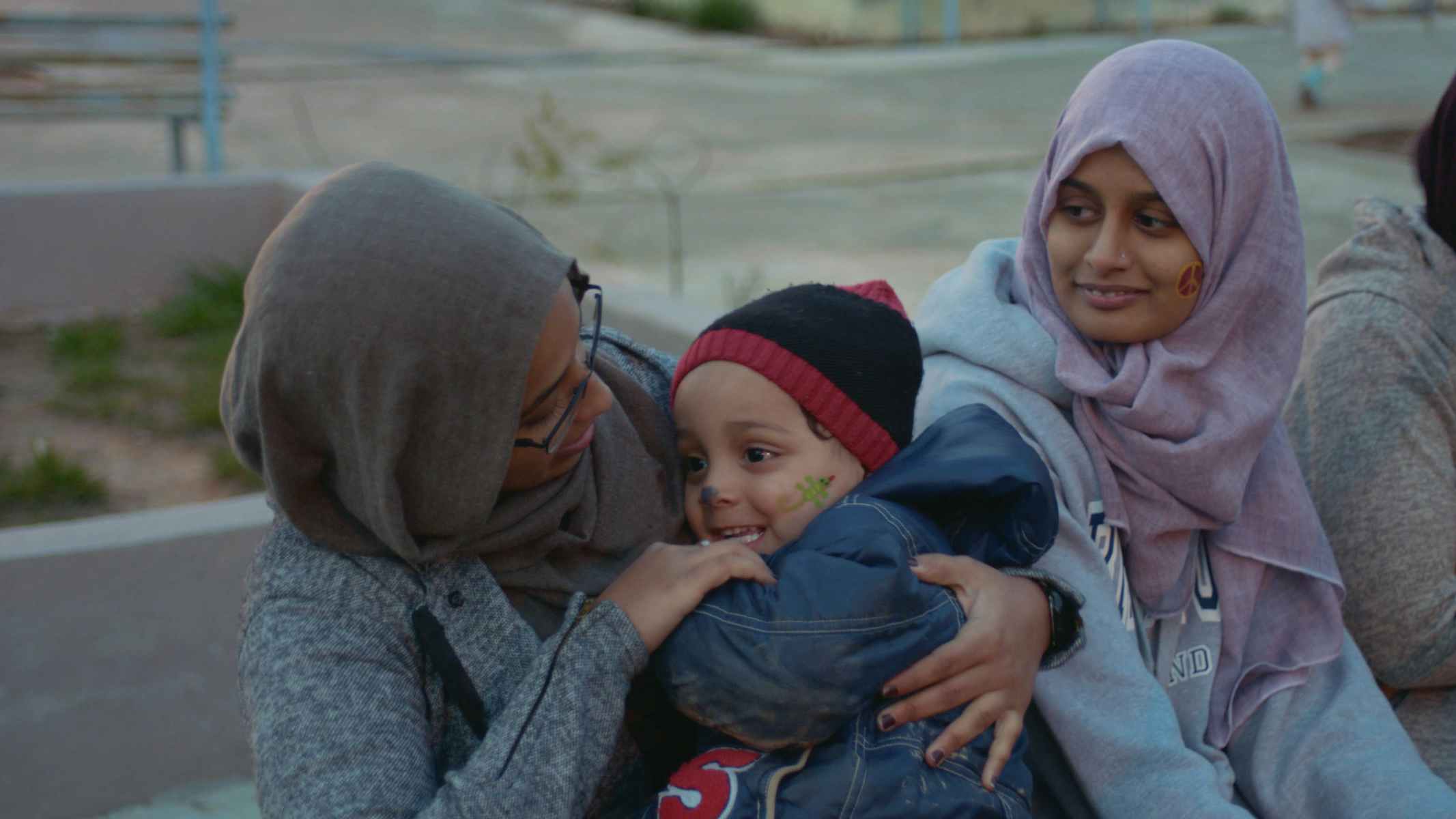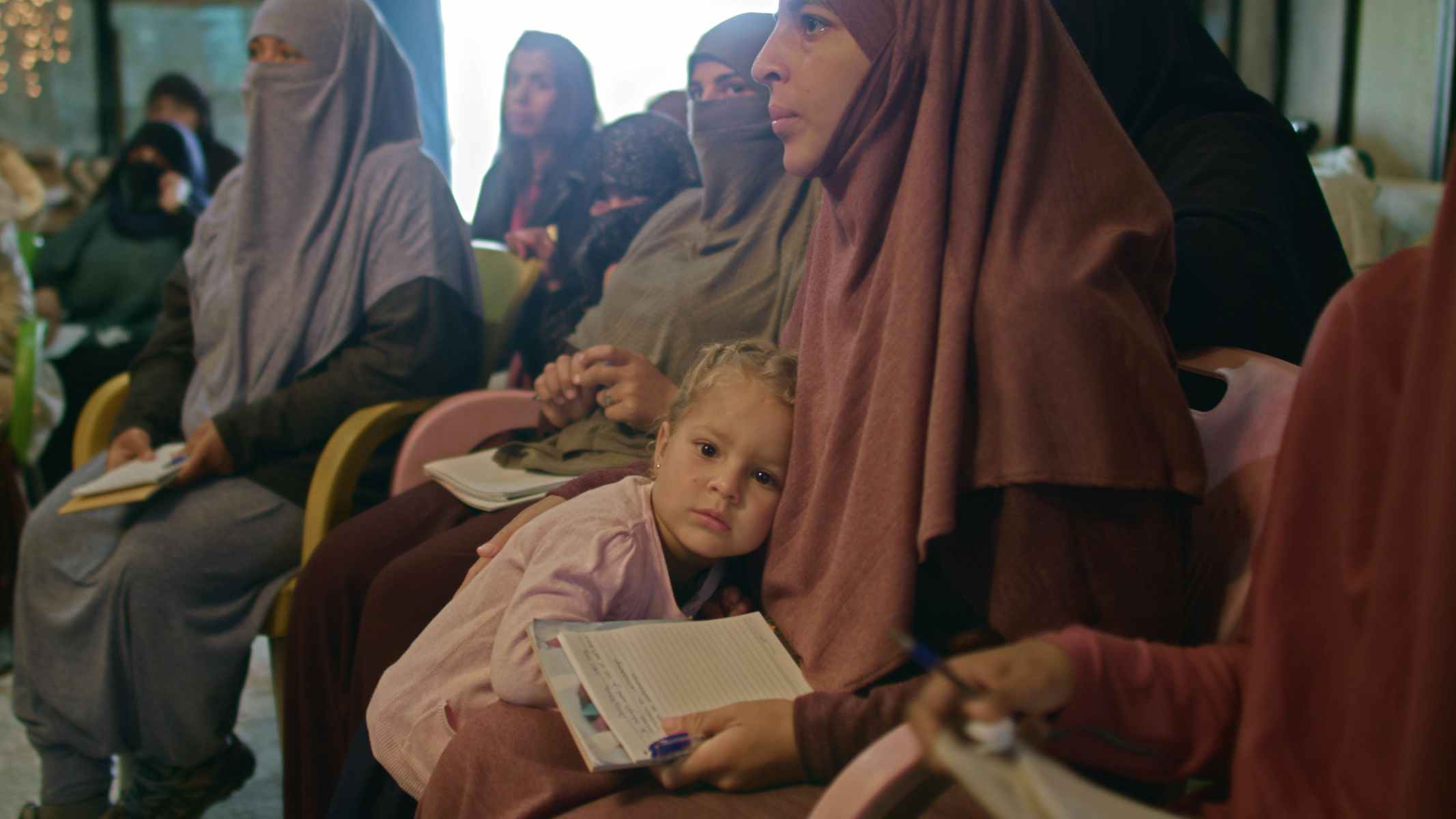 What were your impressions of Shamima Begum when you first met her?
When I met her in March/​April 2019 she was like a ghost. I couldn't read anything in her eyes, only a deep emptiness. I felt very, very sad for her.
How did she change over the months you were filming her?
I think that the workshop helped her to reconnect with who she was before travelling to Syria. During the workshop she was able to meet other women who had been through similar experiences. She had time to think, to reflect and to reconnect with her feelings. After four years in a situation where she was not free to express what she thought or felt, she found a safe space where she was not judged, not forced to be somebody else. She is a completely different person from the one I met in early 2019.
How sympathetic are you to her situation?
It is really hard for me to understand why the UK has revoked her nationality. She was only 15 when she was groomed by ISIS, an organisation with very sophisticated recruiting apparatus, and trafficked to Syria, a country at war. She was a minor and as a minor she should not be held responsible for this.
At the age of 18 Shamima had already lost her three children and her two best friends. She has lived through things that we won't live through in a lifetime. She is a British girl in urgent need of assistance and should be brought back as soon as possible.
What would you like viewers to take from your film?
I hope they can change their view on the repatriation of women and children held in Syrian detention camps. Everybody deserves a second chance. Dialogue and forgiveness are essential for peace.

Should these women and their children be allowed back to their home countries?
Definitely, yes! I only see repatriating as an advantage.

Why?
ISIS is still a big challenge for our societies and we need to find a solution together. If we wish to prevent future harm, we need to stop the cycle of violence. Having thousands of women and children in detention camps in Syria and Iraq for years, without a fair trial, without proper life conditions, won't help to prevent future violent extremism – in fact, it will do the opposite. These camps, and the conditions in which women and children live in them, are one of the narratives that are currently used by recruiters to suck more people into ISIS ideology.
So can we learn from these women?
If we want to prevent networks like ISIS from growing, we need to understand how they work. Who could better help us understand how they work like the women who have been part of it? We need them, they are our allies, not our enemies.
Finally, they could help other young women who might be vulnerable to ISIS or other extremist groups to not fall into their traps, because they are legitimate voices to speak to them as they have been through it.
What do you want your film to achieve?
I hope our film can change the narrative around the controversial topic of the repatriation of ex-ISIS or ISIS-related individuals, especially women and children. I also hope it can help our protagonists to be brought back home.

The Return: Life After ISIS launches on Sky Documentaries and NOW tonight (15thJune) at 9pm

More like this