Elon Musk: chaotic, impulsive… ket user?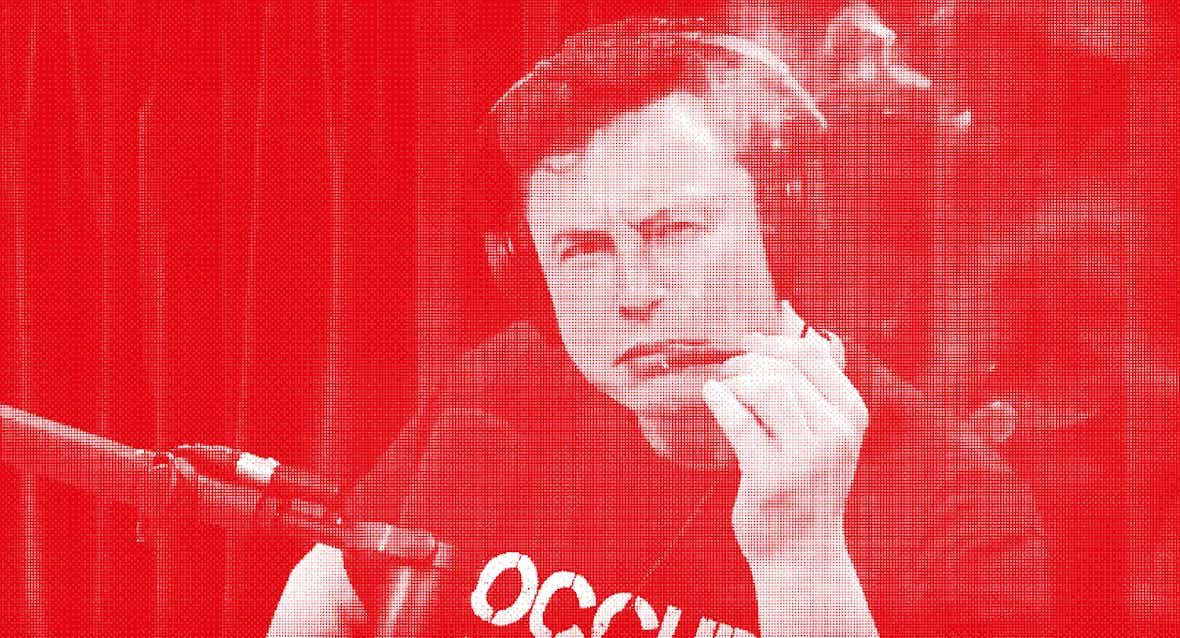 Associates suggest that the SpaceX cadet's behaviour could be down to an escalation in use.

I rarely take ketamine, but the last time I took it I thought I'd come up with a great proposal for a TV show, which I duly wrote in my notebook. When I looked back at my scrawl the next day, this is exactly how it read:
"A project that looks st what one side cassatt off" lake ghuyi."
Let's just say that I won't be using that in a pitch deck for Channel 4 any time soon. Or even Channel 5. Ket sets my imagination and creative thoughts off like a billionaire's rocket. But it also fucks with my perception of reality. I think my notes are astonishingly good when in fact they make no sense at all.
I considered this last month when I learned, in Ronan Farrow's deeply reported New Yorker profile, that according to several sources Elon Musk takes ket. I immediately wondered if any of his ideas could be down to the drug's dissociative effects. You know, like buying a social media company for $44 billion (at least double its value) and welcoming a bunch of neo-Nazis back onto the platform.
So what exactly do we know about Musk and drugs?

Well, we know he doesn't smoke weed, because this attempt at smoking a blunt on Joe Rogan's podcast marked him out as someone who clearly doesn't touch the stuff. The incident nonetheless prompted a NASA safety review of SpaceX, which included drug tests on all the employees. I bet he was popular in the office that week.
According to the New York Times, in 2018 some members of the board of Tesla were concerned about his reported use of a sedative-hypnotic drug called Zolpidem (sold in the US under the brand name Ambien), which he'd been prescribed to treat insomnia. They believed the drug was fuelling his controversial public statements. ​"Adverse effects such as hallucinations and psychosis have been reported, particularly with [Ambien]," Dr Michael Weaver wrote in the Yale Journal of Biology and Medicine in 2015.
During this time, in the midst of an argument about whether a submarine would be able to navigate a cave, Musk called British diver Vern Unsworth – who helped rescue the 12 boys and their football coach stuck in the Tham Luang cave in 2018 – a ​"pedo guy" to his then-22 million Twitter followers. The incident resulted in a lawsuit which Musk won. But talk about punching down.
Then, in June this year, the Wall Street Journal reported that Musk uses ket.
"The CEO has told people he microdoses ketamine for depression," it wrote. ​"And he also takes full doses of ketamine at parties, according to the people who have witnessed his drug use and others who have direct knowledge of it."
After the publication of that article, Musk tweeted an unrelated statement arguing that, from what he's seen, taking ketamine is a better option for treating depression than more traditional drugs. (There is research supporting ketamine's use as an antidepressant.)

"Associates suggested that Musk's [ketamine] use has escalated in recent years," wrote Farrow, ​"and that the drug, alongside his isolation and his increasingly embattled relationship with the press, might contribute to his tendency to make chaotic and impulsive statements and decisions." When you look at some of his behaviour, it's hard not to wonder.
Last year he kicked off because he didn't get into Berghain, the knock-back presumably due to the fact that nobody wants a billionaire in there hoovering up the vibe like, well, a billionaire in a club. He challenged Vladimir Putin to a fight in a bizarrely misguided attempt to resolve the problems in Ukraine. Then he challenged Mark Zuckerberg to a fight before backing out when the co-founder of Meta surprisingly agreed. Oh, and he spent Pride Month liking transphobic comments and tweeting baseless conspiracy theories.
When the New Yorker approached him to ask about his ket use, he neither confirmed the reports nor disputed them – he simply declined to comment. But perhaps the world's richest man should listen to THE FACE's drug columnist: in the cold light of day, look at last night's ideas that you scribbled in a notebook. Laugh at their inherent daftness. Then, without sharing them with anyone, move swiftly on.

You're welcome, Elon.

More like this