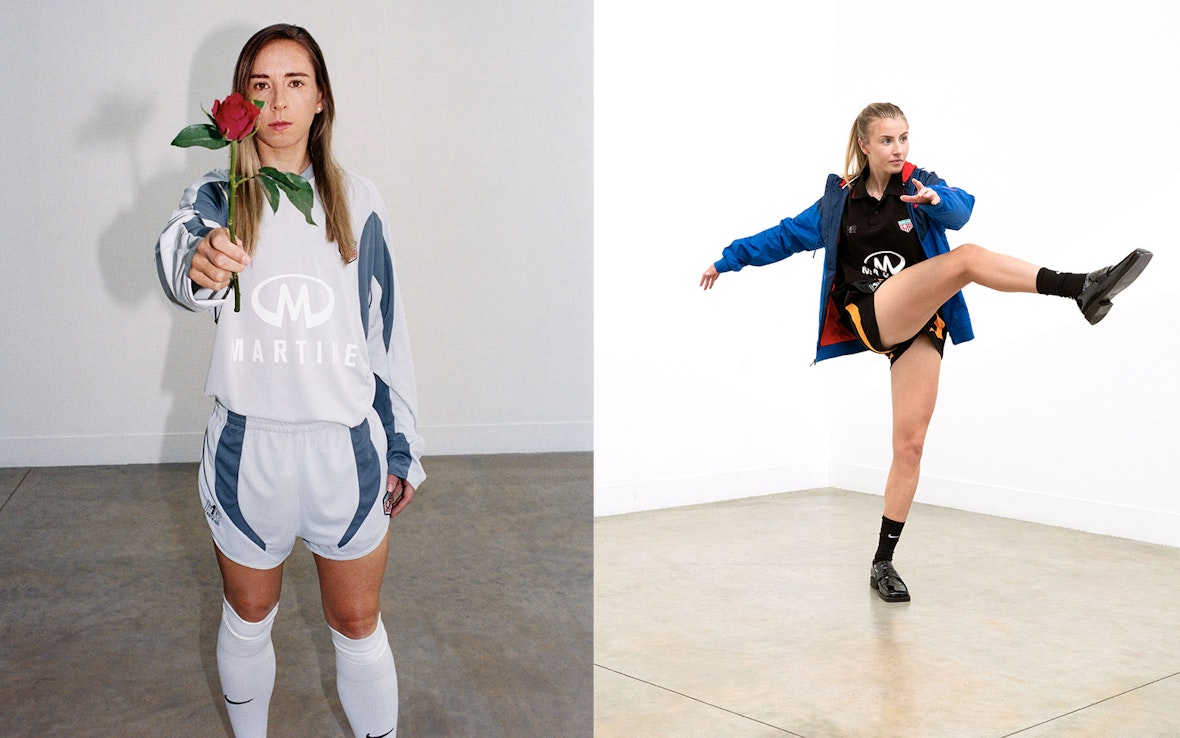 Be part of the best attended women's North London Derby ever
It's undeniable that women's football in England is experiencing an unprecedented boom. And, on the 26th of March, Arsenal will take on Tottenham in what is expected to be the best attended women's North London Derby ever.
Lining up for Arsenal on the day will be two of THE FACE's summer 2021 cover stars Jordan Nobbs and Leah Williamson, for whom the record crowds will represent a stark contrast to the surreal empty stadiums of last summer. As Nobbs joked at the time: ​"We're just hoping that everyone wants to come back and watch us after Covid!"
For ex-England and Arsenal captain Kelly Smith, the match represents a significant step-change for the game as a whole.
"I left England to pursue a professional career because there was no professional league here at that time," says Smith, who spent much of her career in the US before returning to Arsenal, where she retired in 2017. ​"A lot of young girls ask me now if they should go to America and I tell them that they don't need to – the best league is here."
As part of the previous generation that kicked down the door and laid the foundation for players to come, Smith feels a sense of joy in seeing the buzz around the game now.
"I feel super-proud to have played a small part in helping get the game to where it is now. We always went out and tried to represent Arsenal as best we could, even though we weren't full-time players at that point."
To celebrate the game, Arsenal has created a film alongside legendary Gunners superfan Maria, known for her distinctive chants and cries during games. Watch it below.

The North London Derby at Emirates Stadium, between Arsenal and Tottenham Hotspur takes place on Saturday 26th March, at 2.15pm. Click here to purchase tickets.

---