A‑COLD-WALL* took us to a former printing press for SS20

Nodding to tribalism, the unpicking of social architecture and the use of holistic materials, Samuel Ross' optimistic collection celebrates the human form.

WHAT WAS THE INVITE LIKE?
It arrived via email – the sustainable approach. We'd expect nothing less from Samuel Ross.

WHERE WAS THE SHOW?
The show took place at London rave venue and former print house (an ode to Samuel's background in graphic design) Printworks in Canada Water. While the fashion crowd lined the narrow hall (formerly a fully operational printing press), Samuel Ross' devoted fans lined the balcony above, the designer having chosen to open the show up to the public this season to ensure there's a ​"more positive affluence and altruism growing within the brand".

Listen now:

Samuel Ross on opening his show up to the public
WHAT ABOUT THE CLOTHES?

Samuel's signature method of deconstruction permeated the collection, as did his ability to work with a diversity of fabrics to achieve his stripped back architectural aesthetic. The first ten looks, described by Samuel as the ​'clay section', took on ​"softer shapes and forms that build off the body". Think memory foam and softer matted materials mapped to the body to celebrate the human form (rather than to protect or encase it, as seen in previous collections.) ​"There was a nod to tribalism, a nod to the unpicking of social architecture, and also a nod to making sure that there's inclusion of these holistic materials, which is paralleled by institute being included and also public. It's an ode to the past while encouraging the future," explains Samuel.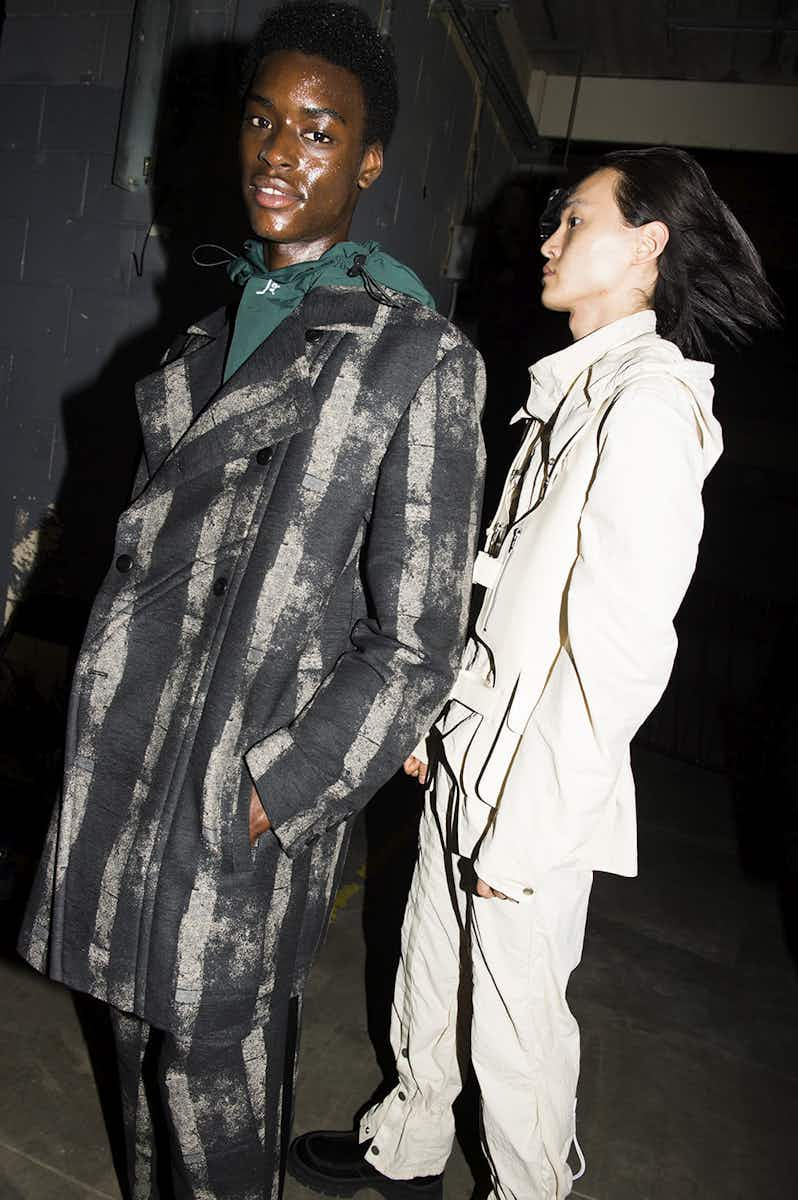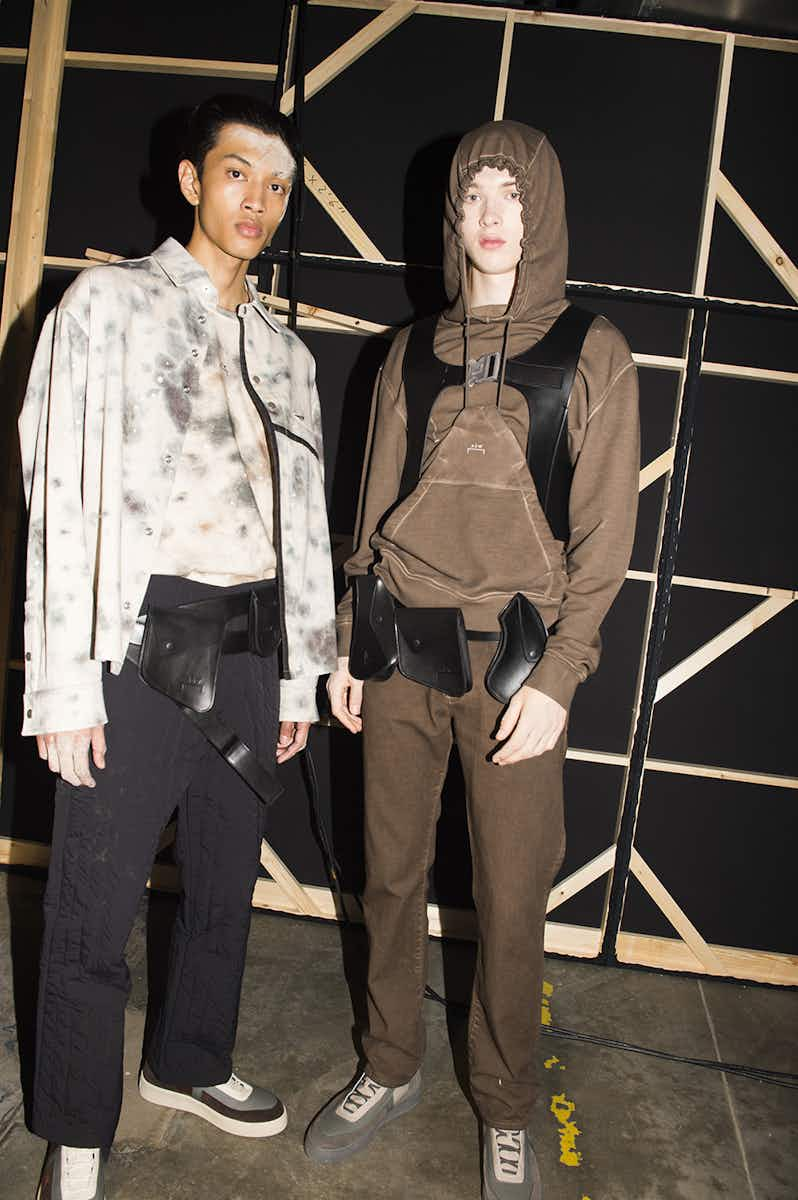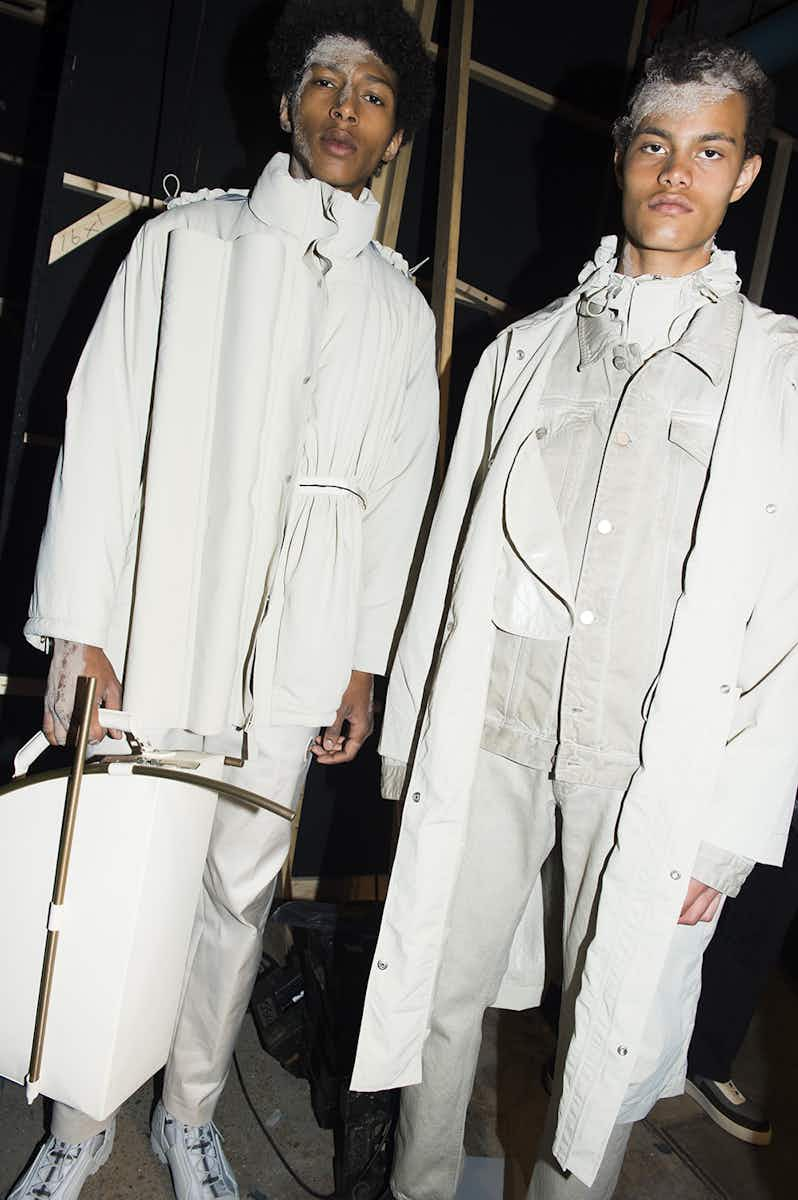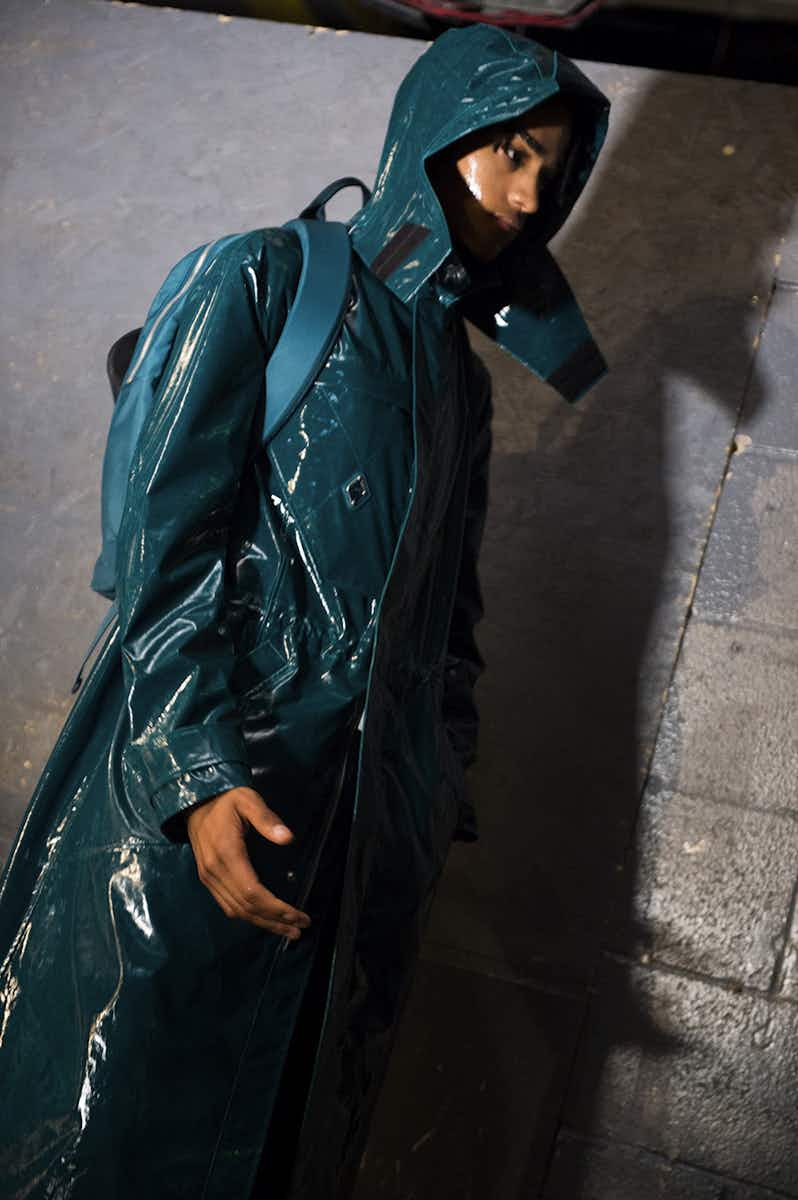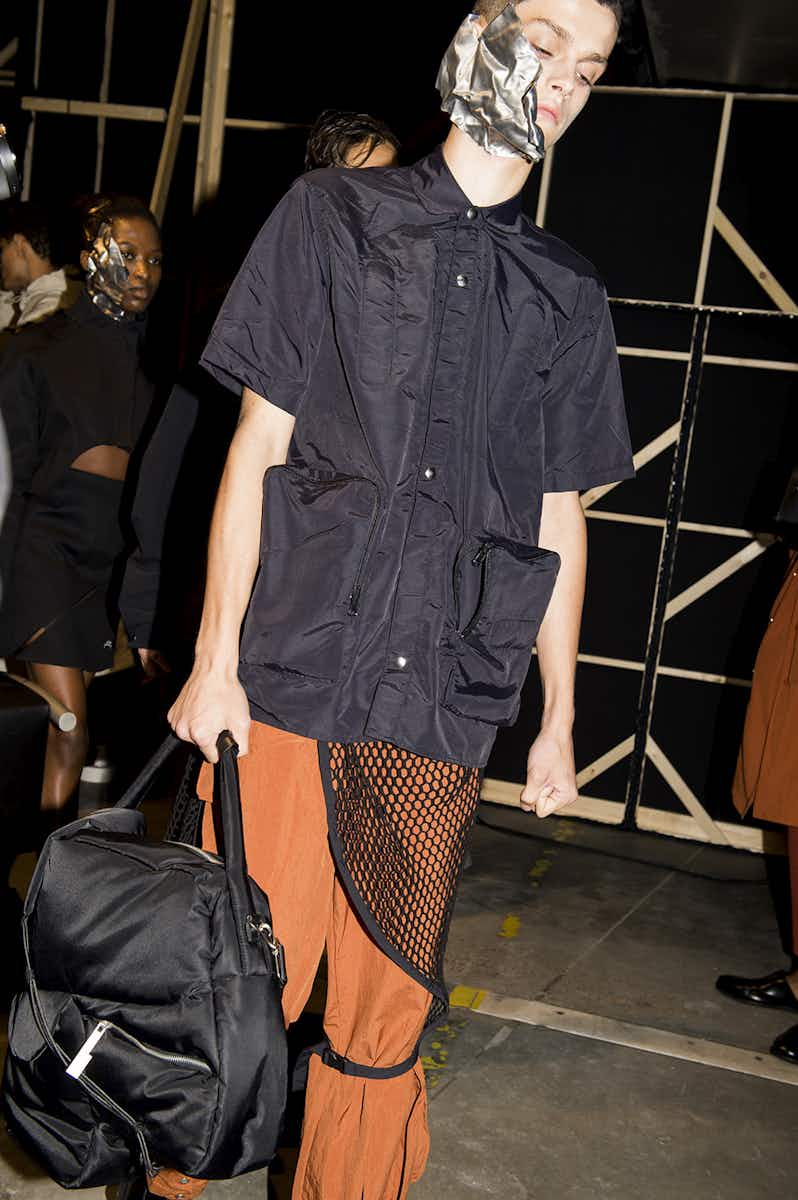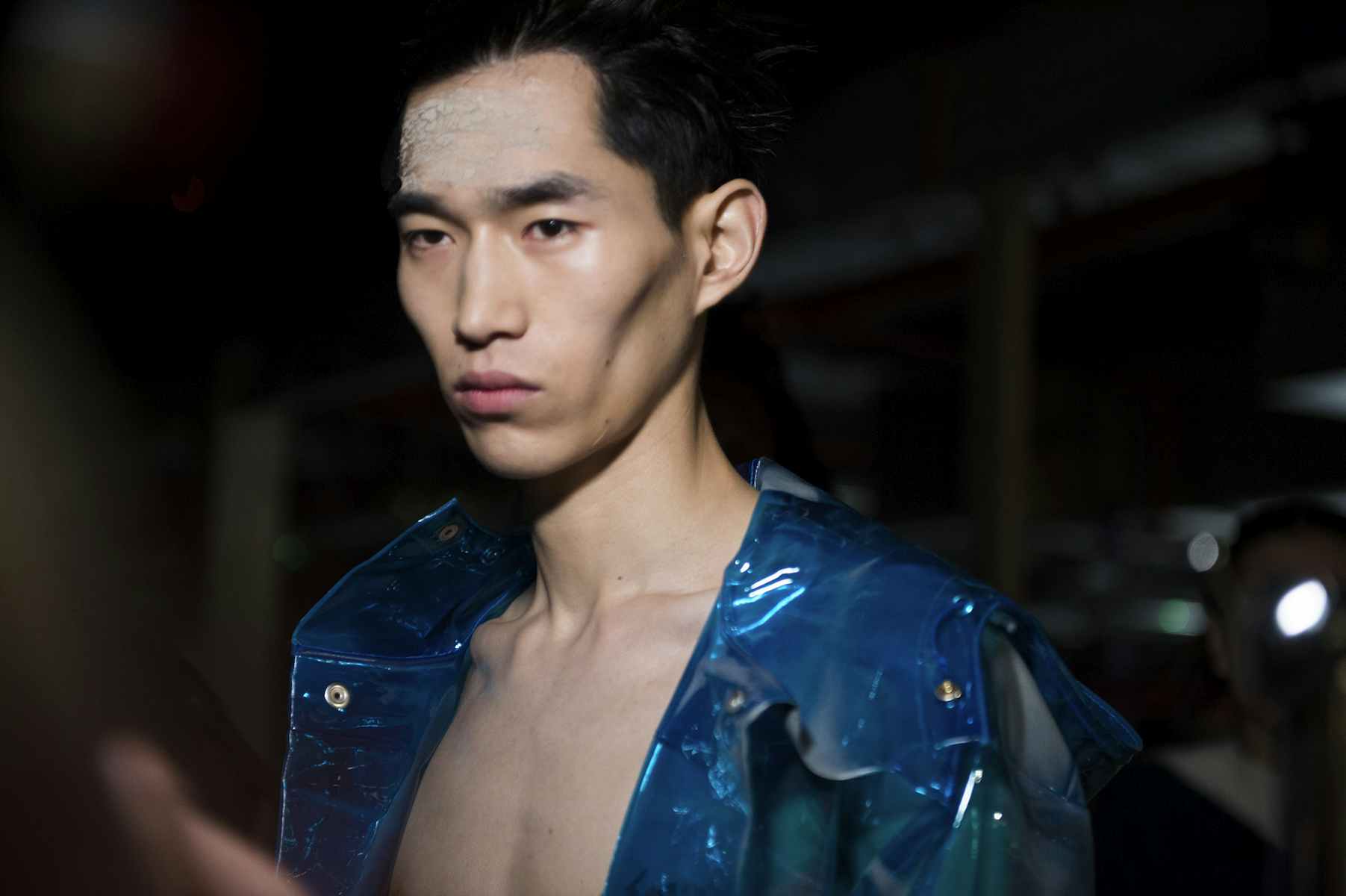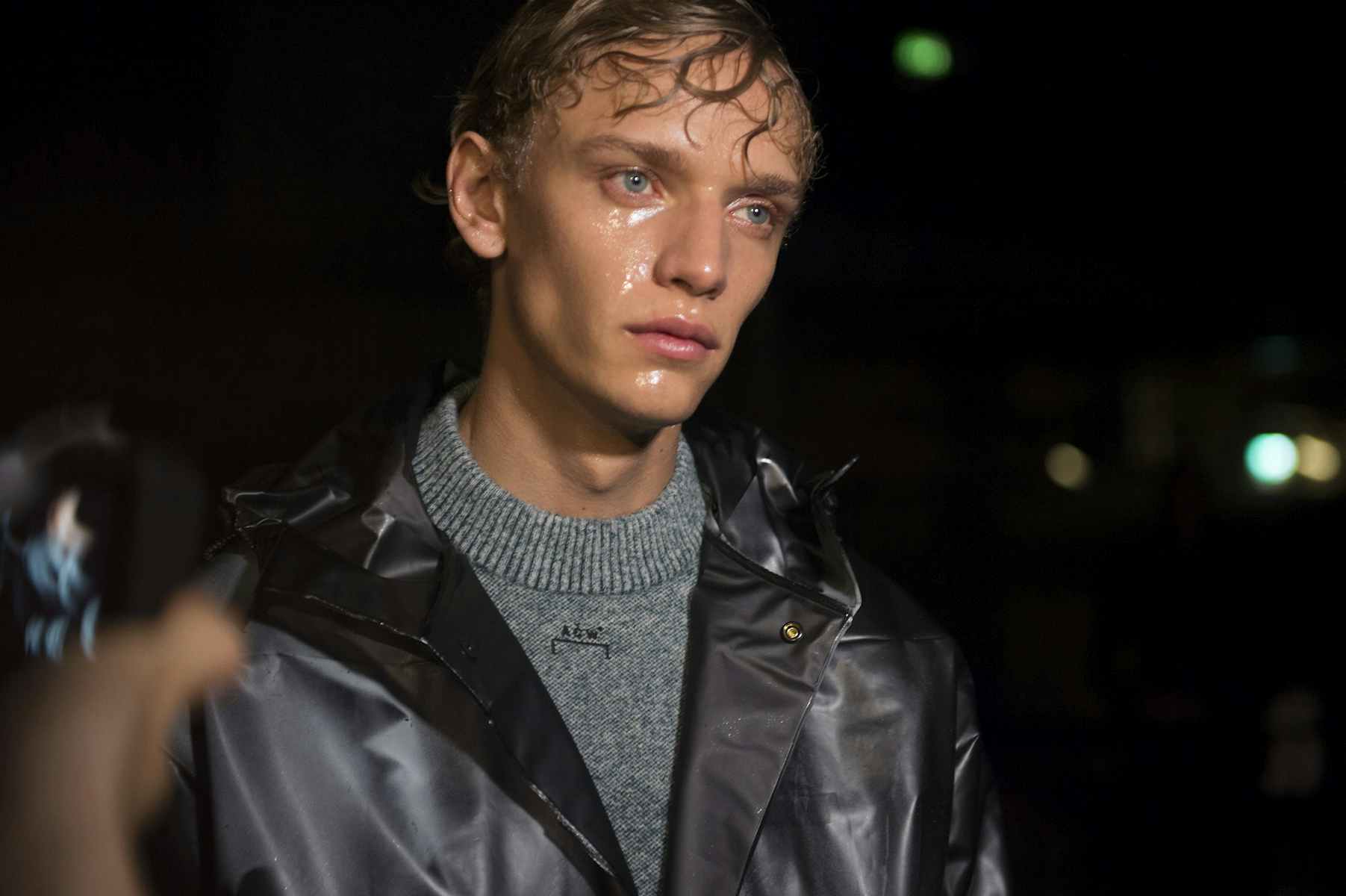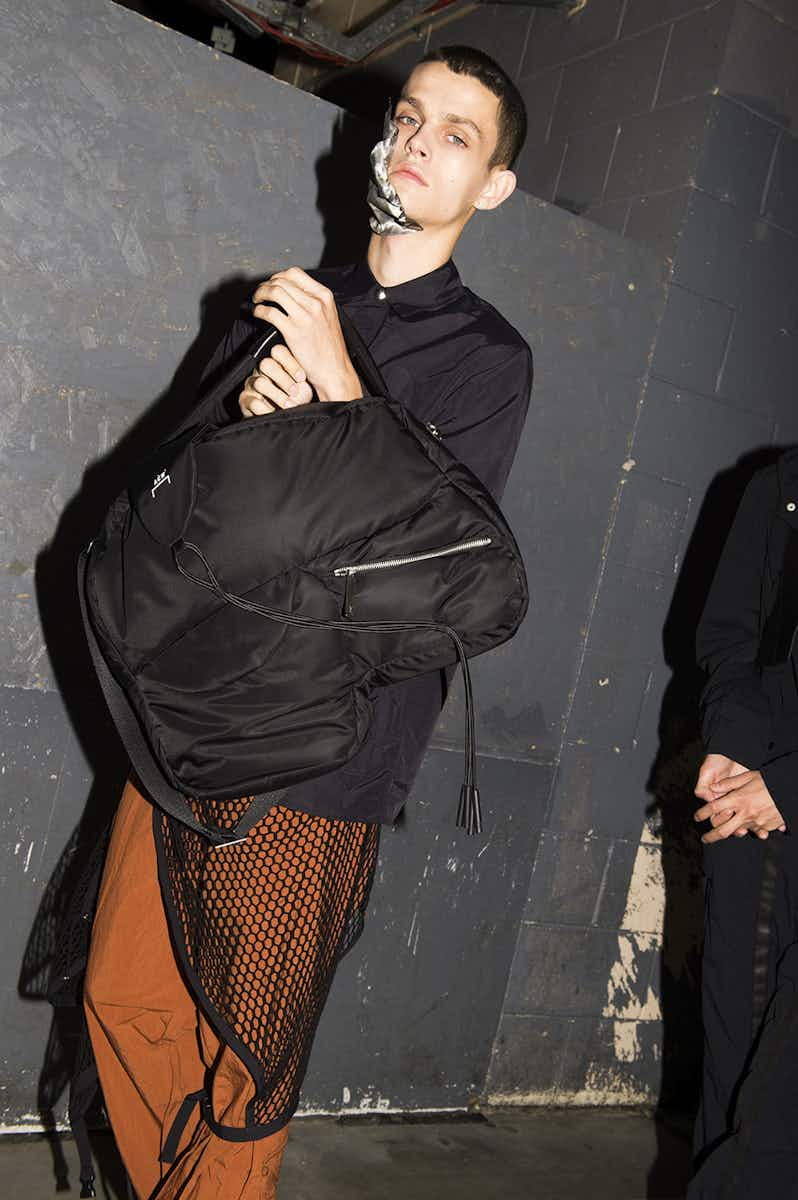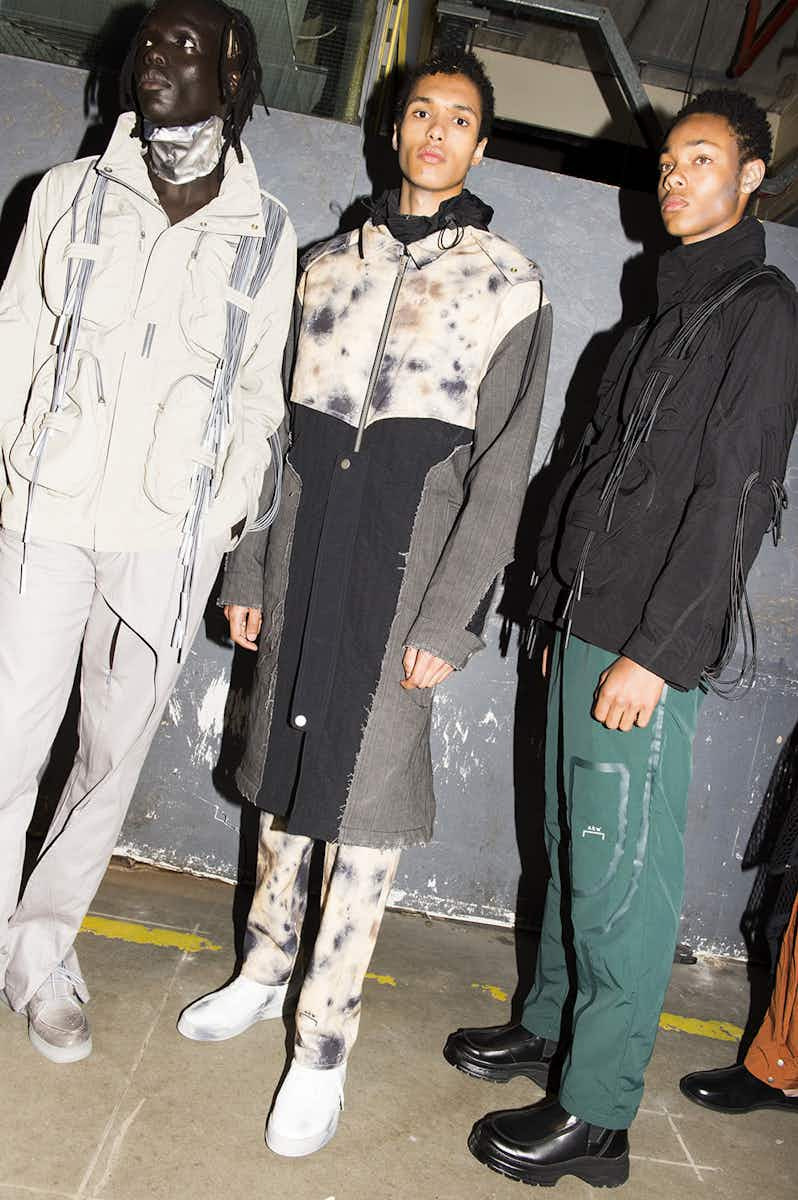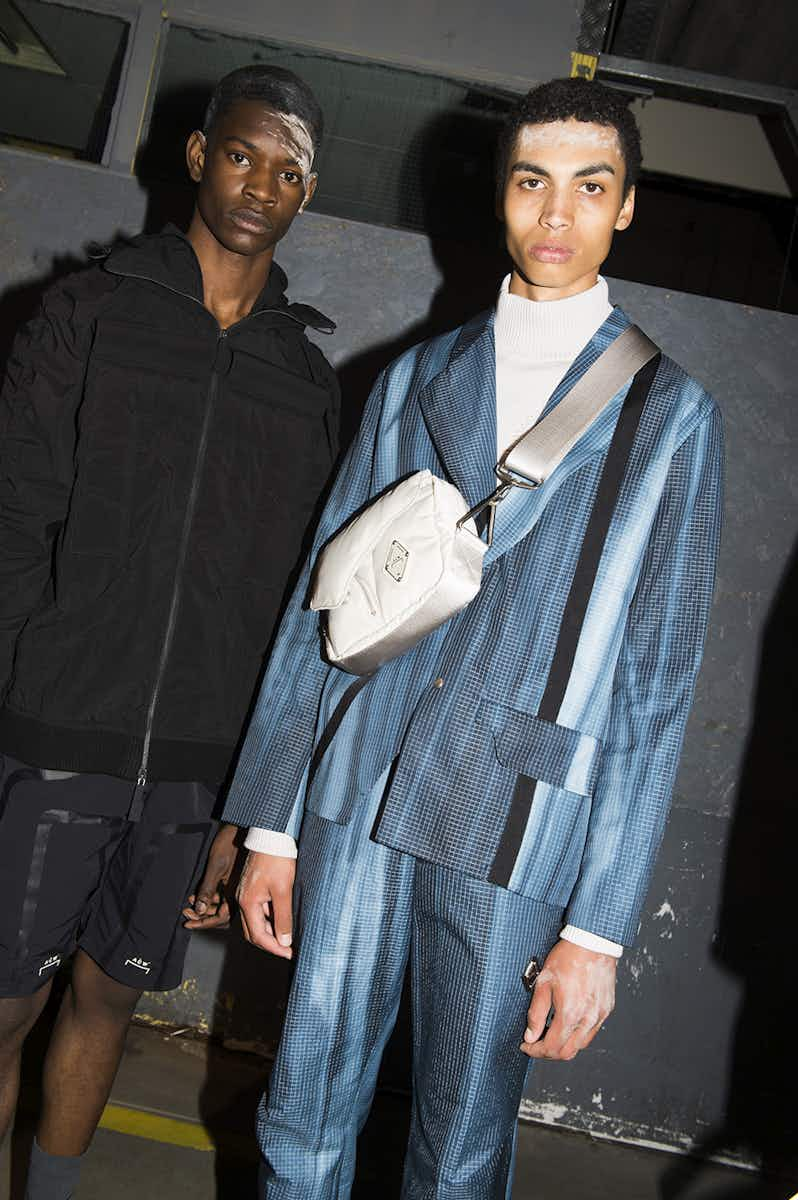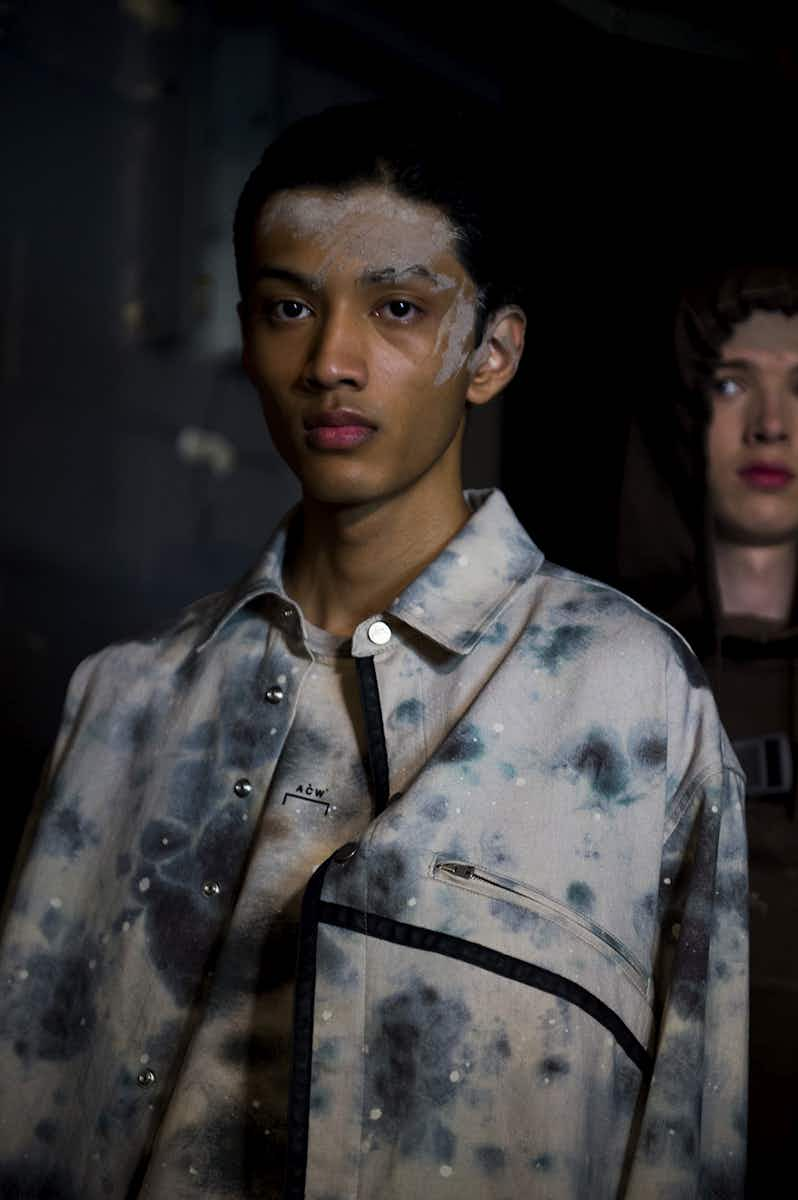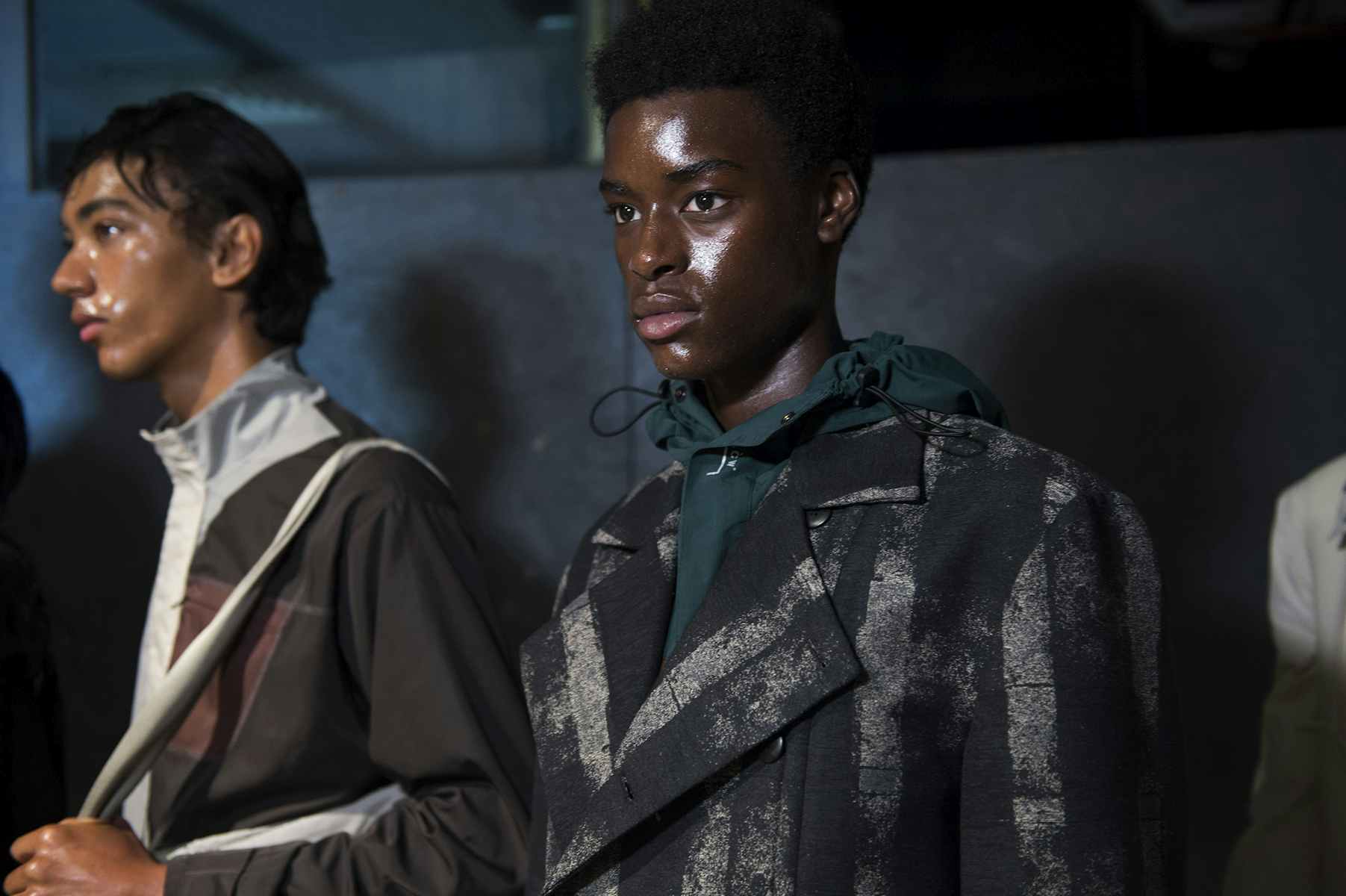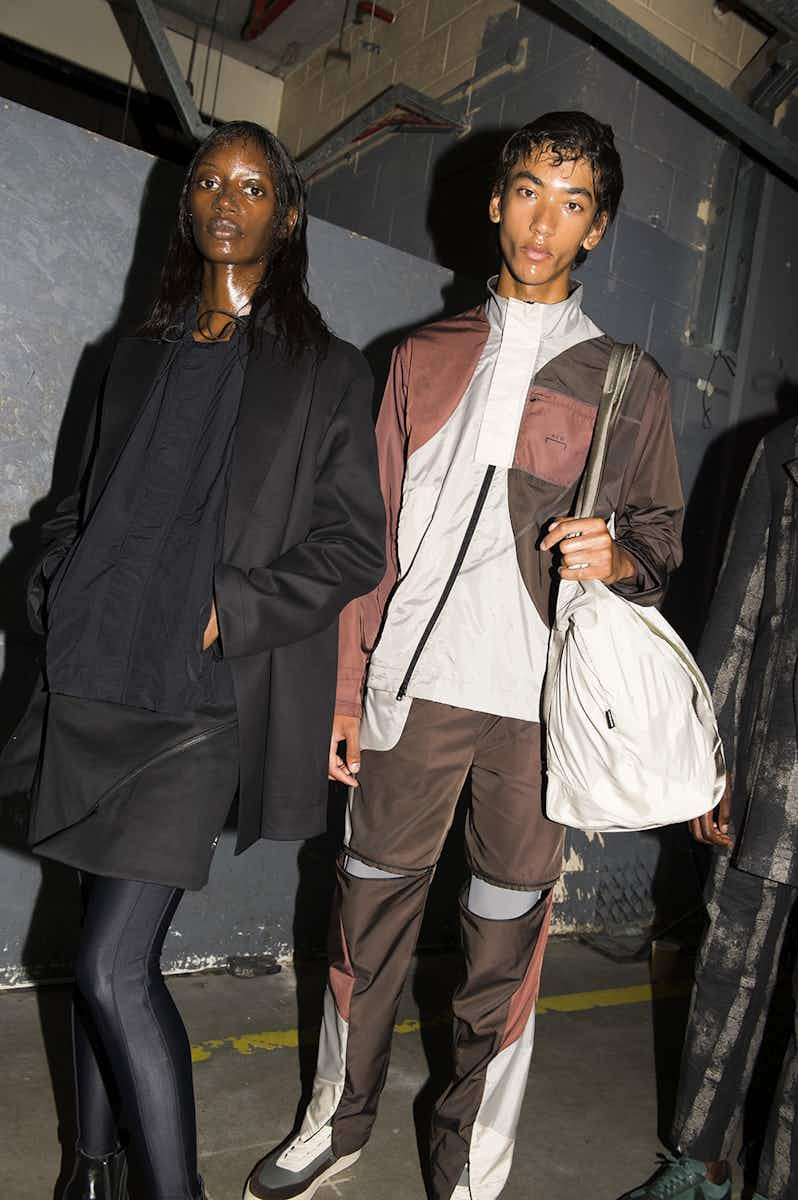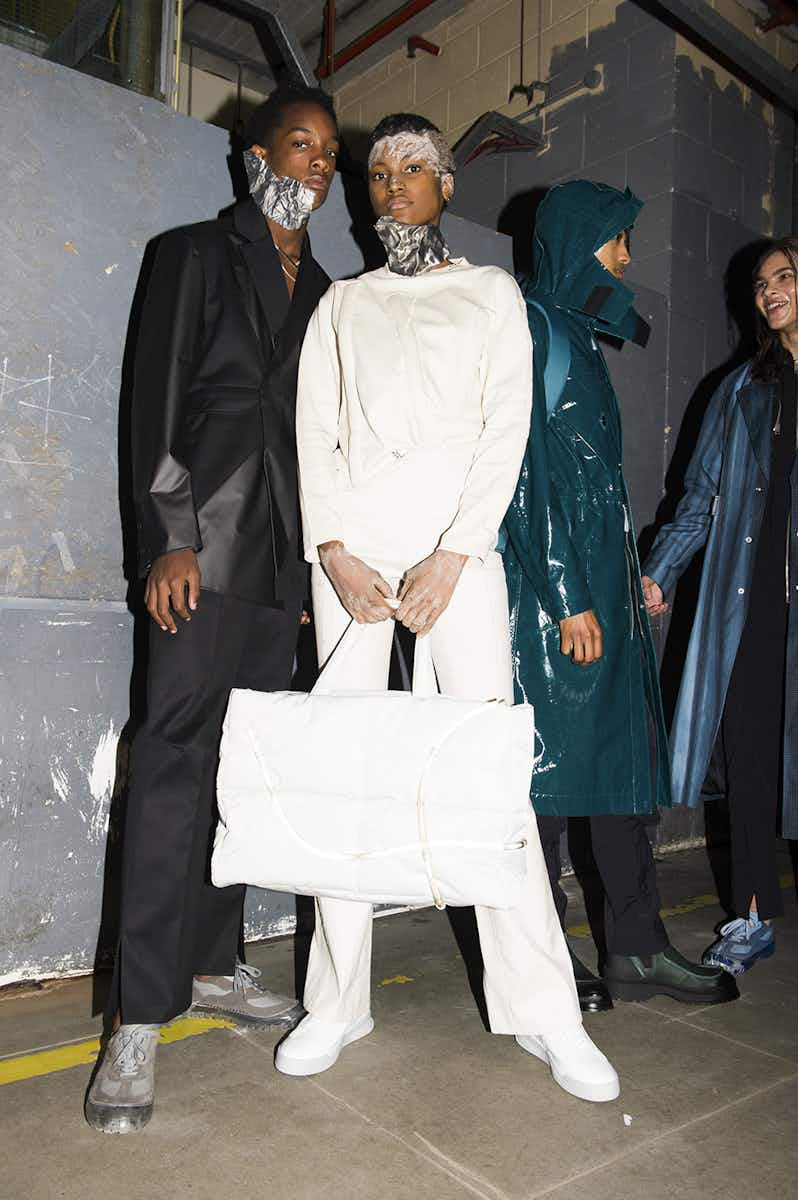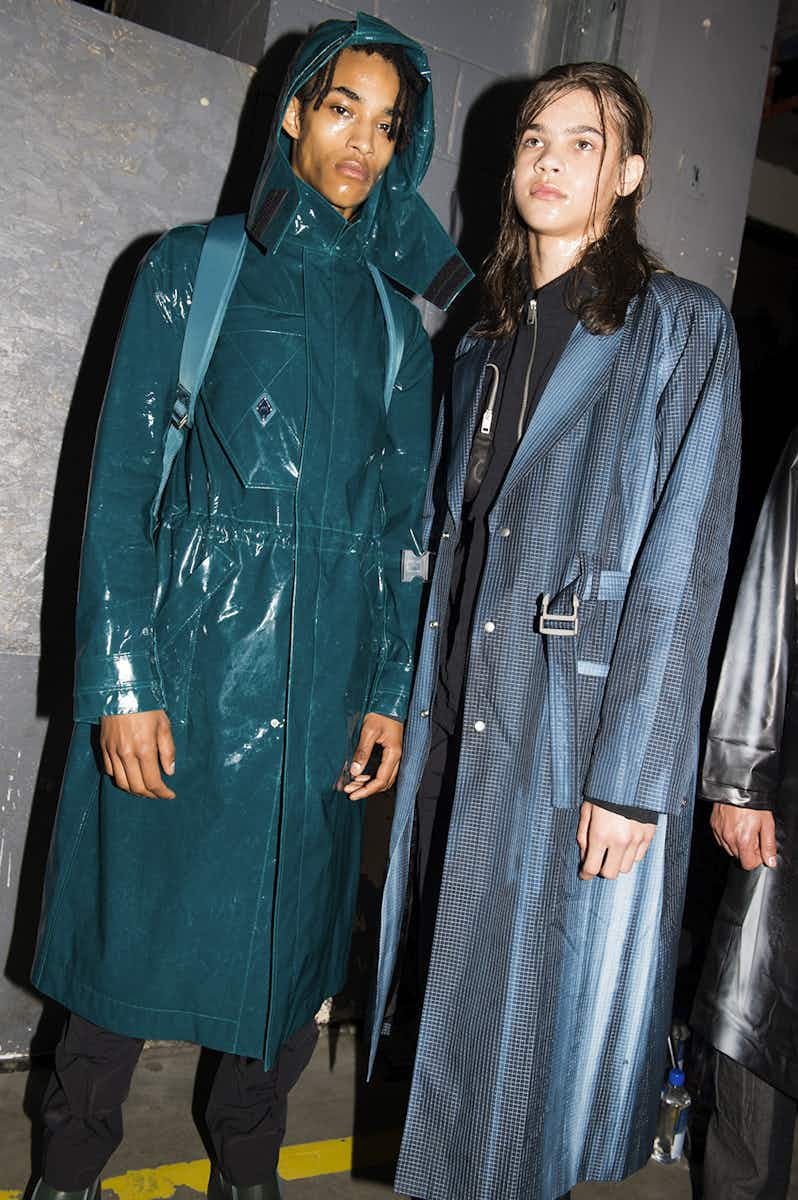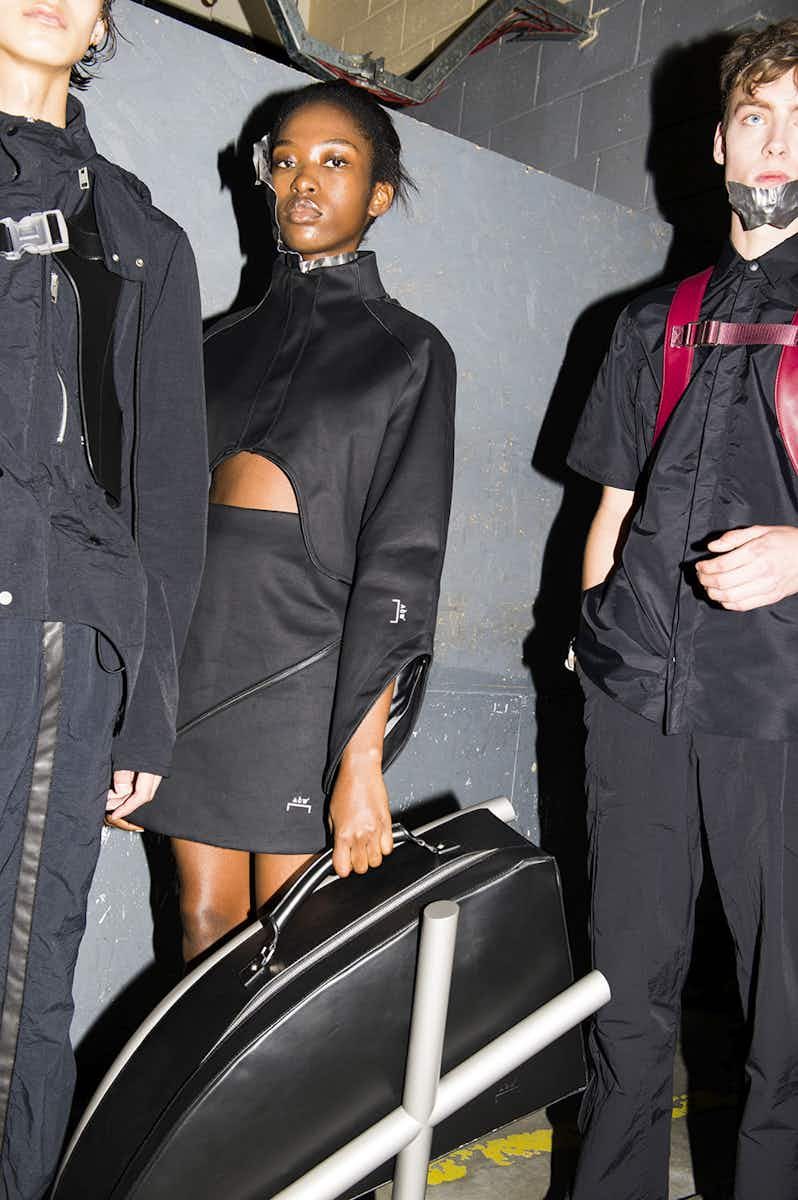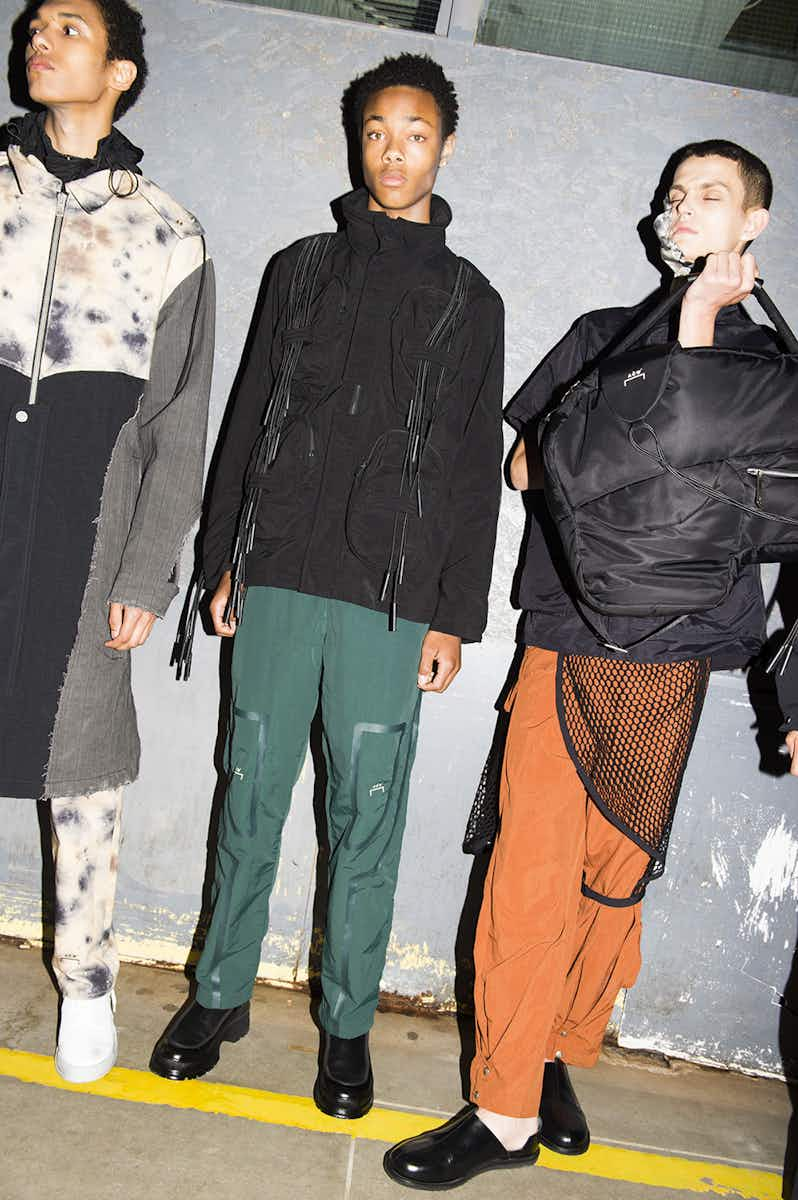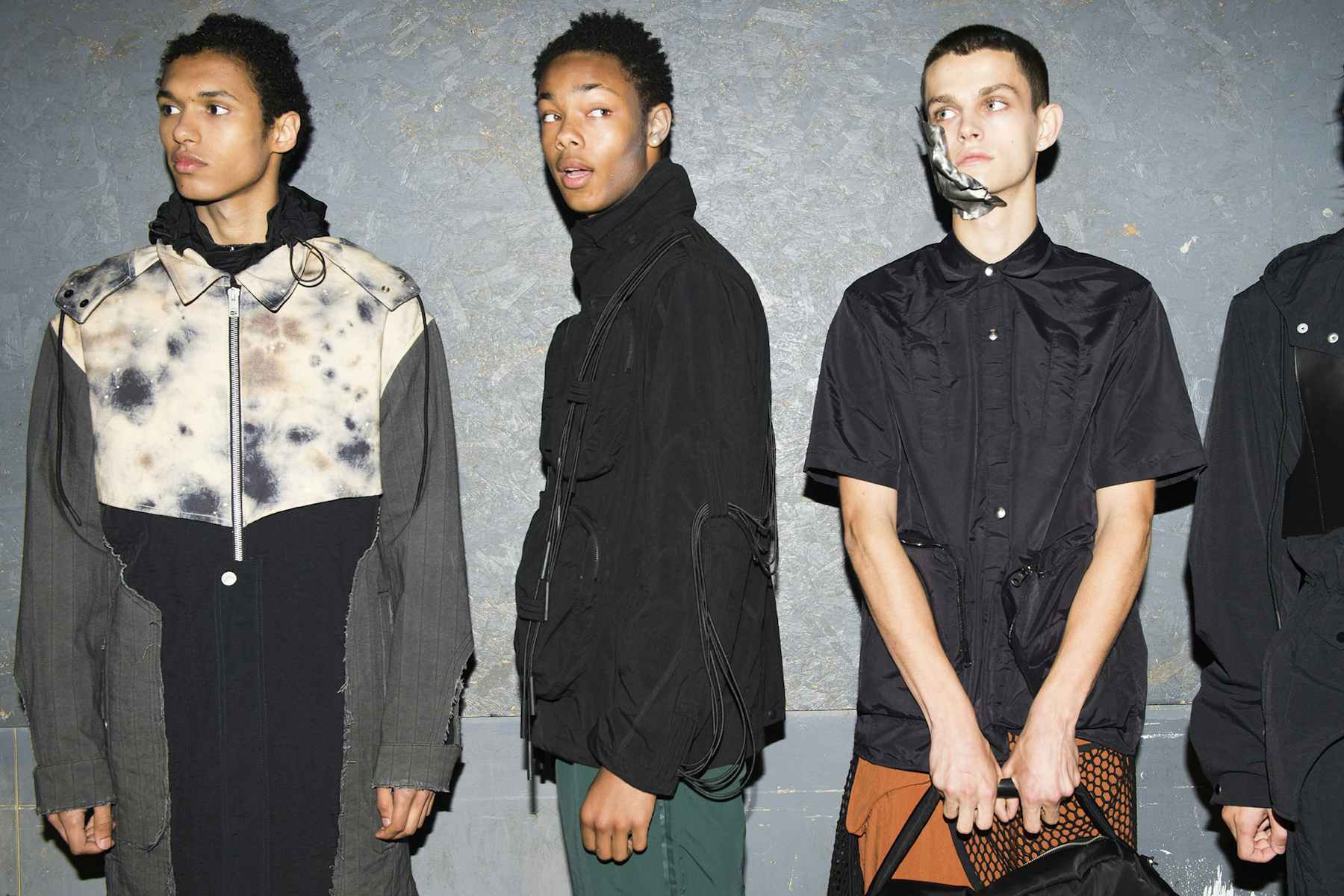 WHAT DID THE DESIGNER SAY ABOUT THE SHOW?
Listen now:

Samuel Ross on his SS20 A-COLD-WALL* collection
FUN FACT:
Samuel donated the generous sum of money that was given to him and A‑COLD-WALL* by NEWGEN to another designer, Eastwood Danso. ​"We donated 100% of our bursary to him to support the next generation," explains Samuel. ​"I wish this could be a trend. If we grow, we should feed back into the industry. I want to see new talent from other aspects and diasporas into our space to bring new energy into the British fashion industry."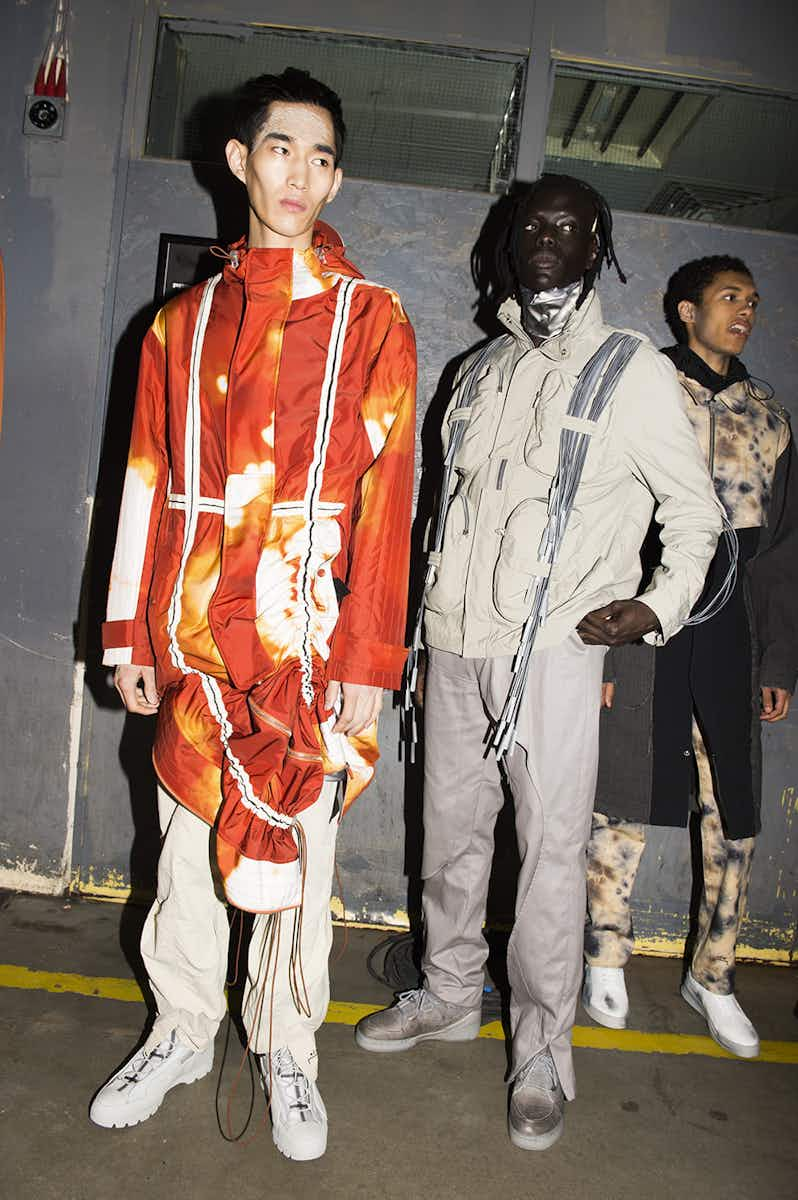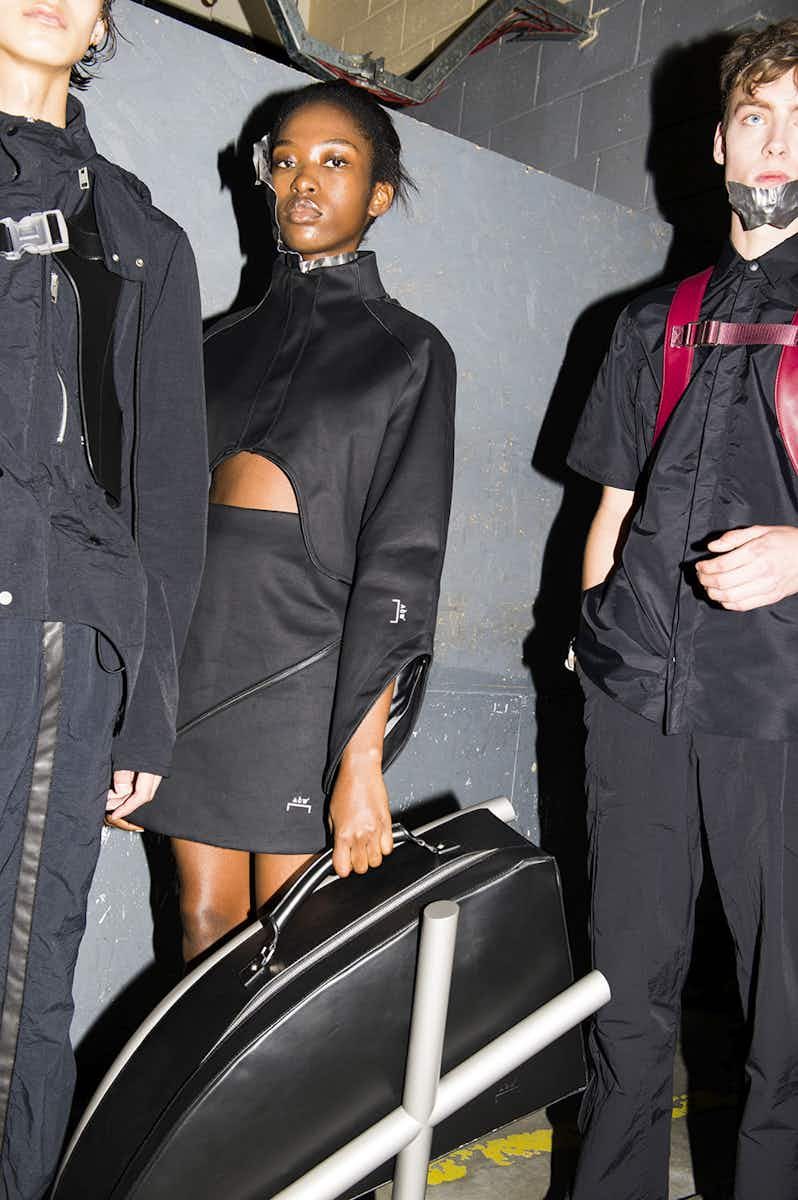 WHAT ABOUT THE BEAUTY?
Many models walked with machine-like metal pieces attached to their faces. As Samuel explains, ​"They're clamped pieces of lead with adhesive underneath. I wanted to imbue the heaviness and weightiness of lead into garment form. My dad was a CSM grad stained glass artist, one of the only black stained glass artists in the country. I grew up with him moulding and working with lead for a good 18 years of my life. I'm familiar with the properties, hence why it needed to be included in the collection."
WHAT DID IT SOUND LIKE?

Epic. Industrial. It was produced by Kelvin Krash (who works with the likes of ASAP Rocky and ASAP Mob) and co-art directed by Kelvin and Samuel himself. Listen below.

Listen now:

The sound of A-COLD-WALL* SS20

More like this