Dial M for Mugler

Creative director Casey Cadwallader talks us through his imagination-stretching, headline-grabbing vision for Mugler, from A right through to Z.
Arti­cle tak­en from The Face Vol­ume 4 Issue 005. Order your copy here.
Casey Cadwallader makes modern, cerebral, sexy and seductive Mugler. Since assuming the role of Creative Director in 2017, the American has taken the house's sexually-charged design and turned it into a softer, more wearable proposition. And it's working. From the moment Bella Hadid opened the brand's SS20 show in a cropped blazer with dramatic shoulders and almost-nude mesh bodysuit, the mood has been one of excitement. We've had Rosalía's ice-white flamenco-leaning fringed number at the 2020 Grammys, seen Miley Cyrus eat pizza in the house's AW20 mirror dress at the VMAs and watched Megan Thee Stallion and Cardi B make it drop in custom-made all-in-ones for the WAP video. Proving himself to be the master of the here and now, Cadwallader is reinventing the almost-fifty-year-old French brand for a younger generation, stretching imaginations with headline-grabbing stage looks, intuitive casting and irresistible runway shows. Here's some wisdom from the man himself.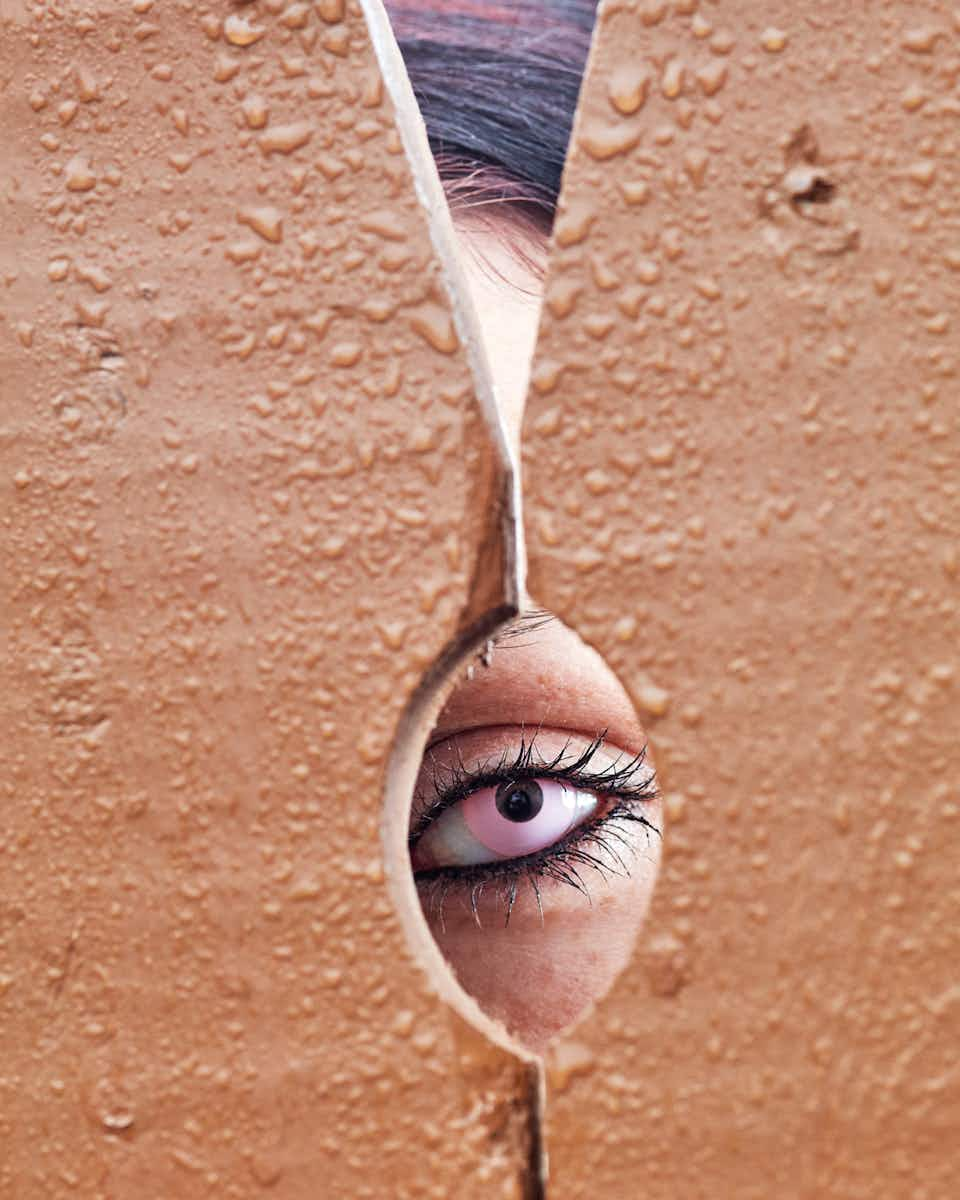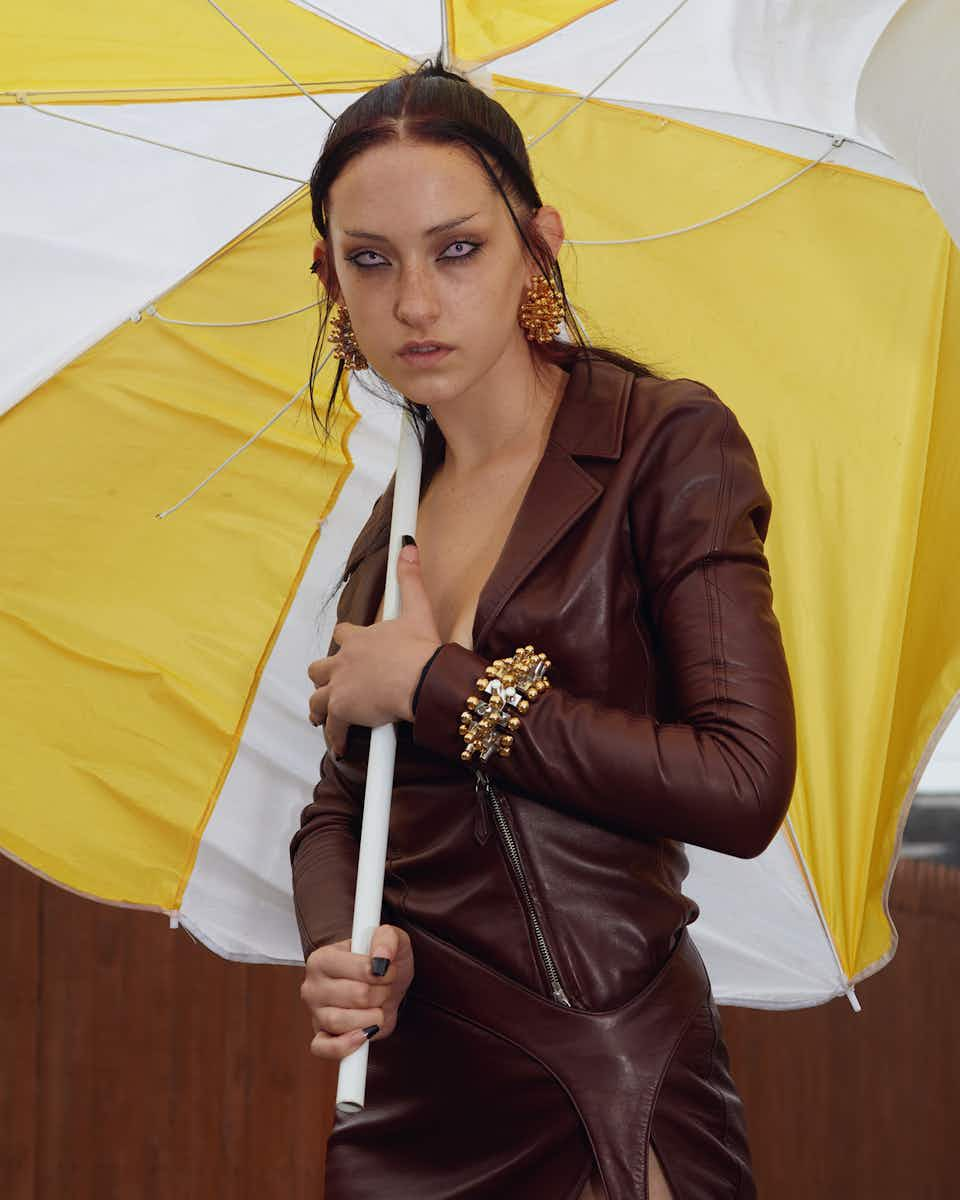 Clothing, architecture – you're building something to house the body. No matter what, you have an aesthetic in mind, a material in mind, and then you have to figure out how to make it. I still think that I very much act and have the obsessiveness of an architect. In the end you're using jersey, cotton and leather, instead of wood and glass!"
When you're designing something for Beyoncé to be on tour in, the rules are totally different. You have to have ventilation panels. Imagine if you designed something that was really beautiful, but she couldn't move in it. How much of an ass would you feel like knowing that you have inhibited the movement of someone who moves like she does?
When my press team told me that Cardi B was coming [to my SS19 show], I was like, ​"Whatever, she's not coming. That's nice, but let's see what happens." A few days before the show they said I needed to go to her hotel room to help figure out what she was going to wear. I was like, ​"Right now? I have my first show in three days, I'm about to throw up!"
D is for Dressing for pleasure
There was a sense of dressing up to impress others in the ​'80s and ​'90s. There was always talk of looking ravishing to turn a man's head, this idea that you were to be consumed by others. There's a reality in that still today, but I think instead of dressing up to please someone else, people dress up to please themselves. I think that's the new ultimate superpower.
E is for Extreme tailoring
I think I knew right from the beginning that tailoring was going to be super important because it's such a Mugler signature and also something that I love. In the beginning it was about finding things that I was really motivated by in my own career which had a perfect fusion with the house's DNA. For me, that was tailoring: that chic, shapely, couture body, a very anatomical type of tailoring.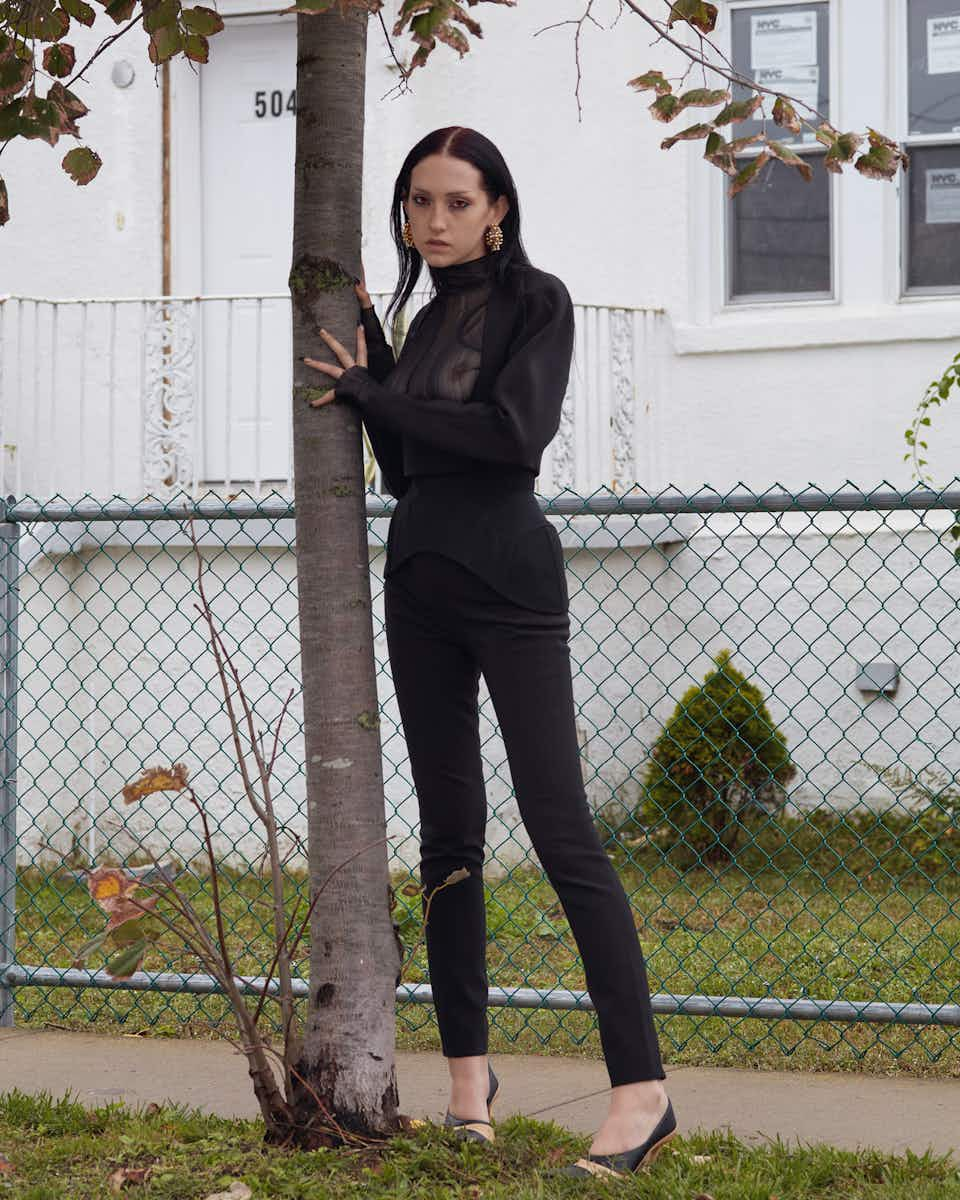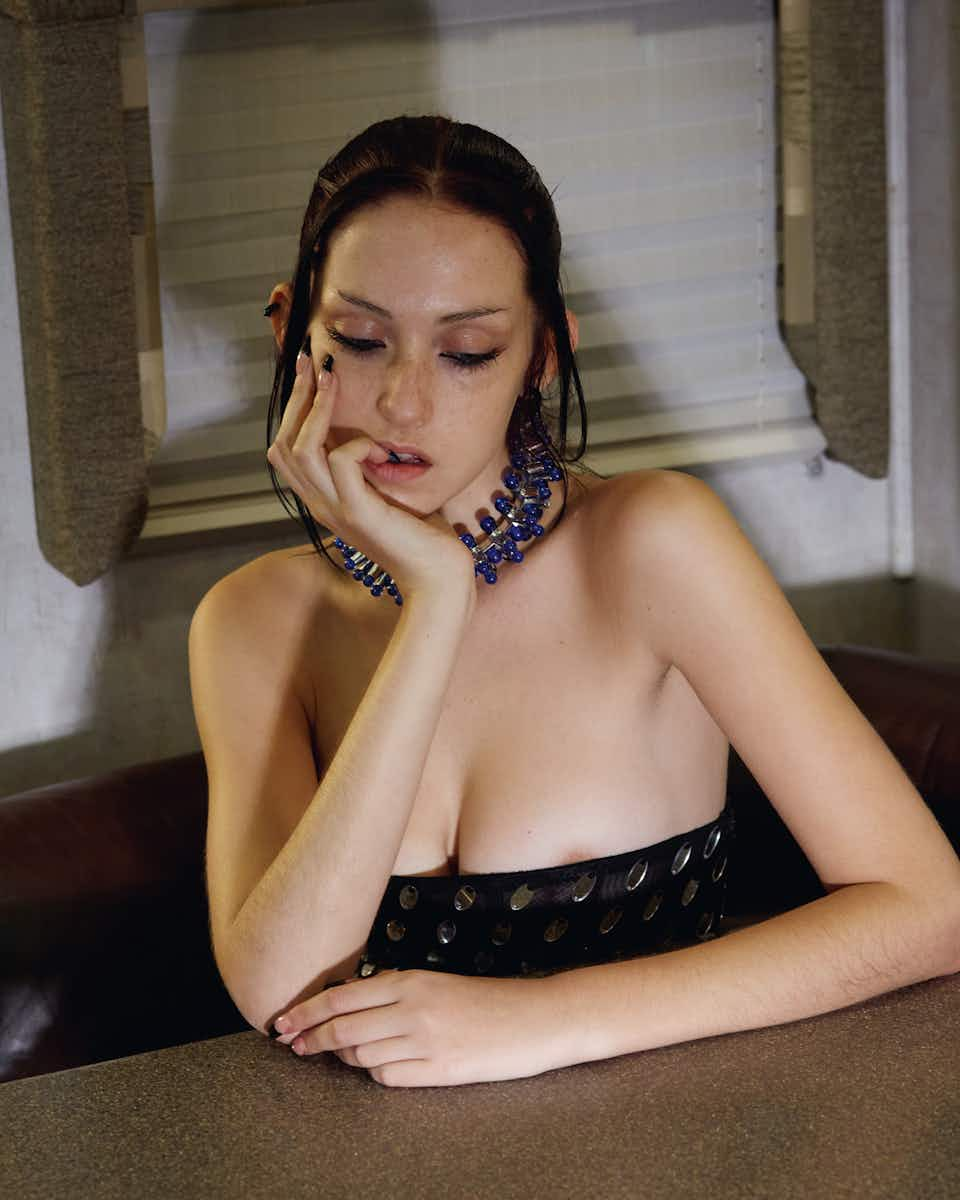 F is for Fabric technology
I always obsess about fabric innovation, no matter where I'm working. Mugler was always about using forward materials and exploring new possibilities whether they be latex, plexiglass, vinyl or synthetic fur. That fit me extremely well. I didn't want Mugler to be just about super fancy clothes all of the time. I knew that I wanted to work more in sporty materials like lycra.
G is for Going see-now, buy-now
If you like it, you'll get it the next day. There's a clarity to that that I think is pretty cool. You're showing something that's useful for that moment. I don't think a lot of brands have made as severe a flip as we have. It's going to be an experiment but I really do believe that it's a good one.
I think that it's important to keep checking the archive, it's such a luxury to have it. Working at Mugler there's this feeling that you don't need to look at anything else, you react to the archive and go forward in the direction that you want. You don't need to be looking at other vintage designers so much because you're trying to stay within this gene pool.
I met [the singer] Snoh [Aalegra] in LA a few months before [the AW20 show] and I'd been listening to her music, but I was kind of like, ​"Is she gonna wear this?" She came in, put it on, and she just freaked out – she loved it so much. The energy was amazing – this moment of understanding that your clothes made this person feel this way, and that I'm feeling this way because this person looks so good in my clothes.

Mugler can be for every day, but even when it's every day, it's something more. I wear my Mugler jeans all the time, but when I put them on it's not like my sweatpants day. I put them on because I know they're gonna be noticed, they have a million cuts on them. It is really about saying: I'm gonna wear these today because I need a little lift. I'm gonna try and make today a bigger day.
Casting is something that we work on almost all year round and the character of the person is most important. [For SS20] I wanted to make people understand that it doesn't have to be just one flavour. No racial, body shape or gender limits. As a gay man, I wanted to make sure there was a boy in high heels, that there was a trans man on the runway and that there were trans women on the runway. What I've learned is that it's really more like building a family.
Early on I decided that, even when I was draping a dress, I didn't wanna make it in non-stretch silk so that you couldn't move in it. Instead, I looked at what could we do with the fabric technology to have everything stretch. If you make this gorgeous draped dress and you're obsessive about it and it's perfect, but then it doesn't fit someone if they have a bigger bust or butt, it's a waste of time. I think that today, people deserve to see themselves in high fashion no matter what their body shape is, and that's not the way it used to be.
M is for Manfred Thierry Mugler, the house's founder
He is larger than life! There's this air about him that's very grand. His eyes are super kind. He has a big smile and his voice is very soothing and relaxing. It was a very, very strong experience for me. I'd been working here for a long time before I met him, so it was obviously a big build up. I walked away feeling great, thinking, wow, I can't believe that I met him and that he's so kind.

Luxury and sustainability are connecting more and more. For example, if I take the same wool that we've been using in the past and want to make a sustainable version of it, it costs 30 per cent more. In the end, that's now a decision that's about luxury because it's going to make the final jacket more expensive. You're buying into the fact that we have to change the future. Ten years ago, luxury was cashmere and Swarovski, and I think today it's traceability and total transparency.
My favourite collection changes all the time. Right now I'm obsessed with ​"Les Tranches" from SS99. I really jump around, we've been looking at a lot of things from the early ​'80s right now and it's very interesting because you can see the beginnings of something that becomes so much bigger.
When I was young I used to be very into clubbing, and I had all these weird raver pants. I got rid of them all because I don't go to raves anymore. Oh, man, if I had those pants with the zippers now! I guess being a fashion person I mark time with them, I like to keep them and think about why I wore them, even if it happens to have been a little silly.
If you're designing for a music video or event, you have no time. You want to make something over the top and crazy, and sometimes you have three days! What I wanna do takes two months! It's always a different sort of challenge.
I hate it when people do skinny, skinny, skinny, skinny, curvy, skinny, skinny. For me it's about a range, someone who happens to be a little shorter and has a different proportion, or someone who's really tall… It's about working within a person's proportions and making them look good. I think if you don't do that carefully, you can do them a disservice, but if you do it carefully they can look slammin' too.
Our team makes fun of me because we basically only dress the women that I listen to like Dua, Miley, Beyoncé, Cardi B, Snoh Aalegra. It's really bizarre. At one point someone in my team was like, ​"Do you only listen to people that you dress, or do we just happen to be dressing the people that you listen to?" We're actually dressing who I listen to – I love these women so much!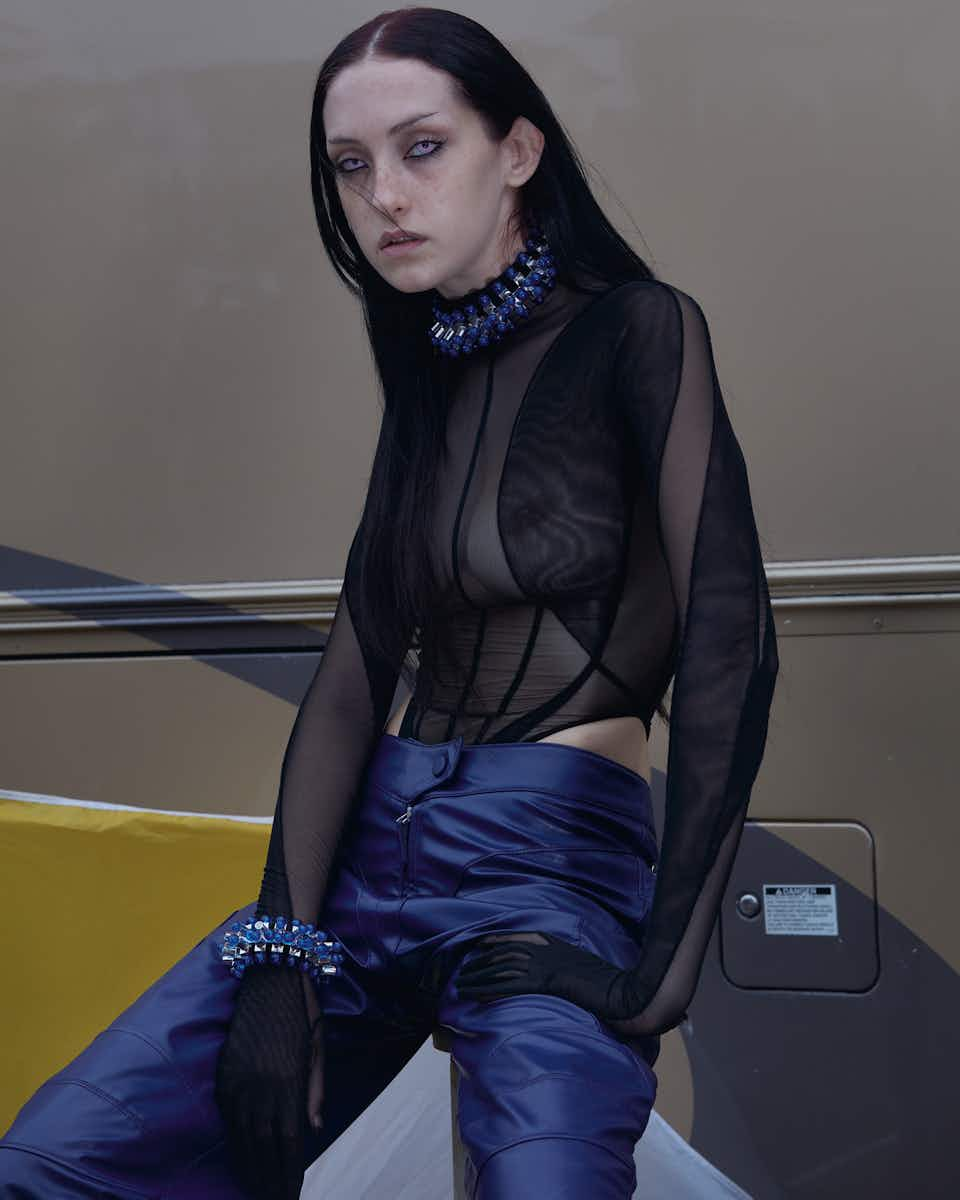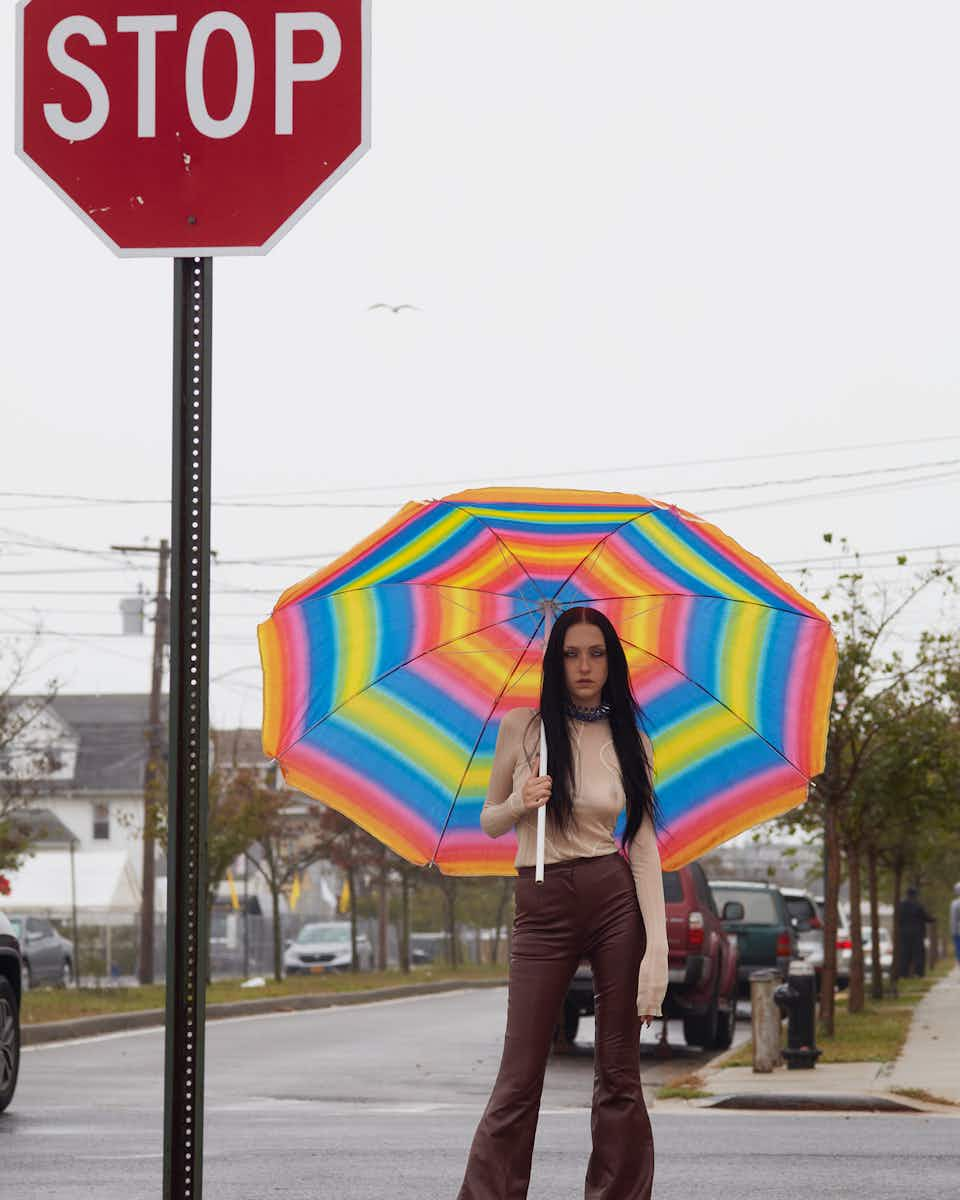 I don't like to work with people then say goodbye. I like to keep working with them and I think that's what makes it more like a family. I text these people, I call them, I talk to them, I believe in them. I think that's very different from a designer who just says, ​"she was in that campaign", ​"she opened that show", ​"I have to have her", versus ​"they're an amazing person" or ​"did you see the way they walked in that jacket!" It's finding that synergy.
When someone's confident, they give to others, they can lift people up. I put confidence and leadership together – they're inter-related. I think for me, that's a marker of character. Someone who can slay when they want to, be such a vixen, but also help you up the next moment.
I have a very hard time shopping today in general. I don't like being a fashion victim but I love fashion, so it's a little bit hard. I only buy vintage now; it's honestly usually something that I have a memory of seeing in the show and not having been able to afford it when I was in college. It feels so much more precious to have it now.
I'm obsessed with the idea that people only really need to own ten pieces of clothing in their closet, but that each one of them needs to be really, really suited to them and combine well together. It's very much about knowing that every time you go to your closet, you're pulling out something that's gonna be amazing.
What did I think when I saw the WAP video? My jaw hit the floor!

I think that it's important as a designer to be a bit of a chameleon. You have to take on the new skin. For me, Mugler has its couture side and I wanted to add this younger, street side to it. There was a little bit of an imprint there, which I think is something that I took forward.
I knew very well that Mugler is about a very special kind of cut in clothing when I started. But I knew it was also very much about culture and about getting Mugler back on the stage, back into music videos, on the red carpet. Being able to build that community and those connections is so much fun.
Producer Paul Grant Talent Claire Stylist's assistant Malcolm Hall

More like this