Alexander McQueen's SS21 collection is a sign of the times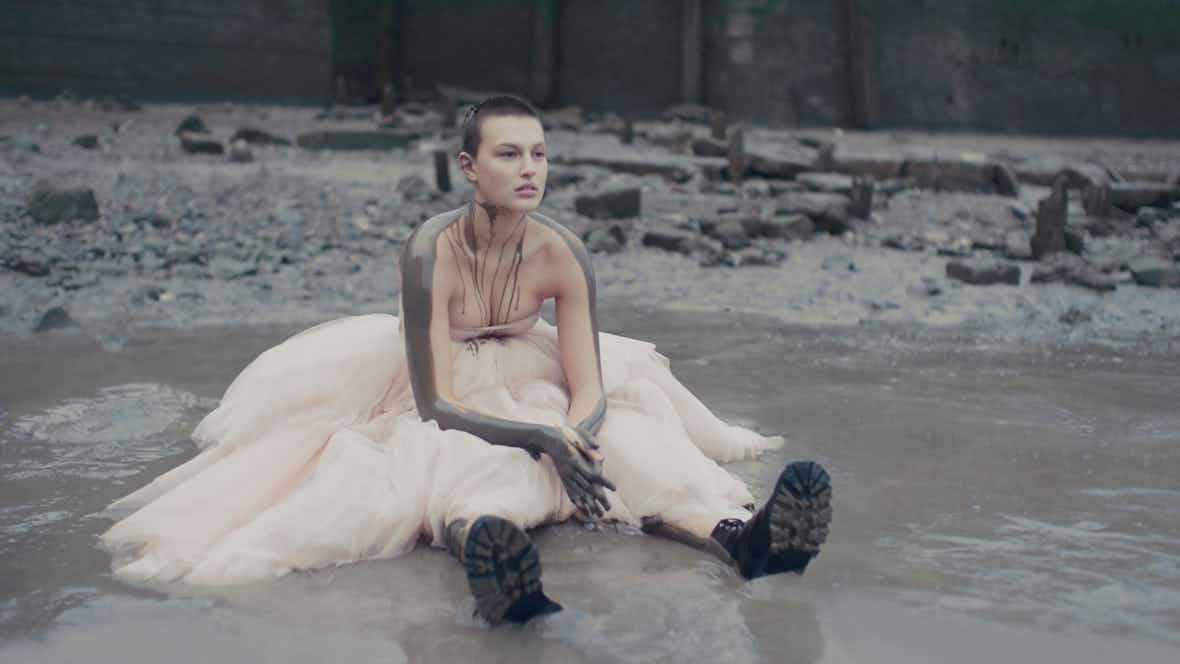 Bored of digital fashion shows? The British fashion house's new Jonathan Glazer-directed film – that sees models splashing around in the mud wearing frothy tulle gowns – might just be the antidote you've been waiting for.

Alexander McQueen is back on home turf. The British fashion house enlisted English filmmaker, director and screenwriter Jonathan Glazer (Sexy Beast, Under the Skin) to lens a short film to mark its SS21 collection, which commemorates its return to London following a long tenure in Paris. In a landmark move, SS21 also marks the first time menswear and womenswear has been shot together since creative director Sarah Burton joined the house in 2010.

Directed by Glazer, the film titled First Light follows a group of models around the banks of the River Thames at low tide, including a couple kissing beneath the bridge, a woman splashing around in muddy sand wearing a frothy tulle gown (that's now on display in McQueen's Old Bond Street store, mud and all) and people lounging on a picnic blanket enjoying tea (or a festive tipple, perhaps?) and cake.

According to Burton's show notes, the collection itself is about: ​"shape, silhouette, and volume, the beauty of the bare bones of clothing stripped back to its essence – a world charged with emotion and human connection." It's a sure sign of the times: a collection that mirrors a world that's been turned on its head and stripped bare of human life, thanks to stay-at-home guidelines, leaving people to rediscover the beauty in their immediate surroundings, for example the bare banks of the Thames as seen in Glazer's film.
Likewise, this year has enabled reflection and reinvention within the fashion industry, two things that Burton has had on the mind while creating the new season, much of which is created from surplus fabrics, found within McQueen's archive, that have been printed, reinvigorated and refashioned into something new.

Take a look at the collection and you'll spot contrasts aplenty: a biker jacket stitched with tulle balloon sleeves, soft garments printed with photocopied corsetry, smart shirts finished with sporty cuffs, a men's Crombie coat juxtaposed with MA‑1 fighter jacket sleeves and a silk bomber jacket served with tuxedo lapels. Elsewhere you'll see peg trousers grounded with chunky lace-up boots, trompe-l'œil Prince of Wales check tailoring, skeletal lace and tulle pieces punked up with leather layers, spliced suit jackets featuring buckled straps and an intricate pleated dress topped with a cropped cashmere jumper. Alexander McQueen's iconic logo received an update, too, appearing sprayed across the back of a parka in graffiti form. And in the spirit of newness, the accessory to save up for this season comes in the shape of McQueen's new Curve bag – a bucket style inspired by the iconic harness silhouette.

With corset waists, voluminous skirts, exaggerated shoulders and prom-like tulle layers appearing in full force and new hybrid masterpieces and unique upcycled pieces aplenty, Burton is ushering in the return of the strong silhouette for the season ahead via a collection that flips the expected into the unexpected while allowing the past, the present and the future to collide.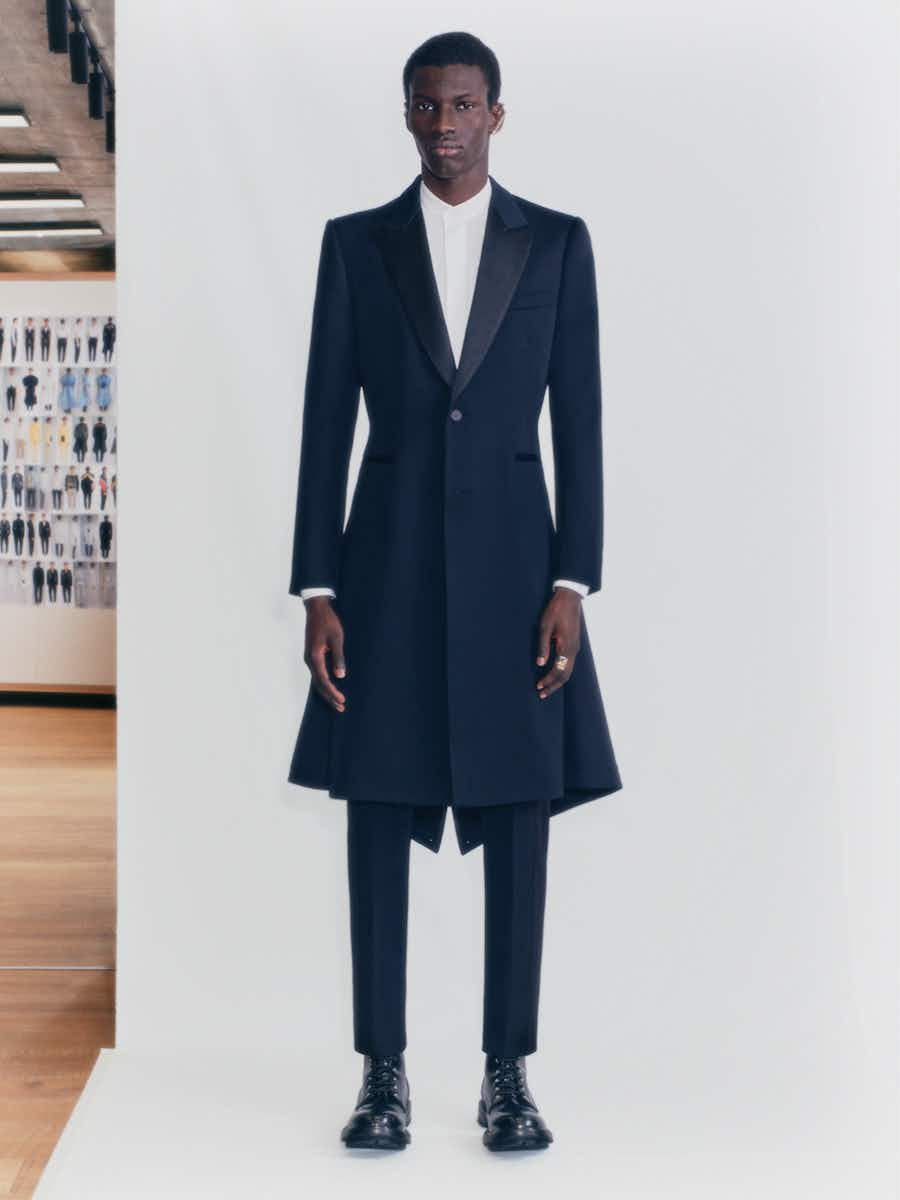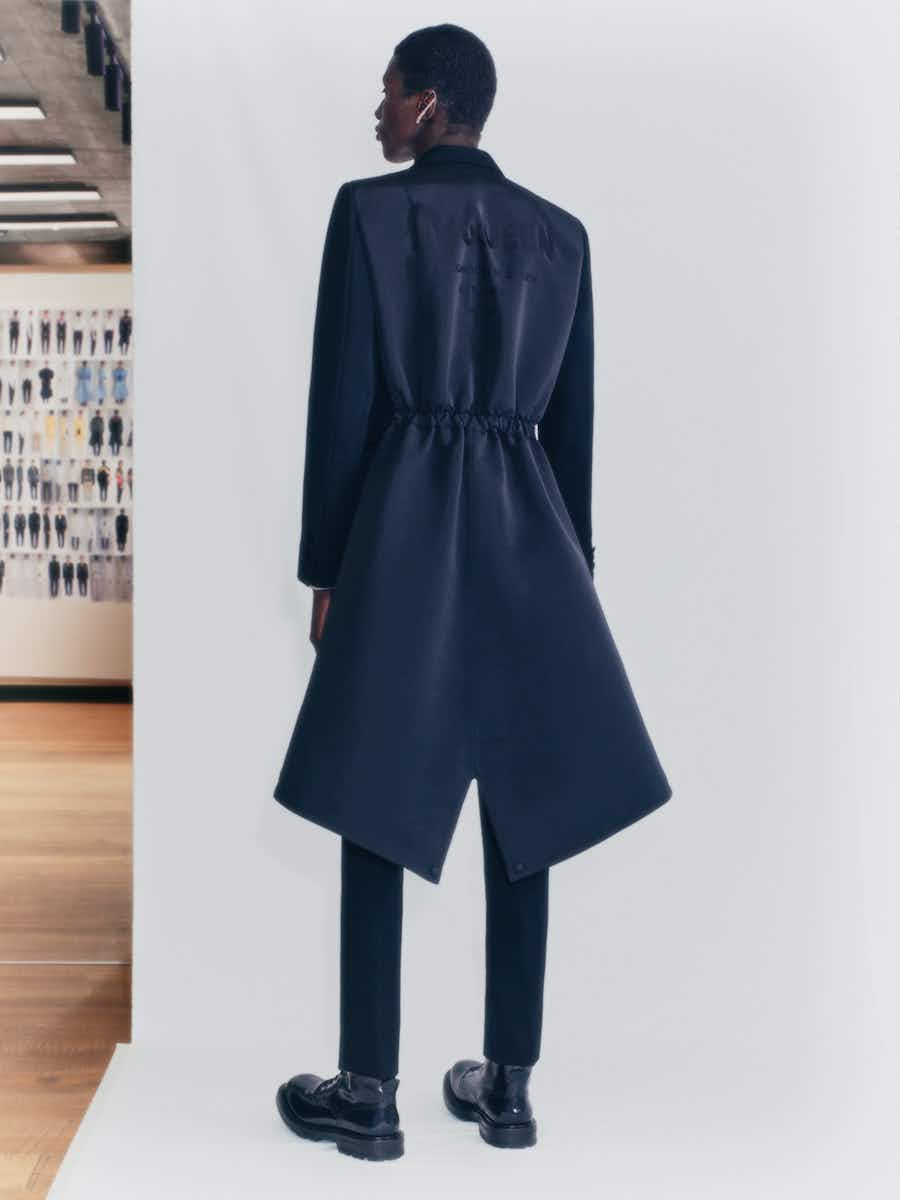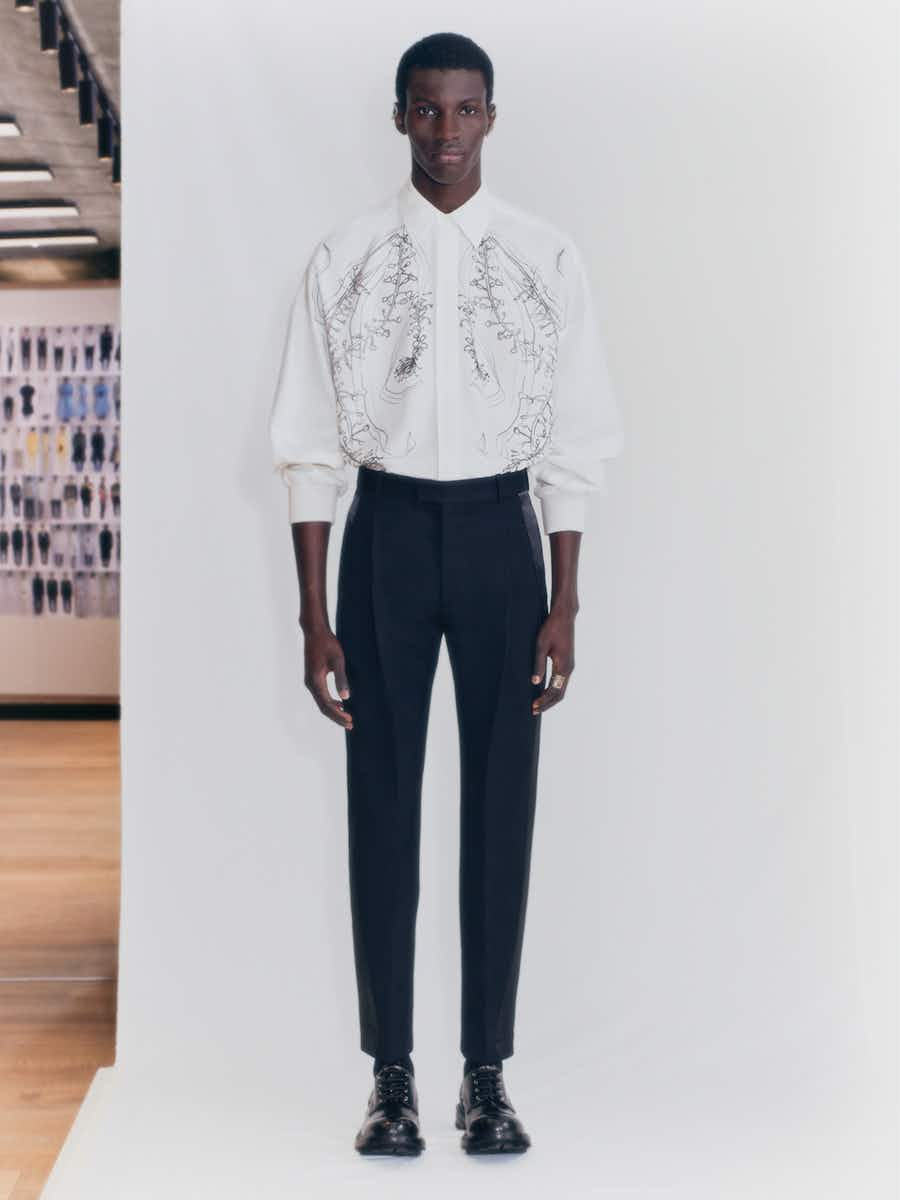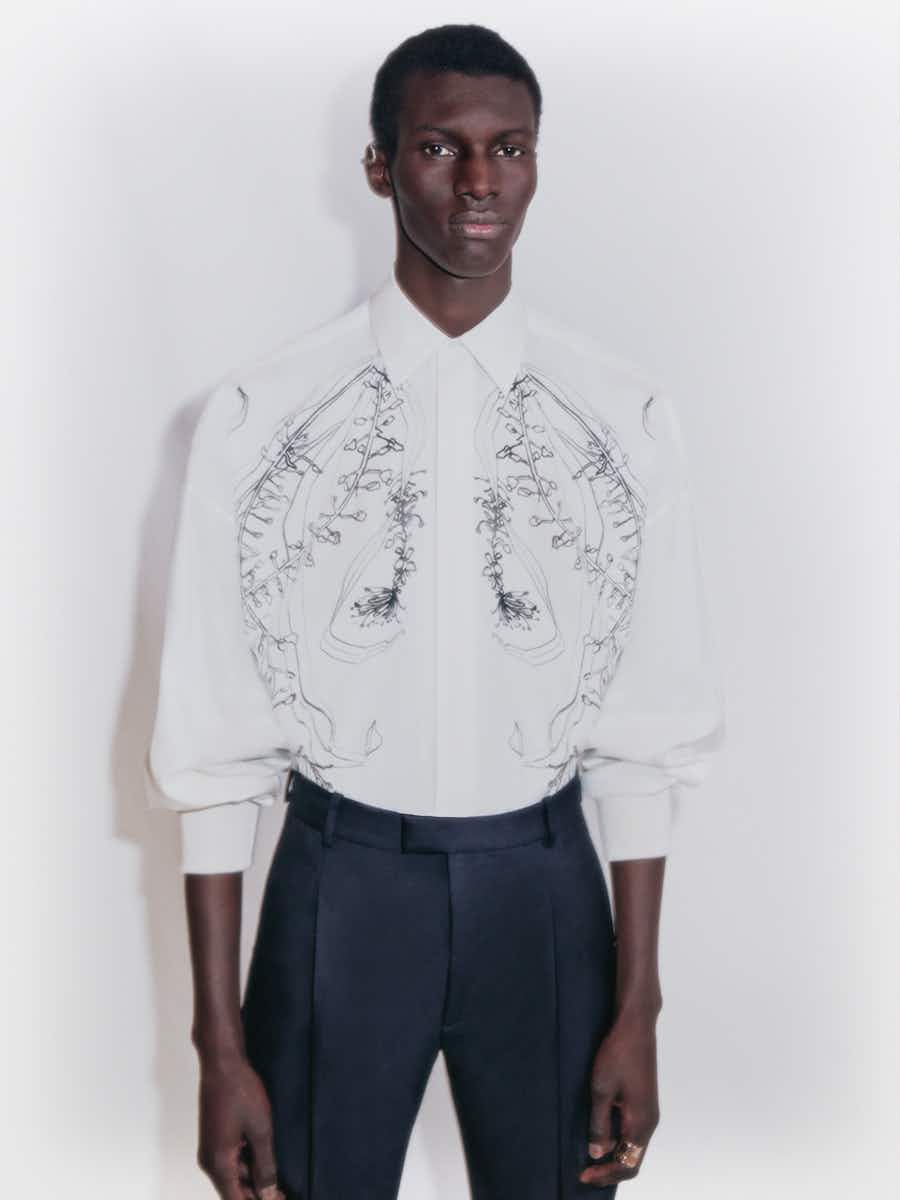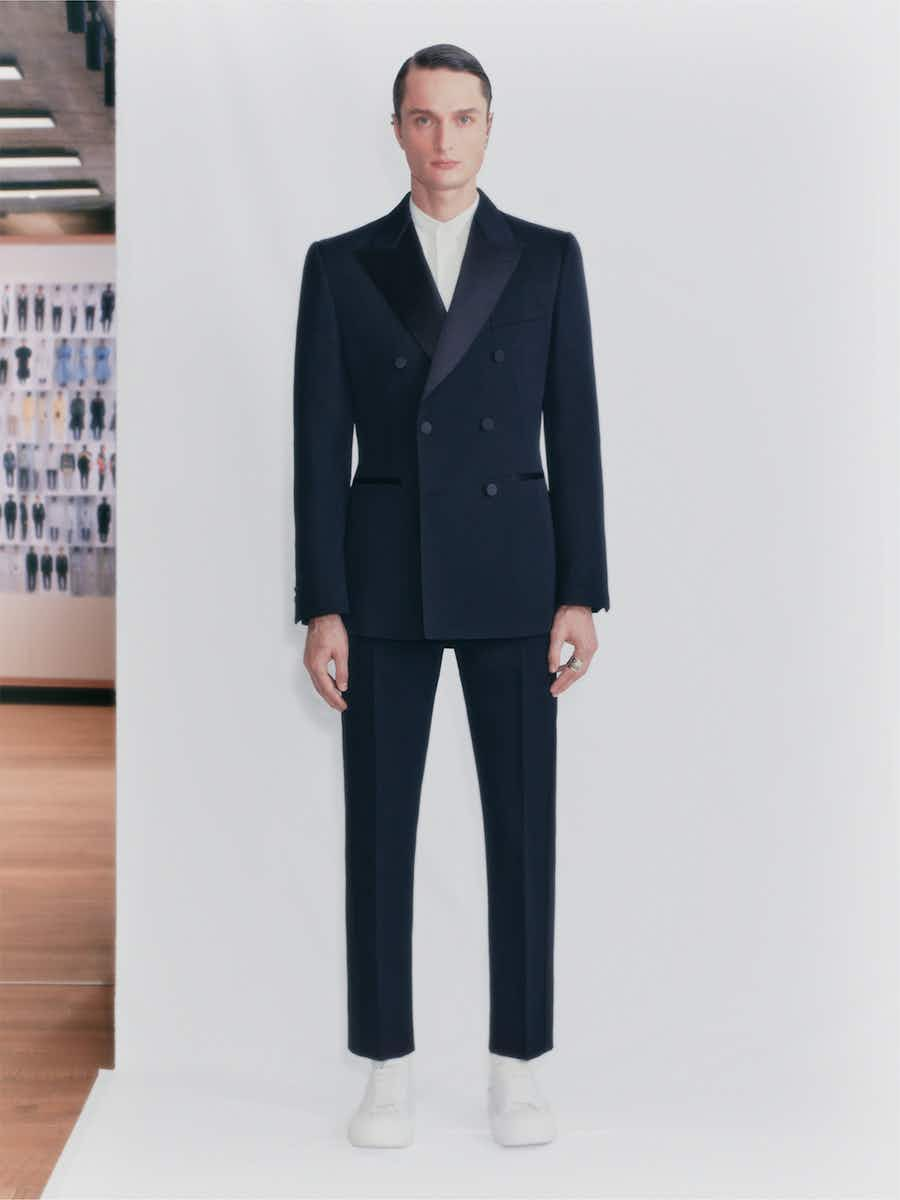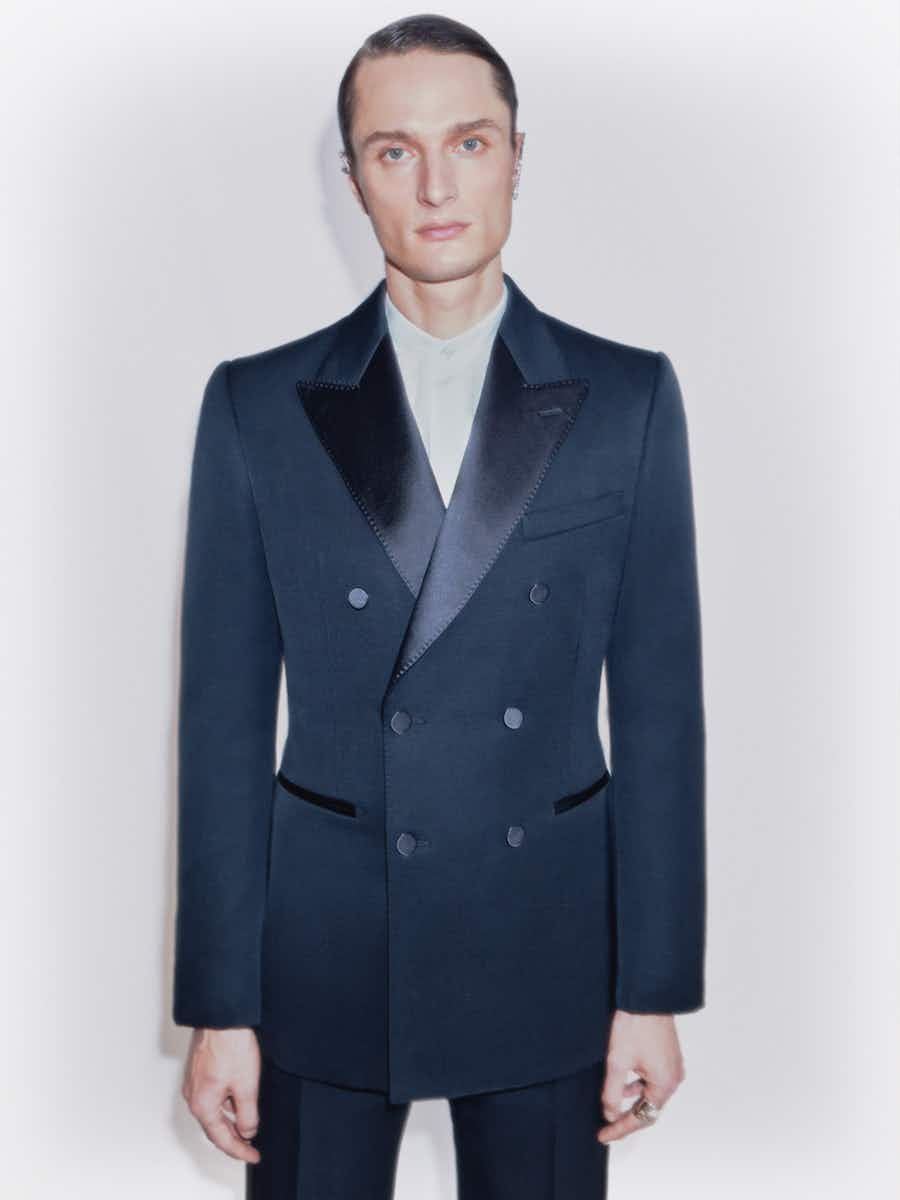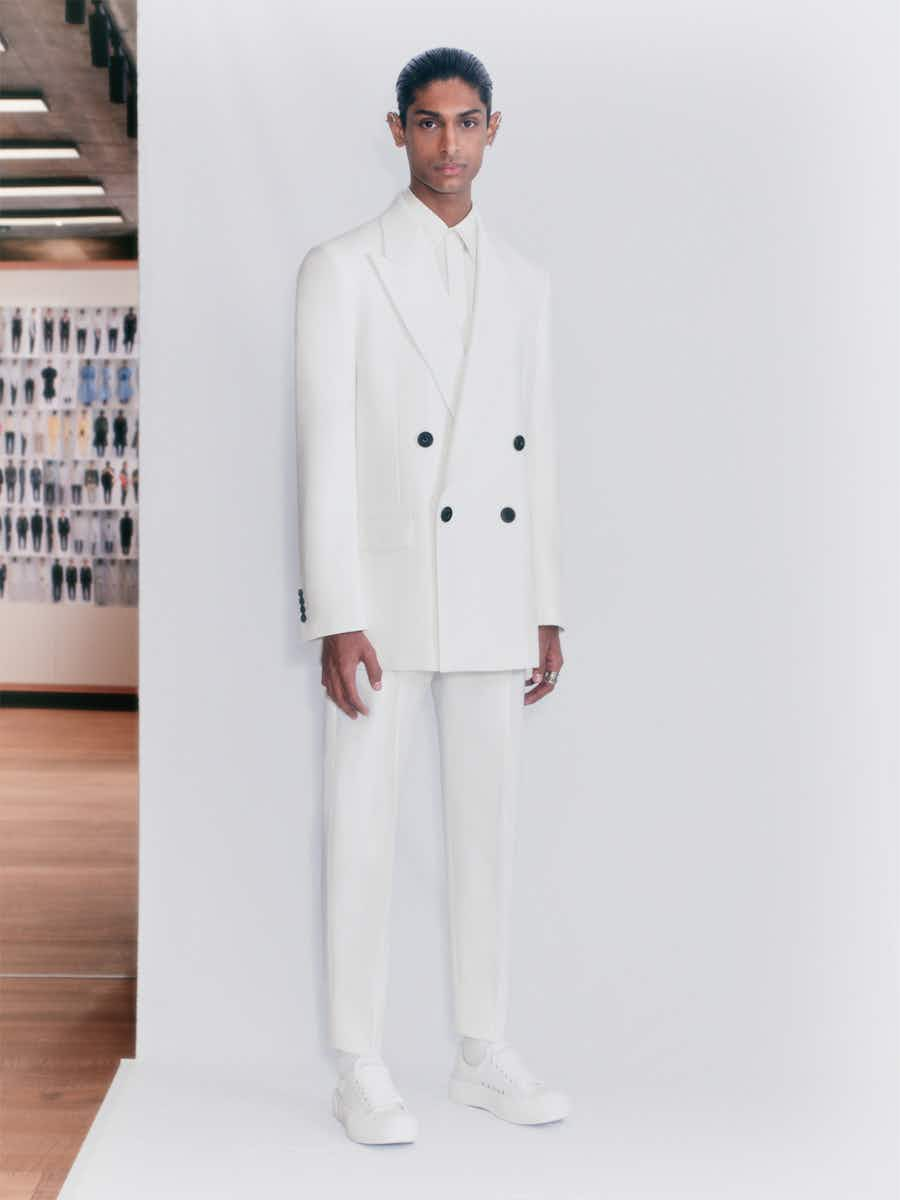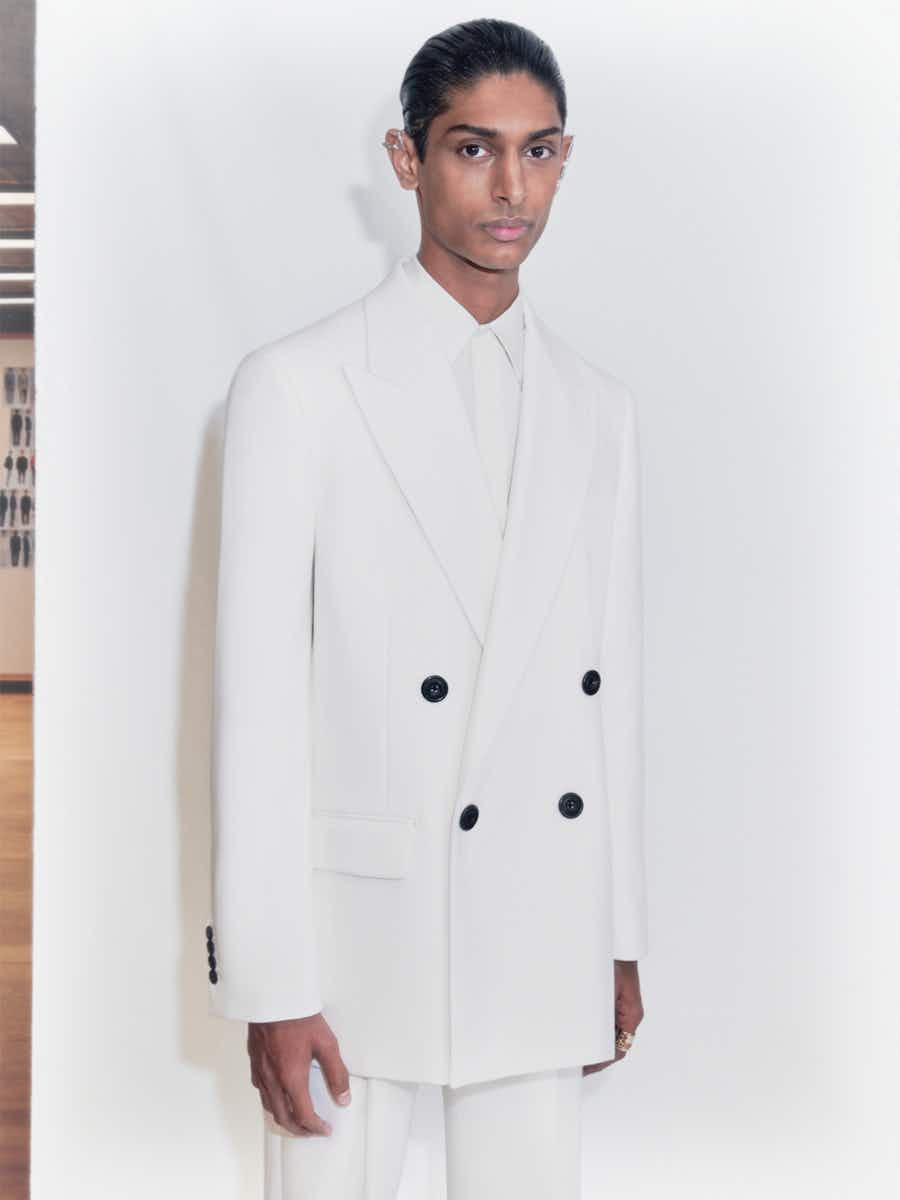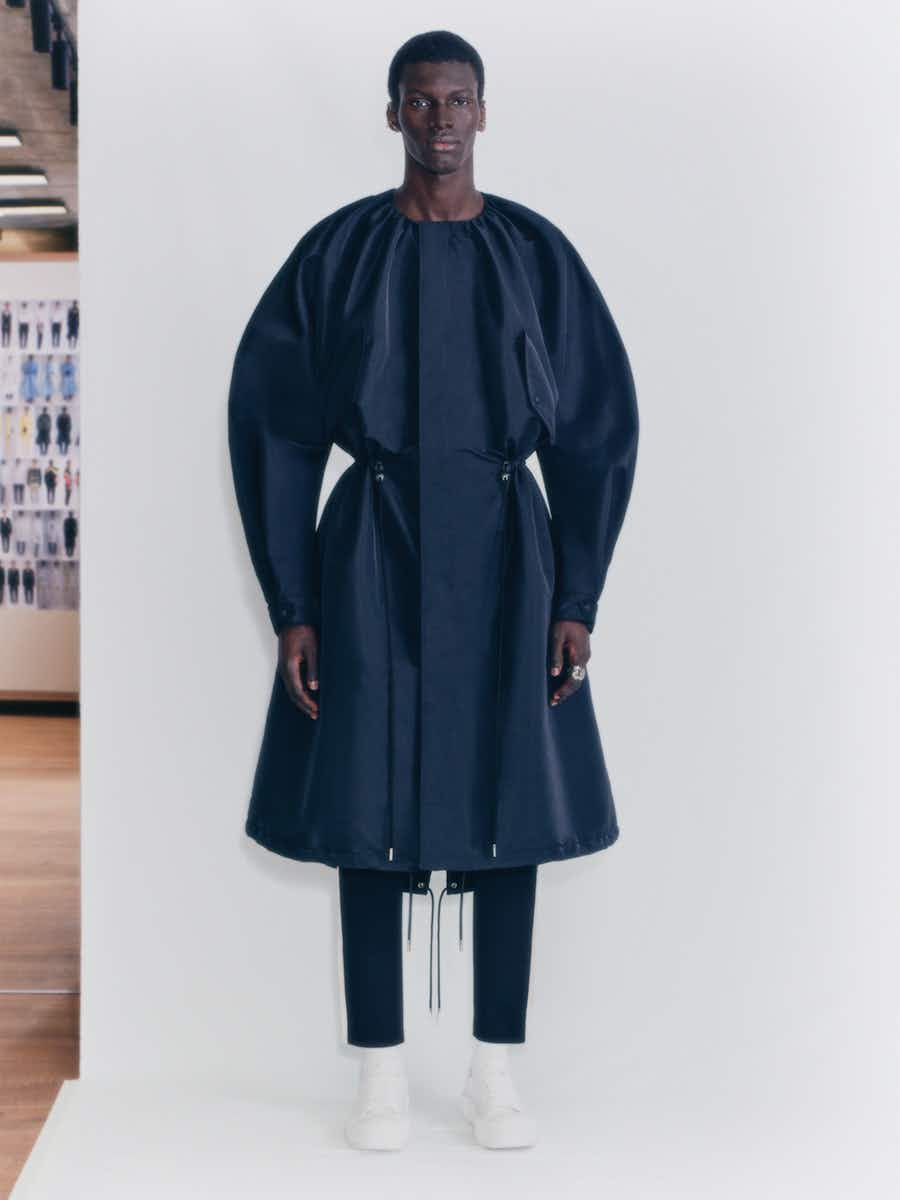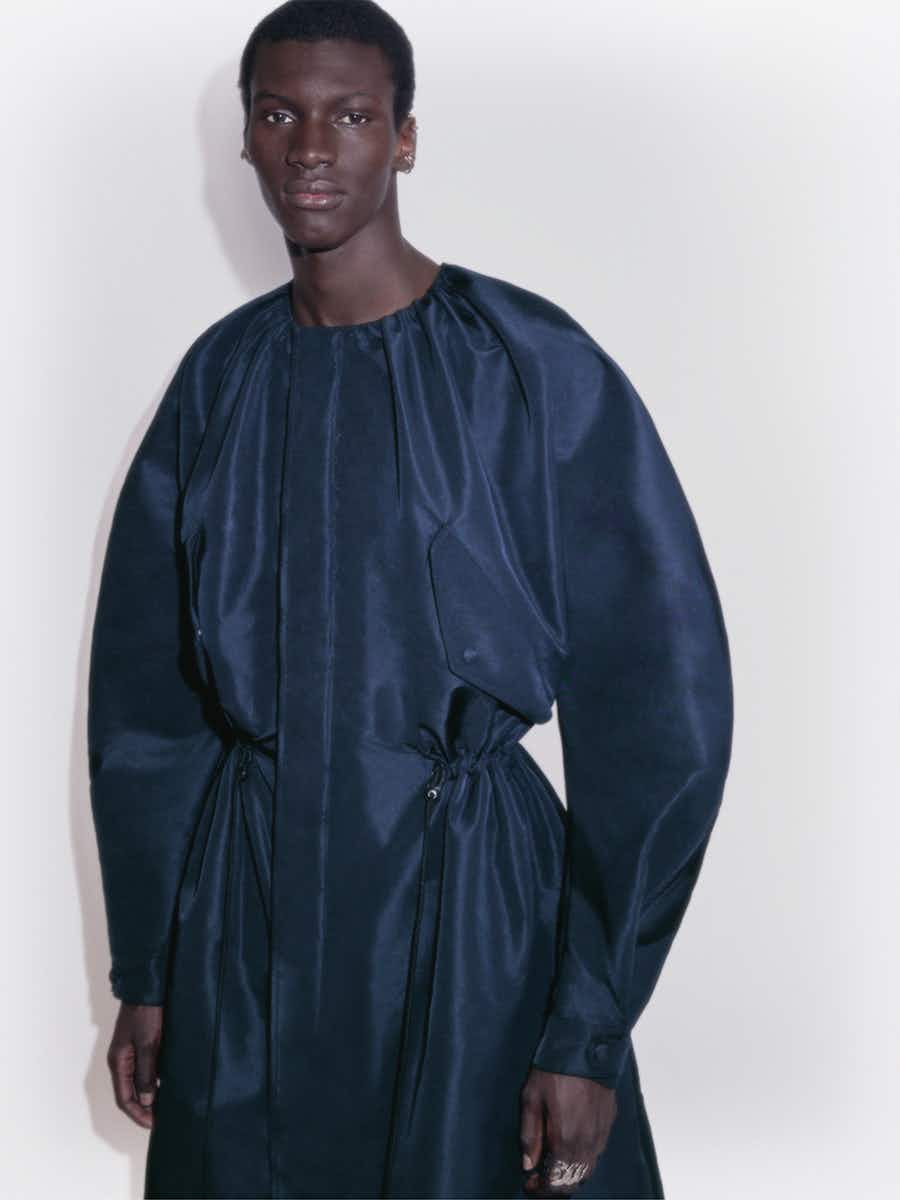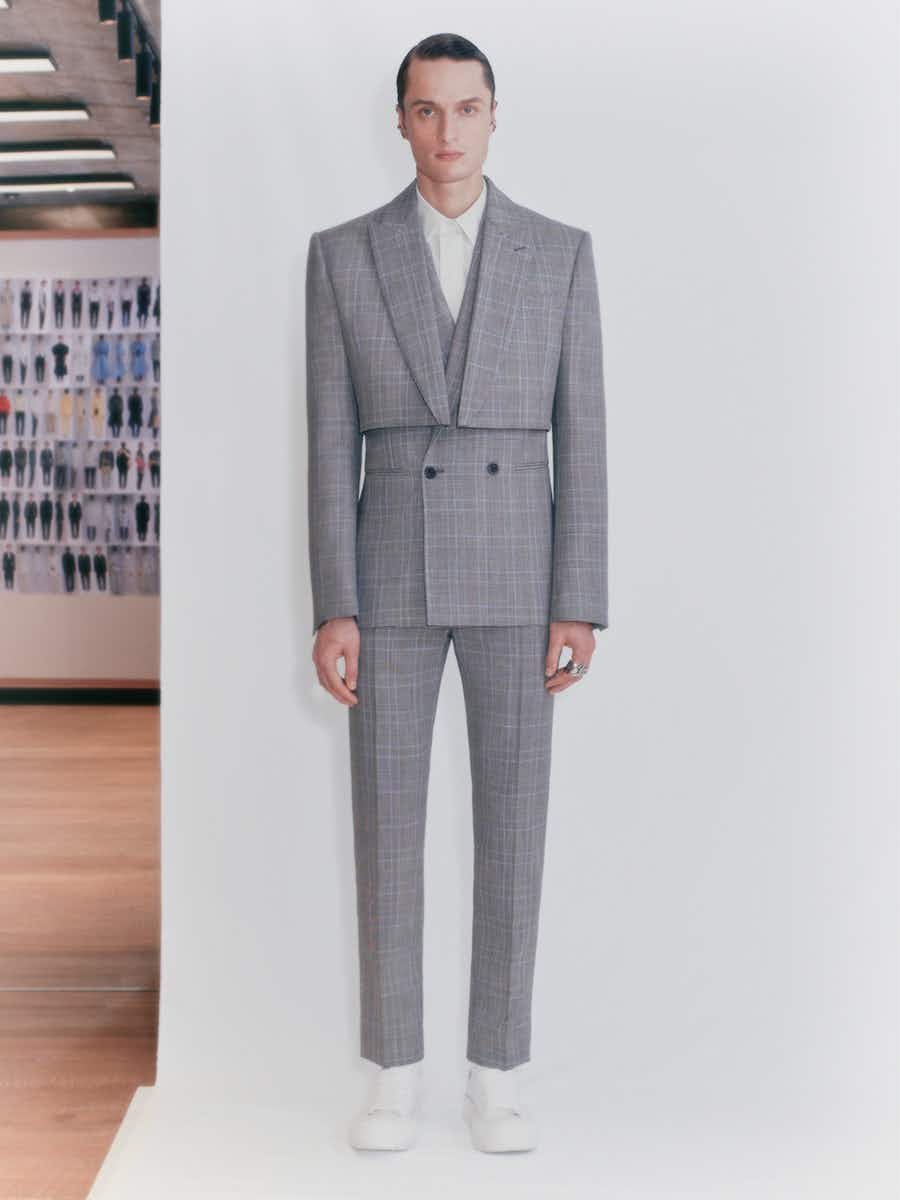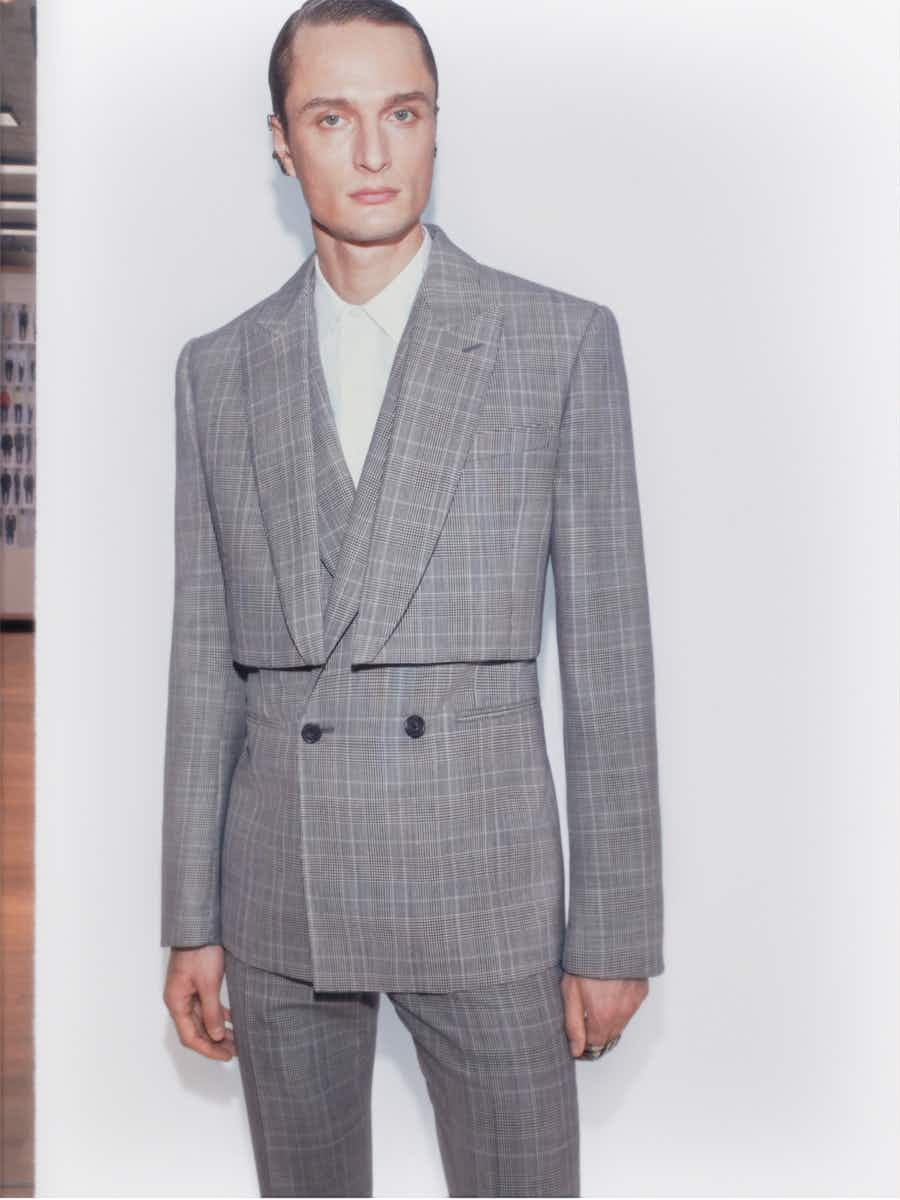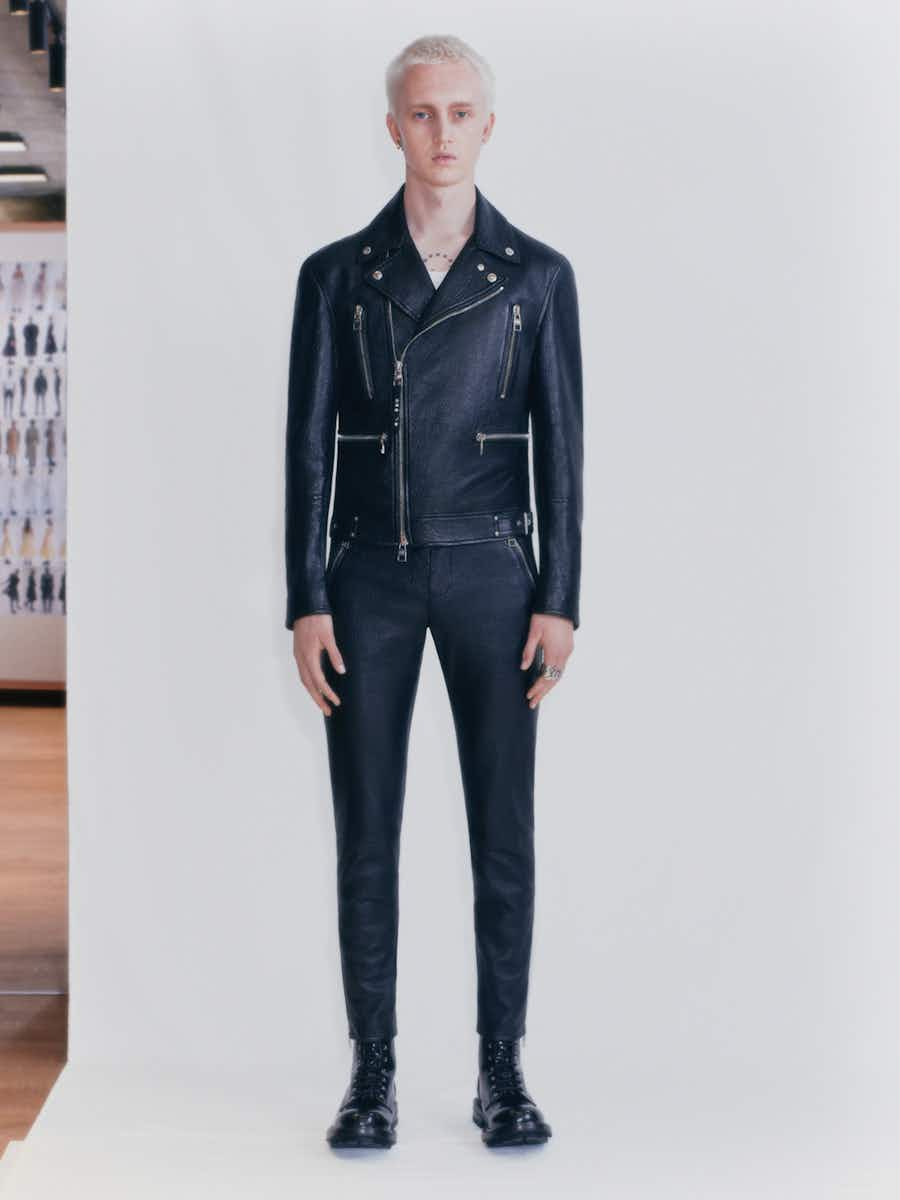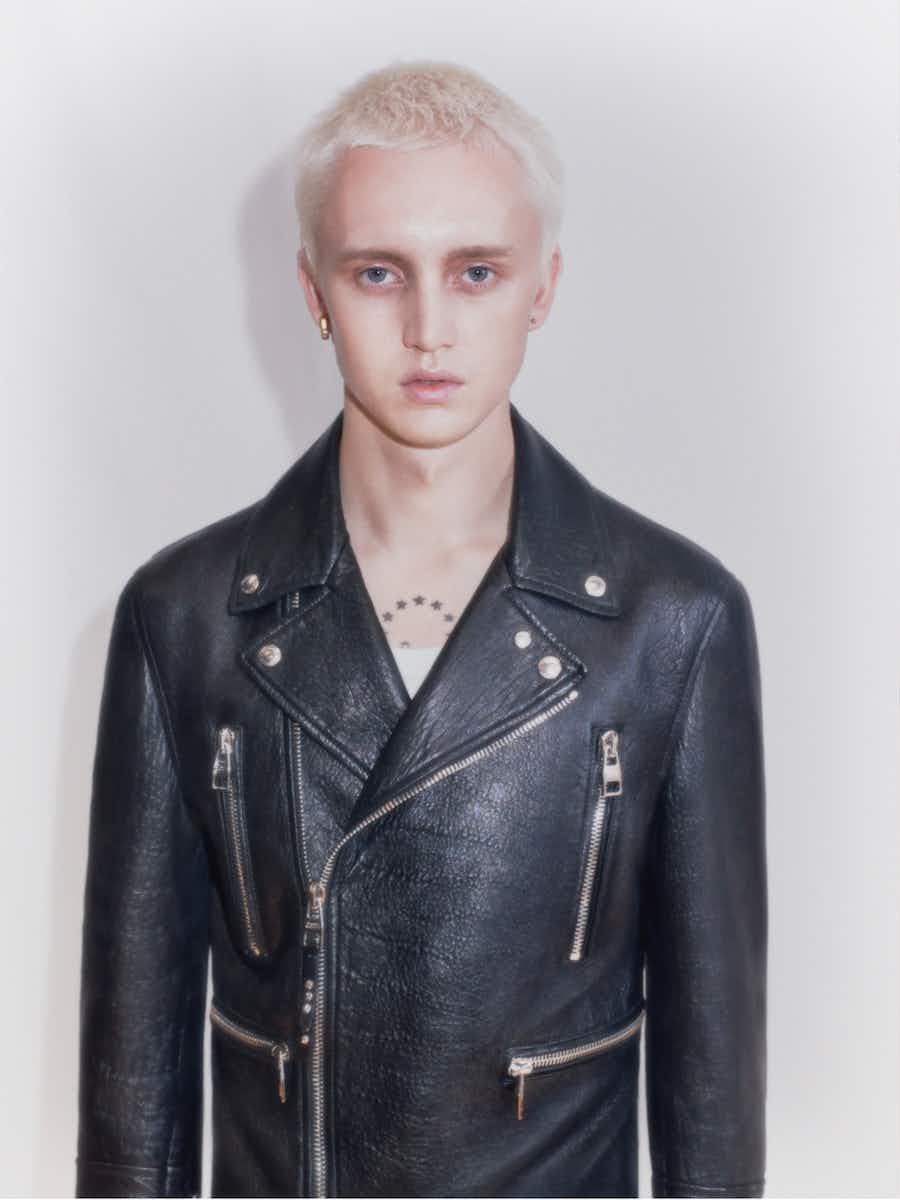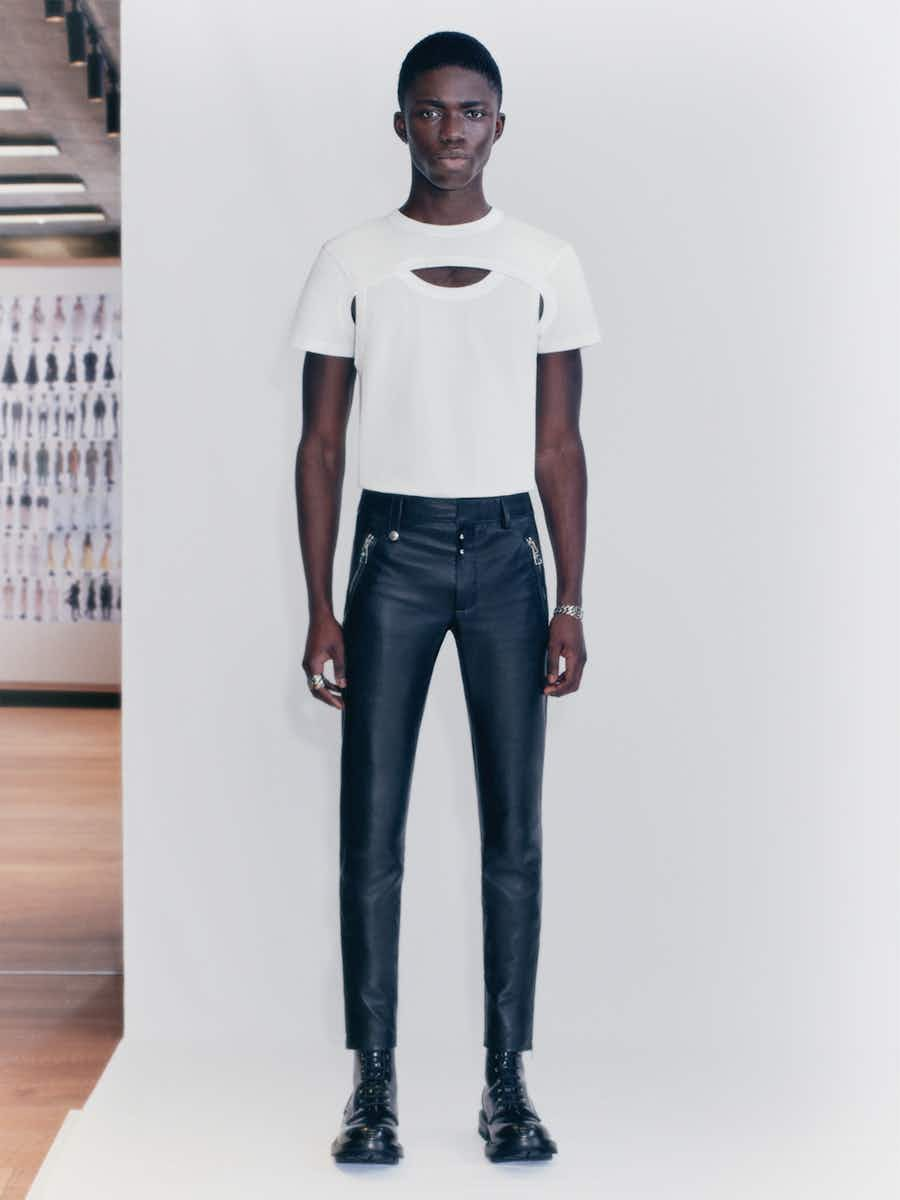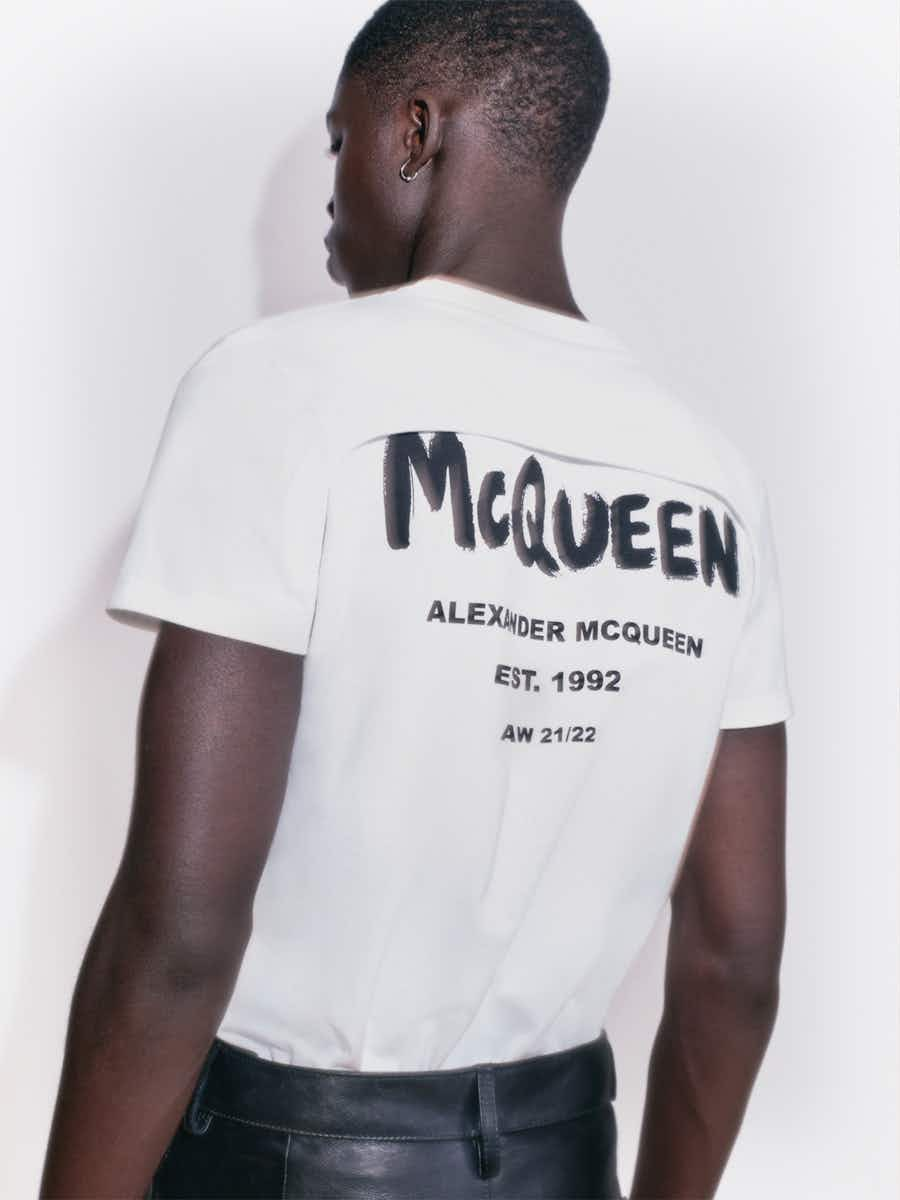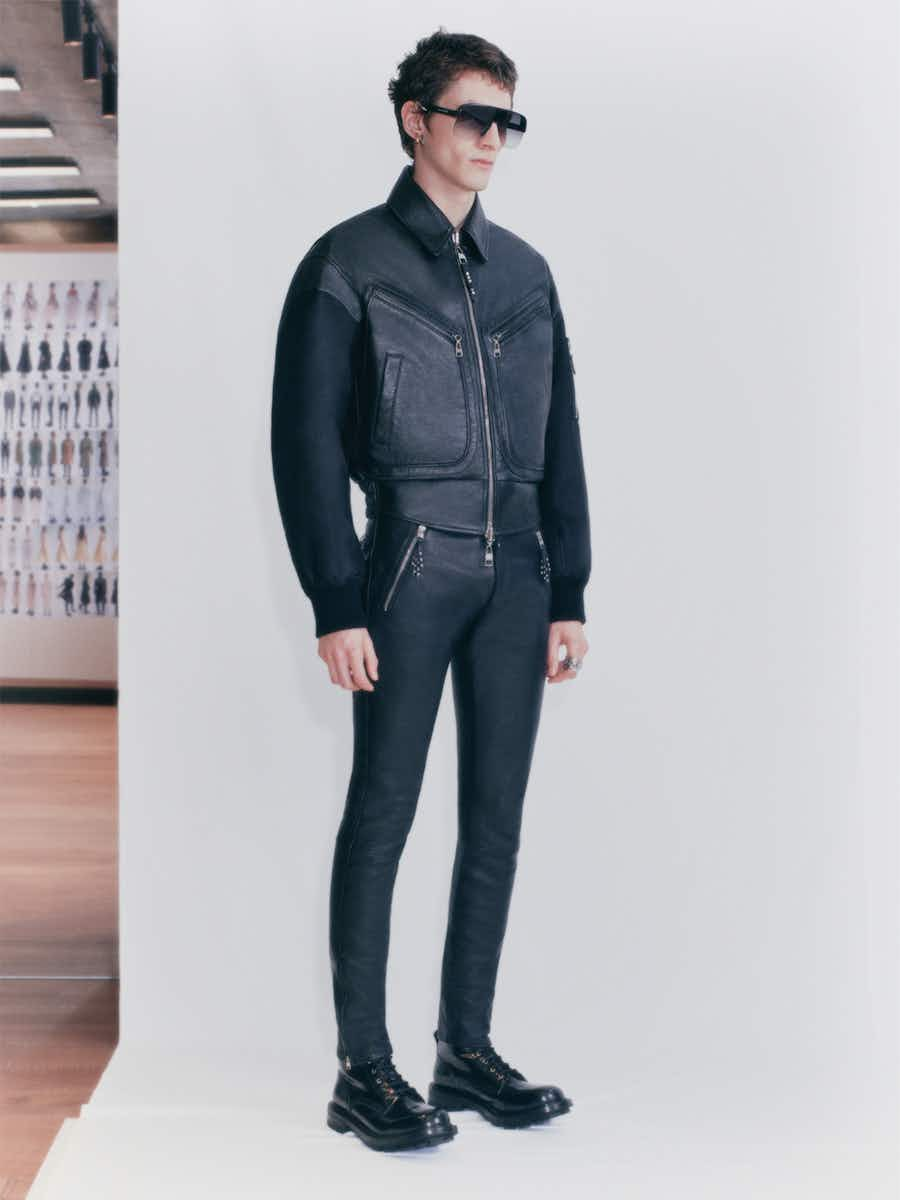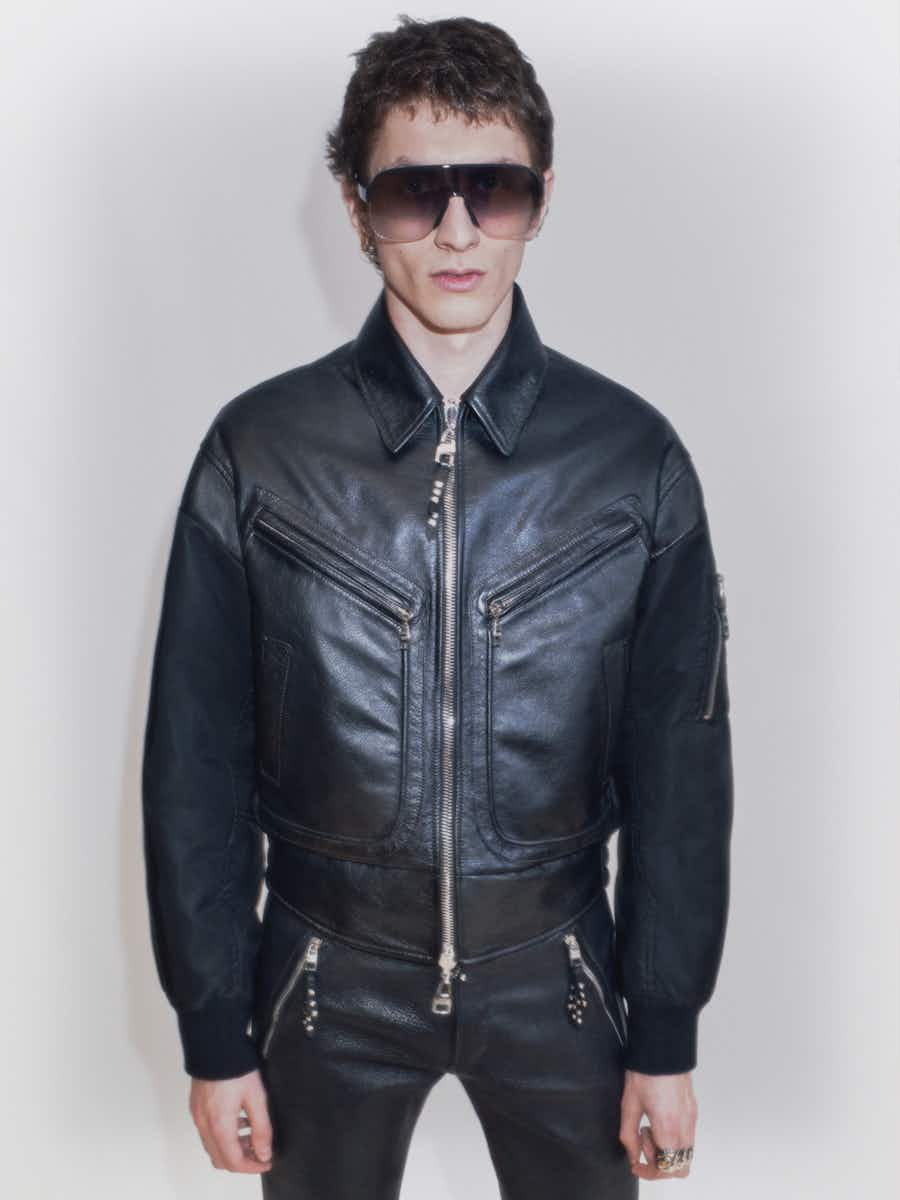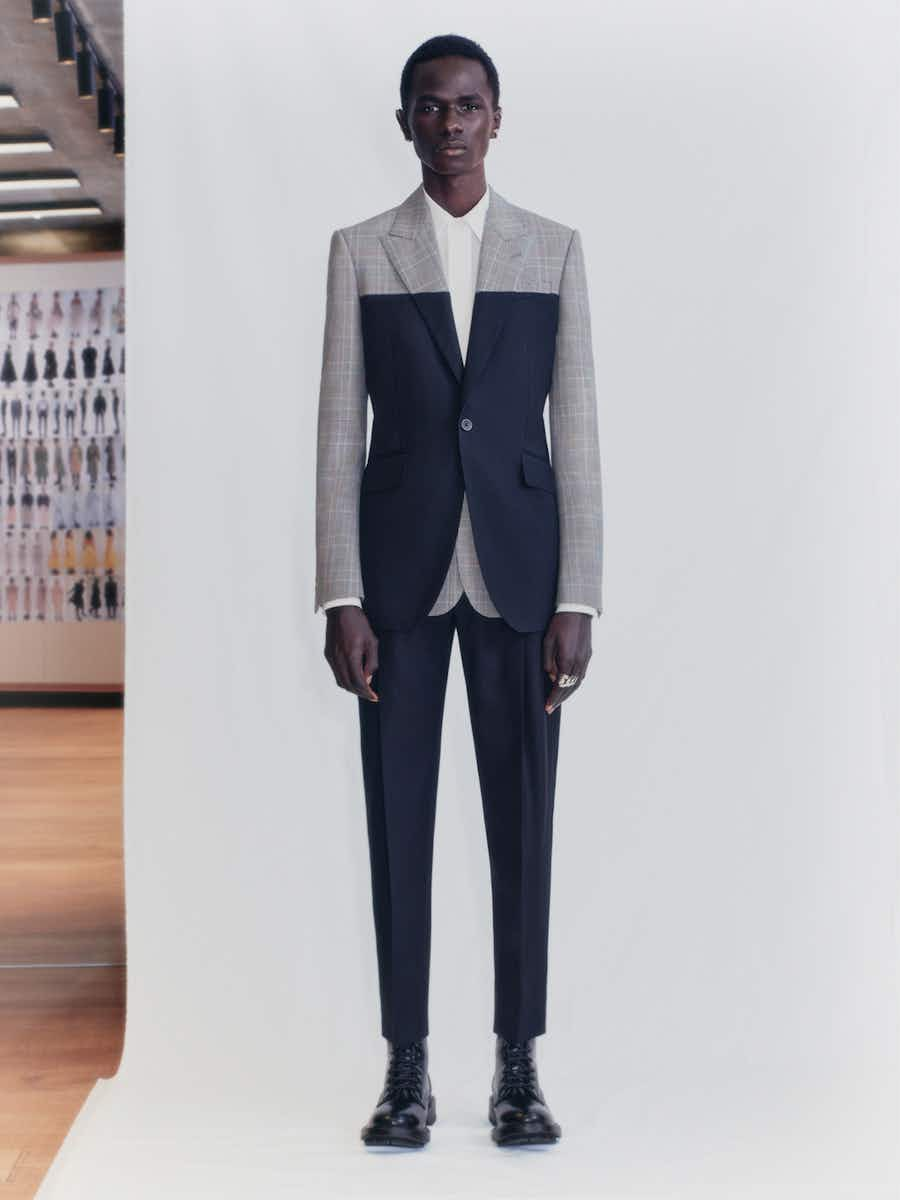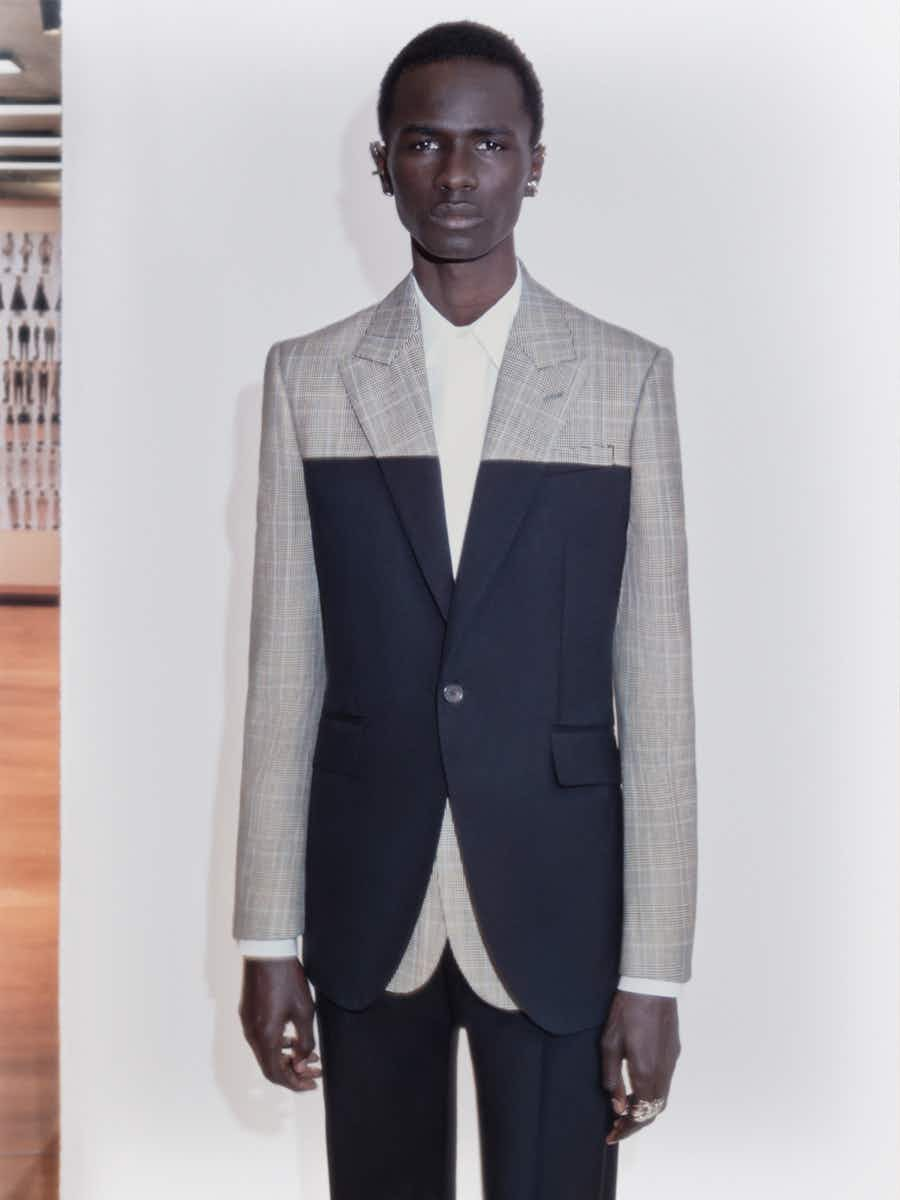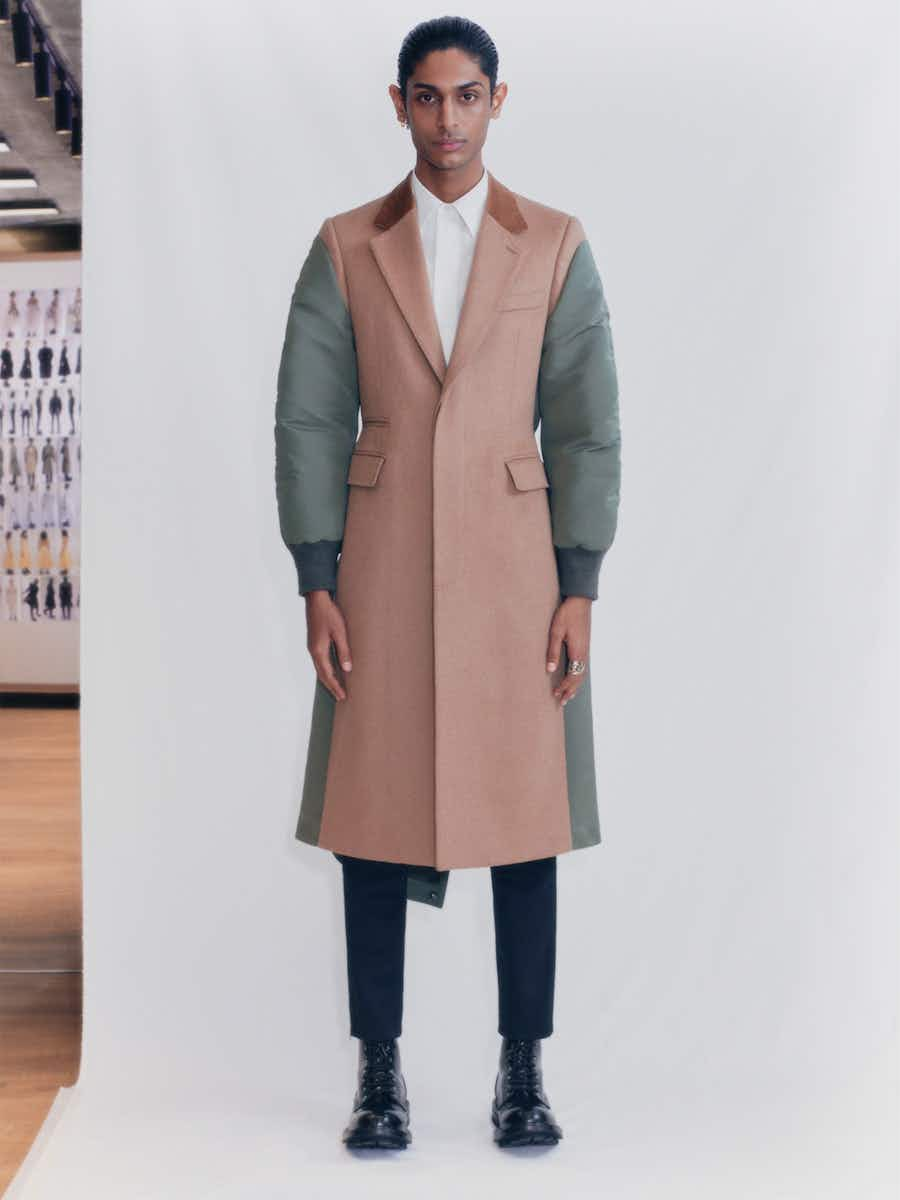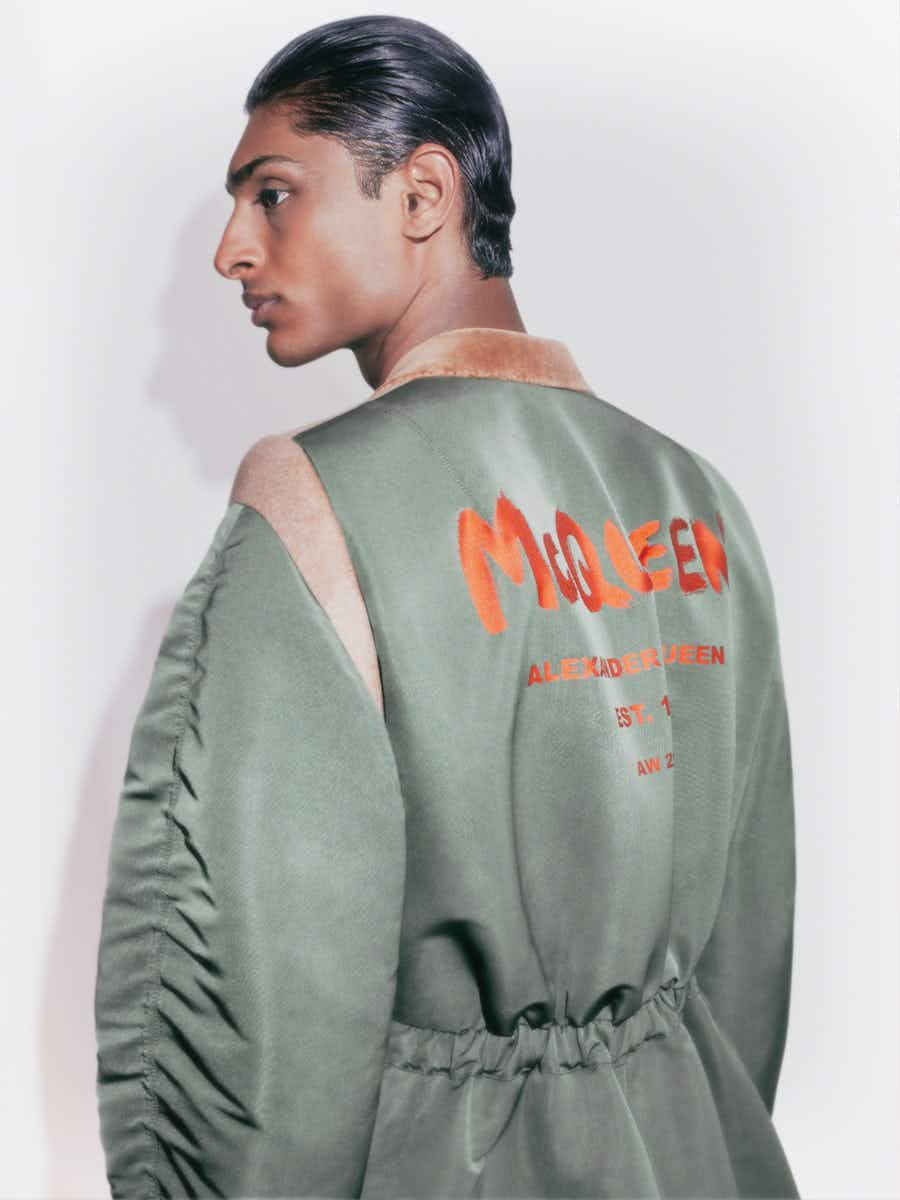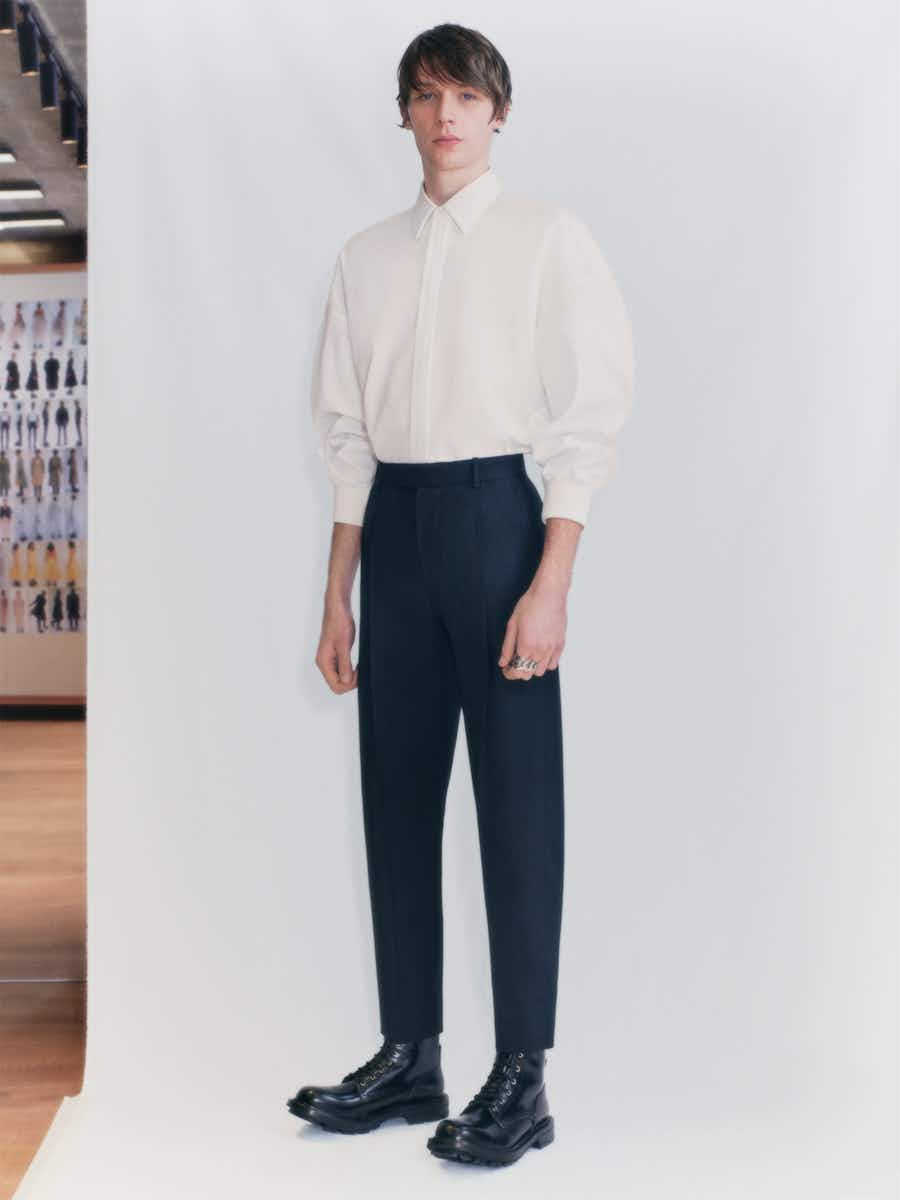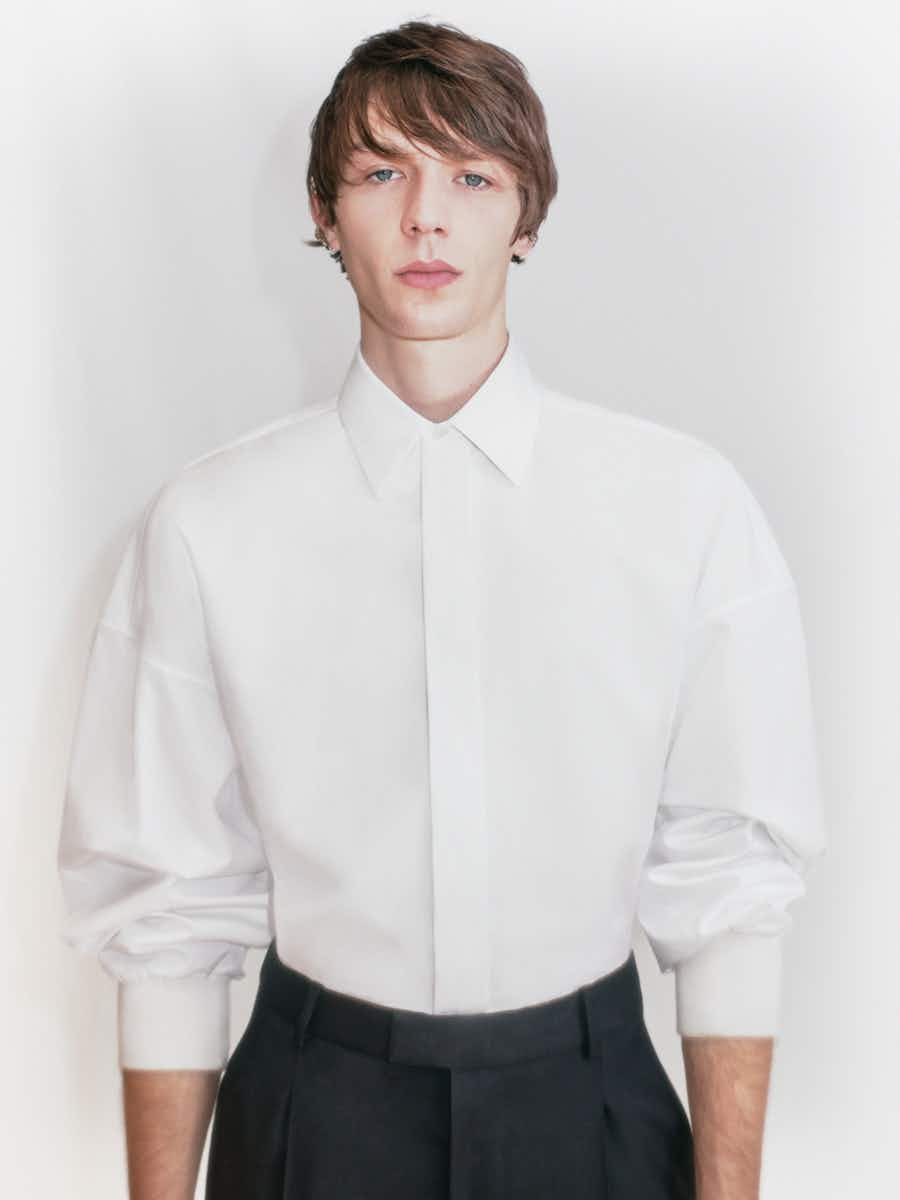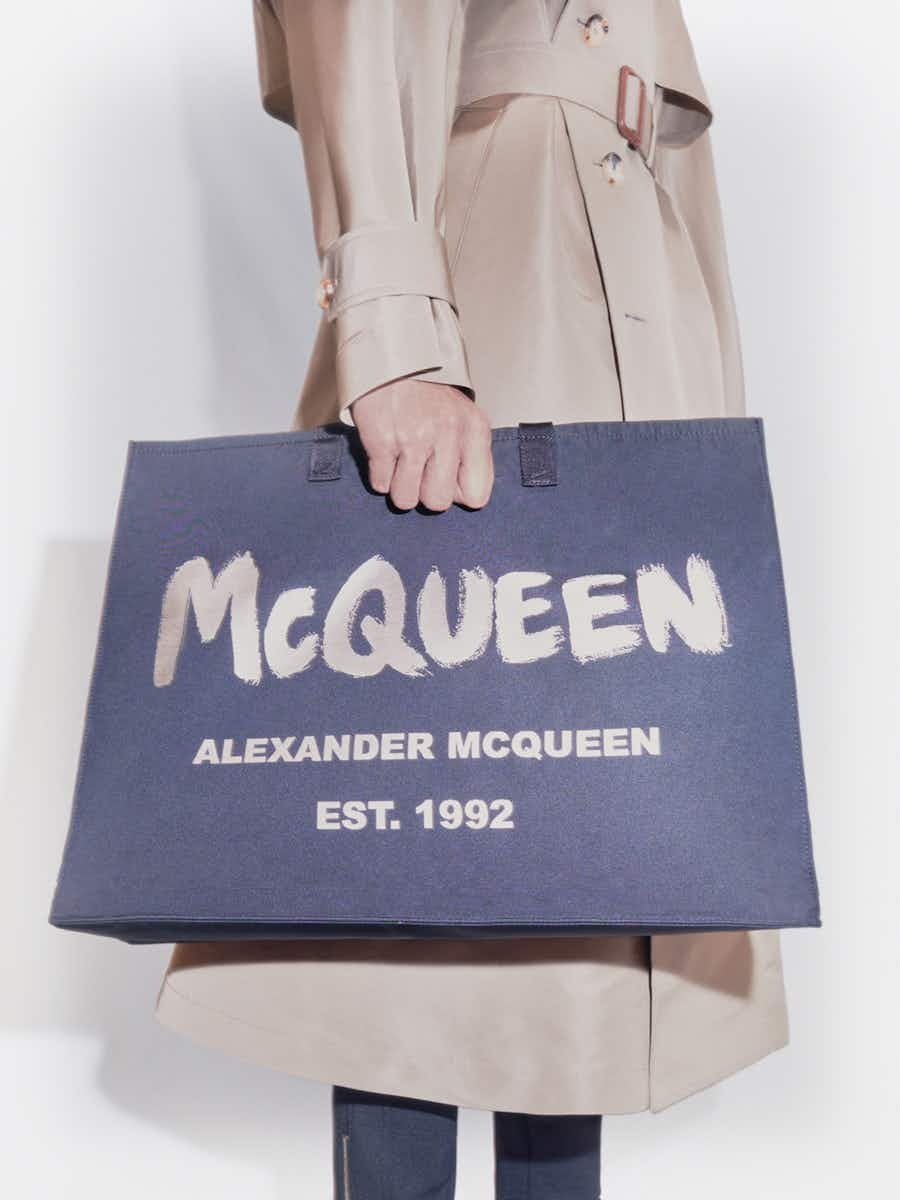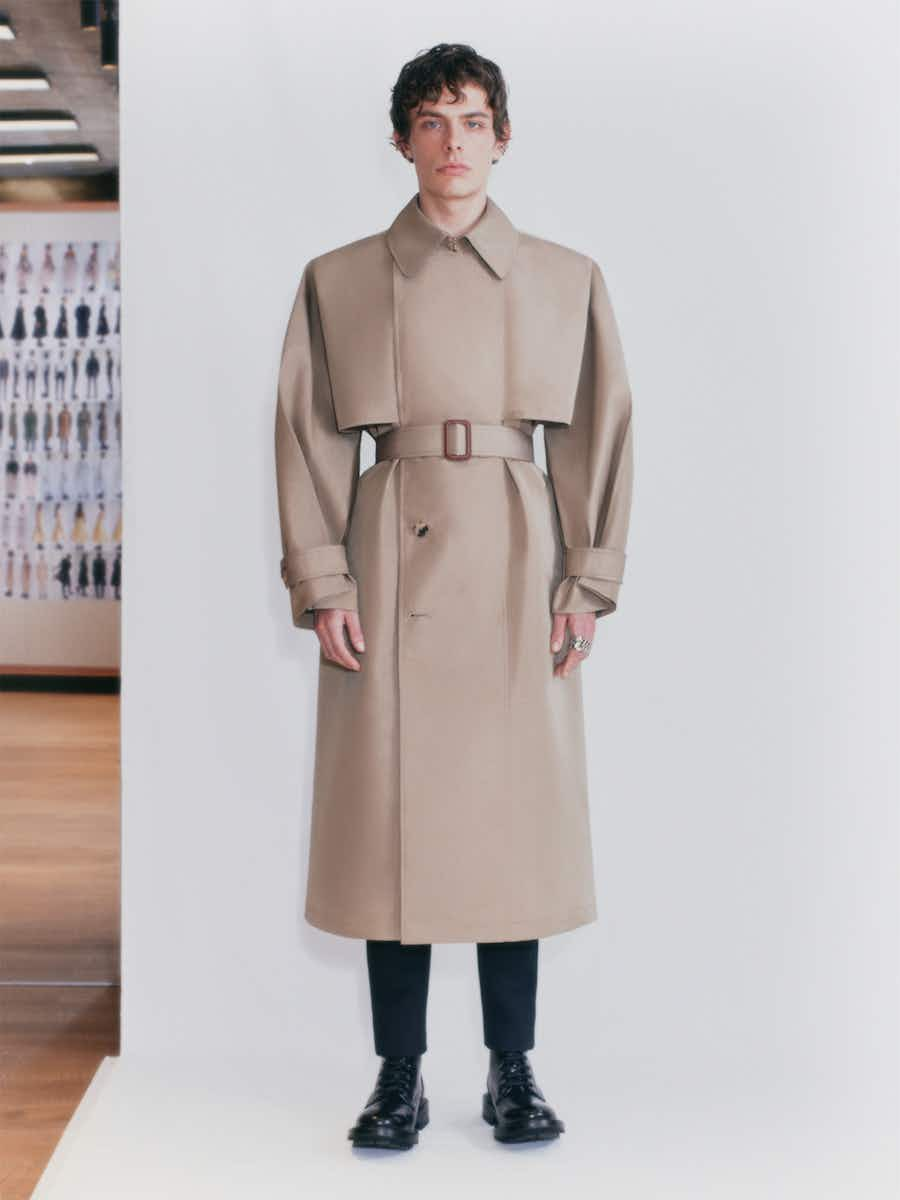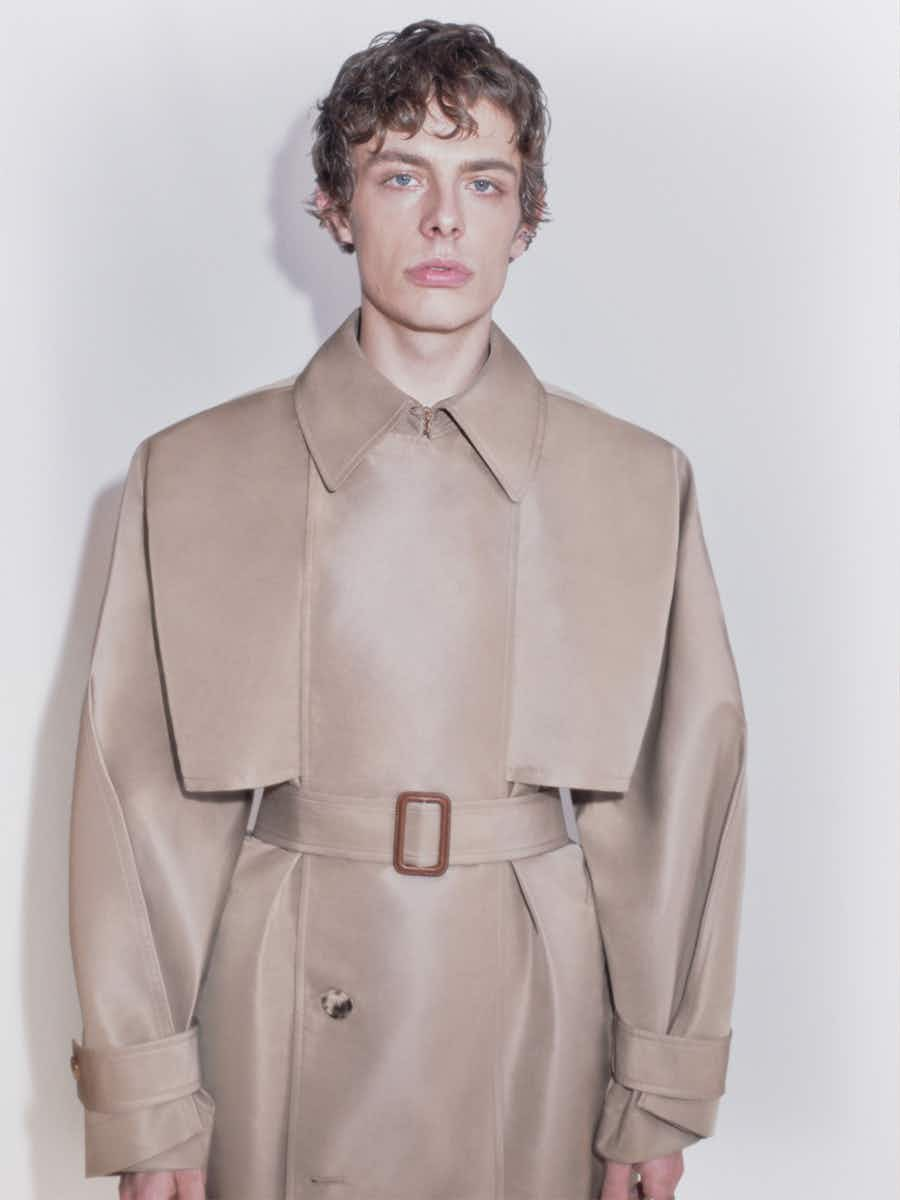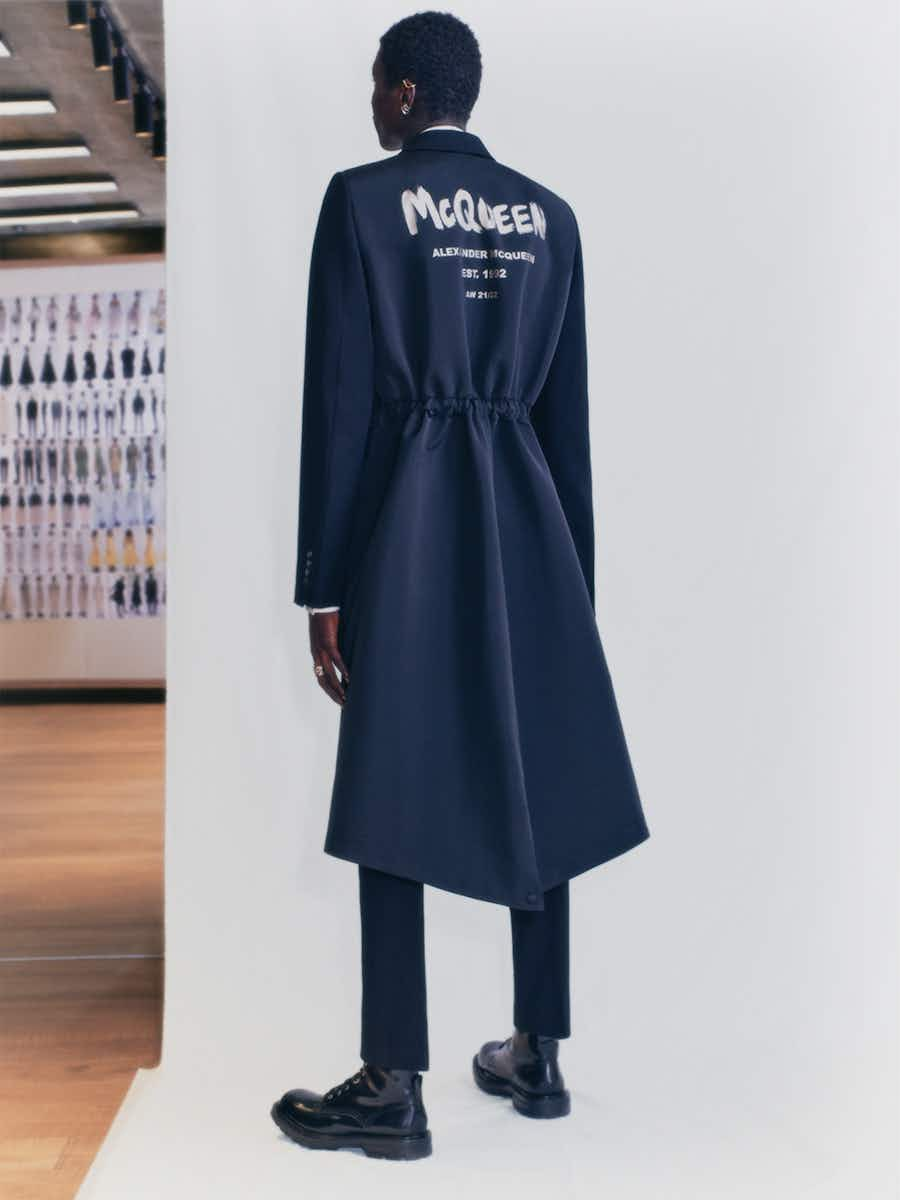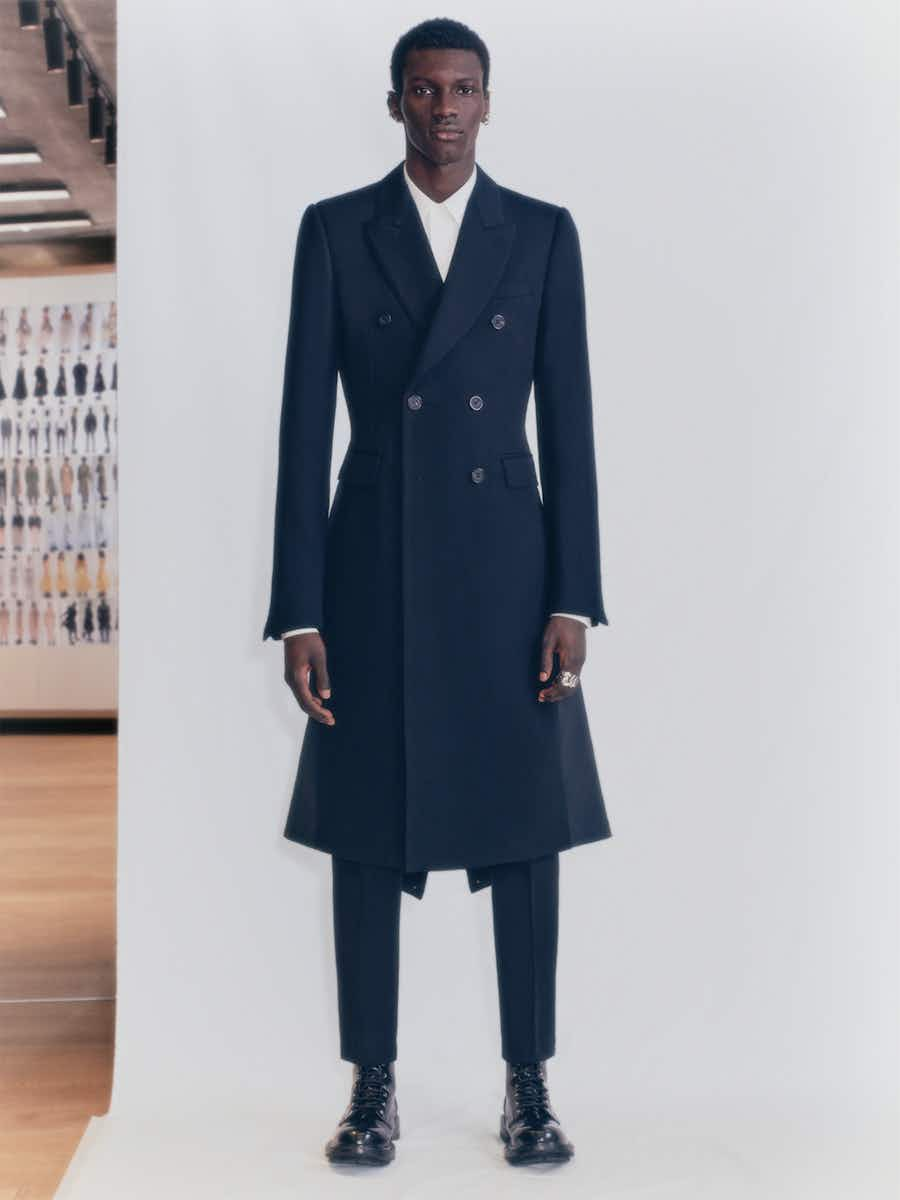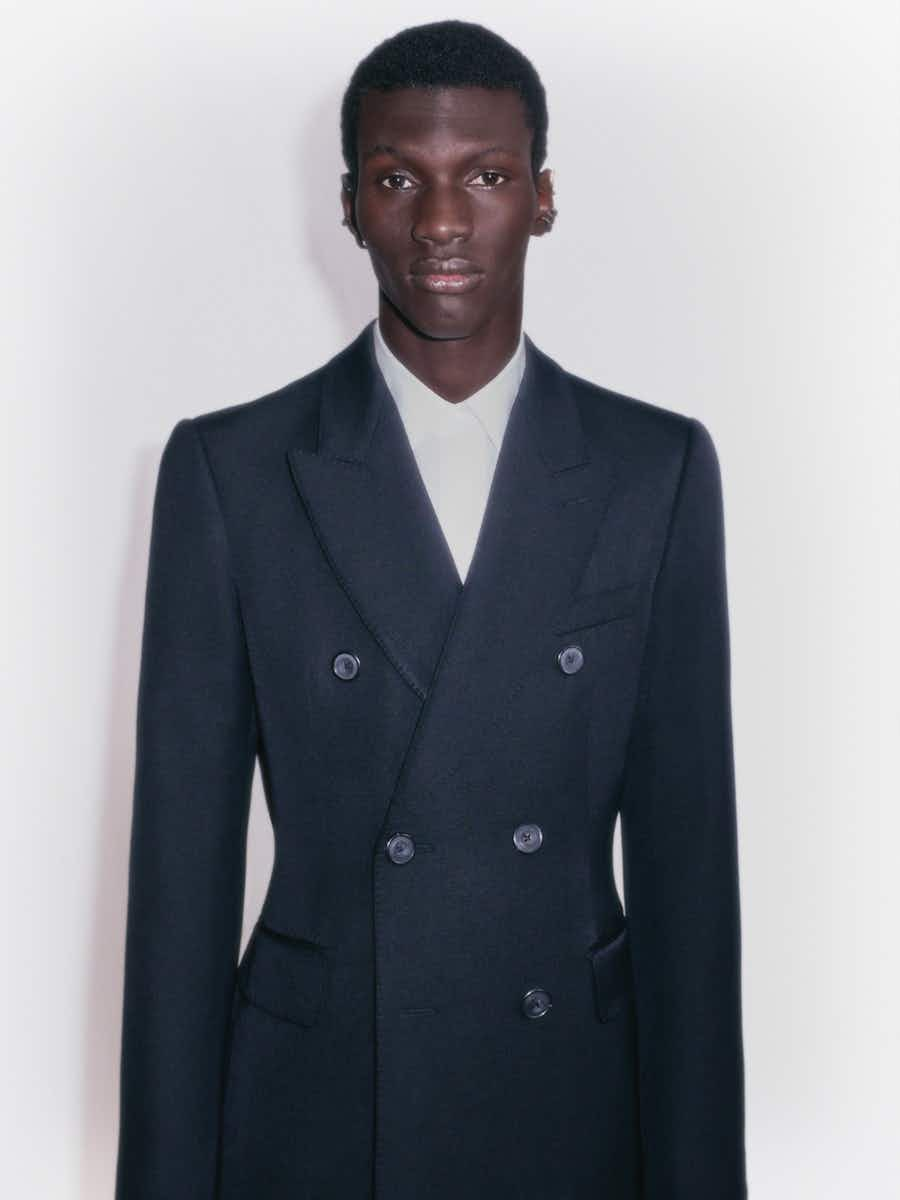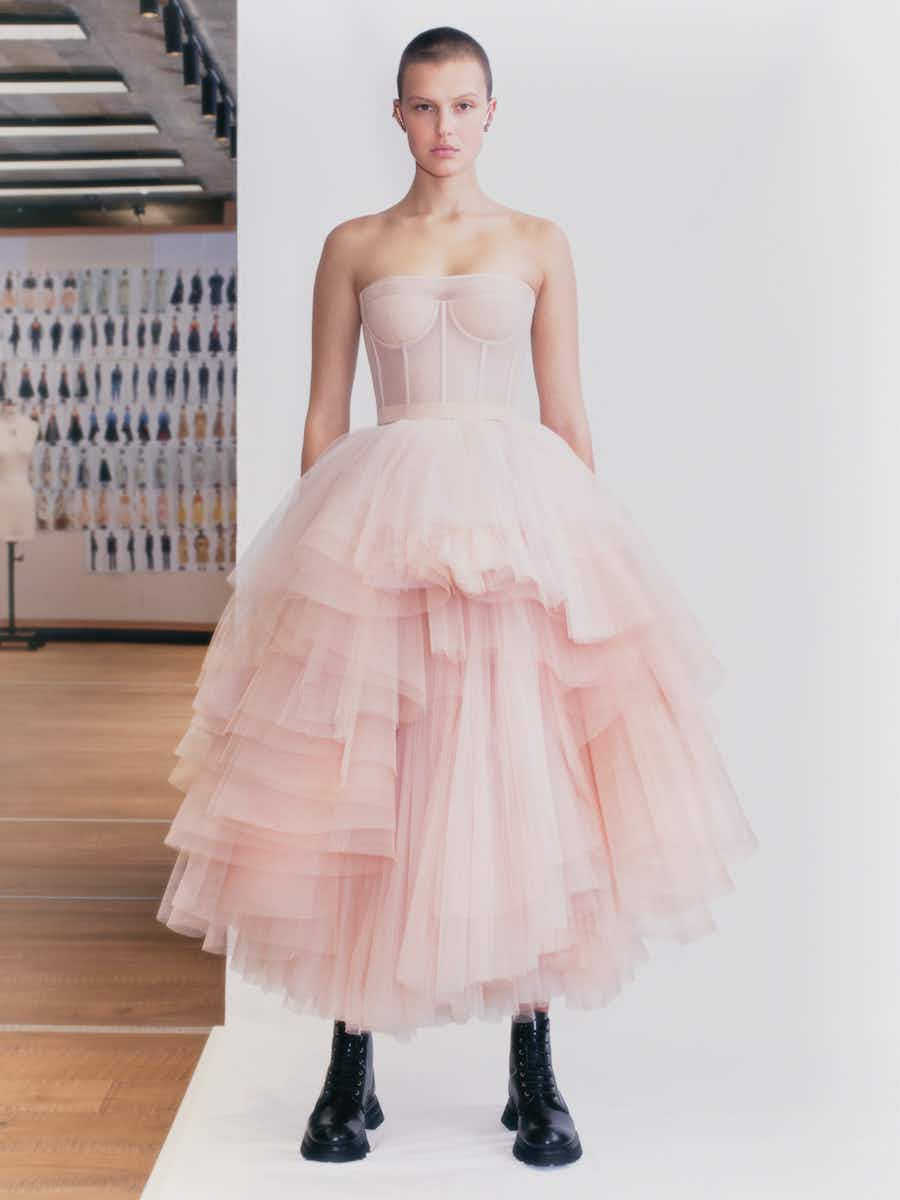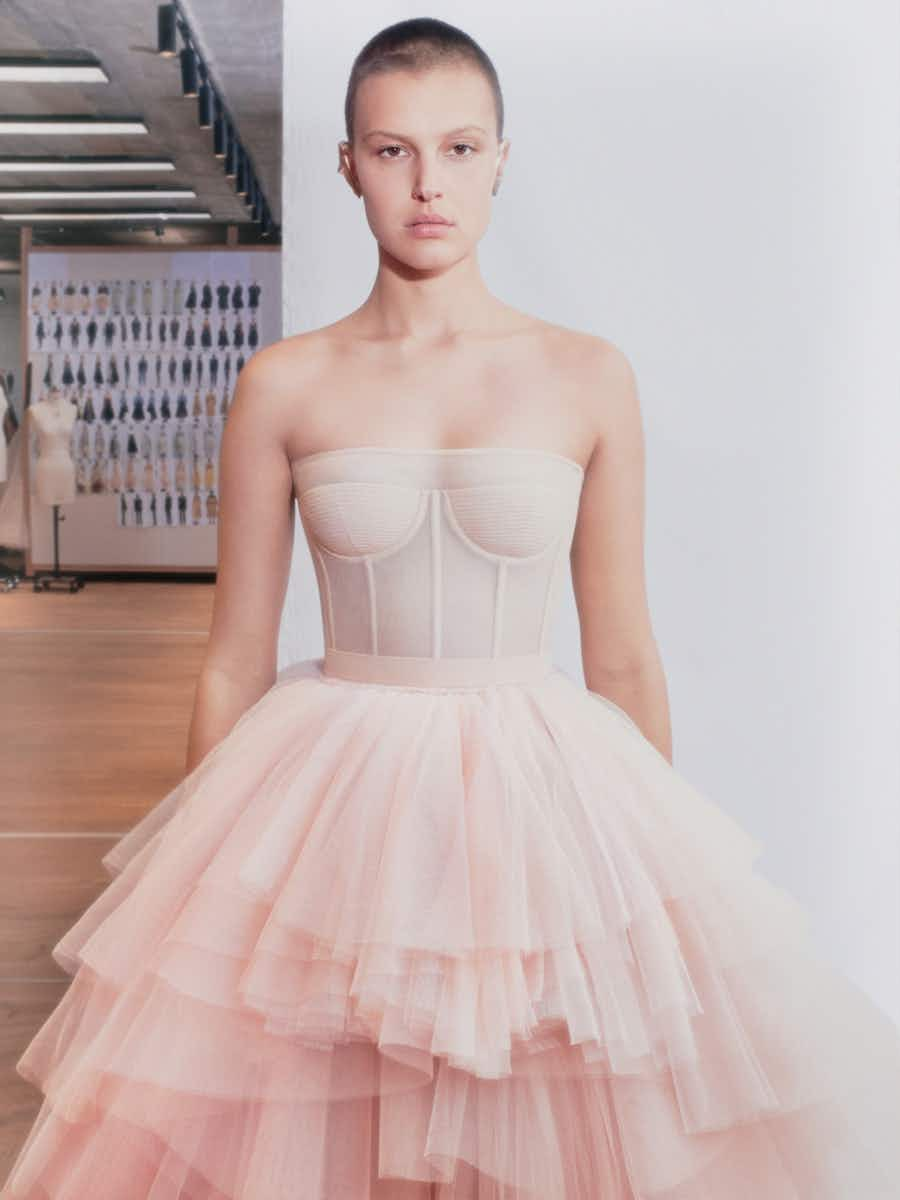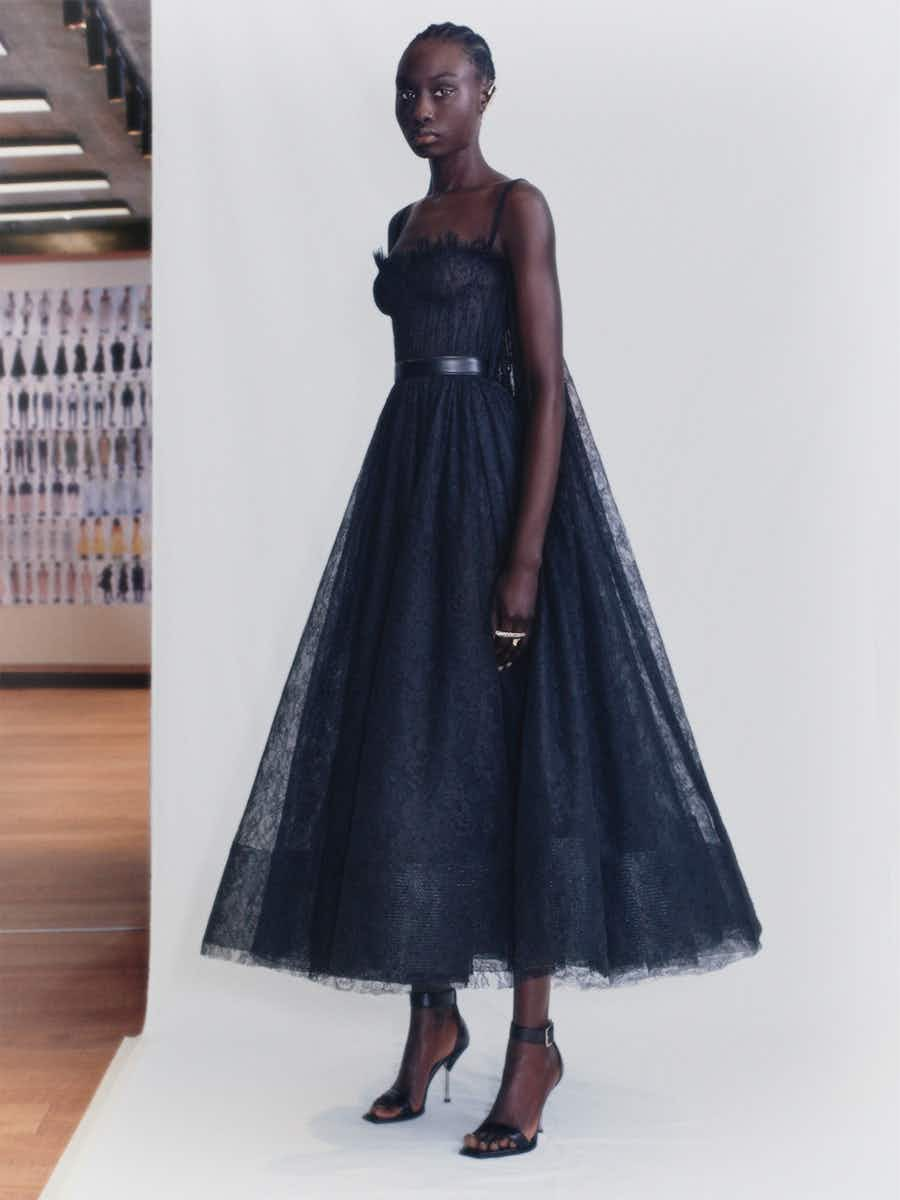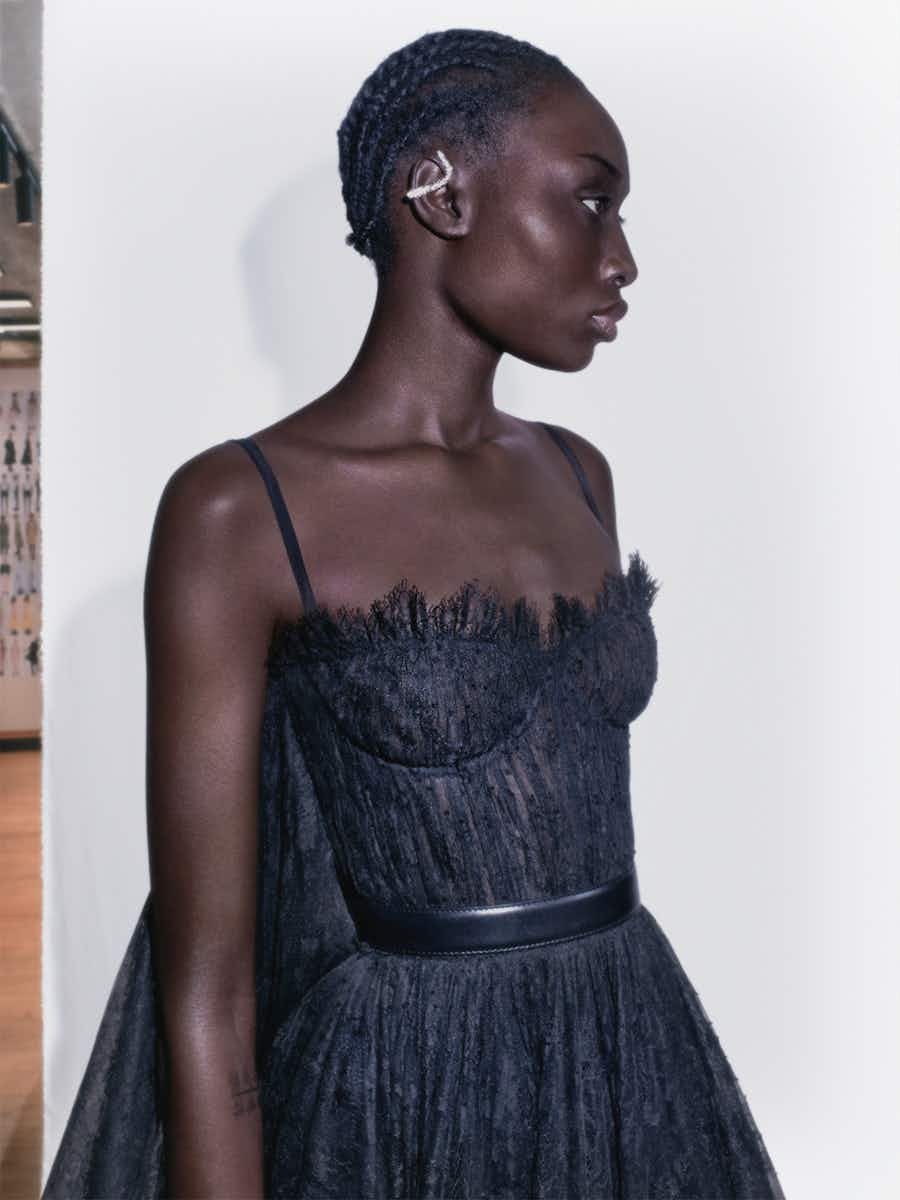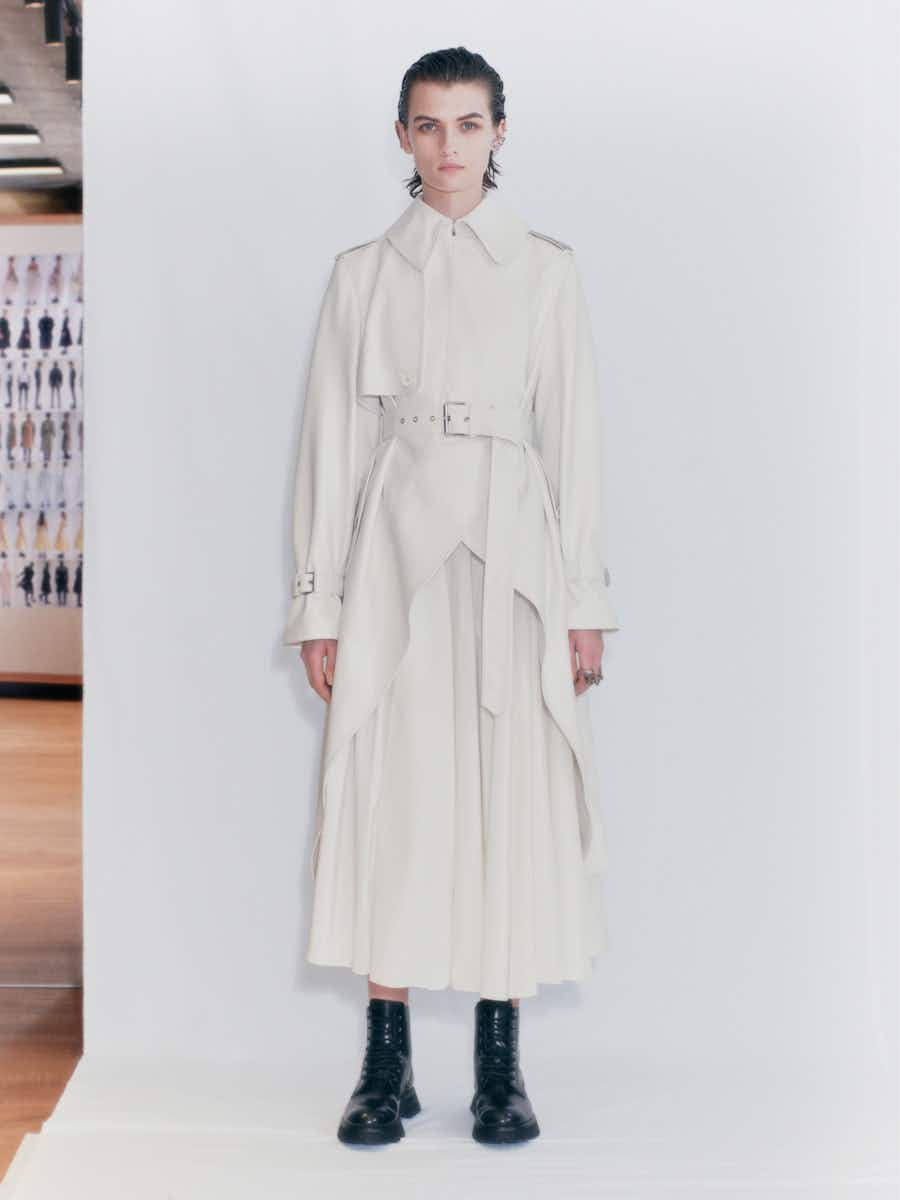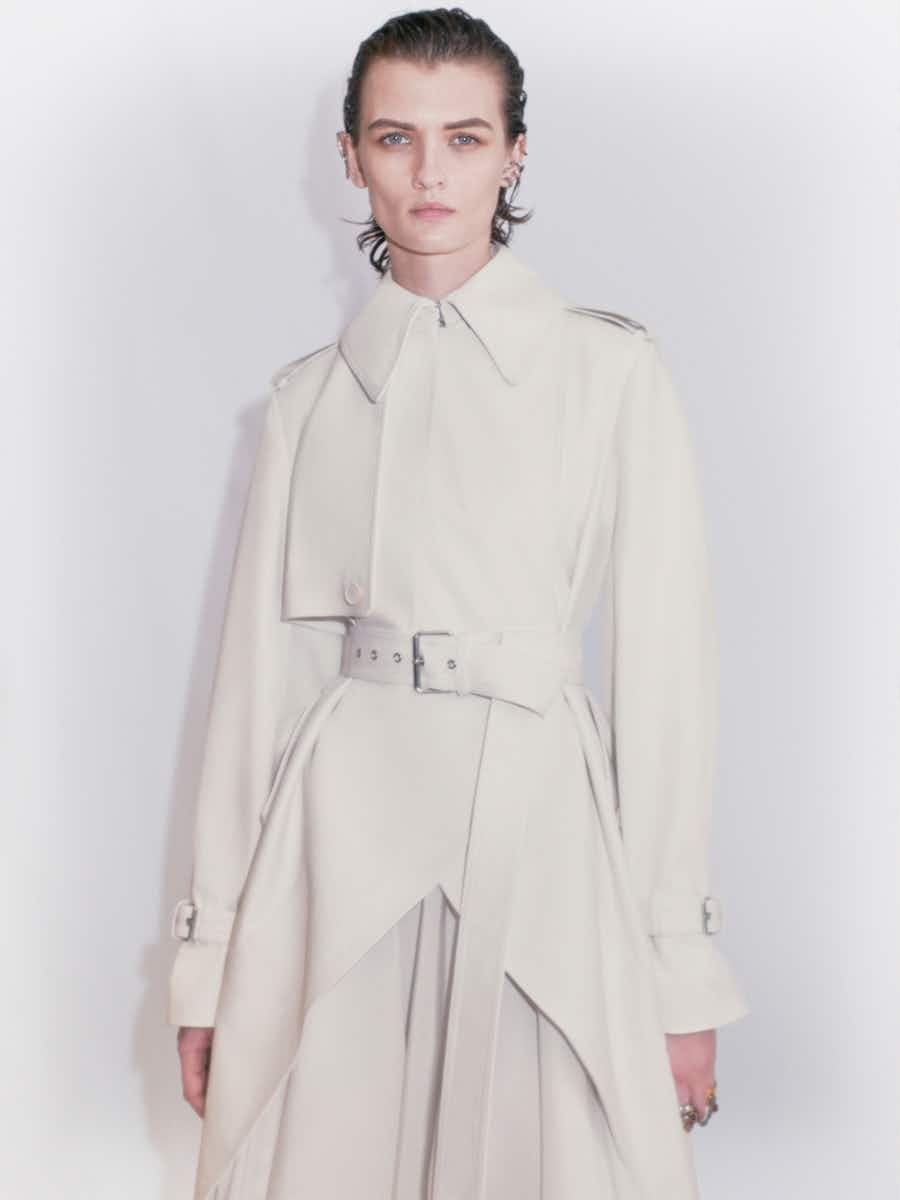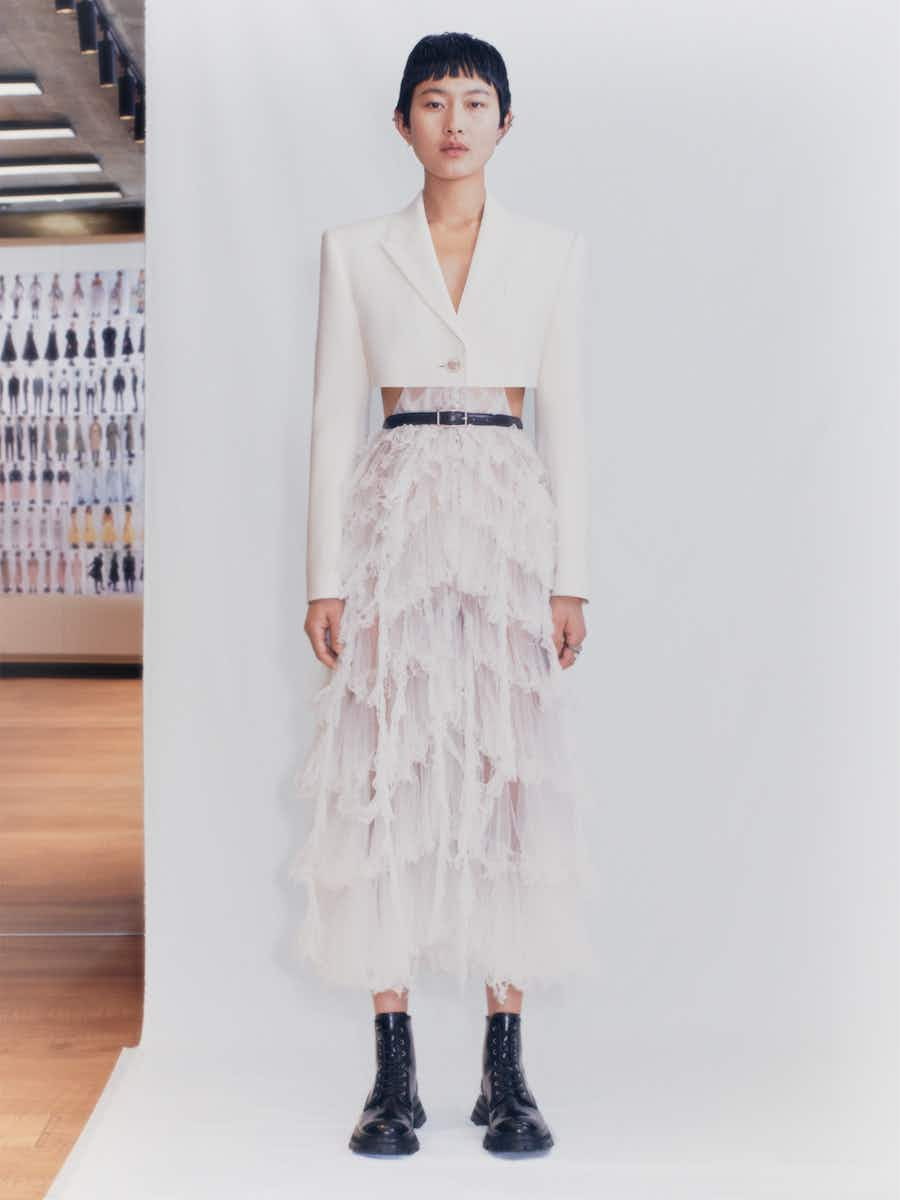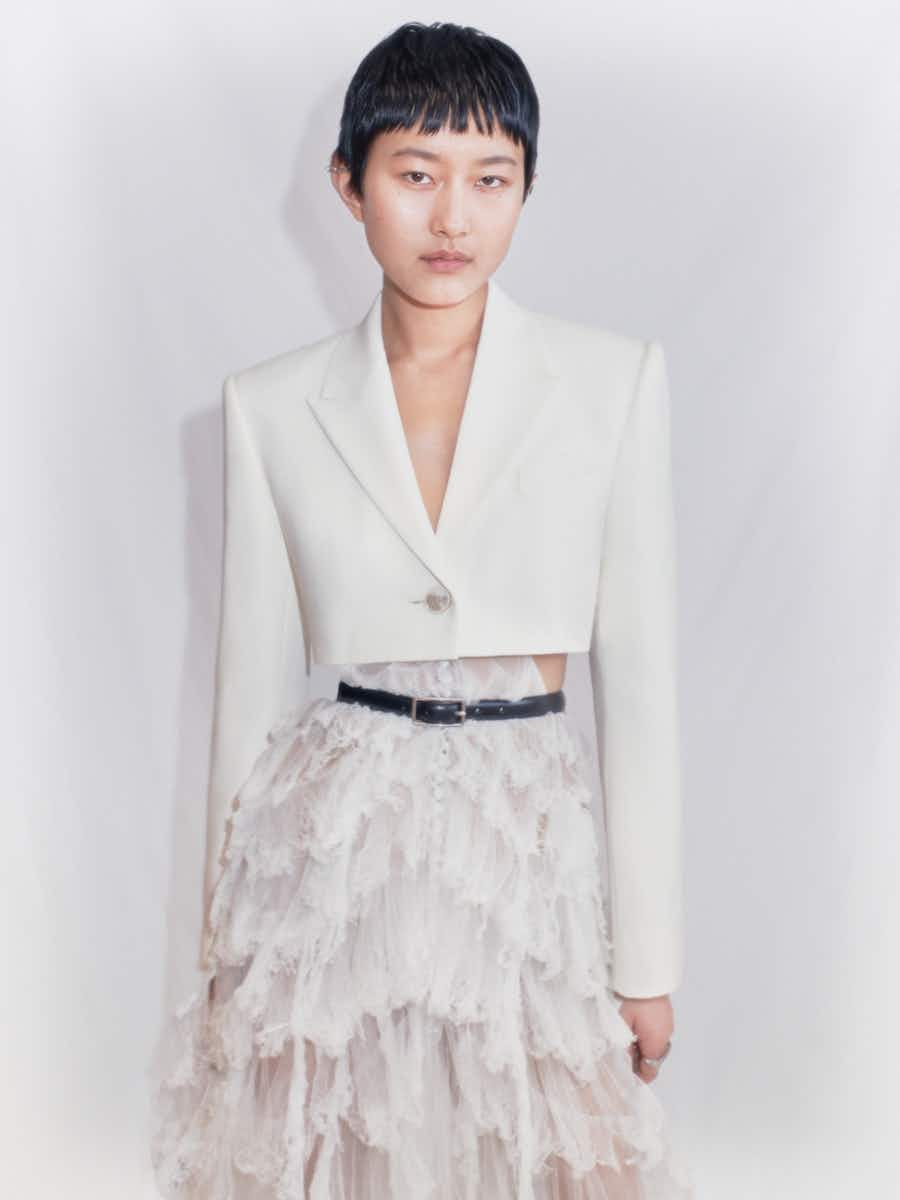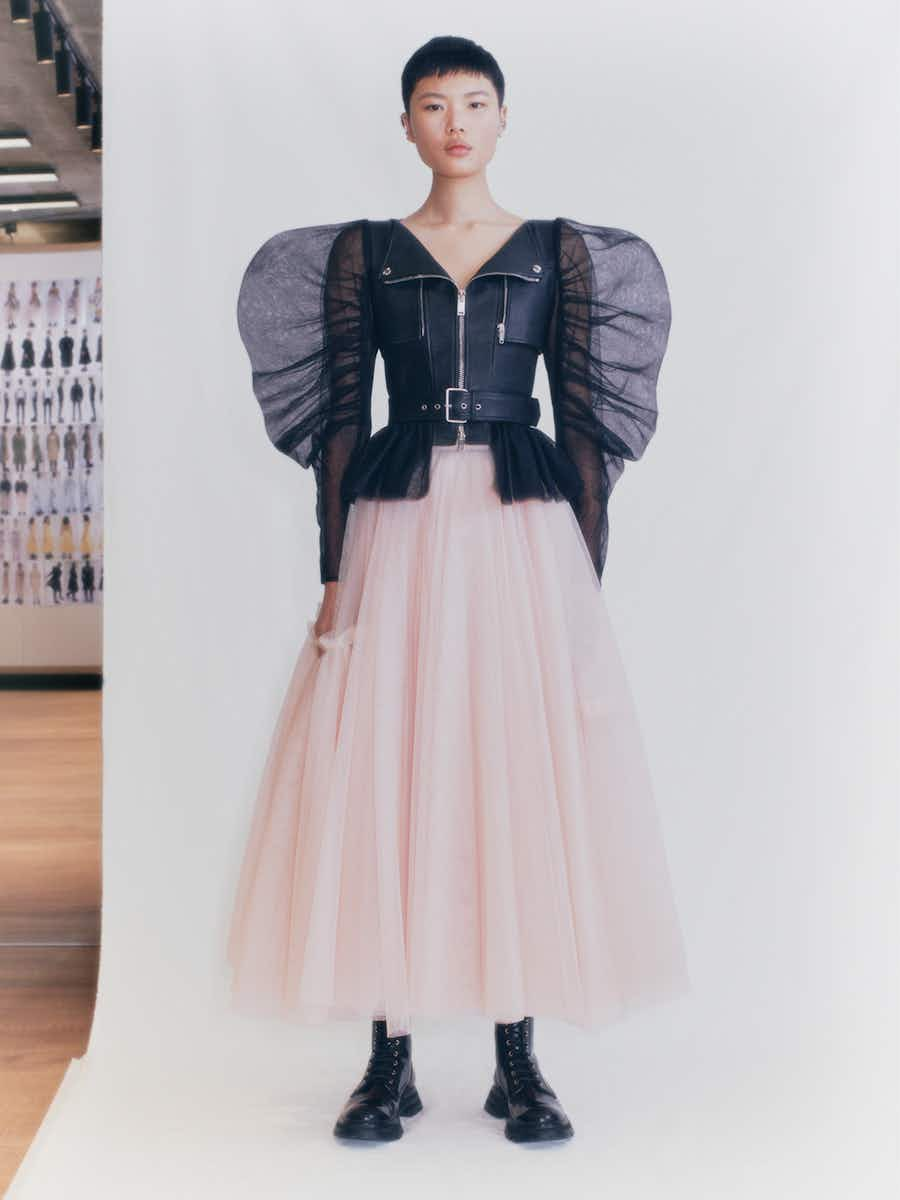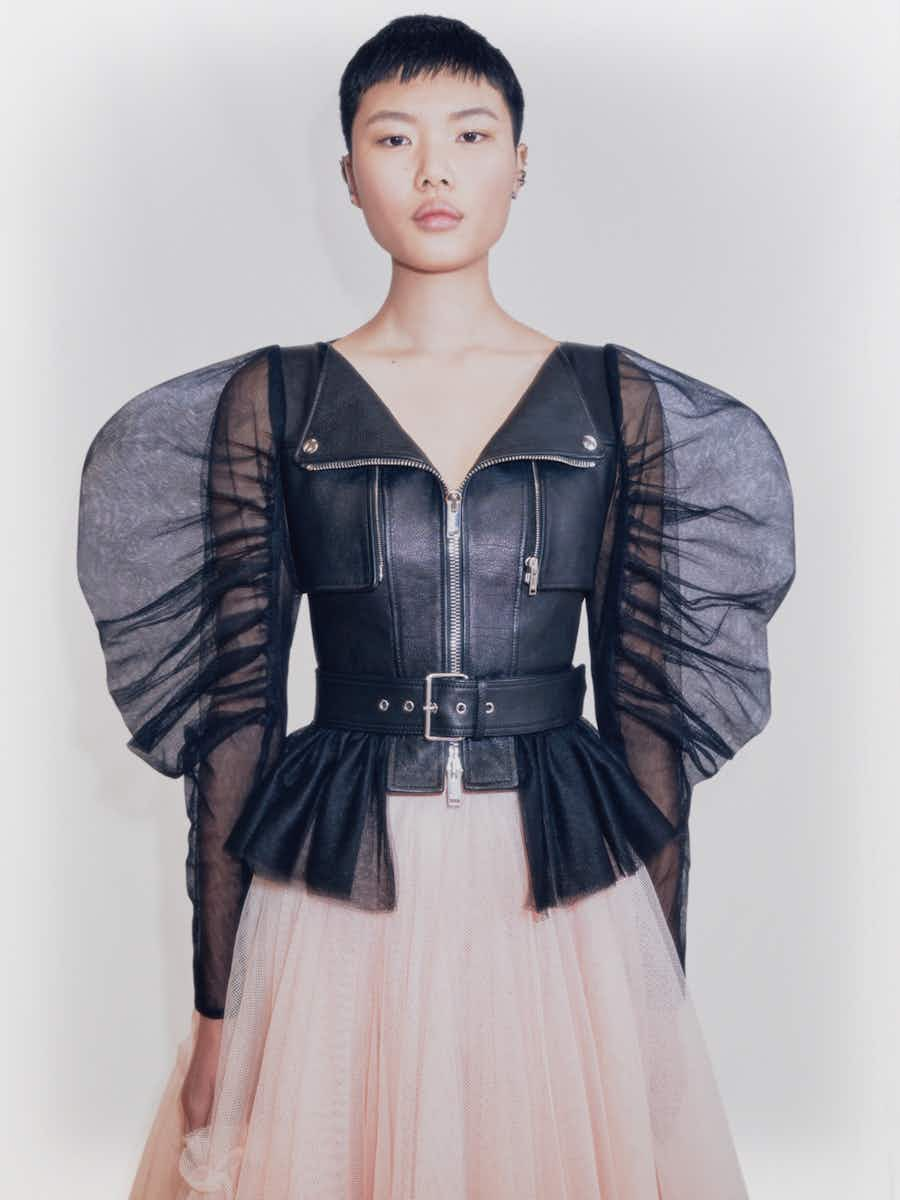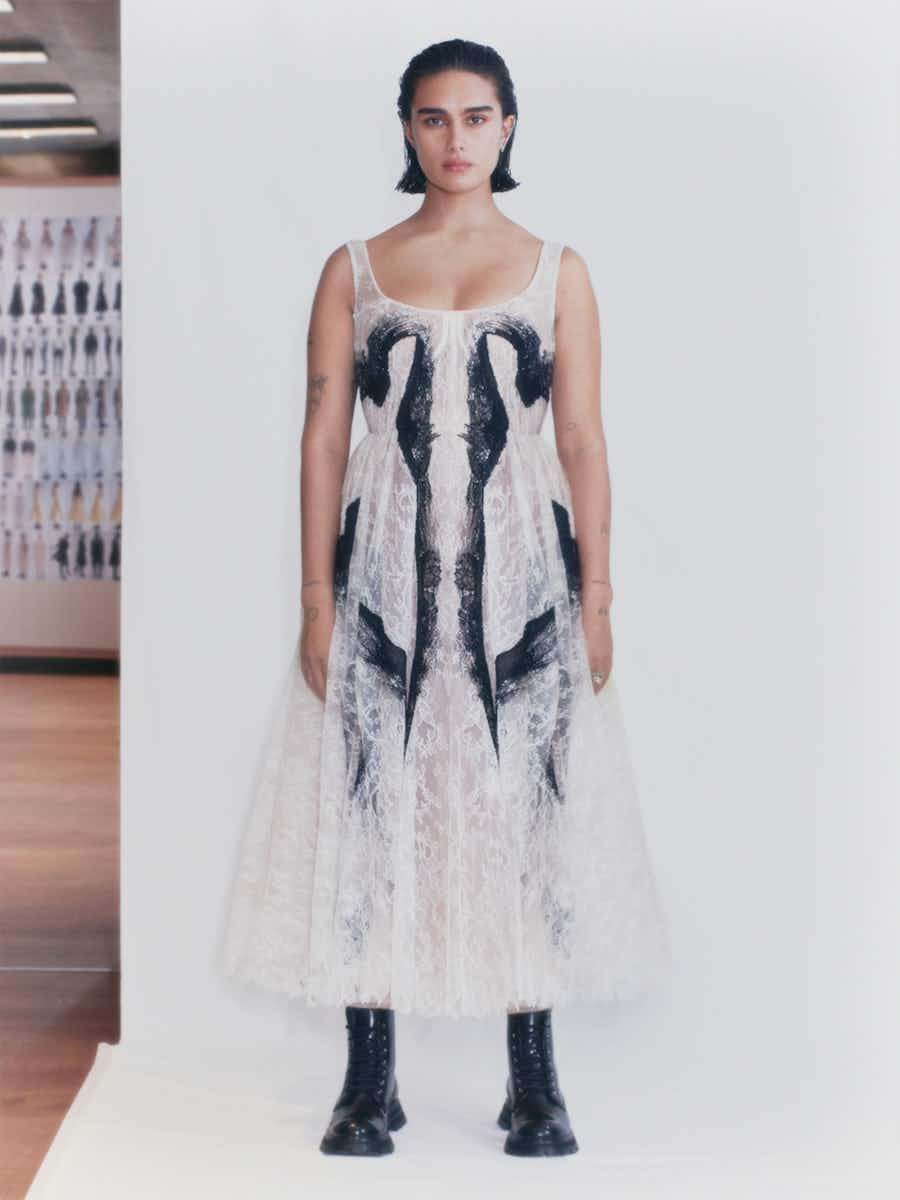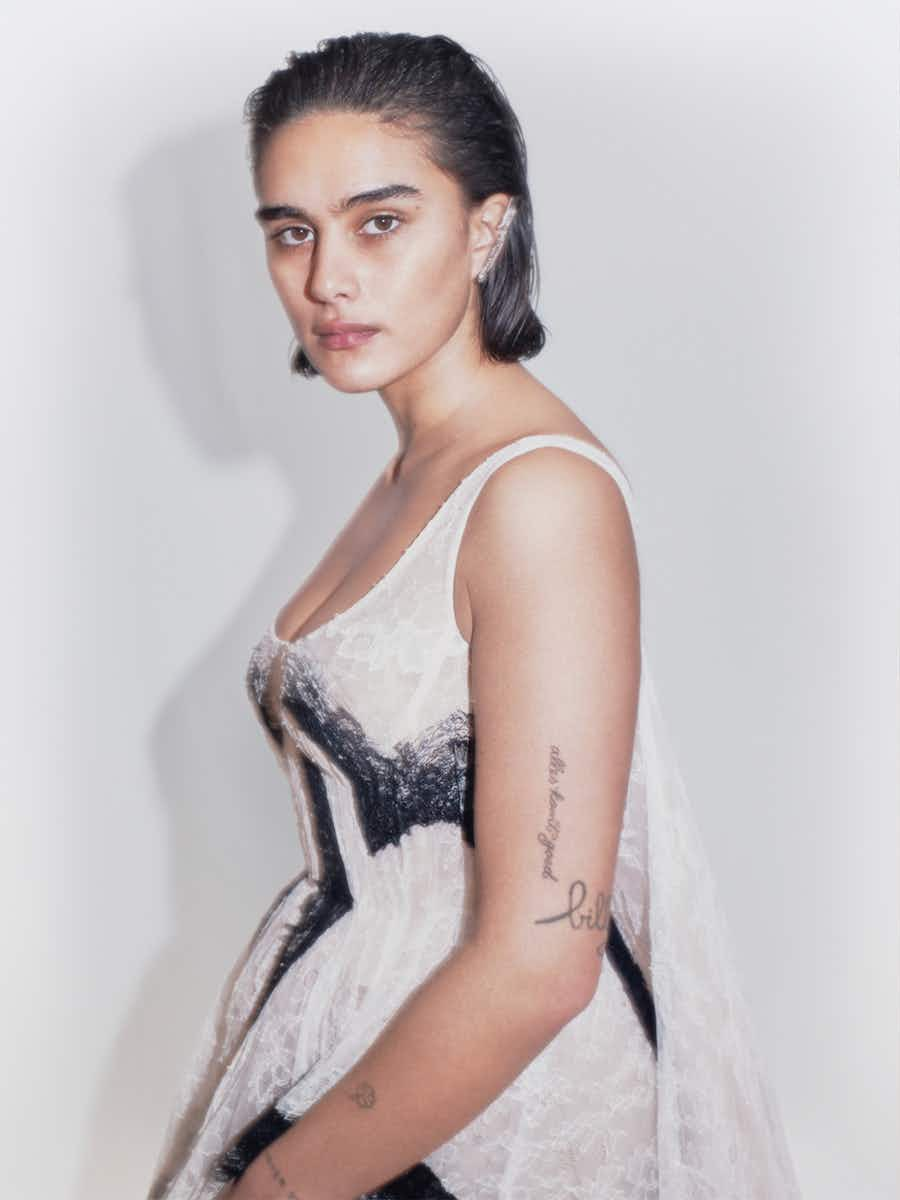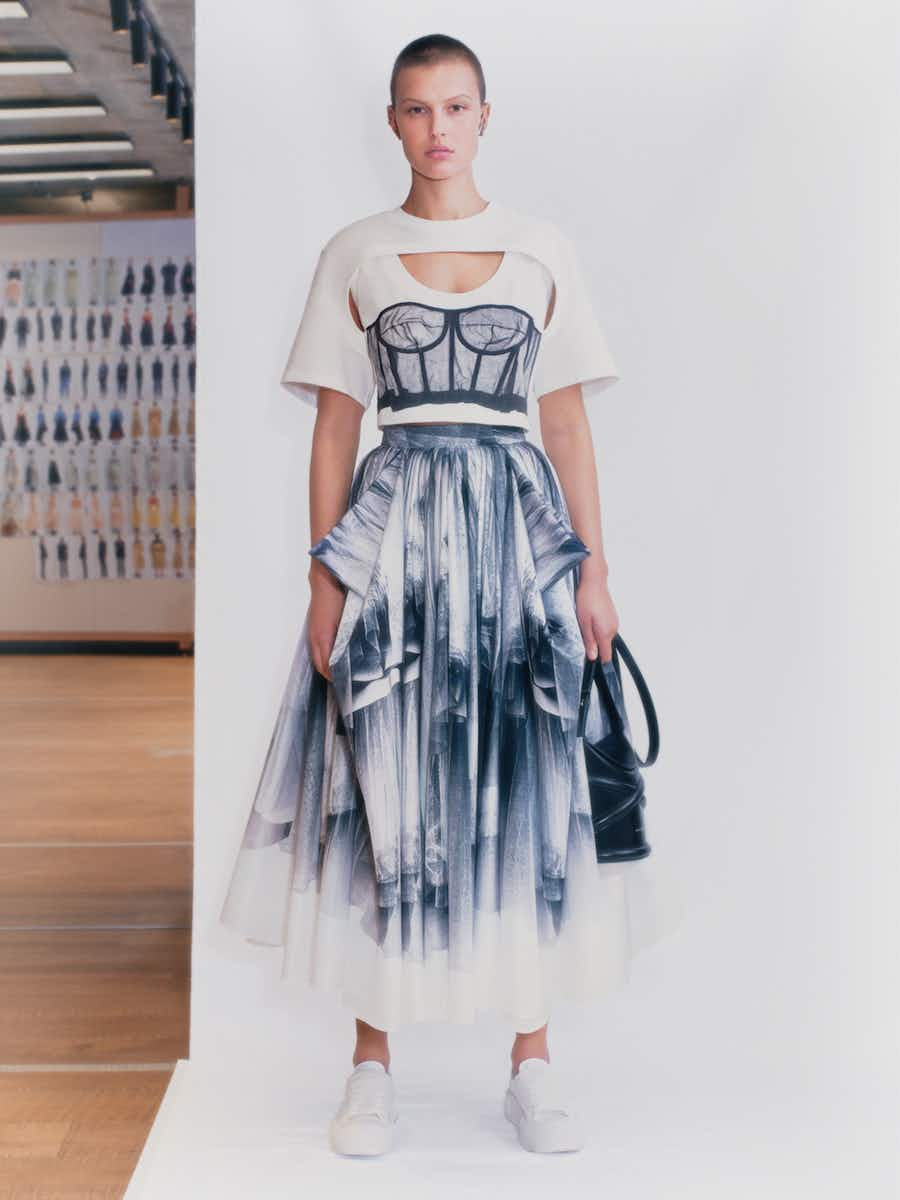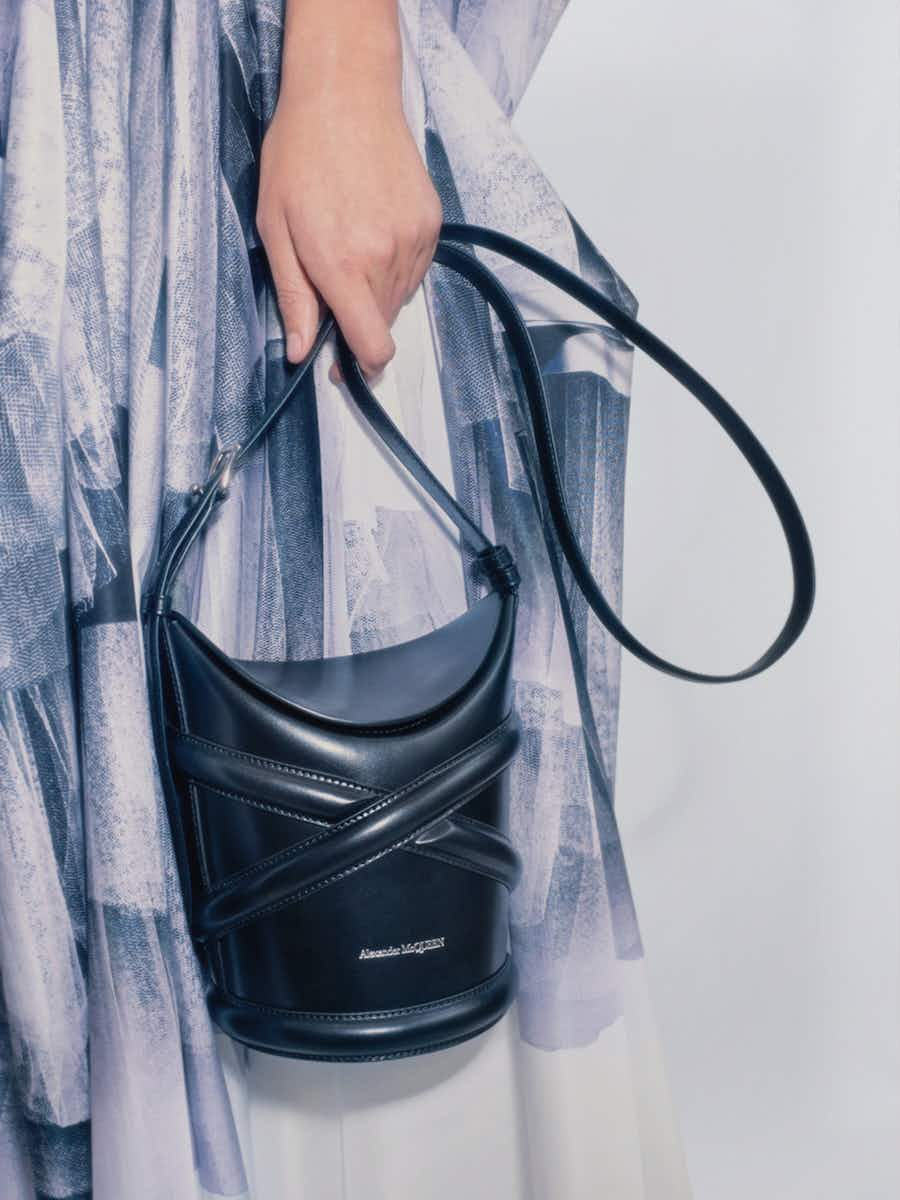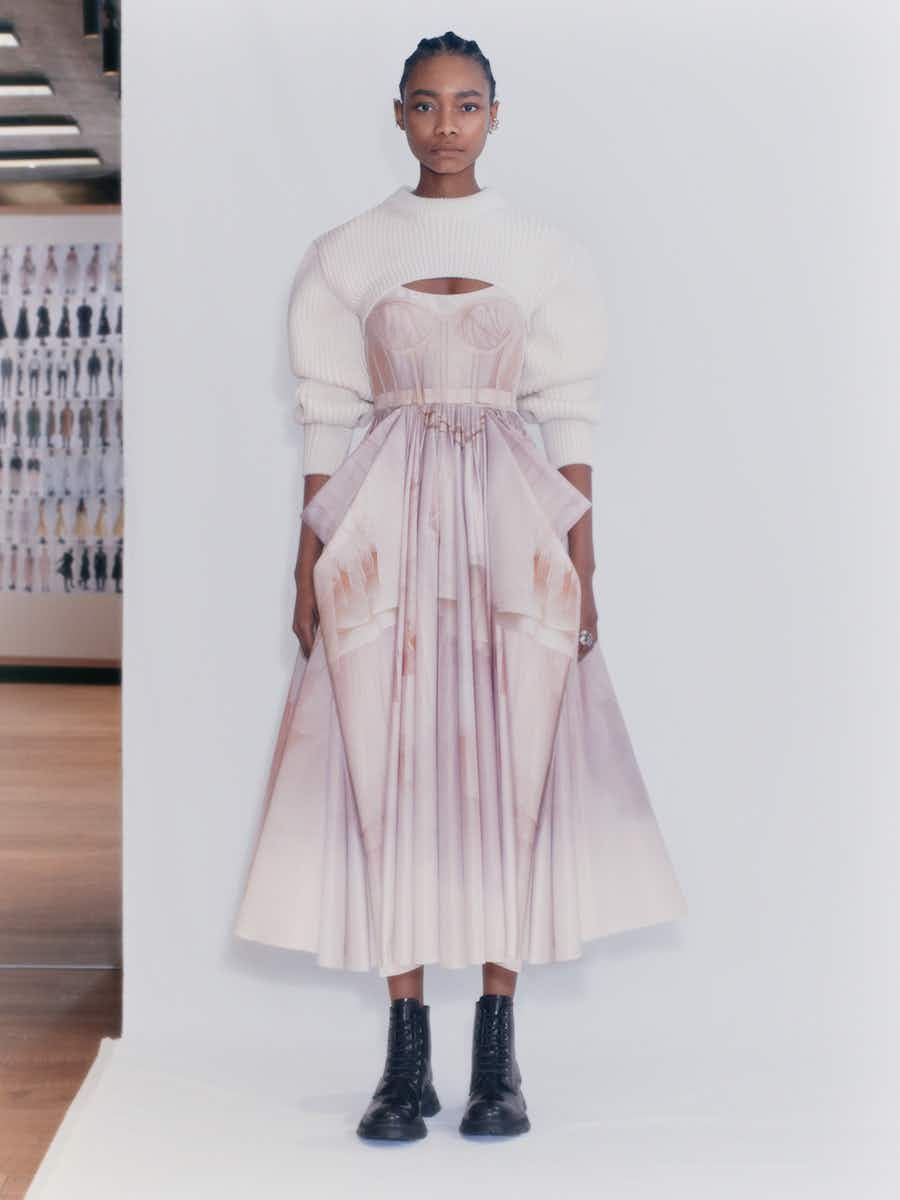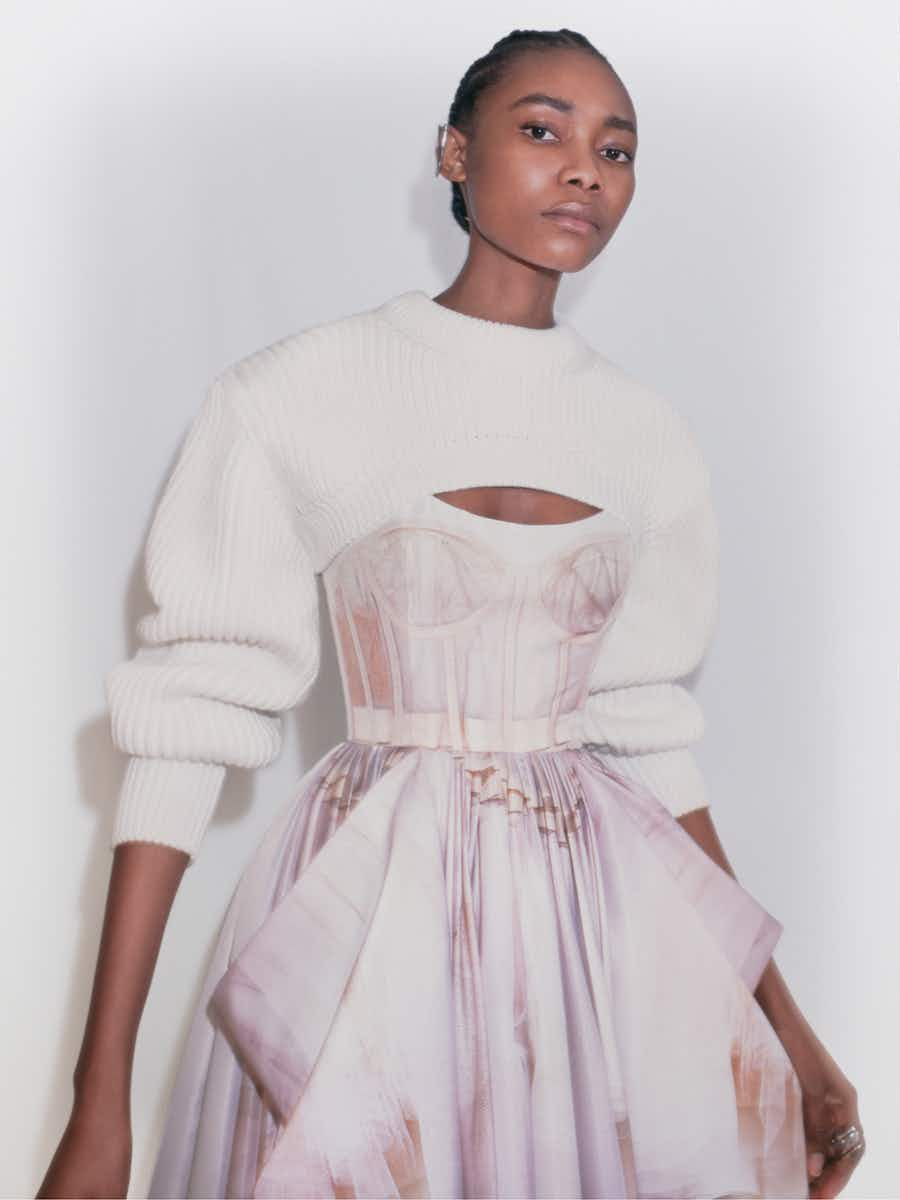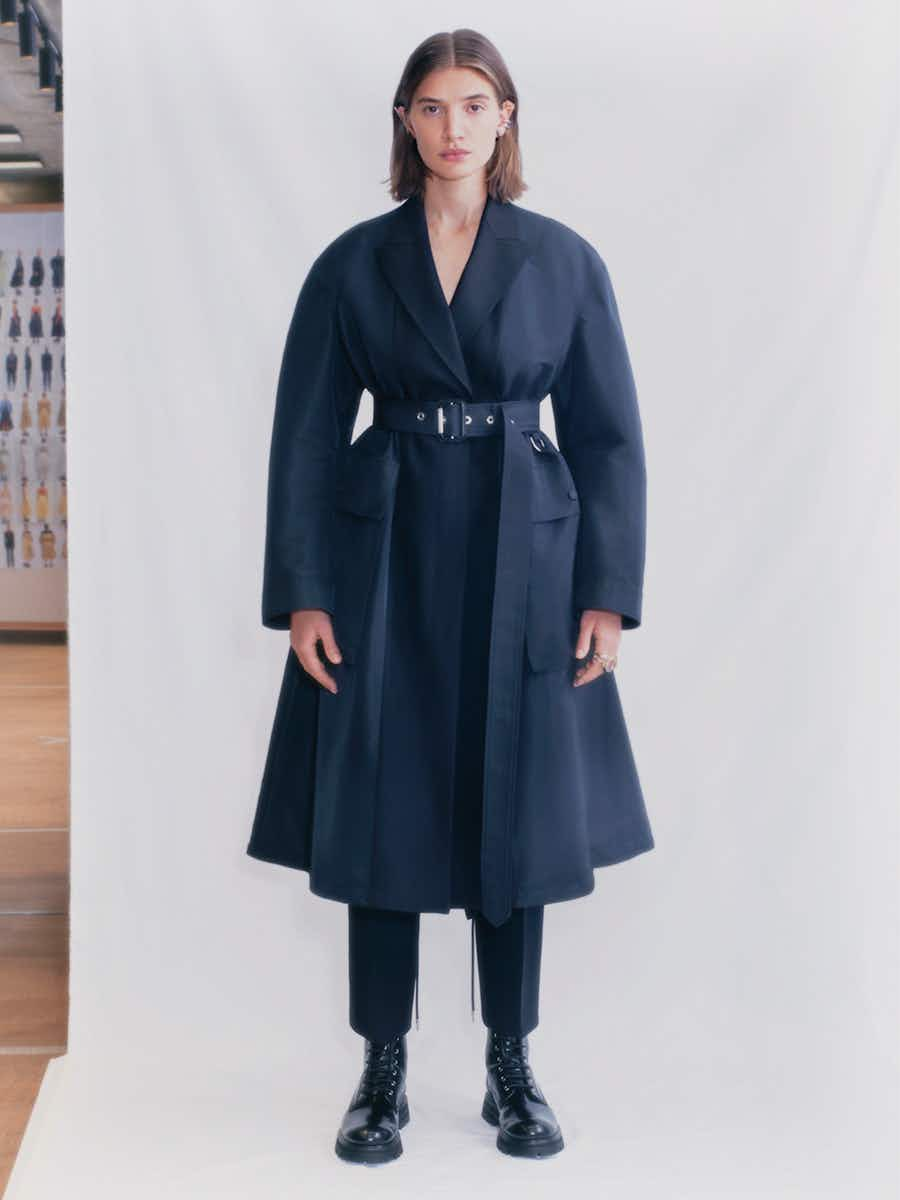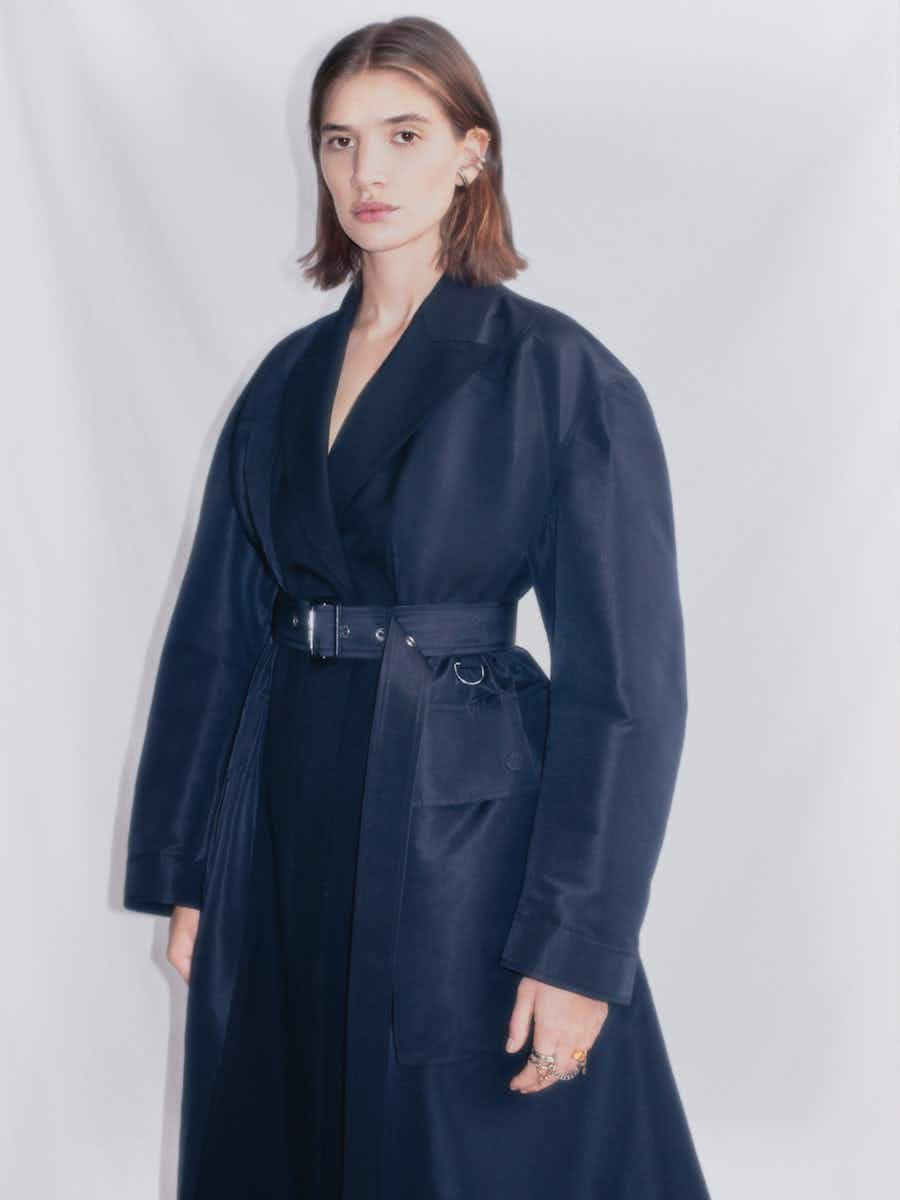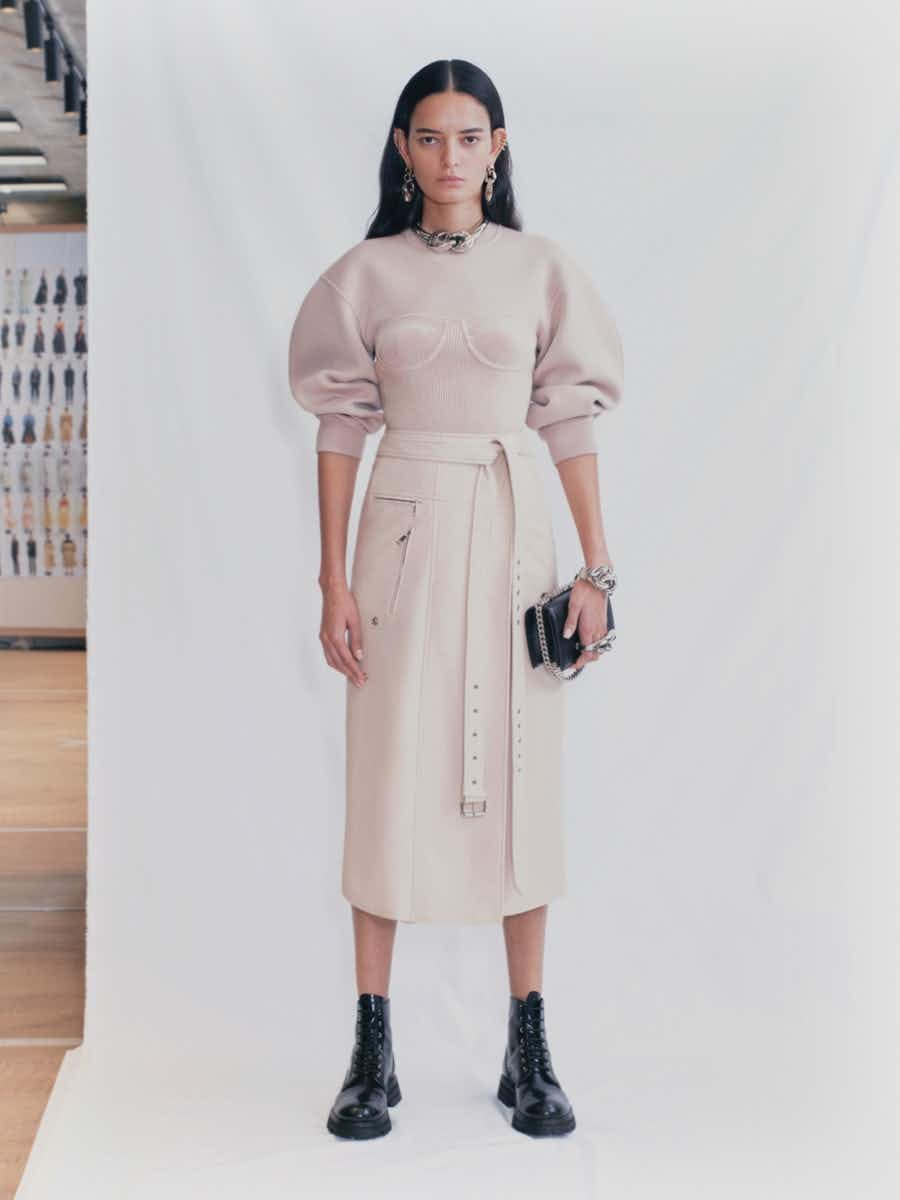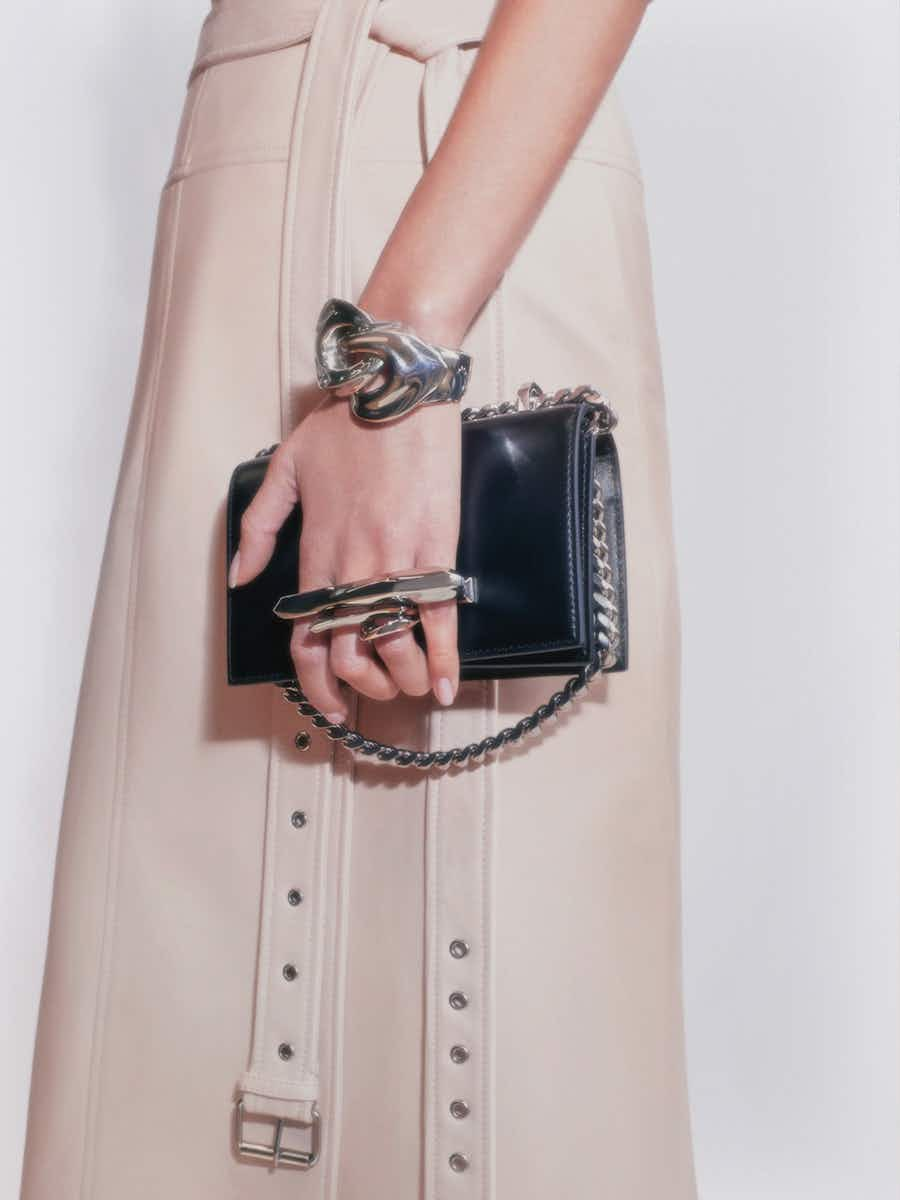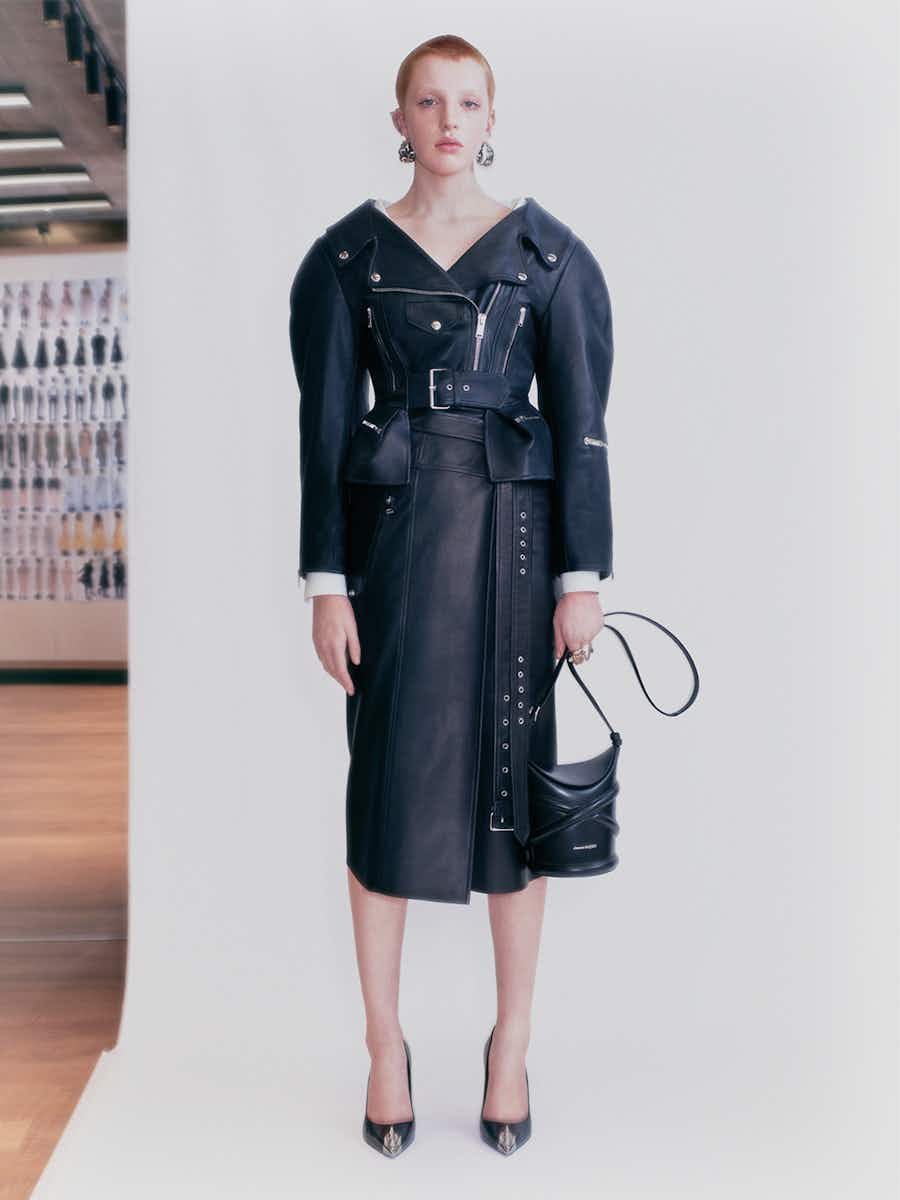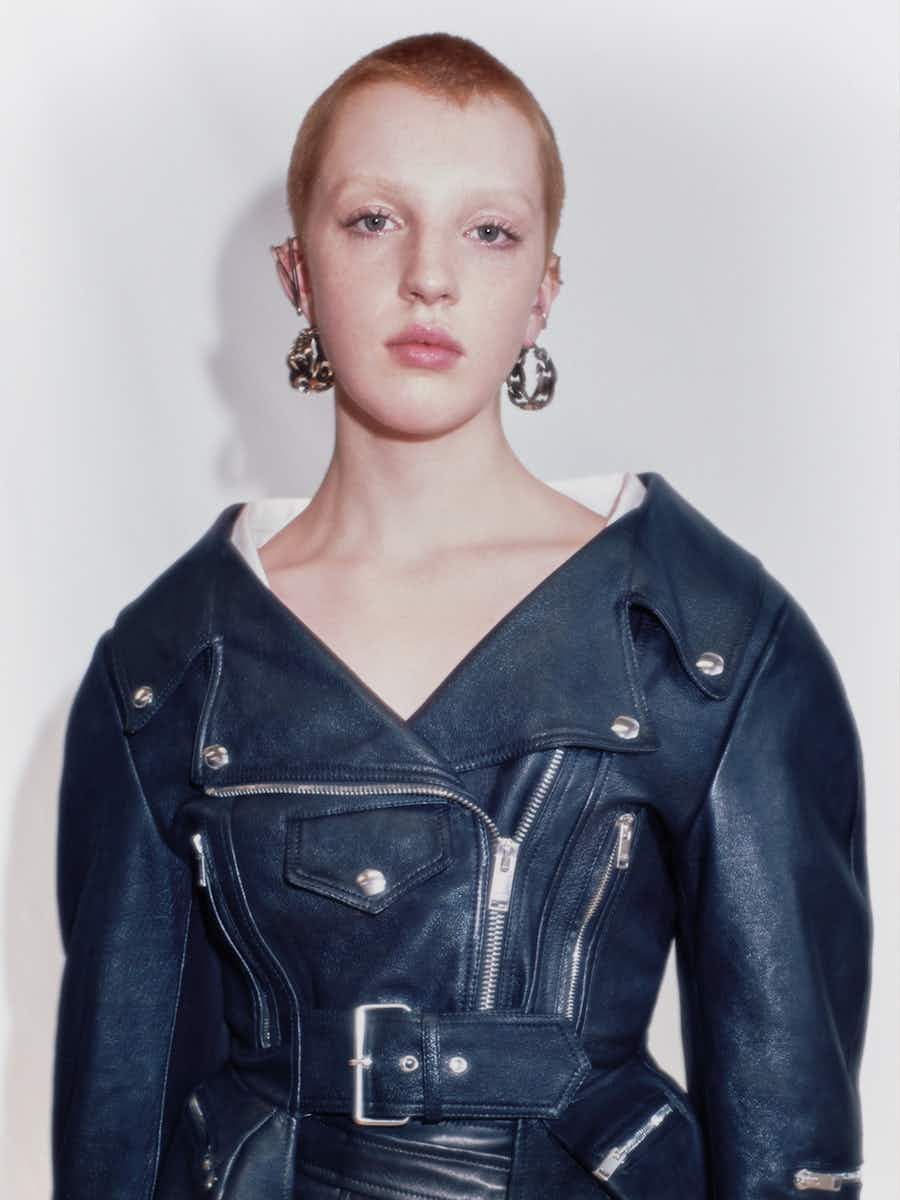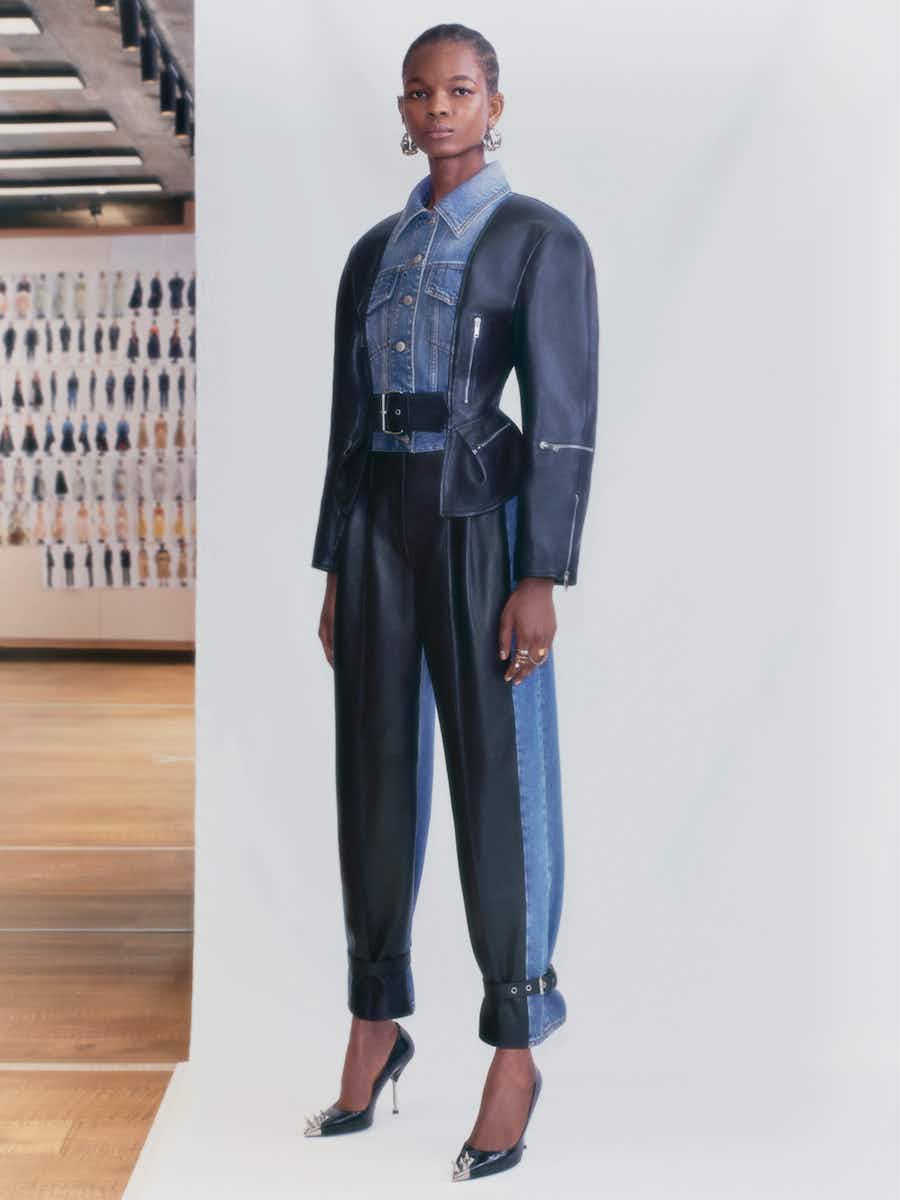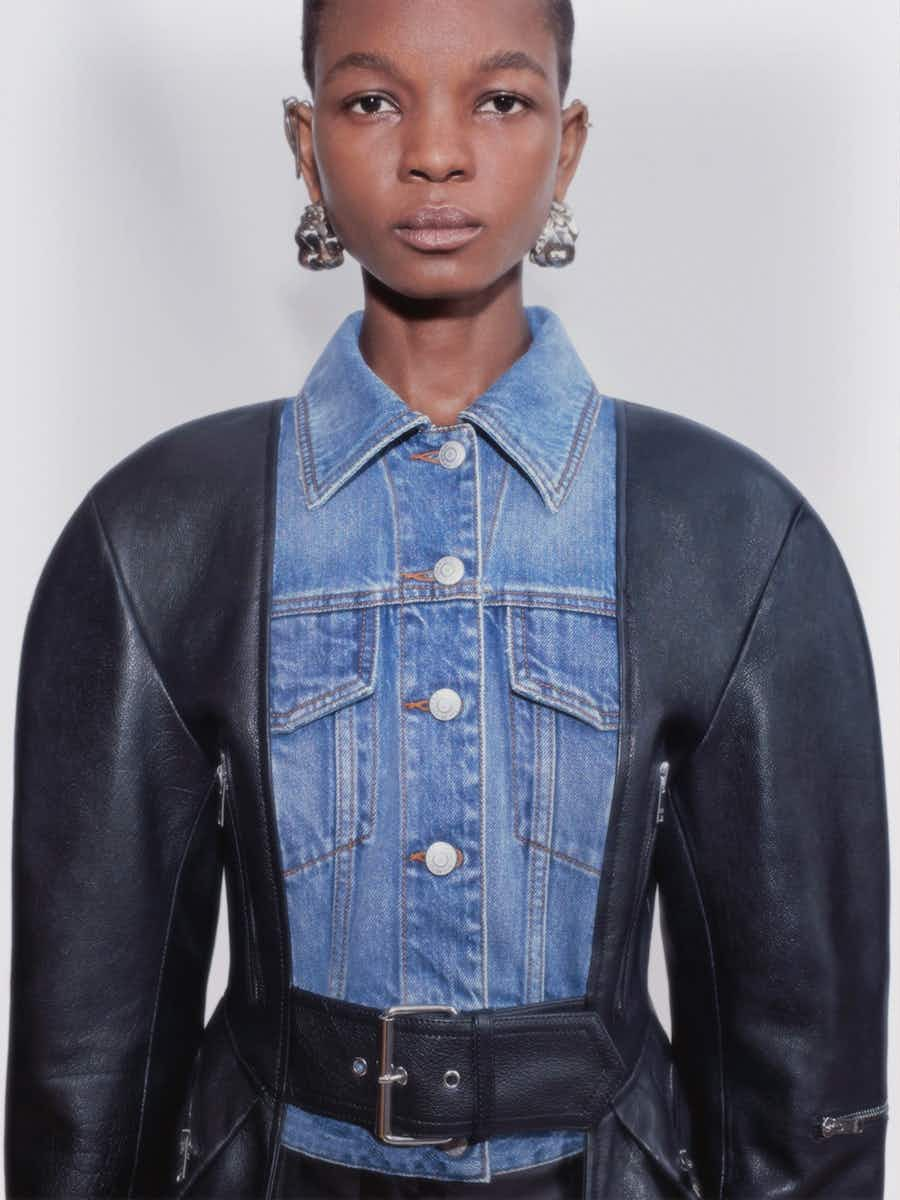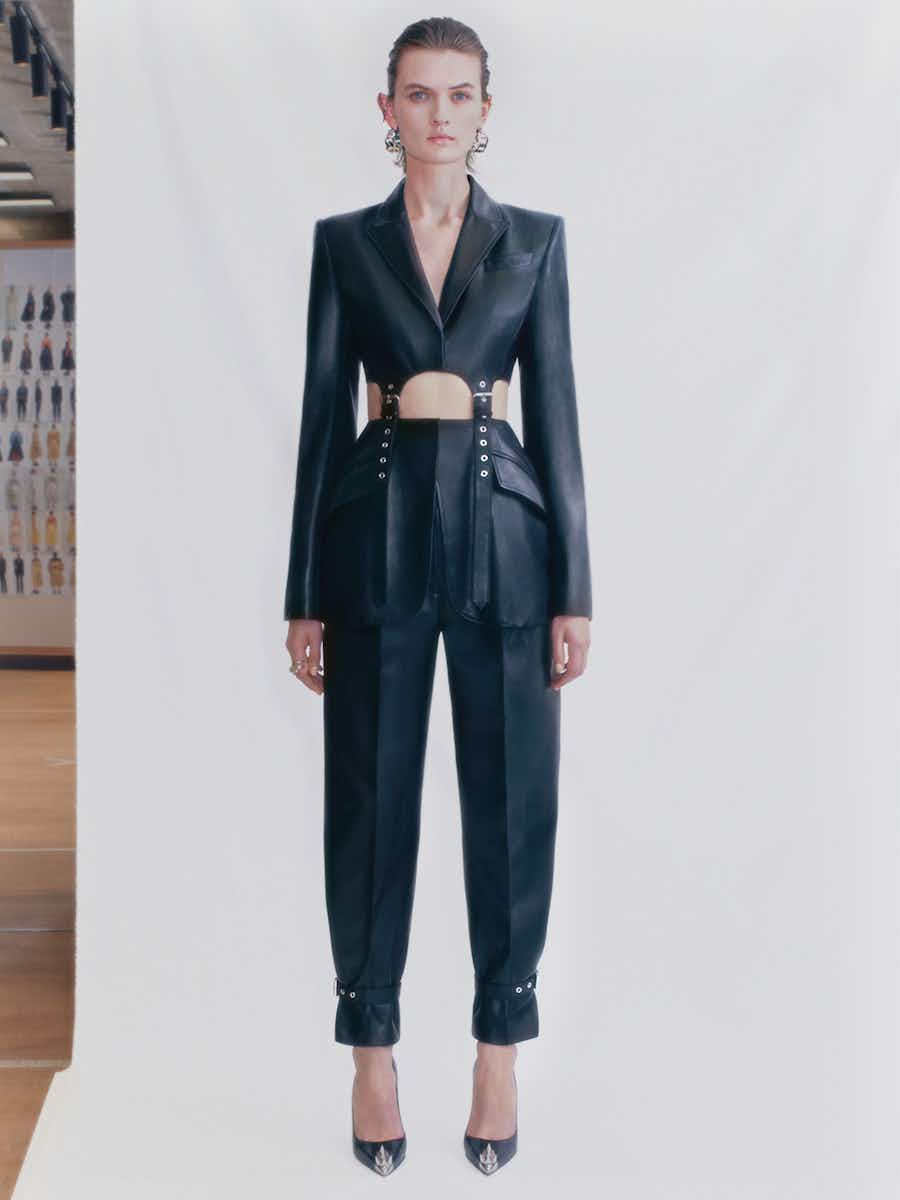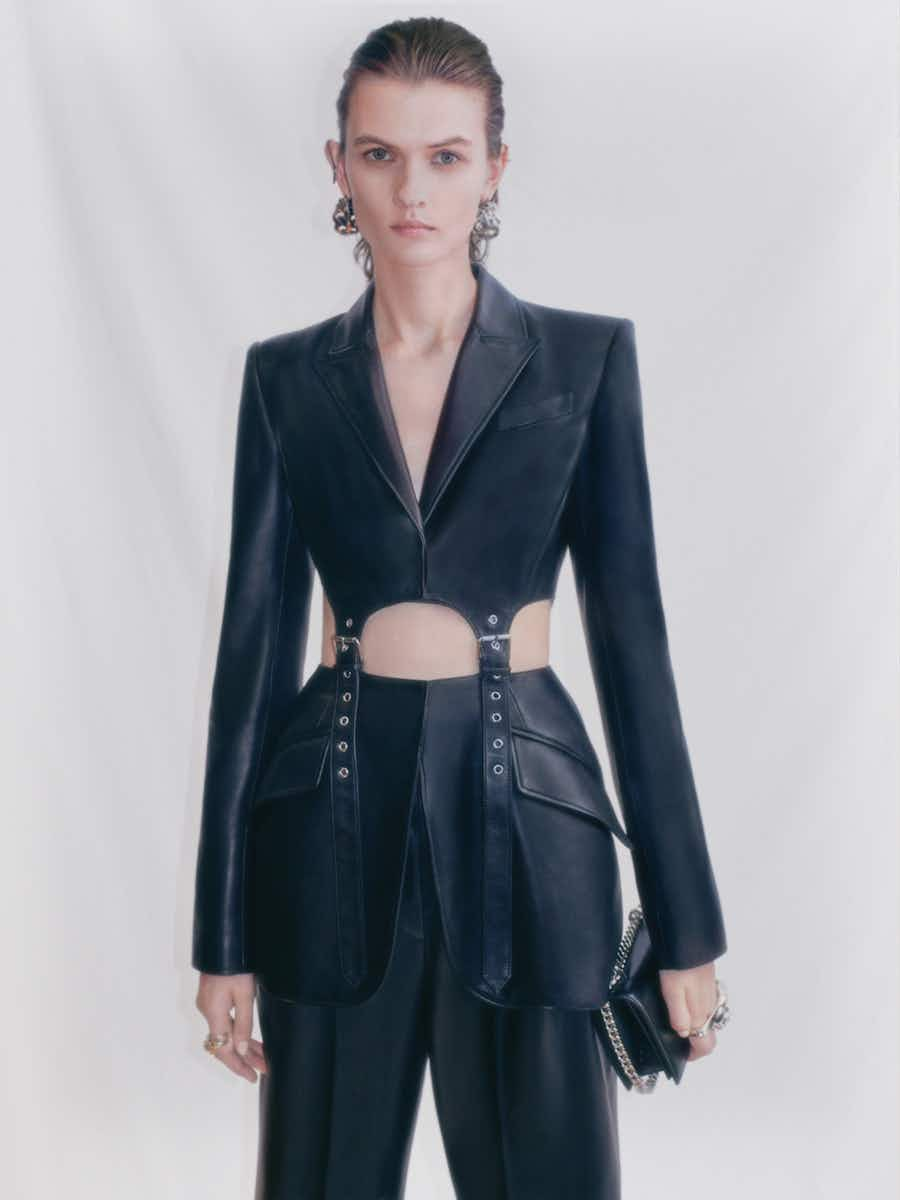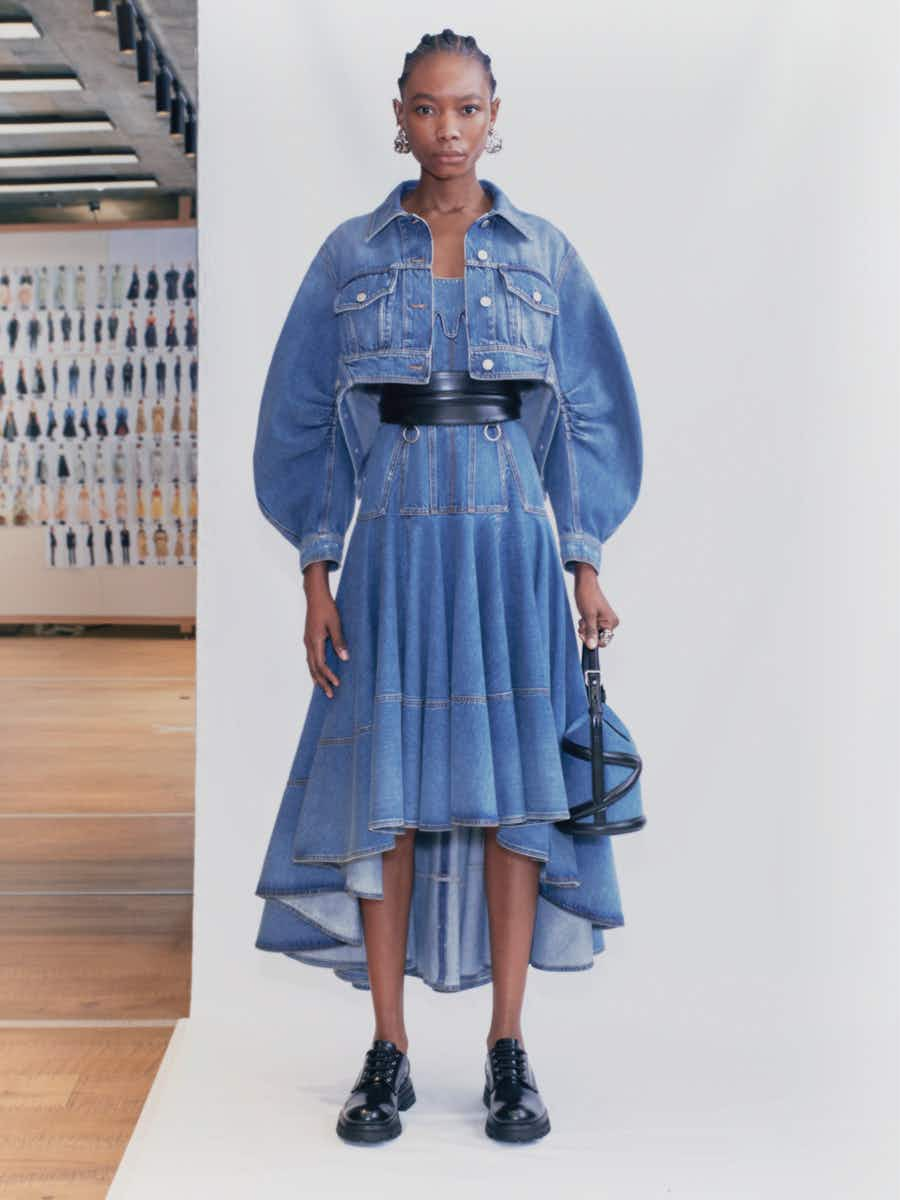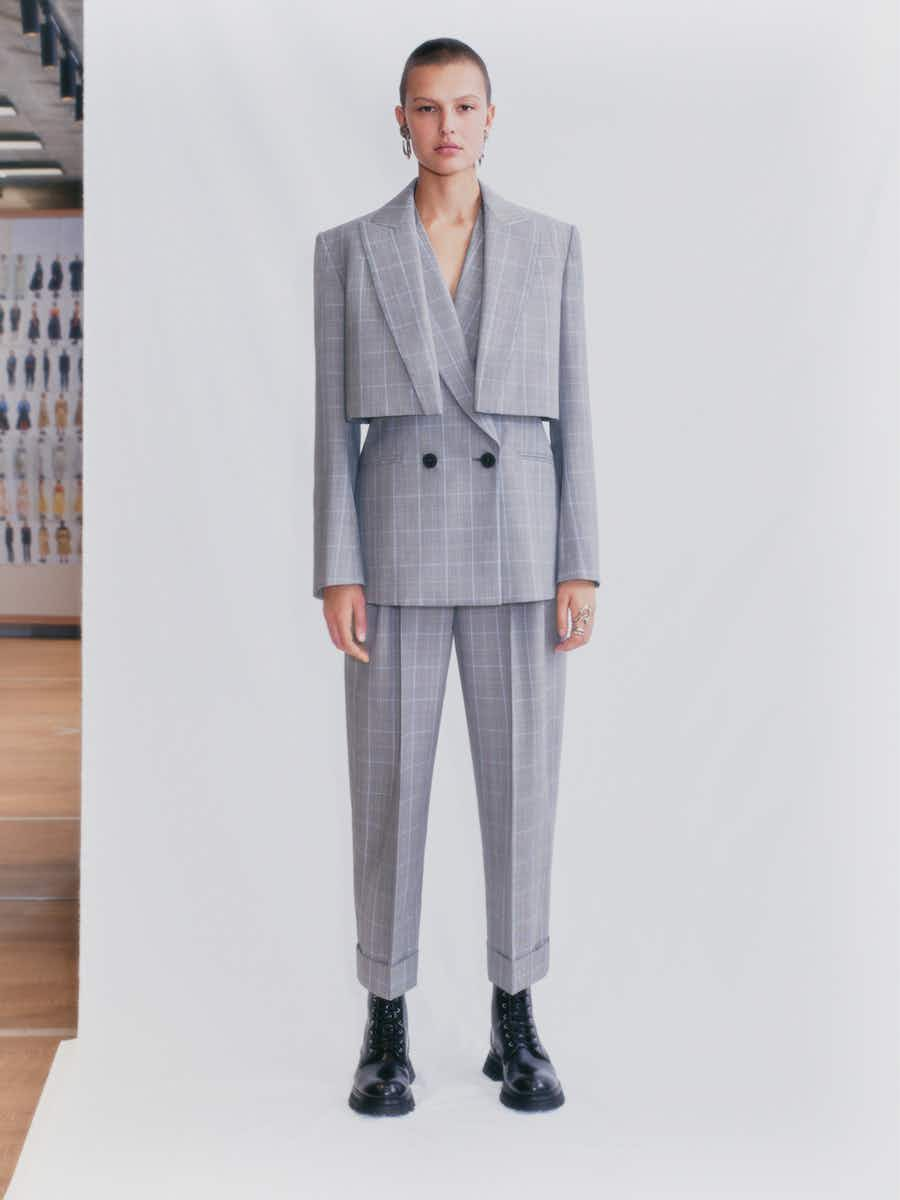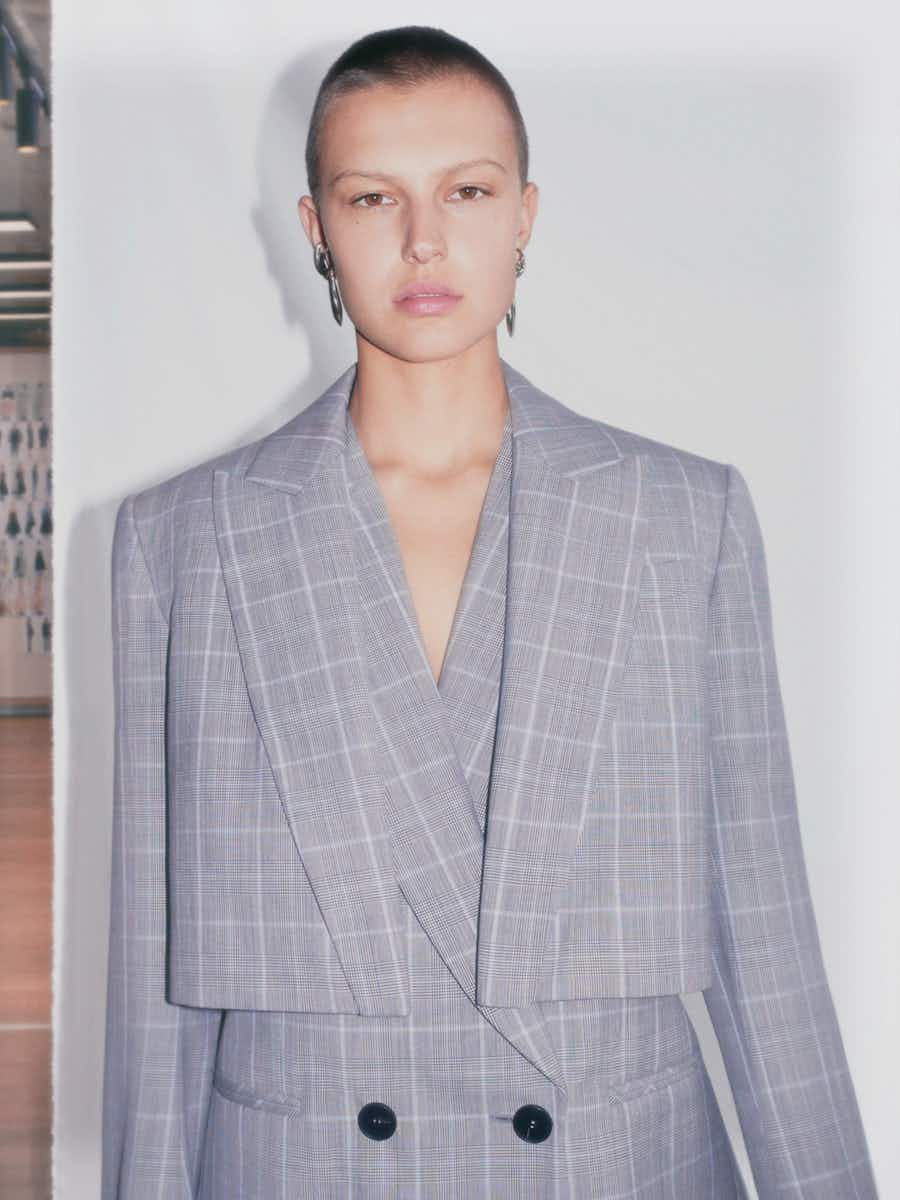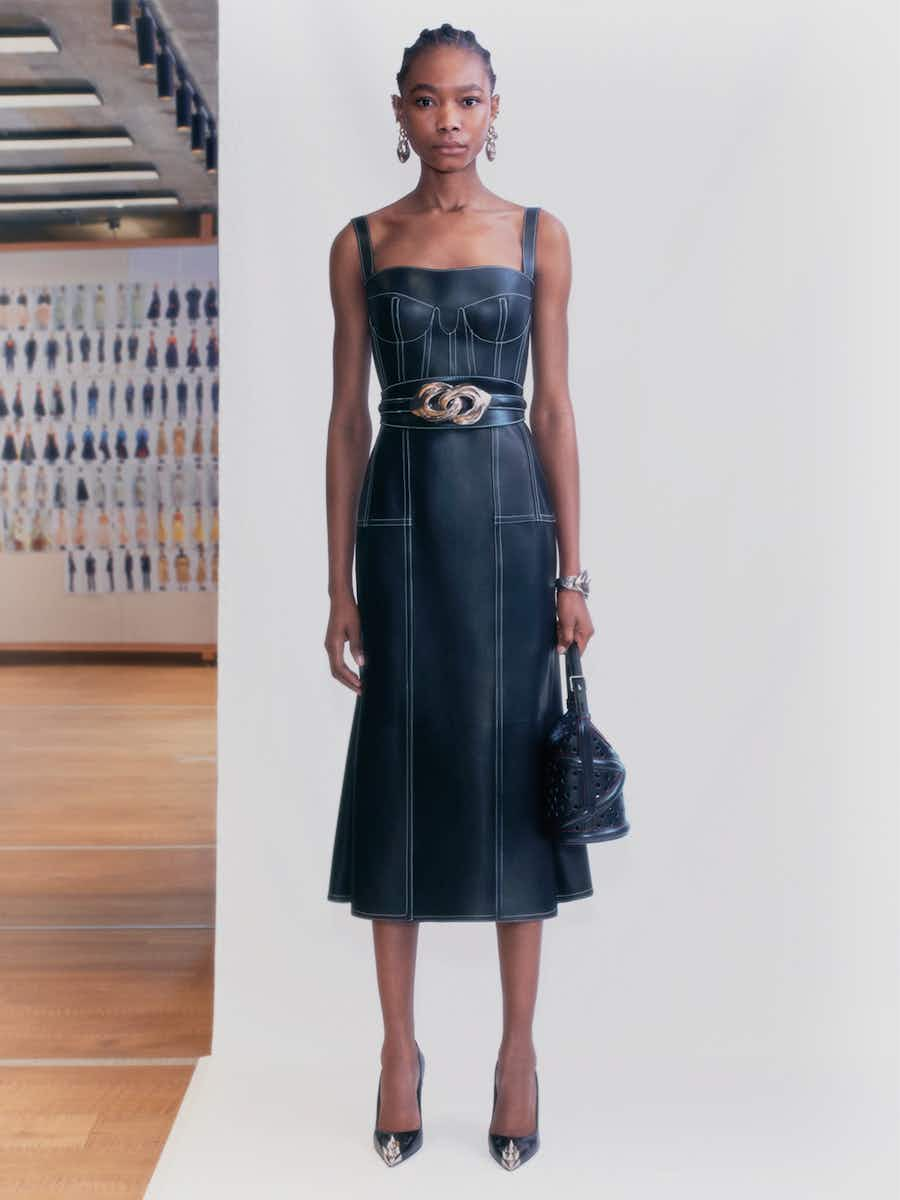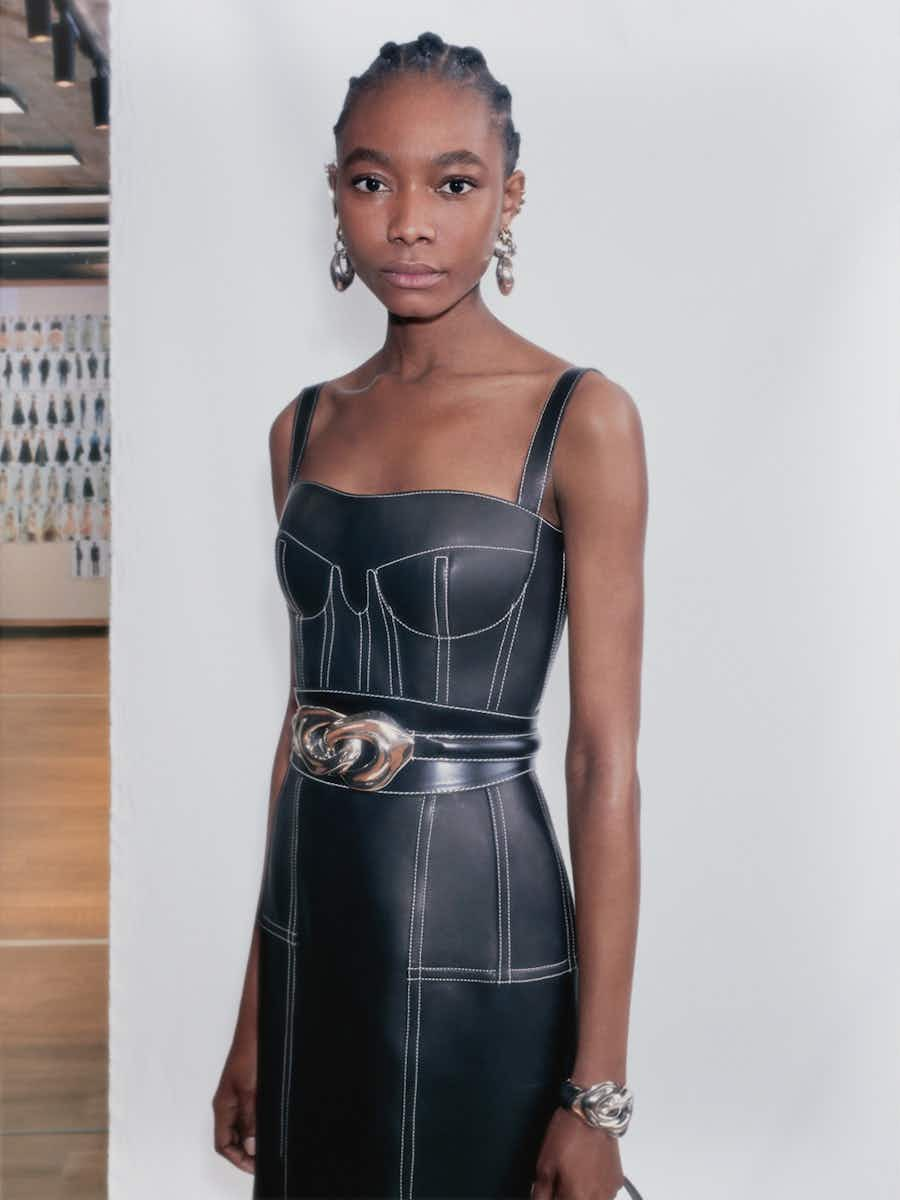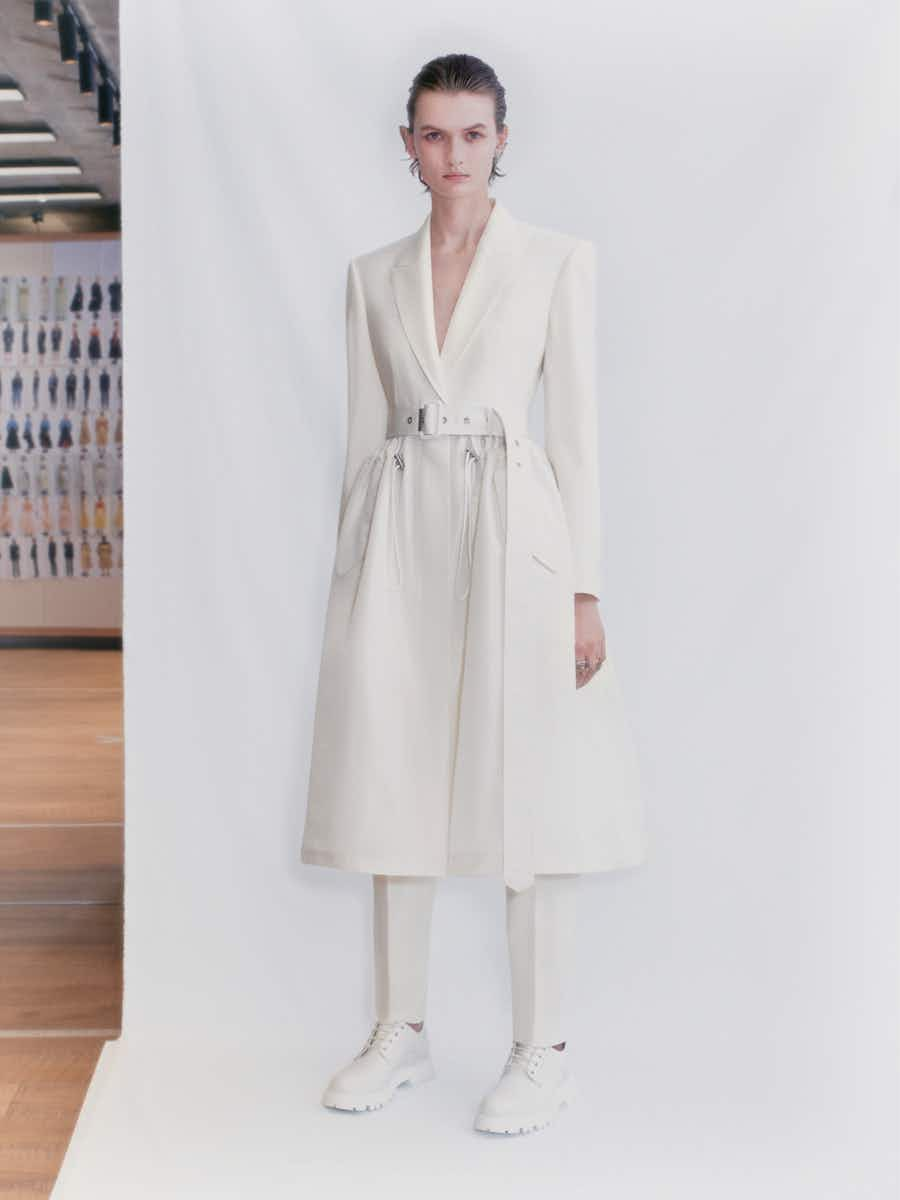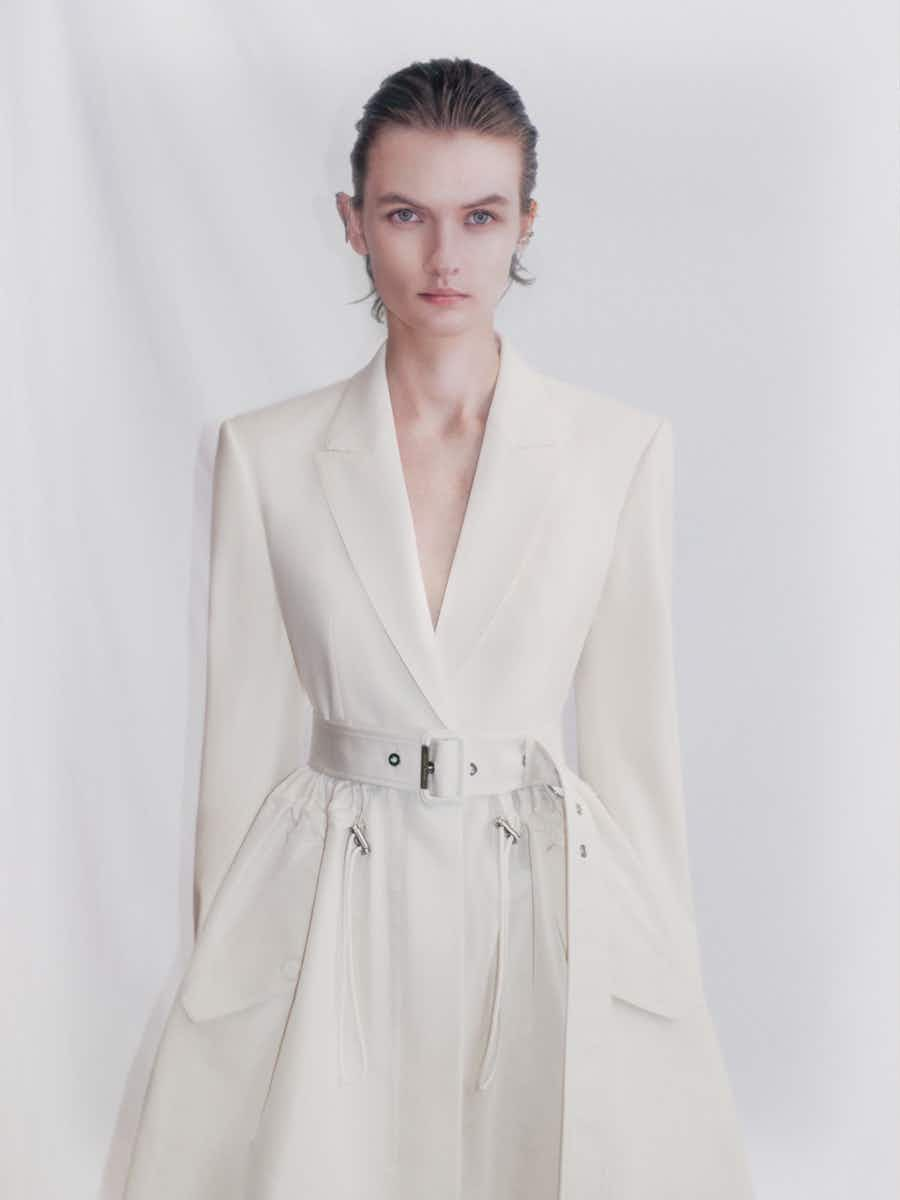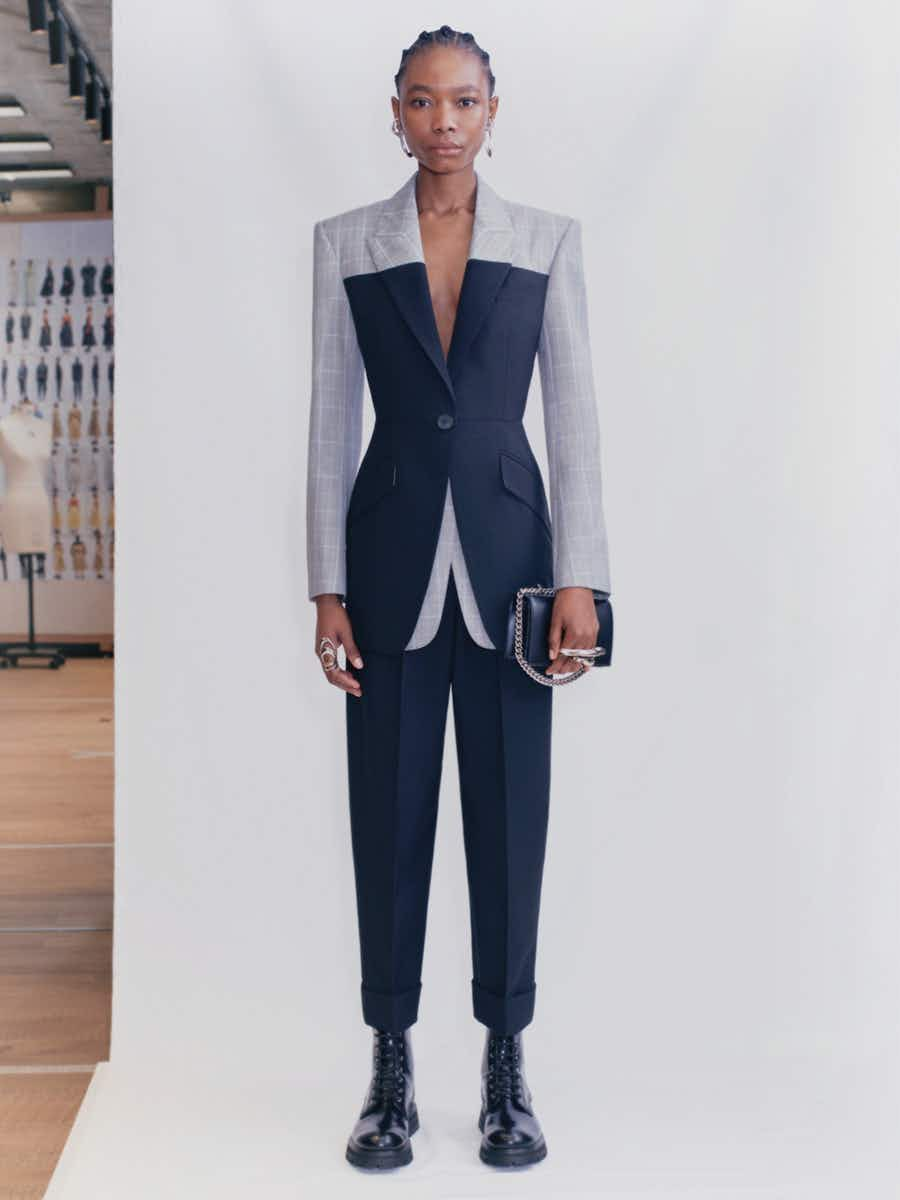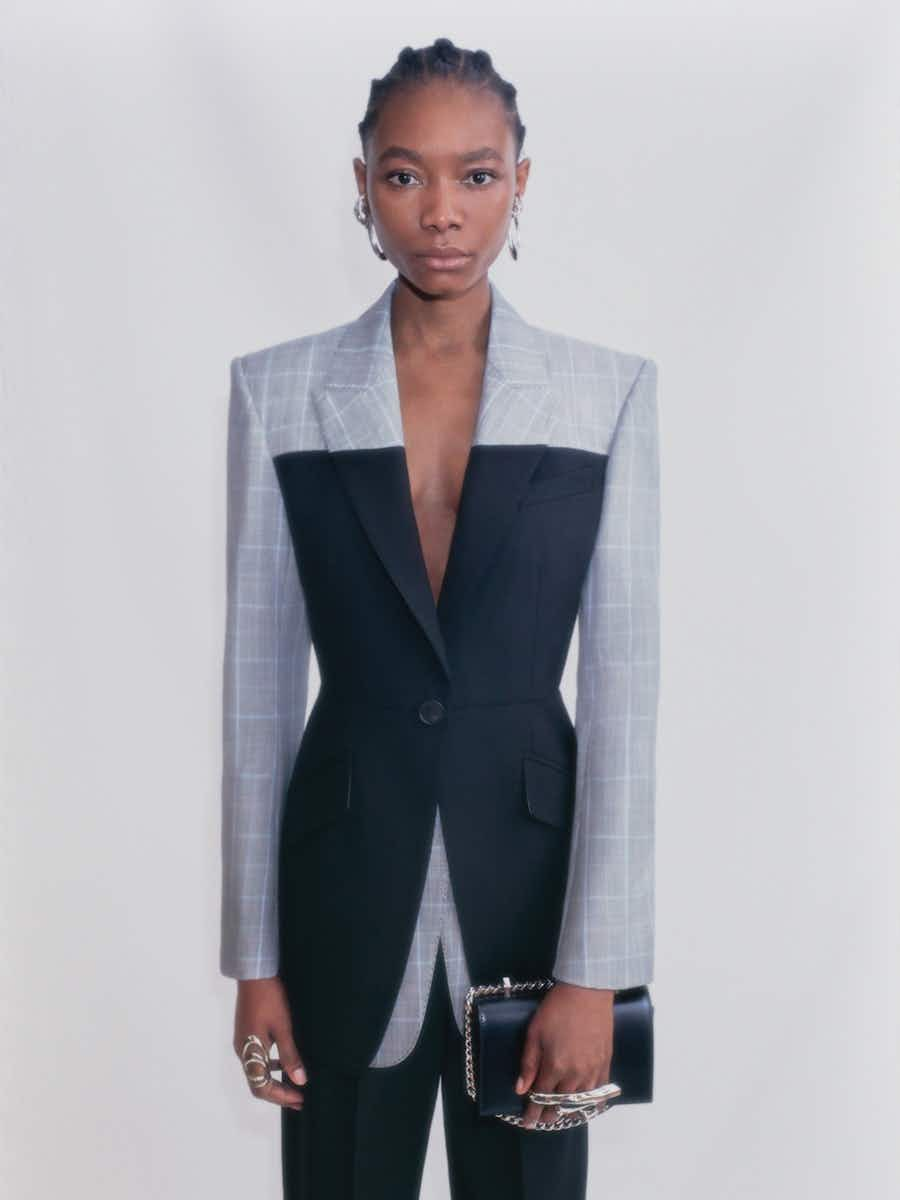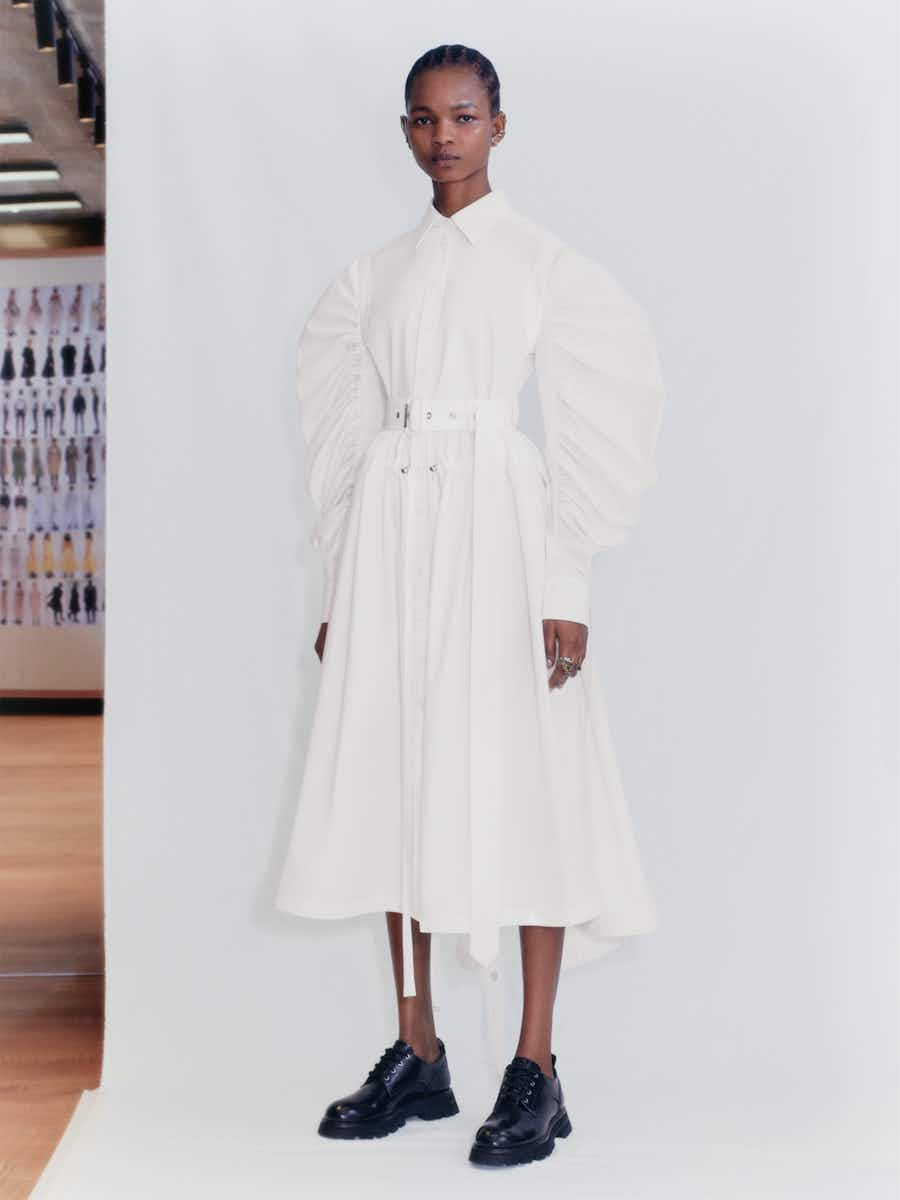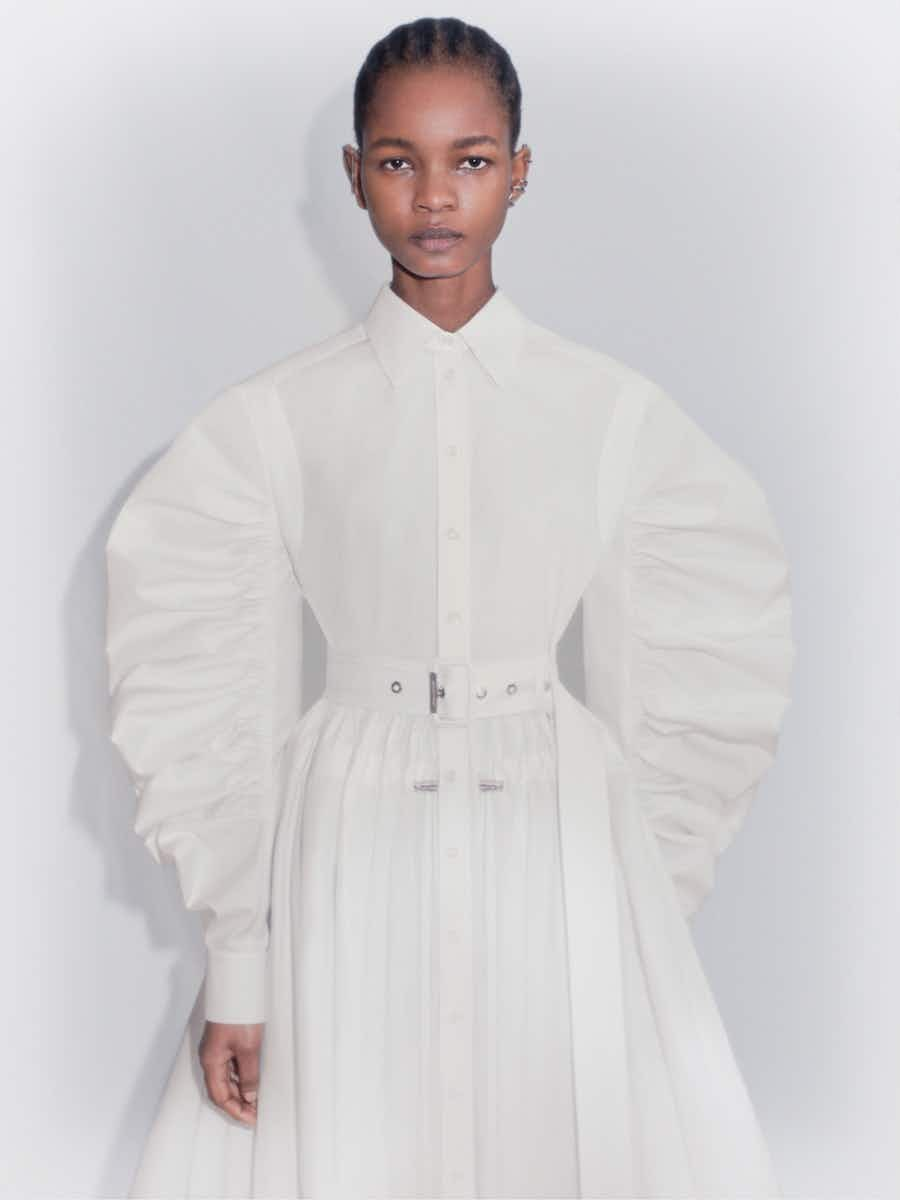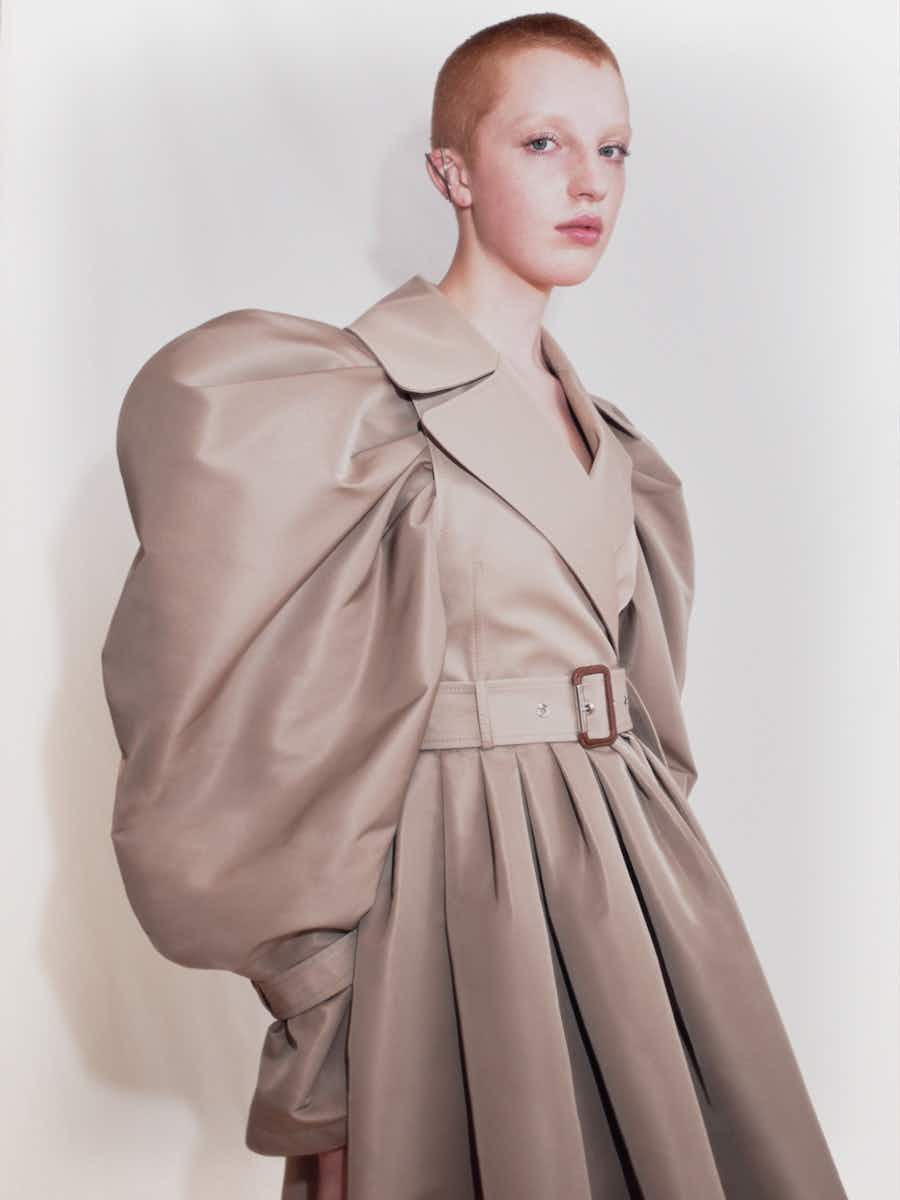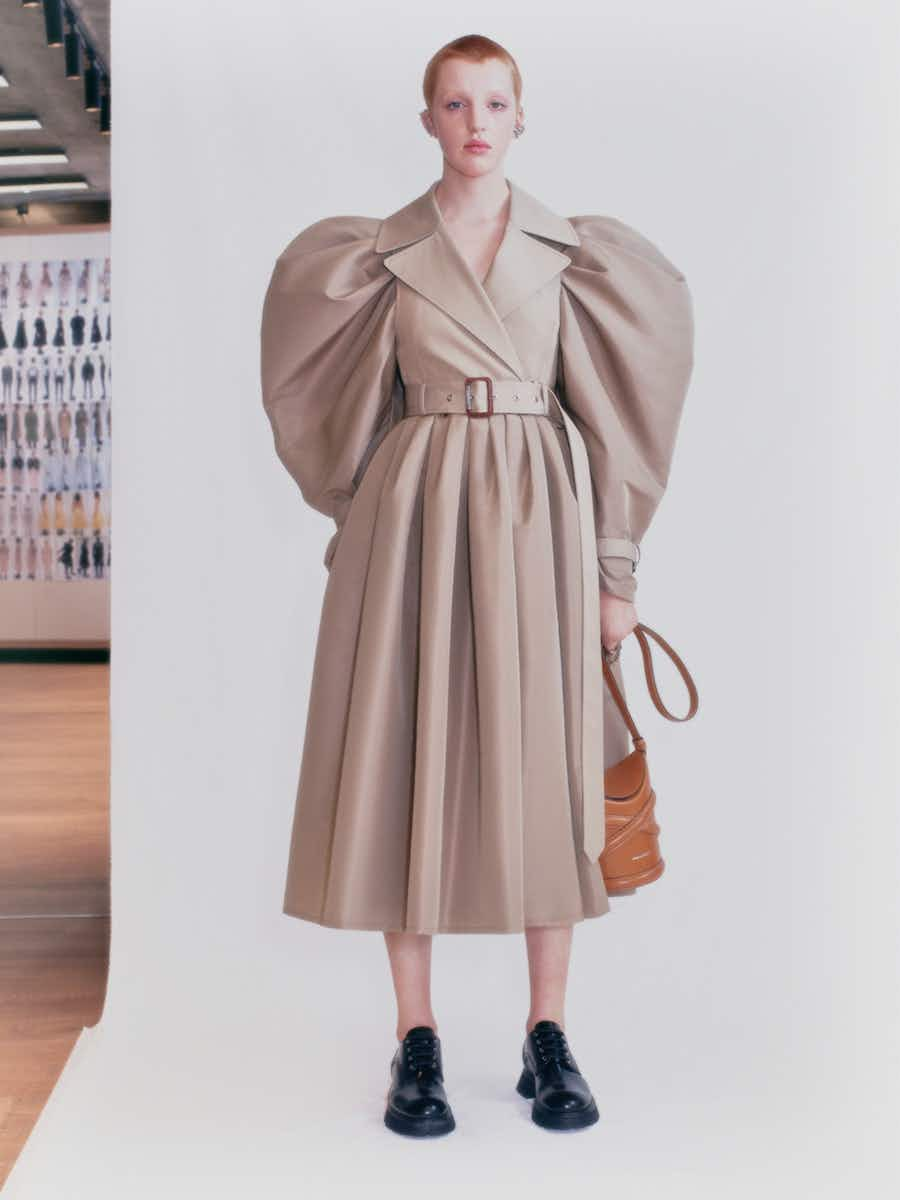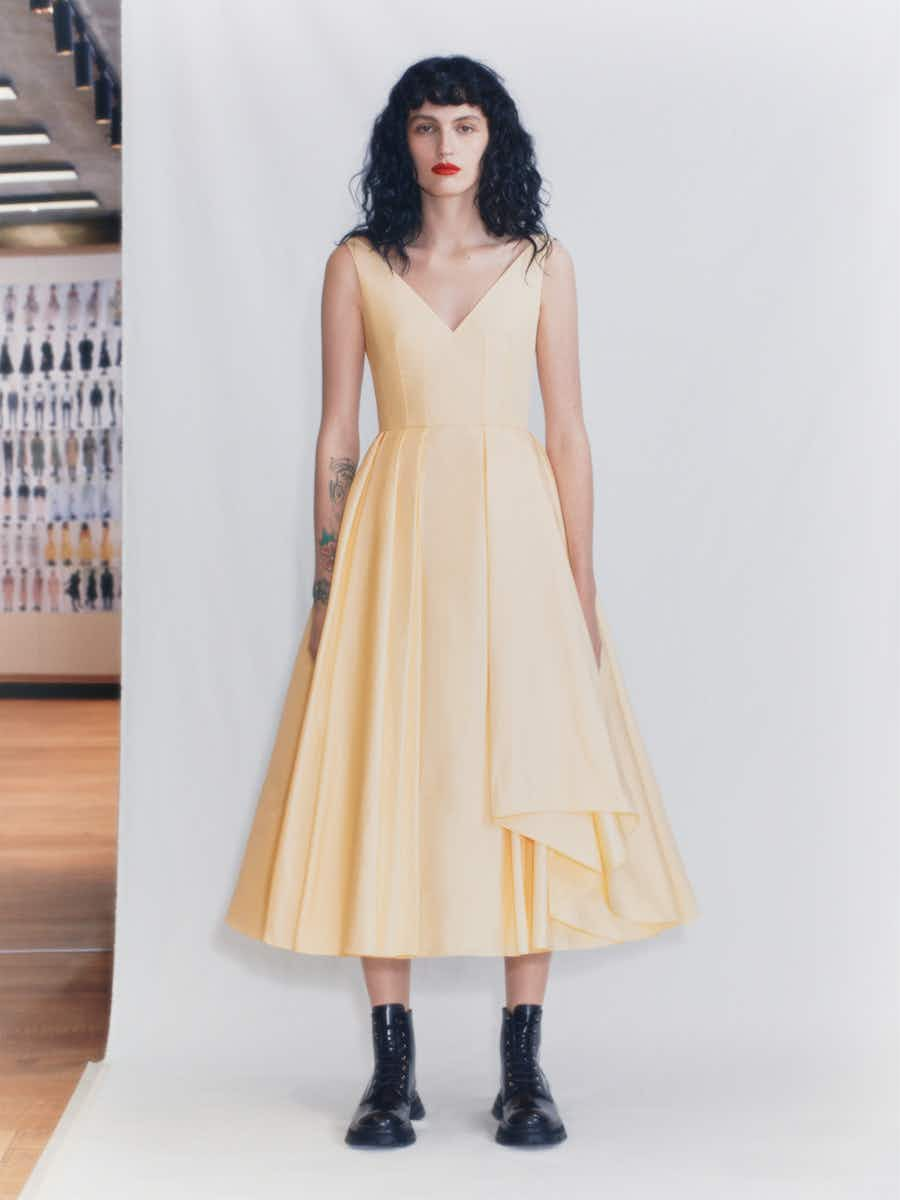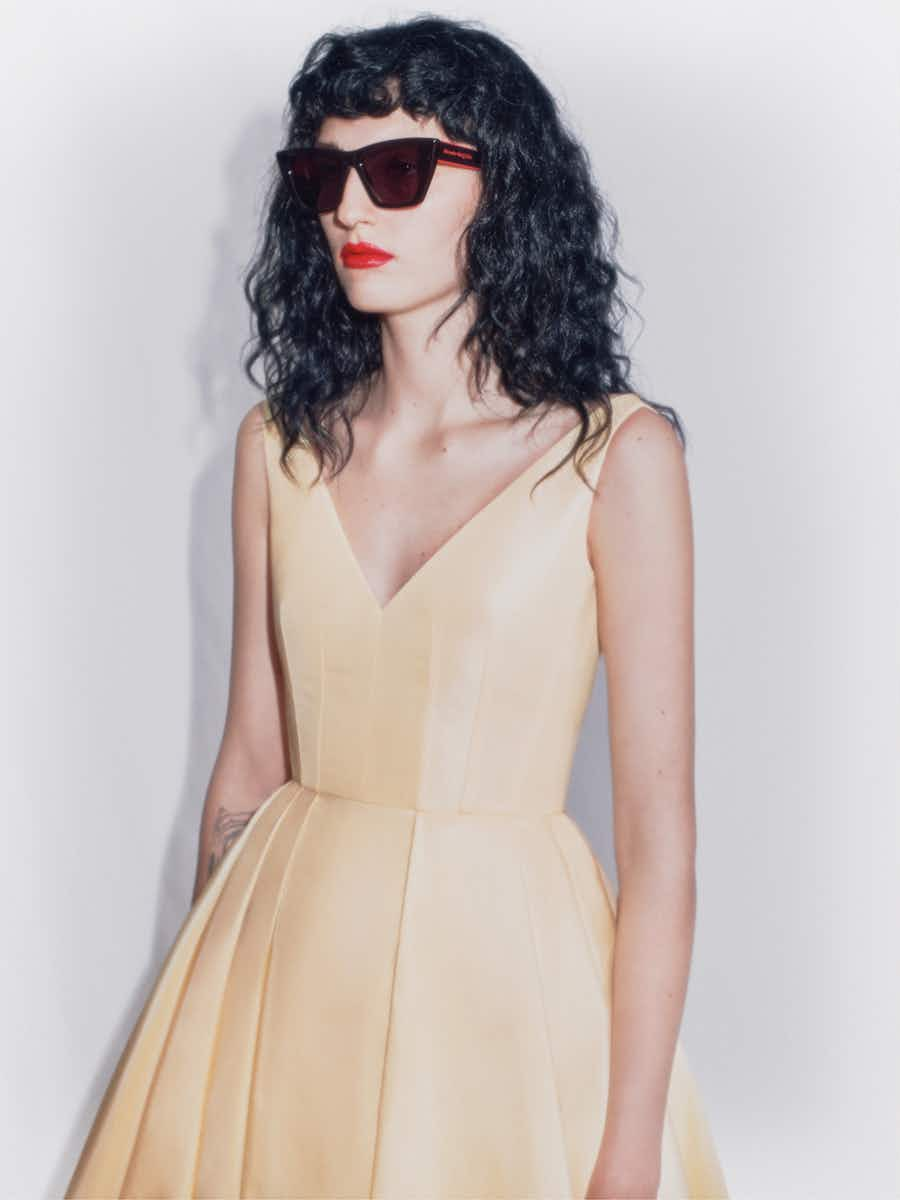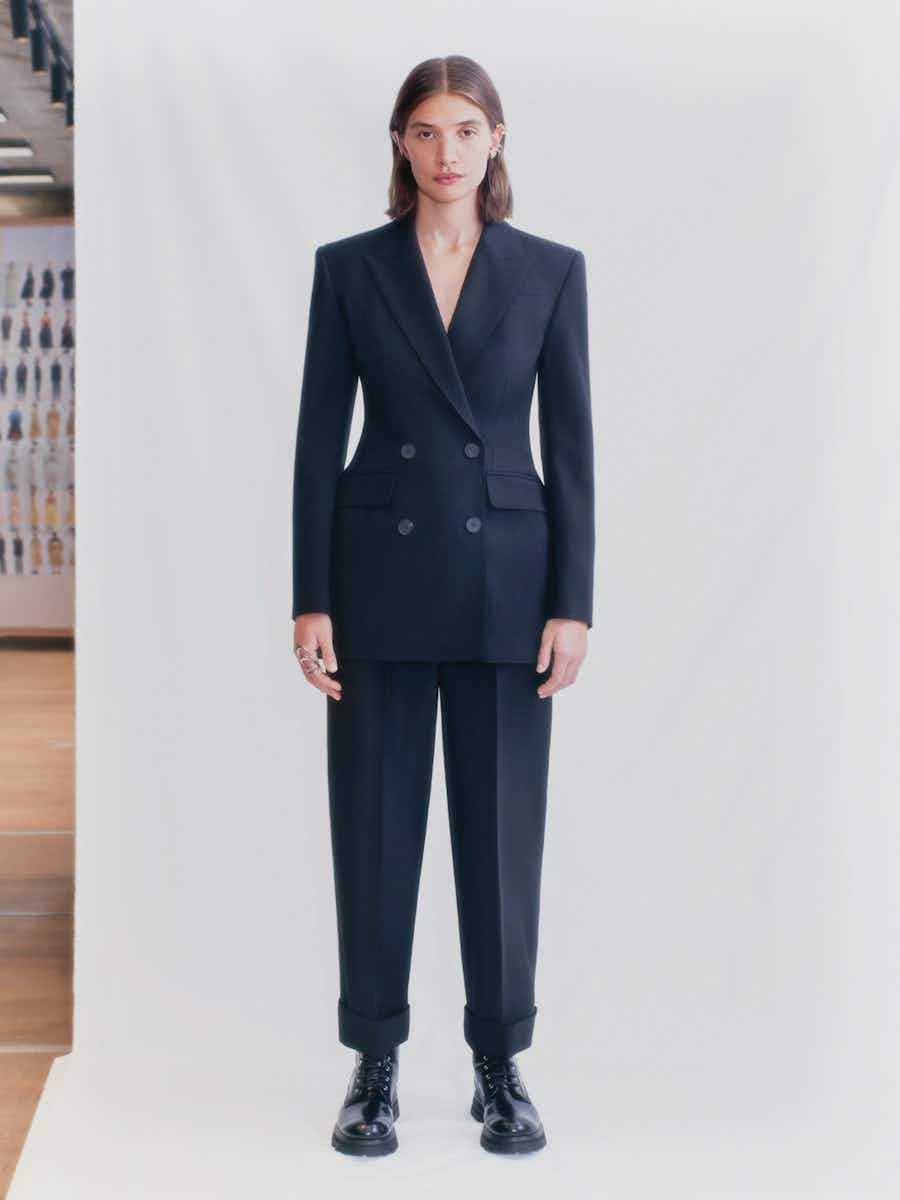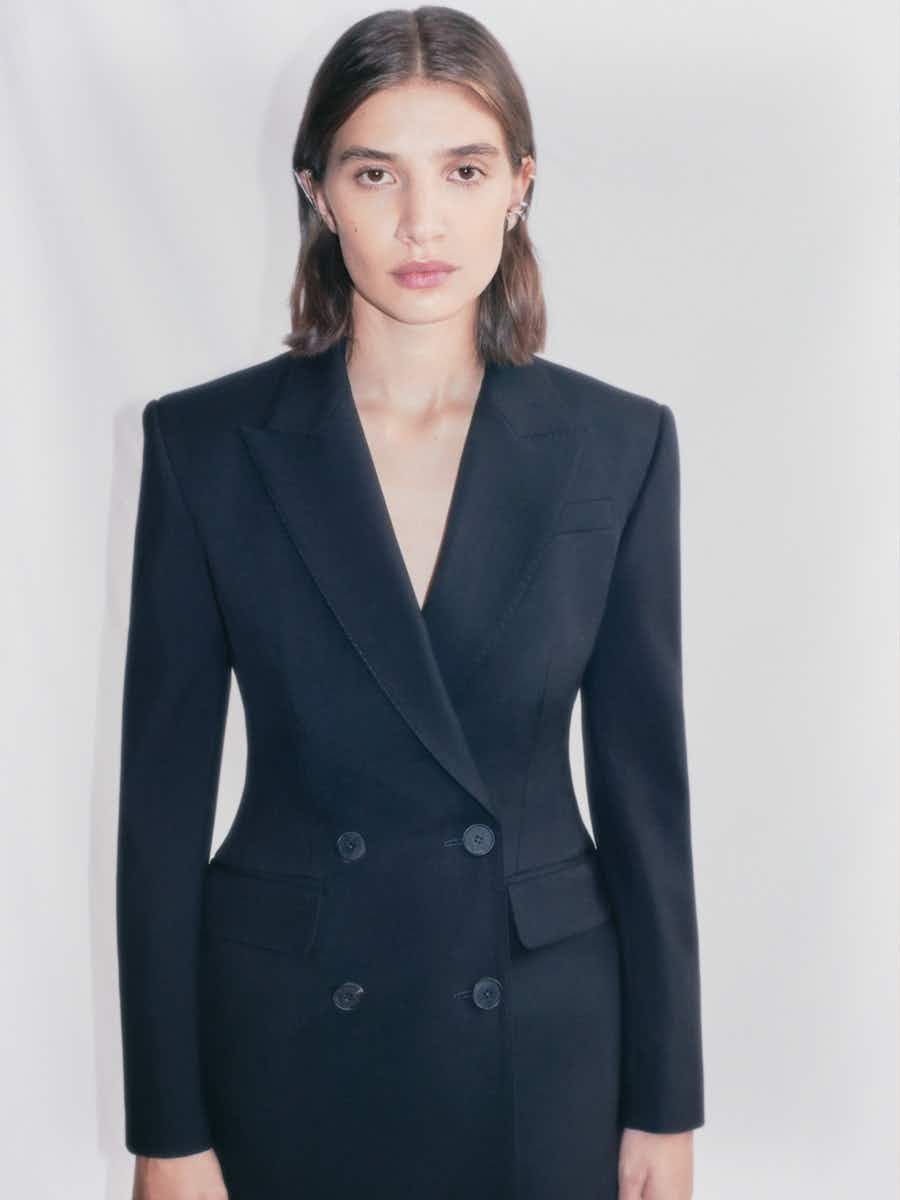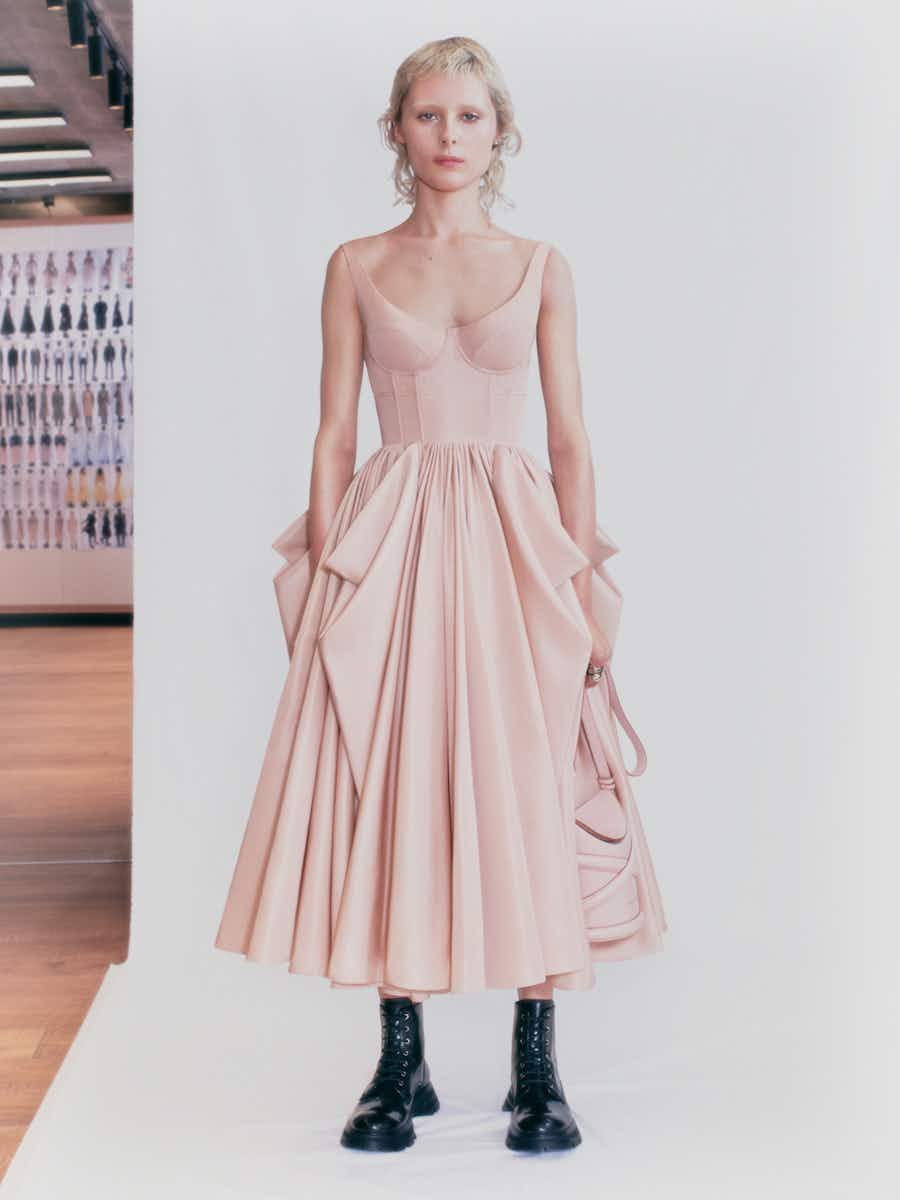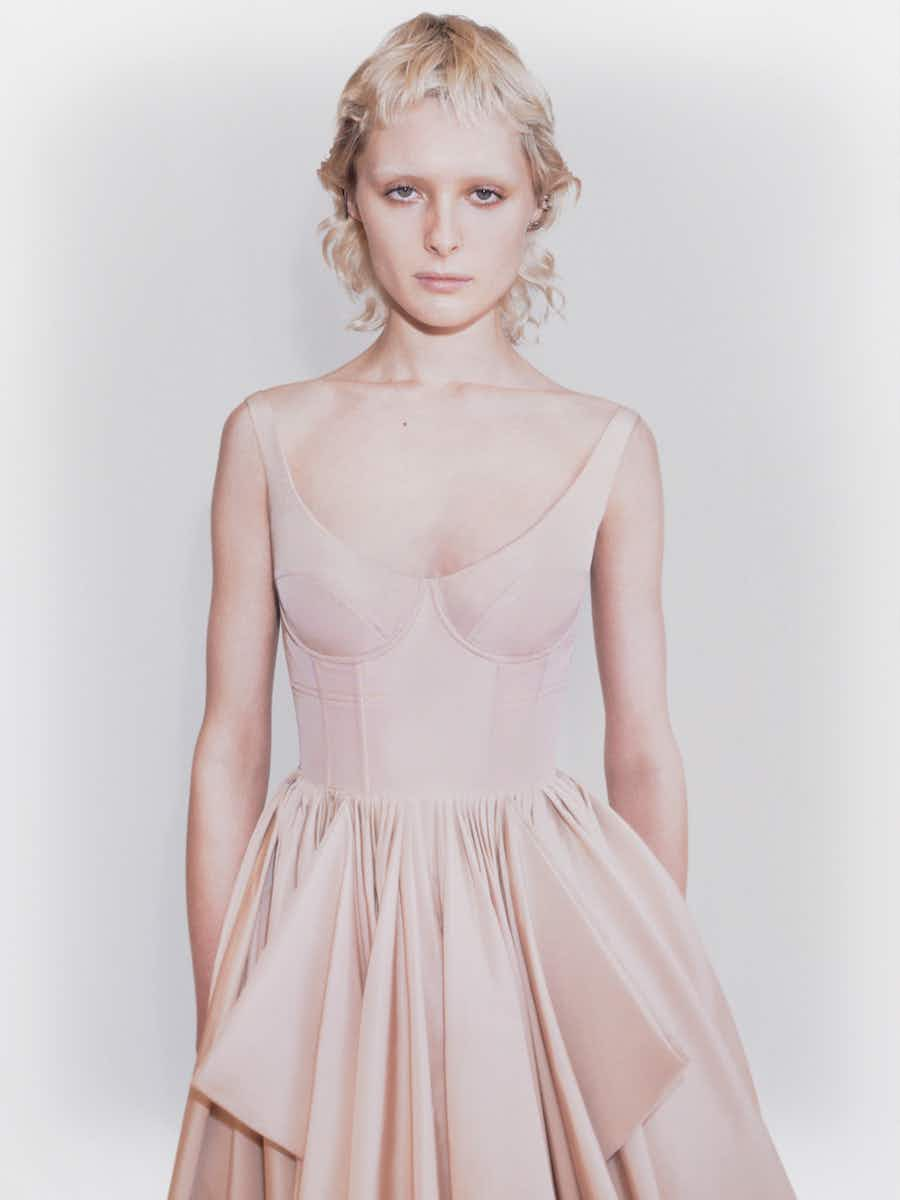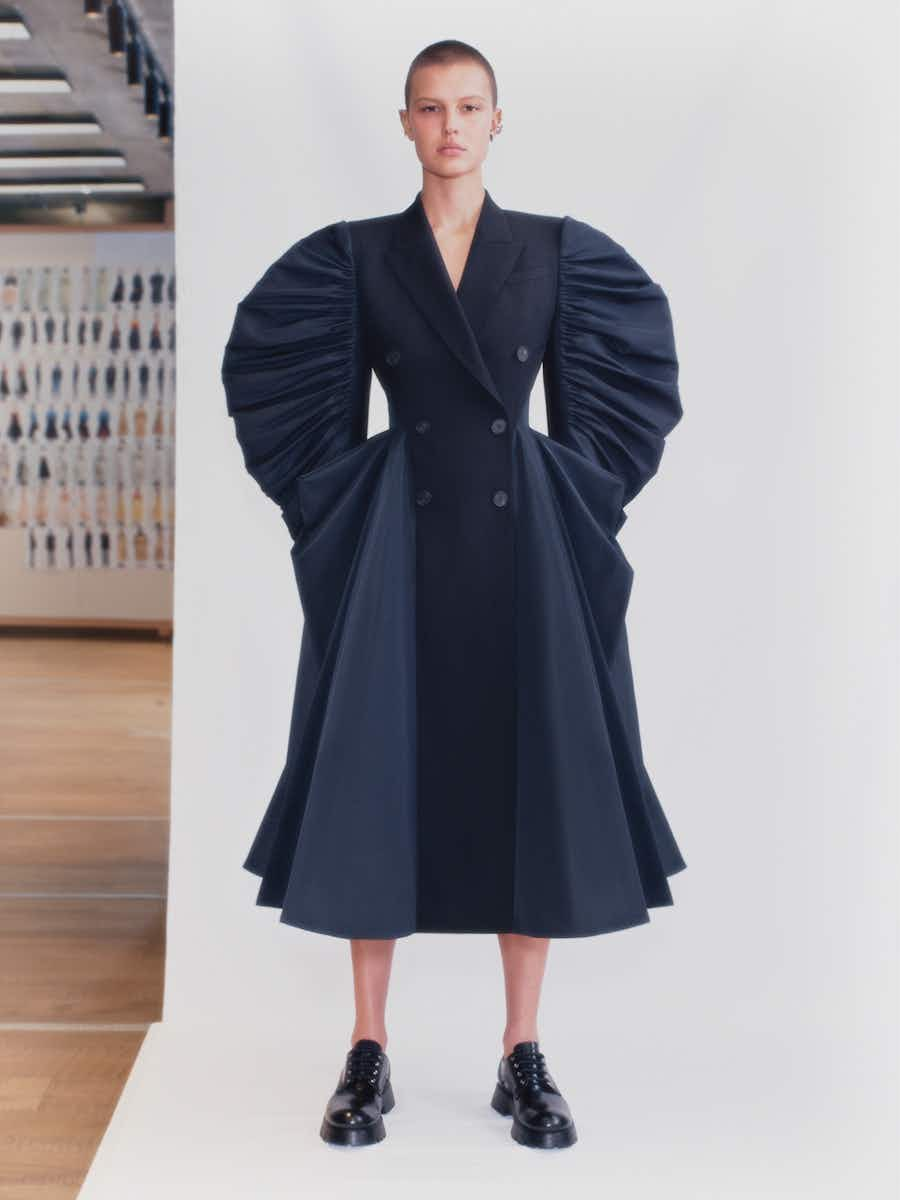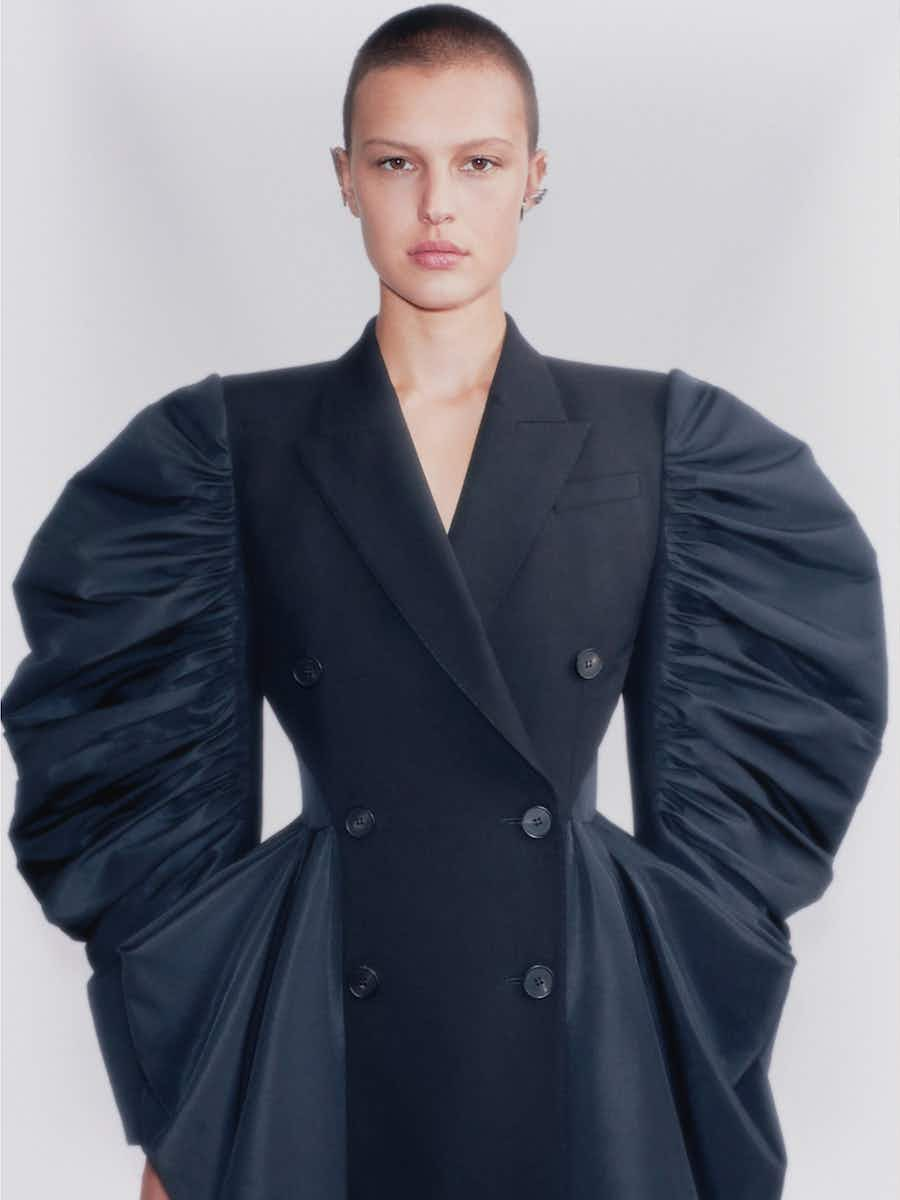 More like this