Alexander McQueen is inspiring lockdown creativity and generating beautiful imagery to boot

The fashion house has released the Tread Slick sneaker first shown in their SS20 pre-collection, as lensed by six photographers from around the world. It's a nod to the summer months, and since you're saving all those pennies staying at home...
Alexander McQueen is the latest brand to embrace a bit of creativity in lockdown with the launch of its Tread Slick sneaker-boot (SneakBo…?) – an altered, and lighter, version of its leather Tread Boot predecessor.
The Tread Slick was first shown as part of McQueen's SS20 pre-collection and styled alongside sharp, tailored shoulders, earthy tones and armour-like shapes. Like the collection, the sneaker is proper warrior-wear with its super chunky sole and protective ankle length. Probably best to leave the canvas upper sneaker at home when it's pissing it down, though.
As part of the brand's latest campaign, a host of photographers from around the world have been commissioned to shoot the Tread Slick in their current isolated environments.
The likes of Hackney-based Lea Colombo, Alice Schillaci in Milan, and Eddie Wrey in Berkshire have captured personalised interpretations of the shoe in front of a deep blue sky, or artfully placed in the middle of a plant (for more of those, ahem, earthy tones).
While our outfit choices are somewhat limited for now, the Tread Slick can just as easily be adapted to an isolation-friendly pair of denim jeans as it can a two-piece suit. Mega.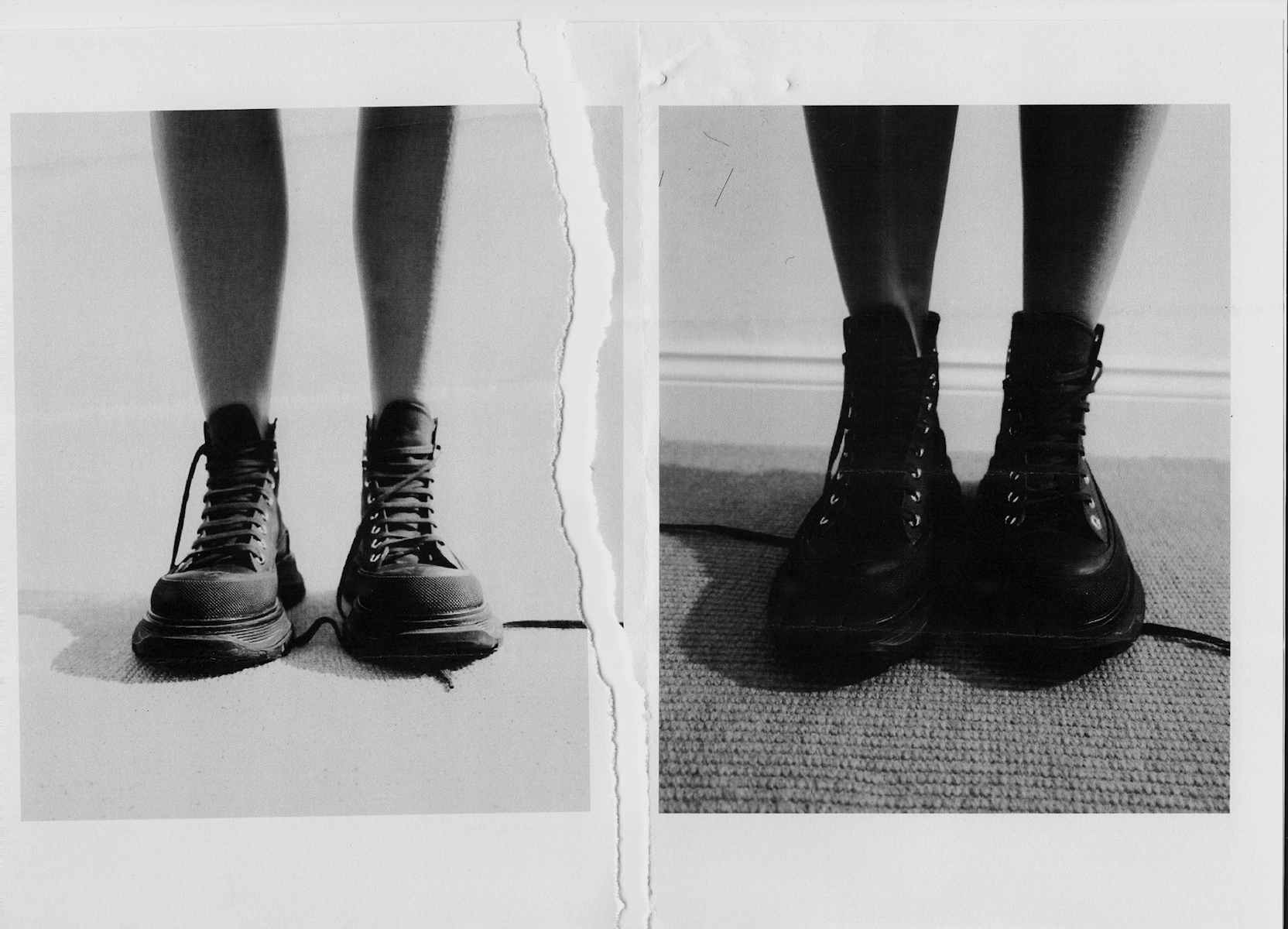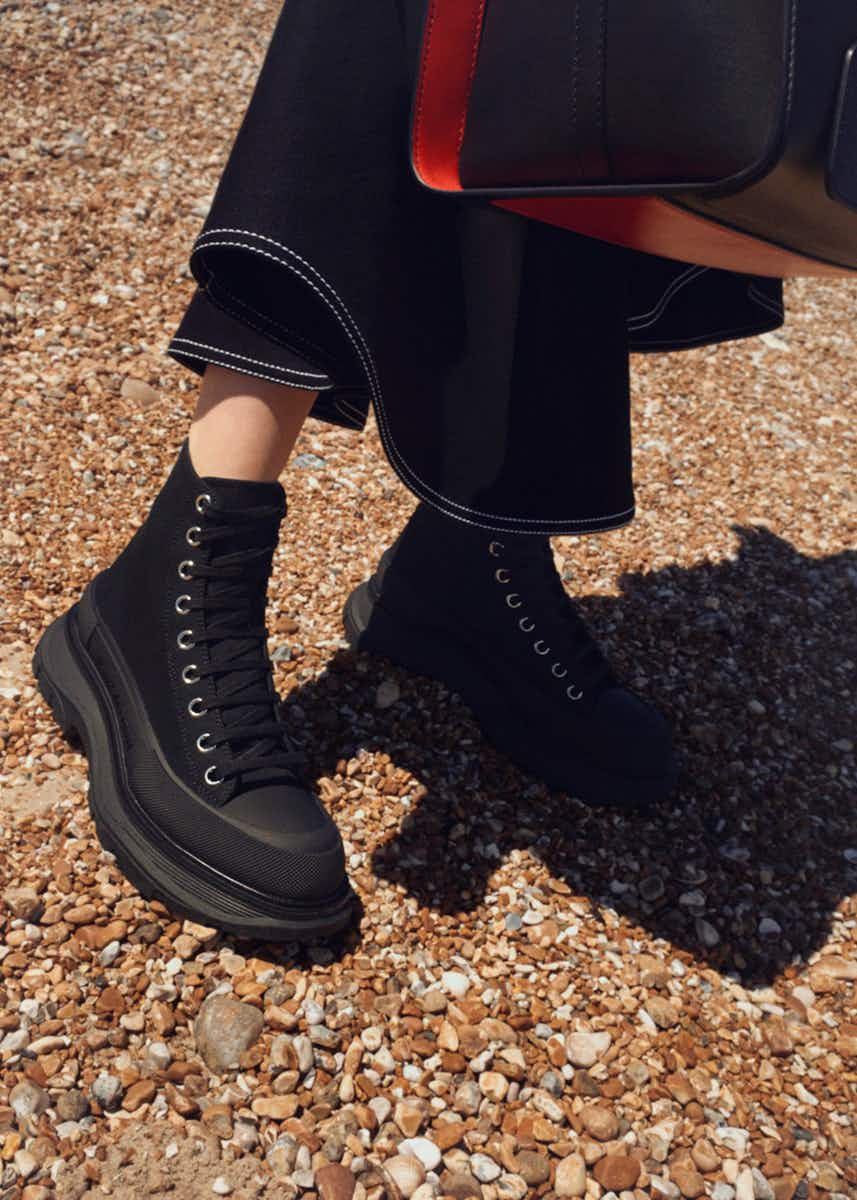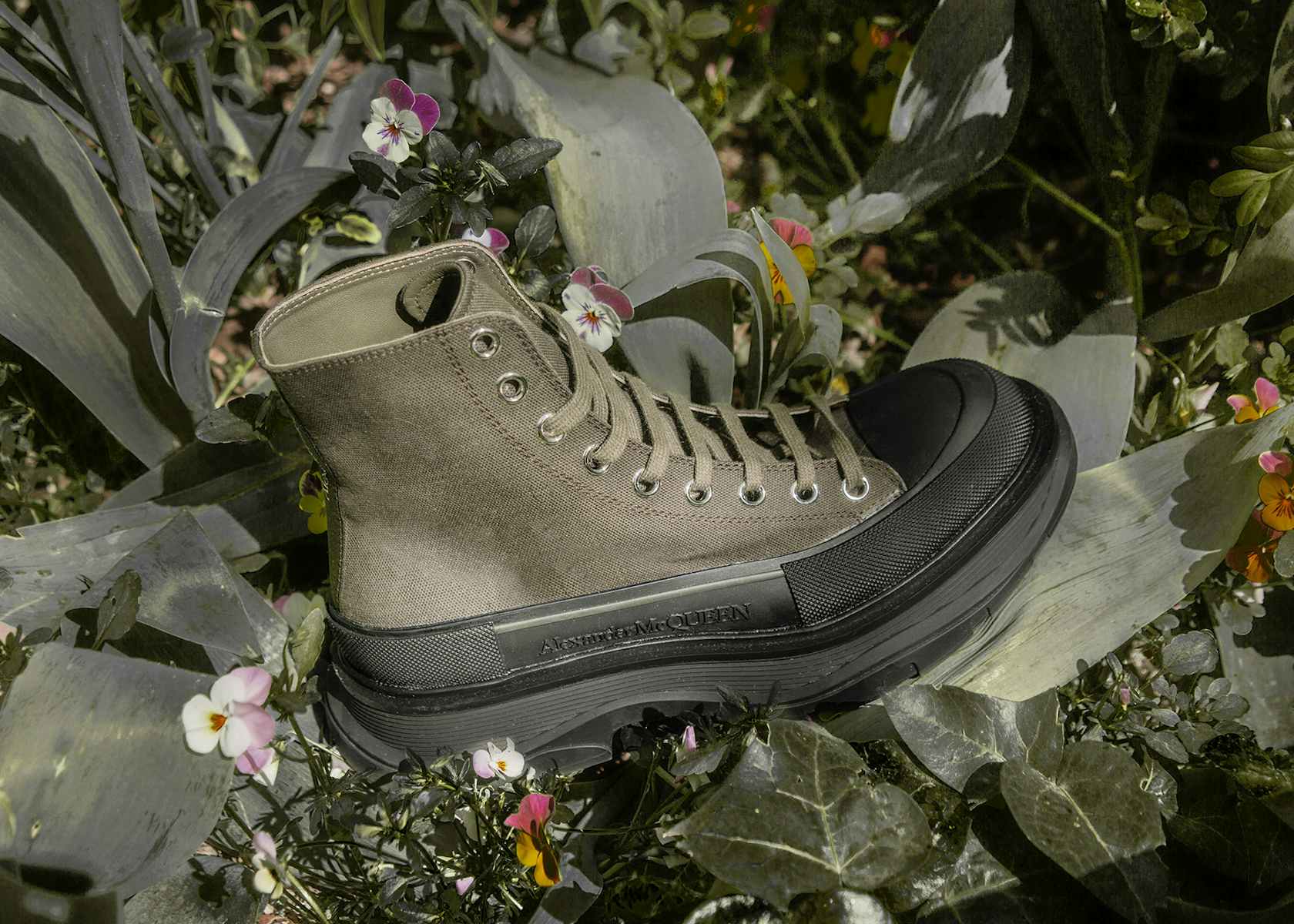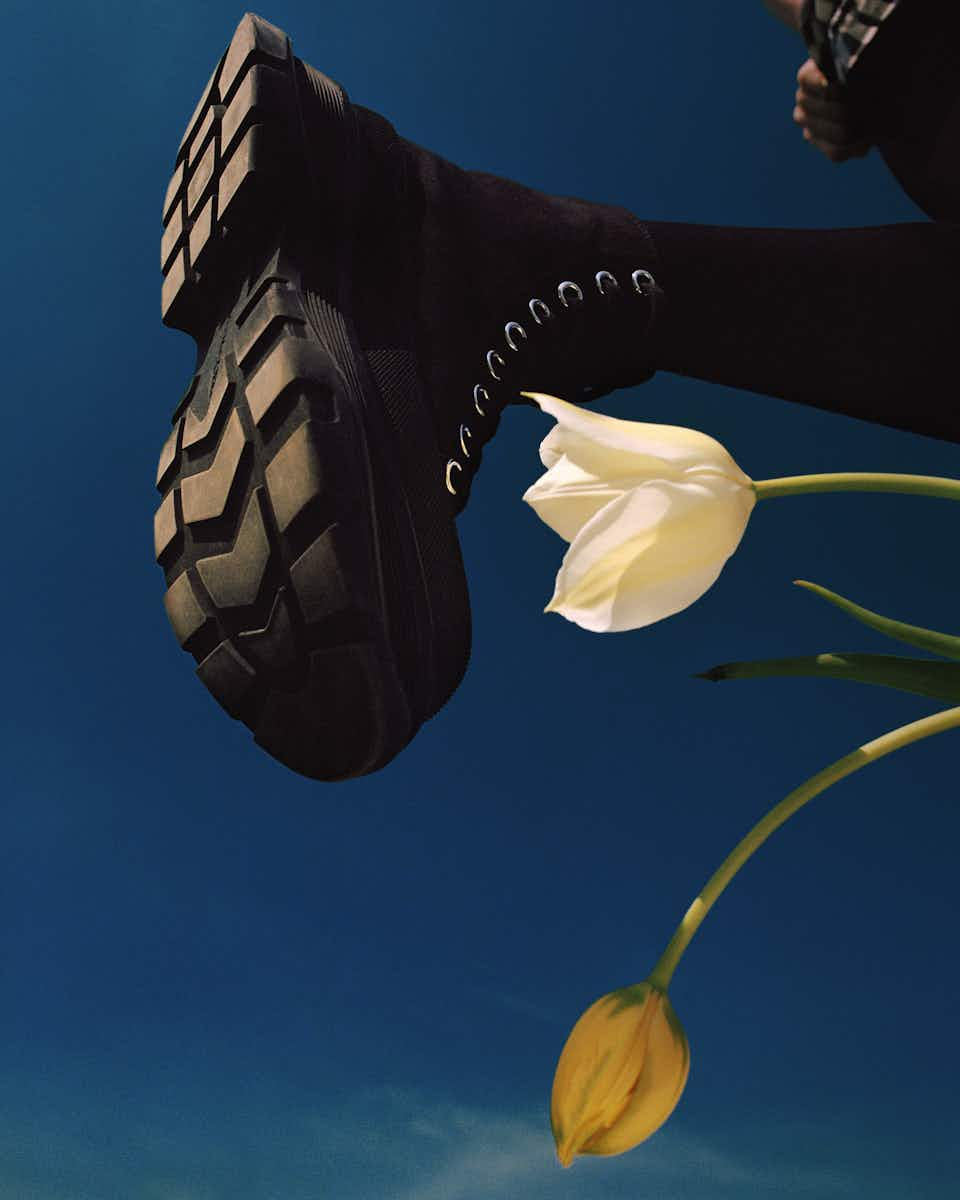 More like this