Apron Records and Patta gear up for a racing-themed clothing capsule

The electronic music label and style brand come together for the best London-Amsterdam link-up since Dennis Bergkamp's arrival at Arsenal.

Since launching in 2014, Steven Julien's Apron Records has been instrumental in shaping London's contemporary electronic music landscape. More than 45 releases later, Apron has expanded its output beyond just being a label, into clothing, film and more, always with Julien's musical and cultural ethos at its heart.

It's a journey not dissimilar to iconic Amsterdam brand Patta. Springing from founders Edson Sabajo and Guillaume​"Gee" Schmidt's roots within the city's hip hop culture, music has always been an intrinsic part of the legendary brand's DNA.

It makes perfect sense, then, for the two powerhouses to join up for a killer Apron x Patta Soundsystem 12" release and clothing capsule, under the umbrella slogan of ​'Better Together'.

"This Amsterdam to London link-up collab is so much more than just art, music and clothes," Julien says. ​"It's a true connection between a bunch of true creatives across the world to make such a banging project that speaks in volumes, aesthetic and culture."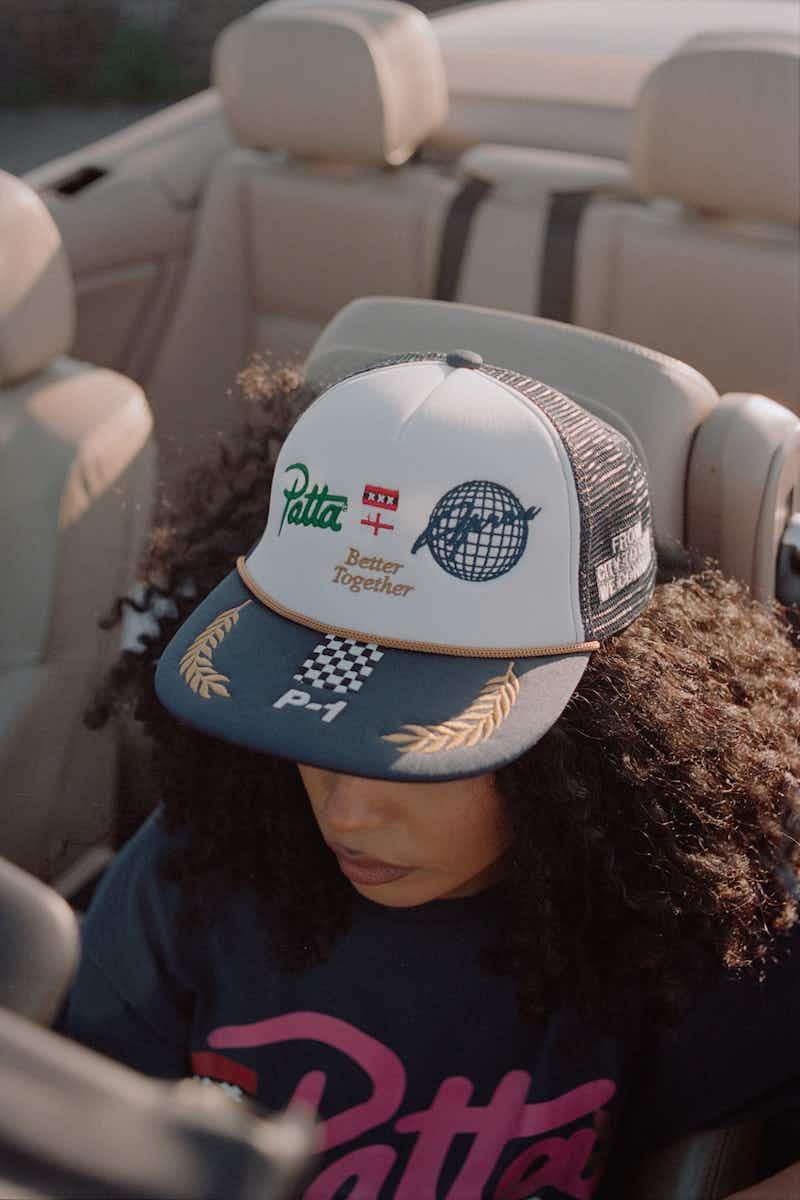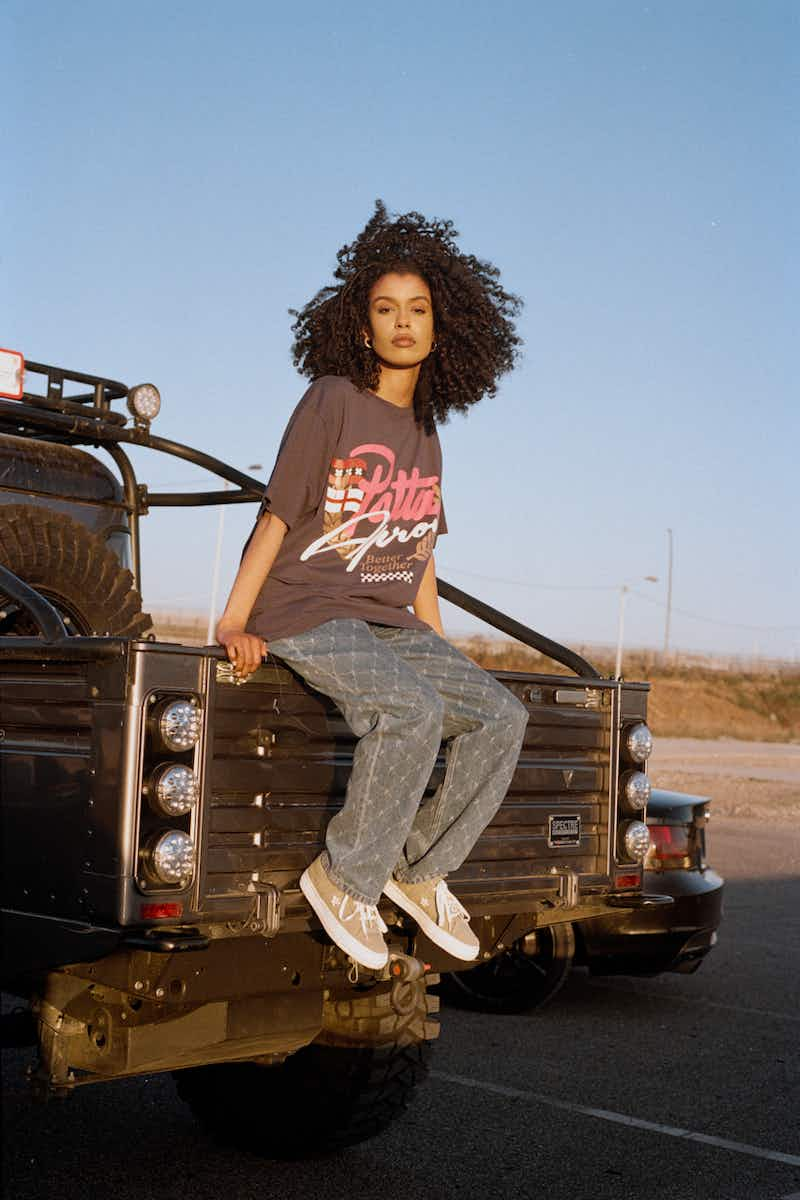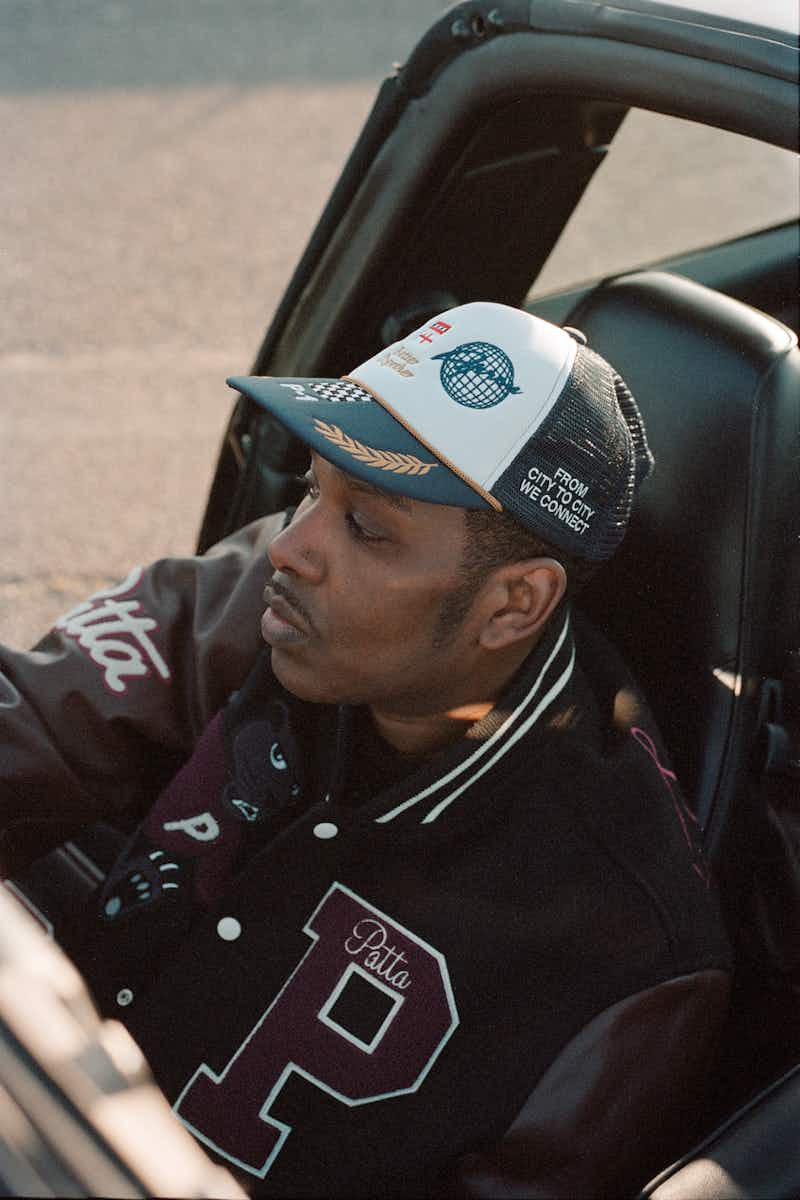 The record includes tracks from System Olympia, Brassfoot, Shamos, J M S Khosah, Shy One, AshTreJinkins and Julien himself, while the collection is made up of a racing-themed trucker cap and graphic tee.

In keeping with the racing theme, Apron and Patta got together for a unique listening party, where the release was simultaneously streamed from the stereos of high-performance sports cars overlooking London's Docklands.

The Patta Soundsystem x Apron Records capsule collection will be available on Friday, April 15th via pat​ta​.nl, on its mobile app, and in-store in Patta London, Patta Amsterdam and Patta Milano. There will also be a release party at Ormside Projects in London on Saturday 15th April. Tickets can be found here.

More like this