Art School finds the light amidst the dark

There's a palpable confidence in Eden Loweth's second season at the helm of his brand since the departure of his partner. This season, there's a refined attitude and a broader spectrum of political messaging throughout.

Last season's Art School presentation was the beginning of a new chapter for the London-based brand, which saw its creative director Eden Loweth go it alone for the first time following the departure of his ex-partner, Tom Barrett. But now, we're witnessing the full transition. Or Ascension, as the AW21 collection is titled, an initial nod to Loweth's confidence at the helm of a collective that has, since its Fashion East beginnings, championed those in the fringes of society.
"This season has been the first opportunity for me to flex my muscles in terms of where I see the brand evolving," says Loweth, over the phone. Recently, Art School has revealed a new logo (a sleek, overlapping A and S), wiped clean its Instagram feed to make way for the new, and hired a new team over the course of the past six months – including Lucia Blayke and Emily Crooked of London Trans Pride who put together the ever-diverse, co-ed cast – perhaps Art School's strongest cast to date. ​"This is really about respecting everything we built together but, now, me moving on alone with a new set of ideas."
There's a certainty in Loweth's voice in the run-up to the collection reveal. He seems sure, optimistic and, importantly, excited to present the 41-looks. It's a massive development from the nerves he felt mere days before presenting Therapy last season. And it comes with an assurance that this time, his vision has had him strip away anything ​"over performative and gimmicky", to introduce a strong political vision that Loweth himself stands for. That's not to say the brand has done a full 360, though – Art School is still a cross-section of communities, and a torch-bearer for diversity.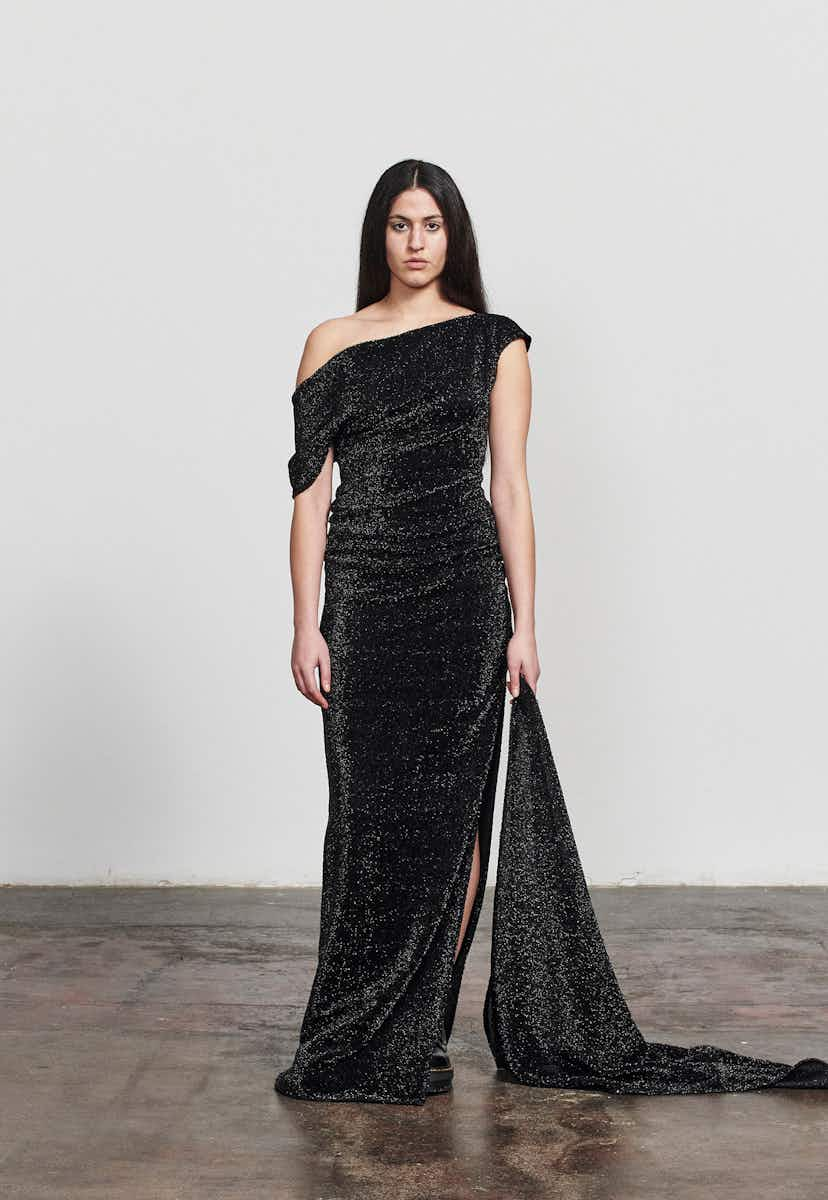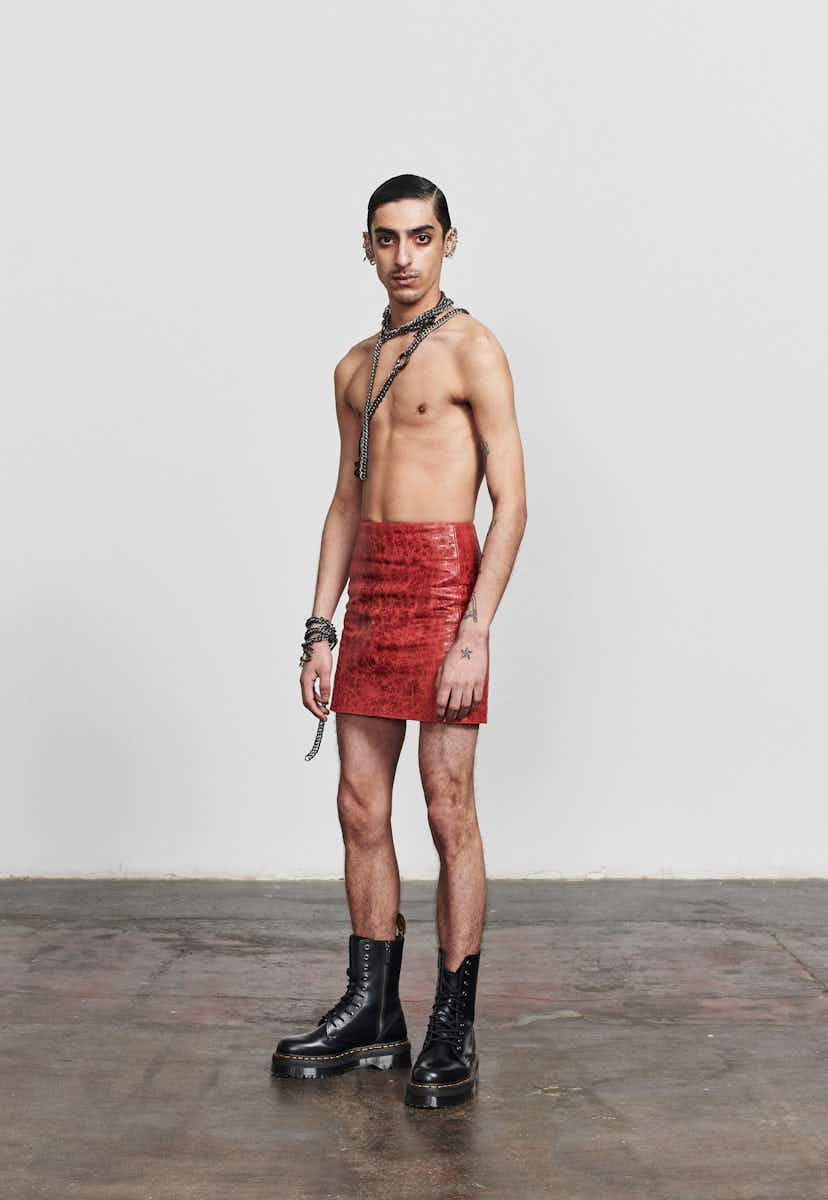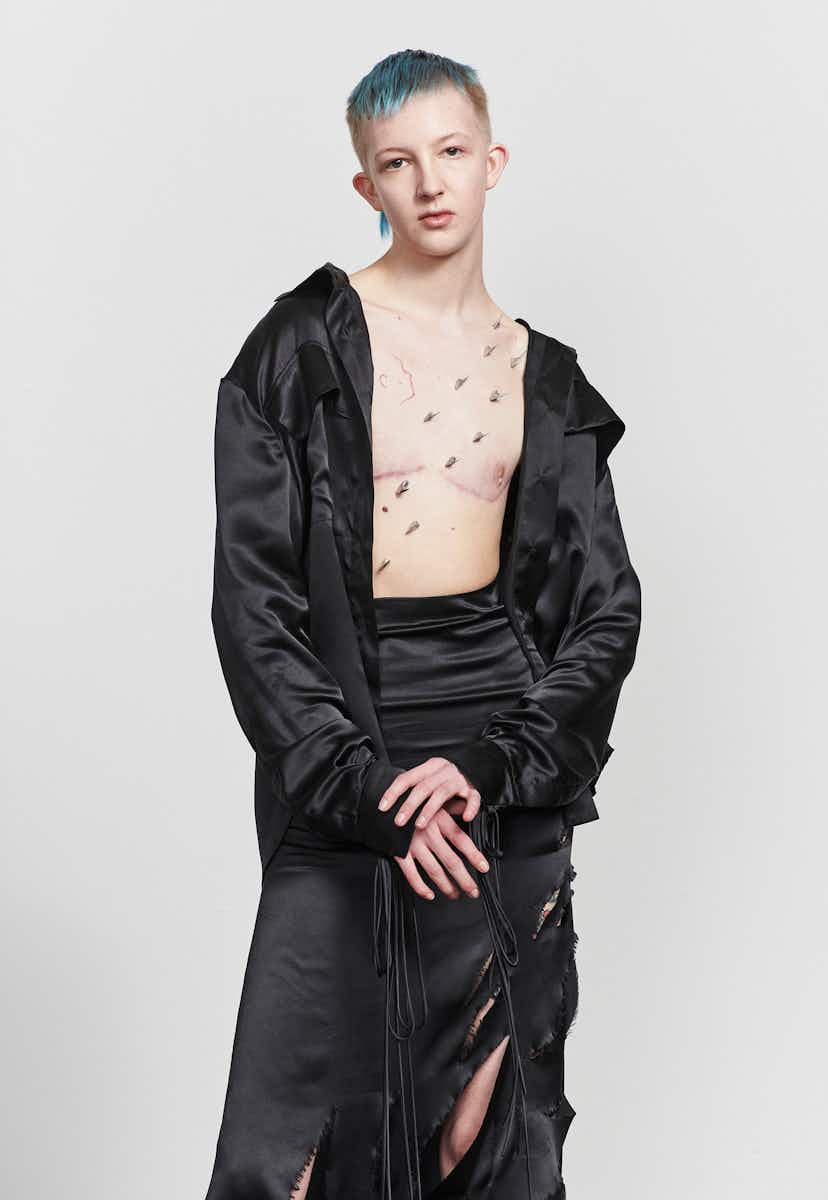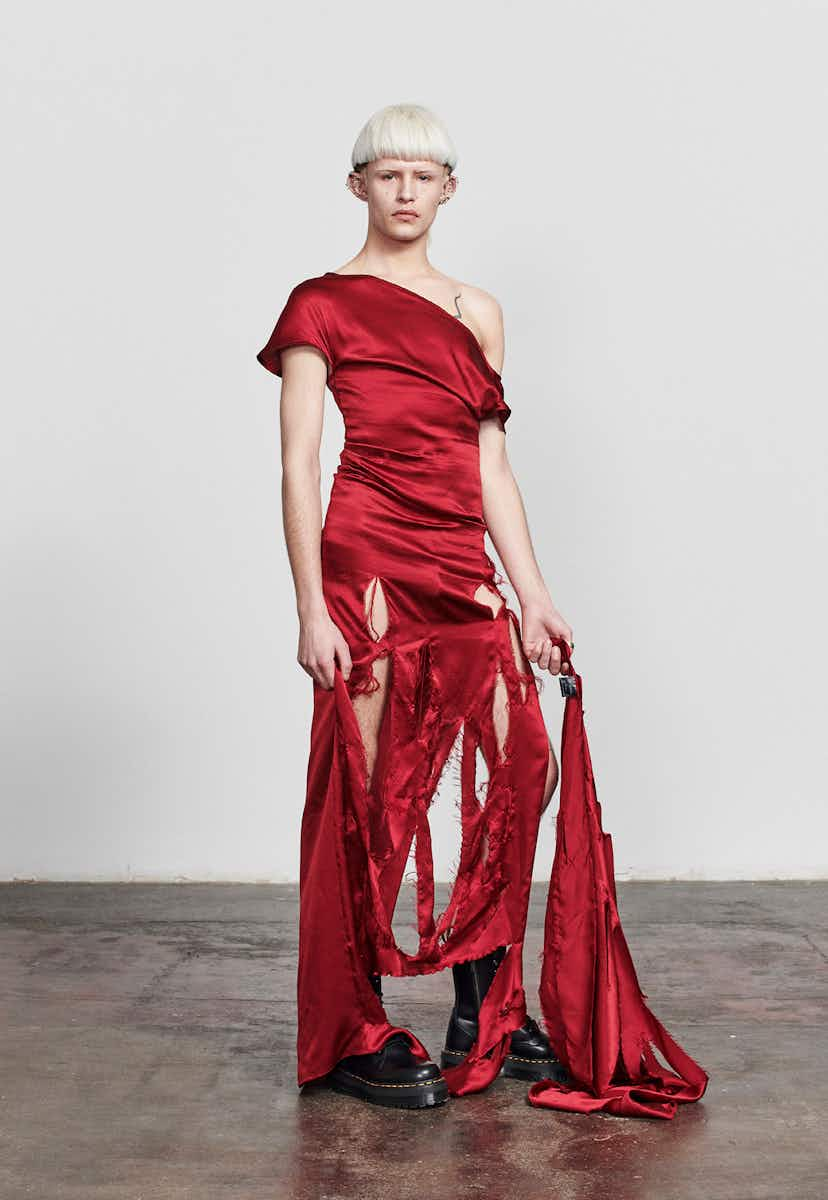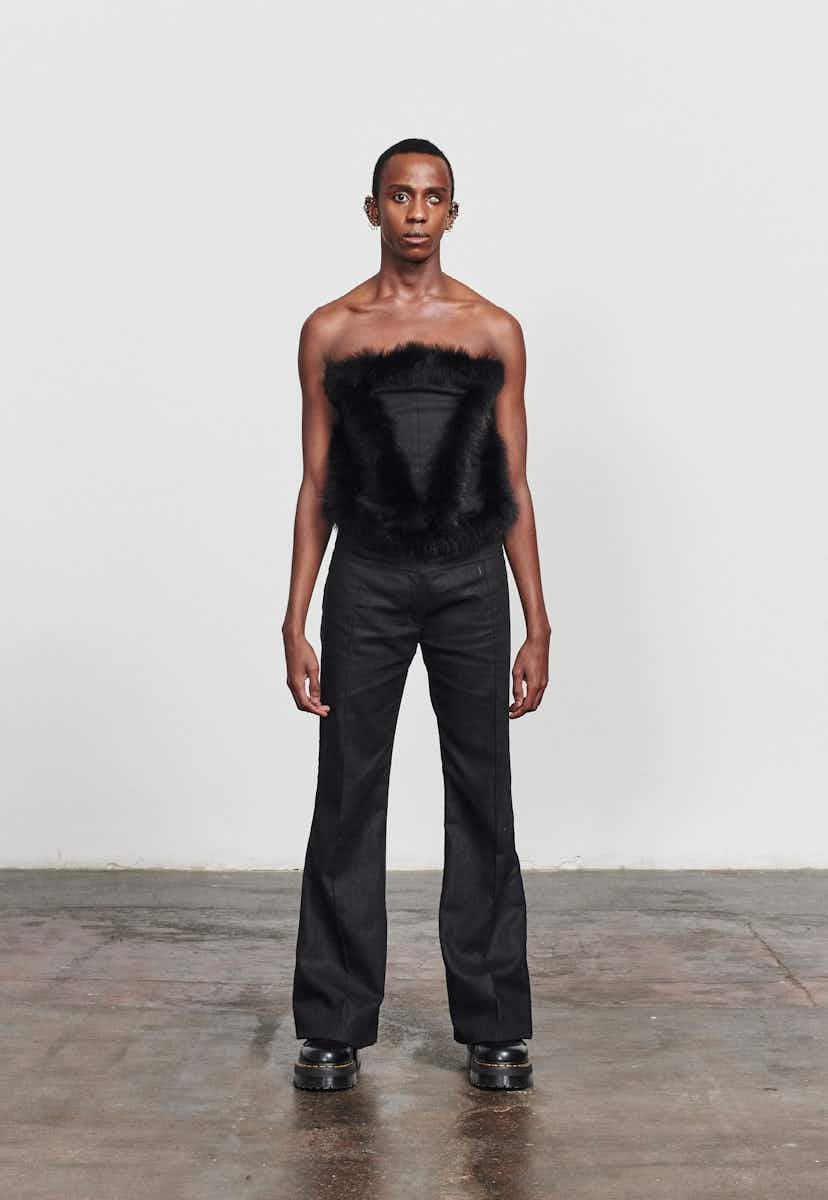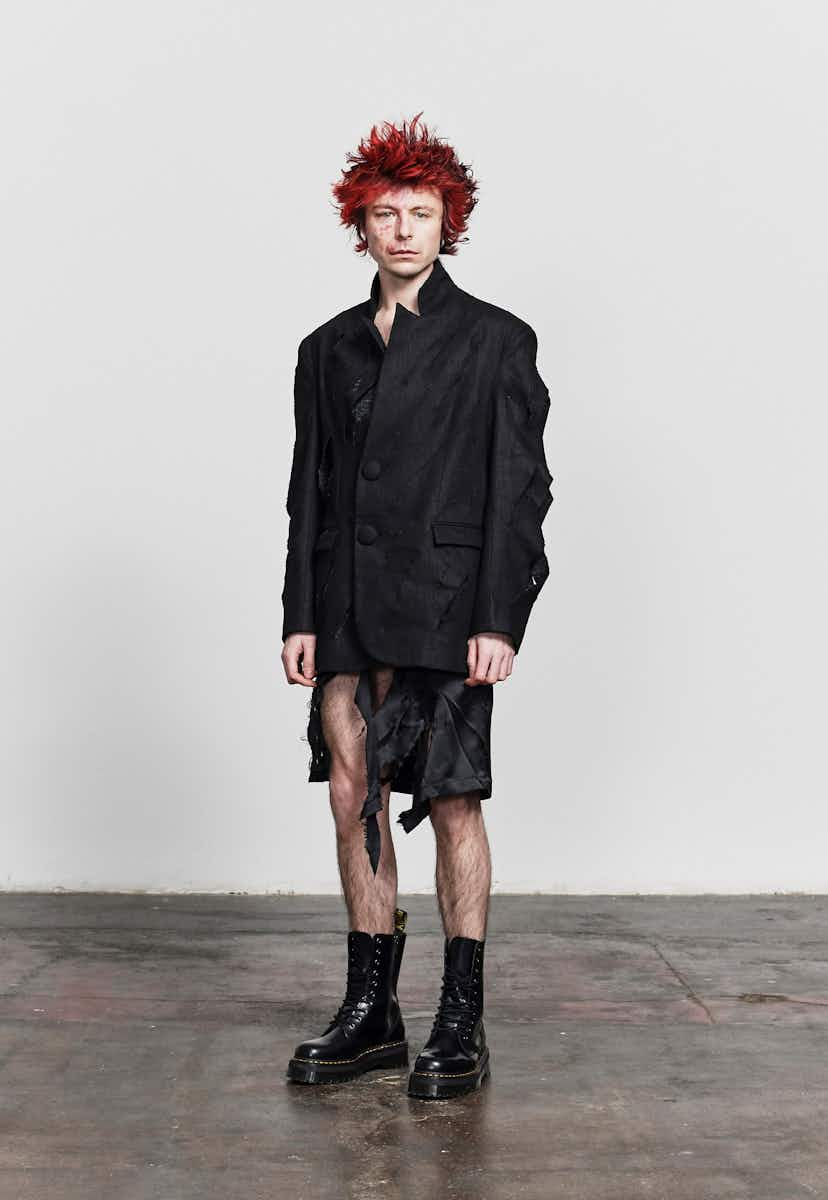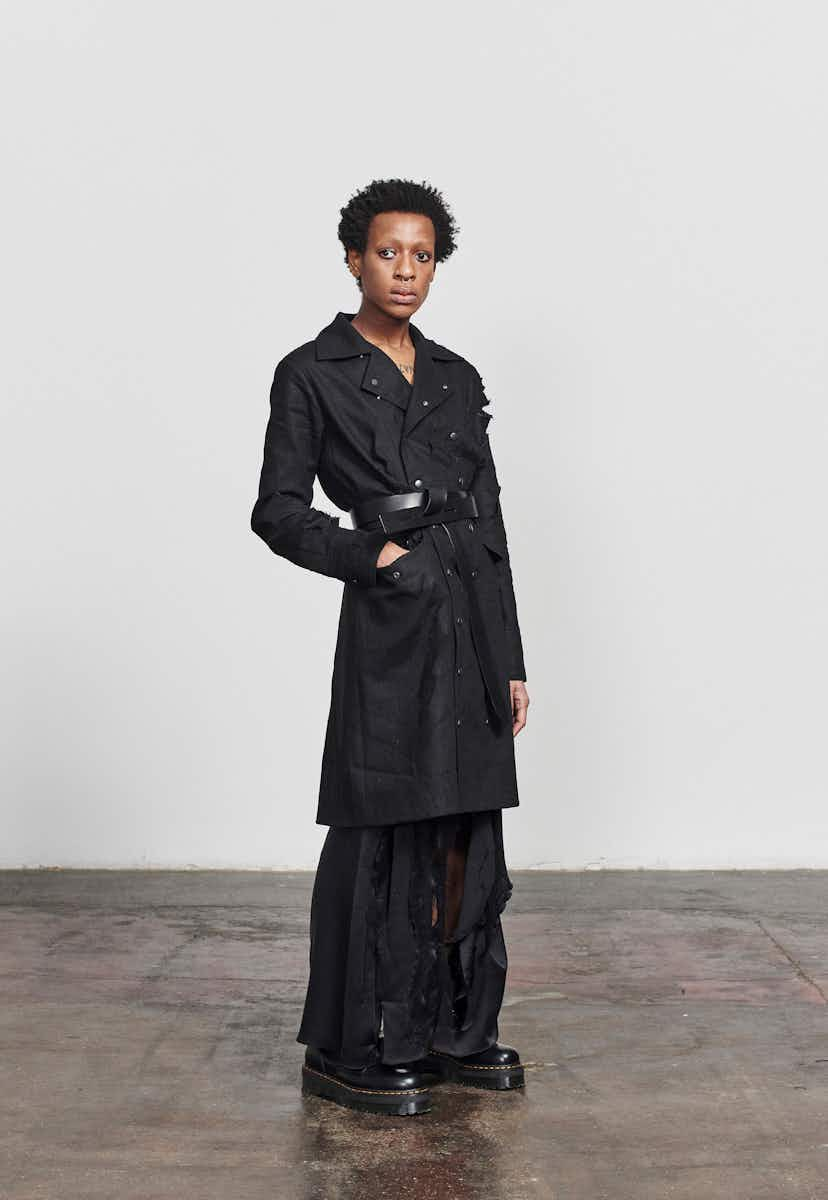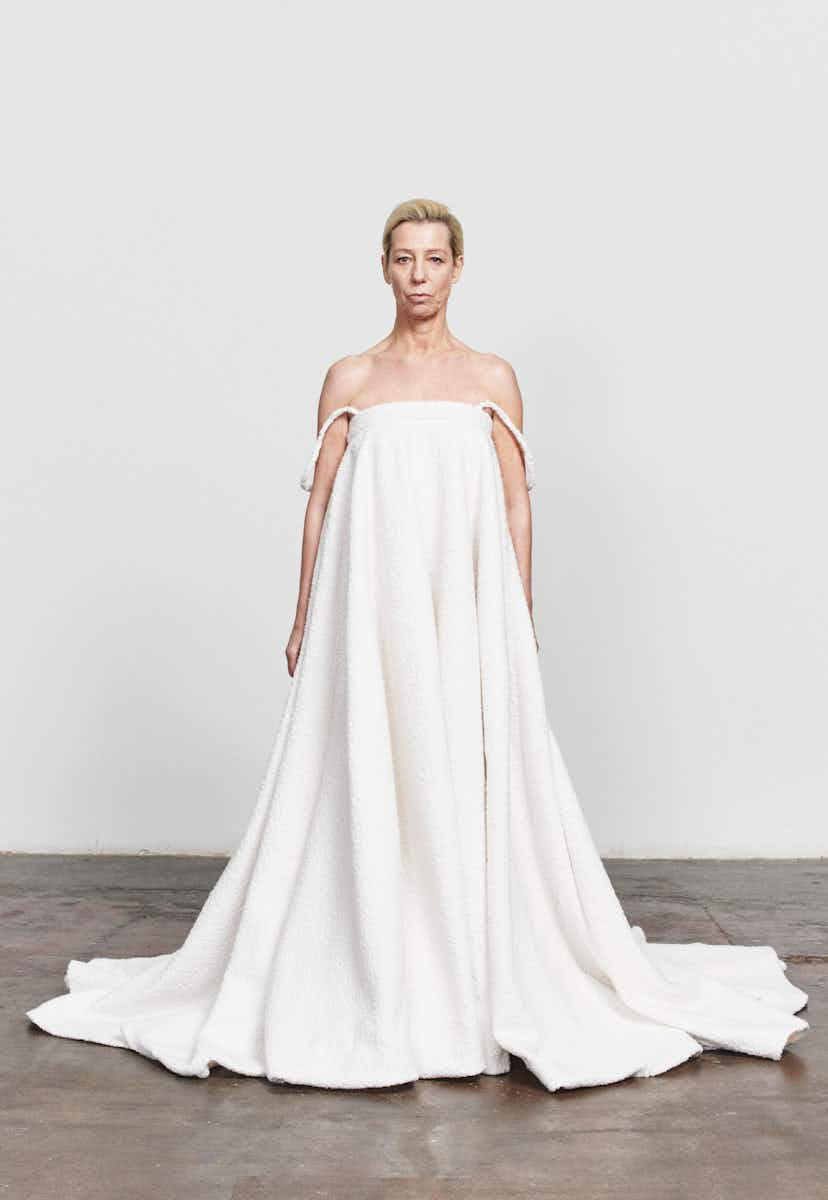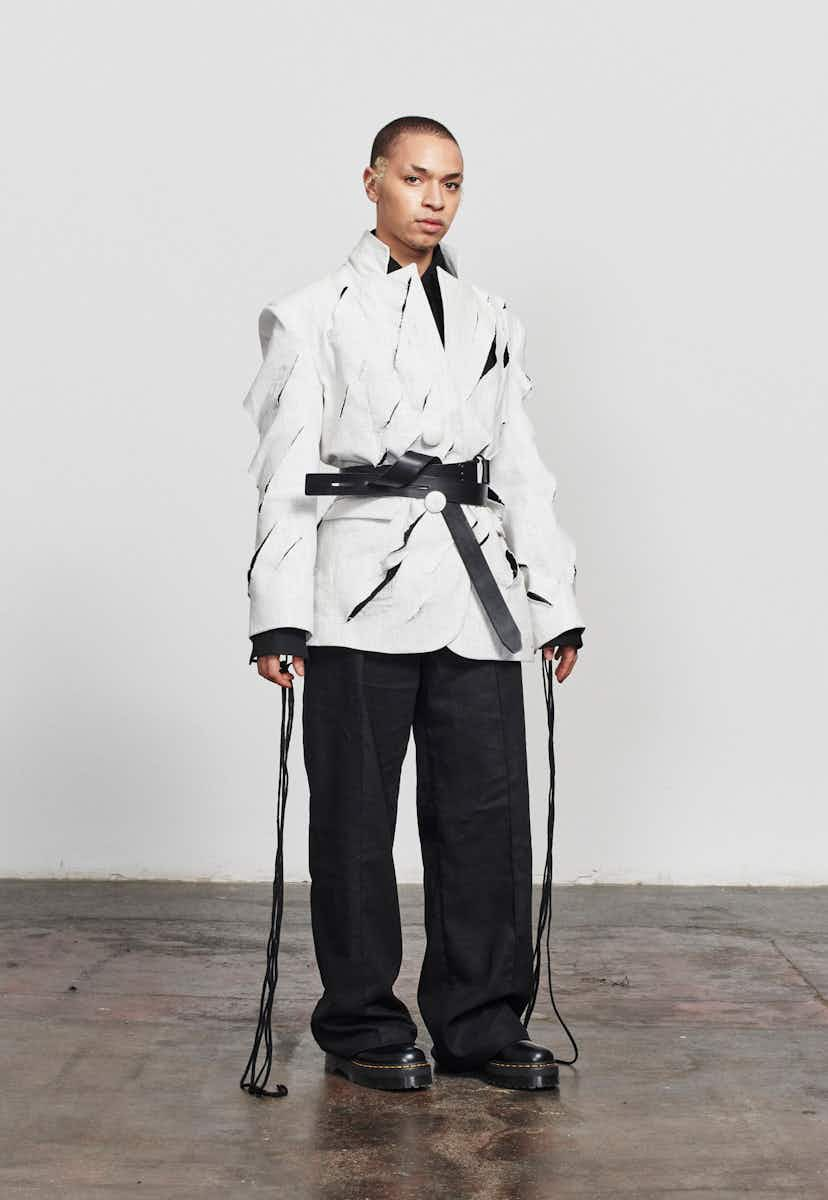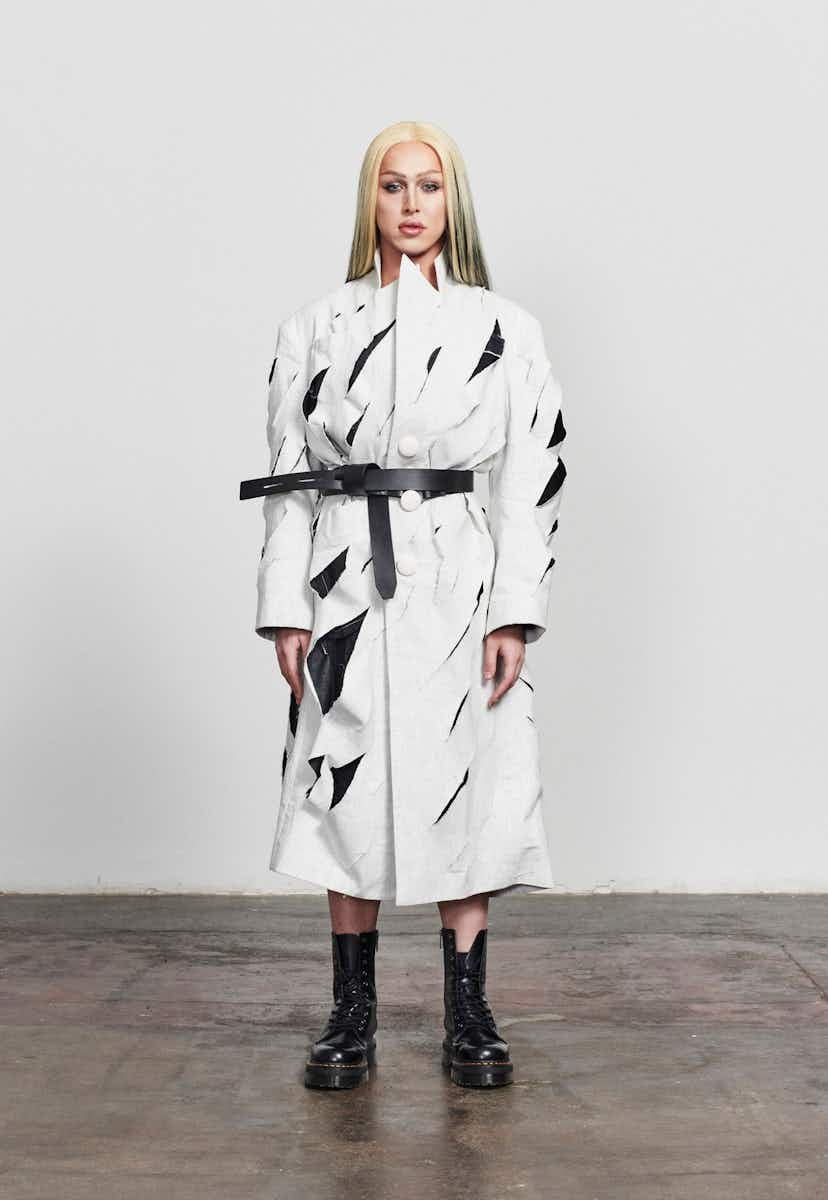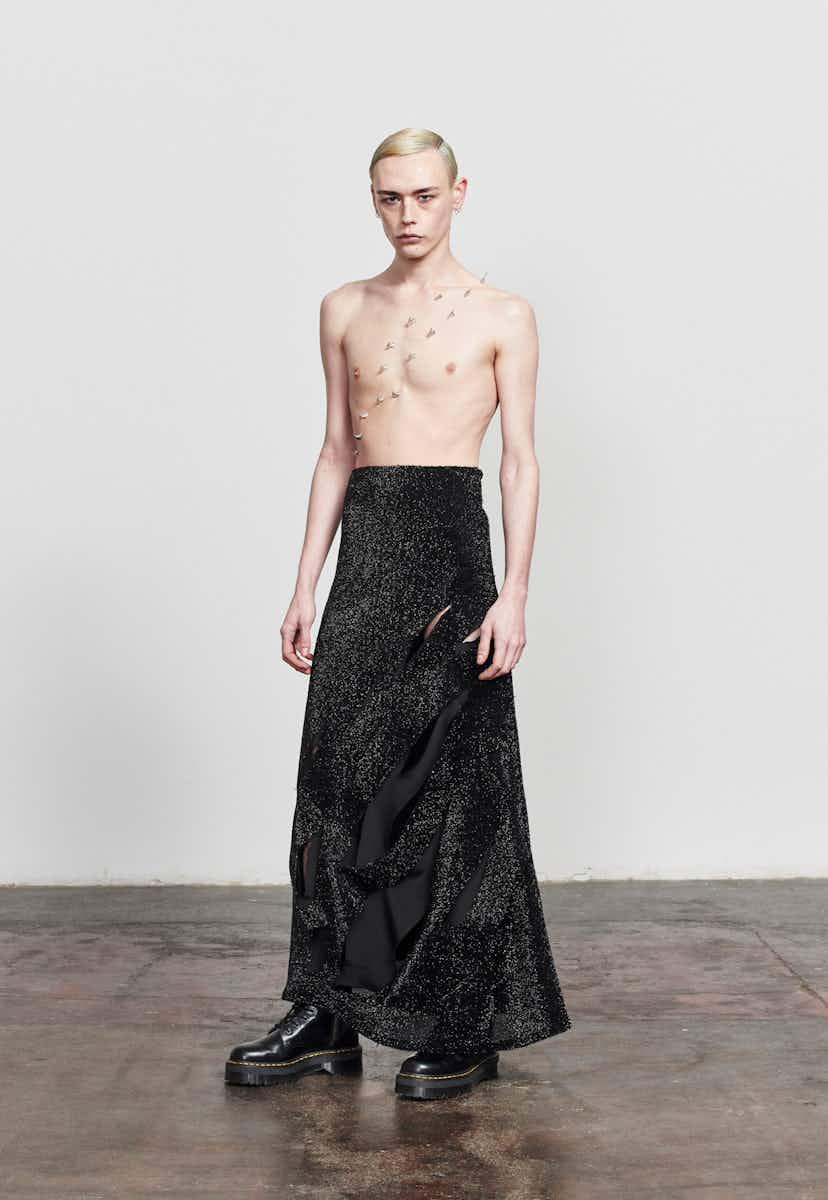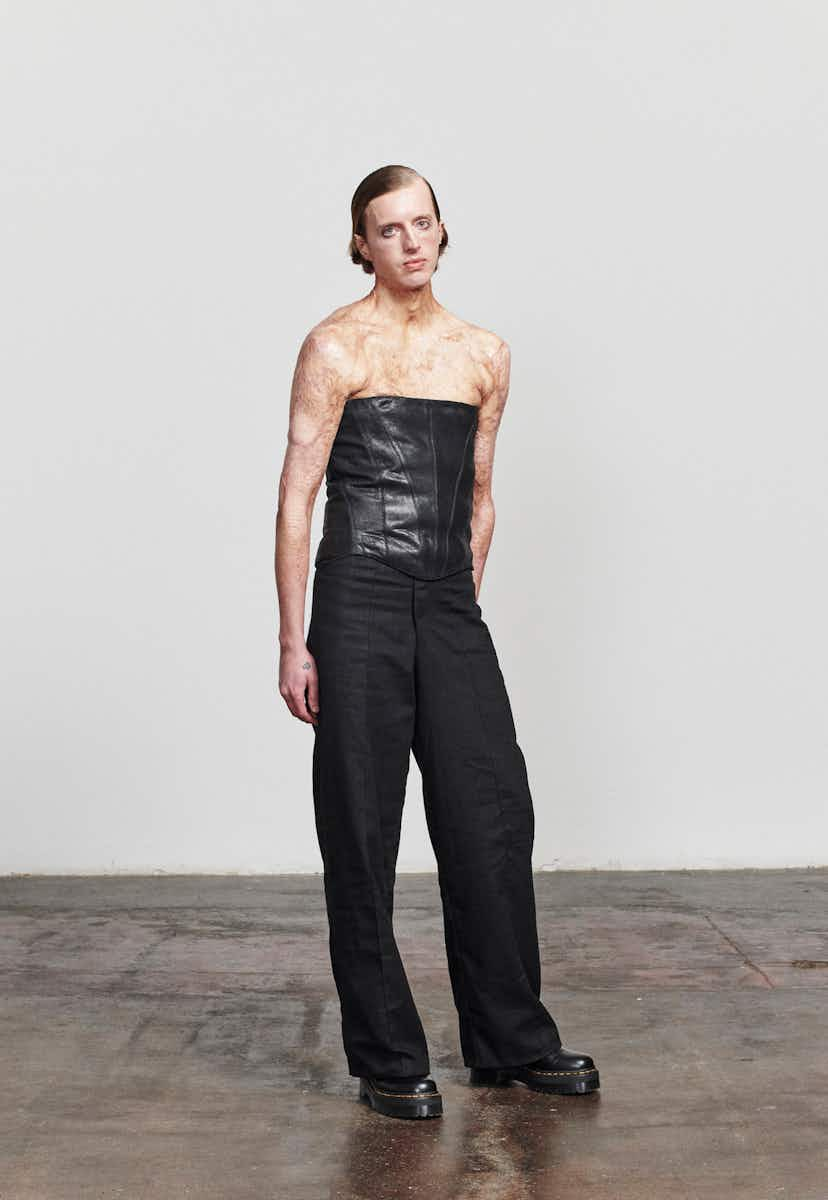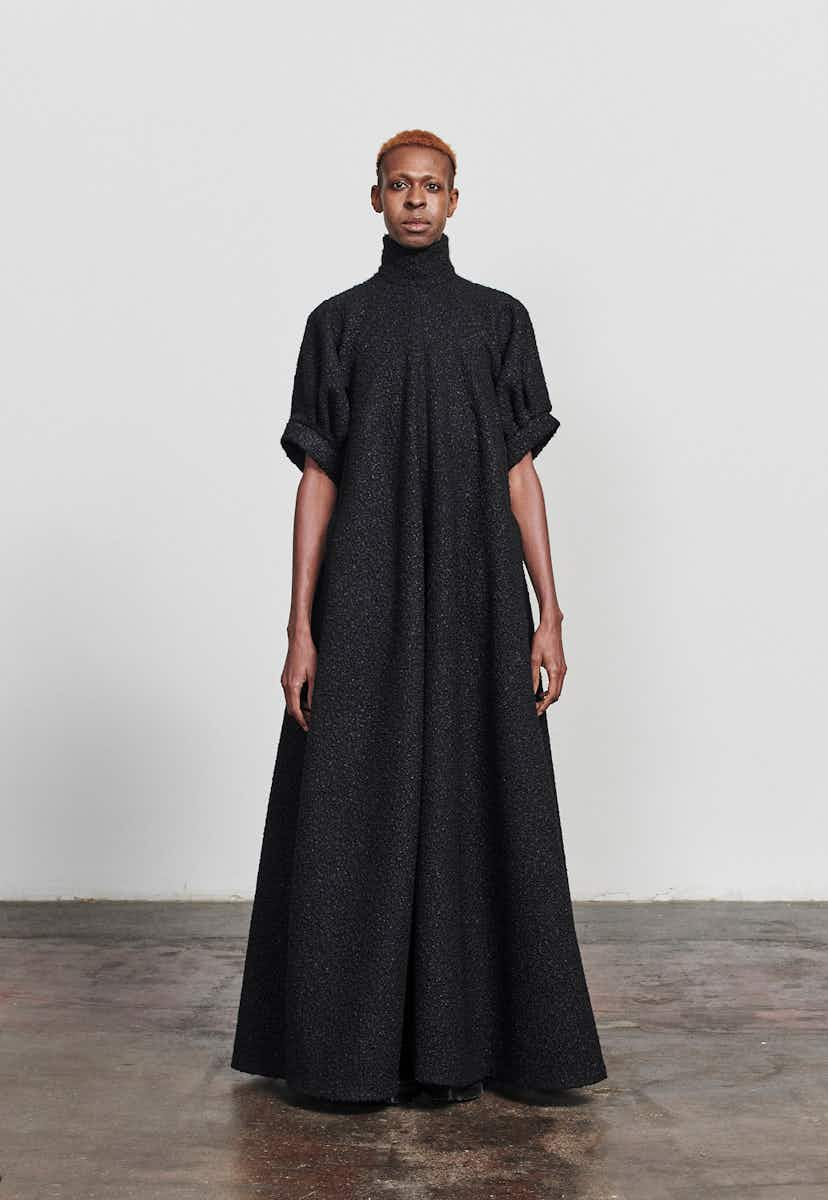 "The wider community of queer people, globally, have been hit incredibly hard by the pandemic," he says. ​"But also by the political and social situation that is happening in the UK and in America. I really wanted to create something that acted as a beacon of hope."
The collection, styled by Katie Grand, is divided into three distinct sub-sections, opening with all-black, billowing gowns and restrained, belted waists, while a silk skirt is heavily distressed. Then, a gear-shift, as a shimmery, scarlet evening dress is followed by strong asymmetric cuts and a particularly tough leather mini-skirt. The light at the end of the tunnel, then, is ethereal white fabric draped across the body, and Art School's signature smock dress presented in its most refined interpretation yet, constructed from a delicate, sparkly knit.
There was a moment, Loweth admits, where he questioned the ethics of presenting a show in the middle of a pandemic, during which those in his community are struggling to make ends meet. But after a long discussion, pulling his team in, he decided it was the right thing to do. ​"I have the ability to give people a moment of hope," he says. ​"This show is really designed to act as that."
With models quite literally emerging from a cloud of dark into a not-so-distant light, this is Art School's most conceptually-grounded collection so far. Now, Loweth is keen to shake (some) aspects of the club kid association they've carried since their very first show in 2019 – an intention for the title, Ascension, itself.
"I'm here to prove queer people don't need to live in the shadows as a flash in the pan sort of thing," Loweth says. ​"I'm very serious about this being a long-term business, and for me to uplift as many people as I can along the way, for us to grow together."


More like this