Ashley Williams is bringing her party back to LFW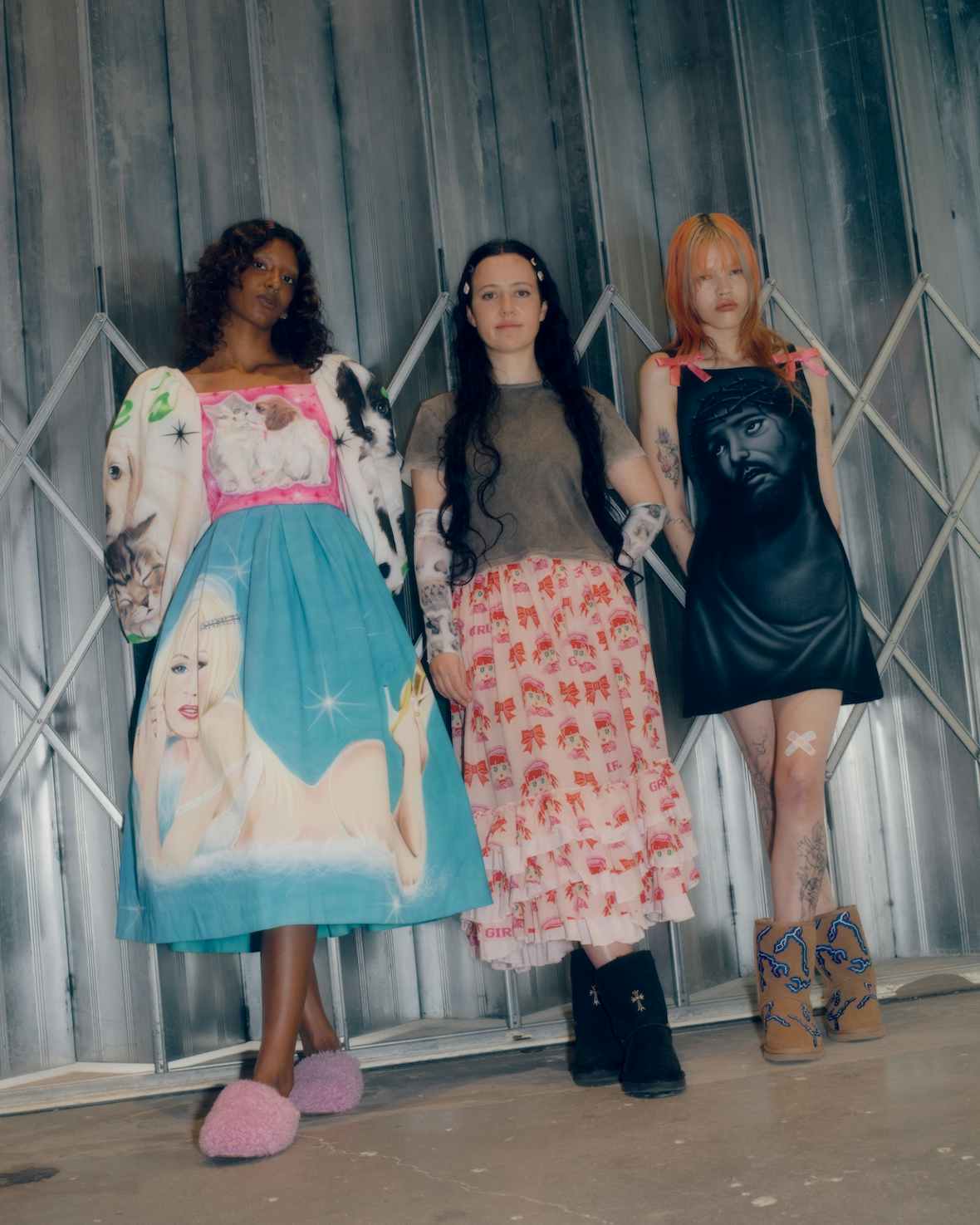 Fashion news of the week: Plus, Calvin Klein's hot new campaign, Ferragamo's Renaissance, and Telfar and Melissa's all-clear collab.

Fashion loves a comeback, dunnit?
Not that Ashley Williams ever left per se, but we've sorely missed her from the London Fashion Week schedule since she went on hiatus in 2020. This September, though, she'll make a long-awaited return to the line-up as part of Fashion East's XLNC programme funded by UGG.
XLNC was set up last year to offer a helping hand to the talent incubator's massive alumni, with KNWLS being the first recipient. As part of the fund, Williams will receive a £20,000 grant, as well as ​"significant investment" for the production costs of her upcoming show.
Ten years ago, Williams debuted as part of Fashion East for her inaugural collection fresh out of Westminster University, where she studied fashion design. A decade on, she's one of British fashion's best-loved cult designers. With sperm-printed fleeces, smutty slogan hairclips and a bubblin' hot-tub of saucy references, she's become the go-to for weirdos, clubbers, lovers and rioters alike. We're expecting nothing short of a big ol' knees-up for her return. Just how we like it.
Ashley Williams's off-schedule London Fashion Week show will take place on 16th September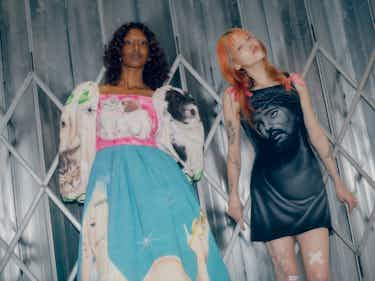 Ferragamo looks back to move forward
Since Maximilian Davis's debut as Ferragamo's creative director last year, the Italian house has gone back to its Hollywood roots, with the Manchester-born designer referencing its early years as cinema's golden age fave, all glamour and sexy sculptures. Now, Ferragamo is back in the motherland with a Renaissance-style shoot lensed in Florence. With the recurring faces of Davis's Ferragamo front and centre – including Mona Tougaard, Anok Yai, Vittoria Ceretti and FACE friend Zainab Jama – it's a celebration of the historic period's new ideas, philosophies, art practices and architectural innovation. A deep, deep rebirth, you might say. Consider this a sneak preview of what's in store at Ferragamo's SS24 show, which will be presented at Milan Fashion Week in September.

Gawp, gag and grab a piece from Ferragamo's AW23 collection at fer​rag​amo​.com. It's a work of art, baby!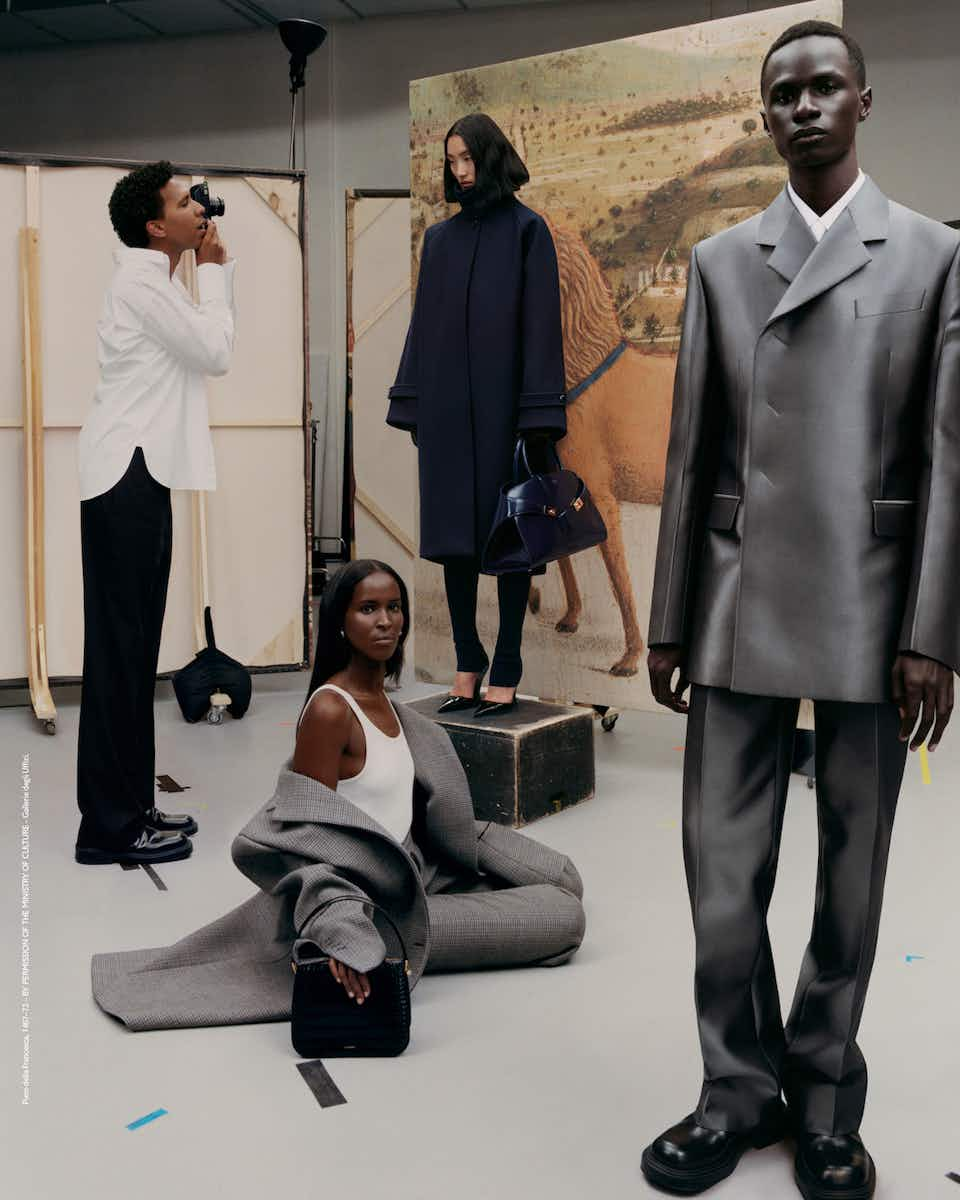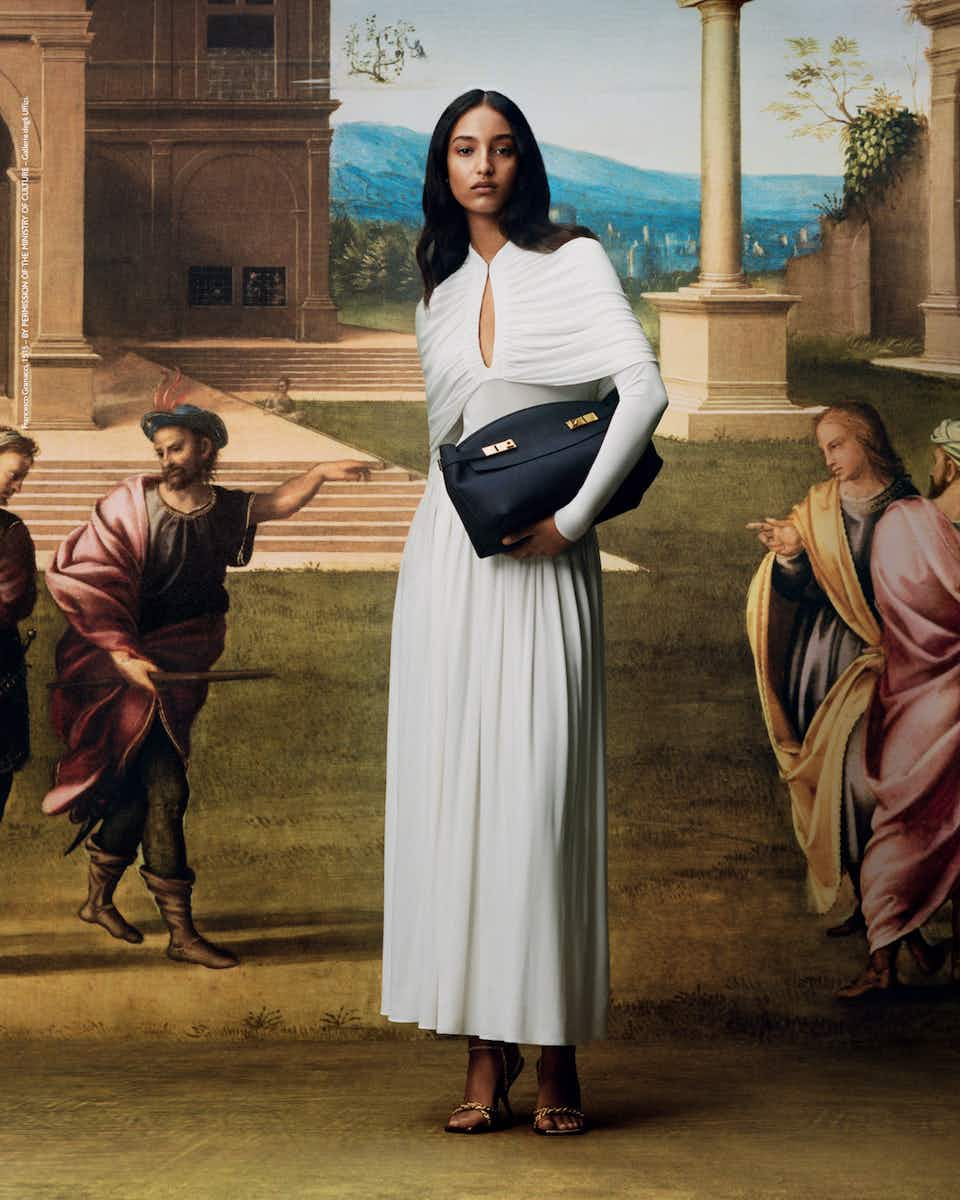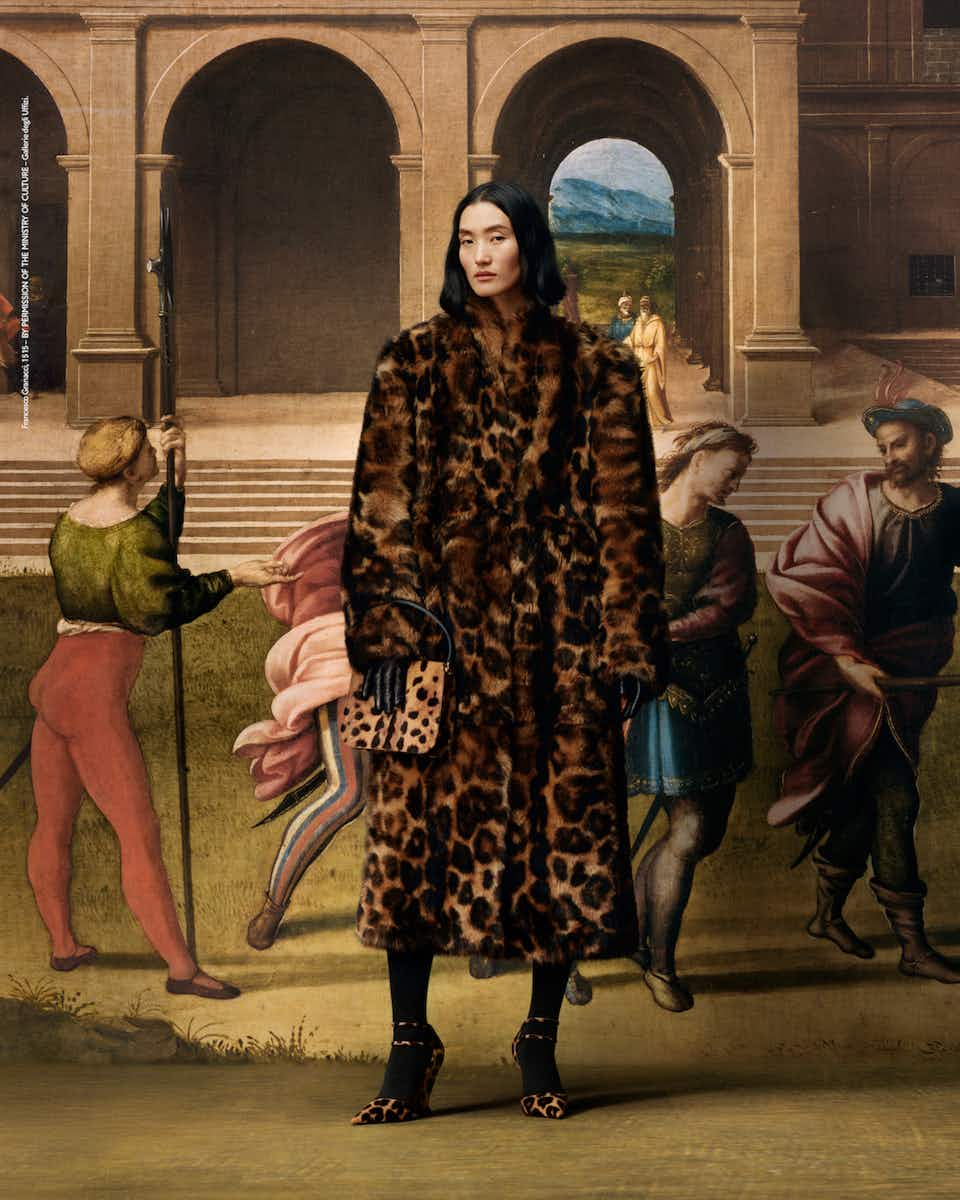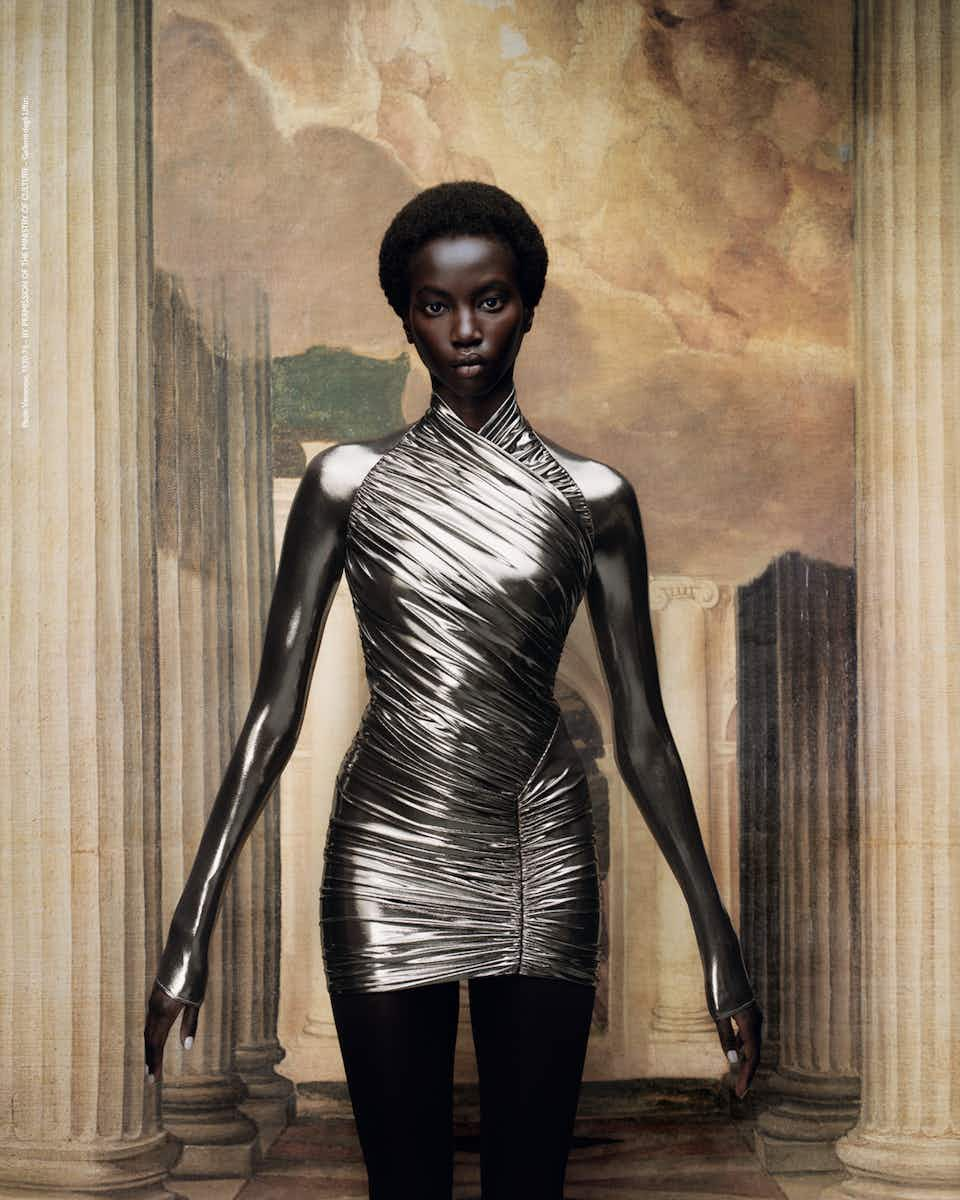 Calvin Klein casts Hollywood's Hot Young(ish) Things
Calvin Klein knows a thing or two about selling a pair of jeans. Beautiful people? Check. World-renowned fashion photographer? Check-check. Billboards so big you couldn't miss it if you tried? Well, obviously. The brand's AW23 campaign doubles down on that formula, with Alexa Demie, Kendall Jenner, Jennie of Blackpink and Kid Cudi amongst this season's faces, and dynamite duo Inez & Vinoodh behind the lens. Posing up a storm on stage, poolside, in a dressing room and against a kitchen sink, the black and white shots reminded us of a certain supermodel from Croydon… Wait, are the ​'90s back again?

Pick your poison at calvin​klein​.co​.uk. Unless you're after bootcuts. Leave those in the ​'90s, alright?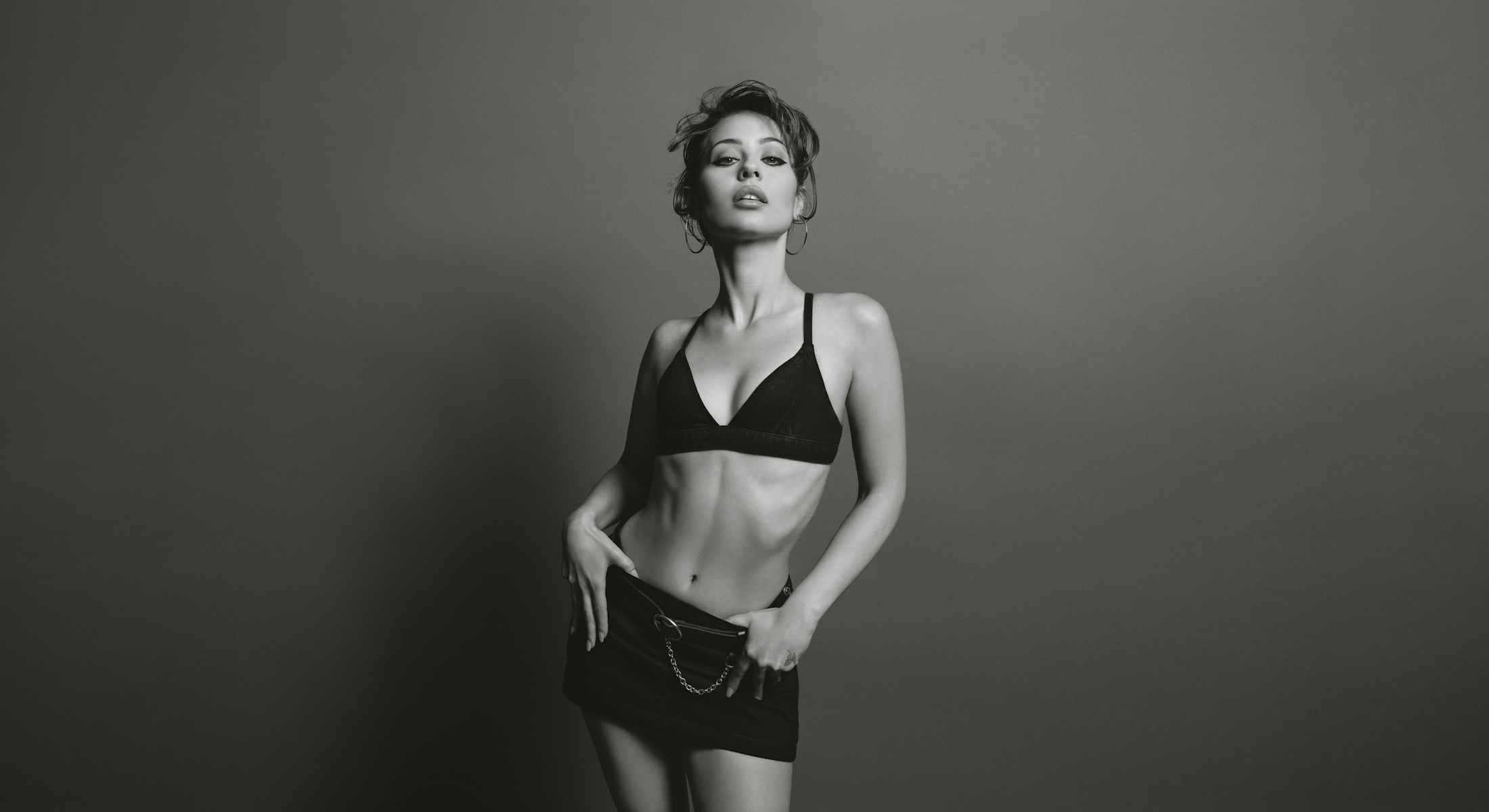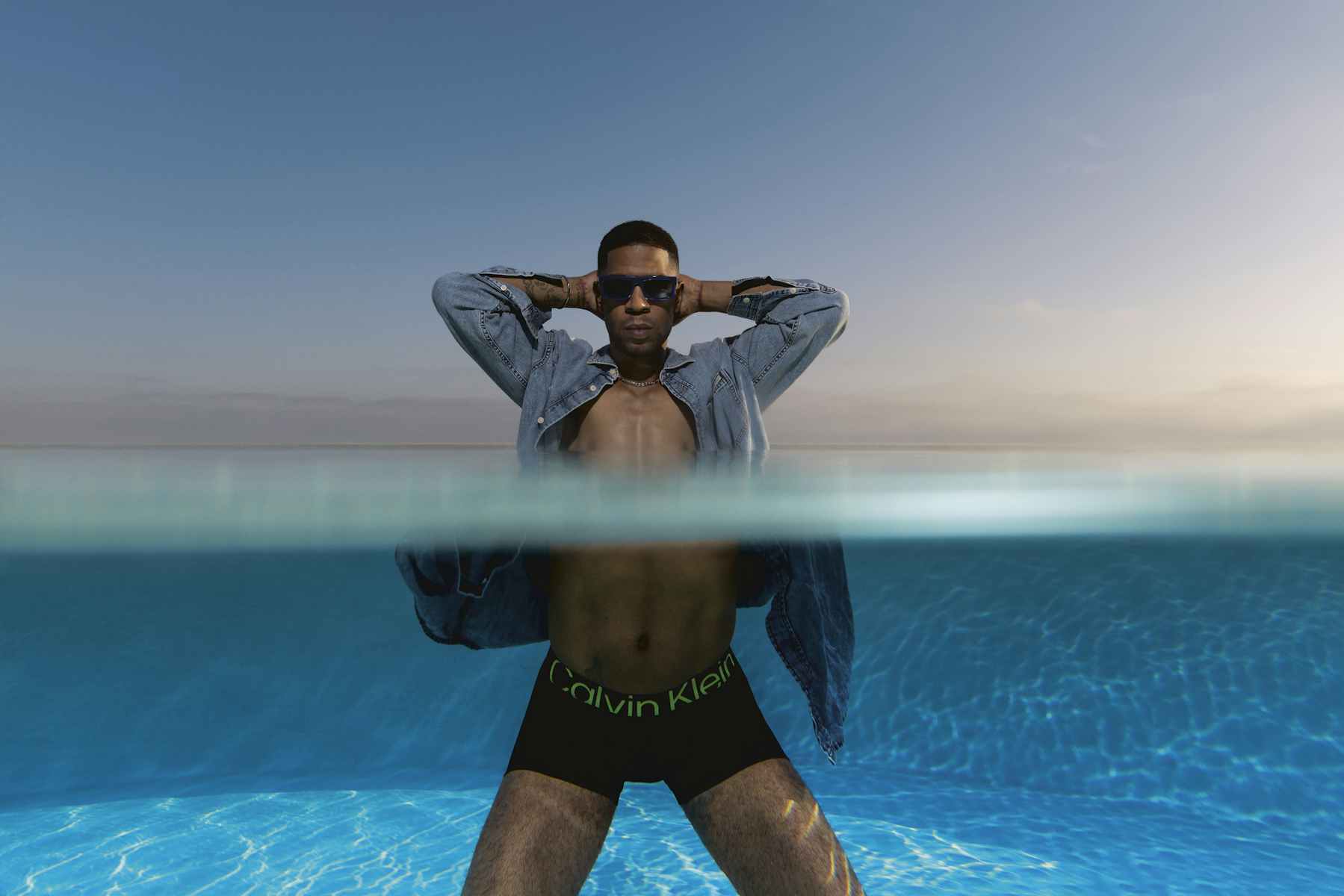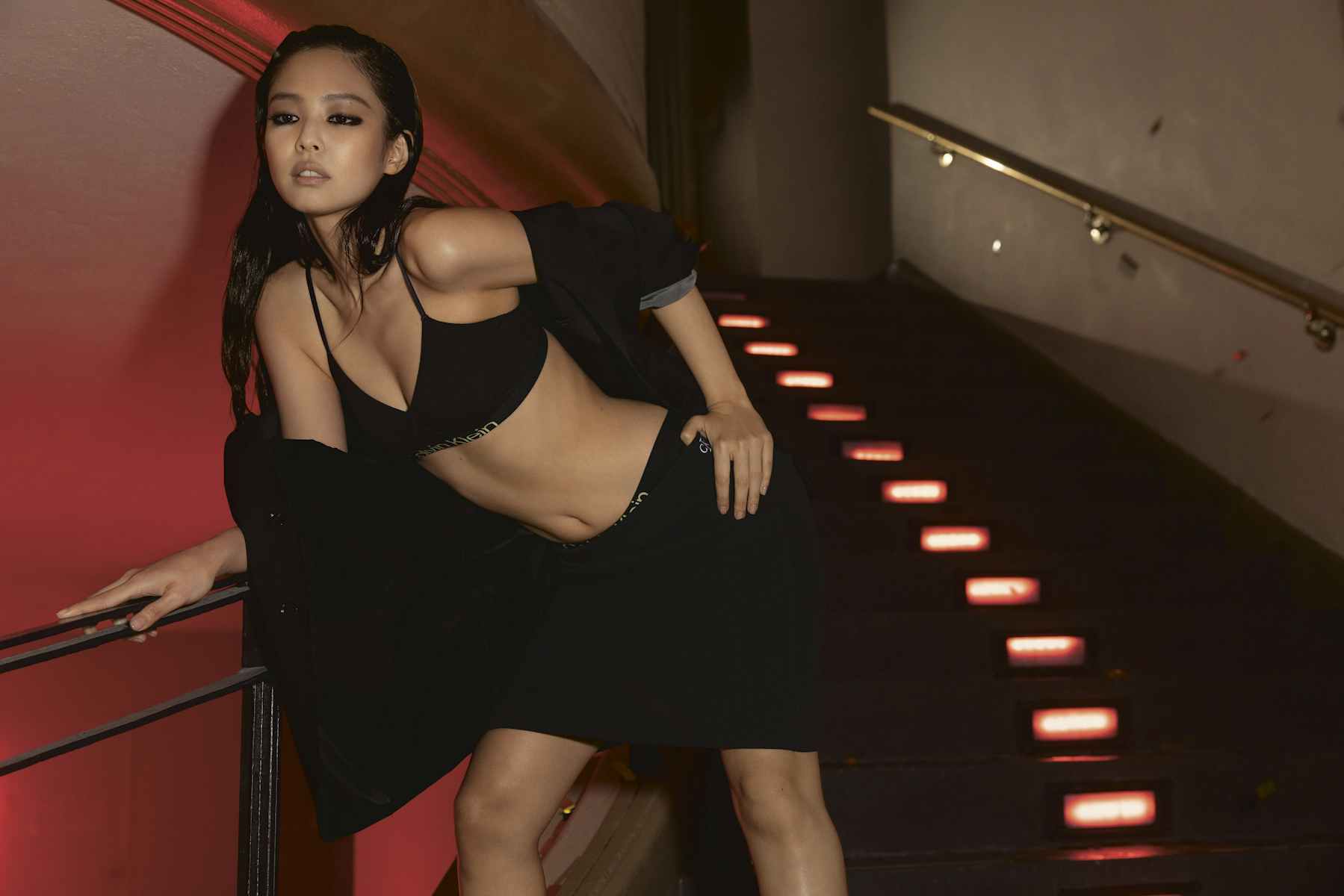 Telfar and Melissa get the all-clear
Back in the ring for round two, Telfar and Melissa have teamed up again, armed with plenty of new baggage following last month's debut, sold-out collab. Then they offered up entirely clear Telfar bags – you know the ones – made using Melissa's signature sustainable Melflex material (the one that smells like bubblegum). Now, the Telly Jelly collection has been given a fresh spin, with new pieces in less transparent shades of pink, brown and black, and a bonus pair of matching slides.
Bag a bag at tel​far​.net and on shop​melis​sa​.com on 21st August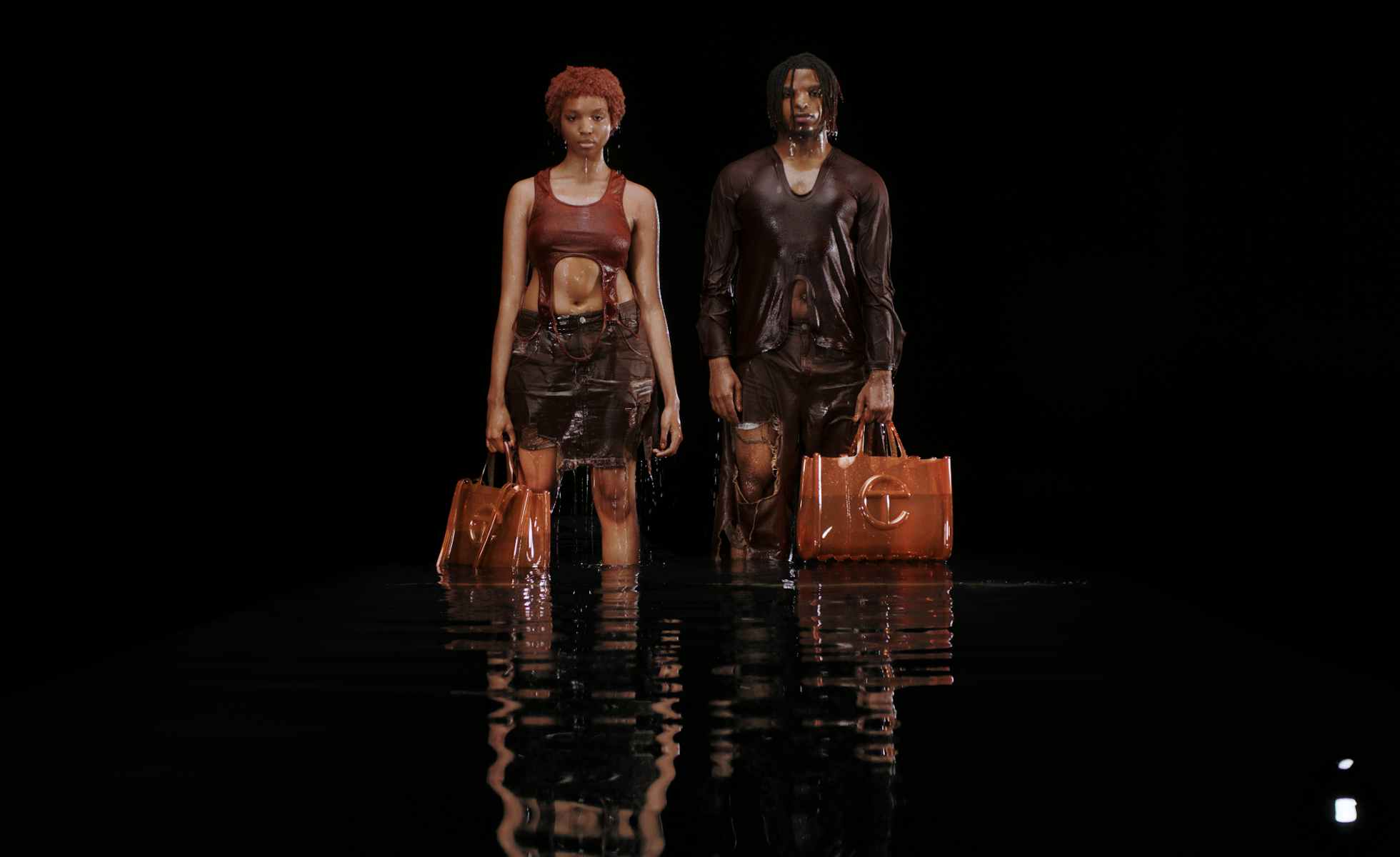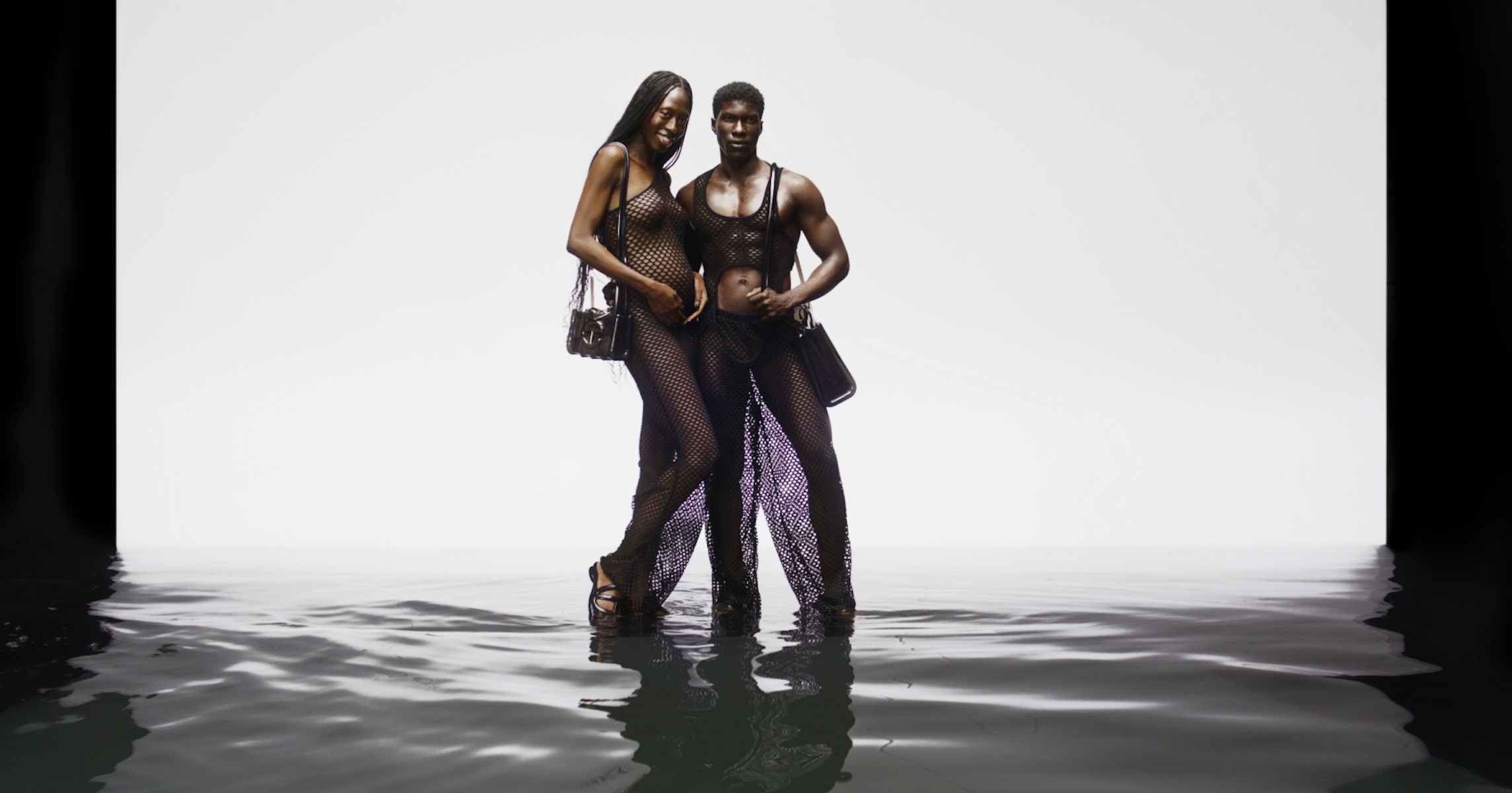 More like this