Ashley Williams girls can do both

The designer discusses her SS20 collection – featuring patchwork sweaters and flamboyant party dresses – shown at Seoul Fashion Week.
It's the tongue-in-cheek ethos and fizzing energy of Ashley Williams' namesake label that makes it so darkly appealing. That, and the designer's ability to straddle good-taste and bad-taste for a distinctive high-low appeal.
Saturday morning track pants, zip-up fleeces and skater-girl hoodies sit alongside pristine Saturday night party dresses because that's the way it should be. And, let's face it – who doesn't do both?
This season Williams skipped London Fashion Week and made her Seoul Fashion Week debut instead. Shown at the Zaha Hadid-designed Dongdaemun Design Plaza, Williams' SS20 collection felt right at home within the city's energy and the authentic, individual looks seen on the streets of Seoul were mirrored with a collection shown on a cast of Asian models.
"We wanted to use as many girls local to Seoul as possible to represent the city we were showing in," says Williams lying on the bed of her hotel room (wearing a neon green wig and testing out new Instagram filters, we might add).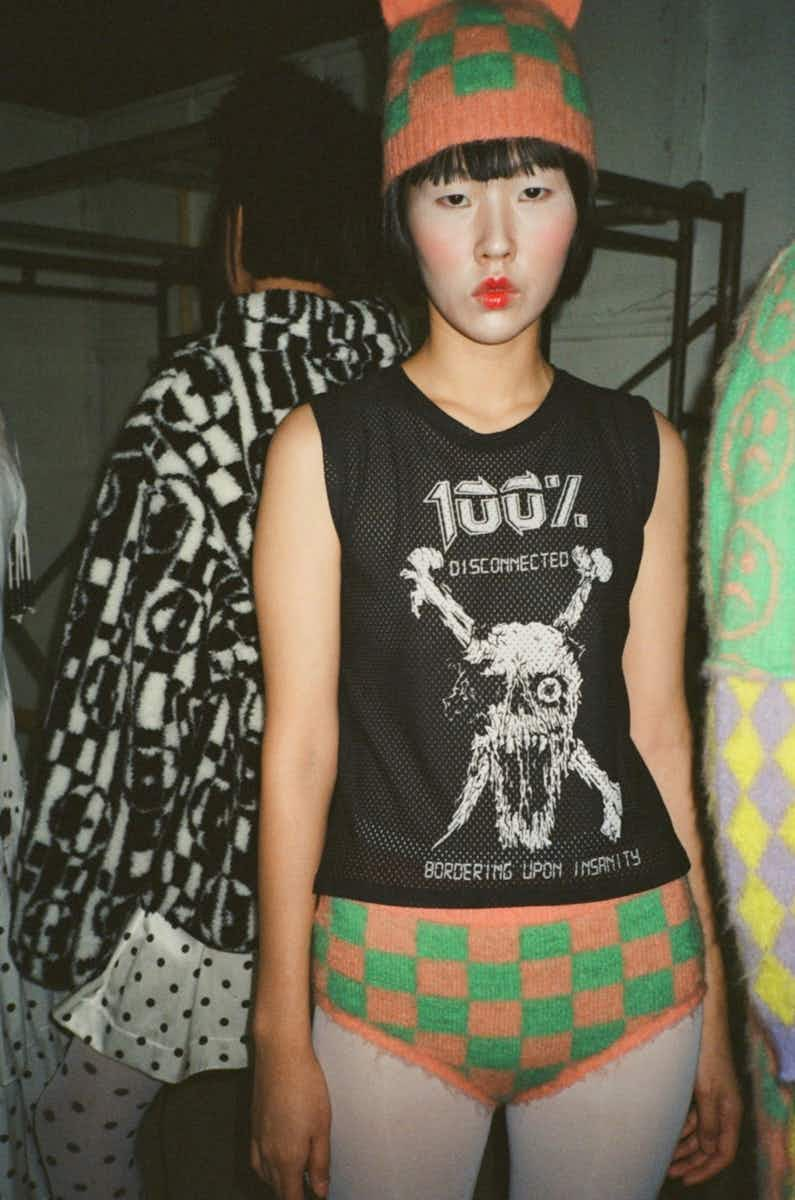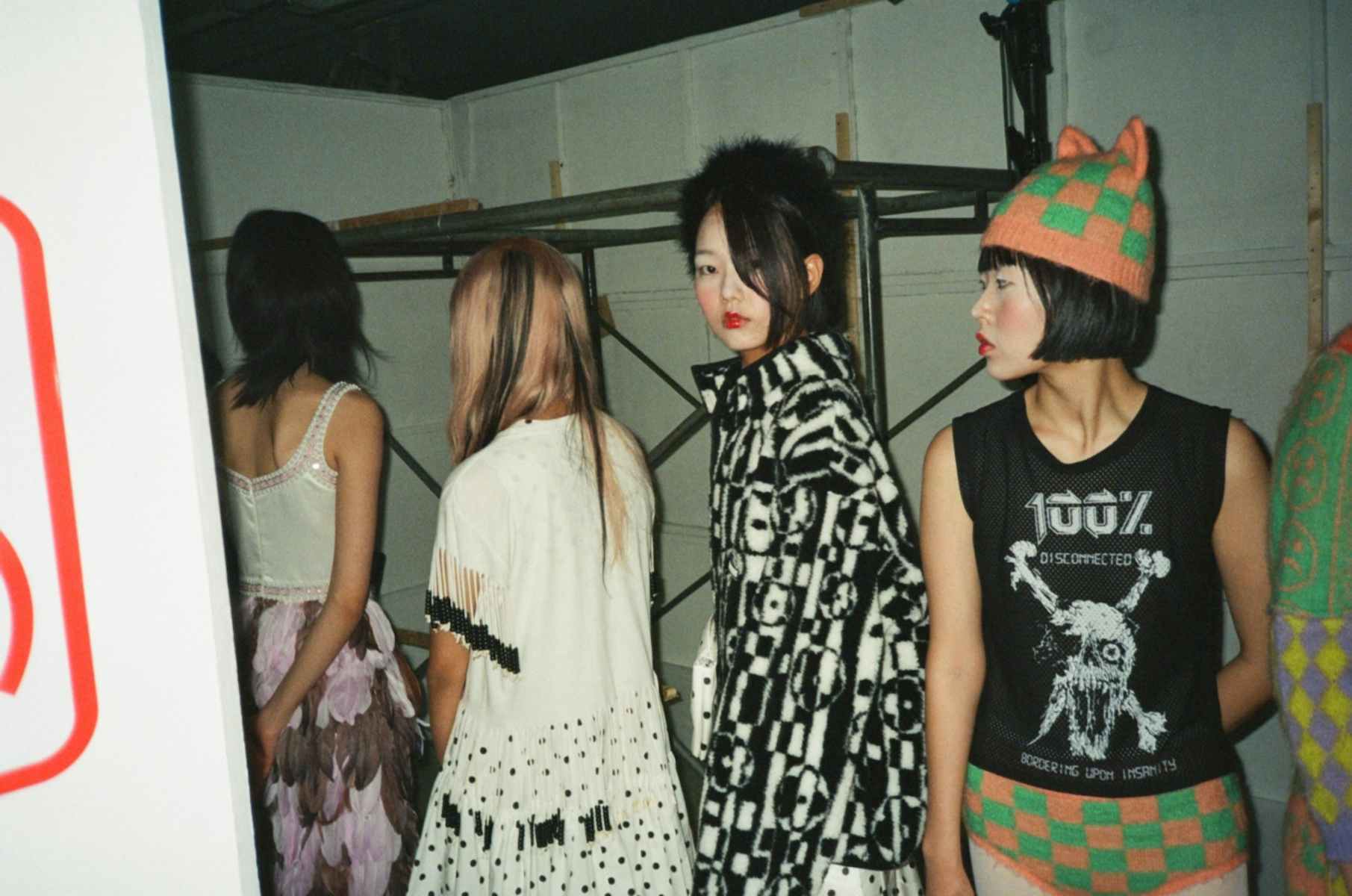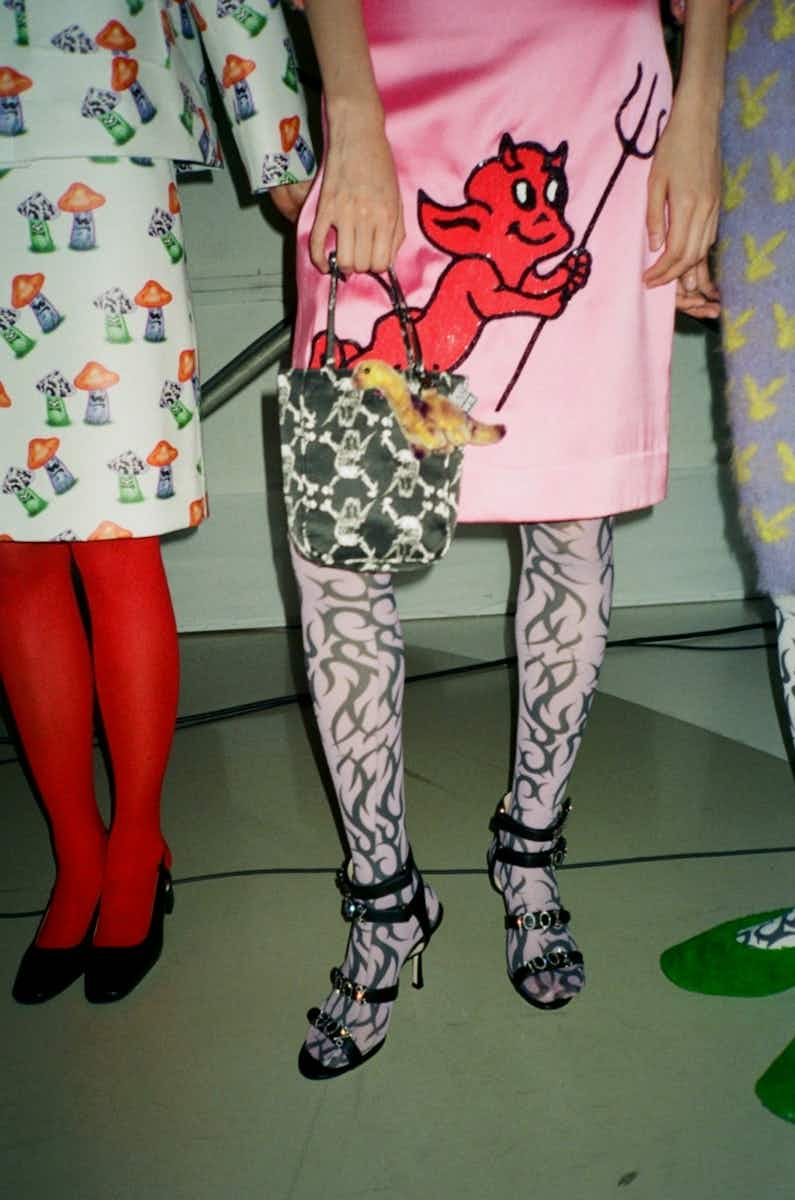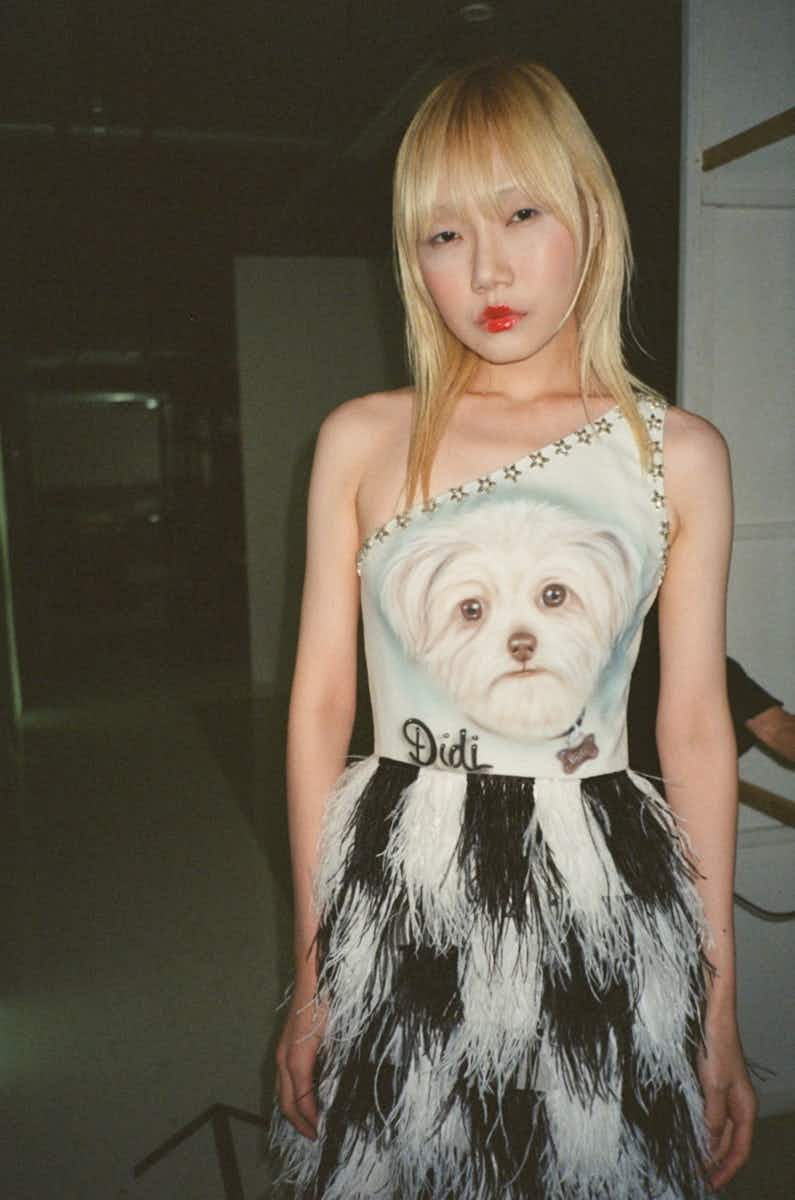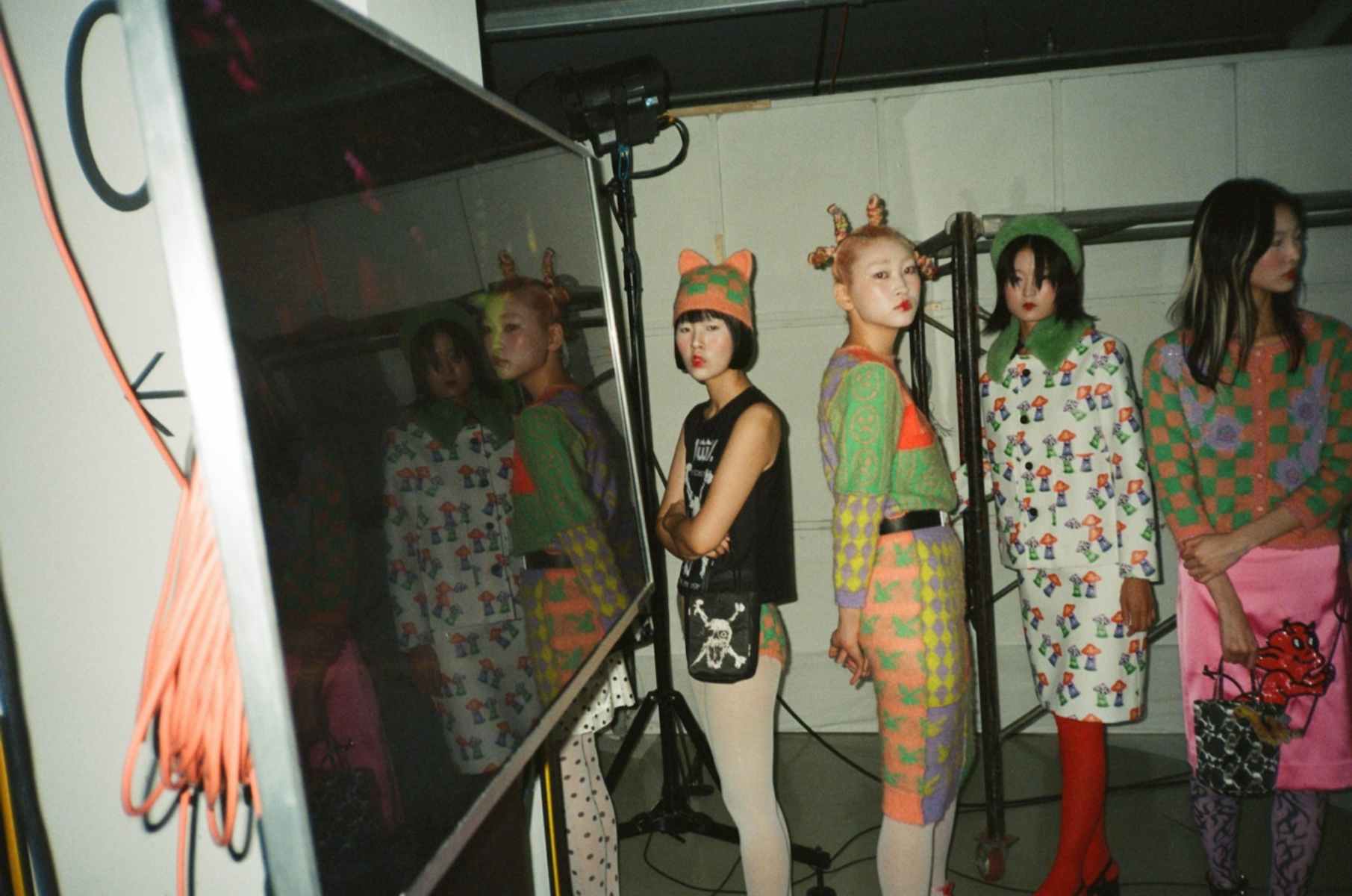 "Past the obvious of the girls visually having to work with the collection, the common thread was that they all radiated originality which was engaging and compelling," she continues. ​"They were all incredibly beautiful in a perfectly imperfect kind of way that really personified the season and brand. It was one of my favourite ever castings we have done."
Cutesy bunnies, emojis and Williams' signature ​"cherub devil" all appeared in the collection, on ice cream-hued patchwork sweaters and a bubblegum-pink silk skirt. An airbrush painting of the Venus de Milo sat pretty on a fringed tee that conjured memories of family holidays to exotic – or not so exotic – destinations. And having applied slogans that comment on the world around her to clothing and diamanté barrettes in previous collections – see ​"Last chance to escape planet earth" and ​"Where will you spend eternity?" – Williams' SS20 watchwords read closer to home: ​"100% disconnected" and ​"Meditate" serving as a nod to the increasingly connected world we live in. So how does Williams switch off?
"That's what I'm trying to figure out right now and for me it's more about switching back on," she explains. ​"I feel significantly unbalanced at the moment and seem to find myself living in a degree of chaos, despite my best intentions not to. So I'm trying to change this as I've recently realised it's actually not very good for me.
"At the moment I'm just trying to reconnect with nature and to re-sensitise myself to the little things in life, as I feel I've become desensitised and distracted by technology by living in a city." According to Williams, she's making it up as she goes along. ​"I don't have much advice to offer on it as of yet. Wish me luck!"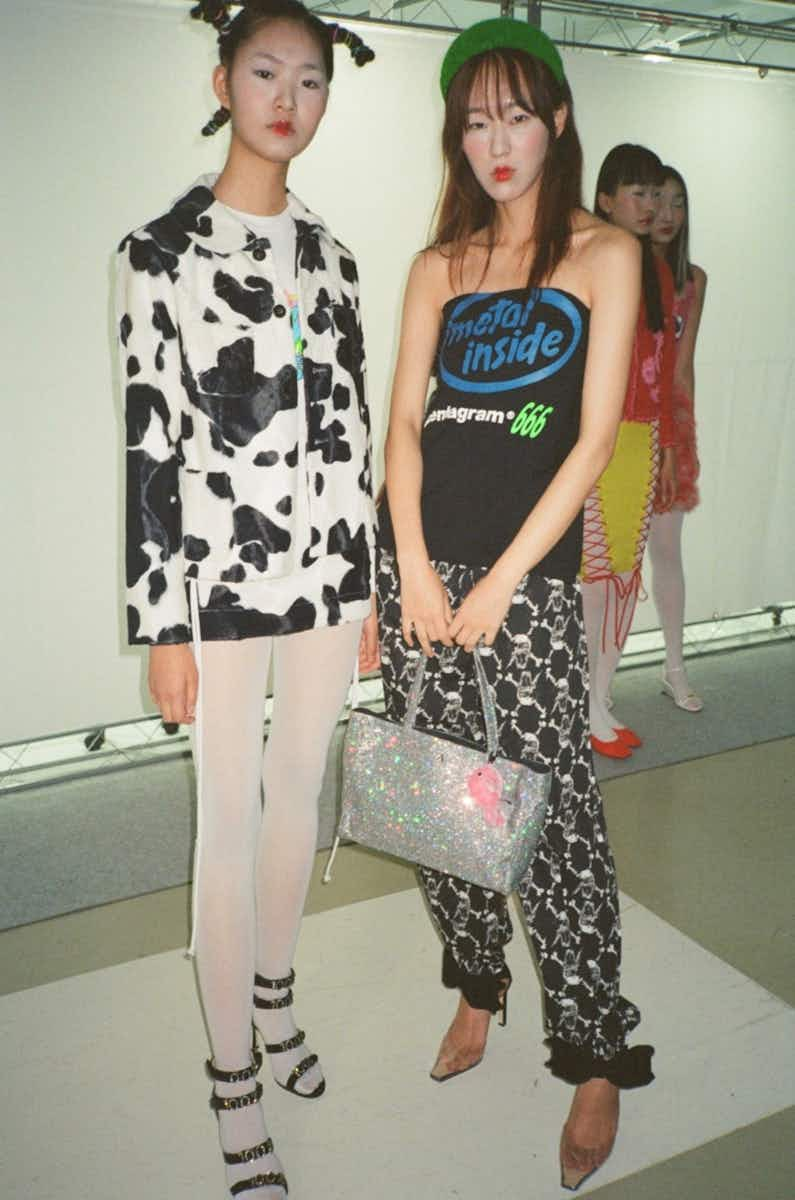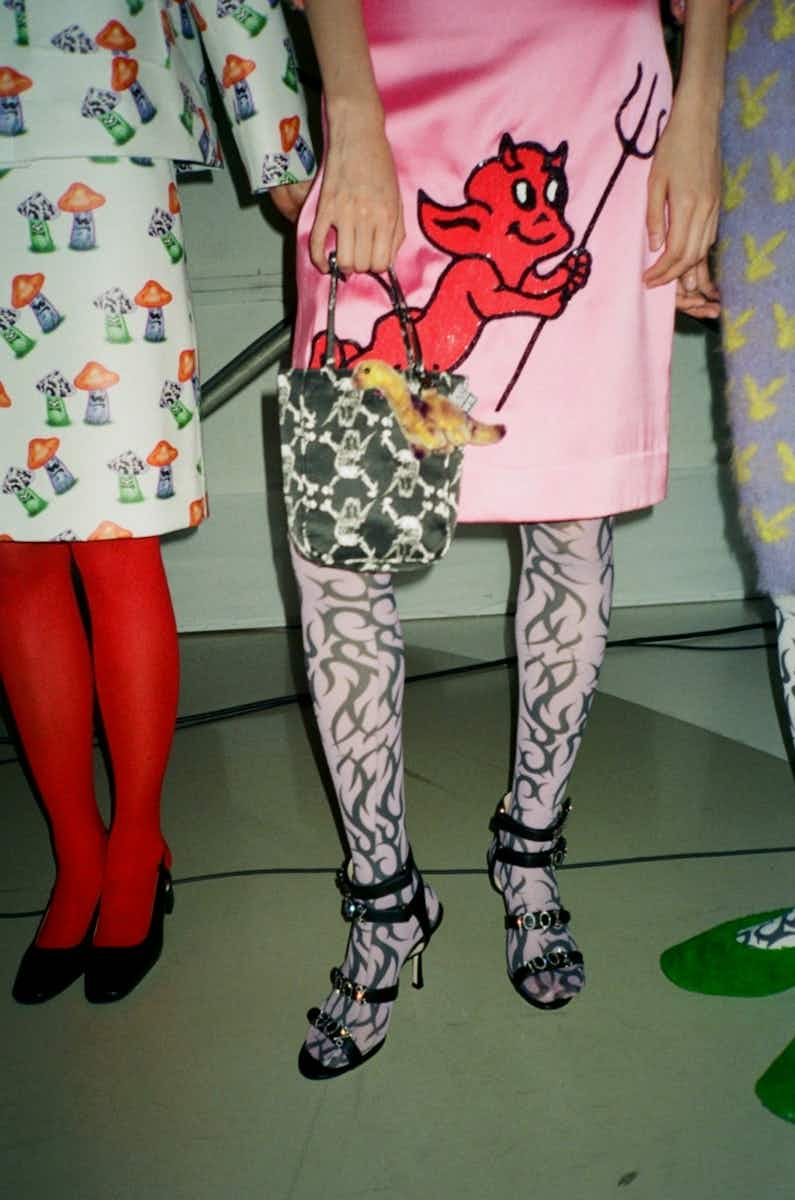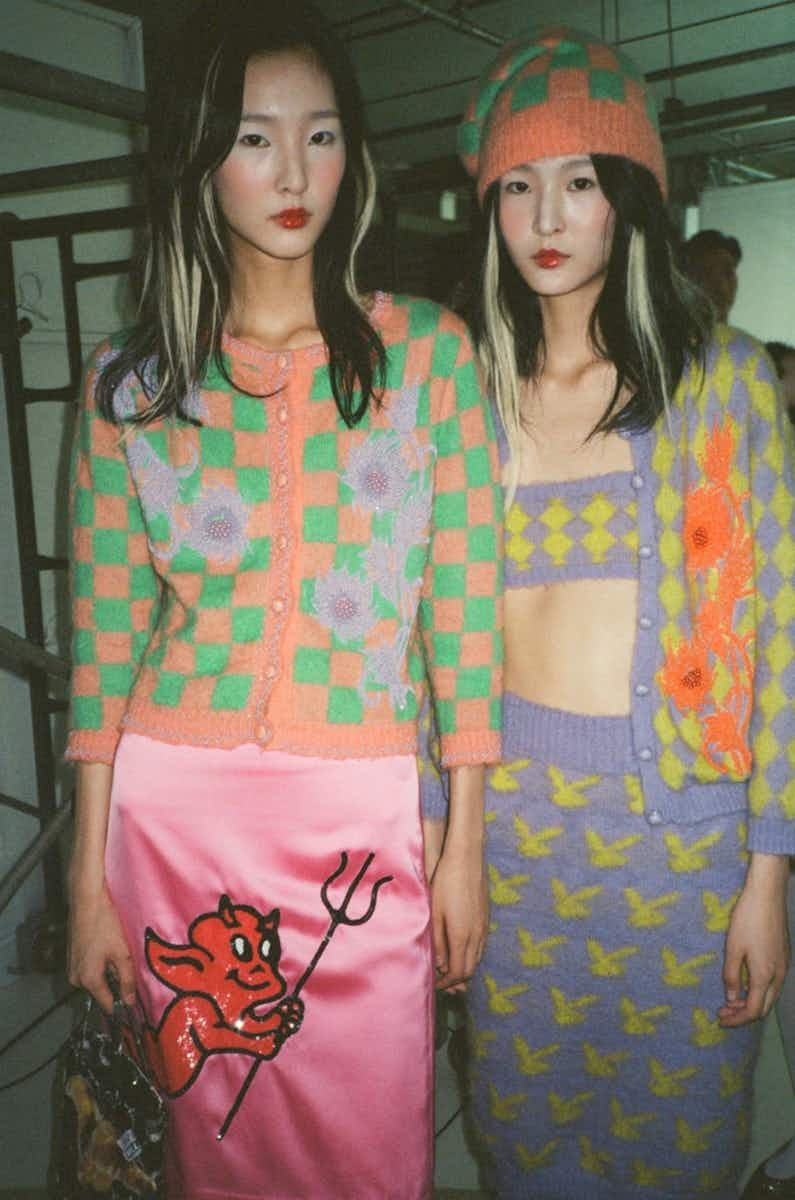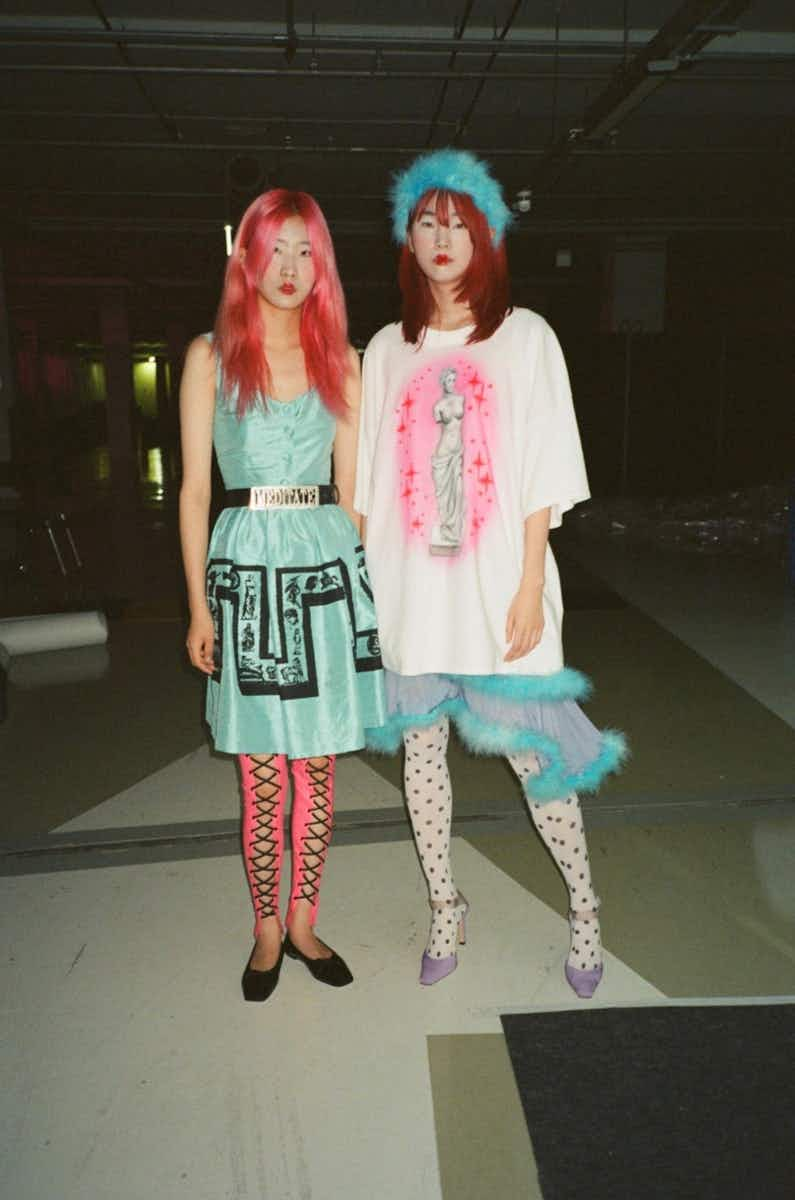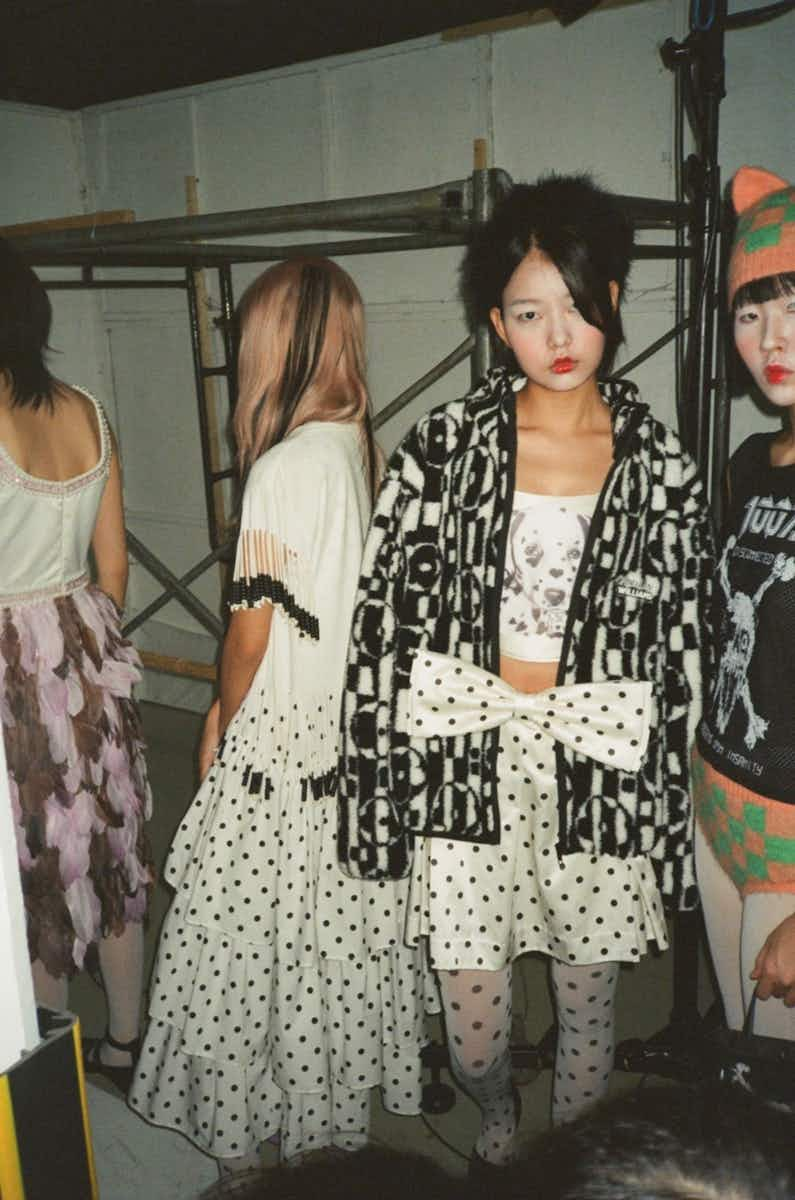 Further personal references permeated the show. Her cute pet dog Didi made a cameo airbrushed onto the ​"best friends" mini bag and on waist-cinching corsets – new for the label this season. And, appearing in black, white and Pepto-Bismol pink, the corsets featured a number of other, equally as cute, canines too. ("Didi is real but the other dogs are her imaginary friends.")
"I've been thinking about doing corsets for a long time," says Williams. ​"This season they really worked with the graphics and the balances and contrasts we were trying to create in the looks through the textures and silhouettes." Said corsets were complemented by full feather skirts and flamboyant party dresses.
Whichever her dress of choice, these are the kinds of frocks a woman wears when she wants to let her hair loose. But where is she wearing them?
"To a halloween party with her friends," Williams says, still wearing the neon green wig.

More like this