Bottega Veneta shakes hands with Italy's bottegas

Today, the Italian house launched Bottega for Bottegas, a project platforming the country's independent food, drink and culture craftsmanship.

'Tis the season of giving. So from one Bottega to another, Italian luxury house Bottega Veneta is handing over its global platforms – stores, site and ad spaces – to bottegas ("creative workshops") across Italy.
The project, titled Bottega for Bottegas, comes out of the house's mission to share the love for independent Italian artisans and support their craft by sharing their well-established spaces both digital and IRL, providing ample room for them to shout and be seen over the festive period.
Having selected 12 bottegas from all corners of Italy, including Campania, Liguria, Veneto and Lombardy, each bottega specialises in a different craft, but all are embedded in Italian culture in some way or another.

Dating back to the Italian unification in Piemonte in 1871, Krumiri Rossi makes legendary biscuits, with fans including former US president Bill Clinton, who wrote about them in a 1998 letter describing them as ​"wonderful". Meanwhile, Bottega Cantina Bisson specialises in native Ligurian wines. Its founder, Pierluigi Lugano, started his career at the age of six when he made his first batch of wine in a jam jar using grapes from a friend's vineyard. The Vanini family, which owns Olio Vanini, has been making olive oil for over 170 years using its own olive trees overlooking Lake Como.
"Bottega Veneta is known globally for its products' quality and differentiation. These are aspects that we have always looked for in our work and being involved in this important project is, for us, a great satisfaction," says Alessandro Respighi, co-owner of Respighi Drums. ​"This makes us understand that we are on the right path to bring the Italian products to be known worldwide."

Similarly, Laura Martelli of pasta manufacturers Pastificio Martelli is looking forward to the project, hoping that it will give her family's company some well-deserved spotlight: ​"Thanks to the Bottega for Bottegas project, our product in particular, and the Made in Italy in general, will shine as it's deserved. We are proud to have been chosen by Bottega Veneta."
Bottega for Bottegas launches today on bot​te​gavene​ta​.com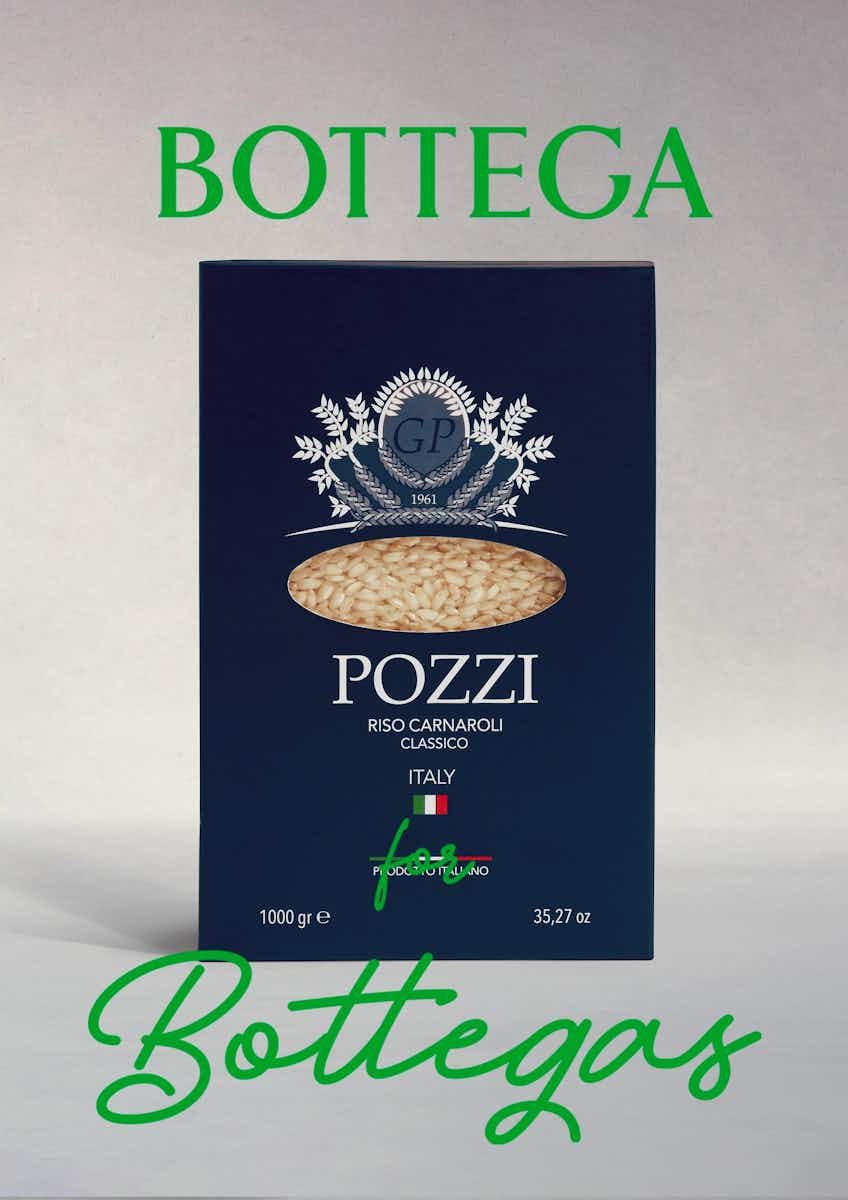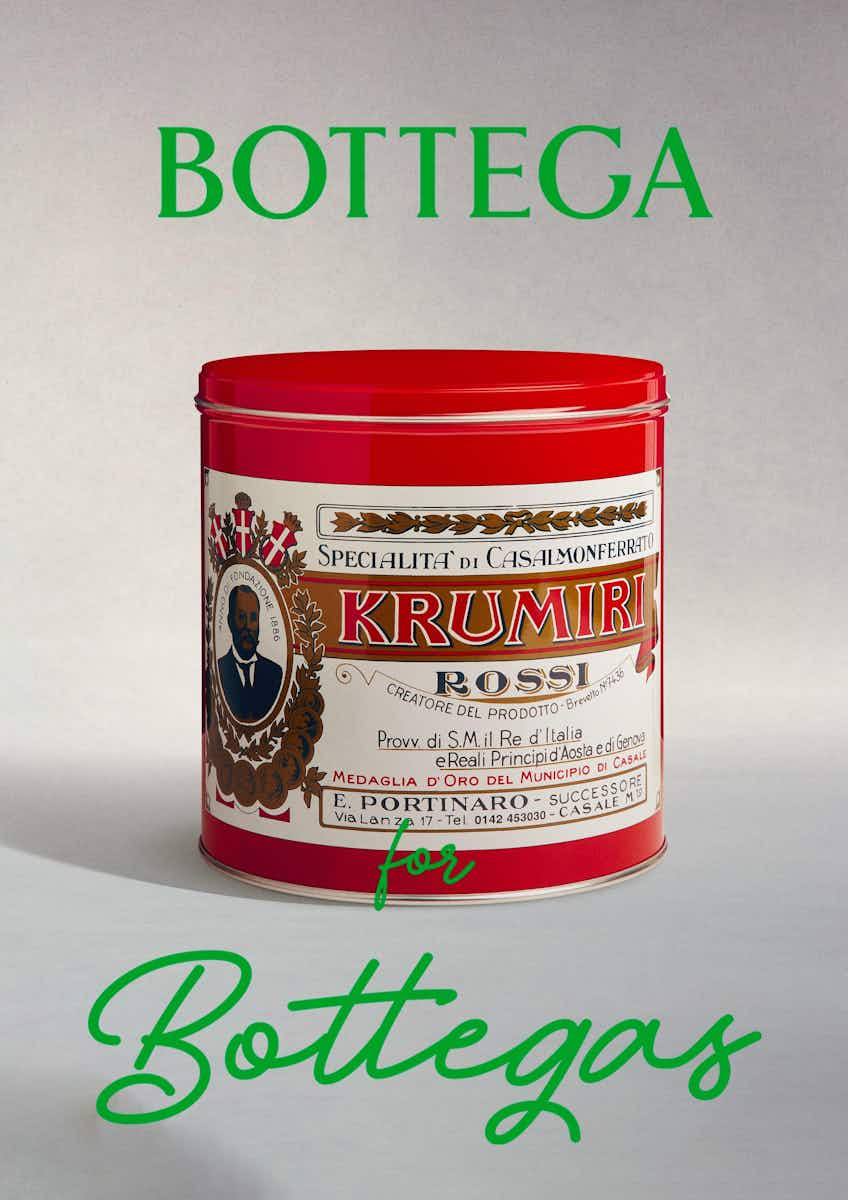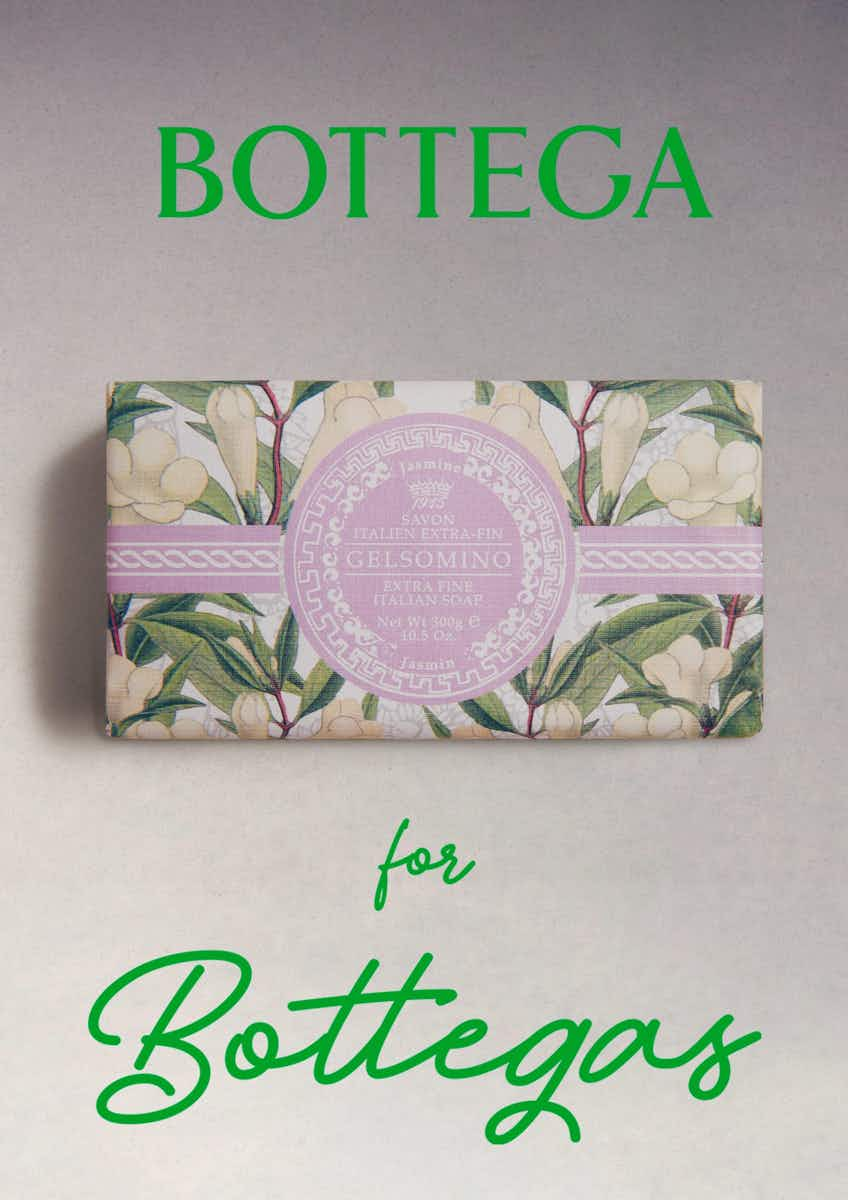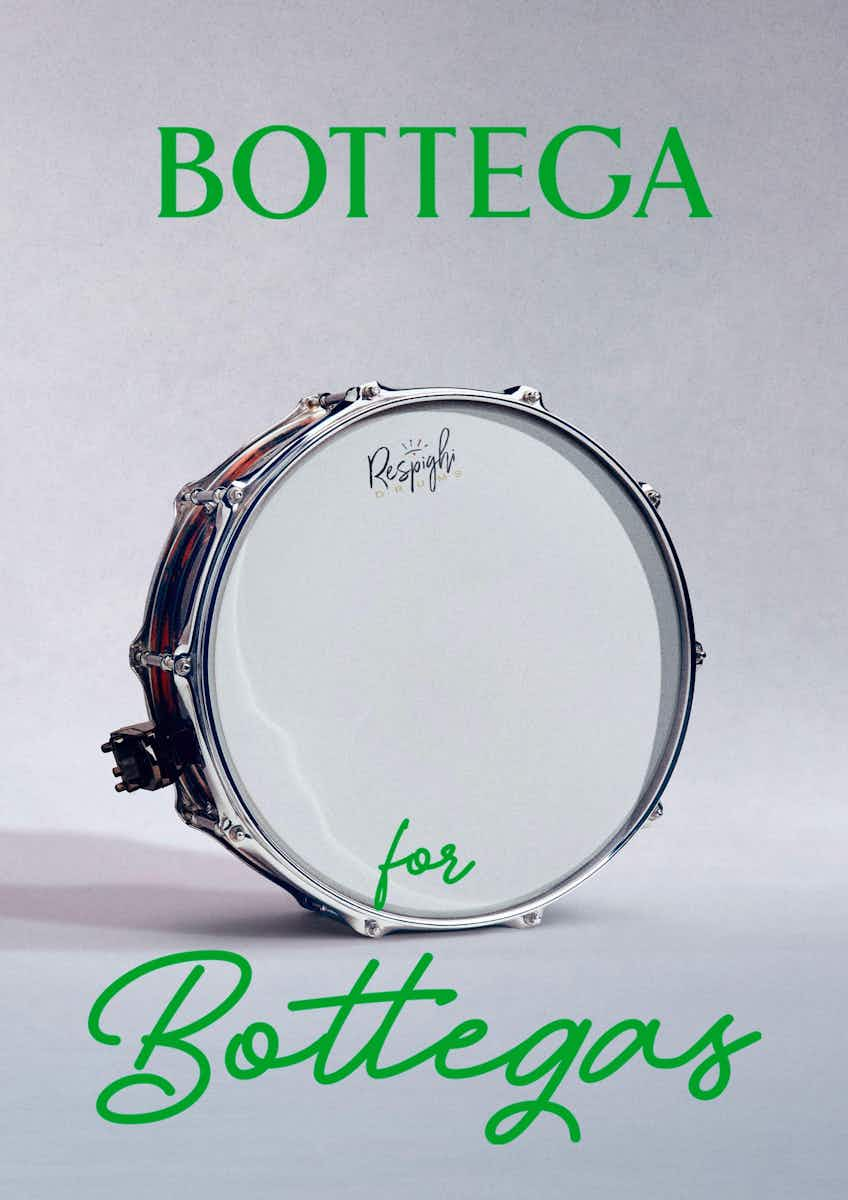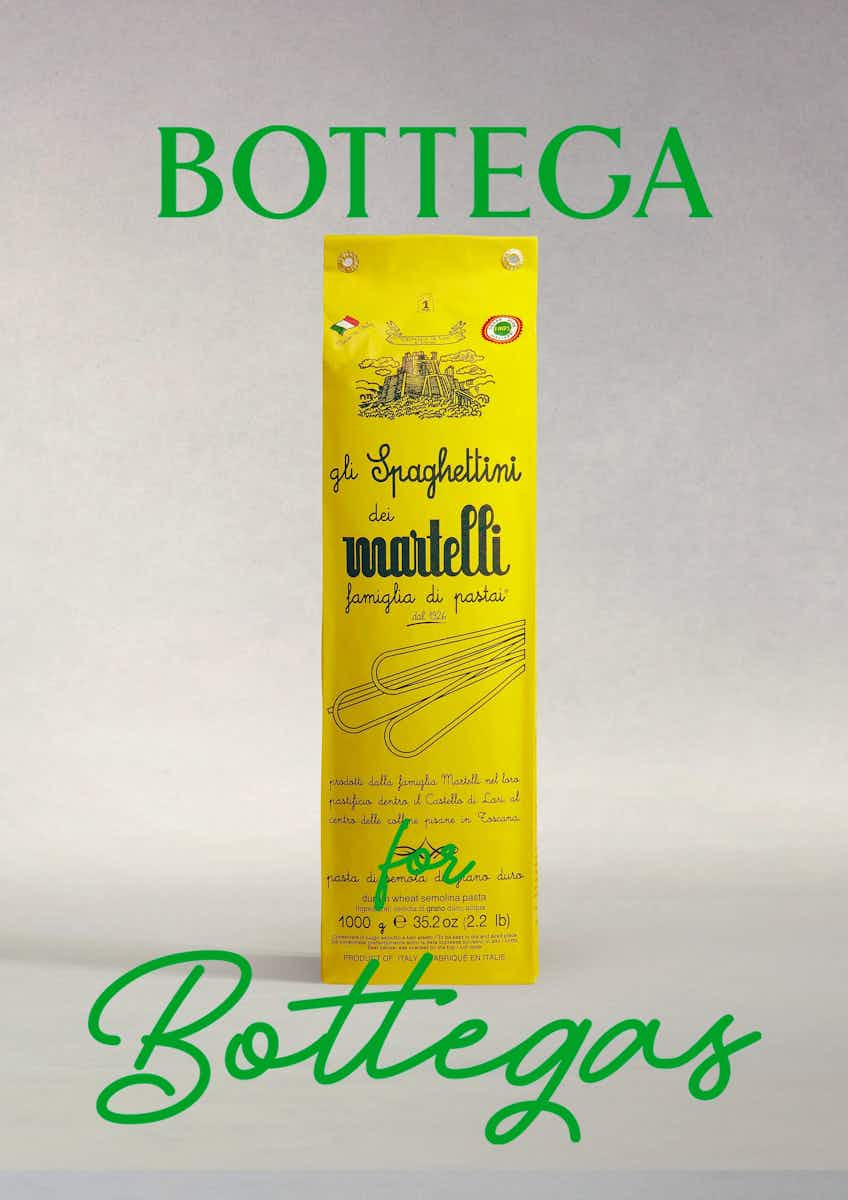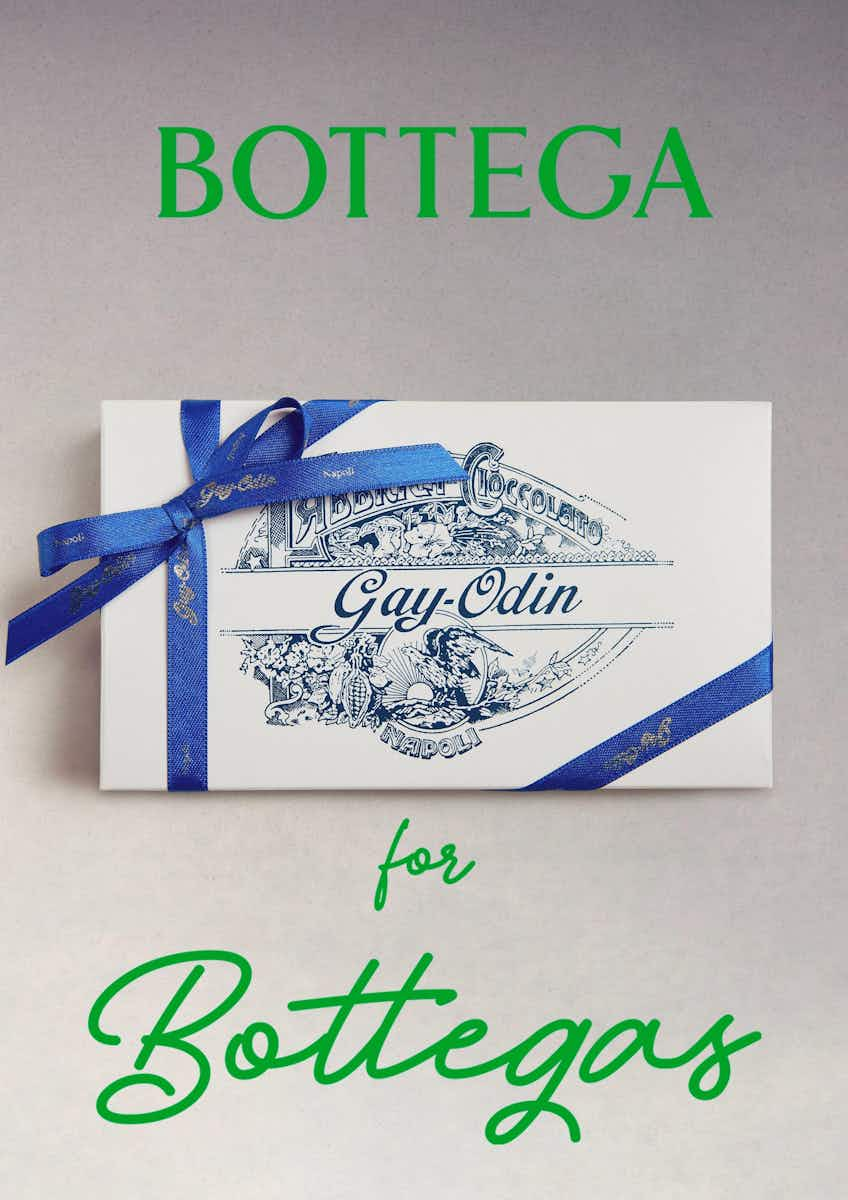 More like this