Burberry SS23 was the brand at its contradictory best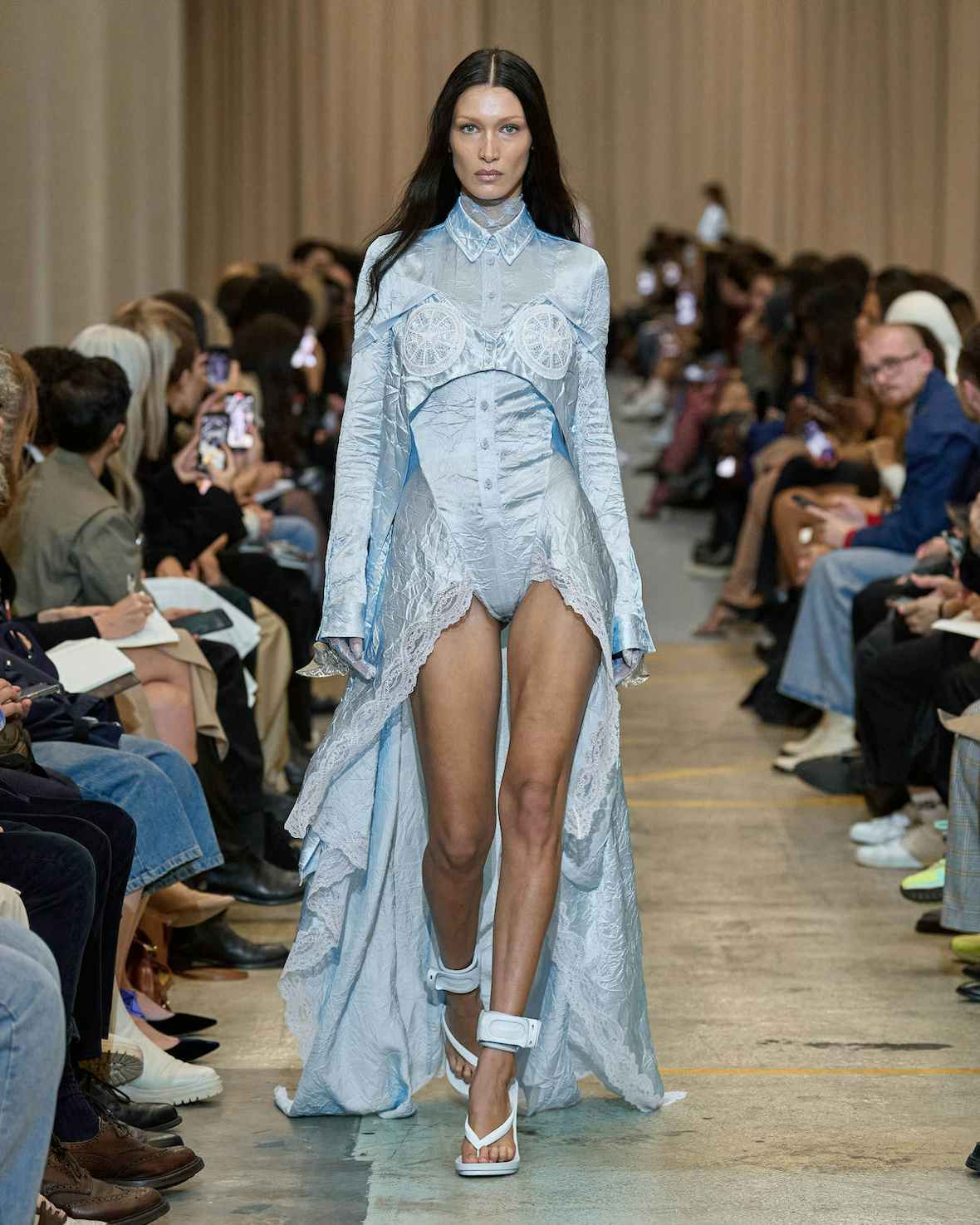 Goths at the beach in a warehouse in Bermondsey? It could only be Burberry.

The setting for Burberry's SS23 show was testament to just how far the luxury brand's fantasies of Britishness have travelled.

Held inside a cavernous warehouse on an industrial estate in Bermondsey (Burbmondsey?), it was a location that exemplified the world-colliding appeal the brand has cultivated in recent years; starting with previous creative director Christopher Bailey's re-embrace of the Haymarket check, and continuing with Ricardo Tisci's push and pull between raw and refined.

The collection was, according to Tisci, inspired by the "[British] beach as a place where humanity meets. That tension between dressing and undressing, between revelation and protection, underwear and outerwear … [it] all feels relevant to now and part of Burberry's modern DNA."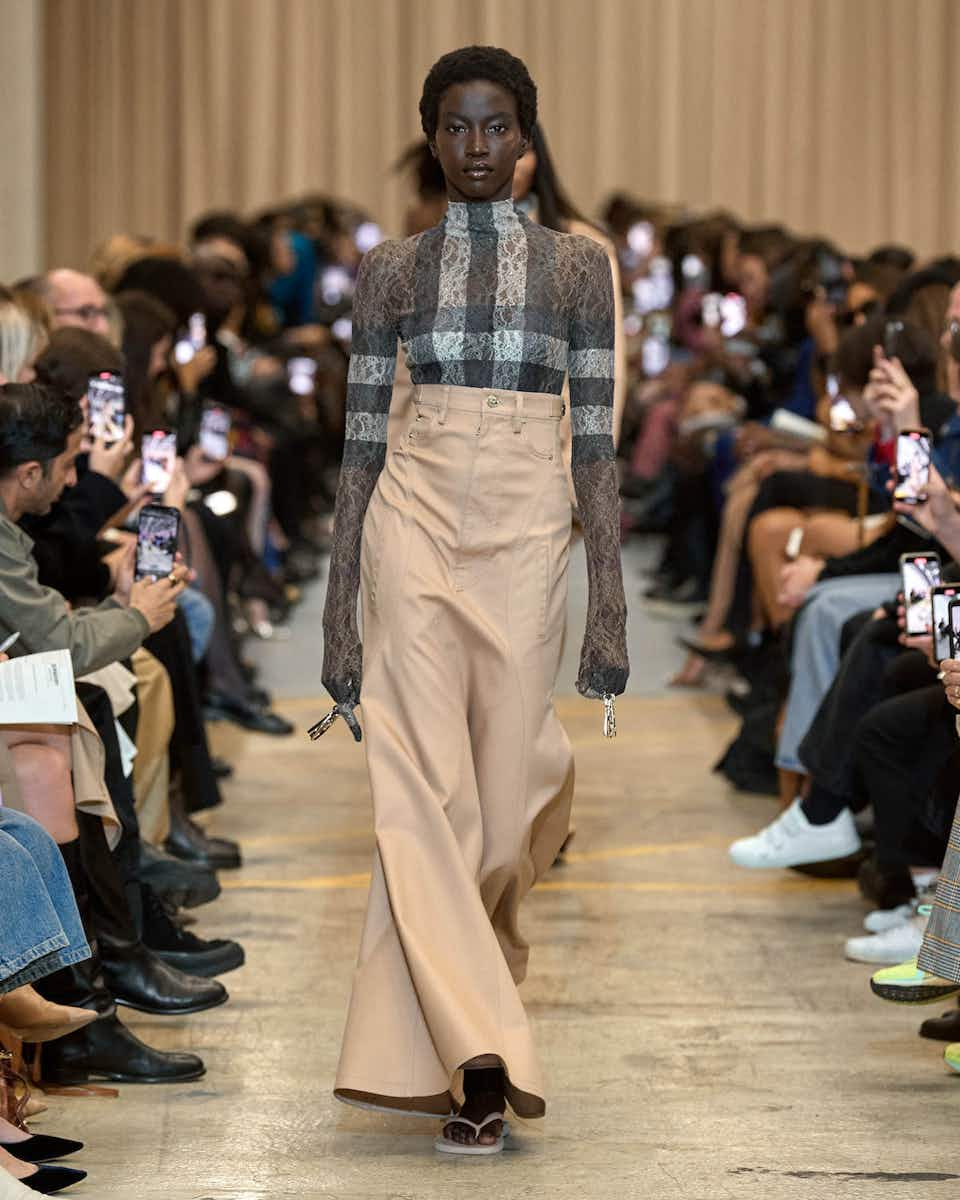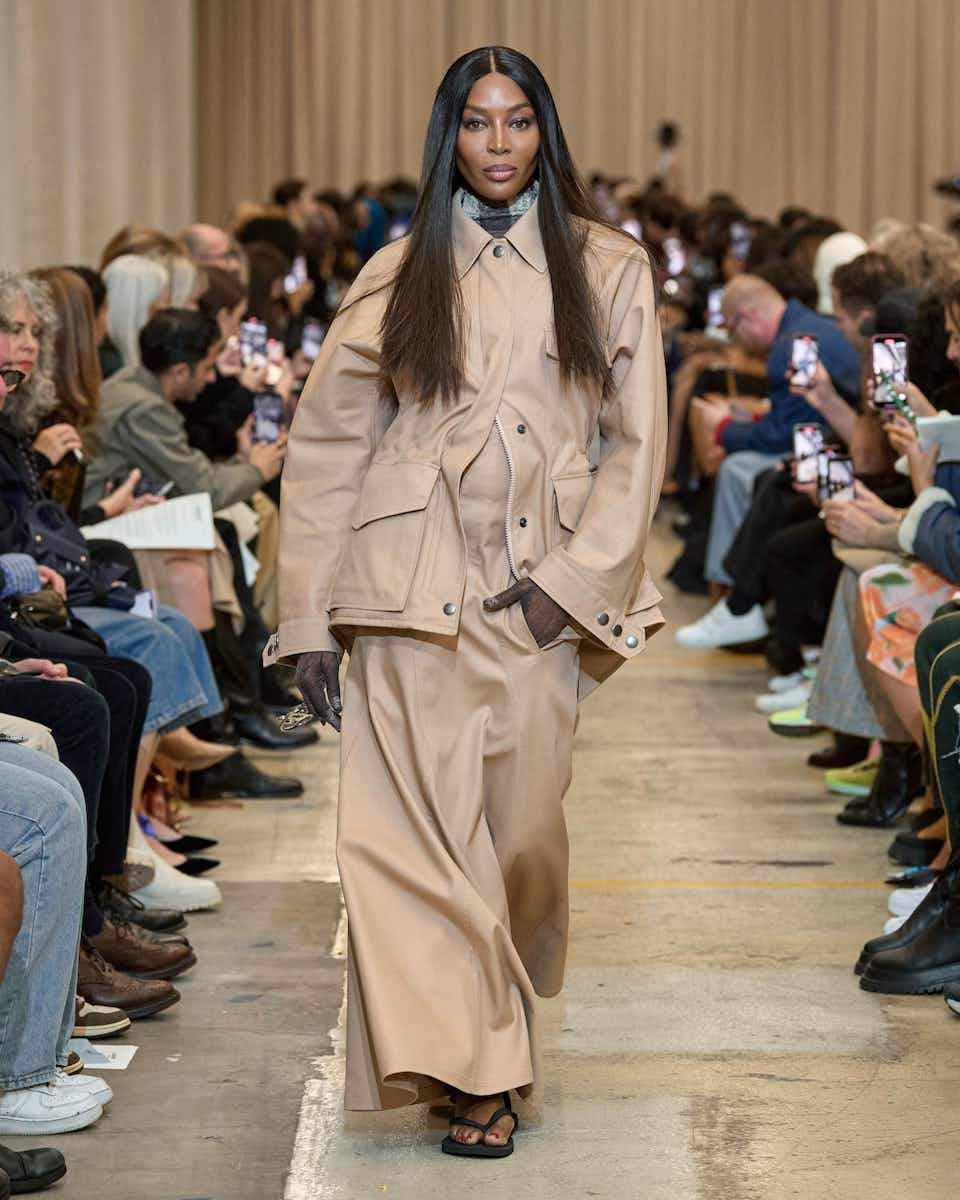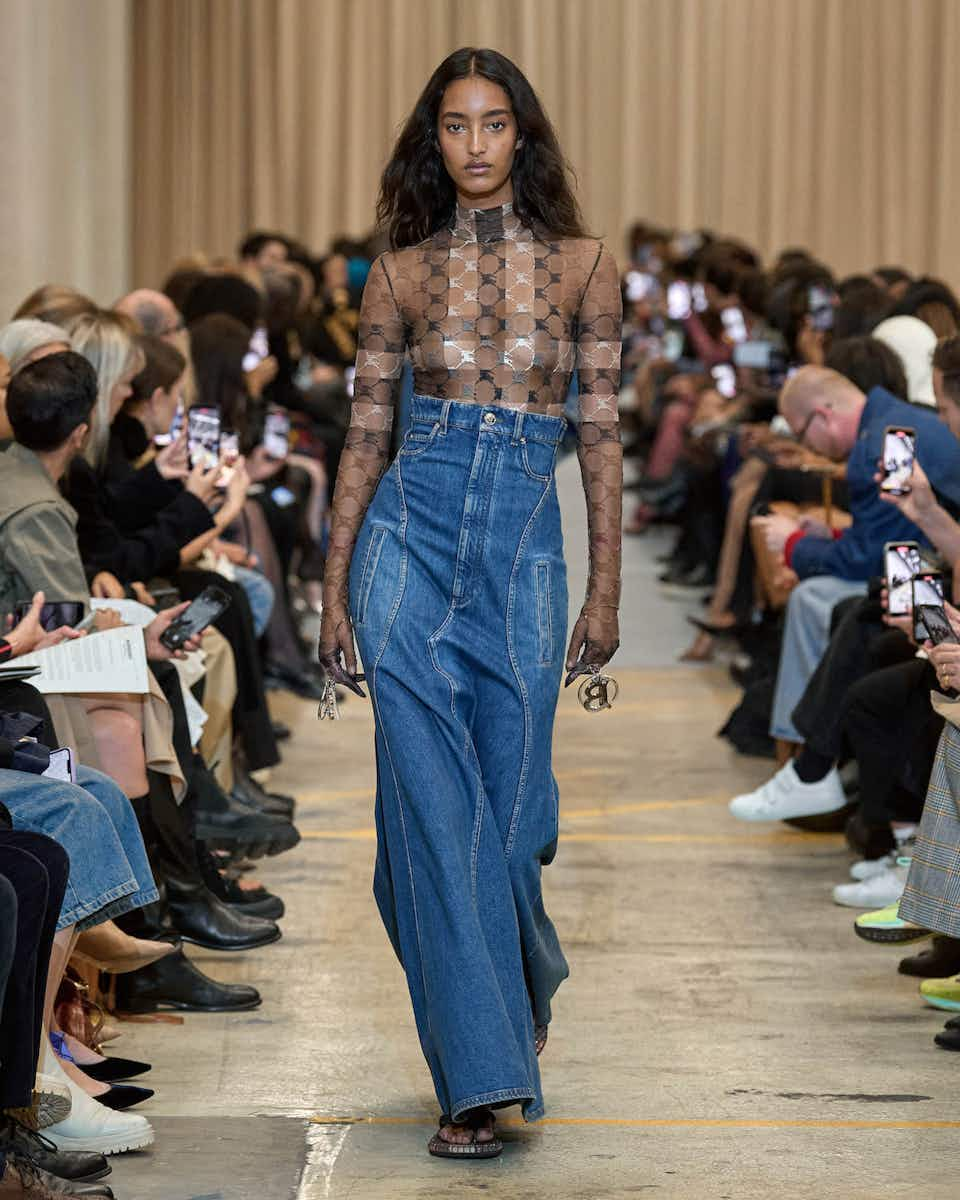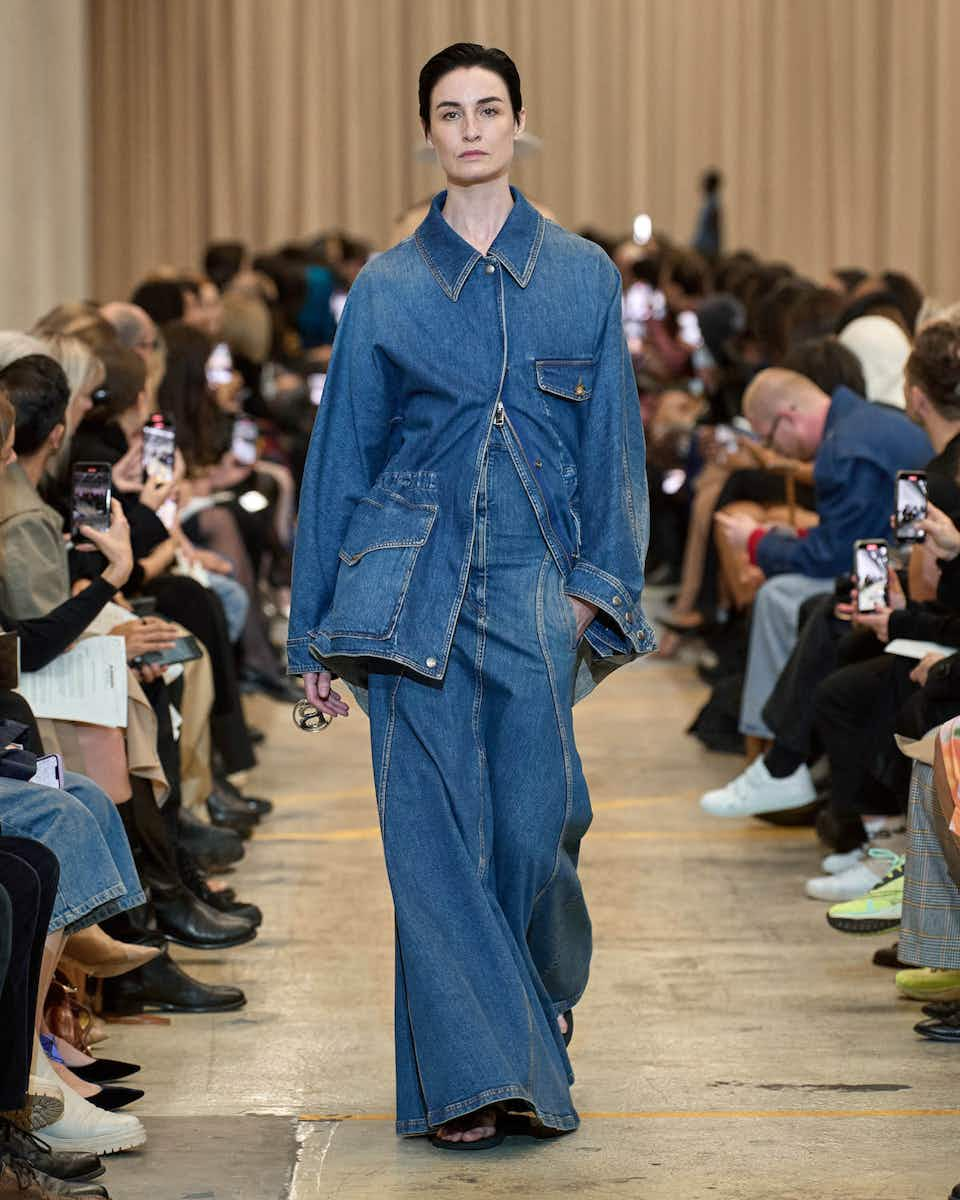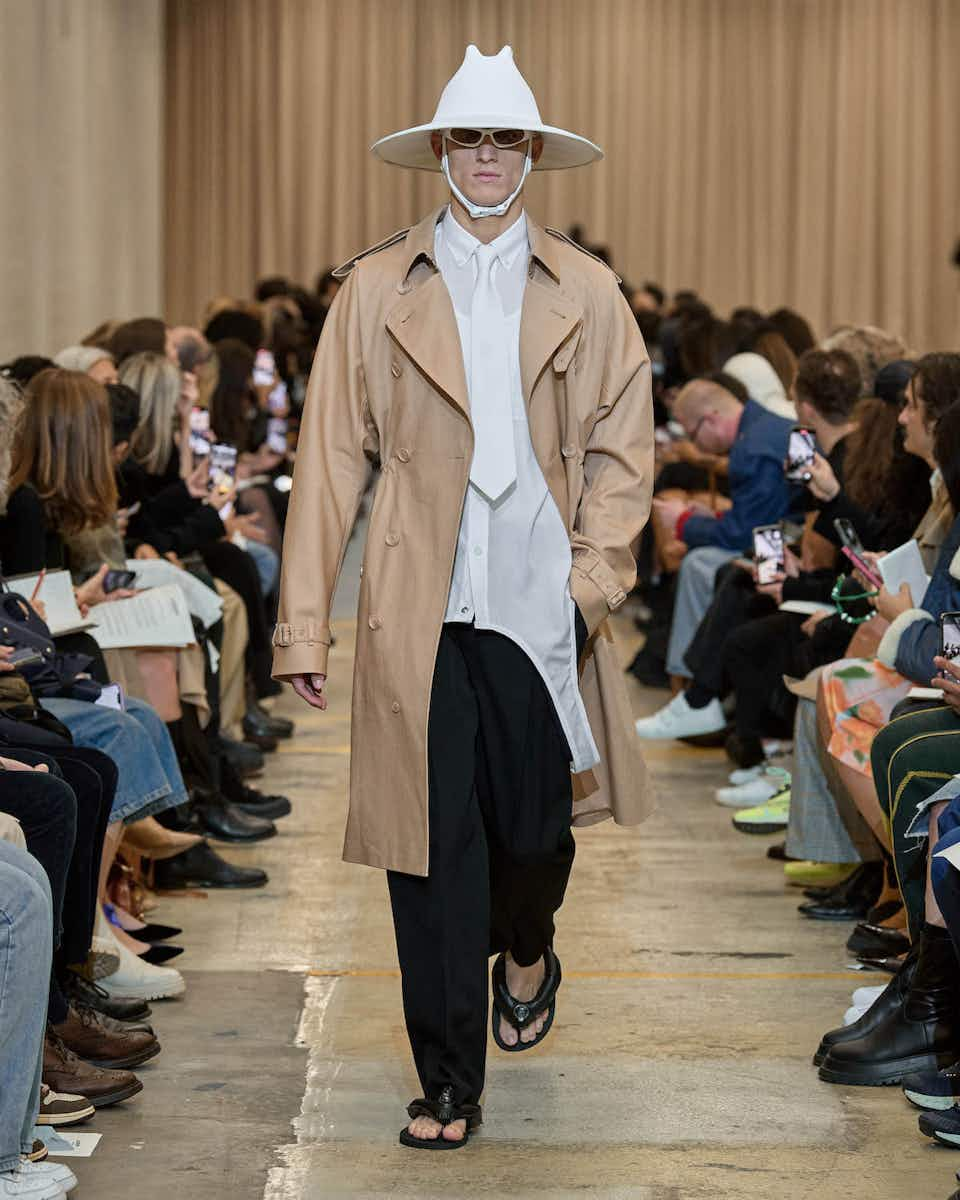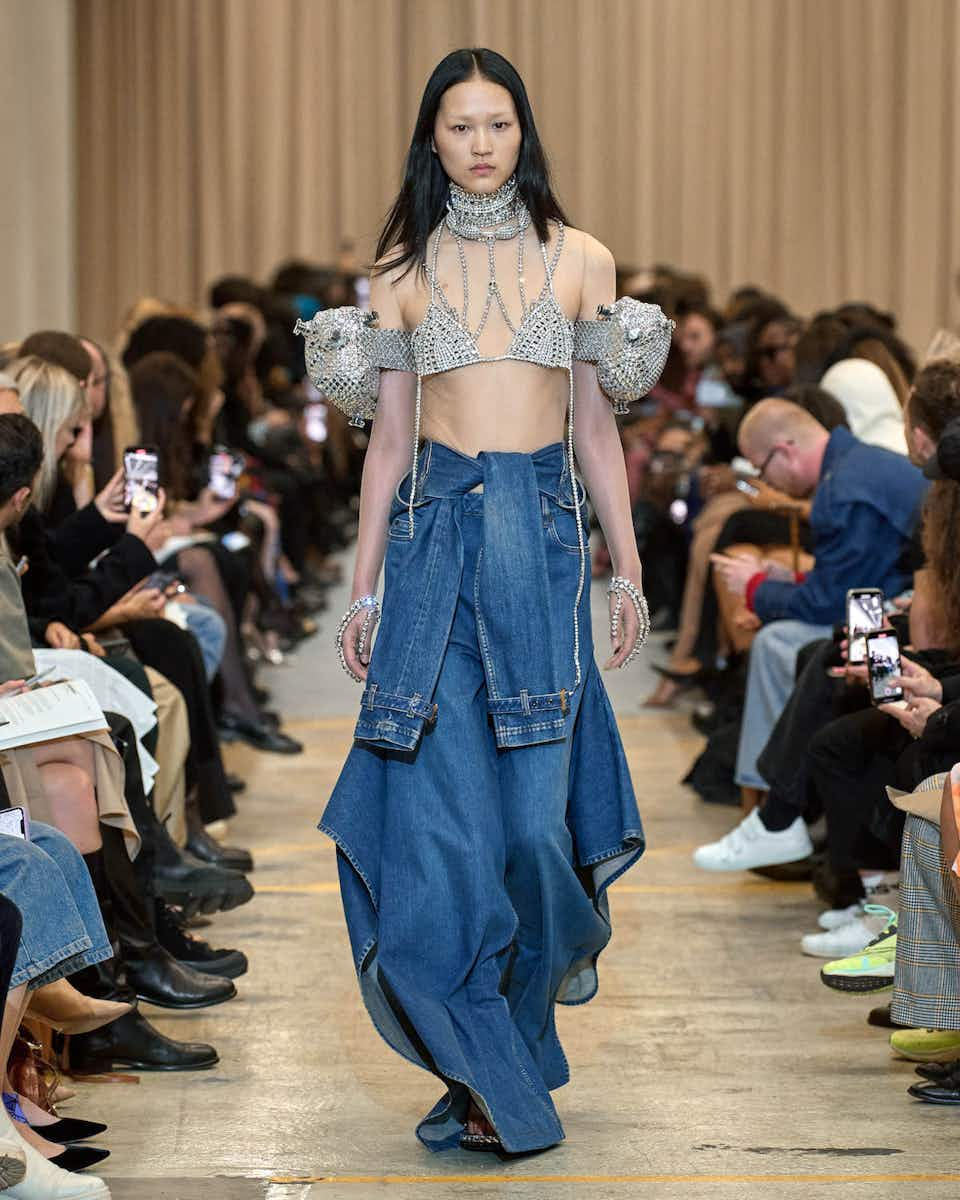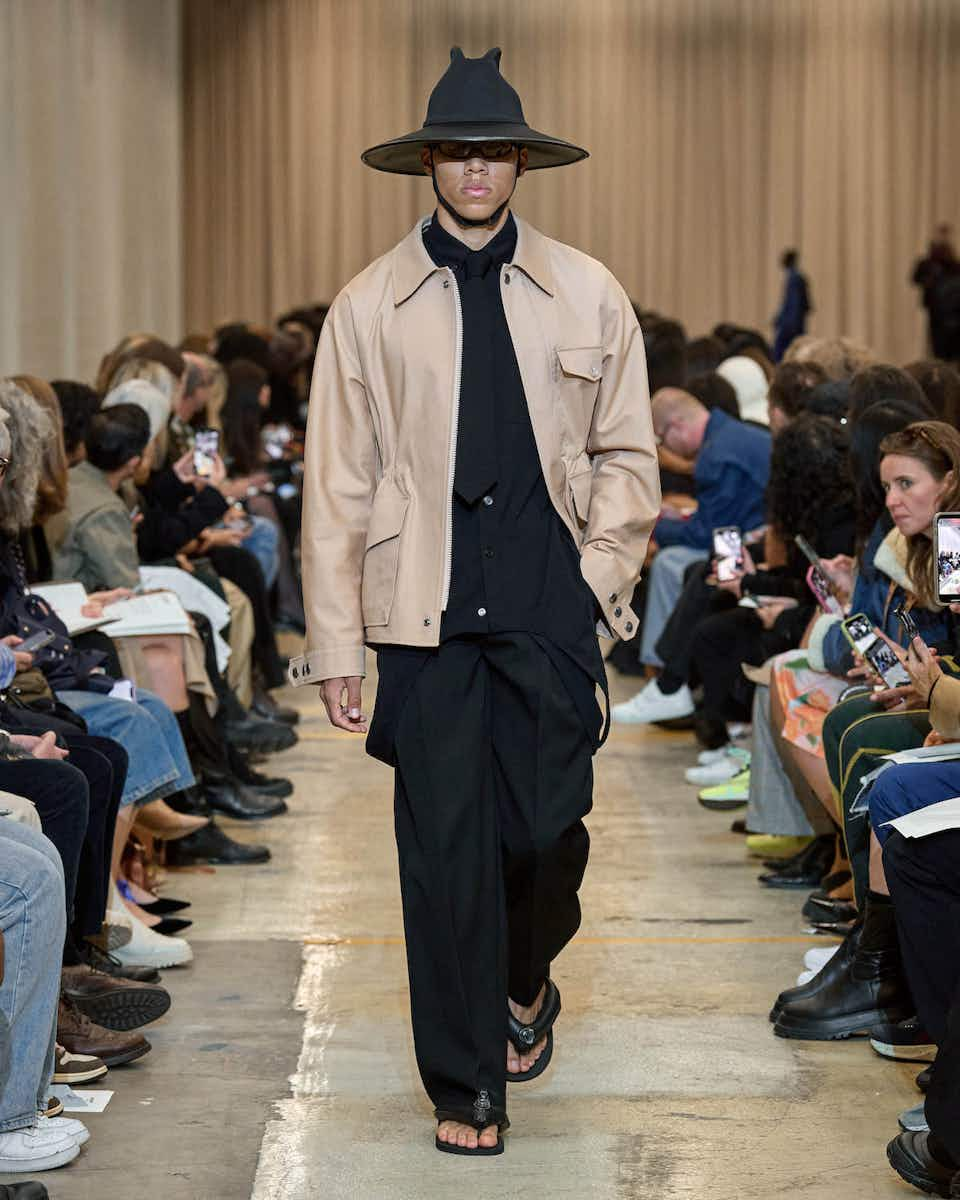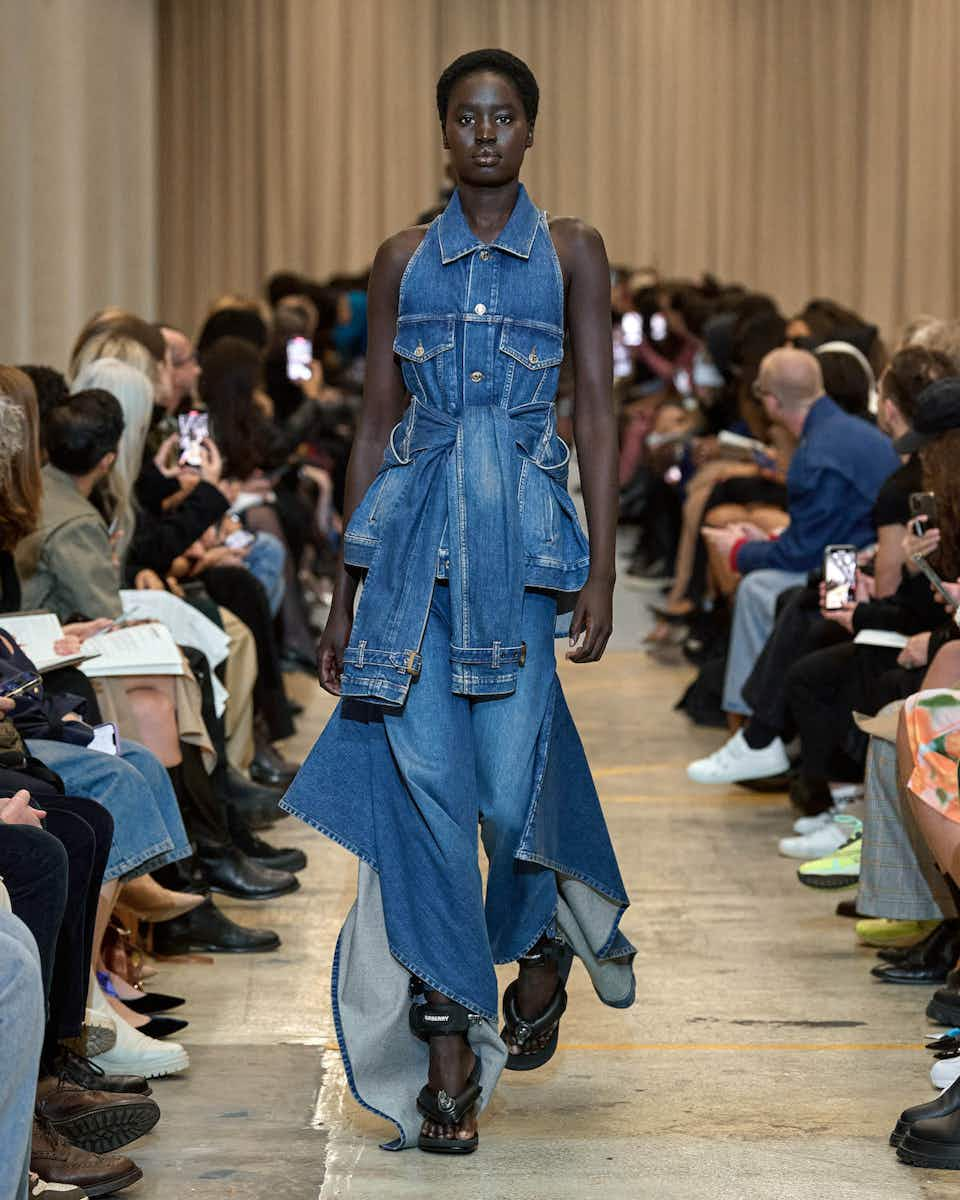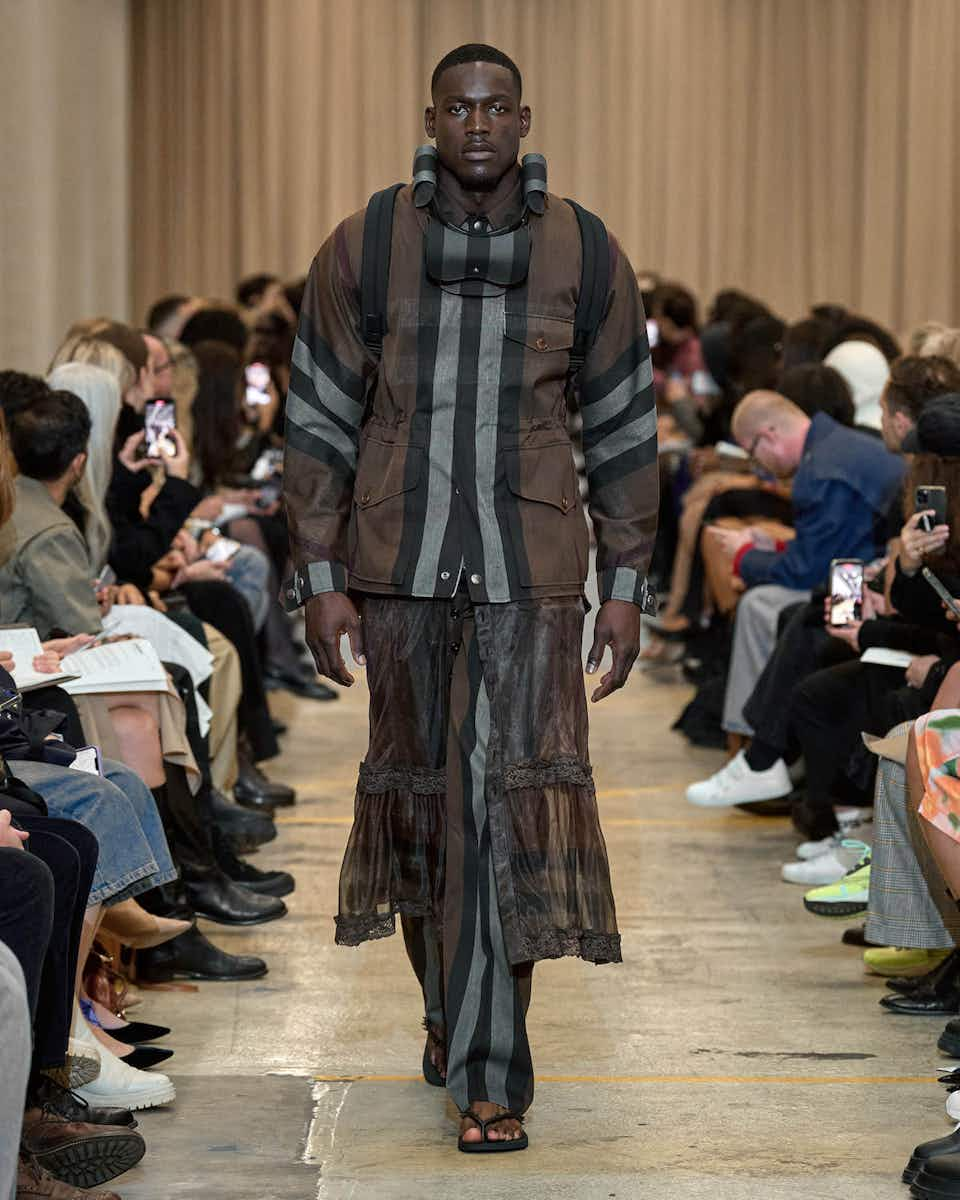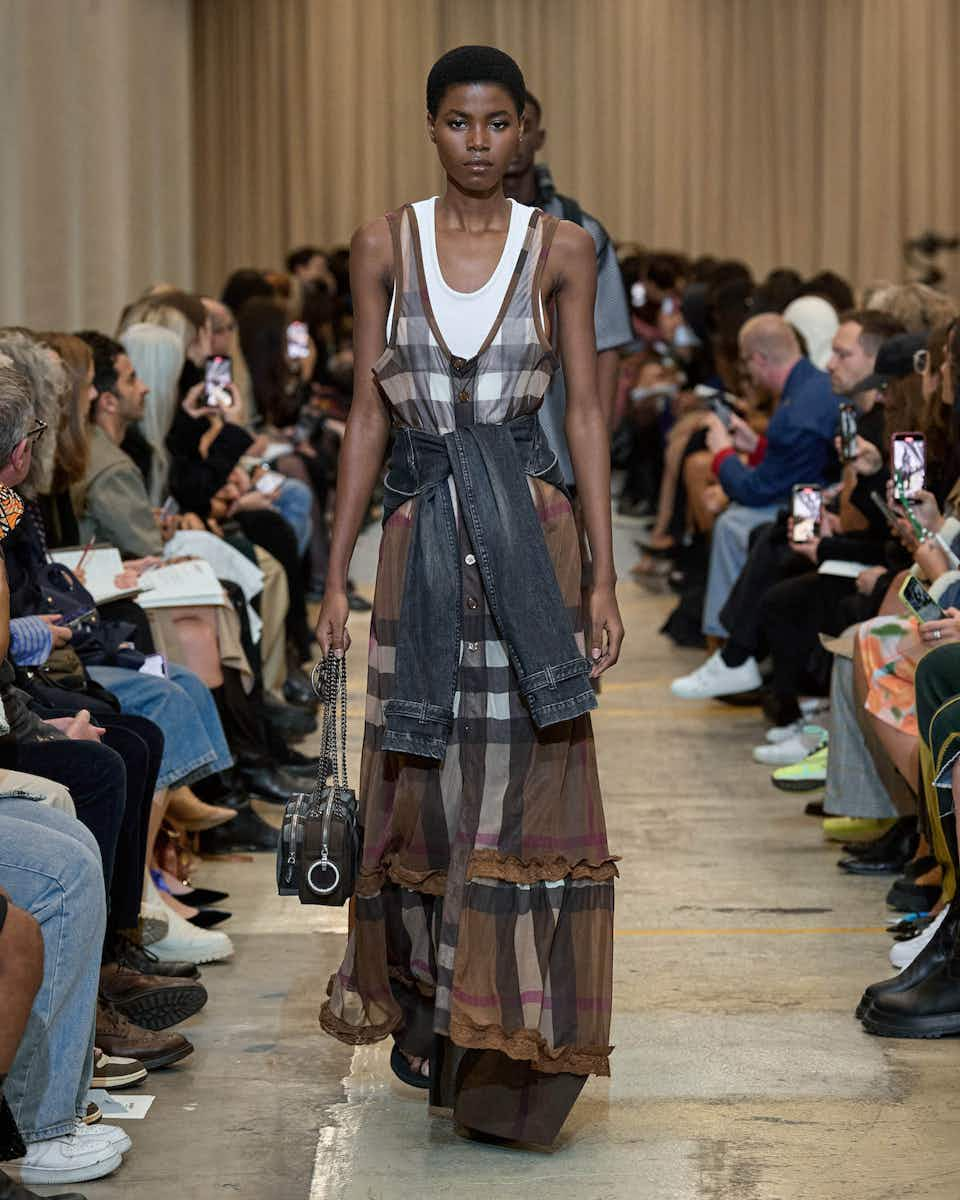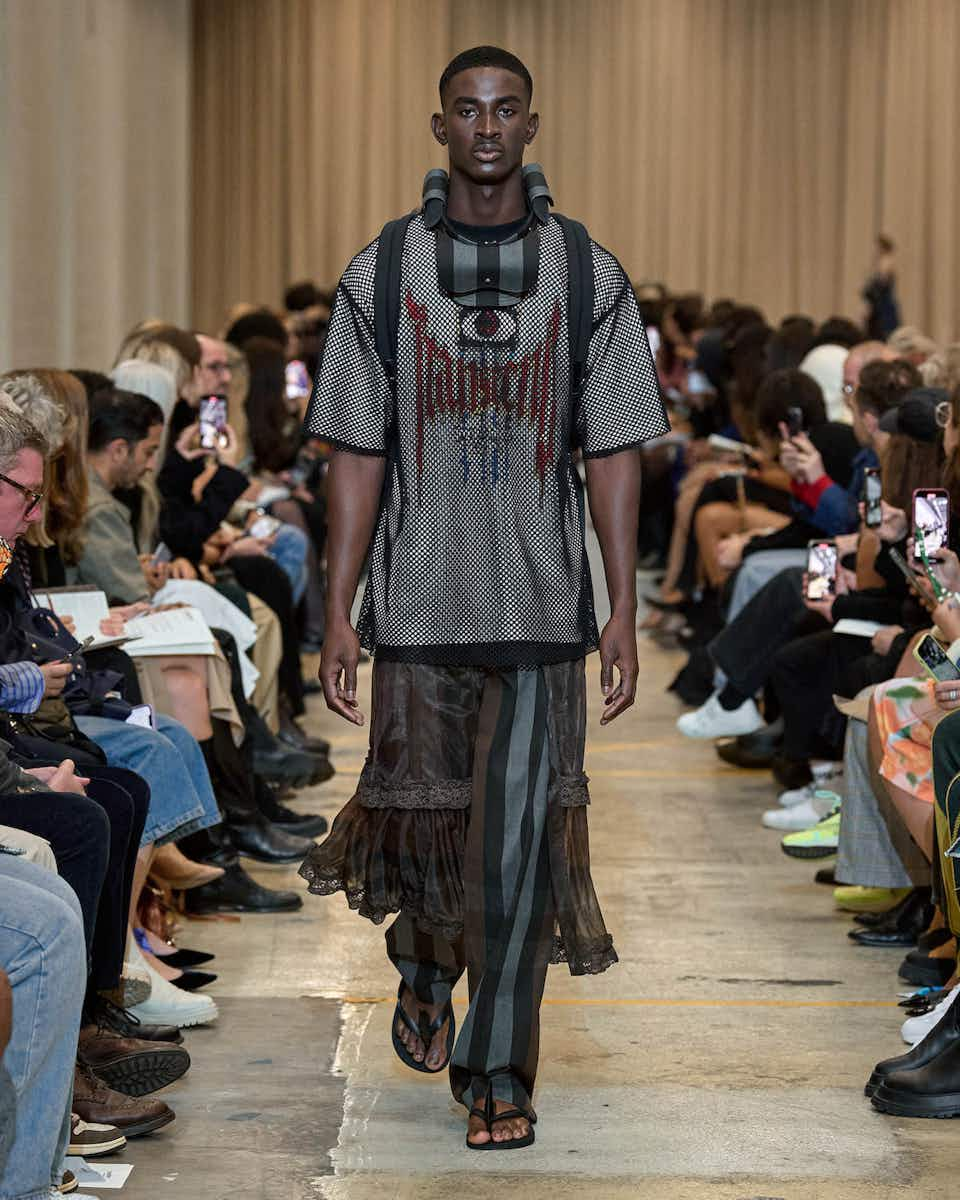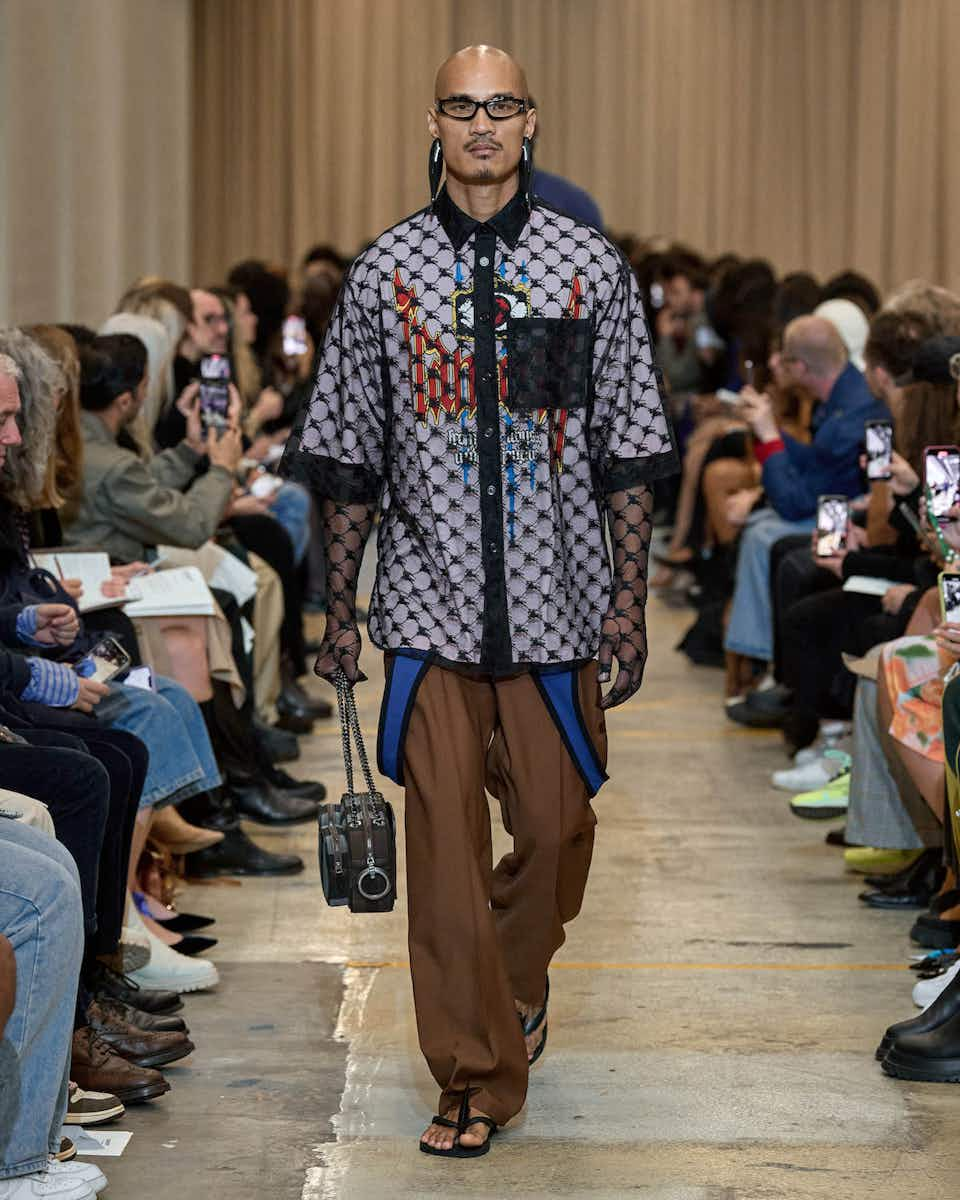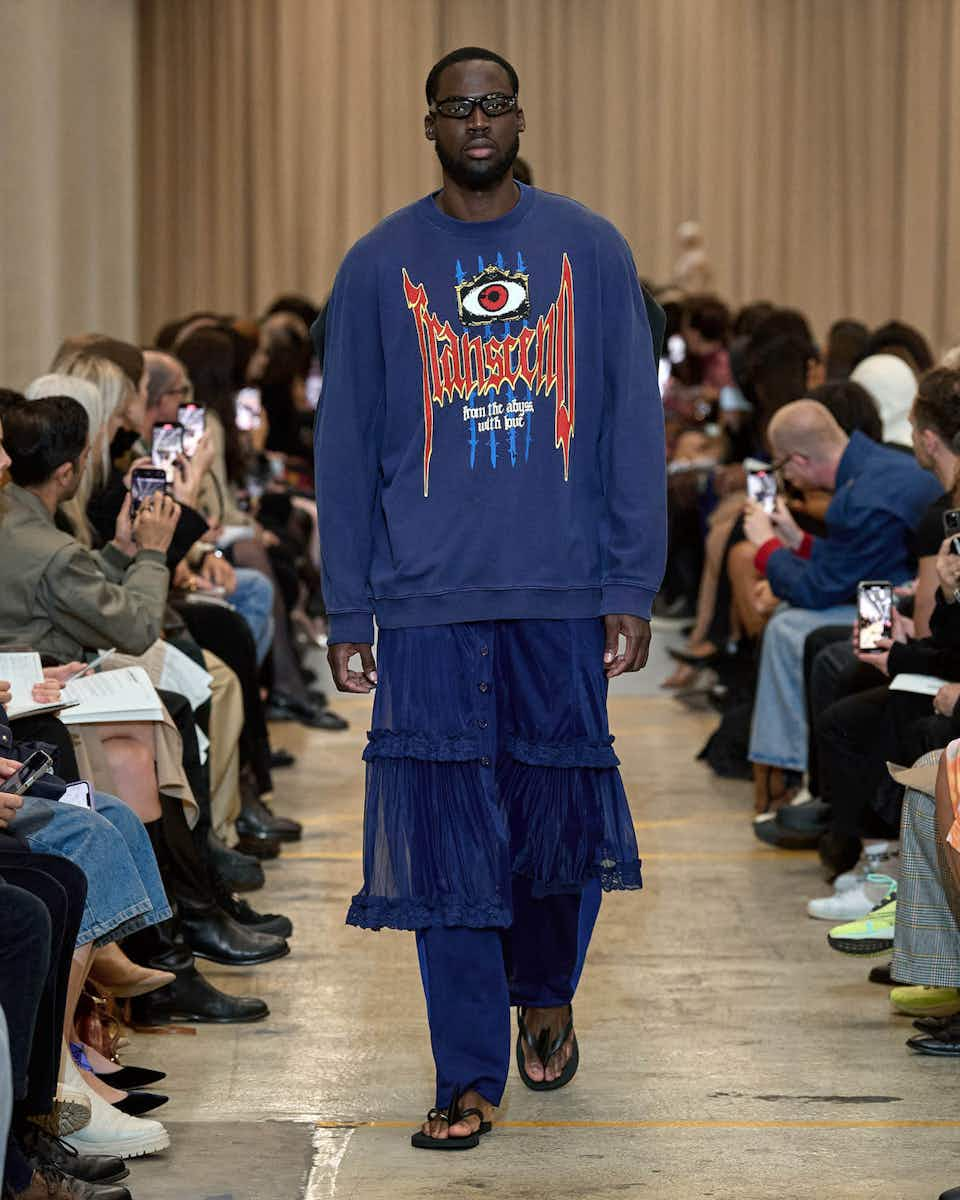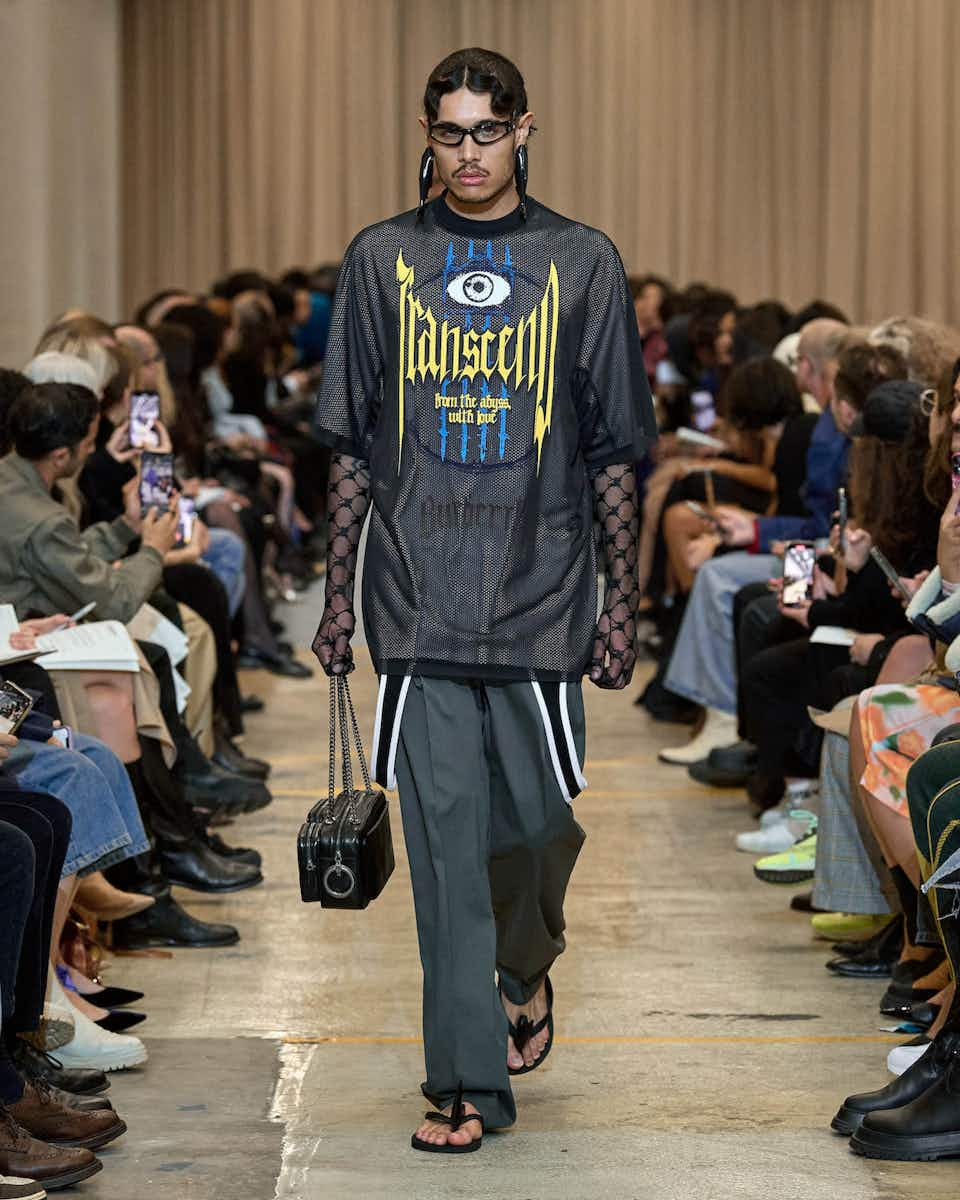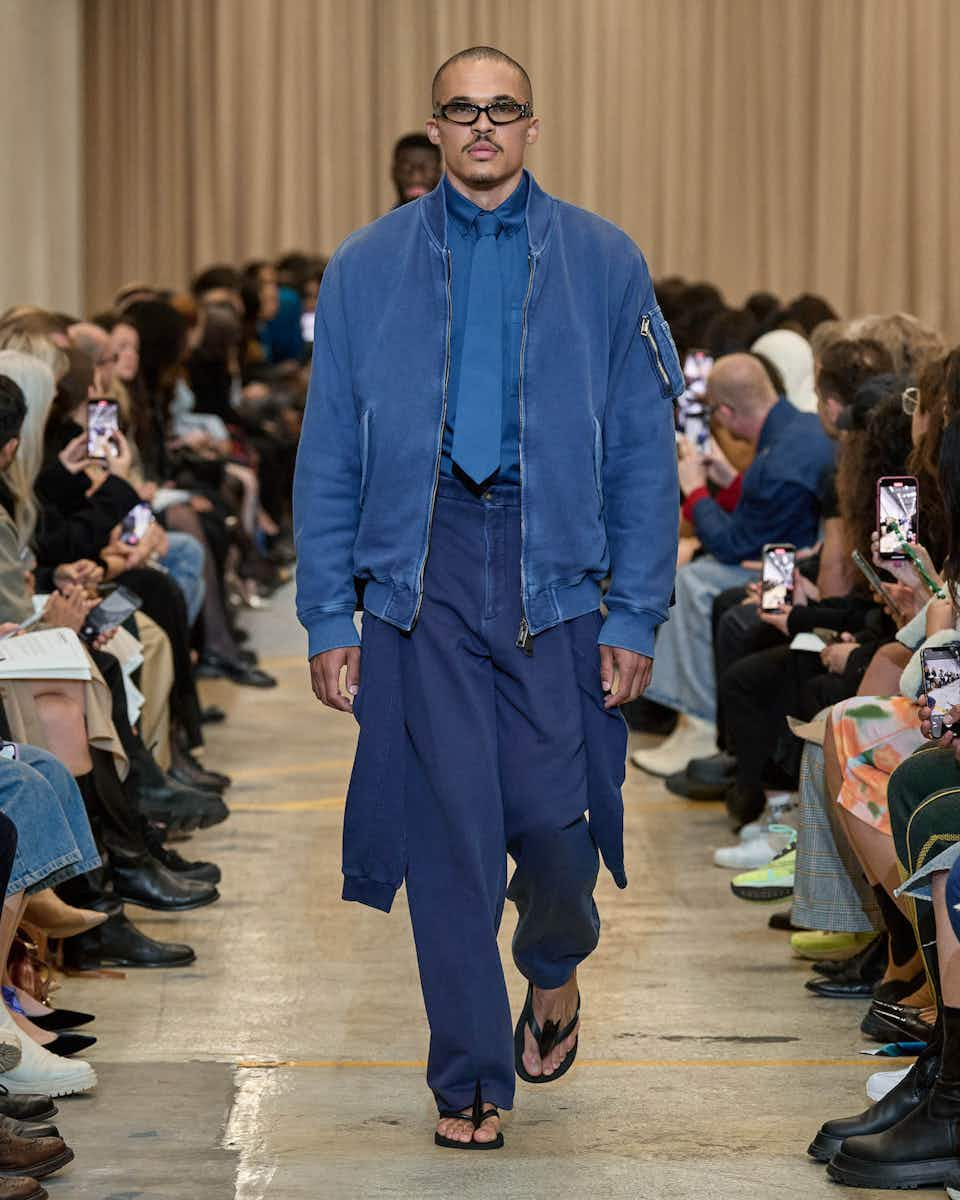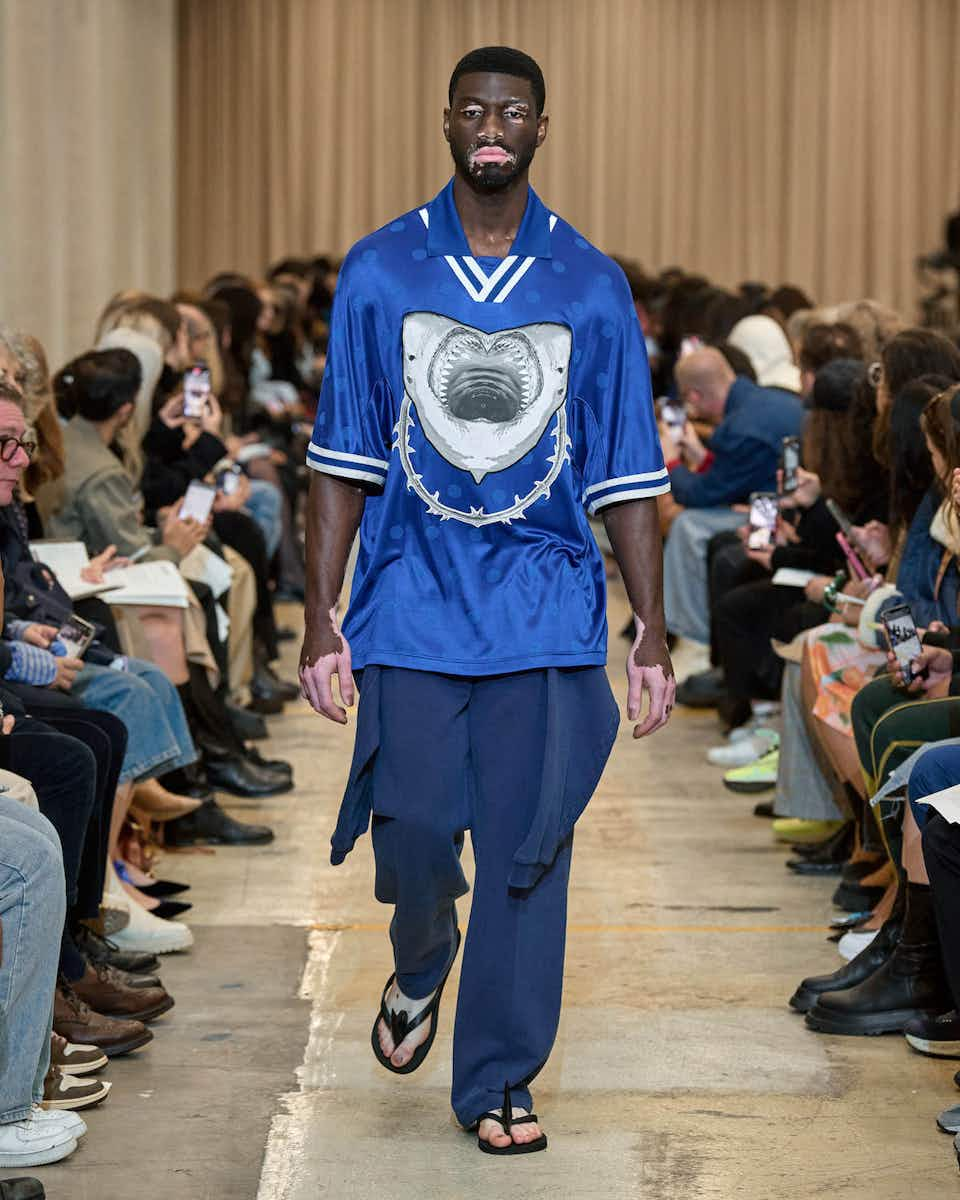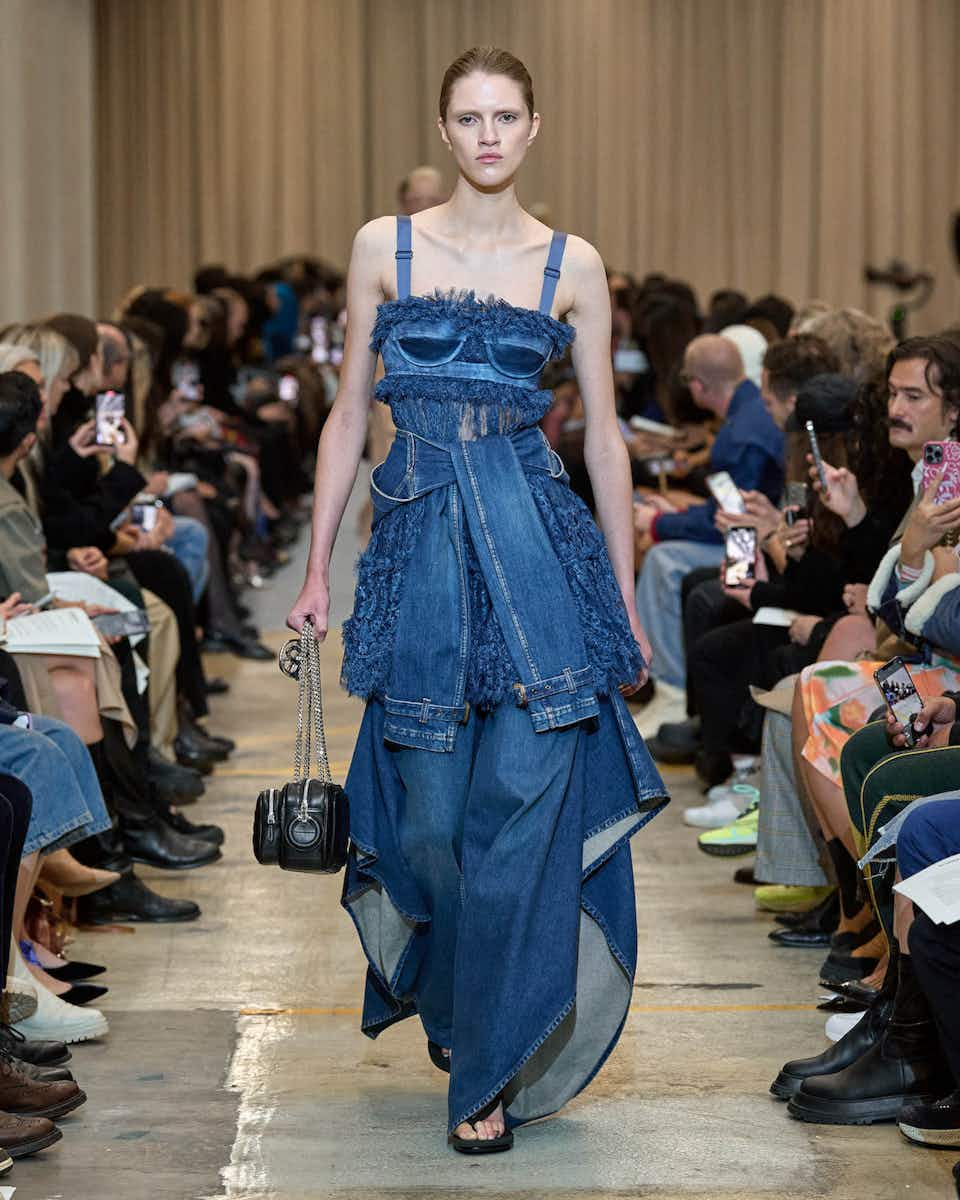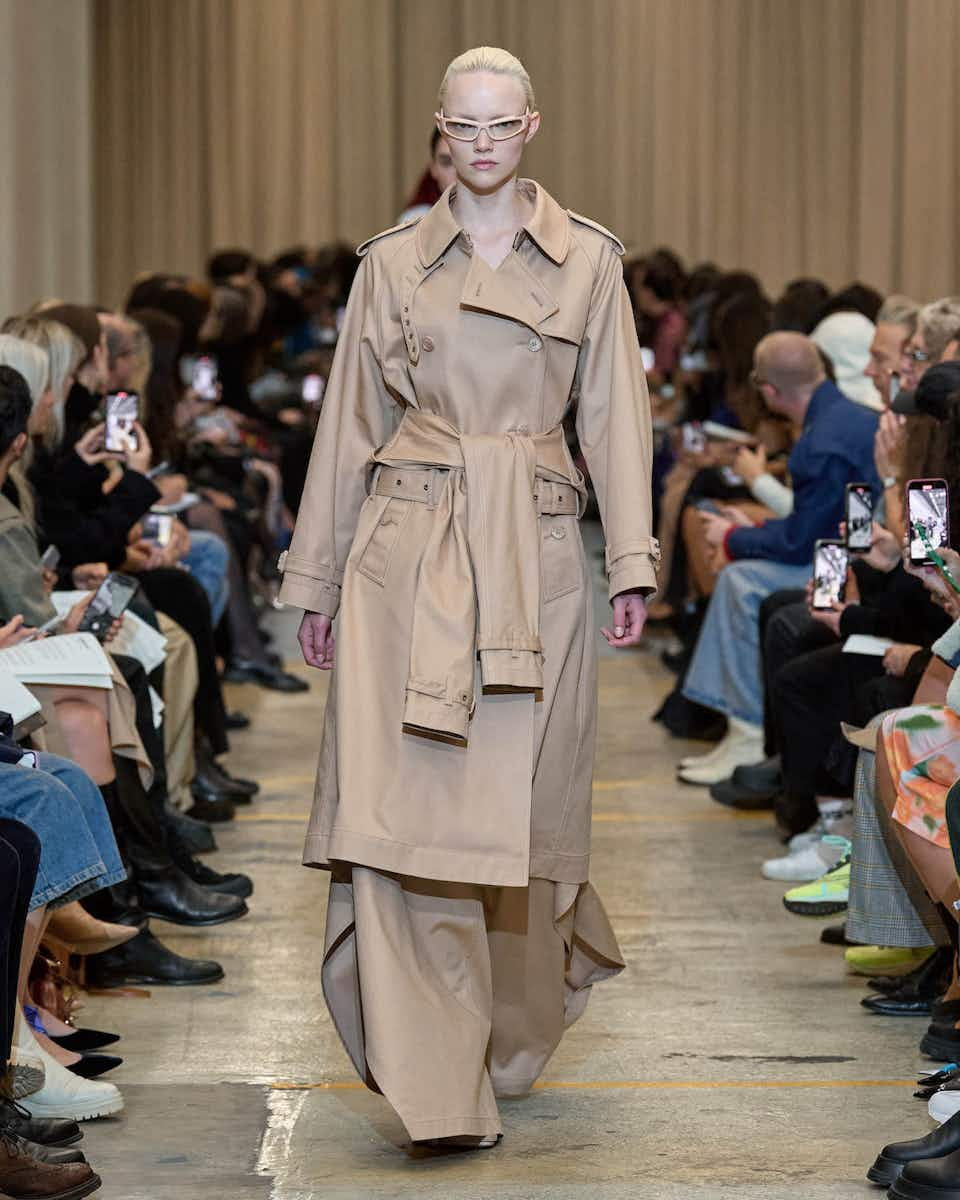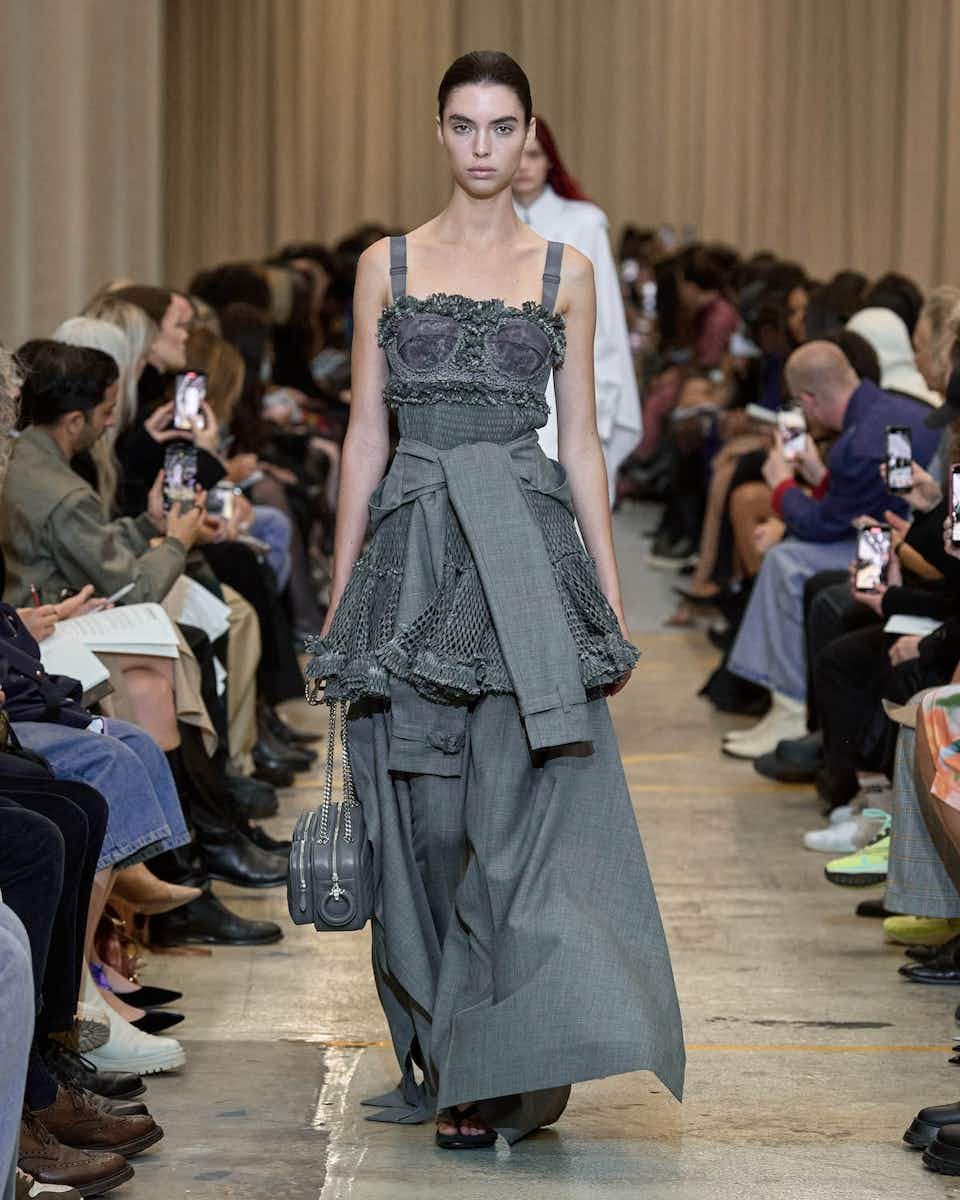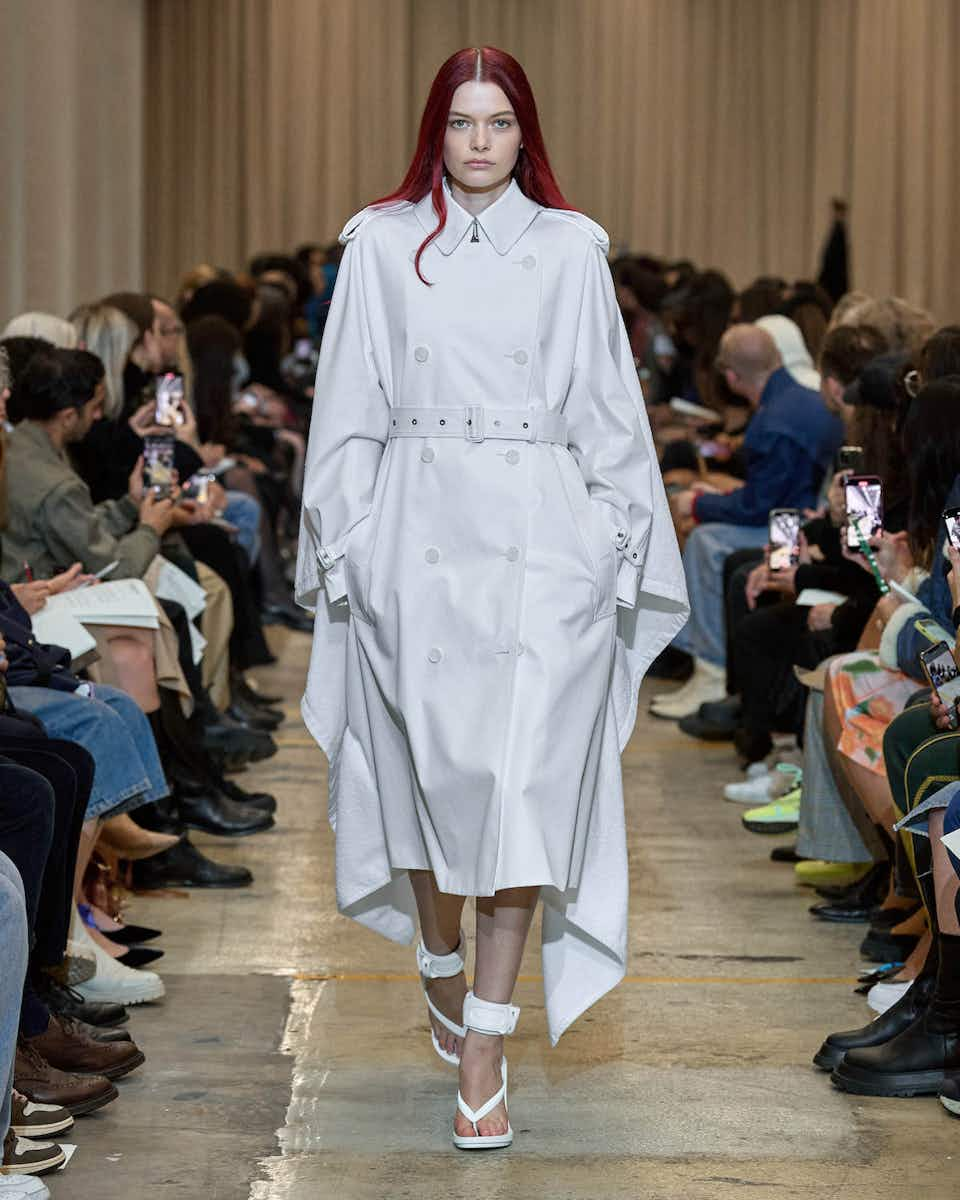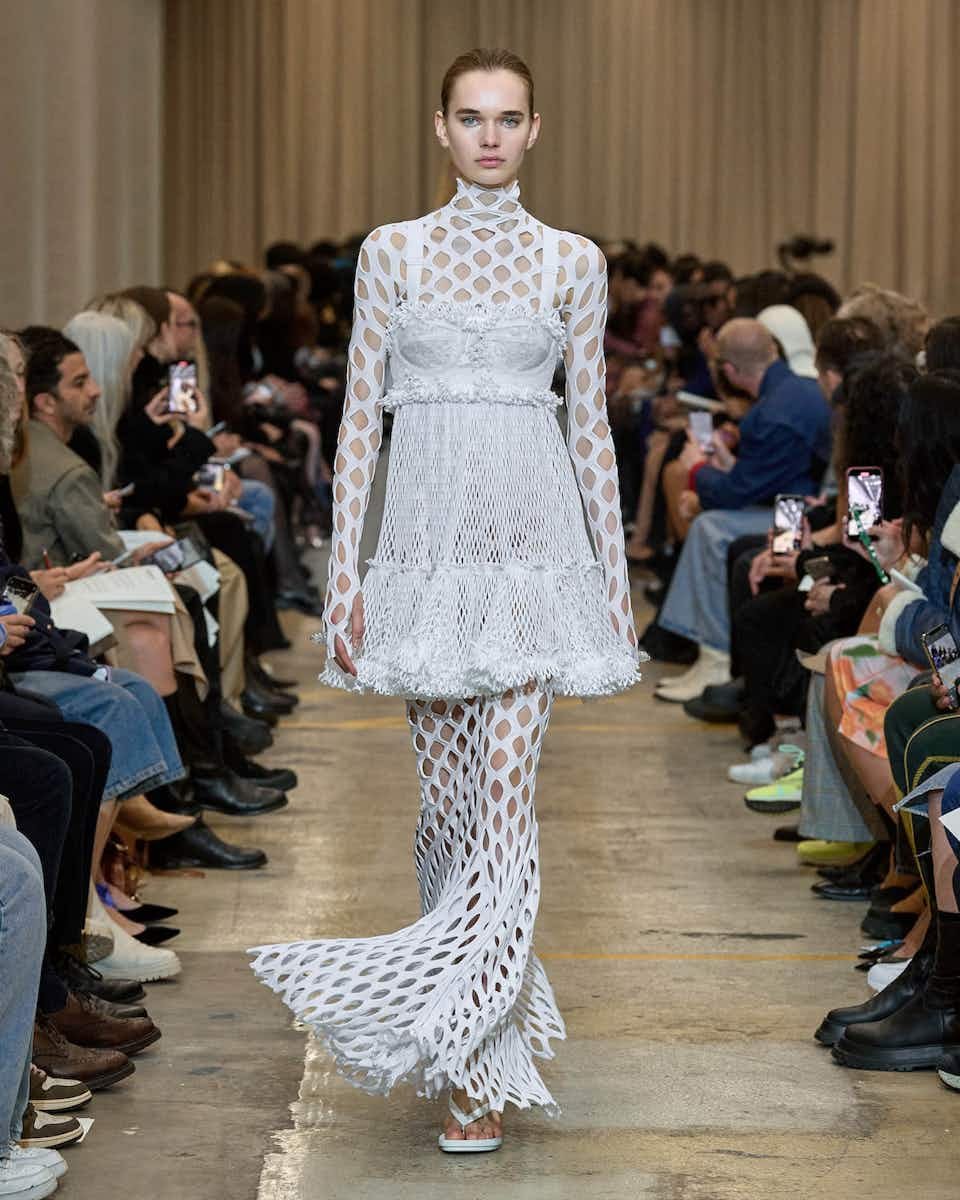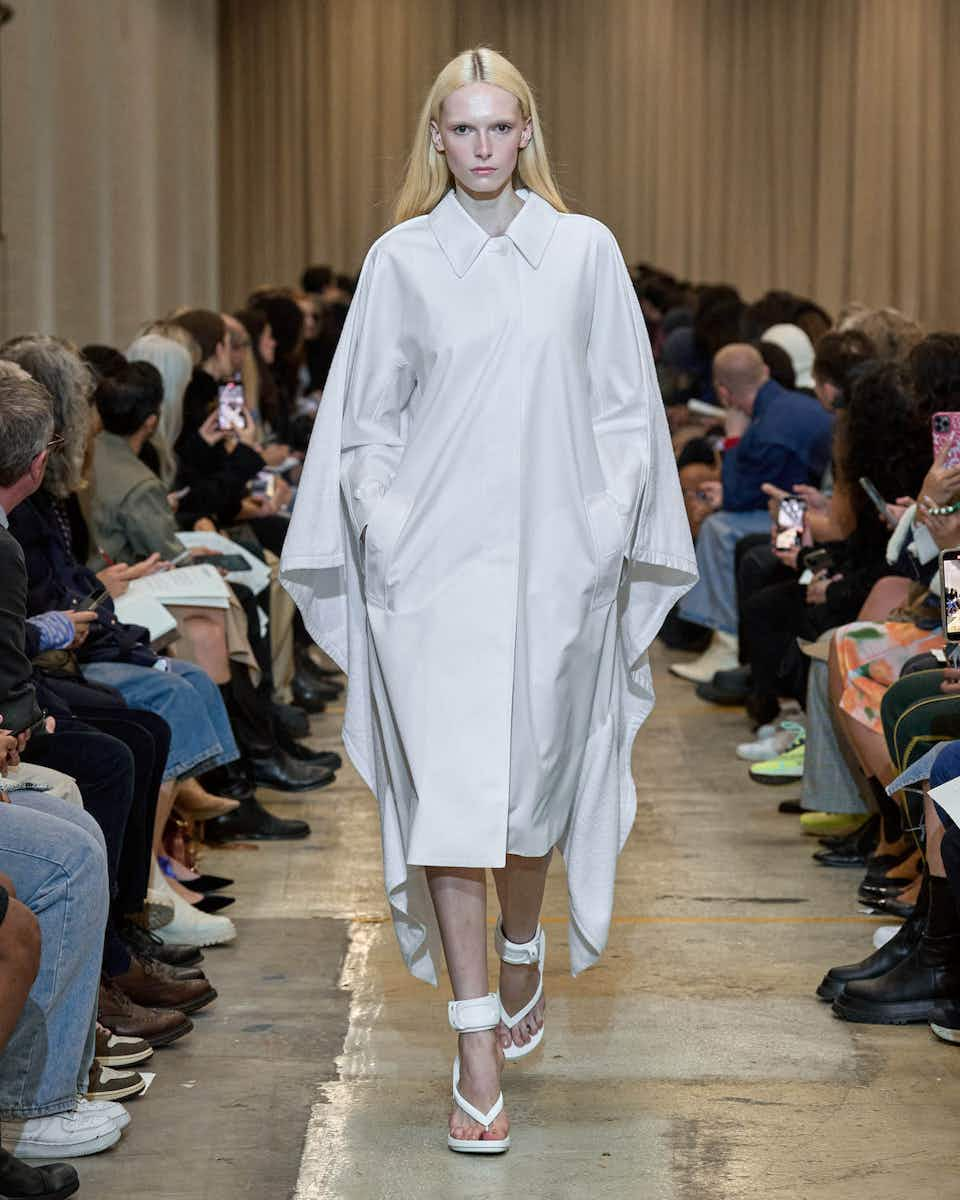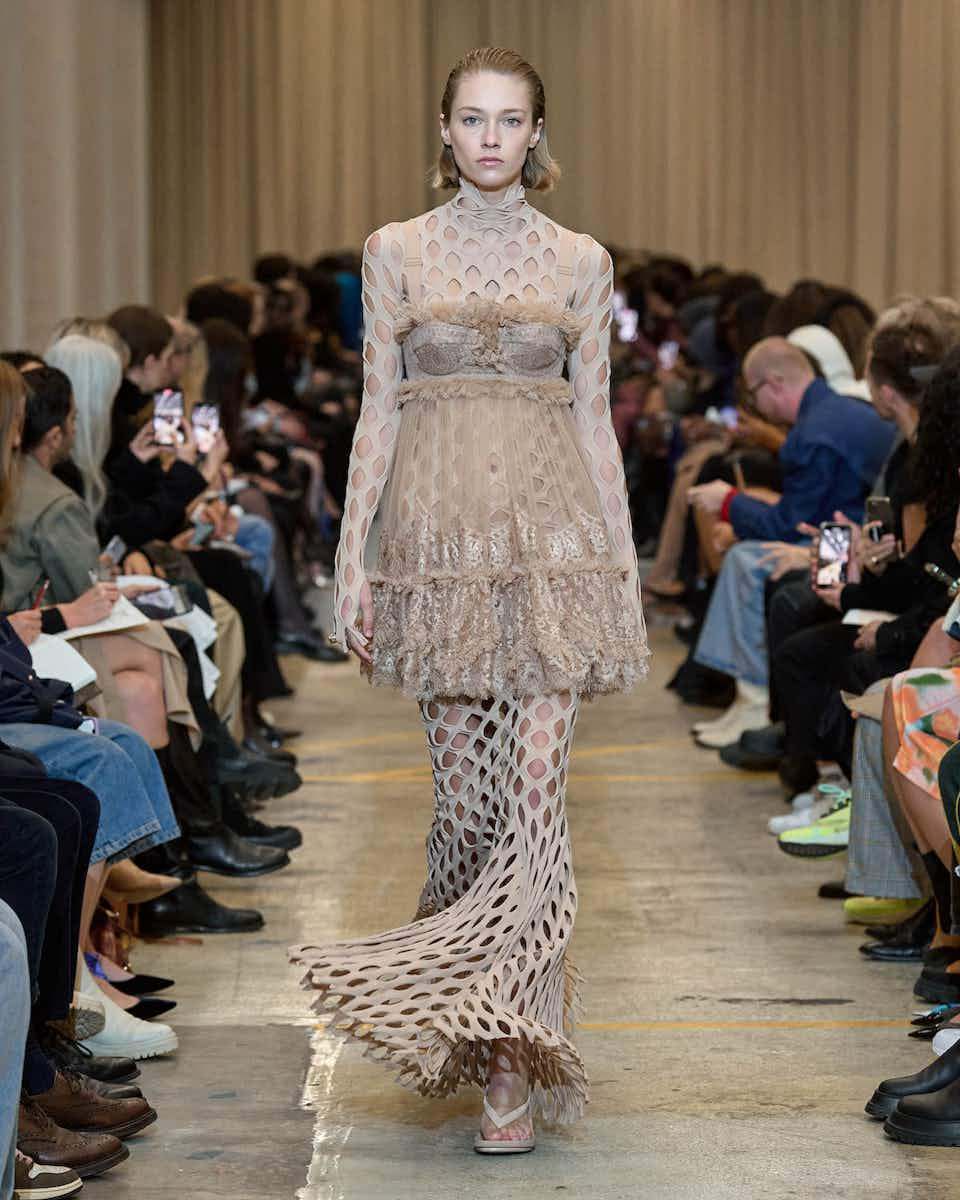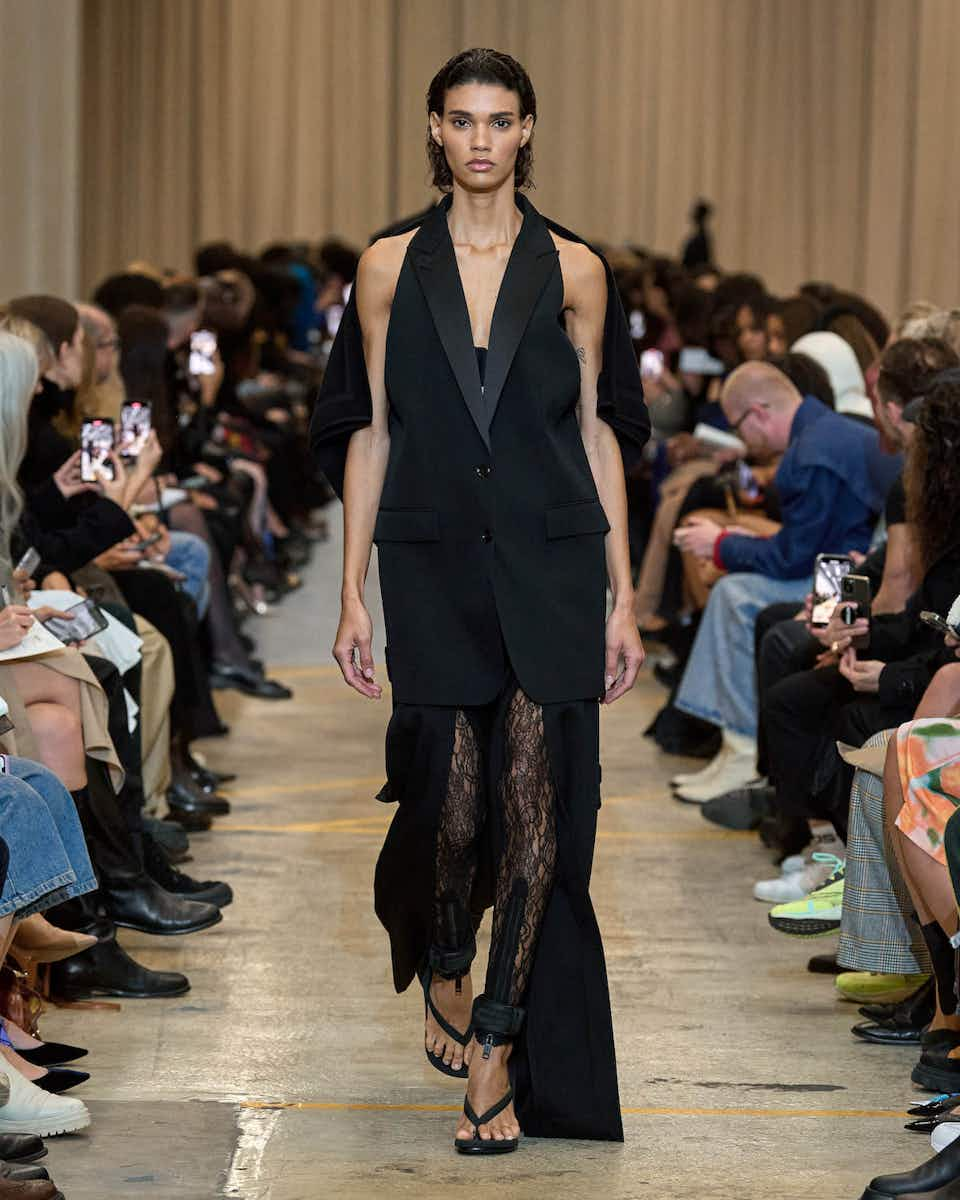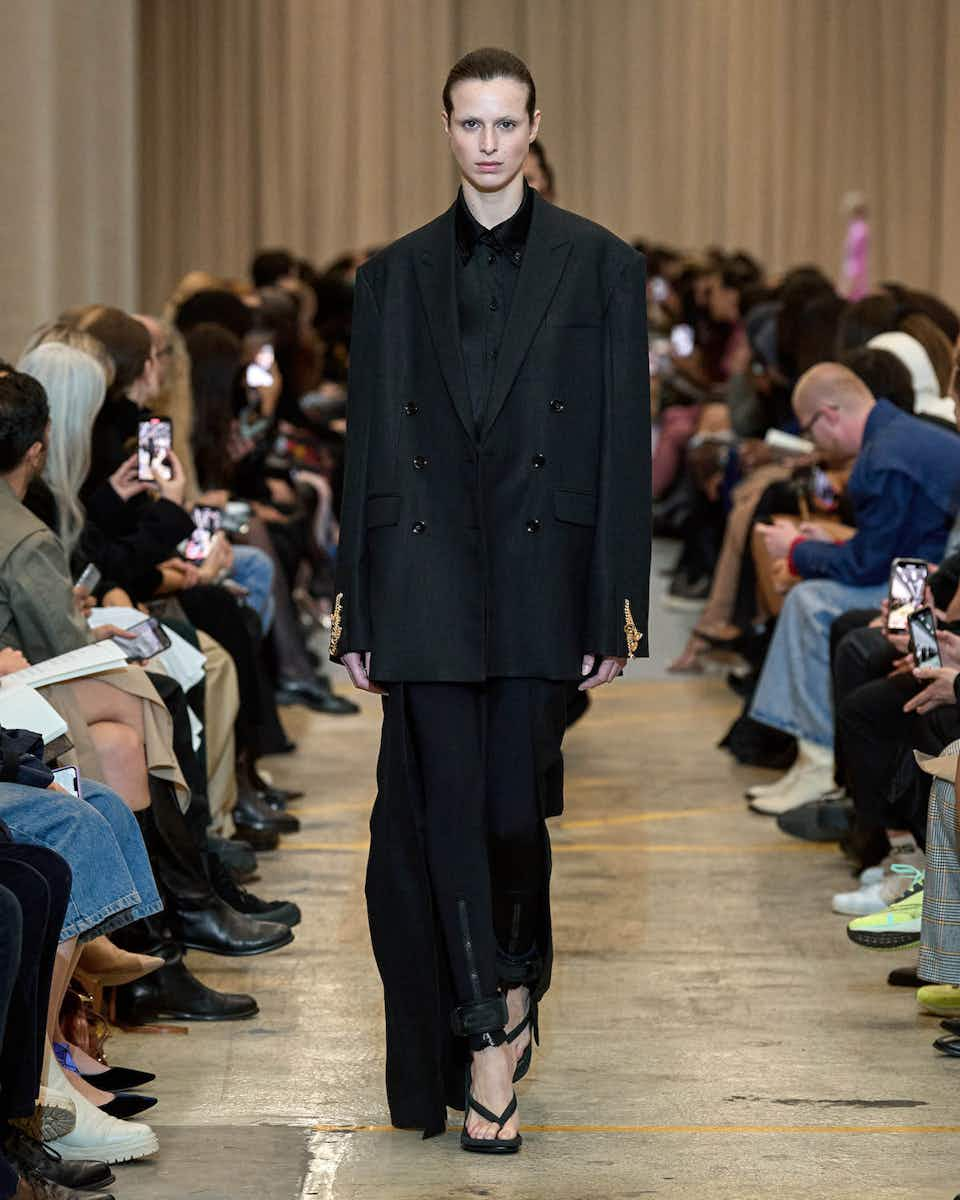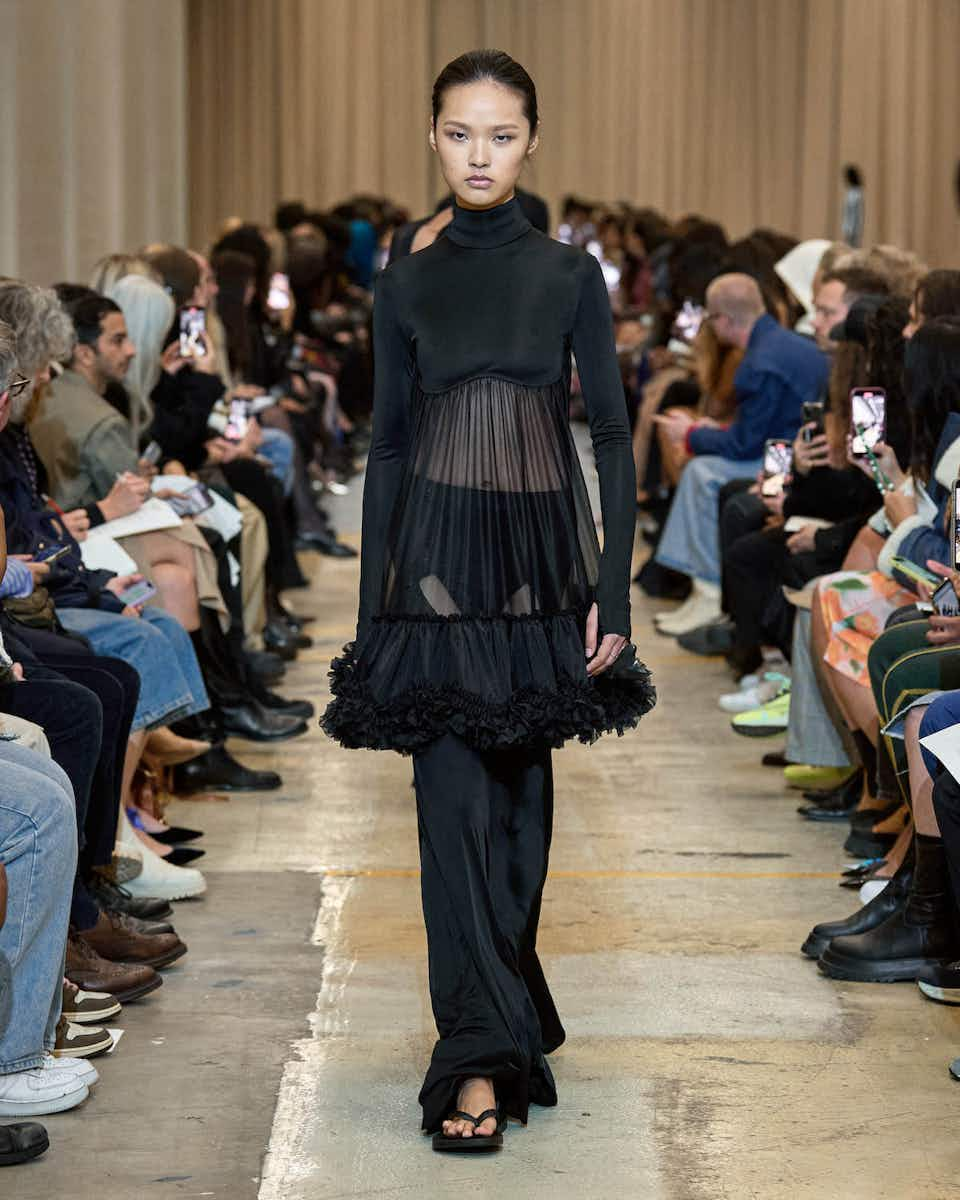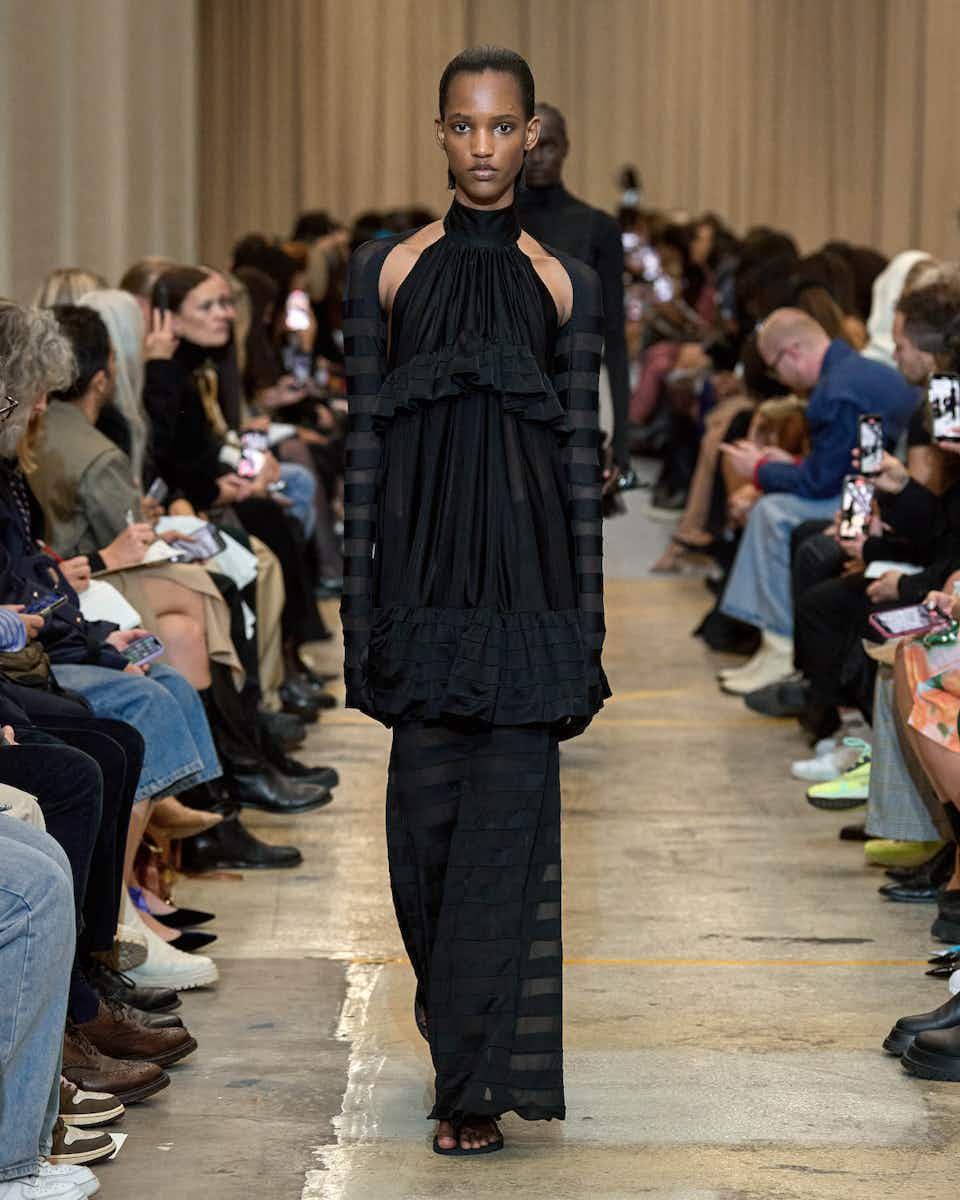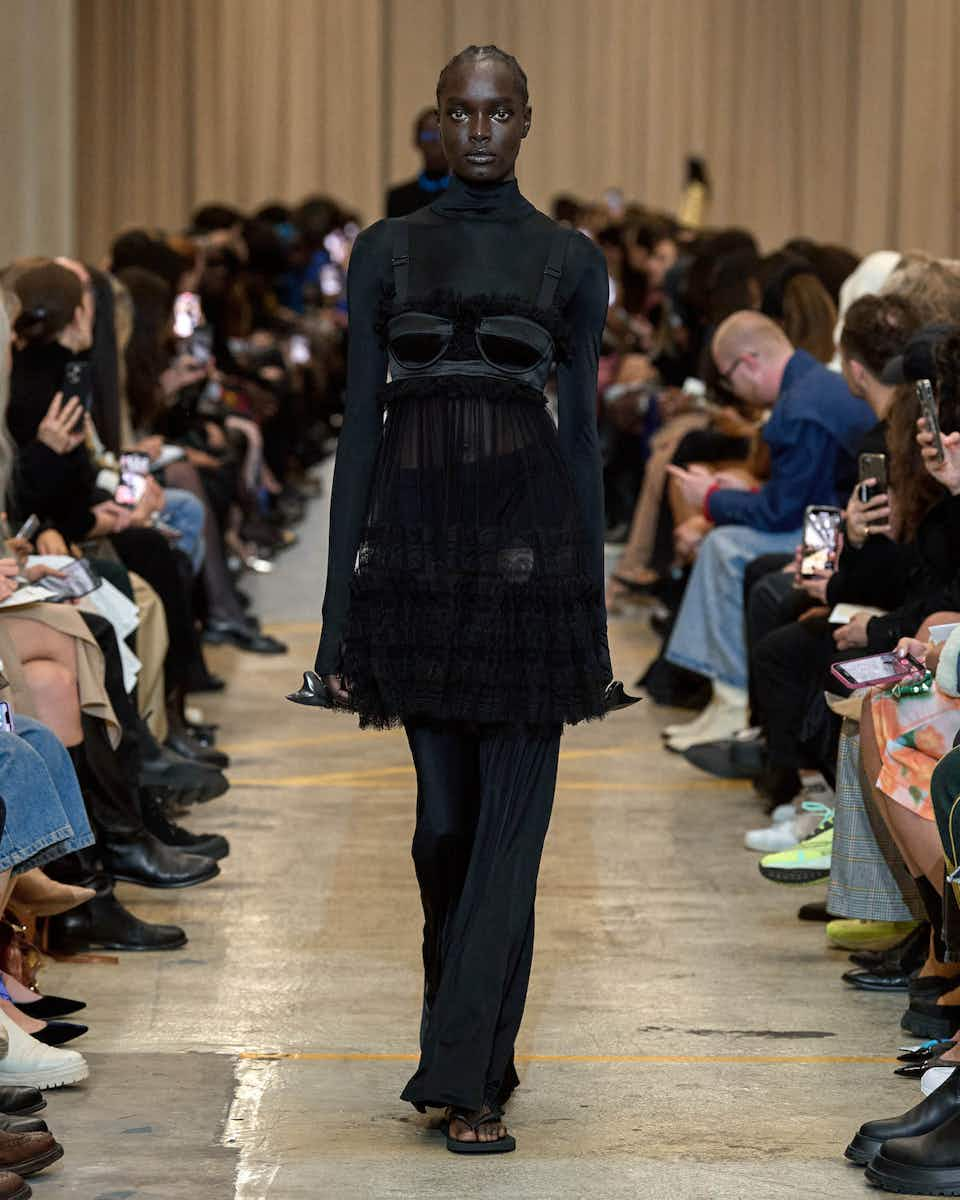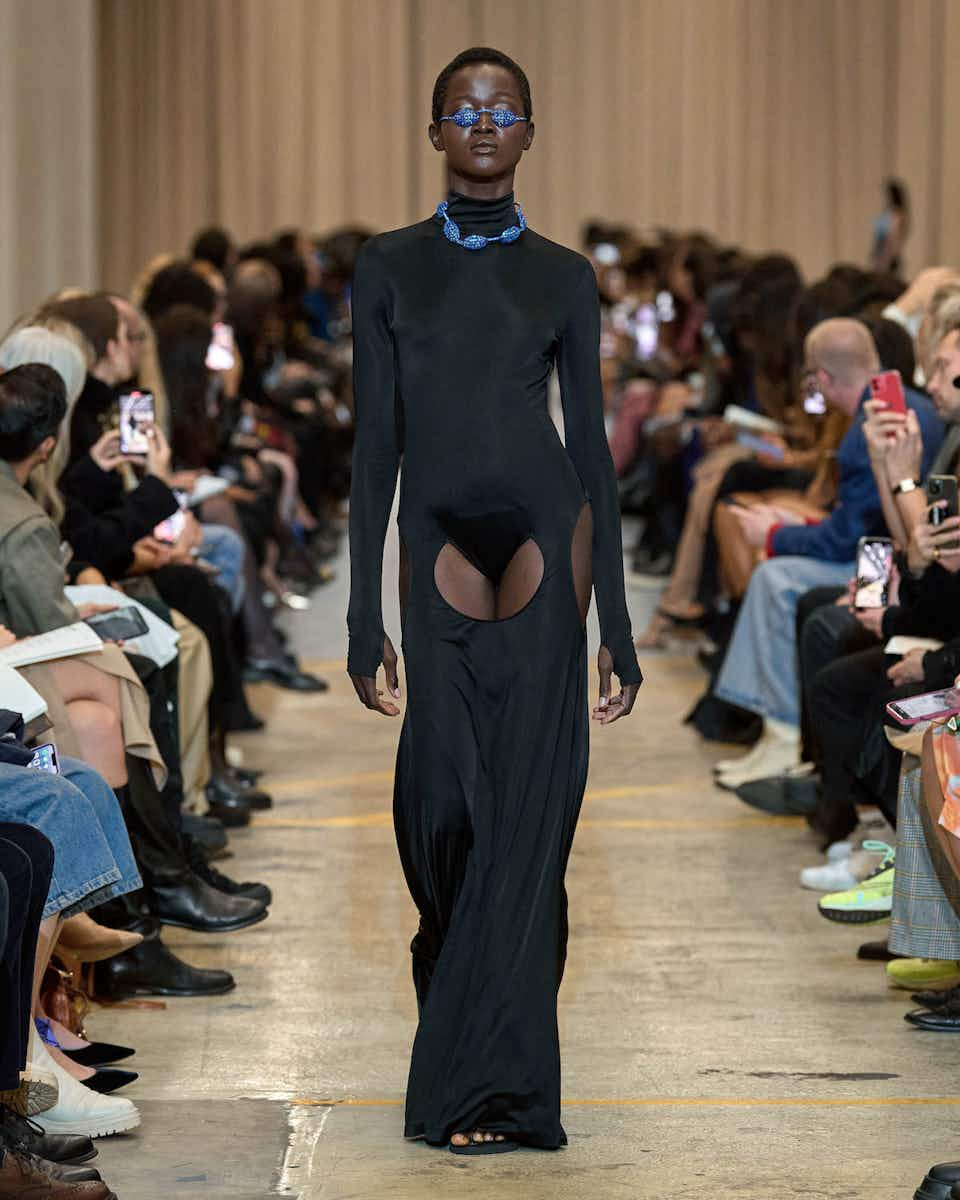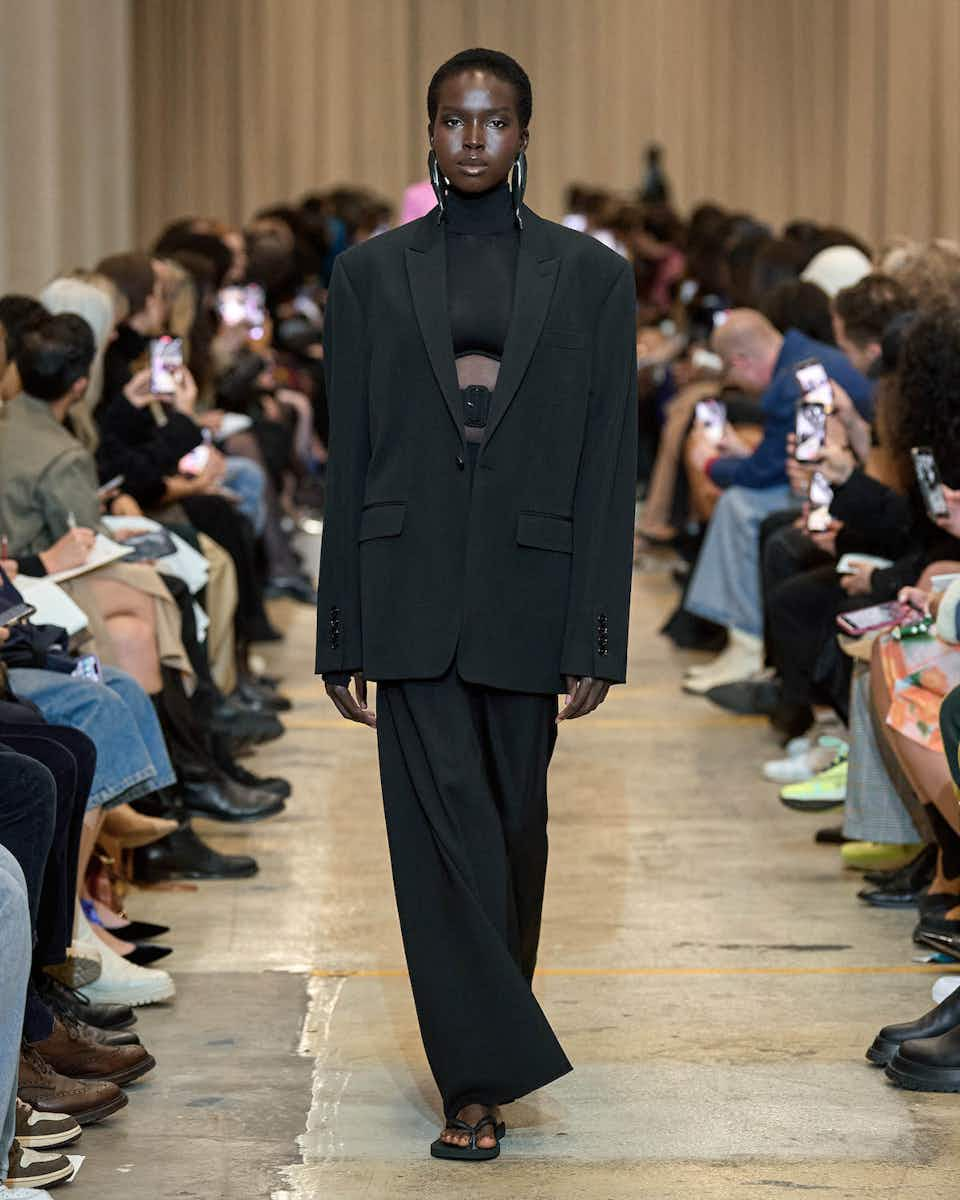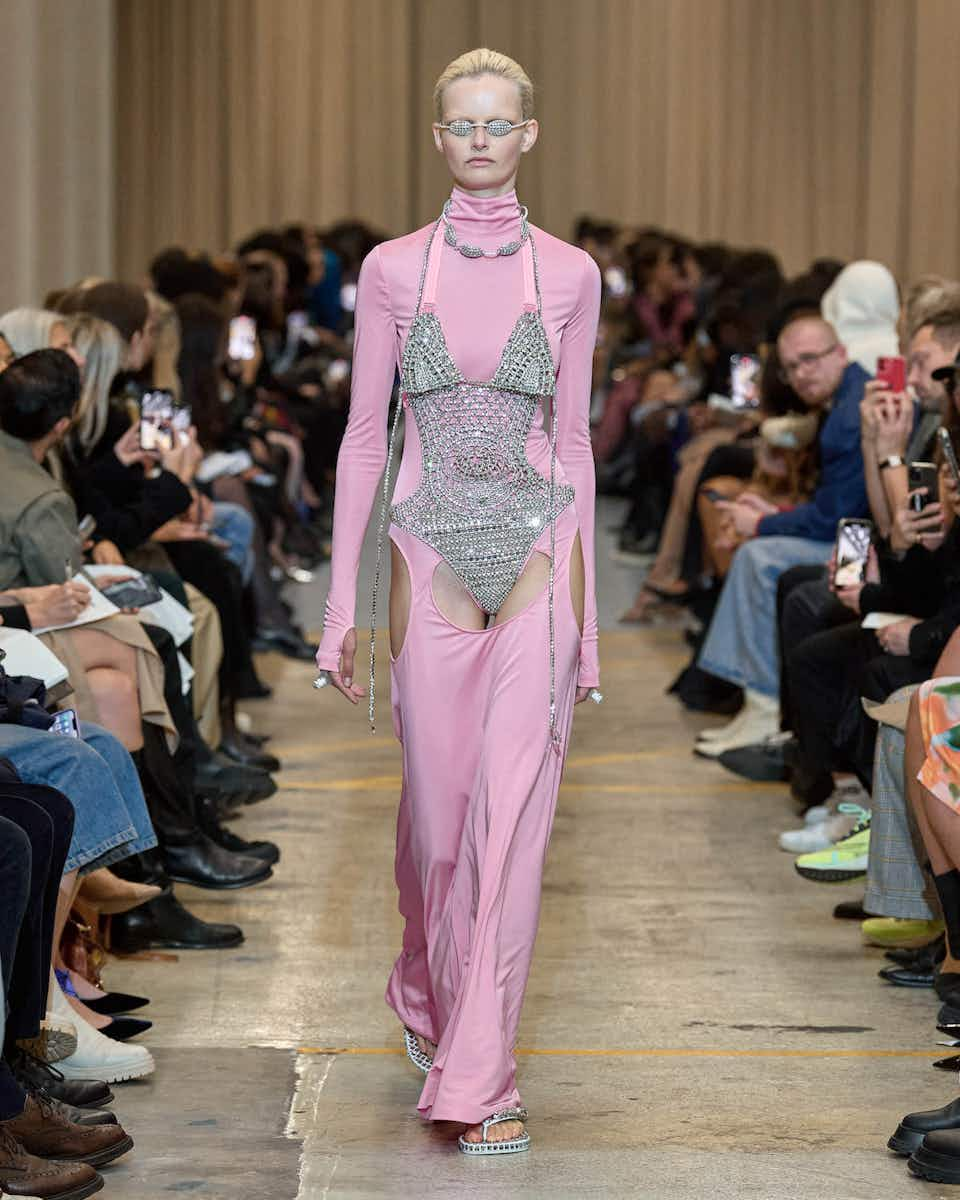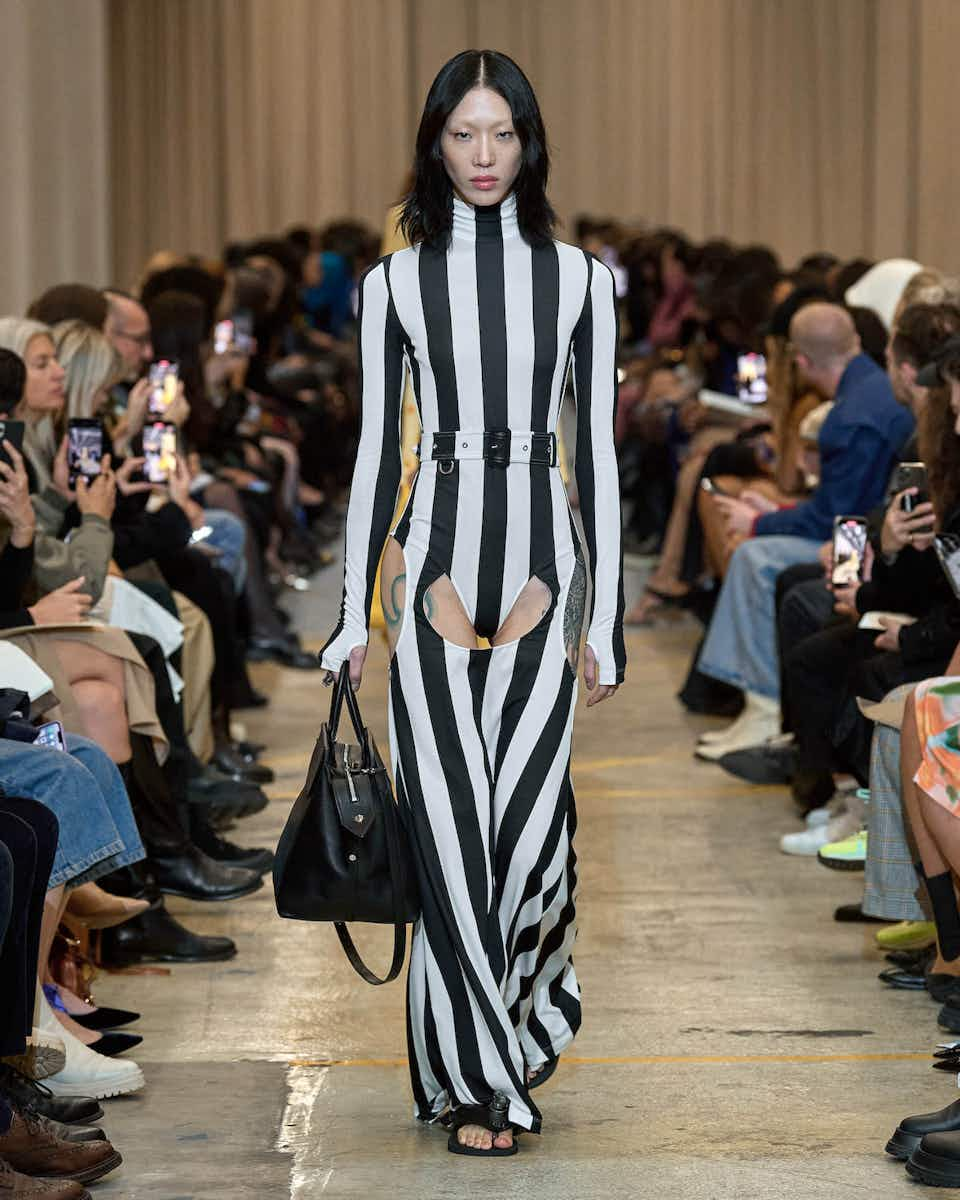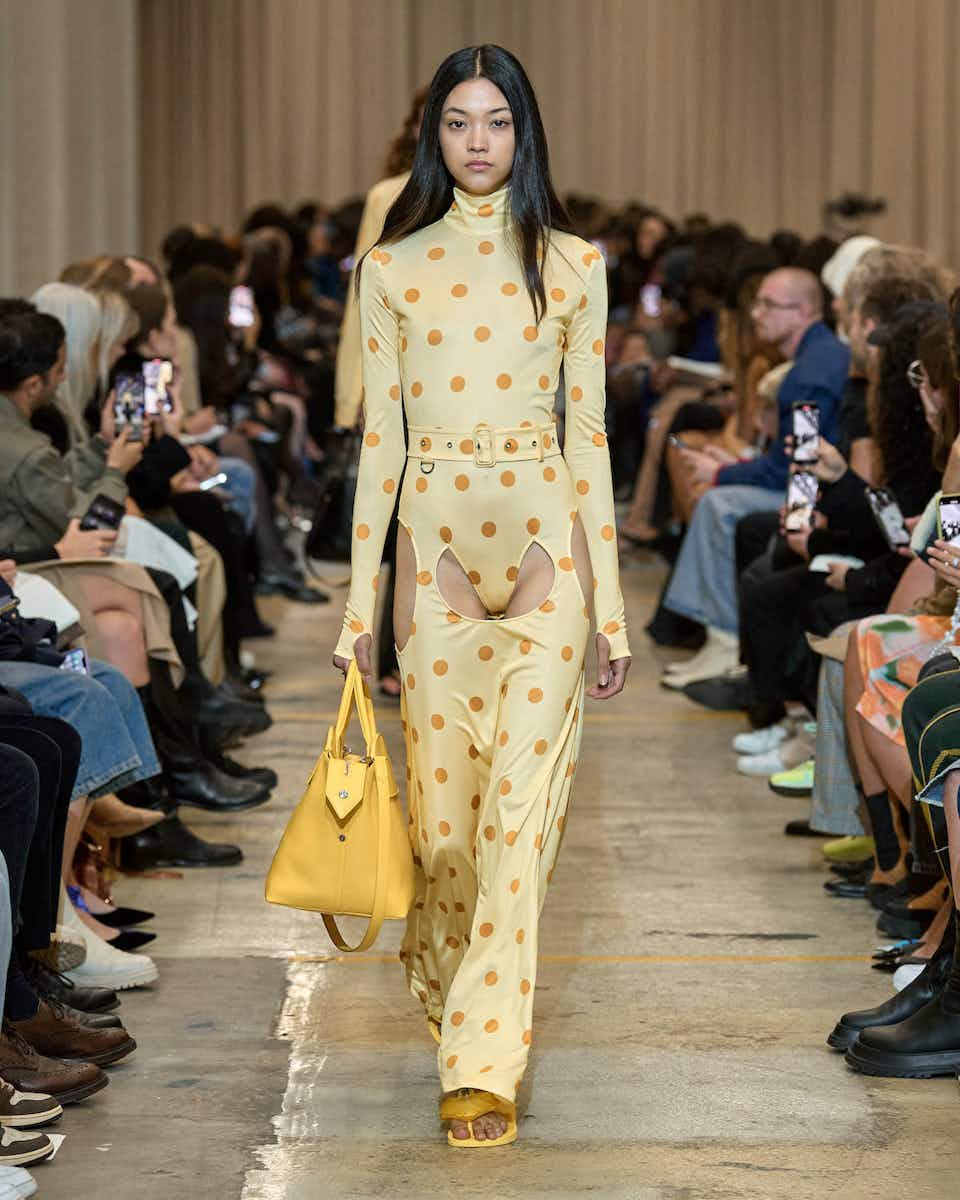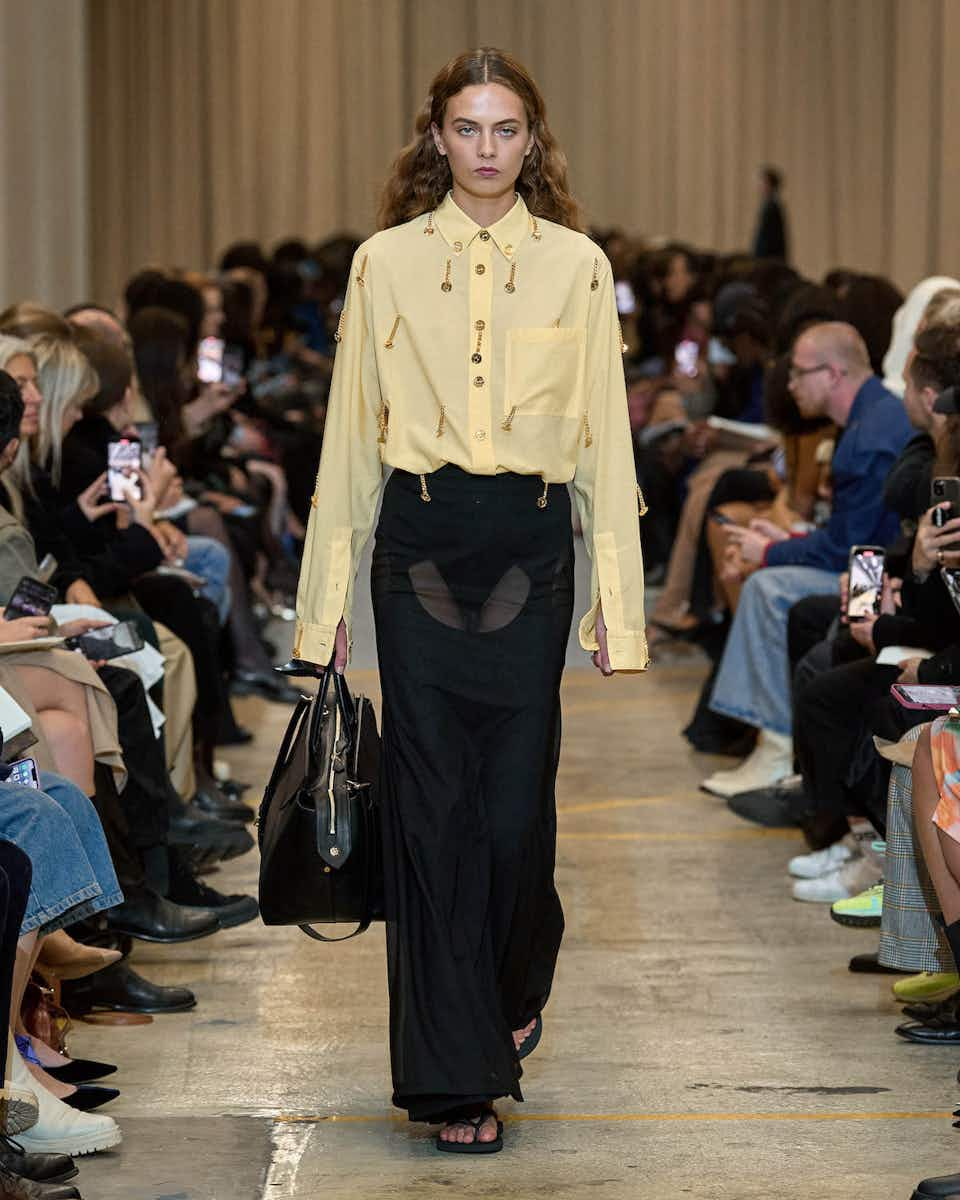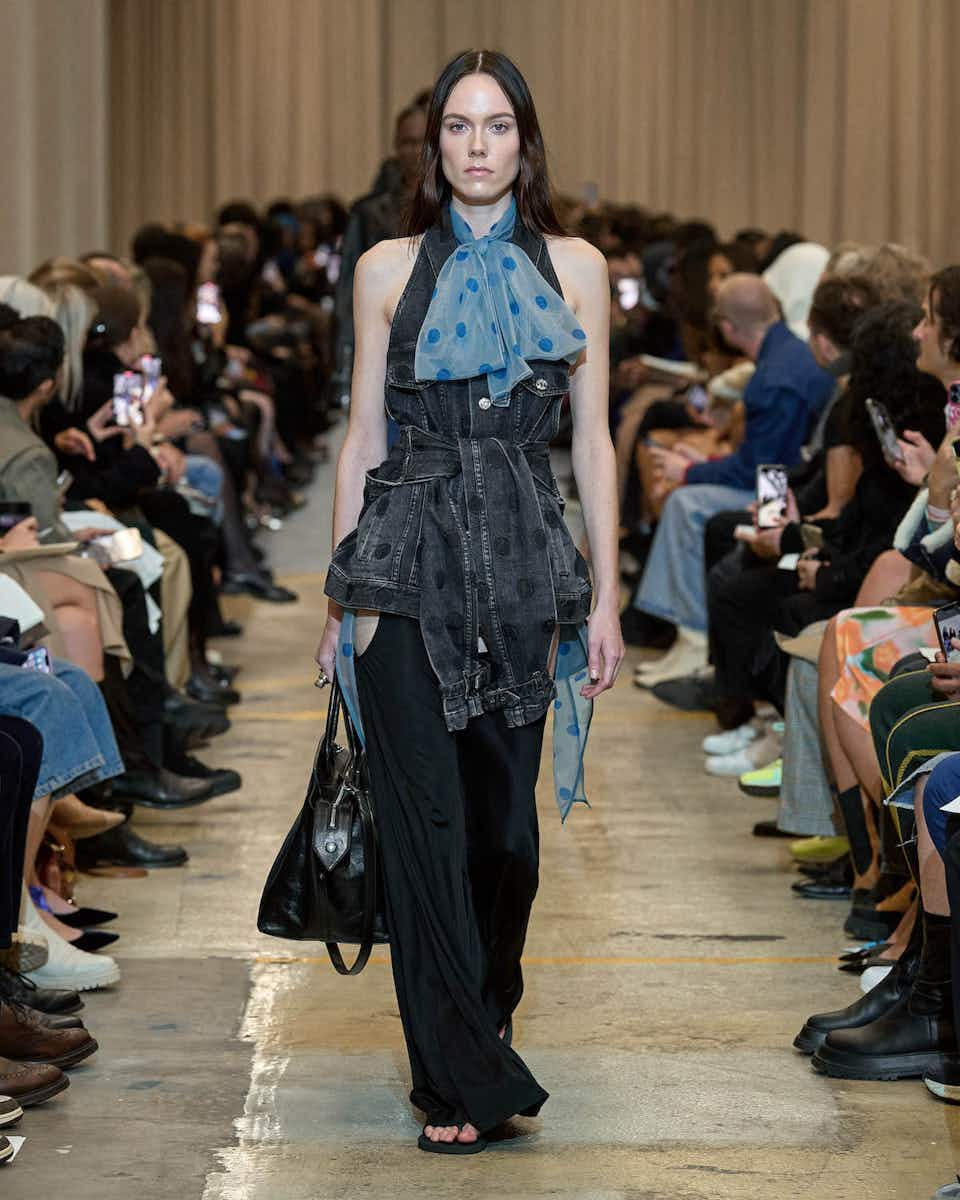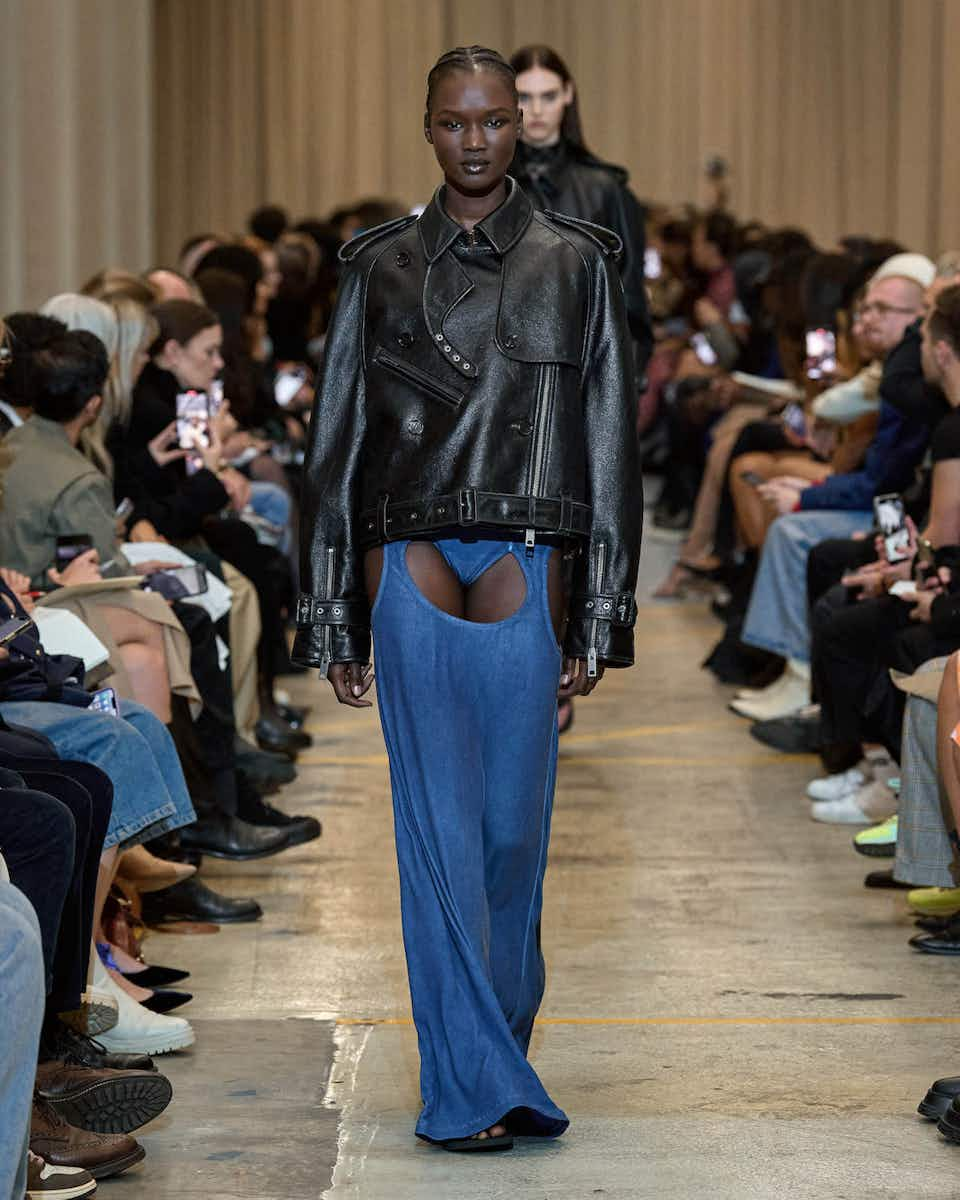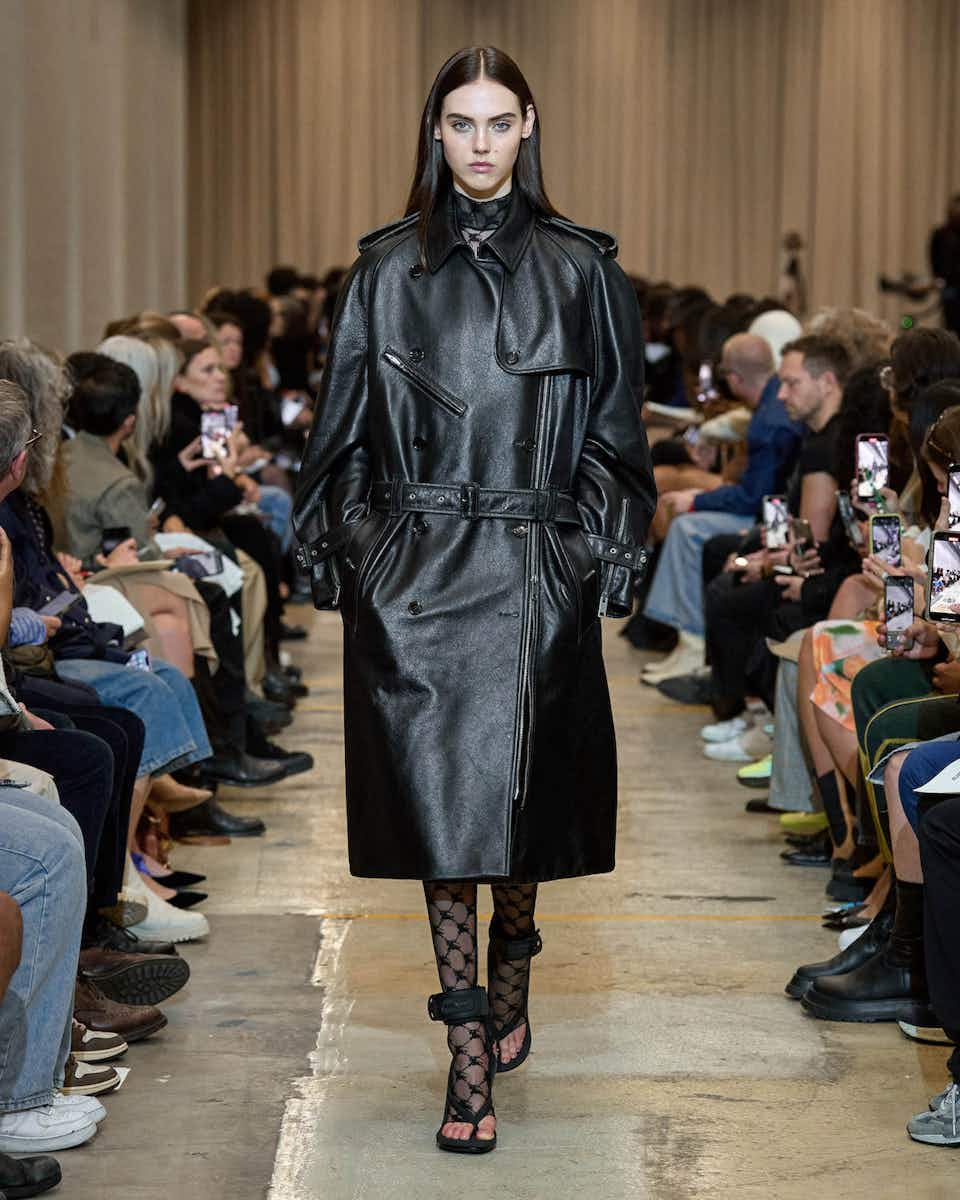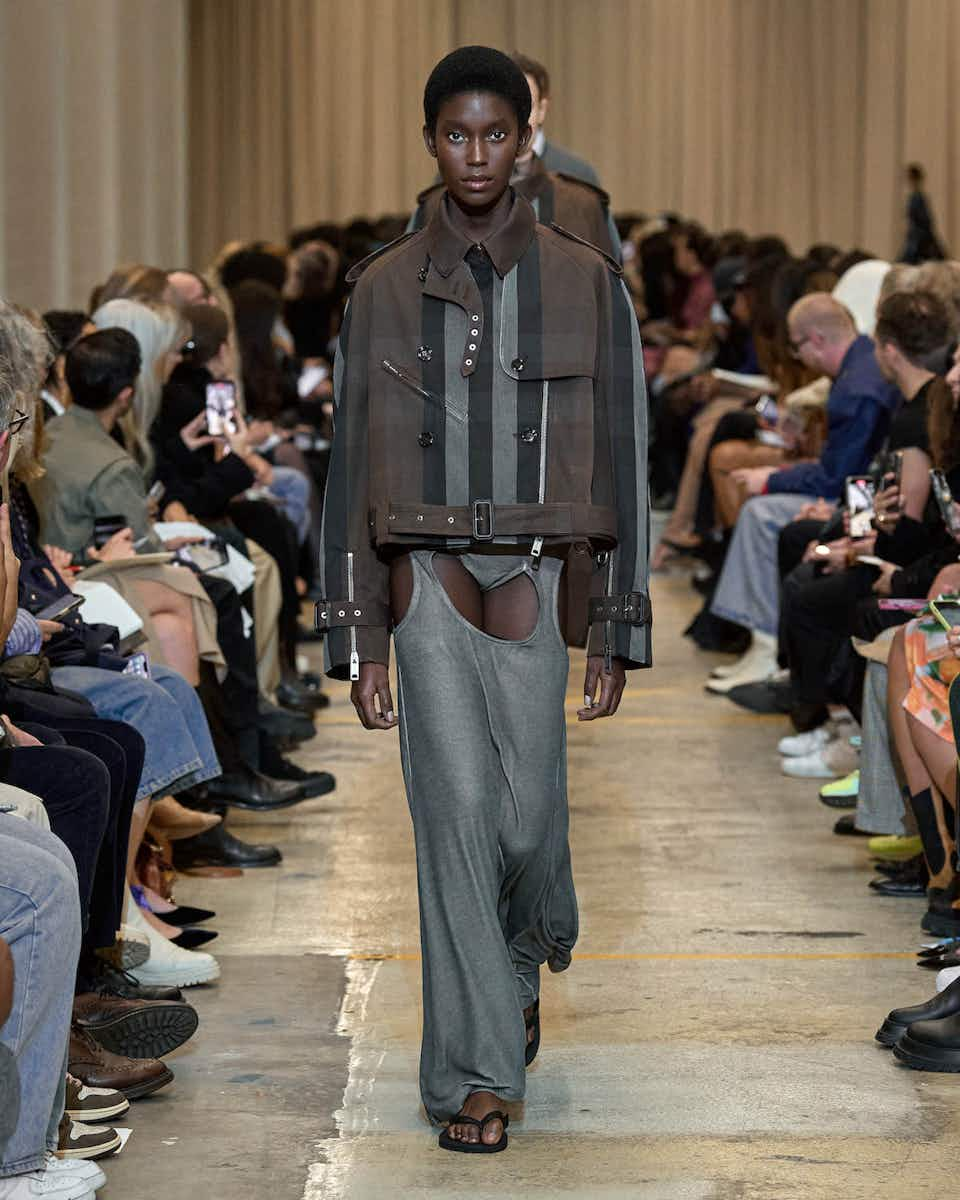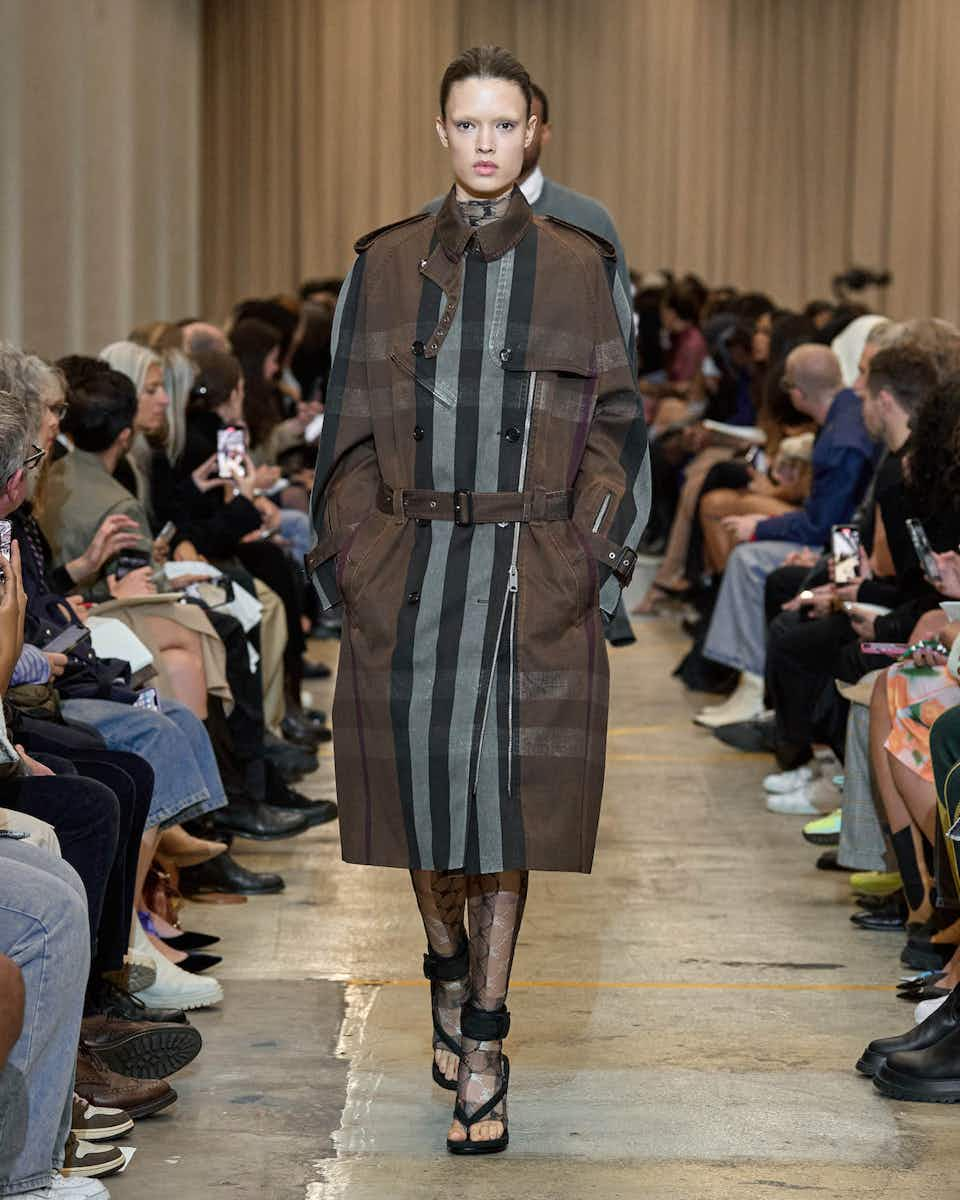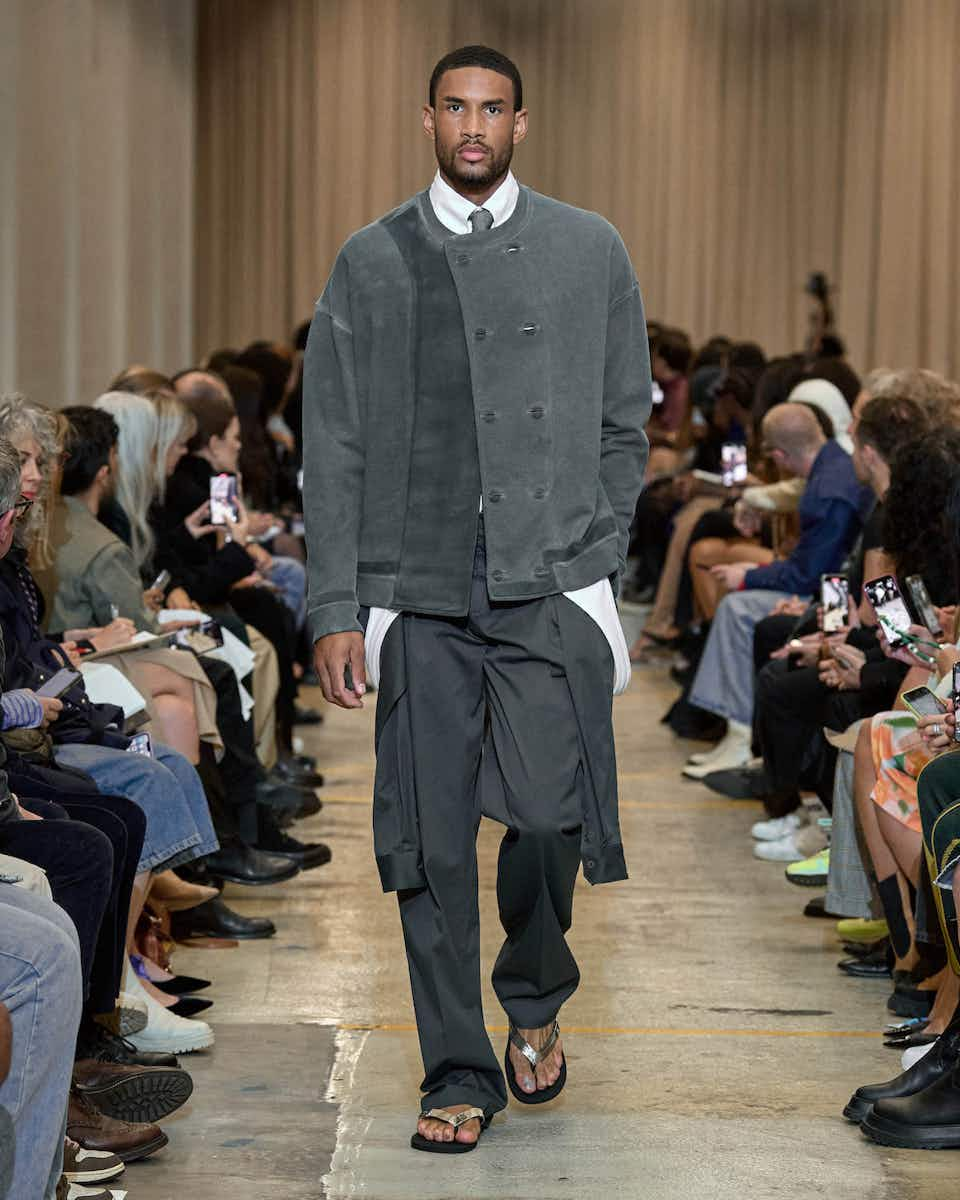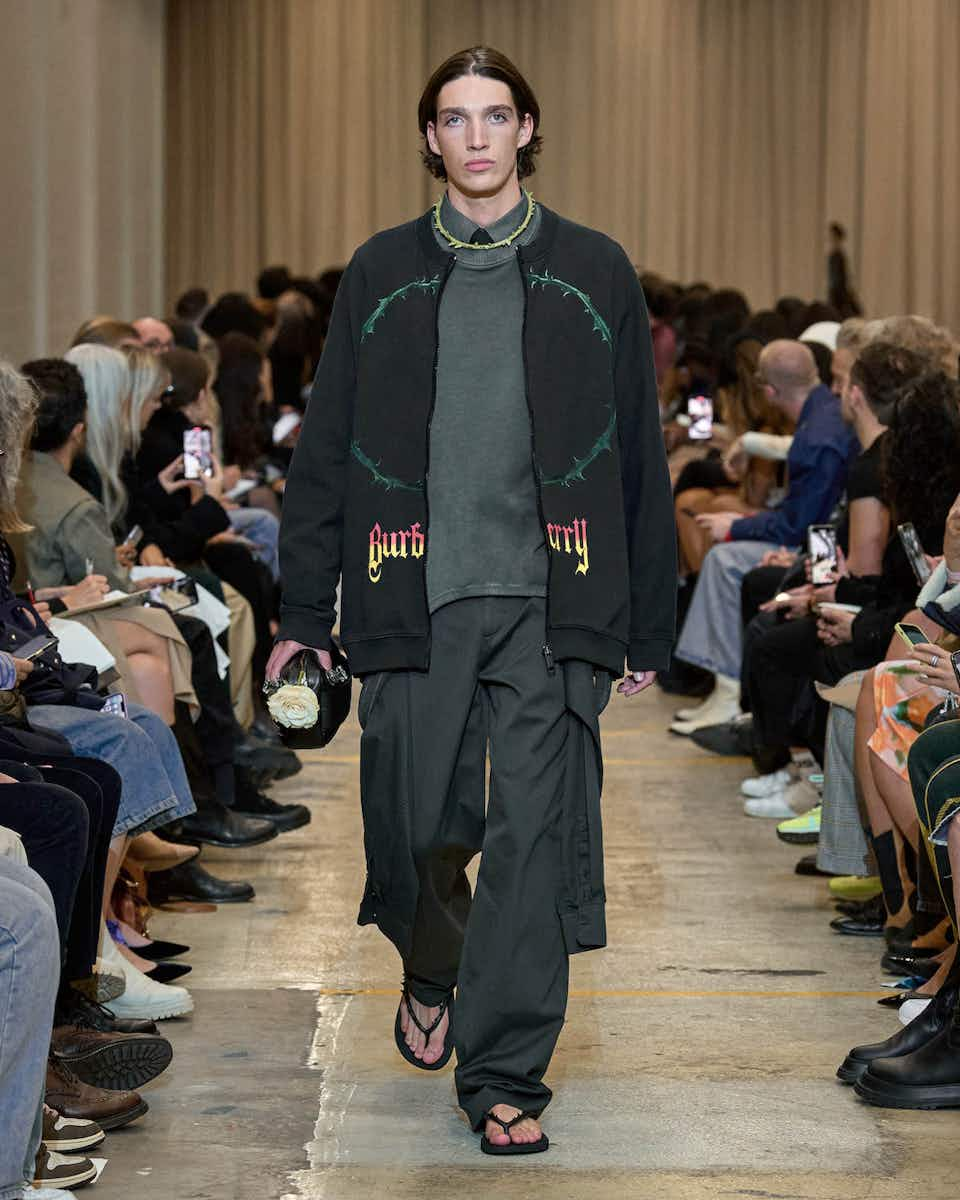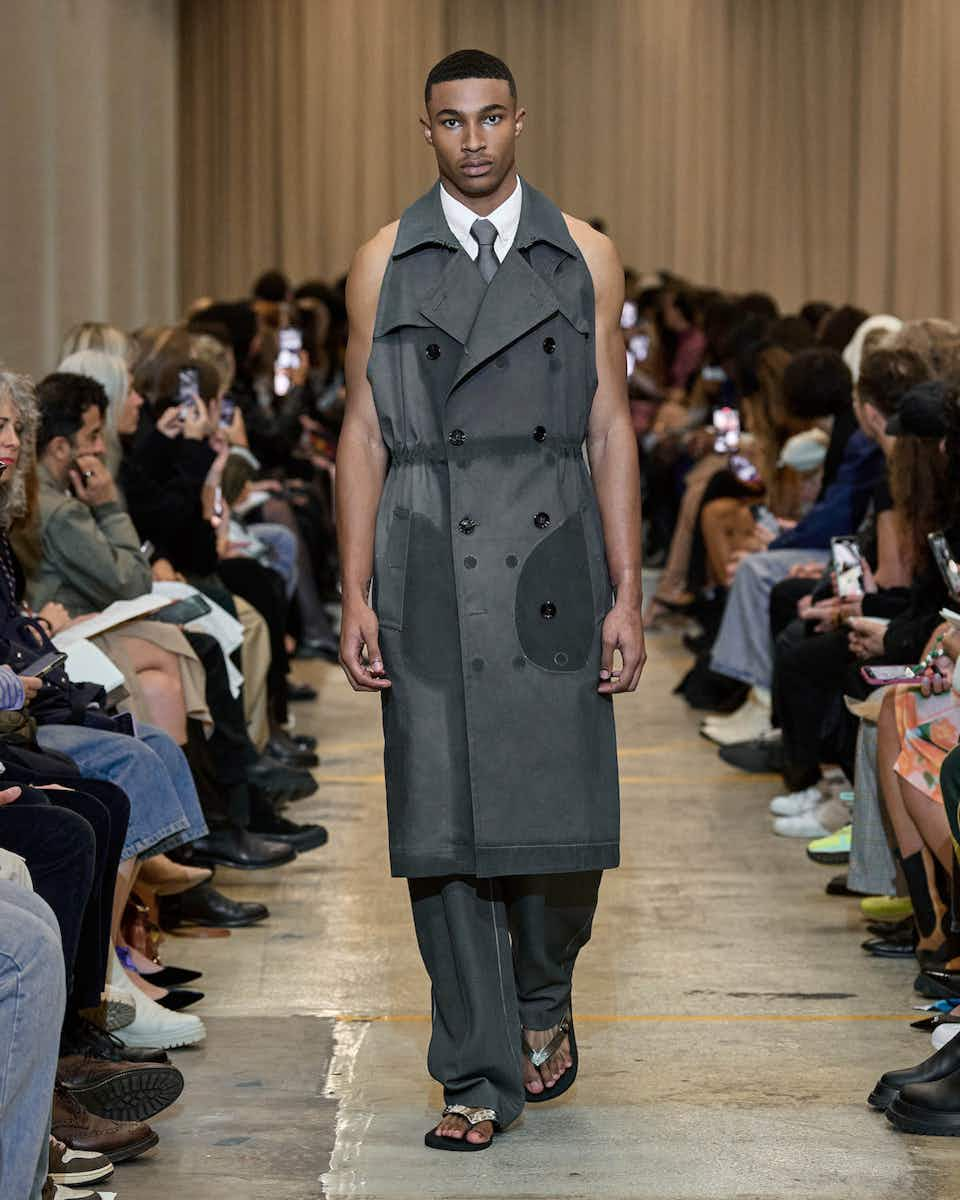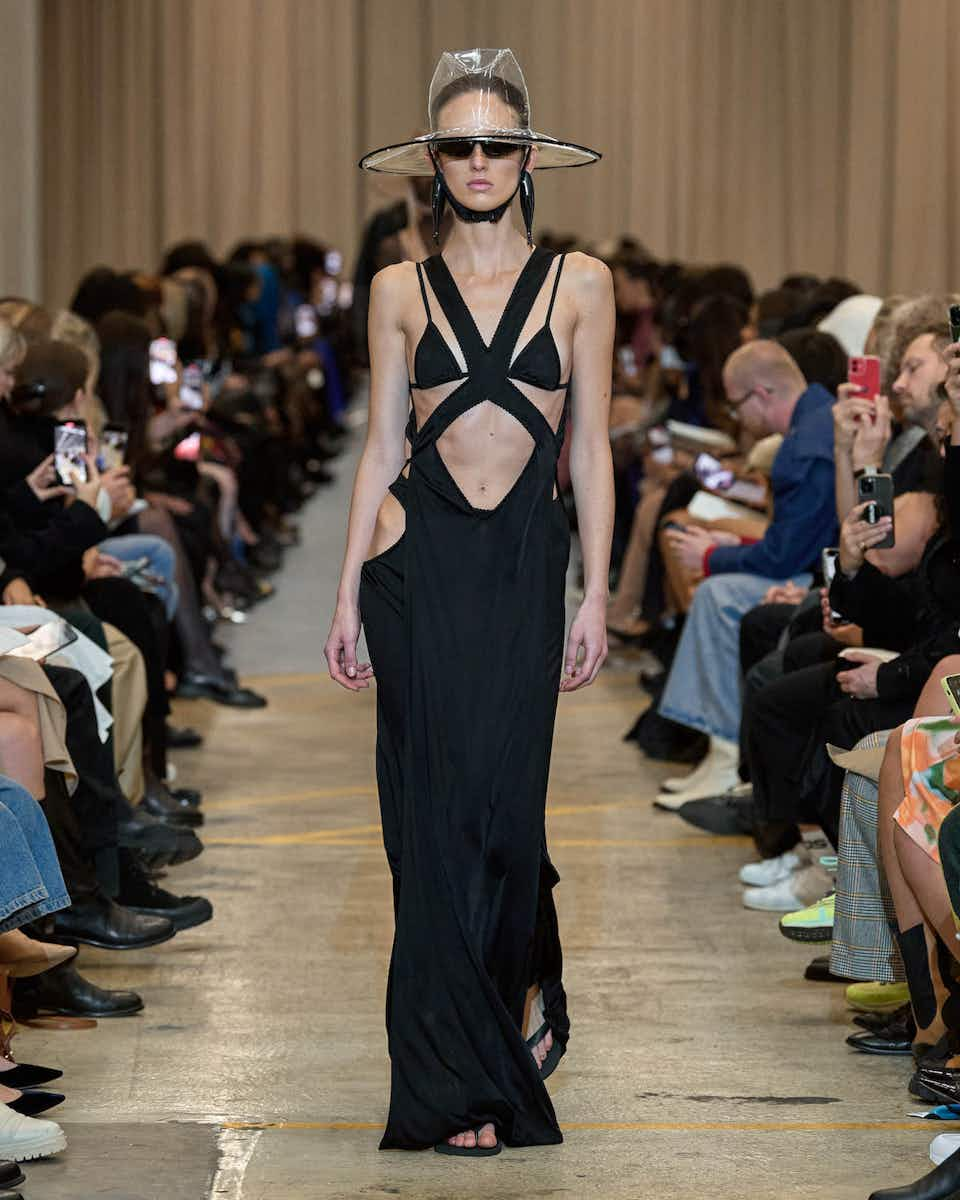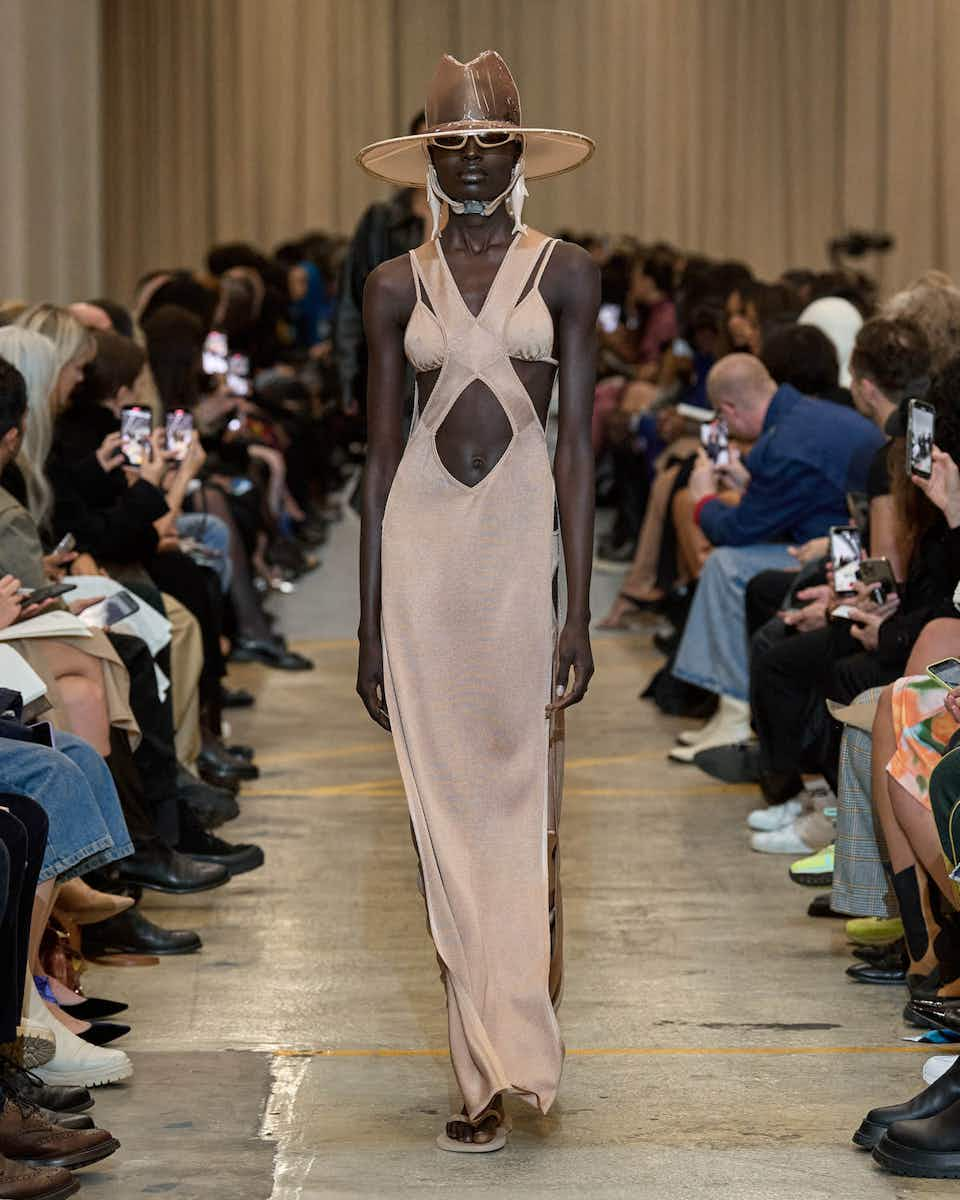 To that end, high collided with low in new and interesting ways: swimsuits ran into full-length dresses, short dresses ran into trains. Lingerie was worn either on the outside, or offered a peep at through cutouts (very end of the pier). Men's tailoring was married with thong sandals featuring shark fins, and rubber armbands became armbags. The whole thing was contradictory: sexy – but funny, too.

Opening in total silence, before the voice of American opera singer Nadine Sierra filled the room, the finale felt the full might of the London Contemporary Orchestra. The final black, velvet evening gowns were, according to Tisci, inspired by the idea of a goth ​"fully dressed in black on summer sands". But they felt, due to recent, obvious events, almost like a funeral procession, too.

A closure of one era of Britishness and the start of another? How very Burberry.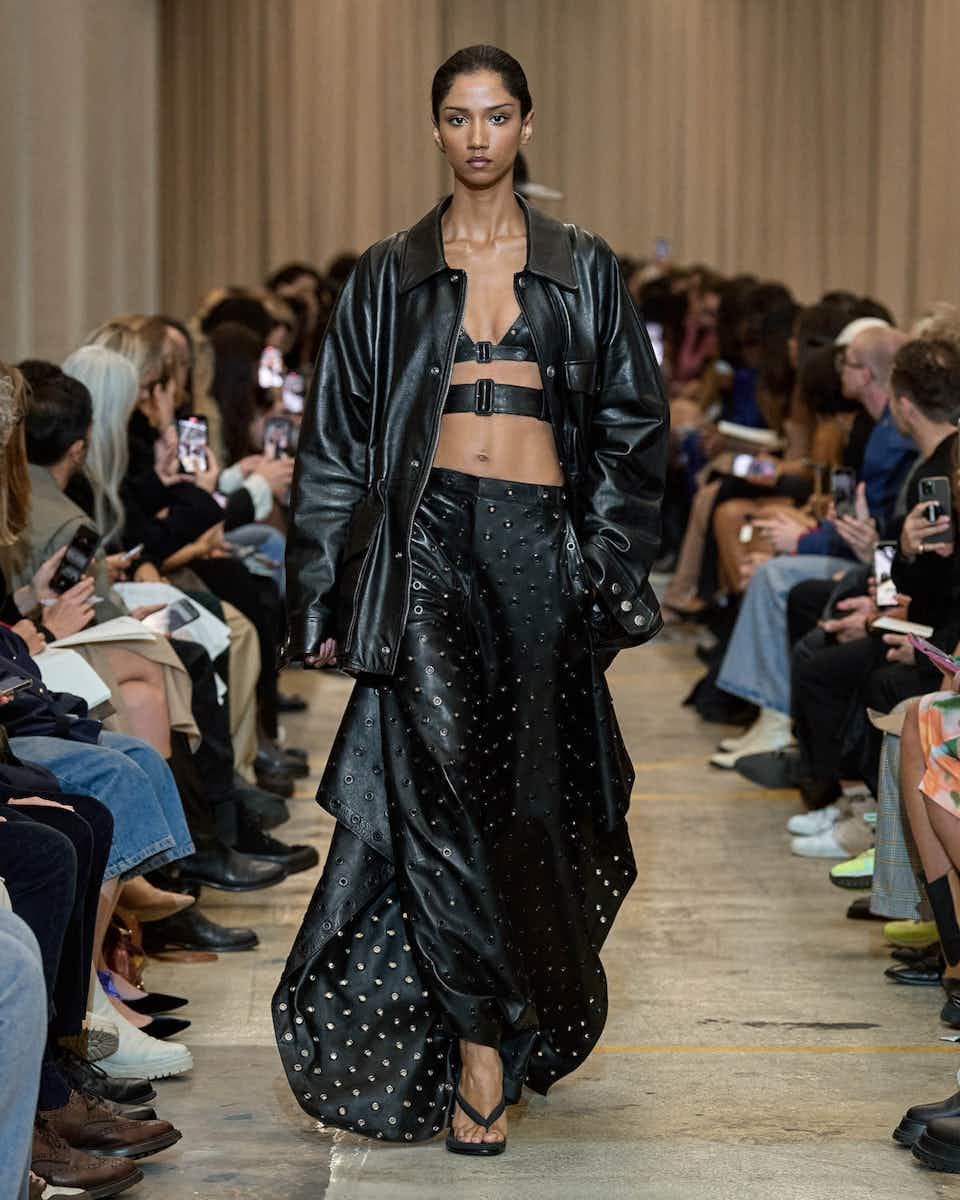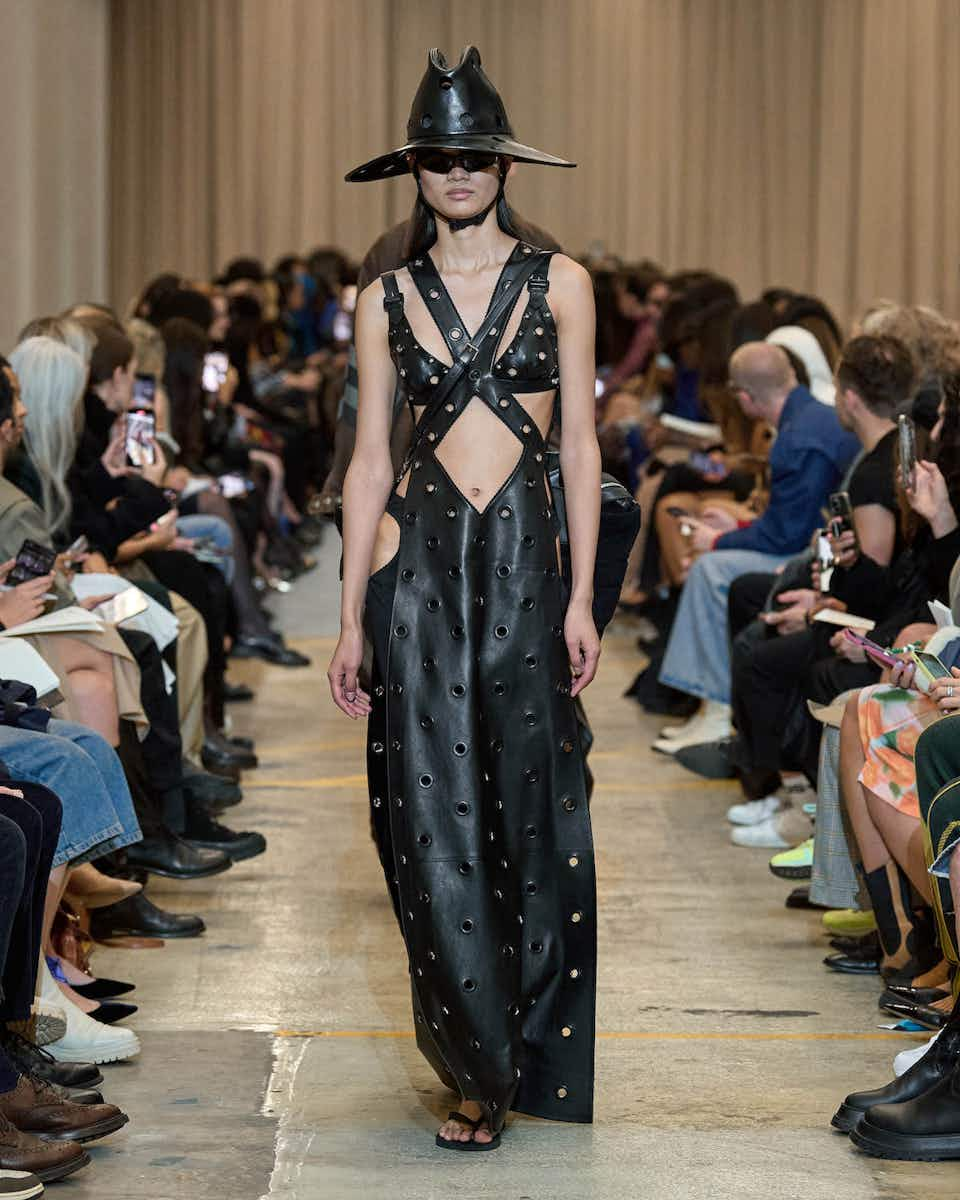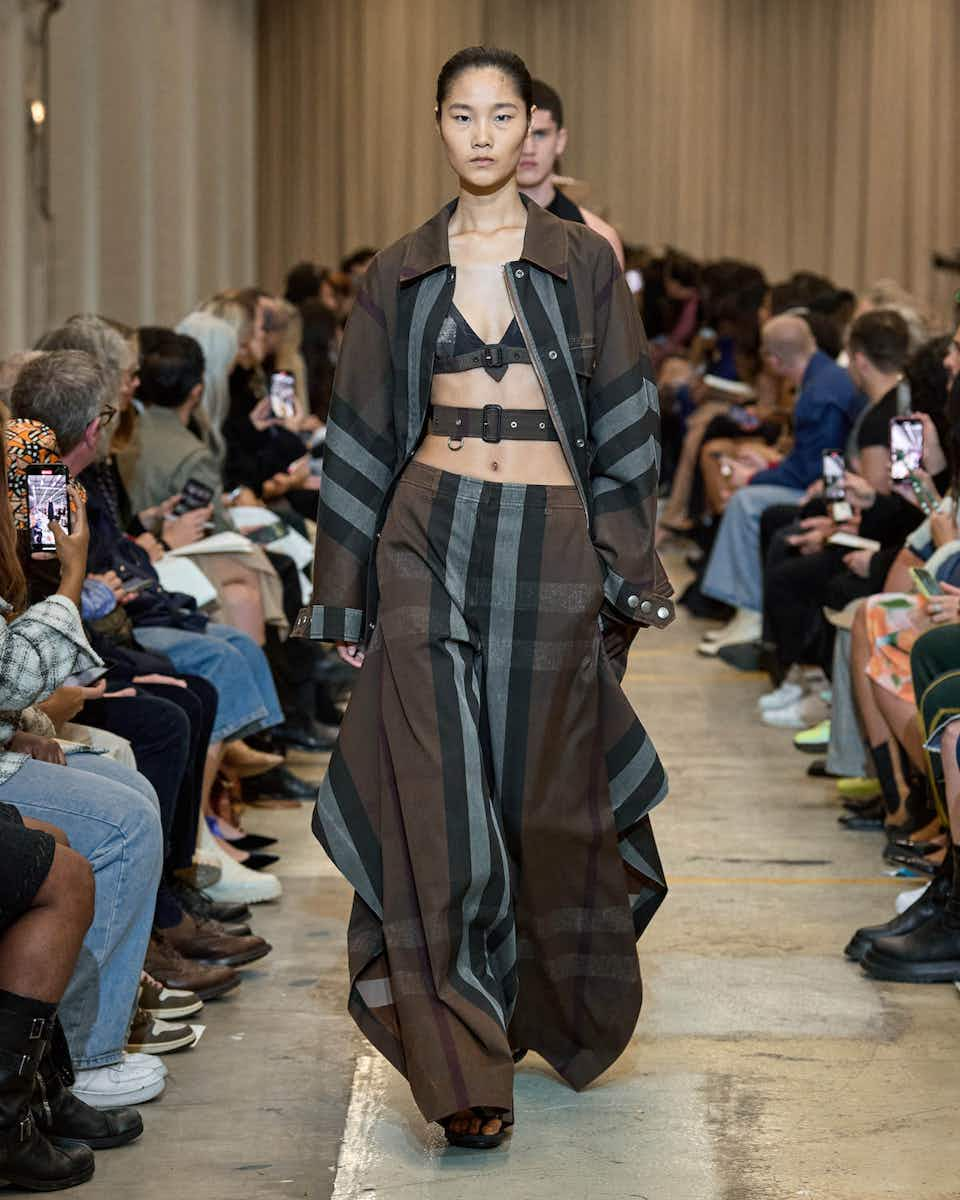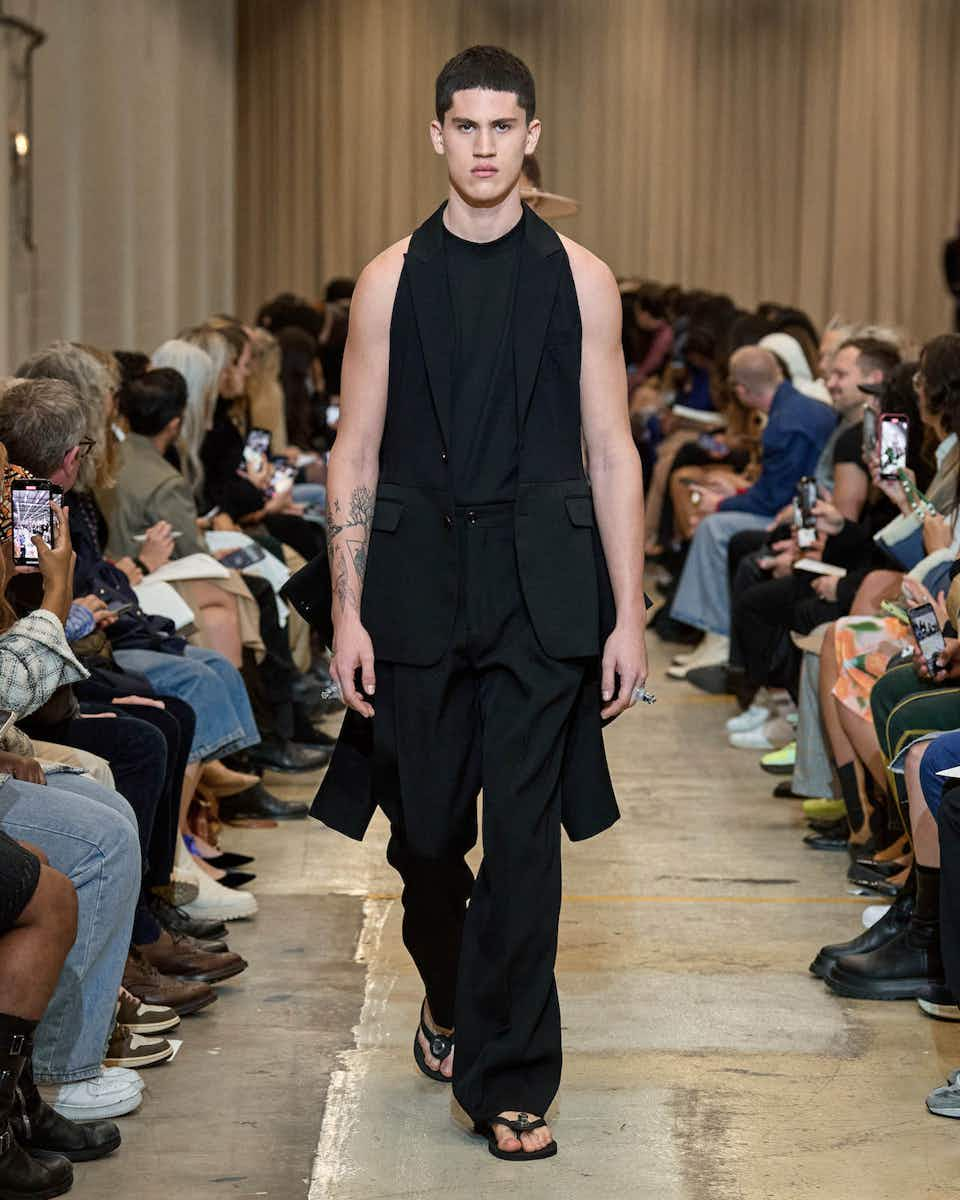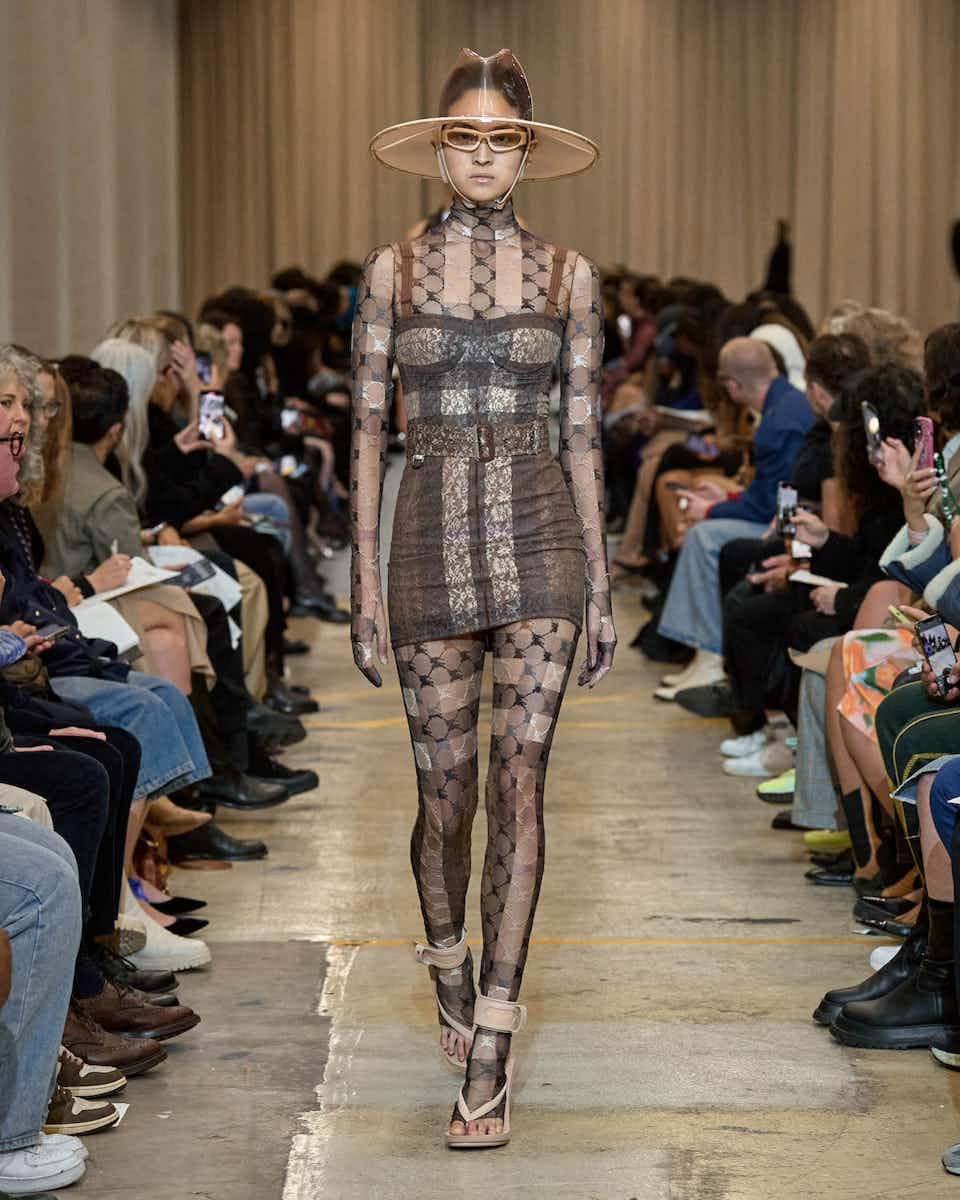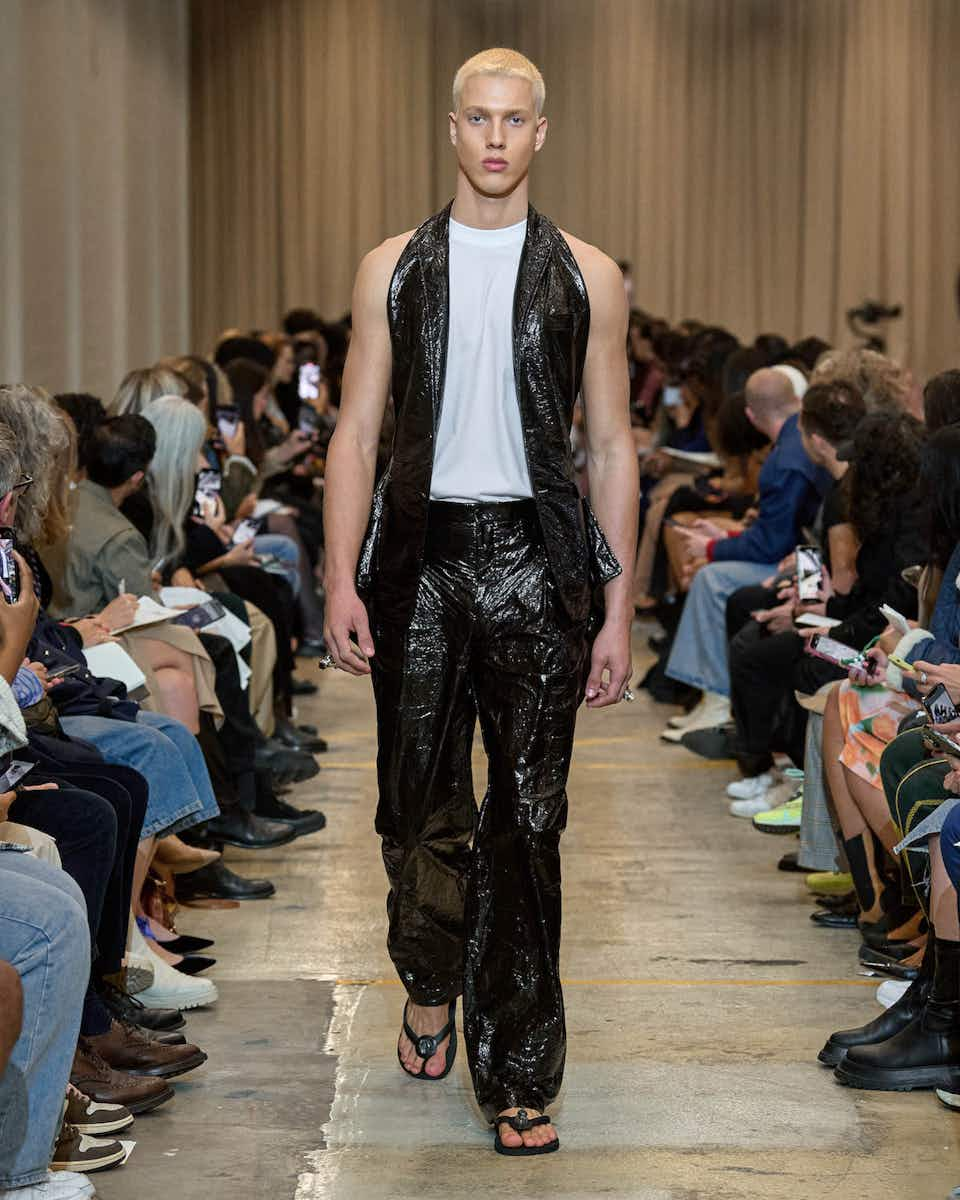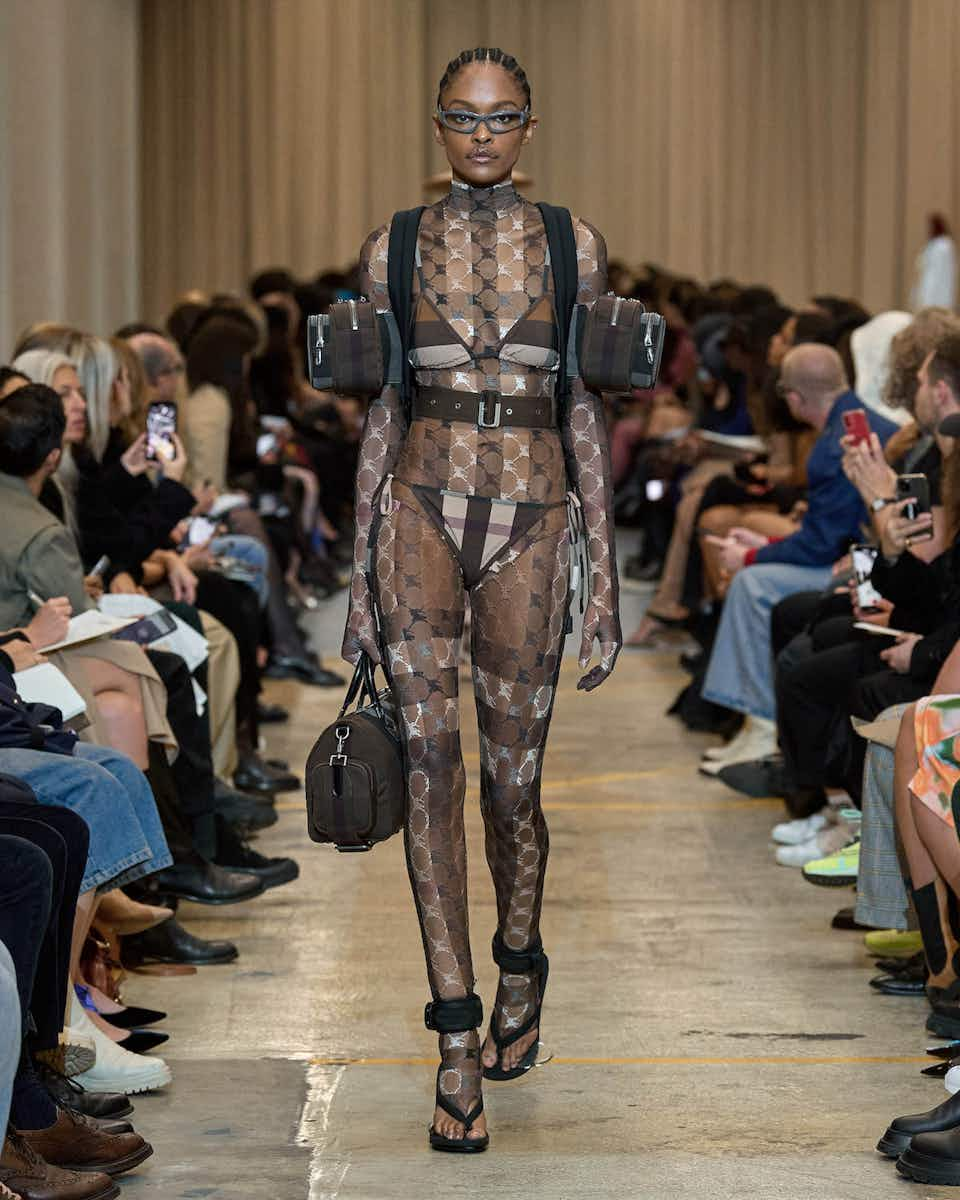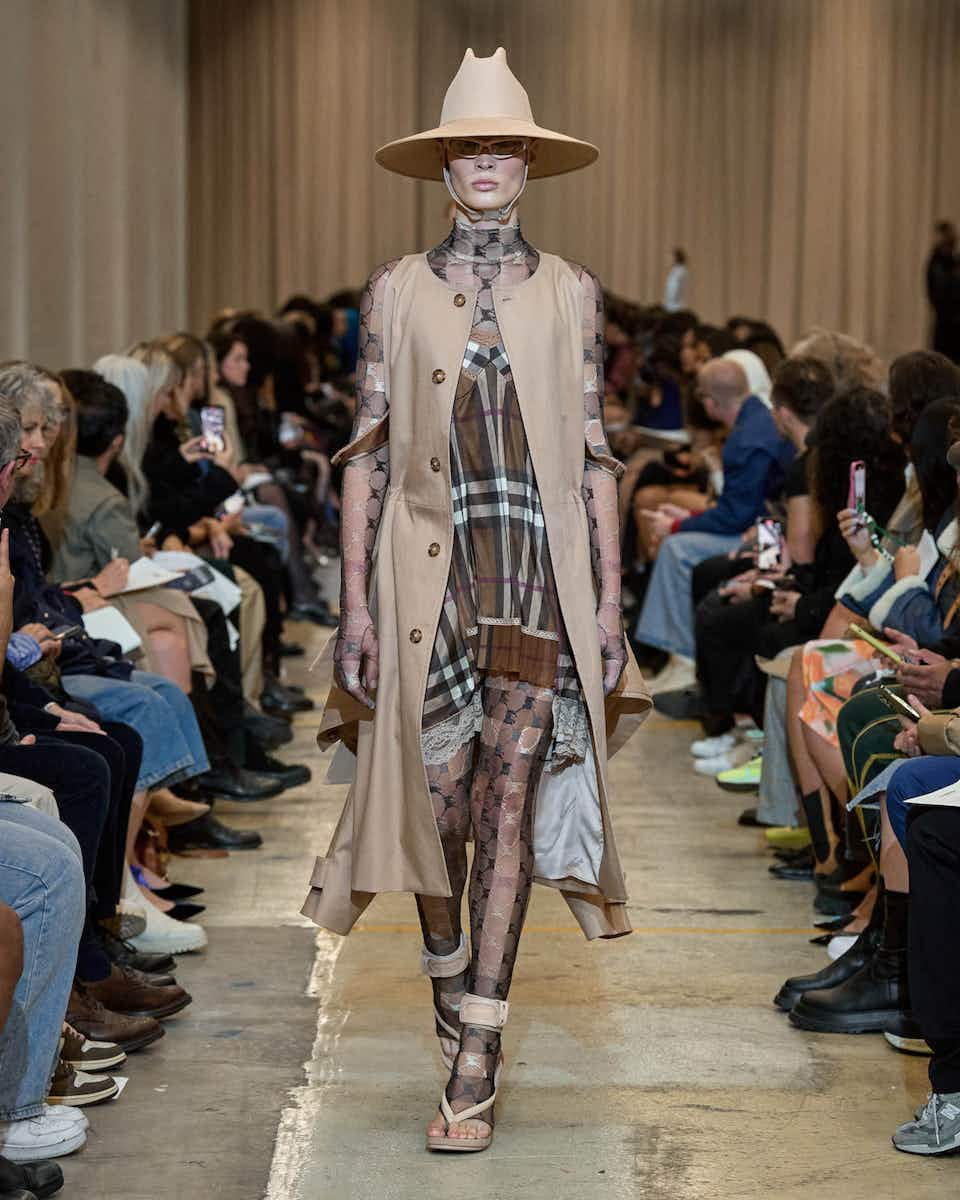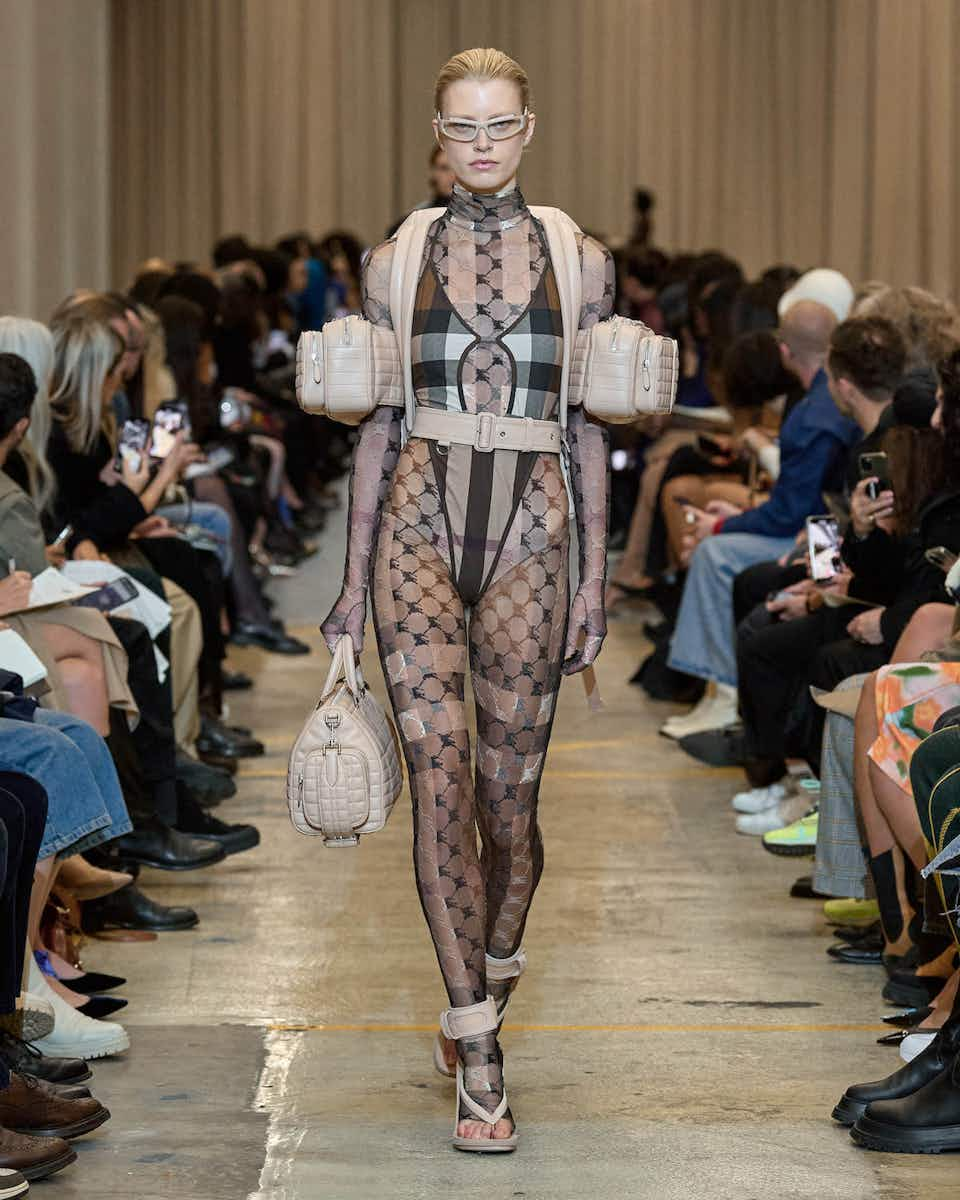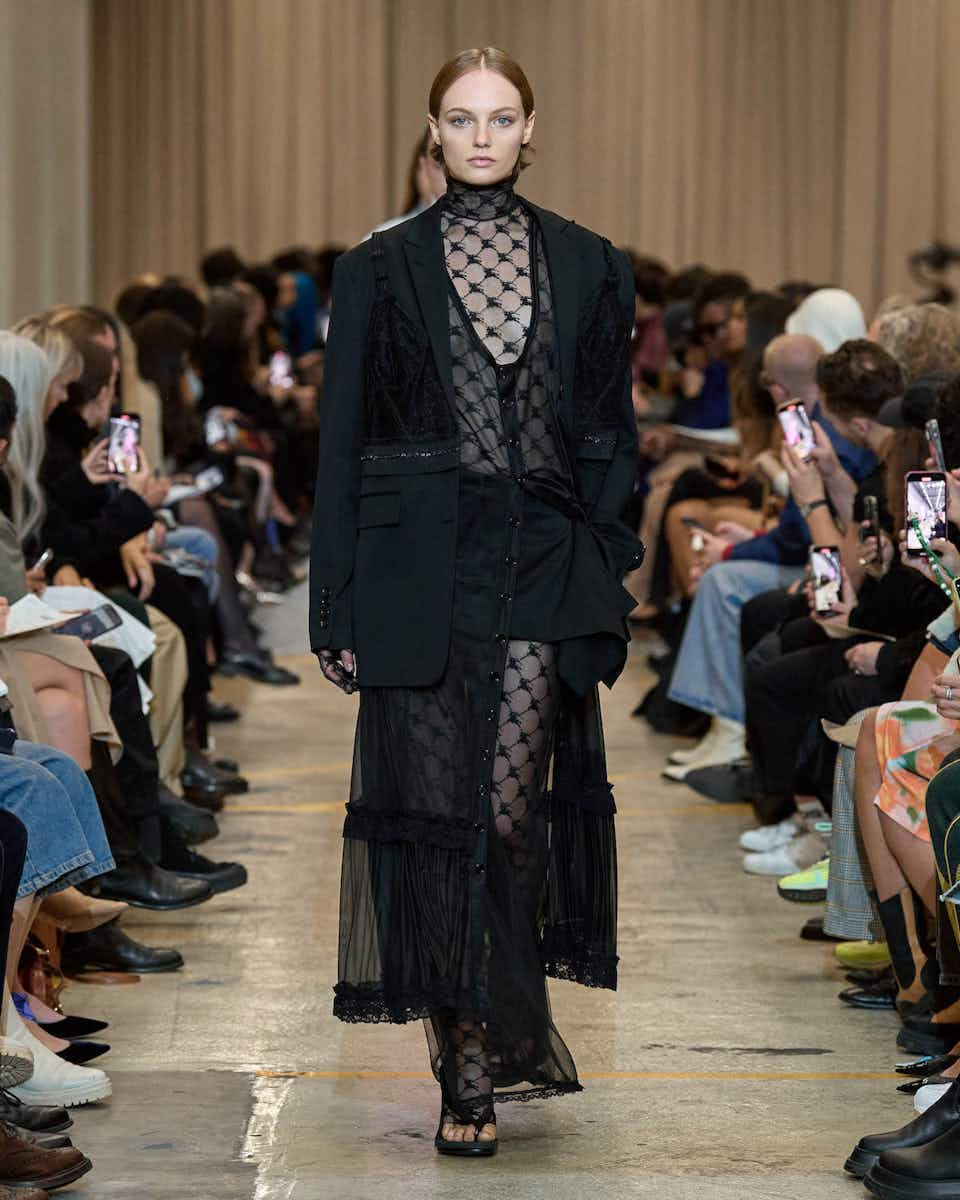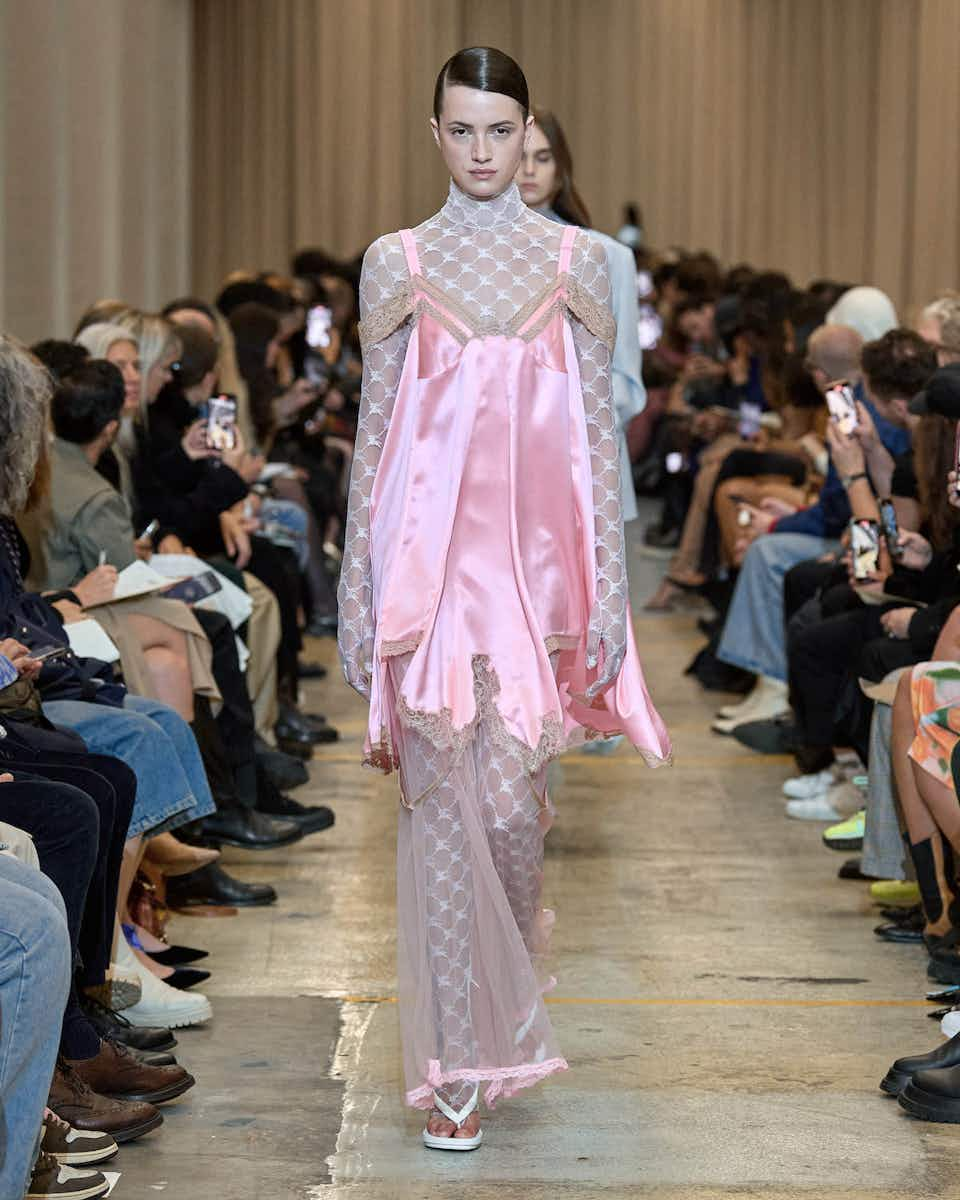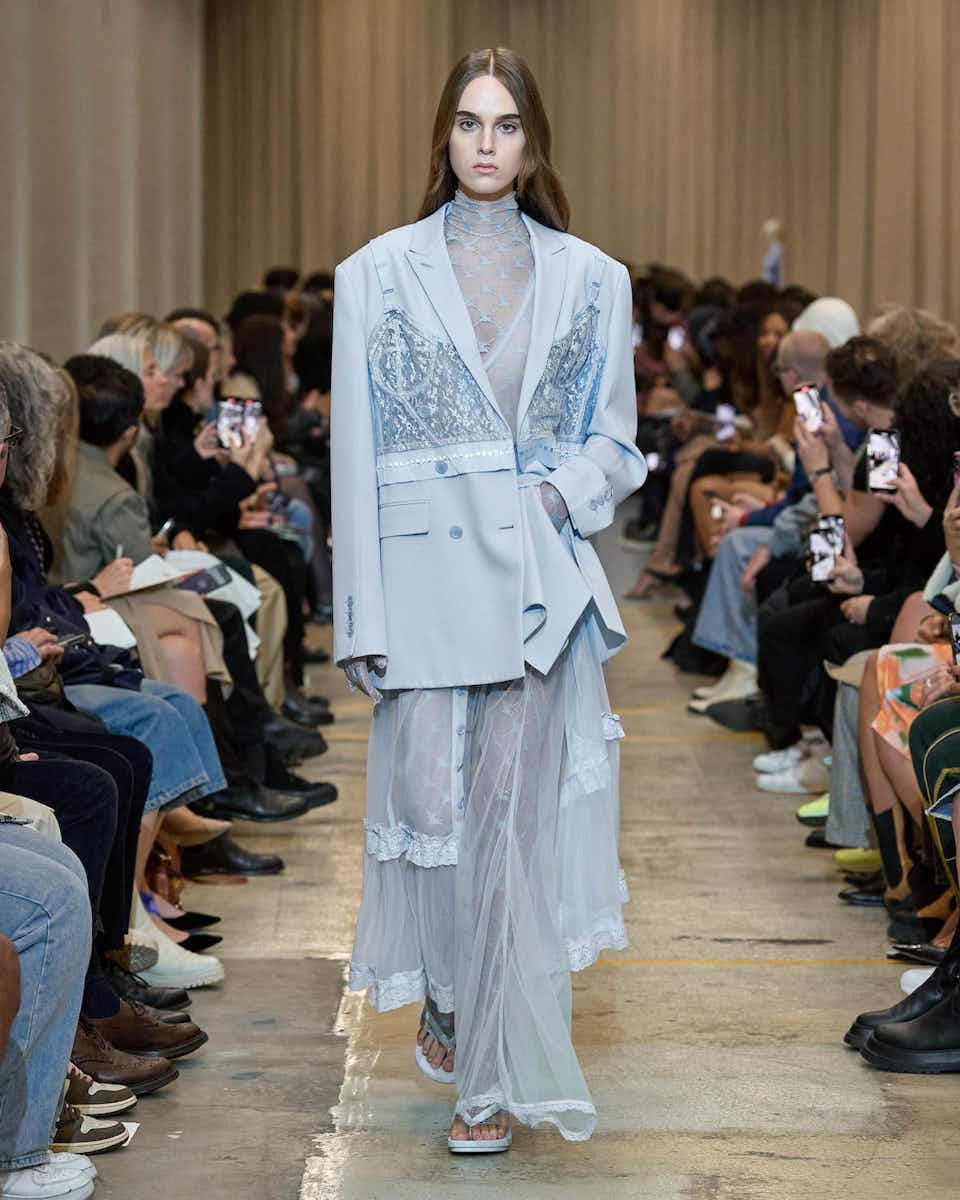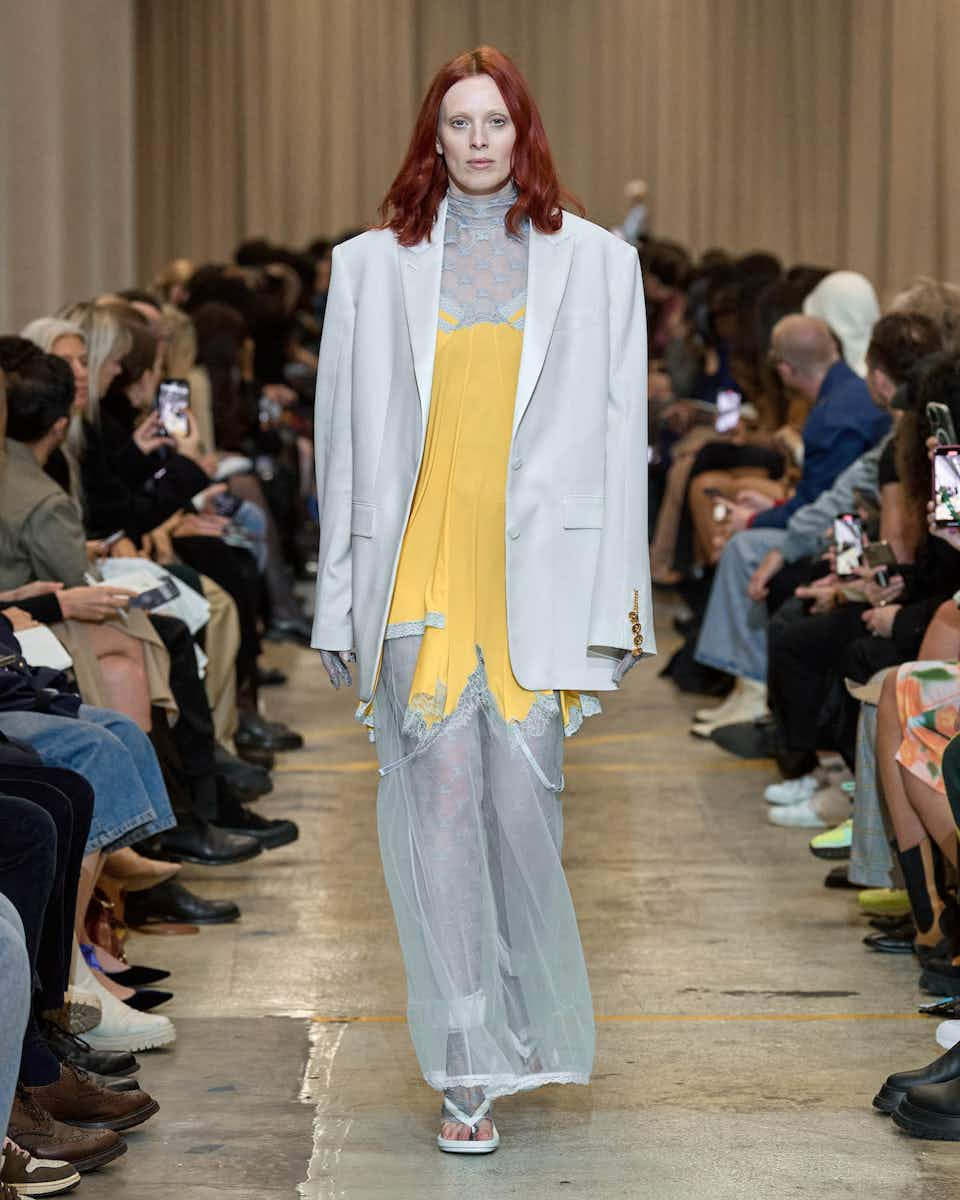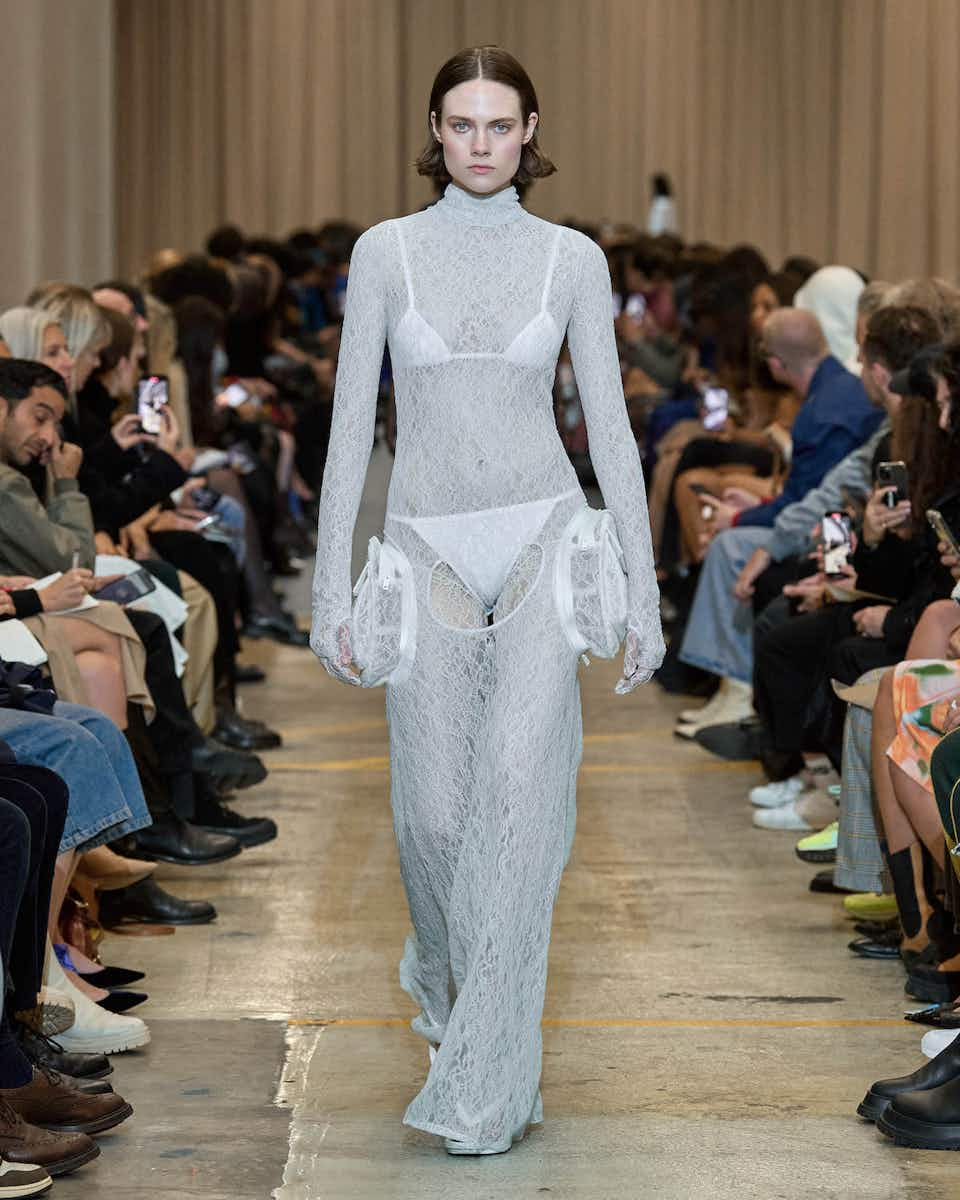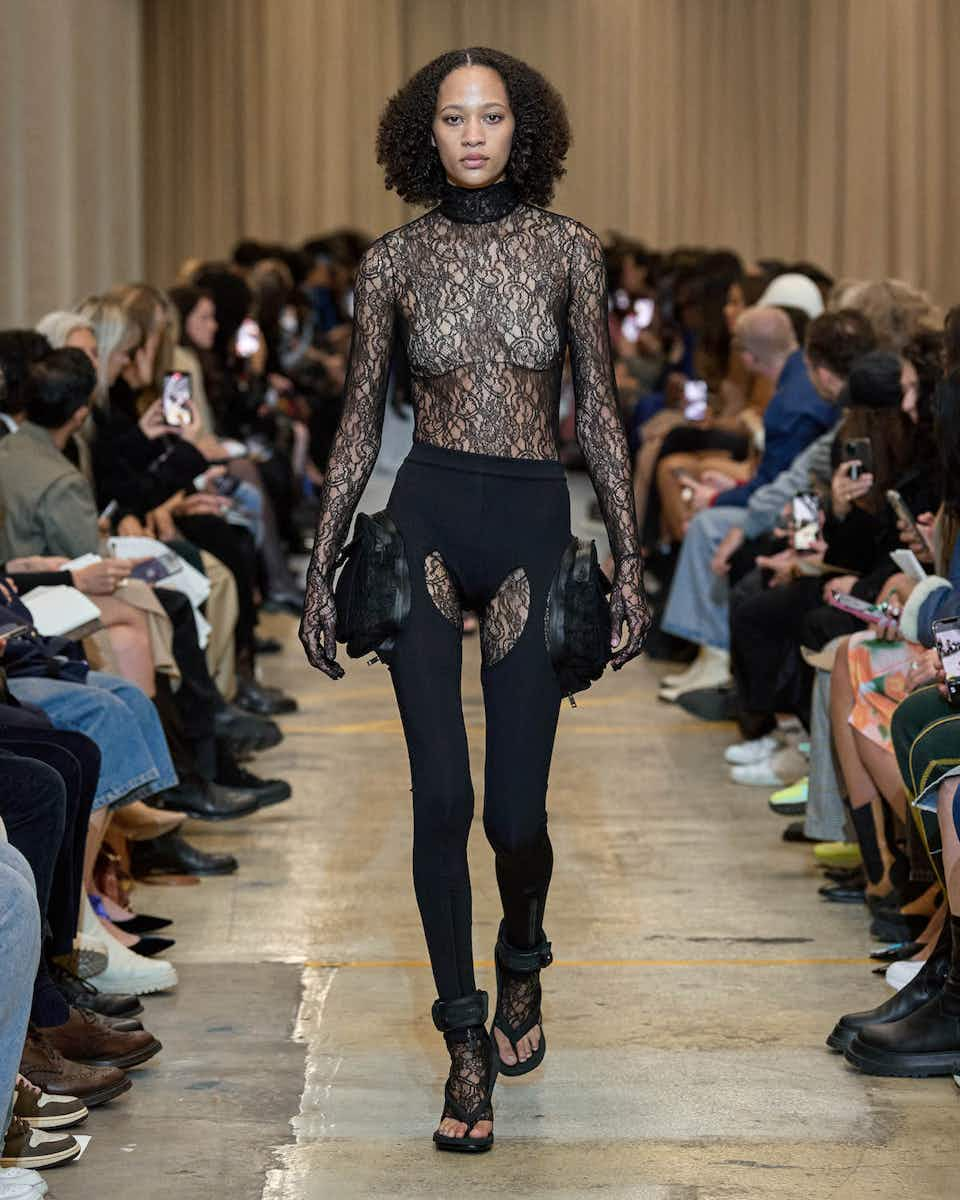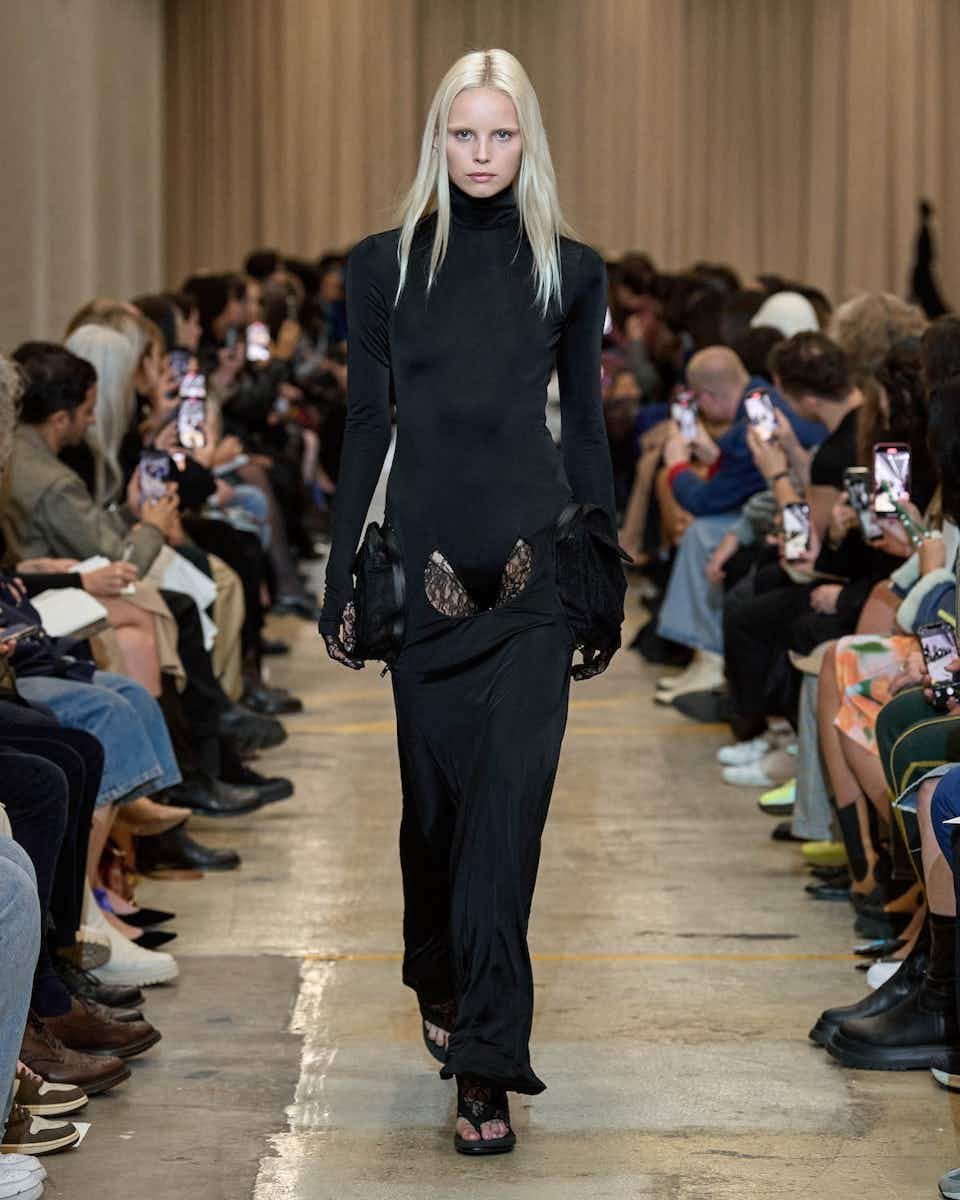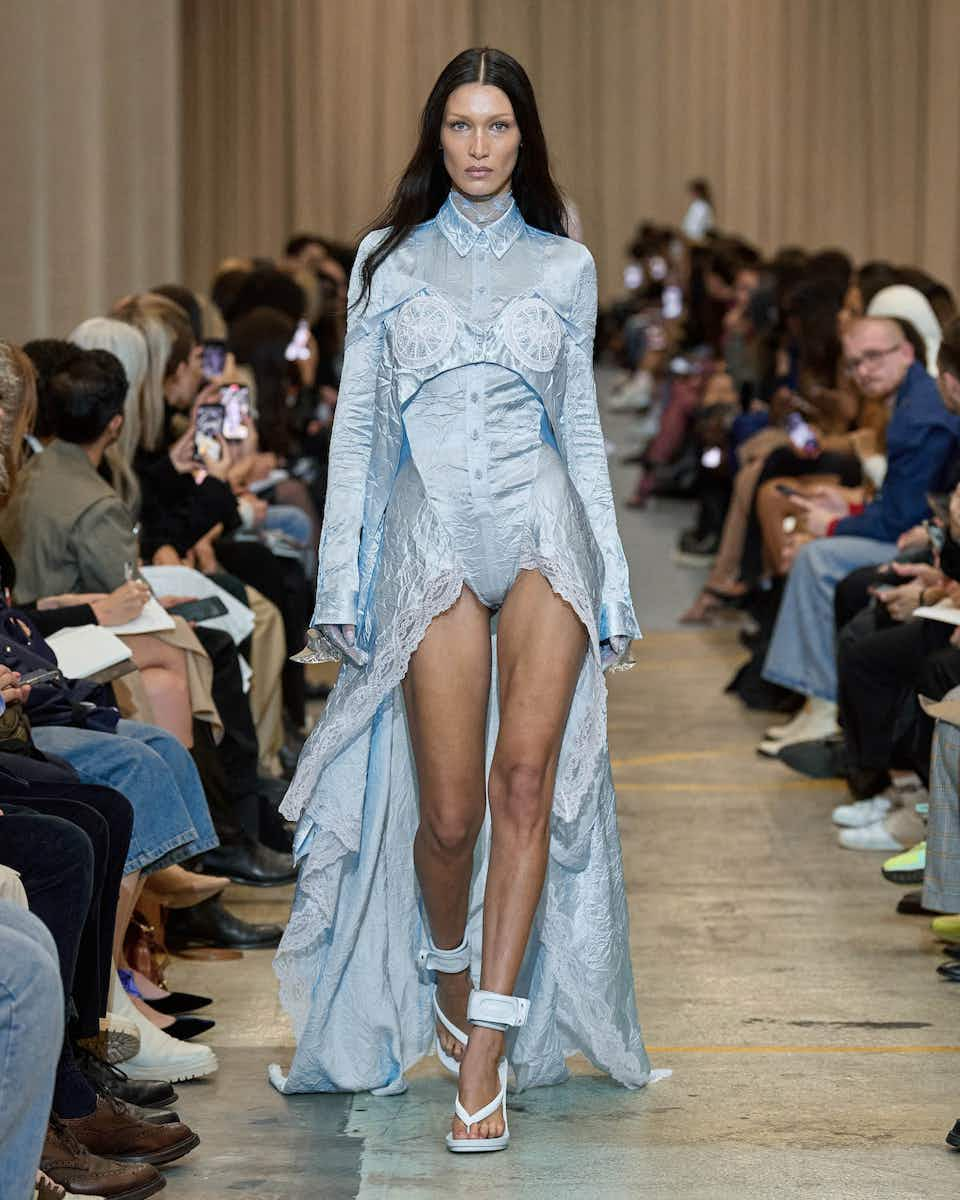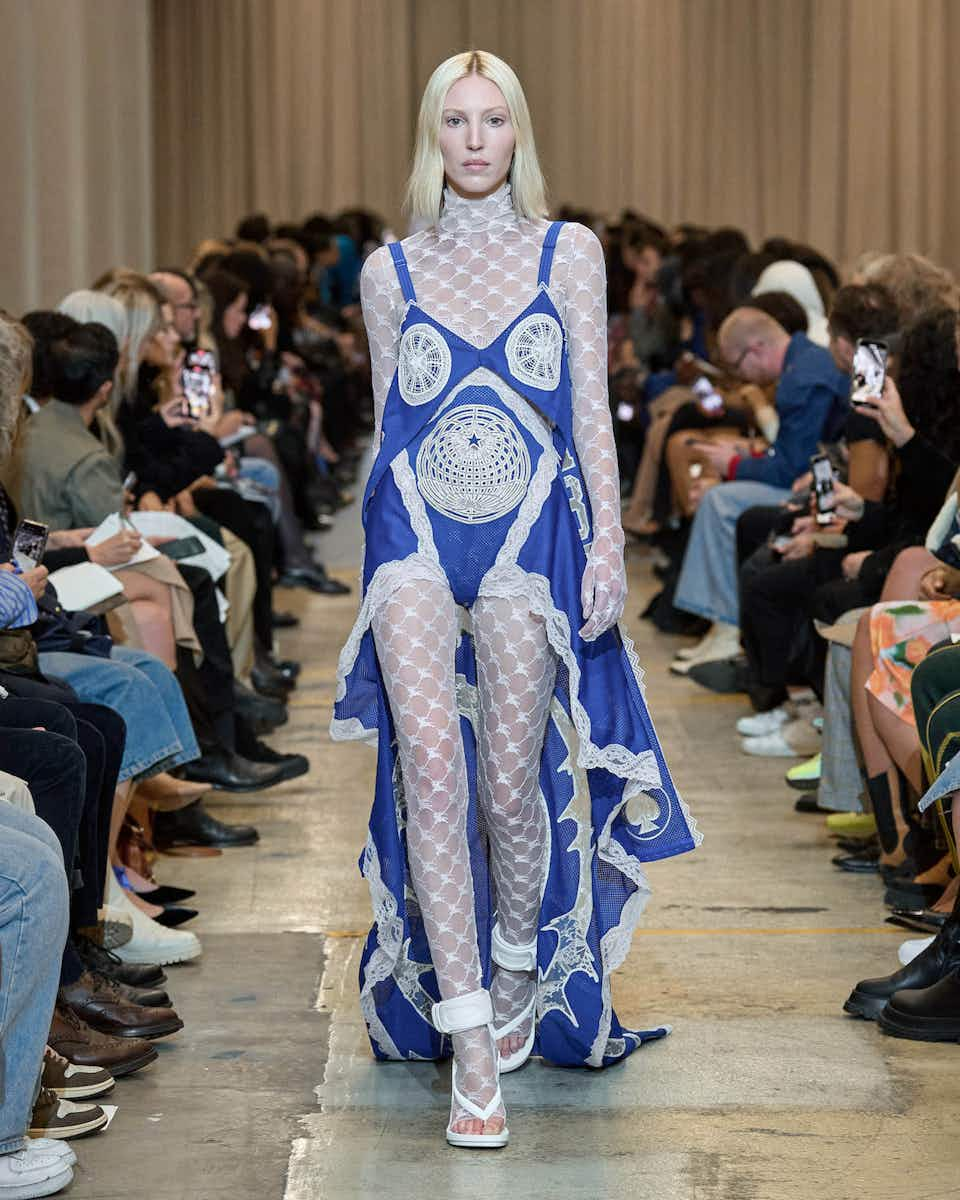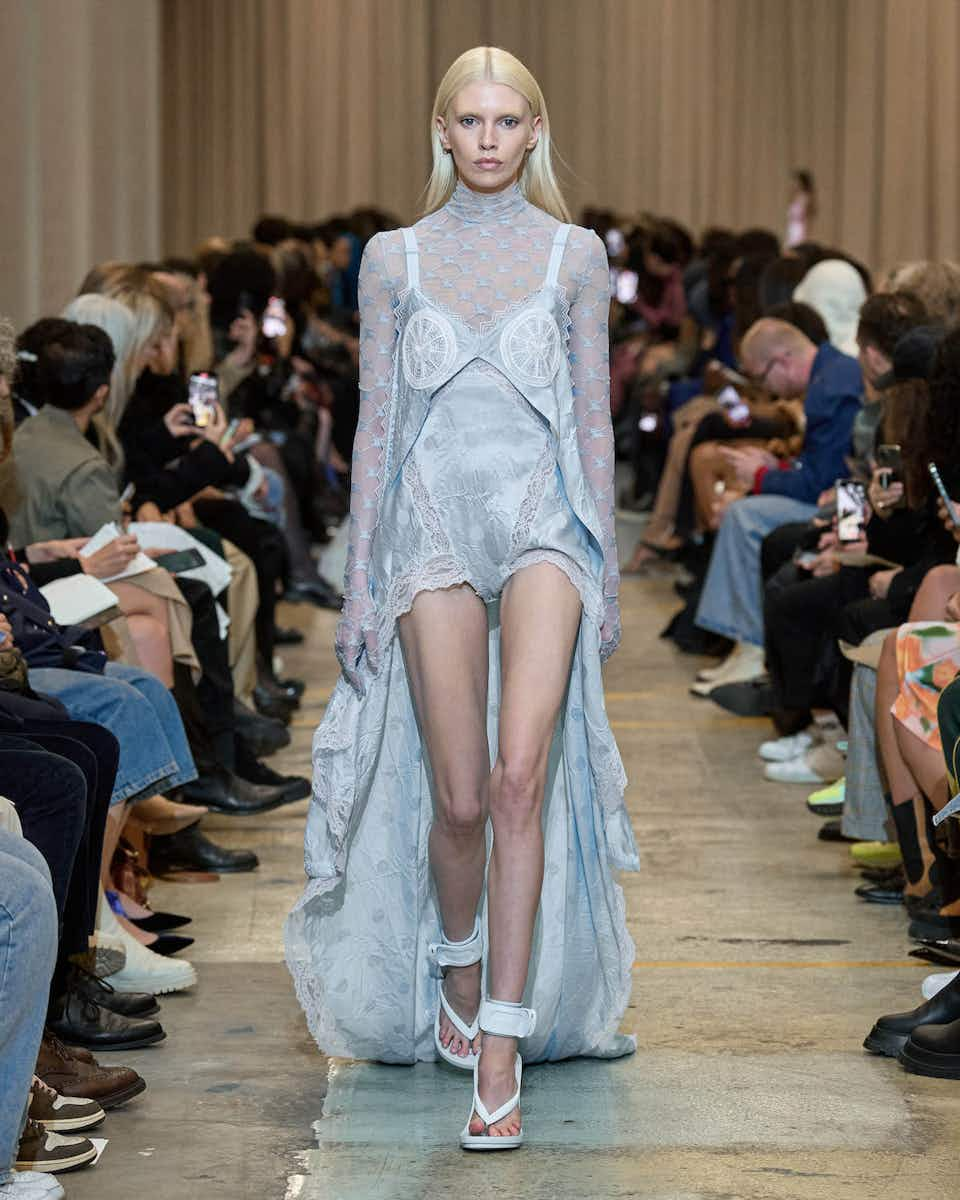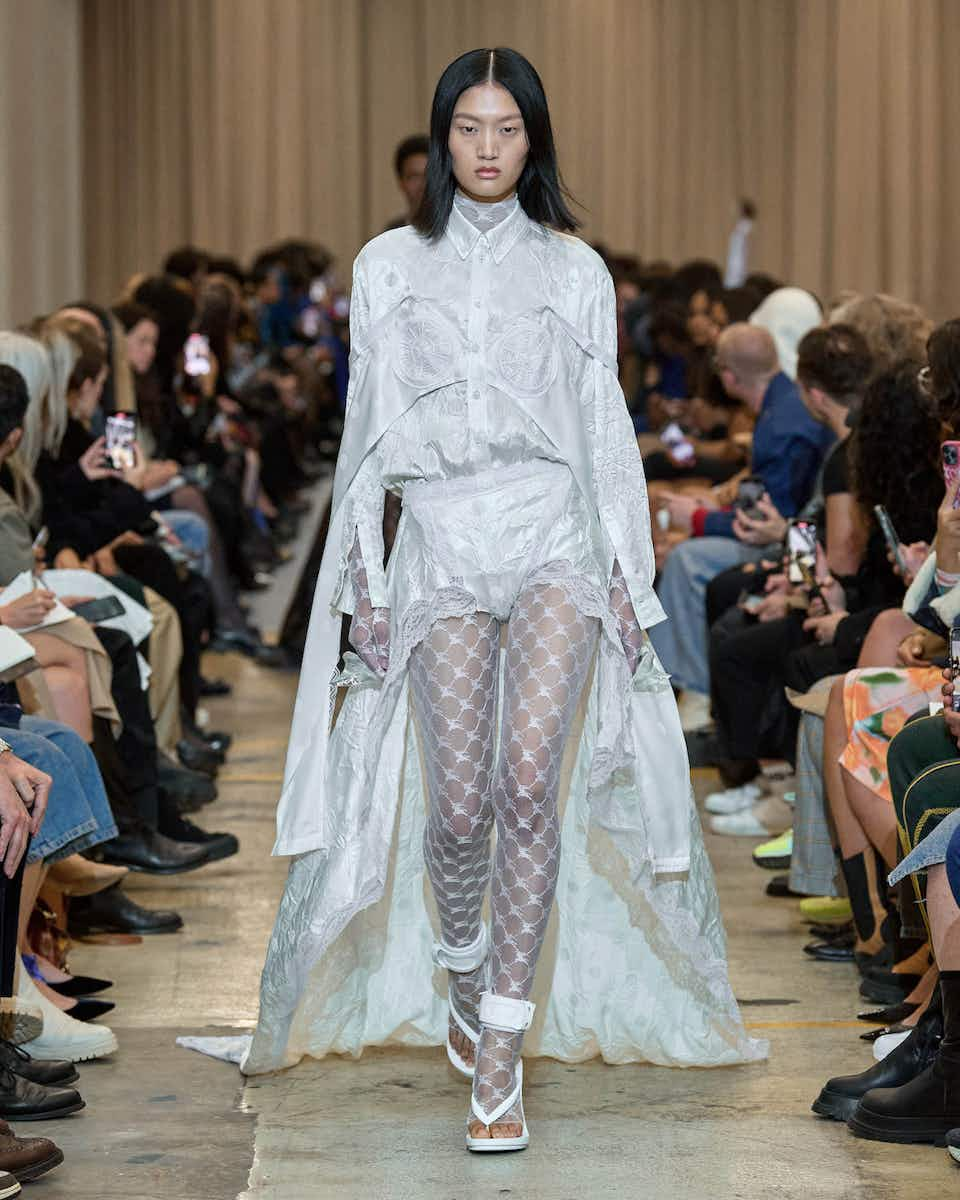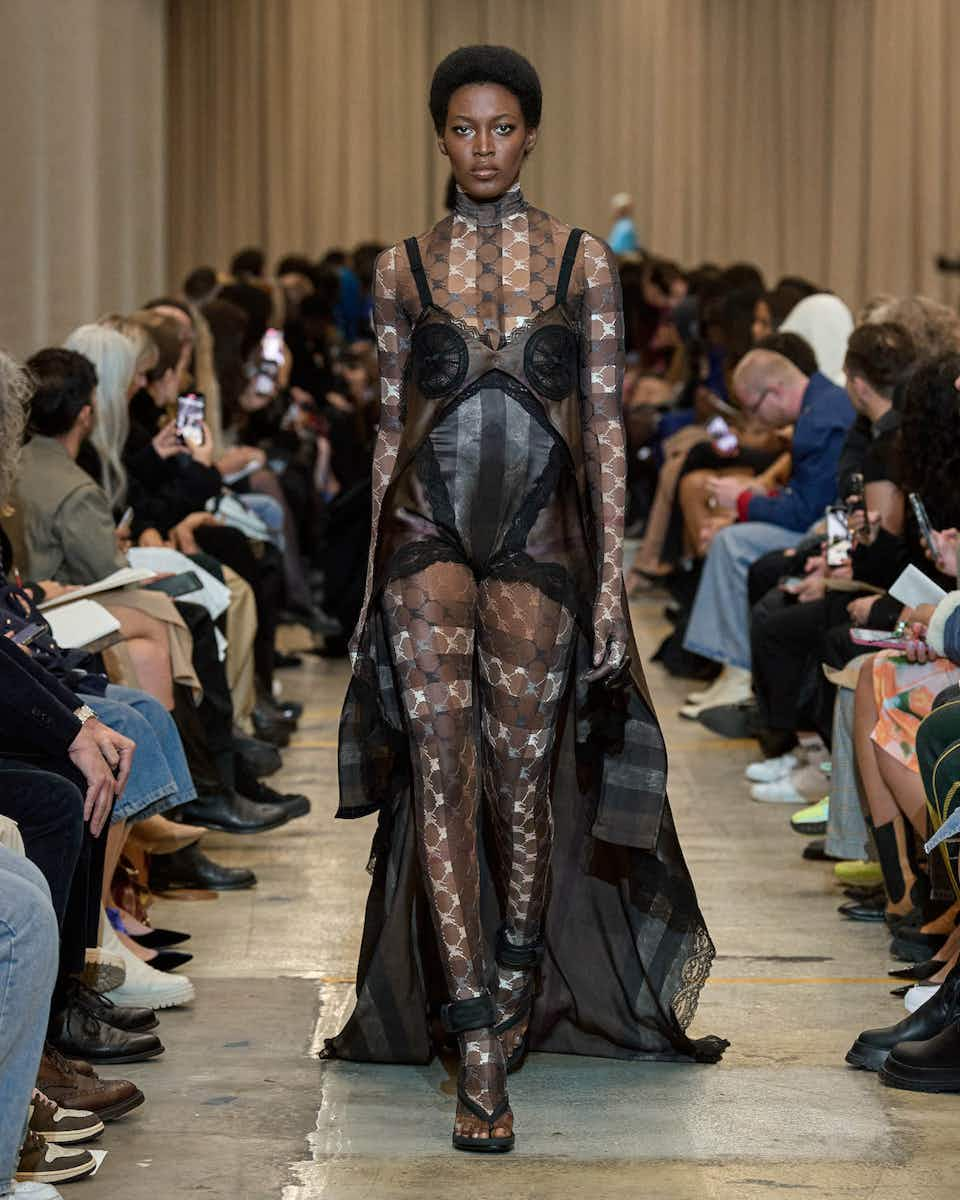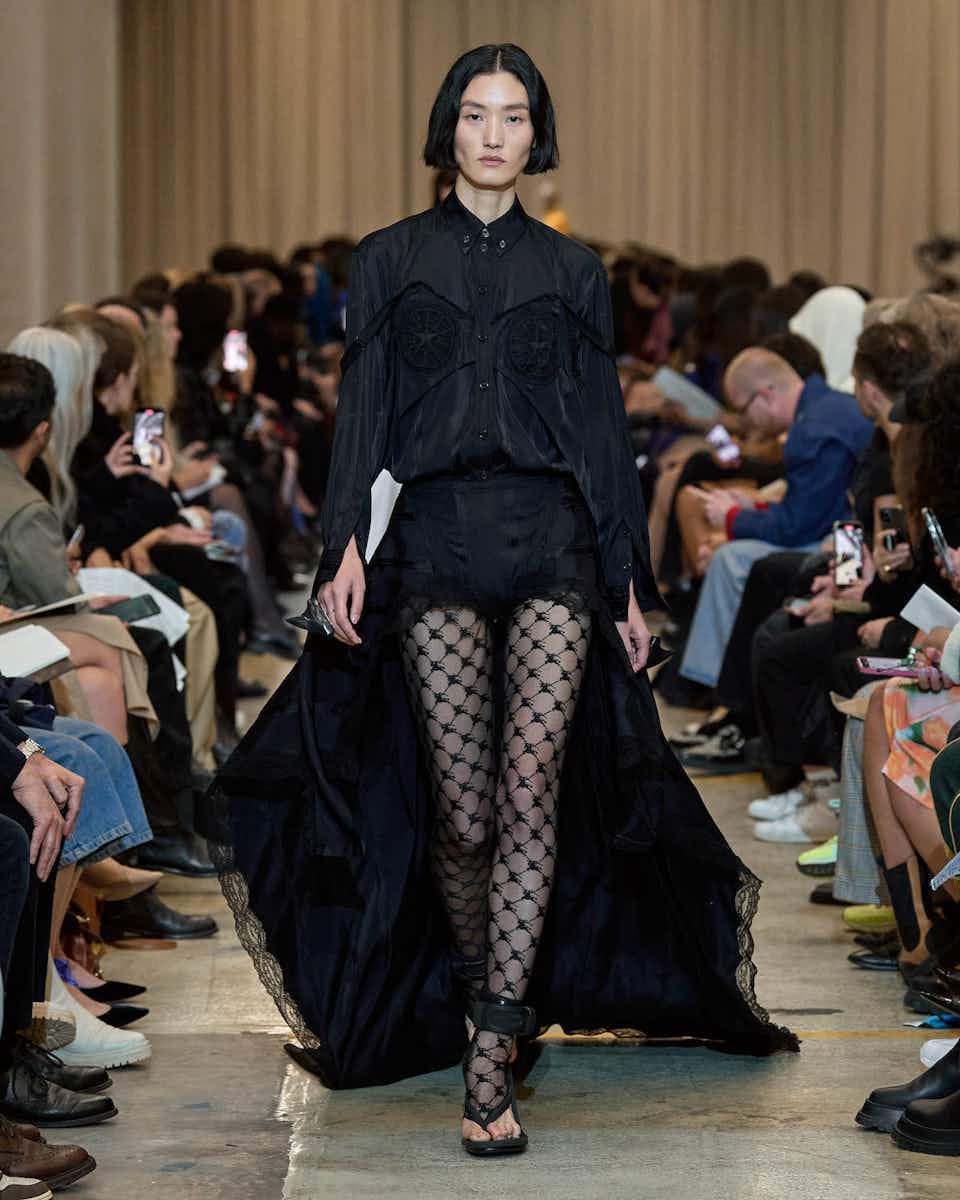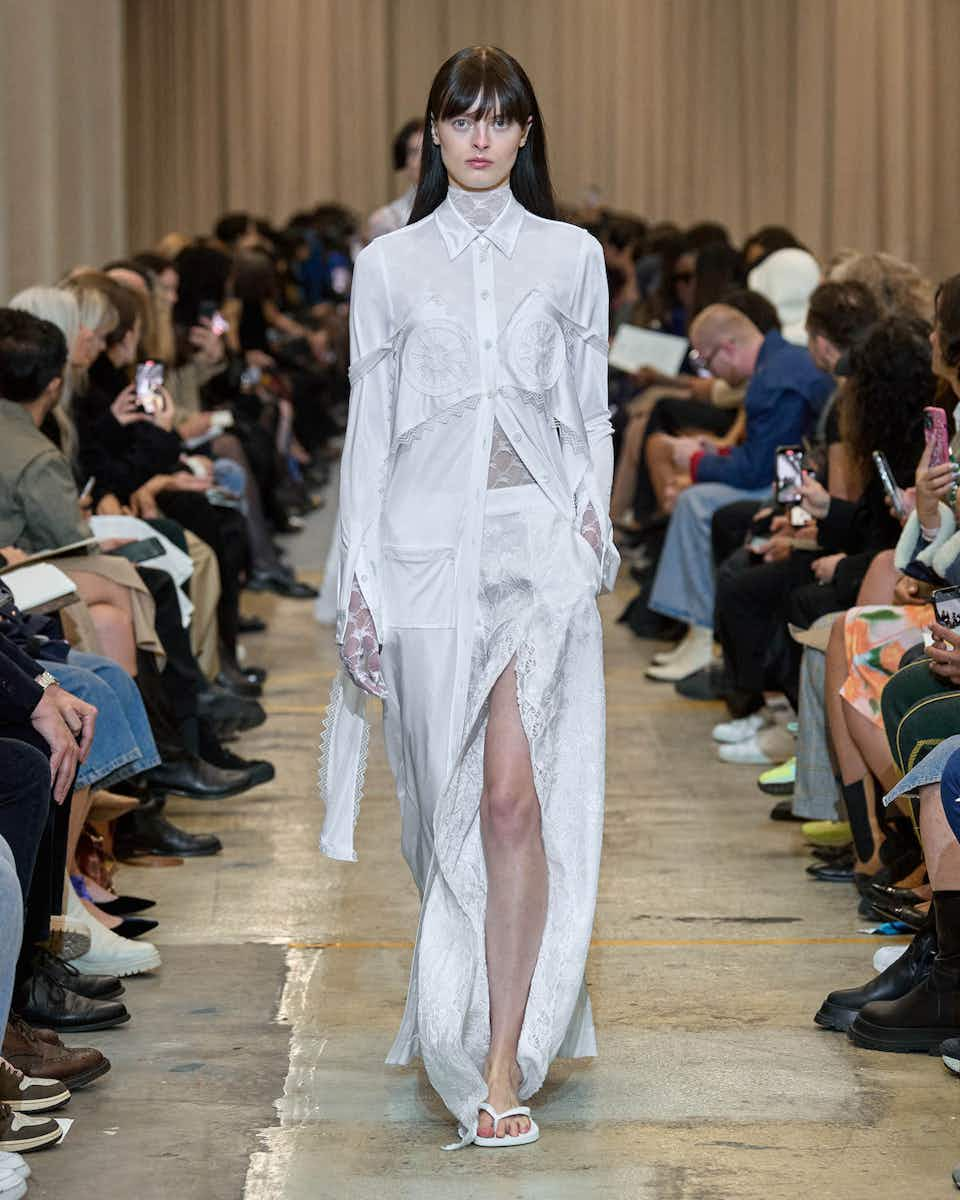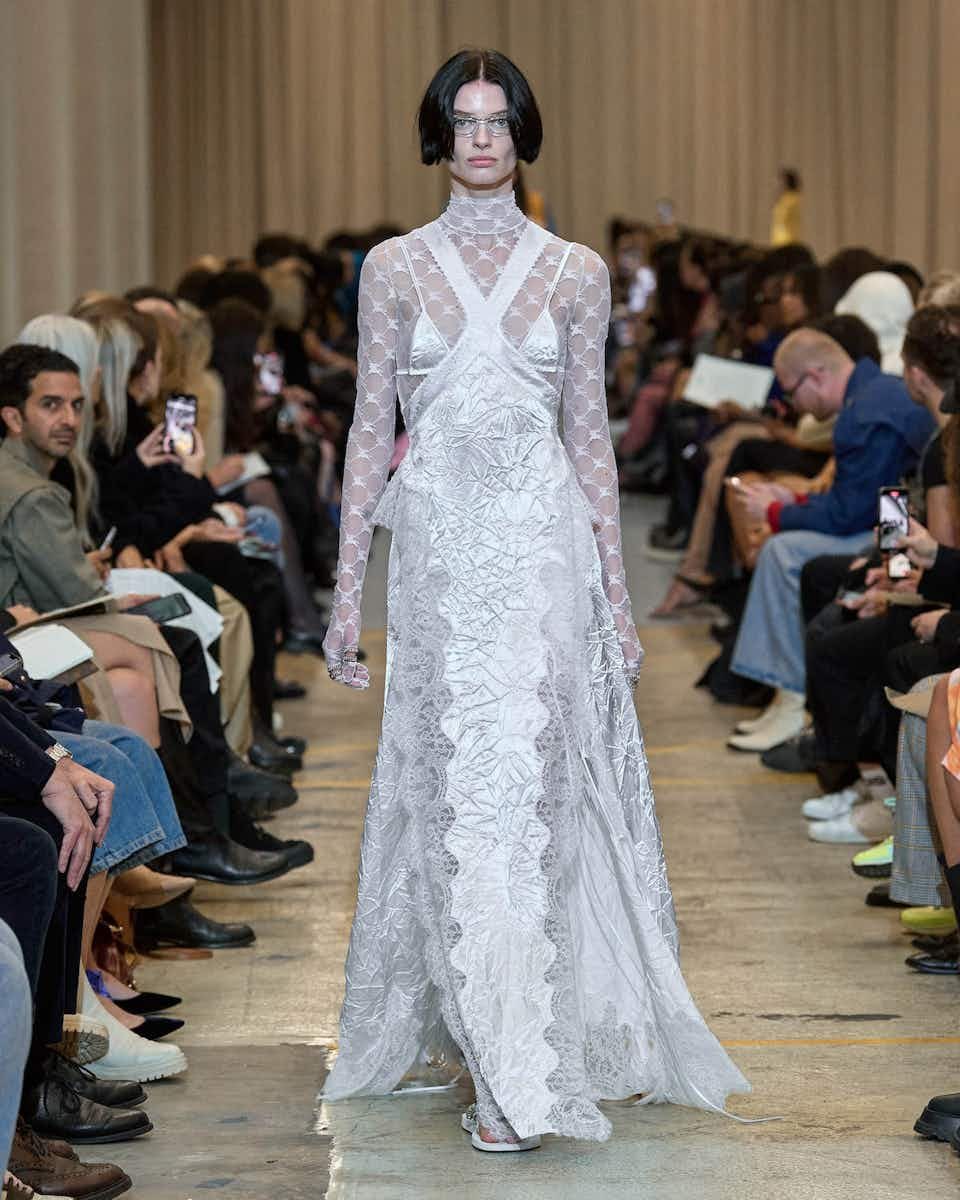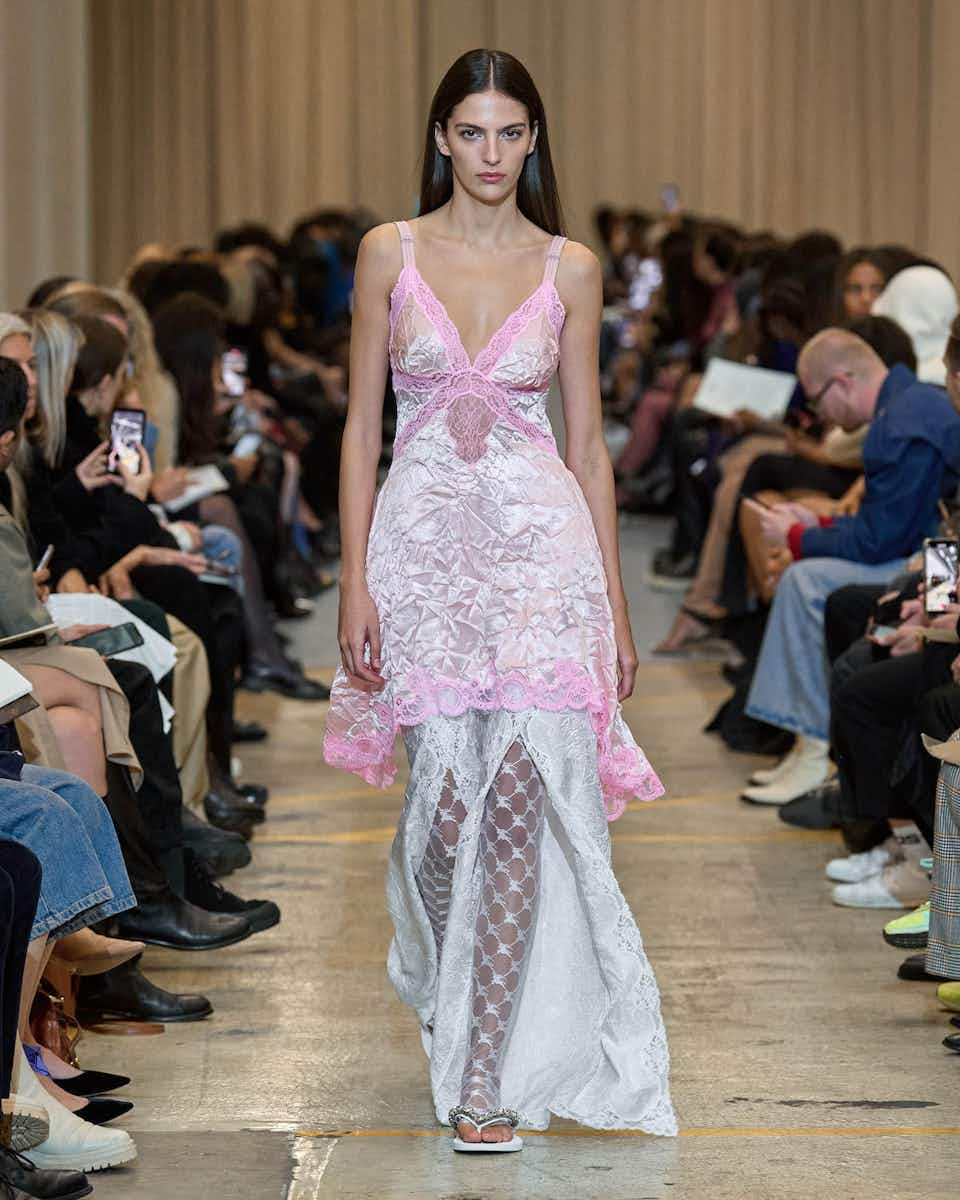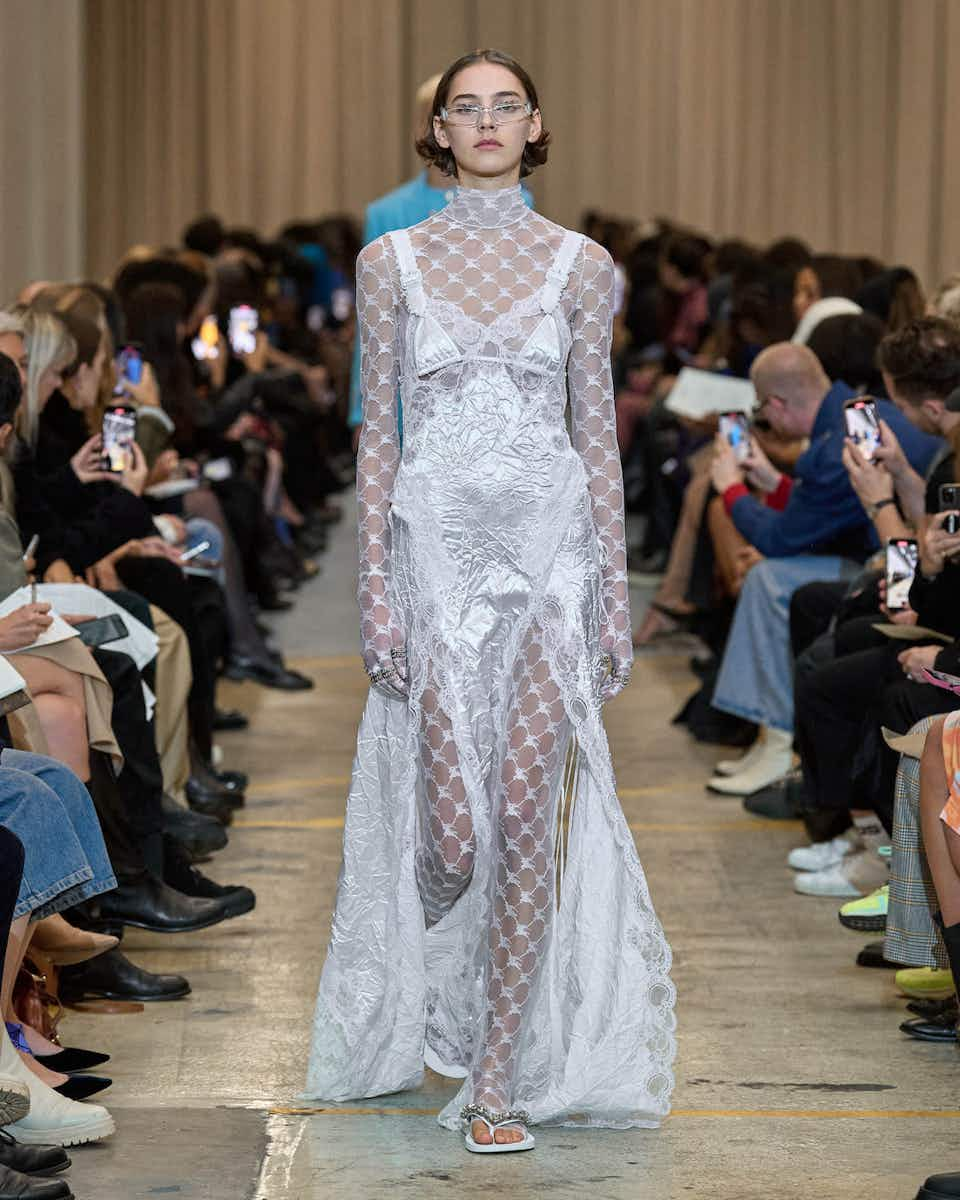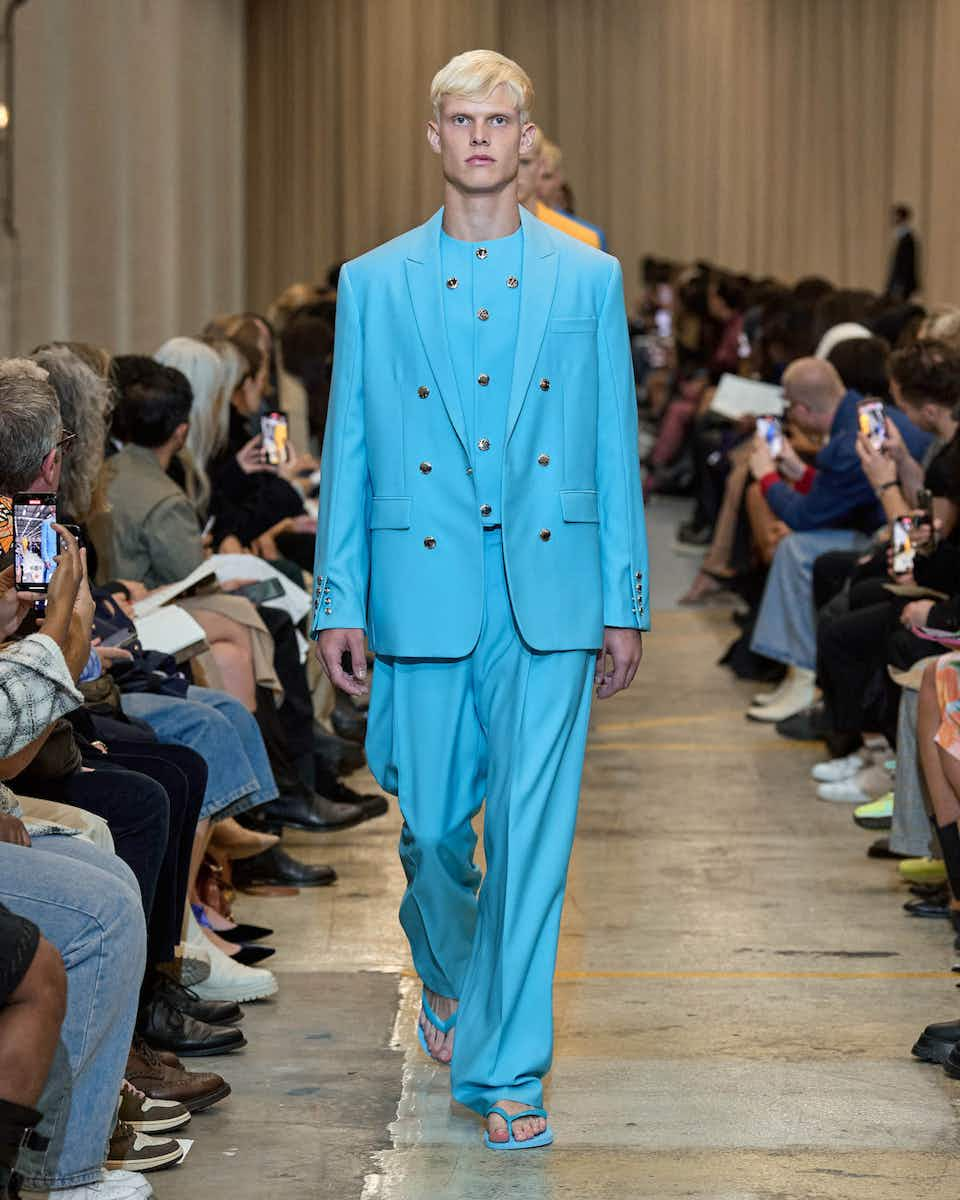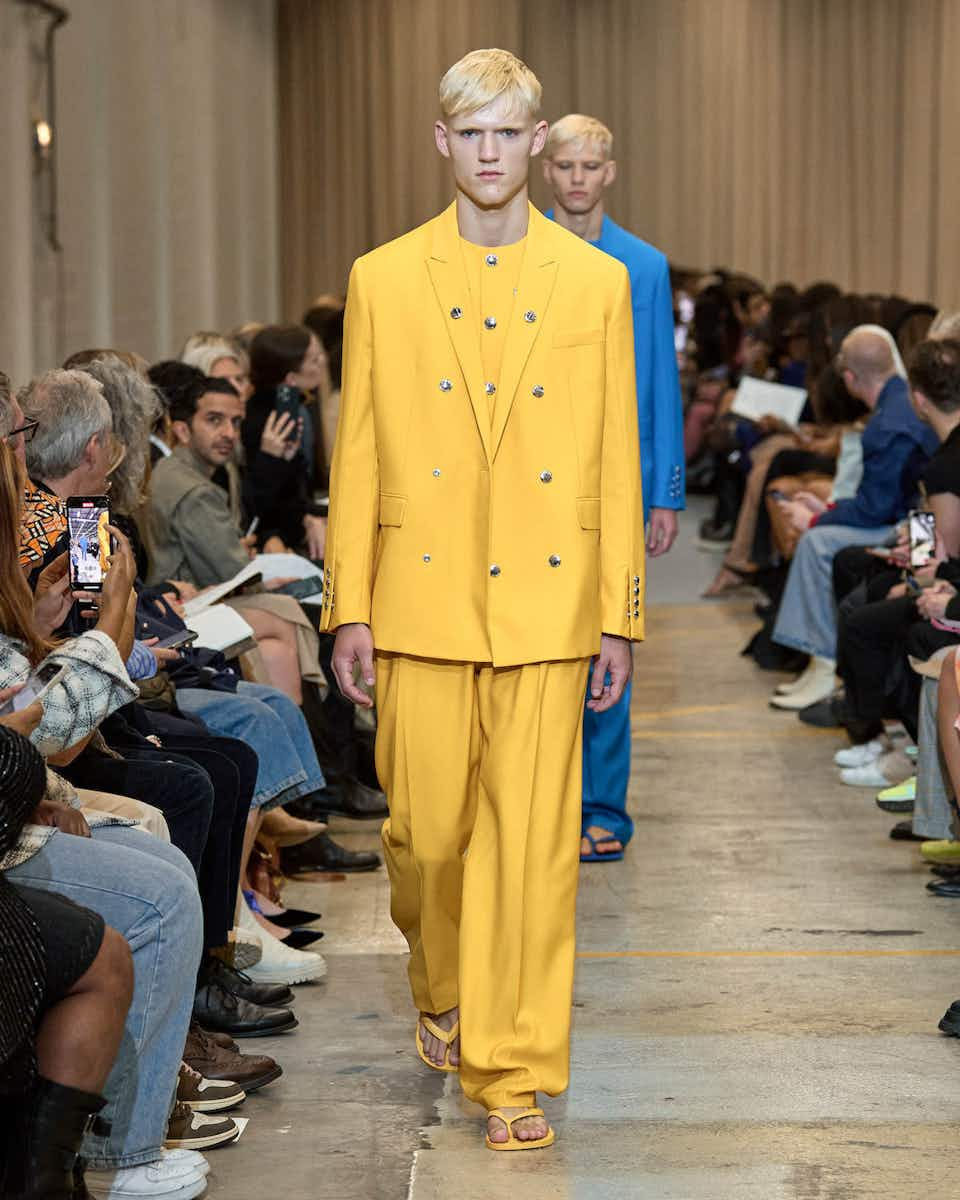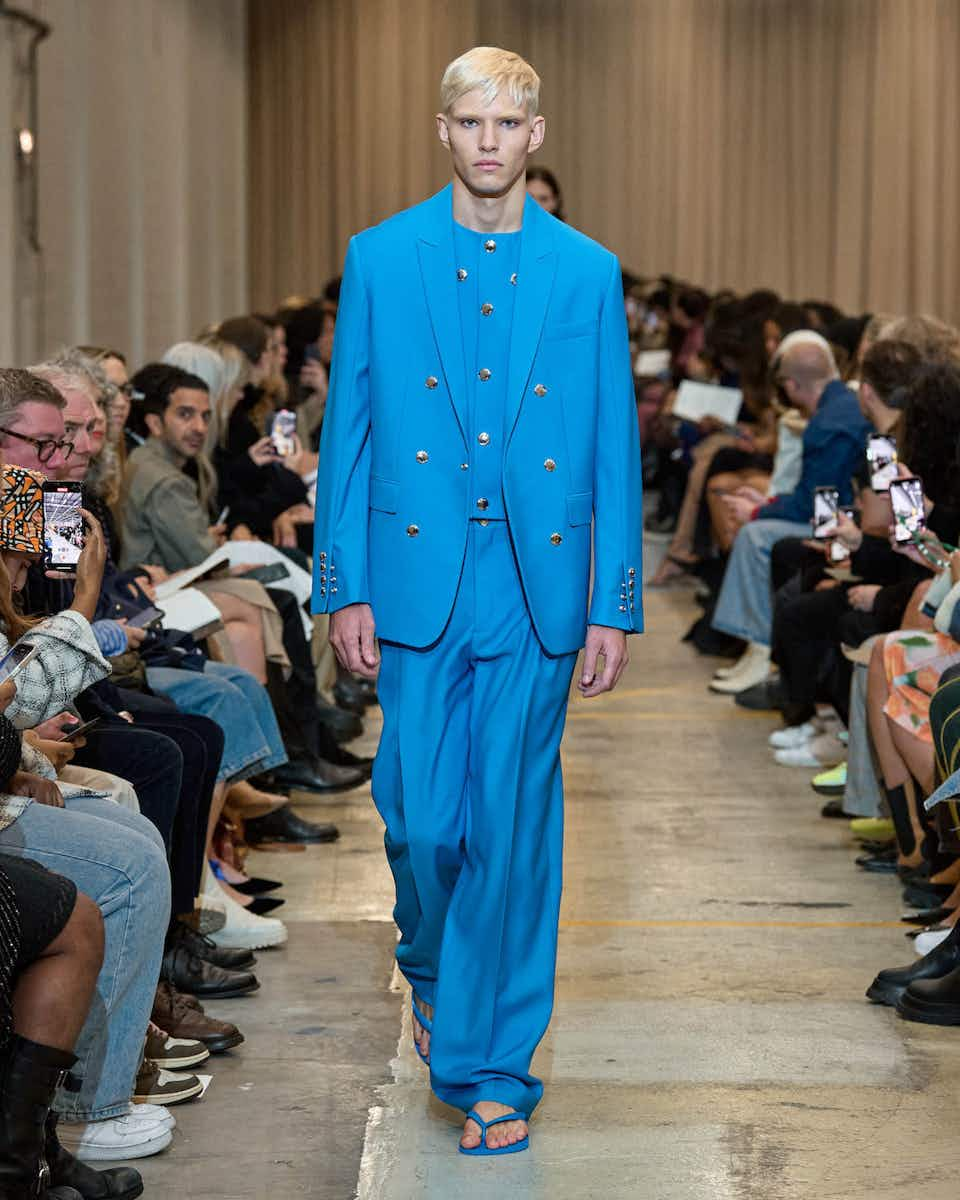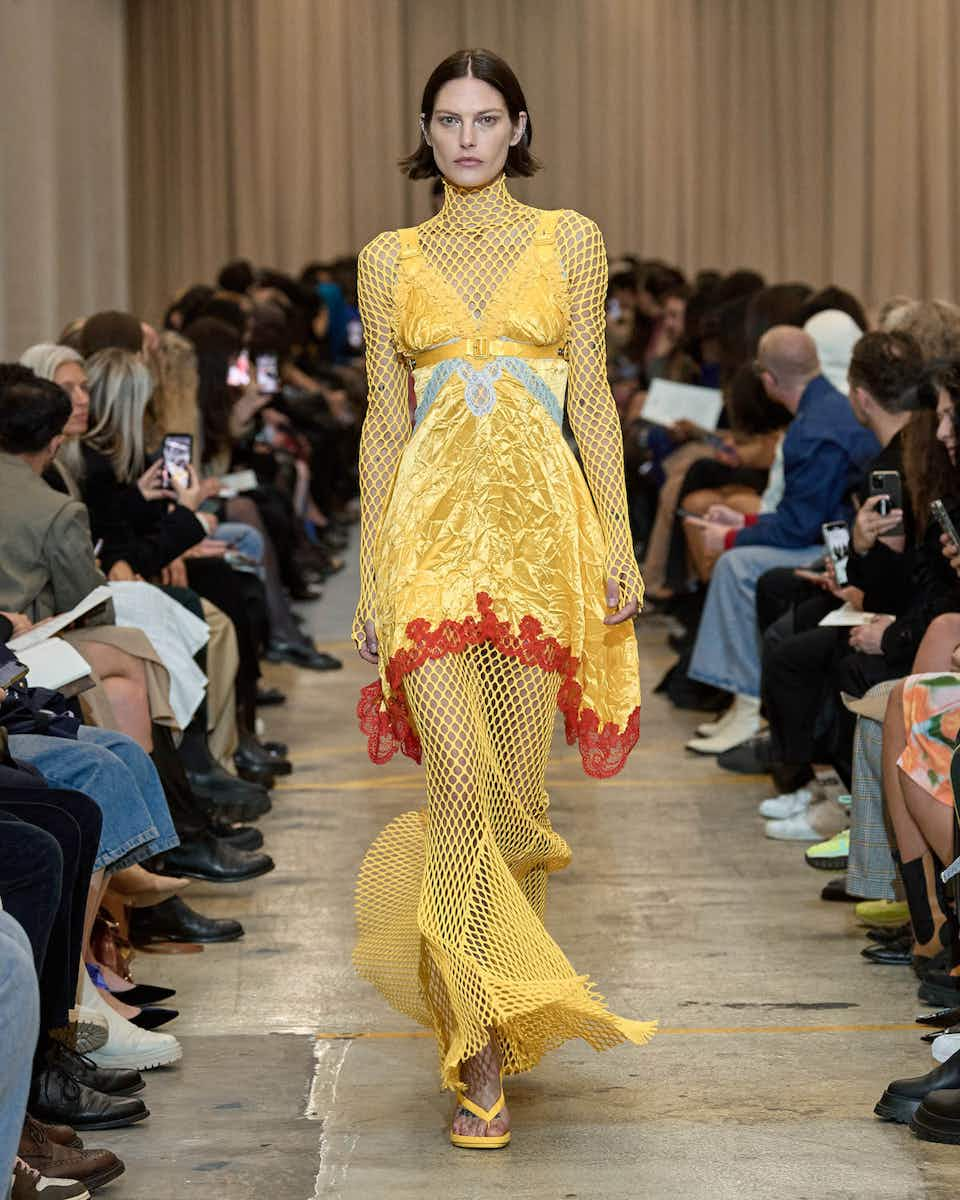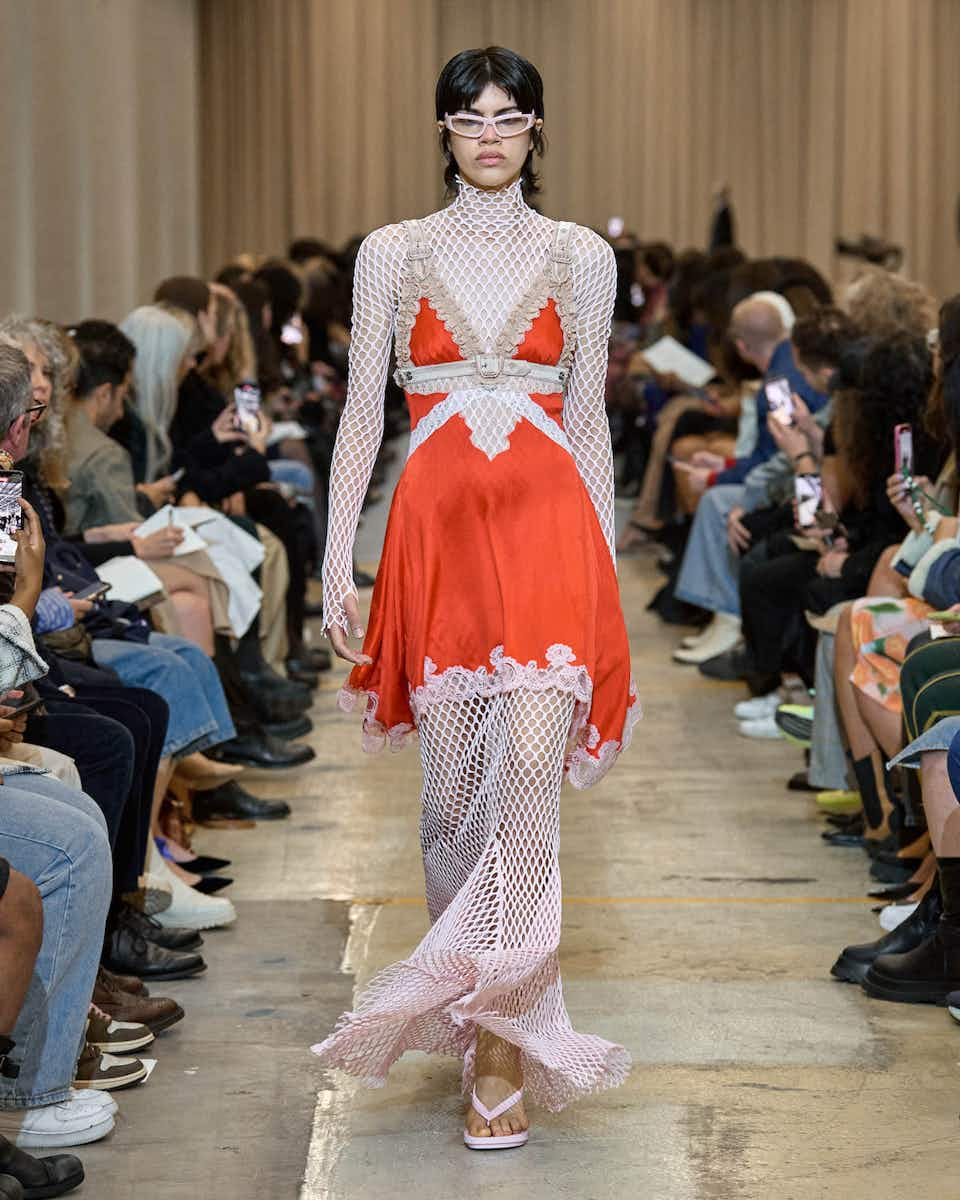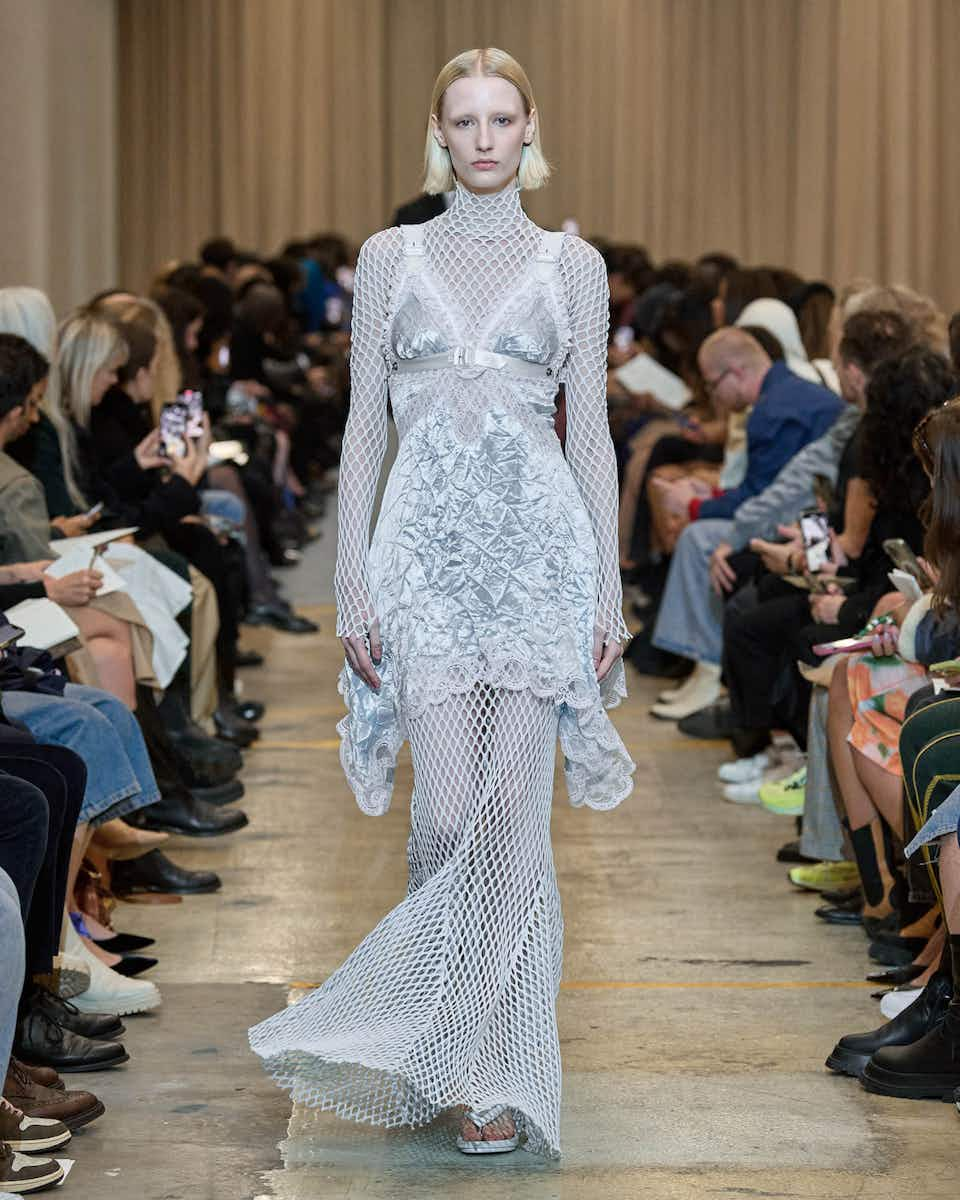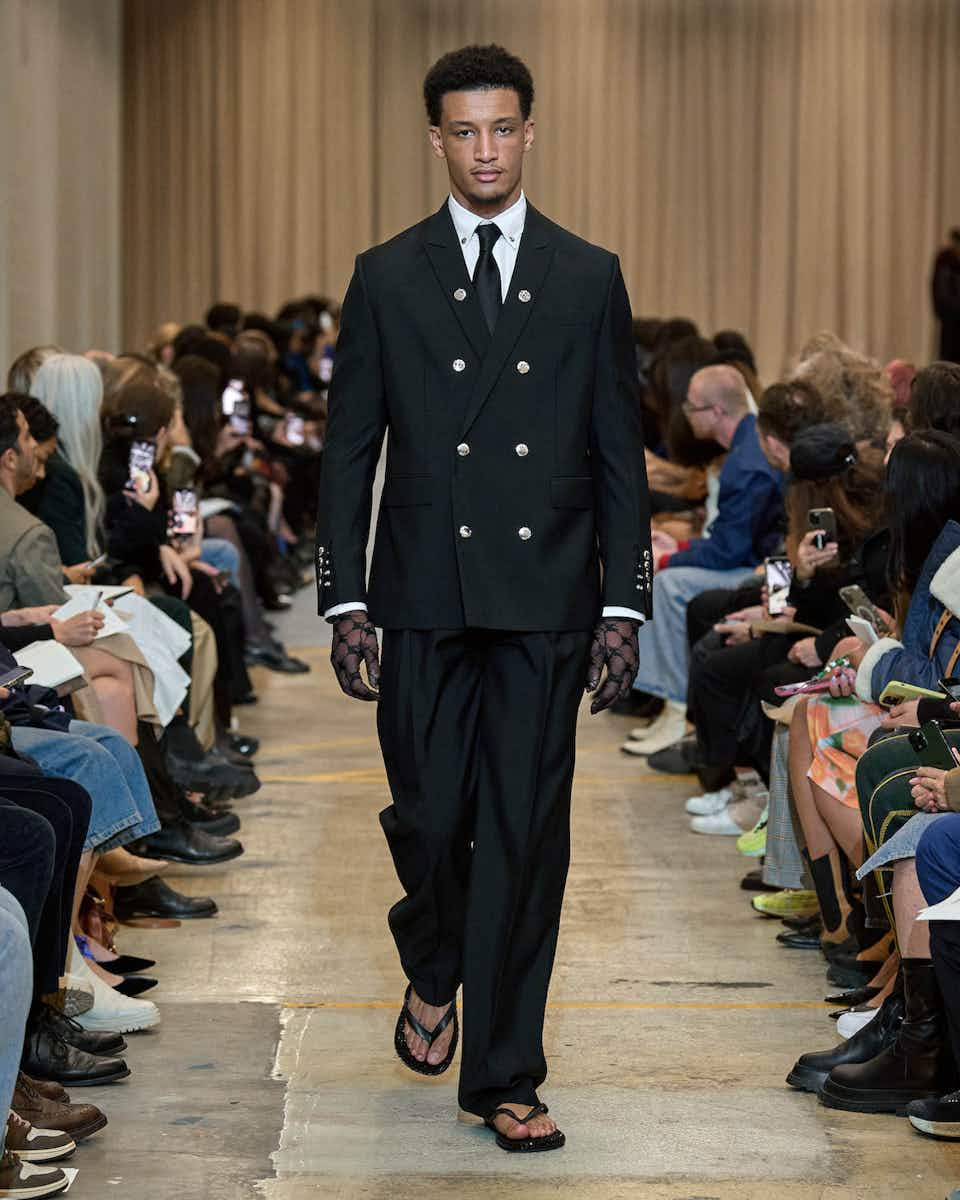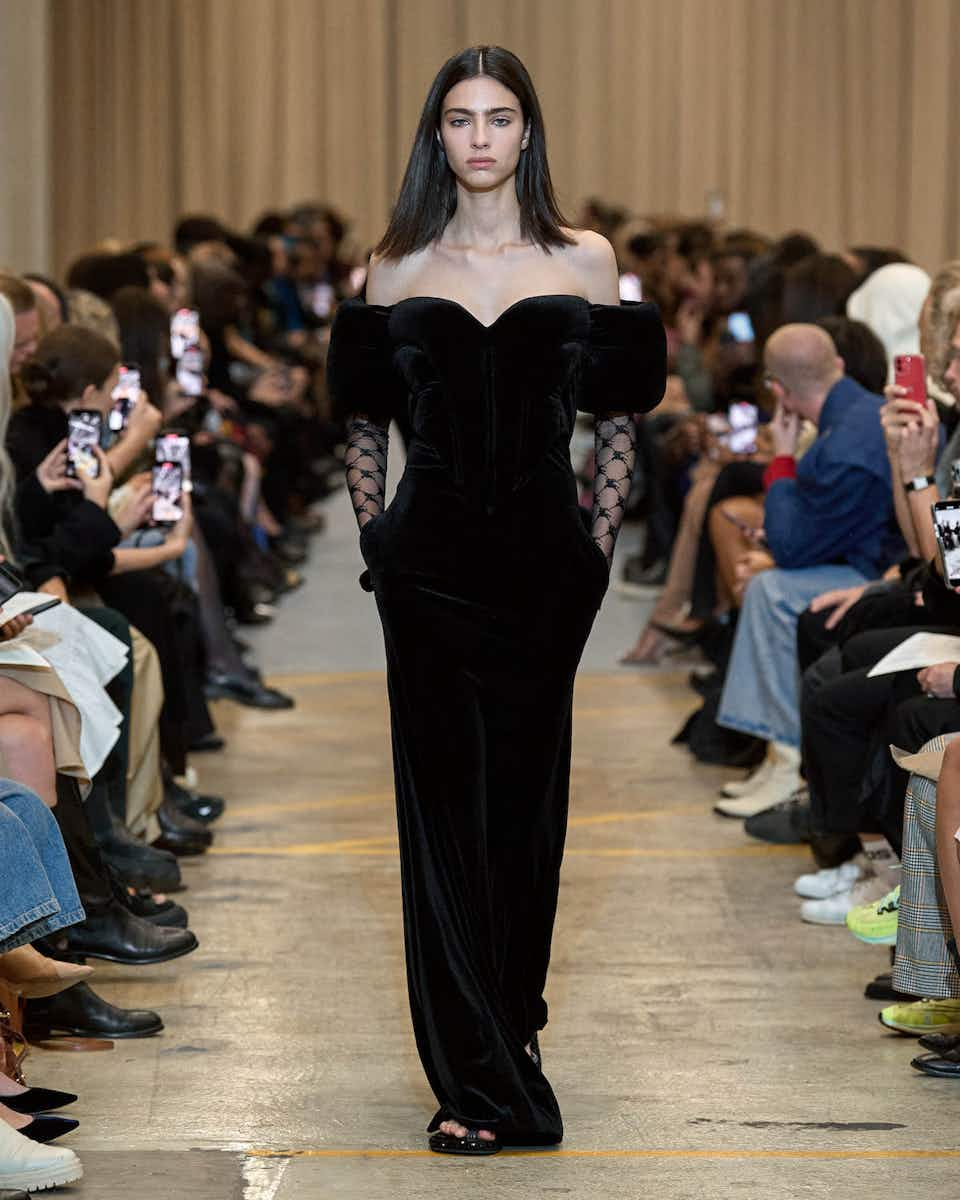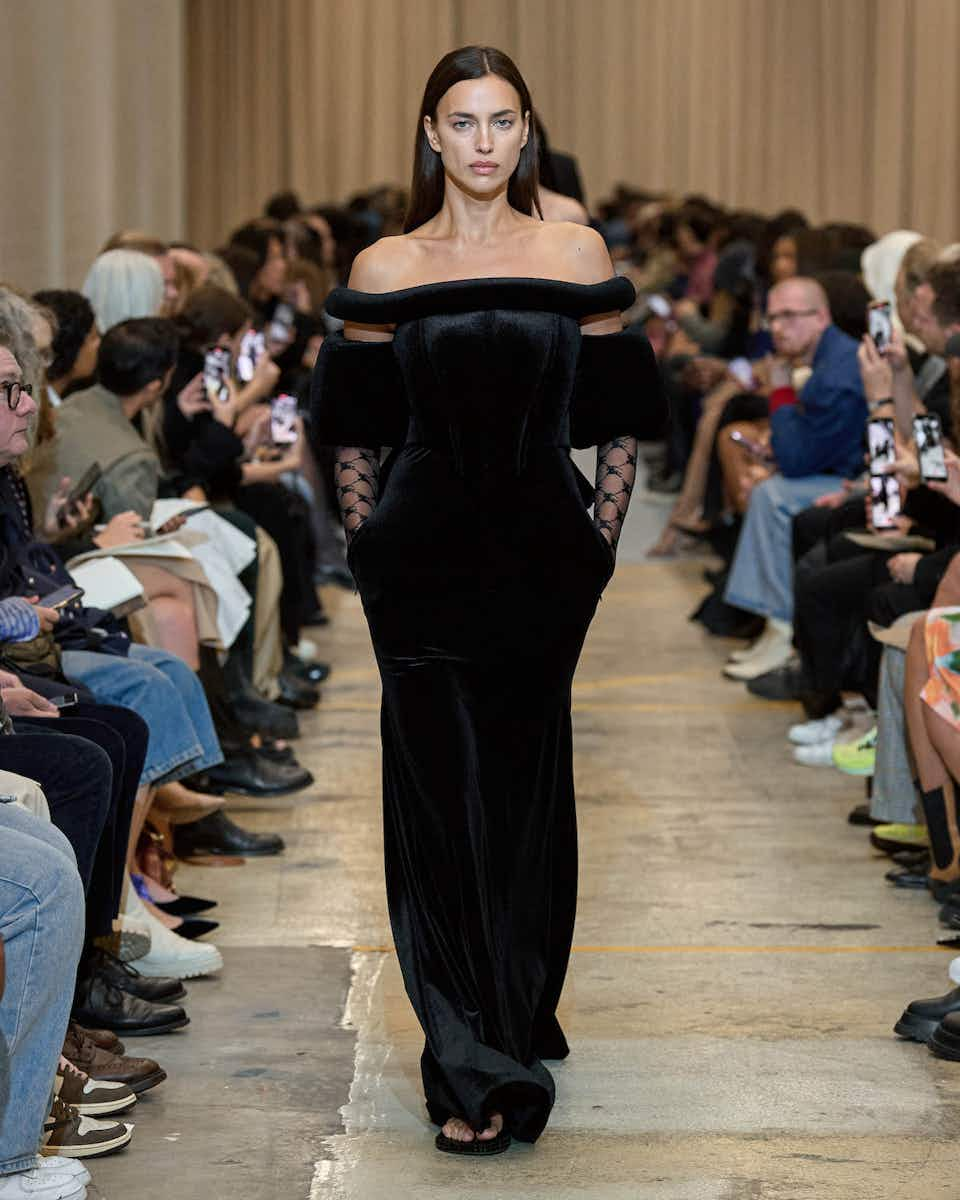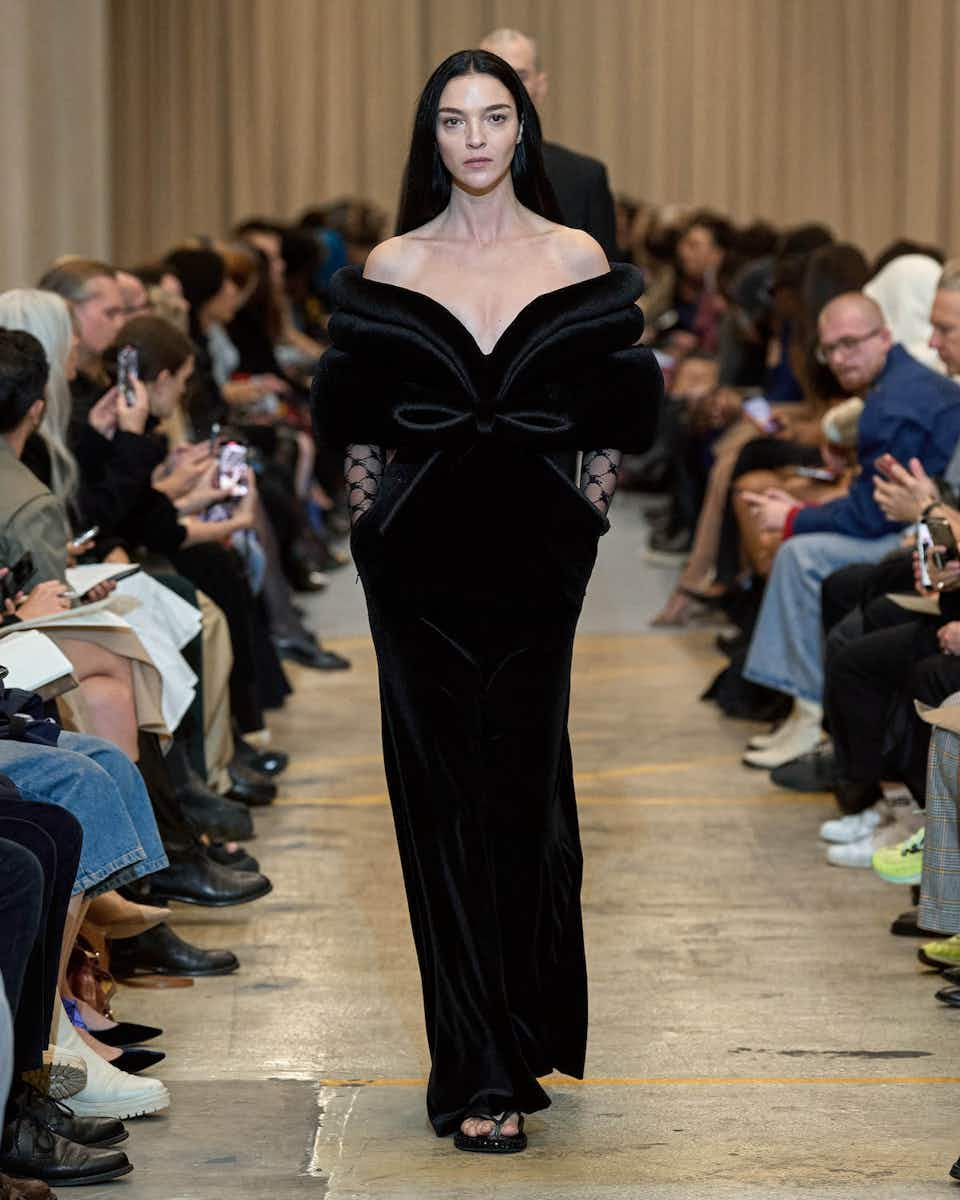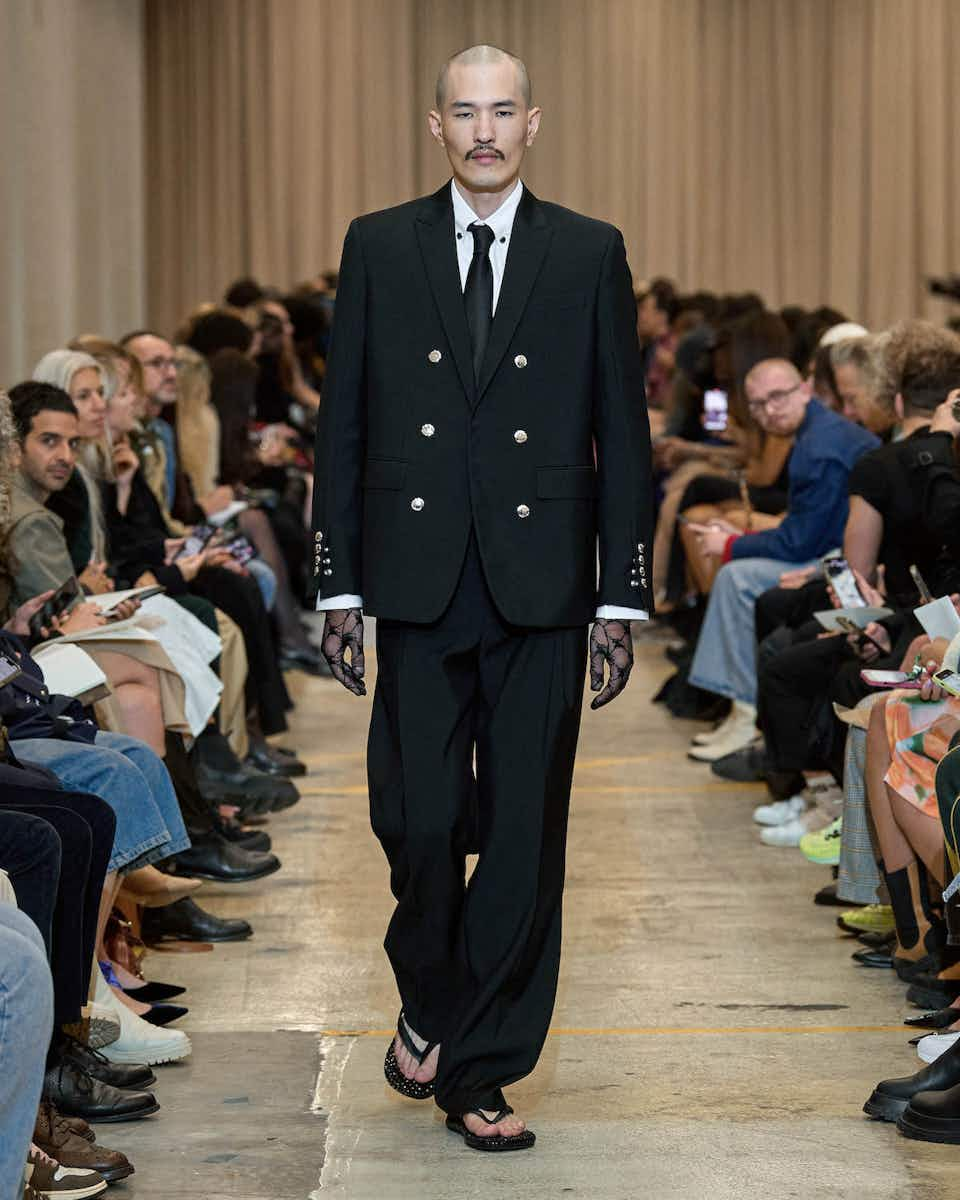 More like this