The knife-edge subculture of Hedi Slimane's Celine

For AW22, the creative director took over ornate Parisian grounds to present the luxury house's latest collection to a thumping club soundtrack.

The Celine woman is so cool that if you removed all the cool Celine clothes, she'd still be cool. During his time heading up Dior Homme, Saint Laurent and, since 2018, Celine, creative director Hedi Slimane has proven his ability time and time again to create or recreate subcultures so well they permeate not only in the clothes he sells, but through the very veins of its wearers.
There's a particular feeling that Celine captures – not quite too cool for school, more the sartorial embodiment of a knife-edge stare that would render you unconscious, if it weren't for the dark-tinted sunglasses permanently strapped onto models' faces. Phew.
It was hard not to feel a little enamoured by the Celine woman as she stomped through Slimane's latest opulent show setting, the Salons D'apparat of the Hôtel de la Marine, a historic 18th century building on Place de la Concorde in Paris. In the 18th and 20th centuries, the Salons D'apparat hosted fashion shows for the royal collections. And Celine's AW22 collection, presented via film earlier today, happened to be the first fashion show to be held in the grand space since its three-year restoration taking place ended in 2020.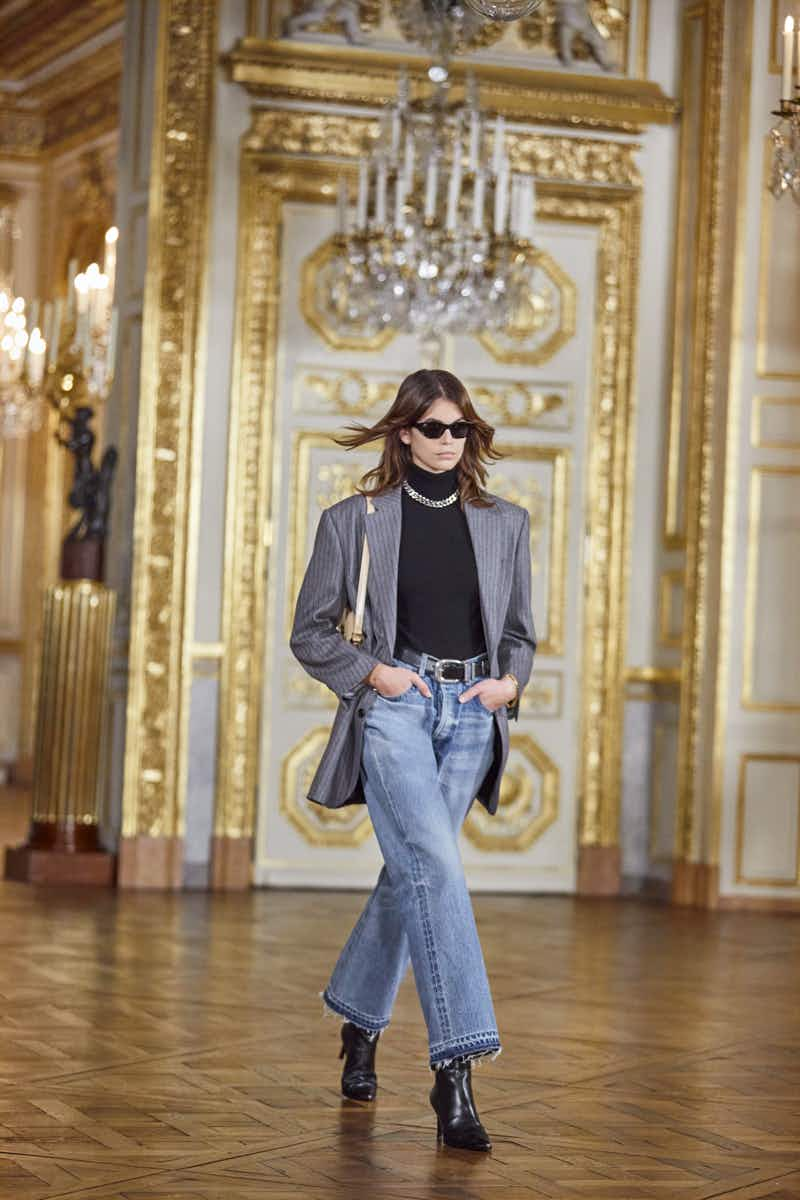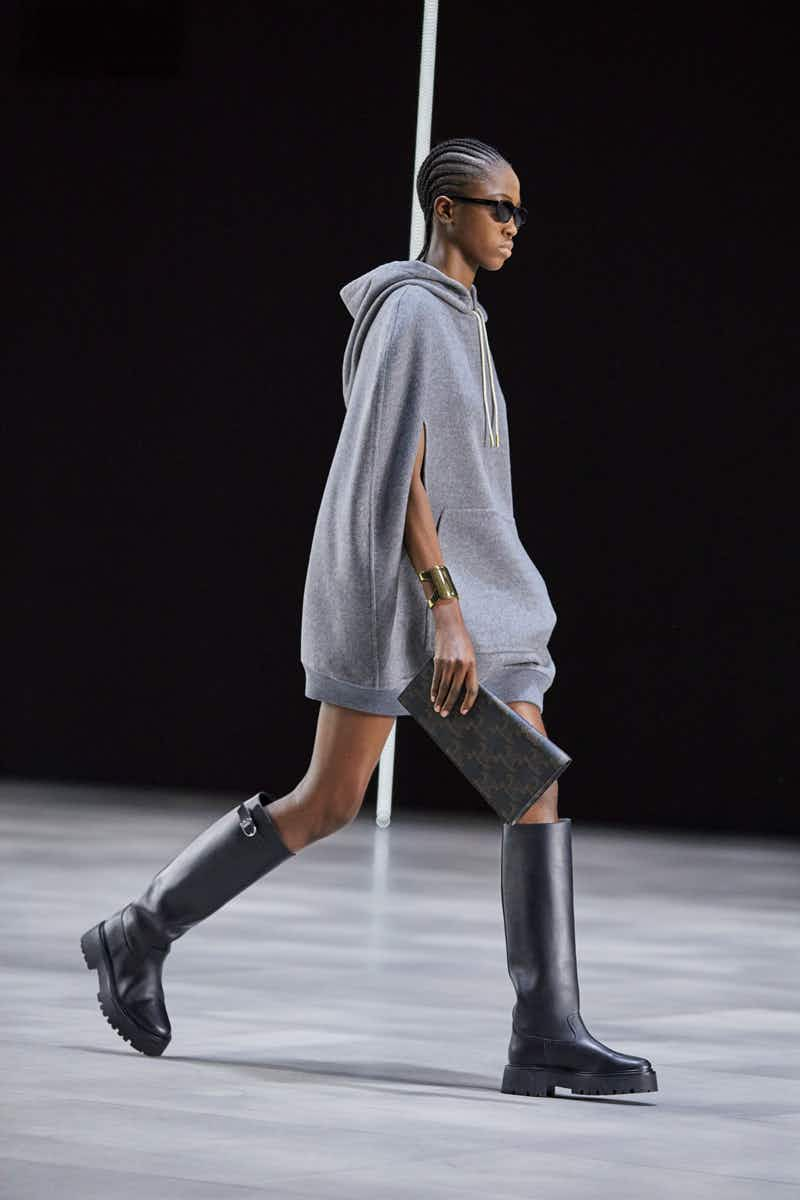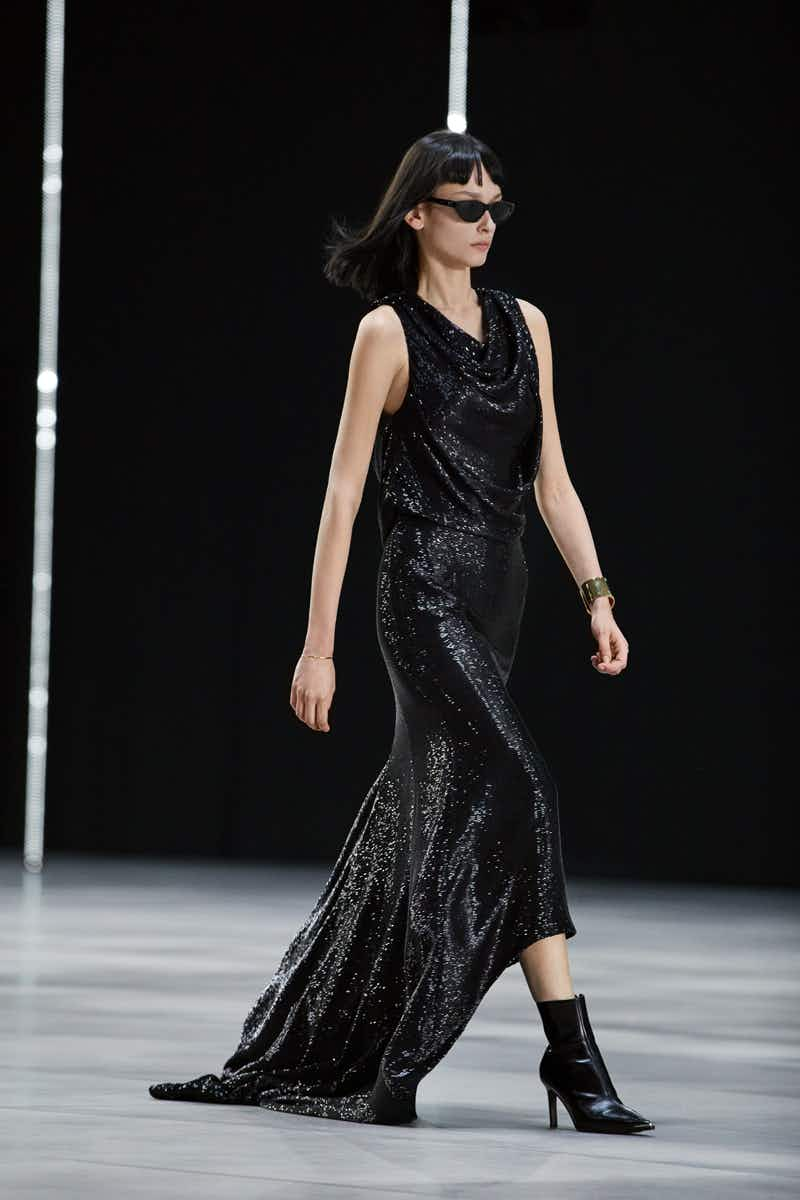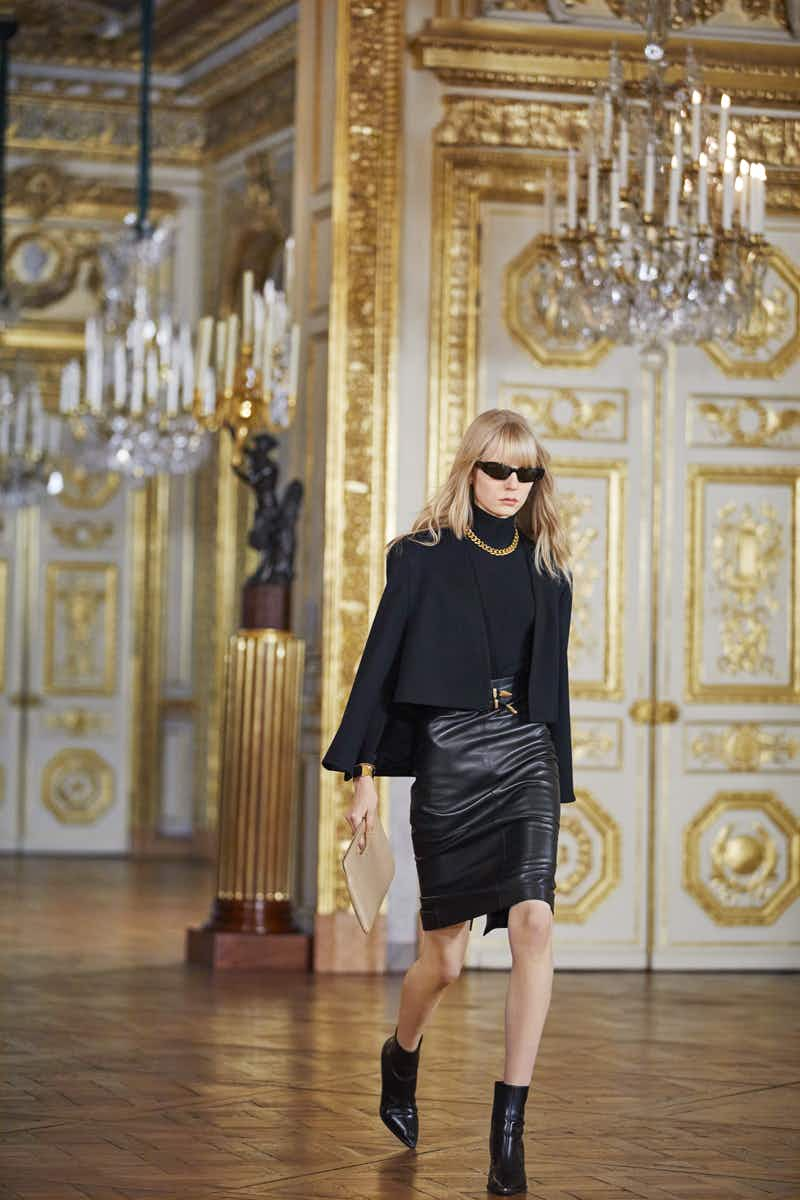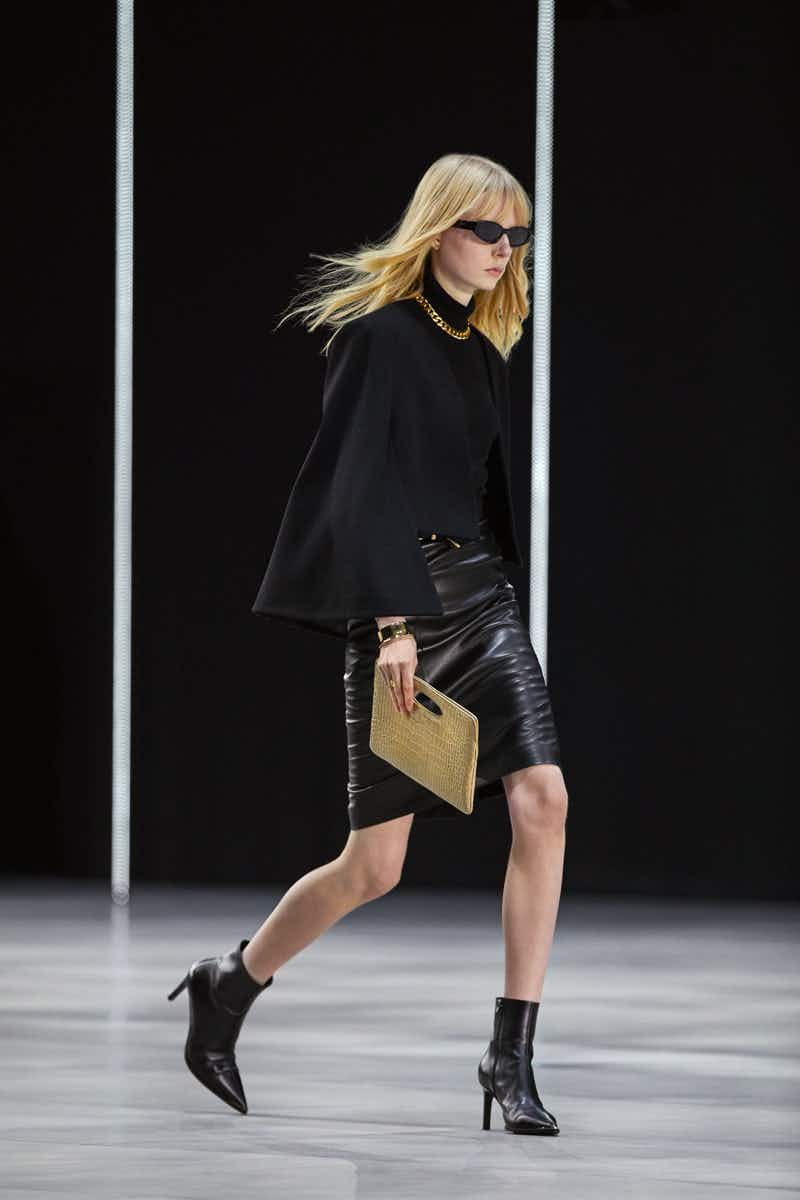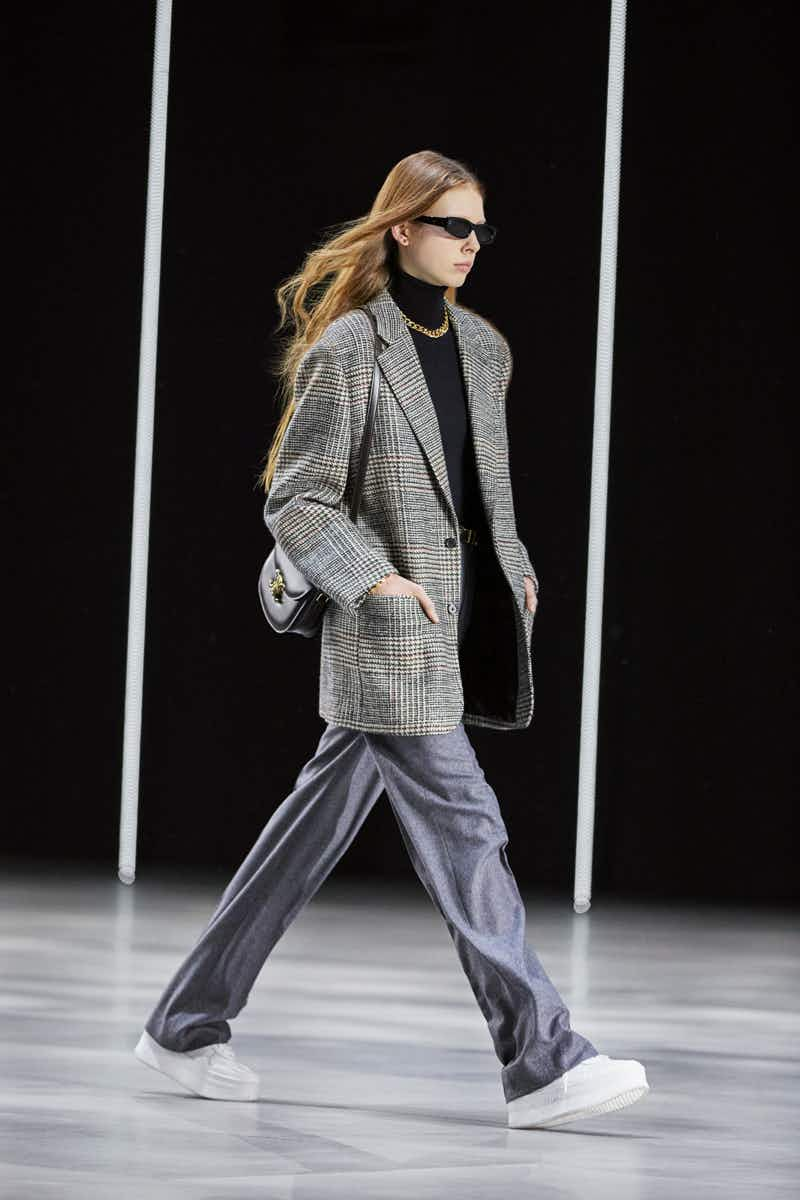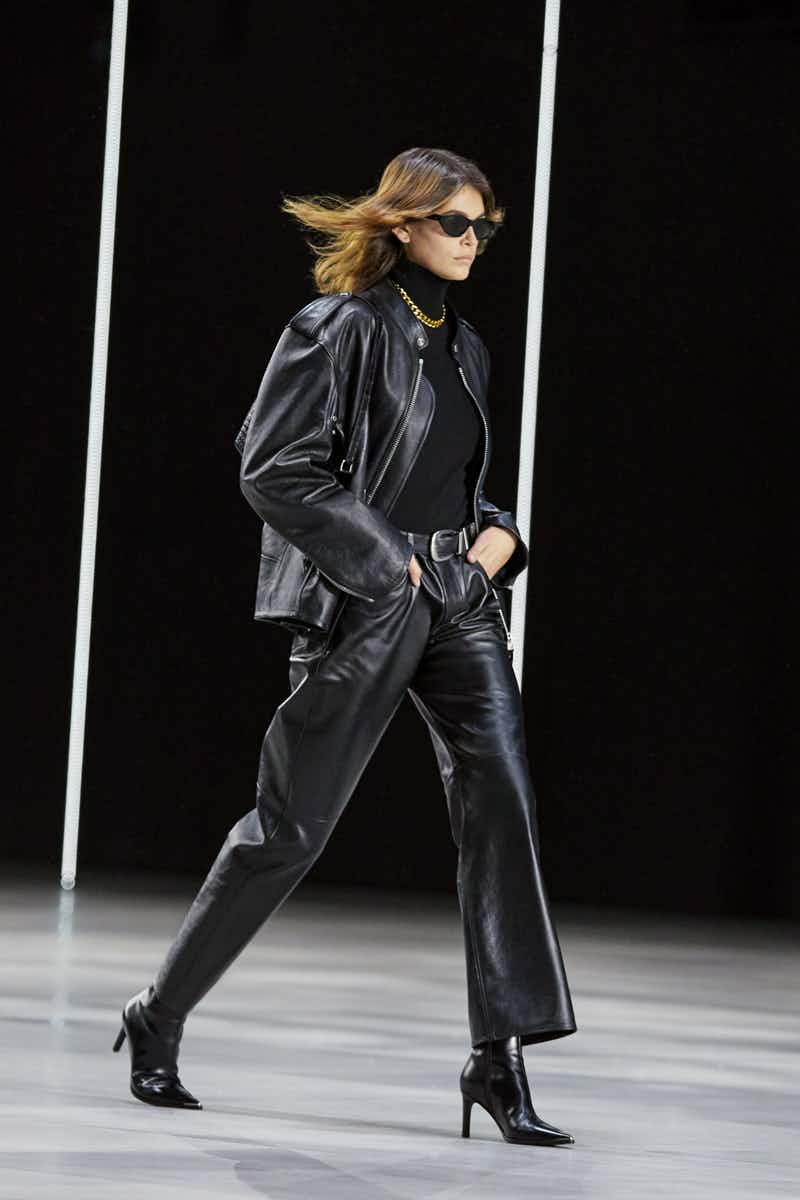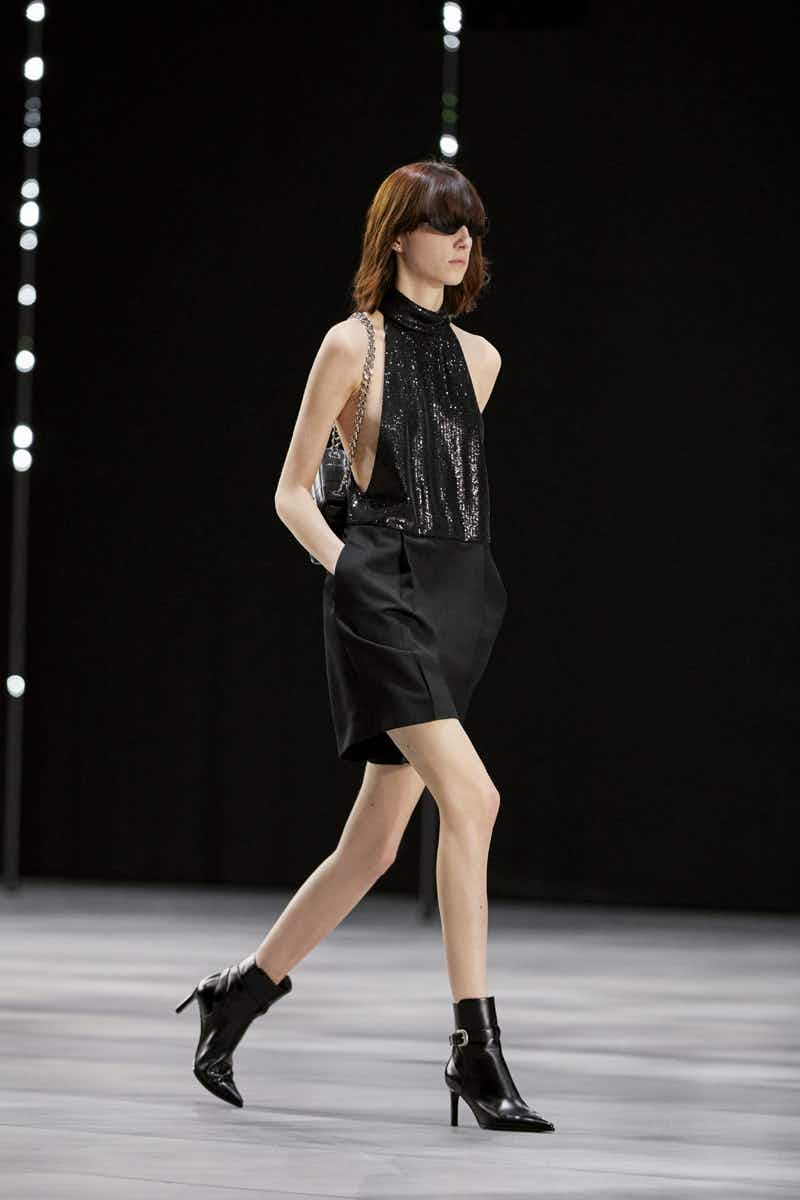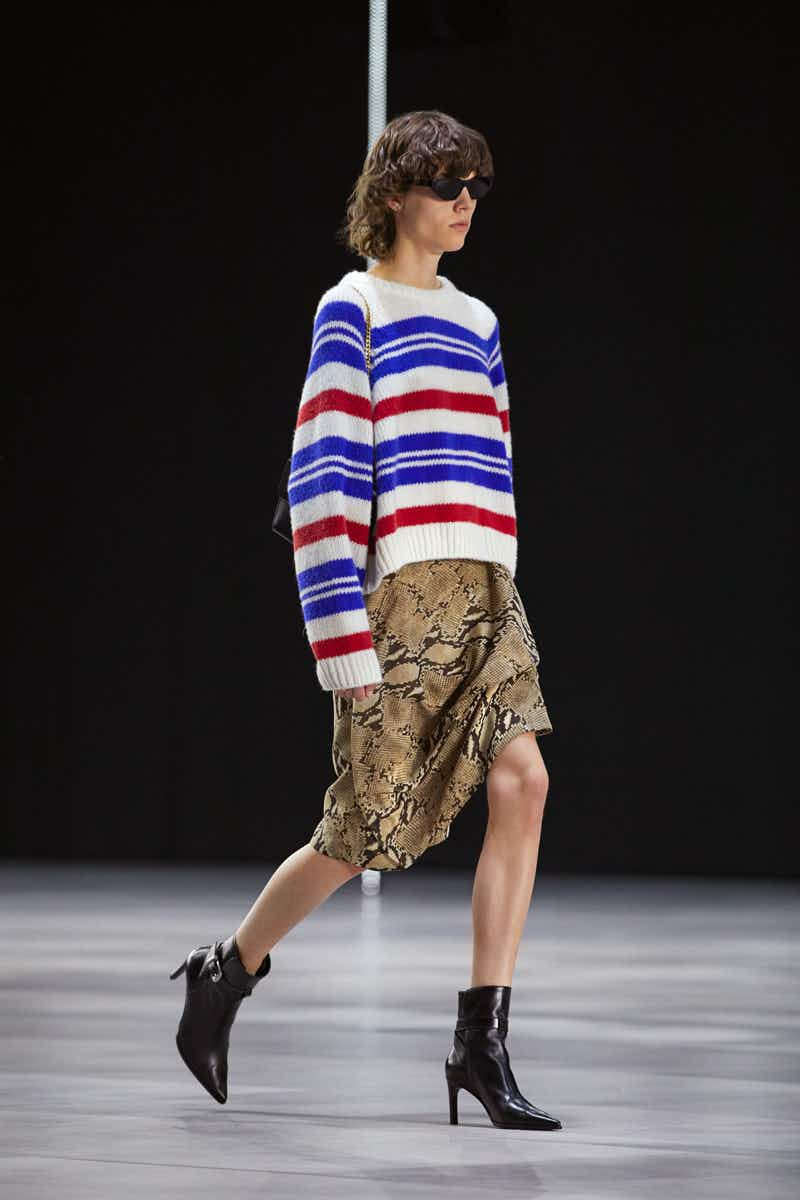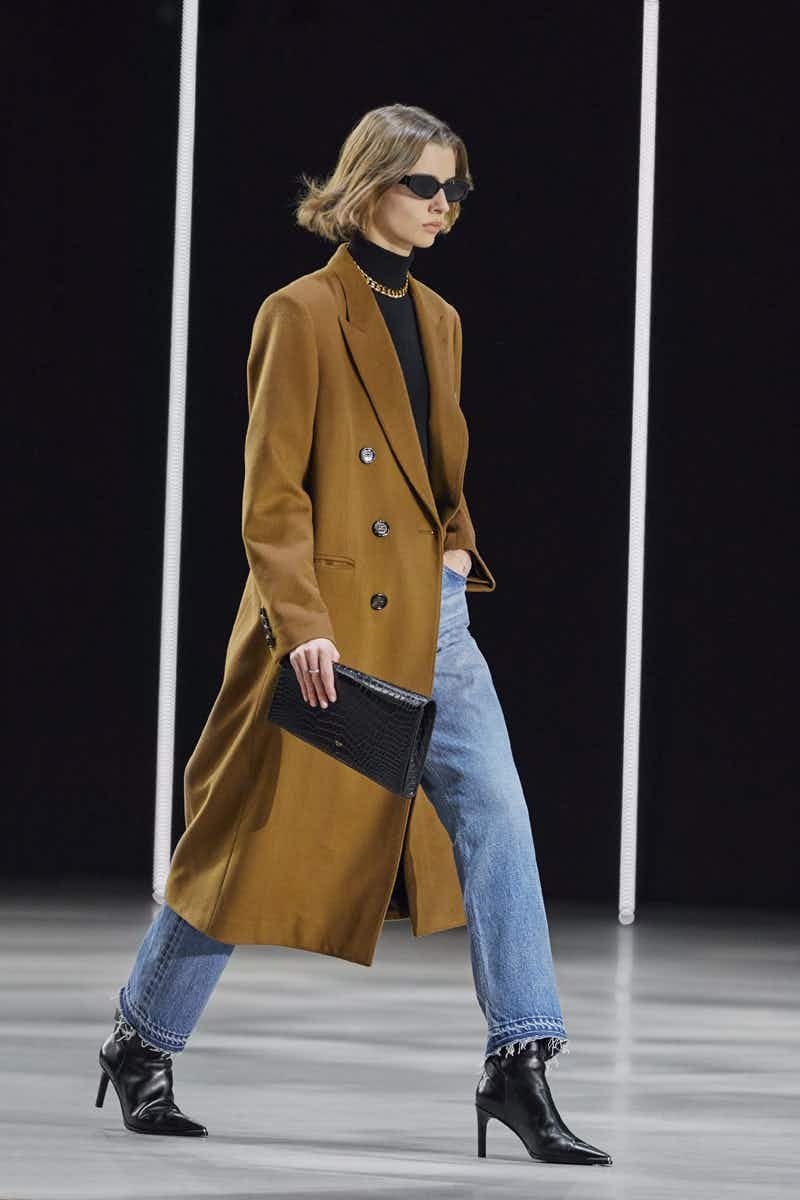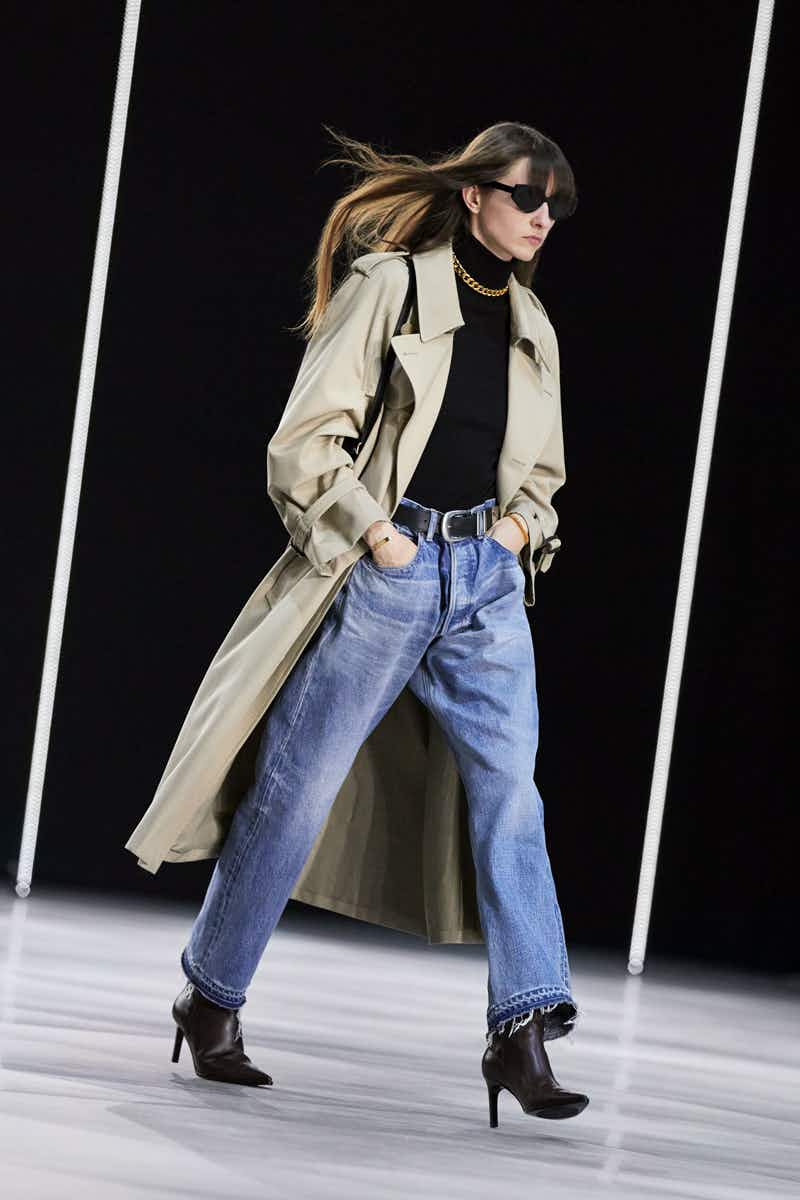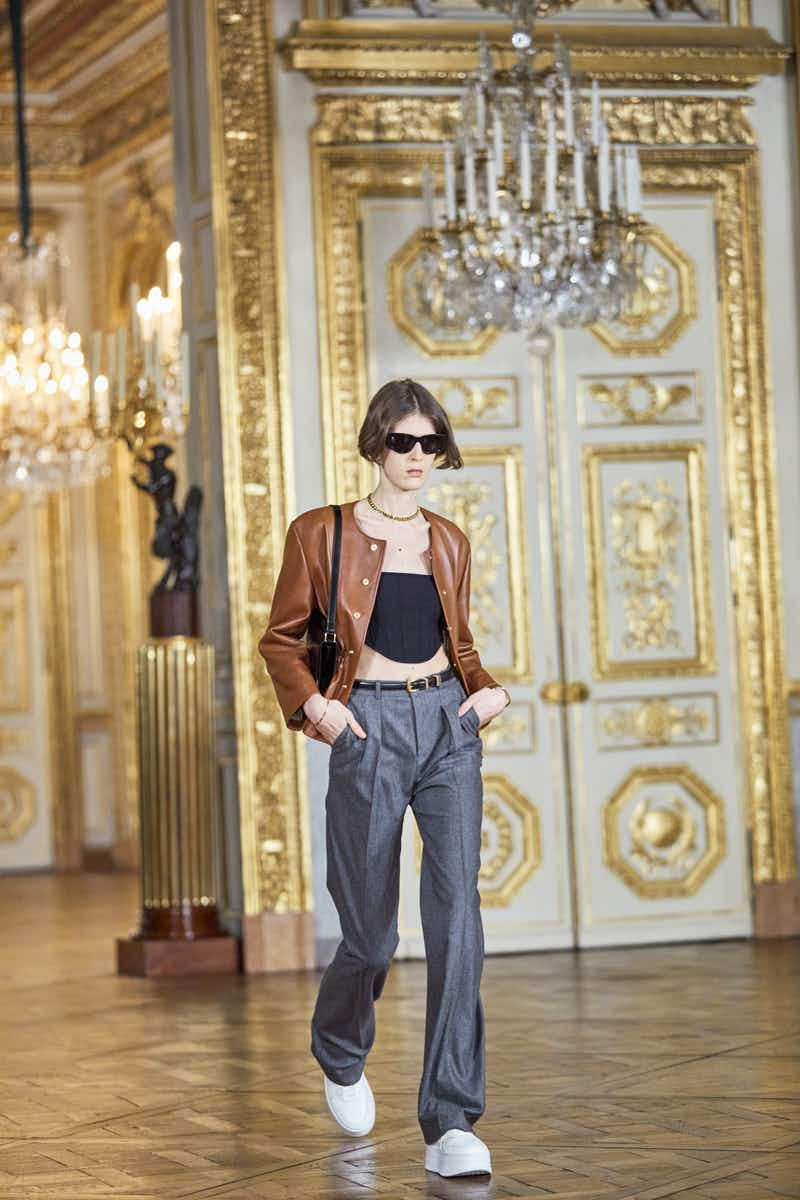 Looking at the first half of the collection, you'd be forgiven for thinking that Slimane opted to pare down any notion of extravagance – a tricky feat given the setting. Strolling below the golden ceilings came jeans – lots of ​'em – and everyday wardrobe staples like a cream roll-neck jumper, a jersey zip-up and an oversized grey hoodie so large it extended into a dress. Comfort first, Hedi? Not quite.
As club sounds pulsated louder throughout the show (provided by NYC-based artist Hennessey), as did the clothes, seemingly coming alive with every beat. Suddenly, sharp heels, sparkly party dresses and gold embellishments weaved their way into the line-up of everyday wear. But, like the dark corners of any sexy, exclusive Parisian nightclub, these pieces weren't thrust in faces, rather intermingled with the simpler pieces (simple, sure, but in cashmere and immaculately tailored leather).
In these economically straining times, designers can opt to respond to the social climate directly, or provide some sort of escape from the banality of life right now. Slimane does the latter – extremely well, as he has done for years.
Celine is a luxury brand made for the wealthy man and woman – that much we know is true. But seeing these garments in motion, set against a painfully ornate backdrop, even just for 15 minutes, provides some sort of escape far removed from the grey skies of tomorrow. And with that sexy soundtrack, you can't quite help but feel a sense of optimism and yearning for the dance floor once the 9 – 5 is over.


More like this