Lessons in subversion

Upcycling 002: Chopova Lowena is the non-conformist clothing label scoring points for its twisted take on traditional wears.
Rock climbing gear, trad Bulgarian get-up and folkloric handiwork may not sound like the trappings of a successful new-gen fashion label, but they've certainly proved fruitful sources for Emma Chopova and Laura Lowena.
Collectively known as Anglo-Bulgarian label Chopova Lowena, the pair met eight years ago while studying for a bachelor's degree in fashion design at Central Saint Martins.
But it took three years – and countless nights out – for the pair to invest in their mutual love of traditional craftsmanship and handmade wears. They enrolled on Central Saint Martins' masters programme as a design duo (the second since Marques'Almeida). And so their brand was born.
The elements that united Chopova and Lowena then are still at the core of the label today: a love of Bulgarian traditional dress, an anthropological interest in the design traits of historic English attire and a non-conformist approach. They tear all of these things apart before stitching them back together again, in a way that feels entirely disruptive within the ready-to-wear space. Think: trophy coats hatched from dead-stock materials, maximalist kilt dresses with extravagant taffeta puff sleeves, and pleated skirts fashioned from recycled tapestries that hang from punk-adjacent chunky leather belts, secured by metal carabiner clips.
If there's one thing that's key to the ethos of the brand it's longevity. Chopova Lowena's sustainable practice is a key talking-point, while their desire to do things differently has seen them avoid the standard runway model. Instead they've opted to create hardbound books in collaboration with photographer Charlotte Wales, allowing customers, fans and fashion-watchers to fully immerse themselves in their collections.
Now, just 18 months after graduating, Chopova Lowena's designs are in high demand, stocked by the heavyweights (Browns, Matches, Dover Street Market) and worn by the likes of Kelsey Lu and Susie Lau. As for their SS20 collection, as ever it referenced by a mash-up of unexpected sources: flying sports like paragliding and parachuting and English traditional dress from the Victoria era.
Here Emma Chopova and Laura Lowena jointly explain the how and why of their non-conforming style vision.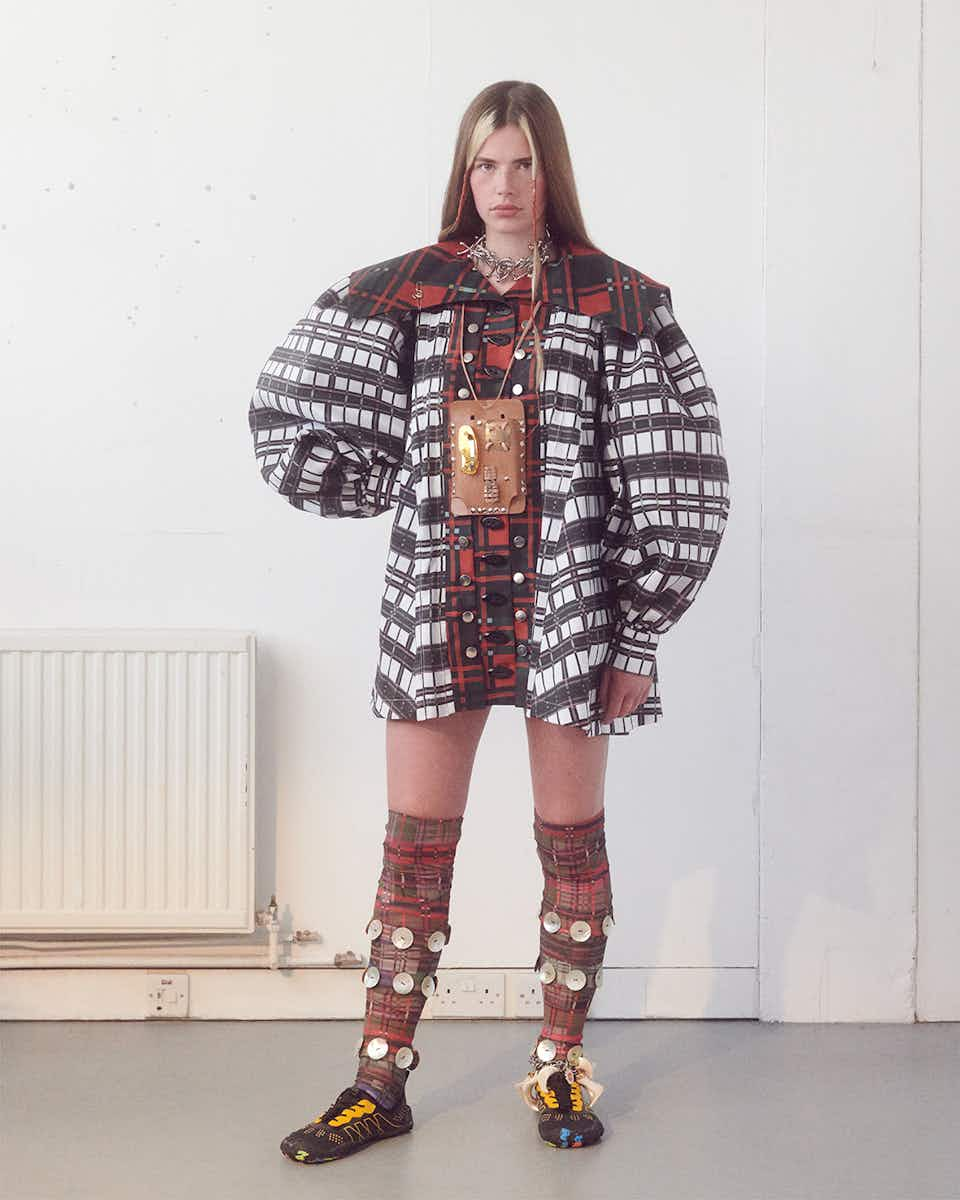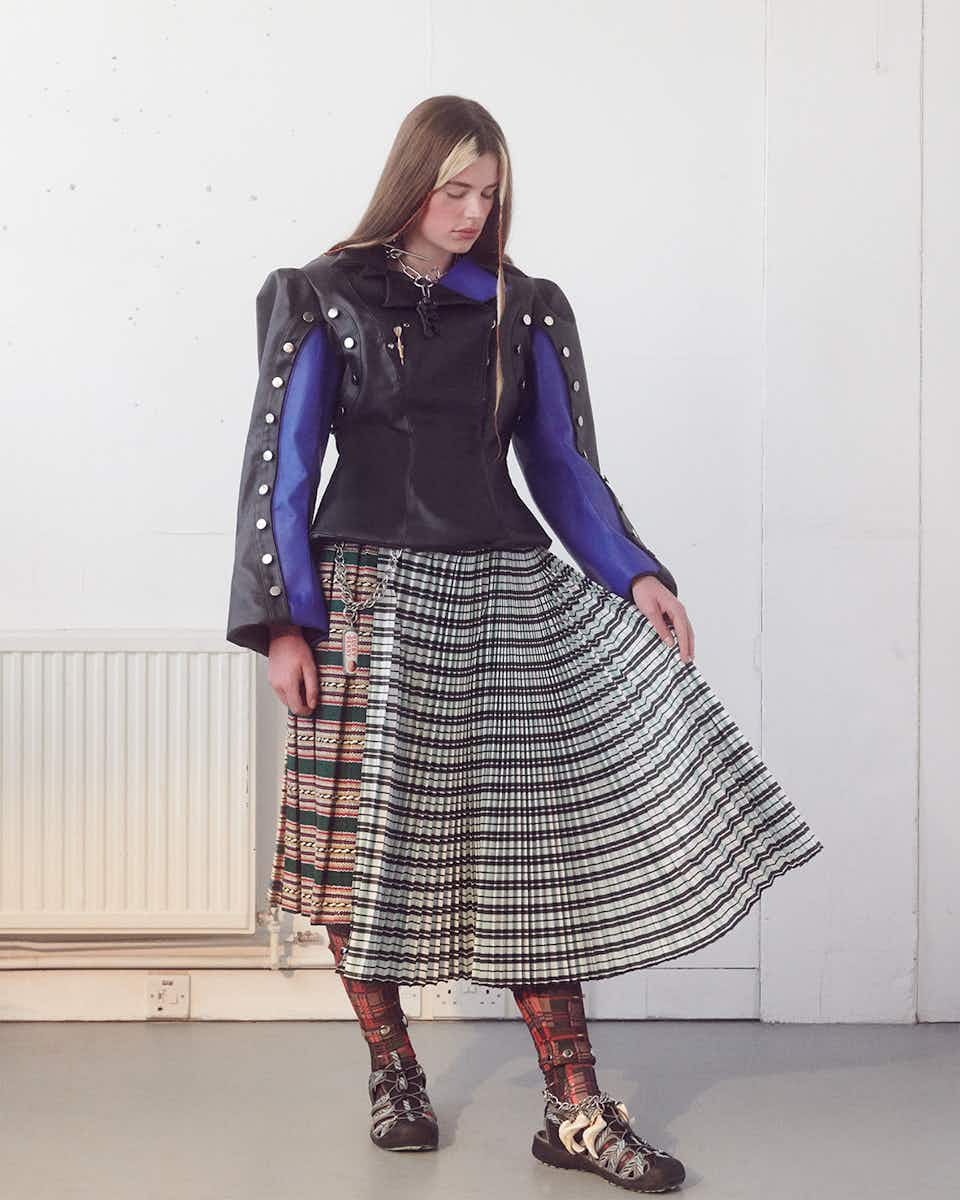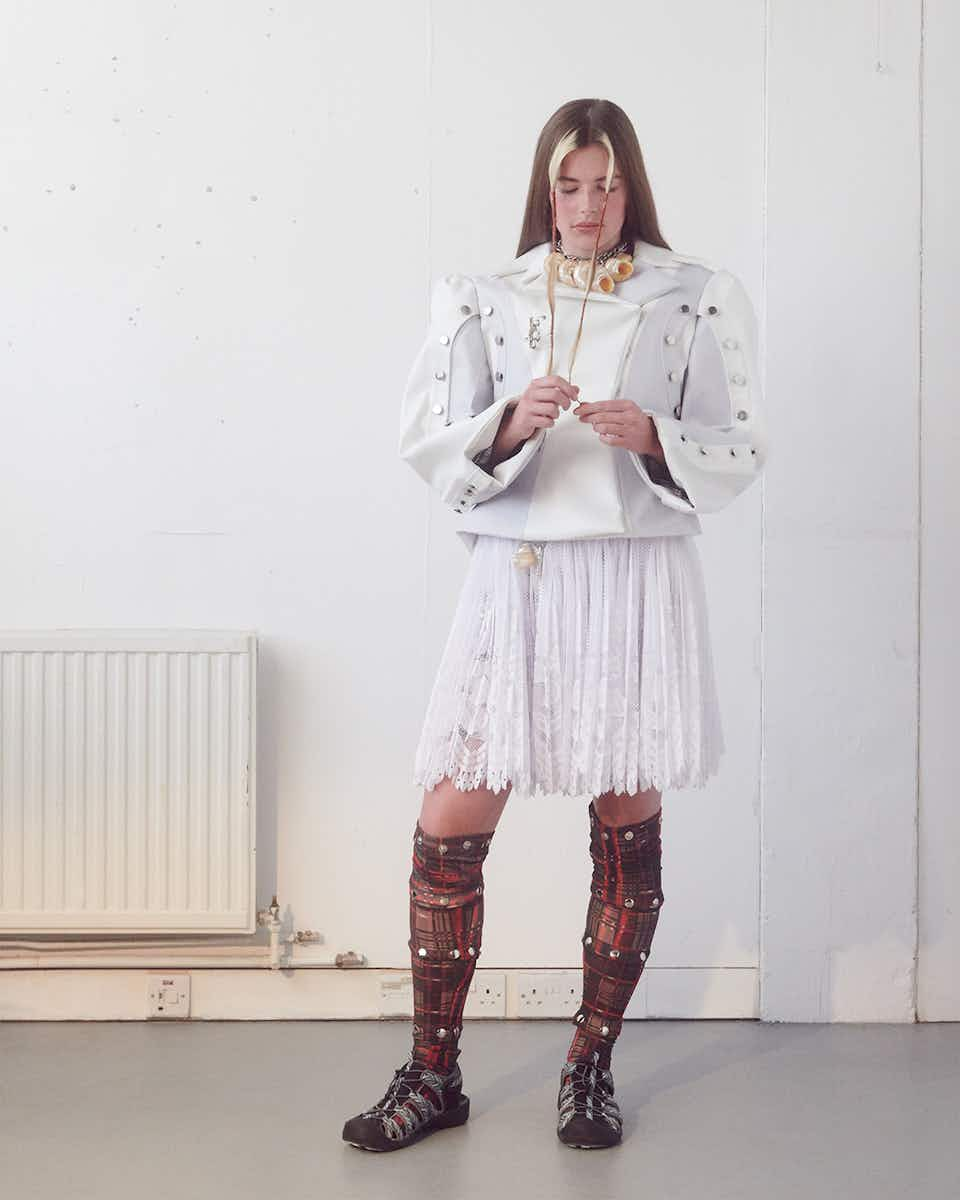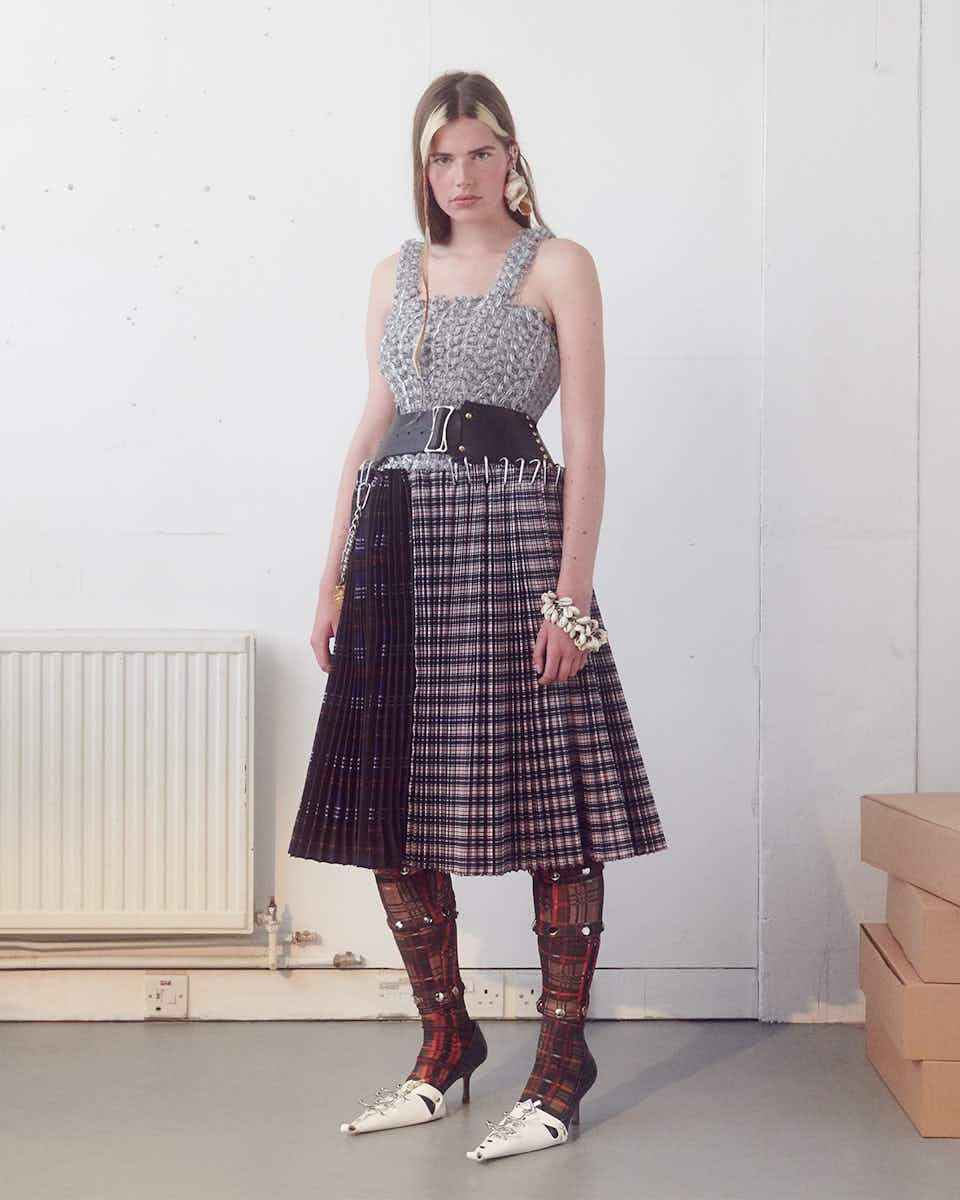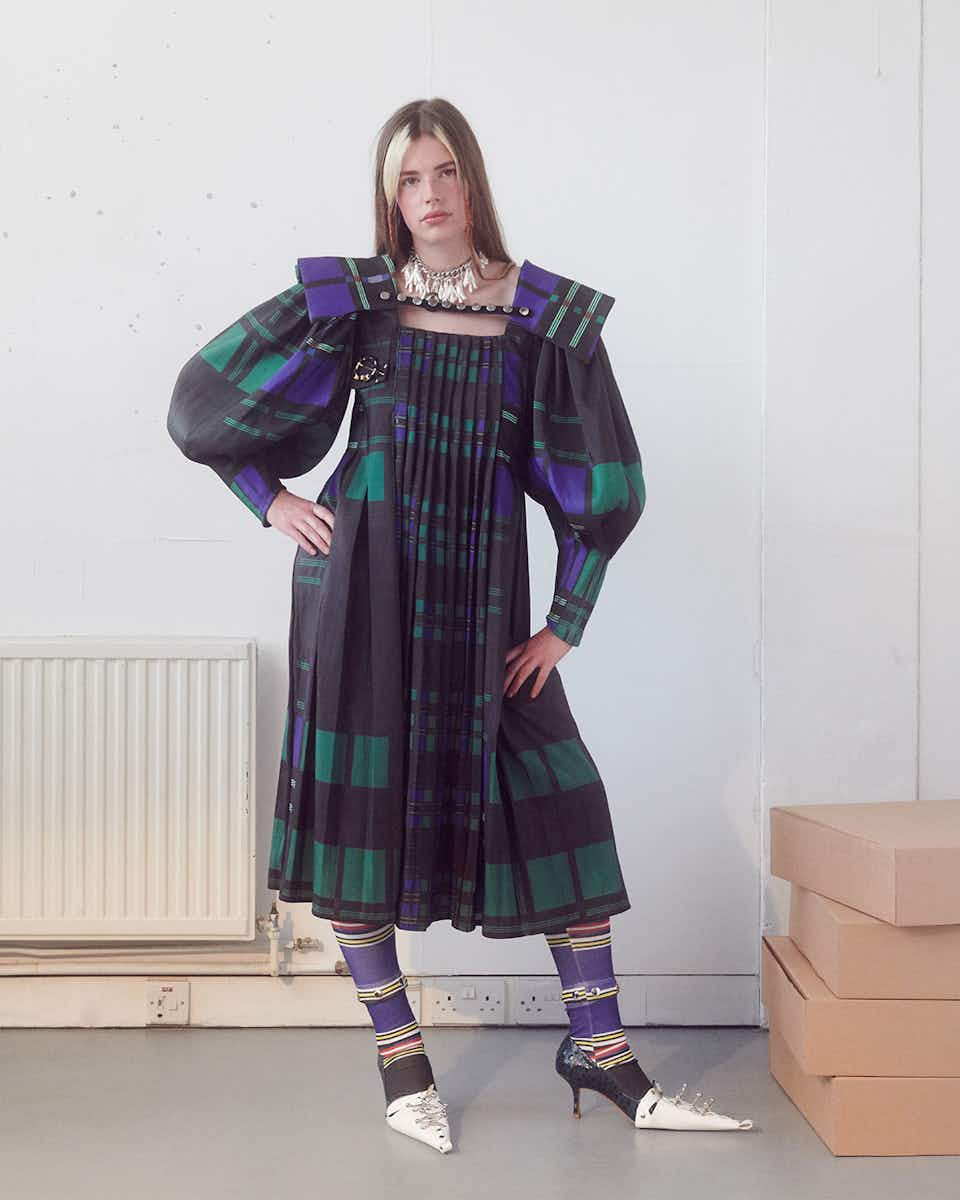 Your unique skirts are hot property – how are they made?
They originate from Bulgarian pleated skirts, which are these three-quarter skirts that are part of the traditional costume. So they are smocked and pleated. We basically source and buy pieces of fabric and we join them together. It has to be done by hand; it's not one of those pleats that can be done by a machine, so it has to go with a mould. Then we add a hem, then they get marked and clipped onto the belt. Our production is done by a small atelier in Bulgaria.
Does that complex procedure make it hard to meet the demands of your suppliers?
I think they look deceivingly hard to make but they're not. It's more about the vintage, kind-of-special fabric. We always knew that was going to be hard to scale, and even today it's still hard to scale and we're still learning how to do it properly. But I think that we're doing it, and we're doing OK so far. We're trying to find solutions. But, yeah, it's been OK.
The dead-stock fabrics that you work with – how did do you go about sourcing them?
It depends. For our SS20 collection we sourced from England and Bulgaria, and even from America. They are mostly from Bulgaria, though. We make dresses from vintage English embroidered linen – like tablecloths and napkins – and a little bit from Bulgaria. We also work with needlepoint which comes from all over the place. So, kind of everywhere.
Sustainability is clearly important to you. How does it infiltrate into other areas of the business?
We try to incorporate it into everything. It's really important to us. But the thing is, it's really not easy; it's a lot of extra effort. It's not like we can finish the season and call up a mill and be like: ​"We want 1000 metres of this, this and this." We have to physically go and dig through warehouses and beg for it. We go through the craziest process just to find another 300 metres of fabric. Our guys go to warehouses in Italy with trucks to get rolls of fabric that are getting thrown out. It's a really complicated way to work but it's also very important and it's totally worth it. The same applies to our production, because it's not like we're plugging [into] the system of a really big factory. We work with a tiny atelier and give work to a lot of women that would kind of be out of work without this. Our leather factory employs people just to make our pieces. It makes us feel good that we're giving people work.
What are your plans for the year ahead?
We don't want to grow too quickly. We're just going with it. Natural growth. We like to be hands-on with our growth and strategy. But we also don't want to grow just for the sake of growing, because this stuff is really special. We're in a good place and we want to grow more categories and give ourselves a bit of time to do that. Our stockists are amazing and have given us the opportunity to do that so far. I think that we're really focused on longevity and being around for a while. That's it really.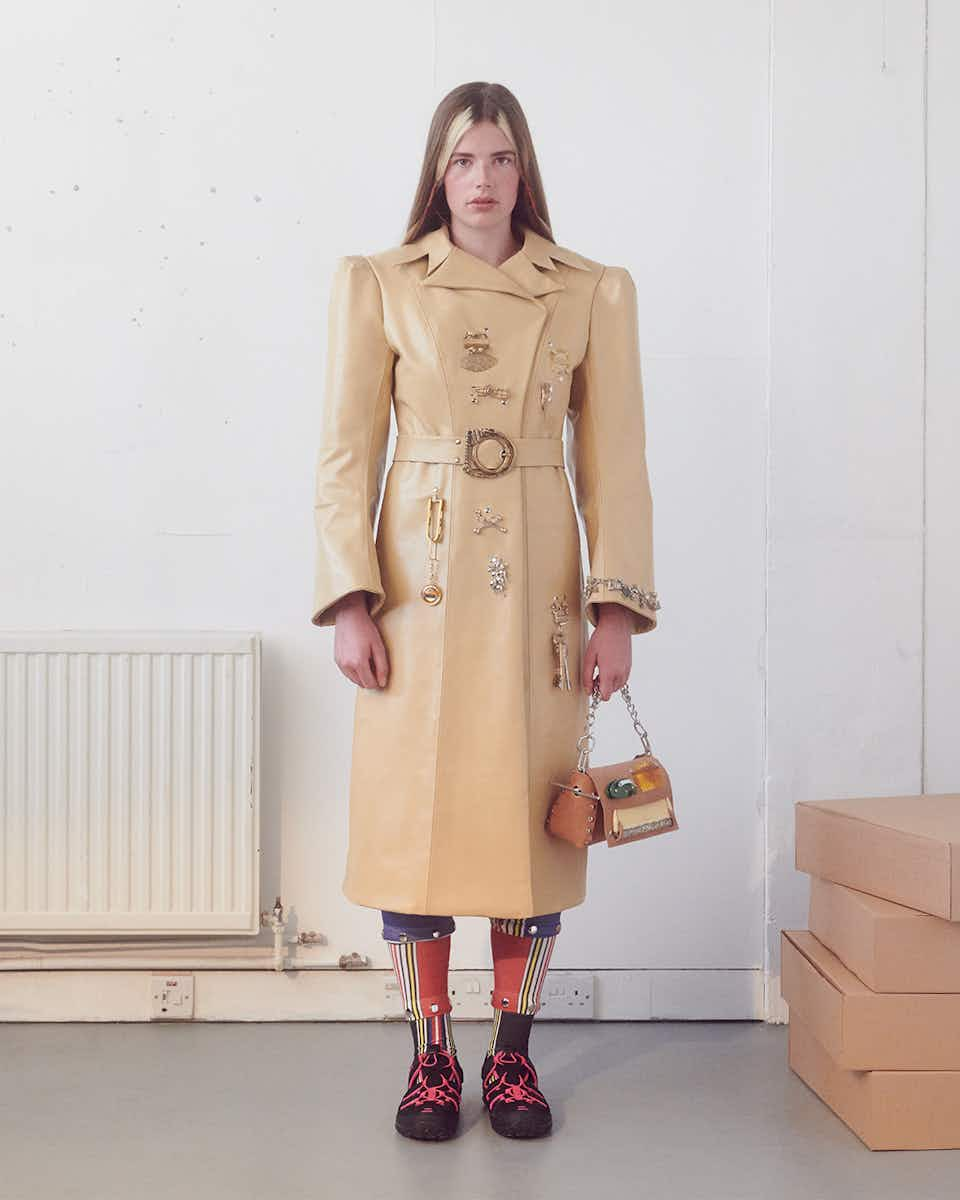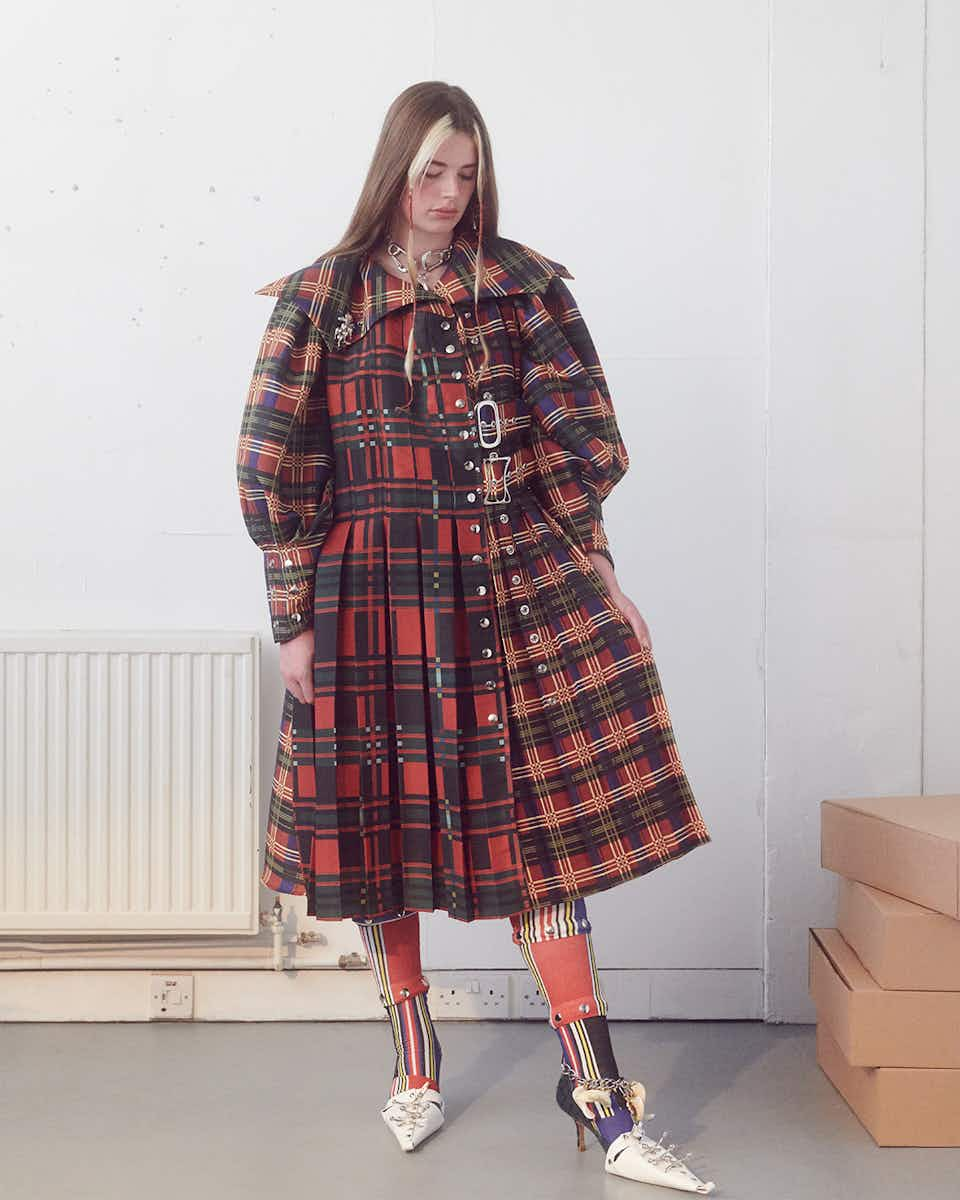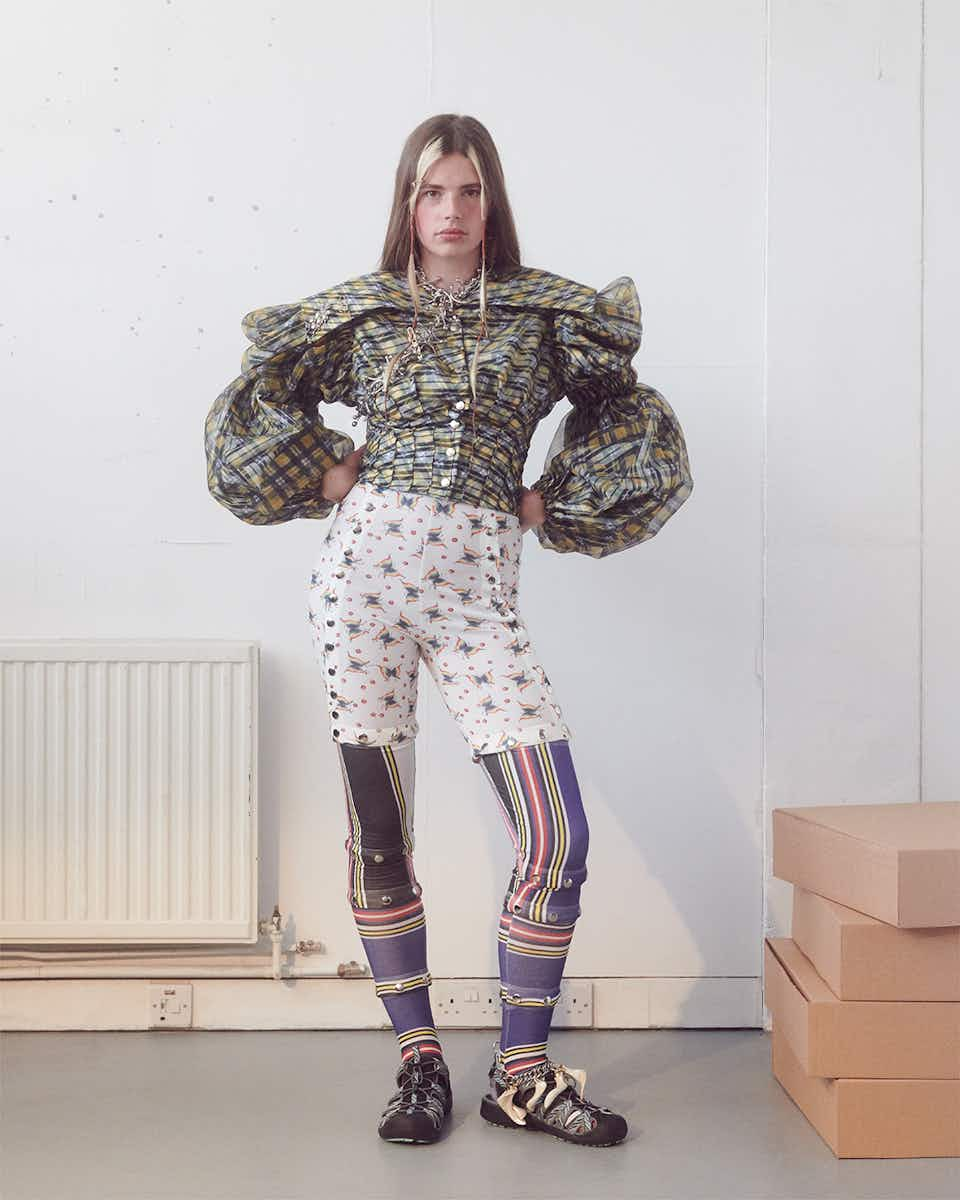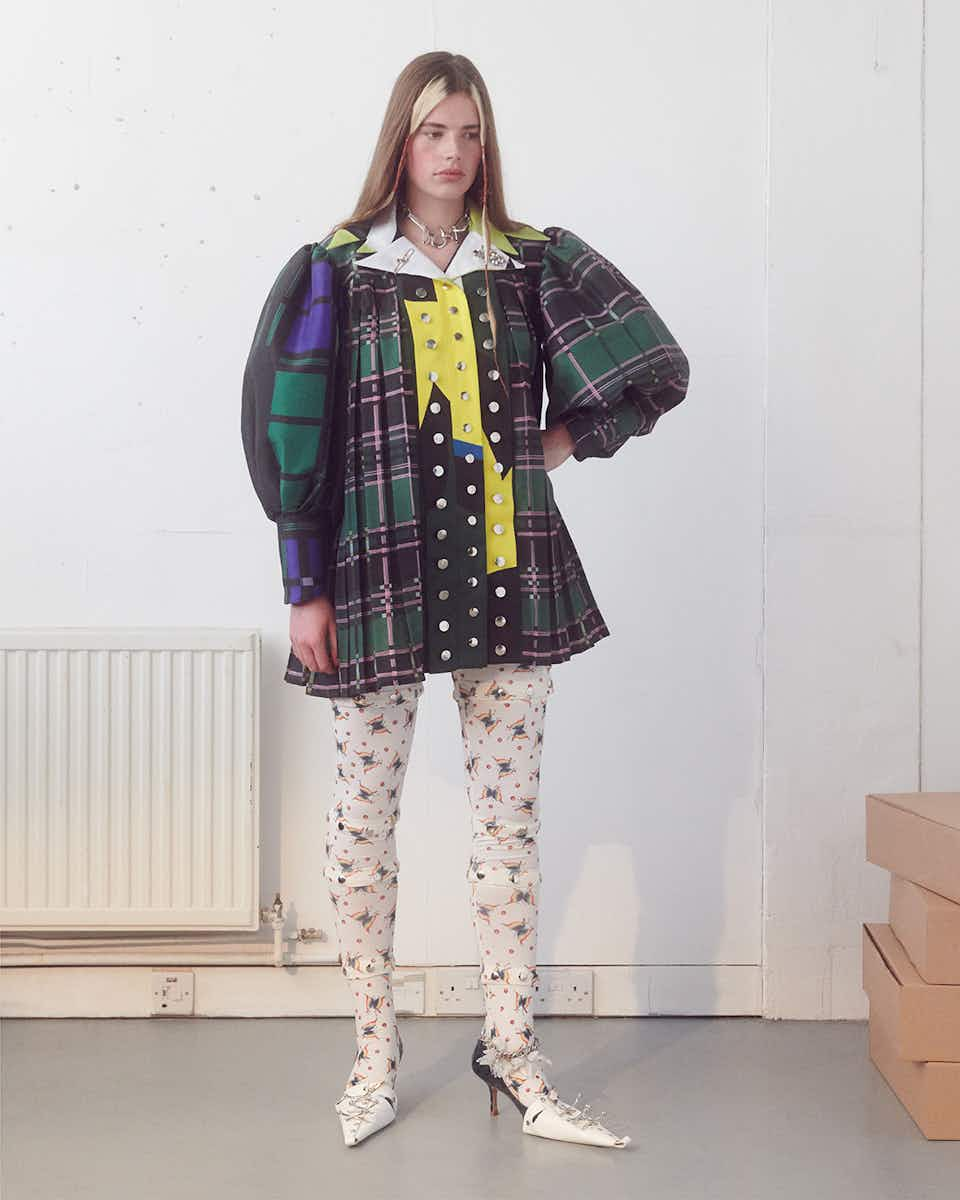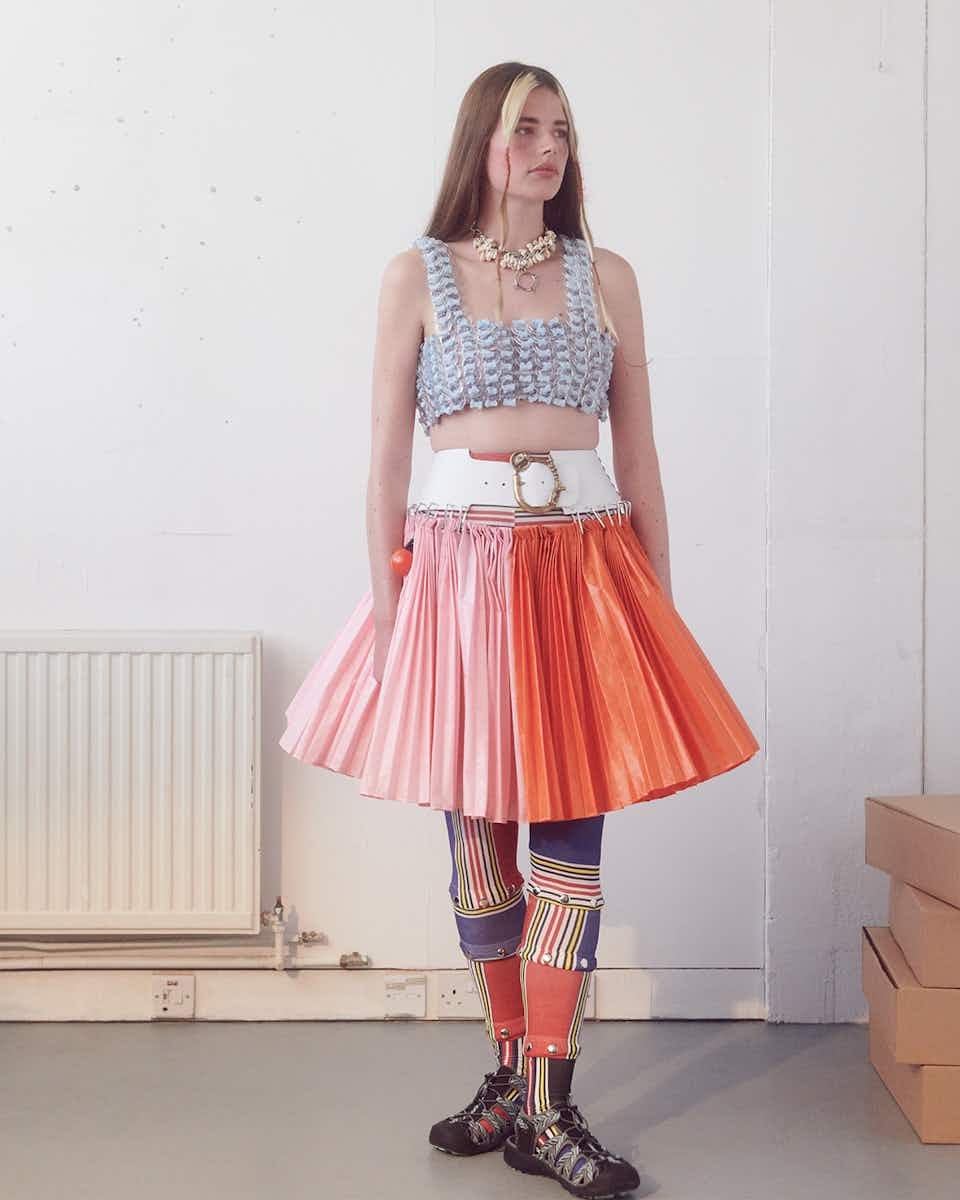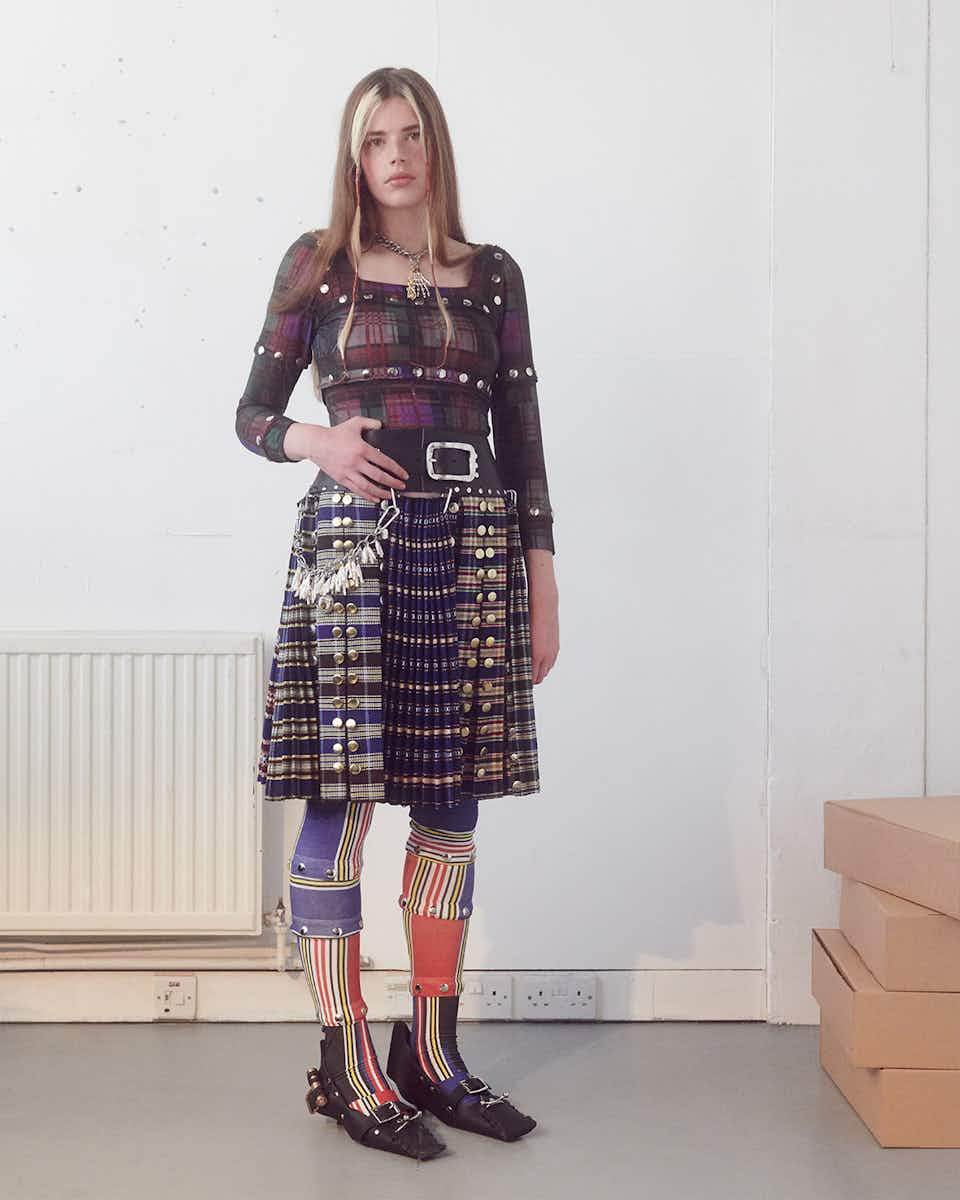 Photographer Grace Difford Styling Agata Belcen Art Direction Jamie Andrew Reid Hair Kiyoko Odo Makeup Siobhan Furlong Model Chloe Pearson

More like this