Come as you are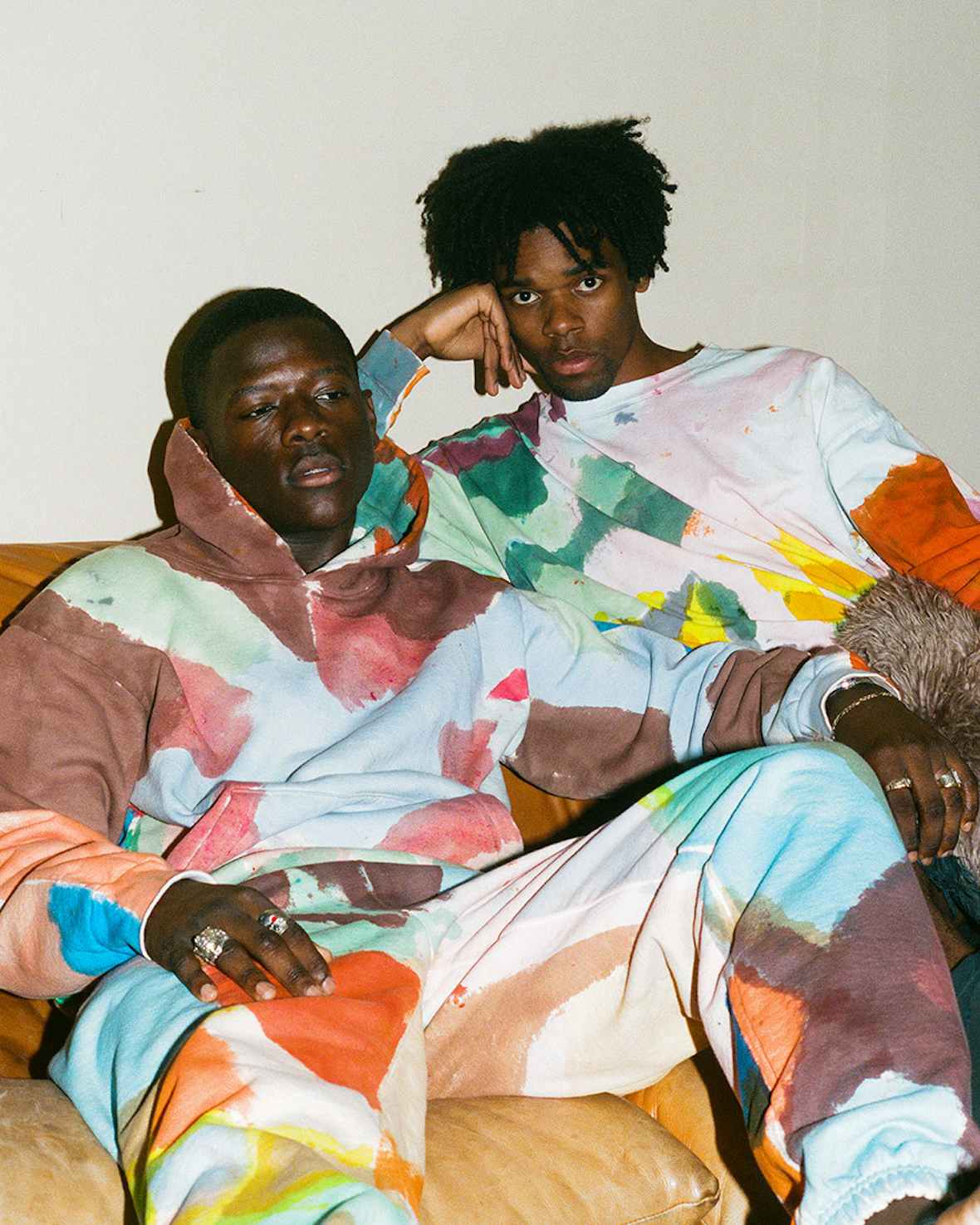 Ahead of the brand's latest capsule drop, designer Sonya Sombreuil explains why everyone wants to be in the Come Tees team.
"I like to move on."
So says Come Tees founder Sonya Sombreuil. This ethos – simple but pointed – explains why the Los Angeles-based designer only releases 200 shirts per collection, and why she individually handpaints each one: she takes control over every aspect of her brand, the better to then shift to the next phase, drop, collection.
That speed, bespoke approach and rigorously policed limited-edition USP has earned her a squad of A‑list fans, from Kanye West to Rihanna, with swarms of LA cool kids in between, fighting over the latest exclusive release.
Founded in 2009, the label was a product of Sombreuil's twin passions: painting and music. She explains how she ​"want[ed] to participate in those worlds as more than just an observer," so began designing fantasy merch for hardcore bands. She was drawn to t‑shirts as they were ​"easy to circulate, wearable and accessible to my own community, especially in the music scene".
Upcycling vintage tees with scribbled slogans, surrealist graphics and abstract colours, the brand quickly gained a reputation for clothes ​"that are beautiful but challenging and charged". And while repurposing old garms is increasingly a focus in an industry (belatedly) attempting to be more sustainable, the LA native has always adored the process.
"I just love worn-in clothes. There is no way to imitate [the feel]. It's like fermented food – it contains so many notes and subtleties, and it requires time, which is the most valuable thing of all. Used clothes are imperfect and wabi-sabi," Sombreuil says, referencing the Japanese principle of embracing flaws. ​"That's my shit."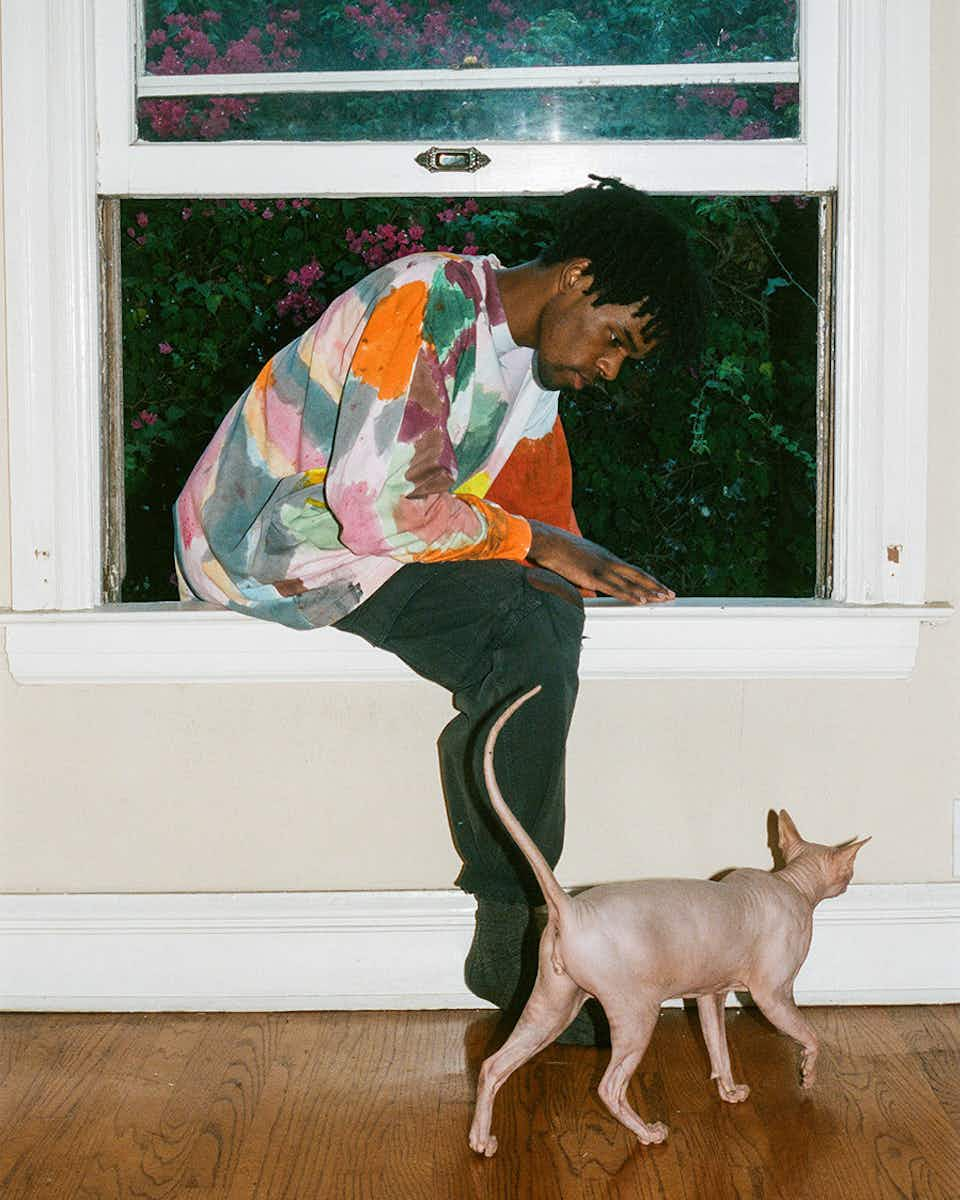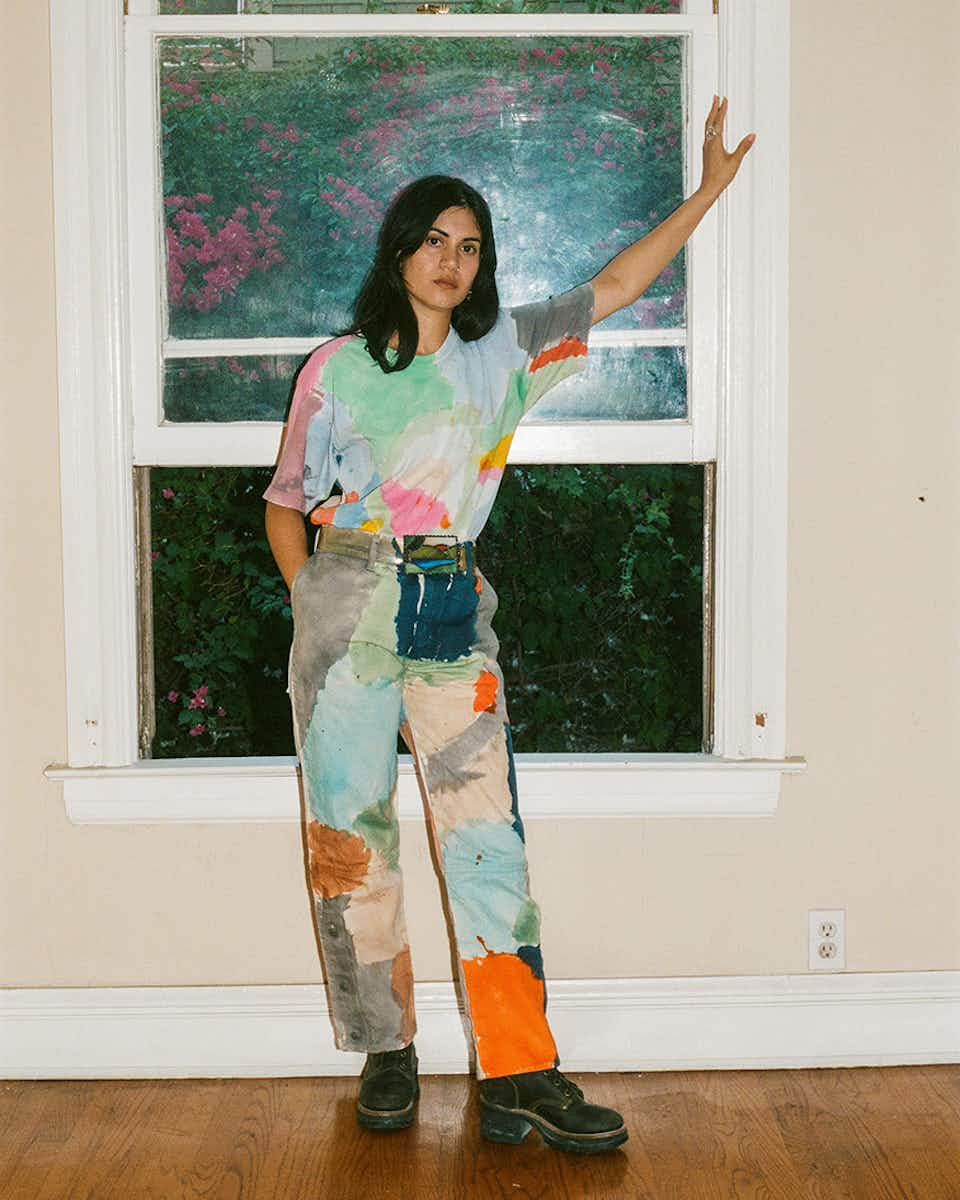 Loyal to the aesthetic of underground culture – or that of her favourite, non-mainstream music artists – Sombreuil is determined to ​"push back against making anything too branded, too easy-to-wear or too readily known. Subculture is often ​'sub' because it contains layers and resists the instant interpretation or understanding. I really love bringing that energy to the big, dynamic, wild world of streetwear."
Those principles are front and centre in her new collection. Happily conceding that "[time] efficiency isn't my thing," the designer ​"spent weeks drawing star and sun shapes" while listening to Tricky, Merzbow, MV Carbon and Kites. ​"I try to be true to my actual impulses and tastes rather than being led around by my audience, which I think is a disaster for any artist… [It's] a slippery slope, especially in an age when you can receive feedback about your work almost instantly."
The resulting line is, in part, an homage to her collection of stained-glass belt buckles, playfully rendered in a series of slapdash, patchwork-esque painted tees, trousers and co-ords.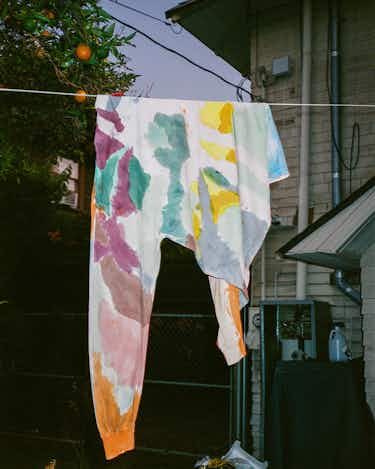 And, next? Well, as someone who likes to move on: after taking inspiration from music, would she like to reverse the creative flow and design merch for any particular artists? ​"Right now it would be the Japanese noise artist Masonna, or Mykki Blanco," Sonya Sombreuil replies. ​"But sometimes I just want to make merch for someone like Kid Cudi."
Multi-million-selling rap or Japanese noise: whatever the genre or profile, they'd be lucky to have her.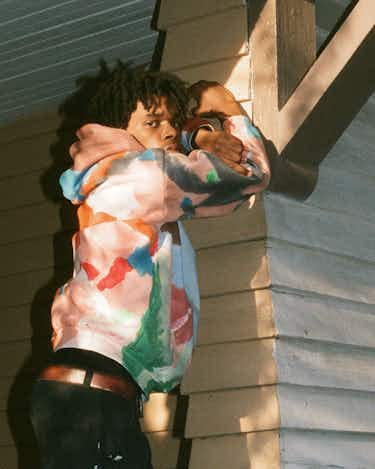 More like this