COR-Project, designed to create a community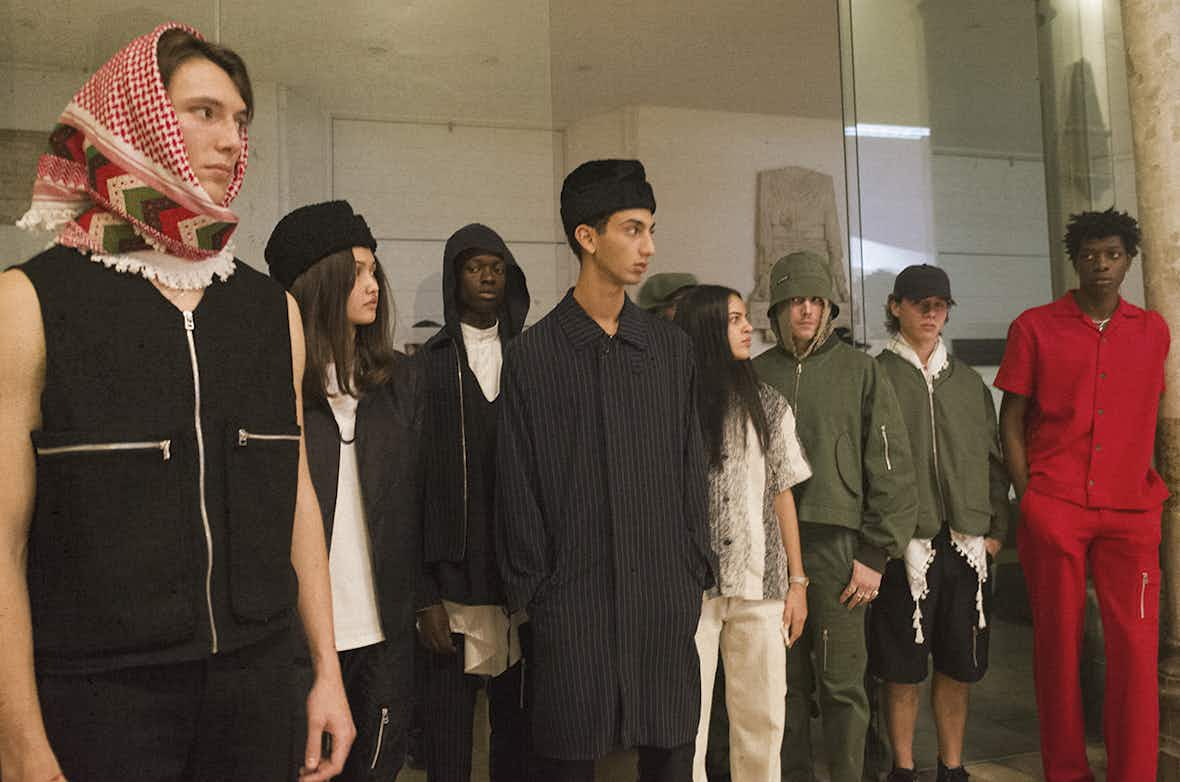 Founder and designer Yesawi wants people to consider the heritage of the Middle East when getting to know his label.
The sounds of WadiRum are bouncing through St Ethelburga's Centre's arched hall. The well-dressed crowd are sipping iced tea with mint and the subtle smell of incense is wafting through the air, tickling the senses and tricking the mind into thinking it's in the middle of an Arabian souk. In reality, we're in a church in north-east London.
Conscious clothing label Children of Revolution, or COR-Project for short, pays homage to the Glory Days of the Arab world. A time ​"marked by peace and prosperity, when men and women would fill the streets in fine European tailoring and traditional clothing". It's this heritage that Yesawi, the founder of COR-Project, wants to reclaim.
"Ever since I can remember I've had an infatuation with all things military," he explains. Born in Baghdad, Yesawi left when he was six-years-old in 1991, a year after the Gulf War broke out. The designer briefly moved to Syria and Lebanon before settling in London in the late ​'90s. His close proximity to war left a lasting impact: ​"At a time when my world revolved around football, Nintendo and comic books, my mum often reminded me of the terror we left behind, and of how lucky I was. I could never figure out why I was granted safety while others were denied it."
Using military-wear as a ​"peaceful form of protest", COR-Project is a call for remembrance for all those going through the tragedies of war. Paying respect to the past while looking to the future, according to Yesawi the clothes are ​"functional, comfortable and for all". A reminder that ​"we are all Children of Revolution".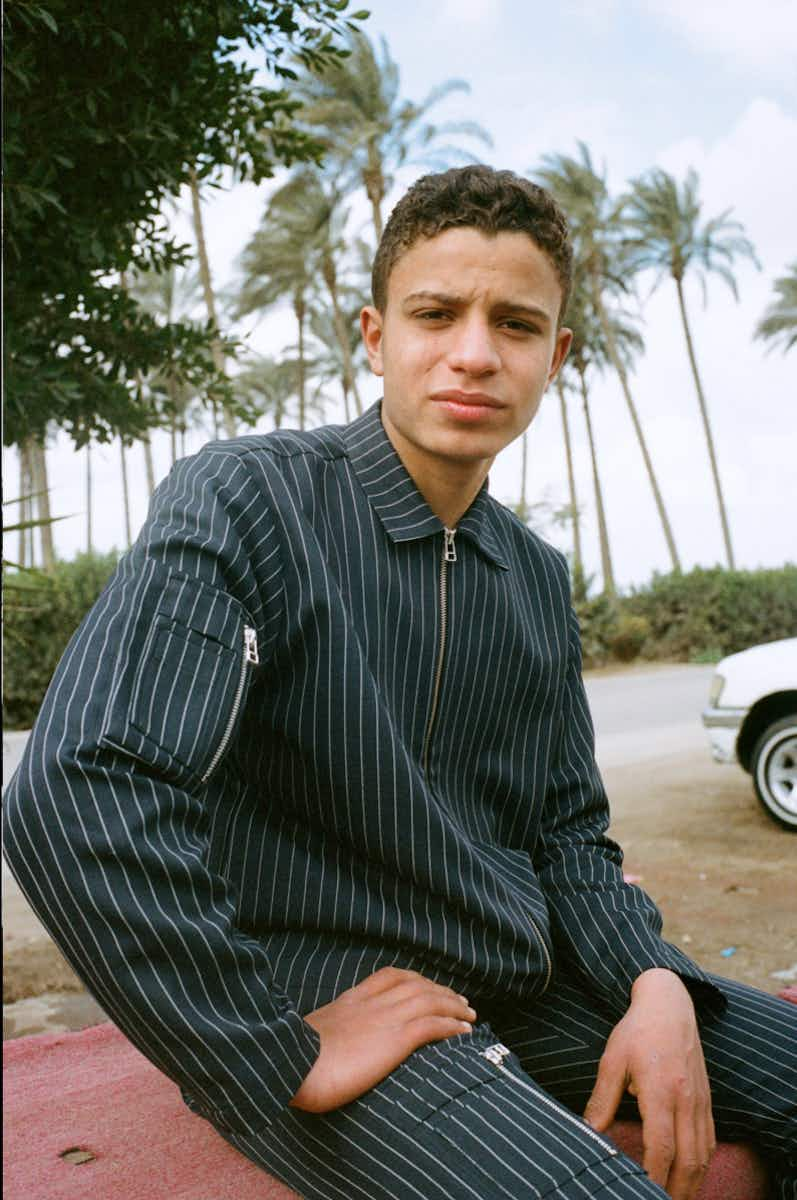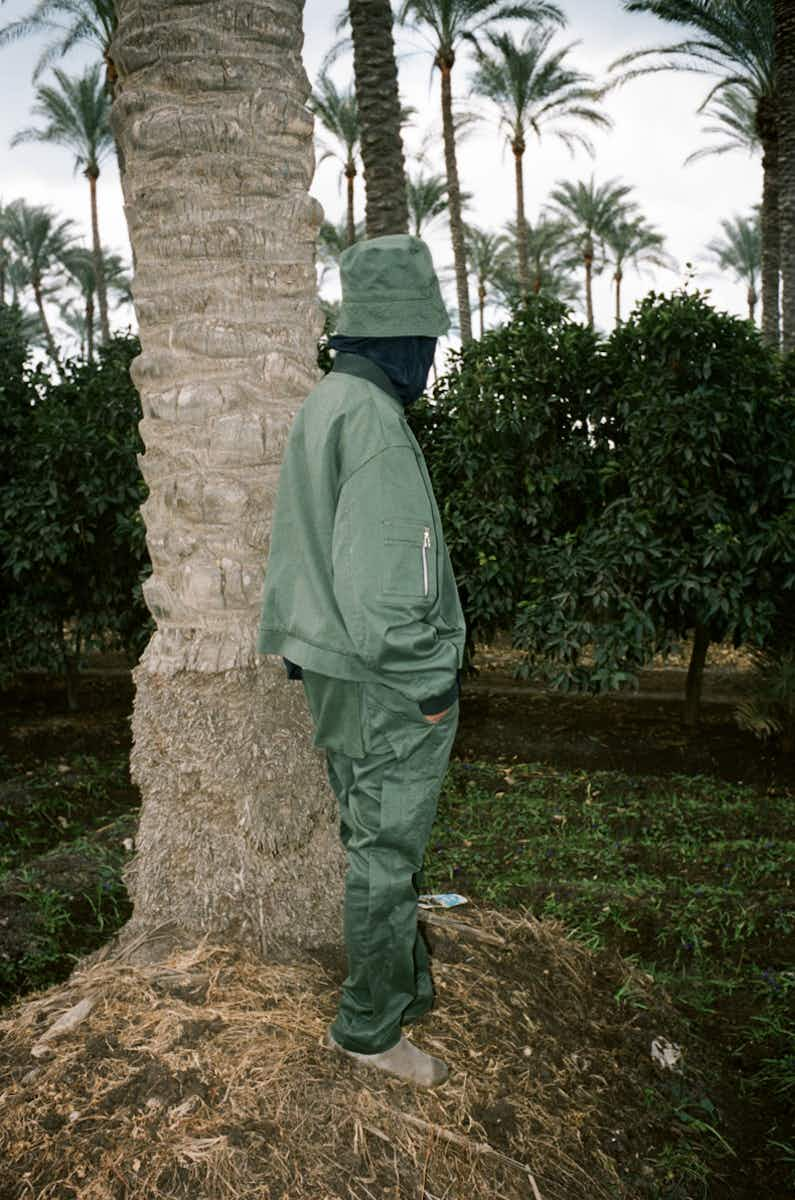 At COR-Project's debut presentation onlookers perched themselves on floor cushions to watch a film in celebration of the label's new collection. Co-directed by Dexter Navy and creative duo Close Quarters, the lo-fi film played out as a series of beautiful sun-soaked shots and desert landscapes, cats playing in medinas and natives wearing the capsule collection. Capturing the ​"beauty within chaos" in the Arab world, this was a nod to Yesawi's time spent with local communities, ​"working hand in hand with artisans and studying all the ancient crafts these countries have so beautifully preserved".
As the film finished the sound of WadiRum band started back up again. Models wearing military silhouettes crafted from artisan fabrics marched through the church. Think red tactical vests, pinstriped jackets and green bomber jackets with exaggerated pockets.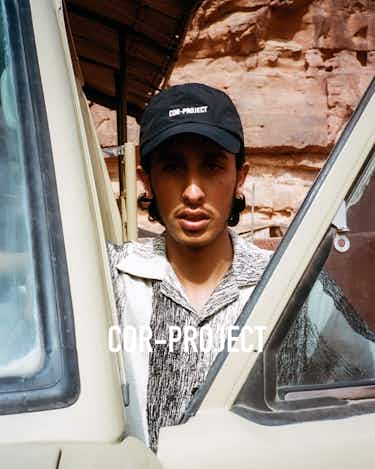 "Every look is a uniform, and you can mix it up in so many ways. Each item also has a story," says Yesawi after the show, before explaining how a collective supporting Berber women and children in the Rif mountain region helped to craft the fabric for one of the shirts.
It's Yesawi's approach – and his desire to better the lives of those who need it most – that makes COR-Project unique. ​"As much as I love creating clothes, creating community and helping those in need are my ultimate passions."

More like this