Nothing is what it seems at CRAIG GREEN

The designer presented a collection of intricate pieces inspired by human anatomy, Mexican Easter flags, Ancient Egypt and Marie Kondo's folding techniques.

WHERE WAS THE SHOW?
In the dimly lit vaults beneath 1 Old Billingsgate Walk, London.
WHAT DID IT SOUND LIKE?
The show started with traditional American folklore chants by experimental electronic composer Holly Hearden, before erupting into futuristic soundscape overlaid with passages on space narrated by a child, and finishing with Q Lazzarus' Goodbye Horses. Listen to a soundbite below.

Listen now:

The sound of Craig Green SS20
WHAT ABOUT THE CLOTHES?
Backstage, Craig explained that he'd been down a rabbit hole watching YouTube mystery videos (you know, the ​'5 Unsolved Mysteries' type) while working on SS20, many of which were focussed on Egypt, a theme that was subtly woven into the collection. He was also thinking about skin and the idea of protection. The show opened with two all black, all leather looks (with multiple pockets and double waist belts), before moving into a series of intricately embroidered ​'dream suits' (more on these later), signature padded workwear-inspired uniforms in delicate silks, four loosely tailored gingham looks and ending with a rainbow of eight ​'lantern men' wearing laser-cut paper doll-like looks inspired by Mexican Easter flags, which Craig explains are a nod to transformation, and the idea of a mirror being ​"full of possibilities".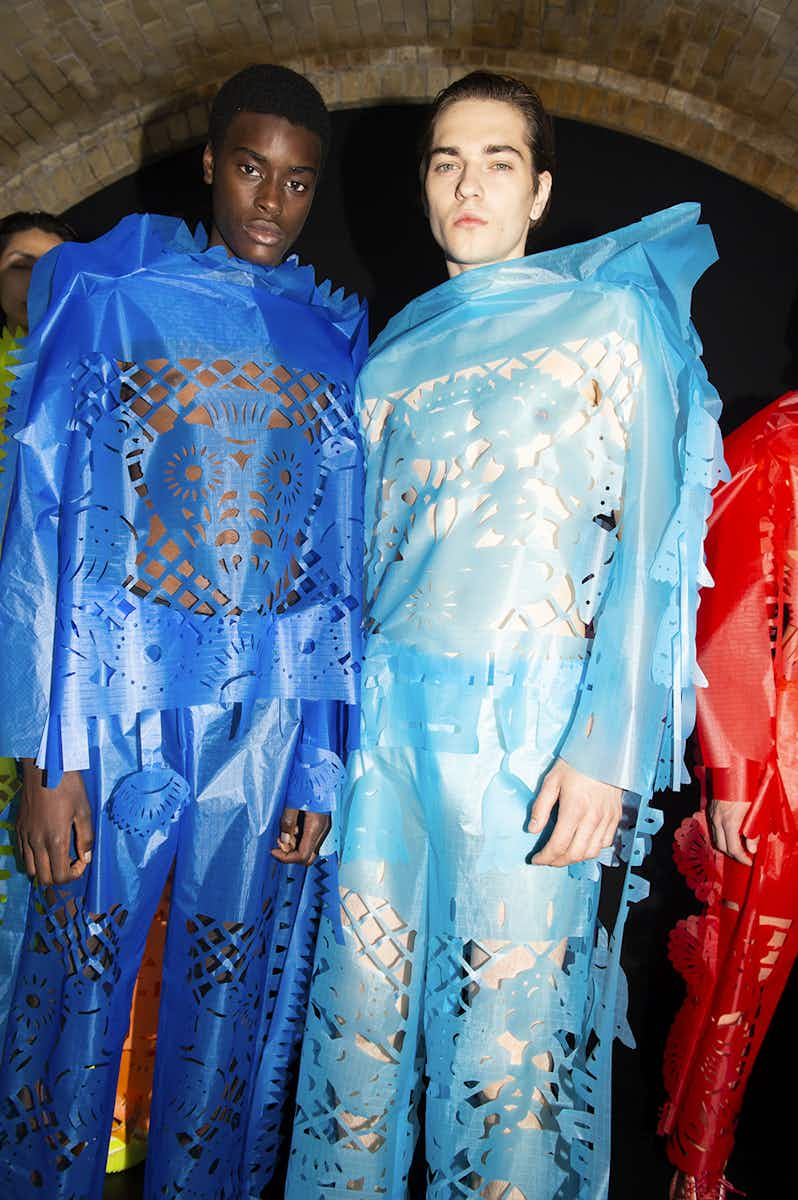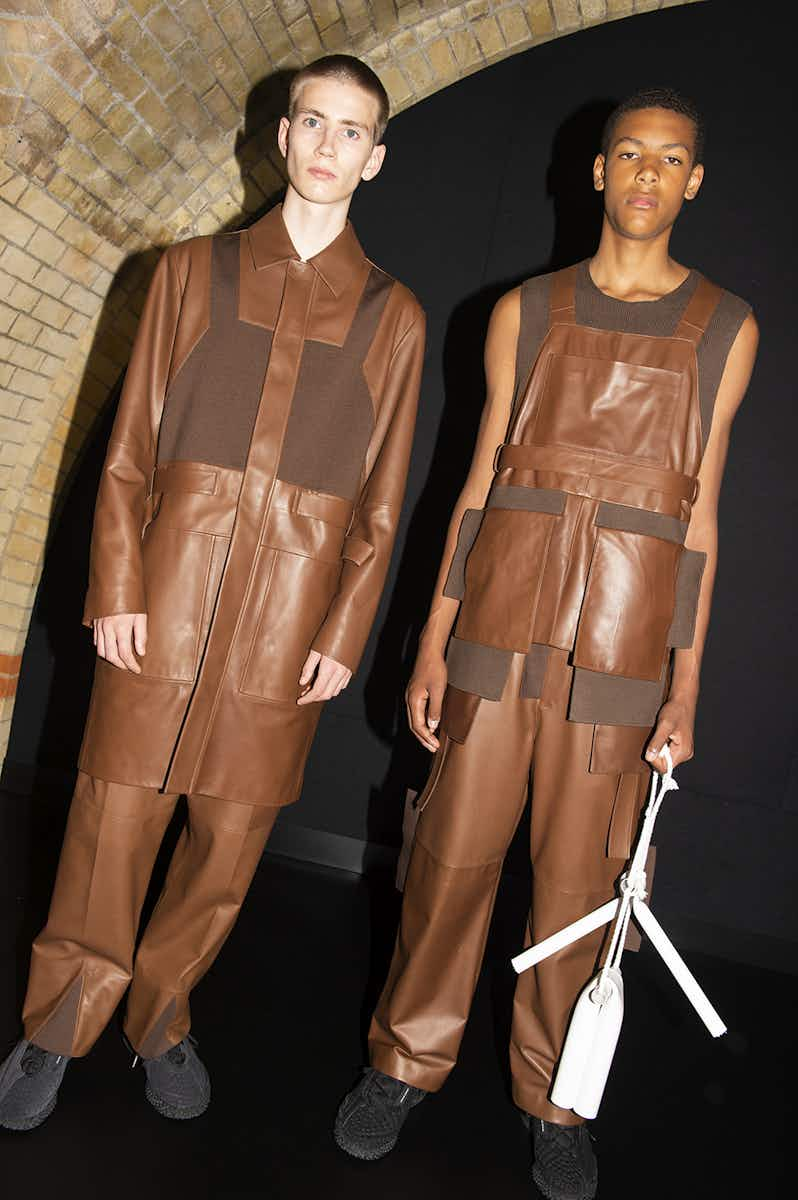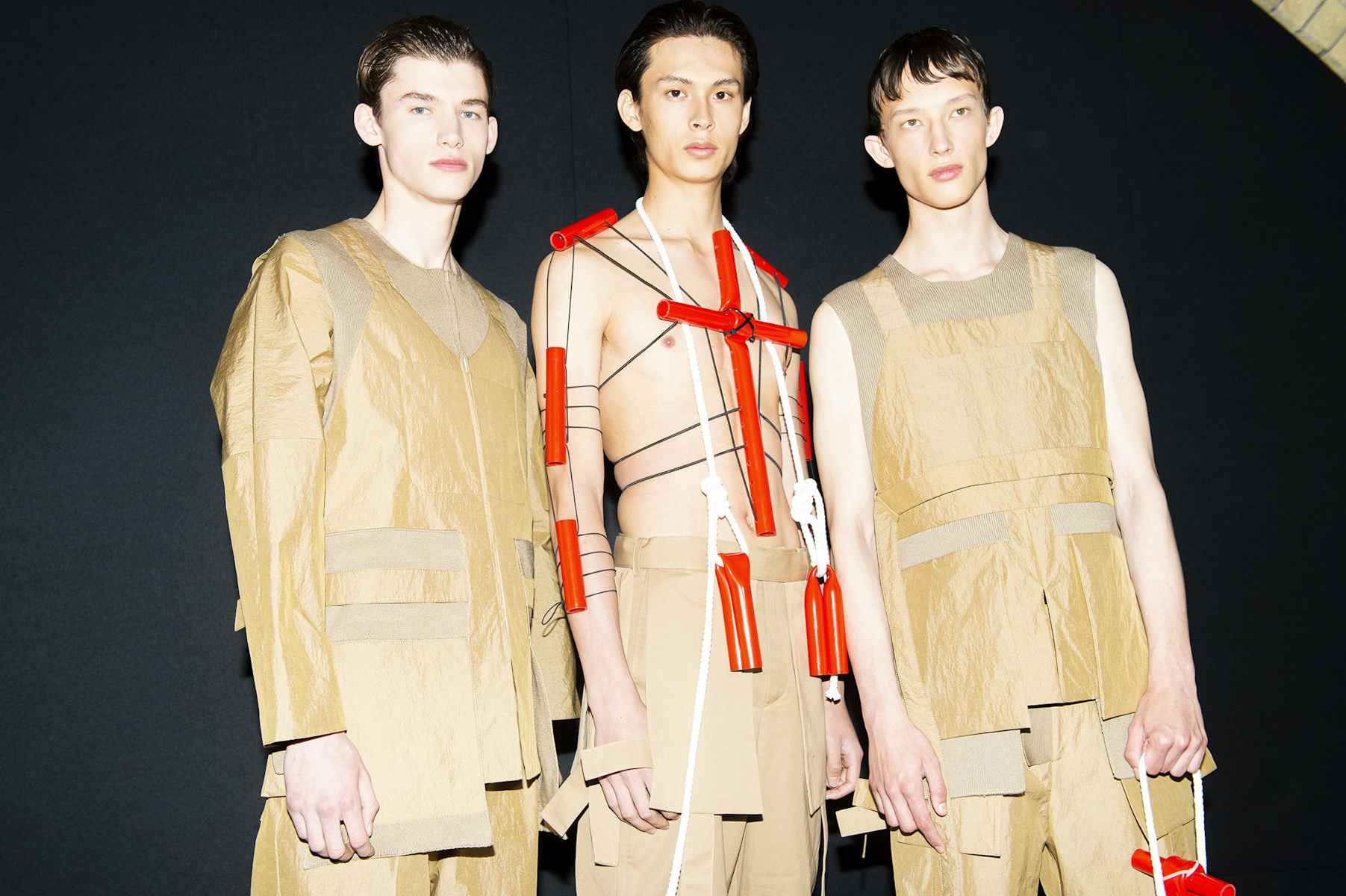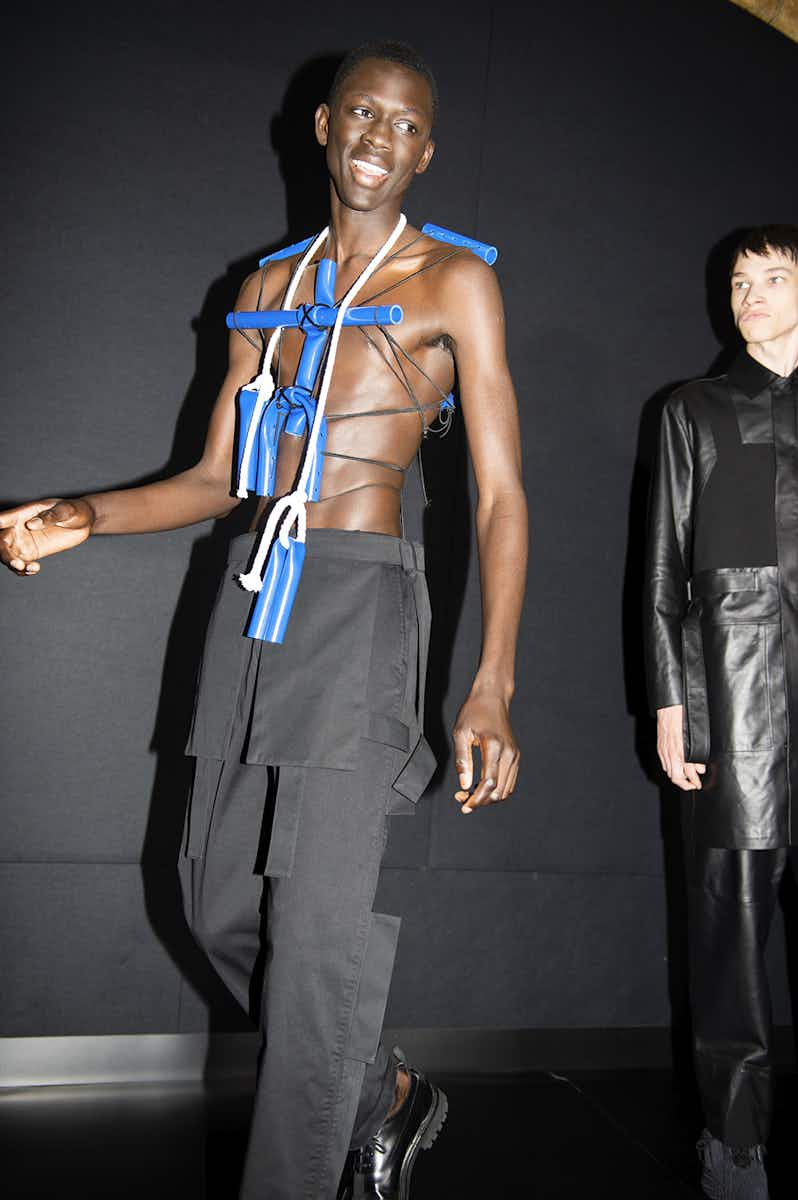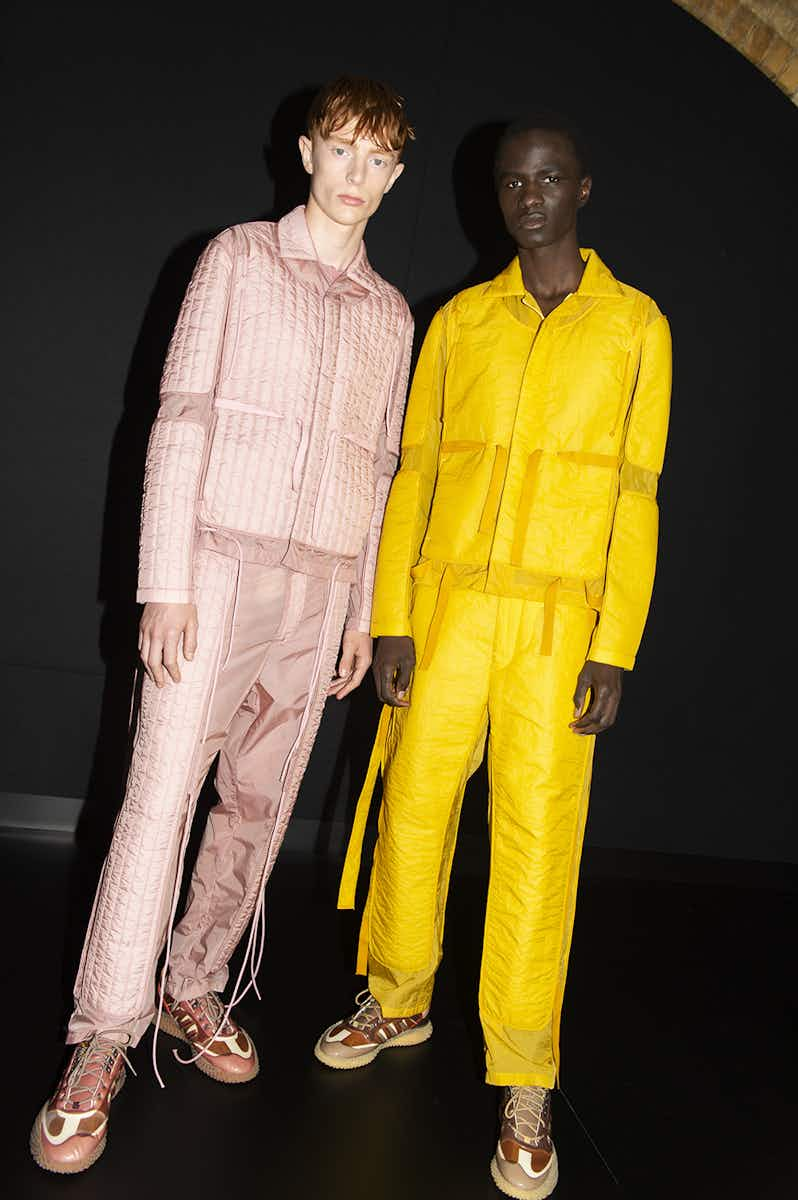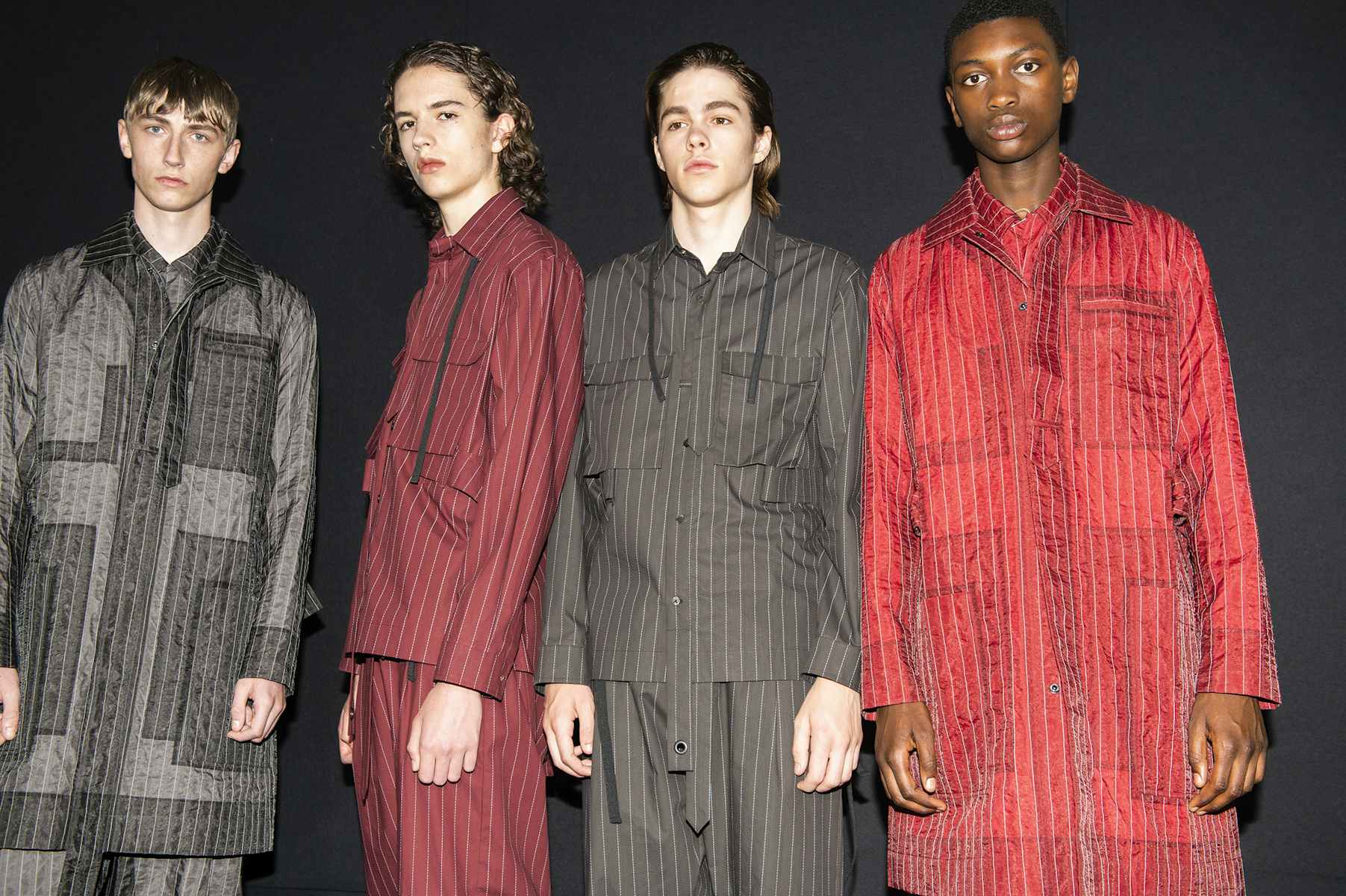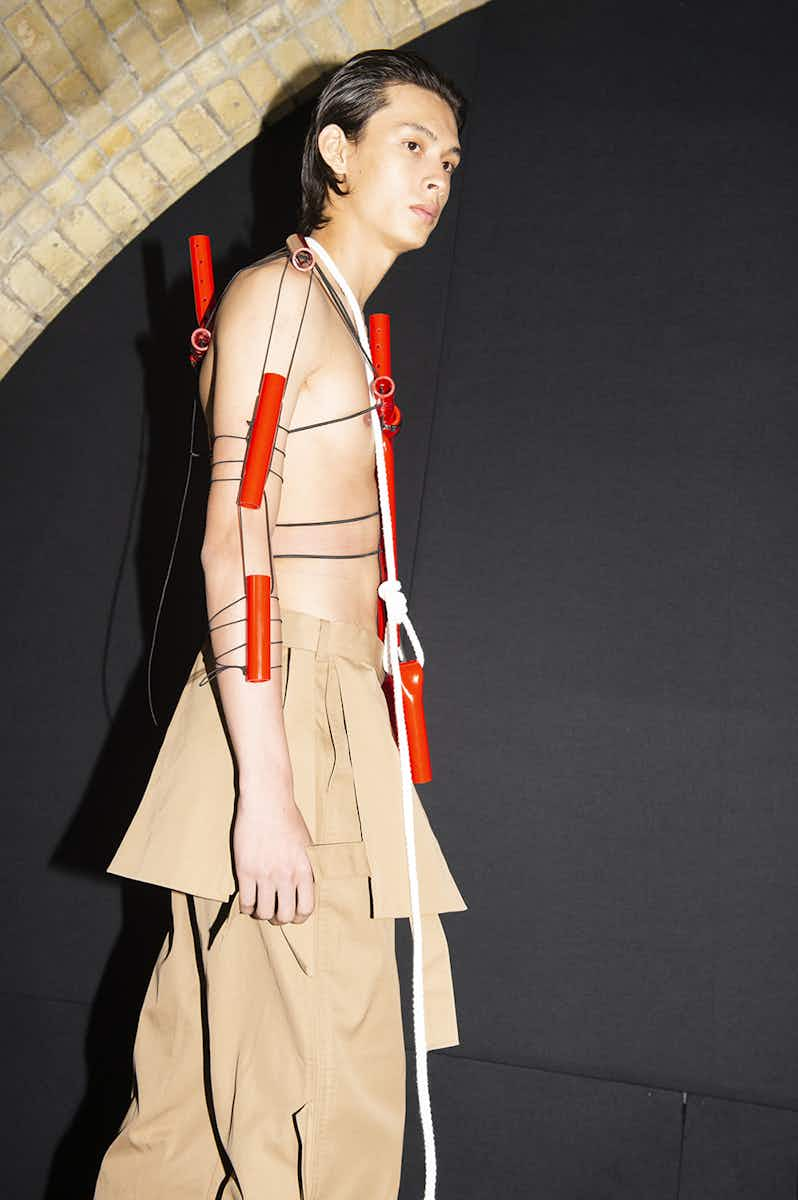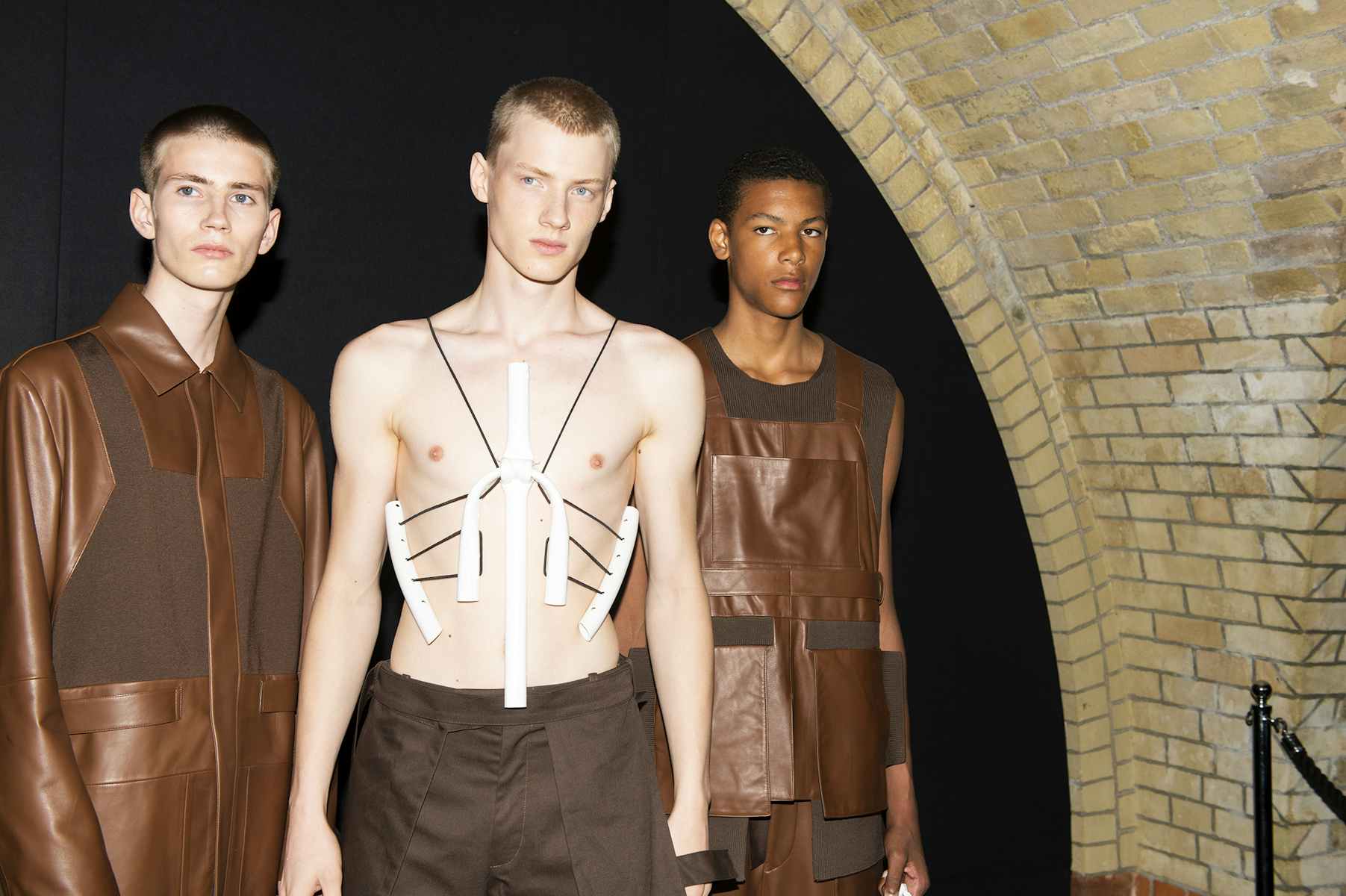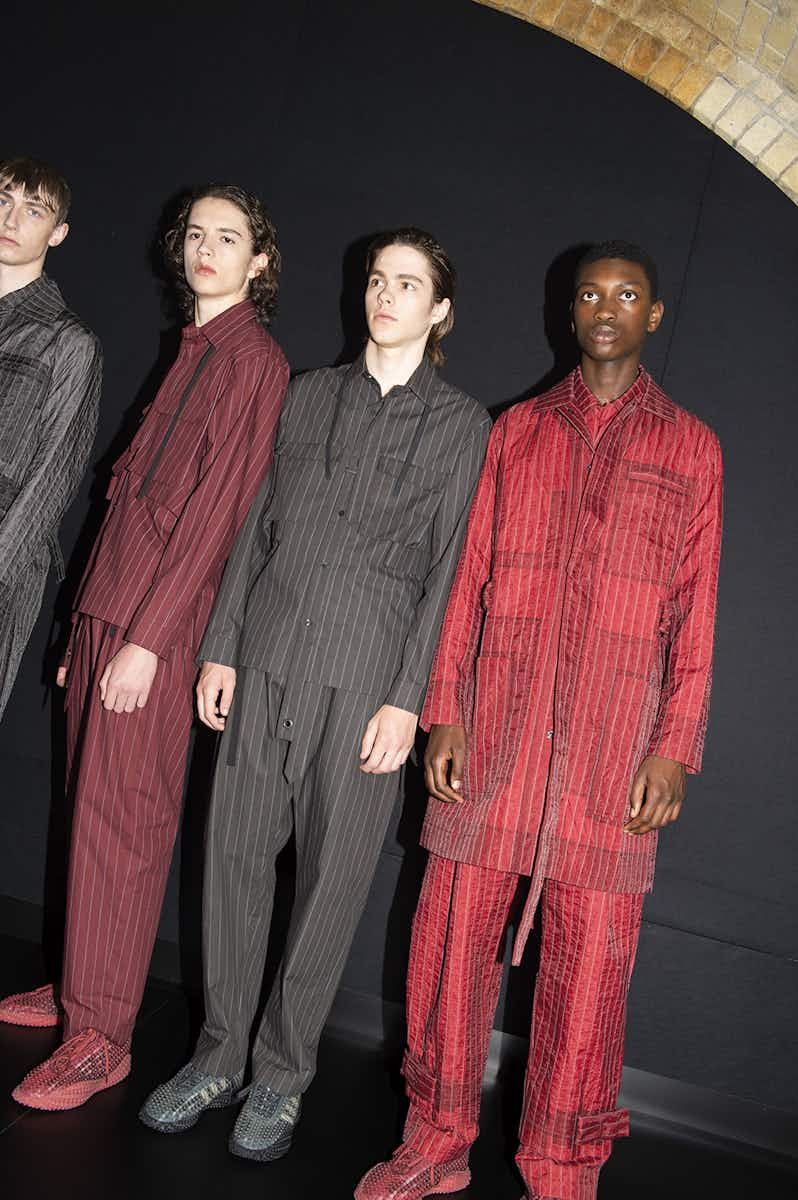 WHAT DID THE DESIGNER SAY ABOUT THE COLLECTION?
ANY STAND OUT LOOKS?
Yes – Craig's ​'dream suits', complete with external fabric hands suspended via string. As he explains, ​"We wanted to make a suit that looked like something you would wear to dream in. They're hand-embroidered on padded silk bodily shapes and inspired by anatomical drawings of bodies where the muscles almost look like flowers. I saw an image on the BBC that showed what a woman looks like when you strip back her skin (which is an image you never see) – it's almost like the muscles and the glands inside the breast are like flowers. It was taken from that idea."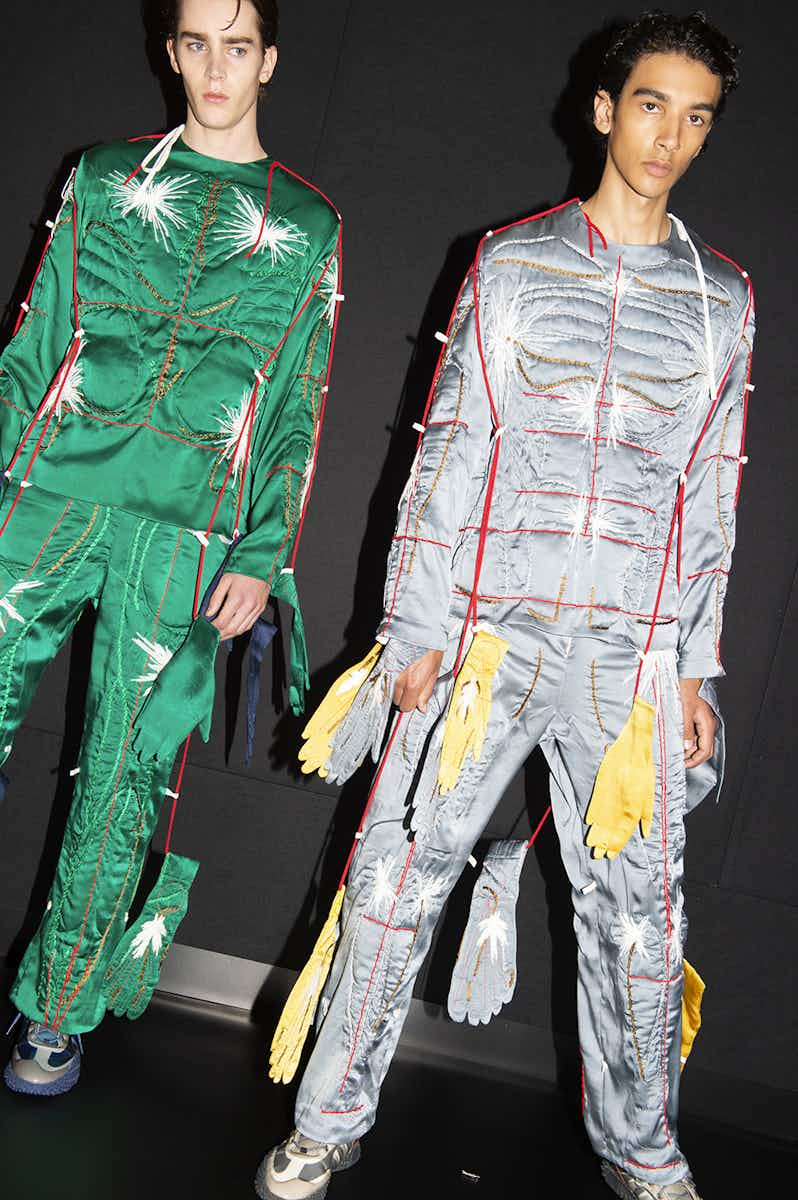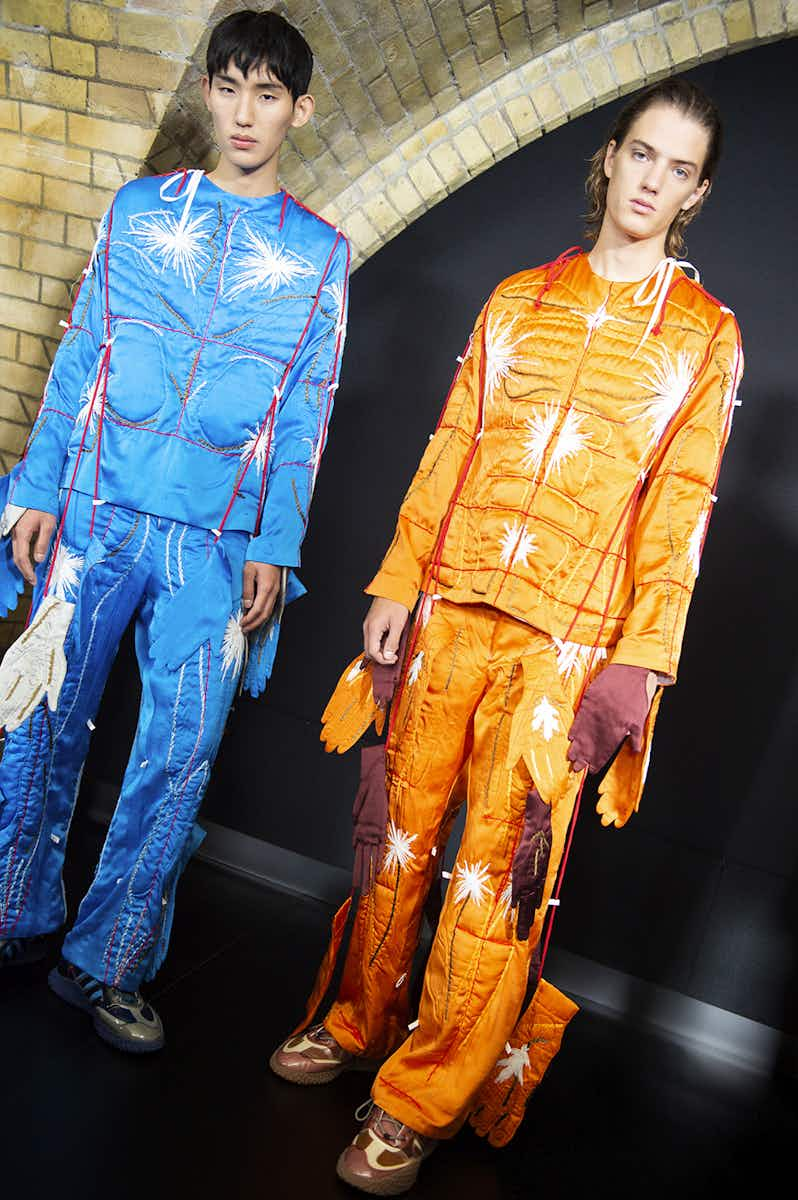 FUN FACT:
The prints that appeared on the gingham pieces were inspired by Marie Kondo, taken from those used by machinery designed to fold clothes. ​"I like the idea that you fold away your body," explains Craig. ​"Without sounding too dark, I like the way that they look like recycling bags. Recycling bags for your body."


OF NOTE:
Craig collaborated with adidas Originals, reinterpreting their Kamanda silhouette (what Craig refers to as the ​'Armour Kamanda') in acid colours to match the aforementioned laser-cut paper doll-like looks. As he explains, ​"We took the texture of the sole and used it to cover the top. I like that they look lizard-like."

More like this