Devá States' guide to Jakarta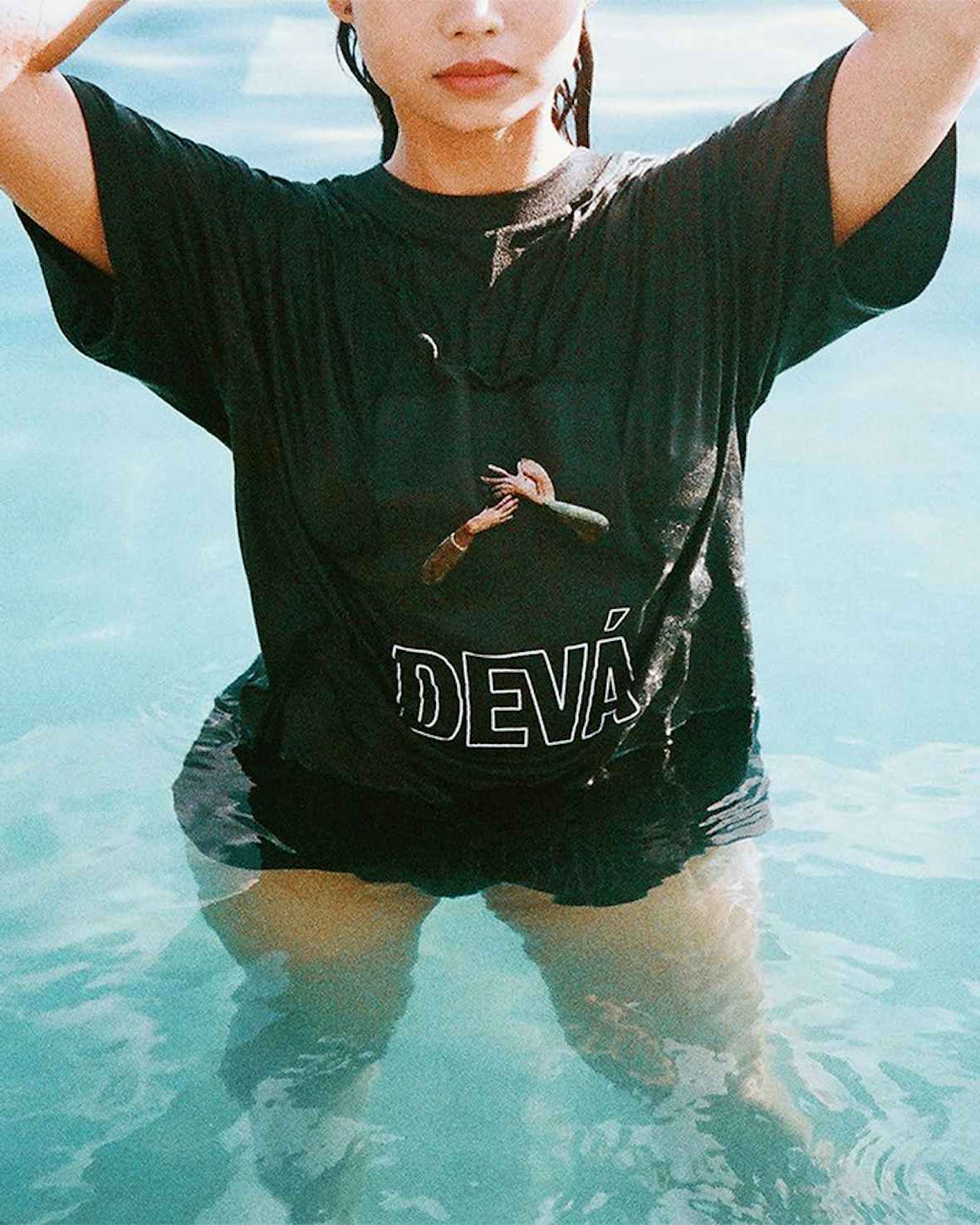 The Indonesian streetwear brand designing retro-futuristic tees inspired by the Japanese philosophy of Wabi Sabi share the top spots in their city.
Things end, nothing is finished and perfection is a myth.
So says the Japense philosophy of Wabi Sabi. An ideology that celebrates the beauty in imperfection, it spurs its followers to build on what they have – appreciating drawbacks as opportunities for growth, rather than as permanent states of failure.
It's also the founding ethos of Indonesian brand Devá States – the break out label whose surrealist, scrapbook-esque graphic tees are enthralling streetwear enthusiasts around the world.
Adopting its name from the ancient Sanskirt language, ​"Devá" translates to ​"the shining one" or ​"anything of excellence". And so ​"Devá States" is a nod to Wabi Sabi and its founding pillar: accepting the transiency of perfection.
This ethos isn't just present in their name, but in their roots, too. Founded in December 2015 in Jakarta, the label was born from the personal frustration felt by its founders, Theo and Mol, when encountering customs and shipping fees that made it hard to get their hands on the labels they loved. Instead of accepting this shortcoming, they used this as an opportunity to develop their own brand – the ultimate Wabi Sabi move.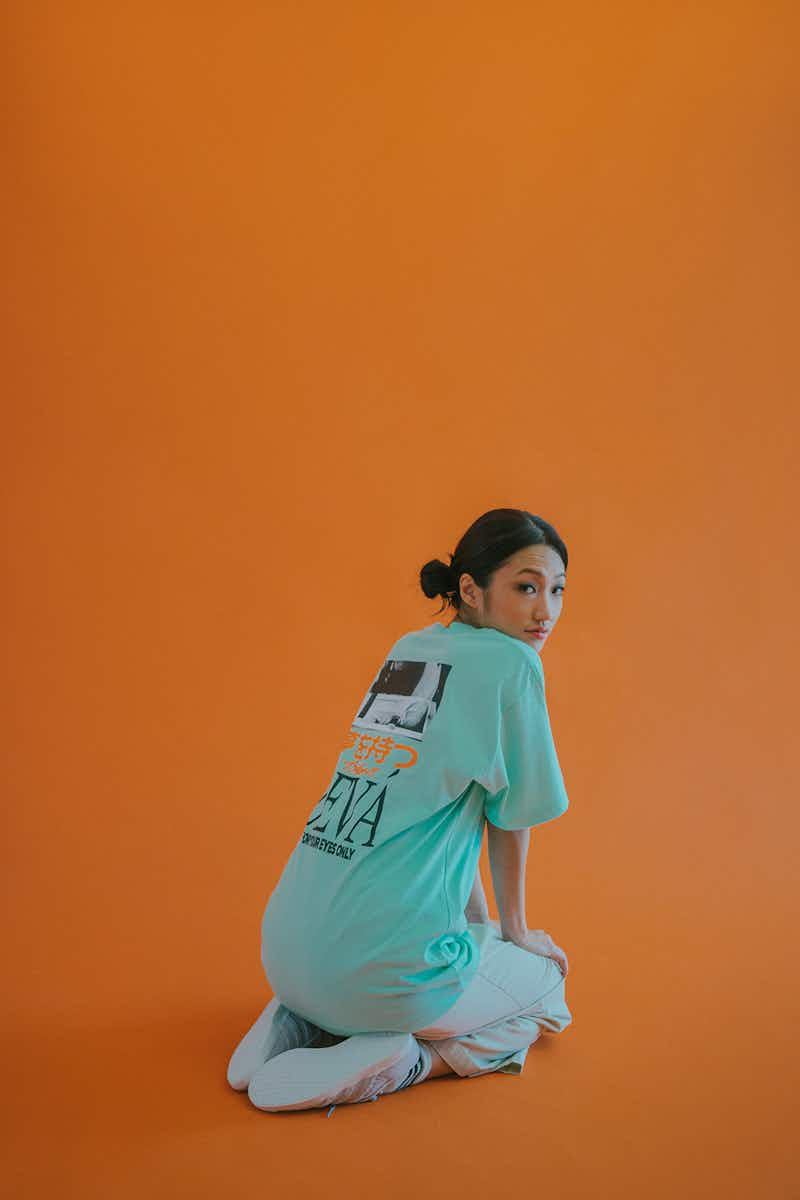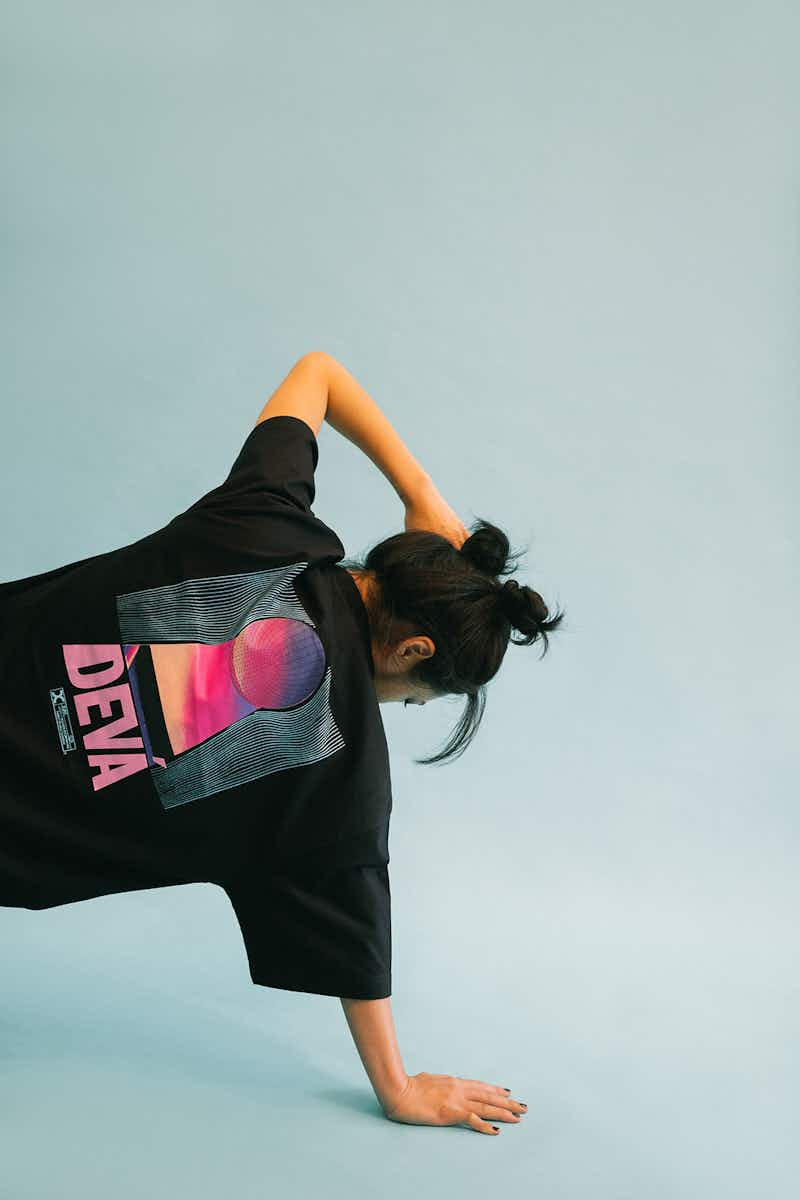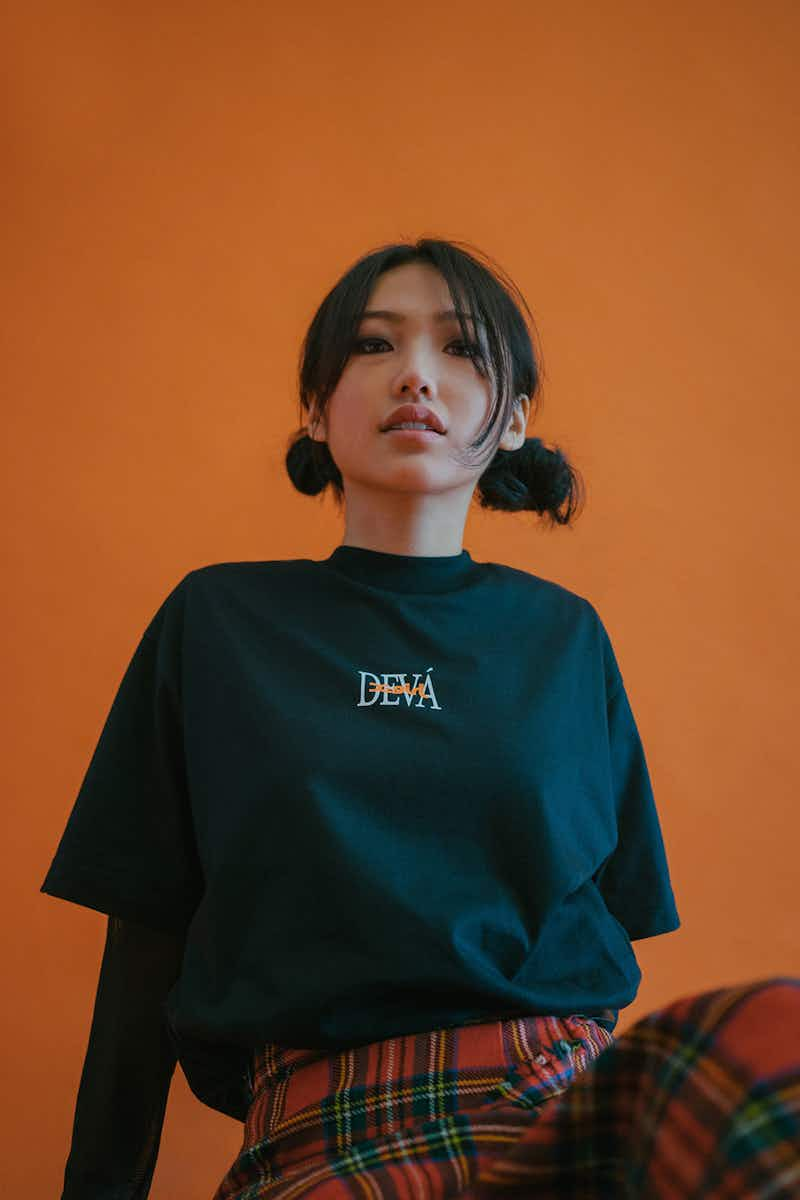 Having first met through mutual friends while studying in Bandung, Theo (a marketing graduate) and Mo (a graphic design drop-out) decided to combine their mutual love for graphics and tees to kick start Devá States.
Drawing from ​"random things that we were into at the time", the first collection referenced punk music and horror movies and posters from the ​'80s. Think: Sex Pistol lyrics dashed across Johnny from The Shining​'s face, Never Mind The Bollocks slapped on top of Macaulay Culkin hands-on-cheek, mouth-open-wide from the Home Alone poster, and spatterings of ominous occult imagery.
Despite both designers being only 22-years-old at the time, the brand quickly took off. Several stores in Japan started stocking them, and Japanese fashion magazine Eyescream profiled them as ​"ones to watch". Before long, the industry respected retailer Dover Street Market came knocking.
"I followed the buyer for DSM on Instagram and saw he posted the article on Eyescream featuring my tee-shirt so I slid into his DMs." Theo explains when asked how the first DSM buy came about. ​"Now 80% of our sales are from overseas."
Given their initial isolation from the western streetwear scene, it's understandable that they're stoked to be in the store's LA, New York, London and Singapore outposts. It's not just that they're no longer outsiders, they've actively bulldozed their way to the heart of the industry.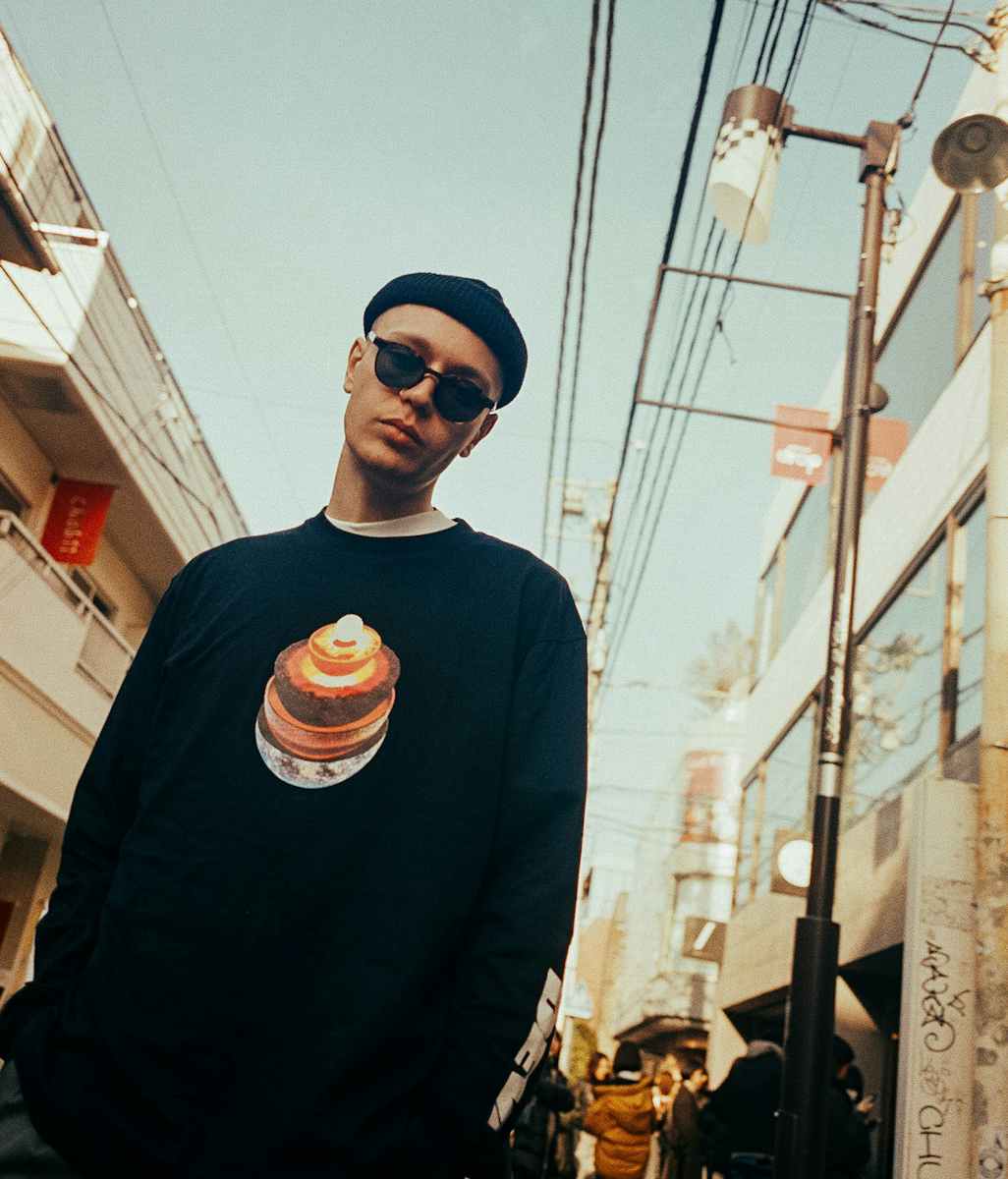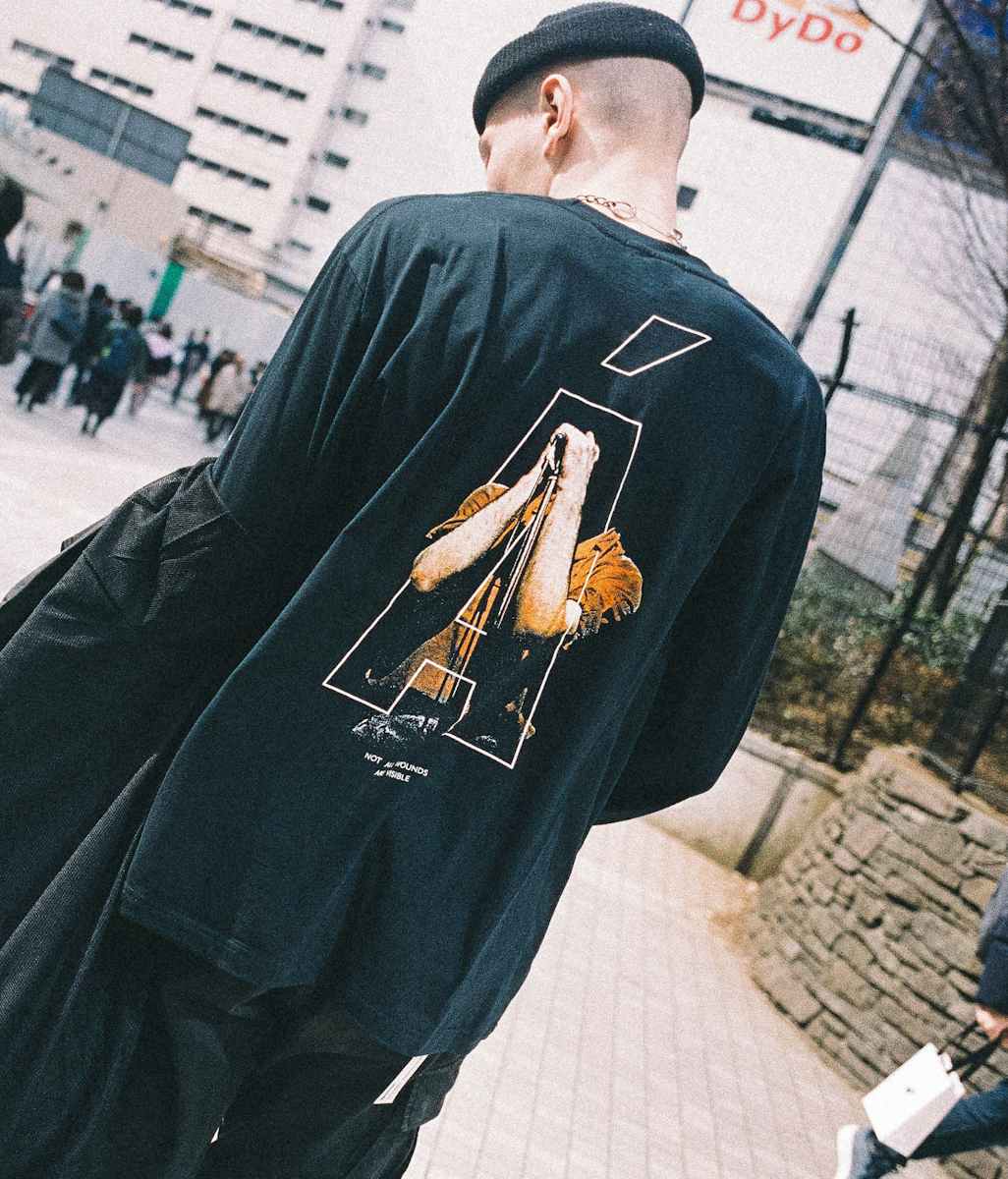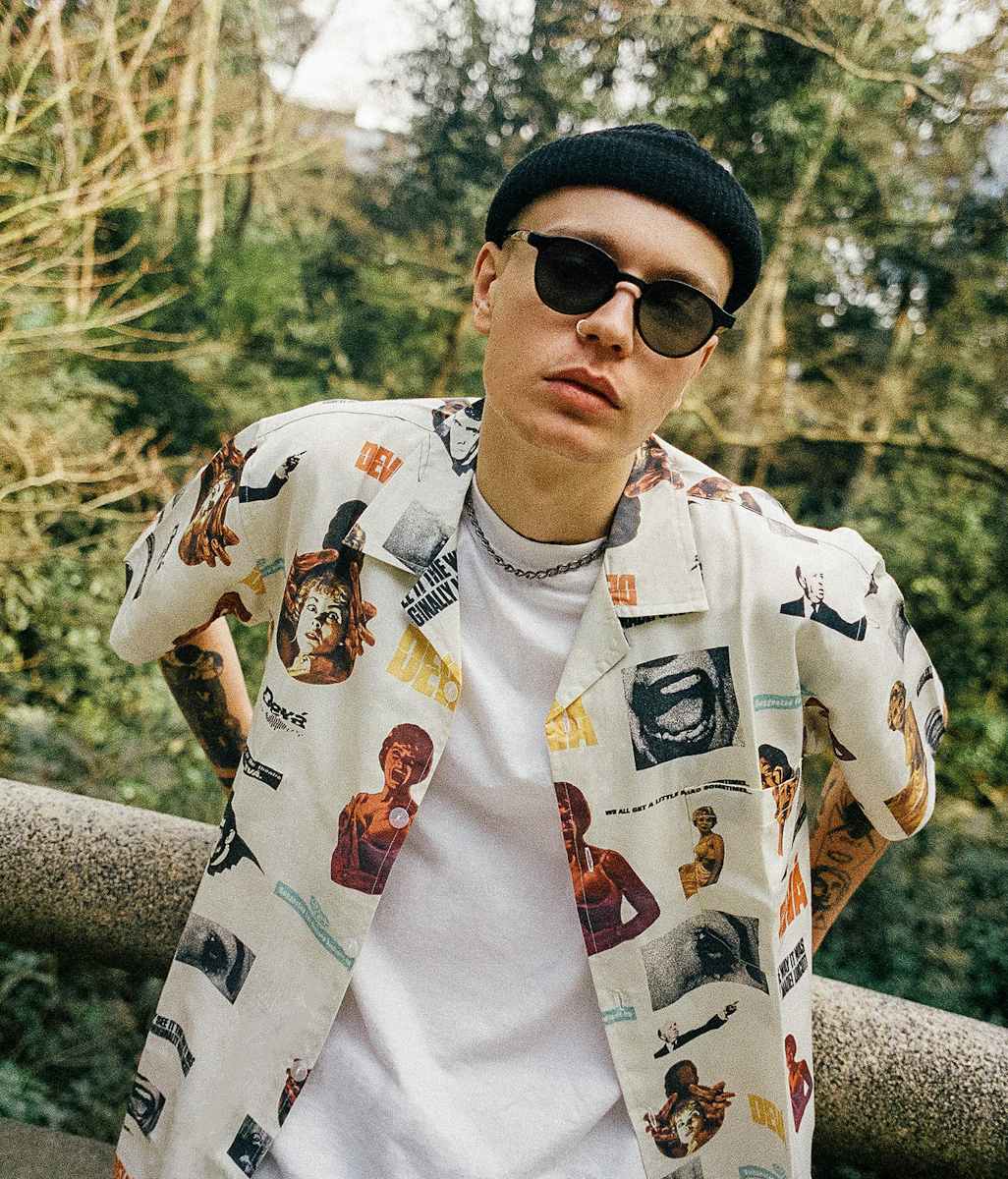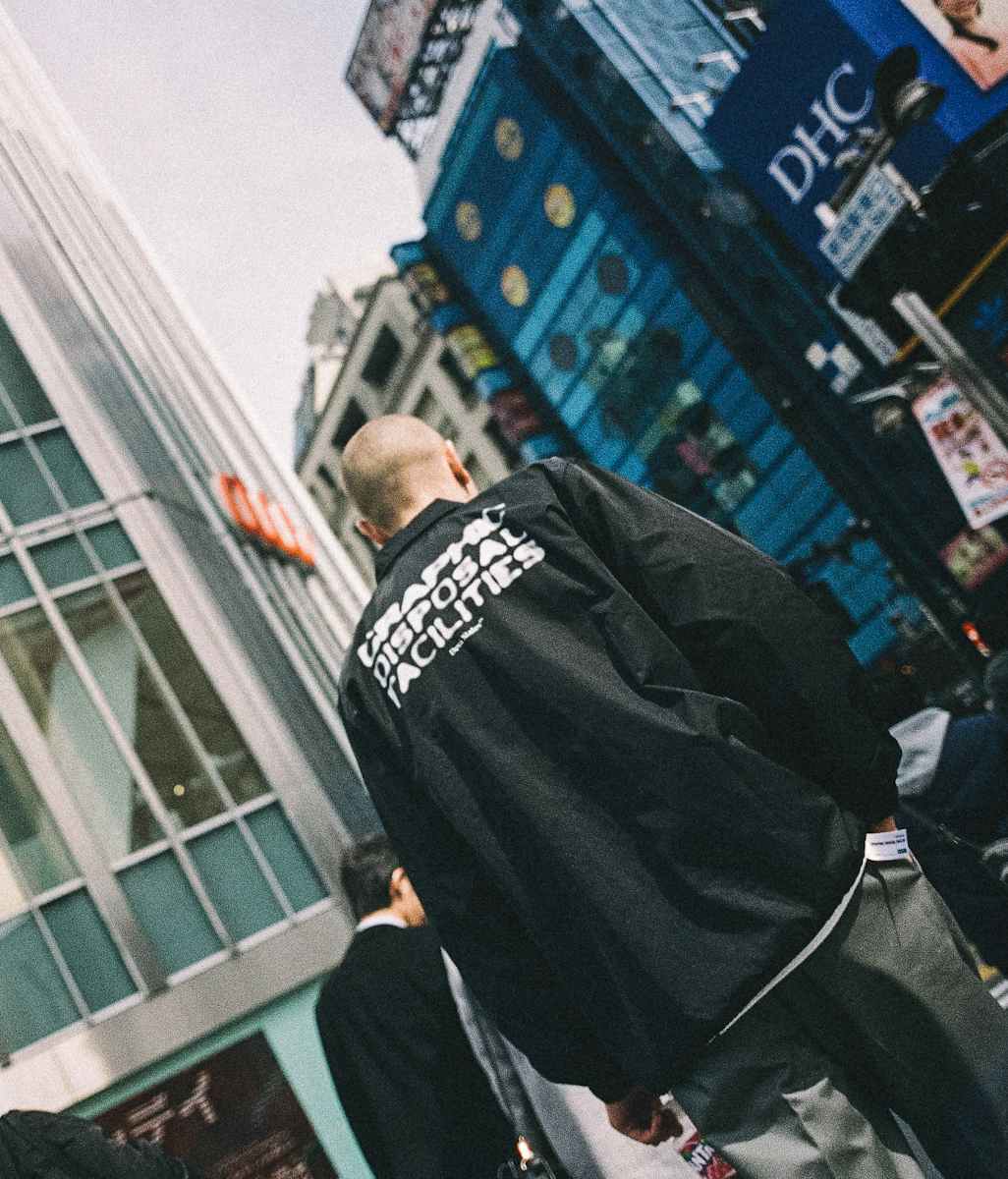 Their success is part of a larger surge in Indonesia's streetwear scene. ​"The scene is definitely growing rapidly compared to three to give years ago," confirms Theo. ​"Many brands like Pleasure, Domestik, Elhaus, Paradise Youth Club are now getting global recognition."
Nonetheless, with five successful collections in the bag their place within this expanding scene shouldn't be underestimated – but don't expect them to slow down anytime soon.
"Everytime we make a collection when we finish we look at the collection and we're like: ​'Wow, this is so good. This is our best collection yet.' But give us a week or two and we're like: ​'Damn bro, we can do better.'"
They're currently channeling this drive in their SS20 collection. Tilted Horizon, it promises to ​"expand our horizons". Centred around the words ​"Graphic Disposal Facilities", expect virtual reality inspired graphics, futuristic dreamscapes and their signature Devá States typography printed across black and white cotton tees.
It's set to drop next April. So in the spirit of Devá States, remember that nothing is permanent – especially the lack of Horizon SS20 in your wardrobe.
Devá States' guide to Jakarta
THE SHOP:
"Orbis has got the most complete streetwear brands selections in store. Footurama also curates some really good selection of pre-own stuff. It's a good place to thrift."
Orbis Jl. Panglima Polim V No.36, Indonesia 12160. Footurama, COMO Park Building, Jl. Kemang Timur Raya 998, Jakarta 12730.
THE RESTAURANT:
"RM Sepakat. It opened in 1967 and has become a legendary spot serving authentic West Sumatran cuisine. Usually really busy during lunch hour but they are definitely worth it."
Jl. Melawai IX No. 165, Melawai, Jakarta.
THE CLUB:
"Zodiac, a newly established mini-club with the best curation of music and nice Japanese cocktails. They also have this retail area to display their collaborations with brands, labels or artists. Some nice art installations rotating in that space every month."
Jl. Senopati Raya no 64, Kebayoran Baru. Jakarta Selatan.
THE BAR:
"Slits, very nice for pre-drinks or to just chill. A cosy place with pleasant music and reasonable price on the cocktails."
Pelaspas Dharmawangsa, Jl. Dharmawangsa Raya, No.4, South Jakarta.
HOW TO GET ABOUT:
"The MRT (Mass Rapid Transit) public transport network. Now that we finally have the MRT operating in Jakarta people can experience the city differently. New pedestrian culture is shaping up and you can find many local attractions along the streets. It's kind of like a childhood dream come true. Sad! But true."

More like this