Exclusive: Step inside Diesel's ultimate utopia

Fashion news of the week: Plus! Prada and Adidas, Guess' Hot Wheelz, Dr. Martens' A-COLD-WALL* collab, Champion and Rick Owens, Shoreditch Ski Club and new smells from Haeckels.

It's no secret the world is turning to shite. For a bit of respite from the madness, enter Dieseltopia, a land of high-glam, high-sex anticonformity dreamed up for the Italian brand's AW23 campaign. It fits right in with the agenda Diesel has been seductively pushing since Glenn Martens' arrival in 2020, which was made all the more wicked when the creative director staged Diesel's last show in February with a mountain of condoms (200,000, to be exact) as its saucy centre-piece. Frankly, we can't get enough.
For Diesel's latest outing, the brand's loyal, cult-like followers are invited to pledge their allegiance to the ​"D", with the logo from the best-selling, seemingly omnipresent 1DR bag making its way onto a full collection of metallic D bikinis, D hoodies, D caps, D belts, D underwear – did we mention the D? It's a collection for hedonistic pursuits, to be worn on steamy dancefloors, then thrown on after a one-night stand.
Estonian rapper Tommy Cash stars in the campaign, playing an oddball, all-seeing guru like a pro. We managed to catch Cash for a moment to ask him a thing or two about his own, personal idea of utopia. Expect: well – we're not too sure what to say, to be honest…
Hiya Tommy! Describe your own utopia…
The new Travis Scott album? You know when it's coming out?
Who's invited – dead or alive?
To the release party then umm… I mean, alive is better, actually. The caskets are super heavy and I'm not a fan of digging, so I guess I would just take the five nearest people to me.
Who wouldn't be invited?
Whoever didn't get the invitation.
What's the motto?
Straight up: XD.
What are the laws?
Handshakes are illegal between men. Only kisses on both cheeks.Apple needs to release a phone with an actual new design every year.
The fourth law is personal:I would have a button like in The Truman Show to have longer dark nights. Don't get me wrong, I love sun, but I go to sleep late so when it's summer and the sun rises at four it creeps me out. so
What's the national anthem?
The Game of Thrones into and people would need to sing the melody. It would be mandatory three times a day.
Who's God?
It would be funny to have an animal for a god. A hamster! A living one so he would have a mansion and do those long interviews on the television. But we just see a hamster, like damn. He probably would have a cult, too. A BIG one…
OK, that's enough. Thanks Tommy!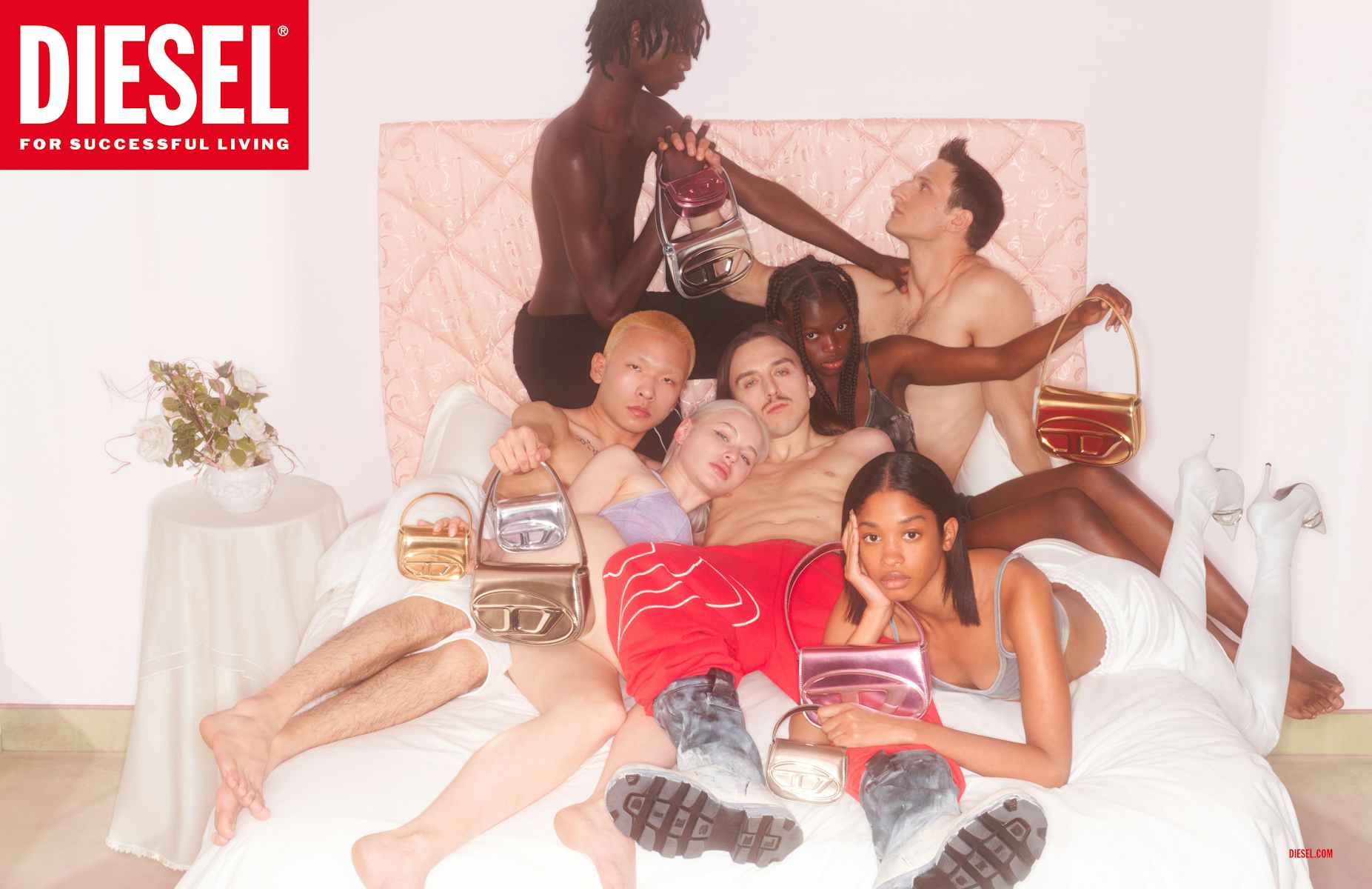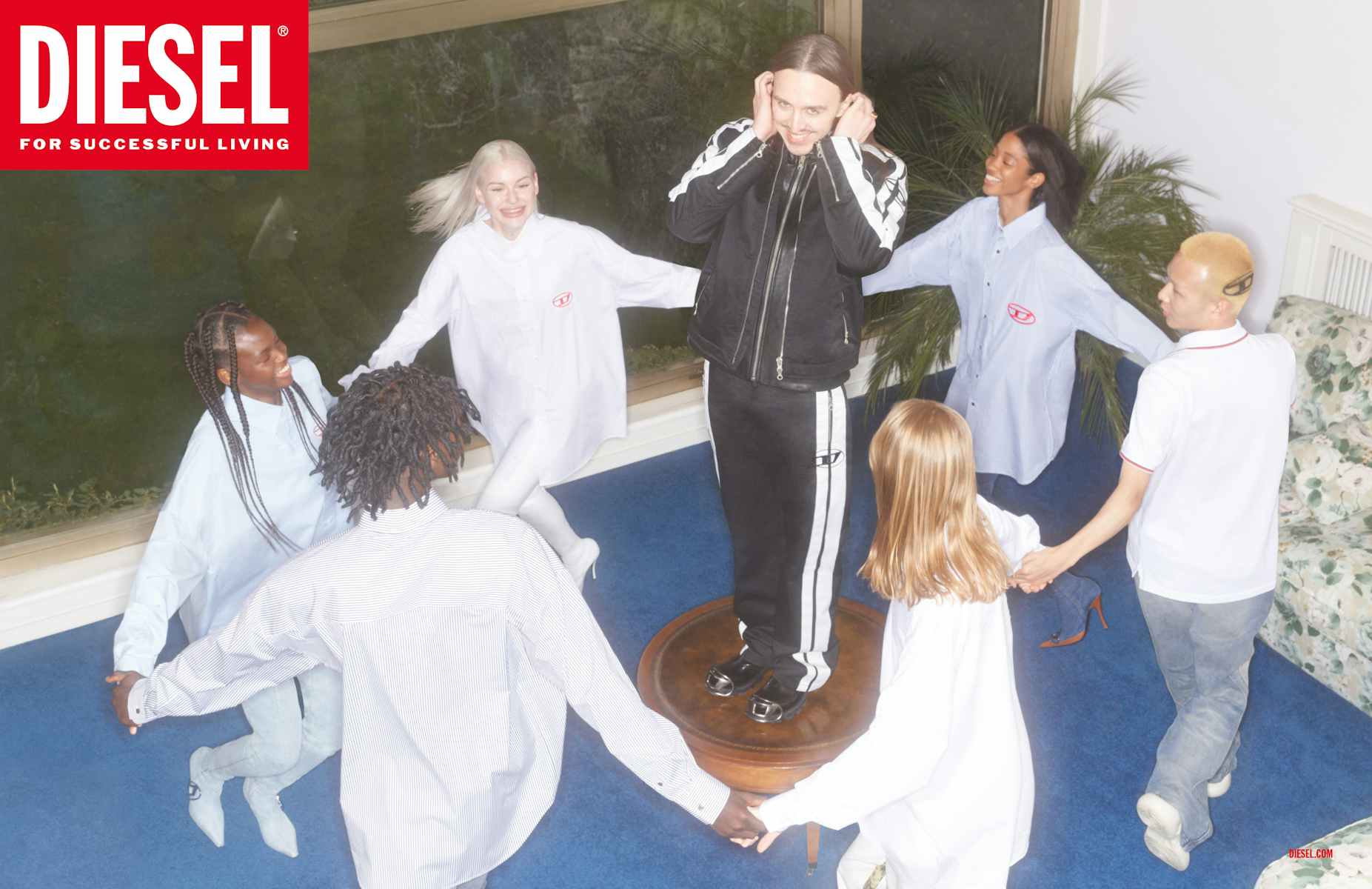 Turbo charged: Guess Originals teams up with Hot Wheels
Foot on the pedal for this one: Guess Originals has teamed up with Hot Wheels for its summer capsule collection, getting all nostalgic with the toy cars to compliment a limited-edition collection inspired by old-school racing. Featuring 14 pieces, Guess' seasonal offering is a bold one. Expect an embroidered racing jacket, a slick patchwork print hoodie, vintage-washed graphic tees, tank tops and a killer track cap. Vroooom.

Guess Originals x Hot Wheels is available at guess​.eu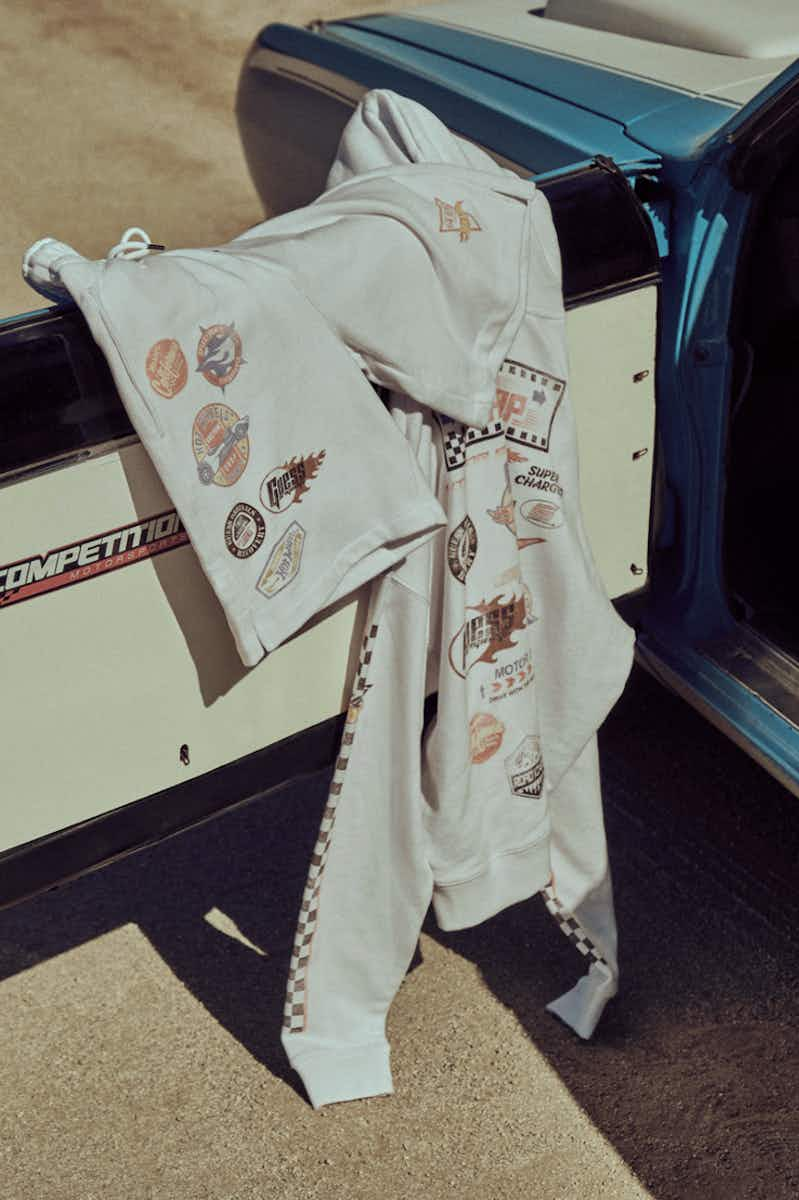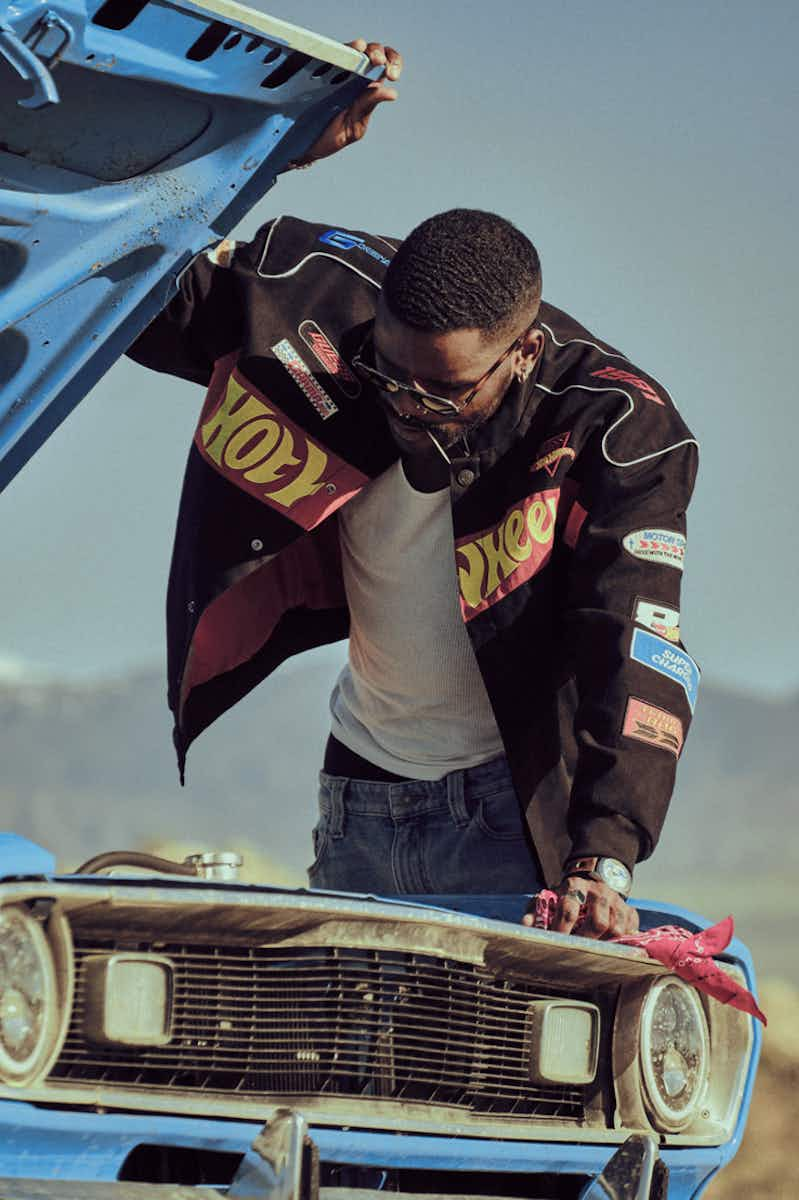 Prada and Adidas hit the pitch
Prada has collaborated with Adidas for a reimagining of three classic football boots: the Copa Pure, the X Crazyfast and the Predator Accuracy – and, yes, it's as stellar as it sounds. Combining Prada's luxe design with Linea Rossa details from the Italian house's sportswear-inspired line and Adidas' unbeatable techwear, the collaboration is one of the slickest of the year so far. With original silhouettes remixed in lightweight premium leather, there's a razor-sharp focus on seamless performance throughout.


Dr. Martens x A-COLD-WALL*
As part of an ongoing friendship that started in 2020, Dr. Martens and A‑COLD-WALL* are back with their latest collab. With precise, minimal lines and a slick monochrome finish that nods to creative director Samuel Ross' steely London brand, this latest iteration of Dr. Martens is inspired by brutalist architecture and utilitarian silhouettes. Revisiting the 1461 shape that was first introduced for AW21, this time the boot is amped up with silky soft leather that contrasts the sharp, moulded edge of the shoe. Available in black or grey, the reimagined 1461 is also water resistant, as you'd expect.
Dr. Martens x A‑COLD-WALL* is available now at drmartens​.com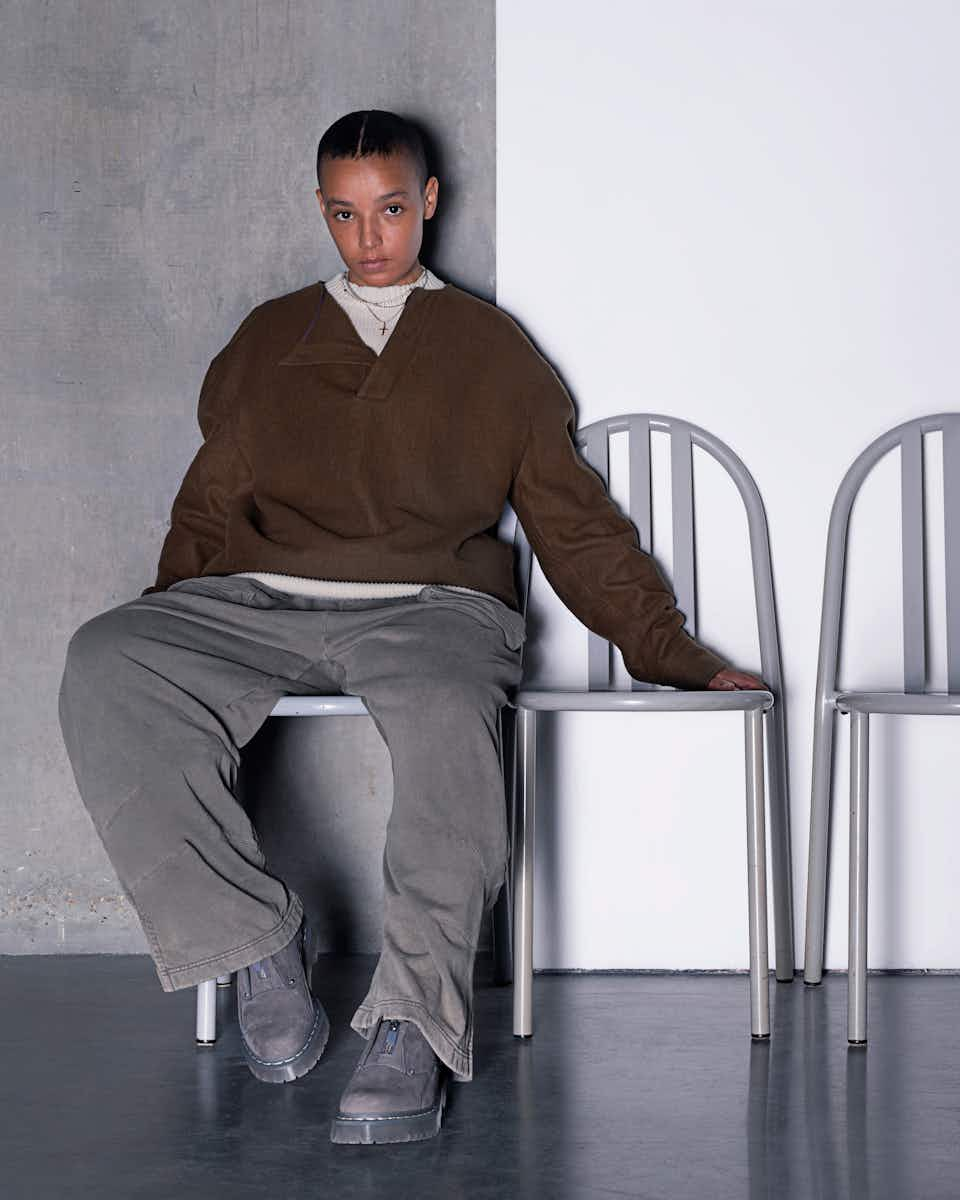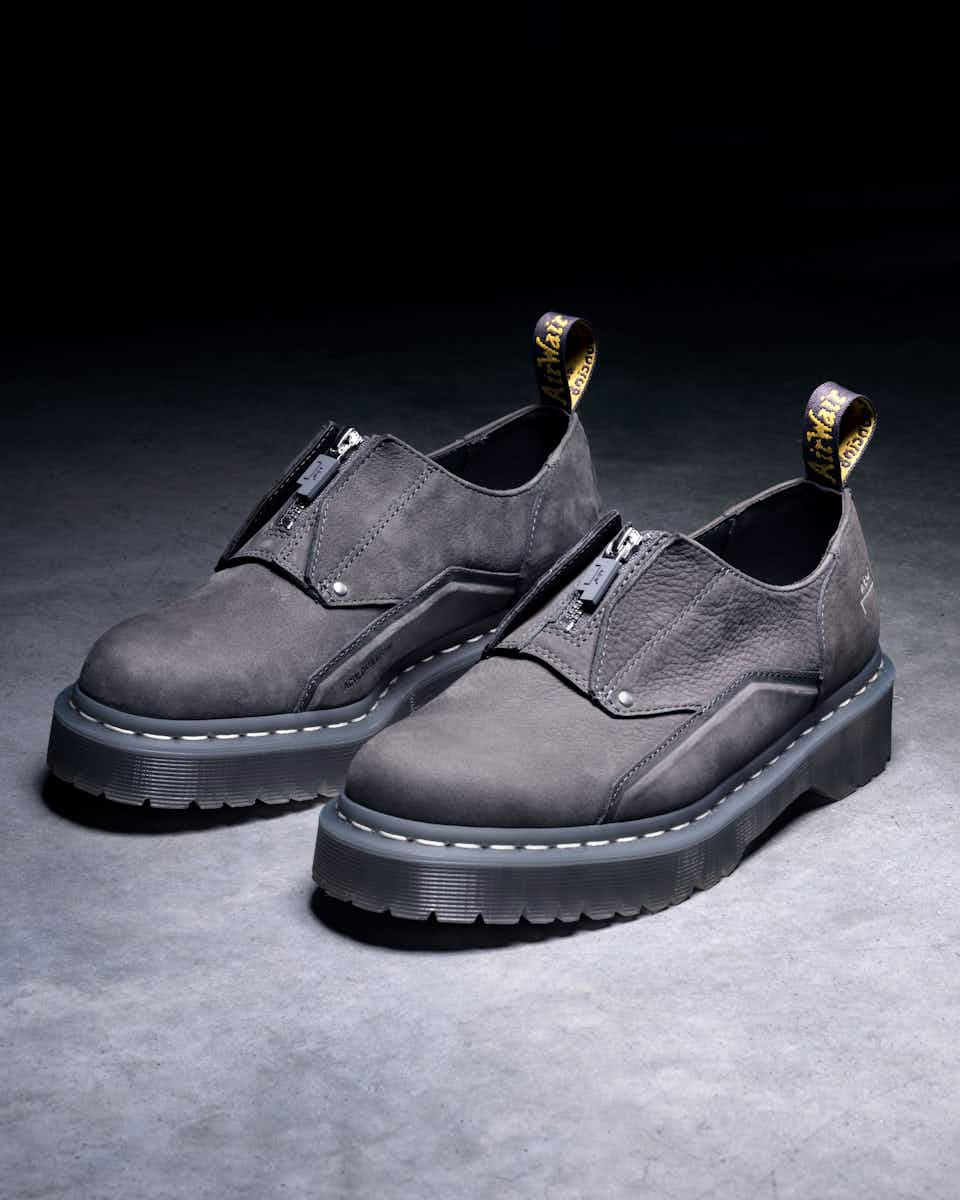 Look, we all know brands love to capitalise off Pride Month (remember M&S' LGBT sarnie?), but over at Stella McCartney, they've created a properly authentic love letter to the community. At the fashion house's last Christmas party, McCartney was introduced to trans stylists Mina Galan and Morena Salas – the trio hit it off quicker than you can pull a cracker. Last year, Galan starred in the British house's Pride project, where she wore a remake of the infamous, much-circulated ​"Rock Royalty" tee that McCartney, along with a matching Liv Tyler, wore to the Met Gala in 1999. This year, Salas got in the action, too, with the duo photographing each other styled in various Stella looks. Both women had full creative control – all part of McCartney's wish to ​"celebrate all women". Now that's some Pride.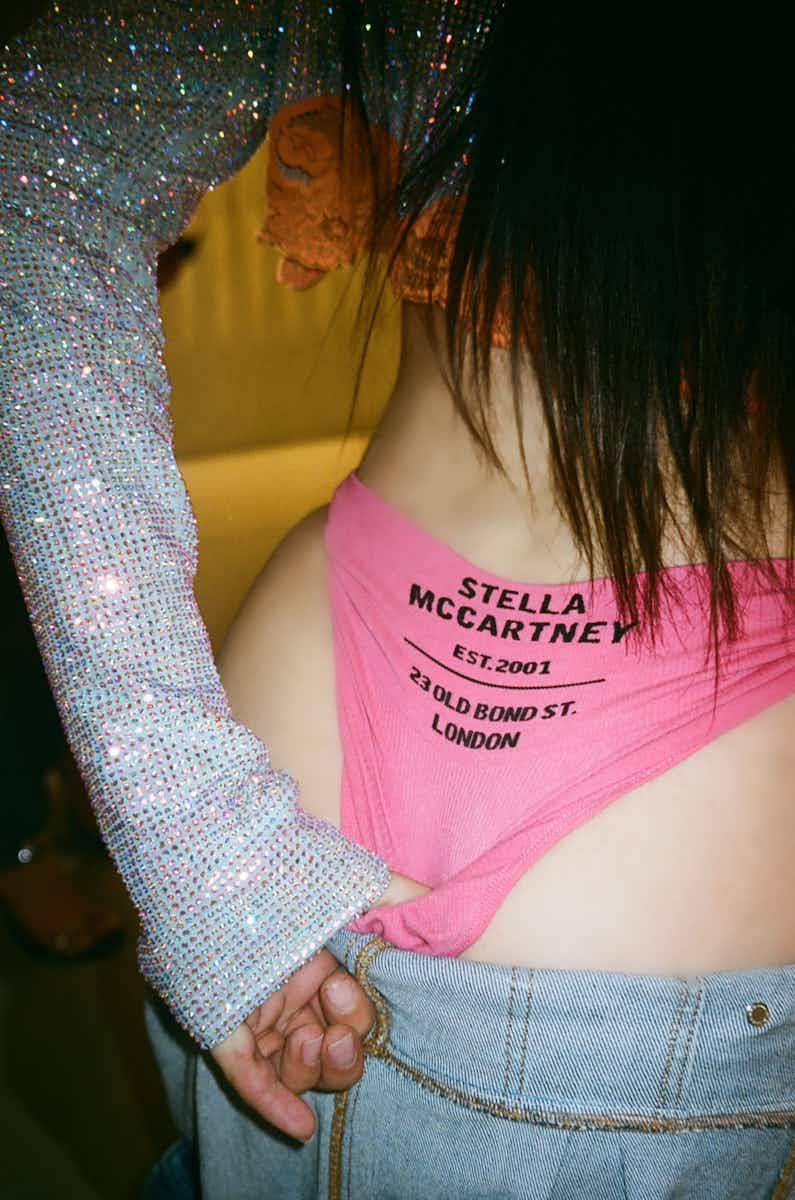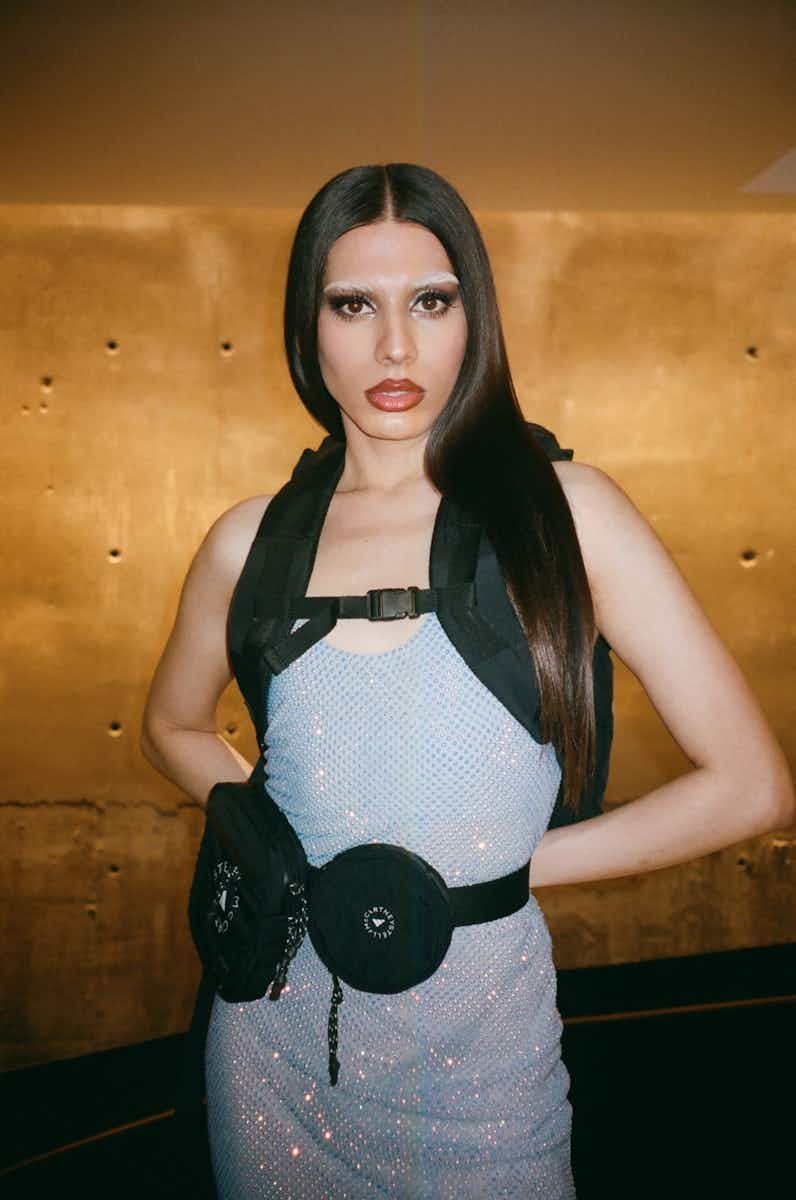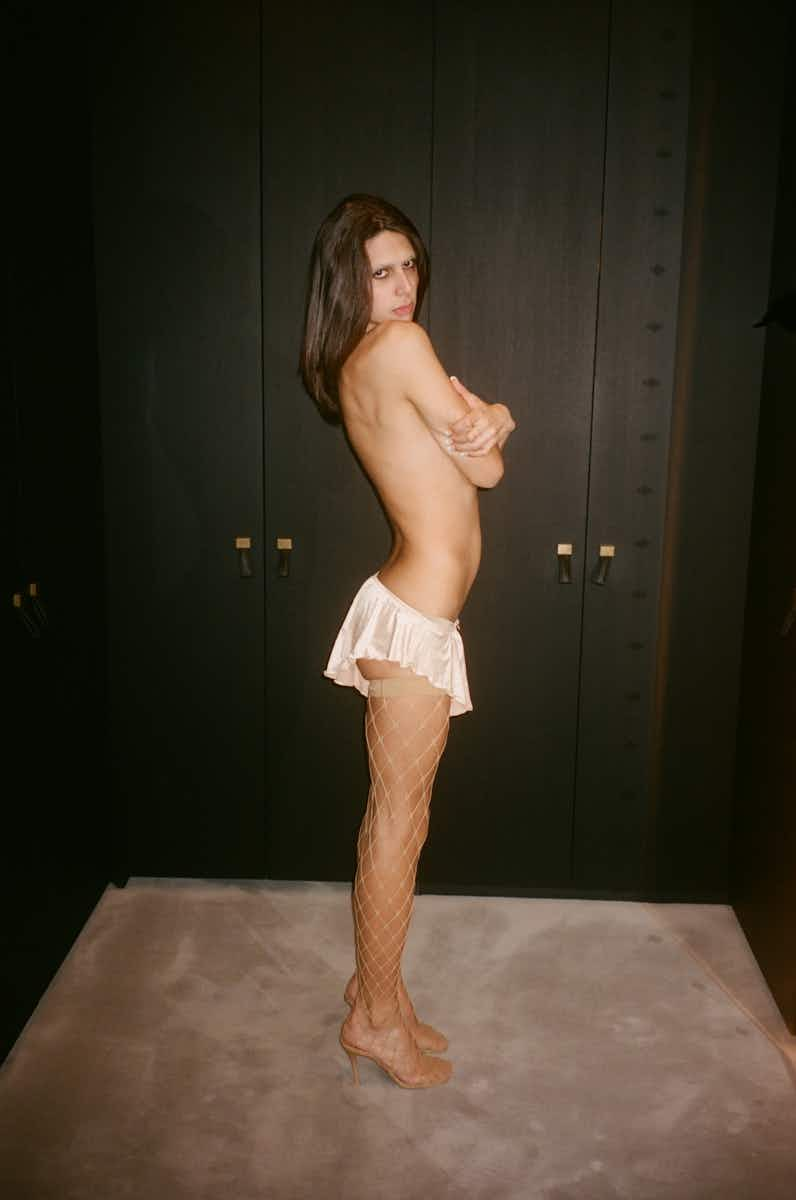 Champion x Rick Owens: good sport, high fashion
For Champion and Rick Owens' fourth capsule collection, the duo have once again seamlessly merged sportswear with high fashion. This season, new fabrics have been introduced, including soft terry, athletic mesh, crinkle nylon constructed from recycled materials and 100 per cent. Now, a few words from Mr. Owens himself: ​"When I started my label in the ​'90s, I hand drew my logo as a cross between the Champion logo and Jean Patou perfume label… they both had a similar vintage calligraphic fair," he says. ​"I wasn't conscious of it then, but I see now how that balance has defined my ongoing aesthetic."
Champion x Rick Owens is available now at far​fetch​.com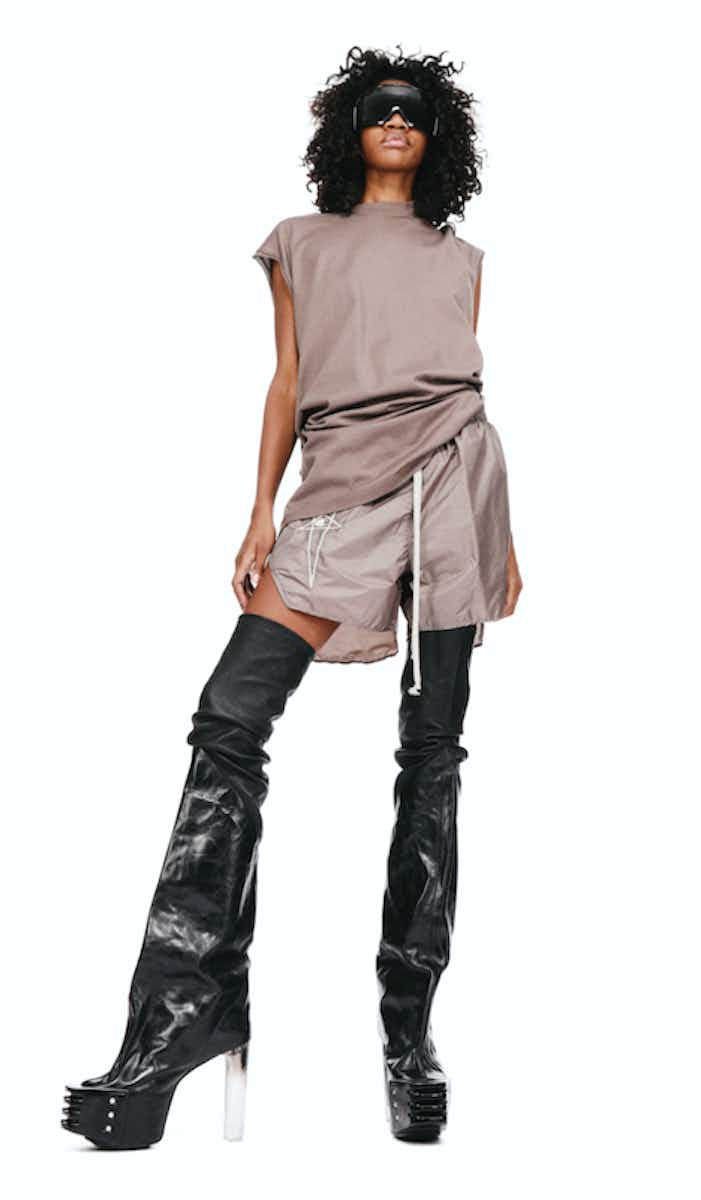 Shoreditch Ski Club goes splash with Mia Khalifa
Mia Khalifa is the moment. Having already appeared in the limited-edition monograph Mia by Aries at the start of the year and, more recently, in Heaven by Marc Jacobs' SS23 lookbook, this week, the Lebanese-American influencer appeared in emerging East London outerwear label Shoreditch Ski Club's new campaign. But there's a twist. The clothing brand that typically caters to cold weather has unveiled its first summer collection, featuring sporty, sustainable swimwear separates, lightweight leather parachute pants and a limited run of one-of-a-kind customised T‑shirts. And naturally, Khalifa was photographed in the LA sunshine for the accompanying campaign.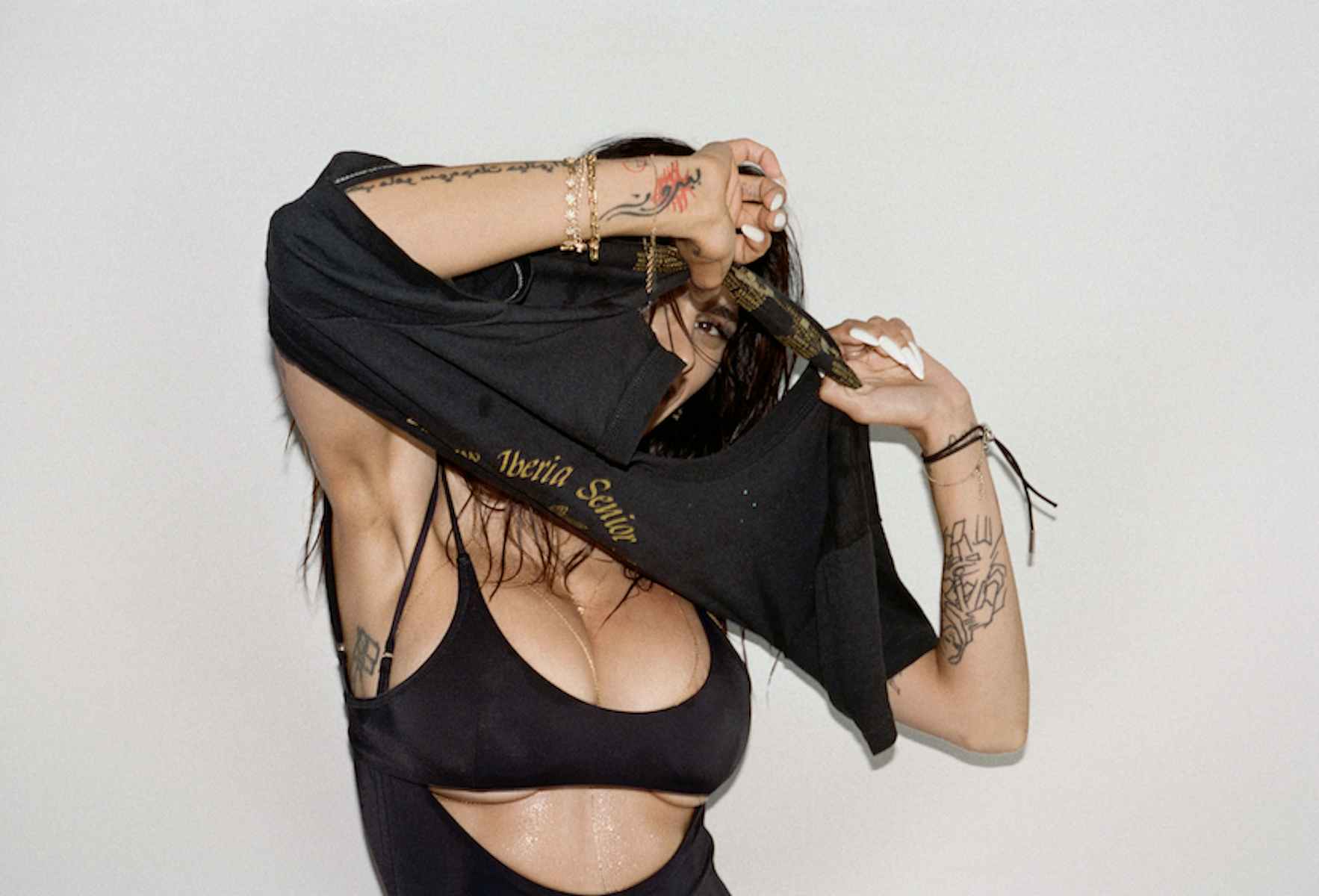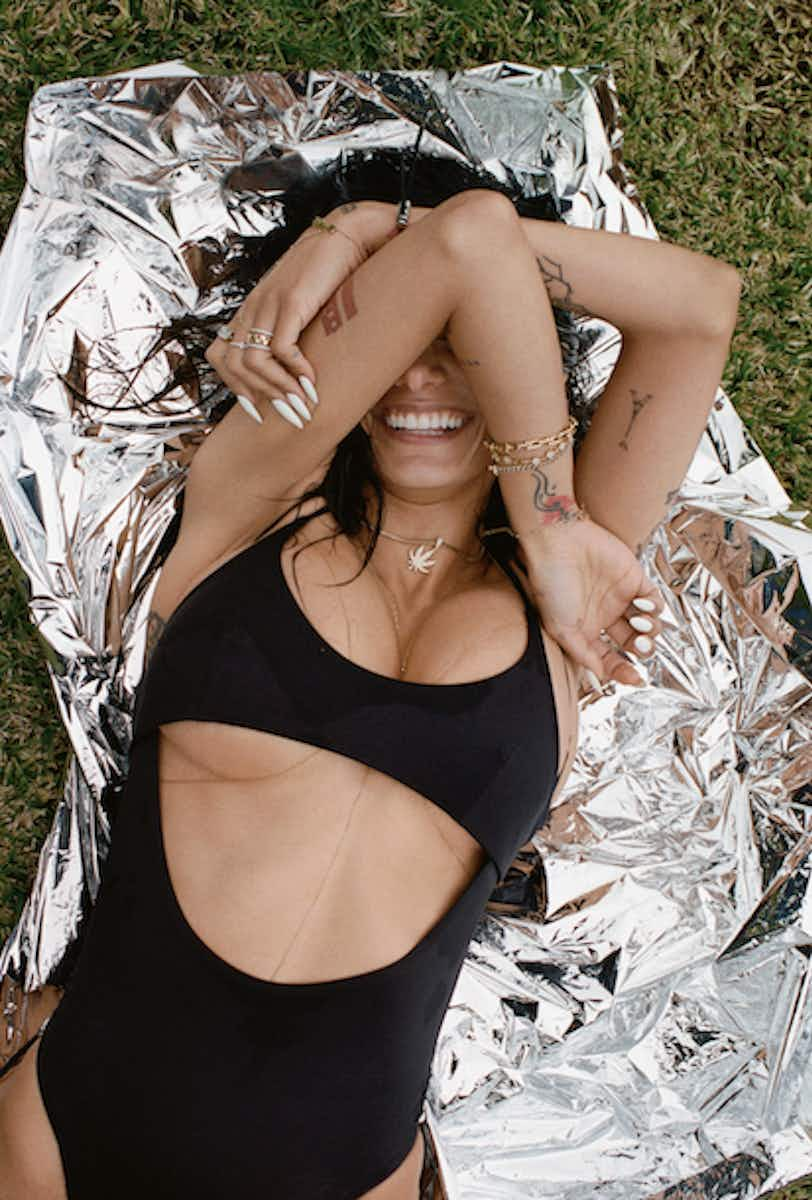 Haeckels' new scent will take your brain to another dimension

Haeckles knows a thing or two about good smells. To date, its fragrance line has been rooted in geographic locations, from the brand's birthplace, Margate's Walpole Bay, to places the team have visited for inspiration, such as Kent's Blean Woods nature reserve. Each bottle bears the coordinates of its namesake (Walpole: GPS 23' 34"N; Blean Woods: GPS 8' 27"E) and comes packaged in a recycled glass and stainless steel bottle. Now, the brand is taking things to a new and even more personal level. Enter: Welsh producer and DJ Kelly Lee Owens, who has collaborated with the beauty and lifestyle brand on a debut scent that explores the power of scent on memory. Each fragrance draws inspiration from eight specific memories from her life – fresh rain on tarmac, English roses and dark caramel coffee beans in Venice's Cafe Poggi 1919 in Venice. Sounds right up our street.

Haeckles' perfumes are available to buy at haeck​les​.co​.uk


More like this