Dior's subtle fighting spirit for SS22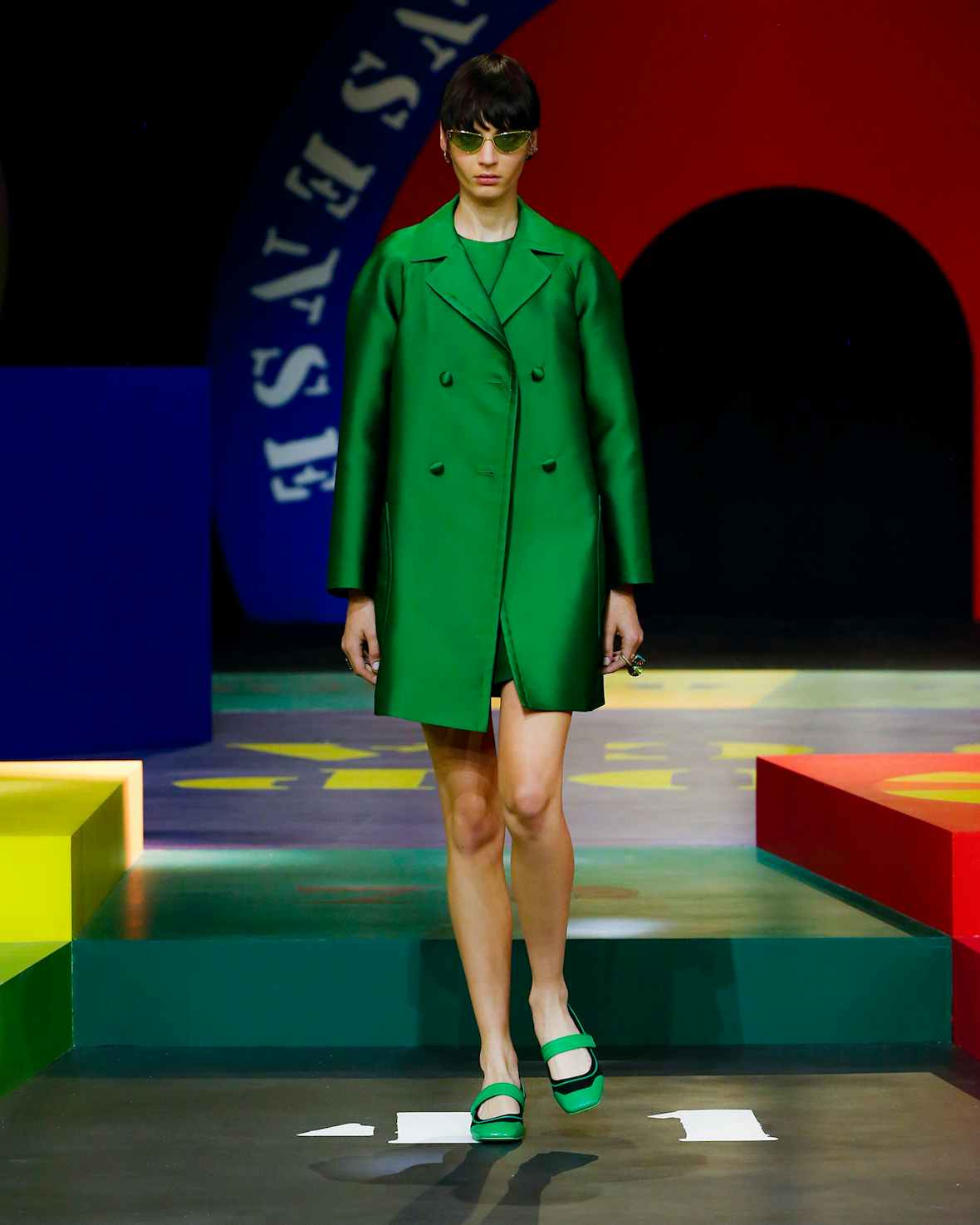 Maria Grazia Chiuri delivers a refined take on workwear, comfort and optimism.

When Maria Grazia Chiuri became the first woman to lead Dior's creative in the house's 75-year history, she intended to make a statement.
Her past collections have, literally, had her heart written on a sleeve (or chest, whatever). T‑shirts have been emblazoned with ​"we should all be feminists" or ​"why have there been no great women artists?" (taken from a 1971 essay by American art historian Linda Nochlin). She was also behind Cara Delevigne's hilarious MET Gala look earlier this month: a bullet-proof Dior vest with ​"peg the patriarchy" written in the centre.
Yet yesterday's collection felt like Chirui's clearest message yet. There were no slogans, no questions and, indeed, no need. Opening Paris Fashion Week, Dior presented a show of mammoth scale. This season, as teased by an Instagram post or two, the creative director reached out to little-known veteran artist Anna Paparatti – a key figure in Rome's 1960s art scene – to build a set that resembled a board game, geometric in its construction and painted in bright, bold hues. Opening with the shimmer of a disco ball and an Italian singer belting it out in the centre of the multicoloured stage, it felt like a suitably Roman tribute to optimism.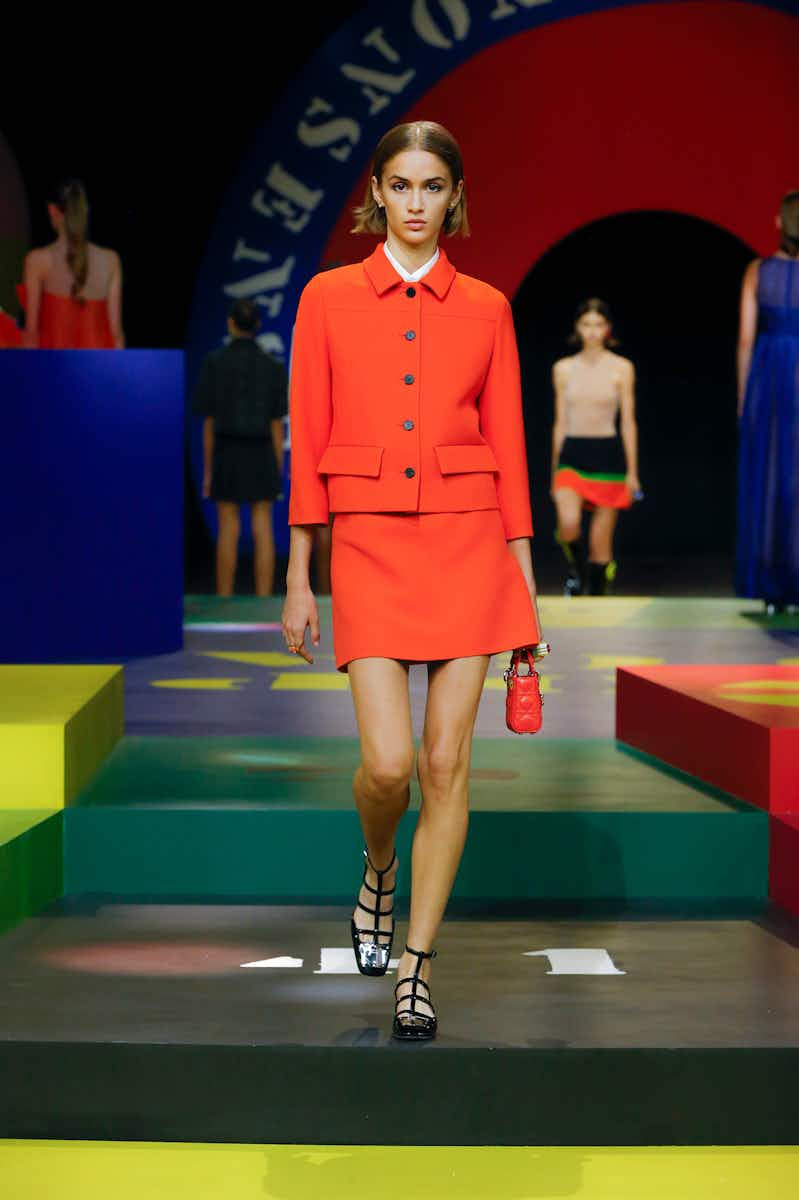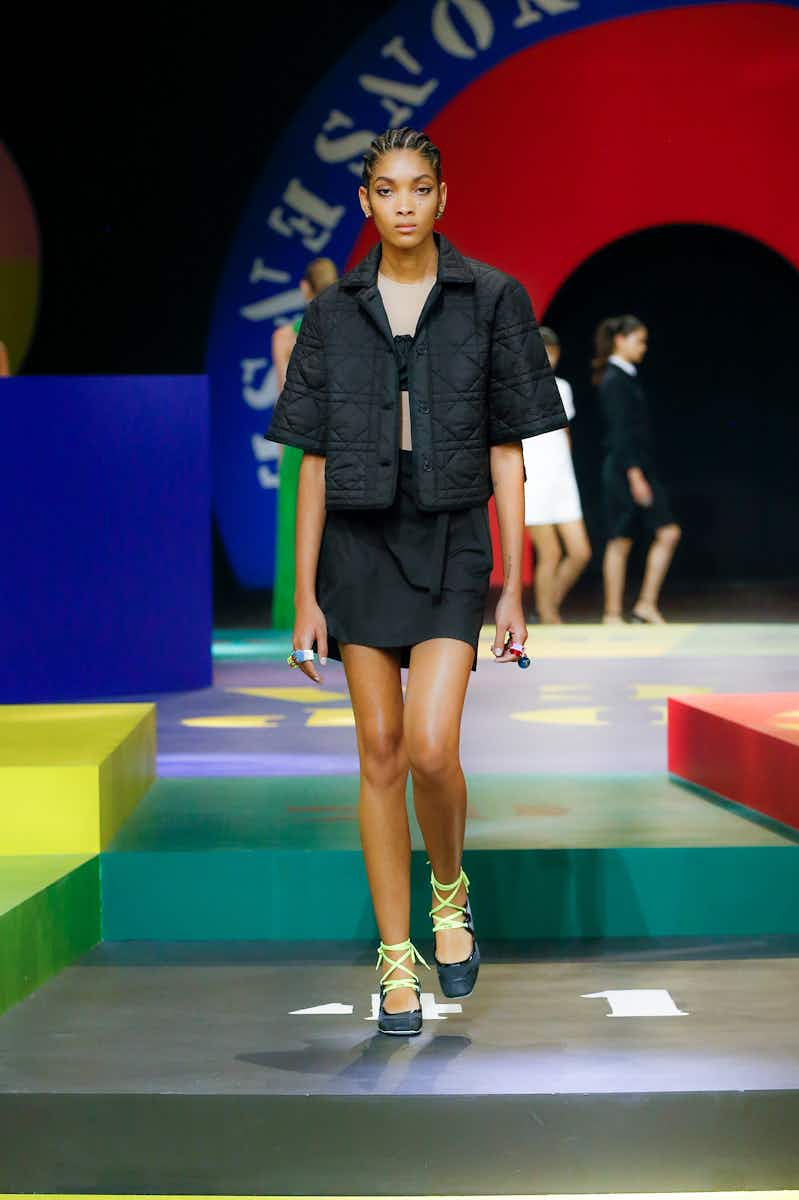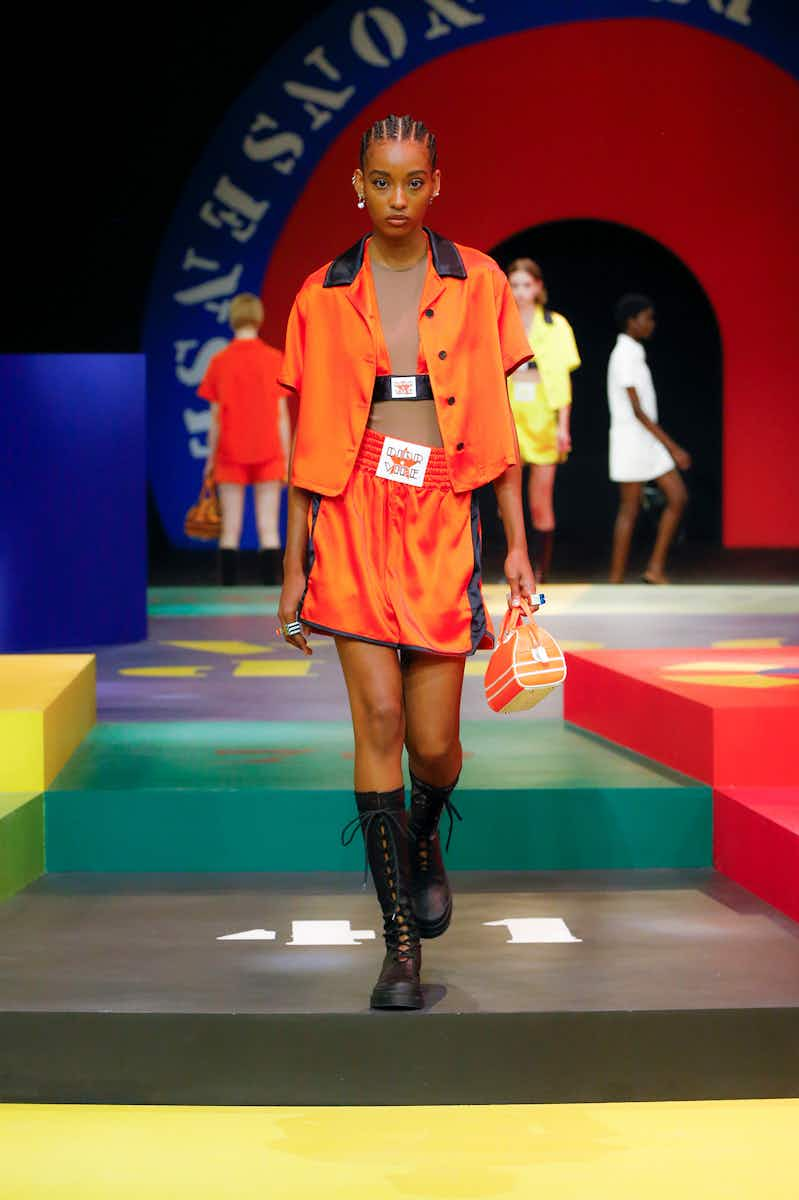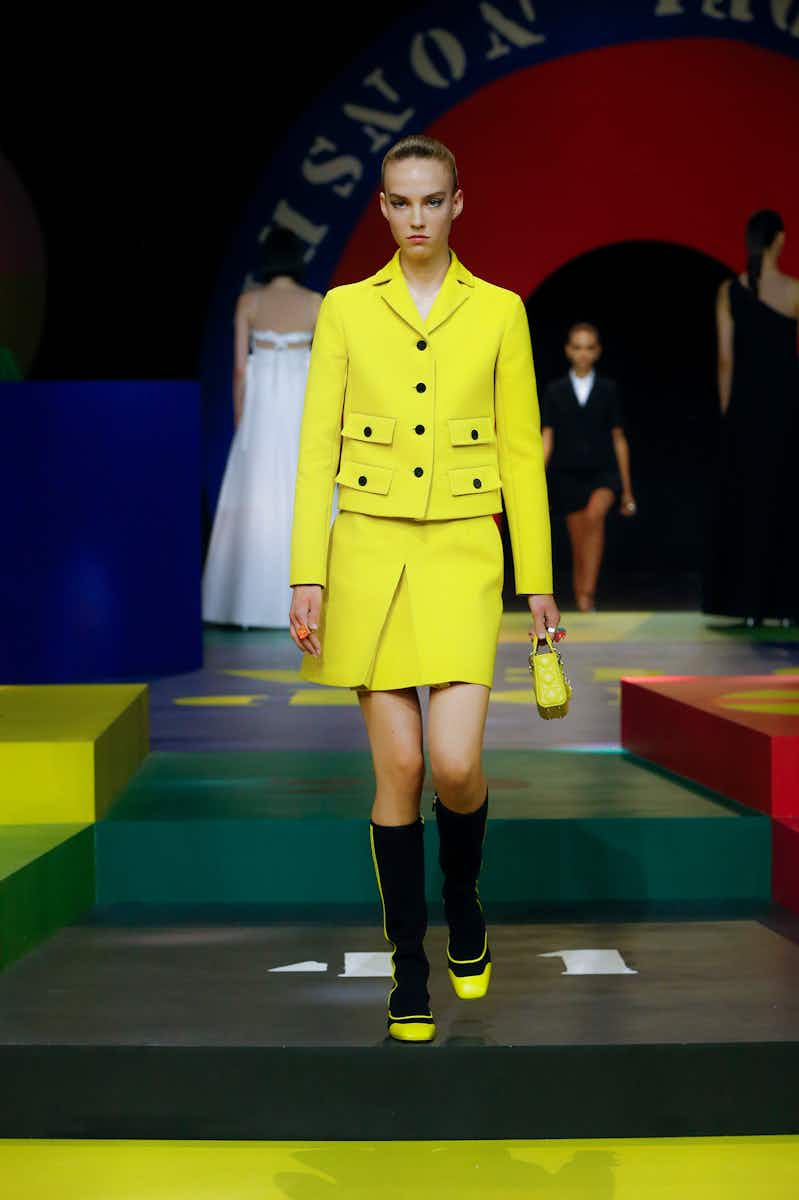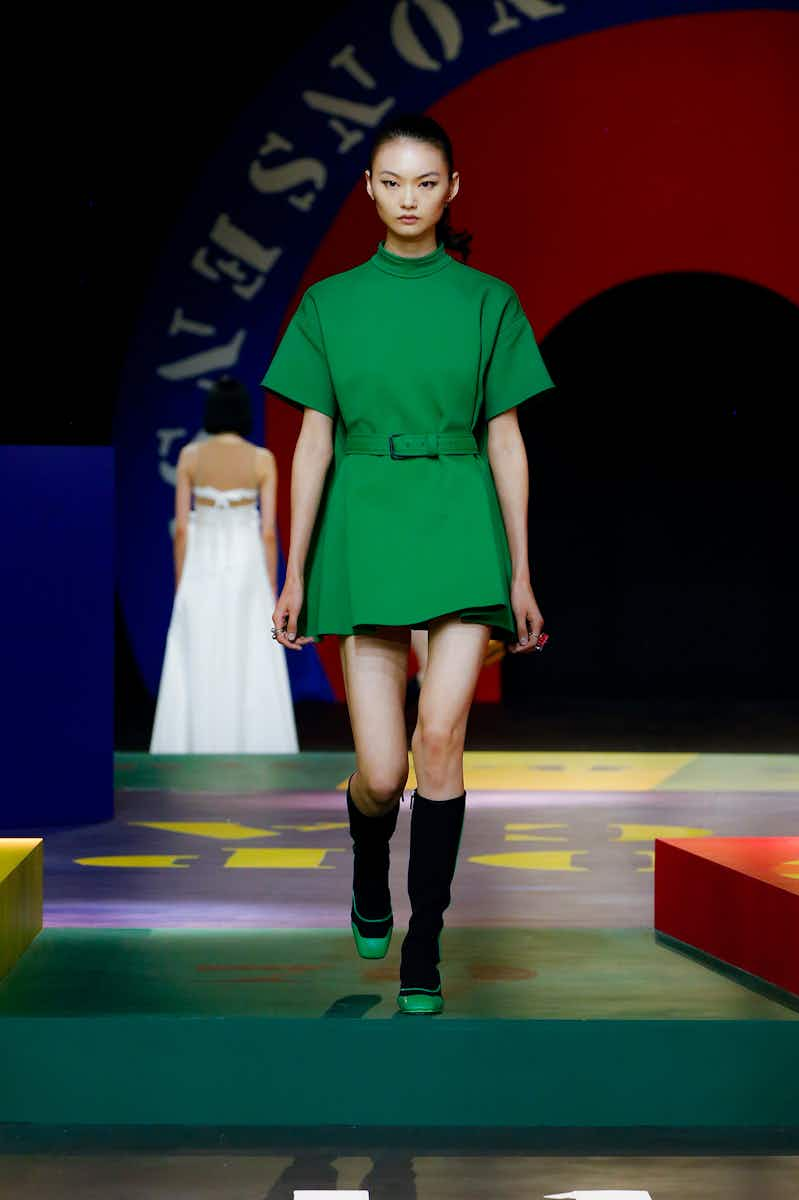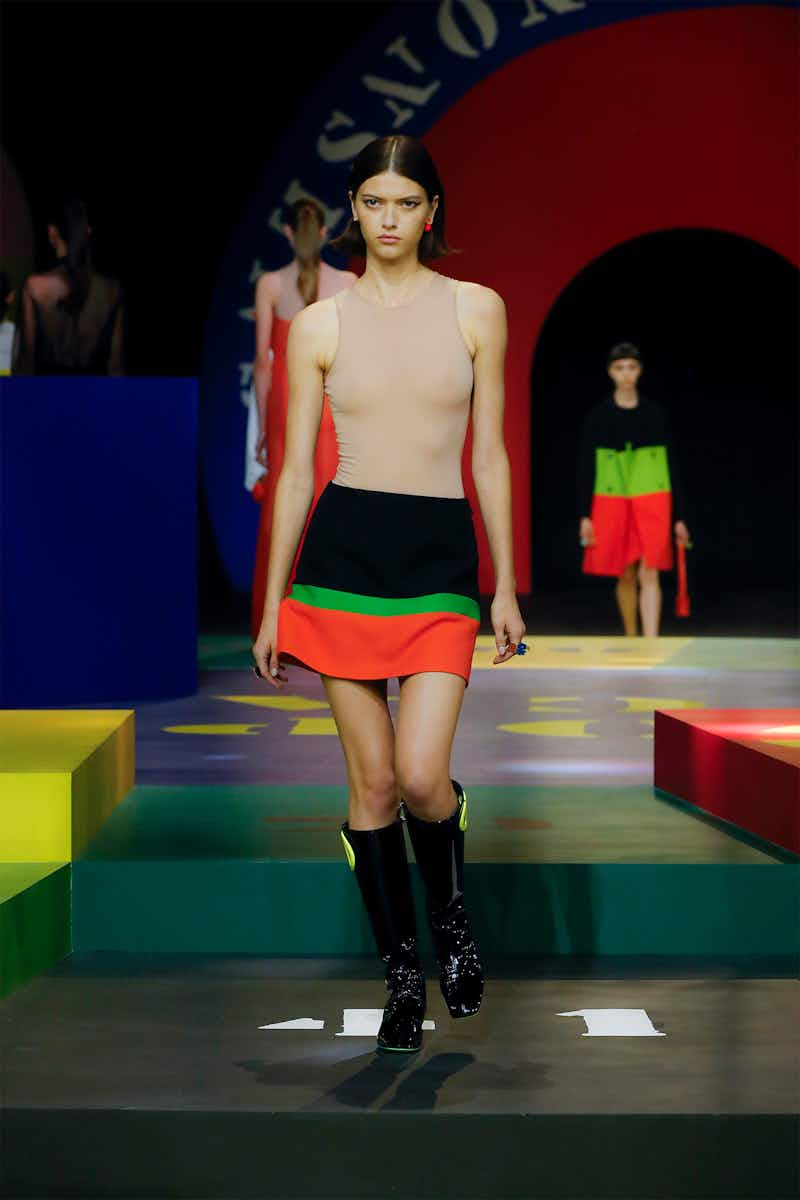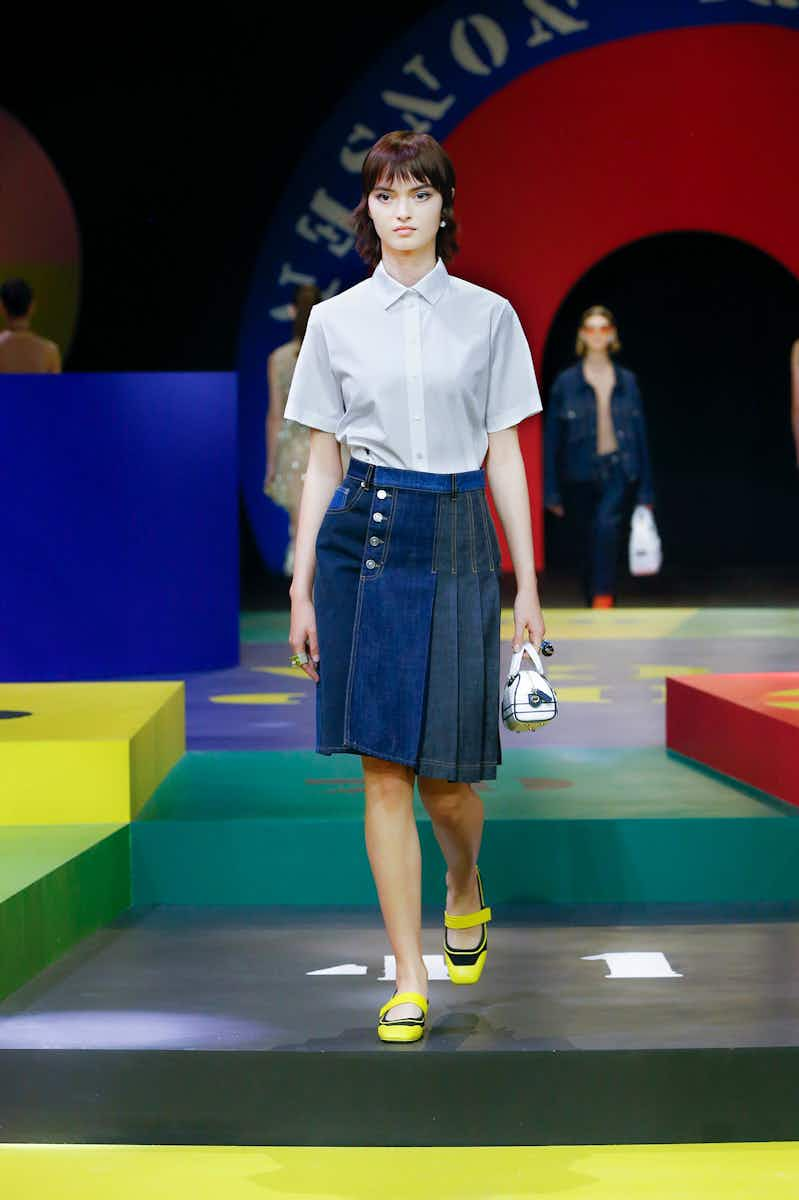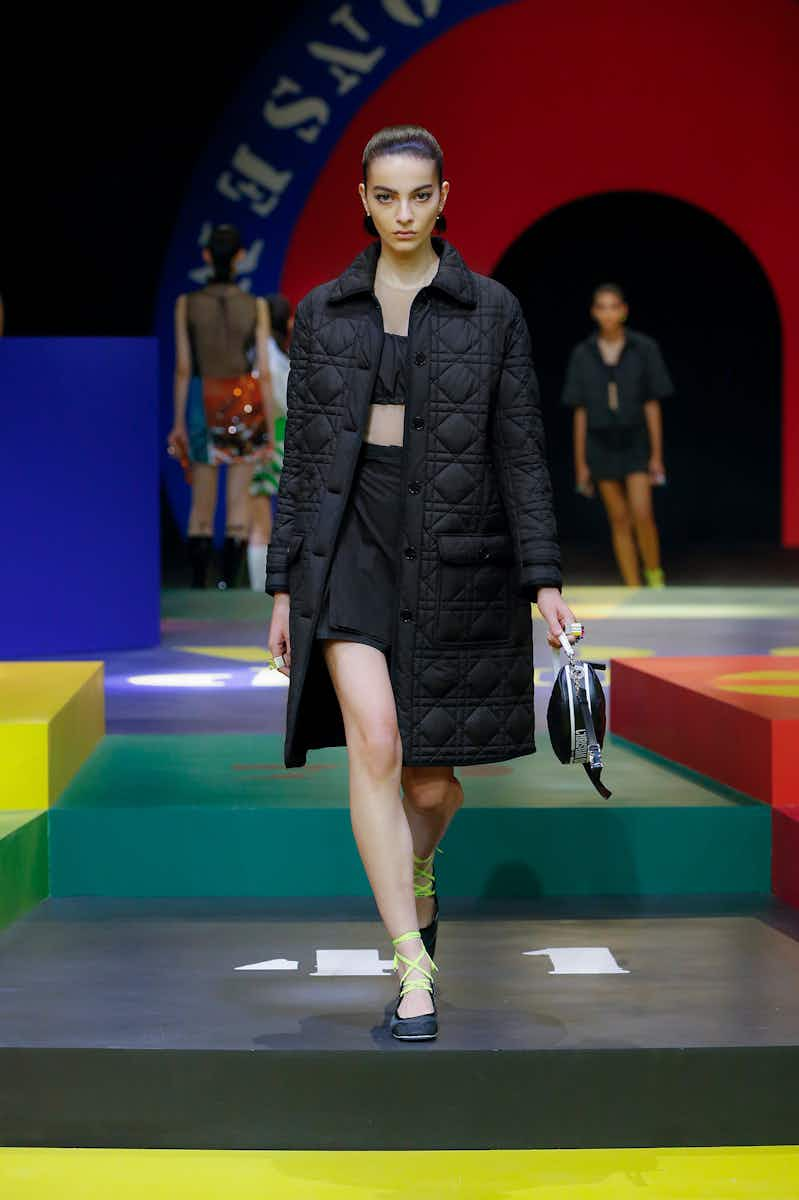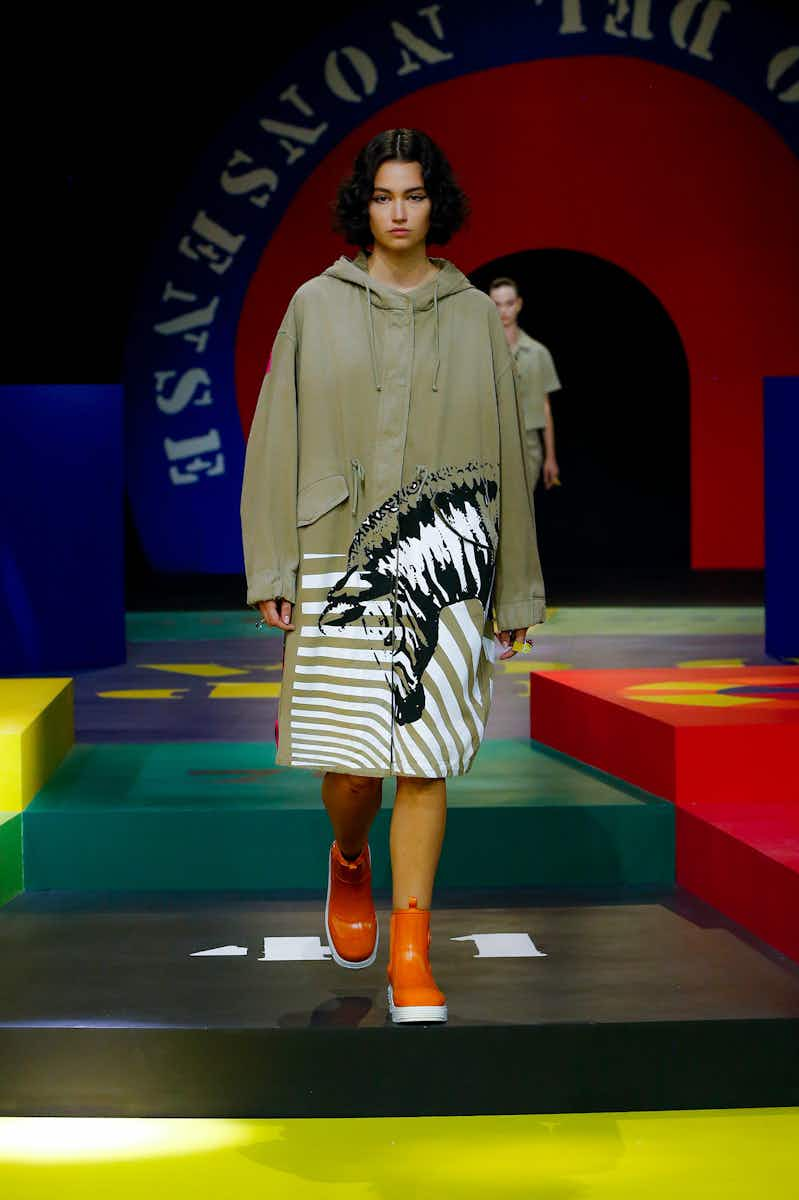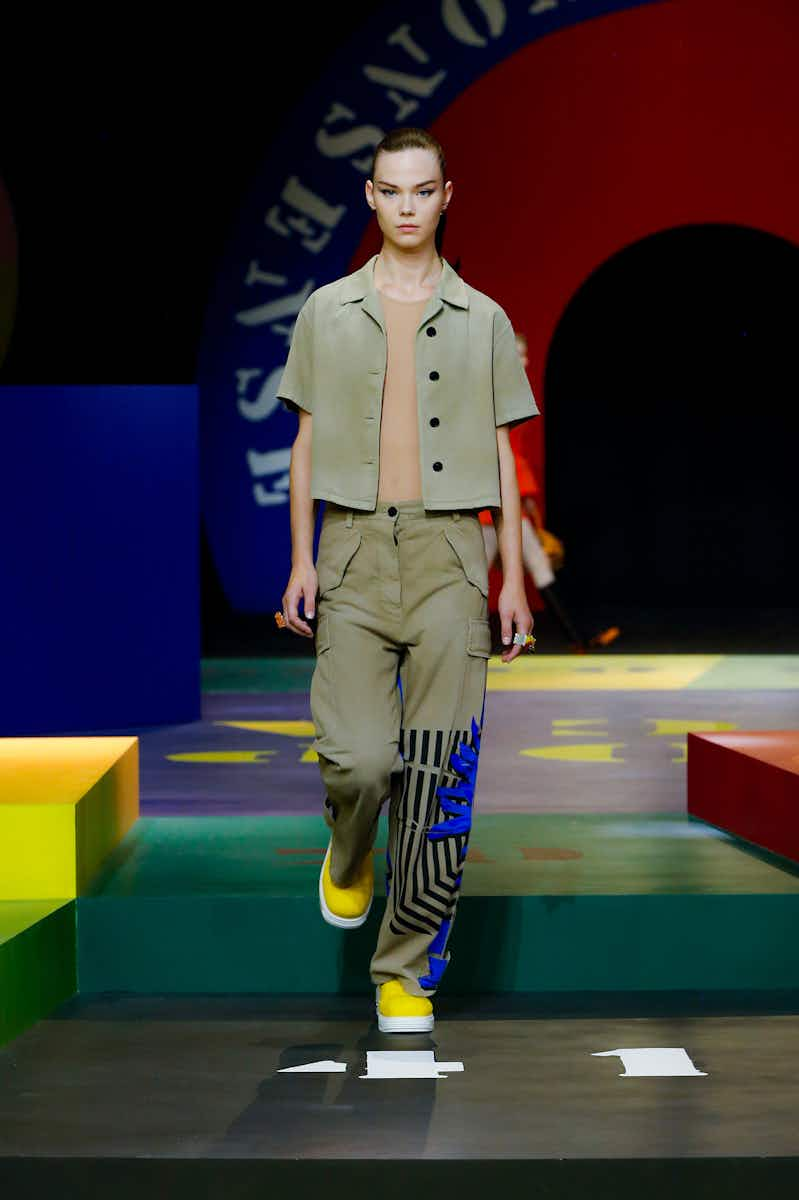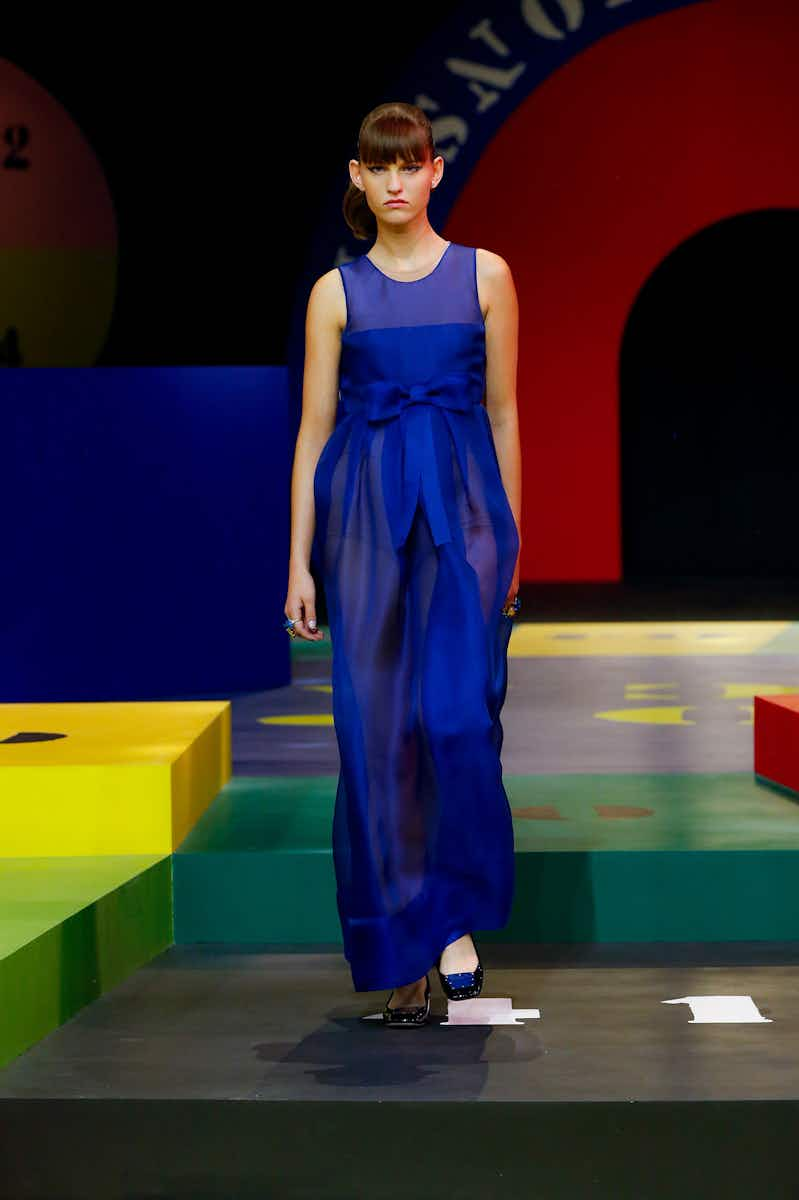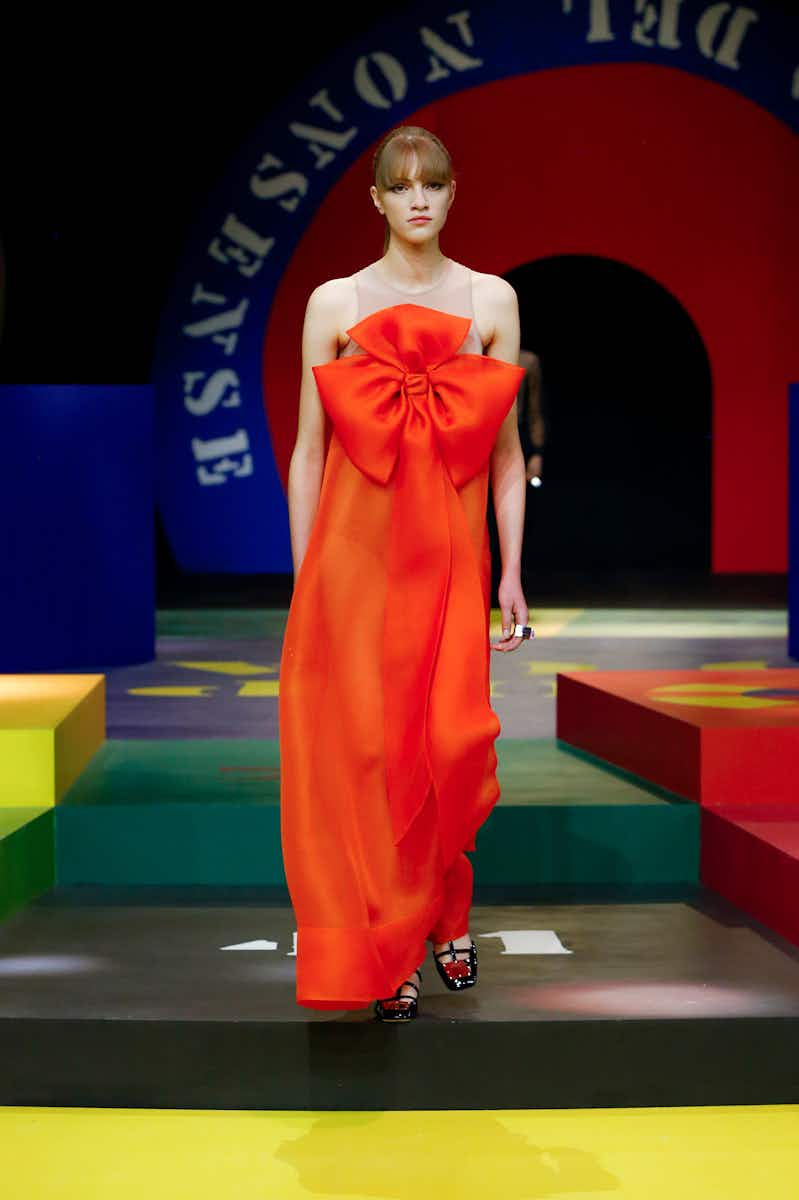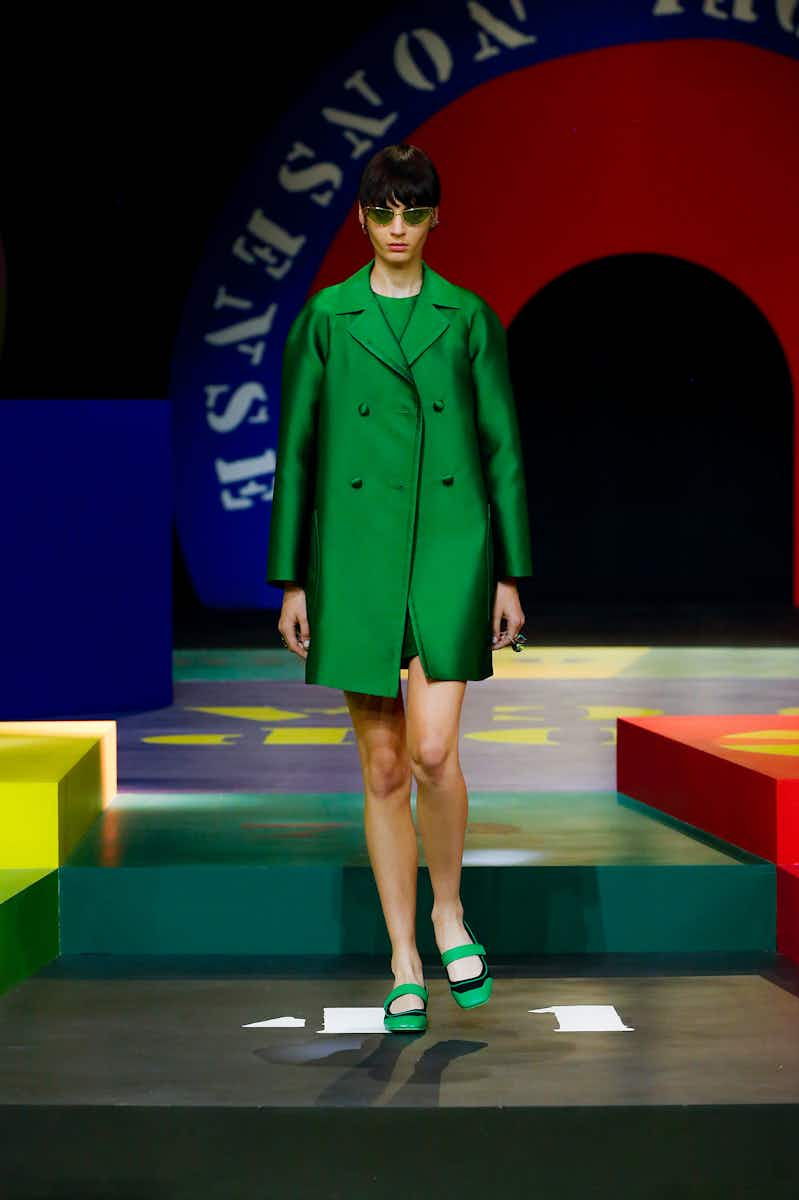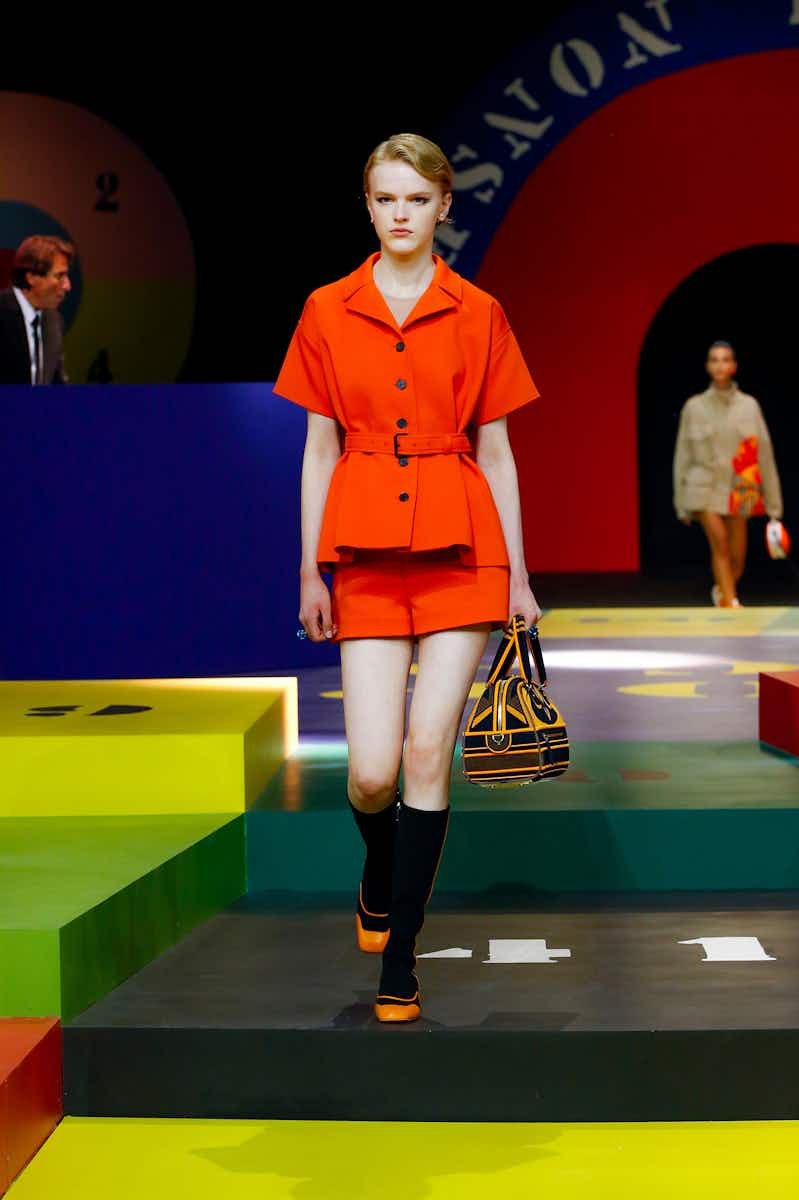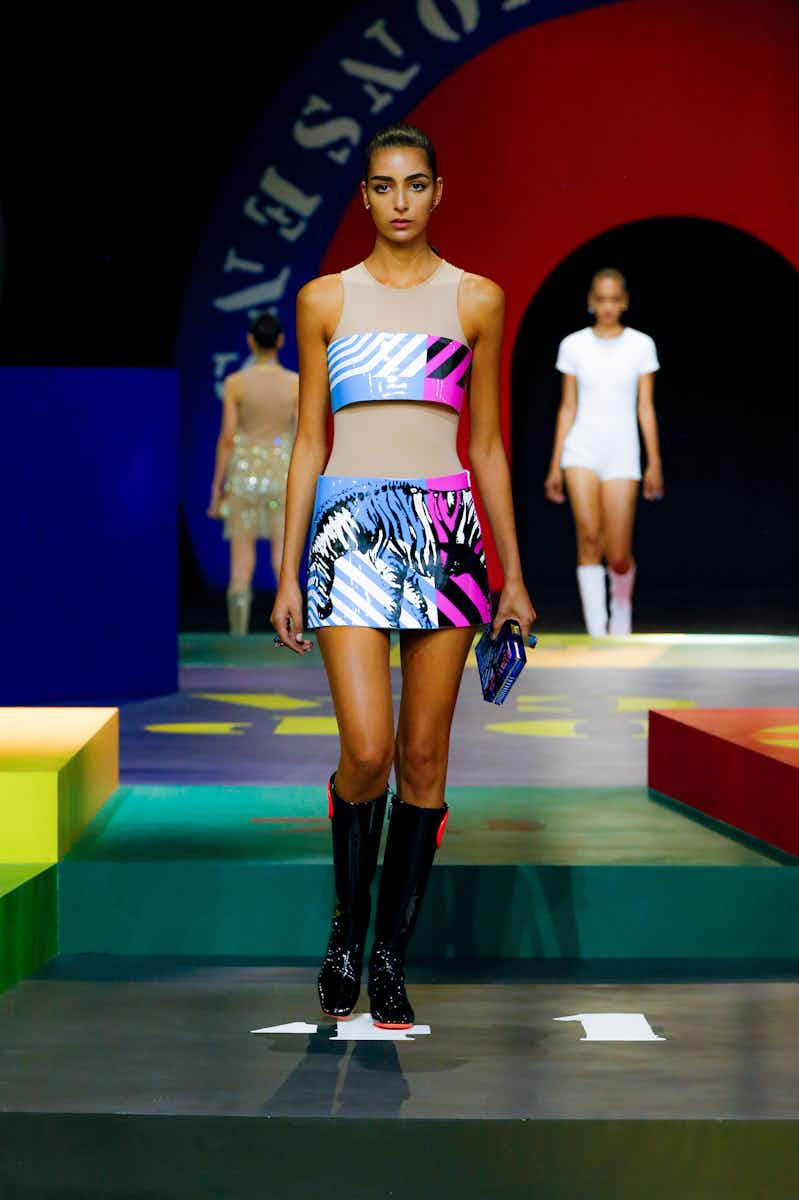 Digging into Dior's archive, it seemed Chiuri took notes from former creative director Marc Bohan's Slim Look of the early ​'60s, drafting in key elements such as uber-tailored workwear, double-breasted suit jackets and mini skirts in black, as well as vibrant green, orange and pink. Meanwhile, slick shift dresses belted at the waist added shape and pleated knee-length skirts were worn with blouses tucked into the high waist.
The subtlety of Chuiri's messaging was the real bonus in a collection where cuts were deeply sophisticated, interchangeable between the office and after-hours, and fitting the body to epic proportion. Pockets were added throughout (a scarcity in womenswear). And comfort came in flat shoes, either knee-high patent boots, strappy sandals or ballet pumps.
There was a fighting spirit too. Amongst the pop-art palette was multiple interpretations of a boxing uniform worn in the ring: silky shorts, light jacket and matching bra. There was a utilitarian, stone-washed parka, sandy cargo trousers with pockets lining the side and quilted detailing on a short-sleeved jacket.
Towards the end of the show, as the music gathered momentum, the looks reached their upbeat summit: optimism in sequin embellishments, joy in vibrant colour blocking, ease in the flow of sheer gowns. This collection felt like Chirui's most refined yet and it didn't rely on heavy messaging. Rather, its strength came from the subtlety of stellar tailoring, impactful palettes and considerate details.


More like this