Ditzy is the Mexican clothing label proudly reclaiming brown beauty ideals

Inspired by "ugly" fabrics and Central American Kandi ravers, founder Adrian Fierro Lara is on a mission to create an alternative future for his community, while supporting the local economy.
"Lots of people here still aspire to whiteness and to the American dream," says Adrian Fierro Lara, the former fashion photographer turned brand owner, on his fellow peers in the industry. ​"Mexico is such a rich country, our ancient knowledge and history are precious, we just need to get back on track, away from the cultural hegemony of whiteness, and great things will come."
Ditzy – which Lara launched in 2019 as an antidote to this need to divest from white hegemony that he feels has poisoned Mexicana – is a fantastical label that centres itself around and simultaneously uplifts culture south of the border. Think noughties inspired hip-hugging shirred denim jeans, and eye-catching multi-colour dresses made from stacked beaded bracelets.
"I am a Brown person and I want to empower brown people around me," Lara explains. ​"With Ditzy, I want to portray other possibilities and visions of the future for brown people – one in which black and brown people are the main and only characters."
Making good on his word, Ditzy's signature beaded dresses are a nod to Central American Kandi ravers – a subculture of EDM obsessed ravers in Mexico devoted to their mission of PLUR (peace, love, unity and respect) – and their trademark bracelets. ​"The meaning of the bracelets for Kandi ravers is so beautiful," Lara explains, ​"it means that someone has dedicated their time and effort to give and exchange that bracelet with you."
"They're a symbol of love, happiness and friendship, which are very important values for the brand," he continues. Each of the fluorescent-coloured Kandi dresses takes a month to produce – but Lara doesn't mind, he's just happy to see a Mexican counterculture movement get the spotlight it deserves.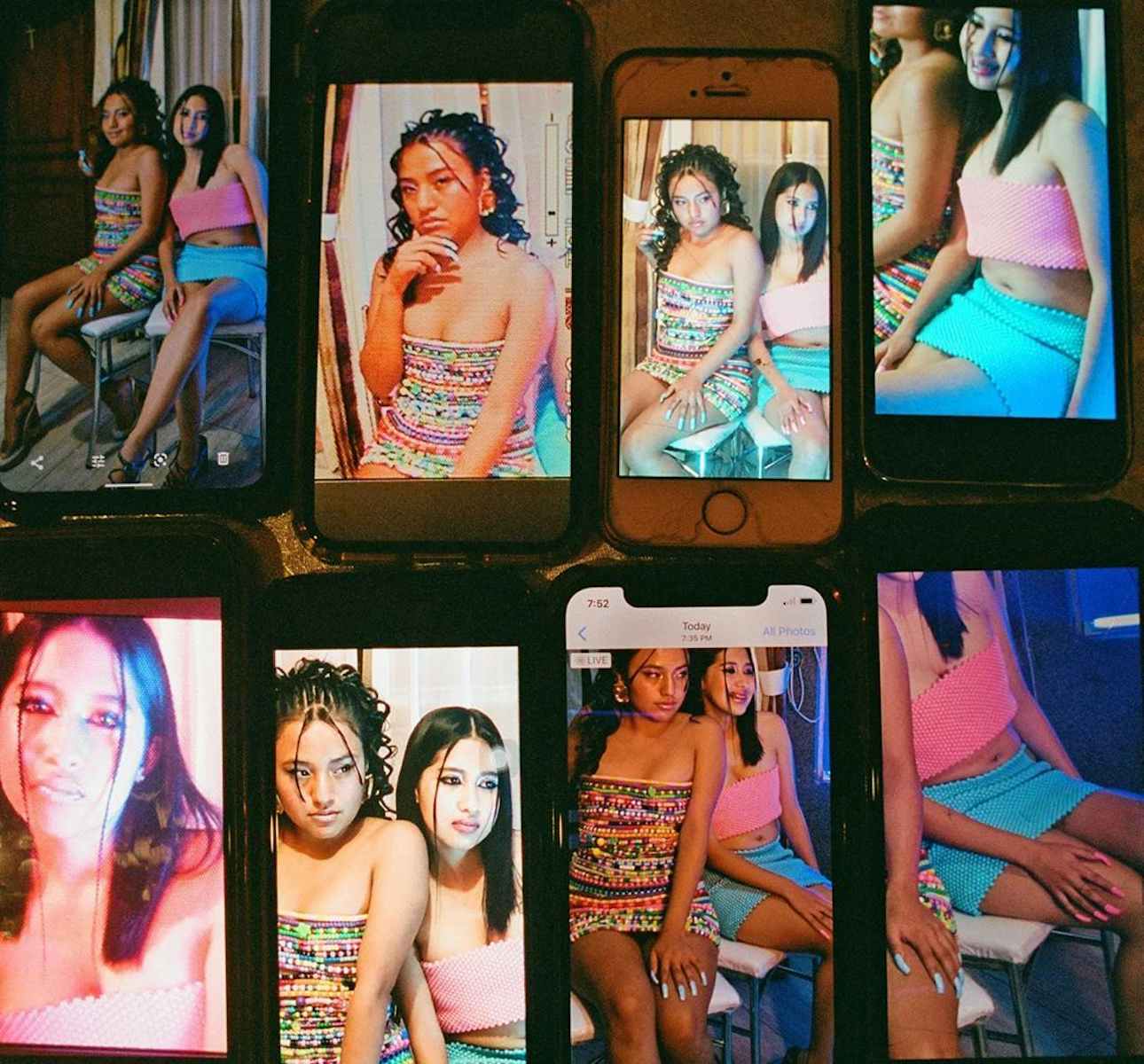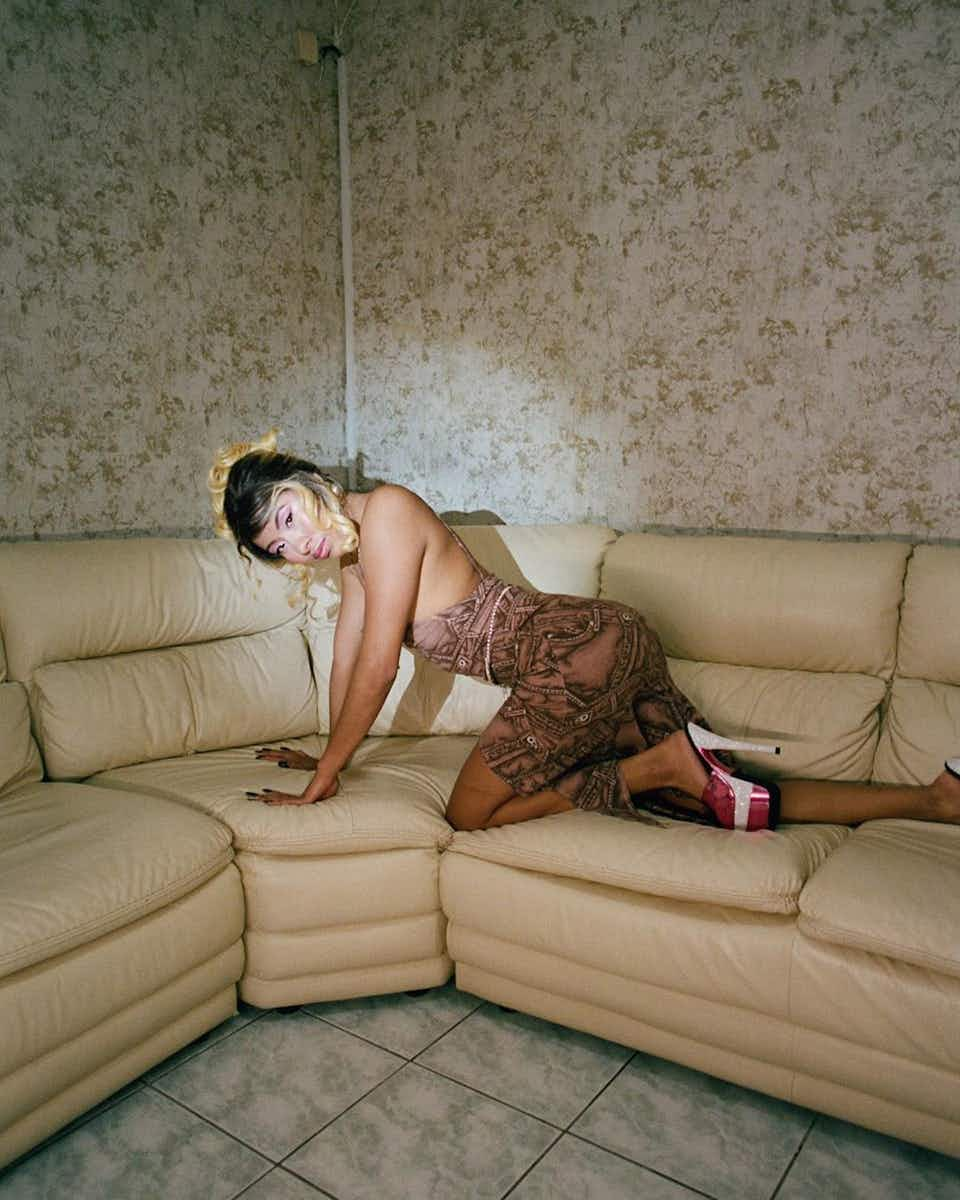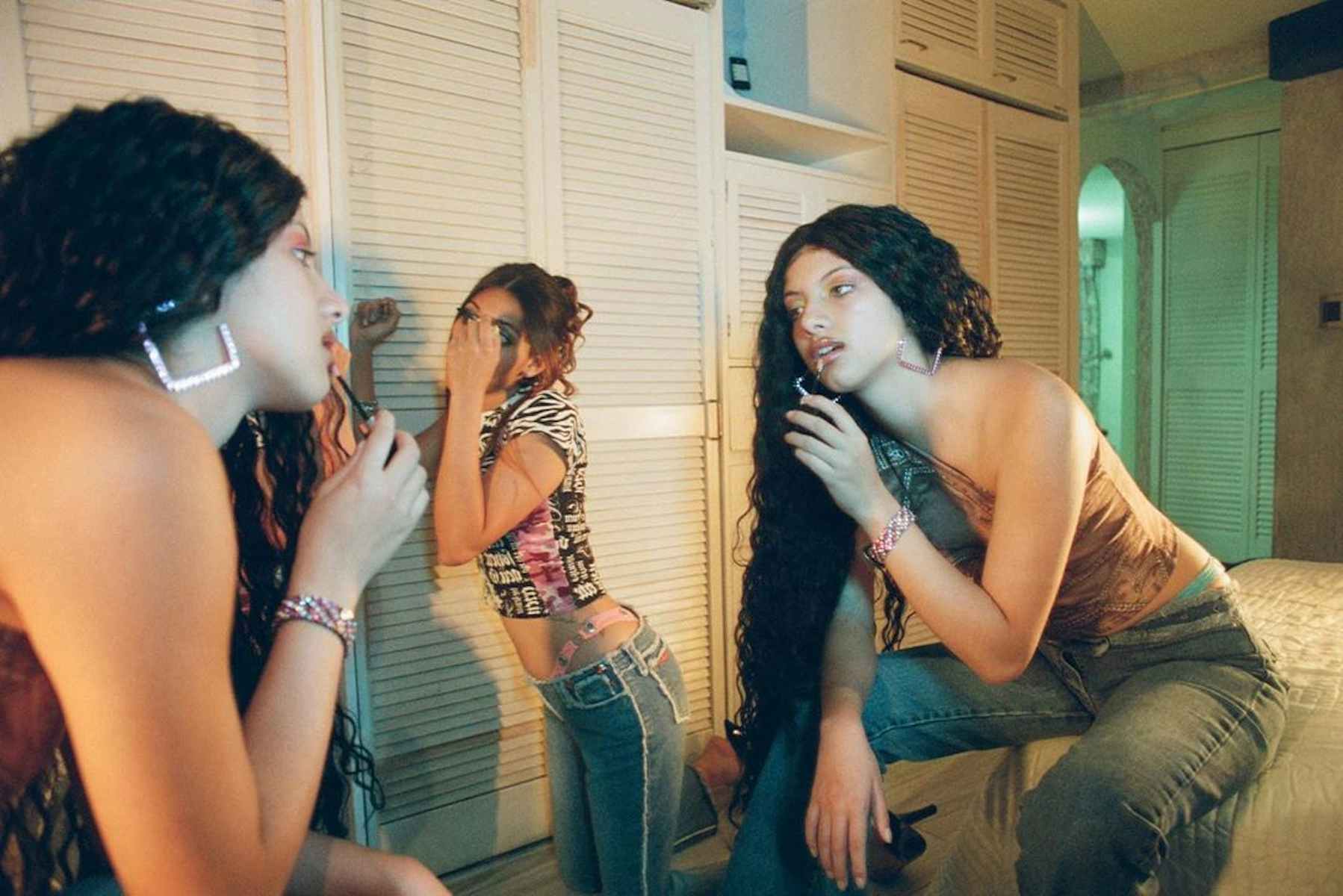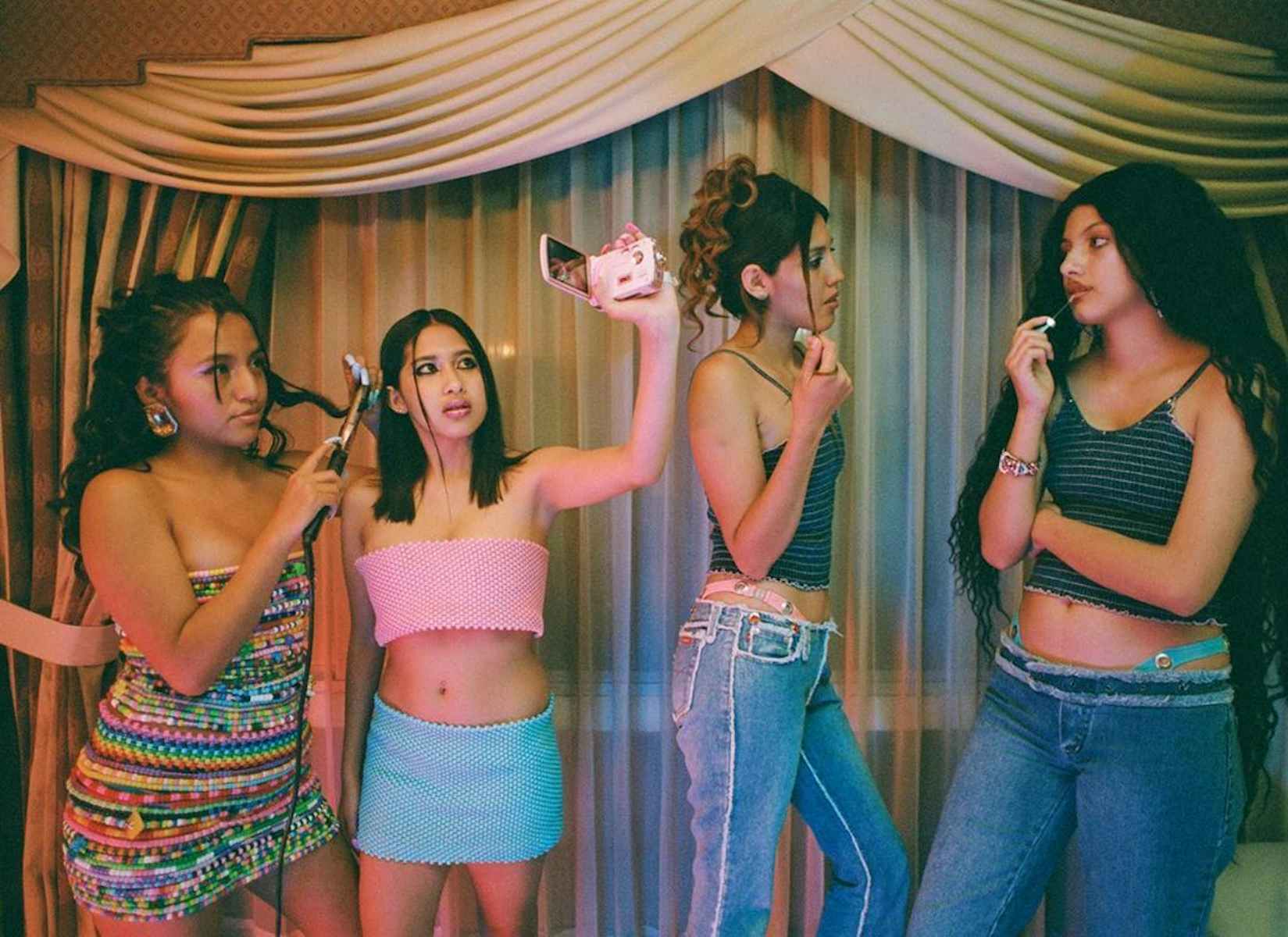 Every single Ditzy piece is handmade in Mexico to support the local economy. ​"We do every single bag and keychain with our hands," the designer explains . ​"Pretty much all the fabric we use is deadstock," he continues, before adding, ​"it's funny, everytime we go buy fabric the guys kind of laugh at us because we are buying the ​'ugliest' fabrics they have."
In keeping with his ​"making fun of whiteness" ethos, the brand was named after Lara's boyfriend read the quote, ​"Act Ditzy. Lose things" from Paris Hilton's 2004 book, Confessions of an Heiress.
"My boyfriend is a graffiti artist and thought it was a really cool word," explains Lara. But more than that, Ditzy's head honcho wanted to comment on the dependent relationship the Mexican fashion industry has with US pop culture, of which Hilton is a shining example of Western beauty standards. ​"We grow up looking at this Eurocentric vision of beauty and it's so boring and exhausting."
This led Lara to street cast his first lookbook, shot by New York photographer Mayan Toledano, to ensure that true Mexican representation was up to scratch. ​"In Mexico, 90 per cent of ads feature white people. There's an obsession with Brazilian and Argentinian European-looking models in the fashion industry, which of course doesn't represent Mexico's population at all." Instead, the hazy, almost pixelated shots spotlight fresh-faced teens embedded within Mexico City's local scenes.
As for the label's next moves, like most small businesses during the pandemic, they're having to rethink. ​"There's only three of us, and we're all queer POCs from a Third World country, so it's been really hard to maintain the brand right now."
Still, despite the blanket attack on the worldwide economy that's come asa result of the coronavirus, Ditzy is readying itself to drop the first pieces on its online store. ​"That's what we're about, standing up against forces bigger than us, whether that's a pandemic or a white-centred fashion industry."

More like this