Dolce&Gabbana's new collection is programmed for pleasure

We asked four bright young things, dressed head to toe in Dolce&Gabbana, what the pursuit of pleasure means to them.
Hedonism is multifaceted. For some, it's a 12-hour stint in an underground nightclub listening to techno played at heart-palpitating volumes, to others it's chocolate-coated biscuits dunked in a cuppa on the sofa on a Saturday night, but in reality, the pursuit of pleasure takes on multiple forms. Creating art, dancing and taking time to focus on self-care can all play a part in a quieter, more personal quest for enjoyment.
Dolce&Gabbana, a brand famed for its own unrivalled interpretation of hedonism and overt sexuality over the years, used its AW21-22 collection to acknowledge the intrinsic link between tradition and innovation. Combining ​'80s silhouettes with cutting-edge fabrics and construction methods, they paid tribute to their iconic history and their bright future simultaneously. To mark the launch of the collection, the house has teamed up with four young creatives who embody its notion of New Cool. Archibald, Anna, Kyrone and Hà Lan are each treading their own path towards pleasure and happiness, one that sees work and play merge spontaneously. Dressed in futuristic pieces from Dolce&Gabbana's Uomo and Donna collections, they tell us how they like to unwind.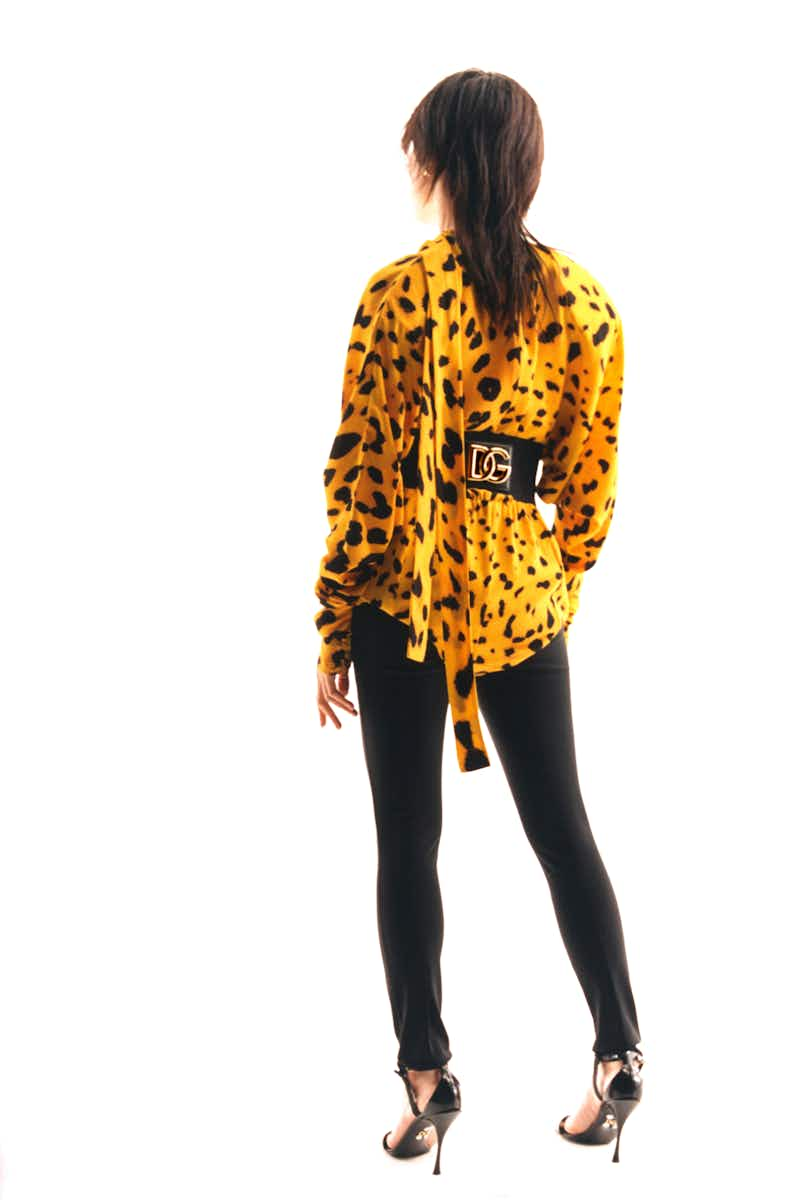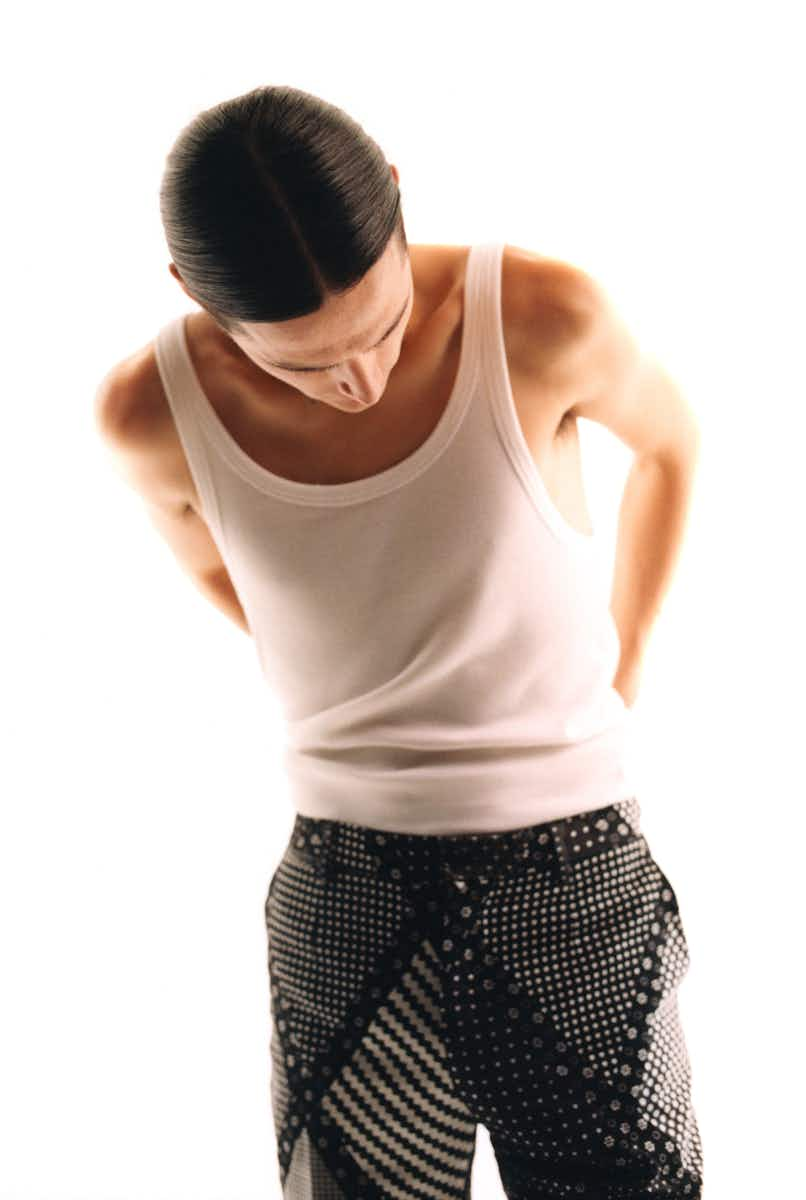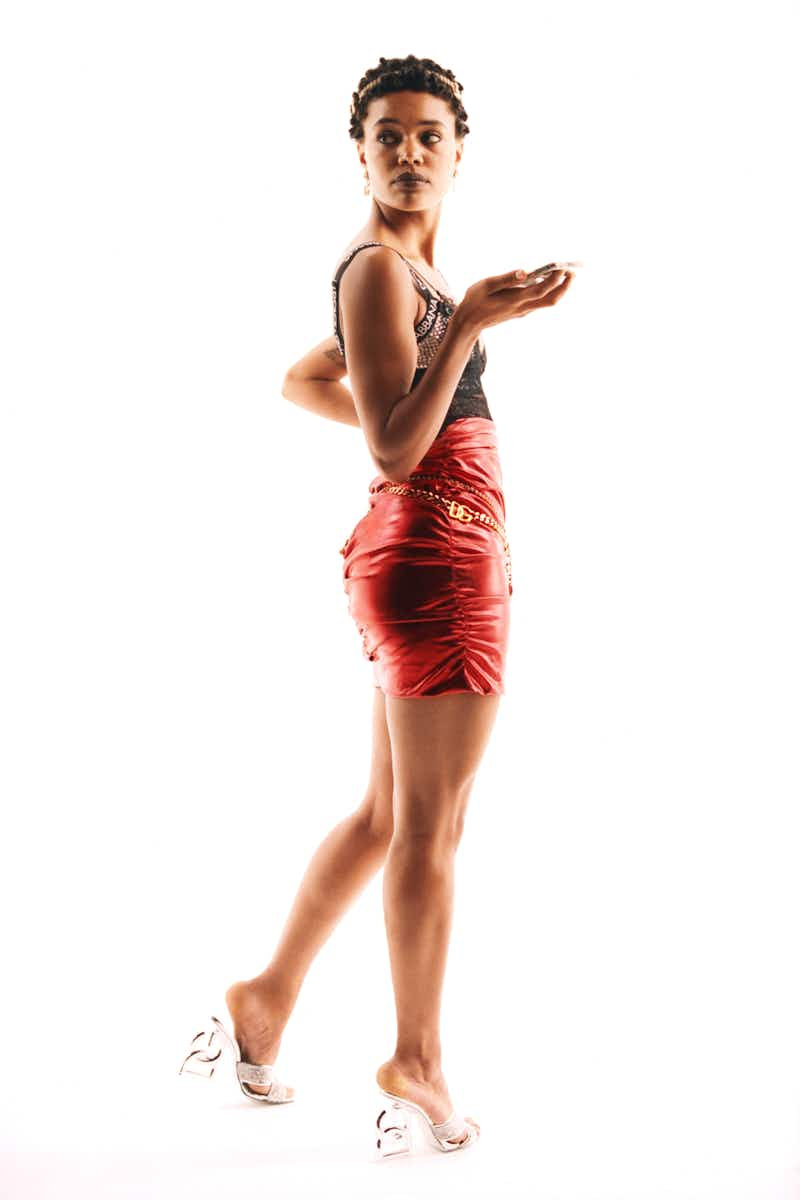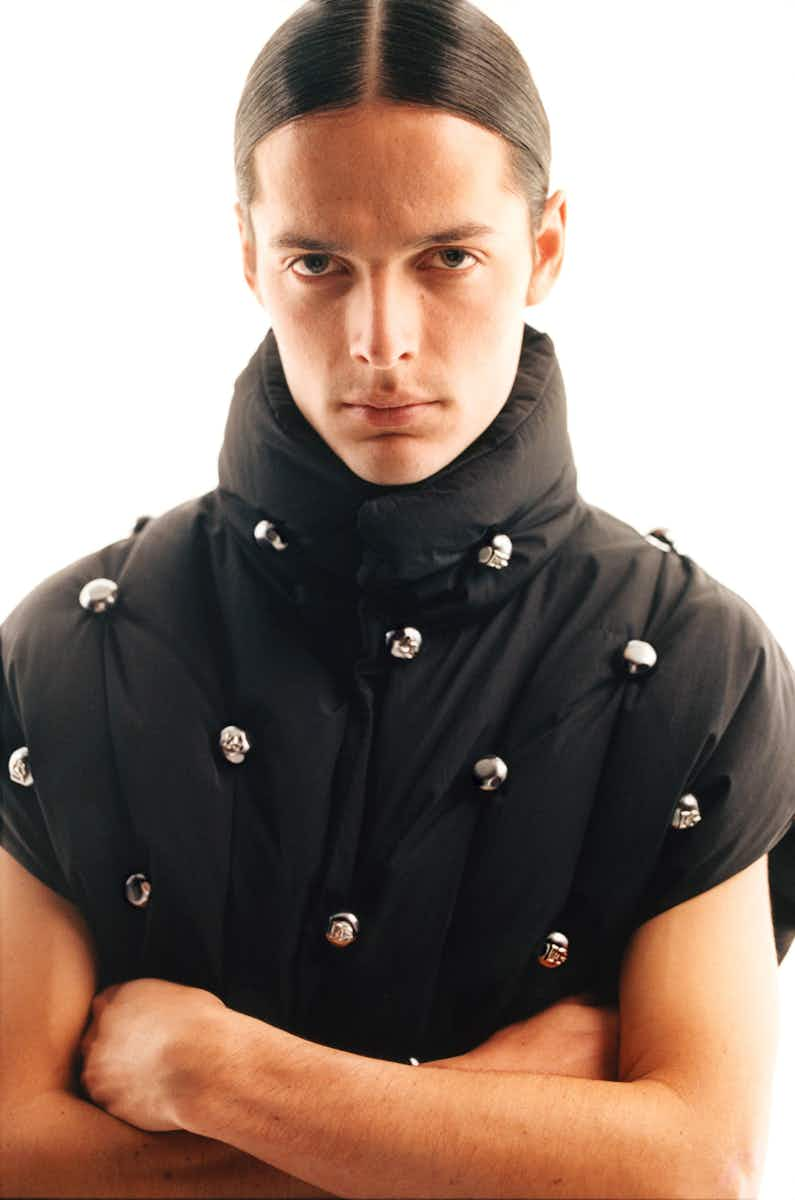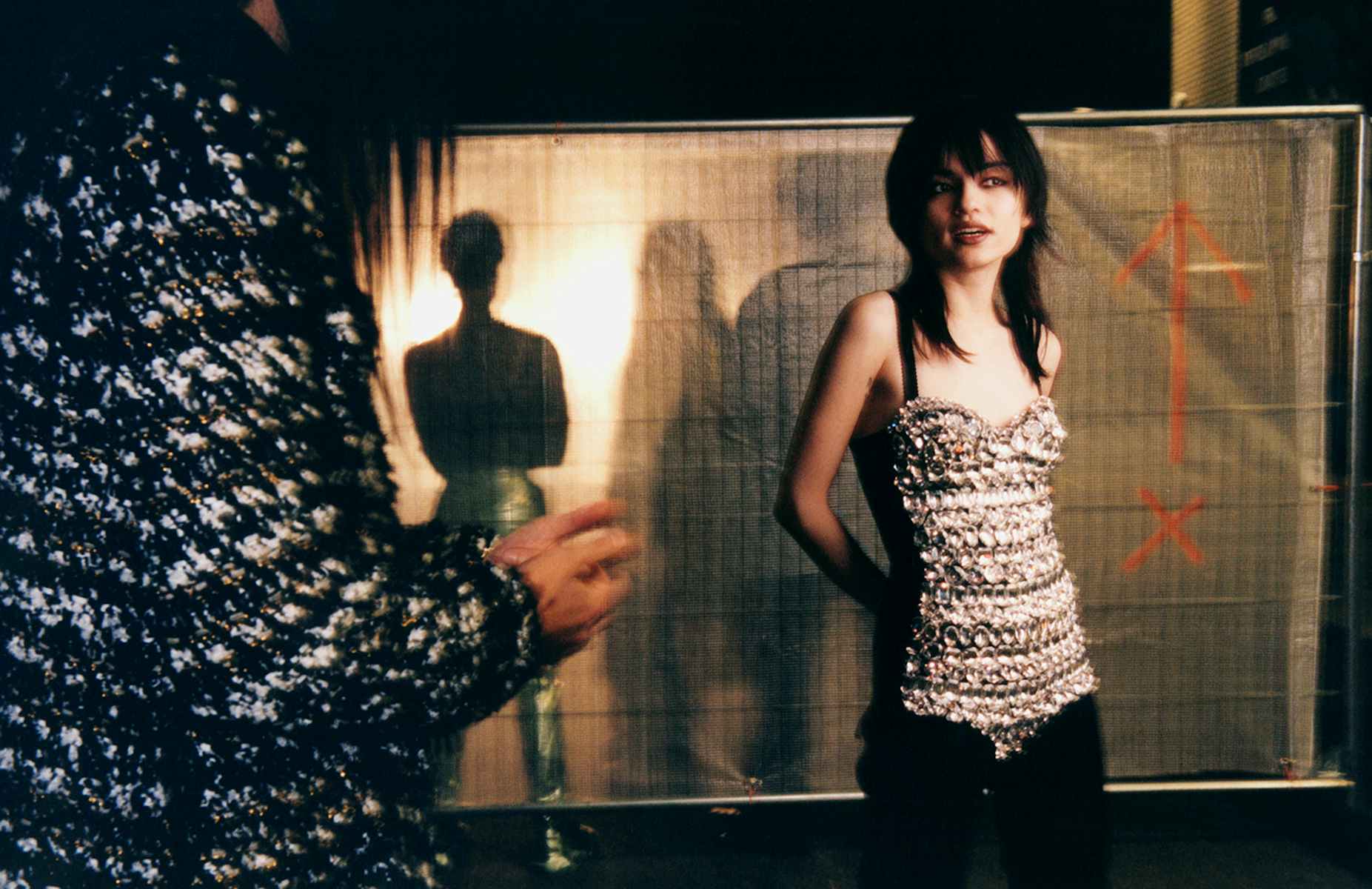 I'm 22 and a photographer based in Glasgow.
Hedonism to me… Maybe it's the shiny skin on a rotten apple, who knows. I think hedonism can be innocent, it can be enjoying yourself and rolling around with your friends wherever that may be. Spending a few pounds. I had a jacuzzi last night in the room I was staying in, that was pretty hedonistic.
My ideal weekend involves waking up in total peace and then, later on, having a hot fish supper with a cup of tea. Hedonism isn't necessarily giving it big on a night out, it can be wholesome. Maybe I'm more hedonistic in my mindset and my thoughts…

I try to seek pleasure in the things that I do, I think it's important. It gives you the motivation to do the things that you want to do. Maybe we should seek a bit more pleasure sometimes.
I can be self-indulgent from time to time, but being self-indulgent takes money. You've got to take care of yourself and the people around you. Make sure everyone is happy.
I love my bed so much, so my ideal weekend would include plenty of time there. I also like meeting up with my friends and going for a couple of pints.





To me, hedonism is about finding pleasure in the things that make you happy. Dancing is my ultimate pleasure and also music. I enjoy dancing in my bedroom, but I've been dancing all around London for a long time too.
At the weekend, when I've got time to myself and I'm free of work I like to create something. That can be music or art. The adrenaline you get in those moments when you're putting something of your own together, that's a pleasure you can't beat. It really makes you feel alive.
Sometimes you've got to look at painful experiences head-on, address them and make them into something good.





I don't know what hedonism really means, truthfully. What I know is that it's a pursuit of happiness and satisfaction and it can include things like sex, or simply reading something that brings you comfort.

I procrastinate. I am an actor in training. I love having lots of skills but I always leave things last minute and jump back to a new hobby. I don't stick to one thing. I do enjoy freedom. I enjoy eating and snacking. That brings me satisfaction. Food is happiness to me.
At the weekend I enjoy listening to good music and just pausing to feel myself. I'm a creative person. I studied fashion and I like drawing as well. When there's nothing to do I draw or draw on jackets. Seeing people wear my clothing brings me joy.

Photo assistant: Max Glatzhofer
Jr Photo Assistant: Jay
Video: Sirus F Gahan
Jr Producer: Katherine Bampton
Creative: Clara Goodger
Set Design: Josh Thompson
Set Assistant: Eve Gammack
Stylist: Danielle Emerson
Stylist Assistant: Borys Korban
Makeup: Rebecca Davenport
Makeup Assistant: Jayde Coxon
Hair: Ryo Narushima
Hair Assistant: Jamie Keegan
Casting: Sarah Small

TALENT
Anna Adetiba
Hà Lan
Archibald Robinson
Kyrone Oak