Eight Polish fashion designers making serious noise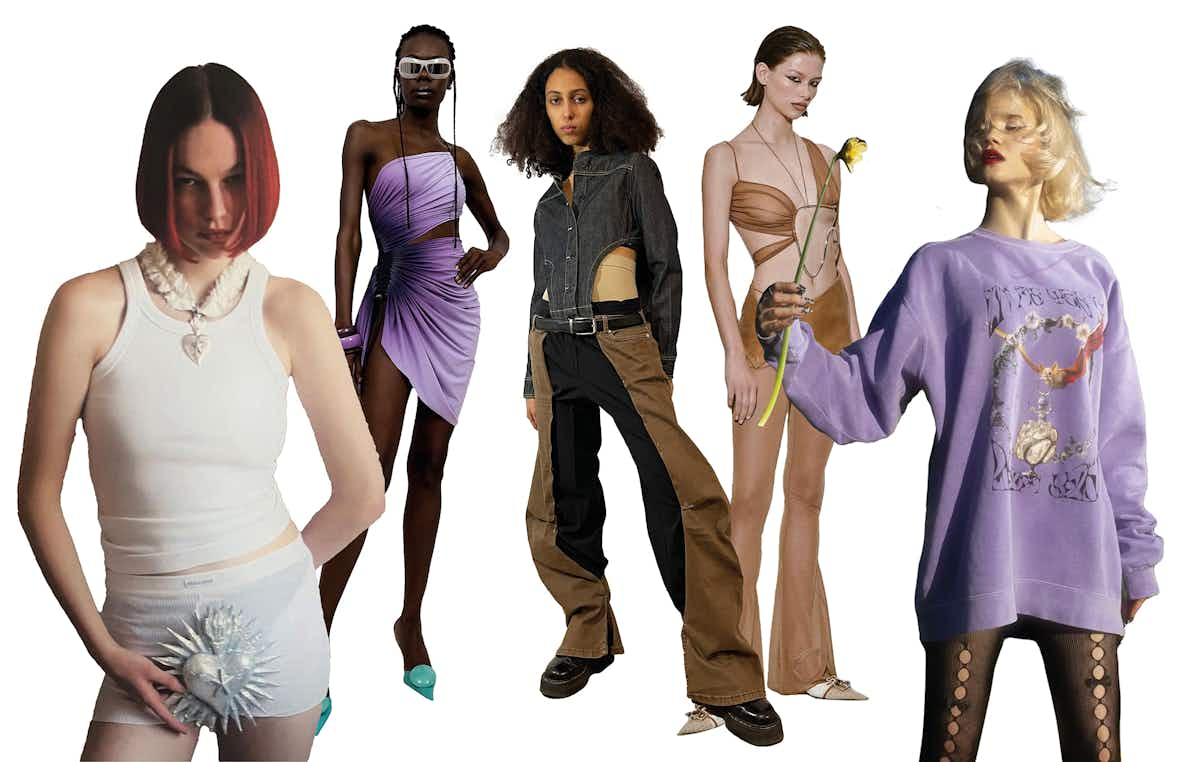 Set against protests, anti-abortion laws and "LGBT free-zones", these emerging designers are armed with bold statements, new ideas and transgressive style.

In Poland, against a political backdrop of queerphobia, anti-abortion laws and a fast-rising far-right, are a cohort of emerging fashion designers cutting through the noise. Faced with the grim reality of the country's conservativism, they come armed with irony, humour and defiance as their sartorial weapons of choice.
Patrycja Pagas moulds subtle yet strong silhouettes out of leather and metal, while Martyna Koltun's strange, sensual eveningwear has been appreciated by MISBHV and model Jazzelle (aka uglyworldwide). Fal-ash makes a case for chaos approved by Caroline Polachek, and NAWARA​.CO goes heavy – literally – on the accessories with metal bags.
Doom3k is all about post-ironic, internet-age references, while jewellery is handled by Hubert Kołodziejski's perversely elegant, hand-made resin pieces and the practical yet mind-bending pieces by ZWYRTECH, worn by FKA Twigs. And finally, shoes are Pollacki's poison, with hand-made, deconstructed footwear that takes ​'90s minimalism and drags it through the dirt.

Over here, we're saluting makers who all happen to be Polish. Though what connects them isn't just language or an eagle on a passport, but the defiance , innovation and hardcore rebellion. We'll have a shot of vodka to that.

Describe Doom3k to an alien.
Doom3k is more like the concept of living in the funnest reality enhanced by modern technology and enriched by the cutest art and the hottest 3000° design.

What gets your creative juices flowing?
Love is the source of all our creations. We just want to see people in the nicest way possible and let them express themselves through our brand, letting them be as freaky as they want to be.

What does the reality of having a brand like in Poland?
It's kind of a mission, creating the bubble or the security net. A fantasy world full of emotions. Supporting beauty in all forms and in the most inclusive way is super political per se.

What's your vision for the future?
We will stay positive ​'til the end, finding happiness in little things and something aesthetical in the harshest environment.

@doom3k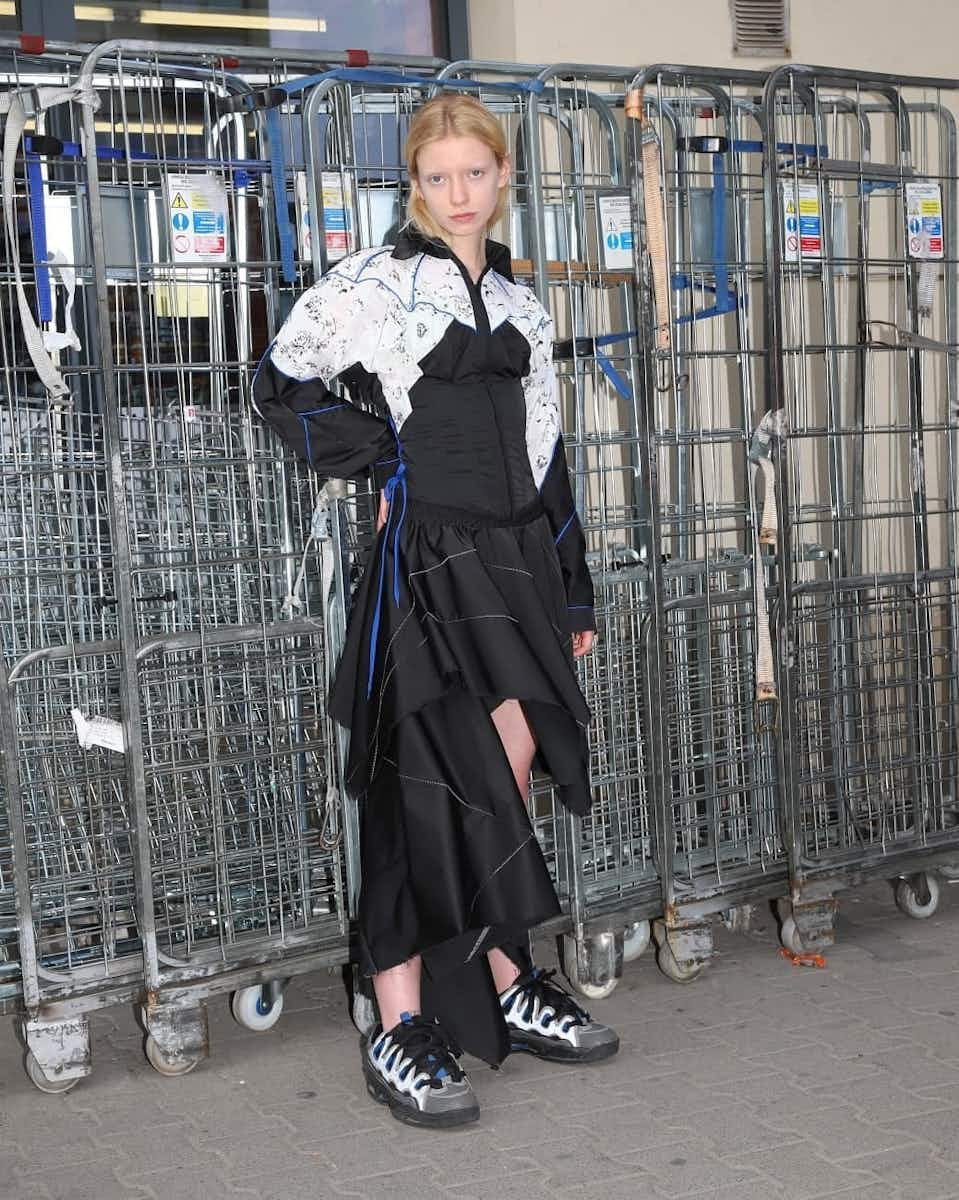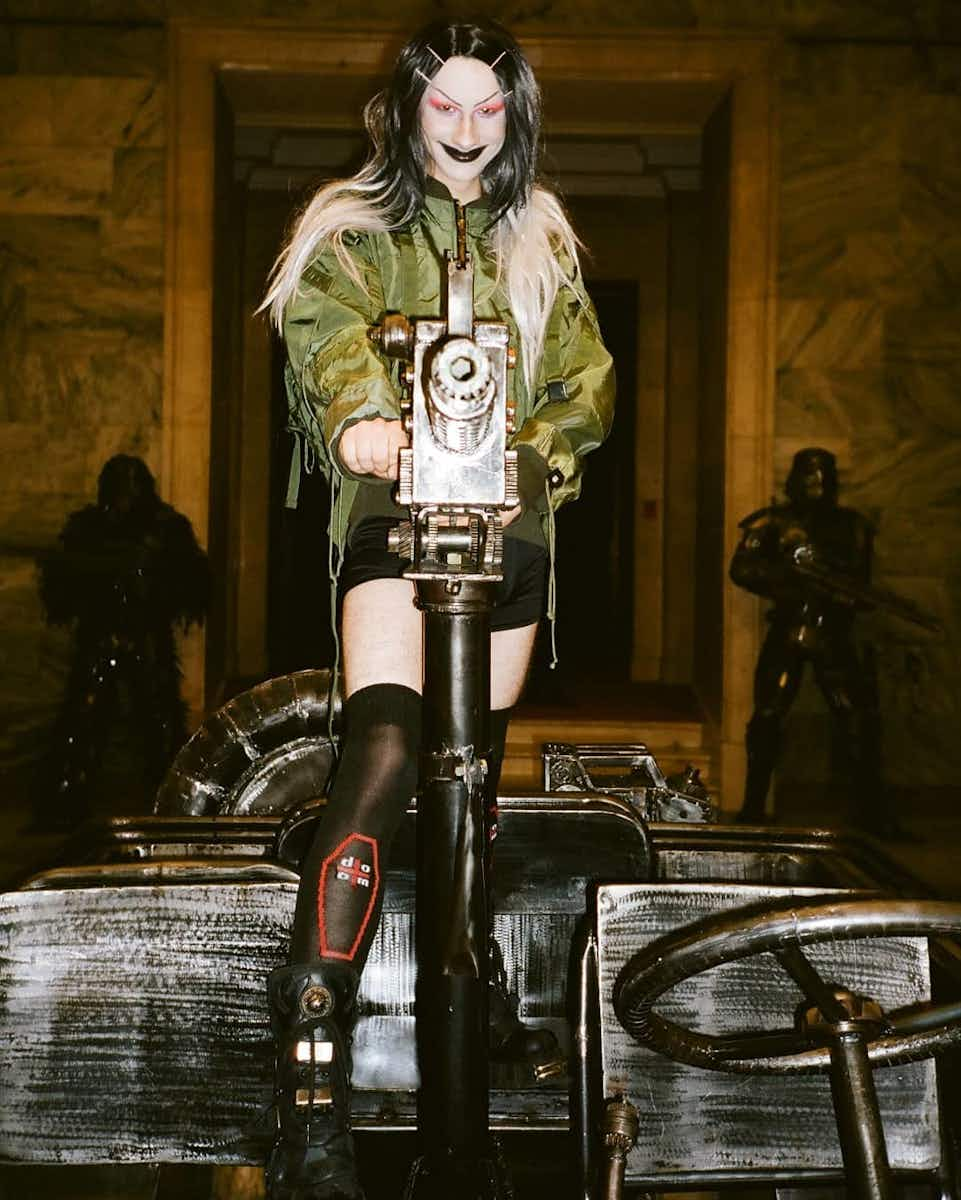 Where did the idea for Nawara​.co come from?
It started when I began to sew as a hobby and out of passion. I was getting more and more requests from friends about making products, and was marking them with my surname, so that's where the name comes from. There was no big idea of creating a brand. It happened quite organically with me and the sewing machine, constructing my designs.
Describe Nawara​.co to an alien.
Predominantly innovation and craftsmanship. Those are the two main themes that I focus on. I admire the traditional form of creating clothes and accessories, and I want to combine this with modern design. Everything is hand-made in our workshop, informed by an original way of creating clothing. Though, I want to explore the technology path as well, using the newest possibilities of production.
We have an ID Projector Bag that has a small projector inside that displays our logo under the bag. Also, our signature element is a steel carabiner included in every product. We also go in the direction of the personalisation of the product. We want to embrace strong individuality and make everything to order in our studio.
What does the reality of having a brand look like in Poland?
I would rather not enclose my brand in the tight definition of a ​'Polish fashion brand' or as a ​'fashion brand' in general. I'm going beyond the traditional brand concept, focusing more on design. A lot of brands here choose to revolve around hoodies and T‑shirts with graphics. We focus more on the artisan and design aspects. Limiting it to just clothes would close this concept in a bubble. I want to be more open. Also, in the future, we're planning on producing steel furniture. We want to show people that we're not just a clothing brand, but focus on technology, design and innovation, too.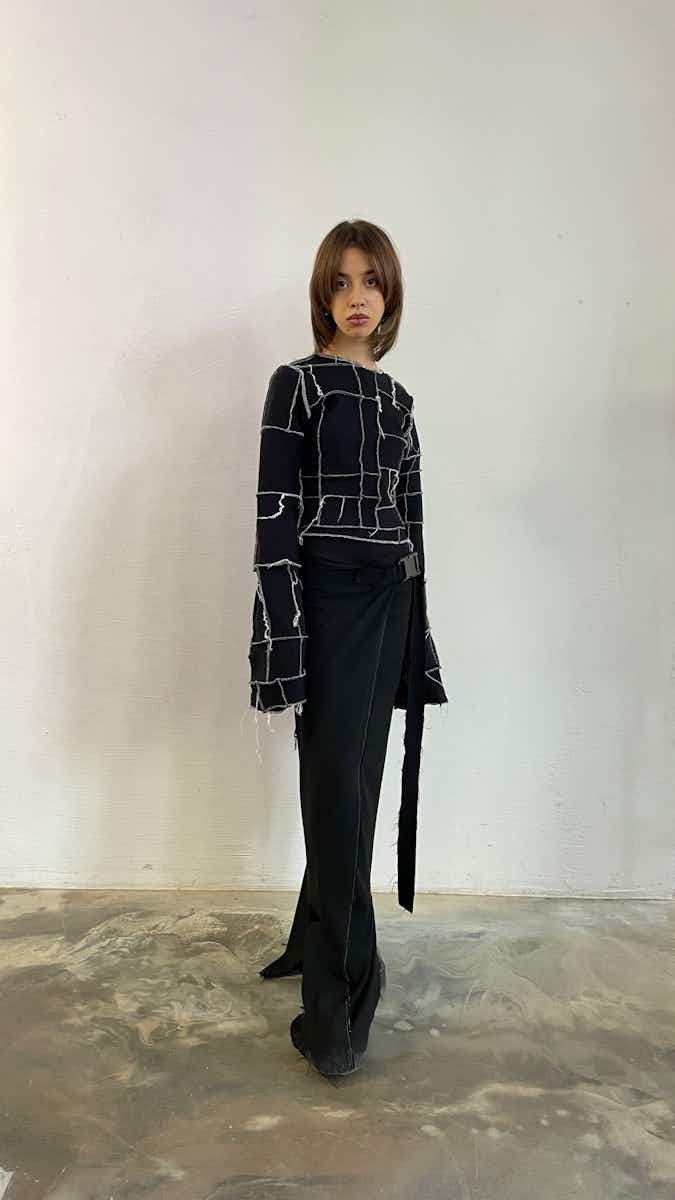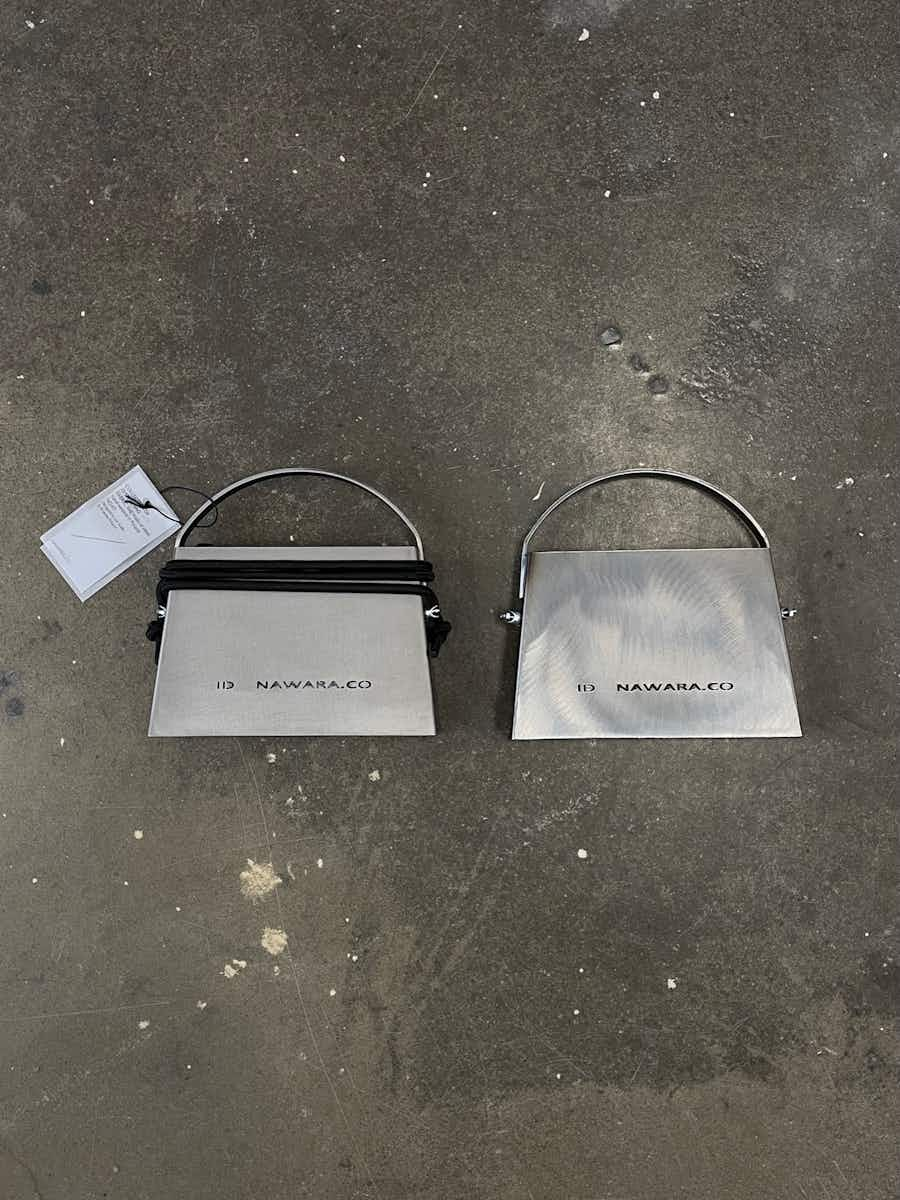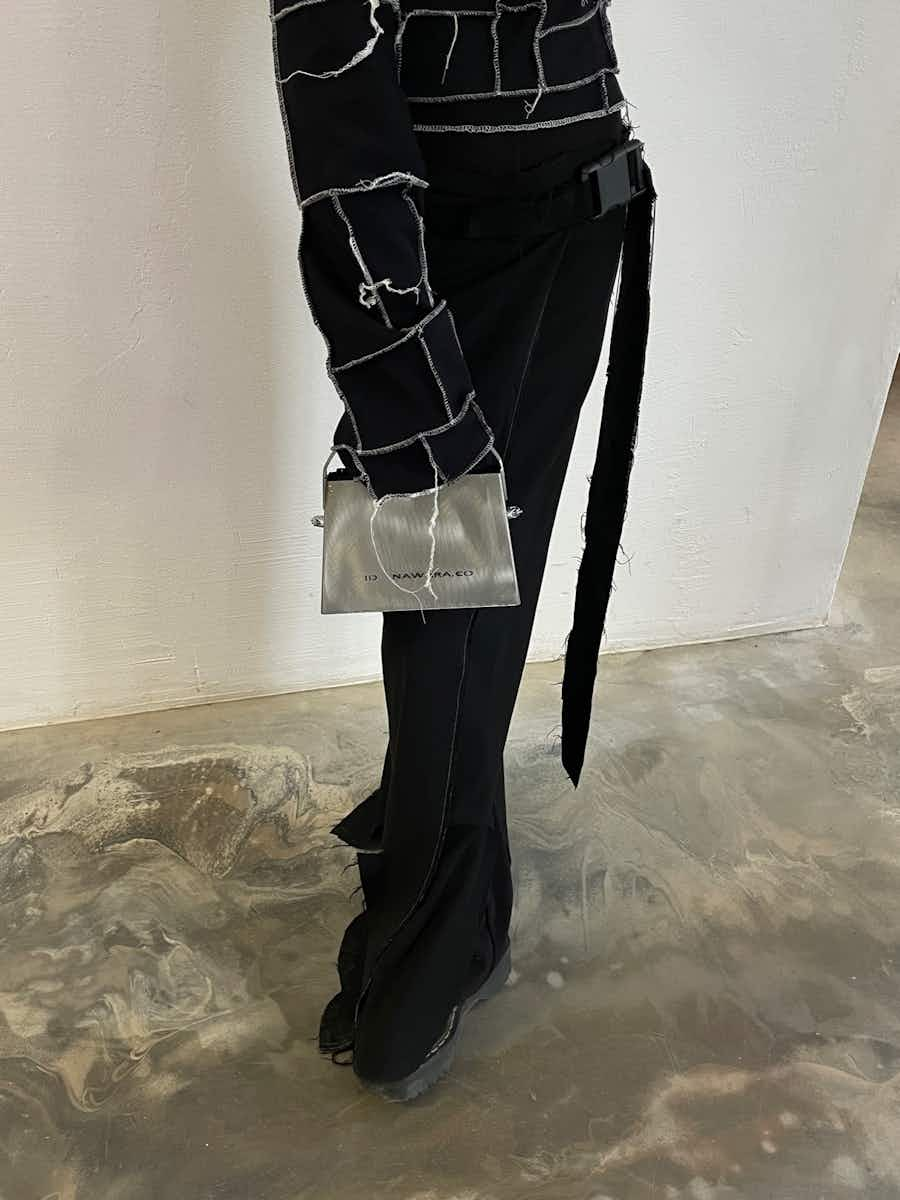 Why did you start making jewellery?
Jewellery seemed like a cohesive concept in my head. Sometimes clothes can be a background for a jewellery piece that is a wearable piece of art on a person. It has always been the role of jewellery anyway. In ancient and tribal times, it was a decoration making one stand out. It was deeply connected to hurting one's body. Now, you can wear an ear cuff, but back in the day, you had to pierce your own body. The tribal people have had a lot of holes in their bodies only to wear jewellery: beauty from pain.
What gets your creative juices flowing?
There are a lot of different things that inspire me: films, horror, sex, and human sexuality. I don't like the obvious. The transparency of my material is an important element of it all and its form, and the sharpness of it, too. I can't reference a single inspiration, but all of it is coming out of me, refined. I have things that I like and alter everything to my inner sense of aesthetics. It can be everything, even old posters or scenes from a porno.
What is your vision for the future?
I took some steps in the direction of future growth of my brand. Alongside the transparent material, I want to go back to silver. I've started working on those projects. They are based on the current forms, though I plan on evolving them as well or making something completely new. My forms are quite big because the material is not heavy, but silver is. That's the first new direction I want to go in. I miss working with fresh forms as I have worked on my current style for three years now. I also want to work more on campaigns and branding, to be able to open up my vision to people even wider.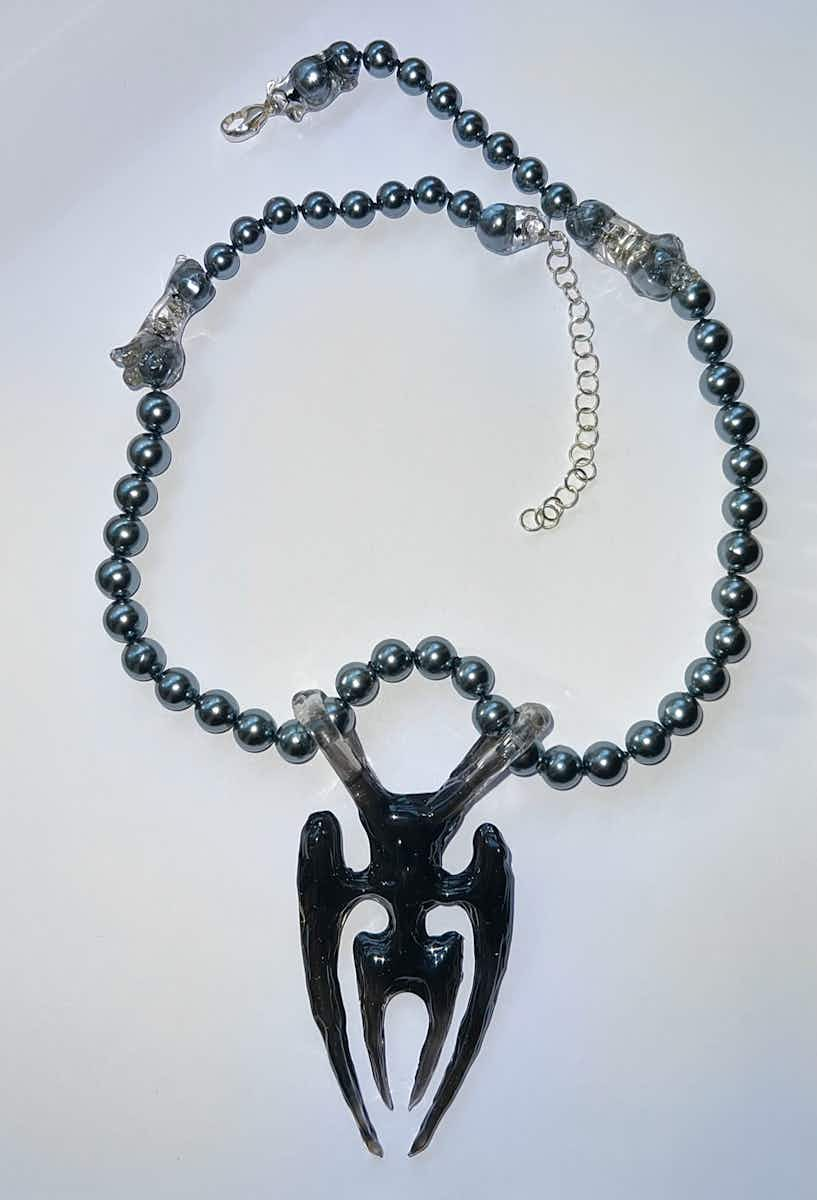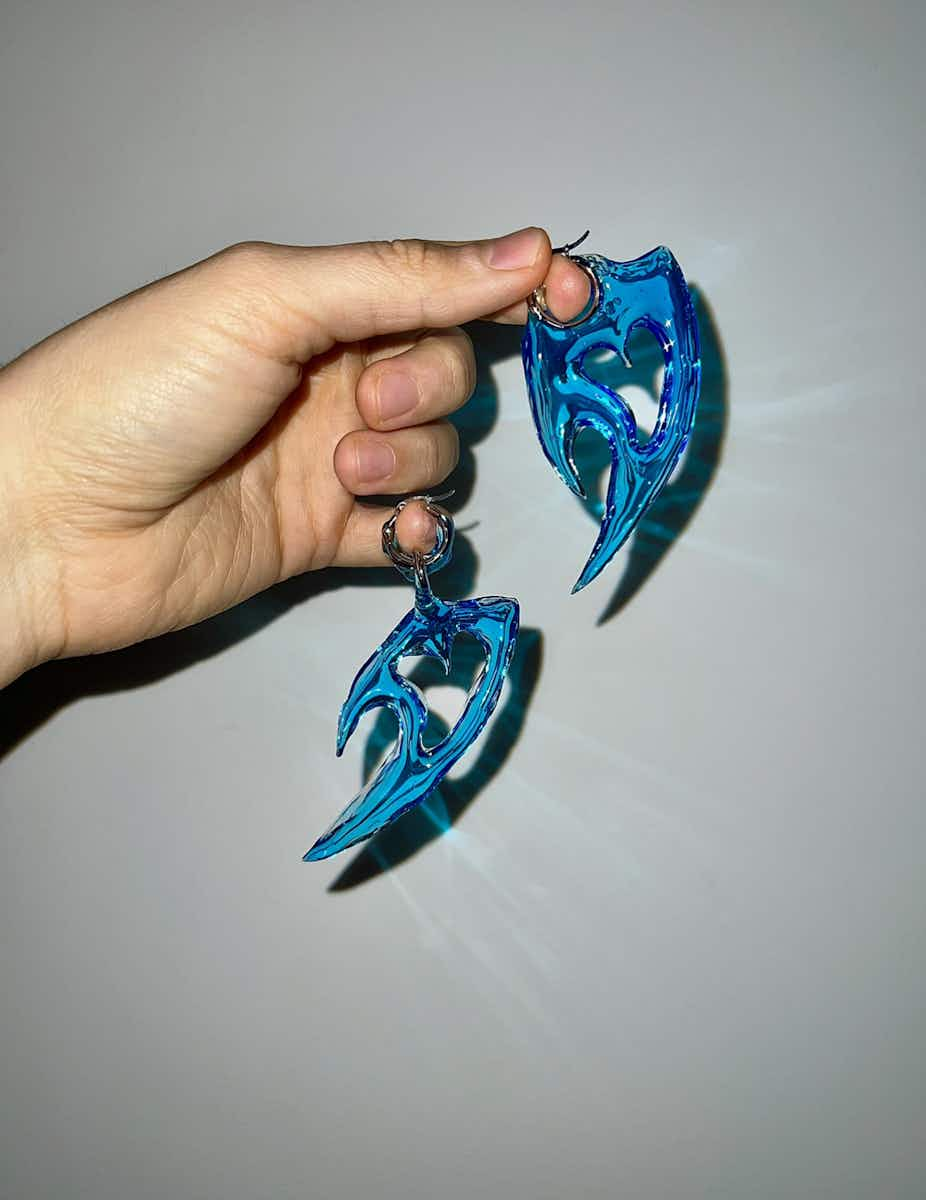 Where did the idea for Fal-ash come from?
Przemysław Falarz: We'd been trying to do something together for a long time. There were a few projects that we worked on. In the end, Fal-ash was created by coincidence. At that time, we stopped thinking of any more fashion projects.
Paulina Szczepańska: Then, the impulse came.
Describe Fal-ash to an alien.
PS: The world of our brand is colourful. That's really important for us.
PF: We have both always really liked colours…
PS: …and gradients. We like playing with them and putting them together.
PF: We had problems during university because of that. Not all of the lecturers liked our colour combinations. Our style of colour mixing comes from the Internet, its aggressive colour combinations, and the ​'80s. I've recently heard that bold and neon colours were only introduced into clothing in the ​'80s.
PF: Recently, we changed the Instagram bio to ​"Sexier". It's important to us that our clients feel sexy in our designs.
What does the reality of having a brand look like in Poland?
PS: We have fewer possibilities of meeting people in the industry and becoming recognised internationally. The truth is that we're not really selling a lot on the Polish market. We don't have a lot of orders from Poland.
PF: We're working in our bubble: working, working and waiting for the effects. Though, the possibilities of having a business from a financial perspective are bigger. It's easier and cheaper to have a business in a country like Poland and sell internationally.

PS: On top of the attitude and aesthetics dominating in Poland, it's also pretty cold here.
PF: True. We're not creating outerwear yet. Also, our garments expose the body a lot. It's a bit extra. People in Poland are not ready for that yet.
PS: It's difficult to escape the thought that if you decide to wear something bolder, you'd feel like you're being judged by someone. In really big cities, there's so much going on and so many things that people have seen that it's not a weird thing for a girl to leave the house without a bra. At least, I imagine that you can disappear in the crowd.
PF: It's changing, though. There are more young people in Poland who are willing to experiment with fashion. Also, there are not a lot of young people that can afford expensive garments because our prices are set more to West Europe. Perhaps, also the style of our clothes doesn't pair with Polish trends.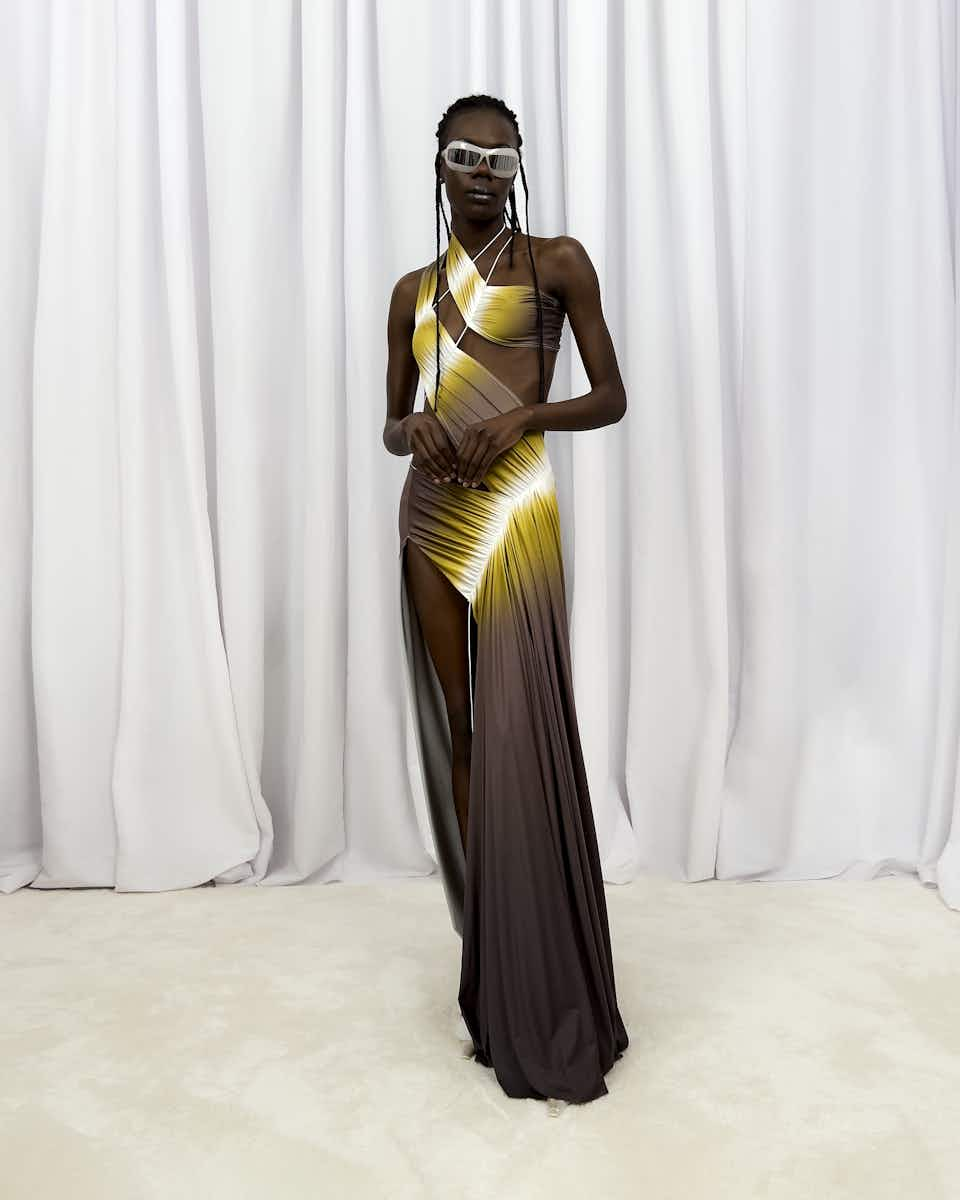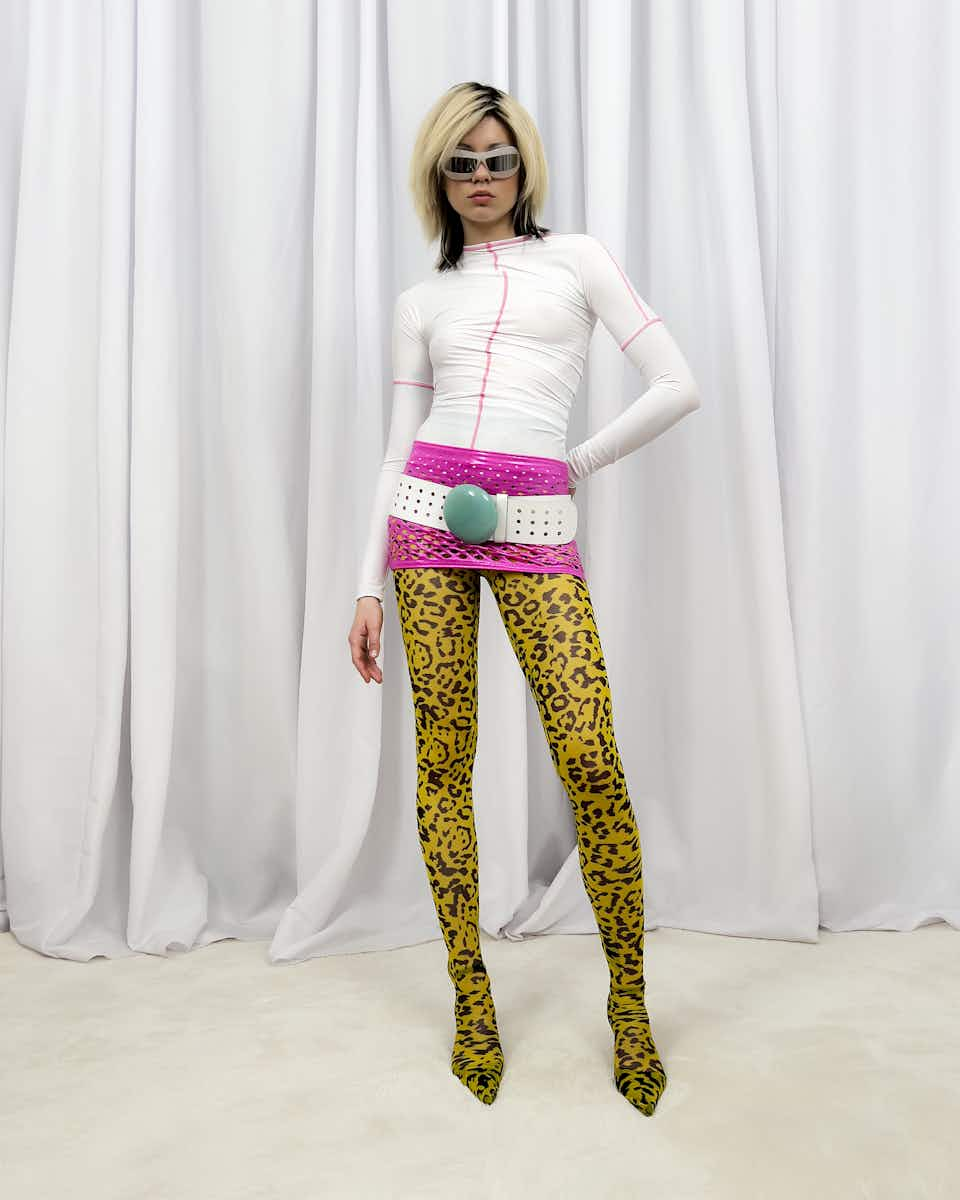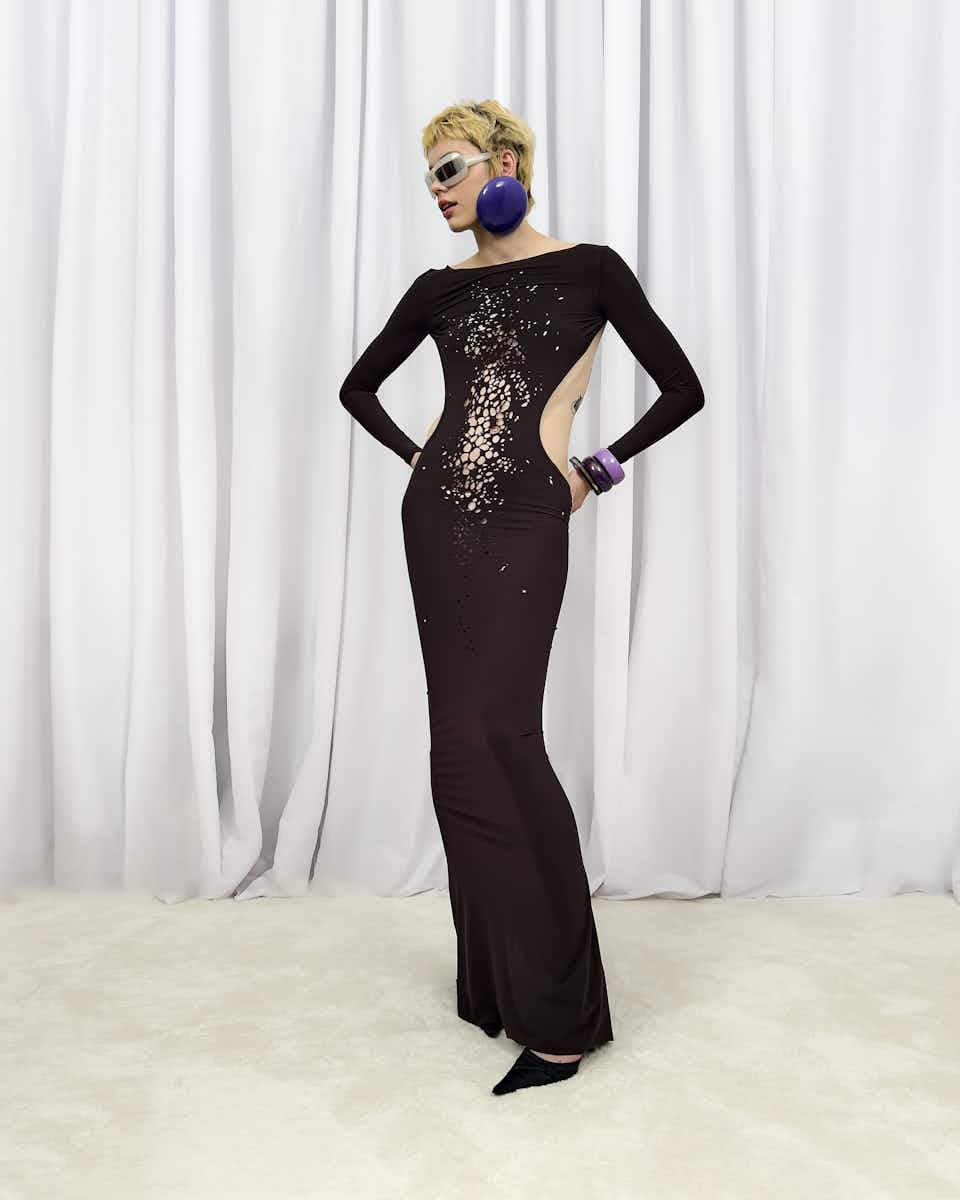 How did the idea for Zwyrtech come about?
One time in Berlin, I was at a flea market with my friend and I saw this bug in resin. They used to be sold with magazines for kids as collectable pieces. Inspired, I came up with a belt. It was the first fashion piece I truly enjoyed making.
What inspires your process of creation?
I recently realised something – not an inspiration, but the design goal. It's something that Rick Owens said in one of his interviews for his homeware collection: he wants it to be something that you can look at and not know if it's a futuristic piece or an ancient piece. You can't decide which one it is if you don't have the context for it. I like that idea and that approach to things – it's something that I'm trying to achieve with jewellery, as well. As I switched the silver out, I searched for inspiration in museums and ancient jewellery. I love how the metal reacts, and all these heat-treated parts. I don't want to hide [the process], I want to expose it. That's a big part [of it].
What does the reality of having a brand look like in Poland?
Everything comes from the fact that you want to know yourself better by creating. You start doing things just to know yourself better, to see what you're capable of or to see where it's going to take you. It's not about how famous you're going to become or how well it will go. At least I hope that's the initial thought.
In the UK, you see people dressed well, or at least in different designers, and they pay attention to the quality of stuff because it was a wealthy nation so they could afford things like that. They always have great craftsmanship. It just got lost in Poland during the communist era, and even more when we finally got out of it. We wanted to be so much like the United States – everything mass-produced. People wanted changed because there was no choice before. There was no such dramatic change like this in the UK or America.

That's why Poland might be special in this area, or lacking and slower. It needs to rise from the ashes and into an aesthetic appreciation of things. That's the biggest problem when working as a creative in Poland, because there is not much of an audience who can appreciate it. Some young people are more aware of things because of the internet. They have this craving for something new, something fresh. They're happy to explore. You also need to be brave and bold to wear some stuff out on the streets, right? It takes self-awareness. Just the pure confidence to do what you want to do.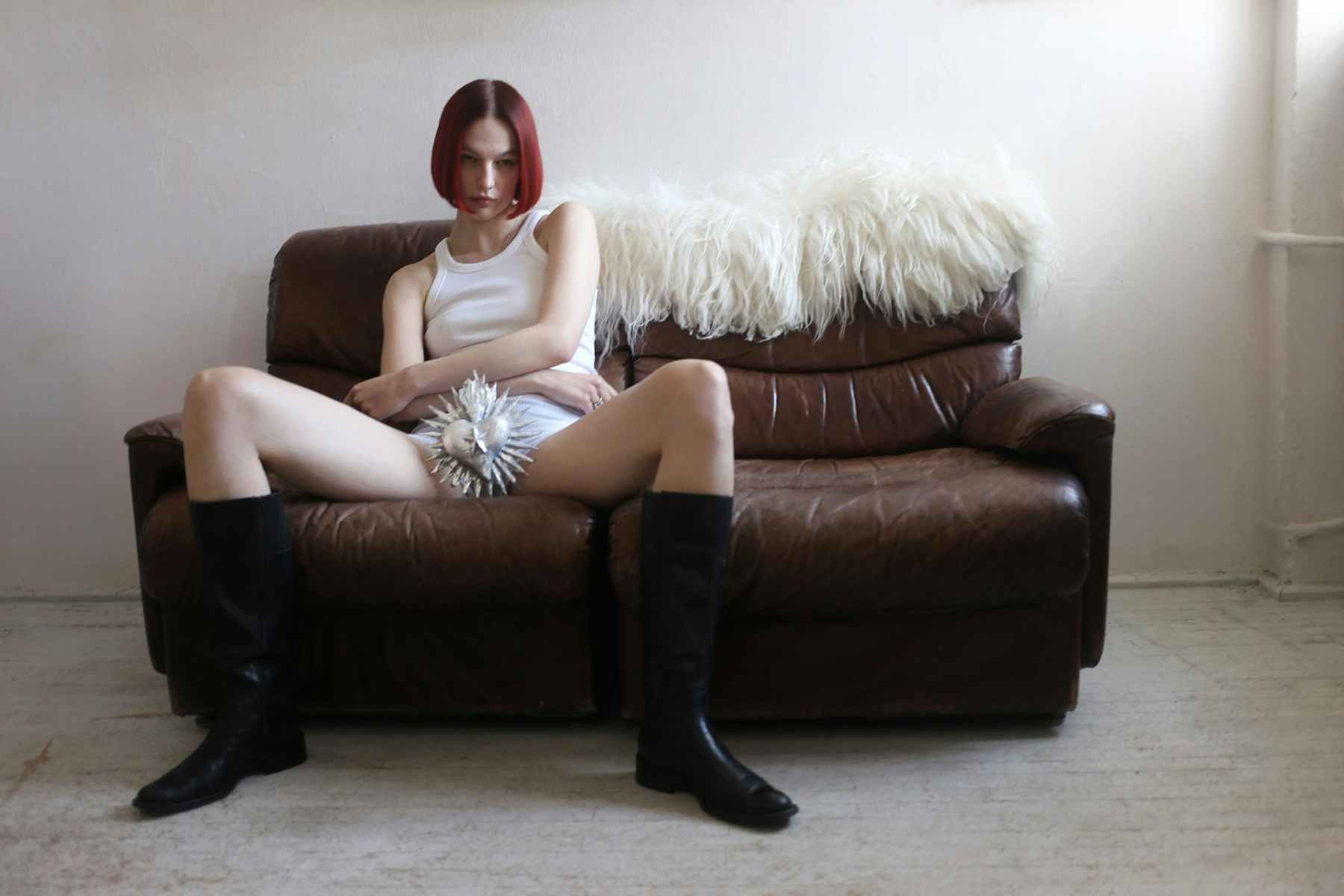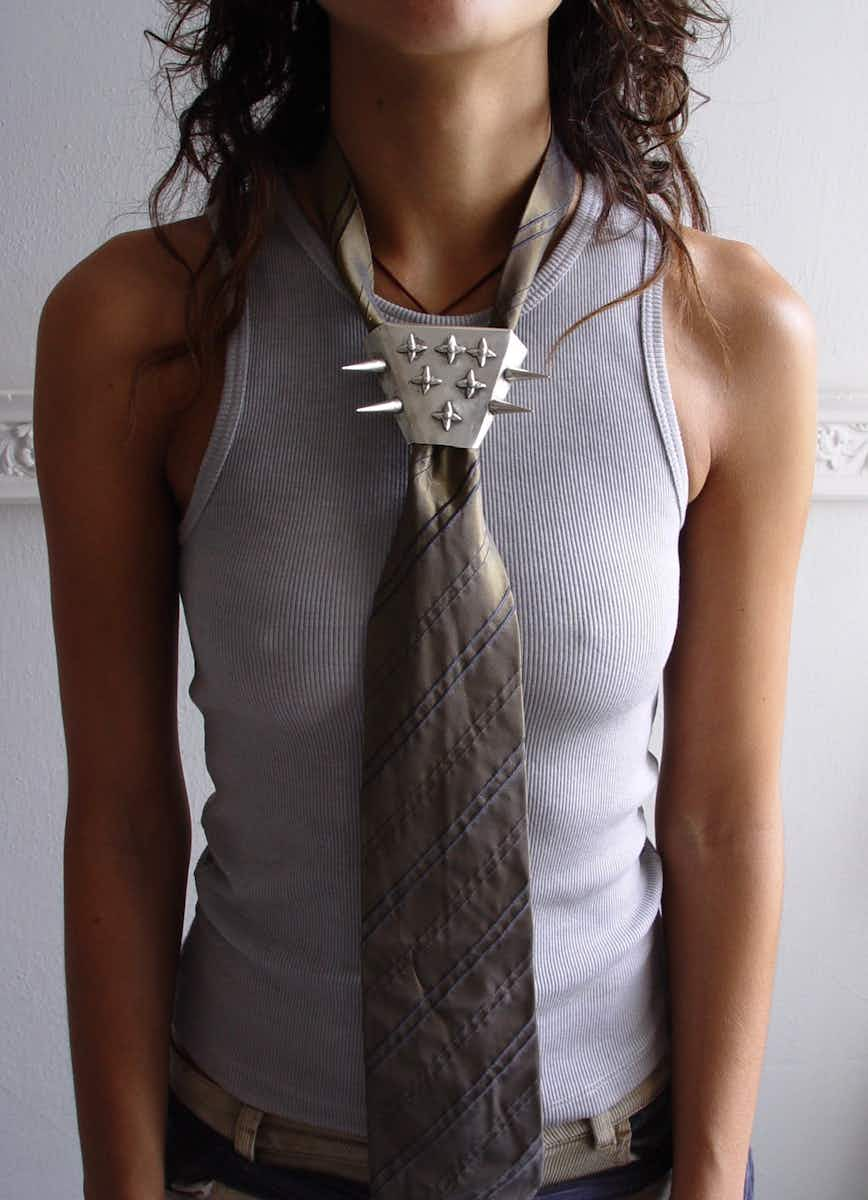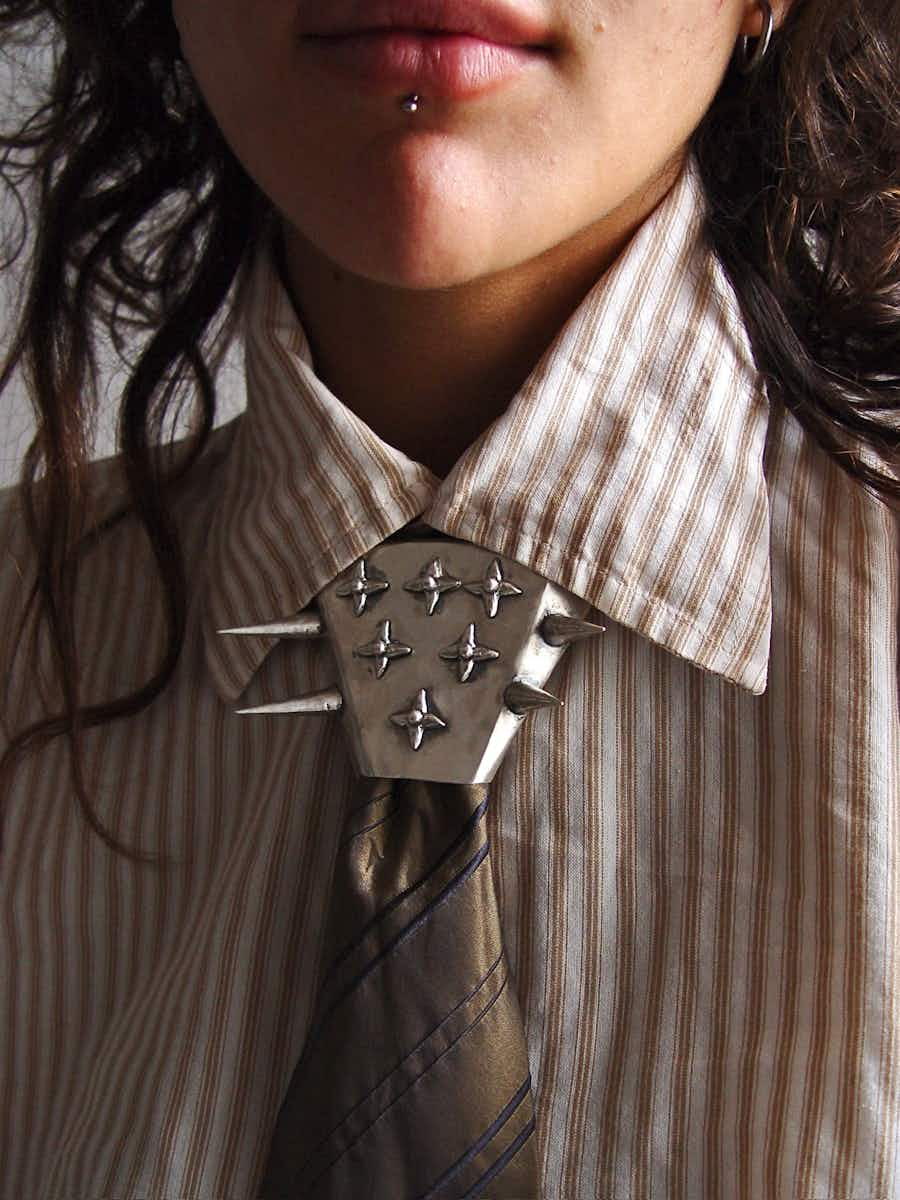 Tell us about Pollacki…
I always had an inner need to create something physical and real: a combination of functionality with aesthetics, art with the hard reality of everyday usage. The time to make it happen came nine years ago. I started to make my dream come true, learning the basics of design, construction and all 200 steps to create a pair of shoes. Since the beginning, I knew I wanted to make them in a traditional, craftsmanship way in small quantities.

What gets your creative juices flowing?
It used to be workers boots from the beginning and first half of the 20th century, rather heavy with punk notes. Right now, I'm mostly inspired by shoes with slightly higher heels – it offers more possibilities for design. I like to work on improving a particular piece. The opportunity to transform every element, work on details and sculpt heels in leather, wood and, recently, metal, allows continuous creation and minimal changes that eventually lead to a new pair of shoes.

What's your future looking like?
It's the same as it is now. I never wanted to and never will build a big brand that would have to eventually be compromised and switch from hand-making to mass production. I like what I do.
Describe Martyna Koltun to an alien.
When I create, there are no right or wrong answers. I am very inspired by architect Oskar Hansen's theory, which means that I do not create a closed work of art but build the possibility of context and interpretation. A work of art with an open form is always ready to find itself in new circumstances, with a changing reality. The body, society and open form are the universes that I find moving between the most interesting.

What gets your creative juices flowing?
There are a lot of inspirations, constantly changing. Stories, people, the art world, colours, movement, impressions, books, Instagram, conversations and sometimes the scale of the possibilities. But most of all, the process itself.

What does the reality of being a fashion designer look like in Poland?
Poland is not a country where fashion is a national asset or a revenue-generating sector of the economy. Schools are just [being opened] and there is certainly less work, but there is also less demand for work. The whole industry looks different. I once read an article by Angela McRobbie about the fashion industry and how politics affects creativity. I could identify with it regarding the situation in Poland. Poland seems to be more focused on micro-enterprises, mostly very, very small, independent and self-funded fashion businesses that have opportunities and often develop into mid-sized brands, as opposed to the big fashion houses which do not exist in Poland at all.

This incubator scene has its charms, and so do the bigger brands, but there's also a relationship between the two. If you want to find something interesting in Poland, it is possible!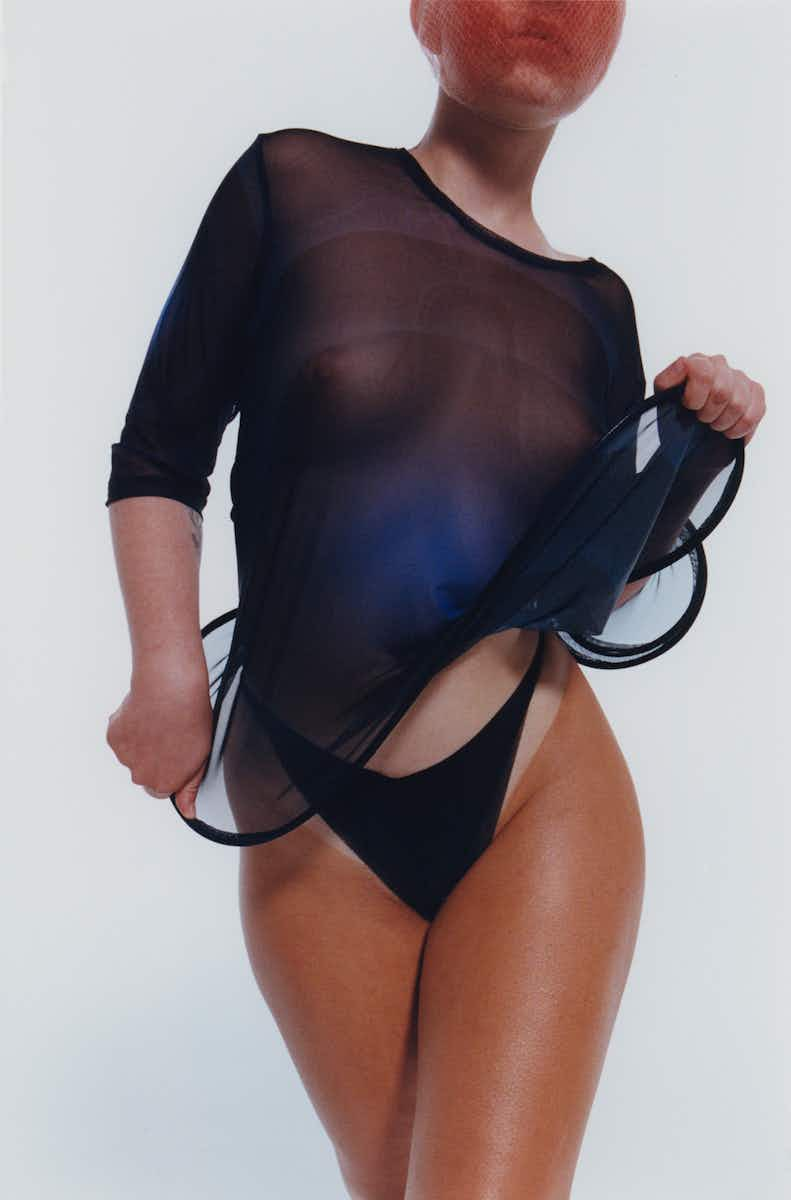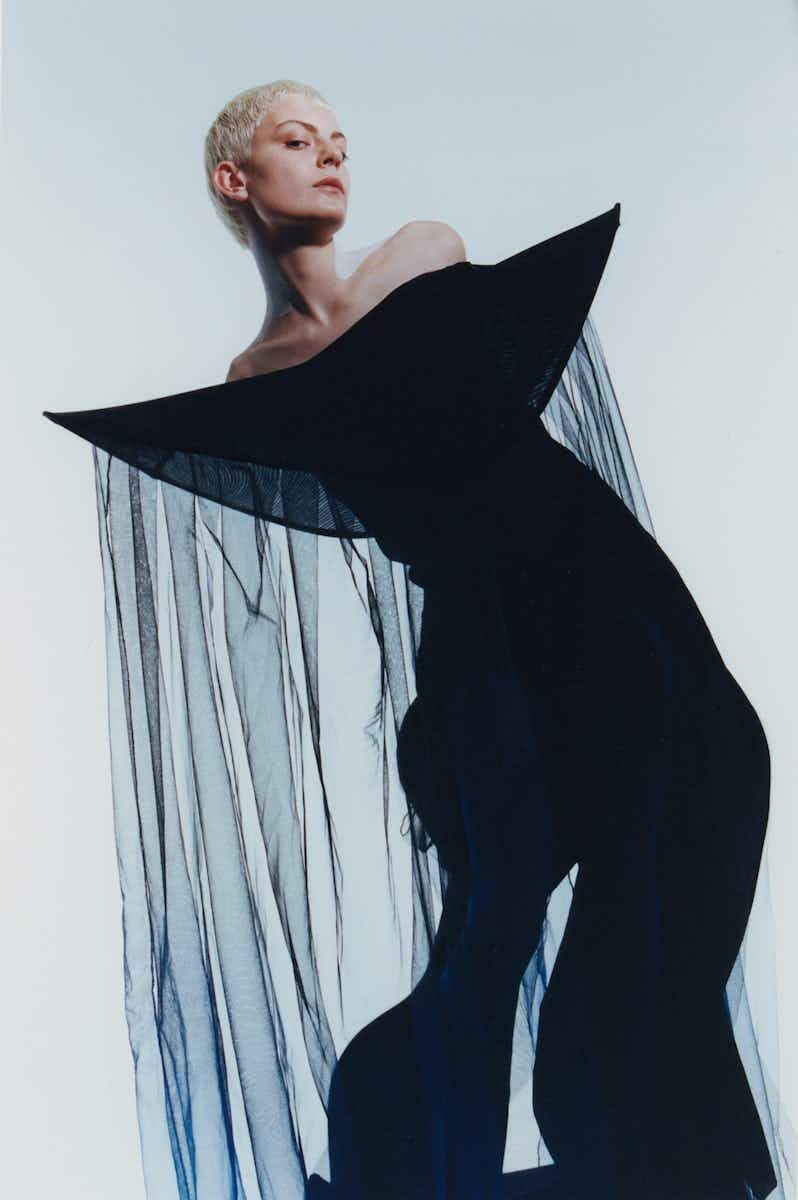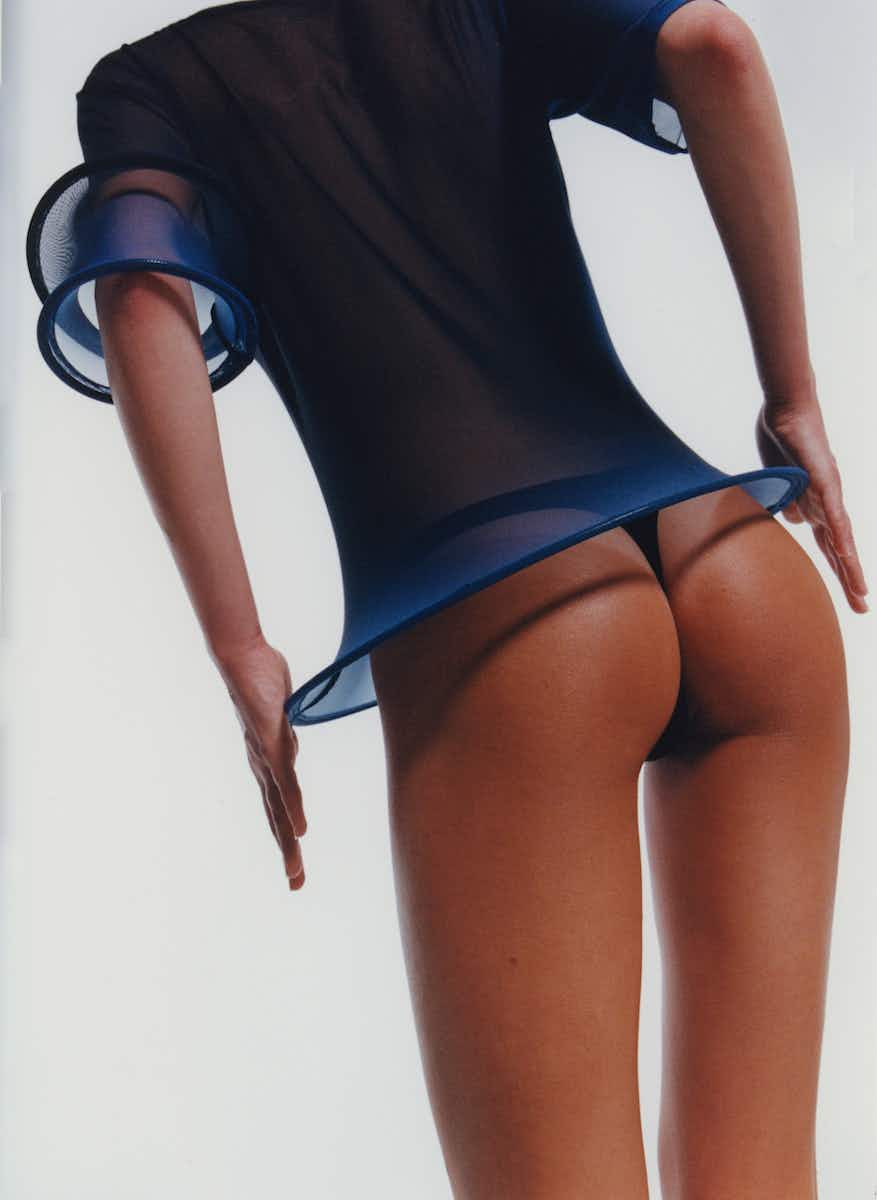 When did you get into fashion?
I always liked art and drawing – it was my method for expressing myself and my creativity. As a teenager, I got into pop culture and watched a lot of music videos and programmes that inspired me. One of them was Jay‑Z and Pharrell's Change Clothes. The chaos and glam there, in comparison to everyday reality, was magical for me as a young person.
Describe Patrycja Pagas to an alien.
In the centre of everything I create is a woman. Women inspire me a lot; their bodies, their beauty and their power to be strong and gentle at the same time. That's what I want to show in my designs. Bold but simultaneously subtle silhouettes. I was raised by strong women that, naturally, were role models for me. That's the kind of woman I want to dress. I want to make clothes that serve as armour and give women even more self-confidence and the strength to feel special.

You moved from Poland to London. How do the two compare in terms of being an independent designer?
When I left Warsaw to start university in London, I hadn't had a really good experience with Polish fashion – it was quite restricted and not very experimental. It's due a lot to the older generation not being open to bolder garments or outfits [that are] ​"too shocking". Designers are often criticised for projects [that are] too controversial. It blocks creativity and doesn't allow the freedom of creation.

The majority of designers in cities like London or New York have a better chance of exploring their full potential without the fear of being judged by generally accepted standards. Though nowadays, when visiting my family and Warsaw's city centre, I see that young people understand fashion quite well, are creative, don't buy only fast fashion and experiment with different styles, mixing them and reinterpreting them as their own. It's inspiring. For sure, a lot has changed in the Polish fashion scene. Perhaps it's not as visible in the media, where fashion is still very conservative, but the street style, and some young artists, represent a new, braver generation.

@patrycjapagas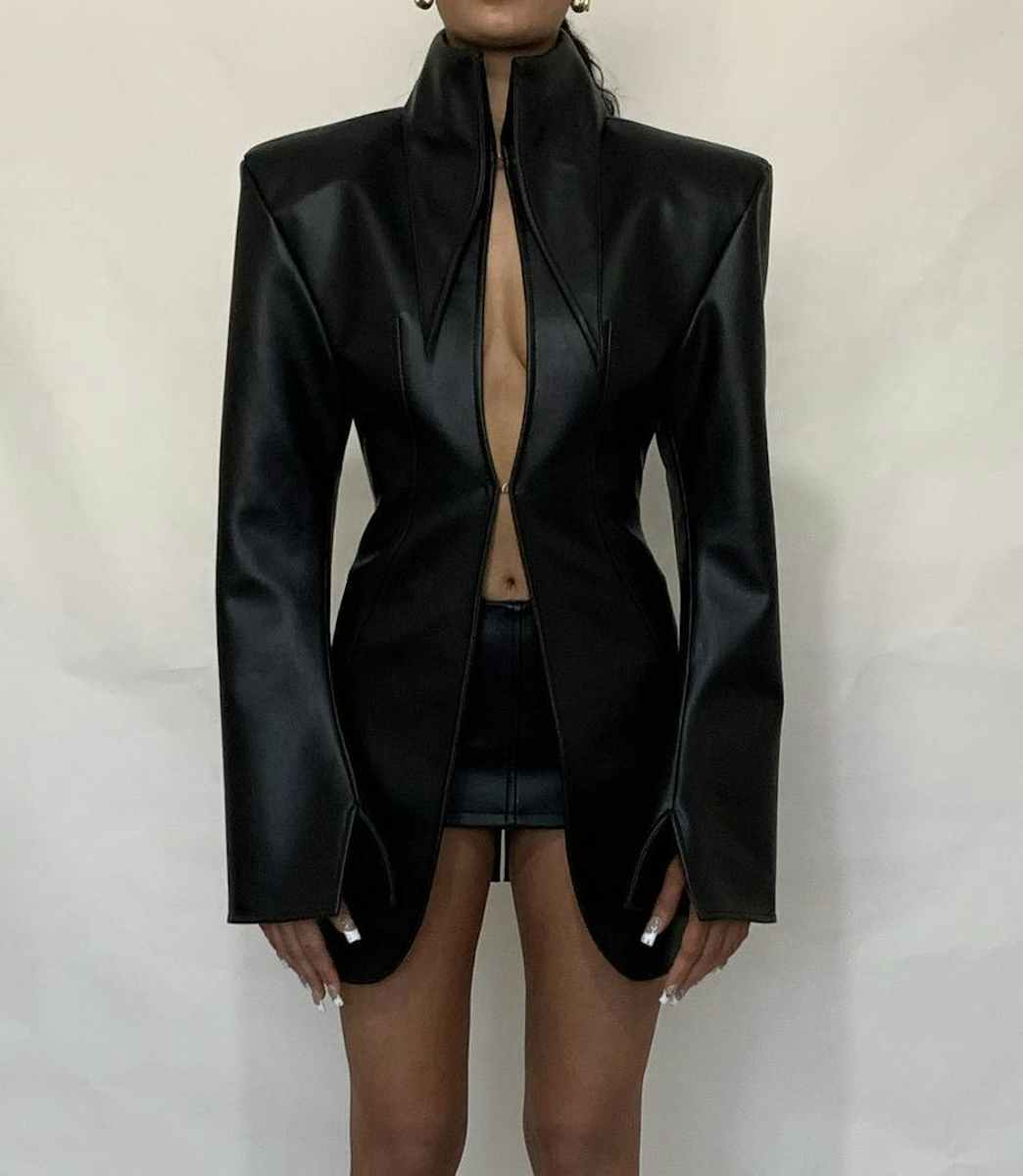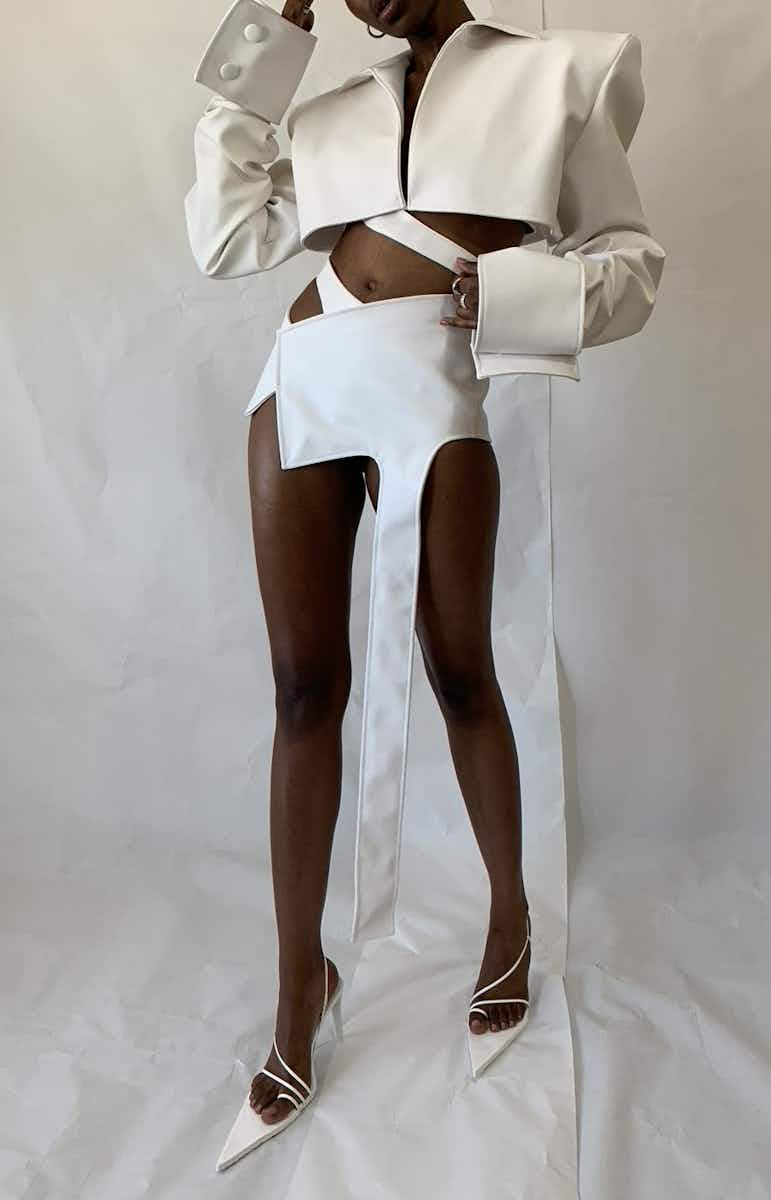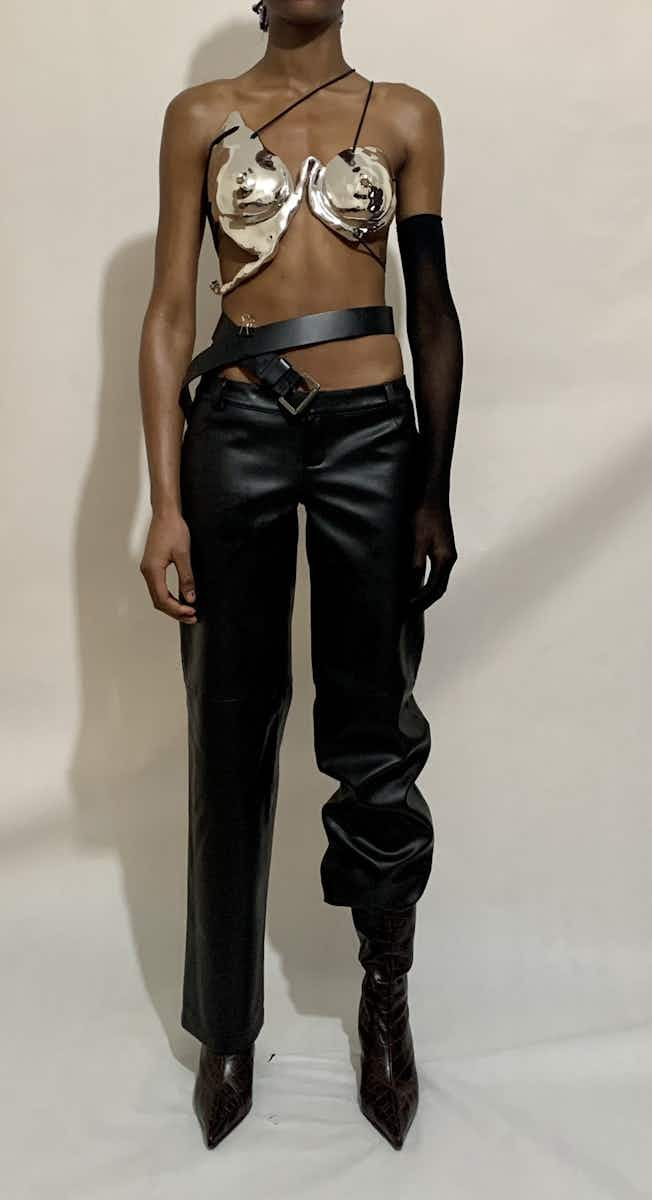 More like this