Eleven minutes in heaven with knitwear designer Katya Zelentsova

Having just released her frisky AW22 collection and its accompanying lookbook, the creative answers 11 questions on ghosts, party tricks and celeb crushes.

"I probably shouldn't be telling people this, but I've been working on this collection for, like, two years," says designer Katya Zelentsova of her latest drop. Having been on a pursuit to make knitwear sexy since she graduated from Central Saint Martins in 2020, she's amassed die-hard fans through her saucy, subversive takes on crochet. Think crotchless leggings, wraparound crop tops and hyper-feminine knitted finishings.

Now, she's releasing her AW22 collection and its accompanying lookbook, shot by Wynston Shannon. ​"The mood is staycation central," she says. Like so many others, the pandemic was the first time the 27-year-old didn't go home to visit her family abroad for a year. She had to make do in London and staycations were the only relief. ​"You're lazily packing for a few days away, but somewhere close to home. There's warm light weaving through the mid-century stained glass windows and cracked mosaics, and flowers of every kind."

Zelentsova flicked through various ​'80s knitting magazines for inspiration, taking in the chunky floral crochets and scallop edges of the ​"how-to" guides. But in her collection, those references are less frumpy, more frisky, in two-piece skirts and tops that just about cover the boobs. ​"I was also looking into a mix of casual and eveningwear jersey draping for this collection," Zelentsova says. ​"Something you'd throw on for your evening stroll around the resort's gardens."

While the designer's previous collections have been rooted in the pulsating clubs she's often frequenting on weekends (and school nights), this season is all about putting down the pints when you've overdone it and spending a long overdue four-day weekend sat by the pool with a sore head. ​"Dresses worn as skirts, bodysuits as trousers… you've only brought a small suitcase with you," she says. ​"Spice it up!"

Below, we get into the head of Katya Zelentsova.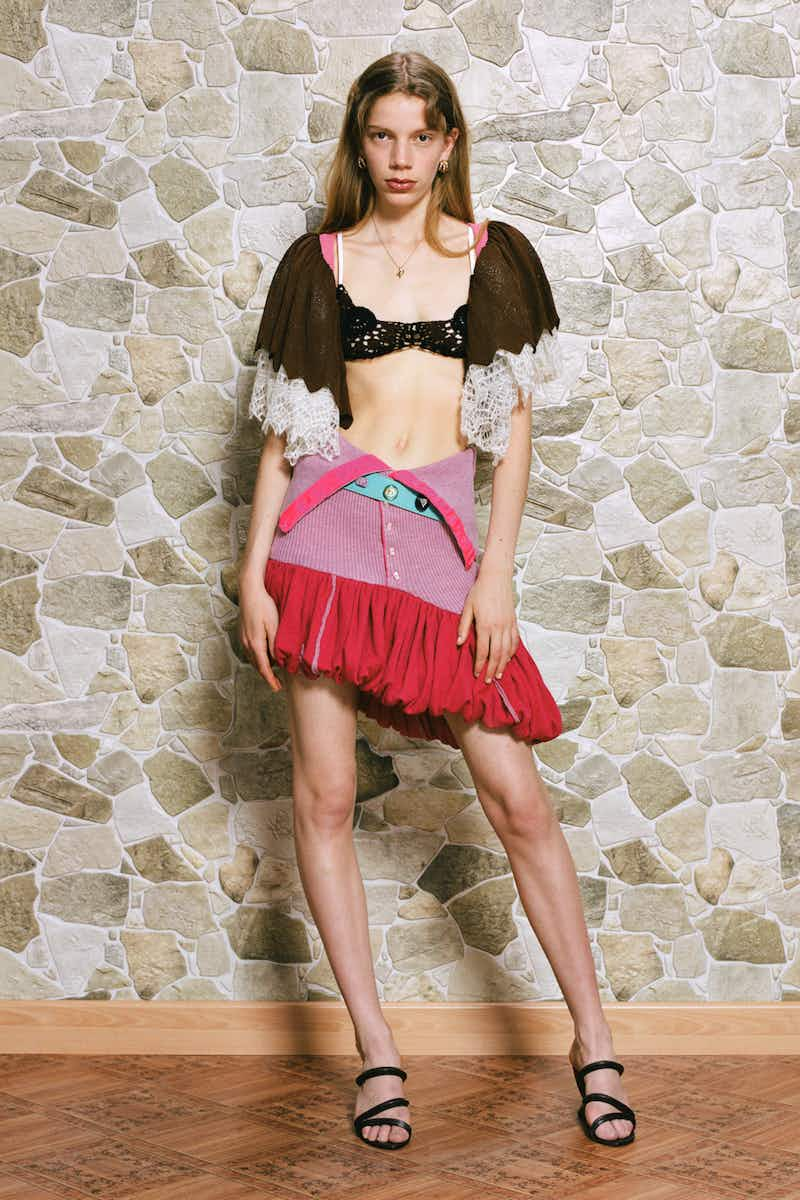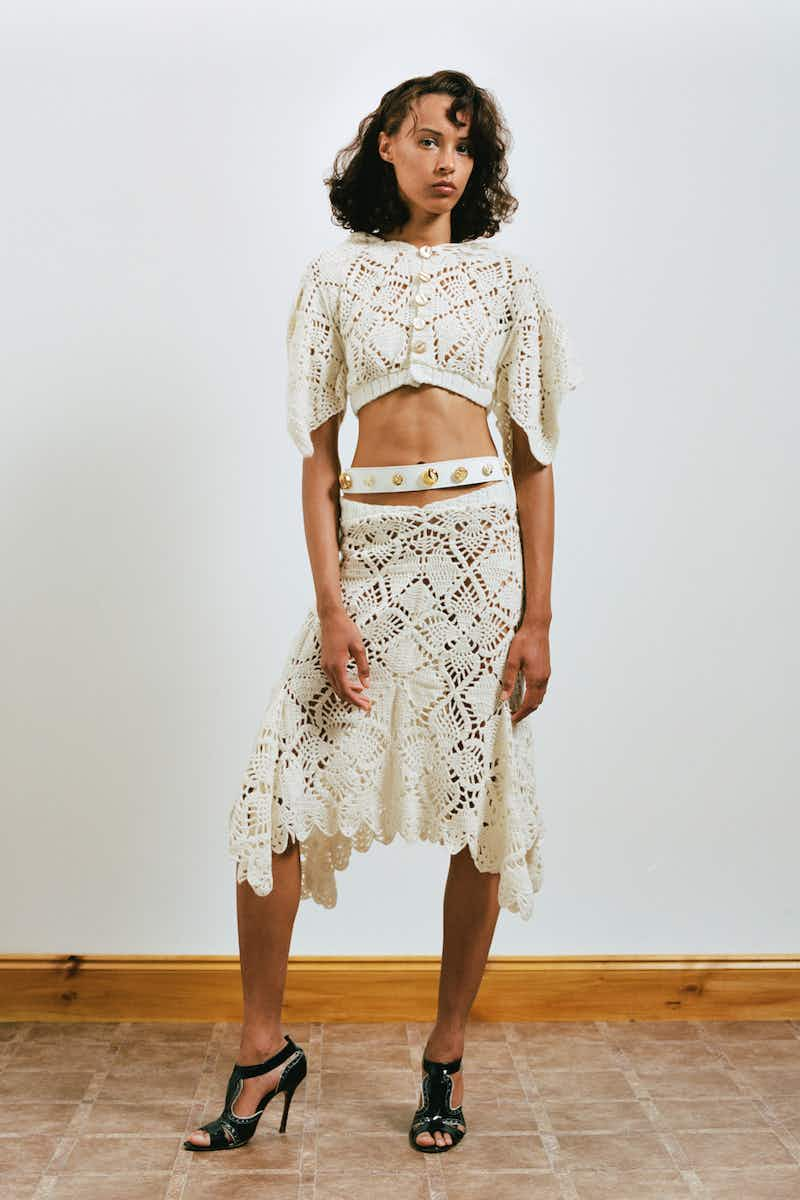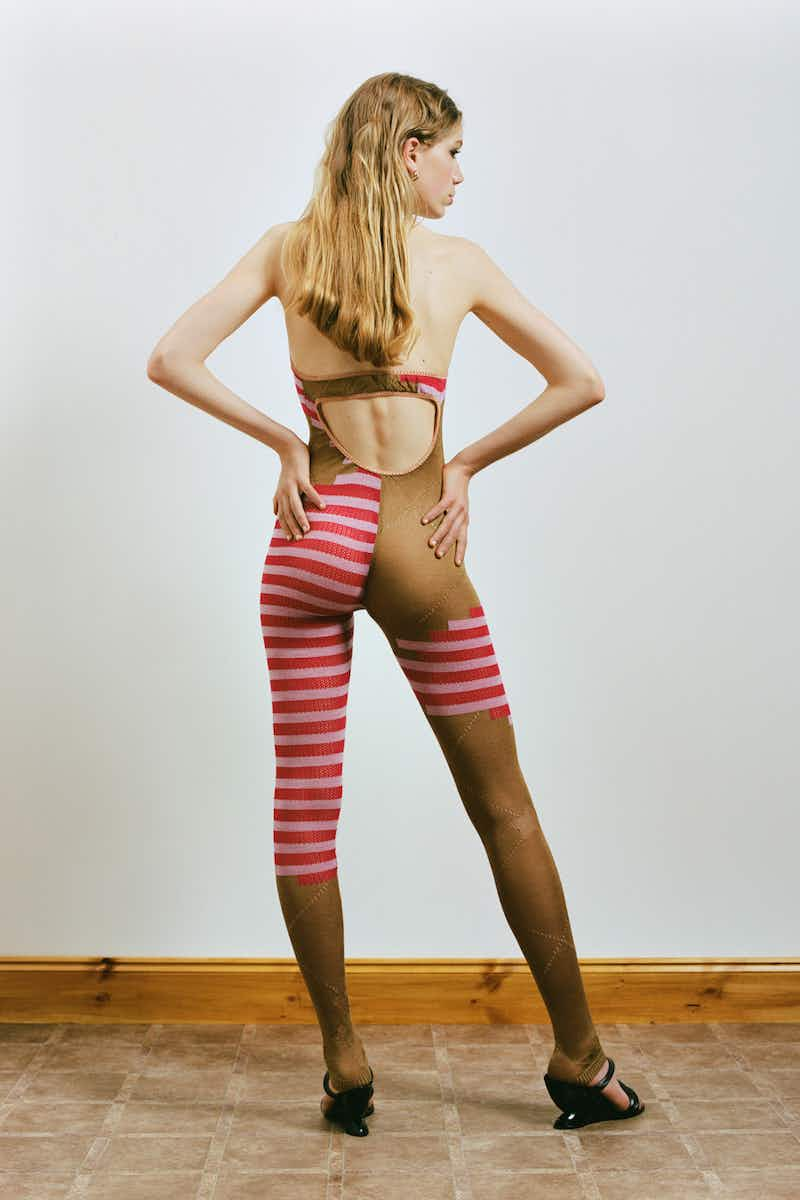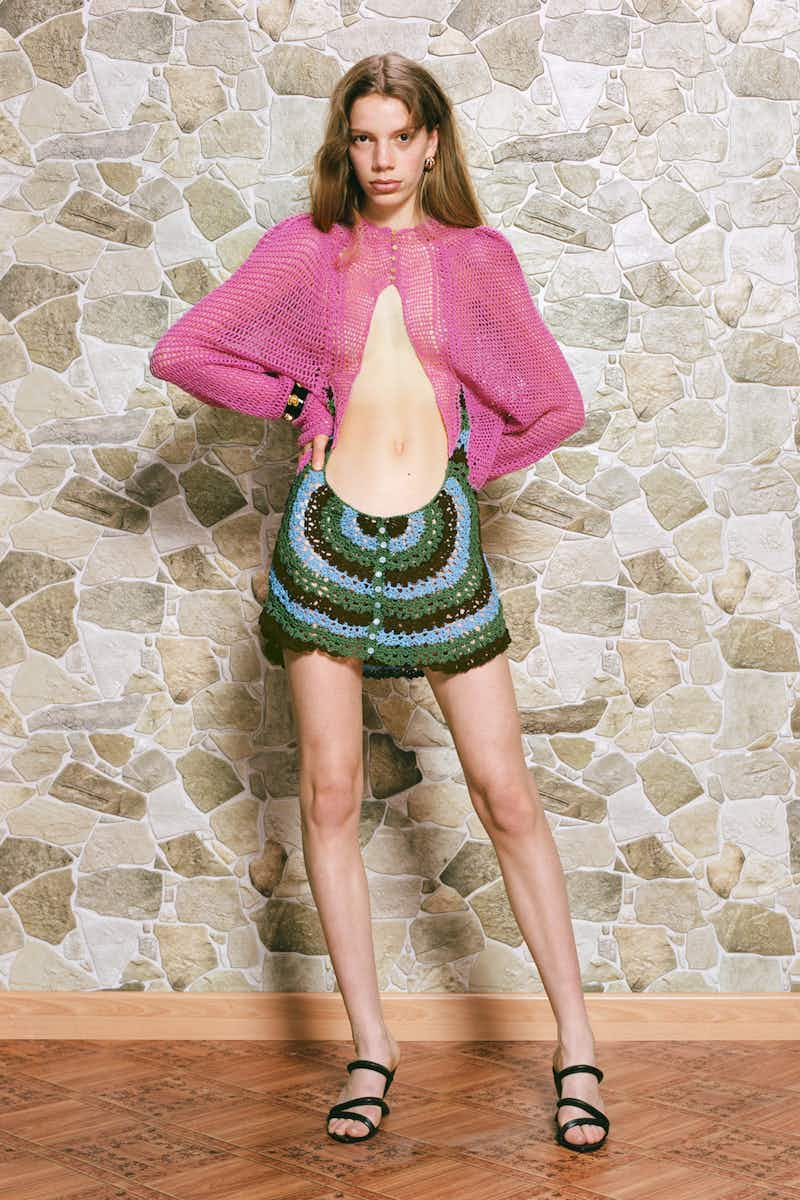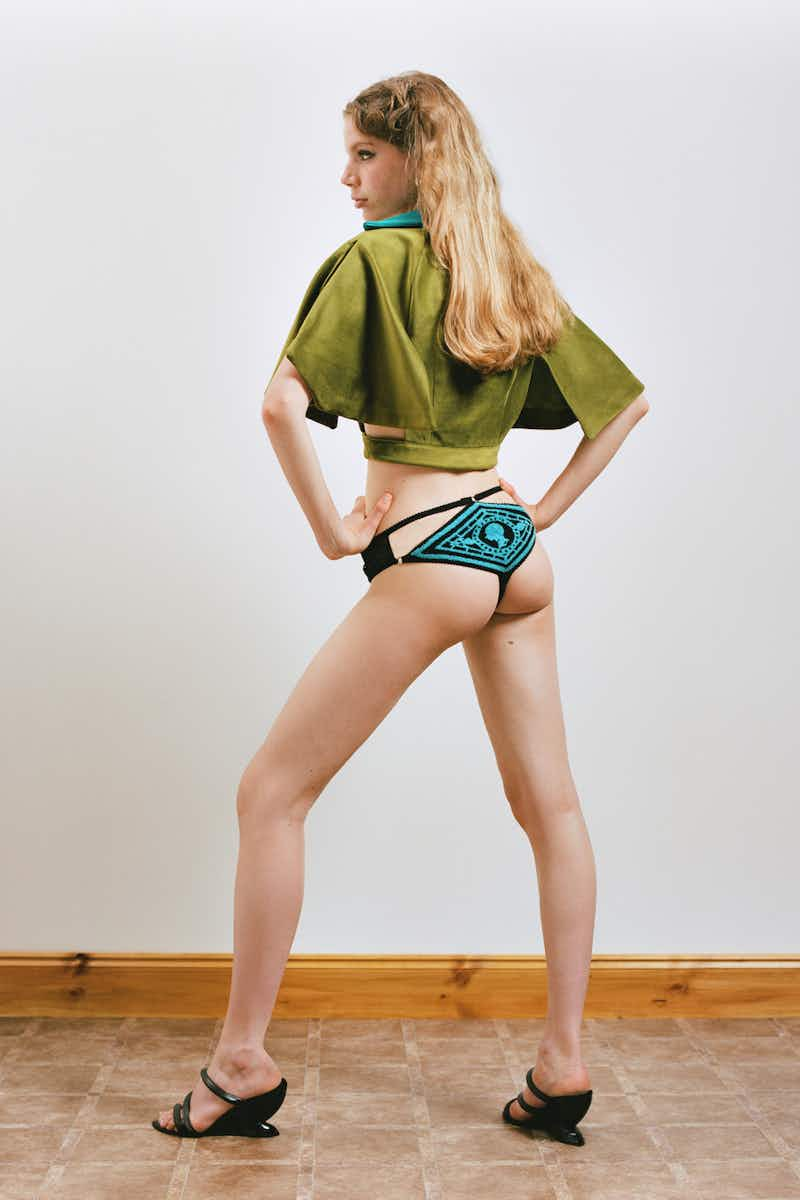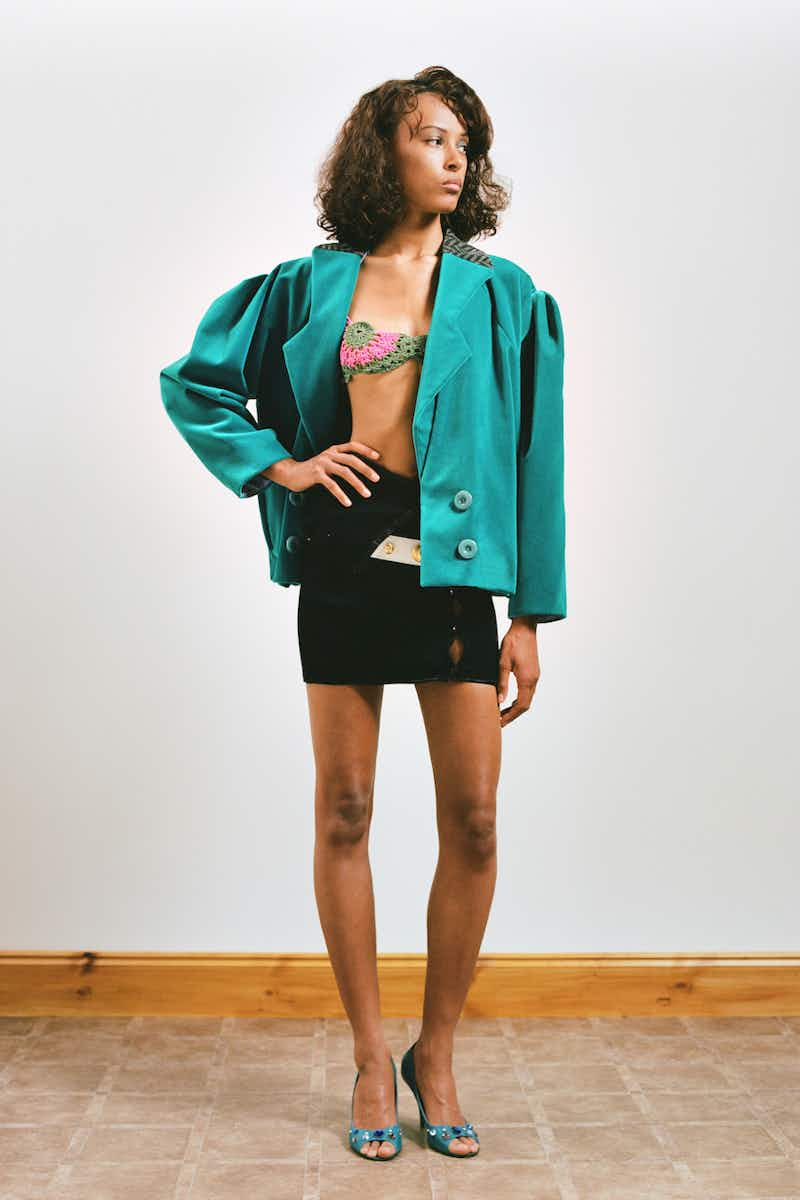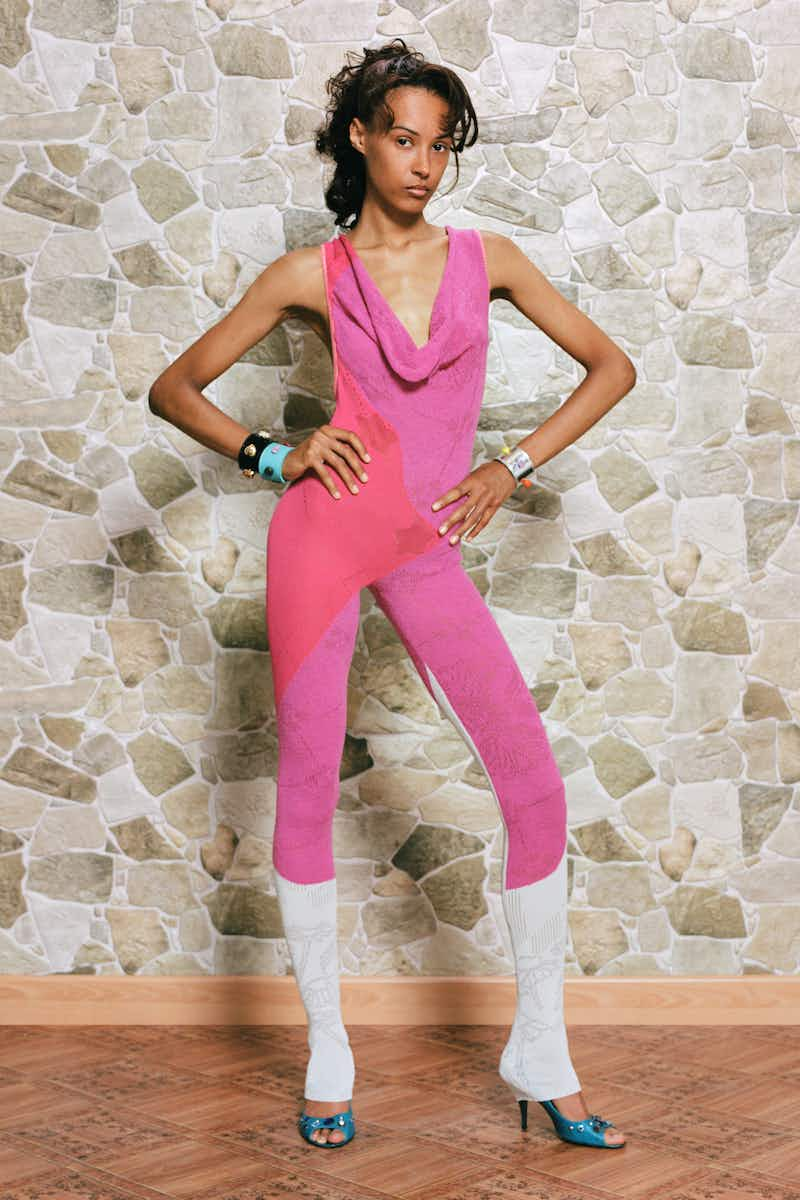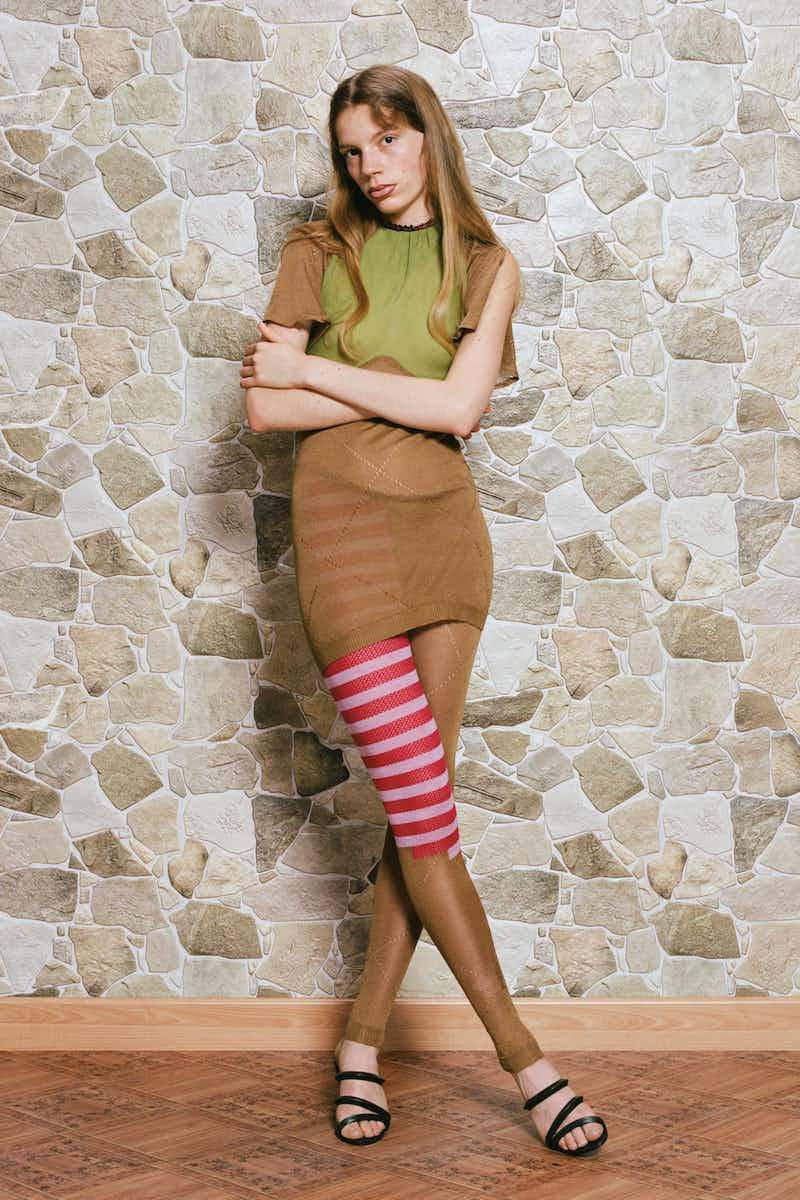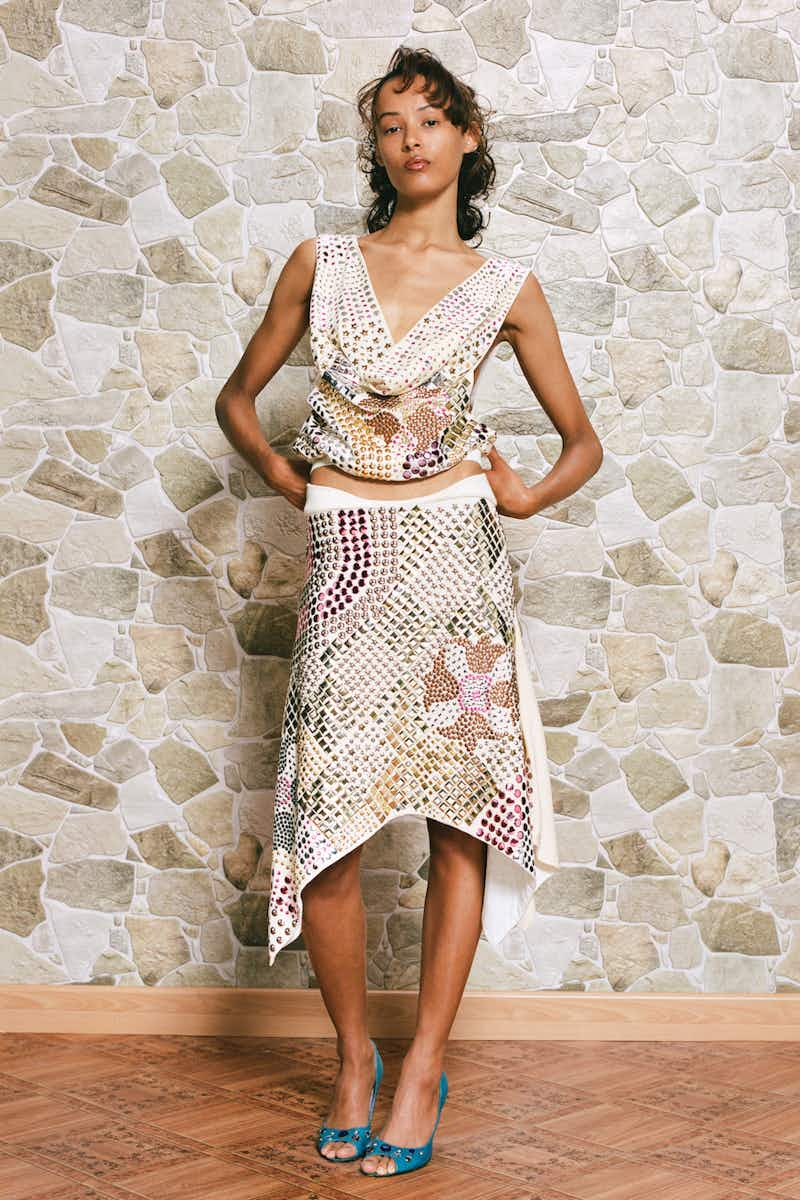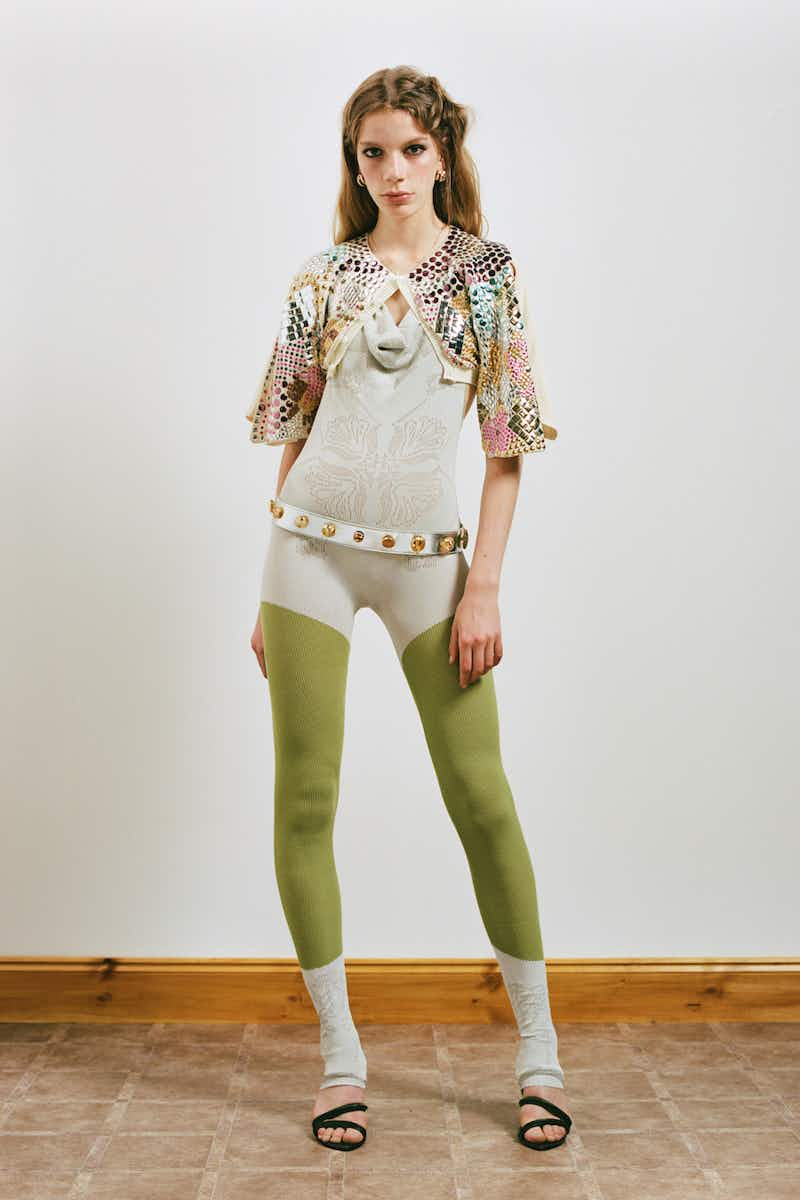 1). What gets you up in the morning?
Deciding what I'm going to wear for the day.

2). Who's your favourite pop star?
Azealia Banks.
3). What's the craziest thing you'd do for £100k?
Not work for a whole year.

4). What would you be doing if you weren't a designer?
I'd be an opera singer.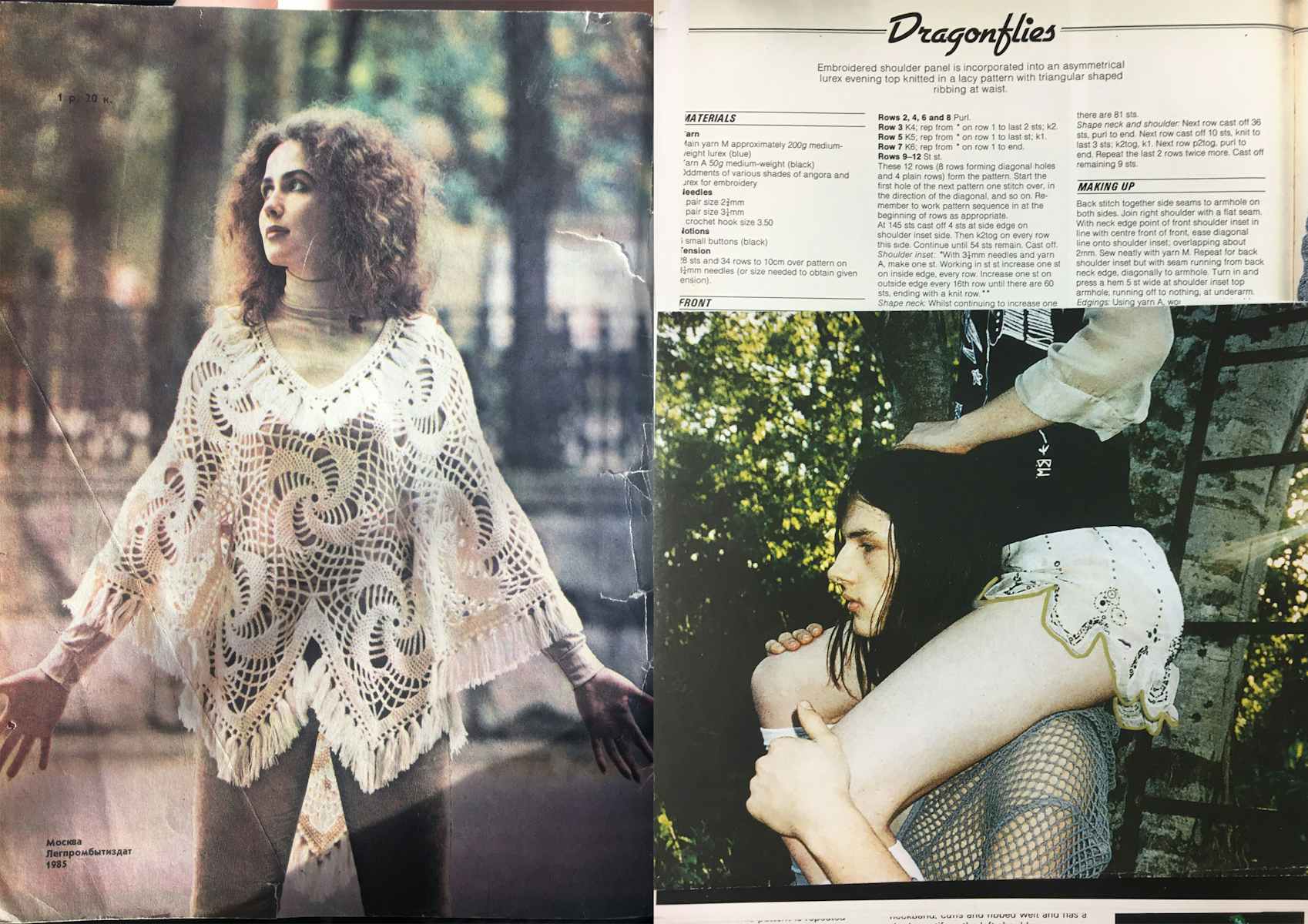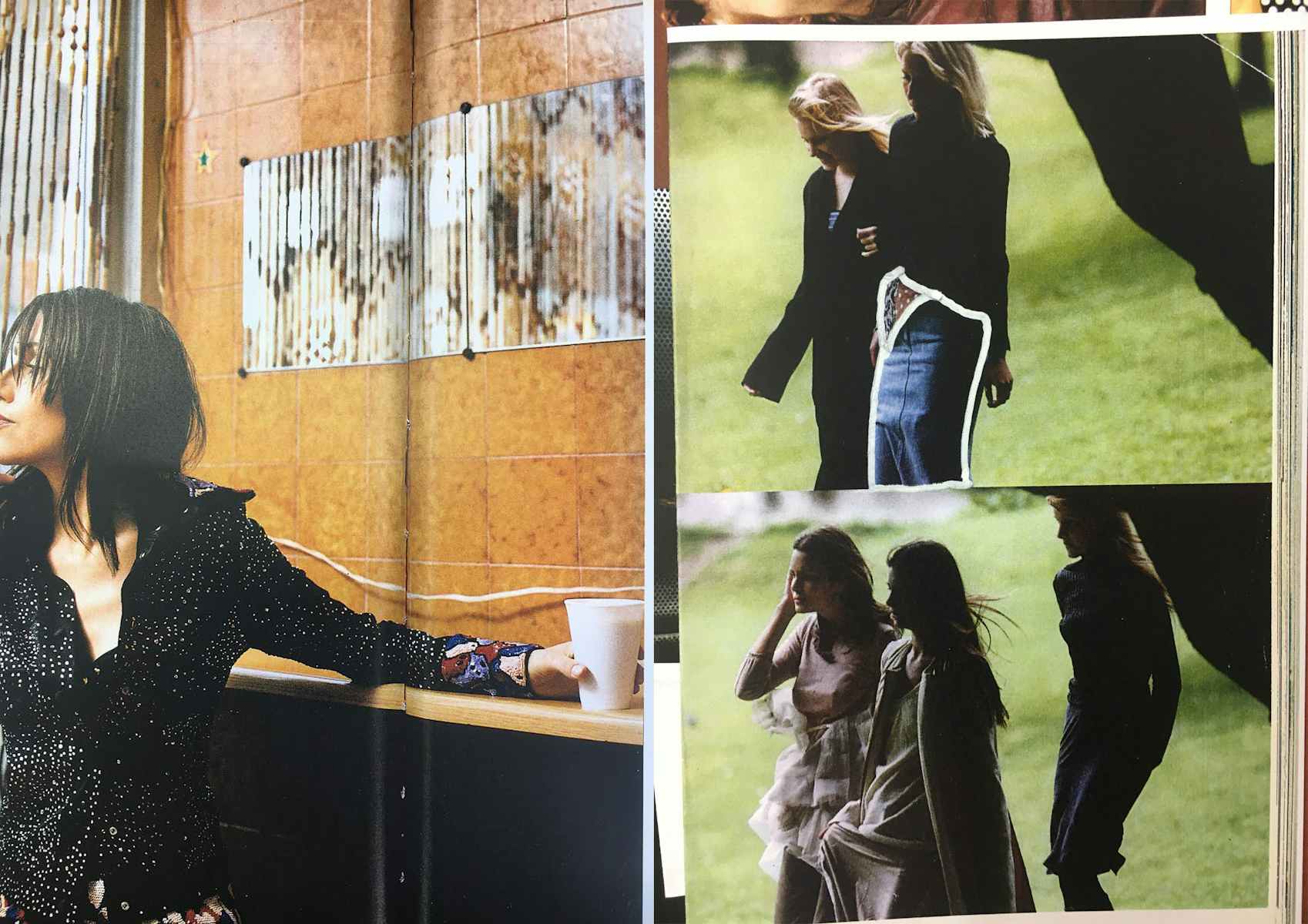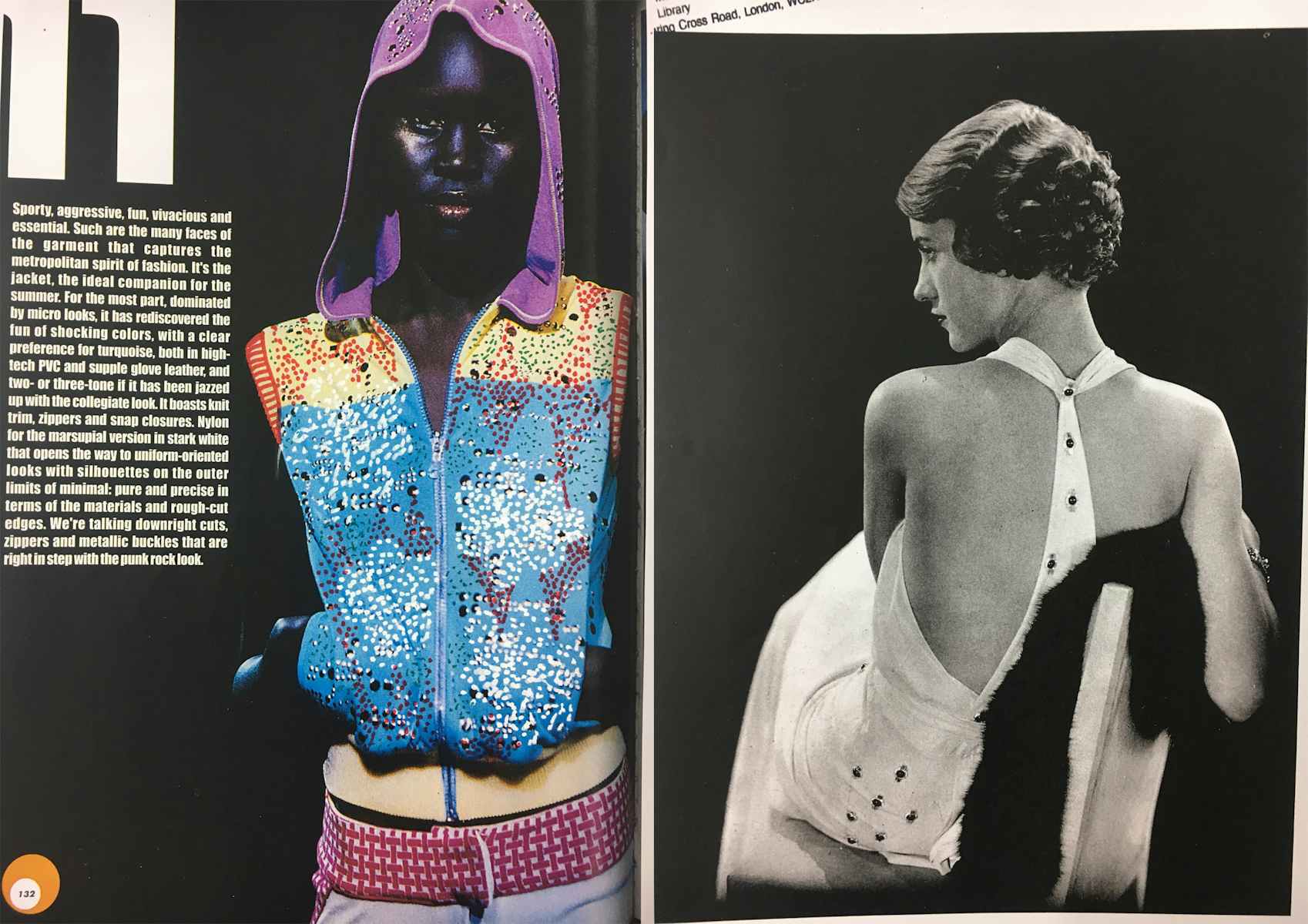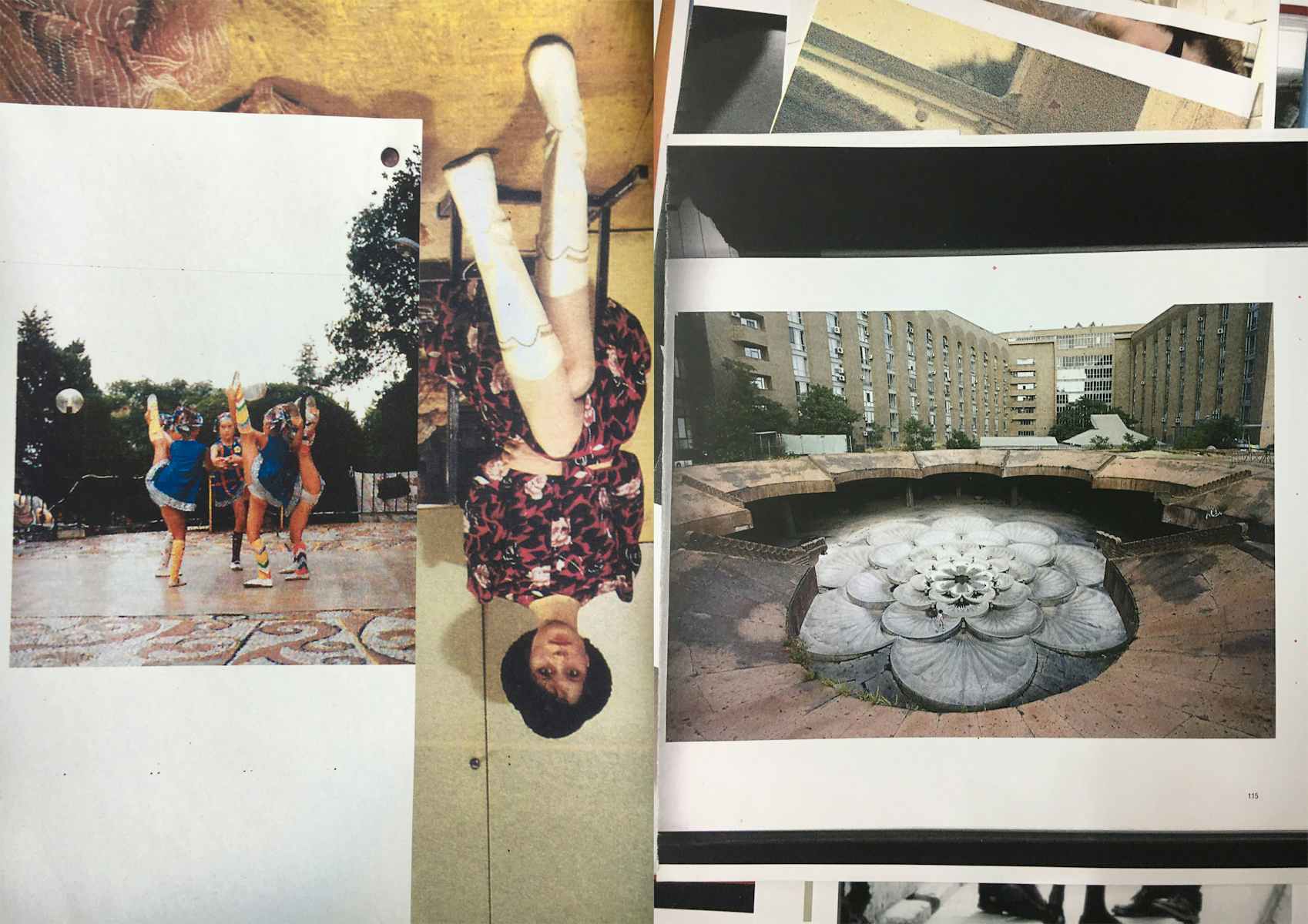 5). Do you have a party trick?
Yeah, but it's NSFW. Also, leaving without saying goodbye to everyone. I feel like a magician vanishing.

6). What would be your death row meal?
Loads of really extravagant, buttery desserts so I'd have a heart attack instead.

7). Who are your celeb crushes?
LaKeith Stanfield and Tom Mercier.

8). Do you believe in ghosts?
Yes.

9). Can you do the worm?
No, but if you gave me £100k I might just try…

10). If you could swap pants with anyone who would it be?
The Statue of David.

11). When you look at flowers, does it make you cry?
Yes, I have hayfever.


More like this