Nike teams up with Corteiz, Lady Dior has a facelift and skyscrapers get sexy
Fashion news of the week: With Paris Fashion Week in full swing, your appetite for sartorial goss should be satisfied. If not, you're greedy. But we've still got you covered.
Nike and Corteiz tease upcoming collab
Like a subculture all its own, London-based brand Corteiz has gathered a cult following since 2019. Shunning modern marketing tools such as influencers and spon-con, the man behind it, Clint, relies on word-of-mouth, fan giveaways in random locations and, of course, quality gear. And it works. The brand's casual tracksuits, T‑shirts and workwear sell out in minutes. On Wednesday, Nike announced it will be collaborating with the independent brand by projecting Corteiz' Alcatraz logo onto the sportswear giant's huge flagship store on London's Oxford Street. For now, we know as much about the collab as you do (nothing at all).

Jimmy Choo climbs a skyscraper
Yesterday, Jimmy Choo launched its SS23 collection, Time to Dare, fronted by Kendall Jenner, who posed up a storm in New York for a campaign shot by fashion favourite, Carlijn Jacobs. The new Choo line-up is inspired by superheroines and the optimism of a night out-out, with Y2K denim details, diamond chains and proper platforms for XL glam. All that's missing is a cape.
Jimmy Choo's SS23 collection is now available at jim​my​choo​.com



MM6 has relaunched its most famous accessory of the past decade, the Japanese Bag. First shown on the runway during the brand's AW09 collection, the slouchy yet somehow angular bag borrows its shape from origami, the centuries-old craft that dates back to the 16th century. Like the art, it's totally timeless. And now, MM6's modern-day carry-all comes in summery shades that have us longing for the warmer months. Not long to go, right?
MM6's Colorama Japanese Bag is now available at maison​margiela​.com

Versace welcomes friends old and new
The arbiters of sex appeal at Versace have recruited some familiar – not to mention very handsome – faces for its SS23 Men's campaign. Featuring ​'90s models Mark Vanderloo and Iván de Pineda, who fronted the Italian house's 1996 campaign, alongside current faces Ottwa Kwami, Anthony Thomason and Mark's son, Mark Vanderloo Junior, photographers Mert Alas and Marcus Piggott work their usual magic to capture an upbeat collection of bright reds, golds and sexy satins. ​"I love these images of Mark and Ivan," says creative director Donatella Versace. ​"Since the ​'90s, they have defined what it is to be powerful, sexy, sensitive and caring. They are true Versace men." A lesson for you all, boys.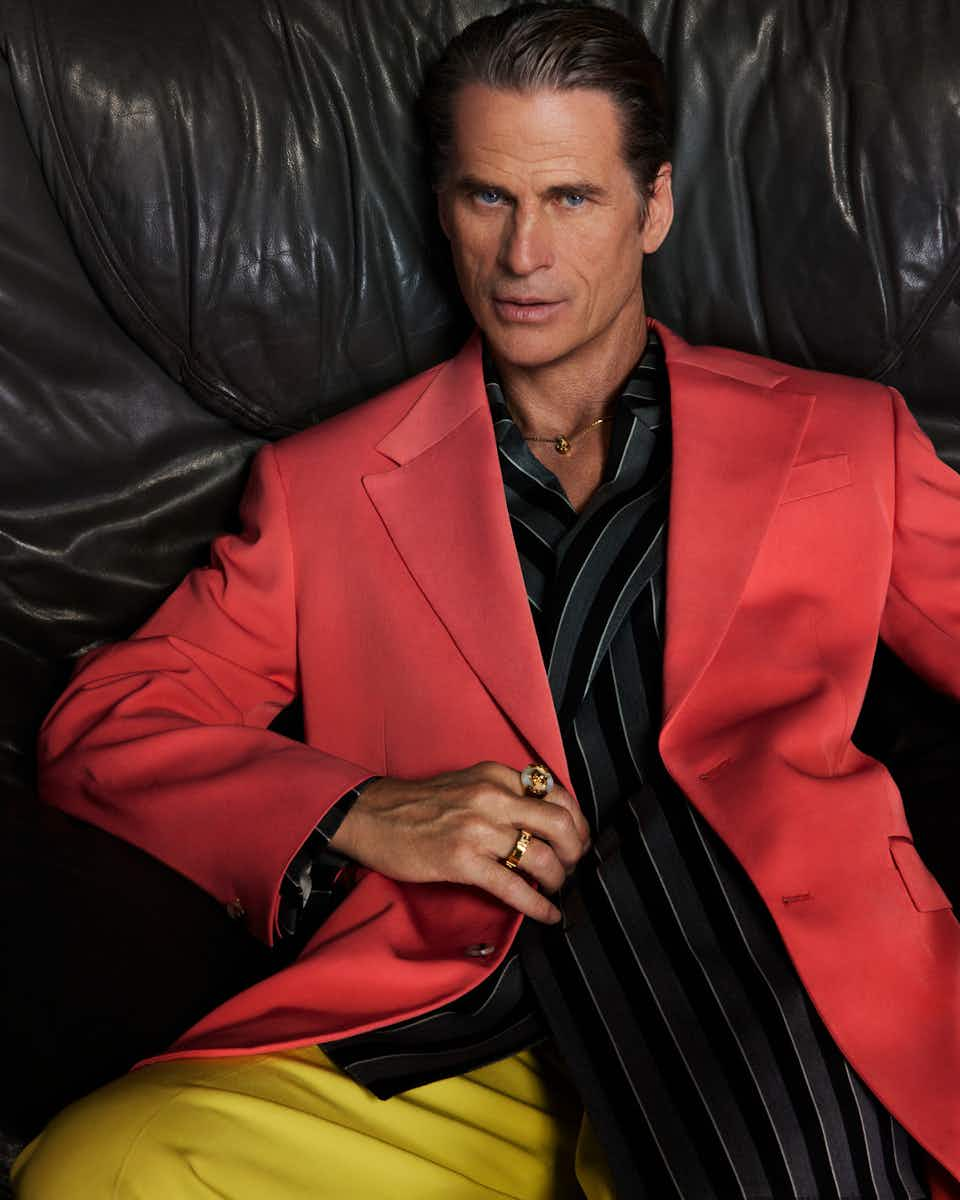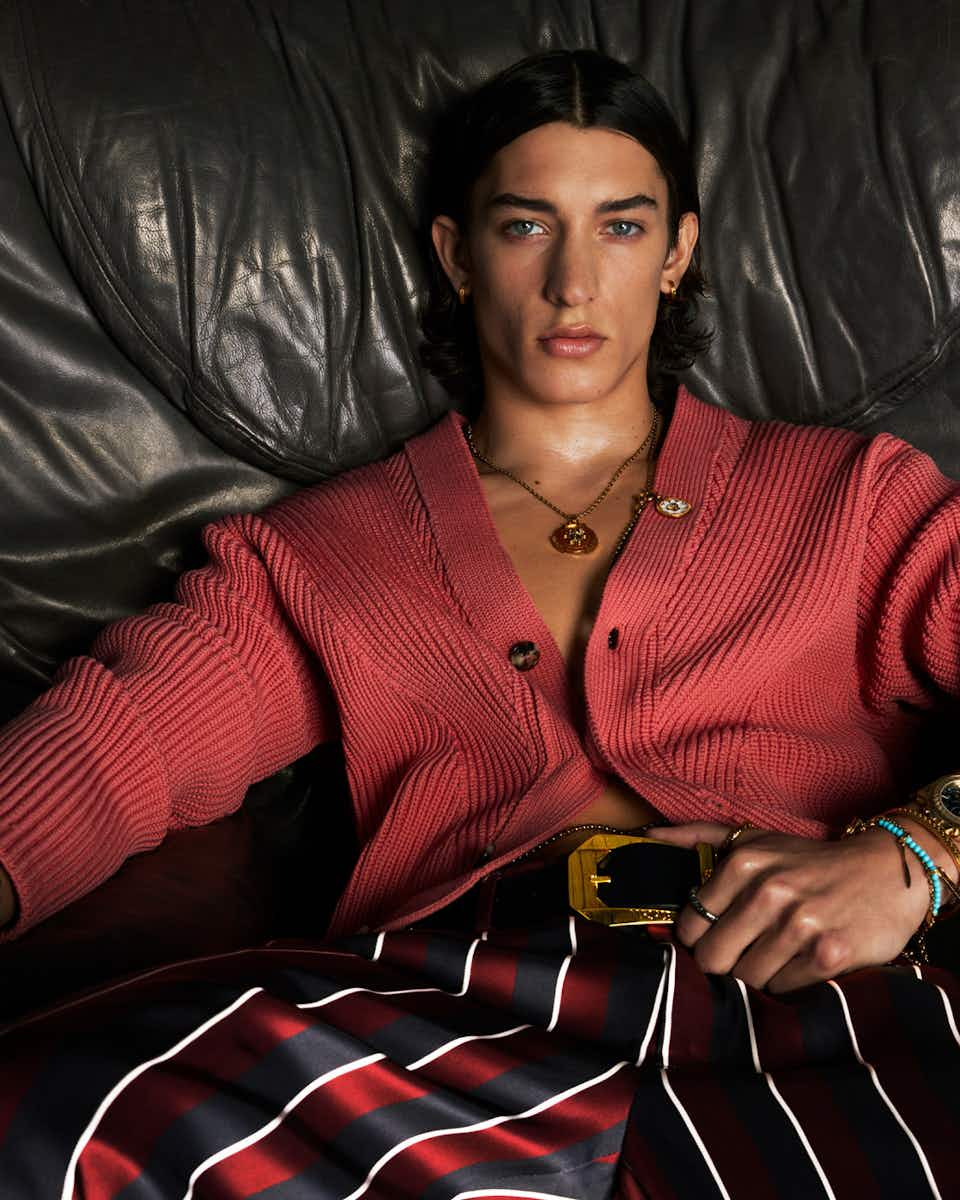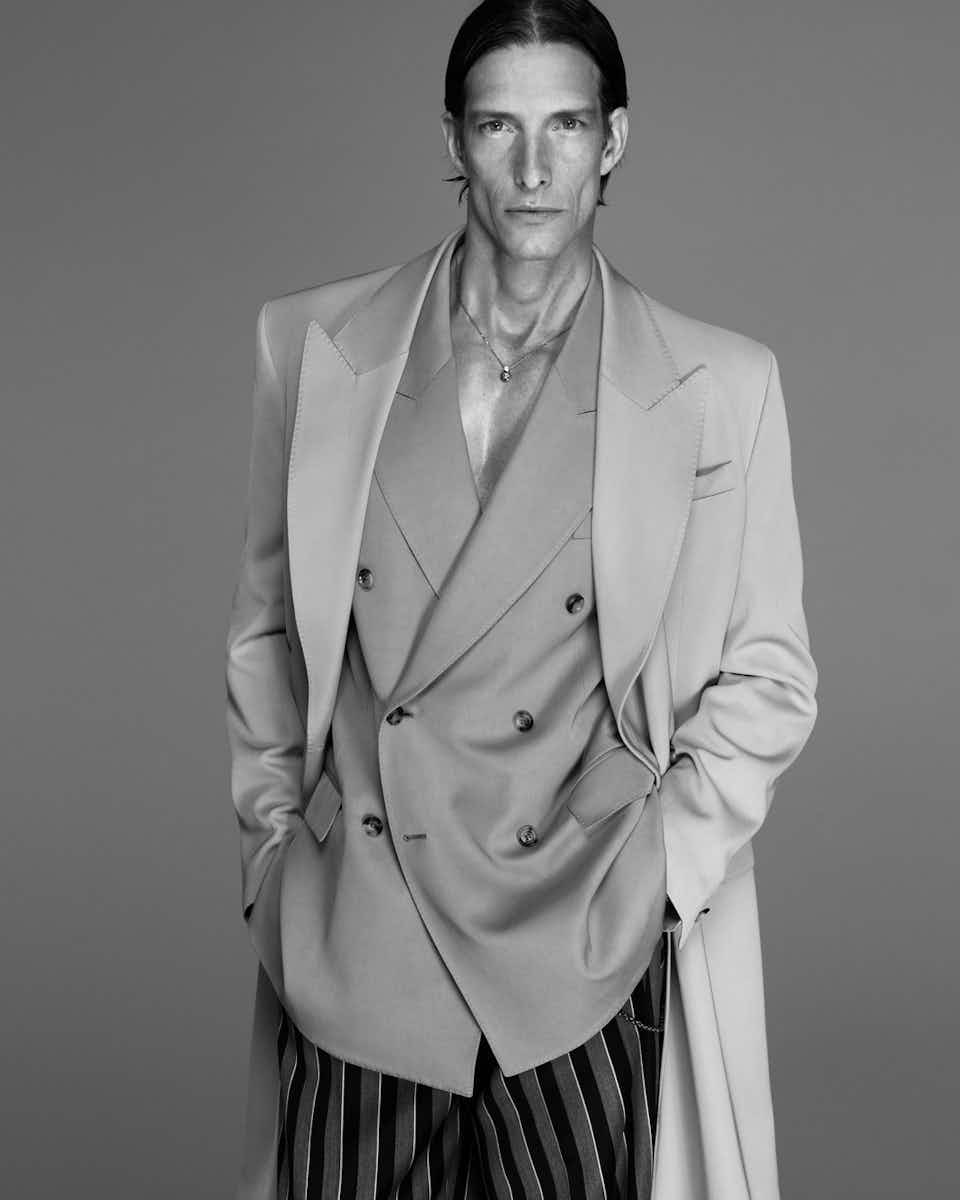 Since first hitting shelves in 1995, the Lady Dior bag has rested in the ranks of some of the most famous bags. Made famous by its biggest fan, Princess Diana, the Lady has found its way back into the modern zeitgeist with a re-up that debuted at the house's AW23 show. These days, it's got curves, comes in three sizes and has more fancy finishes, such as precious ruthenium or pale gold. It's even got a new name: the Lady 95.22.
The Lady Dior 95.22 is available in selected Dior boutiques


More like this